Chili is a traditional spicy stew made following a unique recipe with tomatoes, a variety of peppers, meats, and possibly add ingredients like beans, mushrooms, and chocolate.
"How to thicken chili?" is a question that many people have. I believe everyone like a nice, thick chili bowl, but for some reason, it is watery and looks more like a soup. Have you run into this problem when making chili?
If you are also trying to make chili thicker but don't know how to do it, don't worry, this article will assist you with the best and easiest chili thickening methods while still keeping its maximum taste.
The methods mentioned below can also be applied to tasty store-bought chili packed in a can. Should you find canned chili delicious but too watery for your taste, then the tips to thicken chili below will come to your rescue.
Enjoy!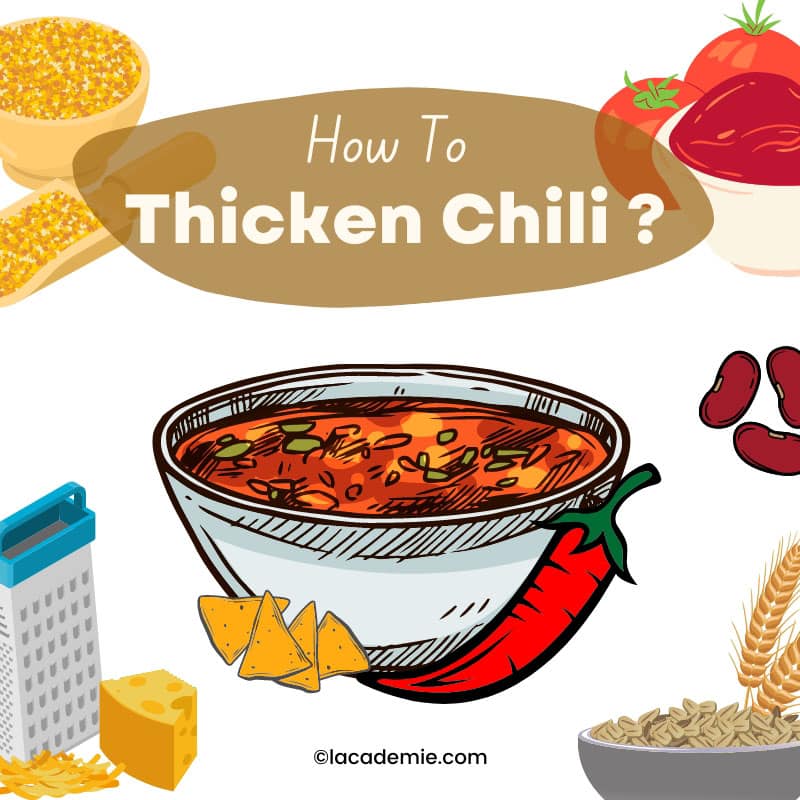 What Is Chili?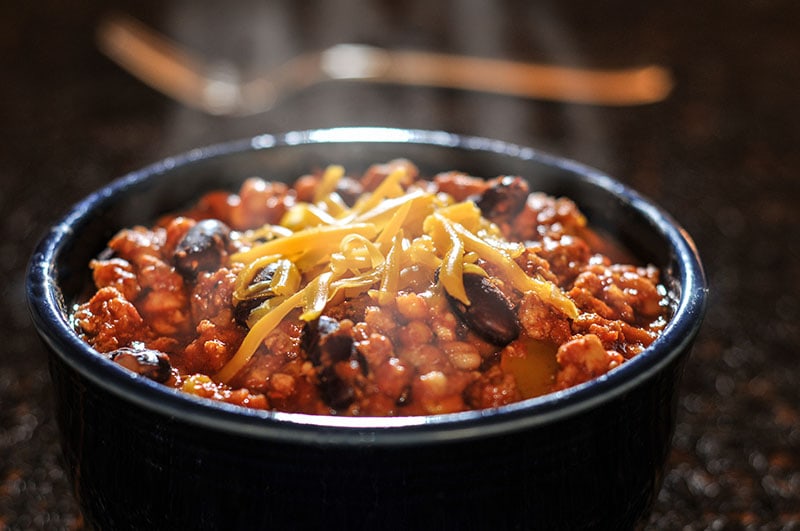 Chili is a traditional spicy stew made with tomatoes, a variety of peppers, meats, and possibly ingredients like beans, mushrooms, and chocolate. Since there's no fixed ingredient list, people have come up with numerous variations of chili.
You can opt for different meat types or not use meat at all to create vegan chili. Some people love to add extra spices to kick up the heat. If you're a fan of Wendy's, it's also possible to recreate Wendy's chili at home with just a few basic ingredients.
There are many choices when it comes to side dishes to serve with chili. If you want to pair the stew with something crispy, onion rings or zucchini fries are among the best options. Craving some more veggies? Try pairing chili with caesar salad.
Thicken Chili By Simmering
A simple way to thicken chili without adding any supplements is to cook it in a pot over low heat.
Step 1: Put the ingredients in the pot. You should choose a pot with a thick bottom to avoid burning chili quickly or buy special pots for cooking chili, such as Cuisinart Aluminium Chili Pot.
Step 2: Simmer and frequently stir until it reaches the consistency you want.
Note:
Open the lid of the pot when you cook to allow the liquid to evaporate and the mixture to condense faster.
This method will take time because you need to cook the chili for a long time, about 1 hour, for the chili to concentrate properly.
Way To Thicken Chili With Wheat Or Cornstarch
Wheat flour and cornstarch contain starch, which will absorb the chili's liquid and make the chili thicker. The method of thickening chili with wheat flour or cornstarch is very simple to do with the following steps:
Worry that the taste of cornstarch or wheat flour will drastically affect your chili? Rest assured, no matter how much cornstarch or wheat flour you add to the dish, the most notable thing you'll change is its consistency, not the flavor.
Other than the two ingredients mentioned above, there are also several alternatives for cornstarch and wheat flour that you can use as a thickening agent for your chili. Just make sure that the substitutes don't have strong flavors that can alter the dish's taste.
If you don't know what to go for, potato starch would be a great substitute in this case. It's true that there are several disparities between potato starch and cornstarch. However, potato starch is another fantastic thickening agent that won't affect your recipe's flavors.
Step 1: Mix the flour with water at a ratio of 1: 2 to form a viscous mixture.
Step 2: Cook the chili and stir well over low heat.
Step 3: Add the flour and heat until the dough is cooked and the chili thickens.
Note
Do not add the powder directly to the chili, as it may be lumpy.
Add the flour and water mixture to the chili in small amounts until the chili thickens as you like.
Also, this method works with arrowroot powder, like Bob's Red Mill Premium Arrowroot Flour or FGO Free Gluten Organic Arrowroot Flour.
Make Chili Thicken With Beans
You can try using beans if you don't like using wheat flour or cornstarch to thicken the chili. Beans will thicken your chili without changing its flavor too much.
Step 1: Mash the beans; you can use a potato masher to crush them.
Step 2: Filter to remove water from the beans.
Step 3: Add the crushed beans to the Chili.
Step 4: Cook over low heat until the chili thickens.
Beans will thicken your chili without changing its flavor too much.
Thicken Chili With Cornmeal
Cornmeal is a great ingredient to thicken chili and add more flavor to your dishes. Furthermore, it allows you to add it directly to chili, then stirs well and simmer without having to mix it with water.
Please do not add more cornstarch at the same time as it may be clumping, and add a little bit by bit until chili thick as you like. You can use white or yellow cornmeal powder or use masa harina. Not to use coarse cornmeal because it will not dissolve well in the chili.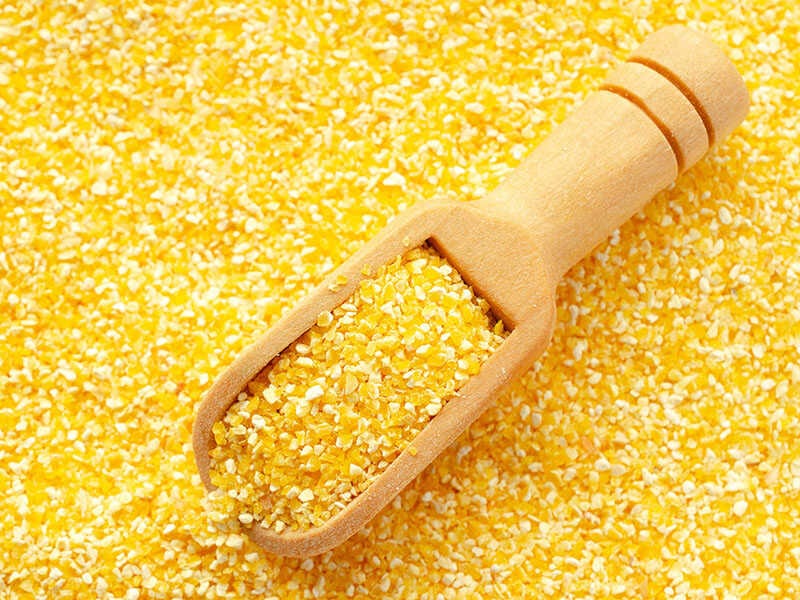 How To Thicken Chili With Tomato Paste
Another solution to thicken the chili and add flavor to it is to use tomato paste. You can think of tomato paste as a part of canned tomatoes' several groups. Simply mix your tomato paste into the chili and cook until it thickens.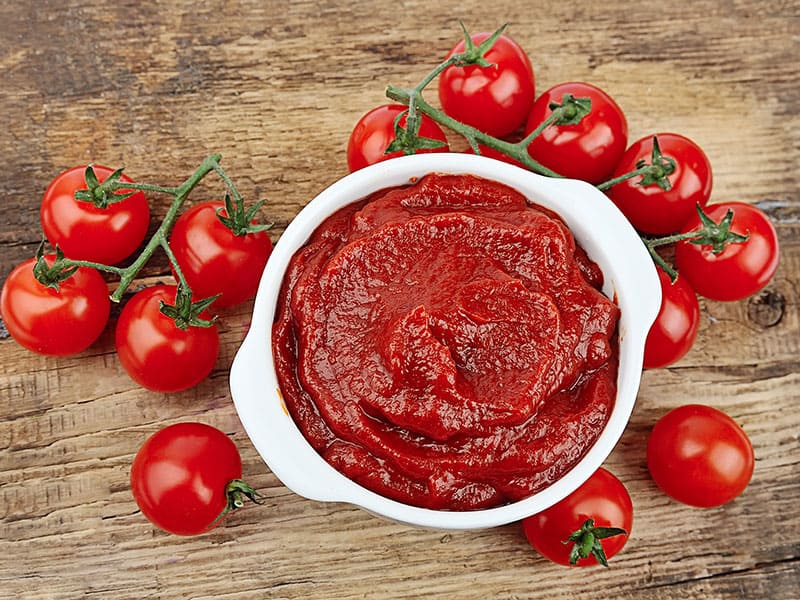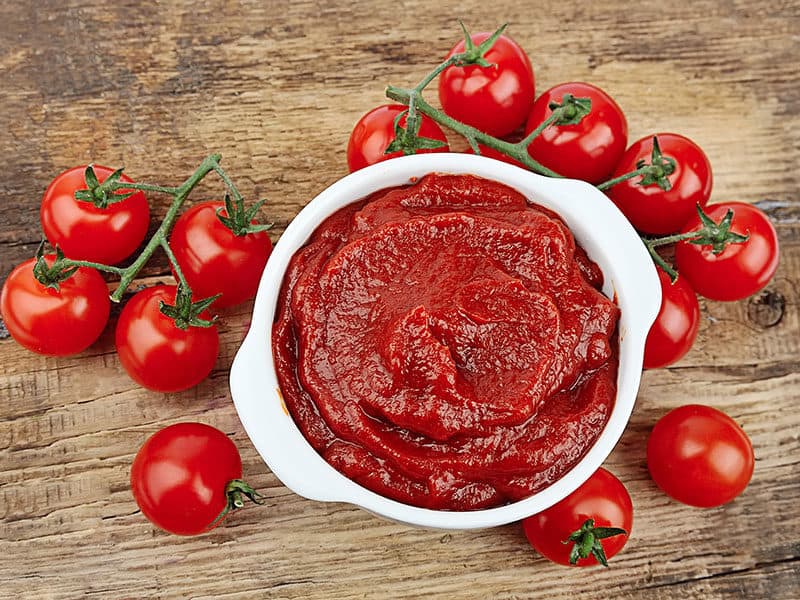 Some tomato pastes have a bitter taste. To tackle it, add a bit of sugar. However, you should avoid products that contain too much sugar or salt.
What about tomato sauce? Can you use tomato sauce to thicken chili? Considering the features that set tomato paste and tomato sauce apart, I'd say that you should use tomato sauce only when you're out of options. Tomato sauce isn't very thick, so it's not that good at thickening chili.
This means that if you want to use something else other than tomato paste, you need to make sure that its consistency is sufficient enough to thicken your chili. If it's too watery, the substitute will make the matter worse rather than actually fixing your chili's consistency.
Use Shredded Cheese To Make Chili Thicken
I often use cheese to thicken chili because my kids love the taste. There are several varieties of cheese, giving you many options to add while cooking the chili or when serving it.
Cheese contains citric acid that acts as an emulsifier; when it comes into contact with the chili, it will start to melt, adhere and absorb the liquid, making the chili thicken.
Also, cheese adds flavor and richness to the stew. To add cheeses to chili, you need to shred the cheese first, or you can find the ready-made product at retail stores or on online shopping sites.
Make Chili Thicken With Tortilla Chips
If you can't find masa harina to thicken your chili as instructed above, how about using an alternative for masa harina – tortilla chips? These will break during the cooking process and absorb the chili's liquid, making it thicker.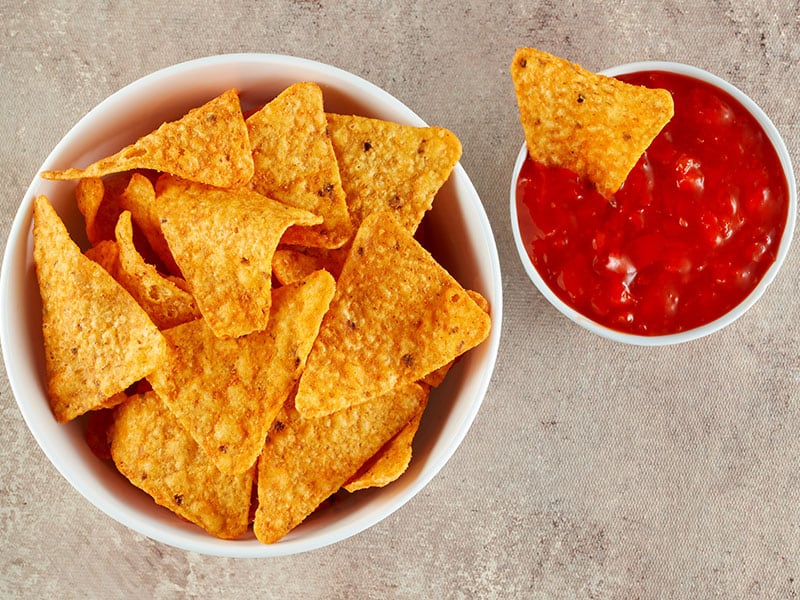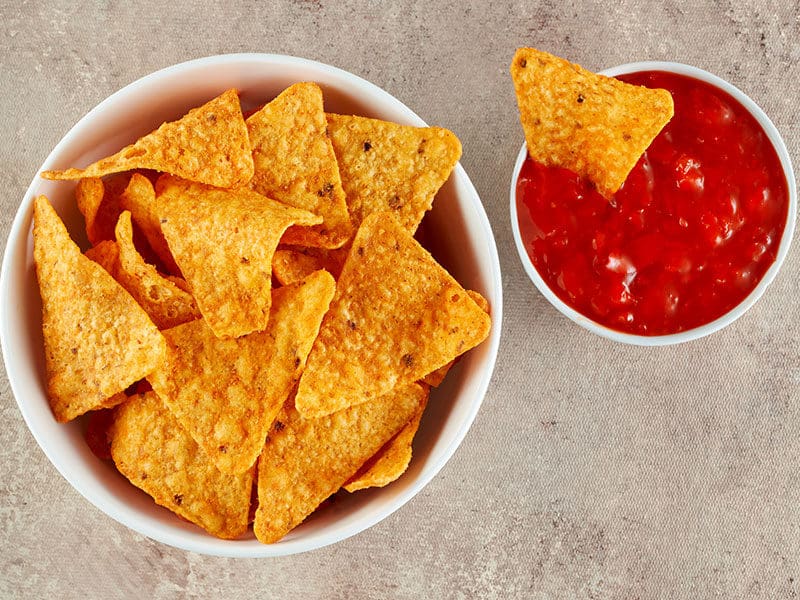 Step 1: Crumble the tortilla chips.
Step 2: Simmer the chili over low heat.
Step 3: Add the tortilla chips.
Step 4: Continue to simmer and stir until your chili thickens.
Note:
Add tortilla chips little by little and stir often.
Pay attention to the salt content if you use salted tortillas, as they might affect the dish's flavor. In addition, consuming too much sodium is not good for your health.
How To Make Chili Thicken With Quick Oats
Have you ever tried thickening chili with oats? If not, give it a try. While cooking the chili, add a tablespoon of oats and stir well. Do it until you have achieved your desired thick chili.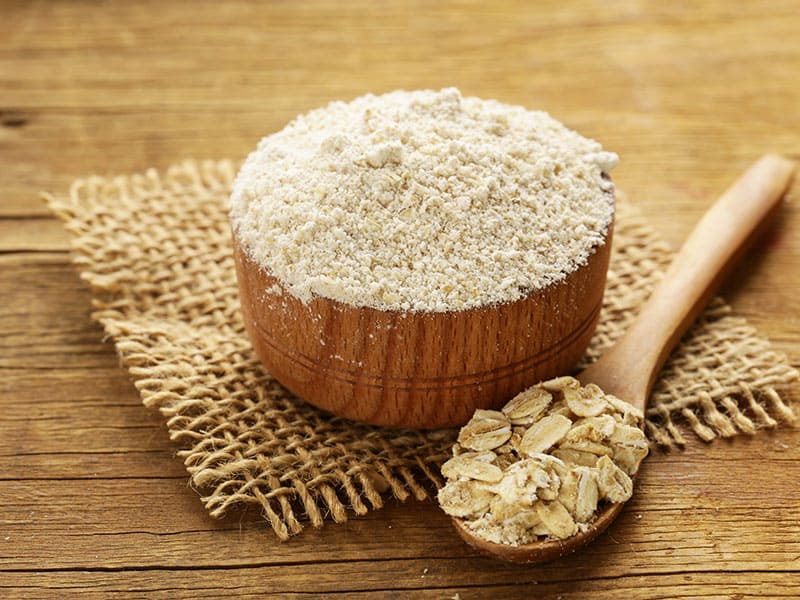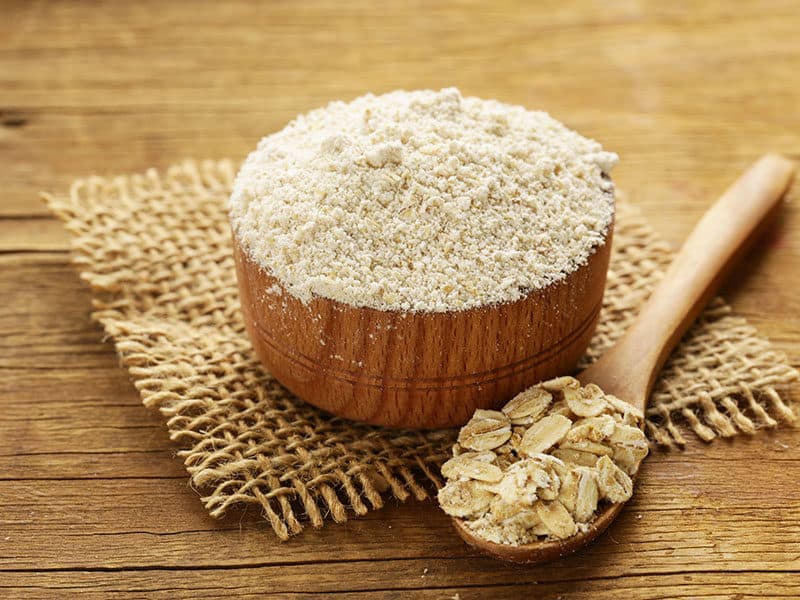 Make Chili Thicken With Xanthan Gum
Xanthan gum is the perfect choice to thicken chili for people with gluten intolerance or allergic wheat problems. Moreover, it's completely flavorless, so you won't have to worry about your chili dish losing flavor.
When using Xanthan gum to thicken chili, do not add it directly to the chili because it can create small lumps. You should mix it with a little bit of cold water before adding it to the chili.
You can buy this product in online stores. Some notable ones are NOW Natural Foods Gluten-Free Xanthan Gum, Anthony's Vegan And Keto Xanthan Gum.
FAQs
There are some questions people often ask when cooking chili. Read them as it will be helpful for you.
Say Good Bye To Watery Chili
Knowing how to thicken chili is extremely important because it will make your family's meals taste better. Now you no longer have to worry about watery chili anymore because you already know how to thicken it.
Have you ever tried thickening chili? Do you have any other way? Let's share! If you have anything to ask about this article, please leave a comment below. I will try my best to help you!
Nutrition Facts
1 servings per container
Serving Size1 cup (8 fl oz) (253 g)
---
Amount Per ServingCalories256
% Daily Value *
Total Fat 8g

13

%
Cholesterol 134mg

45

%
Sodium 1007mg

42

%
Potassium 691mg

20

%
Total Carbohydrate 22g

8

%
Protein 25g

50

%
---
Vitamin C

2

%
Calcium

6

%
Iron

28

%
Vitamin B6

15

%
Vitamin B12

18

%
Magnesium

11

%
* The % Daily Value tells you how much a nutrient in a serving of food contributes to a daily diet. 2,000 calories a day is used for general nutrition advice.