How to make chili powder substitute? I will begin with my story first.
When I prepared a big meal for my family, I was startled to realize that I had forgotten to buy available chili powder in the supermarket. What should I do at that time?
Fortunately, I found many suitable ingredients to create my own chili powder in the kitchen and a notebook from my mom, which has these magical replacements.
So, that is why I am here now to give you my knowledge and experience. I will be happy if you read all the information in my post, apply it to reality.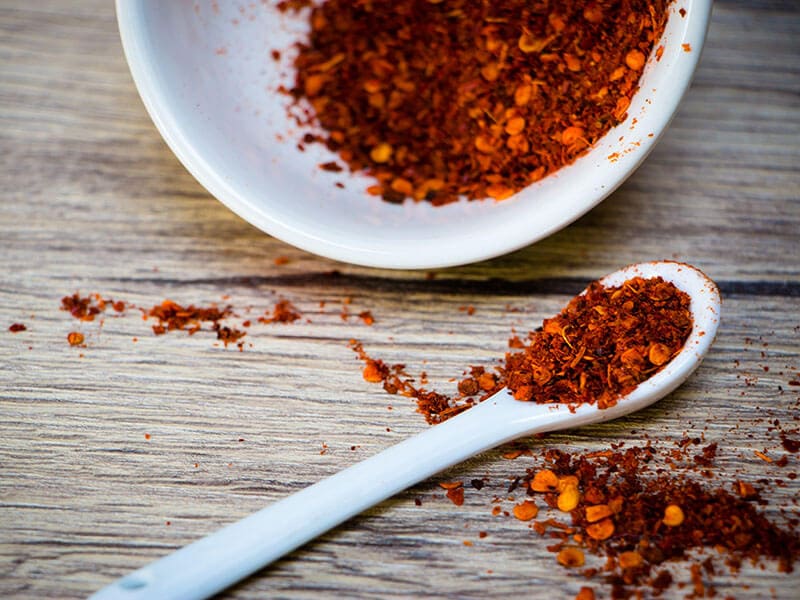 Proper Ways To Prepare Chili Powder Substitutes
I shared with you my unforgettable story with chili powder. In this story, I have tried ten different ways to create a chili powder substitute. Are you excited to see about my recipes? Check them now!
The Best Mixture
Traditional homemade way: Paprika, cumin, garlic powder, onion powder, oregano, cayenne powder.
Easy-making recipe: Paprika, cumin, cayenne pepper.
Mexican flavor: Paprika, cumin, cayenne pepper, chili flakes, oregano, garlic powder, salt.
Oregano lovers: Oregano, garlic powder, chili flakes.
Commercial Products
Chili flakes
Hot sauce
Caraway powder
Chipotle powder
Cumin powder
Onion powder
Don't turn to other articles so soon! I also have the details of my methods and many new things to let you know. Keep reading to explore them!
What Is Chili Powder?
Chili powder (other names: chile, chilli) is a spicy powder grounded from one or various peppers. Moreover, in some countries, they add different spices to the chili powder mixture to make it unique and suit their taste.
Chili powder is widely used in many countries, such as China, India, America, Thailand, Mexico, etc. (1)
Chili Powder Substitute Conversion Chart
I created this chart to help you quickly grasp the suitable ratio of chili powder substitutes. You can save this chart or take a screenshot to get the options quickly in "emergency" cases.
| New chili powder options | Ratio Suggestion |
| --- | --- |
| Traditional mixture | For a small jar of chili powder = 1½ teaspoon Paprika + ¾ teaspoon Cayenne + ½ teaspoon Cumin + ½ teaspoon Garlic powder + 1 teaspoon Onion powder + 1 teaspoon Oregano + Chipotle powder (optional) |
| Simple recipe | A teaspoon of chili powder= 2 teaspoon Paprika + 1 teaspoon Cumin + ¼ teaspoon Cayenne pepper powder |
| Mexican flavor | The recipe = 2 teaspoon ground Cumin + ¼ teaspoon Paprika + 1 teaspoon Oregano dried leaf + 1 teaspoon Garlic powder + ¼ teaspoon Cayenne peppers + 2 teaspoon Chili flakes + Salt (optional) |
| Oregano lovers | Ratio: 1 (chili powder): ½ (Oregano mixture) = 1 tablespoon Oregano + 1 tablespoon Garlic powder + ½ tablespoon ground Chili peppers + 1 tablespoon Salt |
| Chili flakes | Begin with a minor amount of Chili flakes |
| Hot sauce | Begin with some drops of Hot sauce (maybe Tabasco) |
| Caraway powder | Begin with ¾ teaspoon Caraway powder |
| Chipotle powder | Begin with ¼ teaspoon Chipotle powder |
| Onion powder | A teaspoon of chili powder = ½ teaspoon Cumin + ½ teaspoon Chili peppers + 1 teaspoon Onion powder |
| Cumin powder | Recommended ratio: 1 teaspoon chili powder = ½ teaspoon Cumin powder |
10 Effective Seasonings Swap Chili Powder In All Cooking Time
It is so easy to make a chili powder substitute just with some available ingredients in your home. You can even modify the taste to suit your preferences.
These 10 chili powder replacements will help you unleash your creativity. Let's find out what to expect!
Top 4 Best Alternative Chili Powder Mixture
There is nothing that can "stop" you from being a talented chef after trying four mixtures in place of chili powder. It brings you not only the spicy feeling with chili powder but also other extraordinary things, for instance, a sweeter flavor or tastier scent.
1. Traditional Homemade Chili Powder Mixture
I believe that is the most common way to substitute chili powder as it has the most similar flavor. Check your kitchen now to find these ingredients!
For a jar of small chili powder, I often use:
Paprika (one and a half teaspoons)
Cayenne pepper powder (¾ teaspoon)
Cumin (2 teaspoon)
Garlic powder ( ½ teaspoon)
Onion powder (1 teaspoon)
Leaf Oregano (1 teaspoon)
Chipotle powder (optional)
With this traditional homemade spicy powder, all you need is to mix the 6 ingredients. Cumin's rich flavor will add more complexity to your dish. Then, you'll have Chipotle powder to spice up the heat level.
You can use this alternative spice for up to 1 year if you store it properly in an airtight box or package. In case of needing chili powder, starting with a small teaspoon is better.
You will not be confused when lacking chili powder anymore. Watch this video to know more:
2. Easy- Making Chili Powder Replacement
What should you do while not having enough ingredients in the recipe above? I have a good solution for you! You can minimize the component for the new one.
What you need for a teaspoon of new chili combination:
Sweet Paprika ( 2 teaspoons)
Cumin (1 teaspoon)
Cayenne pepper powder (¼ teaspoon)
Combine the ingredients with the proper ratio that I have shown you. Although it does not have the full taste, I think it is still great. Moreover, to enhance the spicy level, you can increase Cayenne pepper powder.
Finally, put the completed chili powder in a jar and store it in a dark, dry place.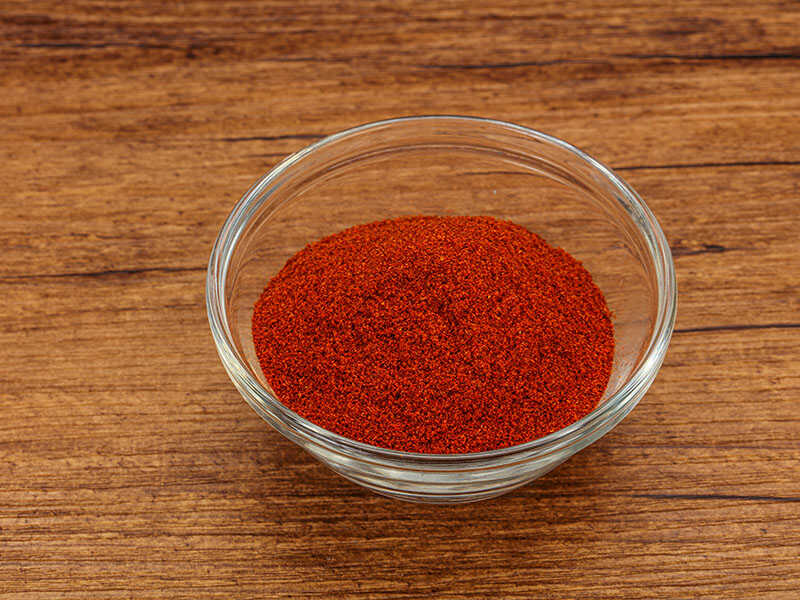 3. Chili Powder's Mexican Version
Do you want to create a new flavor in the family's meal? Don't miss my Mexican version. I hope that those who like Mexican food's taste will love this replacement.
What you need:
Ground cumin (2 teaspoons)
Paprika (¼ teaspoon)
Dried Oregano leaf ( 1 teaspoon)
Garlic powder (1 teaspoon)
¼ Cayenne peppers
2 chili flakes (teaspoon)
Salt
Like the other ways to make chili powder, you need to mix these ingredients. Remember to adjust the amount of salt while mixing to ensure the spice flavor is balanced.
Furthermore, if you have Chipotle in your kitchen, add it to the bowl to get an authentic Mexican flavor. Also, some may wonder which is better, between garlic salt and powder. The answer may vary, but for this recipe, the winner is absolutely the latter.
After completing the mixture, keep it in an airtight container and use it for 3 to 6 months.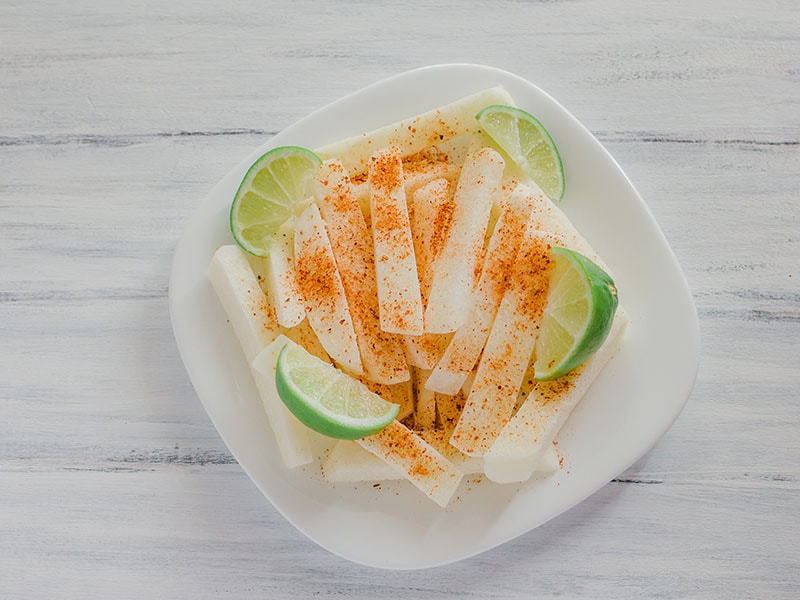 4. Oregano Combination For Chili Powder
Oregano powder or dried oregano is not an unfamiliar spice for many people. Can oregano work well in a chili powder replacement?
What you need:
Garlic Powder
Oregano Powder
Ground Chili Peppers
Salt
Oregano is a member of the Mint family, which is Lamiaceae. Its taste is slightly bitter with some earthy flavor.
Oregano leaves are often used in cooking, especially in pizzas. Besides that, you can use this herb in pasta, beans, salad, or even chicken, etc.
It is effortless to replace chili powder with oregano. I often use the ratio of 1: ½ to exchange chili powder. Specifically, I mix one teaspoon of oregano powder with some garlic powder, ground chili peppers for ½ teaspoon of chili powder.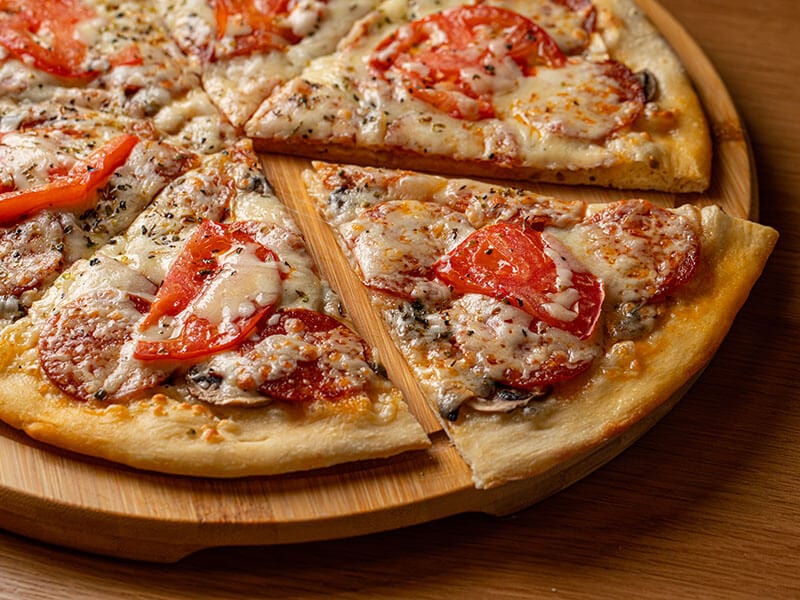 Do you know that oregano is an ingredient of Domino's spice mix? See the video below:
Which Commercial Products Can Take Over Chili Powder?
For some people, mixing ingredients can waste time, so they prefer using commercial products. Five available products below still save your dish with chili flavor without much effort.
5. Chili Flakes
Is there any other quick method to replace chili powder when having one ingredient? The primary and only ingredient is Chili Flakes. You do not hear me wrong, just Chili flakes with a bit of time!
Simply use a pestle and mortar or two spoons to crush the chili flakes in your house. These crushed chili flakes can be used for soup or some liquid-based dishes.
In contrast, with dry food like roast chicken, bread, I think you should grind up chili flakes as a better spice.
Chili flakes are often stored in your house, so you should crush a minor amount of chili flakes when starting.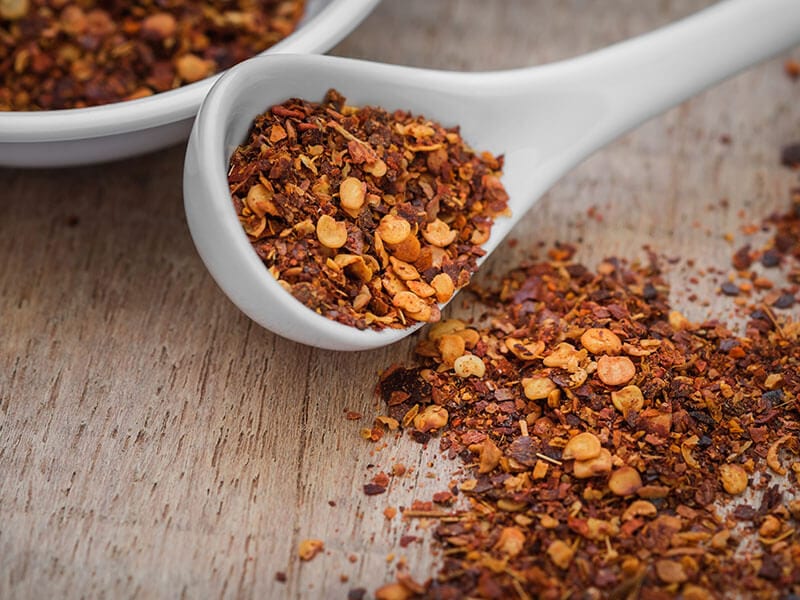 6. Hot Sauce
Another way for you to replace this spicy powder is to use hot sauce, such as Tabasco. Hot sauce is the best replacement to cook liquid-based dishes. Besides that, the hot sauce also works well on fast food like pizza, toasted bread, etc.
Hot sauces are often made from natural chili pepper, and of course, their tastes are not much different from chili powder.
However, this replacement thing contains distilled vinegar and a suitable amount of sugar, so its taste is unique, sharper than chili powder.
For a tablespoon of chili powder, I use some drops of hot sauce to finish my dish but, sometimes I increase the amount to satisfy my taste buds. If you like a bit of sweet, spicy taste for your food, you can add some sugar to it.
Plus, you can marinate your favorite hot sauce with uncooked ingredients in case you have no chili powder.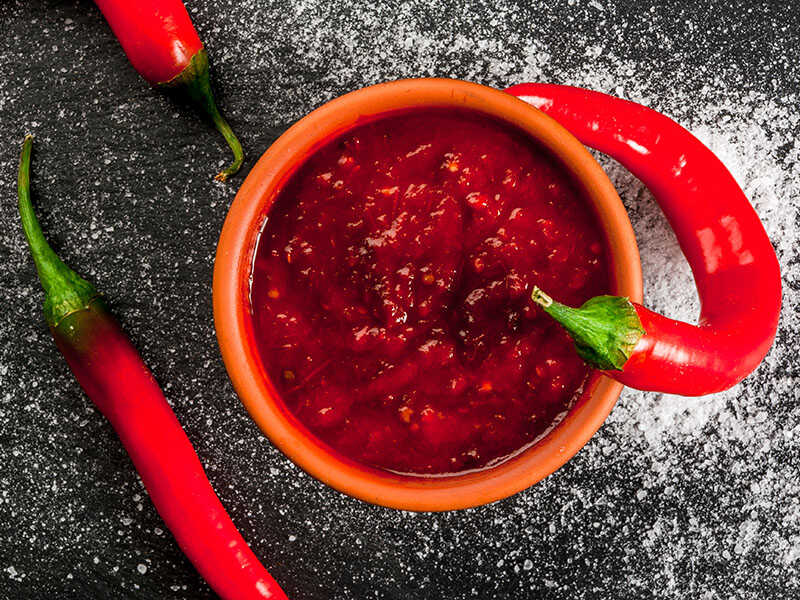 Which kind of foods do you use Tabasco to eat with? Watch this video to know more:
7. Caraway Powder
Are you finding a robust, sweet flavor for "new" chili powder? Use caraway powder now! Caraway powder is a spice from Germany with multi-functions for baking, stewing, or also making a salad.
There are two ways to use Caraway seasoning, its seeds and available powder. Many people suppose that the seed's flavor is stronger than powder, so adjusting the amount is essential to decide how much you succeed.
I believe that caraway powder can replace chili powder, and you should take ¾ teaspoon for the beginning.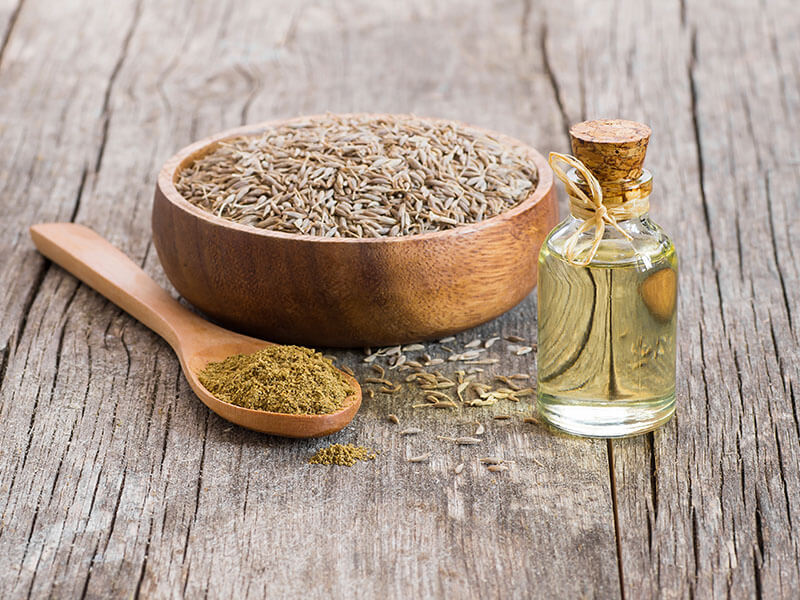 8. Chipotle Powder
This is a big mistake if there is a lack of Chipotle powder on my list.
Chipotle powder is made of Mexican pepper jalapeños after drying and smoking. The flavor of Chipotle is very hot and can enhance your dish to a higher level with a small amount.
Because of its heat, I suggest using a small amount of around ½ teaspoon or increasing after tasting your dish.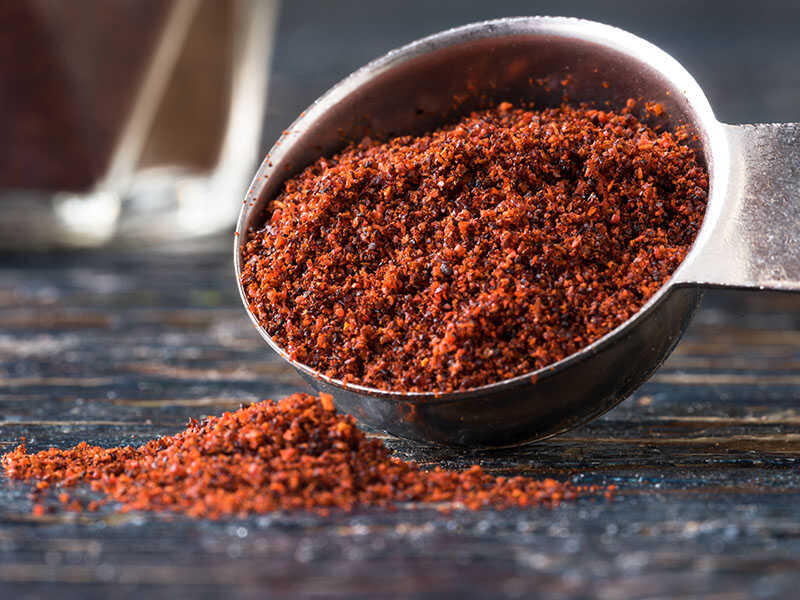 9. Cumin Powder
This spice is an essential ingredient in dishes of many countries, such as America, Latin, India, etc. The taste of cumin might be a combination between sweetness and bitterness. You can use either seeds or powder, but I think the powder is better. Cumin powder has a more robust taste than seeds, so your dish will indeed be tastier just with a bit of amount.
Consider the ½ :1 ratio of a teaspoon of cumin powder for chili powder.Another creation for you is to put paprika with cayenne peppers to cumin powder for a more terrific replacement.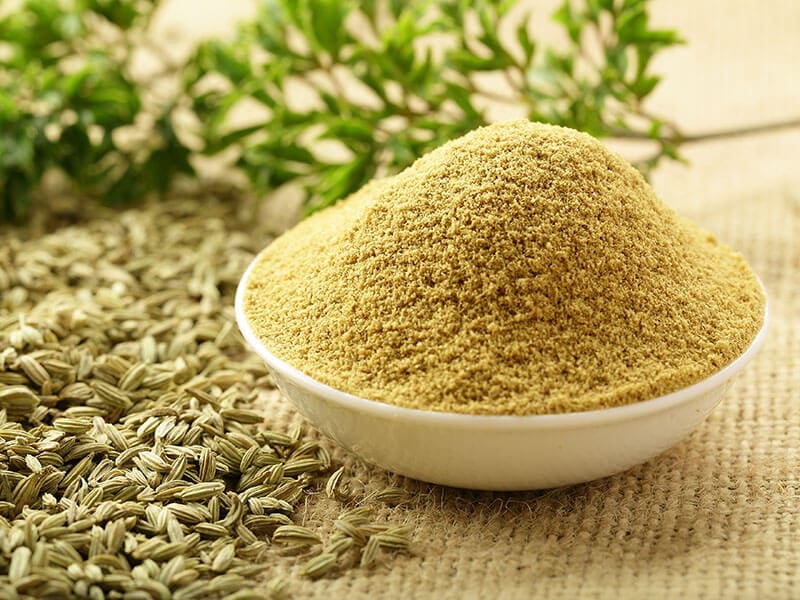 Making the right cumin powder is not hard like you thought. The video below should be able to help you:
10. Onion Powder
Does onion powder produce chili powder? Really? That is the truth!
But first, let's learn about the differences between onion powder and regular onions. Onion powder is made from dehydrated onions. You can use this seasoning for almost all dishes, from soups, stew to roasted recipes, and so on.
Back to the main topic, as I said, onion powder is also pretty good when there is no chili powder.
However, this spice does not have a spicy flavor. So, if you want to use it, you should add some cumin, chili peppers to the onion powder.
For my own, I will use the combination of ½ teaspoon of cumin + ½ teaspoon of chili peppers + 1 teaspoon of onion powder for a teaspoon of chili powder. If you want, you can freely modify the amount of seasoning.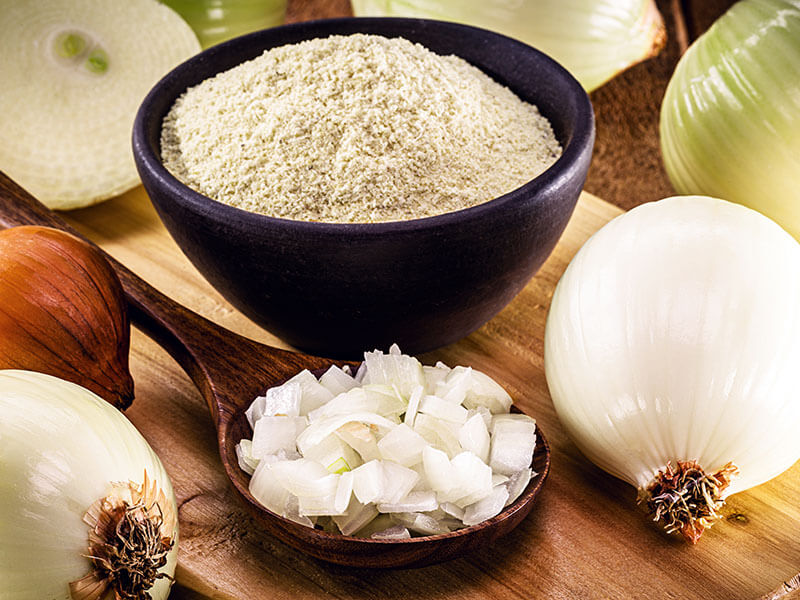 7 Vital Benefits Of Chili Powder
Not only is it a cooking spice, but chili powder also has many incredible benefits to your health. In this part, I want to bring you more comprehensive information about chili powder.
I believe you will be surprised after knowing these seven incredible effects of this spicy seasoning.
Boost energy for daily activities.
Support for hair and skin improvement.
Thanks to its rich vitamin A source, it helps you to improve your eyesight.
Protect your health from Alzheimer's and other dementia diseases.
Maintain the stability of blood pressure due to iron content.
Improve digestive process and prevent colorectal cancer.
Enhance significantly an ability to resist disease.(2)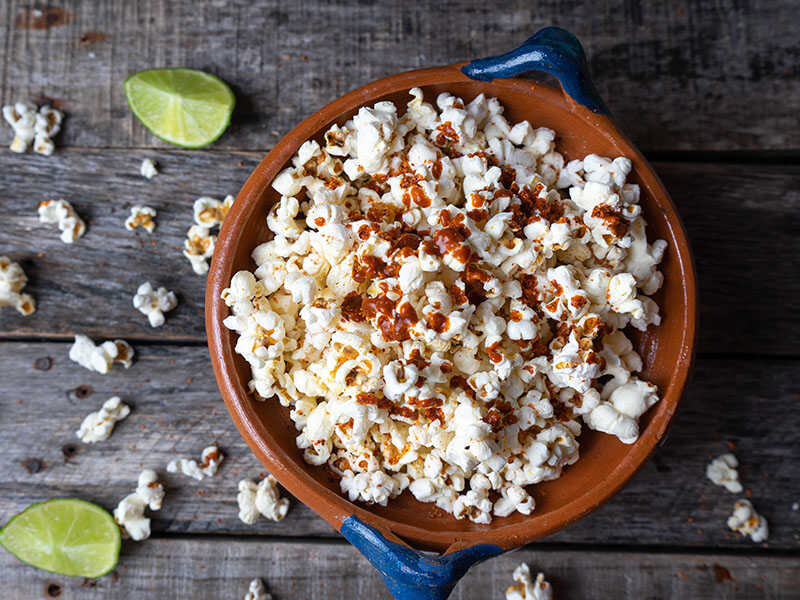 You'll love chili powder after knowing its benefits? Through this video:
Some Cooking Creations With Chili Replacements
What can you do with this replacement chili powder? You can take note of my ways with chili powder in your cooking book. Some of them are very familiar to you or applied, and the others can be new ideas for your next dinner.
This recipe I usually use when I cook for my big family meal. You can try it and explore the new flavor.
Ingredients:
Chili powder substitute ( 1 teaspoon)
Olive oil (3 teaspoons)
Drops of lime juice
Some salt
Black or White peppers powder
Combine all spices in a bowl. This marinade can be used to marinate roasted chicken with cheese or butter, steaks, etc. Depending on your recipe, you can marinate the food for 30 or 1 hour before cooking.
You can cook this spice for any soup or rice, especially those who love spicy flavors like me. Check my simple ways!
You can put your new chili powder with tomato sauce into the soup that you are cooking. Moreover, add a teaspoon of replacement powder in rice before cooking to make the flavor more unique.
When you mix salad, you can put a teaspoon of your new spicy seasoning into your salad dish. Besides that, it is better to add olive oil, some salt, and a bit of pepper powder to your finished meal.
Want to have the feeling of visiting Mexico? Prepare Mexican salad with chili flakes. The video below should be able to help you:
Guacamole is Mexican cuisine that is now widely eaten by many people, especially those on a diet. There are numerous dishes to match with guacamole, such as tortilla chips. I have a trick to make your Mexican dish tastier.
Use a teaspoon of chili powder as an additional ingredient and mix it thoroughly with avocado. Then, add lemon juice and salt to suit your taste.
Which Ingredients Can Not Use To Substitute Chili Powder?
You should remember that not everything spicy can replace chili powder. These are some ingredients that you should avoid when replacing this spicy flavor.
1. Curry Powder
Curry powder is spicy, but not chili powder, and you can not switch them with each other as you want.
In curry powder, the producers put turmeric, cinnamon, ginger inside; that is why curry powder's taste is unique.
You should see the video below:
2. Wasabi
Yes, wasabi! It's one of these accompaniments that you can't eat sushi without. However, it's too hot to substitute for chili powder. I used to eat a small amount of it, and I was in tears because it was too spicy.
When we eat chili powder, Capsaicin will connect with our taste buds to create a TRPV-1 response. That is why you feel hot when eating chili powder.
In contrast, wasabi does not create this Capsaicin chemical as well as the TRPV-1 response.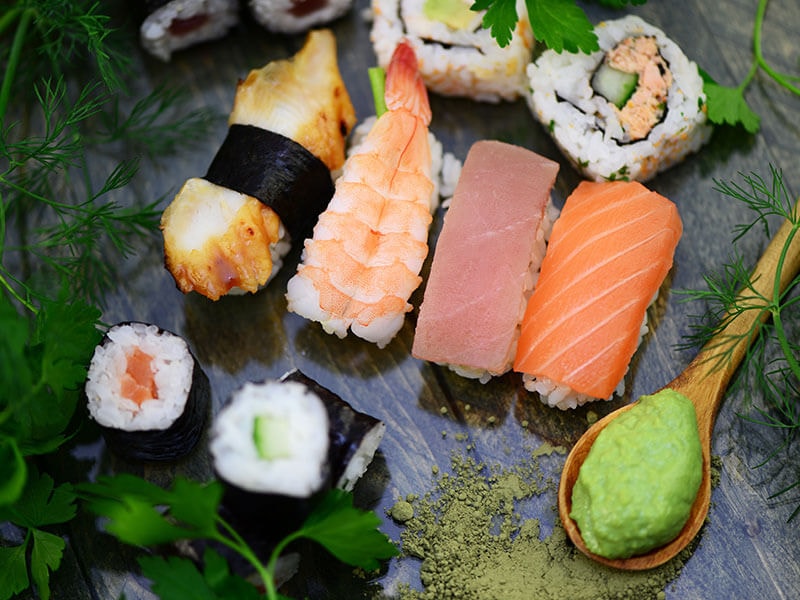 3. Mustard
Another spice that is unable to change with chili powder is mustard. The reason is that the features and tastes of it are different from chili powder.
Like Wasabi, Capsaicin is not found in mustard. That is why you can not use mustard instead of chili powder.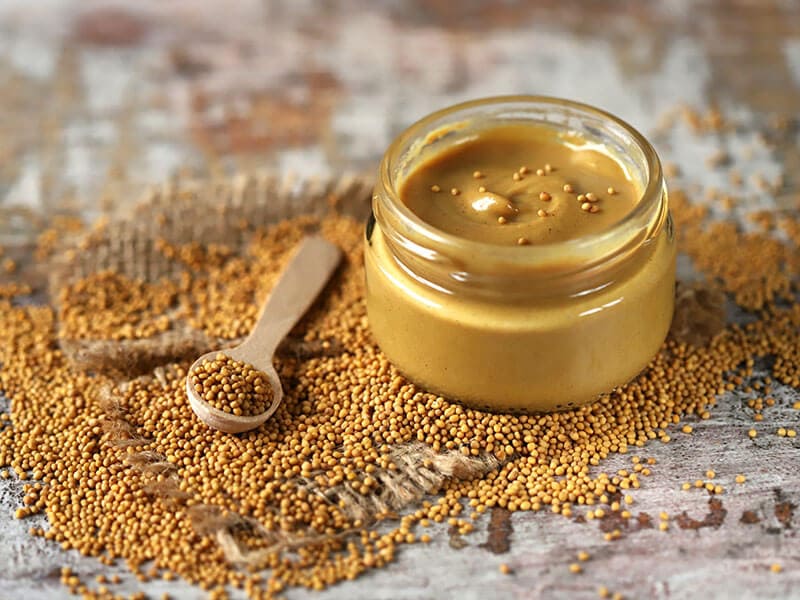 4. White and Black Peppers
Although their name is "pepper", white and black peppers do not relate to the peppers, which are ingredients for chili powder production.
Black pepper is the most widely used ingredient in the world. You can use black and white pepper powder for cooking almost all dishes.
White and black peppers bring big- different flavors to your dish, so you can not use them to switch chili powder.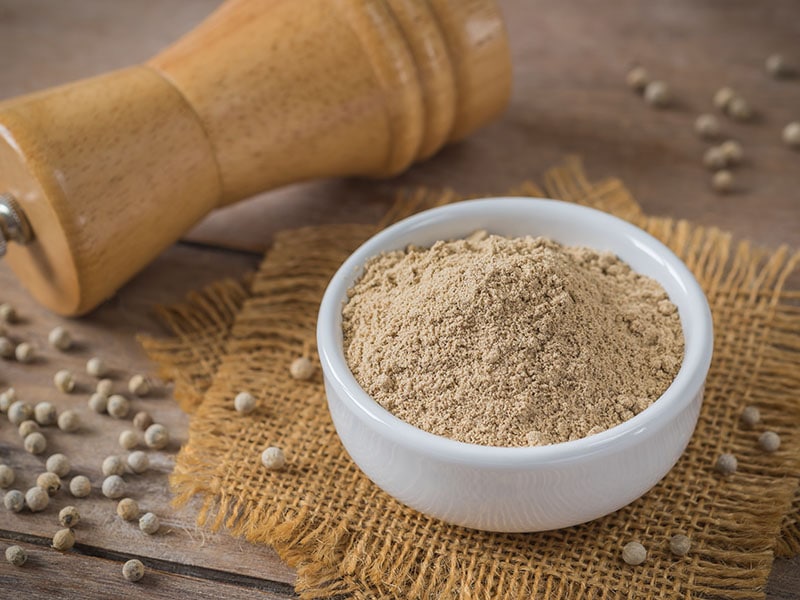 FAQs
This is one of my most favorite sections. After knowing how to make a chili powder substitute, I want to help you understand this topic clearly by answering common questions that I have received.
Bonus Tips Of Chili Powder Substitute Making
Before making any chili powder substitute, you should check the ingredients to ensure they are fresh. Don't hesitate when throwing away any "old" spice because they will make your replacements lose the flavor.
To remember exactly the date you prepare any new replacement, I suggest you write the date on a small piece of paper and stick it into the chili jar.
Finally, make sure the keeping place is always dark and dry to prevent it from moisture.
So, are you ready to share with me your experience with these hot spicy substitutes? I am willing to see your story in the comment section!
Nutrition Facts
1 servings per container
---
Amount Per ServingCalories67
% Daily Value *
Total Fat 2g

4

%
Sodium 7mg

1

%
Potassium 417mg

12

%
Total Carbohydrate 13.7g

5

%

Dietary Fiber 6.4g

24

%
Sugars 3.4g

Protein 3.2g

6

%
---
* The % Daily Value tells you how much a nutrient in a serving of food contributes to a daily diet. 2,000 calories a day is used for general nutrition advice.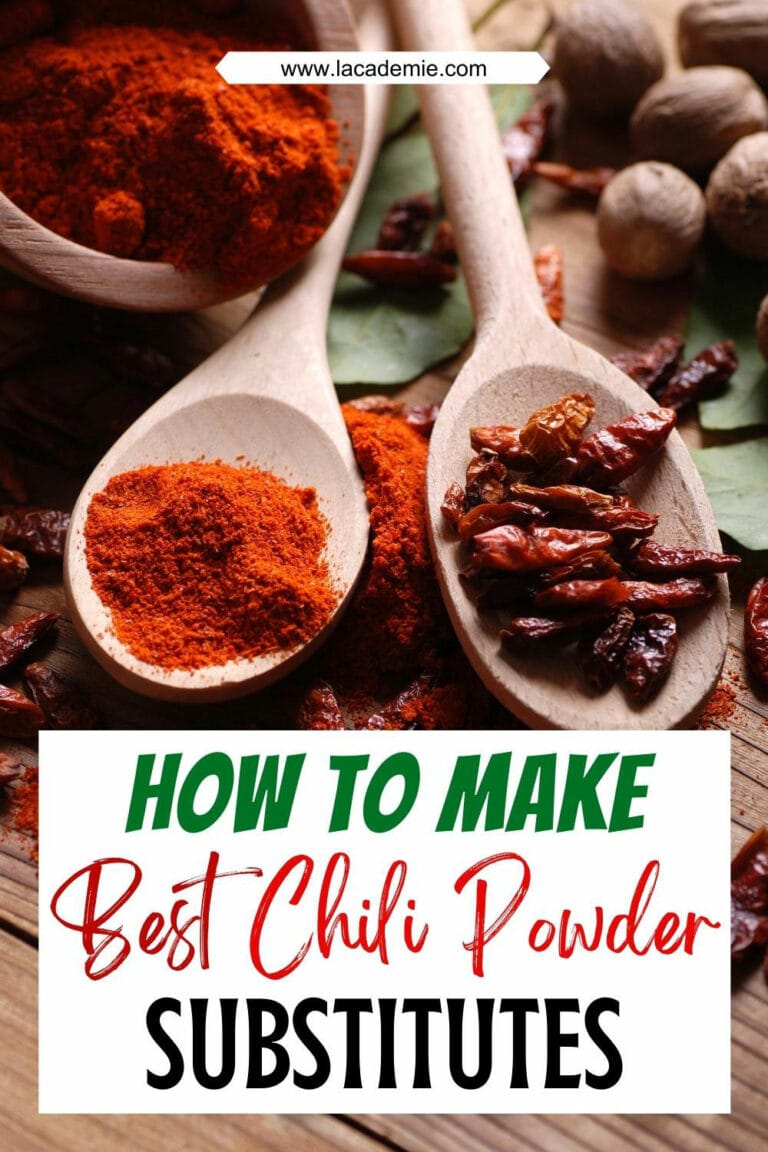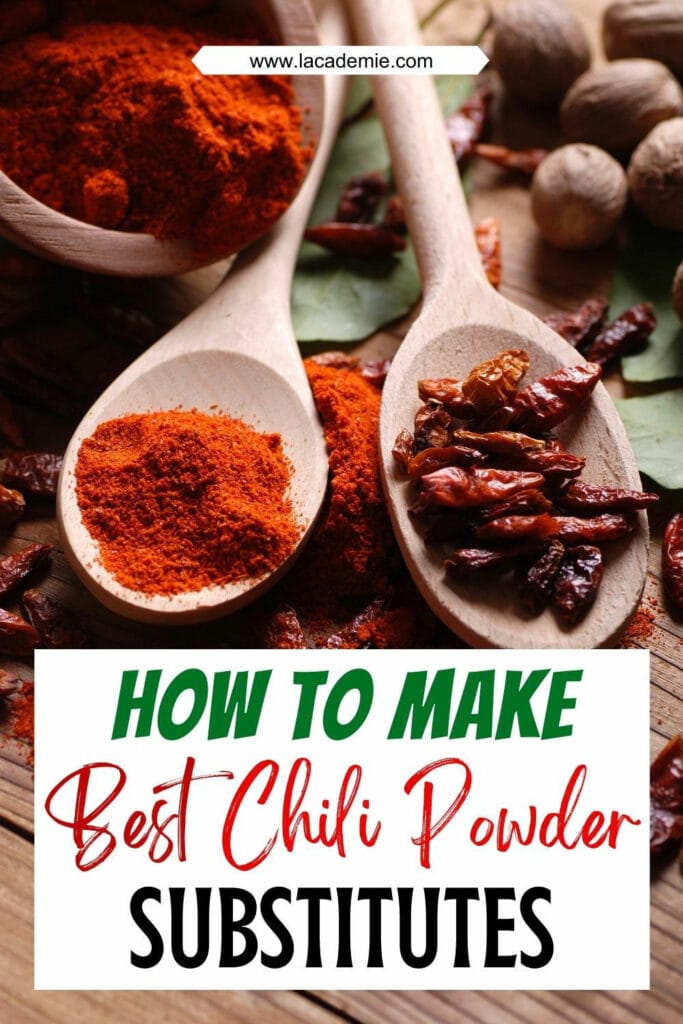 References
En.wikipedia.org. 2021. Chili powder – Wikipedia.
DoveMed. 2021. 7 Health Benefits Of Chili Powder.