It is a pity, many people learn and hence know how to cook, but many never learn how to keep food warm in the oven the right way. This is sad because there are moments where you have spent a lot of time cooking a delicious meal, but unfortunately, you are ready too early.
For example, your husband has to work late, or your guests are stuck in a traffic jam and will not arrive as planned. If they have to eat cold food, all your effort is lost just because they could not be there on time.
Do not worry, and there are great ways of keeping food warm without losing the taste, even if you don't have high-quality chafing dishes. Now, I'll share with you several tips on how to keep food warm in the oven and how to plan your cooking if you have to keep it ready for many hours.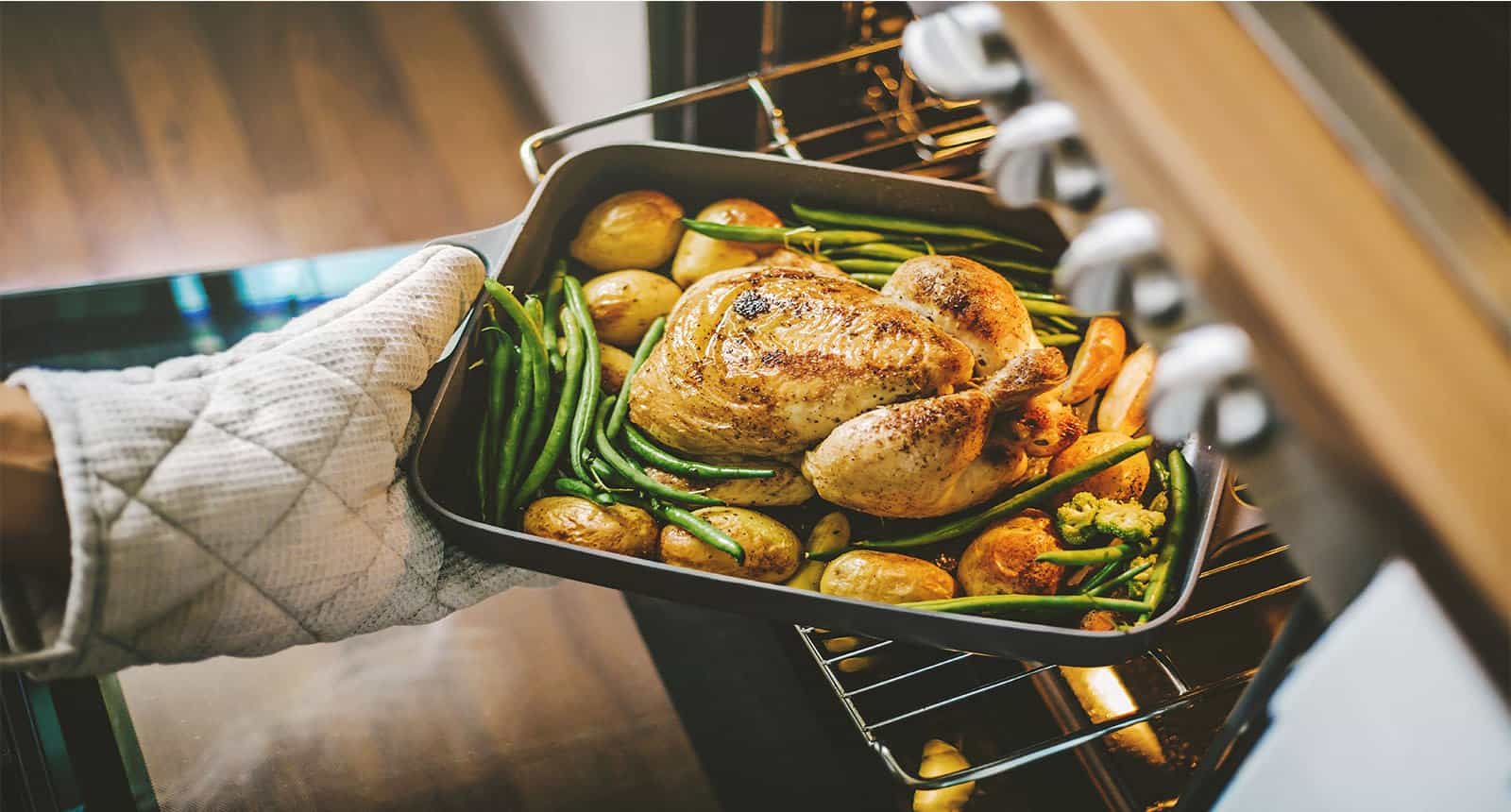 Which Food Can Be Kept Warm?
Clearly, there are certain food items that are more suitable for being kept warm over a longer time, as they do not lose in taste, consistency, and attractivity. On the other hand, there are certain meals that should be eaten fresh as they quickly start becoming less appealing.
Chicken
Chicken is the easiest meat to be kept warm. This is the reason why it is often served at lunch or dinner buffets, as well as on airplanes, as it does not have such a precise cooking point as beef and can be kept warm without becoming dry.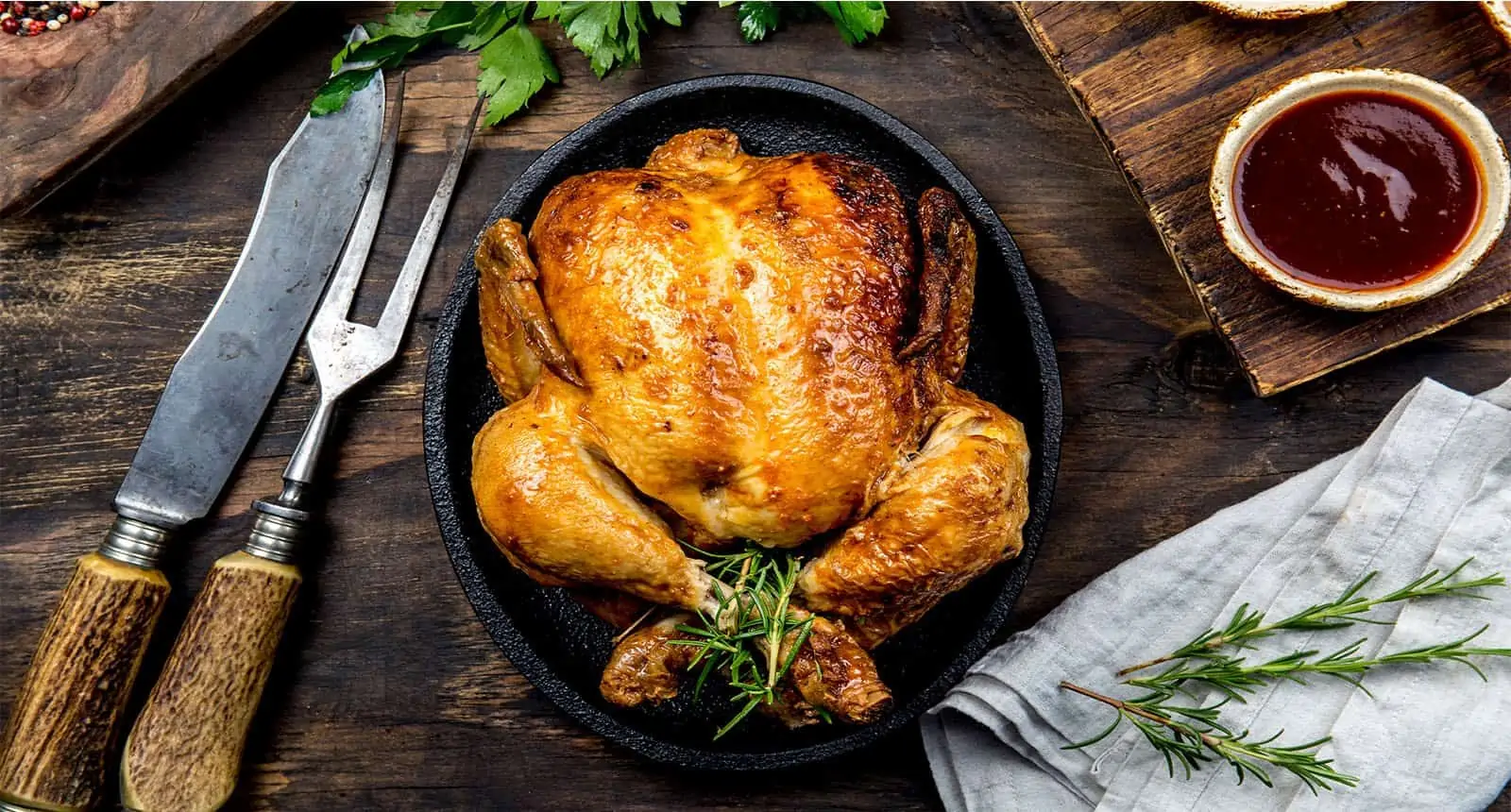 Fish
Fish that is rich in fat, such as salmon, can also be greatly kept warm. The fatty layers cause the meat to not dry out for quite some time, which makes fish the number two in food that can easily be kept warm.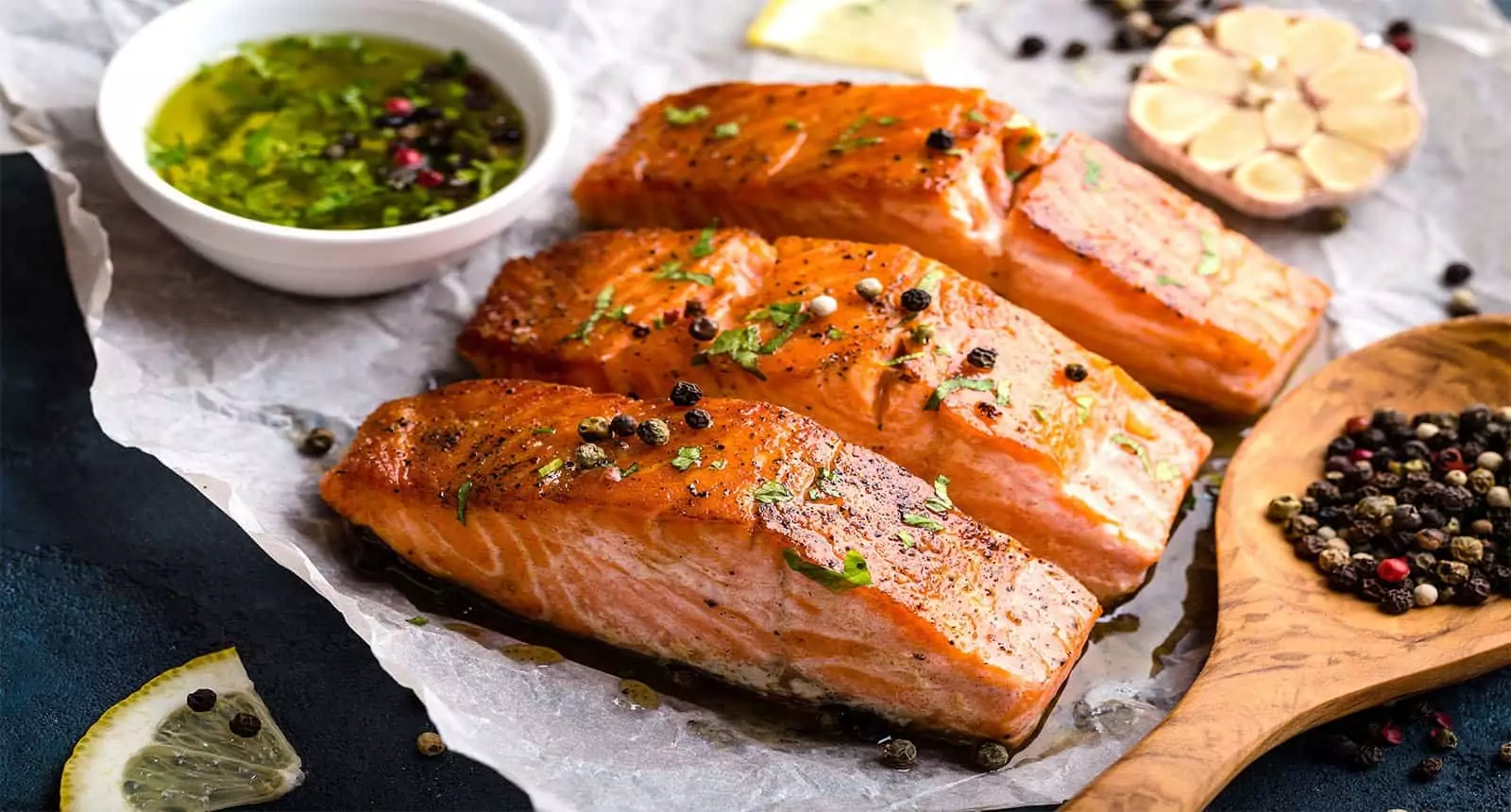 Pork And Loaf
Pork can be kept warm depending on what type of meat you have and how it has been cooked. For example, pork loin can be kept warm if it has been slowly grilled. The same applies to meatloaf.
The reason is that there is much more meat inside in relation to edges and corners; hence the meat does not dry out that quickly compared to a steak, which is just as thick as a finger.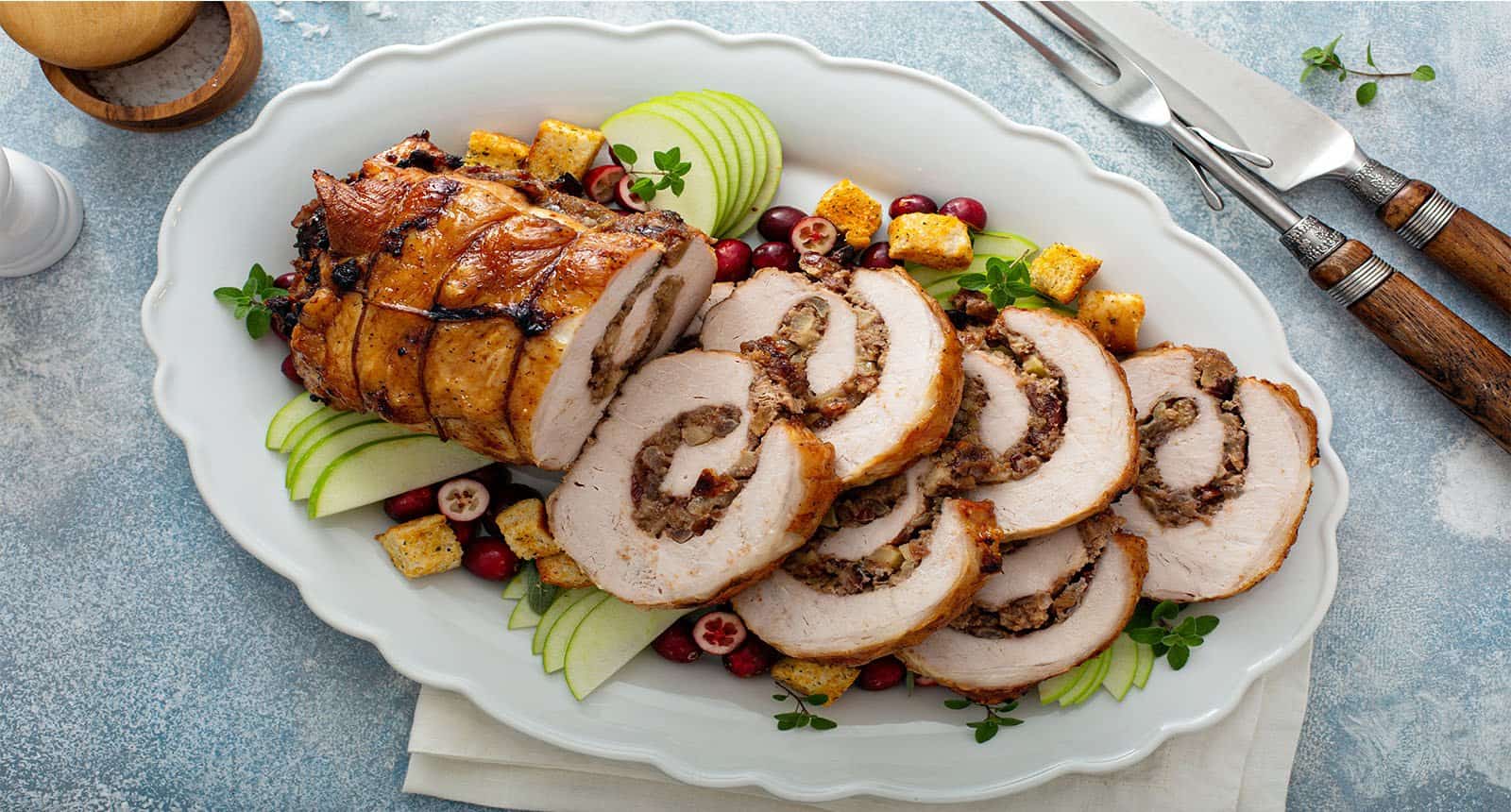 Vegetables
Some vegetables are more suitable for being kept warm than others. Important here is to have the pieces not being cut too small or thin. Vegetables that contain quite a high amount of water, such as paprika, zucchini, or tomatoes, can easily be kept warm.
In addition, potatoes and the winter vegetables in general, for example, broccoli or cauliflower, can also perfectly be kept warm, although their outside skin may become slightly more firm to the bite.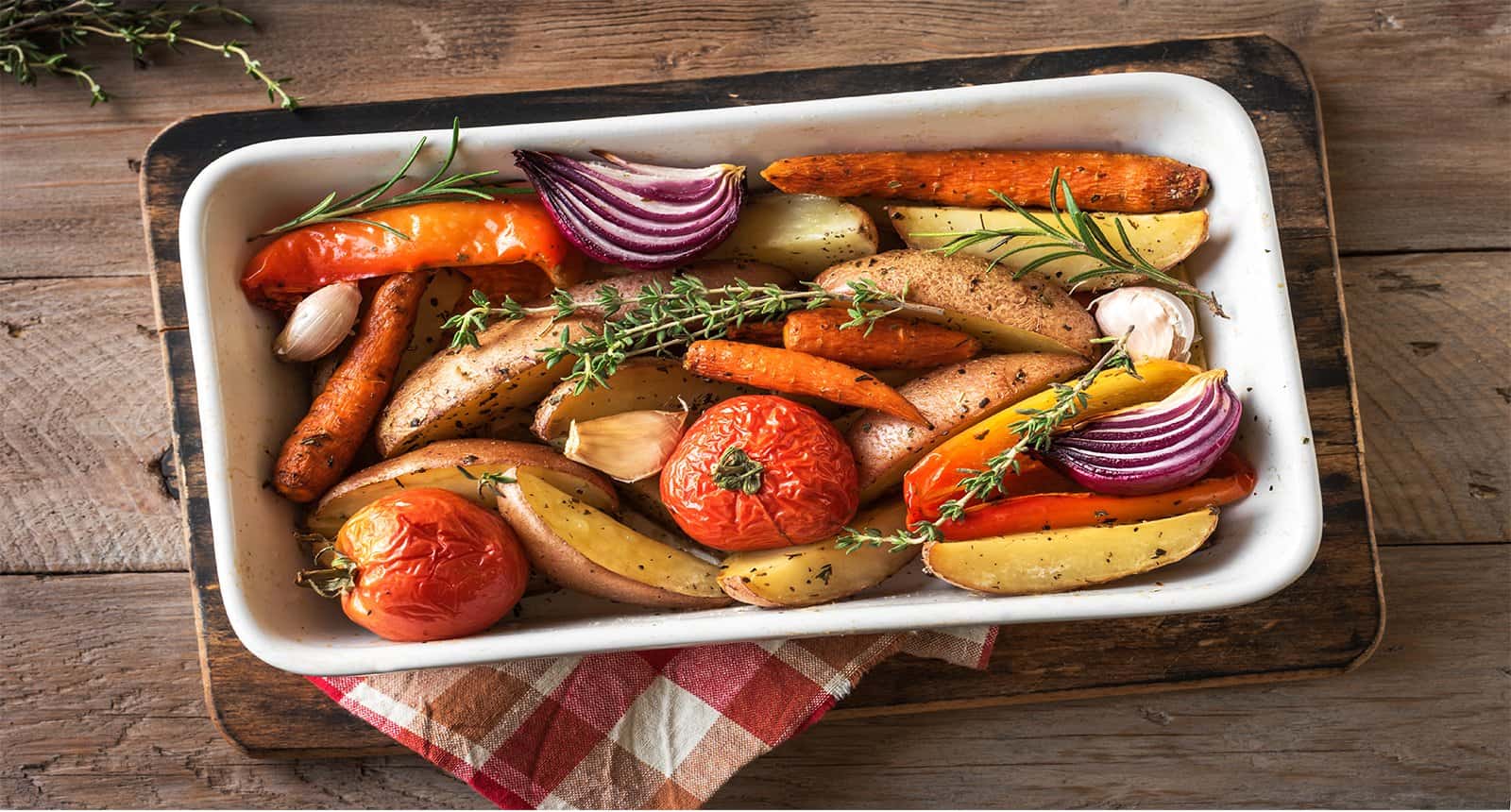 Rice
Rice, a great side dish, can be kept warm under some conditions. Ideally, you cook rice in a rice cooker, and most of those devices actually have a function to keep the rice warm after cooking. This is the best way as there is no humidity lost.
However, you cannot leave rice in the rice cookers forever. Pay attention to the average time to leave rice in rice cookers. Any longer than this, and your rice might develop harmful bacteria, spoil, or pose health hazards.
I do not recommend keeping the rice warm in the oven as it will become crusty and dry, and hence it is not very appealing or tasty anymore.
Steaks
As already mentioned, steaks are rather difficult to keep warm as they can dry out very quickly. So, it's better that you make new dishes from leftover steaks rather than reheat the steak or keep it warm for a long time. This will give you a steamy hot meal without drying out the steak.
Wrap it in aluminum foil and keep it outside until you want to eat it. Then, preheat the oven, and you can put it into the oven and let it slowly become medium, which will take about five to ten minutes.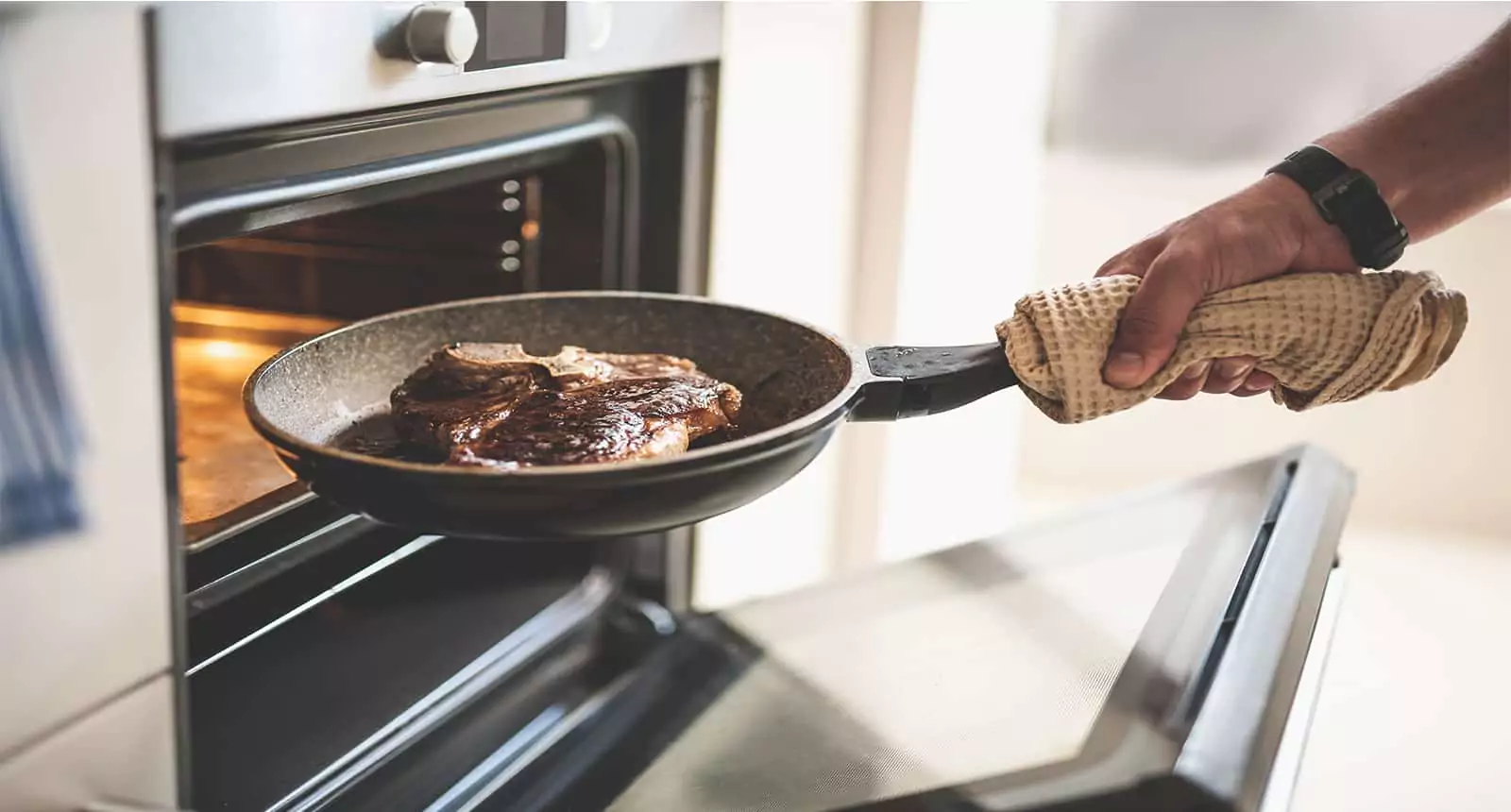 Keep Food Warm In The Oven The Right Way – A Step By Step Guide
Now, let's jump into this step-by-step guide on how to keep food warm in the oven. Have you just gone through the necessary steps to cook brats with ovens and don't want the sausages to cool down? Have a look at the helpful guide below.
Option 1: Keeping Food Warm And Simultaneously Bake Something Else
There are times when you are preparing a big dinner, such as for a Christmas family dinner or a party. However, your kitchen is built to serve a normal household only, so most people are equipped with only one oven.
However, many of those appliances have one drawer at the bottom. In most kitchens, people use that space to store equipment such as roasts and baking trays, but it has actually been designed for keeping food warm.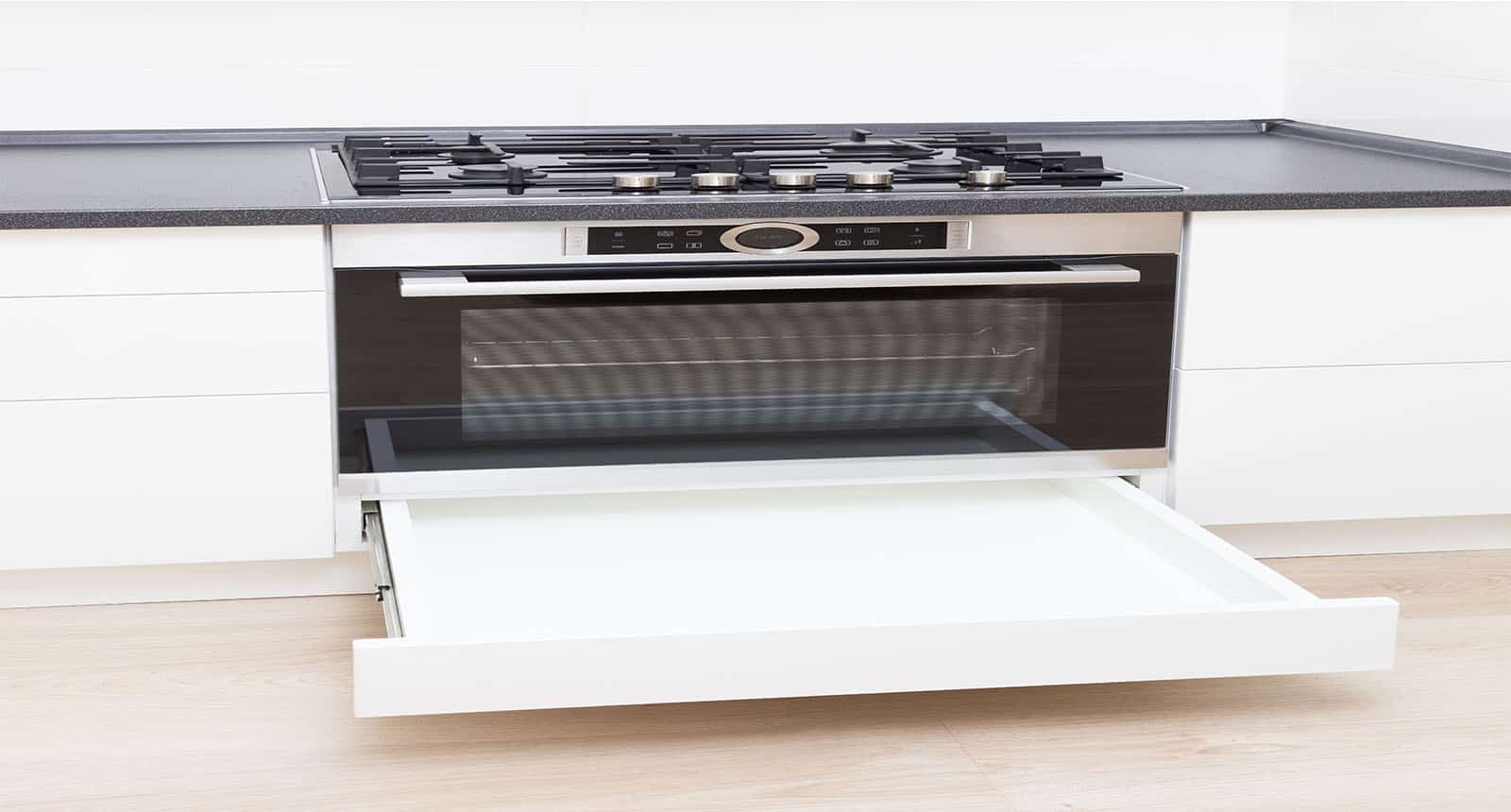 Step 1: Remove The Food Before It Is Ready
Remove the food slightly before it is ready. This will prevent it a little more from drying out and gives you some more time. Either it will reach the cooking point while being kept warm, or else you have to quickly add it back to the oven later for a final minute.
Keep the phase where you bake a crunchy crust, such as with chickens, for after the warming process. When making pizza or gratinated dishes, bake it first without the cheese for a couple of minutes only, then follow the steps below to keep it warm. When you want to serve it, sprinkle cheese on it and finish baking.
Step 2: Empty The Drawer
Remove all items out of the drawer. If you seldom use it, or you see it is a bit dusty, quickly wipe it.
Step 3: Place Food Inside
Next, place the food you want to keep warm inside. You can keep it in the same cooking dish as that drawer is heat-safe.
Step 4: Check From Time To Time
It can easily become forgotten as your food is now out of sight. Hence, make some reminders either on your phone or on a sticky note and check the food from time to time. If you notice that it will become dry or continues to bake, consider removing it.
Step 5: Add Extra Humidity (Optional)
If you are afraid of your food drying out, you can pour some boiling water into a heat-resistant bowl and place that also into the drawer. Remember to open and close the drawer slowly so that no water will spill.
Step 6: Check Whether It Is Ready
When you want to serve it finally, check whether it is ready for being served. If not, place it back into the oven for a few minutes. If you have something with a crust, like chicken legs, you can turn on the grill function of your oven shortly.
When gratinating something, drop cheese on it now and then place it back into the hot oven and finish baking.
Option 2: Keep Food Warm After Cooking
Another purpose of keeping food warm is if you are waiting for your guests or saving some of the meal for other family members coming home later. Here, you have the full space of your oven available and can variate much better.
You can use the method below for various foods. For instance, it's a fantastic method to retain pizza's warmth, and also an ideal way to keep pancakes warm. You can apply this method for many other dishes, I'm certain you'll find the results more than satisfactory.
Step 1: Lower Oven Temperature
If you have used the oven before, make sure it is not that hot anymore. You should lower the temperature to 170° F (75° C) if you want to keep food warm only. You can easily reduce the temperature by opening the door for one or two minutes and set it to the desired temperature.
Step 2: Use An Oven-Safe Dish
If not already, place the food in an oven-safe dish. I recommend not to use a serving plate as the oven roast may still be very hot, and the porcelain, ceramic, or glass may not be made to cope with such intense heat.
Step 3: Place Your Food In The Oven
If you want to keep large, single pieces of food warm, then you can just place them into the oven. If, however, you want to keep warm many smaller pieces, such as pancakes, waffles, or cookies, make sure you place them on a single layer only.
Place them on a baking tray using non-slip baking paper. If you cannot fit all, then use a second tray and place it on another level.
Step 4: Check Frequently
If you have a food thermometer, you can use it to observe the temperature. The temperature should never exceed 200° F (100° C), and ideally, be kept around 170° F all the time. From time to time, open the door and check that the food is not drying out.
Step 5: Long Time Keeping
If you need to preserve the food hot for more than an hour, you need to take extra measures to prevent it from drying out. You can add a bowl of hot water (boiled) and place it into the oven to keep it more humid. Also, try to cover the food with aluminum foil so that the humidity cannot evaporate easily.
If you need to keep it warm for very long, like more than two hours, I would consider cooling it down quickly after cooking and then reheat it again when you want to serve it. When reheating, you can consider using a toaster oven or a microwave also.
Of course, to determine whether you should go for toaster ovens or microwaves to reheat your food, you need to understand what makes toaster ovens and microwaves different. Then, based on your needs or requirements, you can decide which one to choose.
Bonus Tips
With the following bonus tips, you can make the final result even better. Read them and become an expert in keeping food warm.
Heat The Plates As Well!
Once you serve the food, heat up the plates as well. As the food may not be as warm anymore as it was just after cooking, the warm plates will prevent the food from cooling down early and allow your guests to slowly and comfortably enjoy your meal.
Avoid Cutting In Pieces
Anything that has been cooked as a big piece, such as meatloaf, bread, cake, etc., should not be cut in pieces if you do not want to serve it immediately. This will prevent everything from drying and cooling quickly. Hence, cut only what you eat immediately.
Watch a convenient summary about how to keep food warm in your oven presented by Dana Johnson, a culinary expert in this How to Keep Food Hot in the Oven Without Cooking It Video.
Expectation Vs. Reality
Let me be honest with you, keeping food warm is sometimes difficult as well. And as already mentioned, incorrectly warmed-up food can wash all your cooking effort away. The methods above worked very well for me in the past, and I am confident that you will benefit from them also. However, every oven is a little different, so you might need to find out which temperature range and rack-level will work best for you.
If you do not achieve the best results the first time, become a little creative and experiment a little to see whether this will make it better and worse. Also, please share your experience with society and leave a comment on how you kept your food warm and whether it was successful.
Good Luck!
Nutrition Facts
1 servings per container
---
Amount Per ServingCalories247
% Daily Value *
Total Fat 9g

14

%
Cholesterol 109mg

37

%
Sodium 519mg

22

%
Potassium 497mg

15

%
Protein 39g

78

%
---
Calcium

21

%
Iron

3.2

%
Vitamin D

0.1

%
* The % Daily Value tells you how much a nutrient in a serving of food contributes to a daily diet. 2,000 calories a day is used for general nutrition advice.