Cuban foods have been renowned for their simplicity, deliciousness, and rusticity, but have you ever had a chance to taste them?
Although Hispanic and Latin American cultures heavily influence Cuba's culinary practice, the Cuban people have varied and created their own distinctive features over time. Are you curious about how they are? Let's scroll down to take a look at my recommendations.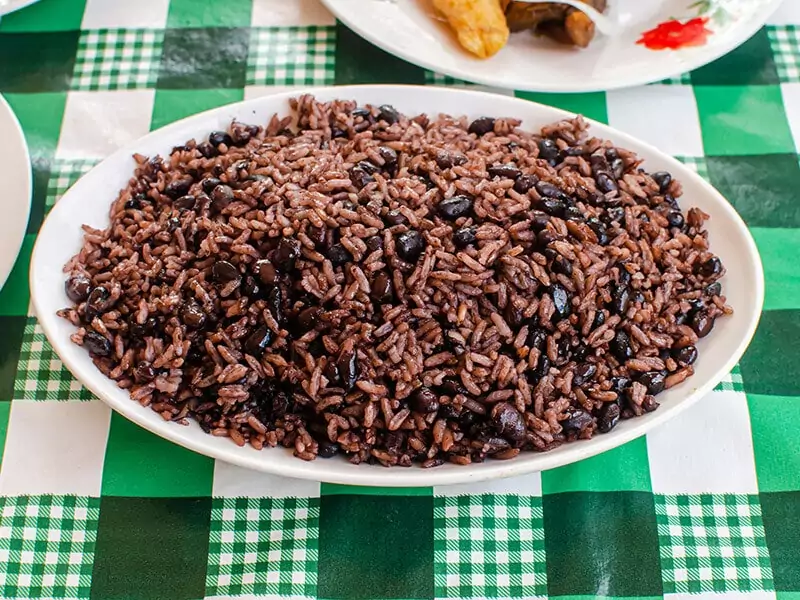 Stunning Vegan And Vegetarian Cuban Dishes Options
To be honest, the main ingredients in any Cuban are meats, so vegan or vegetarian foods are not very developed. Ingredients usually used for vegetarian dishes are plantains, beans, rice, or root veggies.
Not going to beat around the bush anymore, below are some Cuban vegetarian foods you should opt for.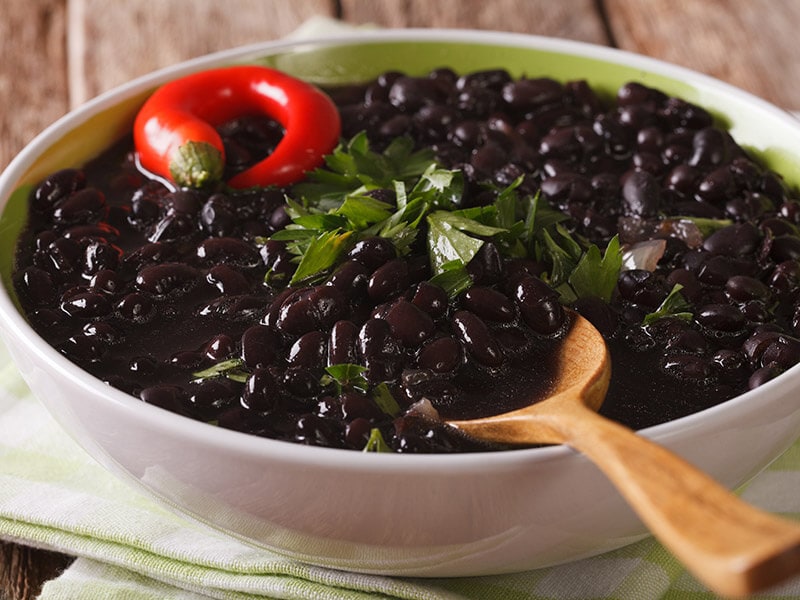 In Cuban culture, black beans represent Moors, and local people have many ways to process the Cuban dish. It is said that every chef or home cook in Cuba has their own black bean version, but everything follows one simple rule.
The highlight for this humble food is the sofrito, a sauce made of green peppers, garlic, onions, tomatoes, herbs, and so on.
The ingredients for the sauce seem familiar to the Caribbean countries, and they do help boost the simple flavors of the beans.
It will take almost no time to create your own black beans this way!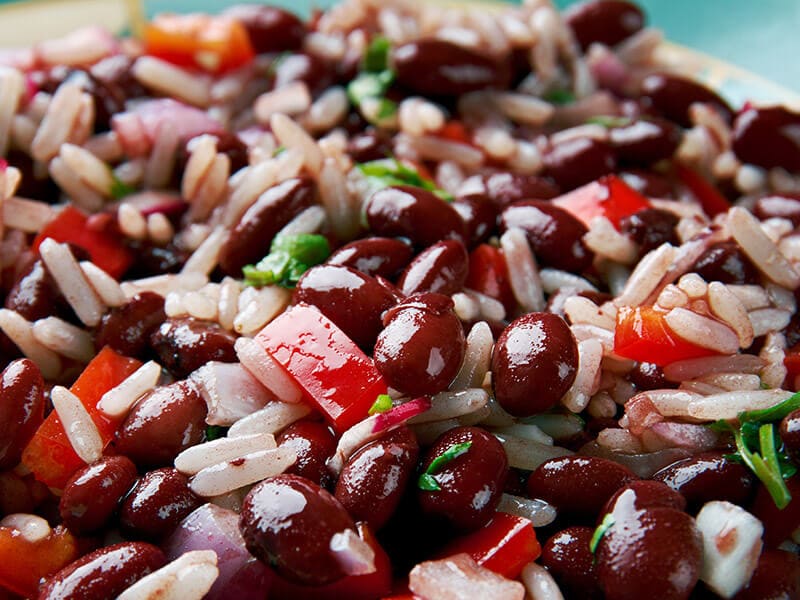 Rice with black beans is the basic combination in any Cuban food, and it is regularly served with some main dishes. As mentioned above, while the beans represent the Moors, the white rice symbolizes the Christians.
The story behind this dish is also reminiscent of when Cuba was a colony of Spain. It also accentuates the influence of Hispanic culture on this country.
When cooking this dish, make sure that you don't mistake between black beans and pinto beans. Adding pinto beans to this dish means that Arroz Y Frijoles Negros will no longer retain its authentic flavors.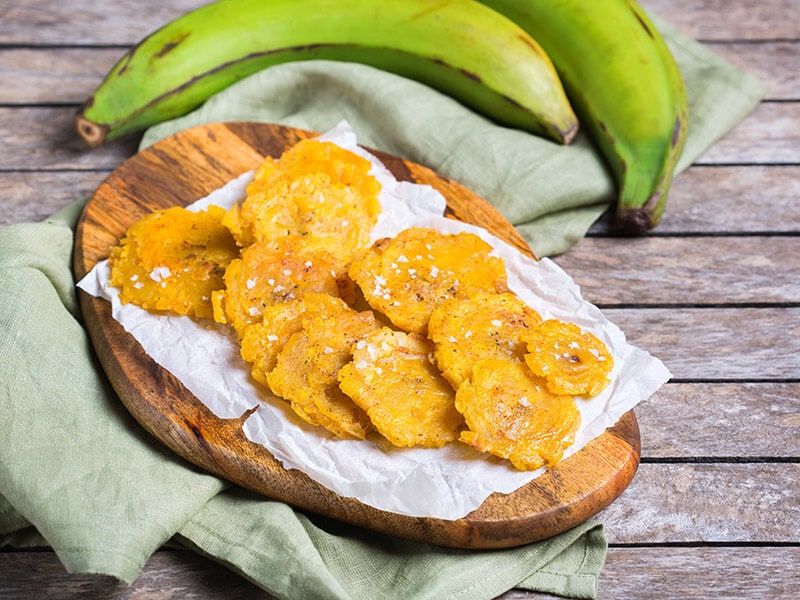 Plantains are also bananas, but they are not the regular ones that need to be ripened before eating. These plantains are the cookable cultivar of bananas and are frequently used in Cuban cuisine. You can also find some tostones variations that are made of breadfruits.
Green plantains will be firm, bland, and starchier than the other bananas. Once fried, the taste can remind you of fried yam or sweet potatoes.
To process this dish, they press each slice until flattened and fry with a bit of batter to increase the crunchiness. Does it sound like your first dish when visiting Cuba?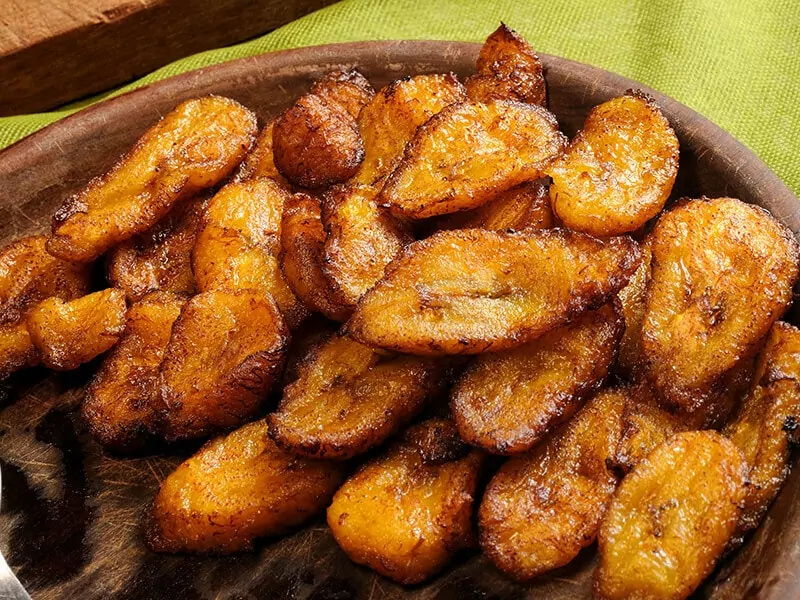 You might be surprised by how varied Cuban cuisine is. This fried sweet plantain dish actually comes from Africa and has become a staple for almost all Latin American countries.
The way they make this dish will be a bit more straightforward than the green ones since they don't need to flatten them up. The delicious Cuban fruit will be cut into bite-sized slices, then fried directly in hot oil. It is regularly served with rice and black beans.
If you want to add more flavors to the dish, you can ask for Cuban seasonings or salt.
This platano maduro frito is straightforward to process, and it will taste luscious.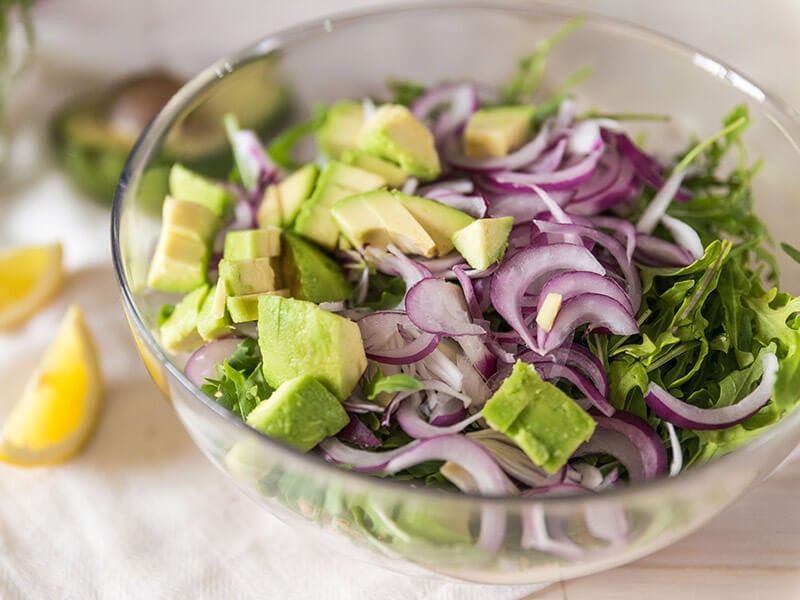 You can find various kinds of Cuban green salads, but this ensalada de aguacate is absolutely their favorite. This dish includes avocado with thinly sliced onions as the main ingredients.
Since it is light and straightforward, you can choose the food as a Cuban morning meal. You might want to try the authentic Cuban taste before starting with your own version.
The avocado used will be the Florida variant, which has a light green hue and is mellow when ripened. The seasonings or dressings are also 100% vegan since there is only vinegar, olive oil, and salt. Simple yet delicious.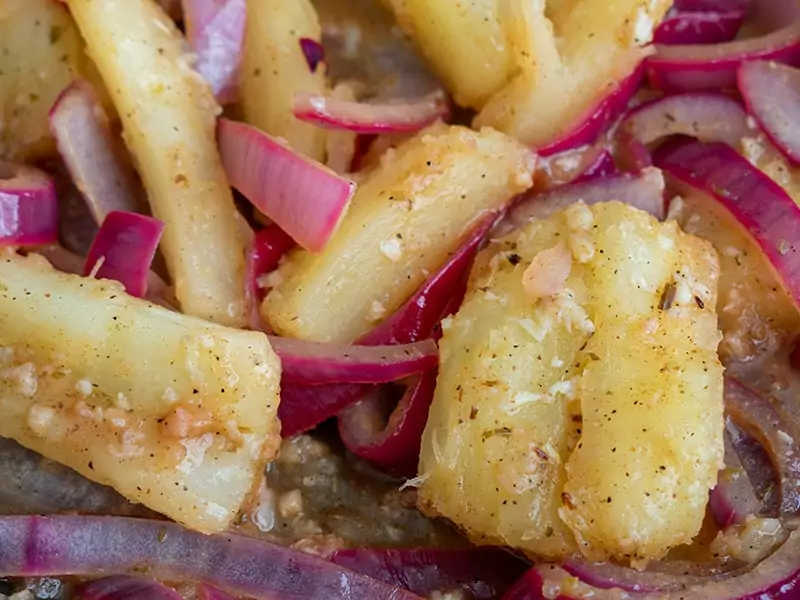 If you have tried cassava (or yuca) once, you will find its taste is not much different from potatoes. But people who seek healthier carb sources should not miss this fat-free and gluten-free root veggie.
When raw, yuca is relatively firmer than potatoes; therefore, it needs to be boiled before frying or oven-roasting with garlic, lime, or several other spices. The food might be simple and rustic, but it is Cuban's favorite for any important celebrations or occasions.
A reference you might need to know how they create their signature yuca con mojo.
Savory Cuban Delicacies You Should Never Miss Out
Now moving on to the meaty dishes that stand for Cuban culinary culture, you should definitely wait for them. All of them are toothsome, and let's see what I will show you below!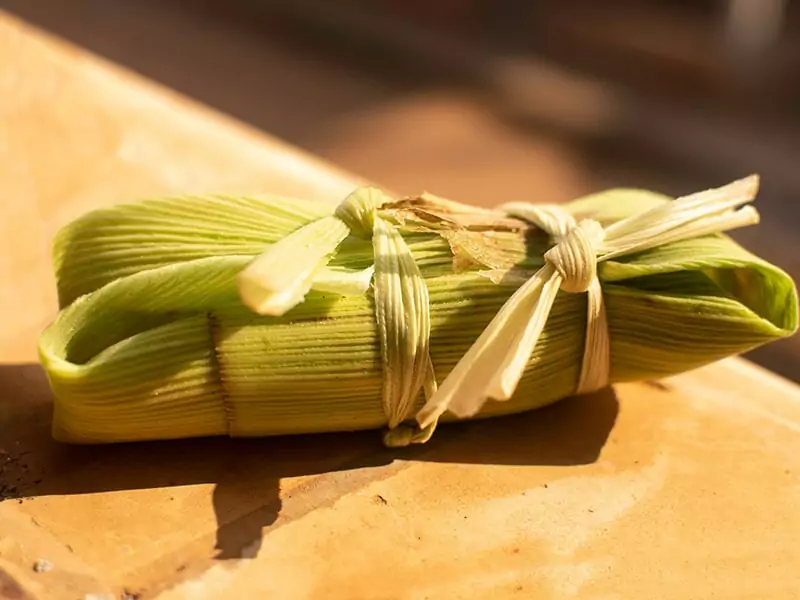 Tamale seems to be a frequently seen dish that stands for the Latin America regions, and each country has its food variations, and Cuban does, too.
The leaves used for Cuban tamales are corn leaves, and you can find some different variations of this food in Cuba.
No matter which one, all of the Cuban-style tamales treasure the rustic taste of corn and the balanced sweetness (or saltiness from sauce and meat).
If you want to try these outs, but worry about the possibilities of tamales containing gluten, consider making some yourself – tamales are quite easy to prepare. So grab your excellent steamer for tamales, roll up your sleeves, and let's start making this dish.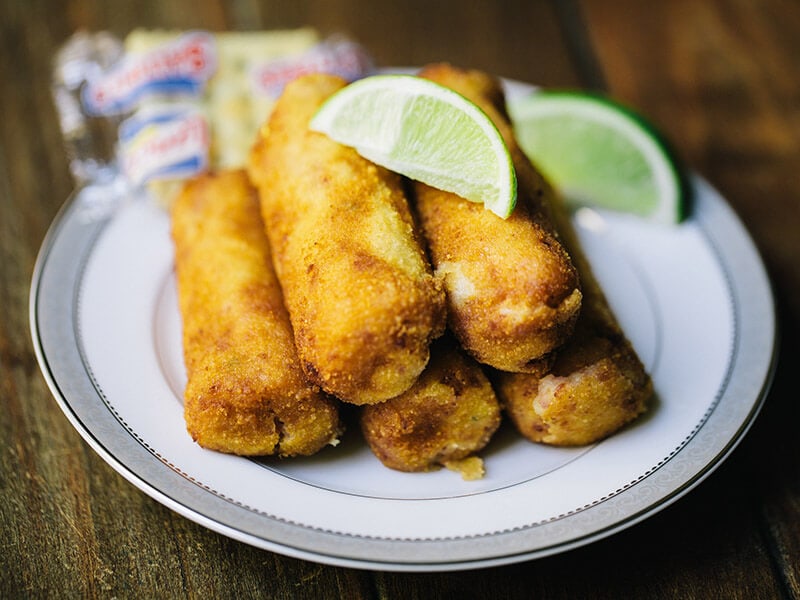 Crispy, cheese-filled croquetas mixed with deli meat like ham are typical snacks for Cuban people. The food originates from France but was brought to Cuba by the Spanish.
Croquettes (or Spanish version of this delicacy) have their filling full of chicken, while the Cuban variations include ham and other dairy products.
Cubans also eat the food for breakfast. With only 2 pieces of croquetas, you can be full for the whole morning. If you come to this country, you cannot help but enjoy this delicious dish.
Knowing more about making these Cuban croquetas through this instruction.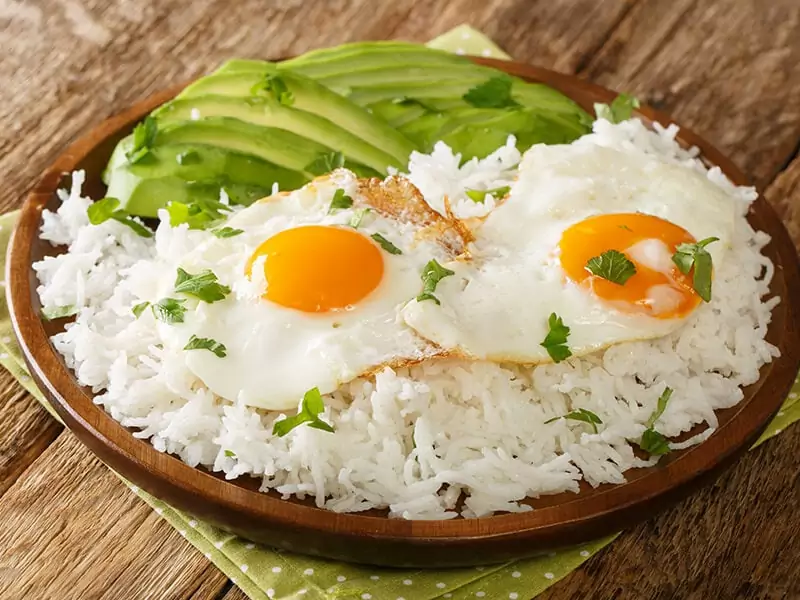 This Cuban recipe is best for lunch, and the pairing of fried eggs with rice can never go wrong.
My tip for you is to make a sunny-side-up with the yolks still slightly undercooked. It is because you will want to use a fork to make the runny egg yolk ooze over the rice underneath for a gorgeous iridescent appearance that will make you want to crave.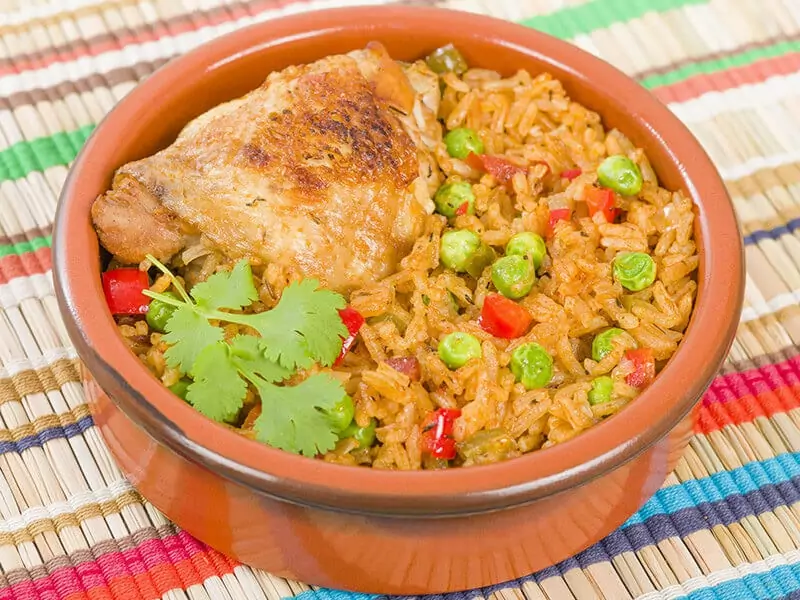 It might be a typical dish for Latin Americans, yet the Cuban variant is scrumptious in its own way.
There is some debate about the origin of this delicacy. Some say that the food originated from Spain paella (under Moorish's influence back in the eighth century), while some state that it was a Puerto Rican delicacy.
This yellow rice dish with chicken is now an indispensable Cuban hearty dinner no matter where it came from. To increase the nutrition of this dish, they will add in some veggies (it also improves the stodgy texture that Cubans love).
Looking at this guide, and you'll know how to make an arroz con pollo in the Cuban way.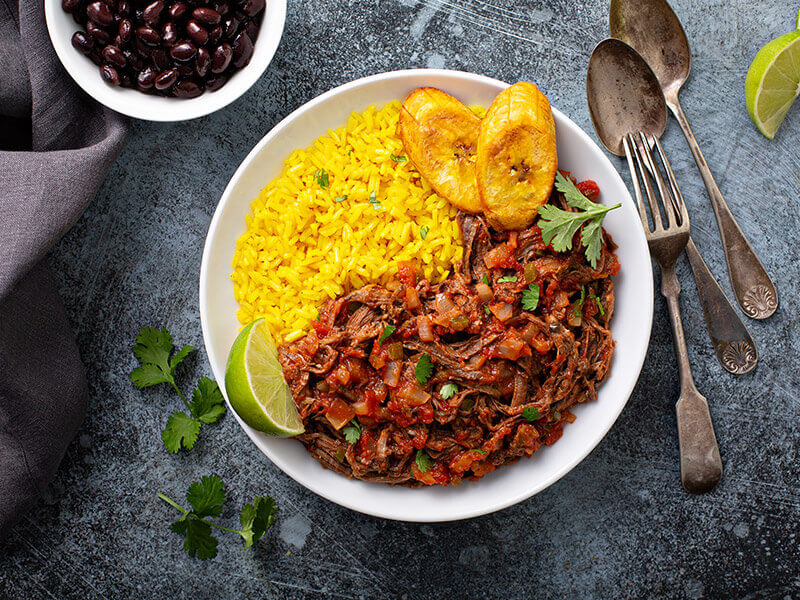 Once mentioning Cuban delicacies, you cannot miss this distinctive ropa veija. Do you wonder why this dish's name is ropa veija (which means old clothes)?
This name comes from a story about a poor man that could not afford a proper meal for his poor family, and he decided to tear off his own clothes to make them some food. And the shredded boiled beef part in this dish reminds them about that.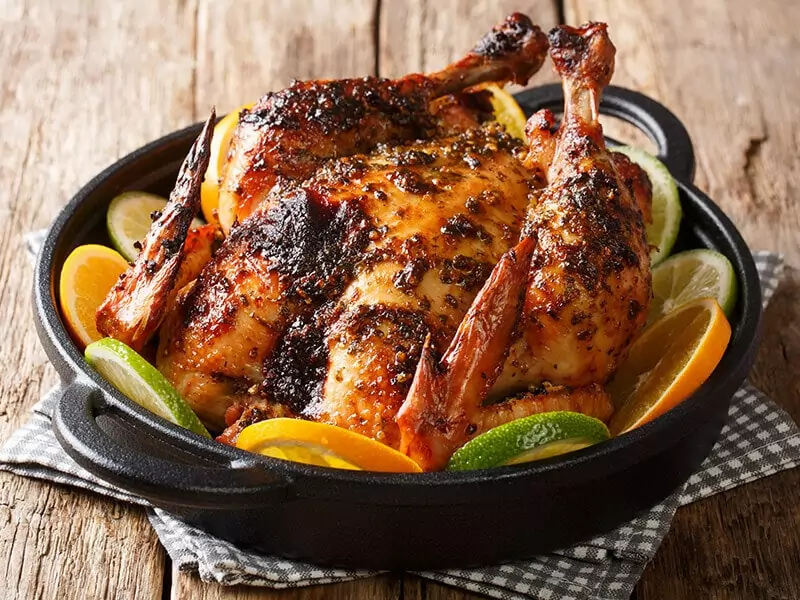 Marinated with mojo spice mix, which includes orange juice, garlic, cumin, and some pepper, this Cuban pot or oven-roasted chicken will offer you a delightful flavor kick from the first bite.
Where is the true origin of the unique mojo sauces? They are from Canary island (Spain) and have two main types: red (mojo rojo) and green (mojo verde).
Thanks to the particular use of marinating sauce, this delicacy perfectly harmonizes Spanish, Caribbean, African, and American Taino culinary culture. Therefore, you can definitely expect more about the dish's tastes.
This brief introduction will tell you what you might wonder about this delicacy.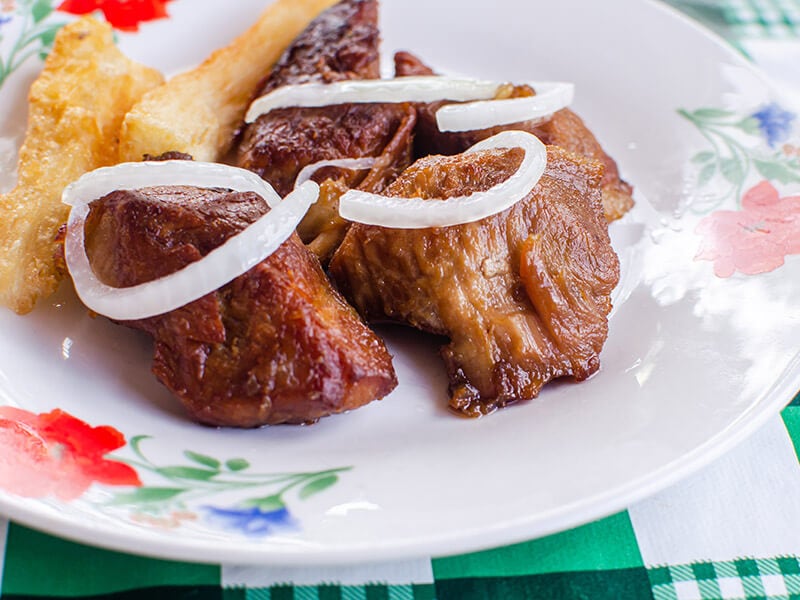 This fried pork dish is likewise a staple of the Cuban menu, and it's frequently served alongside some of the foods mentioned above (such as plantain, rice, and beans).
This dish is seasoned with mojo seasoning, and the meat is fried in its own lard, just like a few other Cuban-style meat recipes. It makes the dish less greasy and a whole lot more appetizing.
If you have the opportunity to visit and experience Cuban cuisine, this dish should be at the top of your must-try dishes list.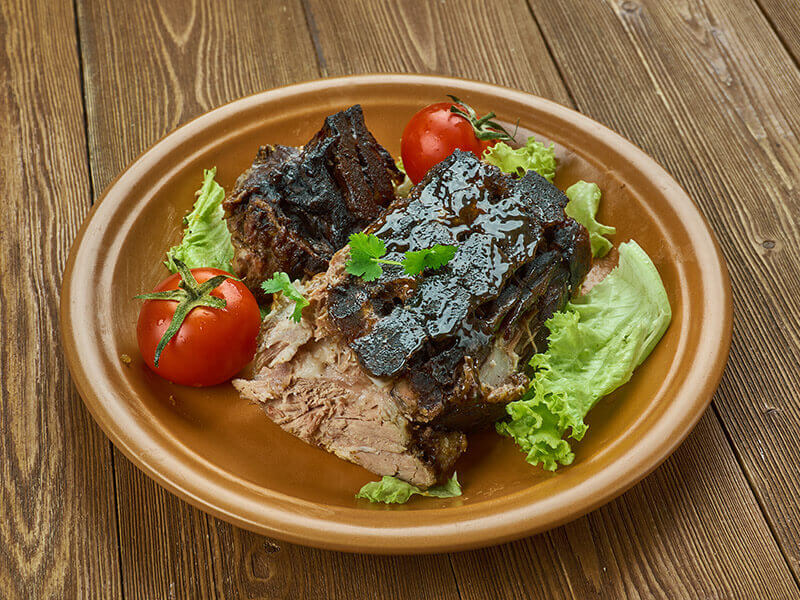 How about roast pork? To be honest, roast pork is genuinely more versatile than fried ones since it can be applied to several other dishes. Yet, it is not a recipe you can prepare in a snap.
The pork meat can be roasted in various ways, from rustic to restaurant-quality ways, but all will still offer you a pleasing taste experience. Cubans serve this quintessential delicacy more often on holidays since it takes a lot of effort to accomplish the plate at home.
Unlock the secret of making Lechon Asado in a rustic method here.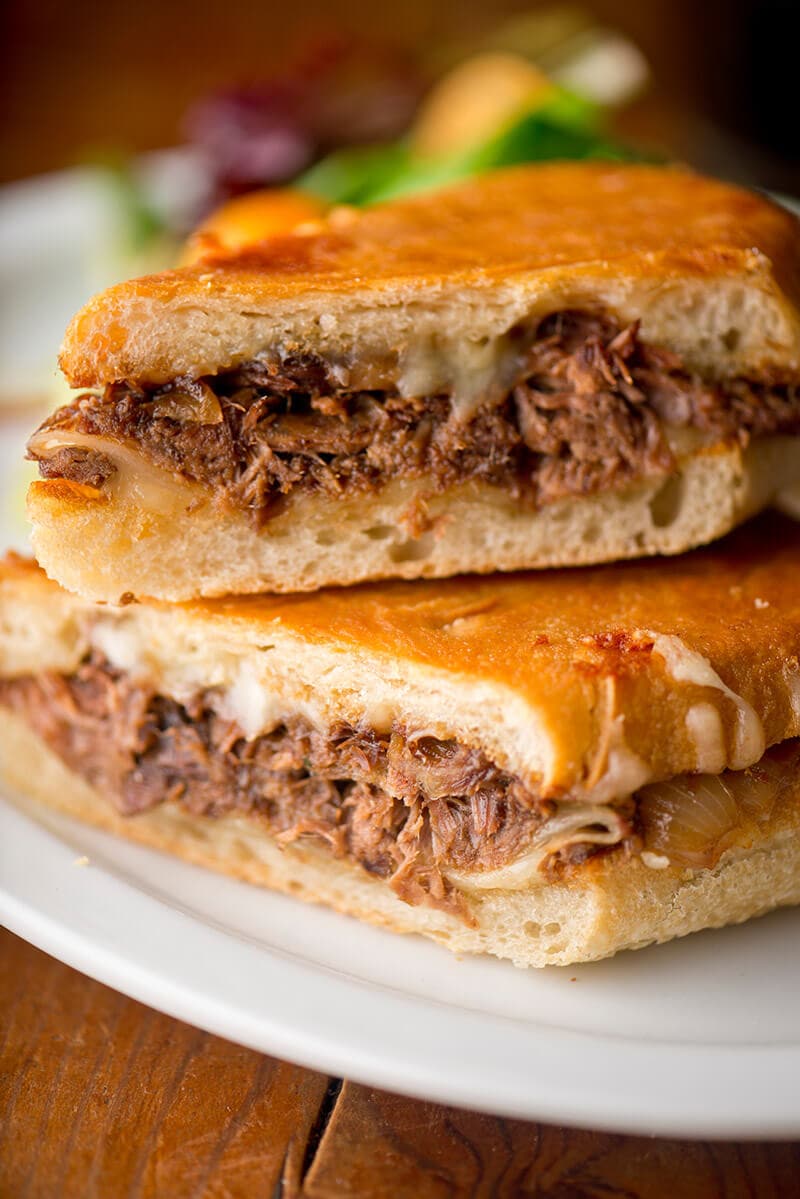 Right after the recommendation of the roasted pork dish, it will be perfect to mention its best combination. Don't be surprised if it is not with rice and beans but a sandwich. You can choose the rice option, yet the sandwich will surely be tastier in this case.
This treat is not only popular in this homeland but also favored in Miami so that you can easily find some Miami variants of pan con lechon if you are staying there.
In this pan con lechón, they will add some lettuce, pickles, and tomato slices alongside the finely shredded pork. The food is so fresh and delectable that you can find it in almost all Cuban food stands or cafeterias.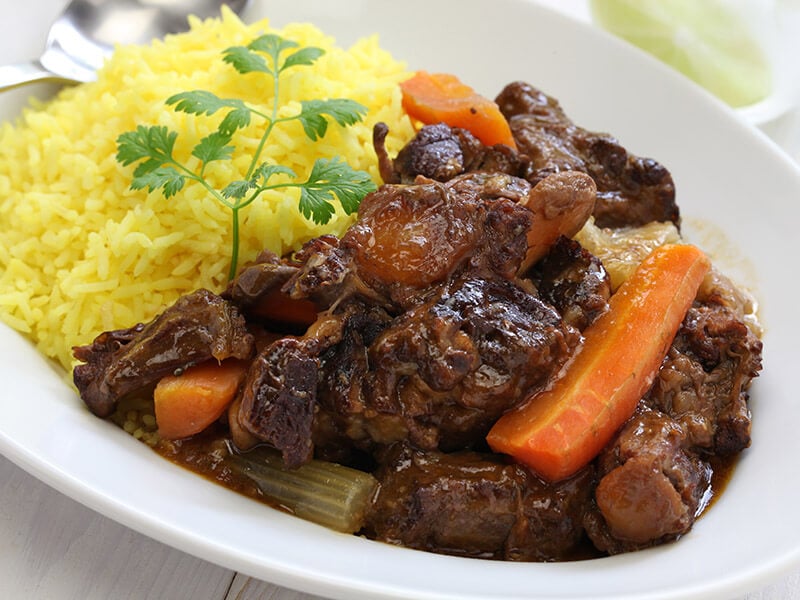 Since this food includes a flaming hot sauce with plenty of chili pepper, its Cuban name is "rabo encendido" (which means "flaming oxtail").
This cut of beef is renowned for its complicated and meticulously processing method, but the taste of this traditional Cuban dish will genuinely pay off.
Thanks to no less than 3 hours of stewing, the fall-off-the-bone meat will offer a gelatinous, rich taste broth that will definitely make you want to have the second bowl.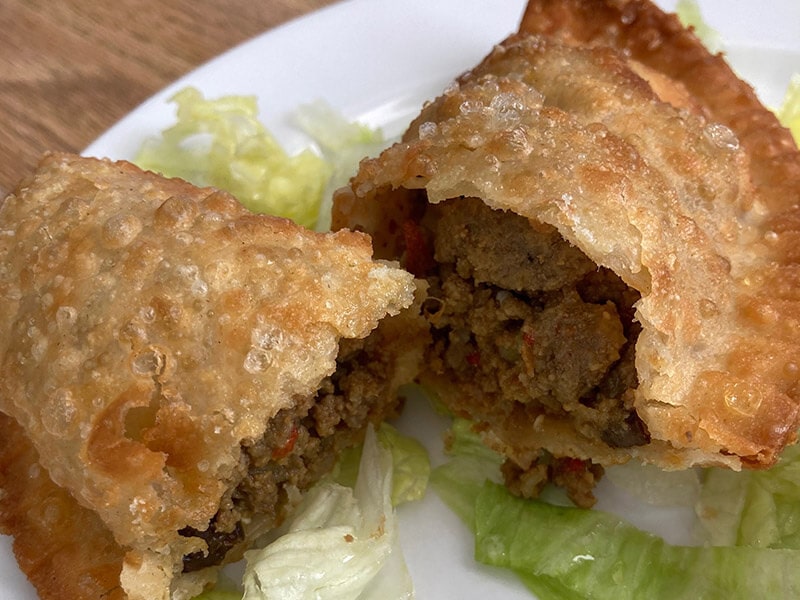 The origin of these empanadas is still unclear, yet, many people think they originated from a region in the Northwest of Spain. The word "empanadas," which means "wrapped in bread," is also Spanish.
Empanadas have two important main parts: the crust and interior fillings. These fried treats have 2 basic fillings: sweet and savory, but the Cuban variation is more popular with beef.
When you take a big bite, you will immediately feel the crispy crust deliciously crumble in your mouth, and the well-seasoned beef filling will rush on the tip of your tongue. It will be a fantastic taste experience that you will not be able to forget.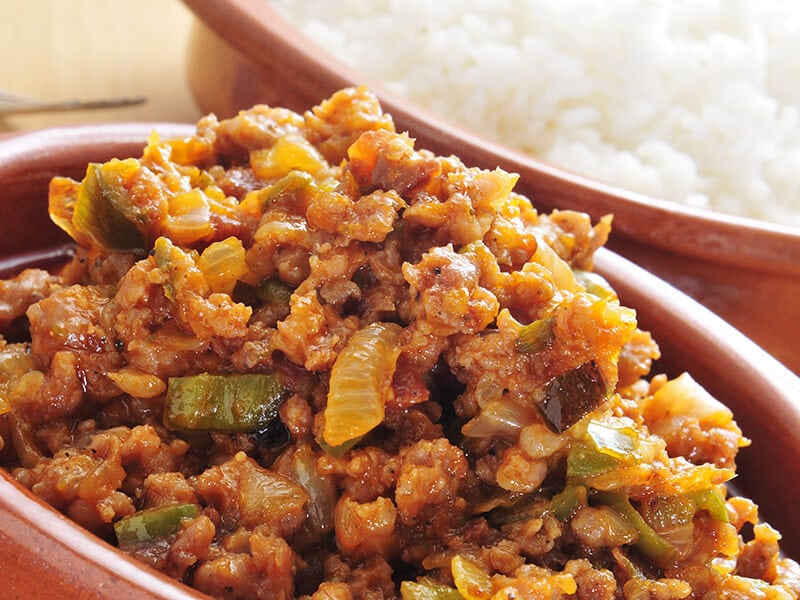 You can eat this nutritious food with almost any kind of rice: regular rice, cauliflower rice, or a delicious and healthy alternative for rice like quinoa.
To make this delicacy, Cubans will usually put on some tomato sauce as a base, some raisins, green olives, and obviously a lot of spices to lift the aromatic effects.
There might be some changes in the ingredients list, but ground meat always exists because it is the signature of this delicacy. If there is no ground meat, that dish is not picadillo.
Let me tip you off here; if you don't like beef (or cannot include beef in your diet), you can still opt for minced chicken or turkey. The scrumptiousness will still be preserved.
This easy-peasy guide to making Cuban picadillo is worth following.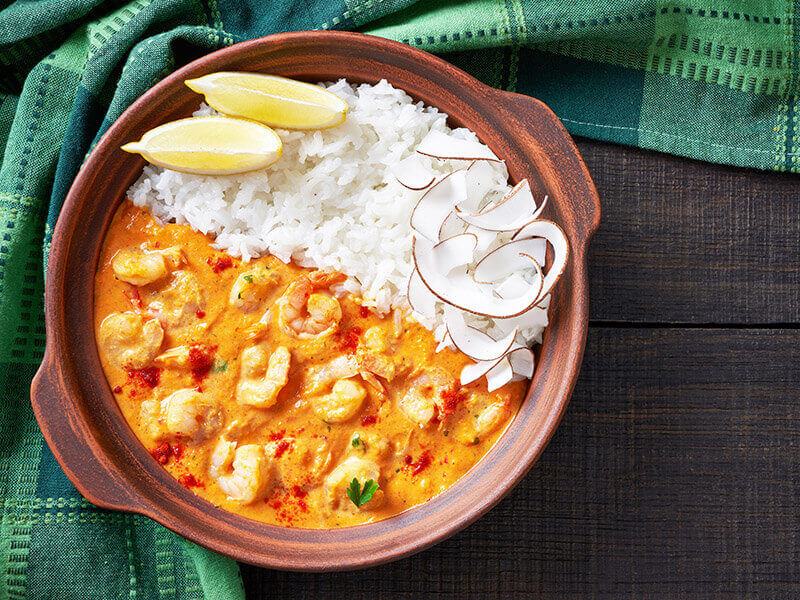 This mouthwatering delicacy is the specialty of Baracoa, a famous place for foodies around the world for their toothsome cuisine.
Shrimp dishes are prevalent in Cuban culinary culture, and they usually combine it with a signature red sauce made of tomatoes sauce and other components.
With various herbs and spices, this dish will give unforgettable memories thanks to its goodness.
Cuban Sweets Or Desserts You Will Definitely Crave For
Another notable feature of Cuban cuisine is that their sweet dishes are incredibly famous and delicious. There is no reason for me to pass up such delicious dishes, is there?
Cuba is the heaven of sweet potatoes; therefore, various dishes are made from this humble ingredient. Even the name of this dish, boniatillo, is derived from the Cuban term of sweet potatoes, "boniato".
Since the root veggie is sweet, why not make it a Cuban-style sweet treat? The processing method for this sweet is extremely straightforward since all they need to do is to mash your potatoes until they have a creamy, silky texture.
After that, some sugar and sweet condiments will be added to enhance the alluring sweetness at the end. Yummy!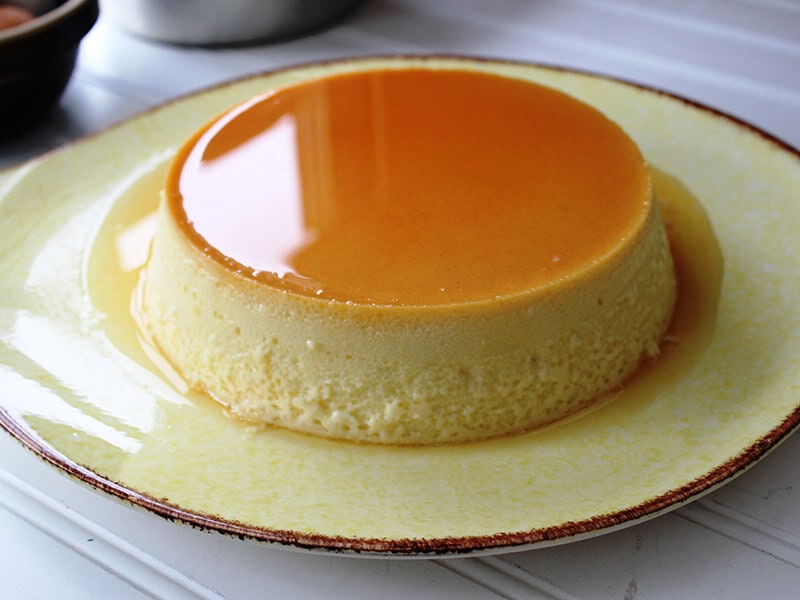 Just like the other variations of this Roman-originated dessert, Cuban flan also has the required milk, silky and creamy custard with the tempting dark amber caramel glaze on top. Yet, where is the highlight point?
It lies on the ingredient, and the creative move of Cuban is in the additional cinnamon. As you and I all know, nothing can go wrong when pairing cinnamon with sweet treats, and this genius move has boosted the allurement of this humble delicacy.
It is not a drink; it is actually a cone-shaped sweet with a milky yellow color. And I also have a myth to tell you about the shape of this dessert. They said that the food's shape is from the headgear of a Roman Capuchin monk, but the authenticity is not verified.
When eating the food, you have to soak the whole cone inside sweet syrup for about half an hour so that it softens and can melt in your tip tongue. Believe me, this treat is addictive, and you will not be able to stop munching it.
This is the right way to make this distinctive Cuban cappuccino cake.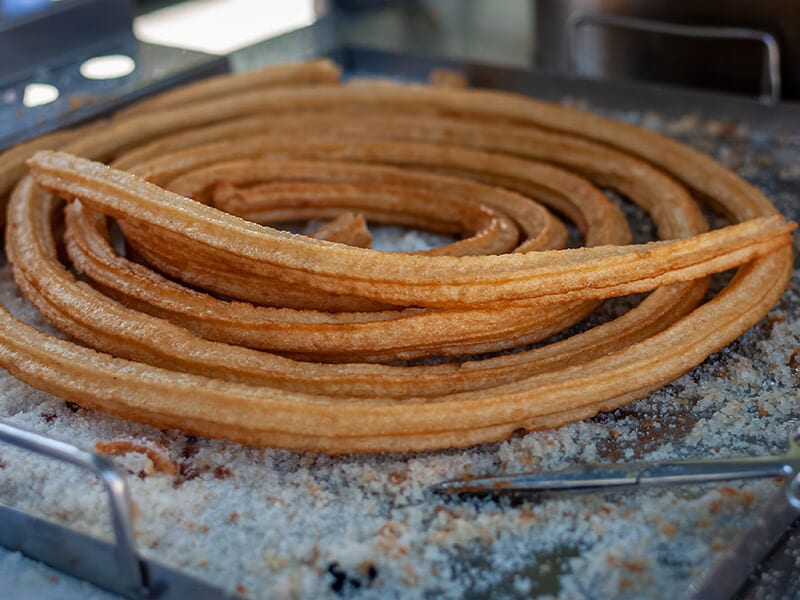 Strongly influenced by Spain's culinary culture and wearing the characteristics of a Latin American country, of course, Cubans are also highly fond of Churros.
In Cuba, this cake is an exceptionally famous street food. The treat has a crispy crust coated with fragrant cinnamon powder, while the inside is fluffy and not greasy or oily.
Dip it into chocolate sauce to fully appreciate the miraculous harmonization.
Cuba is also a country famous for its cocoa production, so there's no reason for me to miss out on perfect cocoa sweetness. The term "Cuba lunch" has been used since the time before World War I to describe a square/rectangular chocolate ration for the soldiers.
But the variations of Cuba lunch you see nowadays is from Paulin Chambers company, they reapplied the ideas of the old ones and mixed the treat with Spanish peanuts.
And when it comes to cocoa-based treats in Cuba, you will think of their Cuban lunch square, which is made of chocolates and nuts. The sweetness from well-flavored chocolate and crunchiness from mixed grains will surely entice a sweet tooth.
Best taste test on Cuban lunch you might be asking for.
Tasty Cuban Drinks To Experience Once In Life
Cuban drinks are also really remarkable, and if you have the opportunity to visit this country, you should look for at least one of them.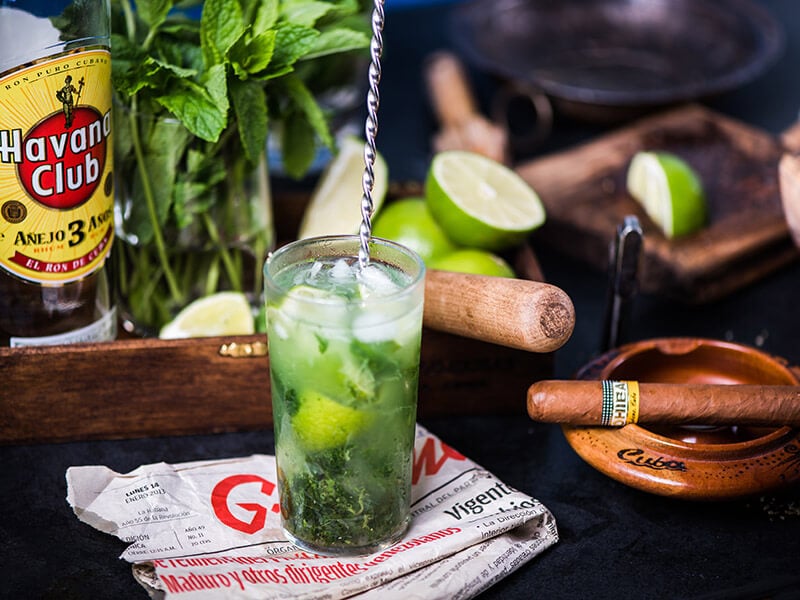 Appearing in the 17th century, the origin of this drink was because the price of a bottle of rum was expensive. Therefore, not many people were able to enjoy their favorite wine.
Because of that, they thought of making a drink that has the taste of rum but is much cheaper.
After a long time, it has become a traditional drink of Cuban people. A perfect glass of Mojito is the ideal combination of fresh lemon, the sweetness of sugar, the slight aroma of mint, and the robust scent of Cuban's signature rum. Just one sip will make you swoon.
Whenever you need exciting ideas for refreshing summer side dishes, you can add a fun twist to this drink my whipping up mojito fruit salad. It's a simple dish with all the delightful flavors of a typical mojito, I'm sure you'll love it.
You can find the best mojito in the world in Havana with this suggestion.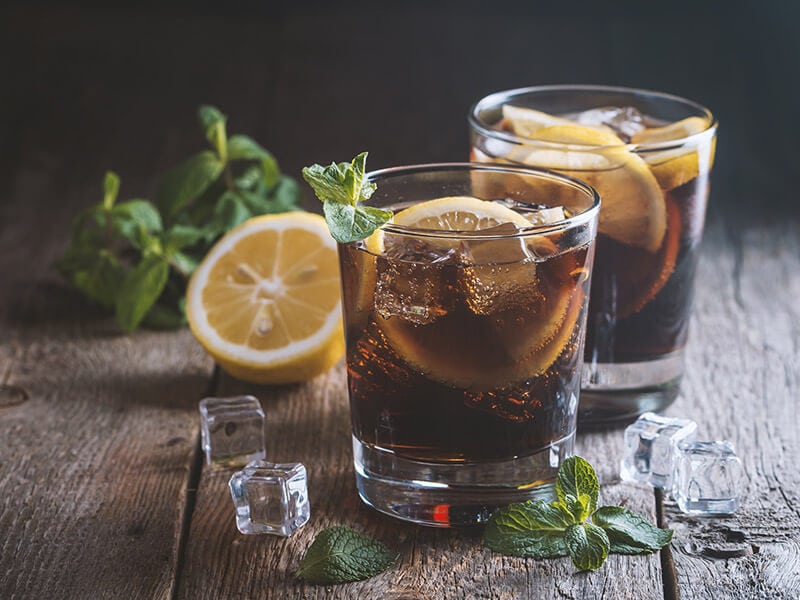 Not mojito, but this Free Cuba is a Cuban national cocktail, and they will enjoy this drink to celebrate their independence day.
The recipe for this exquisite drink is rum, coke, and some lime juice to provide the heavenly citrusy that can balance the taste. With the ABV (alcohol by volume) that is only 4.8%, you might want to try it a bit more.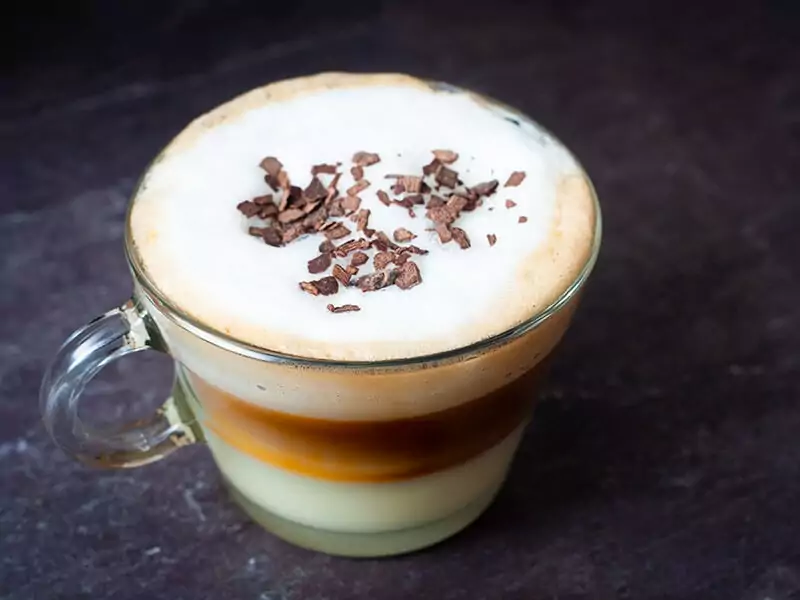 When Italian coffee machines were imported to Cuba, this coffee appeared. To accentuate the robust sugarcane aroma, a cup of Cafe Cubano is frequently paired with Demerara (raw cane sugar).
As illustrated, Cubans can take their coffee with just sugar or with a top of creamy milk foam. Some people will even dip their bread into the coffee, which is not weird. Maybe I will try once to experience it.
On the other hand, Cafe Cubano is a strong cafe style with a robust taste. Cubans often light a cigar while sipping a cup of cafe Cubano and has become an indispensable cultural beauty of this beautiful country.
I Wish You Have A Good Time!
Life is not too long, so enjoy every moment by enjoying delicious and enjoyable food together. The Cuban dishes I present to you today may seem relatively simple but are definitely worth trying once in your life.
And have you thought of something you want to try first? Or have you ever tried the dishes I introduced above? Please leave a comment to share your thoughts with me. Your contribution will be my great motivation in the future.