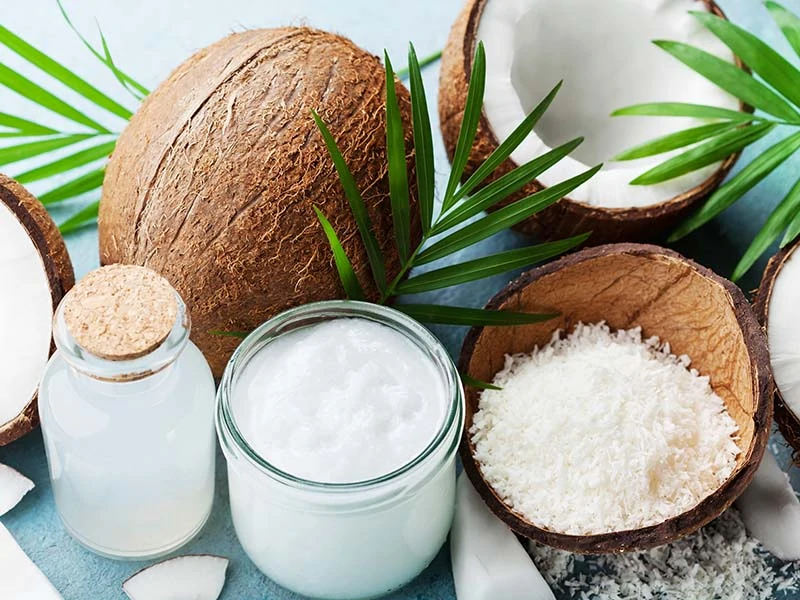 Sometimes you may confuse coconut milk vs. coconut water. That is easy to understand since they are both the products from the coconut fruit belonging to the coconut palm or Cocos nucifera plant as science name.
However, the fact is they are very different from nature, appearance, flavor, nutrition content, to culinary uses. What makes them so distinctive from each other? Let me help you discover the exciting aspects of coconut milk and water now!
Coconut Milk vs. Coconut Water: Find Out Their Differences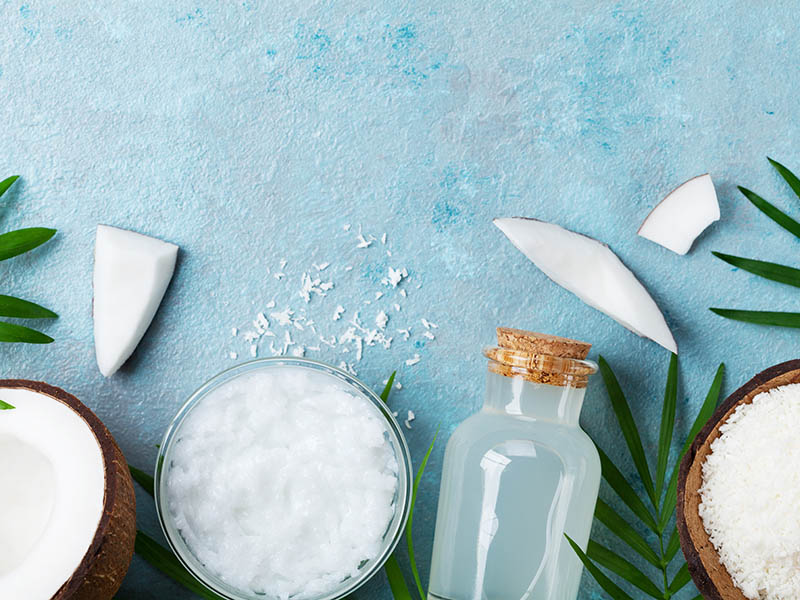 Take a quick look at the main differences to distinguish coconut milk and coconut water in the comparison table below:
| Comparison Factors | Coconut Water | Coconut Milk |
| --- | --- | --- |
| Definition | A natural product of coconut | Processed-product of coconut |
| Production | Produced naturally inside the coconut fruit | Made by processing the flesh of dried coconut through many steps |
| Type | Pure and canned | Refrigerated, full fat, lite and powder |
| Appearance | Colorless, transparent, a little opaque | Opalescent milky white |
| Taste | Mild, subtly sweet, nutty, floral, salty, a bit sour | Robust sweet, strong nutty, rich floral |
| Texture | Dilute same as plain water | Thick, consistent, viscous |
| Culinary Uses | Consumed directly as a beverage, add natural sweetness to recipes | Dairy-free milk substitute, add natural fatty flavor, thicken cooking recipes |
| Nutritional Content | Low calories, carb and fat, most water and kali | Less water, mostly fat content with very high calories and carb level |
Definition of Coconut Milk & Coconut Water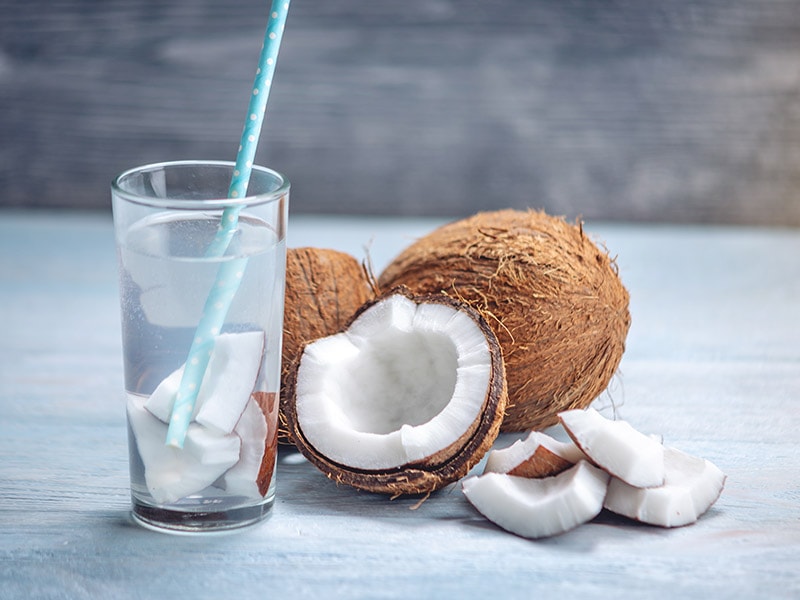 Coconut water is the transparent liquid that occurs naturally inside the coconut fruit. Without any processing, you can drink this water directly. Coconut water will turn into a solid form, which is coconut flesh, as the fruits become more mature.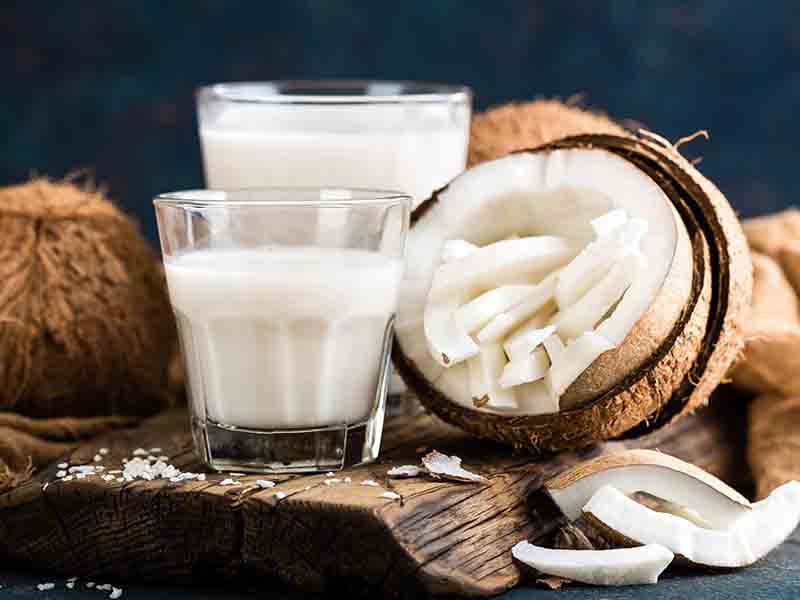 Coconut milk does not immediately appear inside the coconut water. It is a product made mainly from the meat of desiccated coconut by going through many processes to get rich milk. This can be drunk directly as a beverage or used in cooking recipes, depending on the content.
How Are They Created?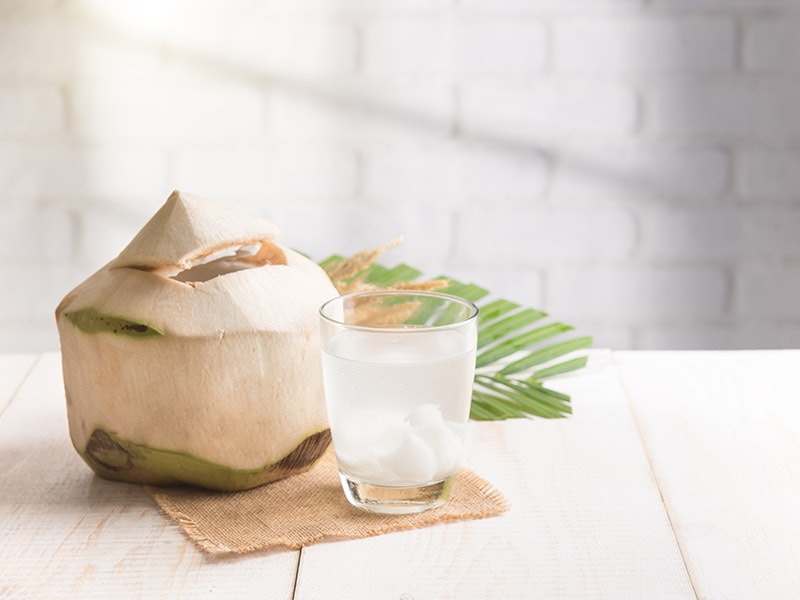 Coconut water is produced naturally from any fresh coconut species. It is part of the water absorbed by the palm tree roots. This water is carried throughout all aspects of the tree for nourishment. At the moment, the coconut fruit also receives some of its moisture.
The water inside the coconut is naturally called the liquid endosperm. As the coconut gets older, these endosperms will convert to a solid form, usually known as coconut meat (1). However, you can still find water in the old coconut since these endosperms will not convert to liquid form.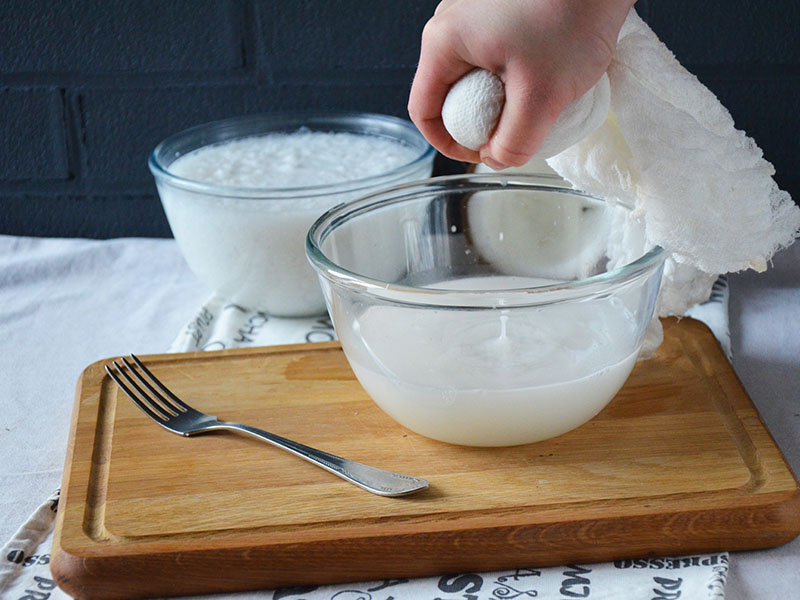 On the other hand, coconut milk is produced into a finished product through many processes. Basically, you take the white flesh of the brown coconut and cut it up into tiny pieces with food processors. It is then soaked in hot water to absorb moisture.
Gradually, the coconut cream will rise to the surface, and then you skim it off. The remaining liquid will be strained to remove any debris. In the end, a smooth, milky liquid is obtained, which is coconut milk.
Coconut milk can be thinned or thickened by adjusting the amount of water, stabilizers, or additives. This reduces the very high-fat content in virgin coconut milk, forming light coconut milk.
It is necessary to distinguish coconut milk from coconut cream. Coconut cream is the surface cream skimmed during the coconut milk-making process. It has a texture like thick whipped cream and cannot be consumed directly, but instead is used to create fat in dishes.
Discover the interesting making process of canned coconut milk!
Regular Types of Coconut Milk and Water
Let me help you learn about the different types of coconut water and coconut milk to distinguish them better:
Types of Coconut Water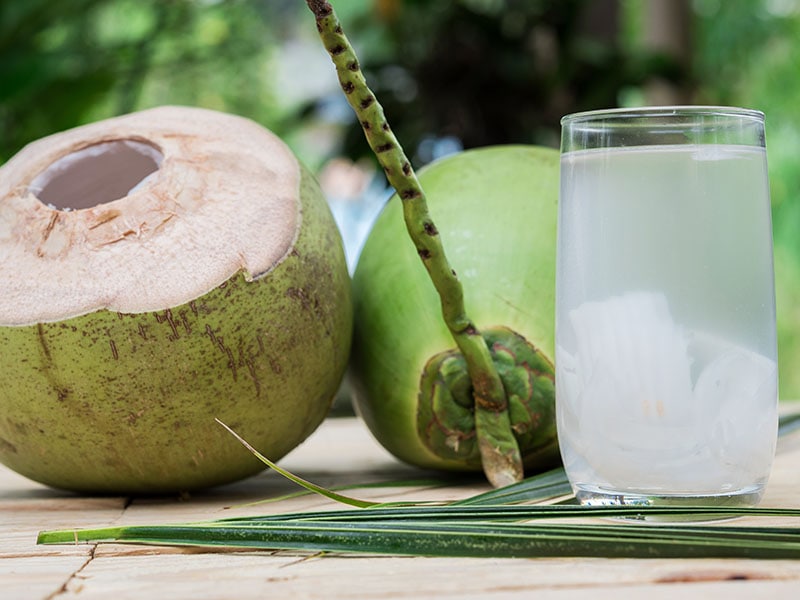 Coconut water has many types. The flavor of coconut water and its characteristics will depend on the coconut variety. In the market, you can find coconut water in the following forms:
Pure Coconut Water
This is the most recommended coconut water as it is freshest and purest. It is a sterile liquid taken directly from the coconut, completely safe, and preserves all the nutrients in it. Once removed from the fruit, coconut water should be consumed immediately.
Canned Coconut Water
Manufacturers often pasteurize coconut water to kill bacteria and prolong shelf life for canned coconut water. This coconut water may be fortified with ascorbic acid to prevent it from turning pink due to its natural reaction to light and oxygen.
Pressed Coconut Water
The description of pressed coconut water is quite a bit different from the regular version since it contains both the coconut and liquid and other parts of the fruit. As such, you'll come across tiny pieces of coconut flesh when enjoying this refreshing drink.
Types of Coconut Milk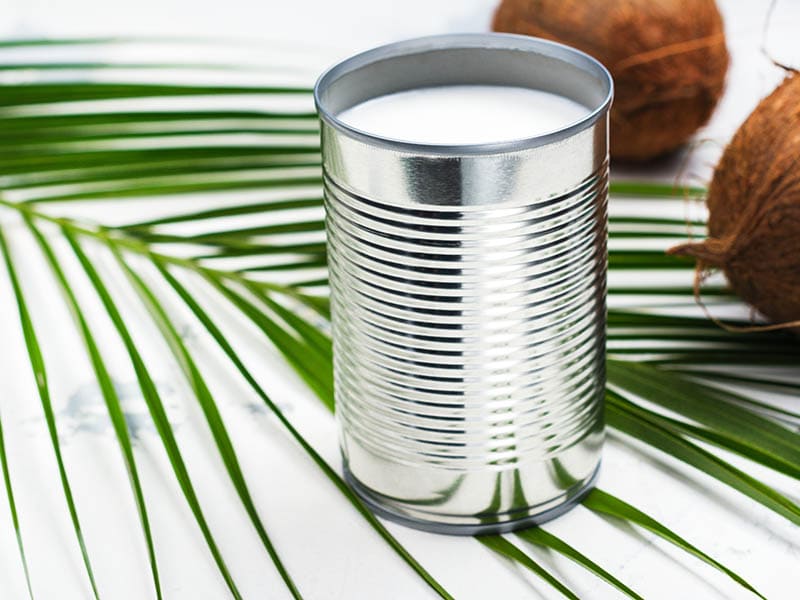 Coconut milk is more diverse, with many processing methods and many substances added. Usually, coconut milk has the following types:
Refrigerated Coconut Milk
Coconut milk in refracted form is the only type that you can drink directly as coconut water. It can be sold in small cartons as a beverage. The manufacturer can add some sweeteners or emulsifiers. If you have a problem with dairy products, coconut milk is a great substitute.
Full Fat Coconut Milk
This coconut milk is usually sold in cans and is not a beverage. Its intended use is for cooking, to add fatness to the dish. Manufacturers can add emulsifiers to balance and keep coconut milk stable.
Lite Coconut Milk
You can find this type of coconut milk in the can. Lite coconut milk is diluted full-fat coconut milk to get less fat content (about 60% decreasing). Besides, this is not suitable to be used as a beverage. It is rather added to smoothies, soups, or other baked goods.
Powder Coconut Milk
With this type of coconut milk, you can adjust the consistency by adding more or less water. The powder is made from dry coconut flesh. The manufacturer may add some milk and other preservatives to balance the ingredients and create a flavorful taste.
Appearances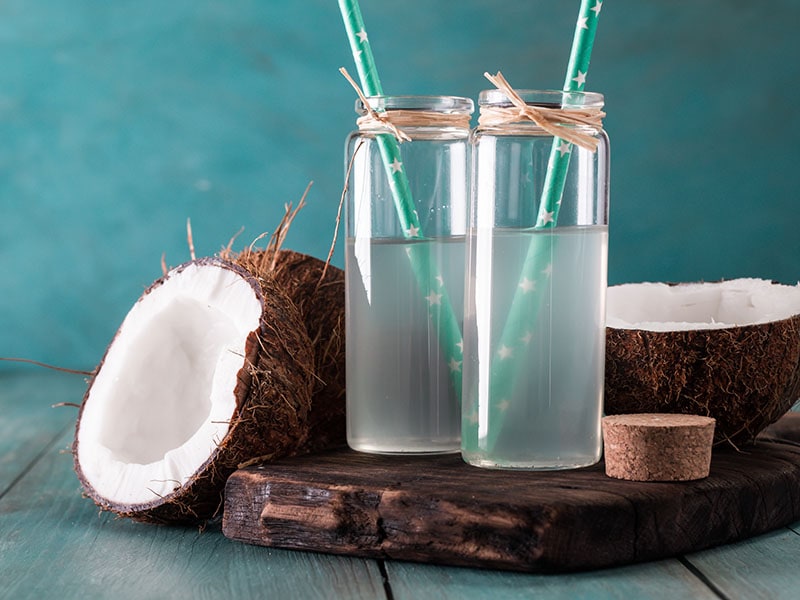 You can easily tell which is coconut water and coconut milk by looking at their appearances. Coconut water is colorless, transparent like plain water. It can be a little opaque due to the coconut flesh debris mixed in the water.
Sometimes, coconut water may turn pink due to many reasons. This is a natural process and doesn't mean your drink has gone bad.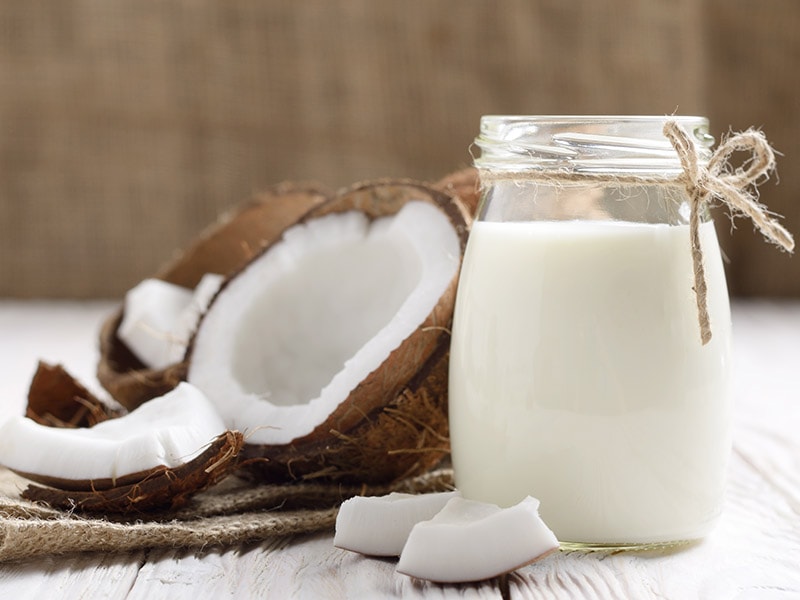 Meanwhile, coconut milk has a pearly white color, a milky appearance like regular milk, without any clarity. The reason is coconut milk is made mainly of coconut flesh, which has a signature whitish color.
Flavor and Aroma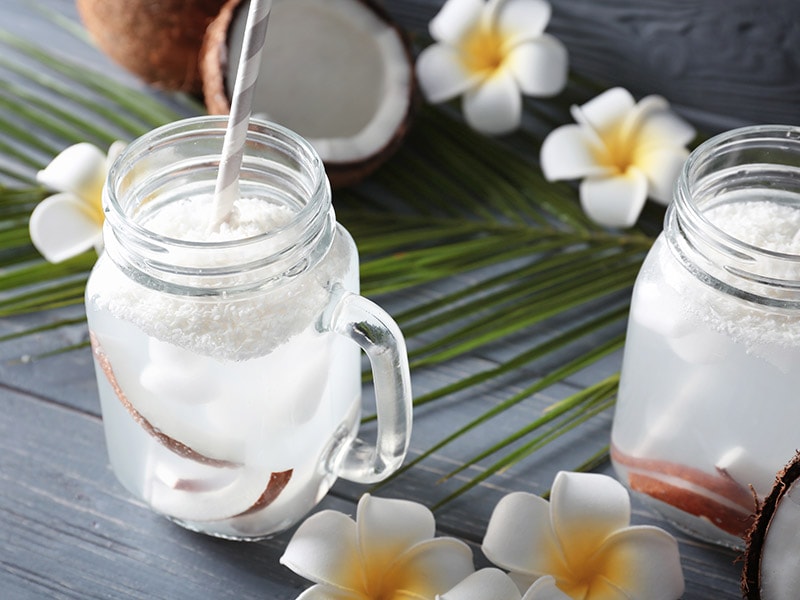 Coconut water tastes nothing like coconut milk or coconut flesh. You can consider its taste much milder. Coconut water is featured with a subtle sweetness and a bit salty, combined with some nutty and floral aroma. It can be a bit sour at a younger age.
The taste of coconut water can vary depending on environmental factors. Although coconut water has a light flavor, it does not lack flavor at all! You can find it the most pleasant, refreshing, and hydrating despite the sugar-free content.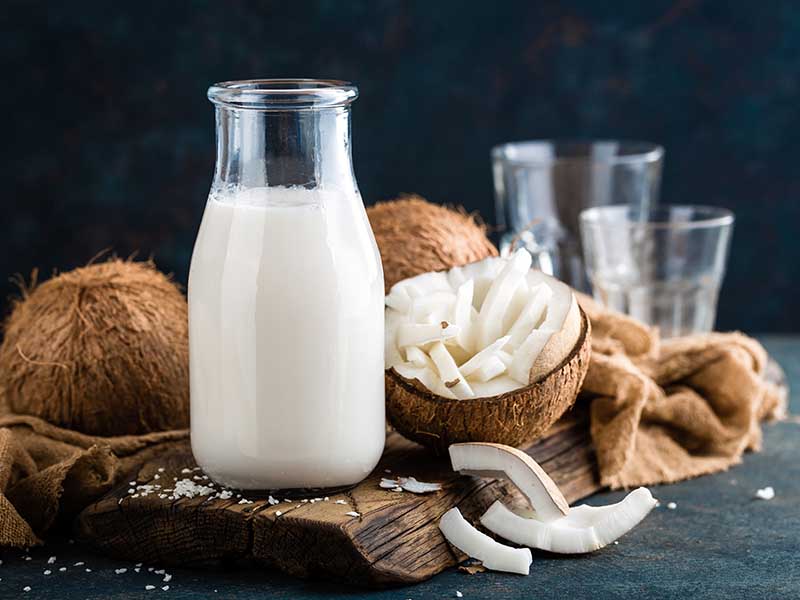 On the other hand, coconut milk has a more noticeable coconut flavor than coconut water. Typical coconut milk has an intense fatty and nutty taste with robust sweet notes. The sweetness level in some types of coconut milk (as a beverage type) can be reduced to get a lighter taste.
This special milk is distinct from other regular milk by the strong floral scent and the overall rich flavor. In spite of the fact that coconut water is sugared, you can still find it pleasant and refreshing with the natural taste.
Texture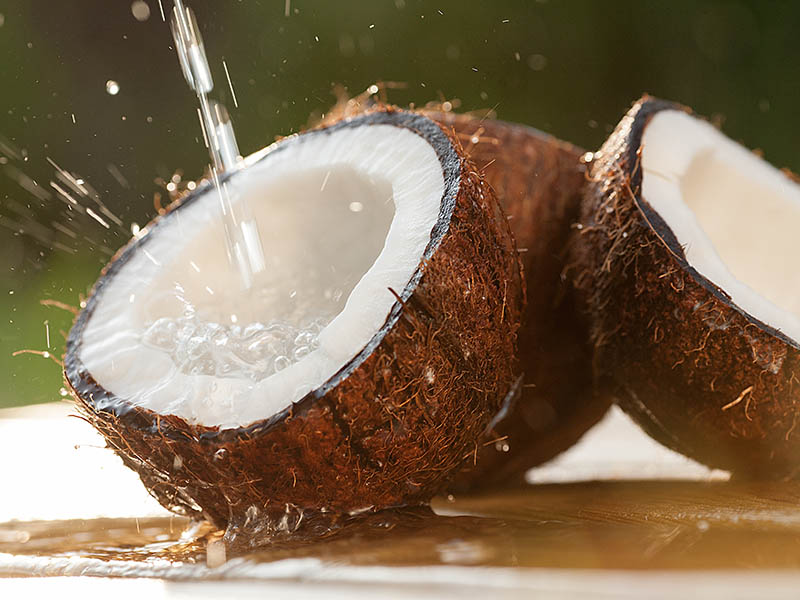 To talk about the texture, coconut milk and coconut water are exceptionally different. Coconut water has the same dilute consistency as plain water, without any thickness.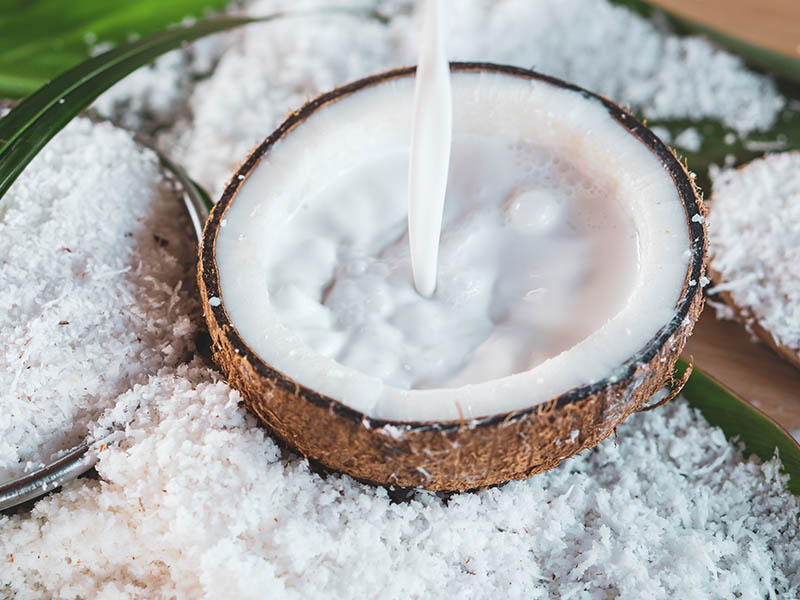 Meanwhile, coconut milk is much more consistent with the thick, viscous texture. Coconut milk can be denser than regular milk, depending on the water content.
Nutrition Facts: Coconut Water vs. Coconut Milk Comparison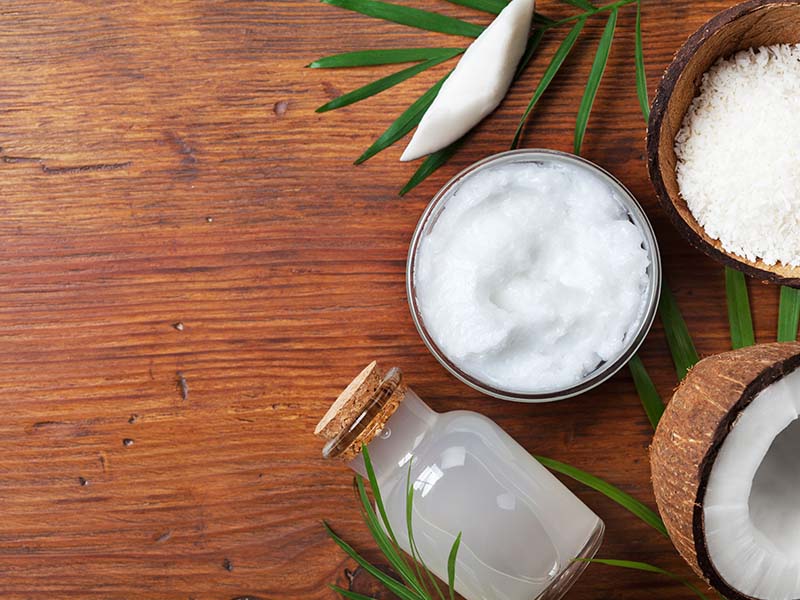 Take a glance at the table below to compare the content of two coconut products and decide which one is healthier:
| Nutrition Information per 100g | Coconut milk (2) | Coconut water (3) |
| --- | --- | --- |
| Calories | 230 Kcal | 19 Kcal |
| Carbohydrates | 5.54 g | 3.71 g |
| Fat | 23.8 g | 0.2 g |
| Protein | 2.29 g | 0.72 g |
| Water | 67.6 g | 95 g |
| Calcium | 16 mg | 24 mg |
| Iron | 1.64 mg | 0.29 mg |
| Magnesium | 37 mg | 25 mg |
| Phosphorus | 100 mg | 3 mg |
| Potassium | 263 mg | 250 mg |
| Sodium | 15 mg | 105 mg |
| Zinc | 0.67 mg | 3 mg |
| Vitamin B1 (Thiamine) | 0.026 mg | 0.03 mg |
| Vitamin B3 (Niacin) | 0.76 mg | 0.08 mg |
| Vitamin B6 | 0.033 mg | 0.032 mg |
| Vitamin C | 2.8 mg | 2.4 mg |
Coconut Milk Contains More Calories Than Coconut Water
Just a glance, you can see that coconut milk contains a lot more calories than coconut water. Most of the calories in coconut water are from protein, while the calories in coconut milk come from fat.
Coconut Milk Contains More Fat Than Coconut Water
The second noticeable thing here is that coconut milk contains many times more fat than coconut water. Coconut water rarely contains fat, while most ingredients in coconut milk are fat (including saturated fat). The less water in the formula, the higher the fat content.
Coconut Milk Contains More Protein Than Coconut Water
One notable difference here is the amount of protein. Coconut milk contains many times higher protein than coconut water. That's why it's a beverage alternative to cow's milk for protein.
Coconut Milk Contains More Carbohydrates Than Coconut Water
As well as fat, the amount of carbohydrates in coconut milk is also higher than in coconut water. That's why it has a more appealing sweet taste. But absolutely do not use coconut milk during weight loss or have a history of heart disease or high cholesterol.
However, some brands now have unsweetened, low-fat coconut milk options, which are great options to drink or use in recipes.
The Amount Of Vitamins And Minerals Is Similar
Just like coconut water, coconut milk contains vitamins of groups B and C, E, along with a variety of minerals such as iron, sodium, selenium, calcium, phosphorus, magnesium, and especially potassium – a great natural electrolyte supplement after exhausting physical activities.
However, you should not confuse the health benefits of coconut milk with coconut water. All of these nutrients can be difficult to balance out due to their high calorie and saturated fat content.
Coconut Water and Coconut Milk: Pros and Cons
Any product has its own pros and cons, coconut water and coconut milk are no exception. Let's see what it is to make a smart choice:
Pros
Discover what benefits can coconut milk and water brings you:
Coconut water is more suitable for rehydrating than coconut milk. You can see that clearly when looking at the water content of coconut water vs. coconut milk – 95g vs. 67.6g.
Therefore, coconut water will be a great choice when you want to replace plain water with something more delicious. Of course, coconut water is also great after a hard workout.
Some recipes may require a little fat. In that case, coconut milk would be a better healthy fat choice for you. It also helps reduce bad cholesterol.
Coconut milk contains medium-chain triglycerides (MCTs) that help improve energy levels in the body and especially do not cause weight gain. That is, of course, in case you consume a reasonable amount.
Both coconut water and coconut milk are popular ingredients in Southeast Asian and Indian recipes. While coconut water provides natural frugal sweetness, coconut milk adds fat and consistency to dishes and smoothies.
Cons
There are some cons you must know to consider before consuming coconut products:
May Affect The Digestive System
FODMAP content in coconut-related products, in general, is still controversial. It is best to consume slowly to see if your digestive system can accommodate and tolerate both of these products. If necessary, consult your doctor.
Not for People with Excess Potassium
The potassium content in both coconut water and coconut milk is very high. If you have excess potassium in your blood, consuming too many coconut products becomes a concern, especially for people with kidney problems.
Shelf Life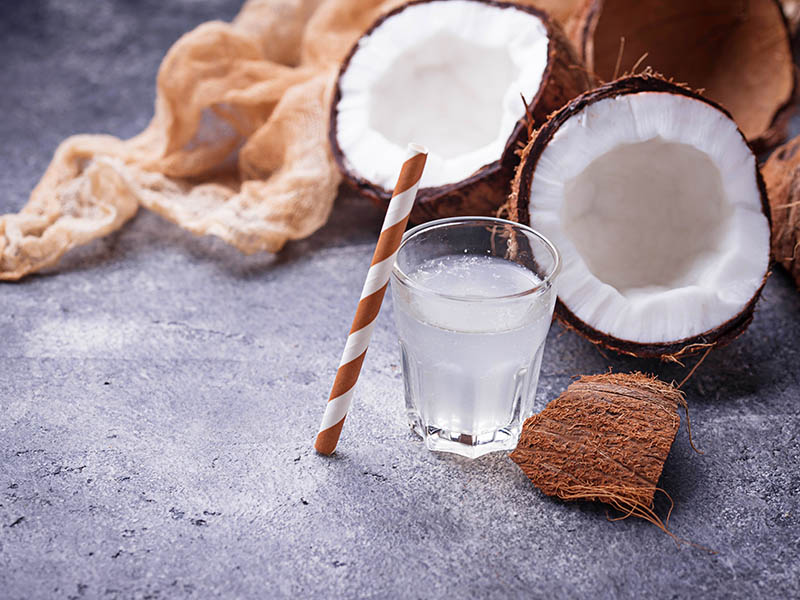 The shelf life of coconut milk and water depends on many factors related to the manufacturing process and preservation method. Let's see their overall lifespans:
| Shelf Life (Canned) | At Room Temperature | In The Fridge |
| --- | --- | --- |
| Coconut Water (Unopened) | 6 months after best before date | 9 - 12 months |
| Coconut Water (Opened) | Not Suitable | 4-6 weeks |
| Coconut Milk (Unopened) | 2 - 3 years | 3 - 4 weeks after best before date |
| Coconut Milk (Opened) | More than 2 hours | 7 - 10 days |
Because coconut milk products are often processed and sold in cartons, they have a much longer shelf life than fresh coconut water. To be fair here, I'm just comparing the two canned types with certain preservatives.
When unopened, coconut water can last more than 6 months after the best before the date stated on the package, as it has not been exposed to any air. For unopened coconut milk, the shelf life is usually up to 2 or 3 years. When stored in the refrigerator, this time is even longer.
Neither would be suitable for storage at room temperature once opened. You need to refrigerate them immediately so they don't go bad.
Usually, you will keep coconut water for 4 to 6 weeks in the fridge at low-temperature thanks to the preservative inside it. This time will be shortened to more than a week for coconut milk.
Culinary Uses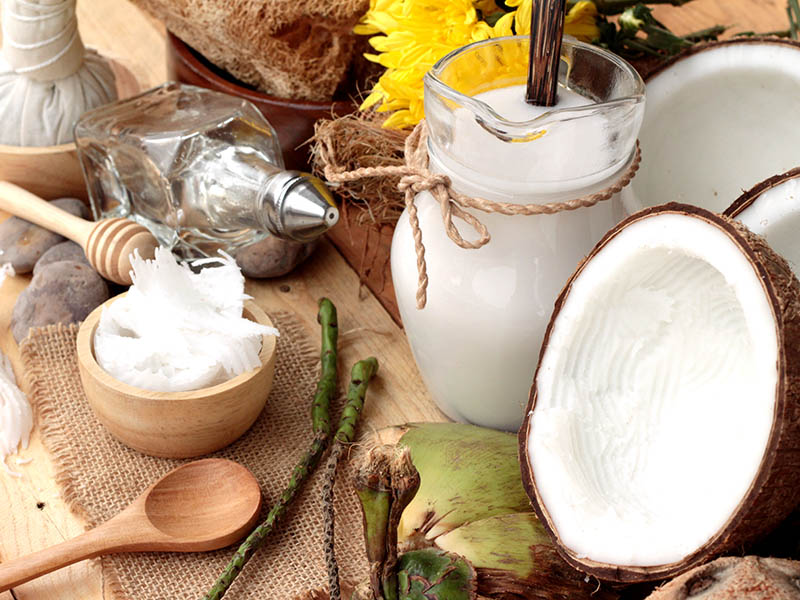 Coconut water is often drunk directly as a beverage from the young coconut. You can also buy pre-processed coconut water in cartons at the store. However, I recommend consuming water straight from the coconut to avoid preservatives or added sugar.
This is a great natural electrolyte beverage to hydrate you. For this reason, many people like to compare coconut water with Pedialyte – a supplement drink from Abbott. However, apart from the hydrating effects on your body, the two beverages are different in many ways.
With its low-calorie content, coconut water can be used in the weight loss process. Furthermore, you can add coconut water to many recipes to increase its natural sweetness.
Coconut milk is often used as an alternative to animal milk because it is dairy-free and gluten-free. Coconut milk with a high water content can be used directly as a beverage.
In addition, high-fat coconut milk also has diverse uses in cooking to add a rich and fatty taste to the dishes. It is especially loved in Southeast Asian recipes and particularly Thailand, such as curries or soups.
Let's find out coconut milk usages and tasty recipes here!
Some Fascinating Recipes Contain Coconut Milk And Water
There are some beautiful recipes you should absolutely try with your coconut milk or water! Below are some of the best ones:
Make your pancakes a hundred times richer and fatter with a bit of coconut milk! A safe dairy-free, gluten-free pancake formula suitable for everyone is here for you to try.
You will definitely love this simple fluffy coconut milk pancake recipe!
Chicken meat and coconut milk are a combination that cannot be more reasonable. The richness and aroma of coconut milk permeate every fiber of the chicken meat, creating a wonderful Asian dish!
Lemon and coconut water are precisely the perfect match. Their flavors are made to go hand in hand. Try creating your own freshest and healthiest beverage with just a little lemon and coconut water!
Make your favorite smoothie healthier with some fresh coconut water! Not only adding sweetness and freshness, but coconut water also makes your smoothie much better without changing the prominent flavor.
Try this coconut water smoothie recipe to catch up with your diet!
Can You Use Coconut Milk And Coconut Water Interchangeably?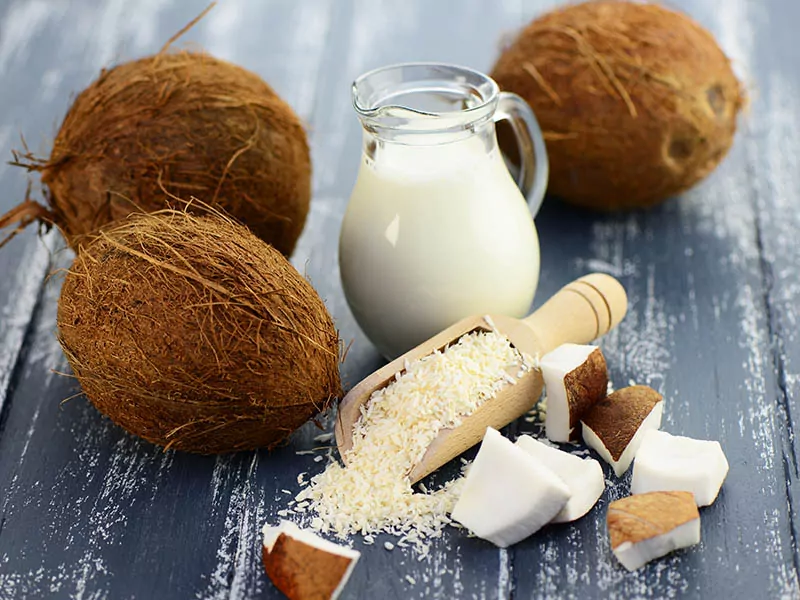 Maybe with all of the above, you already know the answer. Definitely not! I know both are coconut products, but they are more different than anything. They were not created to serve the same purpose, so replacing them with each other would have unimaginable consequences.
The simple reason that you can see right away is that coconut milk is sweeter, fatter, and denser than coconut water many times. Therefore, you cannot neck a glass of thick coconut milk, just as you cannot use coconut water to thicken or fatten your dish.
FAQs
Discover some more interesting facts about coconut water and coconut milk right below:
Now You Know How To Distinguish Coconut Milk vs. Coconut Water!
You see, the same coconut, but coconut milk and coconut water have entirely different properties. Once you have differentiated them, you can use them rationally and intelligently for your purposes.
I'm sure this article has brought you some helpful information. Don't forget to like, share this article, and hit the follow site button to receive a lot more great knowledge!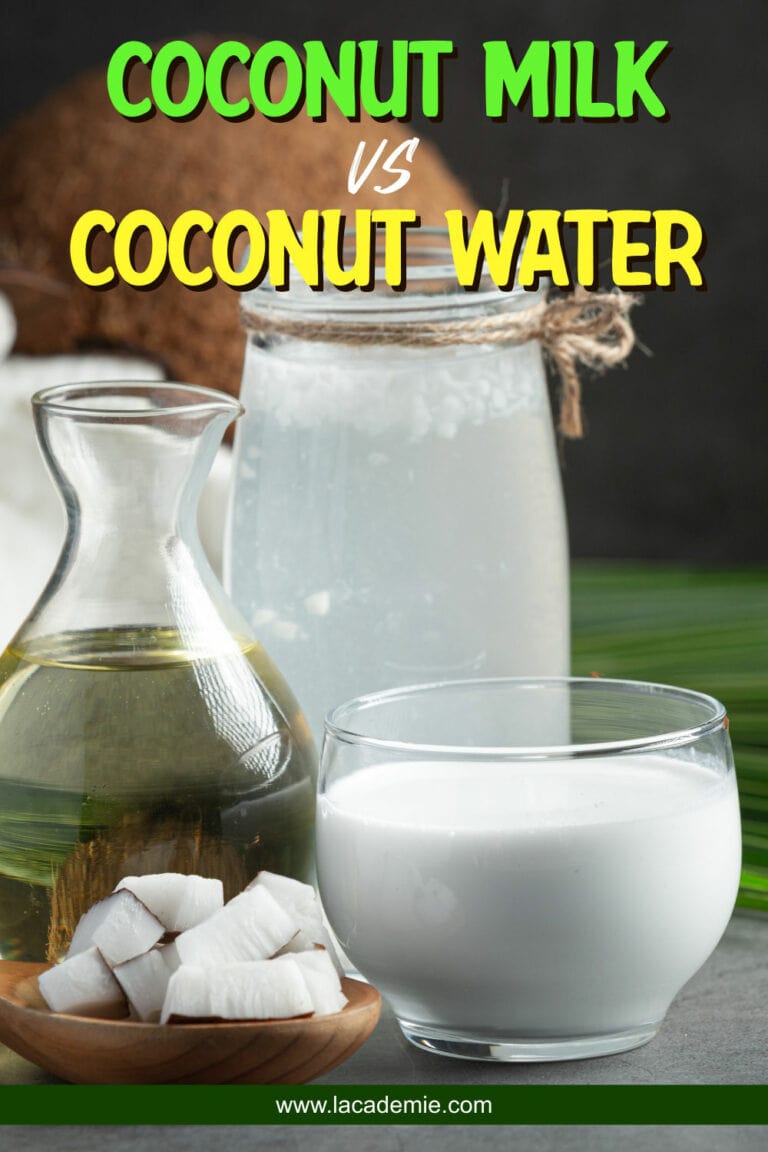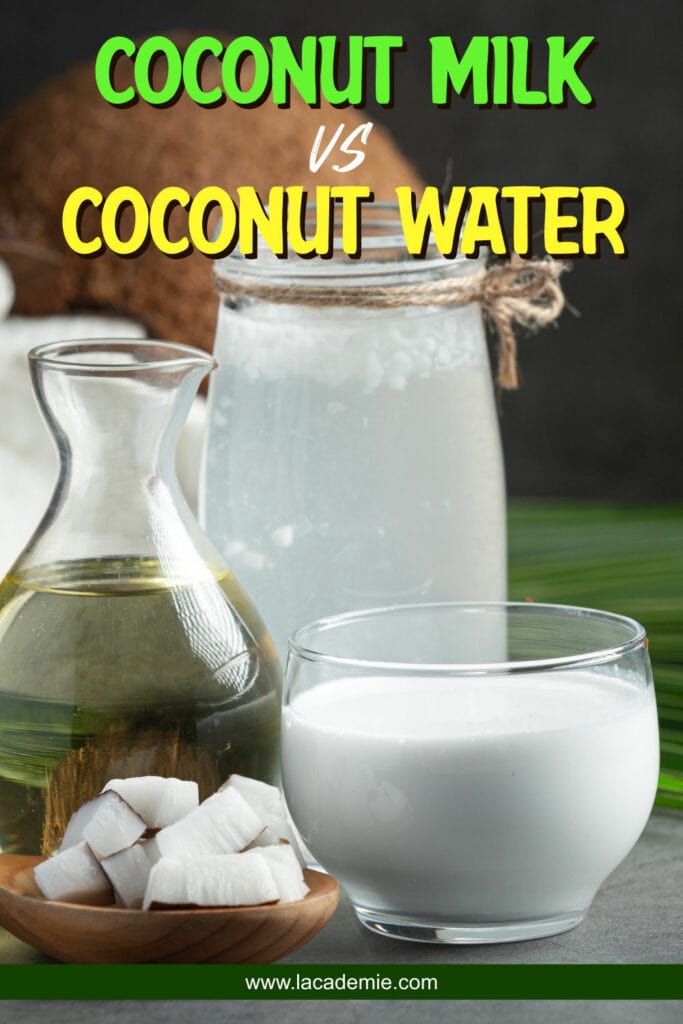 References
Yong, J. W. H., Ge, L., Ng, Y. F., & Tan, S. N., 2009, December 9.
2022. [online] Available at: <https://fdc.nal.usda.gov/fdc-app.html#/food-details/170172/nutrients>
2022. [online] Available at: <https://fdc.nal.usda.gov/fdc-app.html#/food-details/170174/nutrients>.