Learning the instructions for these best Chambord cocktails is a convenient and intelligent way to serve fantastic drinks for your guests at parties. I am honored to help make the process of preparing the drinks menu for your gatherings easier.
Everyone loves the rich flavor and signature berry touch of Chambord in cocktail recipes. But you need to combine it with other reasonable ingredients to promote its full value. Check out these great recipes right now!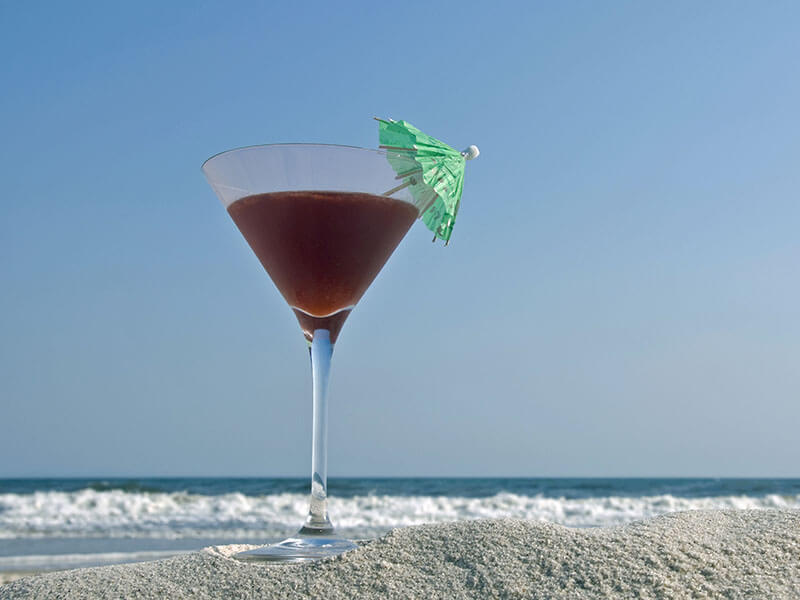 Some Crucial Things You Need To Know About Chambord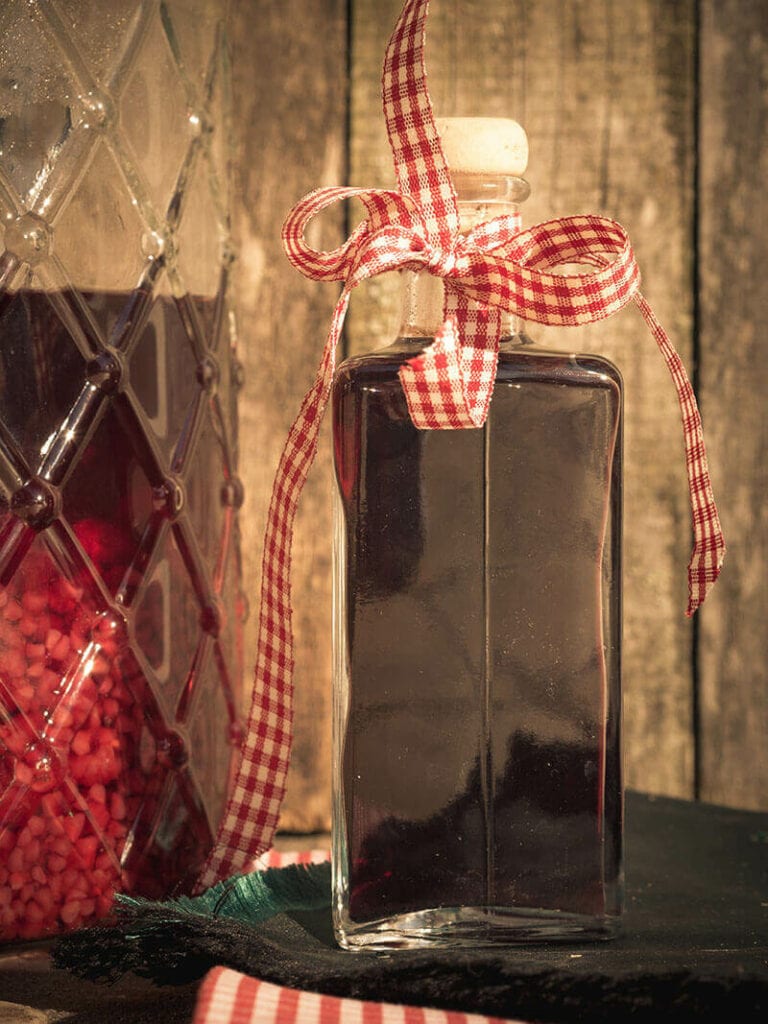 Chambord is a famous French raspberry liqueur that comprises raspberries, honey, Cognac, Madagascar vanilla, and Moroccan citrus skin. Initially, this excellent alcoholic drink was derived in the Loire Valley of France in the 17th century.
To make this liqueur, you need to soak the berries in French spirits for several weeks to get an infusion. The next step is to add more alcohol to the mix and continue to wait for a few more weeks.
Then, you will extract the second infusion as well as press the berries to acquire their juice. Finally, you have to mix the two with the ingredients mentioned above to create the complete Chambord.
The intense flavor of Chambord will stimulate your taste buds right away. It tastes sweet, but the sweetness is moderate. In addition, its characteristic fruity flavor with the citrus and raspberry hints will enhance the taste of cocktails.
Moreover, the deep purple color of this liqueur is a perfect addition to many charming cocktail recipes since it gives an appealing hue to them. This brand has been awarded many medals from the prestigious San Francisco World Spirits Competition.
Let's Make These Chambord Cocktails Right Now!
It is time to expand your knowledge with these tutorials to create wonderful cocktails with Chambord. Please keep them in your mind and try making them to give a treat to your loved ones.
Total time: About 5 minutes
This Aperol-based cocktail is suitable for any time of the year. However, in my view, it is the best cocktail for Halloween because of its distinctive red and blood-orange color. If you do not know anything about Aperol, it is a bitter Italian aperitif.
Aside from Aperol and Chambord, the spicy and intense flavor of the ginger beer will awaken your taste buds as soon as you try it. Exceptionally, it will be remiss to ignore the zingy citrus note and floral fragrance of Prosecco.
After combining these liquid components in an ice-filled glass, you will have a perfect cocktail. Don't forget to embellish it with a blood orange slice. In case you run out of ginger beer and Prosecco, let's use blood orange-flavored sparkling and pomegranate liqueur instead.
Total time: About 5 minutes
If you are searching for a drink for a weekend BBQ party, Chambord Spritz is a suggestion worth considering. Its fruity and crisp flavor will bring memorable moments for you and your family members at the gathering.
The dark color of Chambord works perfectly with dry white wine and soda water for an eye-catching bright red shade. Usually, I will use a large wine glass to create an attractive look.
It tastes better with ice, so please put some ice cubes in the glass in advance. Then, you pour Chambord, followed by white wine, into the glass. A layer of soda water on top will finish this drink.
It is simple to make a delicious Chambord Spritz with these directions.
Total time: Around 5 minutes
There are many unforgettable cocktails with ginger beer, and you can find one in the Chambord And Ginger Beer cocktail. A drink with a spicy and warm taste combined with gentle sweetness, why not give it a try? The results will surprise you.
Moreover, the fruity flavor of this drink comes from the berry hint of Chambord. If you want to add an alcoholic touch to this cocktail, vodka is a suitable addition. Nevertheless, do not add too much or the drink will become too sweet.
After stirring the ingredients with club soda, you can try the drink. But fresh raspberries will make it more gorgeous. The inclusion of club soda also helps to diversify the flavor of this drink.
Total time: Around 2 minutes
Kir Imperial is one of the simplest and fastest recipes on this list as you only need to prepare 2 common ingredients, and it takes 2 minutes. It has the characteristic berry and sweet-tart flavors of Chambord. This drink is compatible with retro-style parties.
Also, it is a well-known Champagne cocktail. But you can use other sparkling wines depending on your preferences. Right at first glance, you need to fill the champagne flute with Chambord.
After pouring champagne into the glass, you get the mixture with a beautiful deep red color and an incredible taste. It is time to give this perfect gift to your guests.
Total time: About 10 minutes
Amid countless great cocktail recipes, the refreshing and delectable Chambord Bramble cocktail is always my top priority during summer vacations. The strong berry flavor and moderate sweetness of Chambord will take your breath away in no time.
In addition, I always find a distinctive and stimulating tart taste from the fresh lemon juice as I sip this cocktail. Even better, if you would like to enjoy a gin-flavored cocktail, you should not miss this drink when you get the chance.
In essence, this recipe is a cross between the classic Bramble cocktail version, which is made up of fresh blackberries and creme de mure, and the one containing raspberries and Chambord. Wow, there is a massive explosion of flavors when combining them.
Total time: Around 5 minutes
I am an ardent fan of Margarita. It is a tequila-based cocktail flavored with citrus juices. I'll enhance the alcoholic flavor by adding orange liqueur and Chambord raspberry liqueur in this recipe. Furthermore, the citrus note will be more assertive with the addition of lime juice.
A practical method to garnish this cocktail is to craft a rimmed glass with a mixture of salt and sparkling sugar. Fresh raspberries will bring a tropical twist to the appearance of this fantastic recipe.
There are many ways to serve it. You can enjoy it with lemon curd sandwich cookies in the afternoon or pair it with peach and mango iced tea spritzers at parties. Also, it is my best-loved cocktail for brunch when I mix it with a roast strawberry coffee cake.
Alternatively, I usually come across this famous cocktail from Mexico when it is paired with Huevos Rancheros (Mexican breakfast dish with eggs) and Old Bay breakfast potatoes.
Save this tutorial to prepare an incredible Chambord Margarita.
Total time: About 5 minutes
I believe you will instantly fall in love with Frozen Vanilla Blood Orange Daiquiri. It is a harmonious blend of blood orange juice, vanilla rum, Chambord, and cassava syrup. Bittersweet, tart, and vanilla notes are the hallmarks of its flavor.
Significantly, the red shade of blood orange will coordinate well with Chambord. After adding all the ingredients and ice into a blender and blending them for 30 seconds, you have a dark red and smooth fusion.
Instead of using cassava syrup, you can sweeten this drink with simple syrup or Caro syrup. A simple tip to get more juice from oranges: roll them on the countertop or pop them in the microwave for about 10 to 15 seconds.
Total time: About 5 minutes
French Martini is a classic recipe. It was born in New York City in the 1980s and gradually gained fame in many other places. Traditionally, its key ingredients were vodka, pineapple juice, and Chambord raspberry liqueur.
In particular, this cocktail with vodka as the main ingredient results in a subtle and unmistakable flavor. Furthermore, it tastes fruity, thanks to the pineapple and raspberry touches. In terms of appearance, the light pink hue will immediately attract your eyes.
When you shake the ingredients for about 15 seconds, a white and creamy foam will appear on the surface. This signature foam looks a bit like an egg white cocktail, and it is made with Chambord and pineapple juice.
Discover the right ways to prepare a glass of French Martini with Chambord.
Total time: Around 2 minutes
Right at first sight, you will notice its unique and mesmerizing appearance with 2 distinct layers of white and black. They are made with Irish cream and Chambord liqueur. For the flavor, sugar syrup and sugar will sweeten this drink.
To get this look, you need to add Chambord at the bottom of the glass and cover it with irish cream on top. For decoration, the most common way is to create a rimmed sugar glass with sugar syrup as the binding agent.
Total time: About 5 minutes
Have you ever tried combining gin with Chambord? They will bring a fresh and deep cocktail to you. Alternatively, you find a bit of bitterness coming from the tonic water, which is a carbonated soft drink made from dissolved quinine.
However, you feel incomplete when enjoying this drink without a little tangy taste of lemon juice and sweetness of simple syrup. Last but not least, do not forget to serve this amazing cocktail with ice to enhance the flavor.
Which Is Your Best-Loved Chambord Cocktail?
There are many others who are finding valuable information in this article, so do not forget to share it. If you know any other delectable cocktails with Chambord, feel free to share them via comments.
Have you chosen your favorite recipe for tonight's party? Everything becomes more accessible after reading this article, right? I hope you will be successful with your choices. Good luck!
Nutrition Facts
1 servings per container
---
Amount Per ServingCalories199
% Daily Value *
Potassium 13mg

1

%
Total Carbohydrate 30.9g

11

%
---
* The % Daily Value tells you how much a nutrient in a serving of food contributes to a daily diet. 2,000 calories a day is used for general nutrition advice.