So, is corn gluten-free?; and the ways to enjoy your favorite food – corn without any anxiety about celiac disease – a concept that I will help you have a better understanding. Yet, this post is here to help you solve all the problems existing in your mind relating to gluten.
Discovering the truth that whether corn is gluten-free or not increasingly becomes more important today. Because it not only helps you have a clear understanding of gluten-free diet but also helps you protect your health better. Now, let's check it out!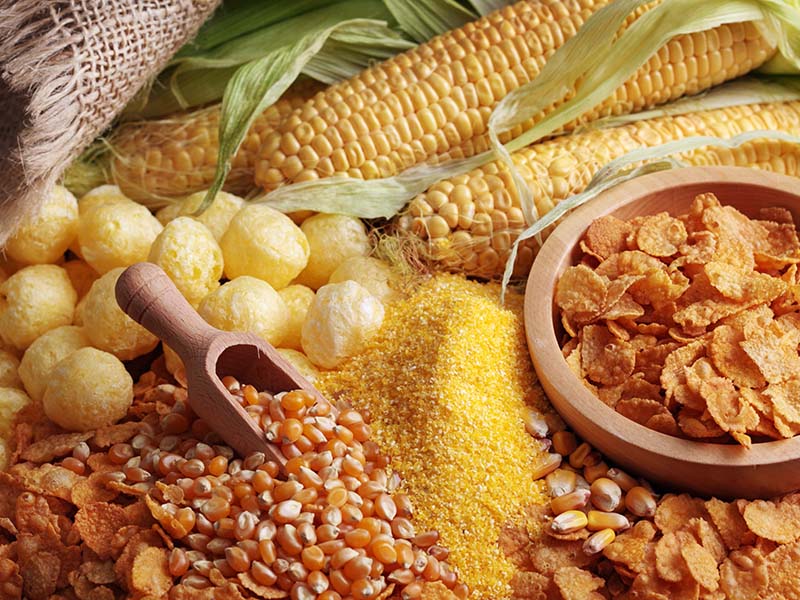 Is Plain Corn Ideal For A Gluten-Free Diet?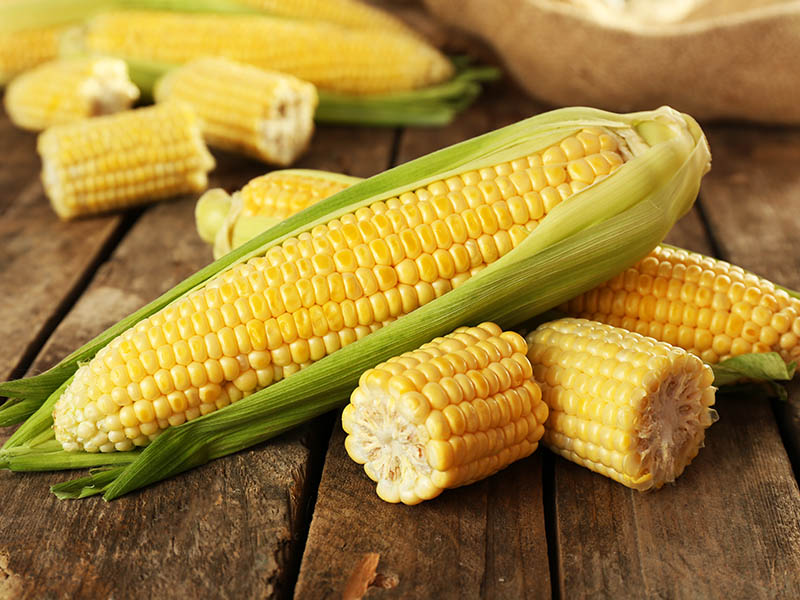 If you have celiac disease or you want to keep your family gluten-free, you need to know the facts and cautions about products made from corn. Surely, you don't want to have to ignore the nutritious dishes from corn. The doubts in your mind will be solved through the information below!
Corn is one of the most popular grains in the world. Initially, corn is only yellow, but today corn is hybridized and has many variations with extremely diverse colors.
Besides being high in water, corn is mainly made up of carbohydrates with small amounts of protein and fat. They are rich in fiber and vitamins, minerals, and antioxidants. (1)
Corn provides a lot of folates good for the nervous system, B vitamins good for the body's metabolism and supports the functioning of the cardiovascular system, bones, and joints, improves vision, etc.
Corn is a favorite food of many people and is also beneficial for your health. It's also the main ingredient of various types of popcorn – a must-have treat for cinema-goers.
However, people with celiac disease or gluten intolerance must consider carefully if they want to eat a lot of corn-based dishes.
You've always wondered if corn is gluten-free or not. Right? The information below will help you answer all of the above questions.
Sure enough, corn in its natural form is suitable for a gluten-free diet. However, variations of corn or a combination of corn with sauces or other ingredients are unnecessary. You must consider and find out carefully before using if you don't want to suffer from serious symptoms it can bring later.
Gluten Allergy Symptoms After Eating Gluten-Containing Corn Products
It's easy when you are the one who prepares the food for your family because you will know what ingredients should be used to ensure your family members' health. However, if you eat out or buy food from outside, what should you do to solve this problem?
Stay Away From These Corn Products
To help you minimize your chances of ingesting gluten-containing corn products, here's a list of some common corn products which are unsafe for a gluten-free diet that I'd like to share with you. Check them for better health!
Corn dog
Corn soup
Corn pudding
Corn fritters
Cornflake biscuits
Bourbon whiskey
Corn whiskey
Let's see how to make corn fritters – an appetizing dish, but you should avoid.
Signs And Symptoms May Appear
Unfortunately, you eat some corn products of unknown origin. Here are the common signs that you've eaten gluten-containing corn:
Be tired
Vomiting
Headache
Indigestion
Diarrhea
All of a sudden, you have these symptoms. You must check to see if you have eaten corn prepared with sauces or other ingredients. Because you've eaten gluten.
Cross-Contamination – The Risk For Corn-Based Products
Corn doesn't pose any problems threatening a gluten-free diet. However, many problems arise in the process of corn products, especially cross-contamination, which seriously affects products made from corn.
Cross-contamination happens when corn is prepared and processed with other gluten ingredients. That said, if you are cooking corn dishes yourself and make sure that no gluten products are affecting the corn, these dishes should not be any problems.
If corn is preserved or prepared with gluten-containing ingredients, it is no longer an ideal choice for people with celiac disease or gluten intolerance.
Other Popular Variations Of Corn Which Are Surely Gluten-Free
There are other variations of corn that are favored by a lot of people in the world. Besides plain corn, these are ideal types of corn that people with celiac disease should consider to meet your craving for corn but still stay on a gluten-free diet.
Sweet Corn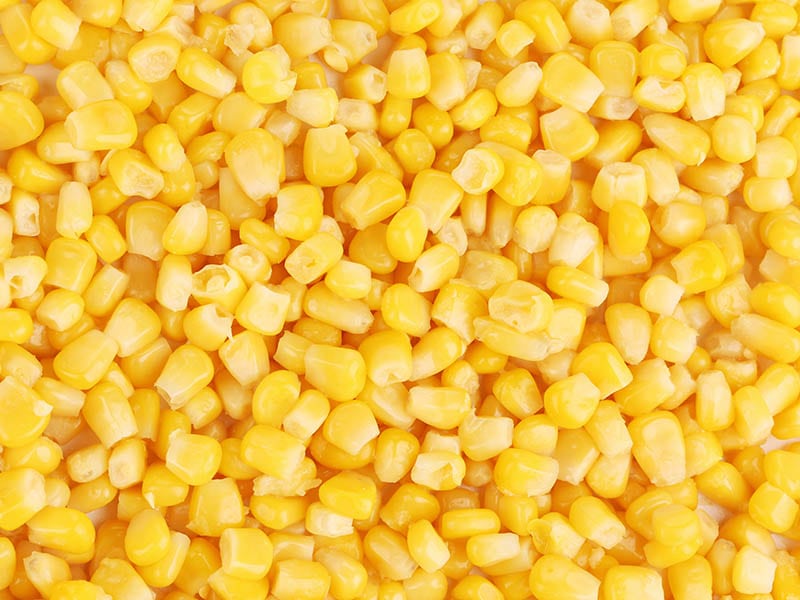 Sweet corn is specialty maize that is genetically different from field maize. Sweet corn is harvested when immature and is commonly eaten as a vegetable in many cuisines worldwide. That's why you can be 100% sure that sweet corn is a gluten-free product.
Popcorn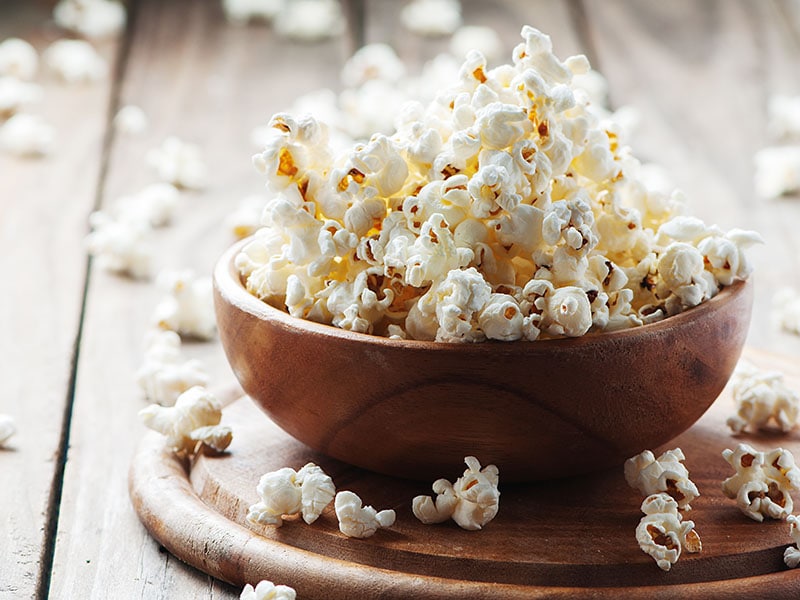 Popcorn is a special type of corn – the kernels of the corn will expand when exposed to high heat. As a hugely popular snack, popcorn is one of the most popular whole grain foods in America.
While popcorn is safe for a gluten-free diet, that doesn't mean that all popcorn is gluten-free. After being heated until it expands, some other seasonings, such as salt, butter, etc., are added to make the popcorn tastier, and these seasonings may contain gluten.
When you buy packaged popcorn sold in stores, you have to be careful because many problems arise related to the process of making popcorn, including processing equipment and also the additives and flavorings that are added afterward.
Besides branded and certified gluten-free popcorn, your homemade popcorn is the safest product. The good news is, you can even make popcorn without using a popcorn maker. Otherwise, check the ingredients and make sure that the popcorn you buy is not cross-contaminated before consuming it!
Hominy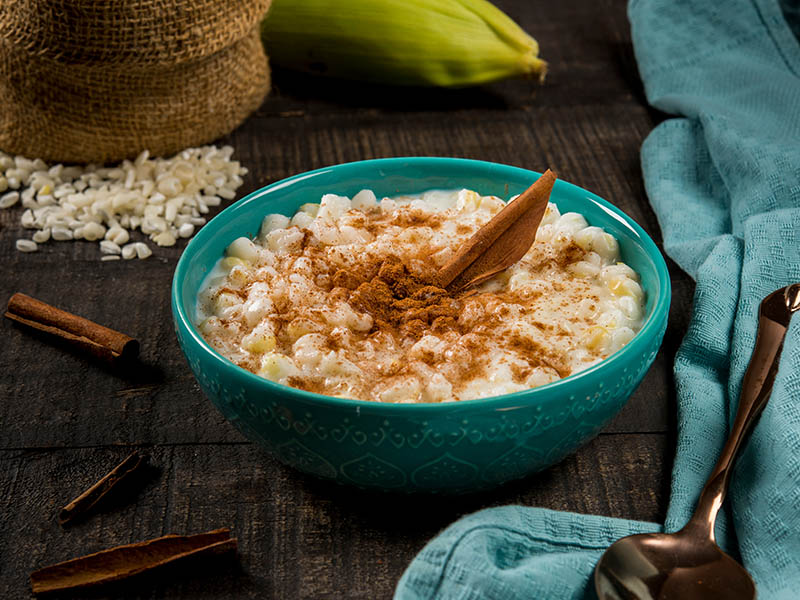 Hominy is made from the seeds of dried corn. Hominy is made from corn kernels that have been treated in an alkaline solution. Whole corn kernels are soaked in a lime solution, lye, or wood ash solution overnight. After soaking, the corn husks are removed from the outside of the kernels, allowing them to swell to twice their size.
Cornstarch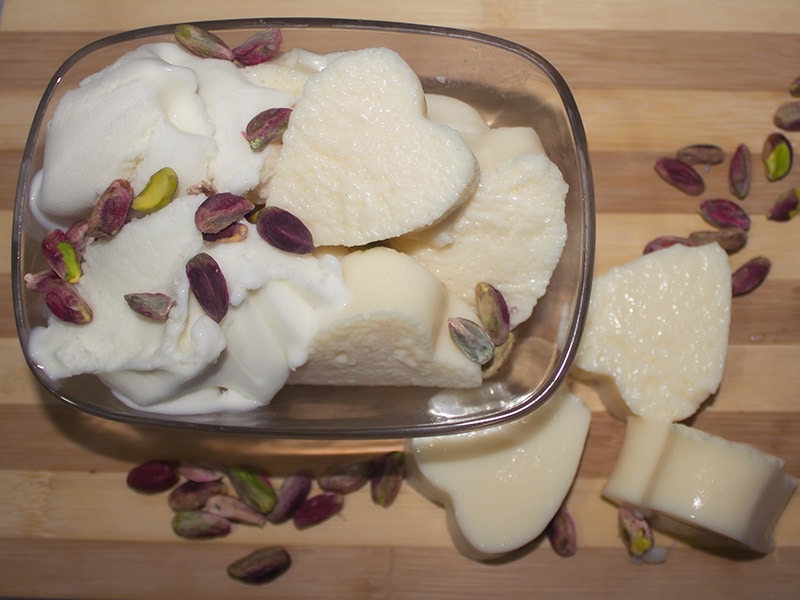 Cornstarch is a white, fine, and very light powder made from the core of the corn kernels. The flavor profile of cornstarch is very mild, making it a multi-purpose cooking ingredient.
It is commonly used as a thickener for sauces, soups, pudding, and ice creams. Cornstarch is also used as an auxiliary flour for baked goods and cookies.
In addition, it is also used as an anti-adhesive agent in powdered sugar and as an additive to create delicious and attractive dishes.
Cornmeal
Cornmeal is a coarse flour used as a thickener, made by grinding both the kernels and the husks of the corn kernels. So, it's not as fine as cornstarch. Cornmeal is also gluten-free as long as it is protected from cross-contamination.
Grits And Polenta
They are two common variations of corn that are closely related to cornmeal that I want to introduce to you. Although they are all types of ground corn, they are still a little different from cornmeal.
Grits
Also known as coarse cornmeal, grits are made from dried and ground corn, but usually a coarser grind. Mashed corn kernels are usually cooked in hot water, milk until they reach a creamy, porridge-like consistency. They're often served as a breakfast or side dish.
Polenta
Polenta is also made from ground corn. The coarser dough will form a firm polenta, and conversely, if the dough is finer, the polenta will be softer. Polenta is used hot and creamy or left to cool then sliced.
Discovering how to make polenta incredibly simple at home.
Corn Tortillas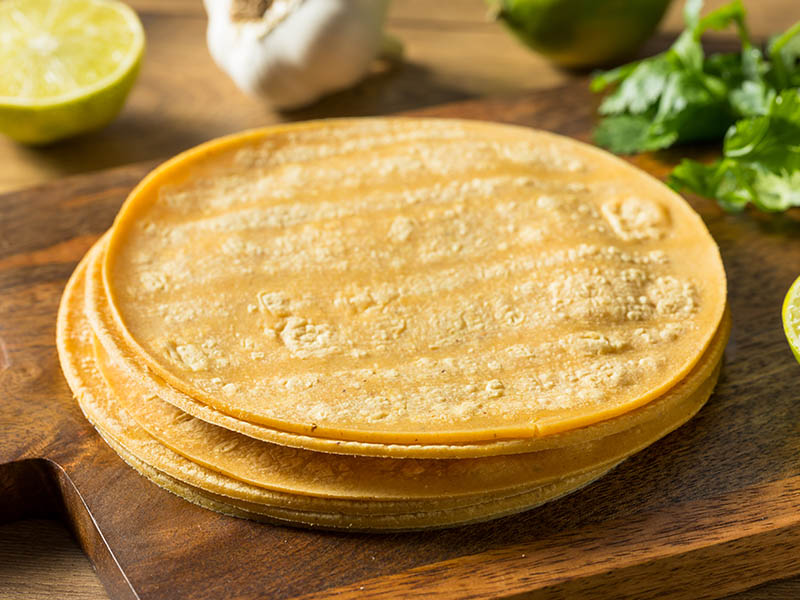 Corn tortillas are a very popular type of tortillas in the culinary scene. Corn tortillas are a simple mixture of corn masa flour and water, together with salt, vegetable oil, and some preservatives.
That said, corn tortillas are a product of corn and are naturally gluten-free.
Creamed Corn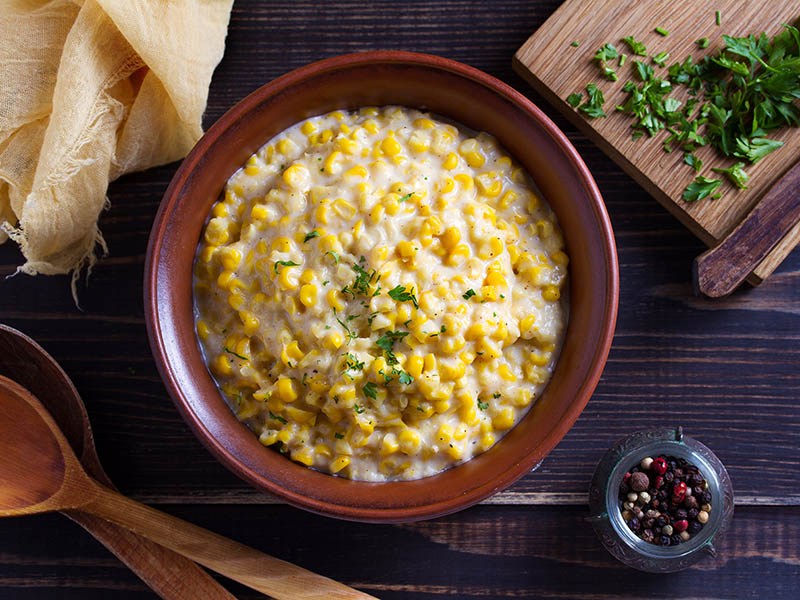 Creamed corn, also known as cream-style sweet corn, is made by combining whole grains of corn with a kind of milky soup made from the cob. Creamed corn is a soupy version of sweetcorn; however, it is only partially mashed, and the liquid inside the kernels will be released.
Corn Syrup
Corn syrup is a syrup made from cornstarch. Corn syrup is a thickener, sweetener, and is also used as a humectant for maintaining the freshness of food. In addition, corn syrup also plays a part role in sweetening the dish and preventing the sugar from recrystallizing.
Homemade corn syrup for you to try.
Corn Flour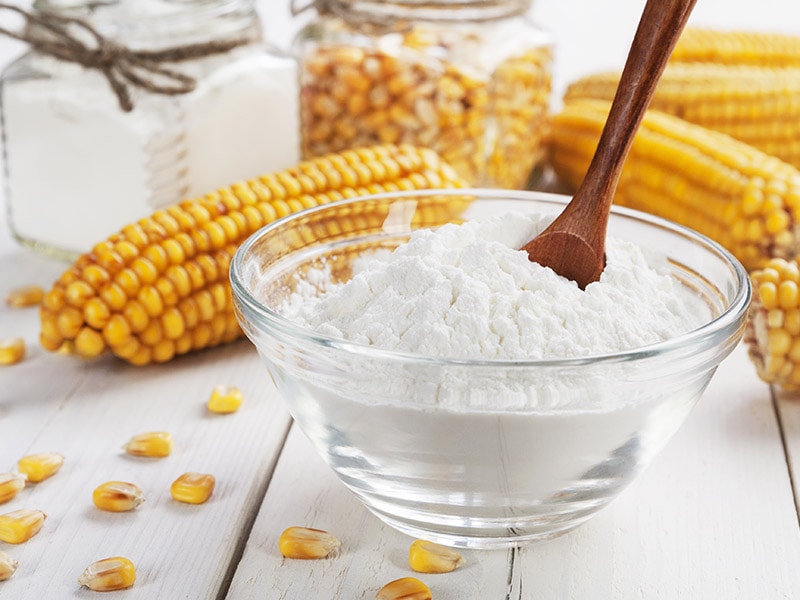 Corn flour is also a fine powder made by grinding corn kernels. Like cornstarch, it's also finer than cornmeal because it doesn't include the ground husk of the corn kernels. That said, corn flour is also gluten-free.
Canned Corn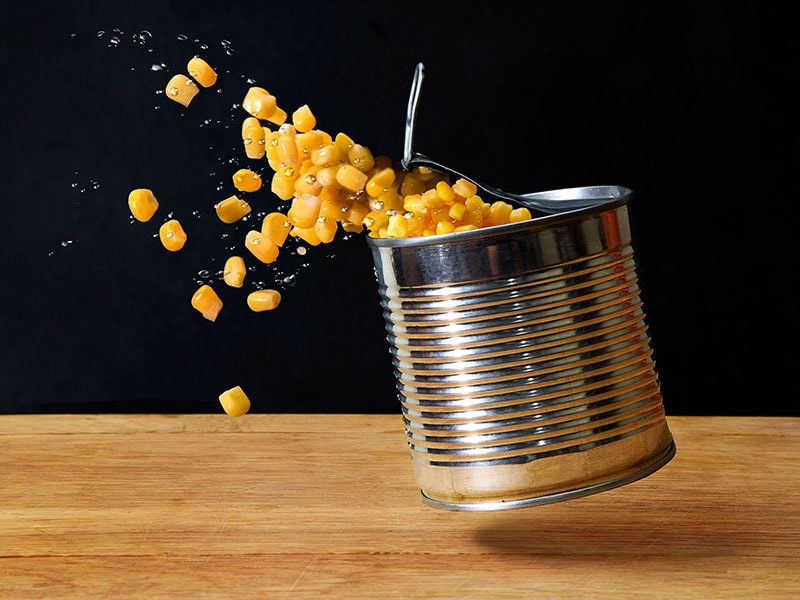 Canned corn is one of the ideal choices for preparing meals for your family because it contains higher antioxidant content than fresh corn. Plus, there are numerous delicious recipes to make with canned corn that you need to try.
The nutrients in each fresh corn kernel are always guaranteed and maintained thanks to being made from fresh ingredients and the pasteurization process. Therefore, canned corn is okay for a gluten-free diet.
Tips For Choosing Non-Gluten Corn-Based Products Without Confusing
You must be very fond of eating corn but are concerned that eating corn of unknown origin will cause many bad effects on the health of both you and your family. Therefore, here are effective ways to help you get rid of these unnecessary worries and enjoy a delicious meal.
For Plain Corn Or Corn In Its Natural Form
Plain corn is always the favorite food for everyone. So, whether it's safe on a gluten-free diet is very important.
As I mentioned above, plain corn or corn in its natural form does not contain gluten, and it is harmless to your health even if you have celiac disease or gluten intolerance. Therefore, if it is plain corn, you can enjoy it comfortably.
For Foods Made From Corn
There are many products sold on the market that are made from corn. It is extremely important to consider these products carefully before using them. Because not all products are good for your health, here are some steps you should take before purchasing and using a corn product.
Step 1: Check The Ingredient Label
Any packaged and sold product on the market has its nutritional ingredients listed clearly on the packaging. This information is clear and easy to follow. So it's up to you to check the packaging and these nutritional ingredients to see if it contains gluten.
Step 2: Look For The Gluten-Free Label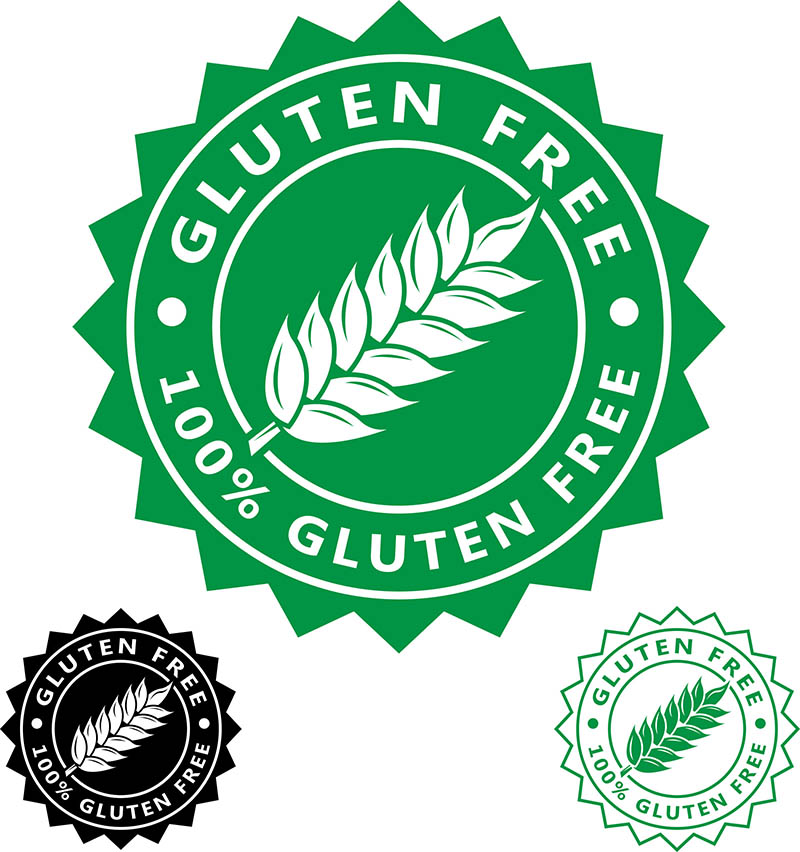 After making sure that the corn-based products' ingredients you buy don't contain gluten, let's take a look to find the gluten-free label on the product.
The gluten-free label is one of the most accurate standards for ensuring that your product is completely gluten-free. People with celiac disease can also be completely safe when choosing this product.
Step 3: Make A Call For The Manufacturer
If all of the above information still doesn't give you 100% confidence in the product you want to use, do not hesitate to call the manufacturer to reconfirm the corn product.
Ideal Corn-Based Products For A Gluten-Free Diet
If you live gluten-free, managing your diet is not strange for you. Sure enough, corn-based products give you a headache. Below is a list of corn products that you can safely use: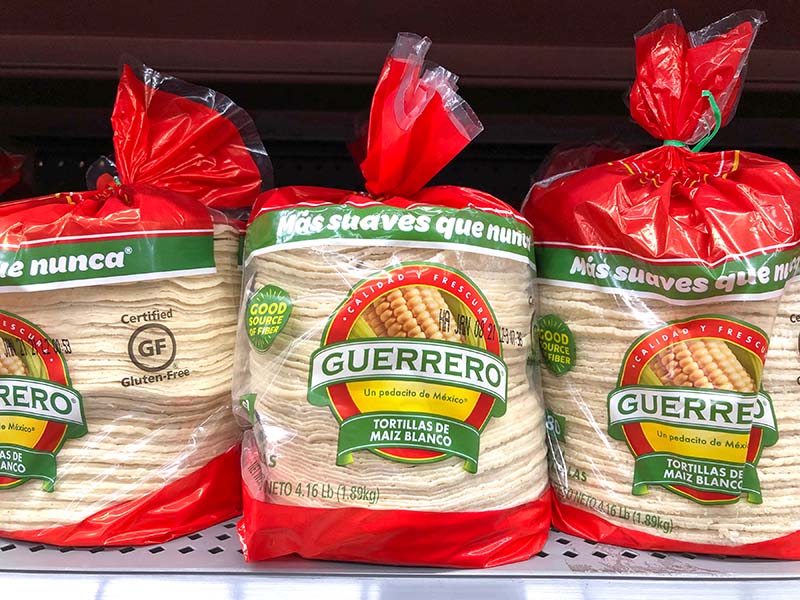 Guerrero white corn tortillas are my top choice when it comes to gluten-free diets. They are thin, soft, and extremely easy to preserve. They are quite cheap, and you can easily buy them in local grocery stores.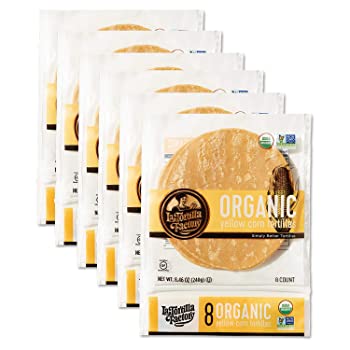 La Tortillas Factory is one of the best smelling and tasty tortillas I know. However, their prices are quite high, so they are not quite available. These tortillas are also a gluten-free corn product.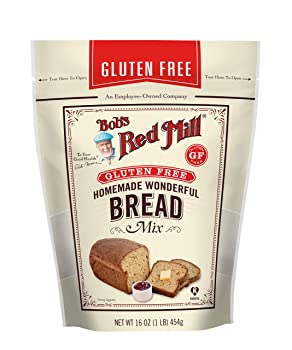 Gluten-free cornbread mix has a rich flavor made with whole-grain cornmeal. It's the perfect choice for those with celiac disease or gluten intolerance but craving corn products.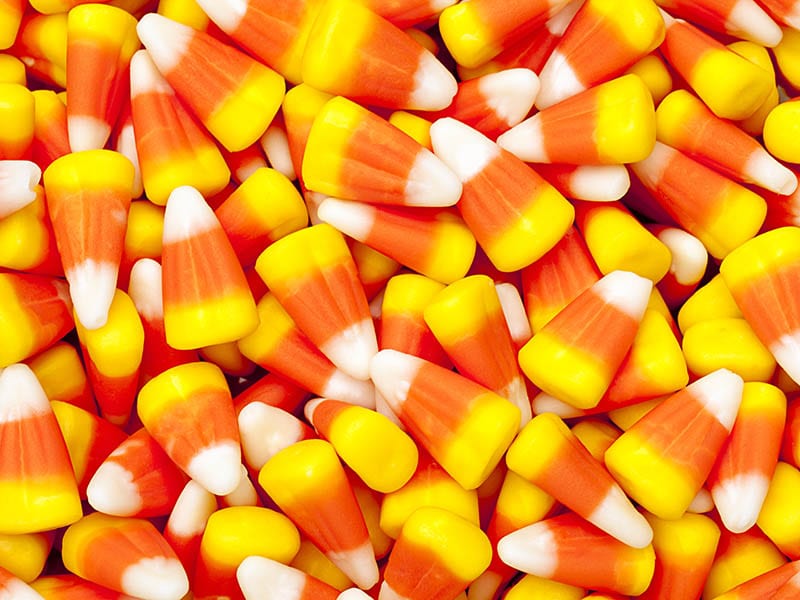 Jelly Belly Gourmet Candy Corn is a traditional and certified gluten-free candy corn. If you are tired of corn cakes, you can try this candy for a change of taste.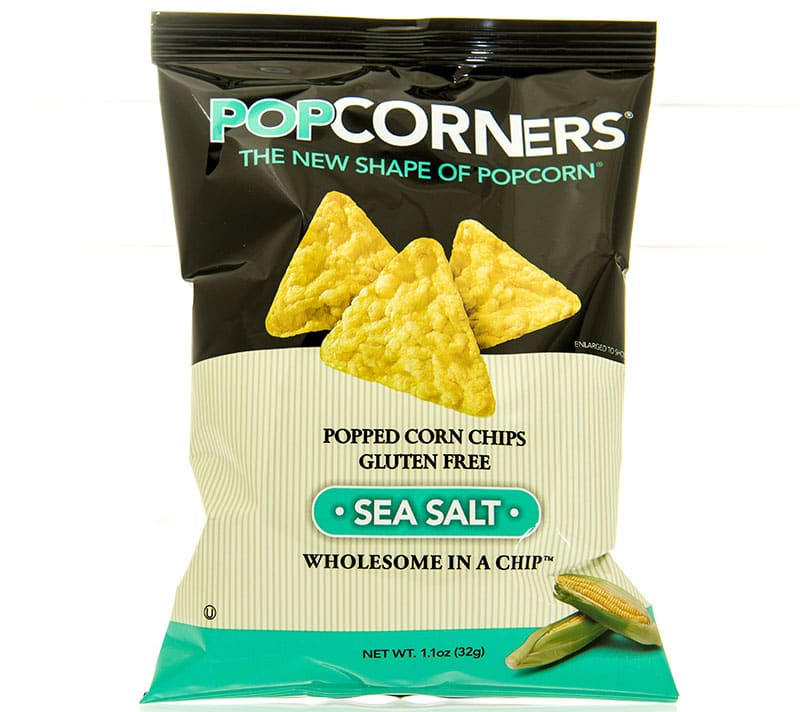 Popcorners' snacks are nutritious. These fires are just added simple ingredients for better taste. These made from corn are never fried and are surely gluten-free.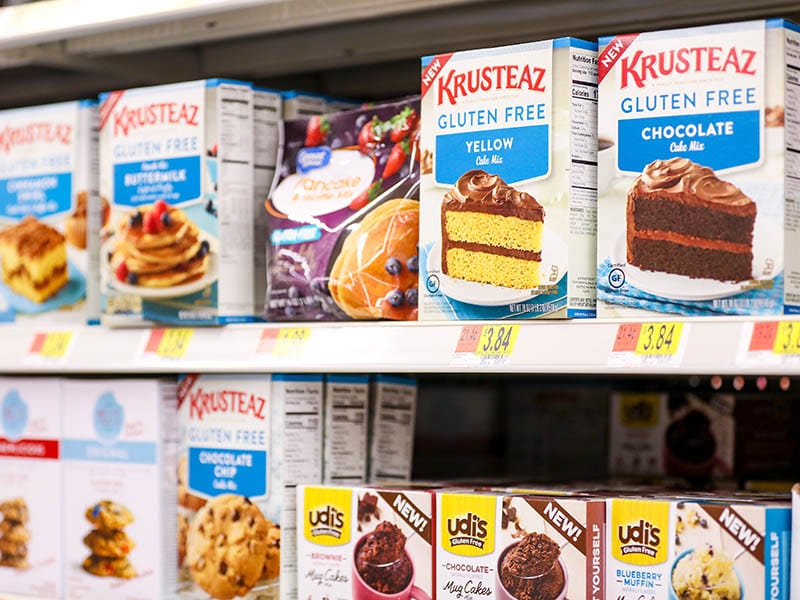 This kind of cornbread is a mix of fresh corn, honey, and rich butter for a rich, honey-flavored cornbread. If you love cornbread, you shouldn't miss this brand.
Recipes For Gluten-Free Corn Products Have Never Been So Easy
It must be very difficult for you to maintain a gluten-free diet for yourself and your family. Here are extremely simple recipes to help you make your gluten-free dishes at home that are both healthy and pleasing to the whole family.
These gluten-free cheddar corn biscuits taste great, making a great side dish option. With an extremely simple recipe, it only takes you a few minutes for your family's meal to become more hearty than ever.
Bread is a very popular fast food. However, sometimes you are quite disappointed when you buy gluten-free bread that is prepared and sold at the supermarket. Don't worry, you can make them yourself easily.
Homemade gluten-free cornbread is not only full of nutrients but also beneficial for the digestive system.
Making cornbread at home is easier than you think.
Corn Casserole is a very popular side dish in many countries. At the same time, it is also favored during some holidays. However, it is extremely simple and easy to prepare.
So, Here's What You Need To Know About Gluten
Gluten is a common ingredient often found in many different types of food and dishes. It's also a topic attracting a lot of consumers' interest. So, what is gluten, and which kind of foods often contain gluten? Have a look at the information below to find out.
Gluten is a common name for calling a family of proteins that are often found in certain grains, including wheat, barley, and rye.
Gluten is a substance in the form of a slightly slimy substance that helps create the stickiness of the dough. It is also used as a thickener for processing soups, marinades, soy sauce, etc.
Top 3 Gluten-Containing Foods: Wheat, Barley, and Rye
Gluten-containing foods should be familiar with your daily life. Here is some basic information that may interest you about some popular types:
Wheat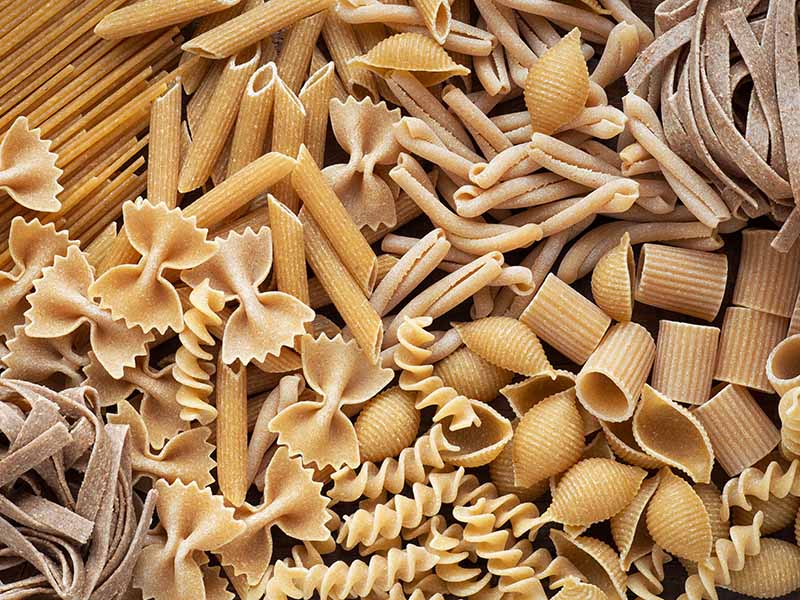 Wheat is one of the most popular foods in the world. Wheat is a rich source of vitamins, minerals, fiber, etc., which are beneficial for your health. Wheat is often found in:
Barley
Barley is one of the most nutritious grains in the world, full of fiber and proteins. The following products often contain barley:
Malted beverages such as beer and whisky, etc.
Food colorants
Soups
Rye

Rye is a cereal grain that has a close relationship with wheat and barley. Rye is commonly grown in European countries and is used for processing various types of food and beverages.
Rye is usually included in:
Why Can't People With Celiac Disease Tolerate Gluten?
Celiac disease has caused you many difficulties in eating as well as having a great impact on your life. Here is the knowledge to help you have a clear understanding of this disease.
Celiac Disease – Many People's Concern
Celiac disease is a common disease that causes many symptoms and difficulties in daily life. However, why does this disease have a close relationship with gluten? Keep following this post to clear your questions!
Celiac disease is an immune reaction to gluten, preventing the body from absorbing gluten-containing foods. Celiac disease results in inflammation, damages the small intestine's lining, and causes a variety of digestive disorders, reducing the ability to absorb nutrients in the small intestine.
Causes Of Celiac Disease
Celiac disease is an inherited disease, and the patients only have to suffer from its symptoms when being affected by disease-causing factors. One of the main causes of the patients' symptoms are:
Eating foods with gluten
A family member having celiac disease
Severe emotional stress
Intestinal infection
Giving birth or doing a surgery
Symptoms You Have To Deal With When You Have Celiac Disease
The symptoms are the fear of people who have celiac disease, which are also signs that help you find out if you are infected or not as soon as possible. In both adults and children, celiac disease has the following signs and symptoms:
Gastrointestinal symptoms such as abdominal pain, vomiting, diarrhea, unusual foul-smelling stools. These symptoms are more common in children than in adults.
As a result, children may be underdeveloped, with little or no interest in participating in activities like their peers. If the disease progresses, these children may become malnourished.
Malabsorption of nutrients, minerals, and vitamins
Inability to absorb carbohydrates and fats, which can cause fatigue, even weight loss, and growth retardation in children
Anemia is due to poor absorption of substances involved in the formation of red blood cells such as iron, folic acid, vitamin B12, etc.
Osteoporosis or decreased mineral content of bones due to impaired absorption of calcium and vitamin D
A small percentage have abnormal blood clotting due to vitamin K deficiency and are at risk of nosebleeds
Lactose intolerance is a fairly common symptom in patients with celiac disease of any age
Dermatitis herpetiformis (vesicles) and ulcers of the oral mucosa are also common signs in people with celiac disease
Worrying symptoms of celiac disease always threaten your life.
Health Problems Can Occur When People With Celiac Disease Consume Gluten
Celiac disease can trigger some serious consequences if it is not detected and improved early. Therefore, people with celiac disease must always avoid eating foods related to gluten. So, what consequences do you have to deal with if you eat gluten-containing foods? Take a look!
Stomachache
Chronic diarrhea
Be tired
Headache
Inflammation and swelling of joints
Irritability, anxiety, or depression
Cramp
Anemia
The potential risk of intestinal neoplasm
The Importance Of A Gluten-Free Diet
Gluten-free diets are becoming more and more popular. However, many people still misunderstand this diet. Keep on following this post to have a better view of this diet!
Gluten-Free Diet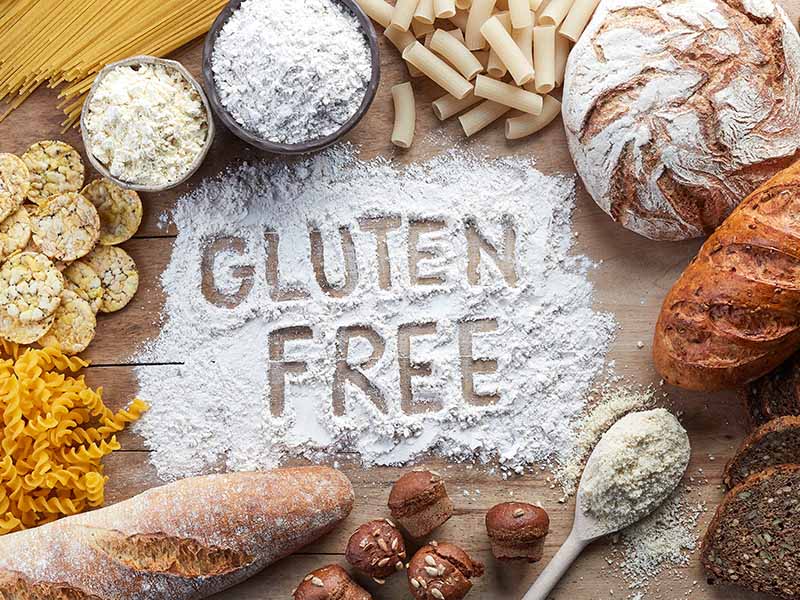 Many people still mistakenly believe that the gluten-free diet is a diet and that the main purpose is to lose weight. However, reality proves the opposite. For more details, keep on reading!
Becoming one of the new culinary trends, the gluten-free diet is attracting many people's attention. Especially for the bakery industry, the gluten-free diet is, even more, a trend that bakers need to grasp to meet the essential needs of consumers. So, what is the gluten-free diet?
A gluten-free diet is a diet that says "no" to all foods that contain gluten. It means that you can not eat wheat, barley, rye, or other grains like I mentioned above. Instead, people who are allergic to gluten will eat other healthier foods such as vegetables, eggs, fish, etc.
Staying on a gluten-free diet isn't difficult unless you're a fan of cakes, bread, and similar cakes made with flour. Therefore, the gluten-free diet does not work for people who want to lose weight, but it is the optimal solution to overcome the symptoms of celiac disease.
The Only Therapy For People With Celiac Disease
Celiac disease is incurable and can lead to death. The only way to prevent the disease is to avoid all foods containing gluten.(2) Below are some of the common ways to help you stay balanced and help you alleviate the symptoms of celiac disease.
1. Say "No" To Bread And Most Cookies And Cakes
Bread is a very important food in the world, especially in Western countries and wheat-growing countries. The main ingredient that makes bread is flour. Therefore, you need to abstain from almost all types of bread.
Instead, you can choose bread made with potato flour sold in stores or supermarkets. In addition, most cookies and cakes are made from wheat, so gluten is inevitable.
2. Be Careful With Vegetarian Food
Not all vegetarian dishes are healthy. Therefore, you must also consider every dish before enjoying them. Gluten is used in many different ways in vegetarian foods.
When enjoying vegetarian foods, don't forget to ask the server about the ingredients of the products.
Moreover, when making your vegetarian food at home, remember to check the packaging carefully, and replace gluten-containing ingredients with other ingredients to protect your health.
3. Choose The Right Pasta
Most kinds of pasta on the market are made from wheat. Therefore, you must limit eating pasta if you are allergic to gluten. However, if you want to enjoy pasta, you can buy pasta made from corn, rice, … instead. In particular, you are not allowed to eat spaghetti, etc.
4. Do Not Drink Alcohol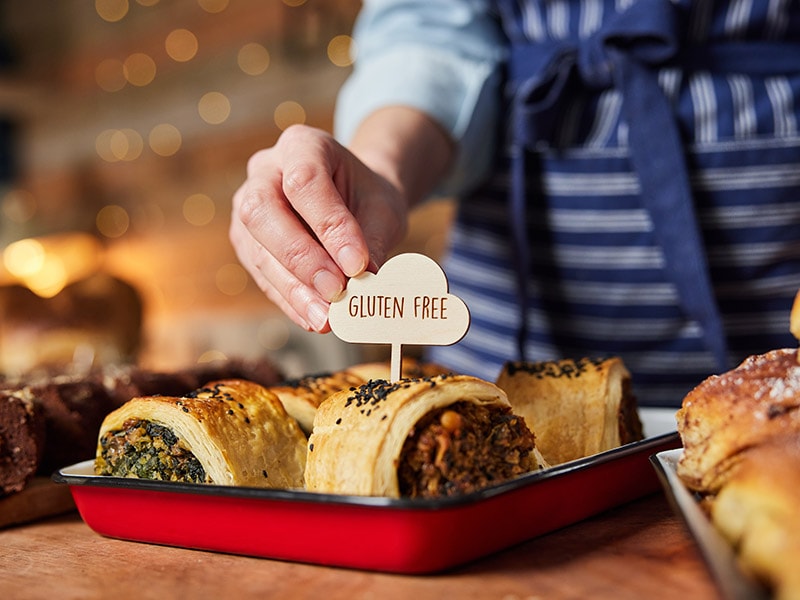 Nearly all beers are made from barley, and only a very few are gluten-free, so to be on the safe side, it's best to stop drinking beer altogether. You can replace beer with another alcoholic beverage like wine.
FAQs
All information about gluten and if corn is gluten-free or not has been clarified. However, you are probably still wondering about some issues. Here are the most frequently asked questions, don't miss them!
Let's Savor Corn Without Any Anxiety
Indeed, the question of whether corn is gluten-free or not has caused a lot of anxiety, especially among people with celiac disease. But now, everything is clear, isn't it? That said, you don't need to avoid corn unnecessarily.
Finally, if you think the information is really helpful, please share it with others to spread this useful knowledge and help more people protect their health. Thank you, and have a great day.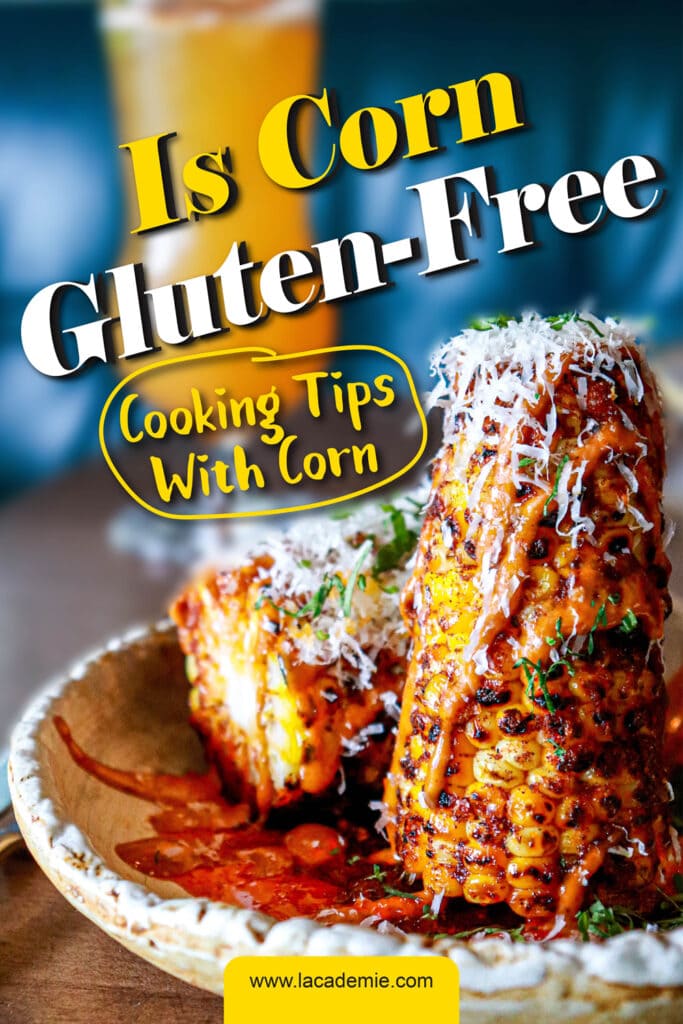 References
Verywell Fit. 2022. Corn Nutrition Facts and Health Benefits.
Celiac Disease Foundation. 2022. Future Therapies | Celiac Disease Foundation.