How to make popcorn without a popcorn maker must be the question that many of us wonder about. You want to try to conquer the famous delicious popcorn at home, but there is no popcorn maker.
You can buy popcorn at any supermarket, as there are many types of excellent-grade popcorn kernels available in many flavors you want. But it will not cost anything to learn how to make popcorn yourself, right?
Many people think popcorn is very difficult to make and requires certain specialized machines, but it is not true. The popcorn recipe is extremely easy; you only need a deep-sided pot or a microwave to do it.
This article will introduce you to two effortless ways to make popcorn with a deep bottom pot and microwave. Are you ready to enter the kitchen and make the best popcorn?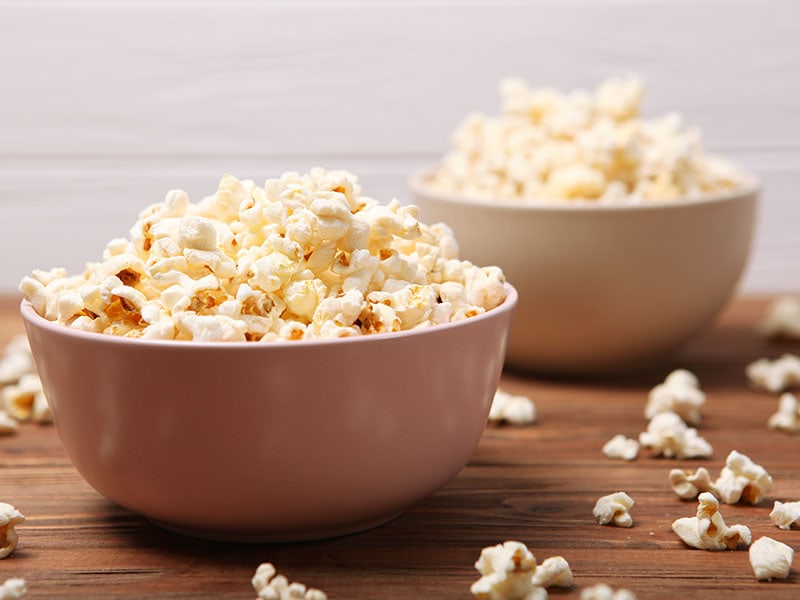 What Is Popcorn?
Popcorn's main ingredient is popcorn kernels, combined with butter and sweeteners. Crunchy and fragrant popcorn tastes the best while watching movies with family and friends. Therefore, it is sold in many supermarkets and movie theaters.
Popcorn is the perfect combination of popcorn kernels and butter, creating a crisp, fragrant snack that everyone likes, especially young people. If you are unsure if popcorn kernels can be spoiled or not, well, like most foods, they all have a certain shelf life.
So in order to enjoy popcorn as your classic snack for watching movies, you should check your popcorn is still safe to use.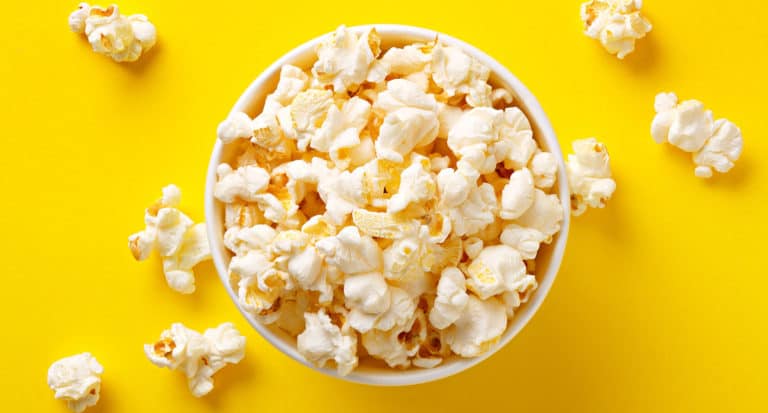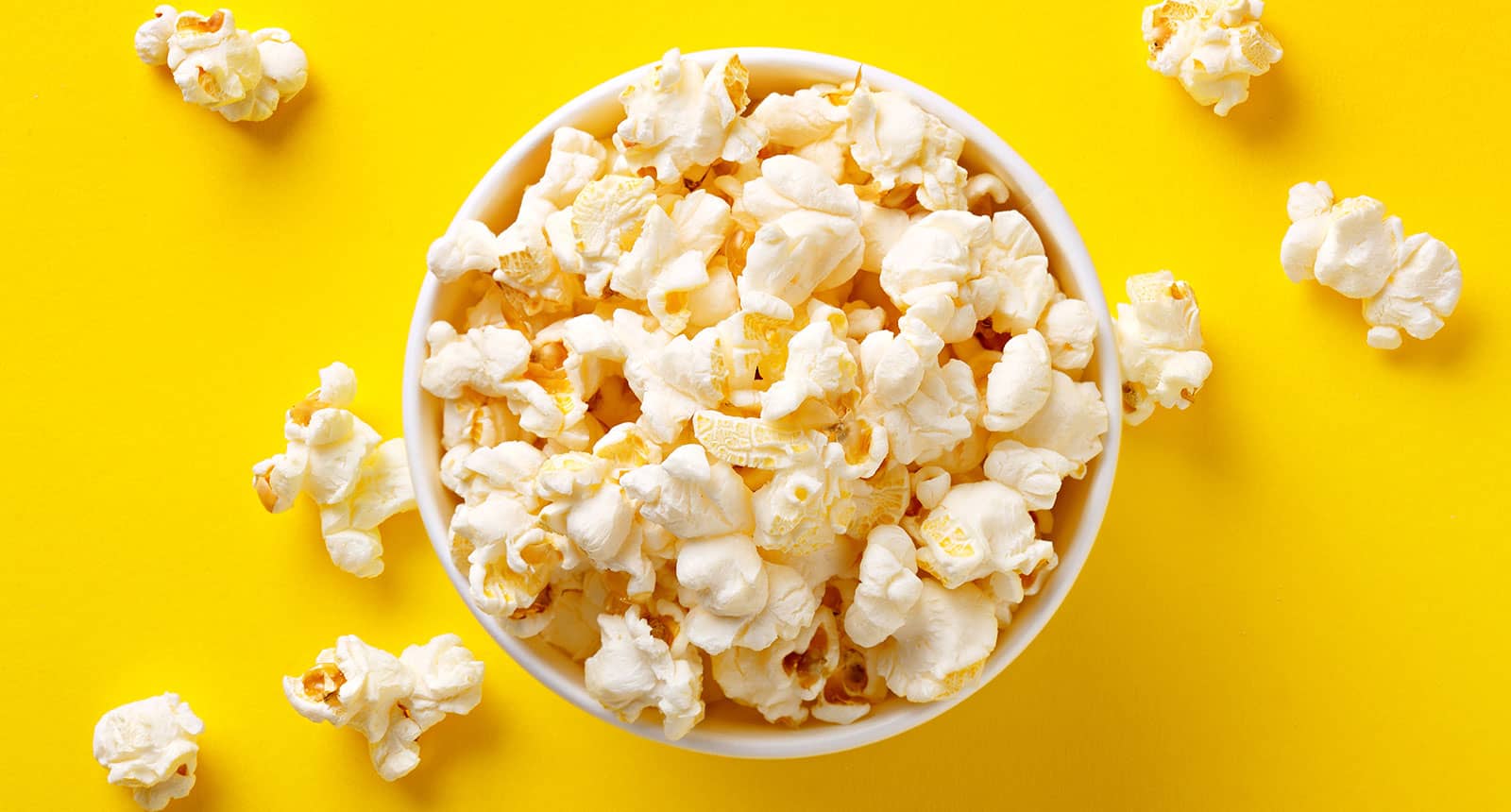 "Can I eat popcorn If I'm gluten-sensitive?" is a common question for many. Luckily, the original version of popcorn is indeed free of gluten. However, with numerous types of popcorn coming out every year, it's hard to give a conclusive answer.
At first sight, you might think that popcorn is made very sophisticatedly from specialized machines, but it's not entirely true. You can make this snack at home very easily without a popcorn maker. All you need is a microwave or simply a pan and stovetop.
How To Make Popcorn Without A Popcorn Maker
If you do not have a popcorn maker, there is nothing to worry about. There are two simple ways to make delicious popcorn without a popcorn maker. Let me help you find out:
Method 1: Making Popcorn On The Stovetop
Here, I will show you how to make pot popcorn with these very simple steps:
Step 1: Prepare Materials
Below is the serving size for 4 to 5 people. You can add more servings if you want to cook for more people:
½ cup of popcorn kernels
¼ cup of sugar
½ cup of butter
2 tablespoons of olive oil
1 tablespoon of water
1 pot/pan with a deep side
Notes: You can only use popcorn kernels to make popcorn. In case you only have fresh corn (not boiled), dry the popcorn kernels until the kernels are really dry so you can use them to make popcorn.
Also, there are various high-rated products of oil for making popcorn on the market. So if possible, use these oils for better flavor.
Step 2: Pop Your Popcorn Kernels
First, put 2 tablespoons of olive oil in the pot (this amount may vary depending on the suggestion on the kernel bag you buy). Use a pot or pan with a hole on the lid to vent the steam during popcorn kernels. This keeps the popcorn from becoming chewy.
Then, turn to medium heat and drop two popcorn kernels into the pan to test the heat. When the popcorn kernels begin to expand, the oil is hot enough, add the rest of the popcorn.
After that, add the suggested number of kernels on the bag to the pan and cover. If the pot lid doesn't have holes, keep it slightly parted. Gently shake the pot/pan to avoid burning the popcorn kernels.
When the popcorn kernels stop expanding, turn off the heat. Wait a few seconds for the last popcorn kernels to expand, and then remove the lid to avoid the steam softening of the popcorn kernels. Immediately pour popcorn into a bowl.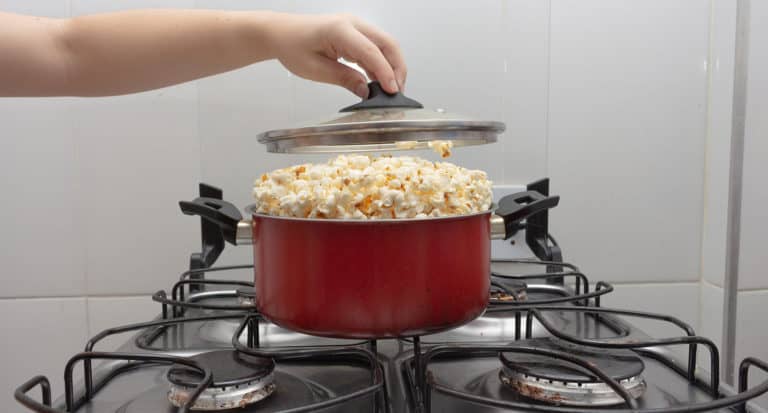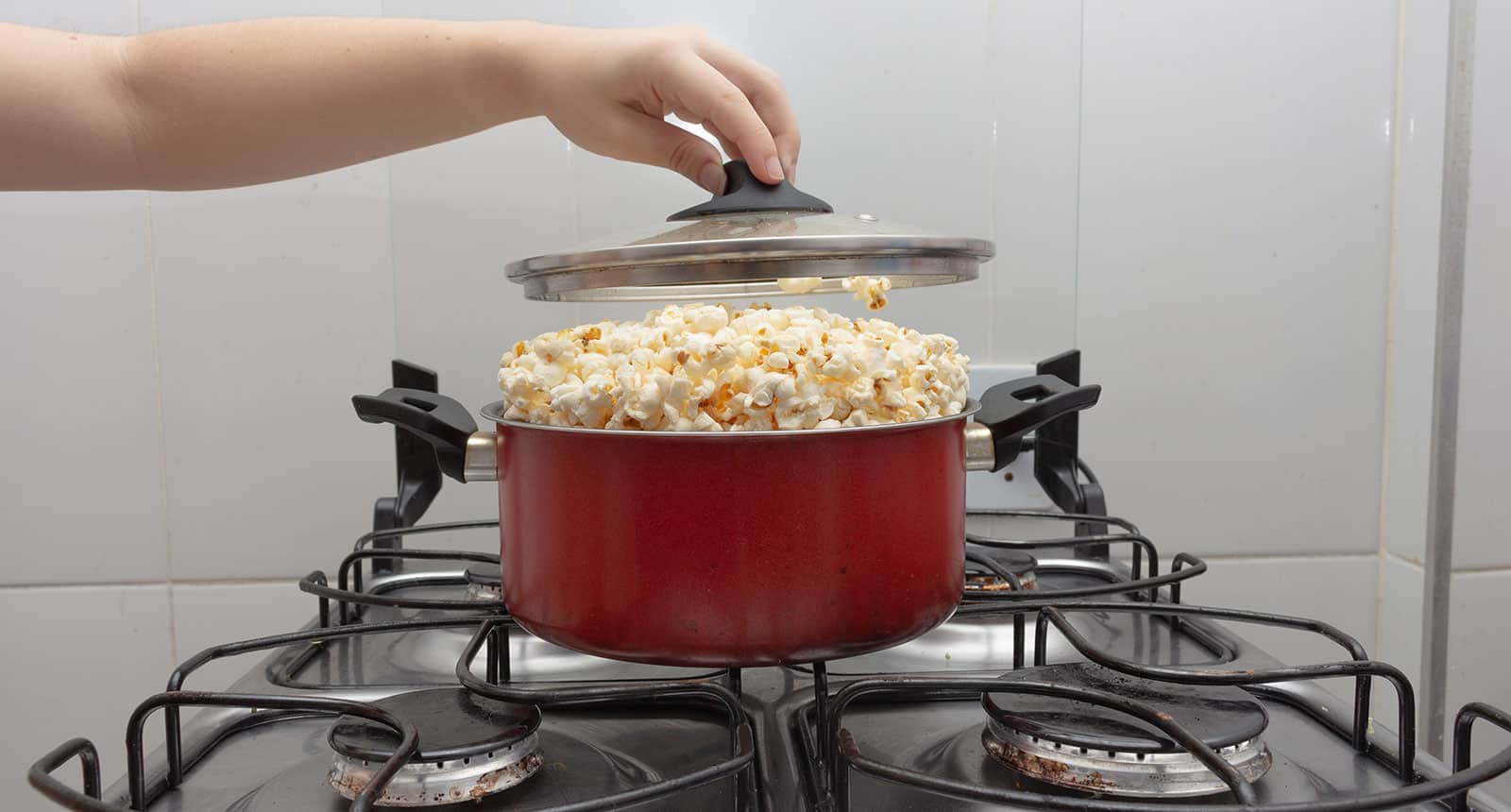 Step 3: Covered The Popped Popcorn With Butter
Place the pot on the stove, set the flame to low, then add sugar and about 5ml of water and stir well. Heat until the sugar has melted and gradually turned brown. While cooking, stir well with chopsticks if you do not want the sugar to burn.
Then, pour the prepared butter into the pan with a little bit of water, continue to stir until the butter is melted, and then turn down the heat. Now that you have the sugar-butter mixture, the color is fragrant.
Finally, pour all the popcorn into the pot, stir it steadily for 3-4 minutes so that the popcorn kernels soak the butter-sugar mixture.
Method 2: Make Popcorn In The Microwave
Microwaves are not only for heating or defrosting food but also for many other uses. One of the microwave's uses is that you can use it to make the popcorn fast, easy to cast. Let's go to the kitchen to discover how to make popcorn in the microwave in the article below!
Step 1: Prepare Materials
Here are the ingredients you need to prepare to make microwave popcorn in a 2-person serving:
50g of popcorn kernels (for-microwave type)
2 tablespoons of butter
1 tablespoon of sugar
1 glass bowl for microwave
Step 2: Melt The Butter In The Microwave
Put the butter in a ceramic or glass bowl, microwave in the defrost mode for about 20 to 25 seconds until the butter melts completely.
Step 3: Mix The Ingredients
After the butter is melted, bring it out. Continue to add 1 tablespoon sugar and 50 grams of popcorn kernels and mix well with butter.
Popping The Popcorn Kernels
Cover the bowl so that when popping, the kernels won't splash out. Next, microwave it at a high-temperature level for about 3 minutes.
After 3 minutes, take the popcorn out to bounce a few times so that the sugar and butter will stick to the popcorn evenly.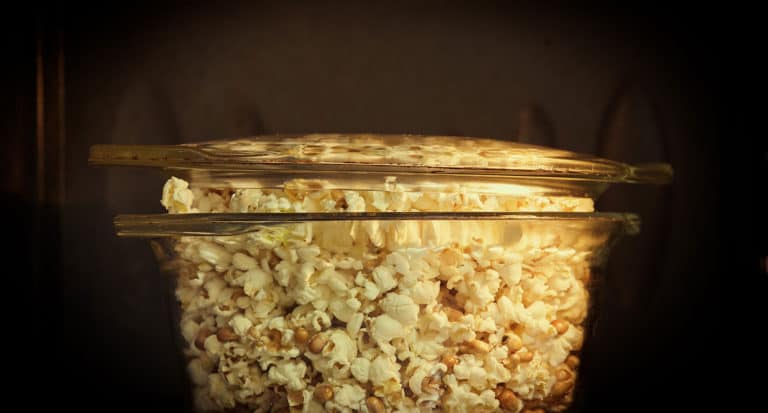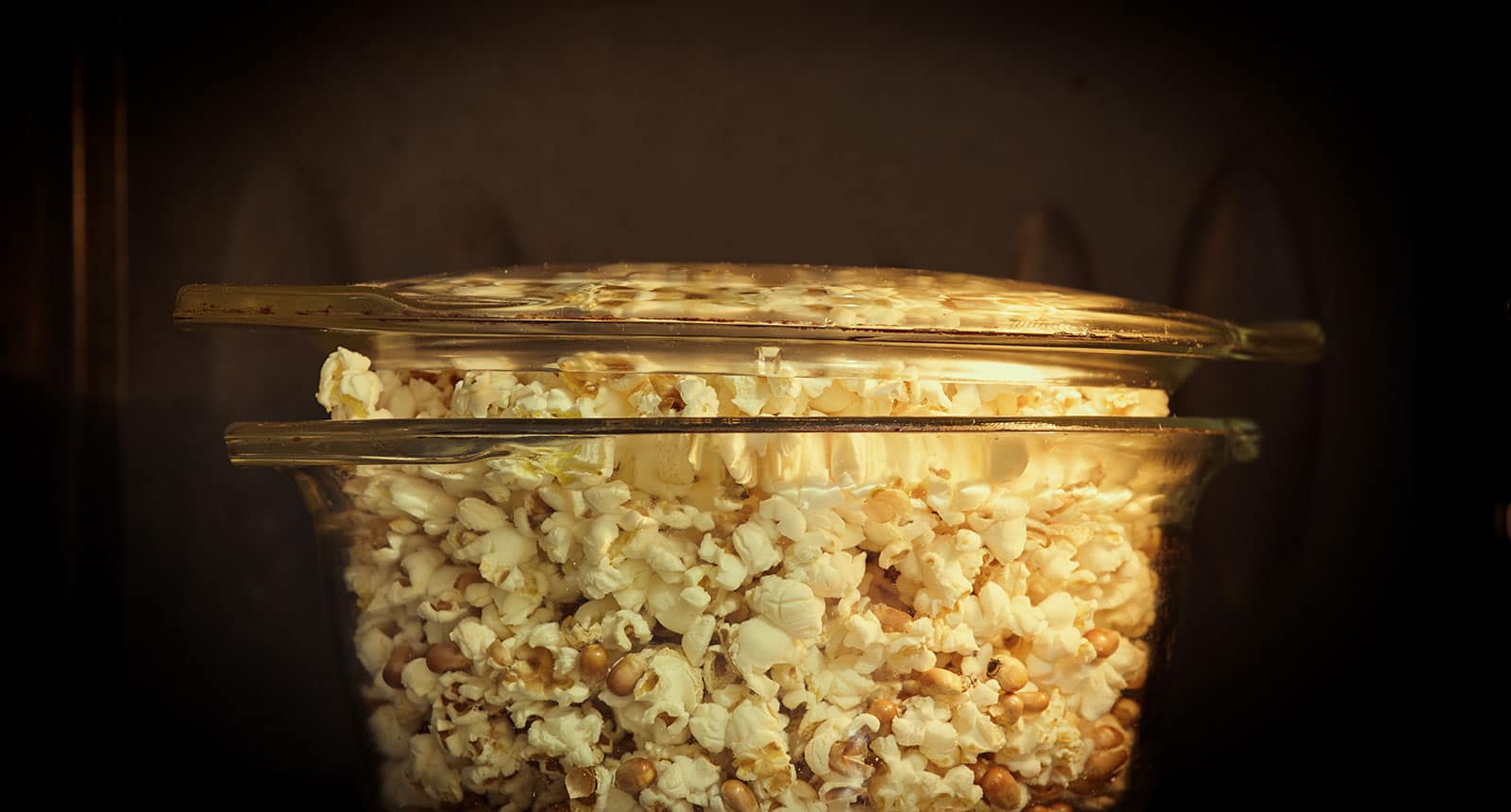 Finished Popcorn Requirements
Popcorn is satisfactory when the popcorn kernels expand evenly. The butter and sugar are evenly absorbed into the popcorn kernels so that they will be crispy without being hard.
Besides, the popcorn that is popcorn kernels must be golden and beautiful. This is the characteristic color of popcorn combined with the pale yellow color of avocado.
When enjoying popcorn, you will feel the rich aroma of butter and the scent of vanilla that is extremely attractive.
Some Tips You Should Know When Making Popcorn
Below are some tips that you should remember to ensure that your popcorn will be successfully made:
In addition to these methods, you can make popcorn with pots, non-stick pans from the best-trusted brand, like Scanpan products, or rice cookers.
Though there are differences between stainless steel and hard-anodized cookware, you can use either of them for popping popcorn, but it must be a deep-sided one.
The most important ingredient in popcorn making is popcorn kernels. Many types of popcorn kernels are sold in supermarkets and online.
You can choose between yellow popcorn kernels or white popcorn kernels.
When making popcorns, the kernels will expand very large, so you do not need to prepare too many kernels.
You can combine with other ingredients for a more diverse variation. Make strange spicy popcorn with chili powder and satay, make green tea popcorn with green tea powder, etc.
Pay more attention to shelf lives of popcorn. It is based on its types, like unpopped or popped.
You can choose unsalted butter, not necessarily sweet butter.
Methods Of Popcorn Preservation
To keep the popcorn crispy for a long time, you need to:
Wait for the popcorn to cool down, and then place it in a sealed plastic bag. So you have finished popcorn without an extremely simple popcorn maker.
The best tip for storing popcorn is to put it in a sealed plastic bag or glass jar in a dry, cool place.
Avoid leaving popcorn in the open for too long because it will turn soft.
FAQs
Below may be the answers to your questions:
Wrapping It Up
Popcorn is one of those delicious snacks that you can easily make at home. This article has shown you how to make popcorn with a simple pot and microwave. Which method is your favorite?
Come to the kitchen to try making this delicious snack, and do not forget to show off your finished product to me. This is also an ideal dish for you when you want to watch movies at home. Good luck, and do not forget to leave a comment!
Nutrition Facts
4 servings per container
---
Amount Per ServingCalories327
% Daily Value *
Total Fat 30.7g

47

%
Cholesterol 61mg

21

%
Sodium 188mg

8

%
Potassium 7mg

1

%
Total Carbohydrate 14.8g

5

%

Dietary Fiber 0.4g

0

%
Sugars 12.5g

Protein 0.5g

0

%
---
* The % Daily Value tells you how much a nutrient in a serving of food contributes to a daily diet. 2,000 calories a day is used for general nutrition advice.