The flavor of Tanzanian foods has left a profound impression after tasting them on my last trip to this country. And, I am sure that you will experience the same fantastic feeling if you have a chance to try them.
What are you looking for from Tanzanian recipes? Flavor, origins, history, or whatever you want will appear in this post specifically. Therefore, please put all your mind into reading it to avoid missing any essential information.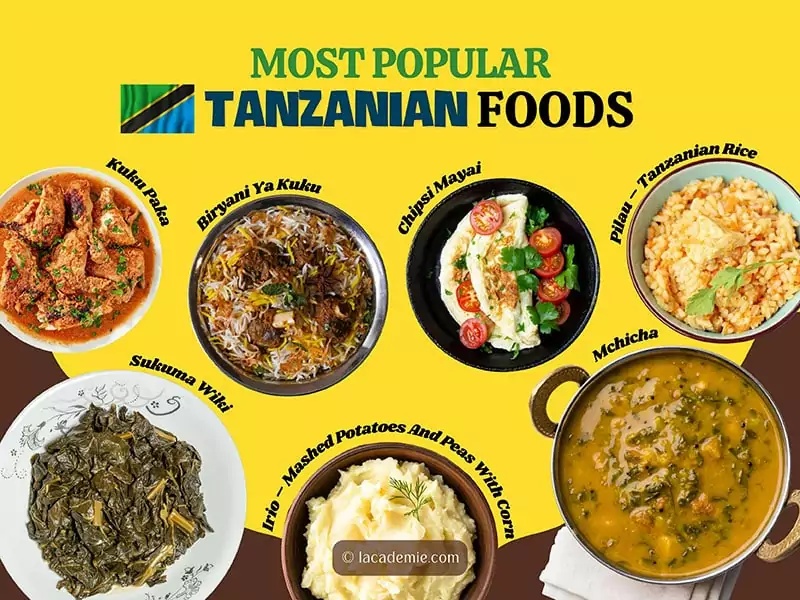 Fall In Love With Tanzanian Seafood And Meat-Based Main Dishes
The savory flavor of seafood and meat-based dishes always leave a deep impression in my mind. Try them, and they will do the same thing to yours, too.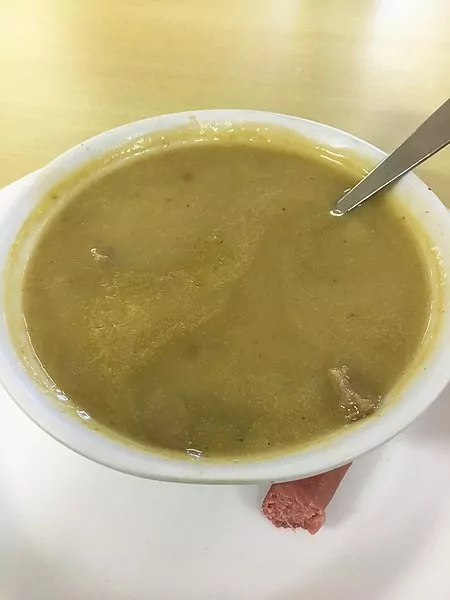 It is a pity not to add Mtori to your Tanzanian breakfast recipe. This soup is an invention of the Chagga tribe in the Kilimanjaro area of Tanzania, especially popular in Moshi-Arusha. Bananas and meat are indispensable ingredients in this food.
In addition, potatoes and milk help enhance their flavor. Mashed green bananas or plantains are another necessary ingredient for this smooth and creamy soup. While Mtori is a popular dish for everyone, it is the favorite choice to feed women after giving birth because of its high nutritional profile.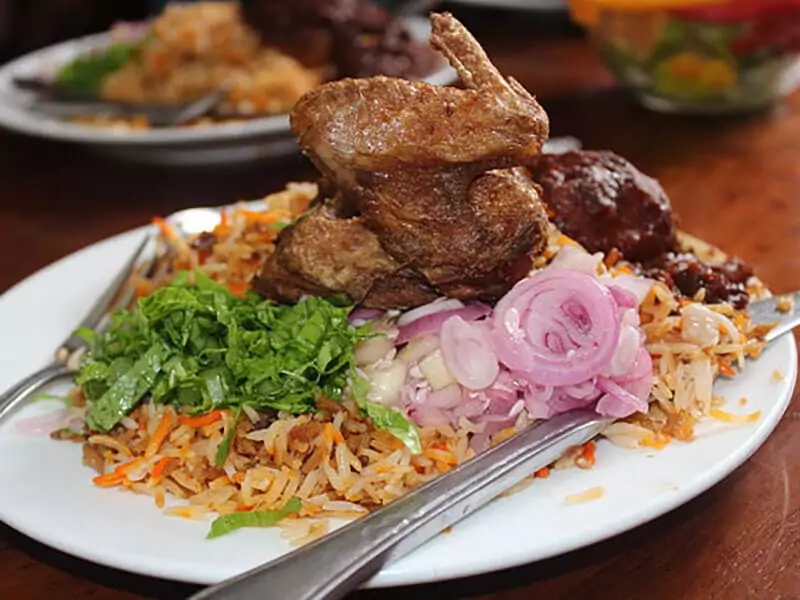 There is no exact information about the origins of Biryani, but much evidence shows that it is derived from the Indian subcontinent. One theory says that the modern Biryani version was born from the Mughal Empire in the royal kitchens.
Meanwhile, another one claims that this food already existed before the Mughals attacked India. Biryani Ya Kuku is an essential part of the festivals in Tanzania like Muslim Eid al-Fitr. The food is a harmonious combination of rice and chicken.
You can find other versions made from beef, goat, sheep, or even seafood. In addition, it has an intense flavor thanks to a sauce prepared from vegetables, cumin, turmeric, and yogurt.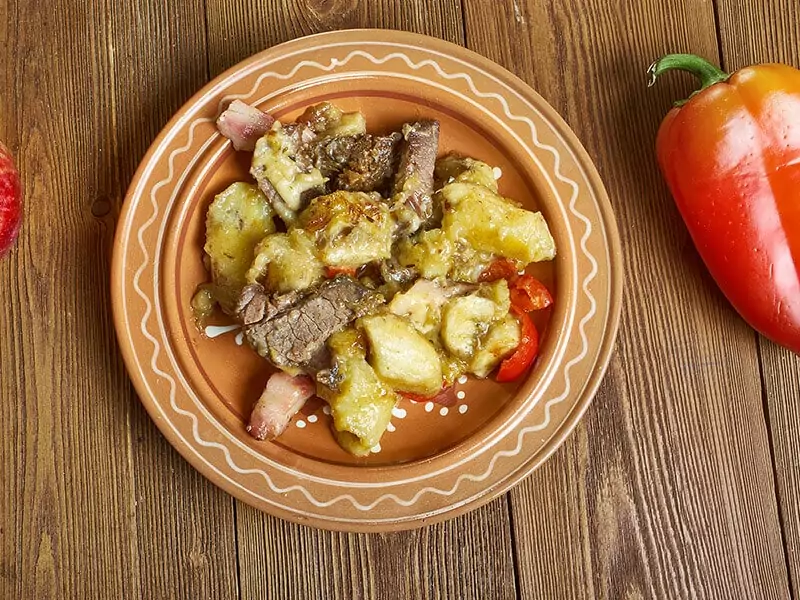 Mchemsho is a soup that originates from the northern region of Tanzania. Nowadays, it appears during meals of many households across the country. The rich taste and softness of meat and veggies will make you fall in love with this Tanzanian specialty.
Usually, Tanzanians use beef, chicken, or goat to make Mchemsho. The soup becomes more flavorful with the appearance of potatoes, bananas, onions, carrots, and green peppers. Its taste will make your mouth water. It will add a large amount of protein to your body.
If you are drunk the previous evening, you should eat a cup of Mchemsho the following day because it is a good option for hangovers. Pregnant women, nursing mothers, and sick people also love to eat this food.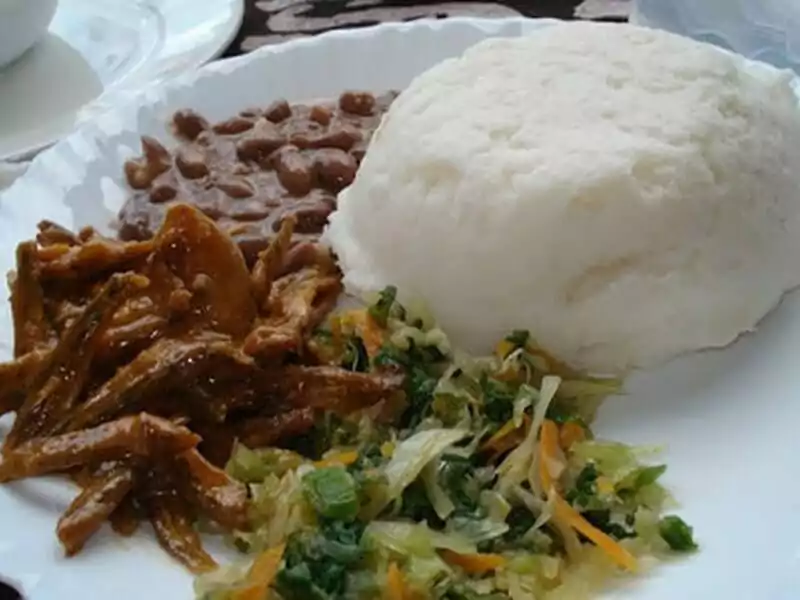 Ugali is an ideal Tanzanian lunch recipe for your travels. It is a traditional dish of African people. It is a thick porridge created from grounded corn or a mixture of corn and cassava flour. Various areas of Tanzania eat it alongside sardines.
The fish appear in Lake Nyasa in the south of Tanzania, while Lake Tanganyika contains a lot of sardines in the western area. Besides, they also live in the Indian Ocean in Dar Es Salaam.
As a result, these tiny fishes are a staple food in many African nations. In the culinary culture of Zambia – a neighboring country of Tanzania, people often dry the dish and serve them with veggie-based dishes.
Tanzanians usually process sardines by sun drying or smoking them and combine with tomatoes, onions, and spices. Interestingly Ugali appeared on the Intangible Cultural Heritage of Humanity of UNESCO list in 2017.
Observe the way to make incredible Ugali at home here.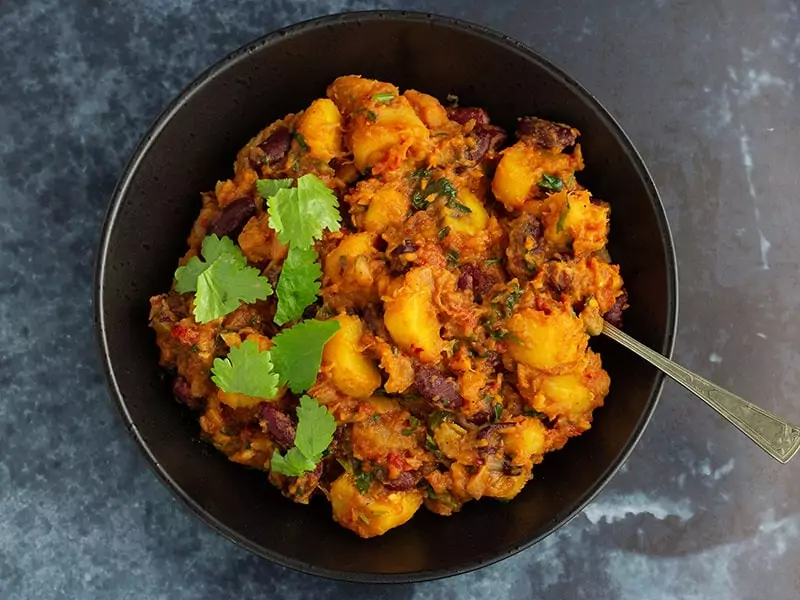 Matoke or green bananas is a staple food of Tanzania and many other African countries. It originated from Southeast Asia and appeared in Africa in the 1st and 6th centuries AD through commercial activities.
It is associated with the cuisine of the Great Lakes region of Africa. Chefs will steam or boil green bananas and beef, beans, nuts, and vegetables to obtain a great food. People of the Haya Tribe in Kagera region consider it as a specialty.
Matoke in the Kagera region in northwestern Tanzania has a special flavor because local green bananas are somewhat superior to their counterparts from other regions in terms of taste and appearance.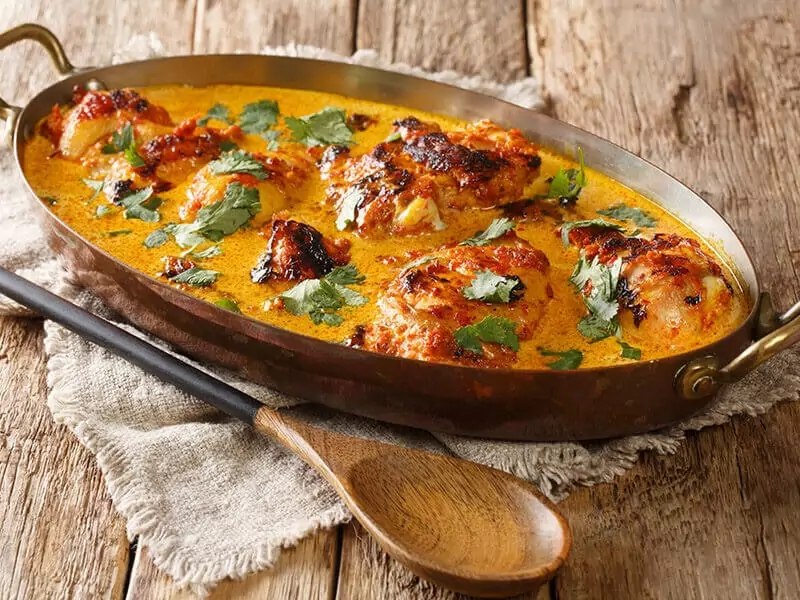 Kuku Paka is influenced by three famous cuisines, including Africa, India, and Arabs. In Swahili, the word "Kuku" means "chicken," and "Paka" means "spread". Also, it is called Kuku Na Nazi.
It includes chicken and coconut. You will be mesmerized by the softness of chicken and the rich taste of broth made from coconut milk or coconut cream.
The thing that makes it different is the smoky flavor of the char-grilled chicken, though Tanzanians sometimes use shrimp or fish to replace it.
Get the instructions to make Kuku Paka to treat your loved ones.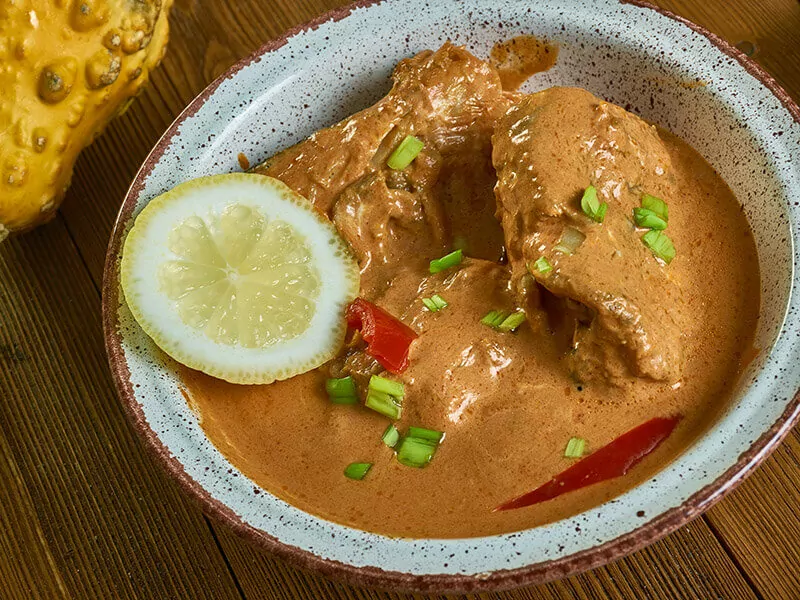 Mchuzi Wa Samaki is a famous fish-based stew from Tanzania with a richness that will please your palate greatly. Many different types of fish are used in this food, depending on other regions.
If you enjoy Mchuzi Wa Samaki in northern Tanzania, you will often see kambale fish in this food. Meanwhile, tilapia and migebuka fish are commonly used in the central and Lake Zone regions.
In addition, the flavor of dishes becomes more diverse with the appearance of onions, carrots, tomatoes, green peppers, and coconut. In particular, its tasty flavor comes from curry powder and lemon juice.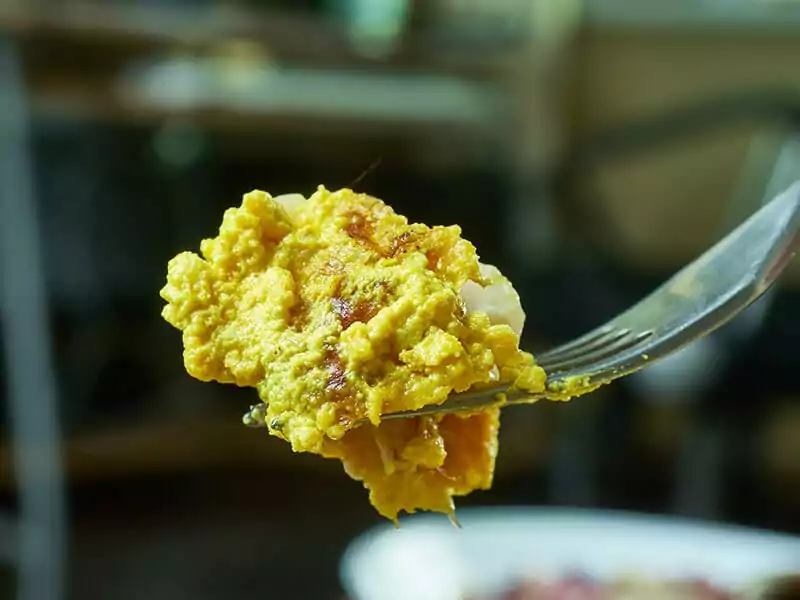 If you travel to the coastal areas of Tanzania, Samaki Wa Kupaka is a dish you must try. It is a specialty of Zanzibar and many other coastal regions. Its excellent flavor is made of grilled fish and coconut milk.
Also, the typical sour taste of tamarind is another highlight of it. People cook the fish with coconut milk, tamarin, and lemon juice sauce until it turns rich, soft, and succulent. This yummy dish is often served with Chapati (flatbread) or rice.
Until now, I still want to go back to Tanzania to enjoy the wonderful Ndizi Na Nyama again. It is a traditional food of Tanzanian cuisine. I was attracted by its wonderful combination of plantains, meat, curry powder, coconut milk, and vegetables.
The word "Ndizi" in its name means "plantains" and the word "Nyama" means "meat". Both ingredients will achieve the perfect tenderness after being simmered for some time. The dish will be better when paired with rice and Ugali.
Pilau is a perfect choice to fill your hungry stomach after a long discovery day. It is a rice-based food when rice is cooked in stock along with spices, meat, and vegetables. It has many different variants depending on the region.
Although rice cultivation has existed in South, Central, and Western Asia for a long time, it wasn't until the Abbasid Caliphate period that the Pilau recipe as we know it was created.
From that time, this amazing dish gradually spread to many different areas in the world, including East Africa and Tanzania.
Keep Your Body Healthy With Yummy Tanzanian Vegetarian Foods
Besides non-vegetarian foods, you can choose these options if you are a vegetarian. These recipes will have distinctive features that will fascinate you immediately.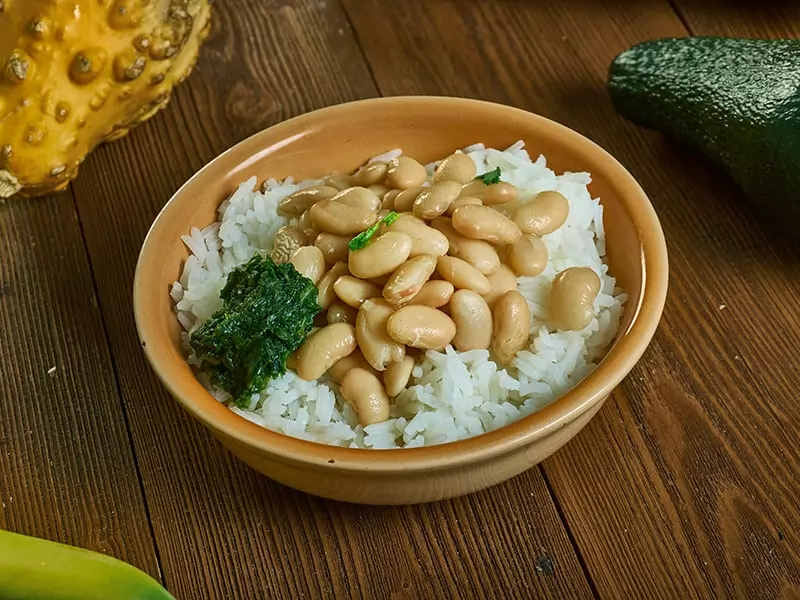 Wali Na Maharage deserves to appear in your Tanzanian dinner recipe menu. This simple dish is a combination of rice, beans, and, sometimes, coconut milk. Different spices will make it more flavorful. This recipe will bring a mild yet rich taste.
It is an essential part of the holidays, weddings, funerals, and religious festivals in Tanzania. Initially, the cooking beans and rice would take together when the beans were cooked first, and the rice was added later.
On the other hand, the chef will cook both separately in the modern version. Nowadays, you will be served a plate of rice and another one containing beans, onions, green peppers, tomatoes, and carrots. You will use a spoon to eat this food.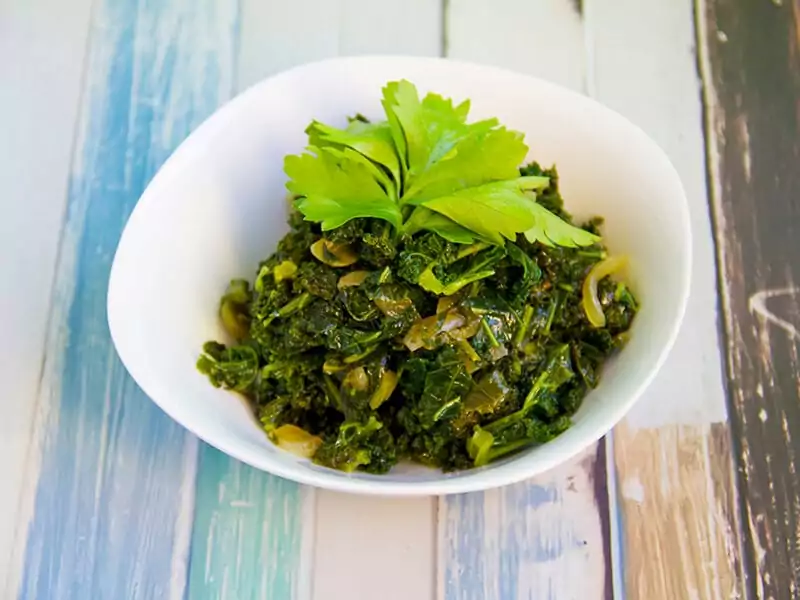 Sukuma Wiki is a famous vegetarian food that is usually served with Ugali. This recipe is quite simple when containing only collard greens, onions, and spices. Tanzanians often call it Sukuma according to Swahili name.
Its "Sukuma Wiki" name means "stretch the week". This shows that this food is pretty cheap and you can eat it at any time. Evidence showed that the ancient Greeks planted collard greens and consumed them in about 2000 years.
It is straightforward to cook Sukuma Wiki with these directions.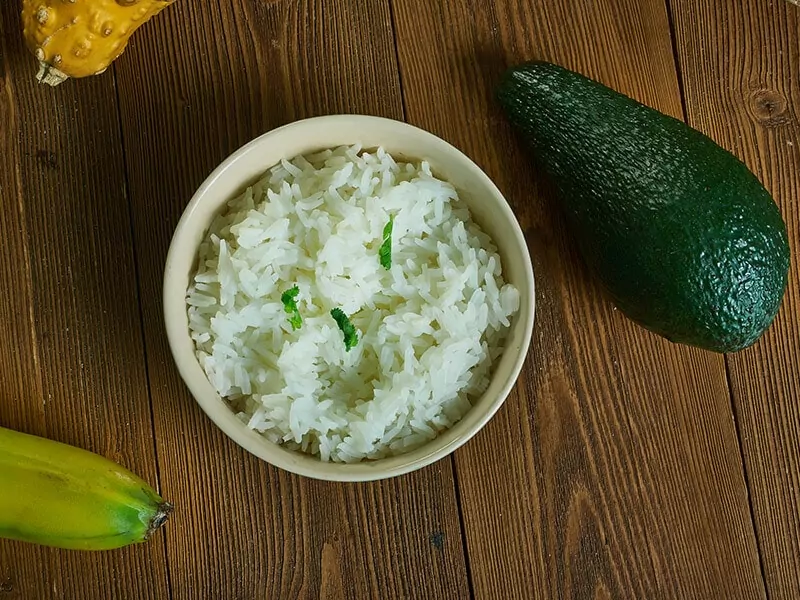 Rice is an indispensable food on the dining table of households in Tanzania. It can be upgraded into a traditional side dish called Wali Wa Nazi (coconut rice). Tanzanians often eat it with curries and stews to enhance its taste. This delicacy is also well-known in Uganda and Kenya.
This white and aromatic rice dish is enriched with coconut milk and some salt (for extra savoriness). This food is easy to make and can remind you of Nasi Lemak, a similar dish from Malaysia.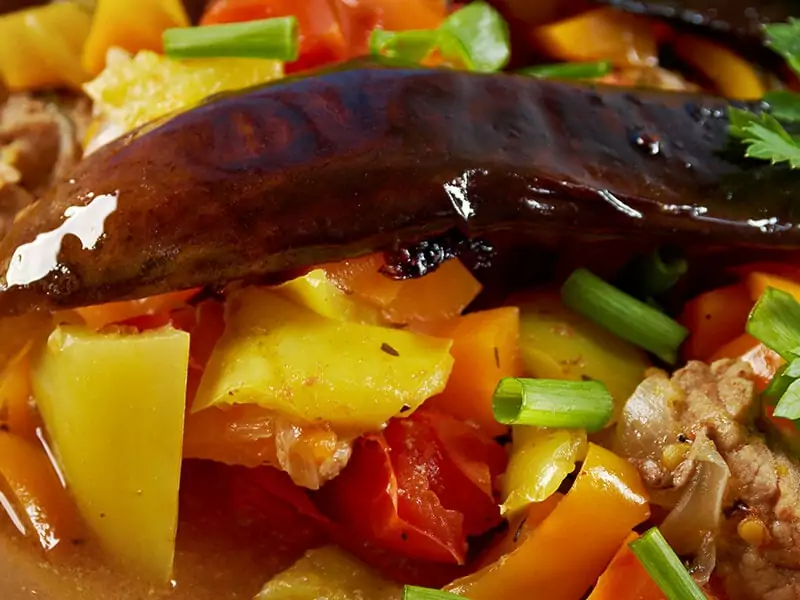 If you are looking for a plant-based curry of Tanzanian cuisine, you should consider Mchuzi Wa Biringani. The rich flavor of this eggplant curry will make it a nice addition to your meal rotation. It is a favorite choice of Swahili people in the coastal area of East Africa.
Sized-bite eggplant pieces will be stir-fried before cooking. To increase its taste, the chef adds tomatoes, carrots, onions, ginger, and potatoes to this recipe. Furthermore, the appearance of coconut milk will make it richer and have a dense texture.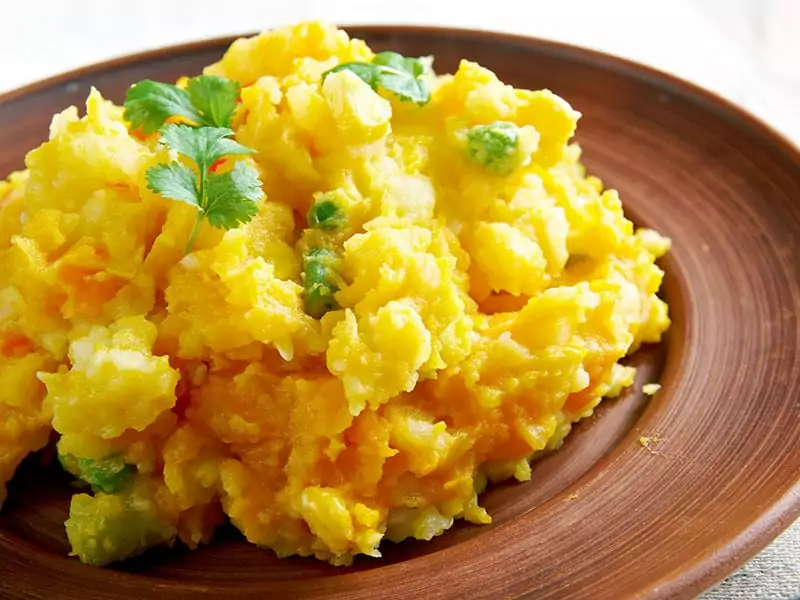 Tanzanians love Irio as if it were the native food of their country. However, it is an invention of the Kikuyu tribe in Central Kenya. In Kikuyu, the word "Irio" means "food". The dish is also famous in Uganda.
This yummy side dish results from a combination of mashed potatoes, peas, corn, and spinach. Despite its simplicity, this recipe has many different variations. It is a healthy, gluten-free, vegetarian option that health-conscious eaters shouldn't ignore.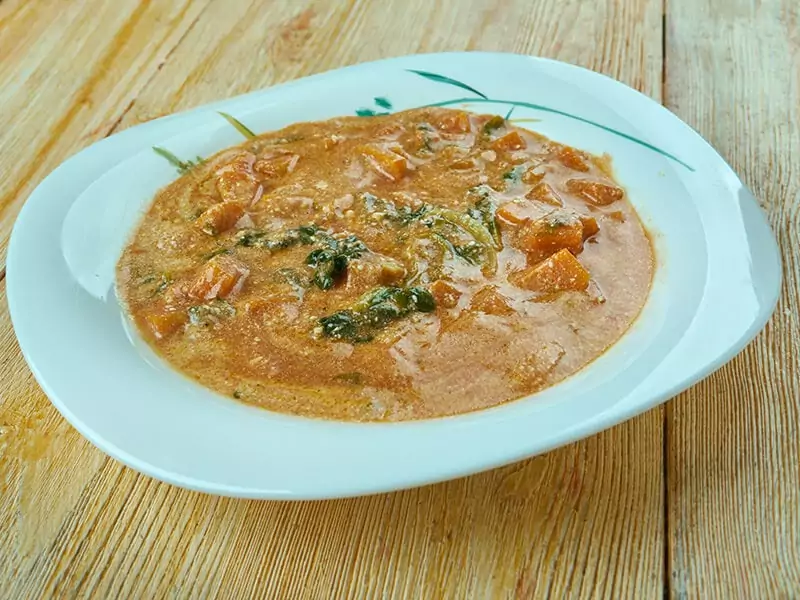 It will be a shortcoming if I miss Mchicha on the list of the famous Tanzanian foods because this one is a popular choice for people who like vegetable dishes. This delicious curry includes spinach, coconut milk, and peanut butter.
Its creamy flavor and dense consistency will make you love it on the first try. Tanzanians often combine it with rice, ugali, or beans to serve as a main dish. What do you think about cooking this simple, versatile dish to bring an extoic Tanzaian feel to your kitchen?
Do Not Neglect Delicious Tanzanian Snacks And Desserts
It is a pity not to taste the incredible flavor of Tanzanian snacks and desserts. They are your savior to treat your hunger in the mid-day meals and refresh your taste buds after the heavy meals.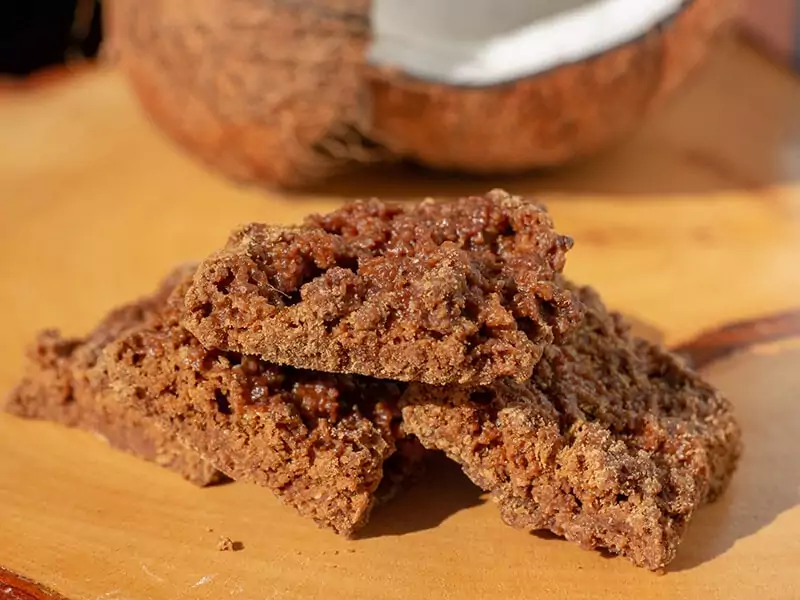 When you arrive in Tanzania, you will easily see Tanzanians playing Tanzanian board games and enjoying the cups of coffee along with Kashata on the streets. It is a famous Tanzanian dessert recipe you must try.
Kashata is a Swahili sweet snack that is pretty standard in Eastern African countries. Peanuts and grated coconut are indispensable ingredients in this food. In addition, you will feel the flavor of milk, cinnamon, and nutmeg from it.
The chef will use the stove for baking it or cooking directly over a fire. It is great to enjoy it with a cup of coffee since this dessert can combine well with the bitter taste of your drink.
It is time to go to the kitchen to make delicious Kashata.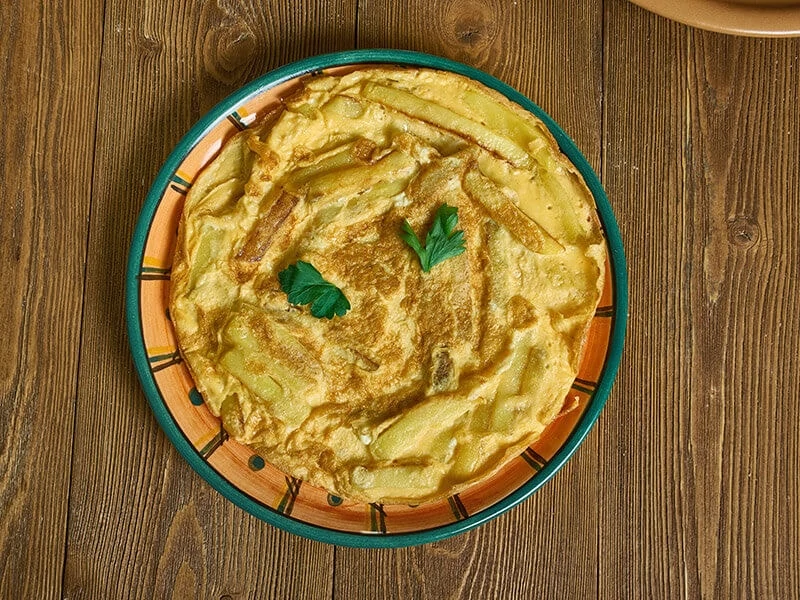 If you are looking for a delicious street dish in Tanzania, I recommend trying Chipsi Mayai. Tanzanians often call it Zege. It appeared for the first time in the streets of Dar Es Salaam (Tanzania's largest city) and gradually became standard across the country.
You can come across it anywhere from rural areas to urban regions. It is considered an unofficial national dish of Tanzania. Plus, Chipsi Mayai is a popular dish in Kenya, one of Tanzania's neighboring countries.
The chef will fry chips, beaten eggs, and oil on a pan to make it. Vegetables like bell pepper, onions, and cilantro will make it better.
Kachumbari – a salad famous in Tanzanian and Rwandan cuisine, is a perfect side dish for this Chipsi Mayai. When you order this food at restaurants or street vendors in Tanzania, you'll also enjoy this dish with a local hot sauce called Chachandu.
Nyama Choma is a favorite choice of tourists when walking on the streets in Tanzania. This is an excellent suggestion for people who like barbecue. Normally, Tanzanians will use chicken, beef, or goat to make this food.
Nyama Choma is linked with the history of the Massai people, a pastoral ethnic group living in modern day Tanzania and Kenya. Those people tended large herds of cattle and lived near plentiful game parks, explaining why they created this hearty, meaty dish many centuries ago.
The meat for Nyama Choma can be marinated with a mixture of lime juice, salt, pepper, ginger, and garlic before grilling. You eat this food with your fingers. It is fantastic to eat it with Kachumbari (salad) and Ugali (porridge).
Compared to the steaks in the West, the meat of this food will be tougher and gamier. It is a perfect choice to eat while sipping a few glasses of beer with friends.
Let's take a trip to Tanzania to enjoy mouthwatering Nyama Choma.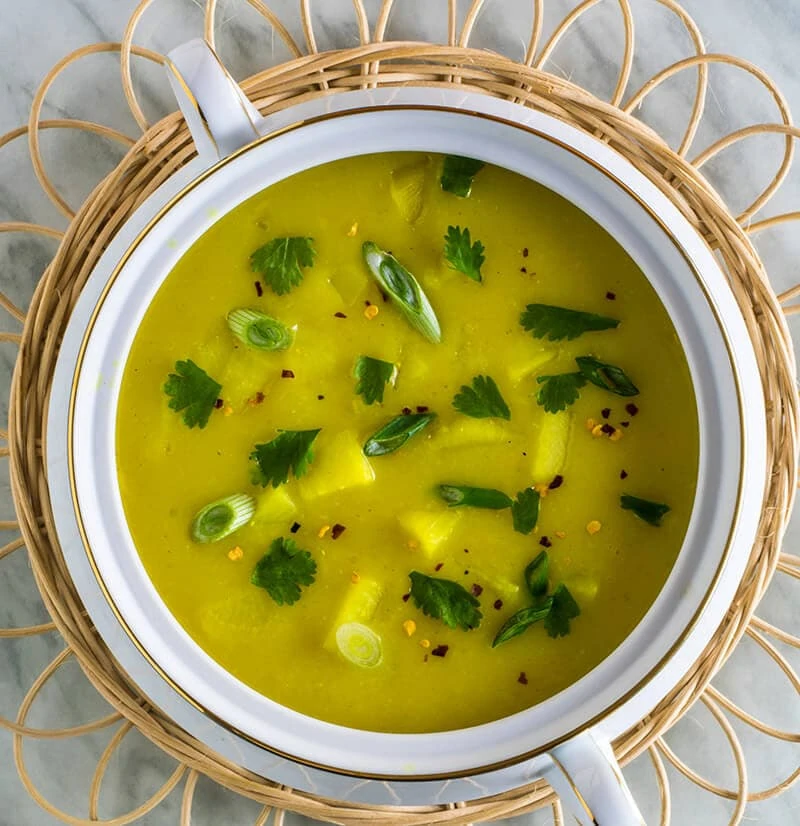 Urojo or Zanzibar Mix is a mouthwatering and nutritious snack for you and your family. Its essential ingredients include sorghum flour and different types of toppings, depending on the regions.
You can find fried cassava, Kachori (potato balls), Mishkaki Ya Sururu (beef skewers with marbling), and Chachandu sauce in this food. It is a harmonious recipe for flavor, color, and texture.
This snack of Indian origin is one of the famous specialties of Zanzibar and Dar Es Salaam. You can easily buy it at the vendors on the streets in Tanzania. If you have the chance to go to the Forodhani night market, you have to try it.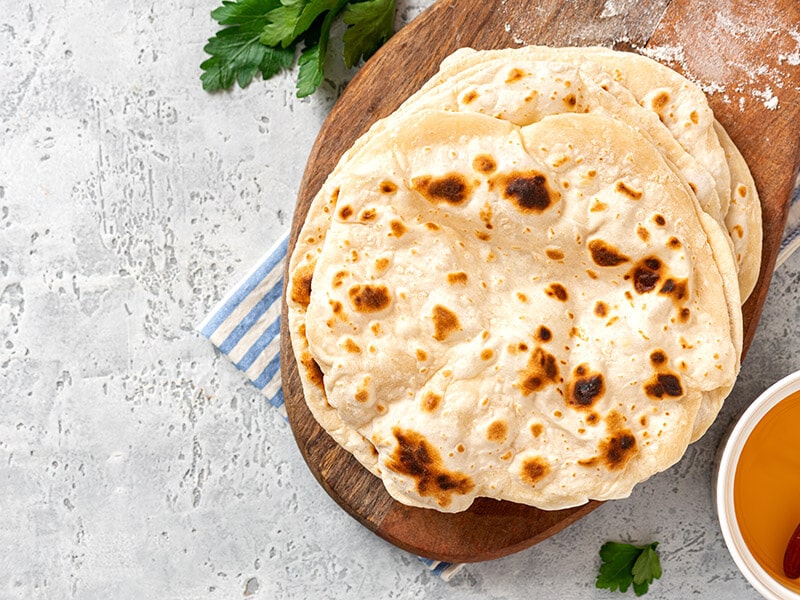 Chapati or Roti is a traditional dish in Tanzania and many other African countries. It is derived from Indian cuisine, first appearing in the Egyptians' Indus Valley civilization 5000 years ago. However, some say it is an invention of East African people that was brought to India.
Regardless of the origin, the way of making it is always the same. Chefs use wheat flour to form a dough (Parat). They cook it in a flat skillet (Tava). It is a common choice for breakfast and snack meals.
The name "Chapati" originates from the word "Chapat", which means "flat". This soft and chewy flatbread is a great suggestion to eat with stews and curries.
Follow these tutorials to make fantastic Chapati at home.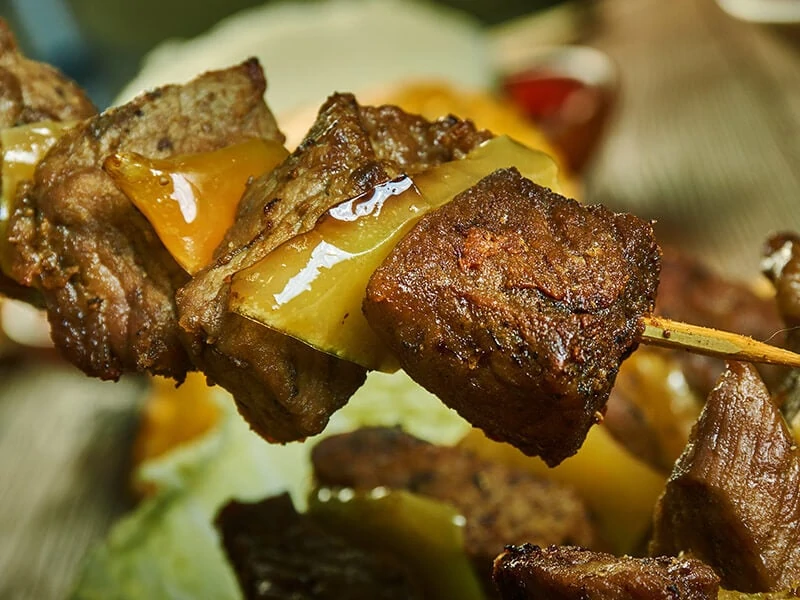 When it comes to Tanzania's snacks, Mshikaki is always on top of the list. If you are a person who likes grilled foods, this is an excellent suggestion for you. Beef seasoned with ginger, peppers, lemon, and spices will create a mouth-watering treat.
When grilling over charcoal, the dish will have a typical smoky flavor. These beef skewers often appear along with roasted potatoes or plantains. This food is widespread throughout the streets in Tanzania in the evening. It is great to enjoy with a few beers.
To create delicious cuts of meat, grilling time is extremely important. Rushing will ruin the perfect taste of the meat, so you have to wait a bit for a great flavor.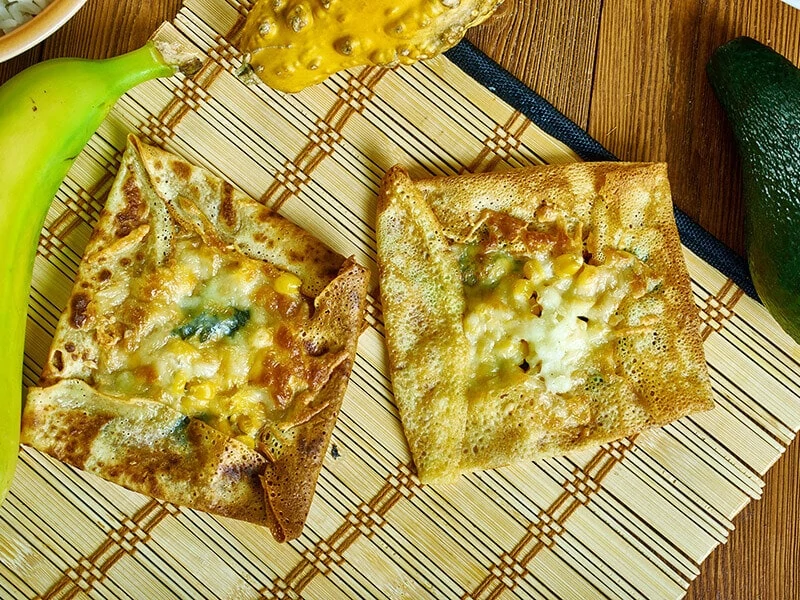 Most tourists choose to enjoy Zanzibar Pizza during their trip to Tanzania. This excellent snack was born 30 years ago when a man named Haji Hamisi created it when traveling to Mombasa.
Nowadays, you can find about 30 Zanzibar Pizza spots in Pemba and Unguja. Wheat flour, chicken, onions, black pepper (Pili Pili Manga) are the base components. Moreover, toppings such as cheese, mayonnaise, and veggies will make it better.
The chef will use Tava to fry Zanzibar Pizza with ghee to bring perfect crunchiness for pizza. You should eat it with spicy mango chili sauce. In particular, many people think it is more similar to Murtabak (stuffed grilled pancakes) than pizza.
You can enjoy a more expensive version of Zanzibar Pizza with a lot of seafood added. If you want to eat sweet pizza, you can choose the variant containing Nutella or fruit filling.
Listen to some reviews while eating Zanzibar Pizza in Tanzania.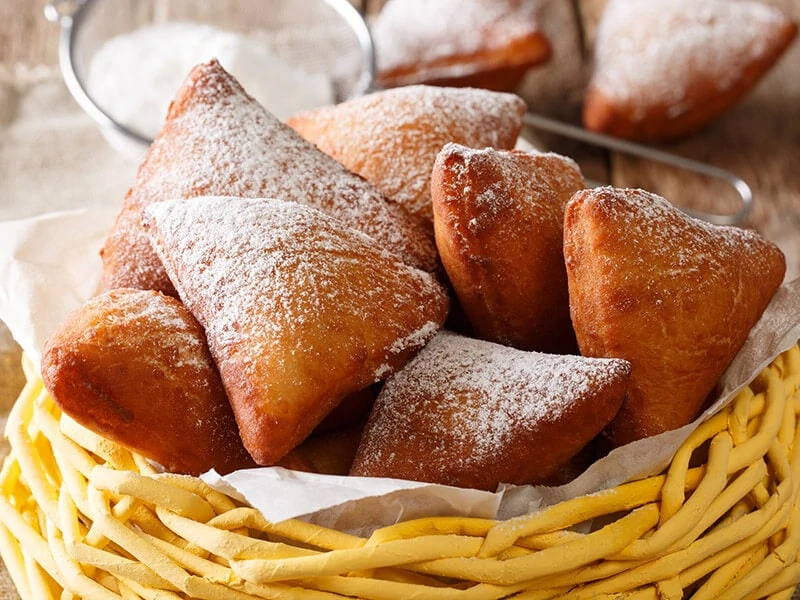 Tanzanians often eat Mandazi as a snack. An invention of the Swahili people in the coastal area, it is a great option to fill your stomach at breakfast. This light food usually appears in meals of households across Tanzania.
This spectacular donut type is a favorite food of Tanzanians in Tanga, Dar Es Salaam, and Pwani in the evening with beans or tea. Wheat flour, milk, sugar, and eggs are elements that make up this delicacy. You will love the crunchiness of Mandazi with rectangular and triangular shapes.
When you attend the Muslim marriage ceremonies in Tanzania, you will often encounter this food with tea and soft drinks.
Brief About The Long-Standing Cuisine Of Tanzania
Tanzanian cuisine has great dishes and spices. When referring to common ingredients in Tanzanian cuisine, it is impossible not to mention coconut, bananas, beans, and meat. Tanzania has the largest livestock in Africa.
Therefore, beef, goat, and chicken are indispensable components in Tanzanian dishes. These meat foods of this country have tasty flavors and are the top choices for dinner and lunch to supplement the protein in the body.
The appetizers of Tanzania are also diverse, and salads are always the favorite option of Tanzanians to start the party. You can find other foods made from fresh, boiled, or mashed vegetables.
The desserts of this country often aim to simplify but still leave deep impressions in the minds of diners. This country is famous for fruit cakes combined with coconut, cream, and peanuts.
Tanzanian cuisine is pretty similar to neighboring countries because it is influenced by these cuisines, especially by India and Kenya. Indian migrants brought many culinary recipes to Tanzania in the 19th century.
Enjoy Your Trip!
After reading this post, I hope you will have a great experience. It is ideal for you to get new recipes to add to your travel book and expand your knowledge about an exciting and new culinary background.
Do not miss the opportunity to come to Tanzania to enjoy these incredible foods. After that, please share your feelings after enjoying them in the comment section, as well as leave any questions you want, since I will respond all of the time promptly. Thanks a lot.