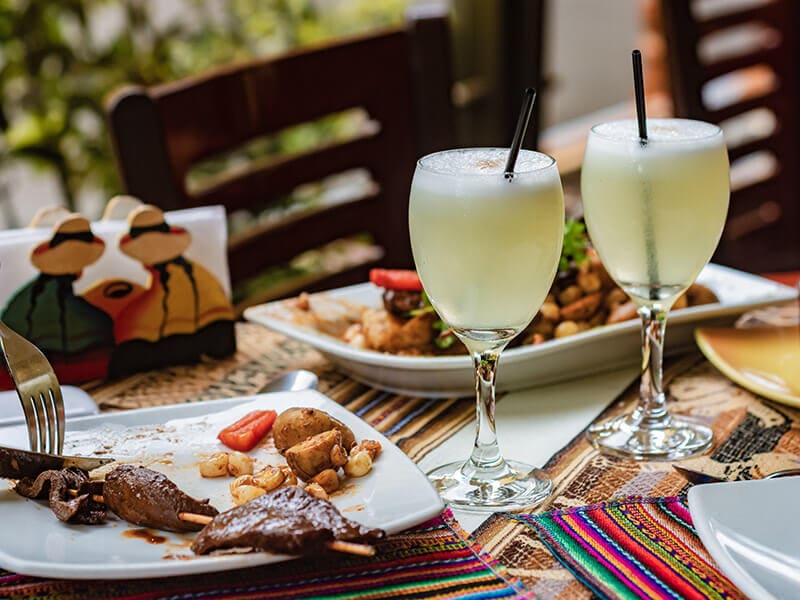 From ancient Inca cocktails to modern breweries, Peruvian drinks are heavily inspired by the country's culture, history, and distinctive ingredients.
Almost every drink in Peru comes with an interesting back story, so if you want to learn about this country's food culture and history, this is a great place to start!
Peruvian drinks are all outstanding and unique in their own way. It will be such a waste if you don't try them all out during your visit to Peru. So take a look at this detailed checklist below to avoid missing out on the most iconic drinks in this nation.
What To Drink In Peru – Let's Explore Their 11 Signature Alcoholic Drinks!
The alcoholic beverages in this country are a must-try for anybody searching for an authentic Peruvian experience. So don't waste another second; give this section a read and note down the ones you like most!
1. Pisco – Peruvian Brandy
Alcoholic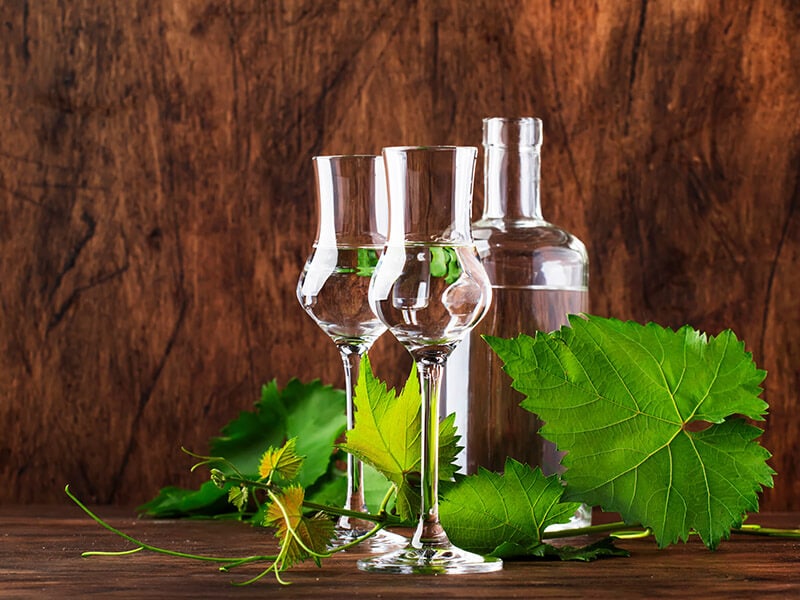 Pisco is a type of brandy made from distilled grape juice in the gastronomy of Chile, Spain, and of course, Peru. Pisco was first created in the 16th century to replace a Spanish brandy called Orujo.
Pisco has many varieties, each describing the grapes and the production methods used to manufacture the alcohol. Different bottles, of course, have different flavors, aromas, and bodies.
In Peru, this diverse spirit is usually created by distilling the juice of eight kinds of Peruvian grapes once to keep a strong and earthy flavor. Oak-aging is forbidden in the production of this delicacy, so the process of making Peruvian Pisco is pretty intensive.
Although this worldwide famous brandy tastes terrific on its own, it is also the main ingredient in many cocktail recipes.
Where to find it: At many liquor stores, supermarkets, bars, and restaurants in Peru. The best place to drink and learn more about this drink is the Pisco Museum in Cusco.
This clip will tell you everything you need to know about Pisco!
Alcoholic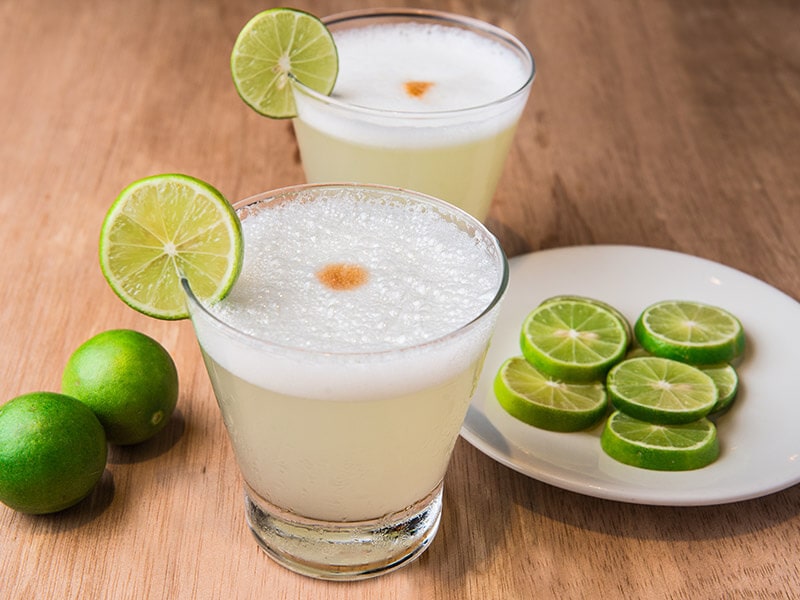 Although Pisco Sour is just one of many Pisco-based Peruvian cocktails, the popularity of this drink has reached a point when it has its own official national holiday.
This national drink contains lime juice, sugar syrup, egg whites, and of course, Pisco. The mixture is all shaken up with ice and served cold. This signature Peruvian recipe was invented in the early 1920s by Victor Vaughn Morris, an American bartender based in Lima.
The true origin of Pisco Sour is still a heated topic among Chileans and Peruvians as both claim to be the home of this iconic brandy.
Where to find it: At several bars, pubs, and restaurants around Peru. Locals usually drink during its national holiday, which is the first Saturday of February.
Alcoholic
As I mentioned earlier, Pisco has made its way into many cocktail recipes. El Capitán is one of the popular ones. Appearing roughly the same time as the famous Pisco Sour in the 1920s, El Capitán is also enjoyed by almost every Peruvian.
This delightful cocktail is made by mixing Pisco, sweet vermouth, and Angostura bitters with ice. It is then garnished with lemon peel, cherries, or olives.
The first El Capitán was created for an army captain who insisted on having a mixture of Pisco and sweet vermouth for a drink. That is how this famous drink got its name.
Where to find it: At many bars, pubs, and restaurants around Peru.
Alcoholic
Leche de Monja can be translated to nun's milk as the drink has a distinct white color and a creamy texture. This texture and color come from the frothed eggs mixed with Pisco and condensed milk.
Some sources claim that Leche de Monja was first created by nuns, which explains its strange name. But up until this day, no proper evidence was found to back up this claim. Despite its ambiguous origin story, this Pisco-based cocktail is still one of the country's favorites.
Where to find it: At some bars, pubs, and restaurants around Peru.
Alcoholic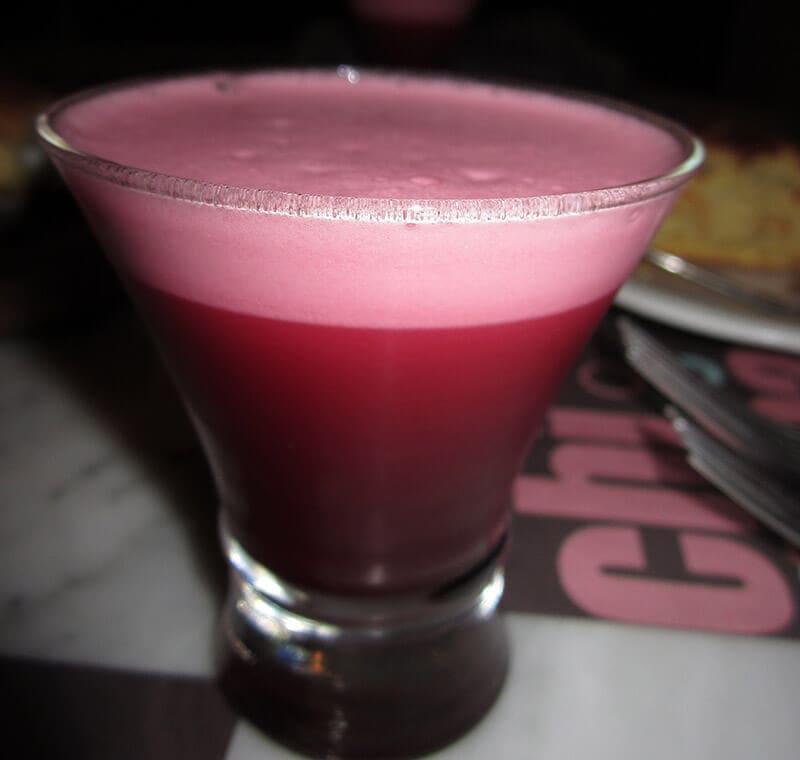 If you're in the mood for something tangy and citrusy, try some Chicha Sour! Chicha Sour is a Peruvian drink prepared with Pisco, lemon or lime juice, egg whites, syrup, and Chicha Morada, a traditional purple corn-based beverage.
To make the drink, the local bartenders will mix the ingredients together and shake it without ice, giving the drink its signature frothy texture. After that, ice will be added, and everything is mixed once more. Chicha Sour usually comes in a coupe glass with mint on top.
Where to find it: At many bars, pubs, and restaurants across Peru.
Alcoholic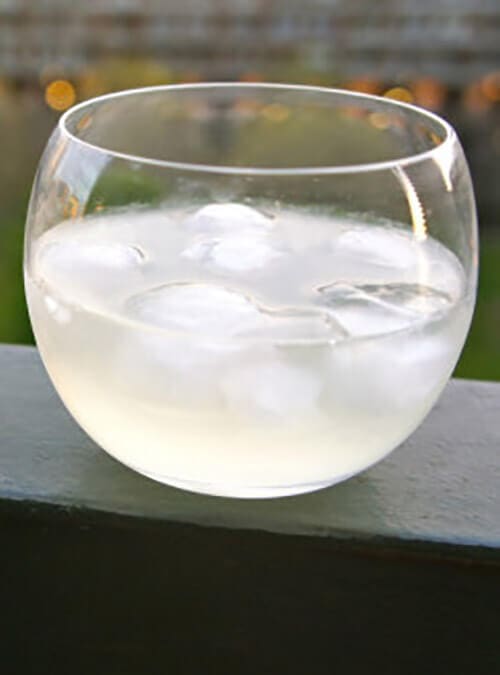 Unlike the other drinks in this list, Don Alfredo was a newly invented drink. This Peruvian cocktail was created in 2008 in Lima and popularized around the end of 2012. Although this drink is lesser-known compared to other cocktails, it still has many Peruvian fans.
Don Alfredo is created by mixing Pisco, elderflower liqueur, and lime juice. The local bartenders will top it off with soda water and garnish it with basil, mint, or lime peel. Overall, this is one of the must-haves for those who enjoy the taste of Pisco.
Where to find it: At many bars, pubs, and restaurants across Peru, especially in Lima.
Alcoholic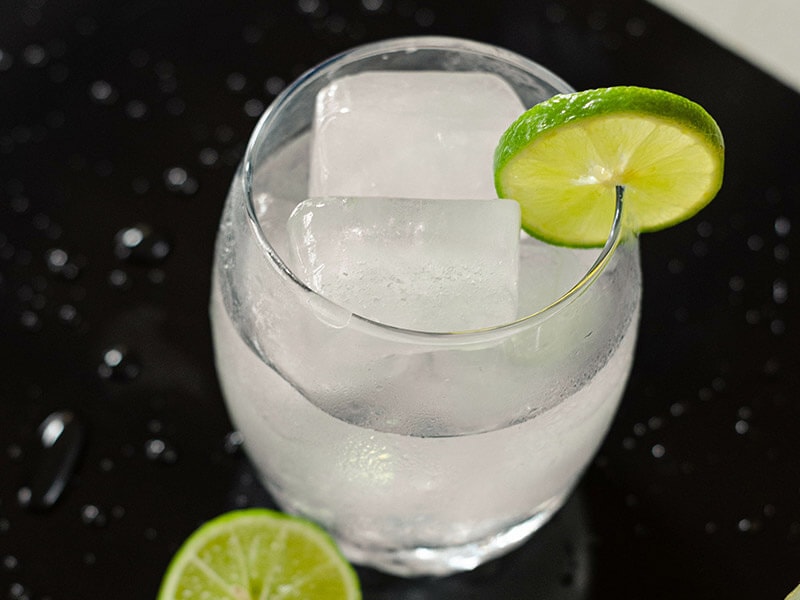 Ginger ale is a versatile ingredient in many cocktail recipes, while Pisco is a delicious brandy that goes with almost anything. What would happen when you combine them? You will get Chilcano, a refreshing ginger ale alcoholic mixed drink that the locals can't resist.
You need to combine Pisco, ginger ale, and lime juice in a highball glass with ice and mix well to make Chilcano. If you want, you can add a few drops of Angostura bitters and garnish the drink with a lime twist.
When it comes to the roots of this cool cocktail, it's said that it got its name from a local fish head soup of the same name. This Peruvian dish and the drink are both excellent hangover treatments.
While Chilcano isn't as well-known as other tangy cocktails like Pisco Sour or Chicha Sour, this is the go-to drink for Peruvians when they want something lighter.
Where to find it: At many bars, pubs, and restaurants in Peru.
Want to learn how to make Chilcano? This will help you out!
Alcoholic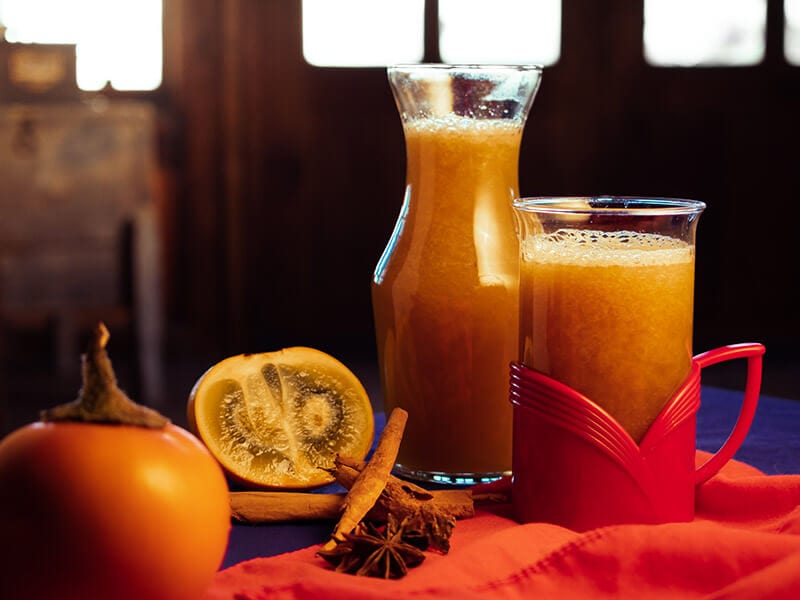 Canelazo is a famous drink in Peru. This beverage is also in high demand in Colombia, Ecuador, Argentina, and other South American countries. This cocktail drink is most recognized for its irresistible sweet and cinnamon flavor.
Canelazo is usually made with cinnamon-infused hot water, cane sugar (panela), and South American sugar cane spirit (Aguardiente). Sometimes, locals will replace Aguardiente with rum and add fruit juice, spices to the mix.
The drink is super comforting and vibrant in color, making it perfect for family gatherings or other special occasions.
Where to find it: At almost every bar, pub, and restaurant across Peru. Locals also often make this drink at home.
Alcoholic
Caspiroleta is quite a special Peruvian drink for its frothy white color and a light alcoholic taste. This iconic white-colored comfort drink is made with milk, egg, cinnamon, and alcohol (either rum, aguardiente, or brandy).
Locals usually serve Caspiroleta piping hot, with a light dusting of cinnamon for a kick of spiciness.
Caspiroleta is considered the Peruvian version of the famous eggnog – a must-have British drink during Christmas. Many believe this beverage is very beneficial for your health, so it often serves as a remedy to cure several illnesses.
There is also a non-alcoholic version of Caspiroleta in Colombian gastronomy called Candil. However, the alcoholic version is more well-known in South America.
Where to find it: At bars, pubs, and restaurants in Peru. Locals usually make this drink at home.
Alcoholic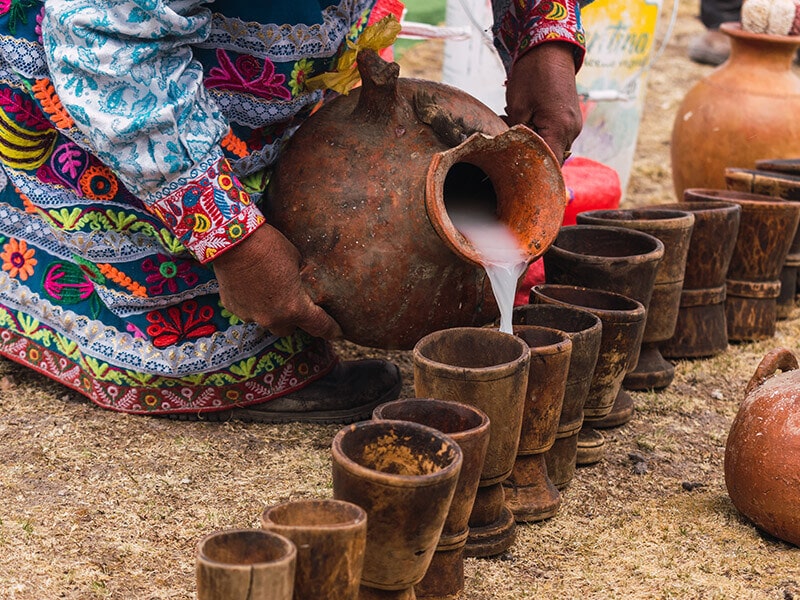 Chicha de Jora has been refreshing local palates for a very long time. This traditional Peruvian alcoholic drink is made with fermented Jora, a yellow maize variety. According to the locals, this drink was made and enjoyed as a ritual drink by the Incas.
You can easily buy this ancient corn beer at the market. However, the Peruvians prefer making this drink by themselves at home. Sometimes, they will use it as a culinary ingredient.
To make Chicha de Jora, people germinate maize and extract the malt sugars. Its wort is then left to ferment in big clay pots. Chicha de Jora's flavor varies depending on the fermentation time, but it's generally light yellow and murky, with a faintly sour aftertaste.
Where to find it: At bars, pubs, and restaurants around Peru, especially in small establishments in the South region. You can also try making it at home.
Let's learn how to prepare homemade Chicha de Jora together!
Alcoholic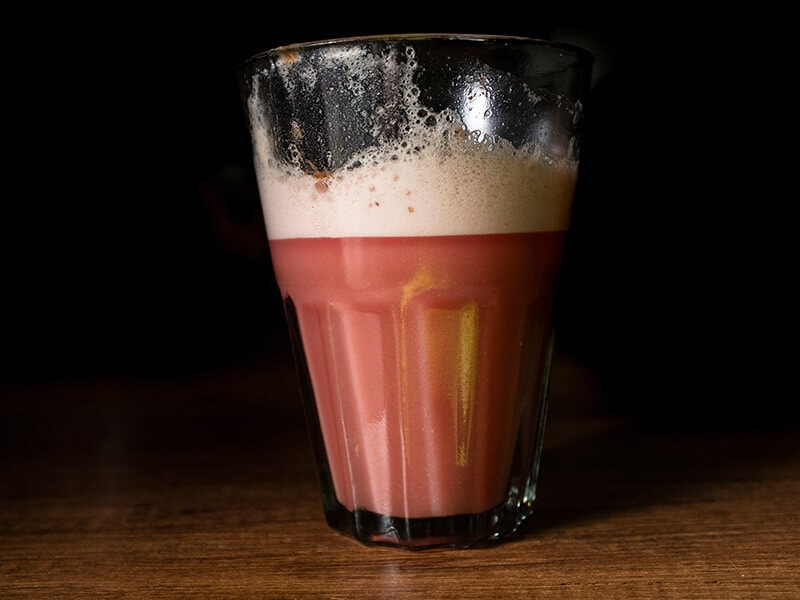 Chicha de Frutilla, or Frutillada for short, is a sweeter variation of Chicha de Jora. This variation has the same fermented corn base Chicha de Jora, but it has the addition of strawberries and sugar to make it sweeter and more palatable.
This drink is a local specialty in Cusco. Restaurants usually serve this drink with Chiriuchu, the most well-known dish in this region. Besides this filling delicacy, Chicha de Frutilla is also the perfect accompaniment for many other Peruvian side dishes.
The beautiful pink hue obviously comes from strawberries (or frutilla in peruvian). Strawberries are abundant in this country, so it's only natural that this omnipresent fruit makes an appearance in a national beverage.
Where to find it: Chicha de Frutilla is usually made at home, but it may also be found at a few cafes and restaurants in Peru's Cusco region.
These Non-Alcoholic Peruvian Drinks Are Also Worth Trying!
Not in the mood for boozy drinks? I got your back! Peruvians of all walks of life have consumed these non-alcoholic refreshments, so be sure to join the fun and check them out when you have the chance to visit this lively nation.
12. Inca Kola – Peruvian Soft Drink
Non-alcoholic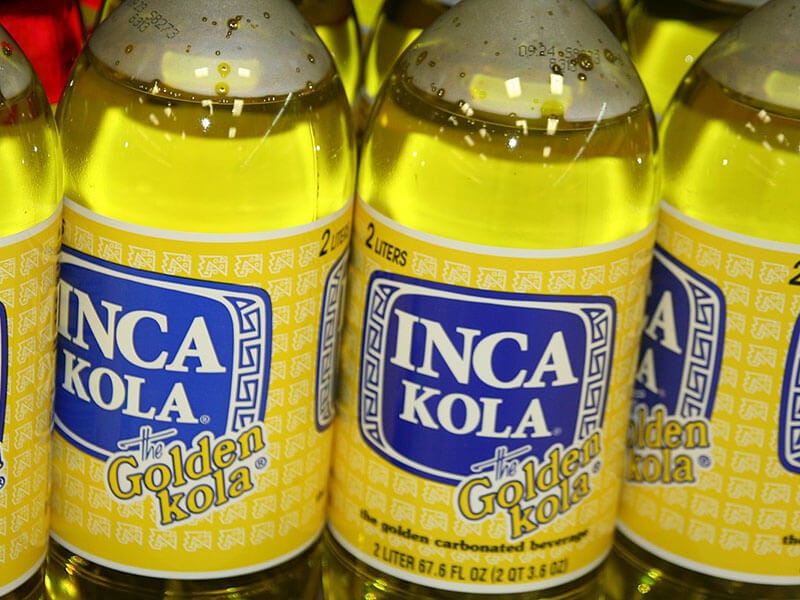 Inca Kola, also known as "the Golden Kola", is a famous fruity soft drink that every Peruvian is familiar with. It is safe to say that Inca Kola is a source of national pride and patriotism.
Joseph Robinson Lindley, a British immigrant, was the one who invented this iconic soft drink in 1935. While it hasn't been a big hit in foreign countries, you can find this drink at Latin American specialty stores worldwide.
This refreshing soft drink comes in cans and bottles with a unique Inca design. The Coca-Cola company actually owns the Inca Kola trademark; however, this is only the case with regions outside Peru.
To spice things up, you can also make yourself a glass of Inca Kola Cocktail by mixing the soft drink with Pisco, sweet wine, Chuchuhuasi, and Angostura bitters. This boozy drink is called Inca Wasi or Inka Wasi.
Where to find it: Inca Kola is available everywhere, from fast food places and traditional eateries to high-end cevicherias and Peruvian airlines.
Non-alcoholic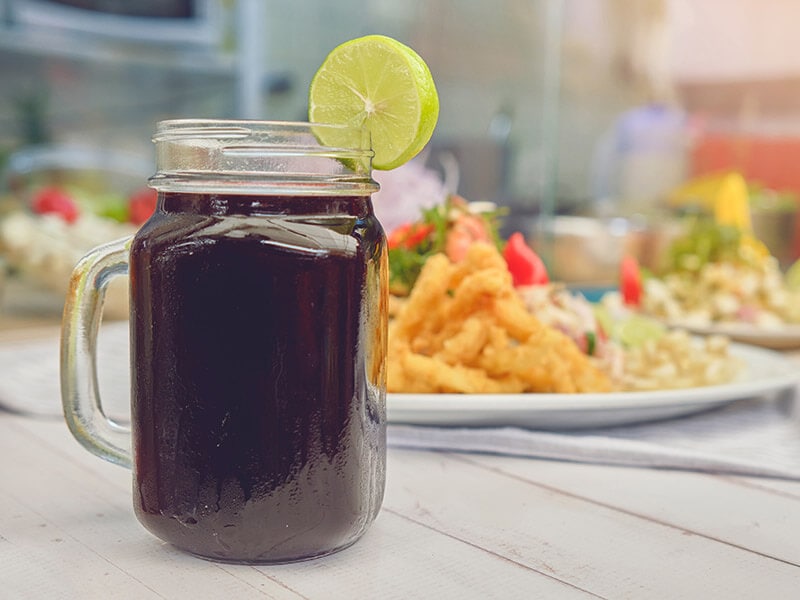 Chicha Morada is a traditional purple corn drink that dates back to the indigenous Inca empire.
The drink gets its natural sweetness from boiling purple corn (maiz morado) and pineapple rinds together. Sugar, cinnamon, and cloves can be added to the chilled liquid to give more flavor to the drink.
Like many other Peruvian drinks, Chicha Morada also has many health benefits, including fighting diabetes, obesity, and even cancer.
Where to find it: At every market, cafe, and restaurant in Peru.
In case you want to make Chicha Morada at home, check out this tutorial here!
14. Ponche De Maca – Fruit Juice
Non-alcoholic
Shares a similar look to the famous Caspiroleta, Ponche de Maca is another well-known white, creamy, and cinnamon drink.
Ponche de Maca is made from maca roots and the juice of several Peruvian fruits like apple, maracuya, and carrot. The cultivation of maca roots dates back to the Inca civilization, and it is believed that the creation of Ponche de Maca started at around the same time.
This energizing drink is usually served fresh. However, you can easily find premade Ponche de Maca in many local supermarkets or cafes nowadays.
Where to find it: At many street vendors, cafes, and restaurants in Peru. Store-bought Ponche de Maca is also available in many supermarkets and grocery stores.
Non-alcoholic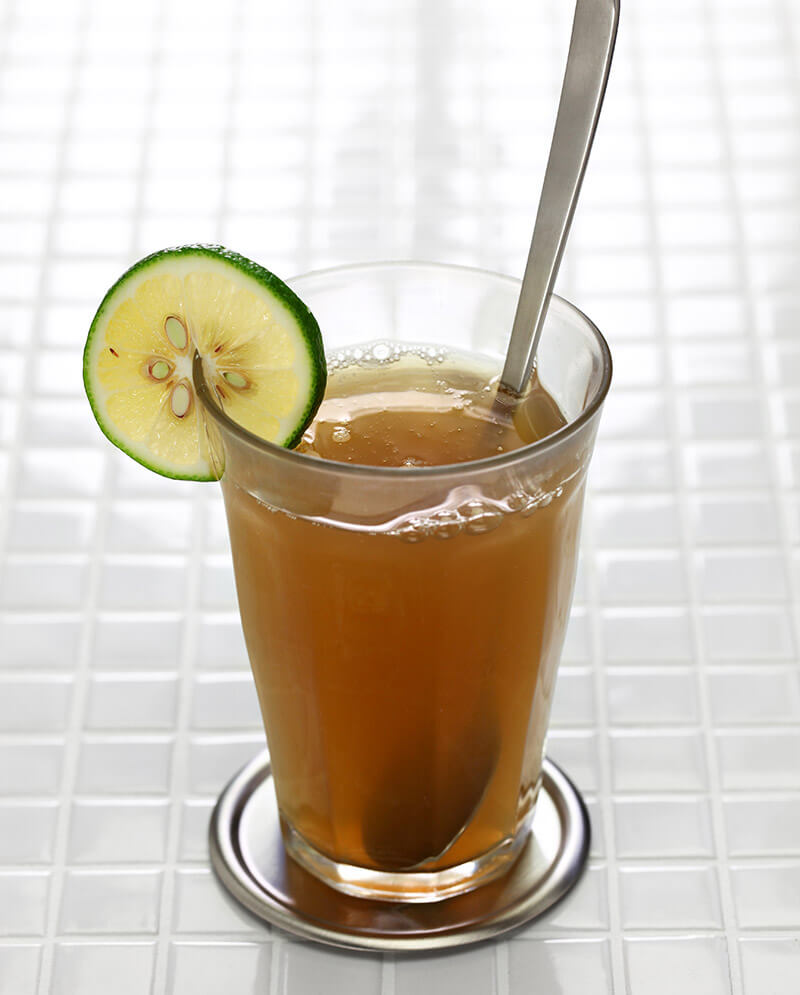 In the cold seasons, this local herbaceous tea becomes a must-have item. Emoliente contains several medicinal properties that can help fight off illness and expedite recovery.
The recipes for this natural healing drink vary depending on each household and seller. However, herbs and grains like barley, dried horsetail, plantain leaf, and alfalfa sprouts are the key ingredients in Emoliente.
Emoliente (or emolienteras) is widely offered as a refreshing street food in Peru, or Lima, to be exact. Each street vendor has its own secret formula; some even have unique Emoliente blends for specific diseases.
These street vendors have been selling Emoliente for nearly a century, and its popularity isn't going anywhere anytime soon. So if you want something hot, fruity, and semi-sparkly during the winter months in Peru, you have to give Emoliente a try.
Where to find it: At many street stalls, cafes, and restaurants in Peru.
Thirsty for some Emoliente? Make yourself a cup of hot herbaceous tea with this recipe!
Non-alcoholic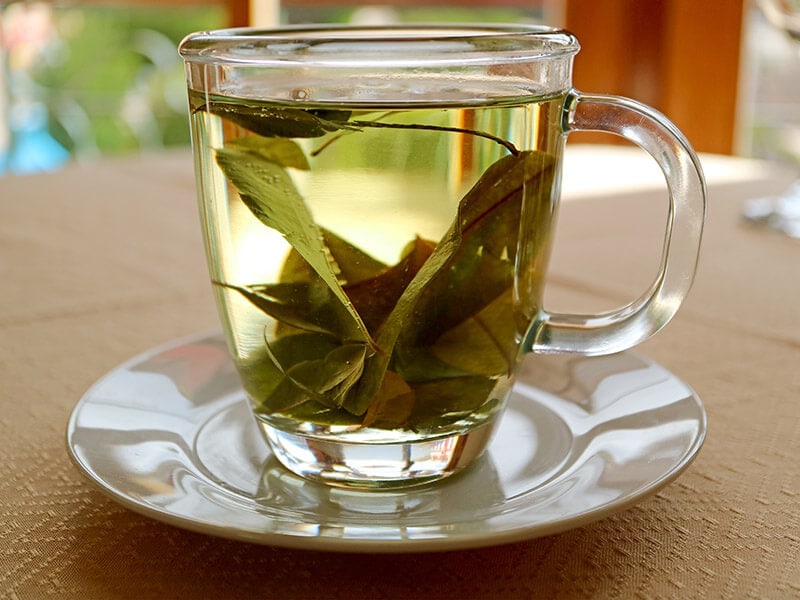 Mate de Coca is a pretty simple herbal tea as the recipe only calls for coca leaves and hot water. Though it's simple in flavor and making, the traditional tea type of Peru has many great health benefits as it is used to cure sickness and help energize the body.
Mate de Coca has a similar mild bitter flavor and organic sweetness compared to green tea. However, its color is more yellowish.
This tea is widely famous in South America. However, other countries are hesitant to import or consume this drink due to the connection between cocaine and the coca leaves.
Where to find it: Many street stalls, cafes, and restaurants in Peru. You can also buy coca leaves at the local market and make the drink at home.
It's Time To Make Some Peruvian Cocktail!
Now that you have learned about the iconic refreshments in Peru, you might be wondering whether you can make it at home. Well, of course, you can! Take a look at this section and teach yourself how to make two of the most well-known Peruvian cocktails.
1. Pisco Sour Cocktail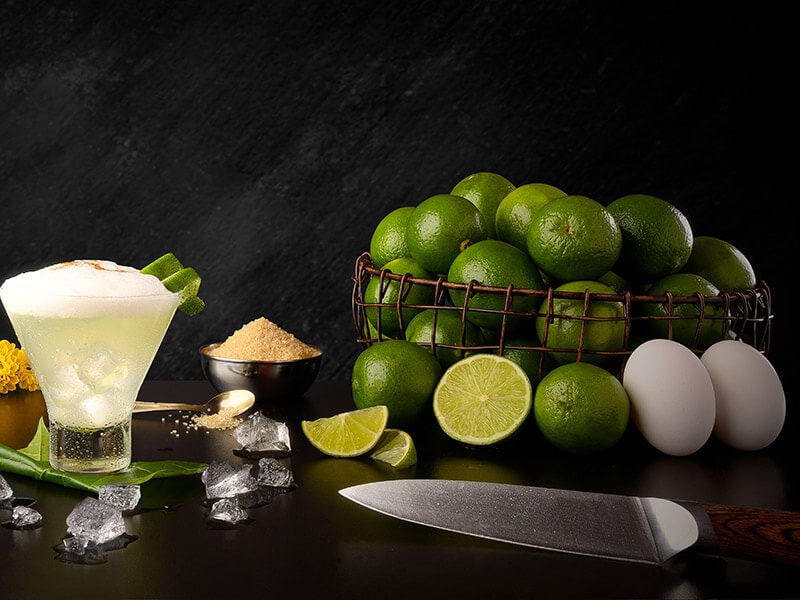 Among countless other Pisco-based cocktails, Pisco Sour Cocktail is by far the most well-known and well-loved drink worldwide. Here is how to make it:
Step 1: Prepare The Ingredients
First, grab 2 ounces of Pisco, 3/4 ounce of key lime juice, 1 ounce of simple syrup, 2 to 3 dashes of bitters, a large egg white, and ice. You will also need a cocktail shaker, but you can also use a blender if you don't have one.
Step 2: Mix And Shake
Put everything except the bitters in the cocktail shaker and shake until it starts to foam.
Step 3: Serve It
Pour the mixture into a cup and add the aromatic bitters on top. Then, serve it right away.
2. Chilcano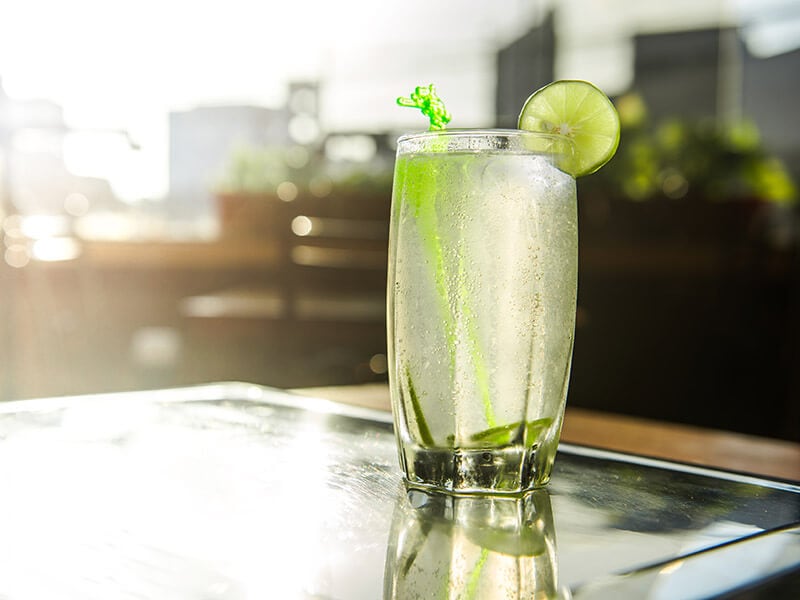 If you're looking for something more earthy and gingery, Chilcano is the right choice for you. Plus, this recipe is much easier and quicker to make.
Step 1: Prepare The Ingredients
To make this cocktail, you will need 2 ounces of Pisco, 1/2 ounce of lime juice, 2 drops of bitters, ginger ale, ice, and a lime twist.
Step 2: Make The Drink
Put ice in a highball glass and fill it with Pisco and lime juice. Then, top it off with some ginger ale and bitters.
Step 3: Serve It
Garnish the glass with the lime twist and serve it immediately.
Enjoy Your Delicious Peruvian Drinks!
The megadiverse history and culture in Peru might be the first thing that comes to people's minds when they think of this country. And there's no denying that this is the nation's distinguishing characteristic. However, the homeland drinks deserve some recognition too!
I hope this drink list has kept you entertained until the very end. If you have made it this far, consider dropping a like and sharing this post with your friends and families.
Also, if you want to ask anything about Luxembourg foods, I am more than happy to answer you. So feel free to write any questions you have in the section below. Thank you for reading; I wish you all the best and goodbye!