Besides all the lip-smacking foods, Australian drinks are also a stunning highlight in this country. So if you want to make your trip to Australia more fulfilling and memorable, seek out some of their most famous beverages, like the ones from this article.
Not only will these delicious drinks quench your thirst while visiting the country, but they can also become the perfect souvenirs for your loved ones. So what are you waiting for? Give this article a read and make the most of your vacation to this beautiful nation!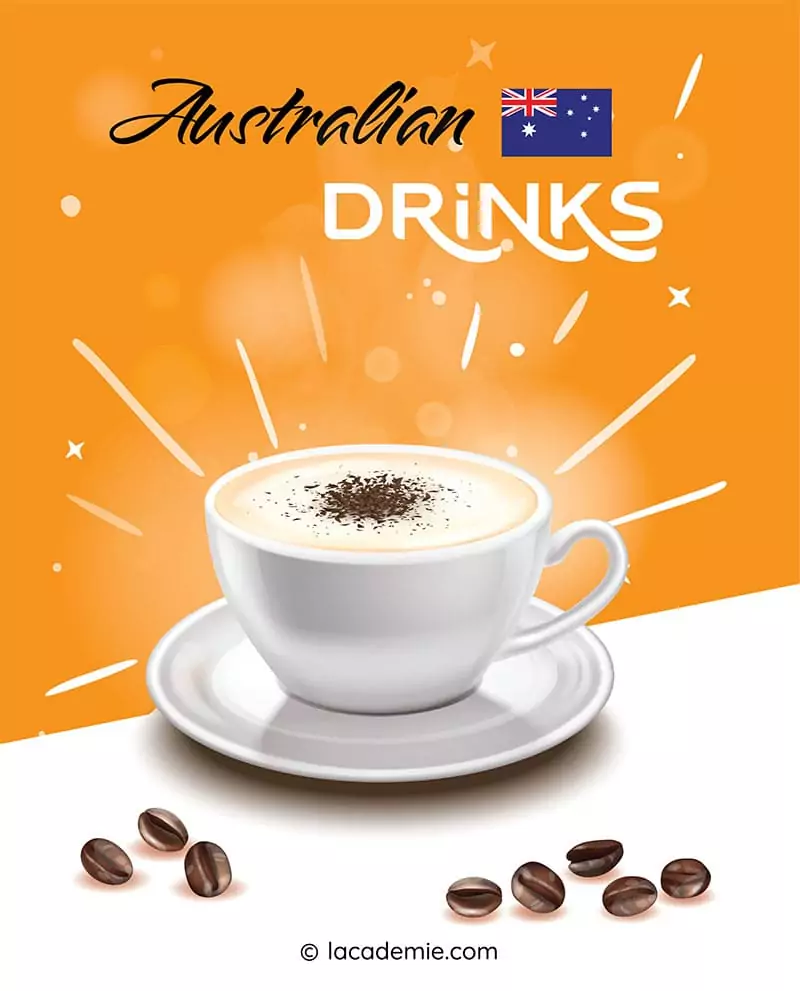 Australian Caffeine Drinks
Australia has a reputation for an innovative and thriving coffee culture. So if you consider yourself a coffee enthusiast, the drinks in the list below will surely inspire you. Let's check them out!
1. Long Black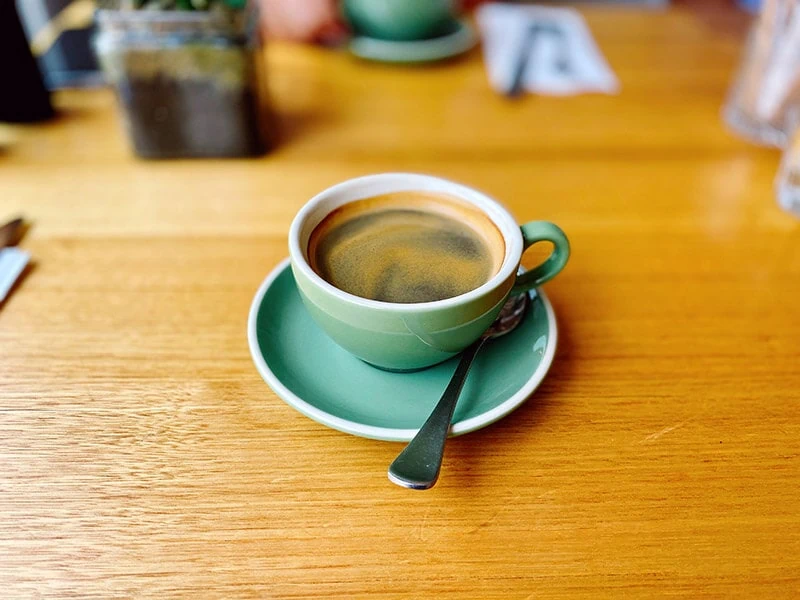 Coffee has always been the ultimate morning drink to cure laziness and unleash creative nerves. The stronger the coffee, the more effective it is to wake up your senses. And Long Black is one of the best choices in Australia.
Commonly found in either Australia or New Zealand, this double espresso drink is trendy among Australian coffee lovers. Although Long Black has a similar appearance to an Americano, its taste and aroma is much more robust.
Since this coffee is so strong, it can sometimes turn bitter if you don't know how to brew it right. However, if you follow the instructions, you'll be well on your way to brewing a Long Black that keeps the coffee's natural sweetness and flavor.
Where to buy: In many Australian coffee shops and restaurants.
2. Cappuccino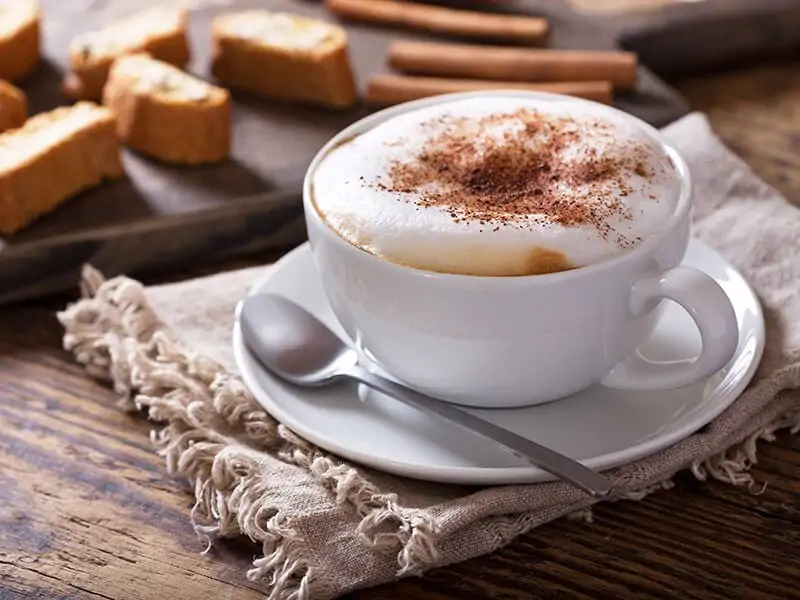 If you enjoy coffee with a hint of sweetness, you should definitely order Cappuccino. Appearance-wise, Cappuccino is identical to a Latte, but it's garnished with cocoa powder in Australia.
Like other coffee options, this drink was hailed from Italy, but it is still an important drink in Australian cuisine. This drink goes flawlessly with some traditional Australian desserts like biscuits or tarts.  
Australian Cappuccino has a more milky and creamy flavor compared to espresso. If you want a more intense espresso flavor in your coffee, get a dry Cappuccino.
Where to buy: In a host of Australian coffee shops and restaurants. You can make this drink yourself.
3. Flat White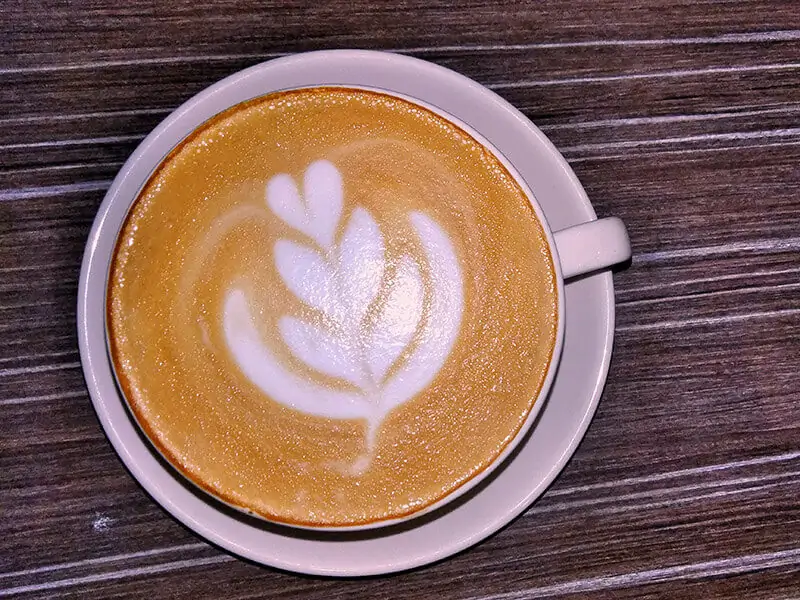 The Australian locals also love to start their days with a cup of Flat White, a robust Australian coffee with microfoam. Similar to Cappuccino, it looks almost identical to a Latte, especially when made with Latte art. However, Flat White has a higher proportion of coffee and less microfoam.
Although the earliest references to this coffee drink were captured in Australia in the mid-1980s, many New Zealanders claim that it originated in their country. This drink still has a special spot in many Aussies' hearts despite the ongoing argument.
Where to buy: In several Australian coffee shops and restaurants. You can also make it at home.  
4. Piccolo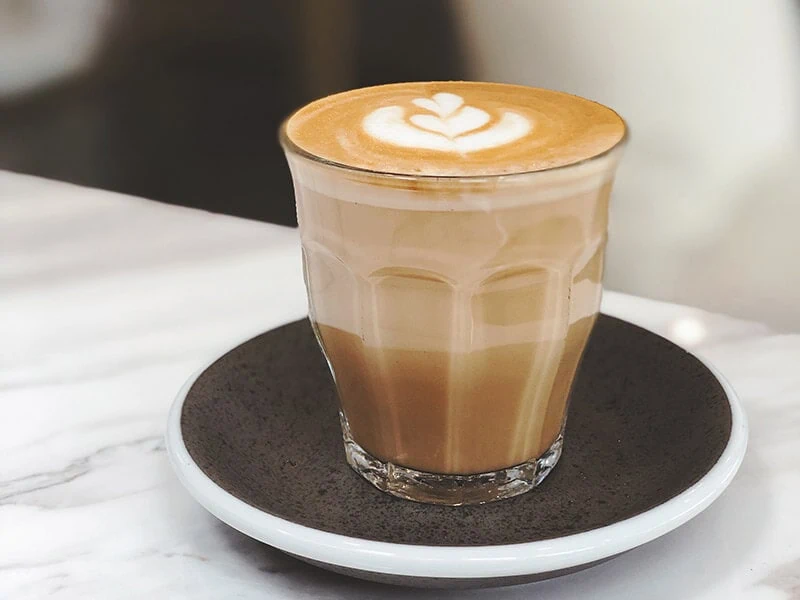 There's no doubt that the Piccolo has been brought closer to the world by Sydney-siders and Melbournites.
The origin story of this drink is quite interesting. Back in the day, the local baristas and roasters in Sydney needed to test their brews without drinking too much dairy. So they made their coffee with only a tiny amount of milk, and this concept suddenly became popular.
Piccolo coffee is made by pouring a single ristretto shot into a 90ml glass and then topping it with steamed milk. As a result, you'll have a small, robust drink that contains more coffee than milk. Trust me, my friend, after one sip, you'll become an instant fan of this delicious drink.
Where to buy: In many Australian coffee shops and restaurants.
5. Espresso Martini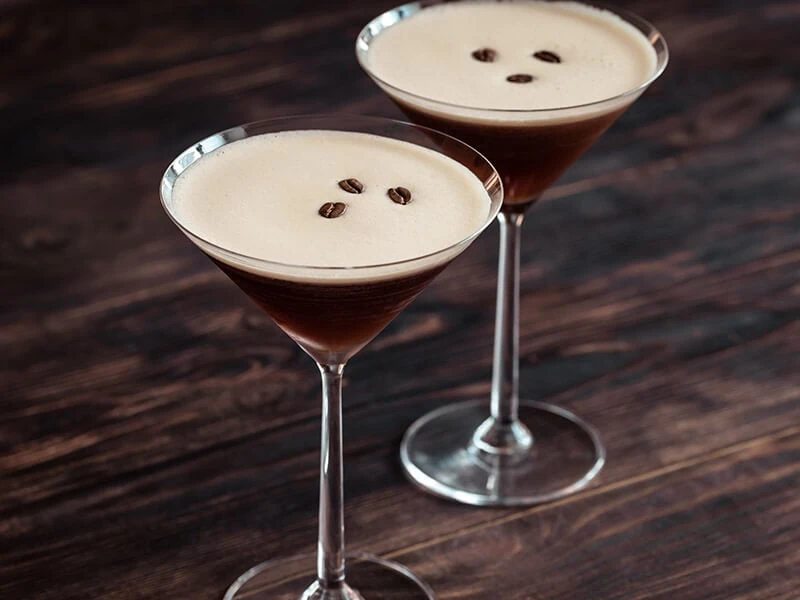 Coffee and alcohol, will they taste good together? Well, order a glass of Espresso Martini in Australia, and you will have your answer!
The Espresso Martini is a caffeinated alcoholic beverage composed of coffee liqueur, espresso, and vodka. Although this drink is not technically a martini since it does not contain any gin or vermouth, it still has the term martini in its name.
Despite several contentious claims about its origin, most people believe a British bartender named Dick Bradsell created this drink.
With the right ratio of booze, Espresso Martini is a nice pick-me-up drink that can be served alongside many Australian dishes like Tomato Basil Bruschetta or Meat and Cheese Board. Each bar in Australia has its own recipes for this drink.
Where to buy: In several Australian coffee shops, local pubs, or bars.
Australian Alcoholic Drinks
There are a variety of local alcoholic Australian drinks to sample. So if you are looking for something boozy during your visit to this country, you will never run out of options. However, you must pay attention to where you consume your alcohol.
In Australia, you cannot drink alcoholic beverages in public places like designated streets, parks, and other areas within local government jurisdictions. This country also bans alcohol consumption on public transportation premises. Be mindful of all this during your visit!
6. Tooheys Beer
Alcoholic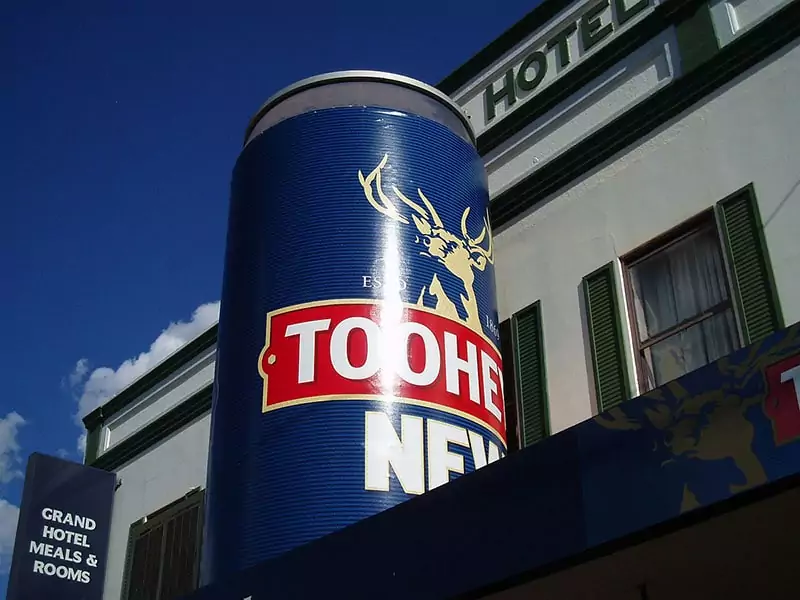 James and John Toohey, two Australian pub-owners, created this extraordinary beer in 1869. The legacy of the two Irish-Aussie brothers lives on to this day, and their invention remains an essential part of New South Wales.
The Tooheys Old Dark Ale was the first beer of this brand. Now known as Tooheys Old, this drink was an immediate hit in New South Wales and Australia. After more than 150 years, Tooheys Old is still a fan favorite.
Since the alcohol volume of Tooheys beer is around 4.5%, this drink can be considered a full-strength beer. So if you've drunk more than two bottles of Tooheys beer in one night, remember to call one of your mates to become your driver that day.
Where to buy: In Australian local bars, pubs, and liquor stores. You can even make a purchase online.
7. XXXX
Alcoholic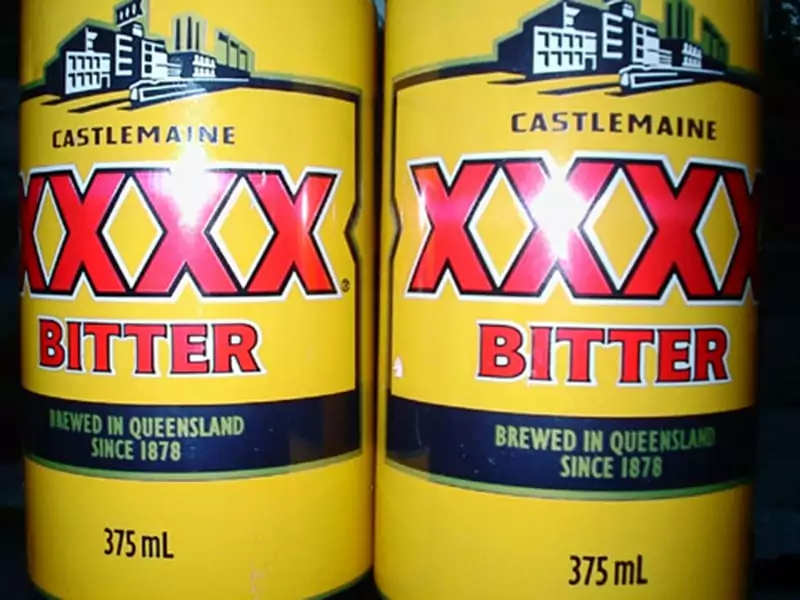 The name of this drink does sound rather odd, doesn't it? Back in the day, the letter X was used to measure the quality of the beer. After its debut with three Xs from the judges, the brewers tried their best to improve the product further and successfully got the fourth X in 1893.
Castlemaine Brewers first introduced the XXXX brand in 1924, named after the town of Castlemaine (Victoria). XXXX has been made in the Castlemaine Perkins Milton Brewery, and its beer bottles and cans have featured an artist's sketch of the brewery on the label.
With its iconic bright yellow hue, XXXX is considered the mango of Queensland. The color of sunshine and happiness on this beer bottle will surely put you in a better mood.
Plus, the alcohol volume of XXXX is only 3.5%, making it an excellent choice to recharge energy during the day.
Where to buy: In Australian local bars, pubs, liquor stores, and online stores.
8. Bundaberg Rum
Alcoholic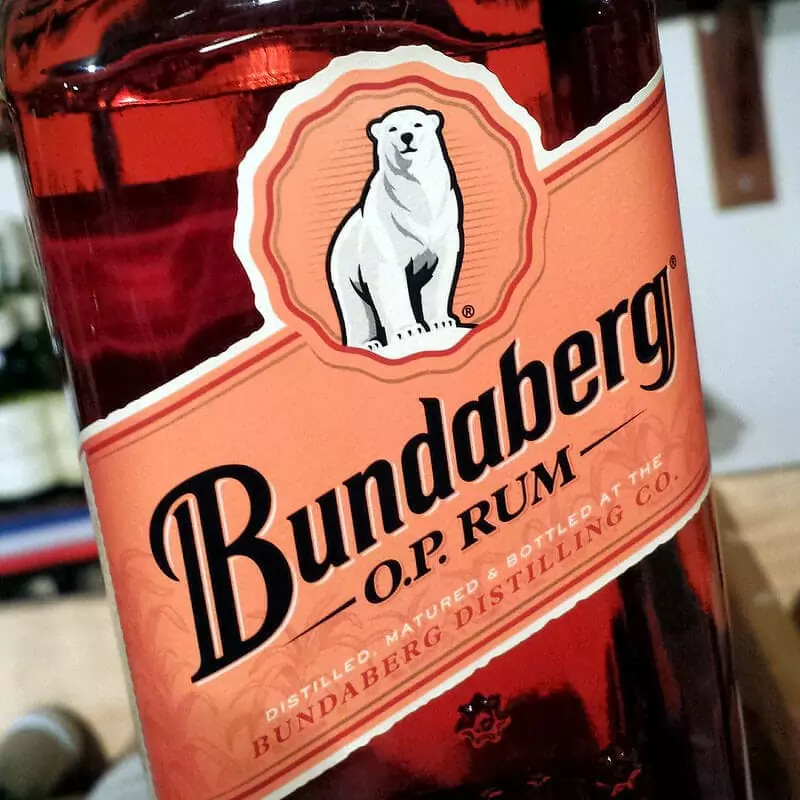 Bundaberg Rum, also known as "Bundy", is undoubtedly one of Australia's favorite drinks of all time. This iconic frosty rum is manufactured locally from sugarcanes farmed on the island. Overall, it is the ideal drink to ward off the hot summer days.
As you can tell by its name, this dark rum is made in Bundaberg, Australia. First produced in 1889, this well-loved Australian drink has now become popular worldwide. Bundaberg Rum has gathered numerous medals and honors both locally and internationally.
Locals sometimes pair this delicious rum with ginger beer or cola. So feel free to try out different Australian recipes to spice up the drink. You can also pair Bundaberg Rum with various traditional dishes.
Where to buy: In local Australian liquor stores, pubs or bars. You can also buy it online.
9. Victoria Bitter
Alcoholic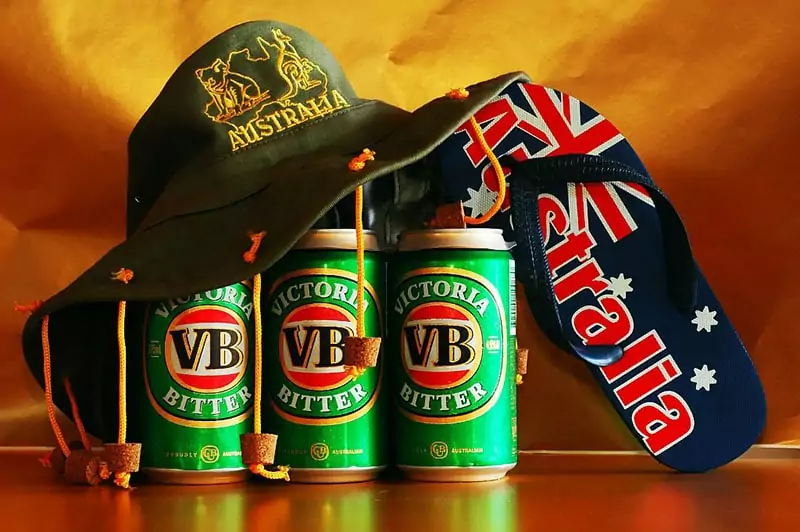 Victoria Bitter is, without a doubt, the best alcoholic drink you can explore during your visit to this country. With its delicious taste and innovative marketing, this lager is one of the most profitable beers across Australia.
Let's take a step back to look at the history of this drink. Victoria Bitter was invented by Thomas Aitken, who developed the recipe in Melbourne in 1854. However, this lager only started to get famous after an innovative television advertising campaign in the mid-1960s
Victoria Bitter has a gentle hit of fruitiness and a subtle aroma that perfectly complements the lager's sweet malt and mid-palate bitterness. Overall, it is an excellent refreshment to pair with your delicious local meals.
Where to buy: In many Australian liquor stores, local bars and pubs. Buying it online is also possible.
Australian Non-Alcoholic Drinks
If you prefer non-alcoholic drinks, this section got you covered! Here is a shortlist of the best family-friendly beverages in Australia. Take a look and enjoy!
10. Lemon, Lime, and Bitters
According to an ABC News report from 2018, Lemon, Lime, and Bitters (LLB for short) is "Australia's national drink". Although the exact origin of this national drink is still under debate, many people believe it was created and popularized in Australia in 1880.
As you can tell, the name of this mixed drink stems from its main ingredients: lemonade, lime cordial, and Angostura bitters. Soda water or lemon squash can be used in place of lemonade.
Due to its extremely low alcohol level, it is frequently referred to as a non-alcoholic mocktail. However, this is still not a kid-friendly drink.
Where to buy: In many Australian bars, and pubs. Pre-mixed version of LLB is also available in supermarkets.
11. Carlton Zero
As many beer enthusiasts have expressed a desire for a non-alcoholic beer that tastes like the real deal, Carlton Zero is a dream come true. It is an excellent beverage for those who want to enjoy their beer responsibly.
This non-alcoholic beverage tastes like full-flavored classic beer with a delightfully fruity scent. Carlton Zero is marketed only to adults in strict adherence with the Alcohol Beverages Advertising Code, despite being alcohol-free.
Where to buy: In several Australian supermarkets, convenience stores, local bars, and pubs.
Carlton Zero has re-written the rules for beers!
12. Ginger Beer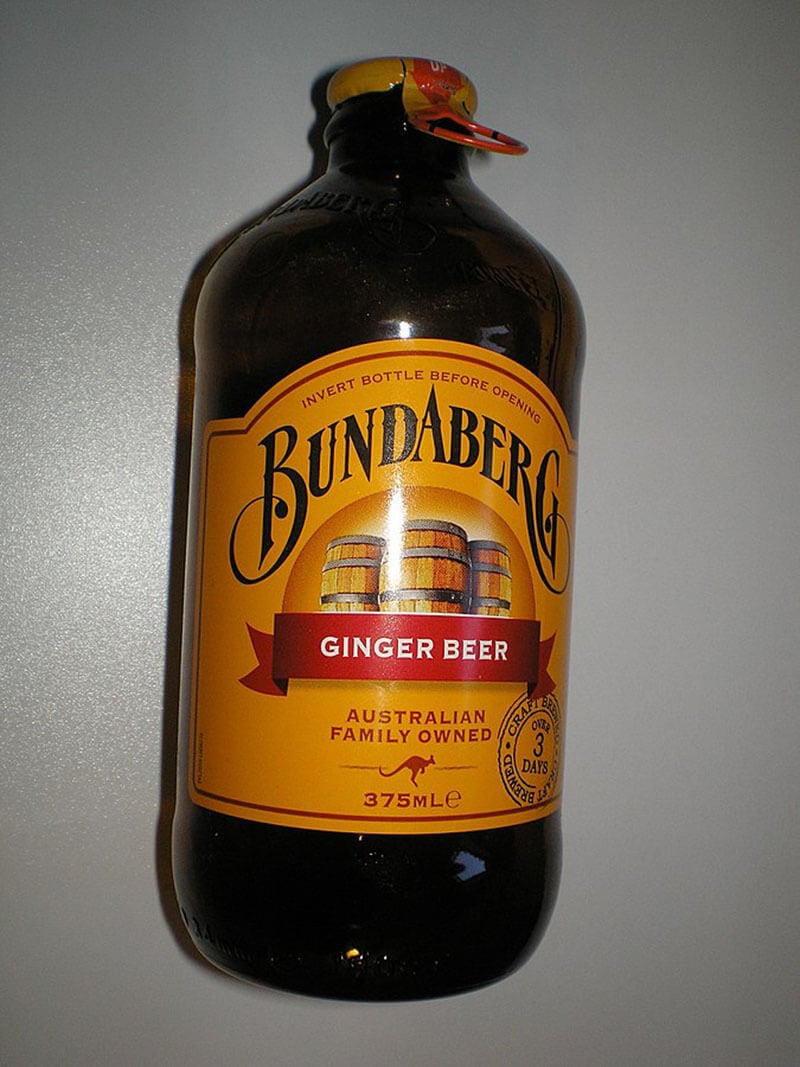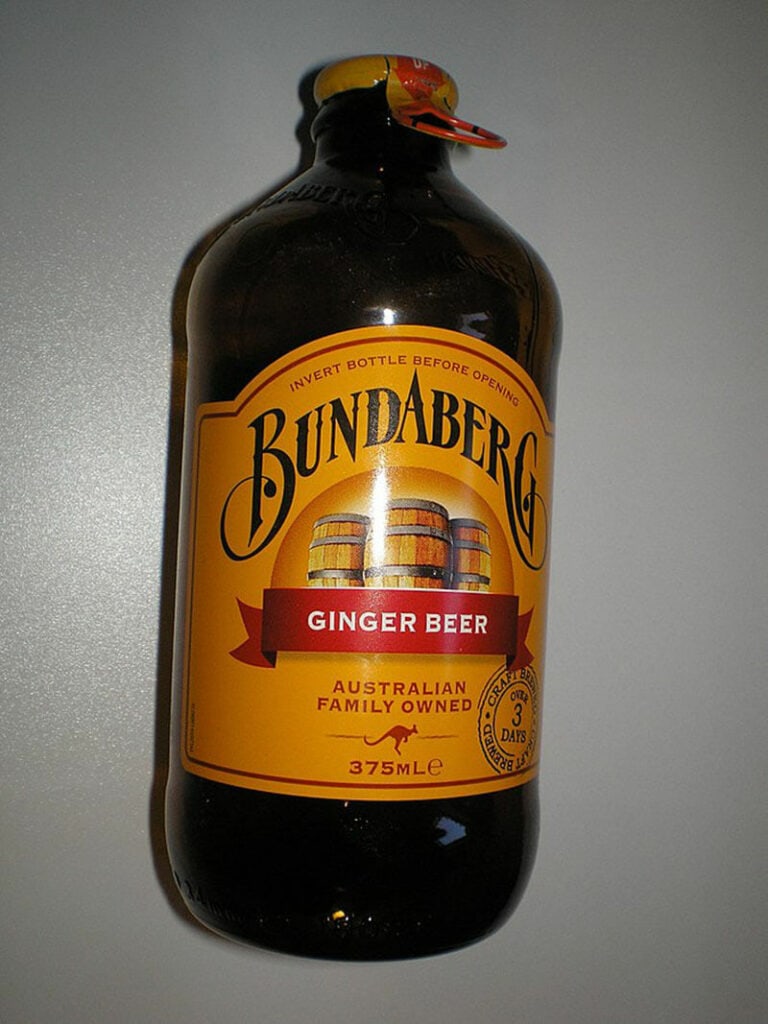 Ginger used to be a herbal remedy for colds and flu, but it eventually becomes an essential ingredient in many culinary recipes, including ginger beer. Although ginger beer originated in Yorkshire, the Australians have fallen head over heels for this British drink.
If you want to give this delightful beer a try in Australia, choose Bundaberg Ginger Beer. The sweetness and spice levels of this ginger beer are perfectly balanced. Plus, this drink also works well as a base for cocktails.
Where to buy: In several Australian supermarkets, convenience stores, local bars, and pubs. You can also order this drink online.
13. Lemon Barley Water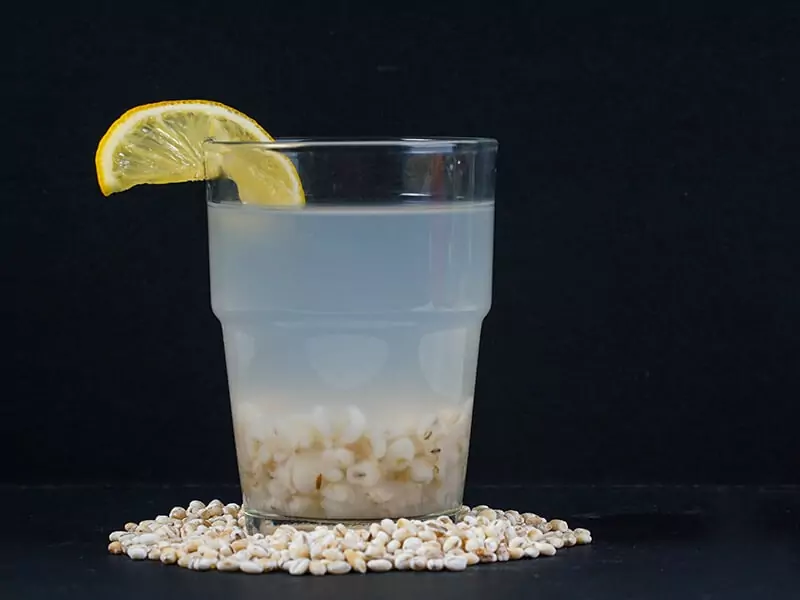 Thanks to a surge in healthy eating, the long-forgotten grain – Pearl Barley is back in vogue. And among a wide variety of Australian fruits, lemon seems to make the best pairing with this grain.
Lemon Barley Water is a thirst-quenching, non-alcoholic beverage that can also be used as a health tonic. Locals make this drink by slowly boiling barley until it is cooked, occasionally with lemon zest. After that, they will sieve the liquid and mix it with lemon juice, honey, or sugar.
This mixed drink is traditionally served over ice or with lemon slices. Not only will this summer refreshment help you beat the unbearable heatwave, it can also strengthen your immune system with B, E, and C vitamins.
Where to buy: In many Australian supermarkets and convenience stores. You can also make your version at home.
14. So Good (Milk)
Speaking of Australian milk beverages, So Good is extremely popular across the country. It is a product of Sanitarium company (in New Zealand and Australia).
The most common product of So Good is soy milk, but you can easily find its almond milk or oat milk. They also produce different flavors for different varieties. And obviously, these beverages are filled with important nutrients to boost your health.
Where to buy: Supermarket or grocery stores across Australia.
How To Make Espresso Martini!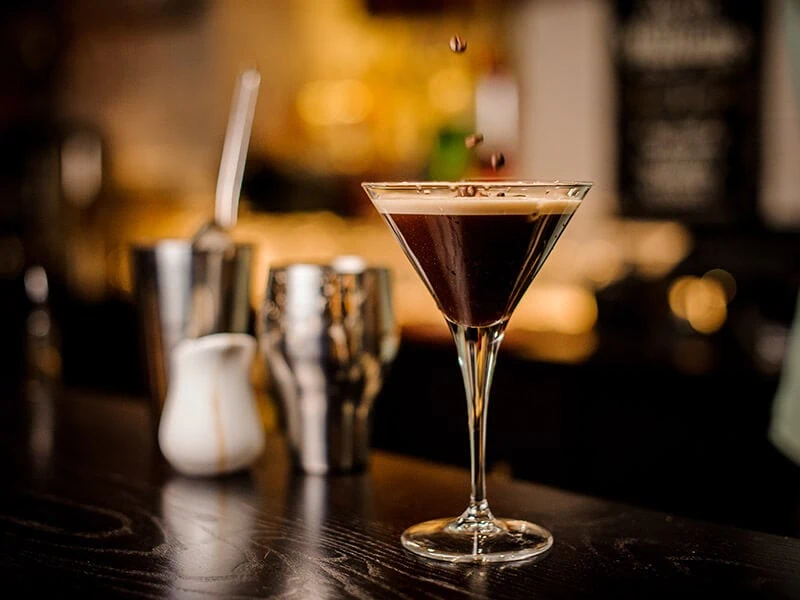 Strong, sweet, and smooth, Espresso Martini is undoubtedly the best after-dinner drink for coffee lovers. This drink is available everywhere in Australia, but if you don't have the opportunity to try it here, you can simply make it at home. Here's how:
Step 1: Prepare The Ingredients
First, you will need 2 ounces of vodka, 1/2 ounce of coffee liqueur (such as Kahlúa), 1 ounce of espresso, 1/2 ounce of simple syrup, ice, and a few coffee beans. You also need a cocktail shaker.
Step 2: Brew The Coffee
Brew the espresso and wait for it to cool completely.
Step 3: Shake It
Add ice to a cocktail shaker. Then, pour the cooled espresso into the shaker along with the syrup, vodka, and coffee liqueur. Shake it well until foam is formed.
Step 4: Serve It
Strain the mixture into a martini glass and garnish it with a few coffee beans. Serve it immediately.
---
Have You Found Your Favorite Drink Yet?
There you have it, 12 drink options for you to try out in Australia. Everything now looks more straightforward, doesn't it? I hope that my article has inspired you to visit this lovely nation and experience this cuisine culture yourself.
What do you think about my list of the best Australian beverages? Did I miss any famous signatures? If so, let me know in the comment section below. And if you enjoyed reading it, please leave a like to show your support.
Also, don't forget to forward this post to your friend to help them learn more about the cuisine of Australia. I hope you have a lovely day and goodbye!