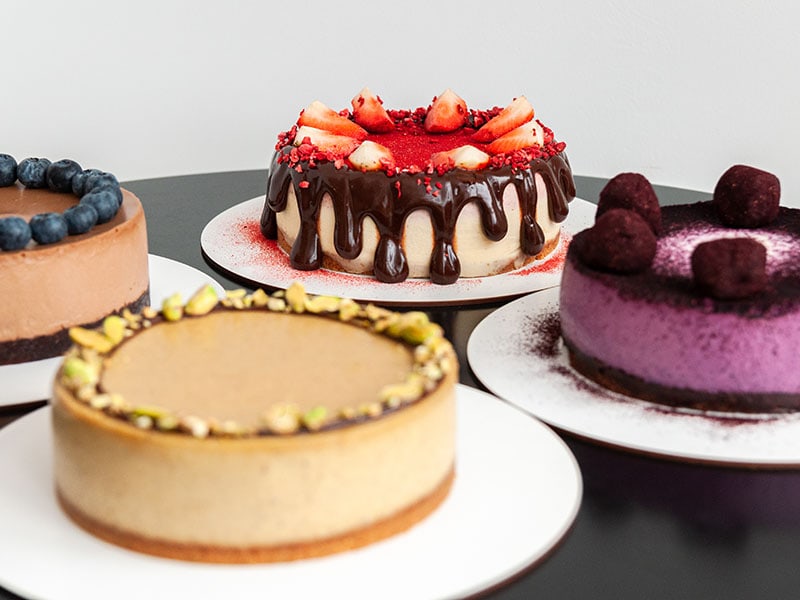 Is cheesecake gluten-free? This is a huge question for those who follow a gluten-free diet but are fans of the world's most favorable dessert-cheesecake.
It can be tricky for gluten-free consumers to choose the right cheesecakes in any regular stores or bakeries since there is no gluten-free guarantee from the chefs or the restaurants.
Today, we'll get into what a cheesecake contains, how gluten is a part of the process, and the essential information to avoid gluten altogether when picking your cheesecakes.
What Is A Cheesecake?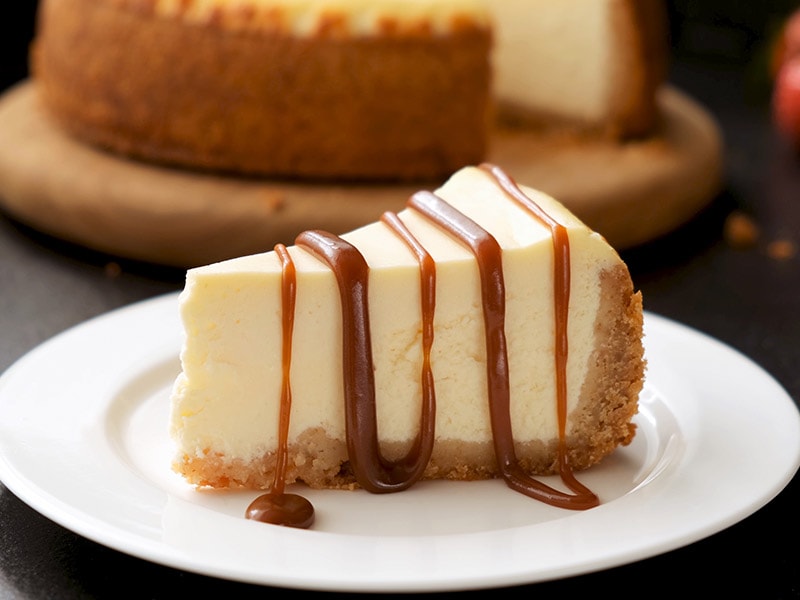 Cheesecake is one of the most favorable types of desserts in the whole wide world. The American people first had a taste of cheesecake in the 18th century. However, it is known to come from Greece and has become a traditional dessert in some parts of Europe. (1)
You can find up to a hundred different types of cheesecake, depending on where you are. Cheesecake's crust (the base) mostly uses crunchy crackers or biscuits with sugar and butter. In the filling, you'll find cream cheese and sour cream for a smooth, creamy top layer.
In different parts of the world, you may come across desserts called chocolate cheesecake, key lime cheesecake, berry cheesecake, or New York-style cheesecake. Those are variations of the original cheesecake concept with extra ingredients and toppings for a regional touch-up.
Is Cheesecake Gluten-free?
The answer is no, and cheesecake is not typically gluten-free. Most traditional cheesecakes contain gluten in their crust. In particular are the graham crackers that are widely used.
Besides, a cheesecake has two distinguishing parts, which are the crust and the filling. Cheesecake filling can also contain gluten-based on cross-contamination in the kitchen or some secret ingredients that the chefs use.
Let's take a closer look at some basic ingredients of a cheesecake.
The Crust
Technically, cheesecake includes gluten in its crust. The crust is often made of graham crackers, digestive biscuits, or similar types of crackers, and that's where the gluten lies.
This would make the crust itself not safe to eat and can cause reactions for gluten-free eaters.
Common ingredients for a cheesecake's crust:
Graham crackers
Sugar
Salt
Butter
The Filling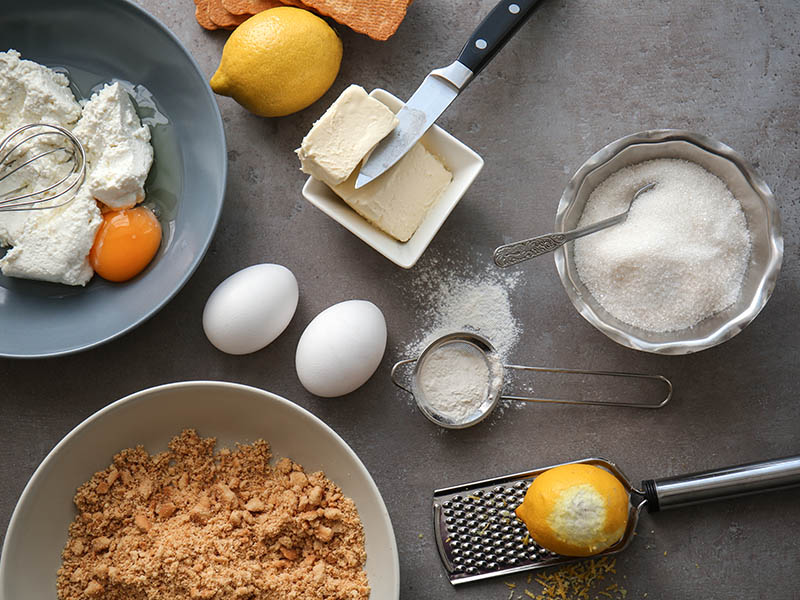 Cheesecake filling, on the other hand, normally goes without any gluten. In a traditional cheesecake recipe, you would find the filling only contains a few ingredients.
However, in some scenarios, you may find bakeries that have their own secret ingredients, and that could contain gluten or have gluten products.
Be sure to ask the staff for the ingredients list just in case there are hidden gluten products they use in the baking.
Common ingredients for a cheesecake's filling:
Creamcheese
Sour cream
Vanilla
Eggs
Sugar
Is It Safe To Eat Cheesecake Filling Alone?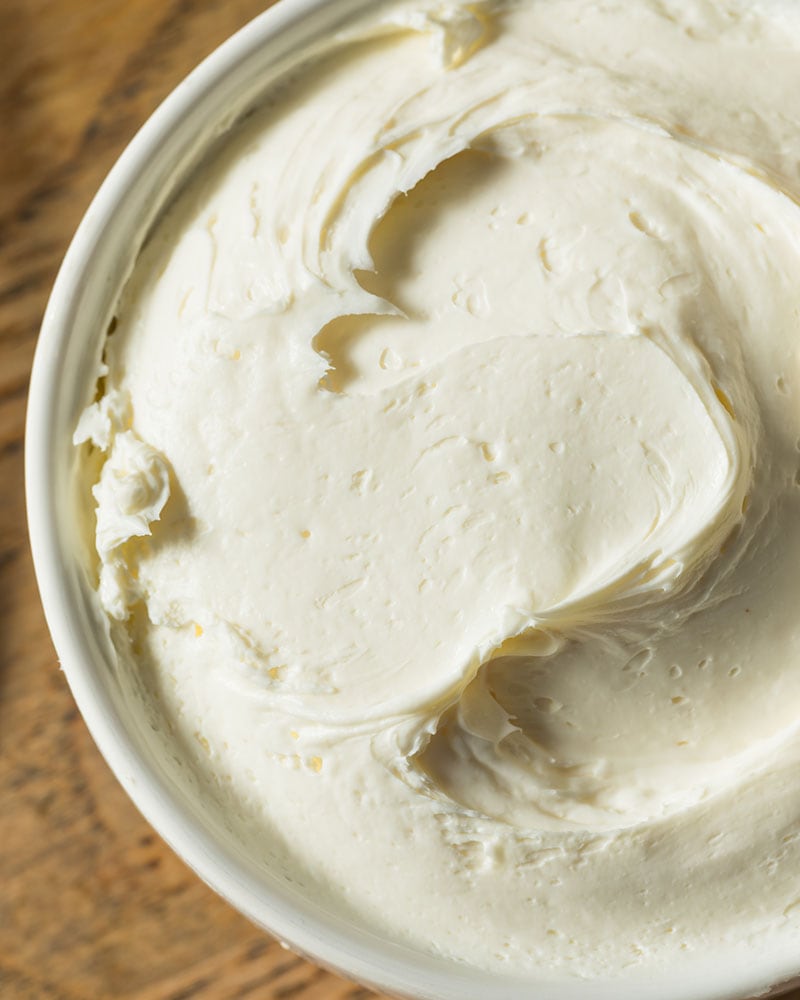 Since it is typically known that only the crust of a cheesecake contains gluten, many of you have asked whether it is safe to eat only the fillings of cheesecakes.
The answer is it really depends. It depends on whether this cheesecake is 100% homemade or if you bought it at the store or the bakeries.
When the cheesecake is homemade, and you can see all the ingredients listed out, containing no gluten ingredients, or gluten products, then it is considered safe to eat the filling.
Even so, you still need to be aware of any cross-contamination of gluten in the kitchen facilities or baking equipment that are used.
Now, if you are getting cheesecakes from the stores or bakeries, you need to think twice about eating any part of it, depending on your sensitivity level to gluten.
People with celiac disease get a severe stomach ache and more when they consume anything with the tiniest sign of gluten, even just one bite. (2)
People with gluten sensitivity sometimes get away with eating a bigger dose of gluten.
Whether to eat the filling of a cheesecake or not, for each person is different, and you need to ask yourself whether it is worth the pain and the risk for you.
Can We Get Gluten-free Cheesecake At Any Grocery Store?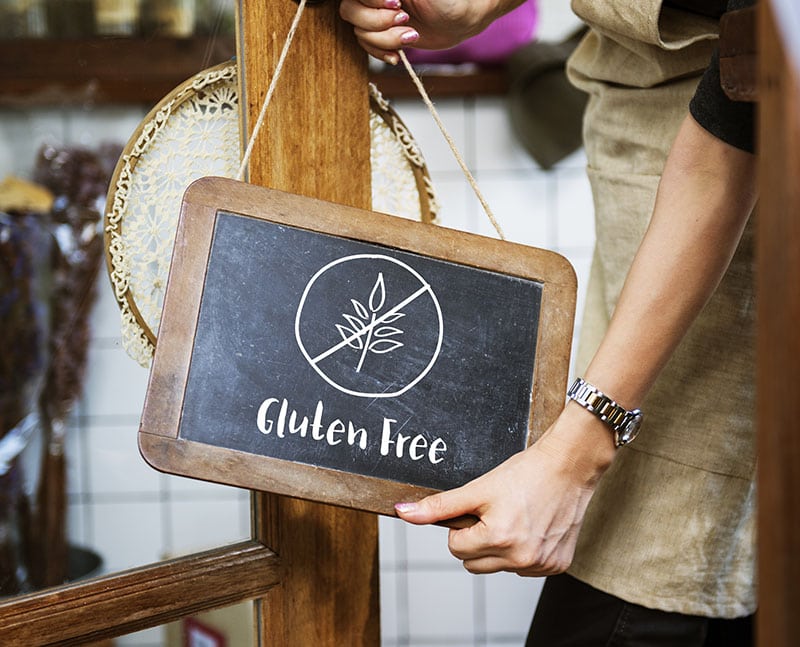 You can only be so sure to get a gluten-free cheesecake at a gluten-free store because they have a restricted process to provide absolute gluten-free products for customers.
This restricted process means a careful choice of inputting the ingredients and an awareness of any cross-contamination of gluten in their baking equipment and kitchen.
If the stores or bakeries you are going to are not specifically gluten-free, they might add their own secret ingredients to create those unique signature cheesecakes, and that is something you need to be aware of.
In this case, you can always ask the staff for the ingredient list to see if there is any gluten interference in the cheesecakes.
Going through the ingredient list on the packaging also gives you a deeper understanding of whether this cheesecake has any gluten in it.
Please keep in mind that there is no absolute guarantee when buying cheesecakes at the store or bakeries, so be aware of the risk you are taking when buying cheesecakes at a random grocery store.
Where To Buy Gluten-free Cheesecakes?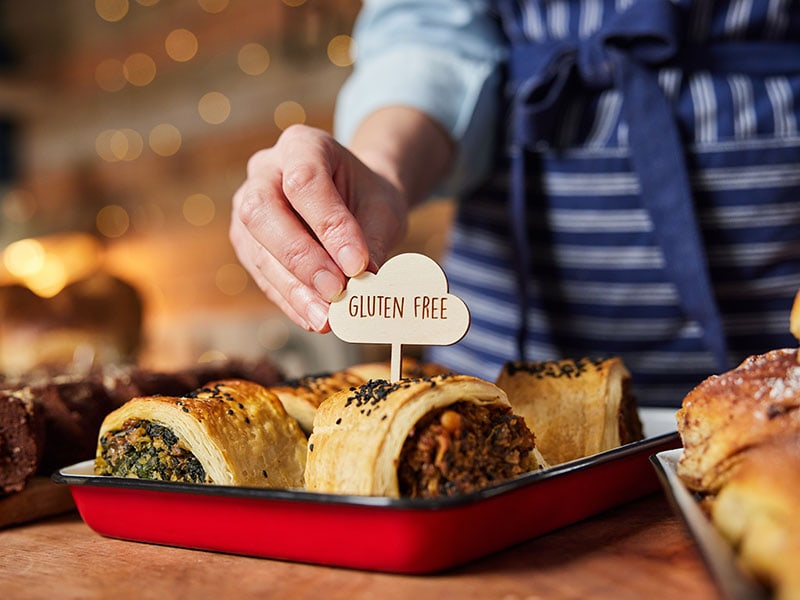 There is a big market out there for gluten-free cheesecakes. It can be overwhelming for you to choose a trustworthy brand. When I find something that I like, I tend to stick with it for a long time. And there are a few places of my favorite to shop for gluten-free cheesecakes.
In the United States, you can find quality premade gluten-free cheesecakes from these trusted brands.
Local Stores
These brands offer local stores near you. They also offer a wide range of flavors such as:
Classic Cheesecake
Chocolate Cheesecake
Vanilla Cheesecake
Berry Cheesecake
White Chocolate Cheesecake
At Gem City Fine Food, they are proud to serve certified gluten-free, nut-free ready-to-serve frozen cheesecake with clean ingredients including cage-free eggs and hormone-free dairy.
You can find their products at ​​Whole Foods, Natural Grocers, Harmons Grocery, Good Earth, small independent grocers, and through their online Store.
A family business buffet in New Jersey with gluten-free cheesecakes comes in varieties of flavors, including Keto.
Magdalena allows their consumer to shop online and pick up in stores. Their unique selling point is their service of providing and delivering corporate gifts. You can now place orders as a gift for your business partner with a thank you card and their favorite cheesecake.
Our Kind Kitchen
Disreputable 4 and focus on: no Dairy, no gluten, no soil, no GMOs, and all gluten-free baked goods.
At Our Kind Kitchen, you can place the order and choose a time to pick it up. They've made their cakes fresh every day. The ordering requirement for the customer is to order 24 hours in advance.
An online desserts website that promises to deliver desserts that are so delicious and accessible.
Besides several local stores in New Jersey, Keeping You Sweet is now supplying several Whole Foods Markets with gluten-free Cheesecakes and Brownies and has introduced a Vegan (plant-based) Cheesecake line.
This brand not only provides gluten-free dessert options but is also a planned-based brand.
There are a variety of options, from cookies, brownies, and vegan ice cream, to lunch items, and all can be ordered online pickup and delivery.
What Is Gluten-free Cheesecake?
Similar to a traditional cheesecake, a gluten-free cheesecake is made out of two main parts: The cheesecake crust and the cheesecake filling.
The crust of a gluten-free cheesecake is made of gluten-free crackers, biscuits, and some others as alternatives.
Alternatives Ingredients For The Gluten-free Cheesecake's Crust: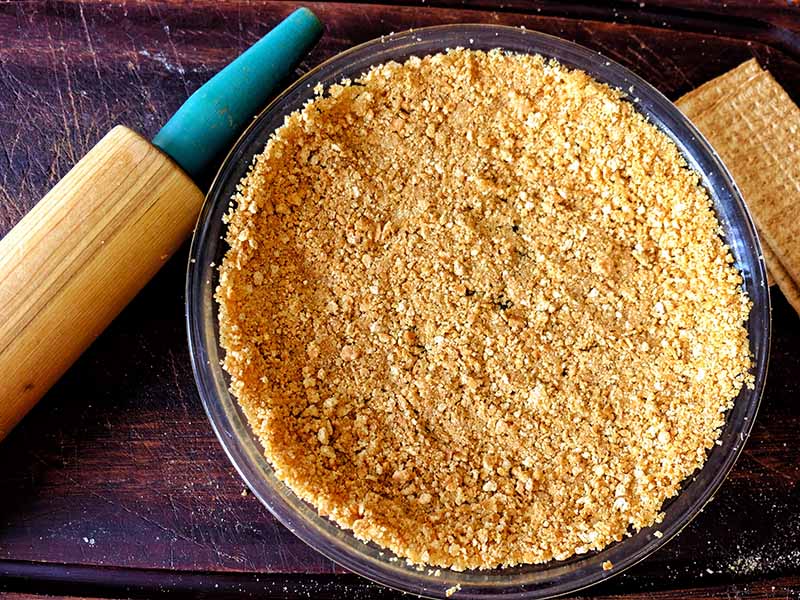 Gluten-free Graham crackers
Gluten-free crackers
Vegetable gluten-free crackers
Gluten-free Biscuits
Oreos
Ice cream cones
Nuts
After having the gluten-free crust taken care of, you can go ahead and treat the rest of the cake as a regular classic cheesecake and follow the exact steps of how to make the cheesecake filling with cream cheese and sour cream.
Who Is Gluten-free Cheesecake For?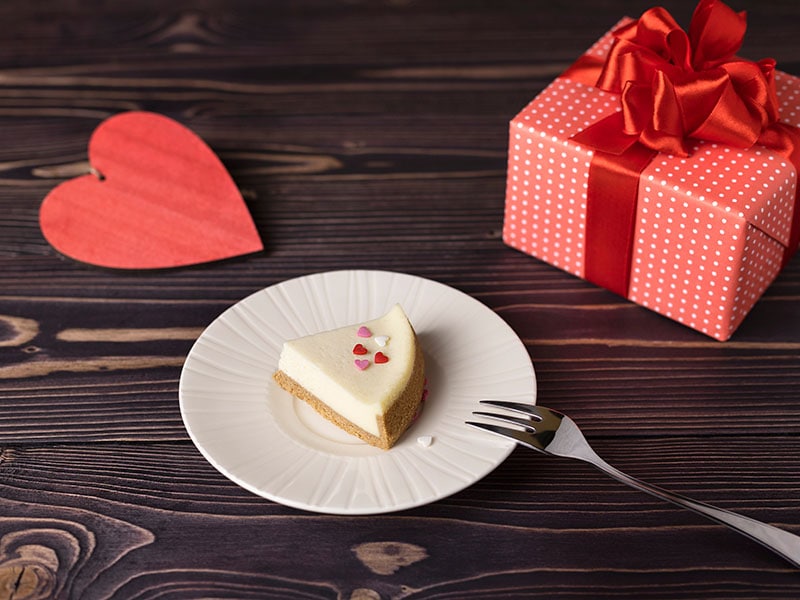 These gluten-free cheesecakes were first made solely to serve the people whose small intestine and digestion system naturally can't handle gluten.
This is a way for those who suffer from gluten and celiac disease to be able to enjoy the divine flavor of cheesecake once in a while without the fear of being in pain afterward.
However, the scope of who gluten-free cheesecake is for is absolutely not limited. There is an equal chance you can get decent gluten-free cheesecake even if you don't strictly follow a gluten-free diet.
People That Are Conscious About Their Diet And Food Consumption
As time goes by, more and more people are turning their backs against gluten whether they do suffer from celiac disease or not, because of the awareness they have raised about their diet and food consumption in our society.
This group of inspired-eaters is keen on having gluten-free cheesecakes and other food without gluten as an option.
Anyone With Special Food Preferences
If you're not a big fan of wheat, rye, and barley, and maybe the majority of bread types are not your cup of tea either, you would definitely cope well with gluten-free cheesecake and diets.
Anyone Who Wants To Give The Gluten-free Cheesecake A Try
The bottom line is this delicious melting gluten-free cheesecake recipe is for anyone who enjoys eating cheesecake once in a while and is able to follow our simple recipes to put the medal to the pedal on the making.
Is Gluten-free Cheesecake Easy To Make At Home?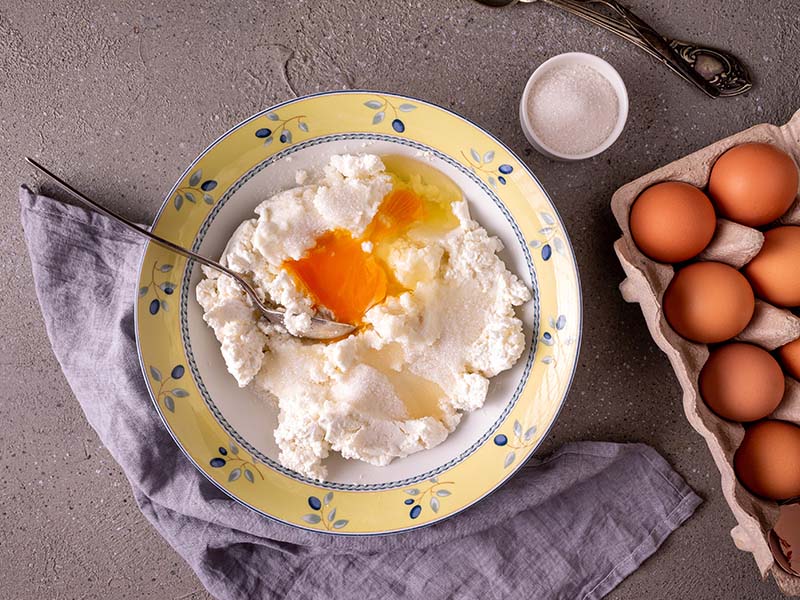 Generally, it is. It can vary depending on how familiar you are with baking, baking equipment, or your experience in making desserts in general.
However, I've got you covered. I will walk you through some of the most simple ways to create your own gluten-free cheesecake.
You can either choose to make the traditional gluten-free cheesecake with an oven or the modified version that doesn't need an oven. They both taste amazing and are simple to make.
Always make sure to clean your kitchen properly if you want to make a gluten-free cheesecake at home. These cleaning steps help avoid any cross-contamination of gluten while making the cakes.
With some guidance from my post and the right types of equipment, you will be able to master your gluten-free cheesecake in no time. You can easily find necessary baking tools on Amazon.com. With that being said, let's dive right into the how-to.
Make A Quick Gluten-free Cheesecake (3 Easy Recipes)
Today, you are exploring 3 different ways to make gluten-free cheesecakes.
Starting with the classic gluten-free cheesecake that everyone loves, then we learn how to make a berries cheesecake and finish up with a no-bake cheesecake for hot summer days.
Nothing can beat a fine classic cheesecake. This is a simple recipe to follow, it does require an oven and some trial and error before you achieve that perfection in the taste and the appearance of this dish, so take your time and do it at your own pace.
Simplest steps to make Gluten-free Cheesecake (Baked).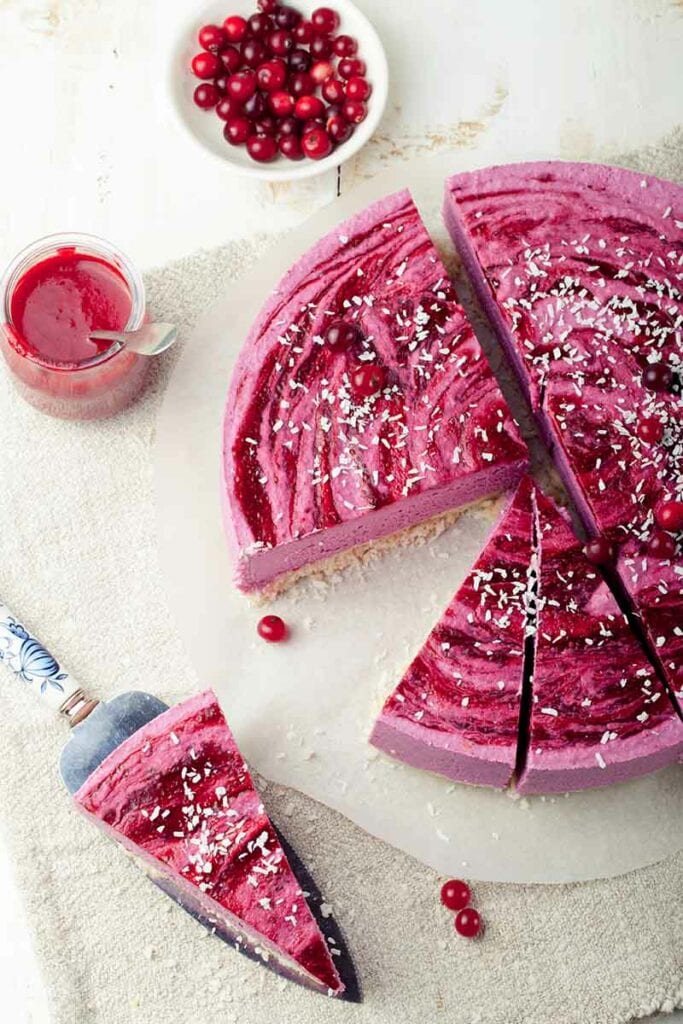 A taste of this gluten-free, vegan berry cheesecake will make you remember it forever. This is one of the most favorable cheesecakes for dessert lovers. The highlight is the touch of cashew, creamy texture, and a soft sour of fresh berries.
If you don't have an oven at home or don't bother turning it on, I've got a no-bake gluten-free cheesecake recipe that is equally yummy and easy to make.
This recipe takes a little less time and effort from you, and it's perfect for summer days when you want to enjoy gluten-free cheesecake but can't be bothered by the heat.
Gluten-Free No-Bake Cheesecake, the easiest way to do it!
How To Store Cheesecakes Properly?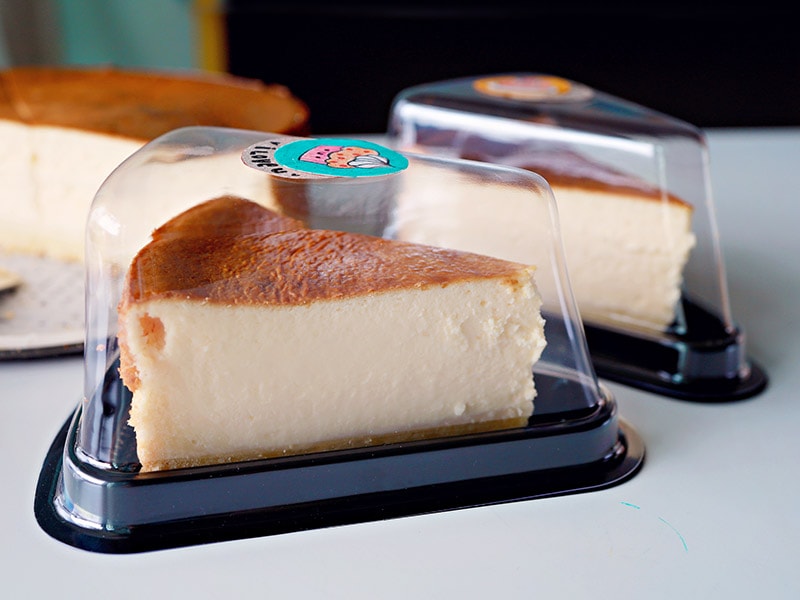 The storage method and ingredients can affect the shelf life of your cheesecake. As for a gluten-free cheesecake, on average, it can last from 1 day to 6 months.
You need to be extra careful in storing gluten-free cheesecake because the crust can easily go bad.
At Room Temperature
Keeping your cheesecake at room temperature is not optimal if you want to keep it for later usage. In colder climates, a homemade cheesecake can last up to 2 or 3 days. On the other hand, this duration is shortened to about 1 or 1 and a half days in a hotter climate.
Please always remember to cover your cheesecake and put it in the fridge or freezer if you want to come back to it later on in the week.
In The Refrigerator
Your cheesecake is safe to eat for up to 10 days when stored in the refrigerator. Remember to cover the cake carefully, you can use wrap and pre-packaging boxes.
Covering and storing gluten-free cheesecakes in the refrigerator is ideal for homemade cakes since it is easier for you to come back and eat them during the week.
In The Freezer
The freezer can keep your gluten-free cheesecakes in good and edible condition for up to 6 months. Very much like storing in the refrigerator, you also need to have proper coverage for the cakes.
Frozen gluten-free cheesecake or any cheesecake needs around 6-12 hours of defrosting in the refrigerator before you can enjoy it. This defrosting period gives the cake time to retain its original flavor and texture.
| Storage Condition | Room Temperature (71.60 - 90 ℉) | Refrigerator (37.40 - 50 ℉) | Freezer (<32 ℉) |
| --- | --- | --- | --- |
| Without Coverage (containers, wraps) | 1.5- 2 days | 1 week | 3 months |
| With Coverage (containers, wraps) | 1.5- 2 days | 10 days | 6 months |
Caution: It is not safe to eat gluten-free cheesecakes that show signs of mold and rottenness. Eating these cakes can cause a severe stomachache or food poisoning.
Simple ways to wrap helps your cheesecakes to last longer.
What Are Other Desserts Ingredients That Often Contain Gluten?
Gluten is known as the glue that helps hold together, and it is found in most wheat and grains food. (3)
Gluten Is Found In Grains Such As
Wheat
Wheat products
Rye
Barley
Triticale,…
Foods That Often Contain Gluten Are
Bread
Bagels
Pittas
Pasta
Yeast
Some cereal,…
and some common drinks and beverages that contain gluten are beers, ales, and lagers,…
Desserts That Often Contain Gluten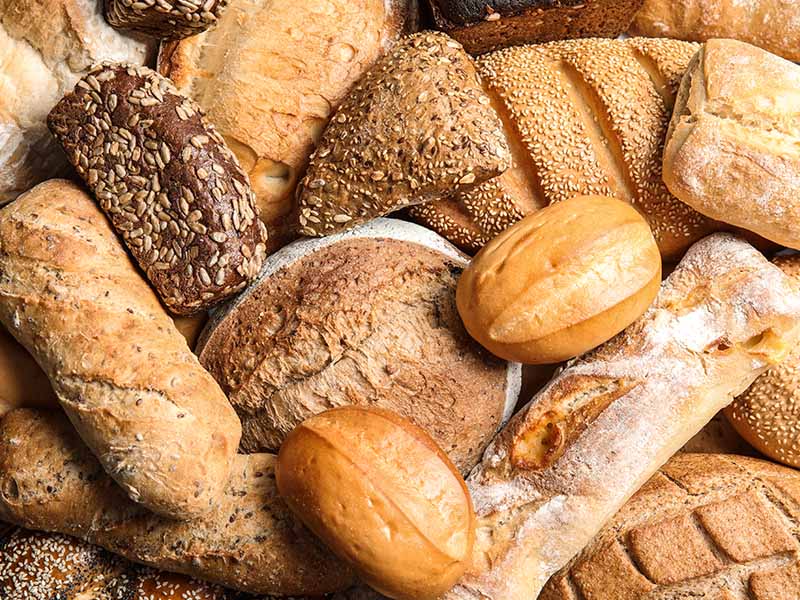 Chocolate cake
Pies
Cookies
Cheesecake
Crackers
Muffins
Tarts
Pastry
Puddings,…
FAQs
Now that we have a clearer look into cheesecake ingredients, you might think of some relevant questions regarding finding the right gluten-free cheesecakes for you. Let's have a look at these frequently asked questions to find out more.
Getting The Right Cheesecake Is Now A Piece Of Cake.
Well, that's all I have to say about the topic of "is cheesecake gluten-free". My goal is to provide information to help you form a better understanding of the concept of gluten-free cheesecake, and how to pick the right ones.
And I believe you have collected some good pieces of information for yourself. Whether to stick with the traditional cheesecake or find a gluten-free cheesecake shop that you like is all good!
On top of that, the gluten-free cheesecake recipes are for you to make in the comfort of your home in case gluten-free cheesecakes are not available near you. If there are other tasty recipes for gluten-free cheesecake you'd like to share, I'd love to hear from you.
It takes some trial and error before you can master making gluten-free cheesecakes, just like anything else. But don't worry, you can always share your results here so that other readers can comment and help you out. I'm also here in the comment section if you want to share your success!
Enjoy the rest of your day, and until next time!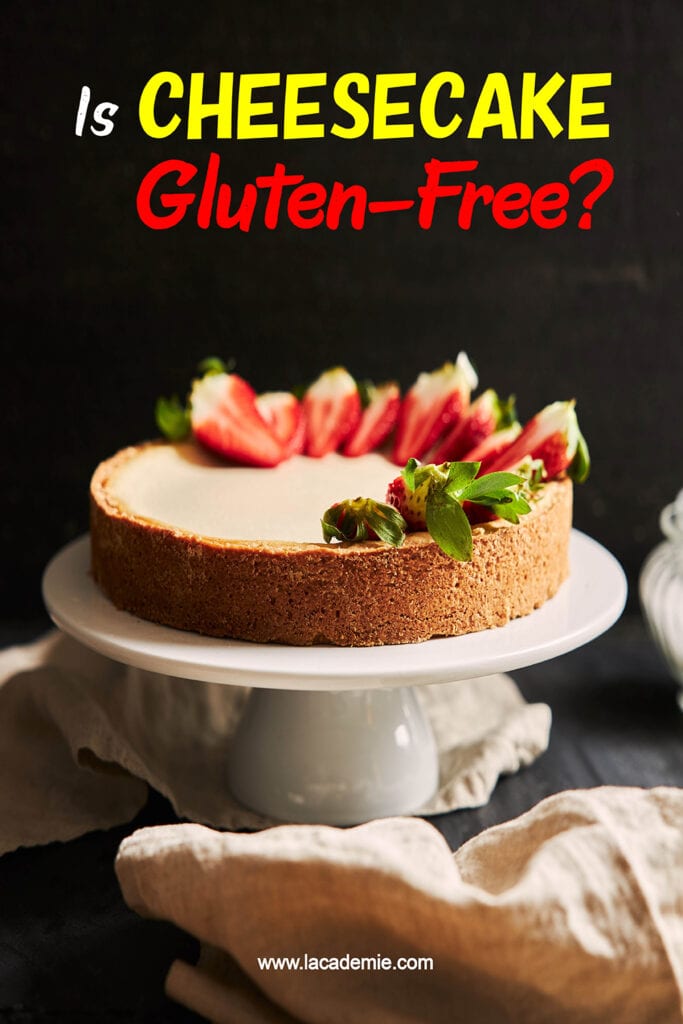 References
Juniorscheesecake.com. 2022. The History of Cheesecake.
Mayo Clinic. 2022. Celiac disease – Symptoms and causes.
Celiac Disease Foundation. 2022. What is Gluten? | Celiac Disease Foundation.
Mayo Clinic. 2022. Heart failure – Symptoms and causes.