How long does cheesecake last is it probably the question you are looking to have a perfect culinary experience with this beautiful cake? Beloved by many with countless versions worldwide, cheesecakes appear more and more in meals as attractive desserts.
Cheesecake is a cake with a harmonious combination of fresh cheese, cream, milk, and eggs. Cheesecake cake is a favorite dessert because of its smooth, fragrant and sweet taste.
This article will give you all about the shelf life, how to store it, and some notes when consuming cheesecake. This information will help in enhancing your dining experience.
Let's start learning about the information!
How Long Does Cheesecake Last? – The Short Answer Is Right Here!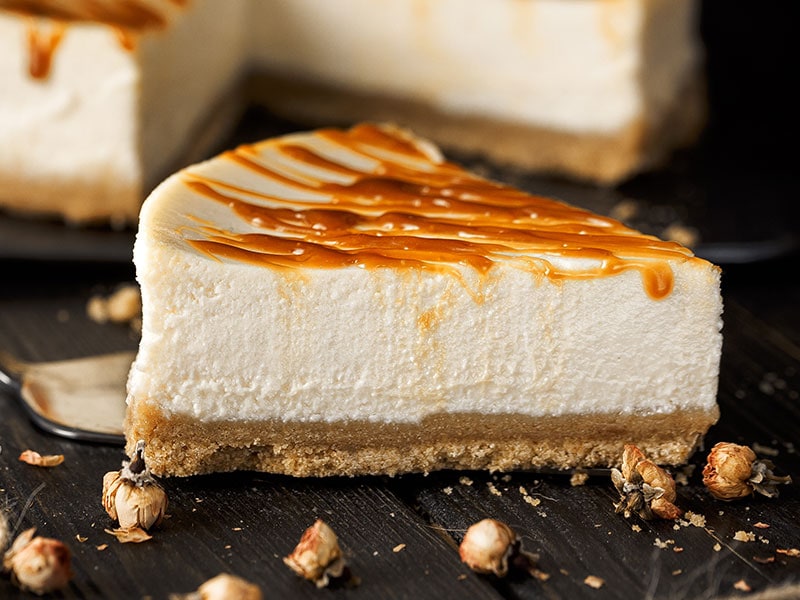 The shelf life of cheesecake depends on many factors such as ingredients, storage environment, and storage method. In general, cheesecake is not food with a long shelf life.
It should only be left at room temperature for 2 hours. This shelf life is up to 1 week for the refrigerator and 3 months for the freezer.
What Is Cheesecake? – The Favorite Delectable Cake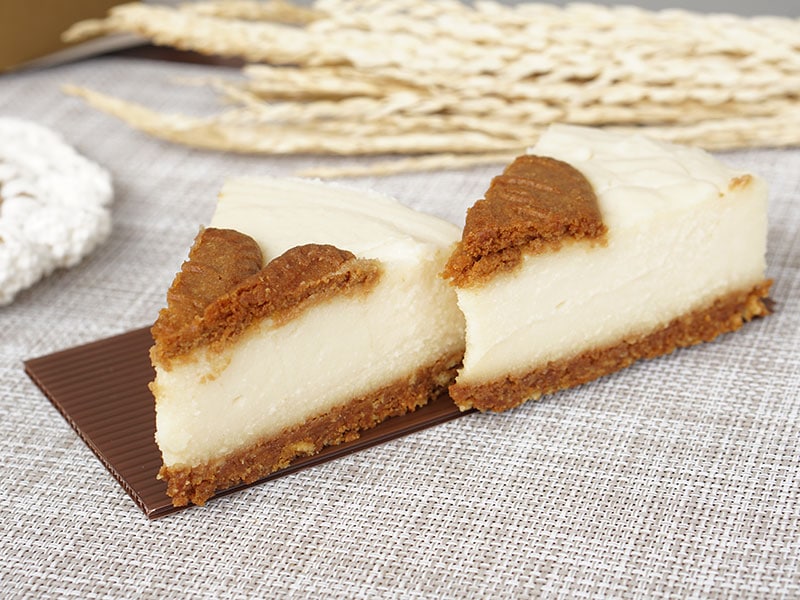 Cheesecake is a cake with a harmonious combination of fresh cheese, cream, milk, and eggs. This cake is a favorite dessert because of its smooth, fragrant and sweet taste.
A dish that originated from Greece, the cheesecake was once just a layer of crumbs prepared before baking for monks and a physical creation called Aegimus. In terms of processing, cheesecake can be divided into two basic types: baked and non-baked.
Cheesecake is a popular dessert in the world because of its simple yet unique recipe. Each country has different making methods and ingredients, leading to a question about whether cheesecake fits with gluten-free diets. But that also creates its trademark.
My favorite version of cheesecake has to be those mouth-watering desserts made with Oreo cookies. There are several ways you can make cheesecake with Oreo; and whatever you choose, the resulting treat will be more than enough to capture your heart.
Greek-Style Cheesecake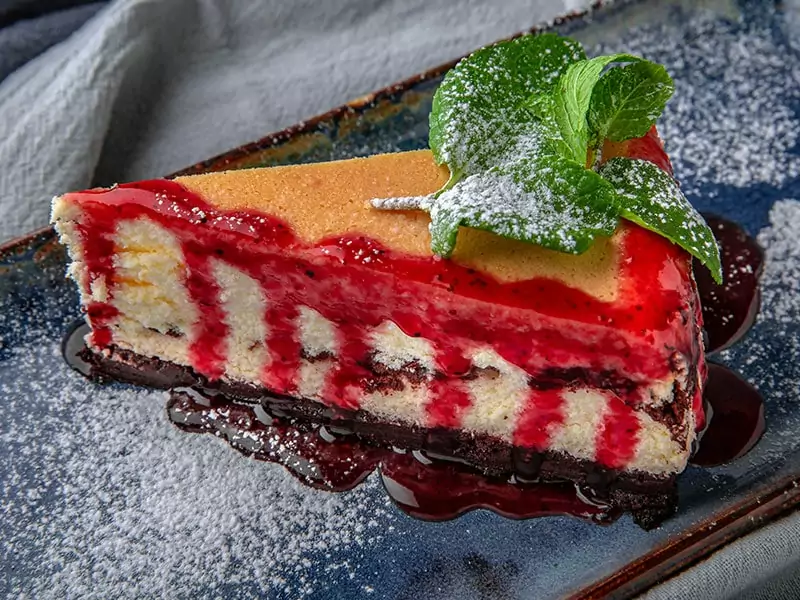 Greek-style cheesecake is made with layers of phyllo butter topped with a sort of cheese known as egg cheese; a fresh, unpasteurized cheese called mizithra consisting of milk and whey protein from sheep or goats.
American Or Canadian Versions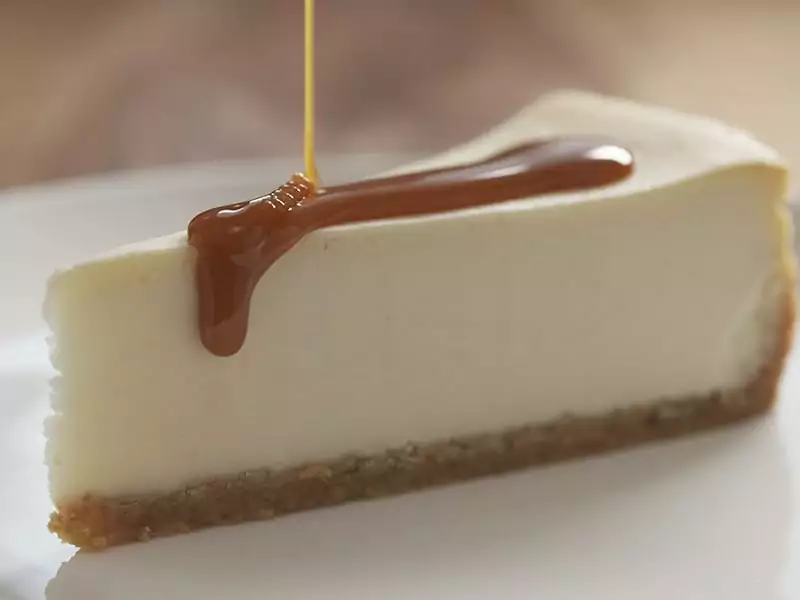 While the American or Canadian versions of cheesecake are mostly made from cream cheese, the Italians are known for using ricotta.
Ricotta is a kind of cheese with Italian origin, made from cow or sheep milk juice. Today, the Italian version of cheesecakes may include ricotta or mascarpone cheese. Substitutes for the creamy Mascarpone can also be used in recipes if you want variation.
An incredibly detailed version of the famous New York Cheesecake for you to follow.
British Cheesecake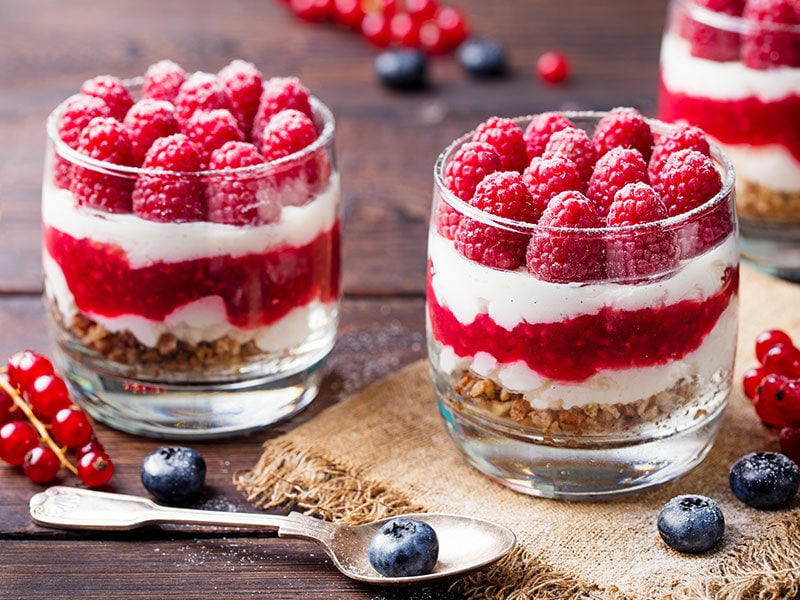 British cheesecake is usually made with a mixture of cream cheese and sugar and topped with cream. If you don't want to use cream cheese, you can also use something else to substitute cream cheese as long as it will still retain the same taste.
Butter cookies are crushed combined with fruits such as passion fruit and raspberries to decorate the cake more attractive. Cheesecakes made in this style are also easily found in classic Irish recipes for desserts, as well as New Zealand, and Australia.
How Long Does Cheesecake Last (In The Pantry, Fridge, and Freezer)? – The Best Time For You To Consume Cheesecake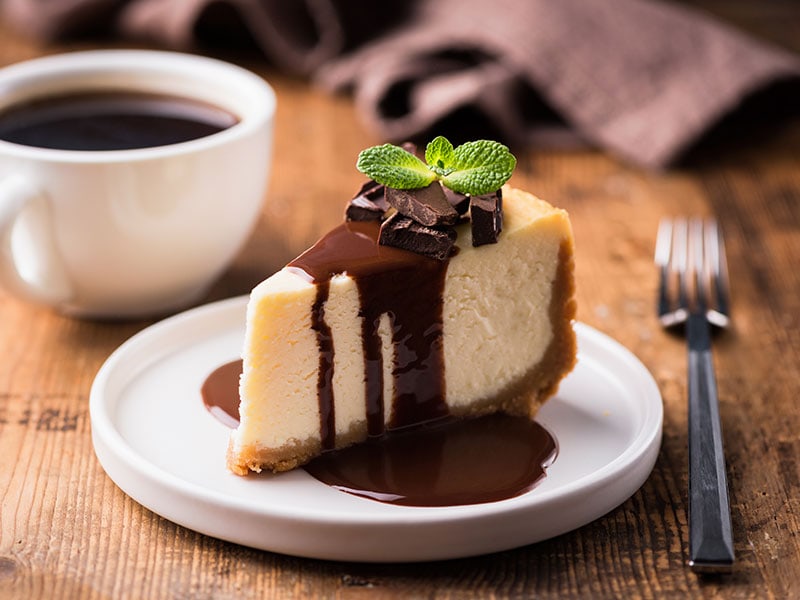 | Types | Pantry | Fridge | Freezer |
| --- | --- | --- | --- |
| Fresh cheesecake | Less than 2 hours | 5 to 6 days | 6 to 8 months |
| Homemade cheesecake | Less than 2 hours | 3 to 5 days | 1 to 2 months |
| Store-bought cheesecake | Less than 2 hours | 5 to 7 days | 6 to 8 months |
Cheesecake is made primarily from dairy-based ingredients so that it won't stay fresh for long. There are some important milestones that you need to keep in mind.
At Room Temperature
Cheesecake should not be left for more than 2 hours at room temperature, whether homemade or purchased. What the ingredients in all the world versions of cheesecake have in common is that they're relatively easy to melt, so you'll end up with a deformed and unappealing cheesecake.
The typical environment also increases the risk of bacteria entering the cheesecake, accelerating spoilage. Therefore, I recommend keeping the cake in the fridge for all cheesecakes or the freezer for some unique recipes.
In The Refrigerator
The refrigerator can help keep homemade cheesecake for 3 to 5 days. This period will be more extended, up to 5 to 7 days for cakes purchased from the store.
This disparity is because commercial cakes have more elaborate production processes and better-processed ingredients, which helps them keep for a long time.
In The Freezer
Freezers are not recommended for storing most cheesecakes because crucial ingredients such as cream cheese and whipped cream lose their texture when freezing. Even if you defrost, your cheesecake won't retain its original creamy texture.
If you still decide to use the freezer to store cheesecake, use this method only for particular cakes, which their storage instructions say can be frozen. The freezer can keep them for up to 8 months.
Signs Of Spoiled Cheesecake That Is No Longer Safe
So how do you know if your cheesecake is still safe? Below are a few signs that will help you identify clearly. Don't ignore them, as overdue cheesecakes can carry health risks.
Mold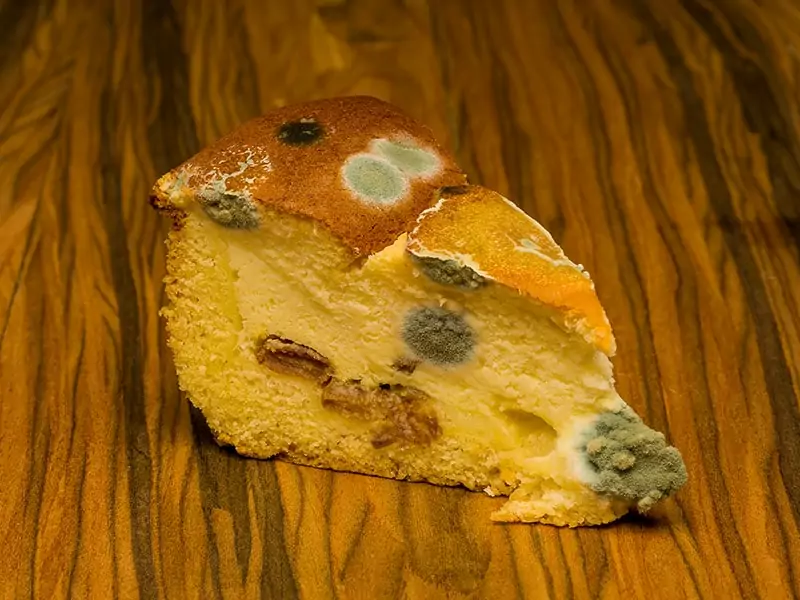 Green or black mold spots are the most obvious signs that it's time to throw the cheesecake away. There are many causes of mold, one of which is that you do not store cheesecake properly, leaving it infested with bacteria in the environment.
As long as there is a stain, your cake also needs to be thrown away. Don't just cut off the moldy part and continue using the rest because it's also potentially dangerous.
The mold may have spread to the rest of the cake; it just hasn't shown on the cake yet. But in this case, the properties of the cake have been altered. You're not going to eat something you don't know is safe, right?
Foul Smell
Because it's made from different types of cheese and cream, the cheesecake will easily show off an unpleasant smell when spoiled. If you're not sure about the mold on the cake, smell it. The broken cake smells like stale milk, no longer a sweet aroma.
It's uncomfortable to eat cheesecake with unpleasant smells, isn't it? So don't regret it anymore; just throw it away.
Discoloration
In general, most cheesecakes have the characteristic pale yellow color of cream and cheese, the shades of which can vary depending on the additional ingredients you choose.
When spoiled, the cheesecake may appear unusually dark yellow streaks. These marks usually appear first on the edge of the cake because this is the most vulnerable part.
Soggyness
This is a sign that the cheesecake has gone wrong. When you see that the cake base is soggy and liquid is seeping out of the cake, don't try to save it. When this happens, the cake has been changed by bacteria, and if eaten, there is a risk of food poisoning.
Health Problems When Eating Expired Cheesecake
If you're still not determined enough to throw away the spoiled cheesecakes, consider their harmful effects on your health. Here are some typical harms, although not all, I think should be enough for you to make a decision.
Food Poisoning
Food poisoning occurs when you eat contaminated foods with bacteria, viruses that cause diseases or have potent toxins, or eat stale, moldy foods.
In mild cases, people usually feel better after a few days without treatment. However, severe poisoning cases presenting with more severe symptoms need to be hospitalized for treatment and monitoring. (1)
Stomach Pain
Gastritis is a disease that refers to damage and inflammation inside the stomach. The characteristic feature of the disease is the appearance of pain in the epigastrium accompanied by loss of appetite, heartburn, and nausea.
Unscientific eating habits are the leading cause of stomach ulcers. People with bad eating habits often suffer from stomach-related diseases. Stomach pain can happen to anyone, from children to the elderly.
Therefore, proactively learning about the causes, symptoms, and manifestations of the disease will help you have adequate prevention and early recognition of the disease as soon as you have it. (2)
How To Store Cheesecake Properly? Valuable Tips To Make Cheesecake Last Longer
It's a pity if a delicious cheesecake goes terrible because you don't know how to store it properly. Here are some must-know tips to make extending the shelf life of cheesecake easier.
Store In The Fridge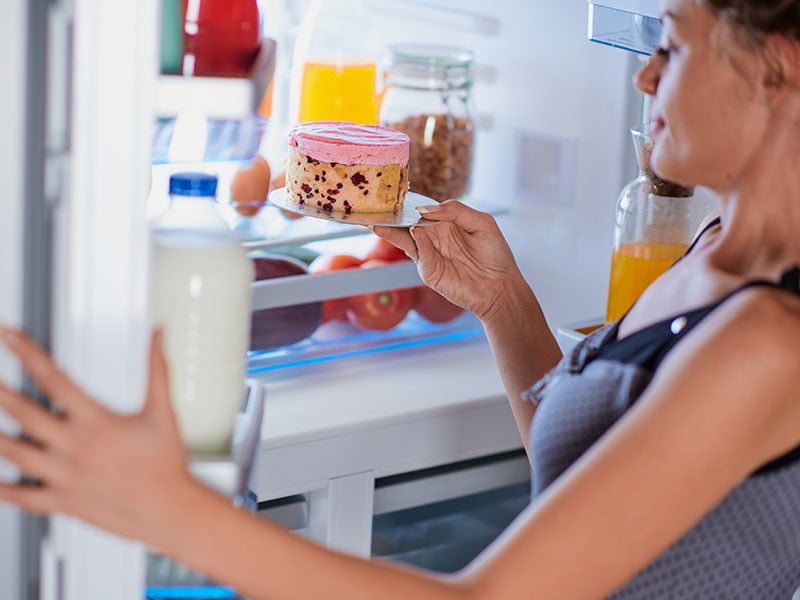 Since the main ingredients are made from milk, such as cream cheese, whipped cream, and cheese, cheesecake needs to be stored in a cold environment as soon as possible. Ideally, you should put the cheesecake in the refrigerator as soon as you buy it or make it.
Do not leave the cake at room temperature for more than 2 hours, as the cake can melt and become infested with bacteria. The temperature of the refrigerator is just right to ensure that the cheesecake retains its soft texture.
Wrap It Up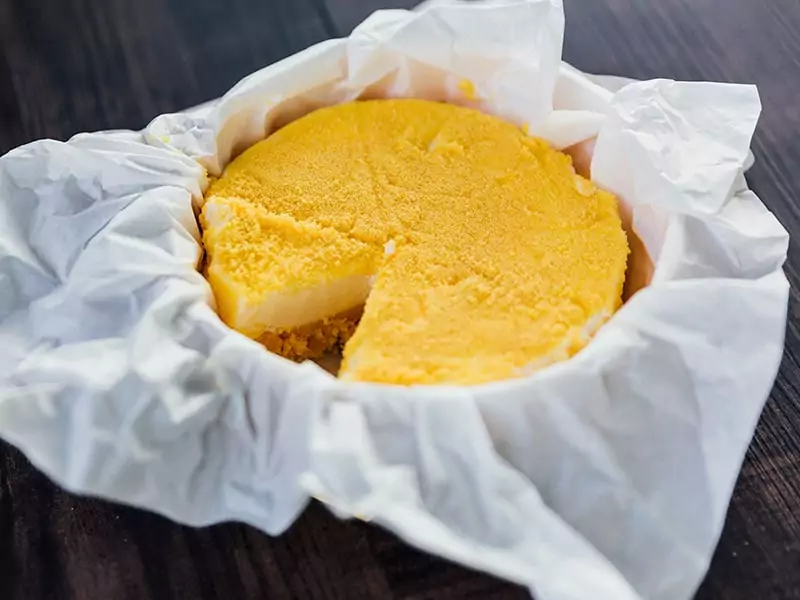 When storing cheesecake, of course, you not only want it to be safe after a while, but you also want it to retain its original flavor. However, in the refrigerator, besides the cheesecake, there are also other strong-smelling foods, and it's sad if your cheesecake has a meaty smell, isn't it?
Wrapping cheesecake with the plastic film is a way to minimize that situation. Wrap the cake well and leave no gaps.
Use A Container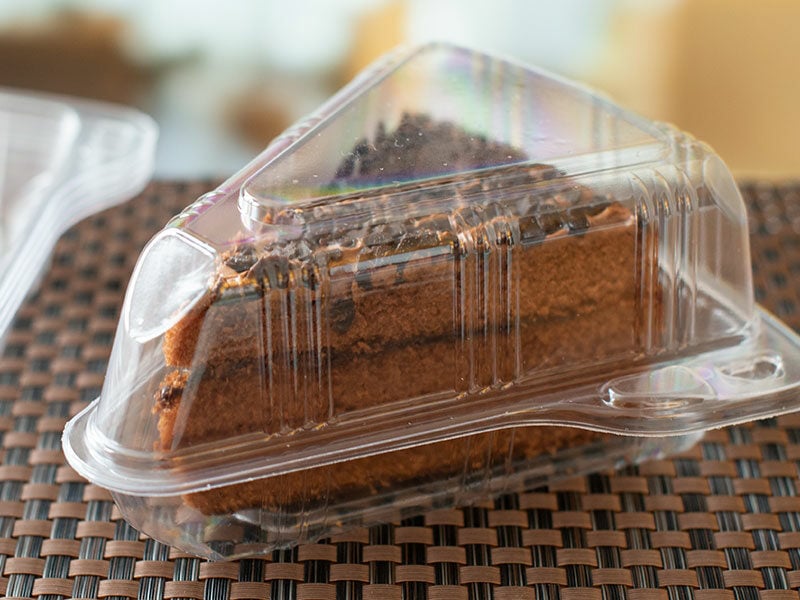 In addition to preventing the cheesecake from being affected by the odors of other foods, the container also helps prevent the cake from drying out.
The containers can also be stacked, saving space in your fridge. Opening the box lid and taking the cake is also faster than removing the layers of plastic film around the cake.
Useful Tips When Storing Cheesecake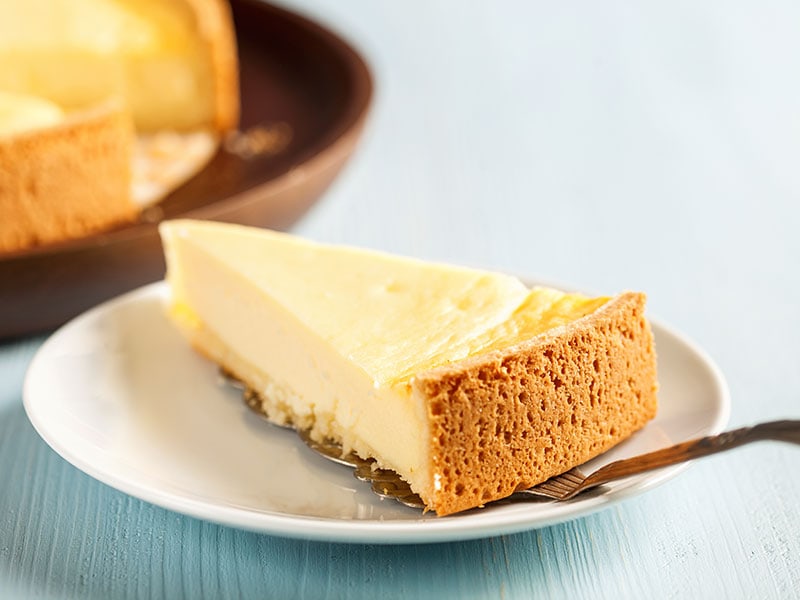 Besides choosing a suitable storage method, knowing the tips will make it easier for you to preserve your cheesecake. Here are a few ways that you can apply:
When you intend to freeze the cheesecake, don't add toppings or toppings like chocolate and jam on top of the cake. You can add them to your cheesecake just before serving for the best taste.
Always keep your cheesecake at a constant temperature, whether you keep it in the pantry, fridge, or freezer. Sudden temperature changes such as bringing cheesecake from the freezer to room temperature immediately can affect the cake's texture.
When you go to the supermarket, buy the last cheesecake. This will keep the cake cool when it's just taken out of the store's refrigerator. So when you bring the cake home, it is still cold to not affect the quality.
Don't try to freeze cheesecake if you only intend to use it within a few days. Freezing is not recommended for all cheesecakes, so you should prefer refrigeration.
FAQs
I believe this article has provided you with a lot of helpful information. To help you resolve your remaining issues quickly, here are answers to some common cheesecake questions. Please take a look!
Enjoy The Sweet Cheesecake!
Cheesecake, also known as cheesecake, has a crispy, fragrant crust, a soft, greasy base of cheese, and a slightly sour cream cheese taste. Many people do not like cheese, but once you try a piece of cheesecake, you will become "addicted" at any time.
No matter how you transform it, cheesecake is truly a dessert that has stood the test of time. From its earliest recorded beginnings in Samos more than 4,000 years ago to its worldwide fame today, this cheesecake remains a favorite of sweet lovers of all ages.
In general, cheesecake has a shelf life that is not too long, but how to preserve it is not too difficult. You just need to be a little careful about keeping the cake from drying out or changing the texture.
If you have other information or questions to discuss cheesecake, please let me know in the comments. Your feedback is my great motivation to bring more and more helpful information. I'm excited to see your feedback here!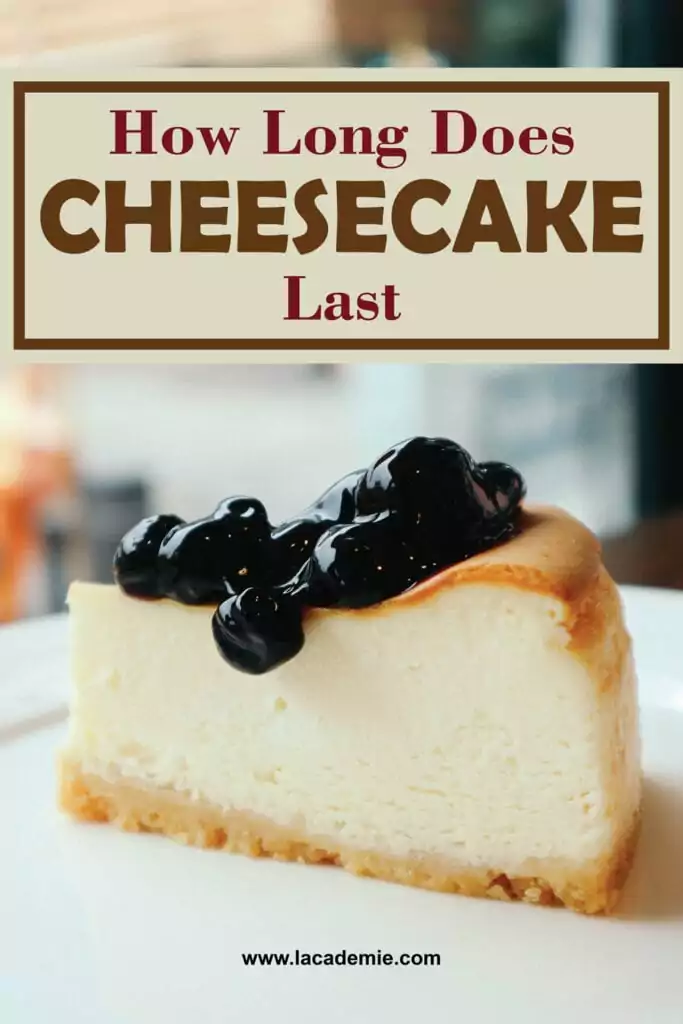 References
Mayo Clinic. 2021. Food poisoning – Symptoms and causes.
Cleveland Clinic. 2021. Abdominal (Stomach) Pain: Causes & When To Call The Doctor.