As drinking is an important facet of social life in Ireland, you can expect Irish drinks to be excellent. They all burn with a fiery passion that will force you to redefine how to enjoy alcohol. Be prepared for the superb taste of the Emerald Isle!
However, it would be wrong to assume that Irish drinks are all about boozes. Ireland boasts countless non-alcoholic beverages that will lull you to peace with the essence of timeless green meadows and refreshing sea breezes. Keep on reading to know about all of them.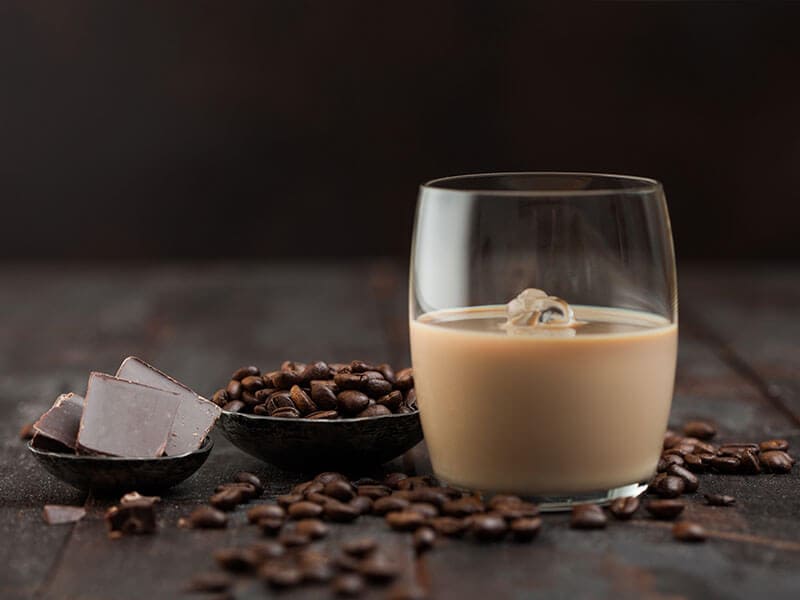 Irish Alcoholic Drinks
Irish Alcoholic Drinks are a testament to the rich brewing and distilling heritage of the Emerald Isle. With a plethora of renowned whiskey brands, ales, beers, and more, it's no wonder the Irish have a deep appreciation for their beverages. But can one truly resist the allure of these iconic drinks?
1. Guinness
Alcoholic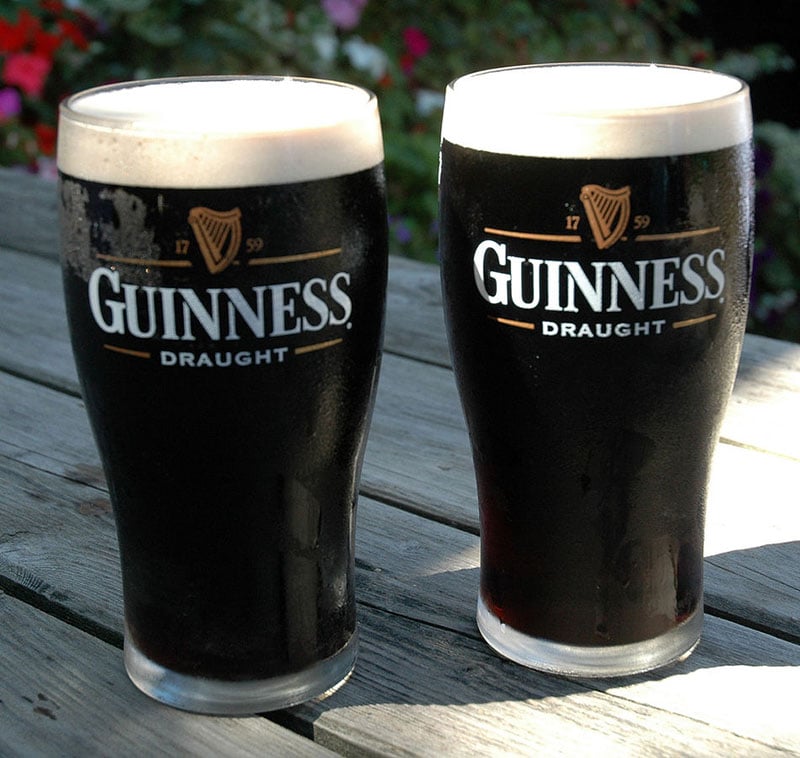 First brewed in 1759 and named after its creator Arthur Guinness, Guinness is now one of the most easily recognizable Irish drinks in the world. It is the most favorite alcoholic drink in Ireland and is available in over 150 countries on all continents, except for Antarctica.
By definition, Guinness is a dry stout (dark, top-fermented beer). The drink consists of roasted barley, roast malt extract, hops, and brewer's yeast. These are all basic ingredients for making beer, but the exact process that they go through to create the fantastic beverage is a secret art.
Over the years, countless people have praised the velvety texture, the malty, bittersweet flavor, as well as the coffee-chocolate aftertaste of Guinness. This beverage also comes with a sharp lactic acid flavor that leaves a smooth and creamy finish.
In case this description gives you the impression of a heavily intoxicating drink, you should know that Guinness actually contains less alcohol than a regular beer. Its alcohol content is only around 4.2 % compared to the standard 5 %.
Guinness is perfect to pair with various delicious Irish foods, such as soda bread, shepherd's pudding, fish and chips, etc. It can also go into multiple great cocktails. If you want to try other brands of stout, go for Murphy's Stout, which is quite tasty despite being lesser known than Guinness.
Where to find: Since Guinness is like Ireland's national drink, expect to run into it everywhere in the country.
2. Redbreast
Alcoholic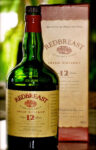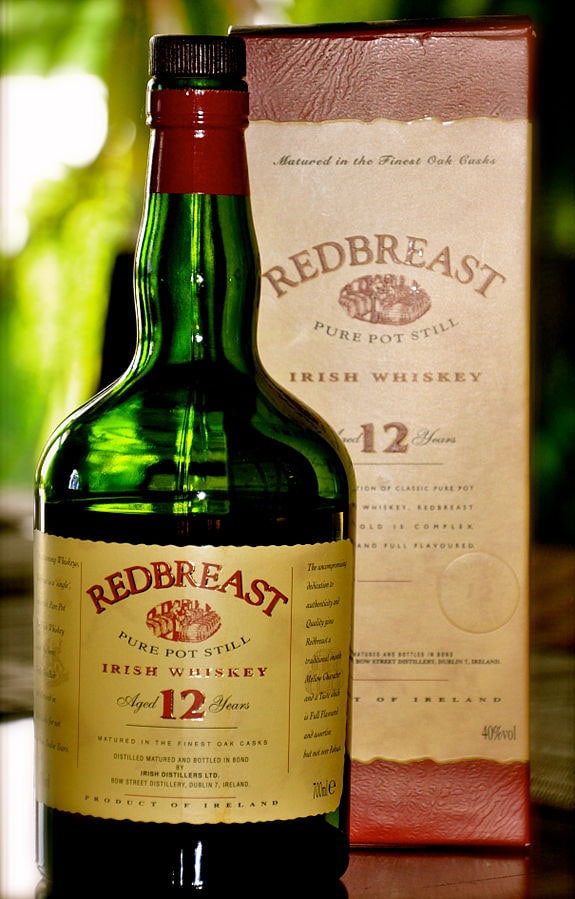 Here is another fascinating product to indulge your fancy if you love whiskey. Redbreast is an old Irish whisky brand that appeared in 1903. The owner of the distiller that made it was an avid bird-watcher, so he named the drink after the beautiful robin redbreast.
Redbreast is a single pot still whiskey, a type of liquor unique to Ireland. The most important characteristic of this liquor is the requirement to distill, usually three times, a mix of both malted and unmalted barley in a pot still. That pot is a kind of special distillation apparatus.
This brewing method leads to high production costs, but it also creates superb whiskey. Redbreast is such an example. Its honey-like yet peppery flavor leaves a satisfying mouth-feel that becomes even more enjoyable with the bitter and creamy notes of nuts.
Depending on how long it is matured, Redbreast can come in multiple varieties: Redbreast 12 (12 years), Redbreast 15 (15 years), or Redbreast 27 (27 years). The first one is quite affordable yet pleasurable enough for many connoisseurs.
Where to find: In pubs, bars, and restaurants all over Ireland.
3. Jameson
Alcoholic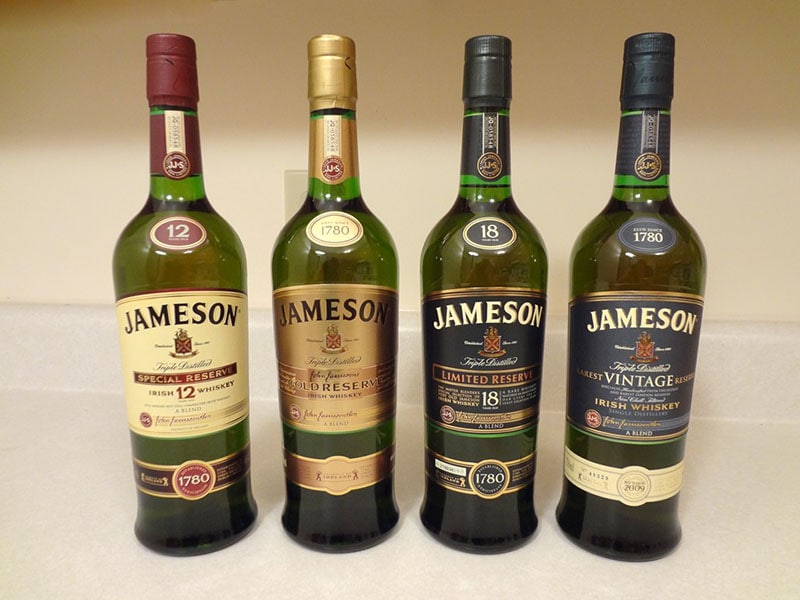 Rivaling the fame of Guinness is Jameson, the flagship of Irish whiskey brands. It is named after the lawyer-turned-distiller John Jameson, who devised the drink in 1780. Nowadays, you can find this whisky in more than 130 countries.
In essence, Jameson is a blended whisky resulting from combining different kinds of spirits. Its main ingredients are Irish barley (both malted and unmalted), corn, and water, all of which are triple-distilled. That gives this pale-gold drink its buttery sweetness and smooth, nutty notes.
But don't forget that Jameson is pretty strong stuff with an alcohol content of about 40%. You can drink it over ice, neat, or mix with other beverages to form cocktails. This whisky takes about 4 to 7 years to age, so make it count.
Where to find: in bars, restaurants, and liquor stores in Ireland.
4. Tullamore D.E.W
Alcoholic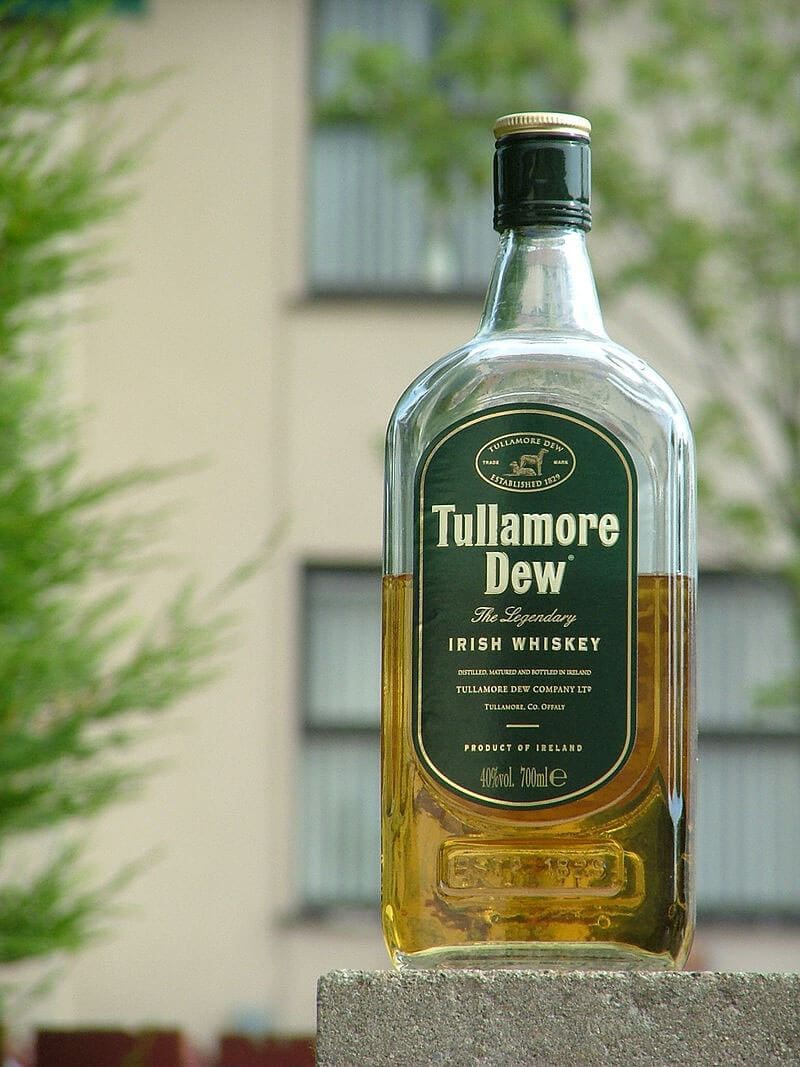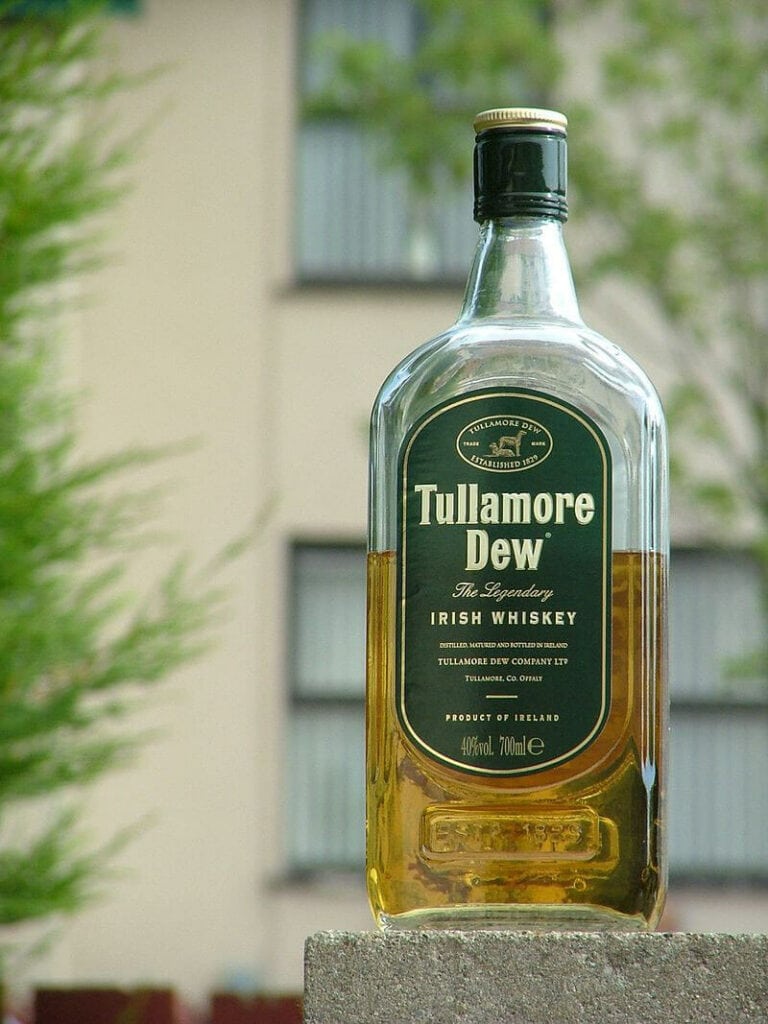 Jameson is ubiquitous, but it isn't the only whisky you can find in Ireland. The town of Tullamore, located in the middle of Ireland, is home to a famous drink of the same name.Tullamore D.E.W ranks as the second-largest Irish whiskey brand in terms of global sales.
This drink is a blended whisky made from three varieties of Irish whiskey. They are single pot still, single malt, and single grain. Each is brewed from a single distillery before being mixed with the other two and matured into the best Tullamore D.E.W.
Though relatively strong (40% – 55% ABV), this whisky can charm you with its rounded, spicy taste and smoky, citrusy notes. The amber color and buttery aftertaste of Tullamore D.E.W will add a nice touch to various cocktails and mixed drinks.
Where to find: in bars, restaurants, and liquor stores all over Ireland.
5. Baileys Irish Cream
Alcoholic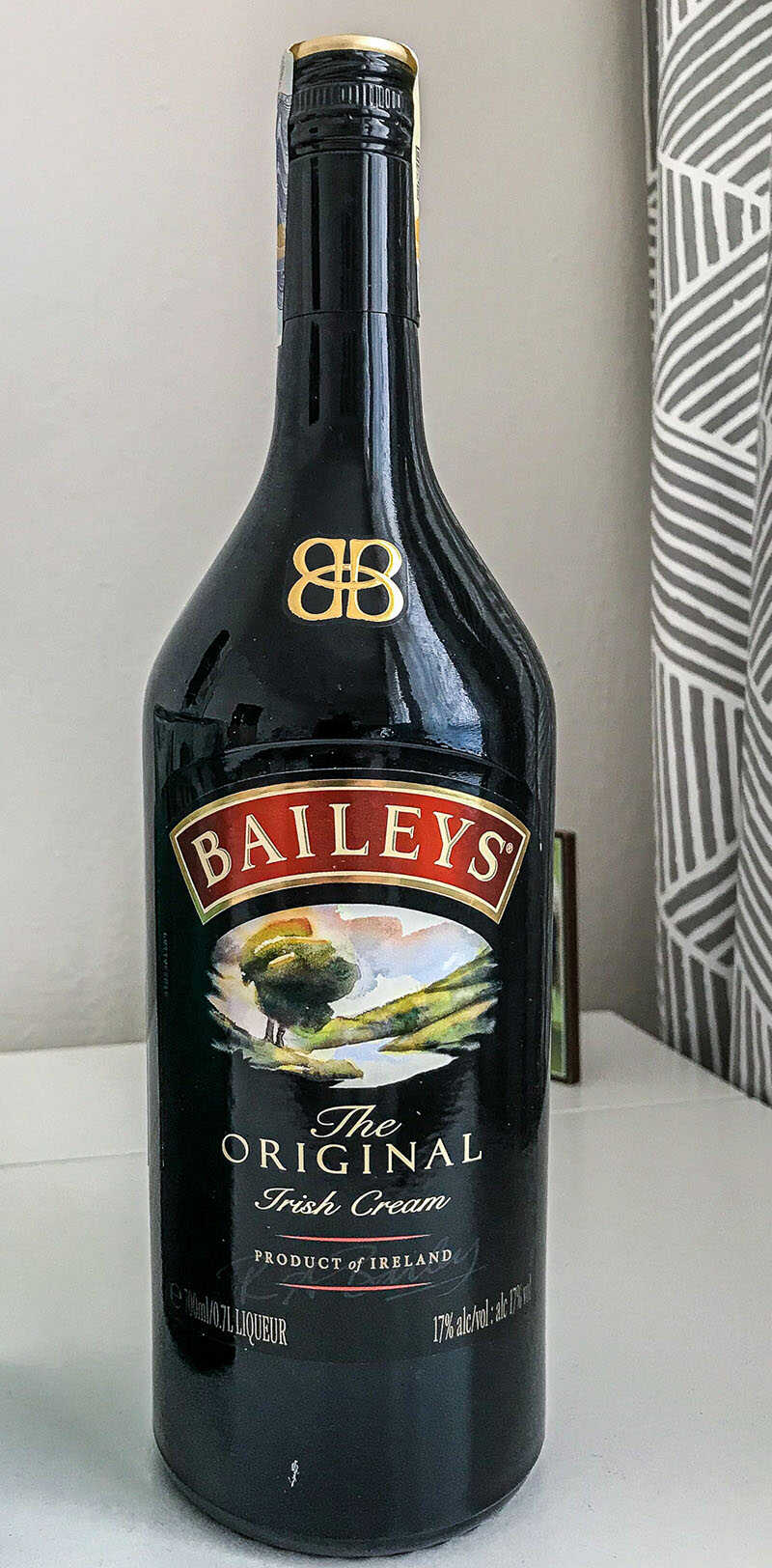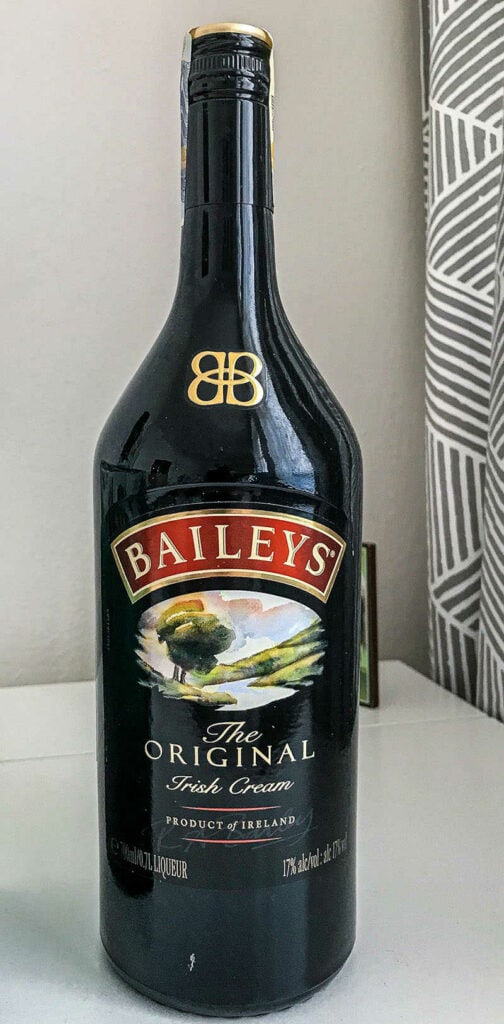 Baileys Irish Cream is the last piece of the Irish drink trinity consisting of Guinness, Jameson, and Baileys. It is the youngest of the three, coming into existence only in 1974, thanks to a liquor executive named Tom Jago. It is also the mildest, with an alcohol content of about 17%.
Baileys is a cream liqueur or, in other words, an alcoholic drink made with whisky, cream, and cocoa. Therefore, it is very drinkable with a fatty and nutty sweetness. It has a golden brown color and a smooth texture like chocolate, but this drink is much better at making you ecstatic.
"Is Baileys Irish Cream susceptible to spoilage?" is a question that many people have. Generally speaking, this beverage can retain its quality for about 2 years when unopened. However, keep in mind that the shelf life of an opened bottle will be shorter.
Due to the presence of cream, mixing Baileys with acidic drinks isn't recommended. Instead, you can enjoy it with ice, milkshakes, hot chocolate, and coffee or use it to make many delicious Bailey cocktails. A sip of Baileys after dinner is awesome, too.
Where to find: All Irish bars, pubs, and restaurants should sell it.
6. Kilkenny
Alcoholic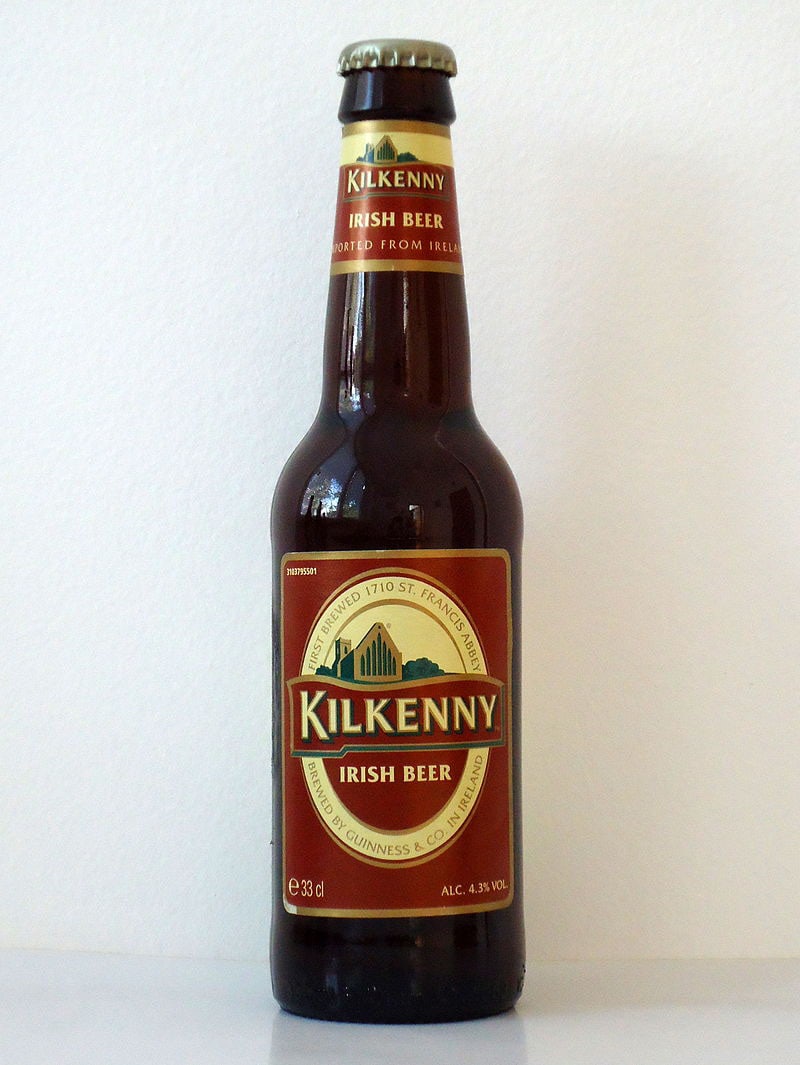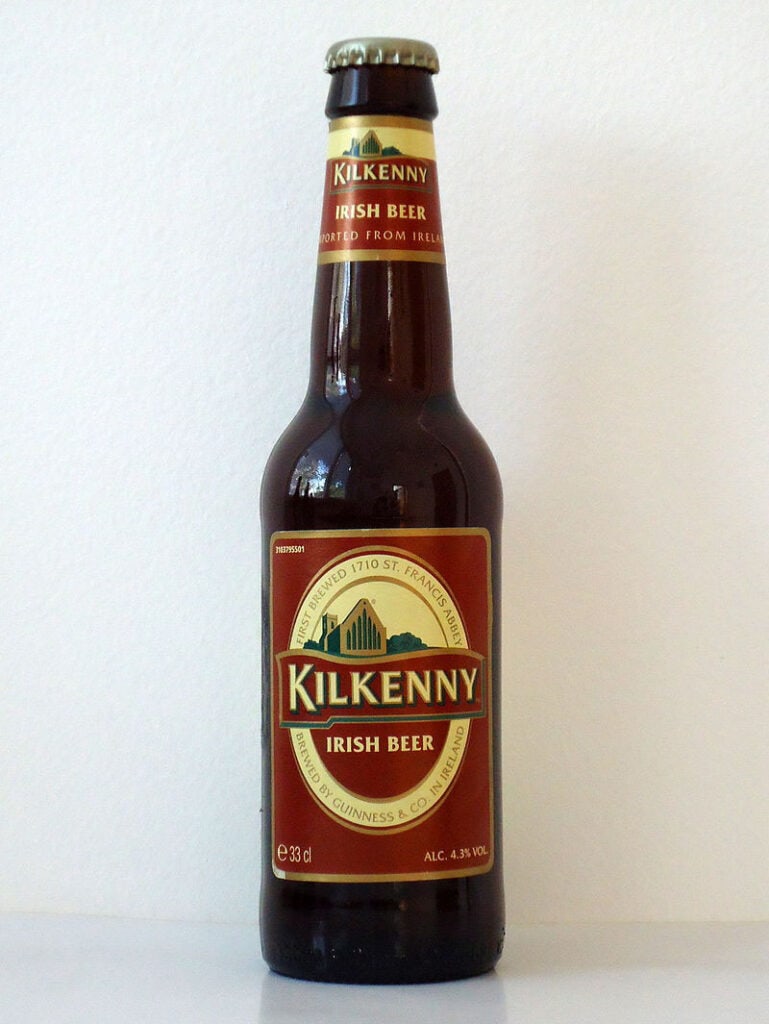 There are usually two ways to name an Irish drink: after its creator or after the location it first appeared. Kilkenny falls into the second category. Its name stems from the county of Kilkenny in southeastern Ireland, meaning "the church of (Saint) Cainnech" in Irish.
As a nitrogenated cream ale, Kilkenny boasts a distinct mahogany brown color and a smooth, malty, bittersweet taste. Such a universal flavor goes well with all European recipes. This quality is due to the inclusion of kilned malts and roasted barley in the beer.
This drink has gone through rise and fall in its fortune. There was a time that it was dwarfed by Smithwicks, another renowned Irish red ale, before being bought by the makers of Guinness. Today, it is a popular drink in Ireland as well as in Australia and Canada.
Where to find it: anywhere in Ireland.
7. Smithwicks
Alcoholic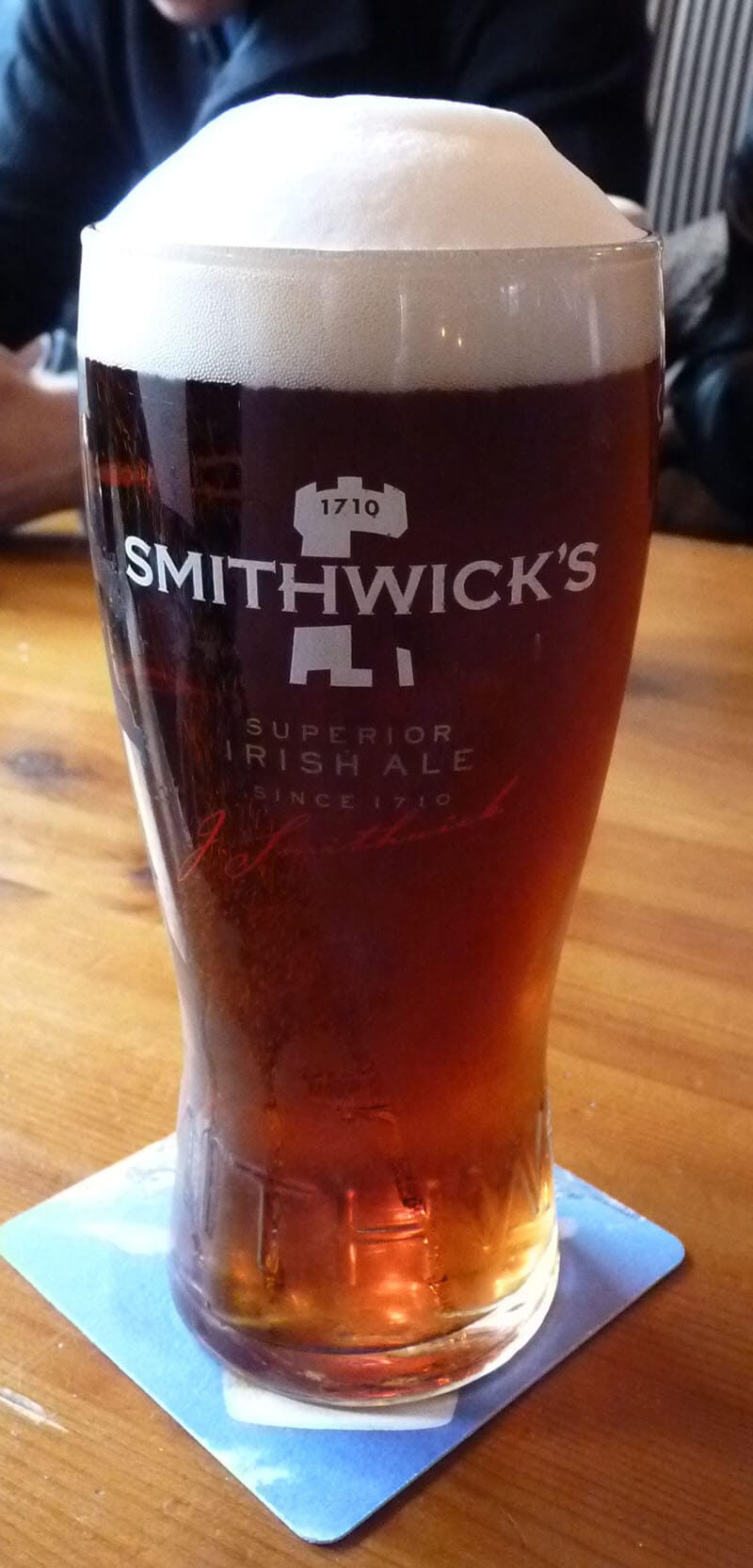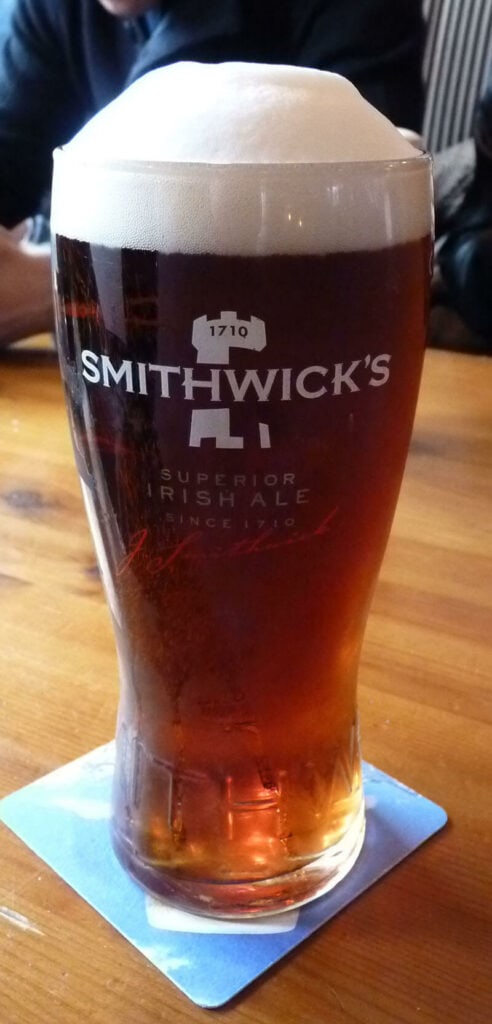 It is easy to confuse Smithwicks with Kilkenny since they are both red ale and have the same roots. In 1710, John Smithwick established a brewery on the ruins of a Franciscan abbey in Kilkenny. He laid the foundation for the production of those two well-known red ales.
Apparently, Smithwicks was the first one to appear and gain popularity. Interestingly, the name "Kilkenny" was used for marketing a more robust version of Smithwicks in foreign markets in the late 20th century. The reason was that "Smithwicks" is so difficult to pronounce.
Anyway, Smithwicks and Kilkenny share many similarities, from the general flavor and color to how to serve. However, the former is slightly more bitter and boasts a more pronounced hop finish.
Where to find: As Smithwicks is one of the most popular ales in Ireland, you can expect to buy it anywhere in the country.
8. Bulmers/Magners
Alcoholic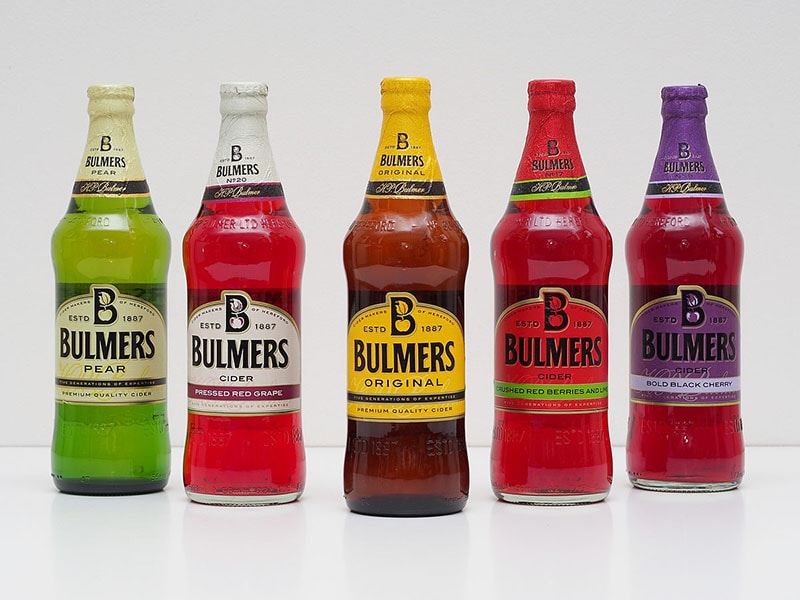 Before you get into any confusion, these two are the same cider drink, from the outside package to the flavor. Due to trademark reasons, the beverage is known as Bulmers in the Republic of Ireland and Magners beyond it.
The first commercial version of Bulmers appeared in 1887. This drink has a low alcohol content (around 4.5 %), so it is suitable for daily consumption. Its slightly tangy yet refreshing sweetness and amber color make it even more conducive to that purpose.
Or you can enjoy the drink with delectable Irish recipes. It is made from 17 varieties of fresh, juicy Irish apples that guarantee the best quality. Besides, a cup of Bulmers with ice is a great remedy for a steaming summer day.
Where to find: supermarkets, bars, and restaurants in Ireland. If you buy the drink outside it, just pay attention to the different names.
9. Irish Mist
Alcoholic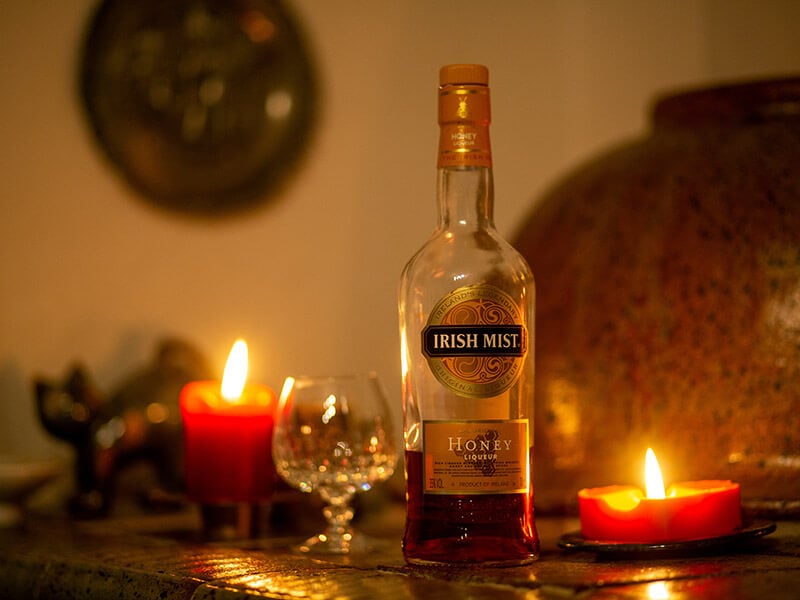 Although this aromatic Irish whisky officially went into production in 1947, its recipe had existed long before that, in the "mists" of times. The beverage consists of aged Irish whiskey, aromatic herbs, and honey that people blend with other spirits.
Due to the large number of botanicals, Irish Mist has a complex, spicy herbal flavor. The inclusion of whisky and honey improves it further by adding a sweet and fiery taste. You can enjoy this amber beverage with ice, soda, or coffee; the result is always worthwhile.
Where to find: in Ireland's pubs, bars, and liquor stores.
10. Poitín
Alcoholic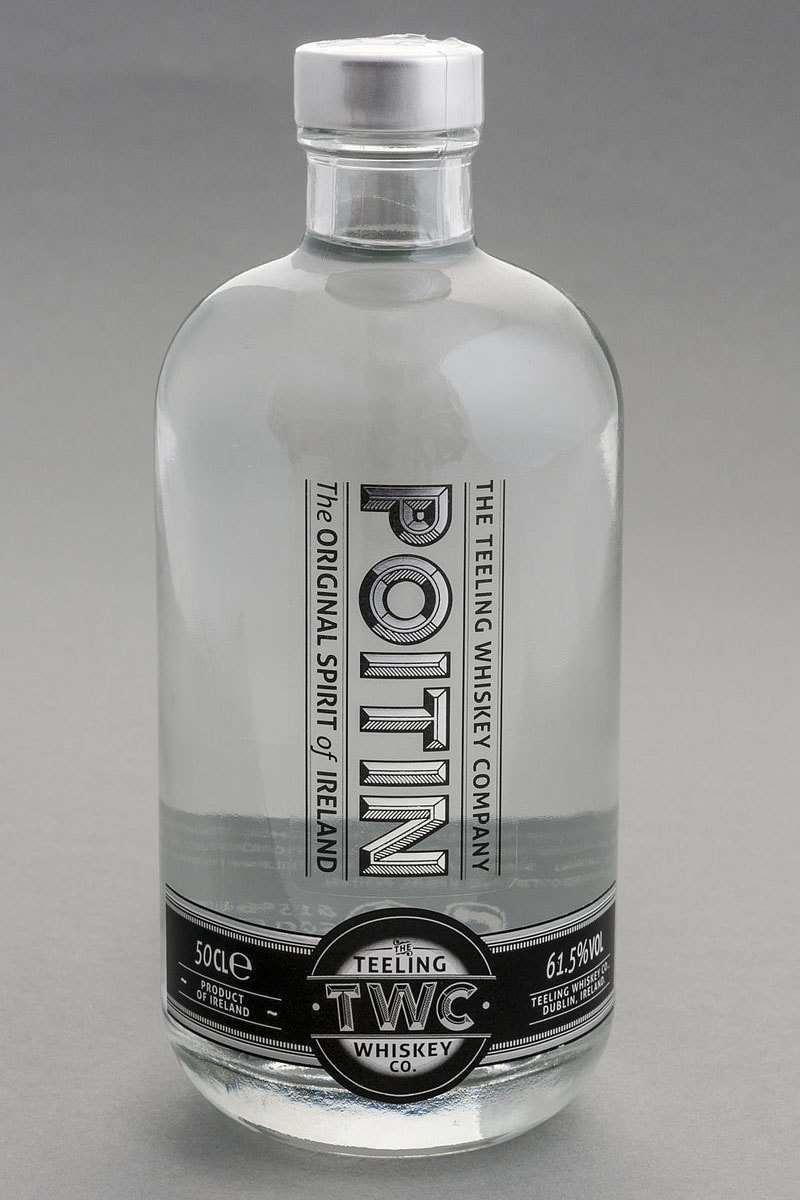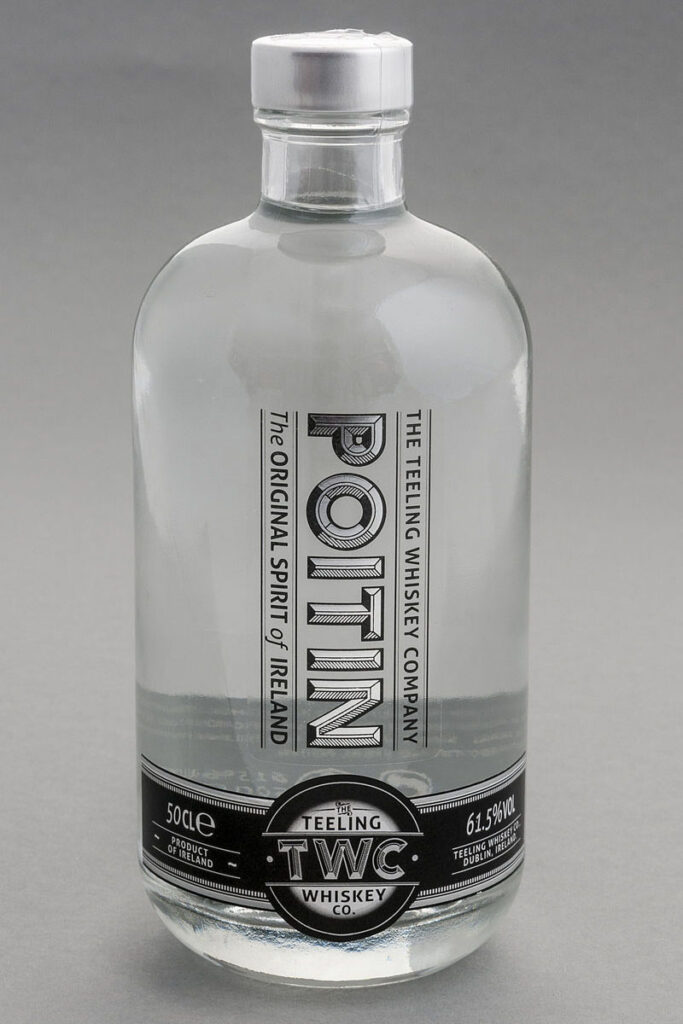 Poitín is a traditional Irish spirit whose history allegedly dates back to as early as the 6th century. Also written as poteen or potheen, its name means "little pot" in Irish because the early Poitín recipe prepared it in a single pot.
Poitín can be distilled from a wide variety of ingredients. The most common one is malted grains such as wheat, barley, and rye. Sugar, beets, and potatoes are also popular choices. It is an exceptionally powerful drink with an alcohol content ranging from 40% to a shocking 90%.
Such a high amount of alcohol contributes to the strained history of Poitín. It was an outlawed drink from the 17th century to the 20th century. One reason behind the ban was its intensely intoxicating nature.
Another one is that the British government couldn't effectively tax it. Irish people brewed Poitín in remote areas, and when the tax collectors showed up, they simply hid their products. Despite the difficulties, Poitín continued its forbidden existence and survived alongside its Irish masters.
Today, Poitín is once again a legal drink that everyone can enjoy. You can also mix the drink with whiskey, vermouth, or juices from Irish fruits to dilute Poitín's potency with their tangy taste. Don't miss the chance to savor its grainy, kind of sugary deliciousness.
Where to find: in pubs, bars, and liquor stores throughout Ireland.
Irish Cocktails
Besides enjoying Irish alcoholic beverages in their pure form, you can dilute them with other liquids to create these cocktails or mixed drinks. Taste them, and you will concede that they are milder but no less uplifting.
11. Drunken Leprechaun
Alcoholic
Who doesn't love the merry, green-clad, pointed hat-wearing leprechauns? Unfortunately, your chances of meeting these luck-bearing little men are close to zero. Don't worry because this cocktail is the next best thing to improve your fortune.
There are several types of Leprechaun cocktails; this one consists of vodka, orange juice, and blue curacao. The blending of these drinks results in a verdant green and feel-good cocktail. It will give you a relaxed and giddy sensation that makes you feel lucky already.
Where to find: pubs, bars, and pop-up cafes in Ireland.
12. Irish Kiss
Alcoholic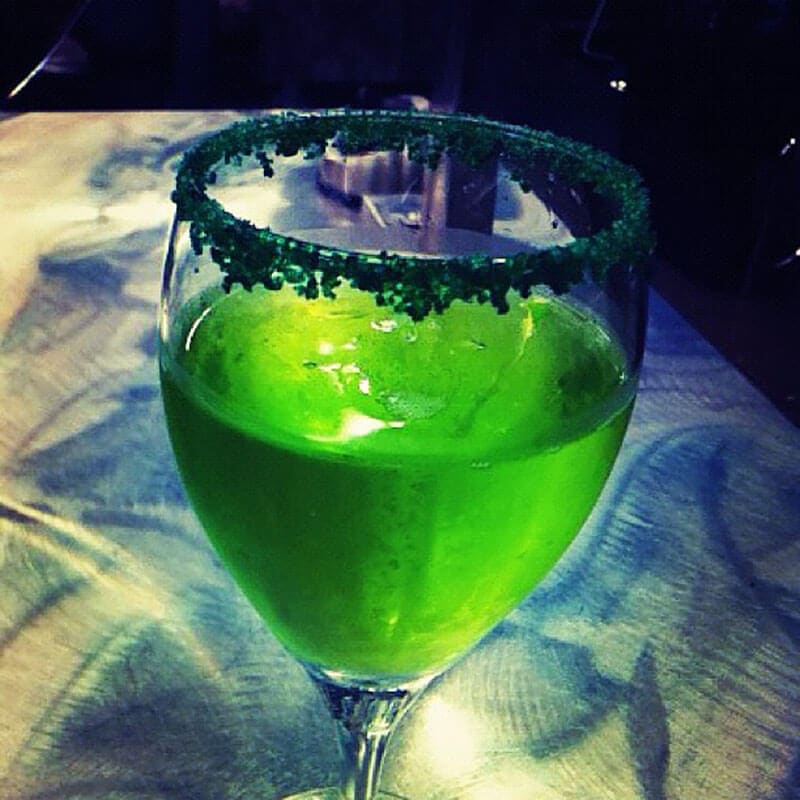 Have you ever been kissed by a passionate drink? Whatever your answer may be, let's enrich your life experiences with the Irish Kiss. This signature beverage puts the country's malty whisky to the best use possible.
The making of this cocktail requires high-quality whisky, peach schnapps, ginger beer, and orange juice. The next step is to blend them well and add suitable garnishes. Now, sip this liquid which is as sweet and bitter as love and feel the outburst of emotions that it bestows on you.
Where to find: in pubs, restaurants, and seaside shacks in Ireland.
13. Irish Trash Can
Alcoholic
I'm not sure where the "Trash Can" part comes from. This beverage isn't a native Irish drink, but people usually associate it with the Emerald Isle due to its vivid verdant green color. In addition, the Irish Trash Can is one of the most preferred drinks with vodka for Saint Patrick's Day.
This fruity and stimulating beverage involves vodka, peach schnapps, light rum, and gin. Most importantly, it must have blue curacao, which will mix with yellow-colored liquors to produce a green appearance. If you want an adrenaline spike, feel free to add a dash of energy drink to it.
Where to find: in pubs, bars, and cafes throughout Ireland.
14. Irish Slammer
Alcoholic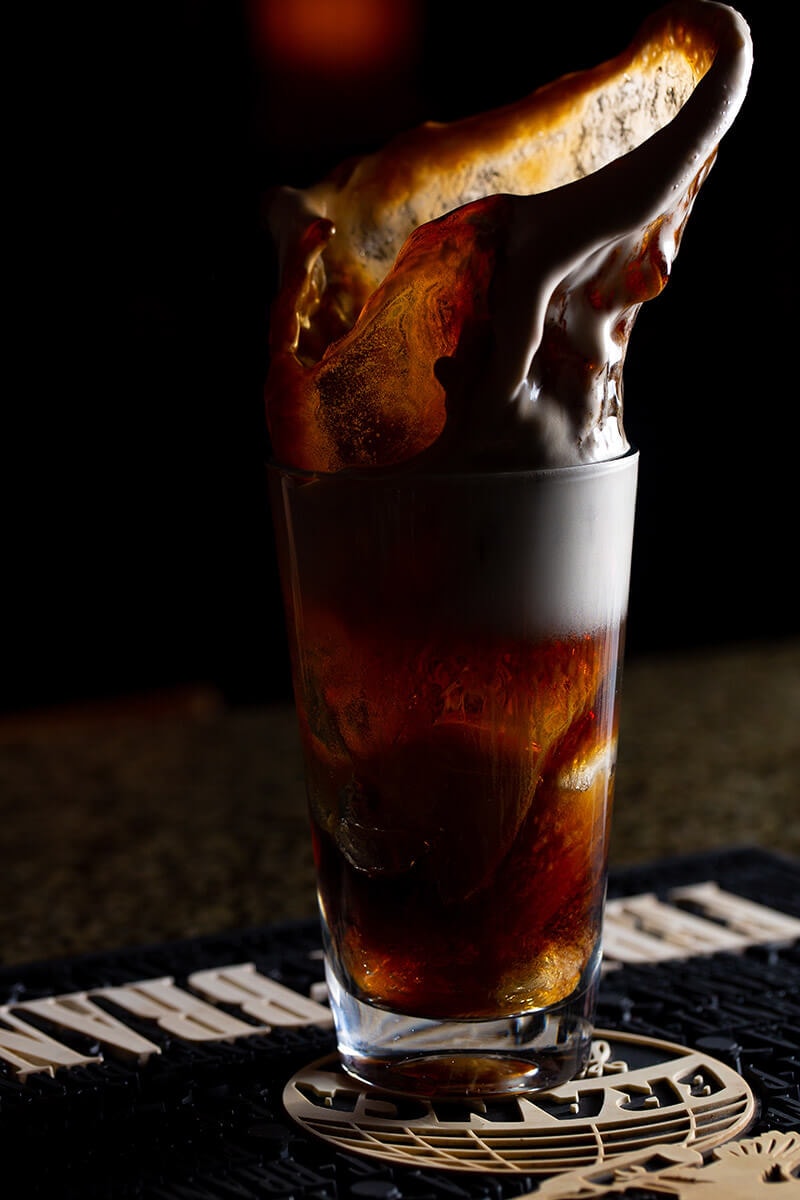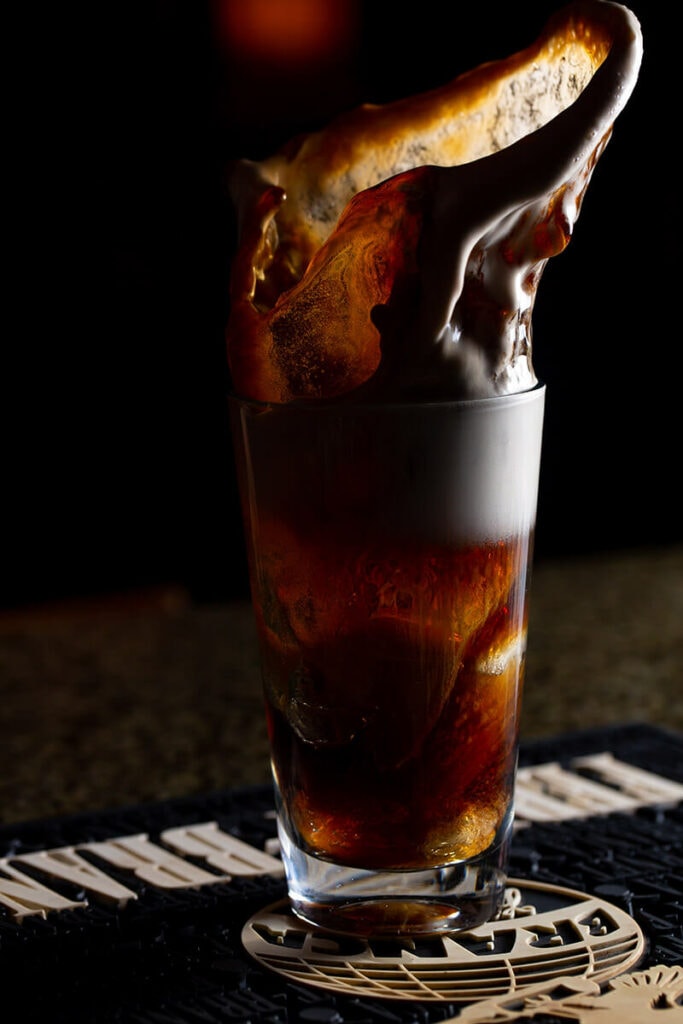 What is the worst mistake you can make when ordering a drink in Ireland? It is usually calling out loud the name "Irish Bomb". While that is the name for a famous cocktail, many Irish people find it offensive because Ireland has a troubled history with actual bombs.
Instead, you should use alternative names like Irish Slammer. Anyway, the drink's impression is so negative that finding a pub or bar in Ireland selling this cocktail is a daunting task. You're more likely to run into it in America, the birthplace of the drink.
That's right, Irish Slammer is an American invention dating back to 1979. It gets the "Irish" name for having Guinness, Jameson, and Irish cream liqueur as the main ingredients. The robust and acid taste of the drink is unpleasant at first, but it will leave an explosive flavor in your mouth.
Where to find: Like I've said above, good luck finding it in Ireland. You can try to locate it in American pubs and bars.
15. Irish Wake
Alcoholic
For Irish inhabitants, alcoholic drinks are a vital part of life, from birth to death. Irish Wake is a preferred recipe to mark the end of that circle. People consume it to pay respect to the dead and celebrate a life that hasn't gone unnoticed.
Irish Wake is sweeter and milder than other drinks. Besides blue curacao, bacaradi 151, and rum, it only has ice and orange juice to taste. The subtle bitterness and tender sweetness of the drink provide a fitting tribute to those who part this world for eternal rest.
Where to find: in Irish funerals, of course.
16. Irish Flag
Alcoholic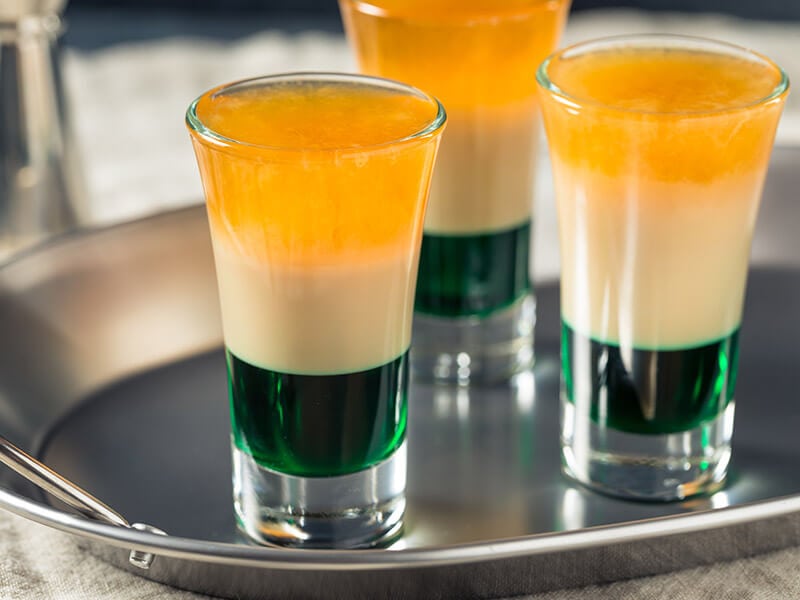 Tricolor flags seem simple, but they are easy to get mixed up. If you keep forgetting what the Irish flag looks like, just order an Irish flag cocktail. I'm not sure when it first emerged, but that was probably after the official adoption of the flag in 1937.
The soul of this cocktail is the trinity of creme de menthe, Irish cream, and Grand Mariner (or similar cognac orange liqueurs). They grant the drink its iconic appearance of layered orange, white, and green.
The best thing about the Irish Flag is that its colorful and eye-catching beauty comes with a sublime flavor. The combo of minty aroma, creamy sweetness, and orange-flavored fiery sensation is a bliss to experience.
Where to find: in cafes, pubs, bars, and restaurants throughout Ireland. After all, the cocktail represents the national flag.
17. Irish Maid
Alcoholic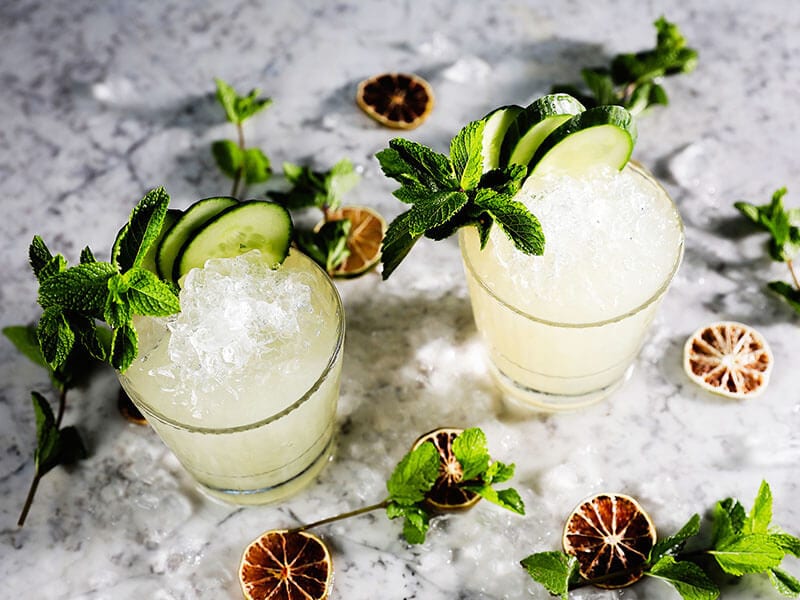 Saint Patrick's Day, held on 17 March, is an all-important and joyous celebration of Irish culture. Since that occasion involves a lot of drinking, there have to be exciting beverages to satisfy the thirst of festival-goers. One such delight that people usually turn to is the Irish Maid cocktail.
It is unclear how this cocktail got its curious name. But one truth is crystal-clear: it is an easy-to-make yet extremely thirst-quenching drink. The recipe calls for whisky (Irish one, of course), elderflower cordial, lemon juice, and honey.
The sugary taste of honey mingles flawlessly with the fiery bite of whisky and tartness of lemon to create a refreshing cocktail. But it is incomplete without one final ingredient: muddled cucumber. This veggie will give Irish Maid its signature crisp and raw flavor you can't say no to.
Where to find: in restaurants, bars, and clubs throughout Ireland. The cocktail is available year-round, but you should hang around Saint Patrick's Day to join in the festive air.
18. Irish Mule
Alcoholic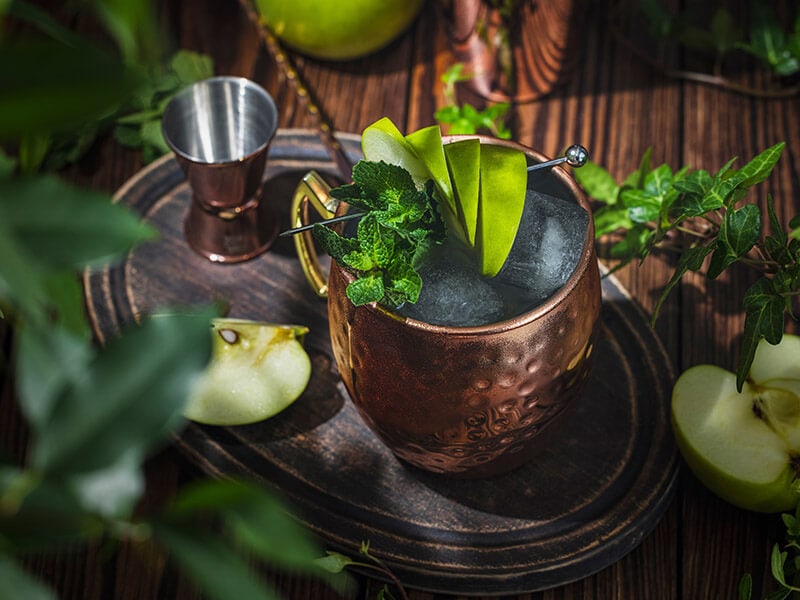 As far as the official story goes, a couple of businessmen in Los Angeles experimented with blending vodka and ginger beer in 1941. The result was an enchanting American drink that people christened Moscow Mule. What you're about to read is an Irish take on this classic recipe.
The details on when the Irish Mule first appeared are kind of hazy. But it certainly didn't take long for someone to replace Russian vodka with Irish whisky for an Emerald Isle vibe. Plus ginger beer and lime juice, this drink will kick you with a powerful and savory flavor like a mule.
Like the original mule recipe, the Irish Mule should be enjoyed with ice and in a copper mug. Since copper is good at conducting temperature, it will keep your drink chilled and refreshing longer.
Where to find: in restaurants, bars, and restaurants across Ireland
19. Irish Eyes
Alcoholic
While the most common eye color in Ireland is blue, the Irish Eye cocktail is usually green. This drink is a mainstay of Saint Patrick's Day celebrations. Looking your sweetheart in the eyes and giving them an Irish Eye is a cute courtship thing.
This cocktail is effortless to whip up. All you need to do is to combine whiskey, Baileys, green creme de menthe, and cream in a cocktail shaker or jar. Now, add some ice cubes to your glass, and your delicious, ecstasy-giving, verdant green drink is ready to serve.
Where to find: bars and restaurants in Ireland
20. Baileys Espresso Martini
Alcoholic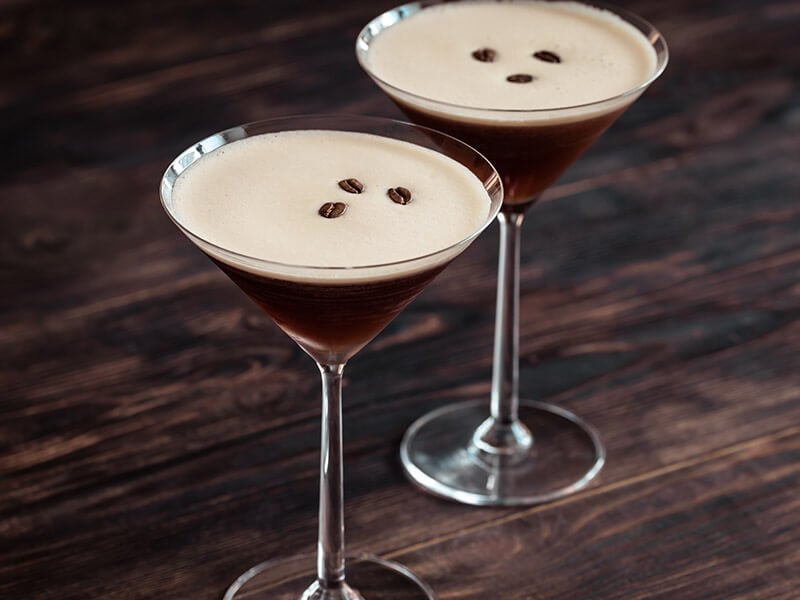 If you're looking for an after-dinner cocktail to round off a tasty meal, how about this sweet, creamy, and delightfully bitter blend? The insignificant amount of alcohol and caffeine in this cocktail is just right to induce you to an enjoyable evening without causing sleeplessness.
While a coffee mixed with liquor is no strange thing, Baileys espresso martini boasts a more complex profile. Its star is the premier Baileys Irish Cream that you should mix with vodka and nutty espresso. Add plenty of ice to the drink so that its sublime deliciousness is yours to savor.
Where to find: cafes, bars, and restaurants throughout Ireland.
21. Nutty Irishman
Alcoholic
Here is another indulgent Irish cocktail that includes Baileys Irish Cream. Despite its richness, this drink is highly appropriate as a nightcap or an after-dinner cocktail. It is also a very prevalent mixed beverage when Saint Patrick's Day arrives.
True to its name, the Nutty Irishman will allow your taste buds to feast on a savory fusion of the butteriest ingredients. They are Baileys Irish Cream, hazelnut liqueur, smashed hazelnuts, and whipped cream. Their combined warmth will keep you cuddled up at night.
Where to find: in cafes, bars, and cafeterias throughout Ireland. Creating your homemade one is also a viable option.
22. Irish Sour
Alcoholic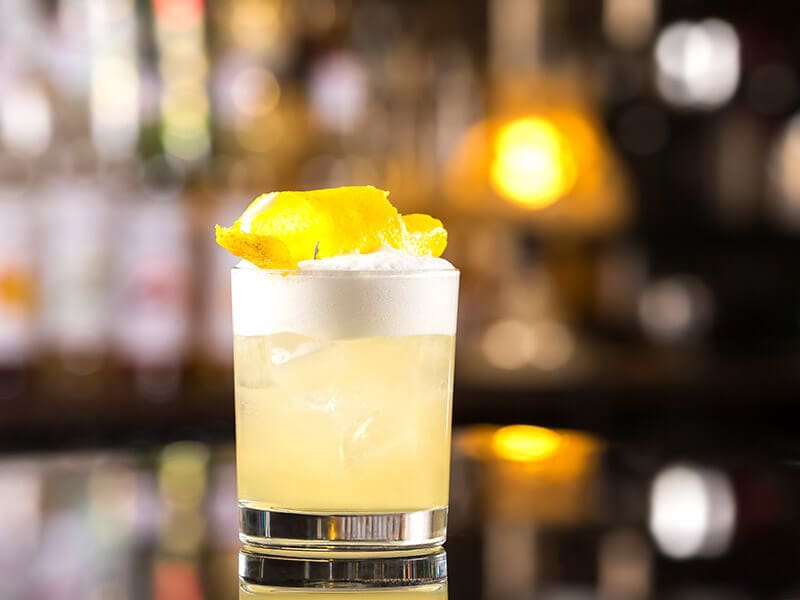 One of Irish whisky's various applications is to create this wonderful delight. Luckier than other Irish cocktails, this one has verifiable information about its origin. It first appeared in a well-known cocktail book from the 1870s.
The drink's fruity and floral sweetness mingled with citrusy tartness pairs extremely well with various Irish appetizers. Those flavors come from whisky (ideally Jameson), lemon juice, maple syrup (or sugar), and egg whites. You can serve the drink with ice or gulp it right away.
Where to find: in cafes, restaurants, and bars in many parts of Ireland.
23. Irish Alexander
Alcoholic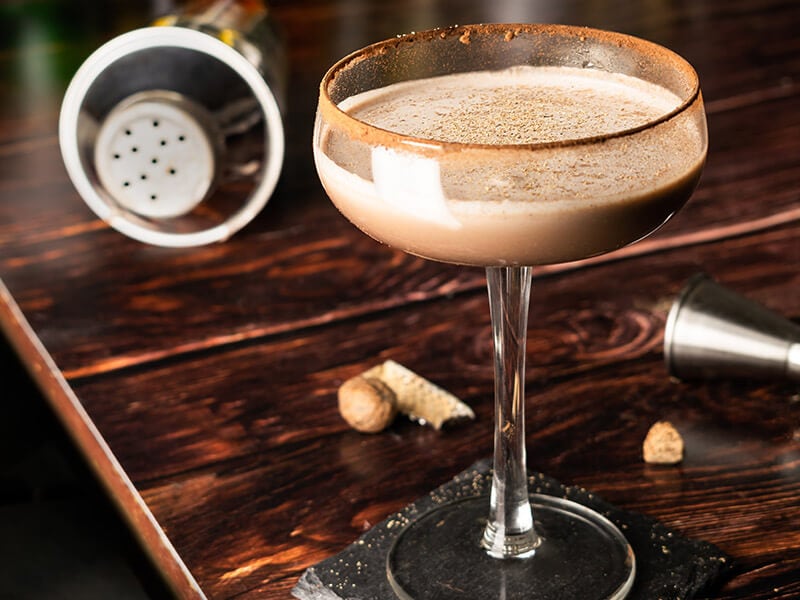 Alexander, or Brandy Alexander, is no stranger to cocktail lovers. No one knows for sure whom this renowned cocktail was named after, but it is certainly delicious. It is a magnificent combo that brings out the best in cognac, crème de cacao, and cream.
But do you know that the Irish take on this recipe is even more delicious? Just replace crème de cacao with the iconic Irish cream liqueur, and you will be awarded with a refreshingly sweet and creamy drink.
Where to find: pubs, bars, and restaurants in Ireland.
24. Irish Monk Coffee
Alcoholic
How this alcoholic delight got the name "Monk" is something of a mystery. However, given Ireland's nickname as "the Land of Saints and Scholars", it isn't too surprising that the country has such an impressively named drink.
The Irish Monk has a black coffee base that is enriched with traditional Irish coffee and herb-flavored liqueur with some whipped cream on top. The result is a pleasingly creamy, malty, and bittersweet drink. If you want to strengthen your morning coffee, now you know how.
Where to find: pubs, cafes, and restaurants in Ireland.
25. Luck Of The Irish
Alcoholic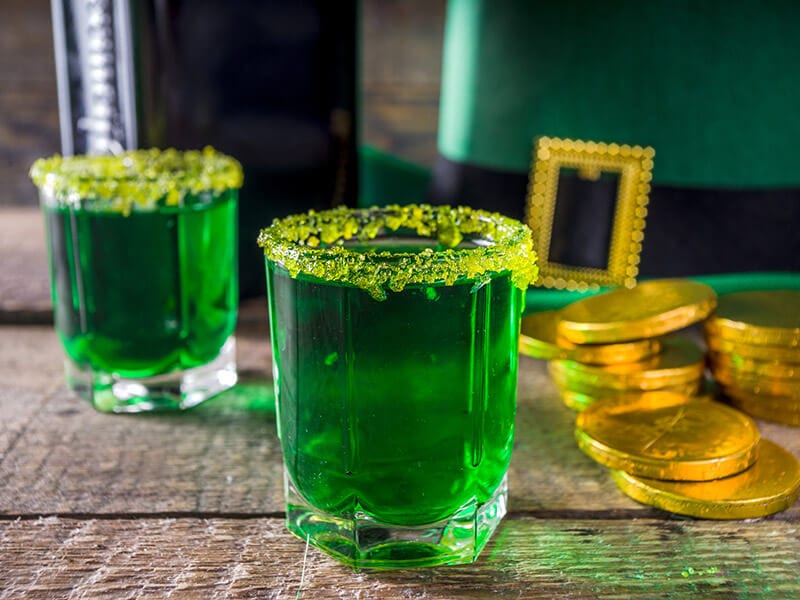 The phrase "Luck of the Irish" stems from successful Irish miners who made a fortune out of the gold rush in America. You're likely to hear it around Saint Patrick's Day as a common expression. However, it is also the name for a beloved cocktail.
There are a few recipes to concoct this delicious drink. One combines Irish whisky (usually Jameson), sweet vermouth, and herbal liqueur together. The other only keeps whisky while replacing the alcohol with pineapple juice, peach liqueur, and lime soda.
The former is sweet, strong, and more likely to make you feel lucky, while the latter is tangier but less intoxicating. Make your pick! Also, you can drop some green food coloring into your cocktail to give it a verdant Irish hue.
Where to find: any pub and bar in Ireland.
26. Irish Shillelagh
Alcoholic
If you are a fan of Irish culture, you must know about shillelagh. It is a type of blackthorn or oak club that Irish men use as a walking stick or weapons for duels and disagreements. However, the name also signifies a traditional cocktail in Ireland.
Besides typical ingredients such as Irish whisky and lemon juice, Irish Shillelagh also includes fragrant sloe gin and white rum. Drinking this vigorous combo, you will feel as alive and energetic as an Irish gentleman ready to defend his honor with a sturdy shillelagh in hand.
Where to find: pubs, bars, and restaurants throughout Ireland.
Irish Non-Alcoholic Drinks
If I've given you the impression that Irish beverages are all about alcohol, I'm very sorry about that. Check out this section to know that some of the most fantastic drinks in Ireland don't have to contain firewater to be charming.
27. Irish Breakfast Tea
Non-alcoholic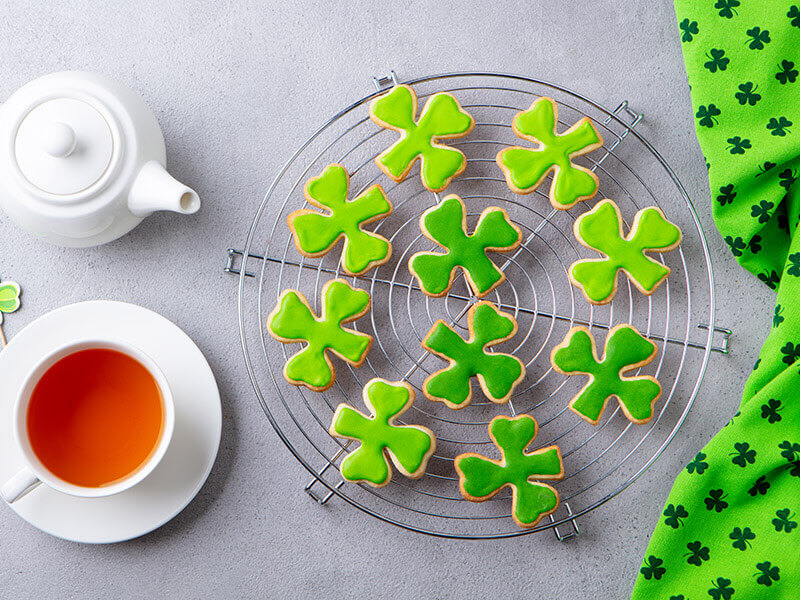 Like their neighbors, the people of Ireland have a tremendous fondness for tea. First appearing on the island in the 18th century, this drink was then a privilege reserved for the wealthy and elite. The reason is that it could only be bought from China at great costs.
However, today's Irish tea mainly consists of Assam teas and Ceylon teas. That is a significant difference from English tea. When you enjoy a sip of Irish tea, you will find it maltier and more robust than the stuff served in England. The tea also comes with a darker red hue.
This type of tea is an excellent drink to go with Irish desserts or dishes for a light meal, especially at breakfast. But that doesn't make it deviant to enjoy tea at other times of the day in Ireland. Don't forget to mix it with milk, sugar, or honey to serve tea the Irish way.
Where to find: cafes, drink stands, and restaurants in Ireland. Also, you can buy packaged tea in grocery stores or supermarkets.
Are you curious about the differences between Irish tea and English tea? Get the answer here.
28. Cidona
Non-alcoholic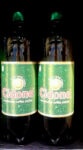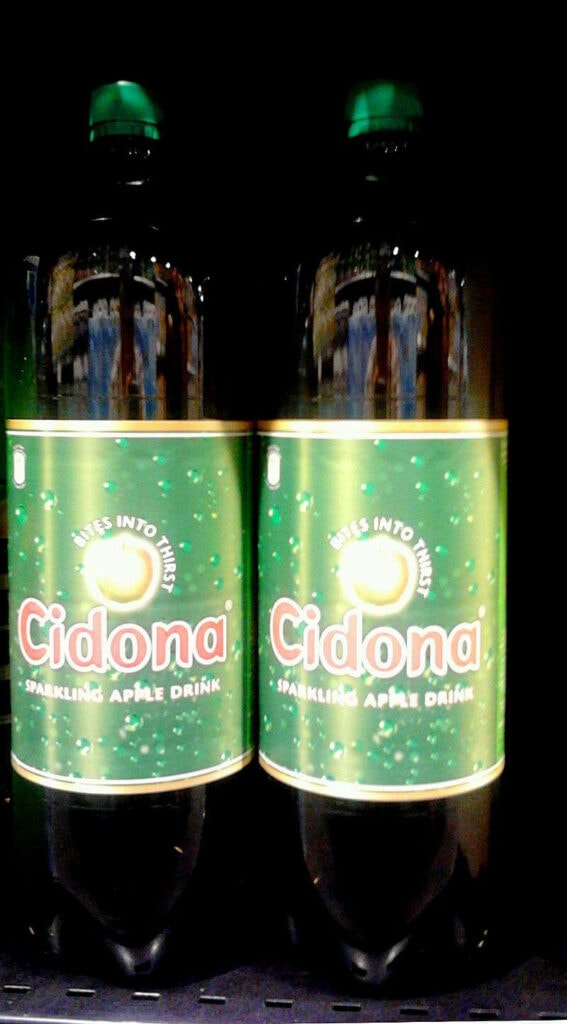 1955 marked the emergence of Cidona, an Irish soft drink that would soon take the country by storm. The brand is a common sight in Ireland and even makes some inroads into many parts of the United Kingdoms.
By definition, Cidona is a fizzy apple-flavored beverage. This amber drink is made from fermented apples, so it carries a slight flavor like cider. The best way to bring out its bittersweet, tongue-pleasing taste is to serve chilled or over ice for a remedy against the hot weather.
Where to find: convenience stores, supermarkets, and restaurants in Ireland.
29. Shamrock Shake
Non-alcoholic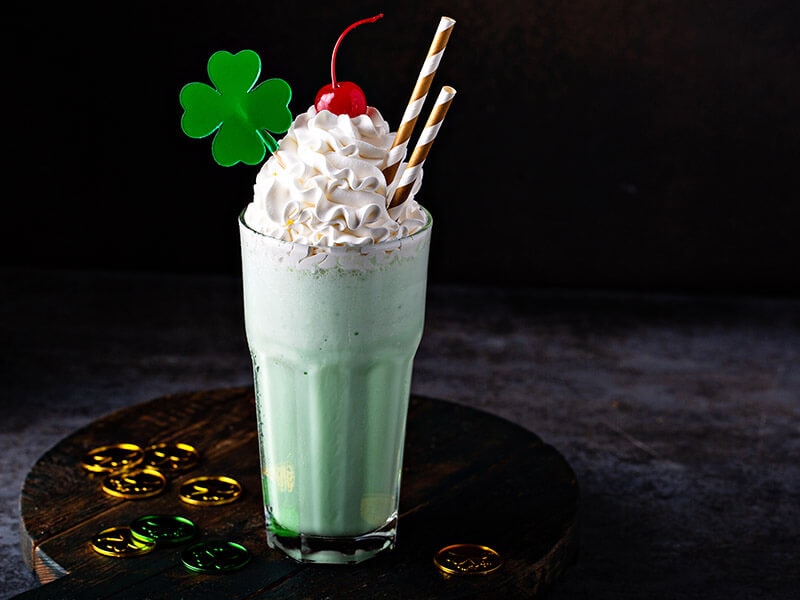 Few things say Ireland more than a young sprig of shamrock. So it stands to reason that not many things are as representative of the Irish drink menu as a shamrock shake. Actually, this drink doesn't contain any shamrock; it just gets the leaf's brilliant green color.
Shamrock shake is a flavor-packed smoothie that first appeared in 1970, thanks to the McDonald's franchise. Currently, it is a regular item on the menu of various McDonald's outlets.
While this smoothie is delicious, it also draws concerns for its high content of fat and sugar. That is understandable since vanilla ice cream, milk, chocolate syrup, and whipped cream are its main ingredients. But you can always cook a healthier version at home.
Where to find: Shamrock Shake is available at McDonald's stores in Ireland during certain months of the year. You can also recreate a recipe with less fat and sugar at home.
30. Irish Coffee
Alcoholic or non-alcoholic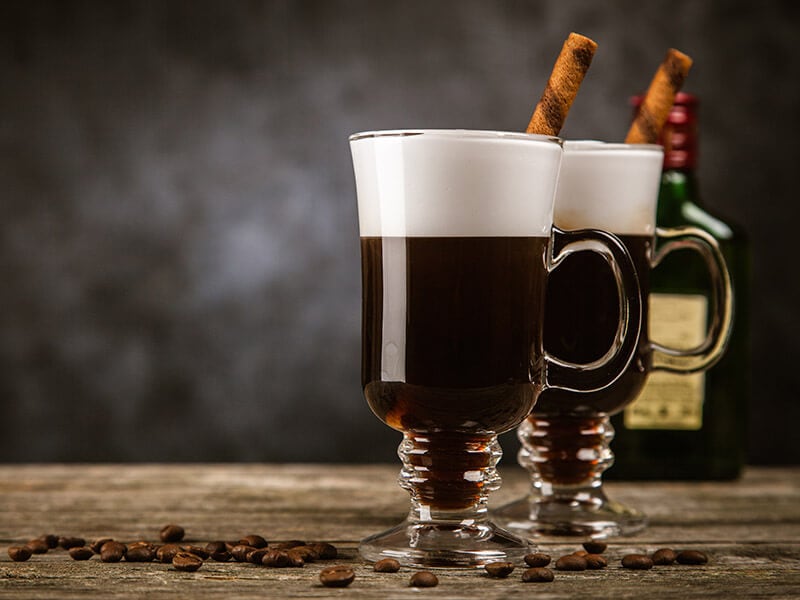 Almost all countries in the world have their own version of coffee, so why is the hype about Irish coffee? Because it is creamier and fuller-bodied than any variety of caffeine-rich beverage you can find out there.
The secret to this enhanced flavor is the addition of fresh cream and, wait for it, whisky! That's right; the world-renowned Irish whiskey is the key to unlocking the spirit-raising, mood-improving power of Irish coffee. Of course, an alcohol-free version does exist for other types of drinkers.
Guinness, Jameson, and Tullamore D.E.W are some popular choices to add to this specialty which goes well with various delectable European desserts. This 100-year classic recipe works well as a morning drink and after-dinner delight.
Where to find: cafes, coffeehouses, and restaurants throughout Ireland.
31. Saint Patrick's Day Punch
Non-alcoholic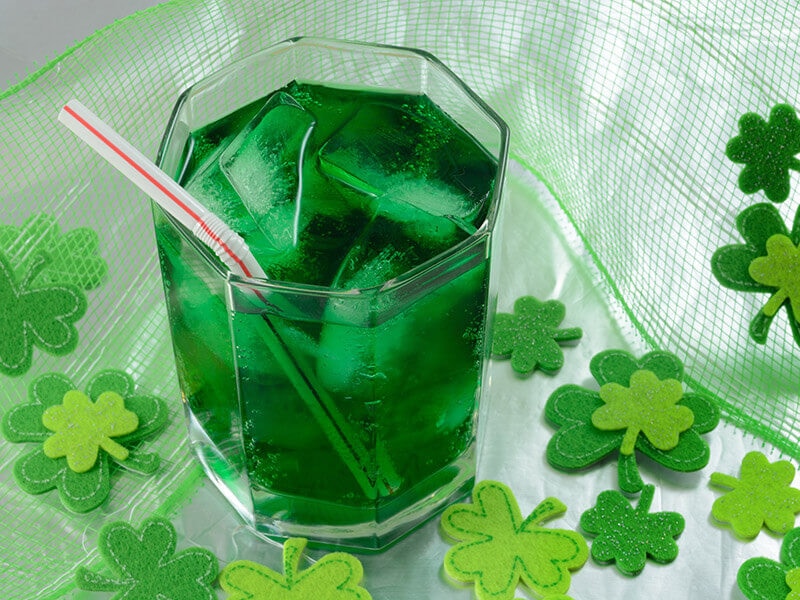 In case you find it irritable that there aren't many Irish non-alcoholic beverages for Saint Patrick's Day, I give you this kid-friendly punch. It is colorful, flavorful, and more than capable of capturing the imagination of both children and adults.
Saint Patrick's Day punch achieves its fame by combining flawlessly fruit juices with lemon soda and rainbow sherbert. With some additional drops of green food coloring and ice cubes, this bittersweet drink is ready to provide you with a festive mood fitting for the occasion.
Where to find: cafes and drink stalls in Ireland, especially around Saint Patrick's Day.
32. Irish Moss
Alcoholic or non-alcoholic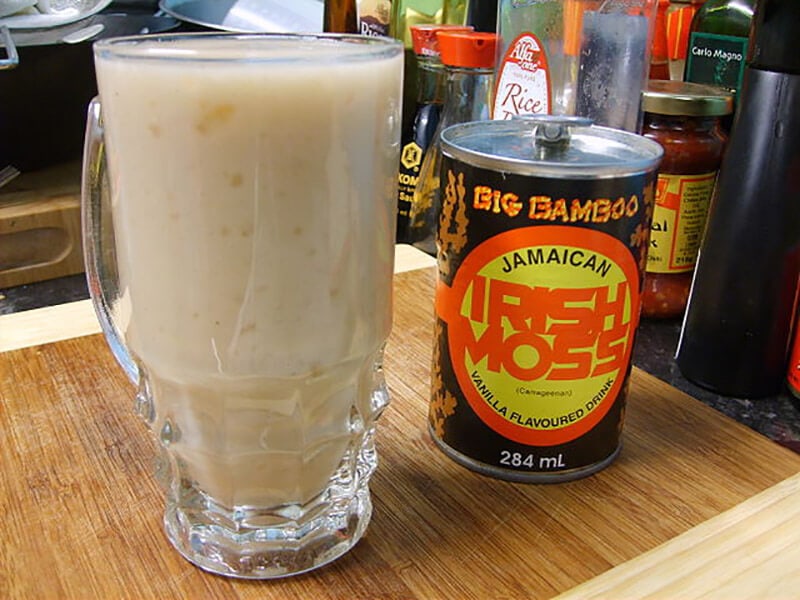 You're not wrong to think that Irish moss (or sea moss) is a famous Jamaican drink. However, you will make a serious mistake if you don't know that it is also a well-liked beverage in Ireland. After all, the "Irish" part is there for a reason.
Irish moss appears to have been a cherished delicacy for the past 14,000 years. It played an essential role in the Irish diet during the Irish potato famine in the mid-19th century. And there is strong evidence that the Irish immigrants introduced the moss to Jamaicans around that time.
Anyway, turning Irish moss into a drink is a little labor-intensive, but the result is totally worth it. You have to puree water-soaked Irish moss into a smooth paste and blend it with milk, spices, and maple syrup. Adding alcohol to the drink is acceptable but not compulsory.
This beverage represents a rich source of plant-based vitamins and nutrients. You can chill it and serve with ice cubes or enjoy the umami-packed, sweet, and slightly salty liquid in its pure form.
Where to find: seaside shacks and cafes in Ireland.
3 Irish Cocktail Recipes
This section will show you how to whip up some popular Irish cocktails. They are easy to remember, which is a good thing because you will need them for your meals as well as parties.
Irish Maid
If you can't visit Ireland, let's bring Ireland to your home, starting with making this signature Irish cocktail. Don't forget to choose the freshest cucumbers in the refrigerator for it.
Ingredients: cucumber, Irish whiskey, elderflower liqueur, lemon juice, sugar syrup.
Step 1: Cut the cucumber into slices and muddle them.
Step 2: In a shaker or large jar, mix the muddled cucumber with whiskey, elderflower liqueur, lemon juice, and sugar syrup.
Step 3: Add some ice cubes and garnish with a cucumber slice.
Irish Eyes
3 minutes. That's how much time it takes to create this invigorating drink. So why don't you go down to the kitchen and make beautiful Irish Eyes come alive? One thing to remember: creme de menthe can come in white or green, choose the green one for the best appearance.
Ingredients: Irish whiskey, green creme de menthe, cream, cherry (optional)
Step 1: Mix whiskey, green creme de menthe, and cream well together.
Step 2: Strain the mix. Add ice and garnish with a cherry.
Check out this easy recipe to make Irish Eyes at home.
Irish Sour
Jameson is the preferred whiskey for this recipe. But don't be afraid to swap for other options such as Guinness or Tullamore D.E.W.
Ingredients: Irish whiskey, fresh lemon juice, maple syrup, and lemon wedge or cherry (optional).
Step 1: In a shaker, mix together whiskey, fresh lemon juice, and maple syrup until well infused.
Step 2: Strain the mix. Serve with ice and garnish with a lemon wedge or cherry.
---
Are You Ready For Irish Drinks?
This is the end of our little tour of Irish drinks. As you can see, they are all strong, potent, and passionate, so if you can take them on, tons of pleasure will be yours. Otherwise, you can go for cocktails or beer with a low alcohol level.
You can stick around for Saint Patrick's Day, which features terrific beverages besides traditional music and dancing shows. Trust me, the festive atmosphere will make everything you drink more enjoyable.
Before you go, please give this post a like if you find it useful. Sharing it with your friends and loved ones is great, too. Feel free to let me know your opinion or share your experiences in the comment section below. Thank you and have a good day!