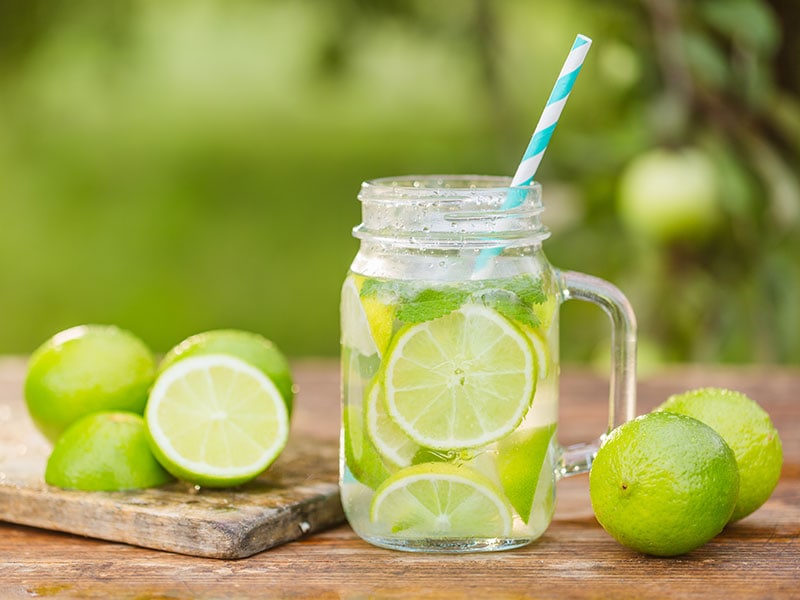 Does lime juice go bad is an essential question for you to consider when using this drink to limit the unnecessary harm of expired lime juice. Like all foods and beverages, lime juice can go bad after a while. But precisely, how long does it last?
Since lime juice is delicious and has many uses, you may want the convenience of storing a lot of lime juice in the kitchen. However, it can be damaged if left for too long. So, understanding the shelf life of lime juice will help you decide if your lime juice is still usable.
This article will give you detailed information about lime juice, including its shelf life, signs of spoilage, and proper storage. Please read carefully and get helpful information.
Now then, let's go!
Does Lime Juice Go Bad? Immediate Answer For You
In general, lime juice does not spoil too quickly because its composition allows it to have a long shelf life. However, depending on how you store it, for example, in the refrigerator, in the kitchen cabinet, or the freezer, it will have a different shelf life.
Lime juice, when expired, is not changed to poison, but it loses all nutrients. Therefore, you should pay attention to the expiration date and signs of deterioration of lime juice to avoid waste.
Does Lime Juice Go Bad? – Simple Reasons And Ways To Prevent
The truth is that lime juice does not go rancid completely quickly because it contains substances that help keep its shelf life long. However, after being left for a long time, lime juice will have an unpleasant smell and taste and lose nutrients.
In fact, lemons contain an ingredient called limonin, a beneficial substance with anti-cancer and anti-viral effects, which is also the main reason why lemons have a bitter taste. (1)
The longer you leave the lime juice, the more it loses its nutritional value, especially Vitamin C. When you drink lime juice that has been stored for a long time, the common symptom is abdominal pain.
However, if you try your hand at some lip-smacking beverage recipes from limes and decide you want to store it for later use, that's totally okay. Just remember to avoid leaving the drink at room temperature for a long time, as this can cause food safety issues.
If you store lime juice for more than half a year, the amount of vitamin C in lime juice will be lost, and it will be easy to get a stomachache when you drink it.
How Long Does Lime Juice Last?
Don't think that you can rely on lemon shelf-life to infer the average lifespan of lime. Although these two fruits both come from the citrus family, when you compare lemon and lime, you'll notice that juices made from them might have different shelf-life due to several external factors.
Among the various factors that affect lime juice's shelf life is how it is stored and whether you make it yourself or buy it from the store. Lime juice sold commercially in stores may have some preservatives and other flavoring added to it to enhance flavor and extend shelf life.
You can keep lime juice in the pantry or refrigerator. These two storage methods have different effects, which I have shown in the table below:
| Type | Pantry | Fridge |
| --- | --- | --- |
| Unopened can or bottle of lime juice | Last 2-3 months after the best-by-date | - |
| Opened can or bottle of lime juice | Not recommended | Plus 6 to 12 months after the expiration day |
| Handmade lime juice | Not recommended | 2- 3 days after squeezing |
Lime juice from the store or handmade will offer your food the same zesty flavor, but they will deteriorate at different rates. This is due to the number of preservatives applied and the pasteurization procedure used in store-bought products.
Lime juice has a significantly longer shelf life than other juices because of its highly acidic composition. Unopened and put away in the pantry, it can survive 2 to 3 months past its best-by date.
As soon as you go home with the lime juice in a bottle, you can also put it in the refrigerator. It will extend 6 to 12 months after the use-by date on the bottle has passed if opened.
When you open a juice bottle, it comes into touch with the air, which causes oxidation and spoiling. So, after the bottle is opened, make sure to preserve it in the refrigerator to prevent dangerous molds and germs from growing.
Don't worry that it will break down quickly once you open it. The preservatives in bottled lime juice allow it to retain its quality for up to several months. Usually, opened bottled lime juice can plus at least half a year in the refrigerator.
Homemade lime juice should be consumed right away or kept in the refrigerator. Lime juice left on the counter can rapidly turn brown, which can be unpleasant, but it is typically safe to drink.
If you keep homemade lime juice in the refrigerator immediately after squeezing it, it will keep for 2 to 3 days. So, if you're going to prepare fresh lime juice at home, be sure to store it in an airtight container or bottle and keep it refrigerated to extend its shelf life.
How To Tell If Your Lime Juice Goes Bad?
Although lime juice has a longer shelf life than many other juices, it still carries a lot of risk of going bad. Knowing how to recognize the signs that lime juice has gone wrong will help you decide whether to throw it away.
Lime juice, in general, does not become rancid rapidly since it is very acidic, making bacteria growth difficult. However, if you don't keep your juice in the refrigerator, it will deteriorate quickly, especially in a hot environment.
It's also worth noting that just because your lime juice turns dark doesn't imply it's gone wrong when you open a bottle of lime juice and neglect to keep it refrigerated; the color can change.
Browning is a natural process that does not affect the liquid's quality. It is regarded as safe to consume. There are other, more certain signs to tell if the lime juice has gone wrong. Here are two common symptoms you can keep in mind:
Bad Smell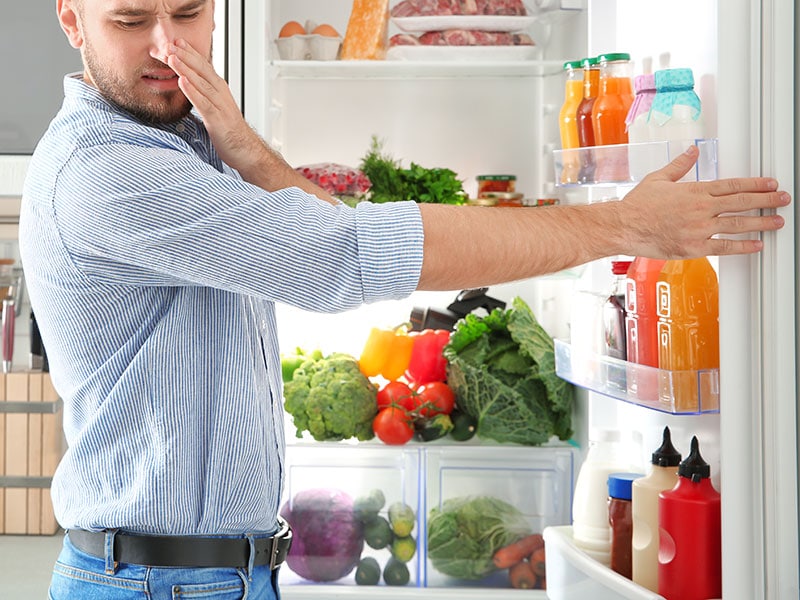 The simplest method to determine if lime juice has gone wrong is to smell it. Foul or strange odors are very noticeable signs, so check them out first.
The fragrance of citrus fruits and liquids is typically the most significant indicator of their quality. If it has been sitting open for a long time, give it a good smell before using it. If it doesn't smell like fresh citrus, toss it out.
Lime juice should, of course, smell like limes, but in a pleasant, strong, and refreshing way. If there's something wrong with your lime juice, your senses will usually alert you.
Bad Taste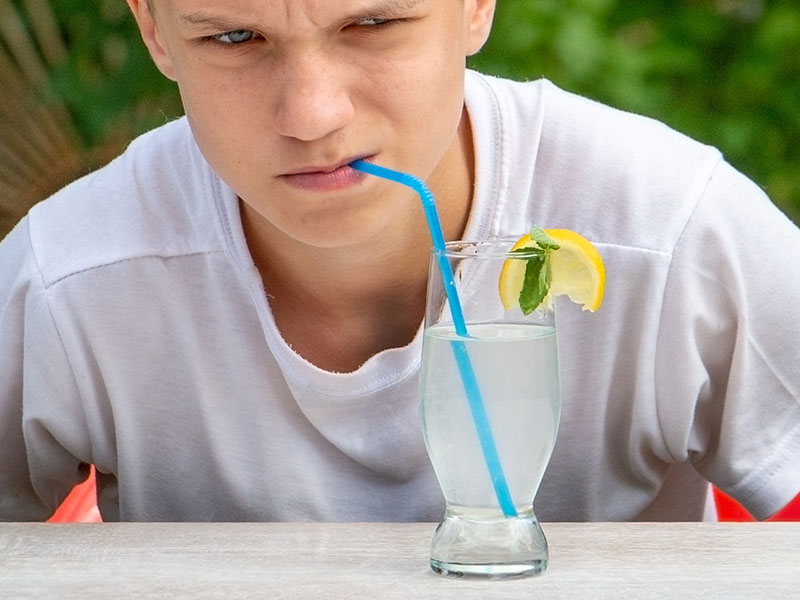 You sniffed it and couldn't tell if it was still good or not? After that, take a small sip and taste it. If it's sourer than average, smells weird or rancid, or just doesn't taste like lime, toss it out. It indicates it has gone wrong or declined in quality over time to the point where it has lost all flavor.
When the citrus flavor fades, it's time to throw it out. I am sure that you will no longer want to use an ingredient that has been changed in its flavor for your dishes. Continuing to use lime juice when it has a strange taste will affect the taste of your words and drinks, as it is no longer helpful.
How To Properly Store Lime Juice?
Storing lime juice is not a difficult thing as it does not require many rules. However, if you know the specifics of the information, you can do it faster and more efficiently without worrying.
Here are some of my recommendations for ways to store lime juice and still maintain quality:
Away From Sunlight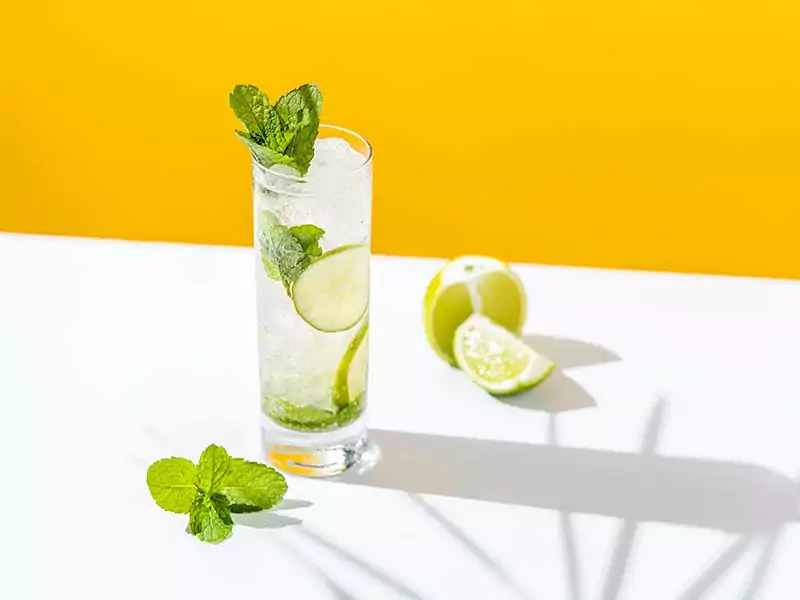 Whether you want to put lime juice in the kitchen cabinet or refrigerator, remember the first rule is to keep it out of the sun.
The majority of food ingredients deteriorate when exposed to sunlight. The same may be said about lime juice. You should keep the container in a cold, dark place away from heat sources. If it comes in a transparent bottle, such as a glass bottle, you should keep it out of direct sunlight.
The lime juice will become brown due to exposure to the sun. That isn't harmful to you, but the juice's fresh look vanishes. As a result, the darker the location, the better for the liquid.
In addition, accidental exposure to lime juice in the sun will harm your skin, leading to sunburn. To avoid this, you should store lime juice away from sunlight and avoid performing operations with lime juice near a sunny place such as a window or garden. (2)
Keep It Refrigerated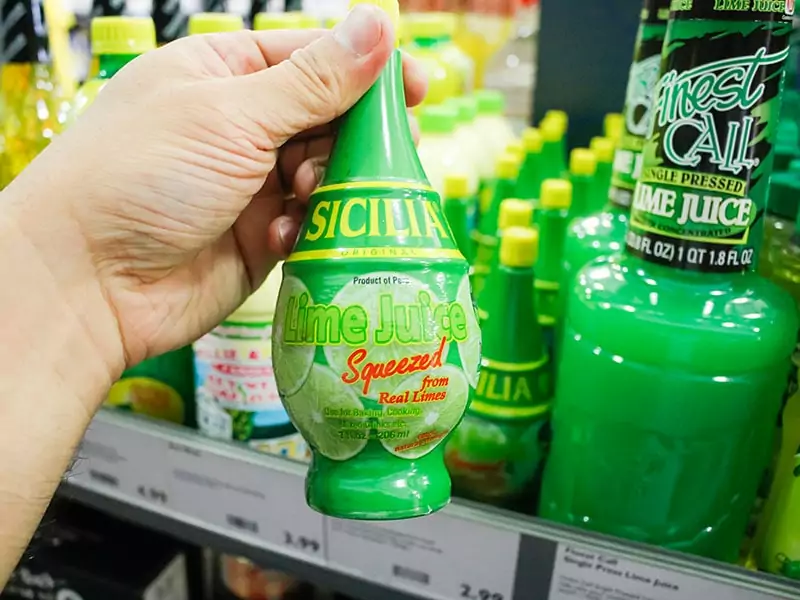 Refrigeration is the best option for keeping lime juice. To protect the quality of your lime juice, firmly seal it and store it in the refrigerator. It is still safe if you keep it at room temperature for a while, but the colder temperatures will slow down the oxidation process and extend its shelf life.
However, refrigeration cannot keep your lime juice fresh forever. This means that you still need to use up this drink as soon as possible. Among the various ways to utilize lime juice, one fun way is to use it as an alternative for citric acid.
Keep It Freeze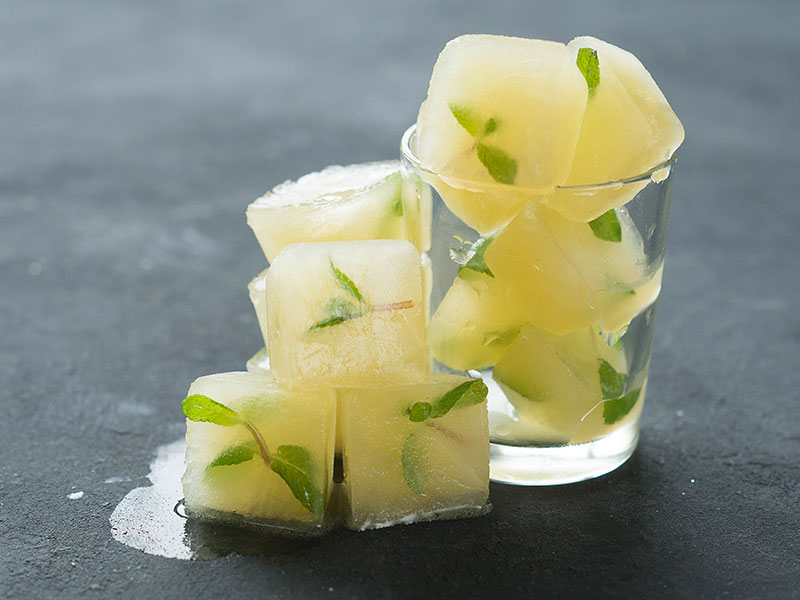 After squeezing the lime juice, pour the liquid into the ice cube tray. Note, the amount of lime juice in each icebox should only be equal to the amount of lime juice you want to use at one time.
If you do more than that, it will make your dish sourer. Just like that, you fill the ice tray with lime juice. Don't forget to clean your ice maker to minimize any dirt and bacteria that can affect the quality of your lime juice.
Although it's highly unlikely, in case you don't have an ice cube tray, you can consider using high-grade freezer-safe containers to store the lime juice. This will allow the drink to sit in the freezer without suffering freezer-burn, which might degrade its overall quality.
Put the ice tray containing the lime juice in the freezer and wait until the lime juice is completely frozen. After the lime juice cubes are completely frozen, take them out of the ice tray and put them in a bag or glass jar with a tight lid.
Then tie it tightly and put it back in the freezer for storage. Every time you want to use lime juice, you just need to take out one ice cube and put it in the dish; that's all.
What Can Expired Lime Juice Be Used For?
Although you know the expiration date of lime juice, what if you do not use up all the lime juice within the time limit? You can use it for other uses to reduce waste. Here are simple ways to take advantage of it:
Used As Cleaning Agent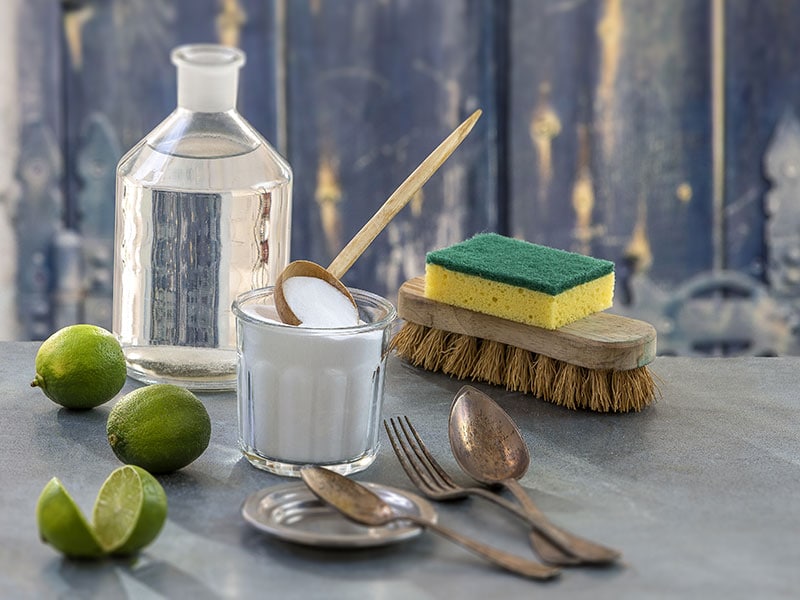 Instead of chemicals, you can use lime as a cleaning agent. Not only cheap and fragrant, but lime is also quite helpful in the kitchen and highly safe for equipment and human health.
If you want to refresh your white shirt, you can use lime instead of strong bleach. Half a glass of lime juice on a washing machine's rinse cycle can help brighten your clothes.
After a quick wash of water, grease on the pan put in a few tablespoons of lime juice, and gently rub it with a soft rag; the slime will quickly disappear. If you use a dishwasher, you can mix a teaspoon of lime juice into the detergent for the best cleaning effect.
Thanks to acetic acid, lime juice and vinegar can effectively remove stains on dishes. Salt also has to sterilize properties and is also an ingredient used in today's cleaning products. Therefore, you can combine lime, vinegar, and salt into a natural dishwashing liquid to use!
Step-by-step instructions for you to perform this simple chemistry experiment right in the kitchen.
Used To Deodorize
Even though lime juice has expired and shouldn't be drunk, if it still doesn't smell bad, you can still use it to deodorize your kitchen and appliances.
Just a teaspoon of lime juice mixed with cleaning agents will bring a fresh scent to your kitchen. Unlike vinegar, lime brings a pleasant aroma, helping to keep the kitchen clean and gentle.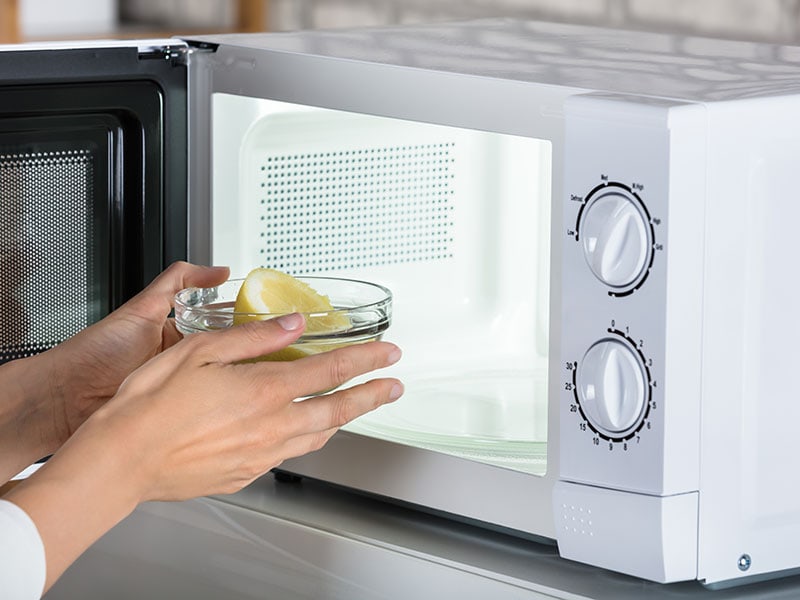 In addition, lime juice can also disinfect and deodorize microwave ovens. Put lime juice in the microwave and set it to cook for 1 minute.
Bacteria will be destroyed thanks to the antibacterial properties of citric acid in fresh lime. Finally, wipe the oven clean with a damp cloth, let it dry, and close the range.
FAQs
Lime juice is a familiar, simple drink, so I believe you will not have too much trouble finding information about it. But if you still have questions, check out the frequently asked questions below to find your problems.
Make The Most Of Lime Juice And Don't Waste It!
Overall, lime juice is not a perishable drink or too challenging to preserve. You just need to pay attention to the shelf life and a few simple storage rules to have fresh lime juice for a long time.
Use lime juice properly to improve the health of you and your loved ones. At the same time, do not forget to pay attention to the signs of deterioration and the misuse of lime juice to minimize unwanted health hazards.
Through this article, I hope you have gained valuable information about the effects, shelf life, and storage of lime juice to get the most out of it. I will be happy if the detailed information in this article helps you with your kitchen problems.
If you have other questions or want to share more experiences with lime juice, do not hesitate to comment to let me know. Your feedback is my essential motivation.
References
Johnson-Greene, C., 2021. Health Benefits of Limes | Lime Nutrition + Benefits. [online] University Health News. Available at: <https://universityhealthnews.com/daily/nutrition/8-amazing-benefits-of-lime/> .
Health Essentials from Cleveland Clinic. 2021. Lime Juice and Sunshine Can Make for Painful, Unexpected Sunburn. [online] Available at: <https://health.clevelandclinic.org/lime-juice-and-sunshine-can-make-for-painful-unexpected-sunburn/>.
2021. Beware! Excessive use of lime juice is dangerous for your health. [online] Available at: <https://www.onlymyhealth.com/beware-excessive-use-of-lime-juice-is-dangerous-for-your-health-1473231427> .