If you've ever found yourself wondering if you can freeze blueberries, you're not the only one. This is a common question many people ponder, especially if they happen to be in possession of a large amount of blueberries.
Blueberries can be used for so many things, it's no wonder if you want to stock up on them. This fruit can be used to make pancakes. A handful of blueberries is more than enough for a refreshing milkshake, and they're good for baking too. What a versatile fruit!
Even though it's common practice to put food you want to preserve for a long time in the freezer, many people fear that storing blueberries in the freezer might damage the taste, texture, or nutritional values of the fruits. Trust me, this is a very common fear.
So, can you freeze blueberries? Is there any better way to store these juicy fruits? Read this article and find out!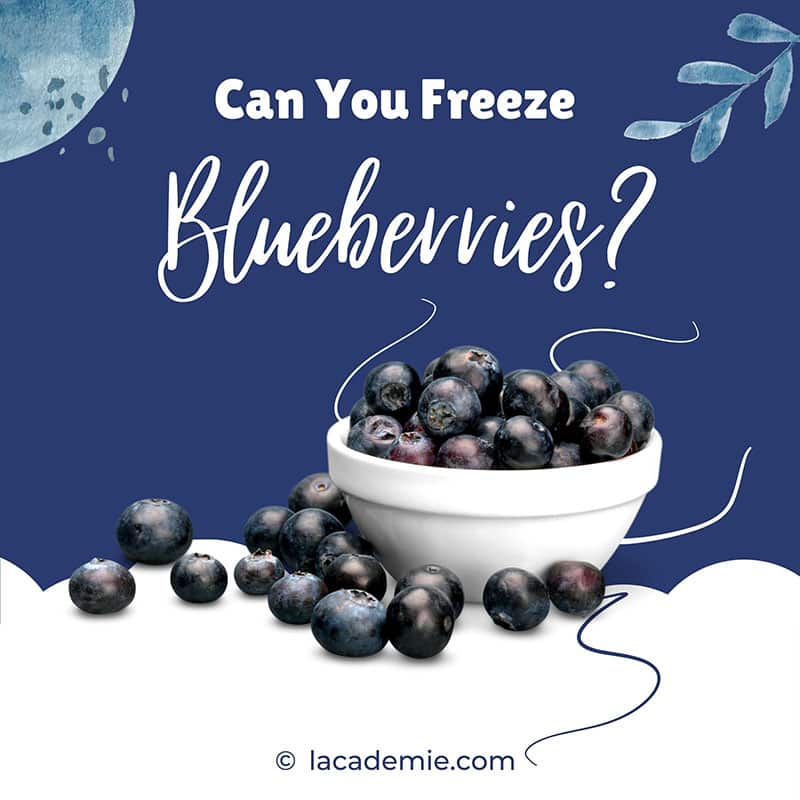 Can You Freeze Blueberries?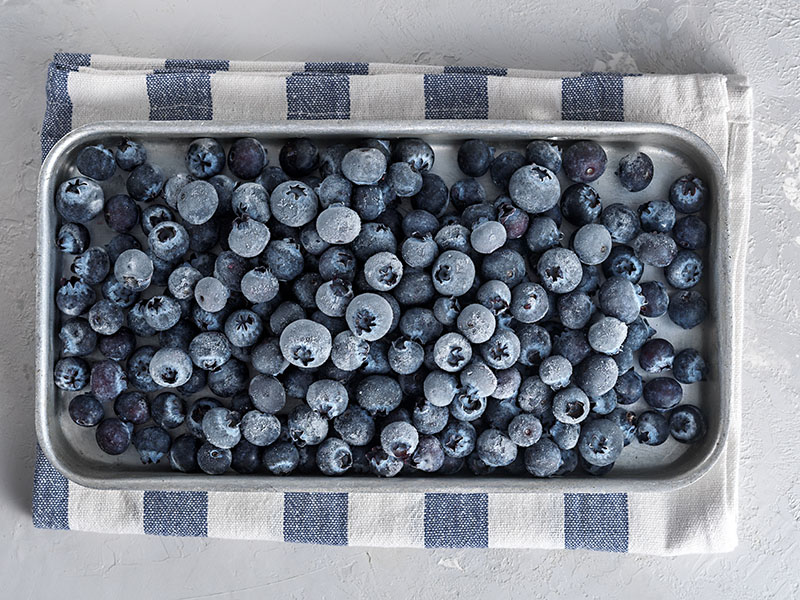 Yes, you can absolutely freeze blueberries. In fact, freezing blueberries will enable this signature summer fruit to stay fresh considerably longer. Whereas refrigerated blueberries can last 10 days at most, frozen ones can last from 6 to 8 months. What a staggering difference, right?
This means that you can easily stock up on these juicy beauties for when you crave luscious desserts prepared from blueberries. No more worrying if blueberry is in, no more rushing to the nearest grocery store to get your fix, now you can buy blueberries in bulk and freeze them.
What Are Blueberries?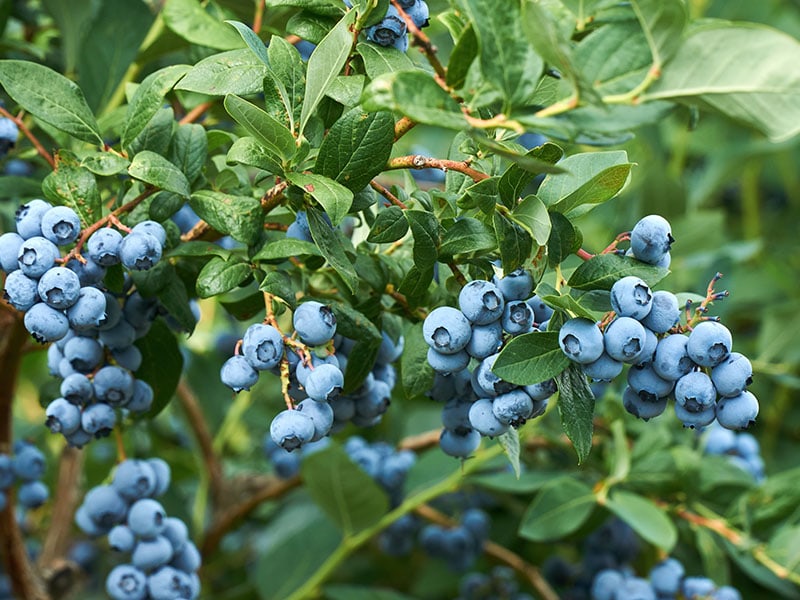 A native fruit to North America, blueberries are small and round berries that come from perennial flowering plants which belong in the Ericaceae family. They are bluish purple in color and are slightly sweet and acidy in flavors.
As blueberries are rich in antioxidants, they can reduce your risks of getting heart diseases or cancer. Also, this tasty blue fruit can provide you with a considerable amount of soluble fiber, which can boost your digestive system and prevent constipation.
As there's plenty of vitamin C in blueberries, these tasty fruits can help your body produce collagen – which is an essential "building block" for your skin. Collagen can reduce wrinkles on your skin and improve your overall complexion
What Are Blueberries Used For?
Because blueberries have such an amazing taste and texture, they can be used for many different things. Yes, you heard me right – there are more than one way to enjoy blueberries.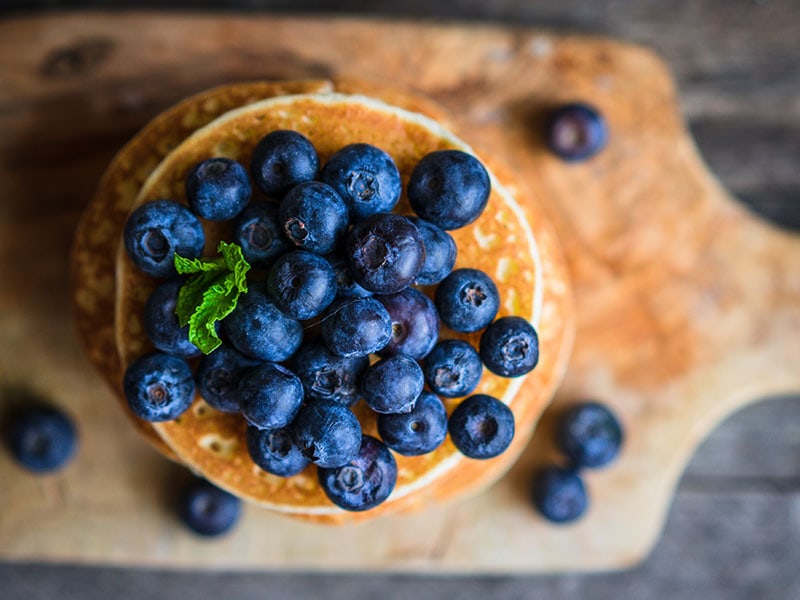 For a healthy, nutrition-packed breakfast, you can go for blueberry pancakes. They're delicious, easy to make, and they will give you an energy boost to keep you alert throughout the day. It's okay to serve the pancakes with a suitable side dish if you want the meal to be more fulfilling.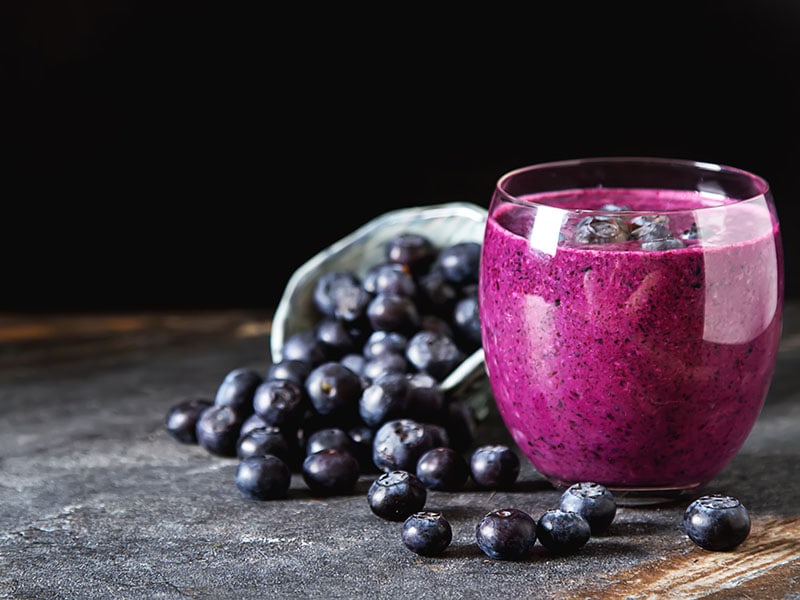 These nutritious fruits are also ideal for making a milkshake. You only need to have some frozen blueberries, milk, ice cream, whipped cream, and a bit of honey for a cup of refreshing drink.
Prefer something with fewer calories? You can consider whether Greek yogurt can be frozen to have something to enjoy with blueberries. Whenever you need to curb your craving, simply take these out, put them in a blender for healthy yet delicious dessert.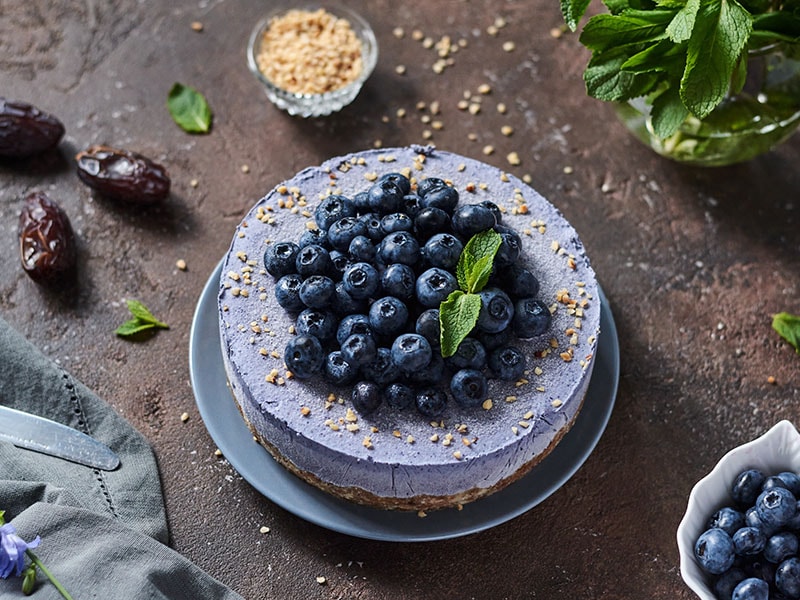 Did you know that you can bake mouth-watering cakes with blueberries? If you've never tried making a blueberry cake before, you should try it right today.
There are many other applications to blueberries. You can put them in your oatmeal, make blueberry yogurt, turn them into syrup, throw them in salads, use them as bread pudding or turn popsicles out of them. As long as you have the imagination, you can use blueberries for many different things.
How To Choose Blueberries?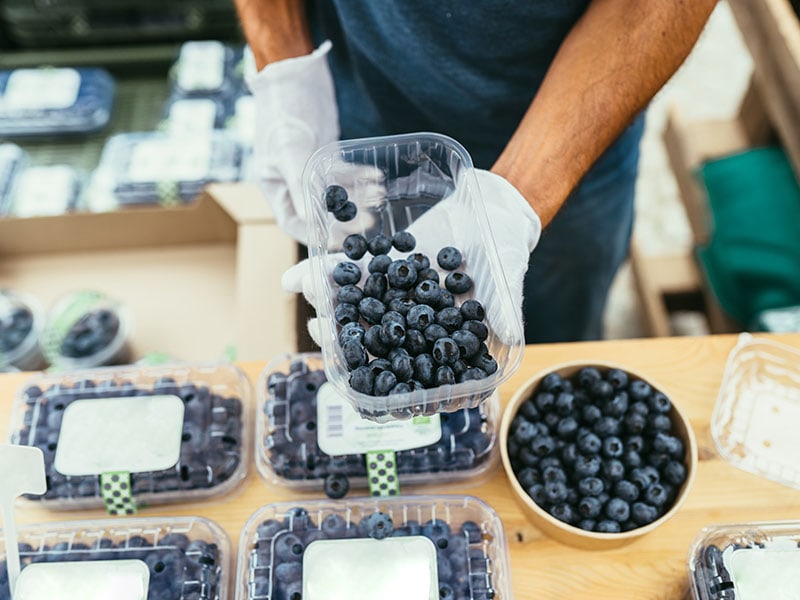 Learning how to choose blueberries is essential as blueberries of higher quality tend to last longer. If you happen to buy a bad batch, then it's highly likely that these blueberries will soon go bad, no matter how you store them.
First, ripe blueberries should be plump. They are always deep blue in color, with a hint of dusting gray on the surface. Any blueberries that meet these criterias are fresh, ripe, and juicy.
You should avoid blueberries that are too firm or blueberries that are slightly red in color; they usually are unripe. Once blueberries are picked, they are unlikely to ripen any further. So there's no point in buying unripe blueberries.
Blueberries should also have smooth skin, so please avoid blueberries with wrinkled and shriveled skin. If you spot any blueberries with white mold or signs of leakage, avoid them! These are the signs that the fruits are going bad.
How Long Do Blueberries Last Without A Fridge?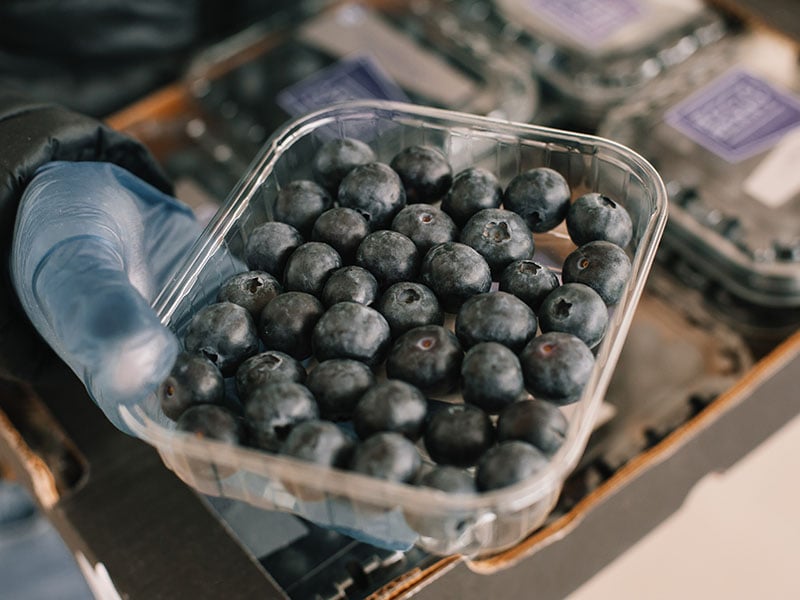 This can depend on how fresh your blueberries are when you get them. If your blueberries are freshly picked, and if you store them in a dark and cool place, they can last up to three days at room temperatures.
To make sure that your blueberries can last long without a fridge, you need to keep them dry. Moisture can accelerate the rate of bacteria growth, so you should use a clean towel to absorb the excessive moisture from your blueberries if necessary.
Another thing that you should keep in mind is that you need to store the blueberries in a breathable container as better air circulation can keep the fruit fresh longer.
How Long Do Blueberries Last Inside A Fridge?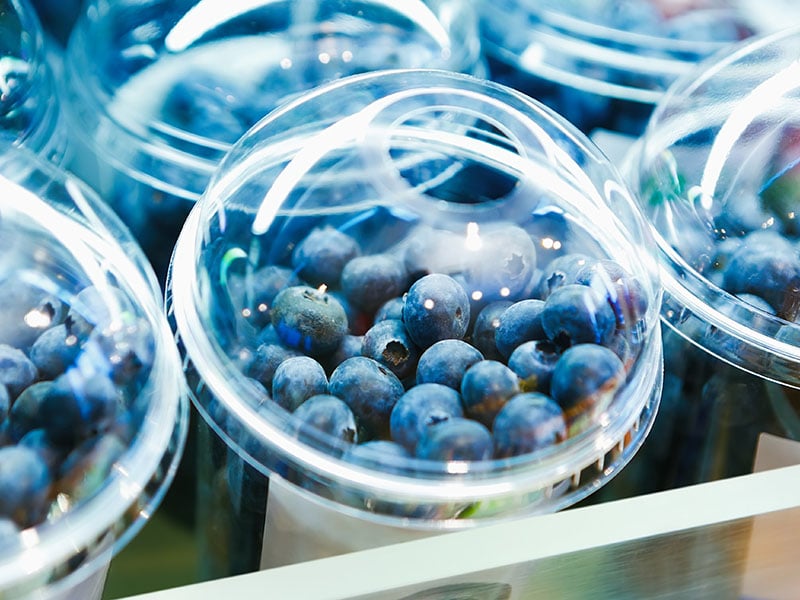 If the blueberries are still dry and fresh when you put them into the fridge, they can last up to 10 days. One tip to make blueberries last longer inside a fridge is that you should not put them in the crisper drawer. Why? Because crisper drawers don't provide sufficient air circulation, which blueberries need to stay fresh for longer.
How Long Do Frozen Blueberries Last?
While theoretically, frozen blueberries can last up to 8 months, you should finish them within 6 months while the blueberries are still in their prime.
How To Freeze Blueberries?
Freezing blueberries is not as simple as throwing them into the freezer and letting this electronic device do the rest of the job. Yes, there are a few things you need to do before you can put blueberries inside the freezer.
Step 1: Pick Out The Bad Berries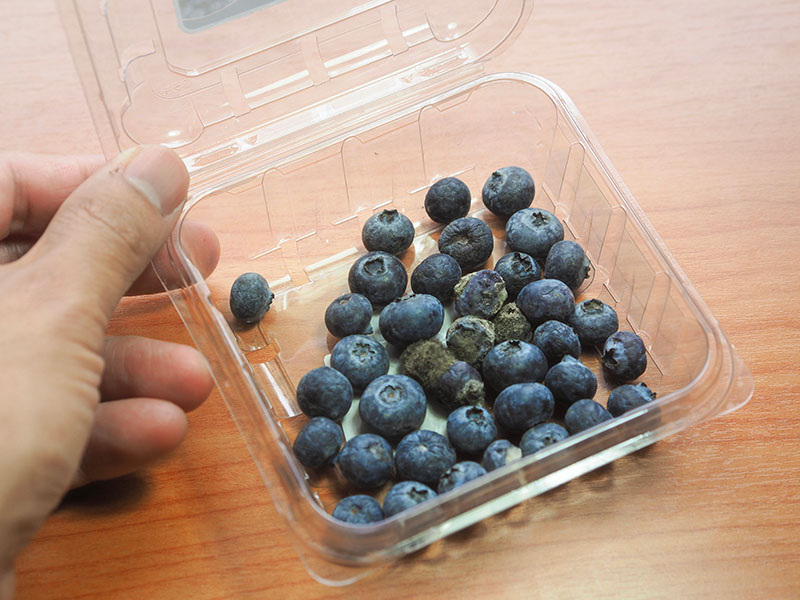 First, as soon as you get home from buying blueberries, you need to immediately rifle through the batch and pick out any fruit that's growing mold.
This is especially important as one moldy blueberry can spread to others and ruin the whole batch. Don't skip this step, no matter how busy you are.
Step 2: Make Sure Your Blueberries Are Completely Dry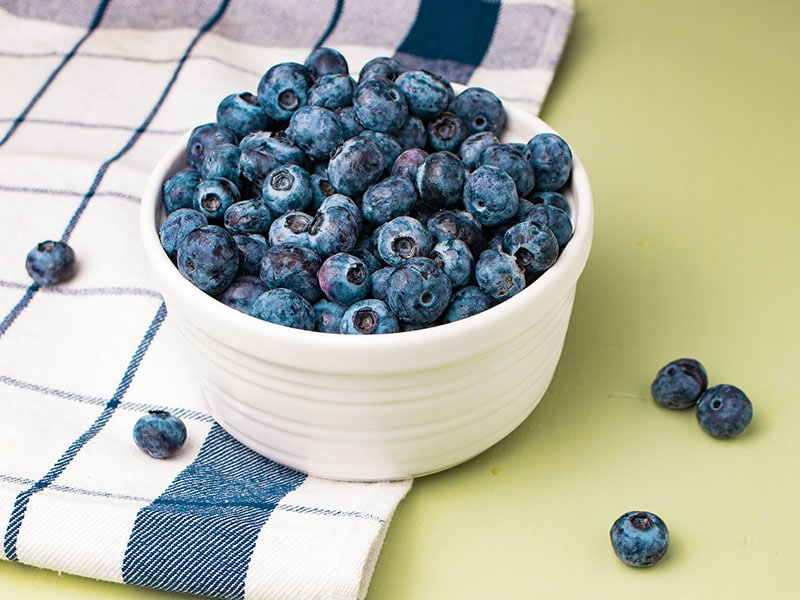 To ensure that there's no moisture left in your batch of blueberries, the best course of action is to use a clean towel to absorb any excess water. You should gently place the fruits onto the towel to avoid damaging them.
Another thing that you should remember to do is to pick out any stem left in the blueberries.
Step 3: Place The Berries On A Rimmed Baking Sheet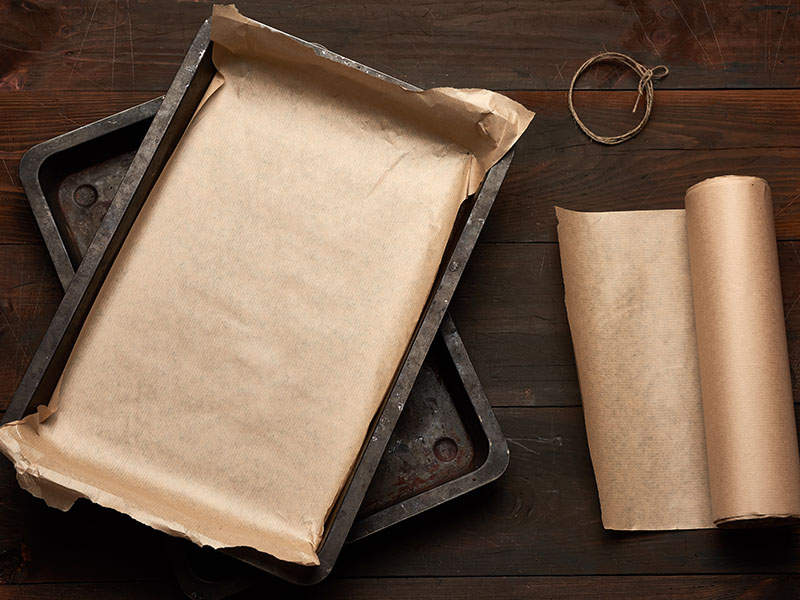 To make sure that blueberries can freeze as evenly as possible, you should place them in a single layer on a rimmed baking sheet. You should wait for at least 2 hours before taking them out.
To prevent the blueberries from sticking to the tray, you can also consider using a wax paper. It's also possible to opt for some viable wax paper alternatives if you're concerned with whether wax paper is recyclable. In any case, make sure the berries can't stick to the tray.
Step 4: Transfer To A Bag And Freeze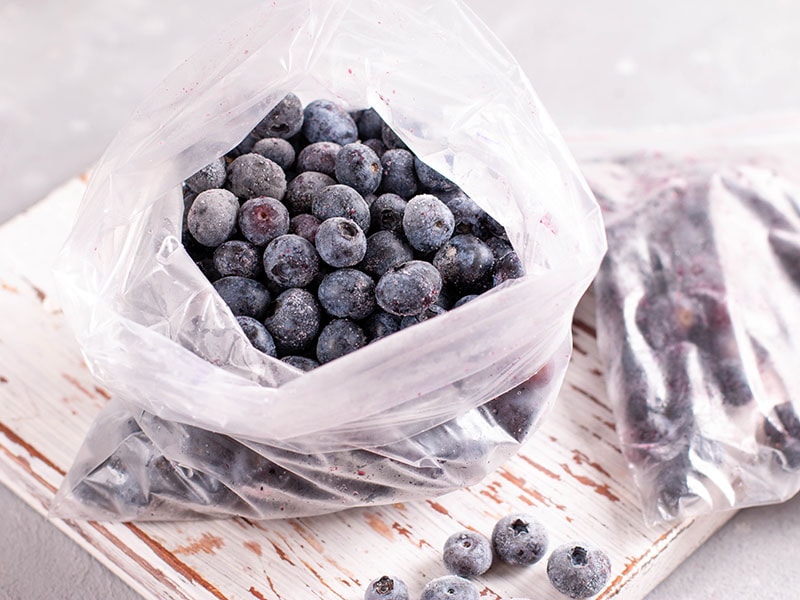 Once the blueberries on the rimmed baking sheet are properly frozen, you can transfer them into a freezer-safe storage bag or an airtight container.
Do you want some visual instruction as well? Then check out the video below!
Additional Tips On Freezing Blueberries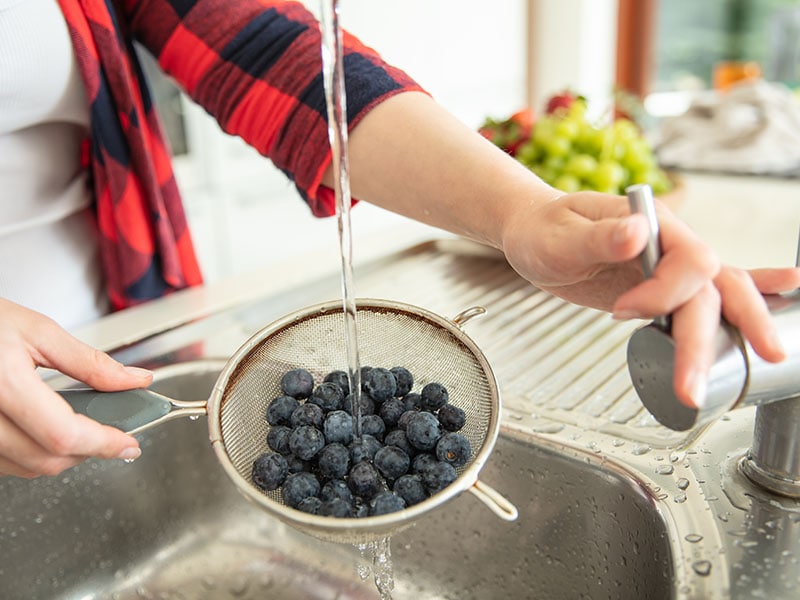 If you're not eating the blueberries right away, then you should refrain from washing them. As I've said, moisture can speed up the spoiling process of blueberries, so it's not ideal to rinse the fruits if you're storing them in the freezer soon.
Another reason why you shouldn't wash blueberries to put them in the freezer is that these fruits have a protective coating called bloom. This is the cloudy and waxy coating that can be found on almost every blueberry.
This coating called bloom can protect blueberries from harmful pests as well as bacterias. Even better, the bloom is naturally non-stick as well. This means that blueberries will be less likely to stick together once you freeze them.
However, if you feel that you must wash the blueberries before putting them in the freezer, you should make sure that they are completely dry. Remember, moisture is not a good thing for your blueberries in the long term.
How To Thaw Frozen Blueberries?
If you're using the blueberries to make smoothies or yogurt, there's no need to wait for them to thaw. All you have to do is quickly rinse through the fruits and toss them inside the mixer. You also don't have to defrost frozen blueberries if they're used in baked goods.
Then, when do you need to thaw frozen blueberries? You should only do so when you're using the blueberries as garnish for dishes such as salad, or when you're planning to eat them raw.
So whenever you plan to use blueberries to prepare lip-smacking dishes for your summer breakfast, you should place them in the fridge to thaw overnight. This way, you'll have plenty of time to prepare your main course and companion foods for breakfast dishes as well.
Thawing Frozen Blueberries With Refrigerators
If you're not in a hurry, it's ideal to thaw frozen blueberries in the fridge. Letting the fruits defrost slowly will allow them to maintain their flavors and texture the best.
To thaw frozen blueberries in a fridge, you need to place them in a bowl and then cover it with a plastic wrap. Allow the berries to thaw for roughly six hours to make sure they're still firm and cool. If you want the blueberries to defrost completely, you can let them sit in the fridge overnight.
Thawing Frozen Blueberries With Water
To thaw blueberries more quickly, you can place them inside a bowl of water. Check the bowl every five minutes or so. If the berries are still frozen, you can add fresh water to the bow to speed up the thawing process.
However, no matter how short of time you are, never thaw berries with lukewarm or hot water. High temperatures will make blueberries release their juice and damage their texture. You might end up with a bowl of shriveled and bland berries. What's more, warm water makes an ideal environment for unwanted bacteria to grow.
Thawing Frozen Blueberries With A Microwave
This is the fastest way to thaw frozen blueberries. However, the tricky thing about using a microwave to thaw frozen blueberries is that you might risk overcooking the berries and damaging their flavors. Here's a guide on how to defrost frozen berries with microwaves.
Use the defrost setting on the microwave
Do not defrost anymore than one cup of berries at a time.
Place the blueberries in a single layer atop a clean, absorbent towel on a microwave-safe plate. Remember to leave plenty of space between the blueberries.
Put them in a microwave for 15 seconds.
Try a berry. If it's still too cold for your liking, you can microwave the blueberries for another 5-10 seconds. However, remember not to over do it. Or you can leave the blueberries to finish thawing on their own at room temperature.
Do you need an instructional video to help you understand this process better? Check out the following video.
Is My Article For Frozen Blueberries Helpful?
Freezing blueberries is truly a great way to make sure you can have juicy blueberries to enjoy all year round. Once you start freezing your blueberries, there's no going back. As long as you freeze and defrost them the correct way, frozen blueberries can taste just as good as fresh ones.
What's your favorite recipe with blueberries? Do you have any extra tips on how to store blueberries? Let me know in the comment section below.