How well do you know about Belgian foods? Bordering culinary superpowers like France and Germany, Belgium seems relatively inferior. It wouldn't be far-fetched to say Belgian cuisine pales in comparison to its neighbors.
Dispelling that myth is the purpose of this post. I'm going to show you how many mouth-watering, eye-pleasing, hunger-provoking dishes the tiny European country can offer. Keep on reading to see how Belgium's small size does nothing to affect its culinary excellence!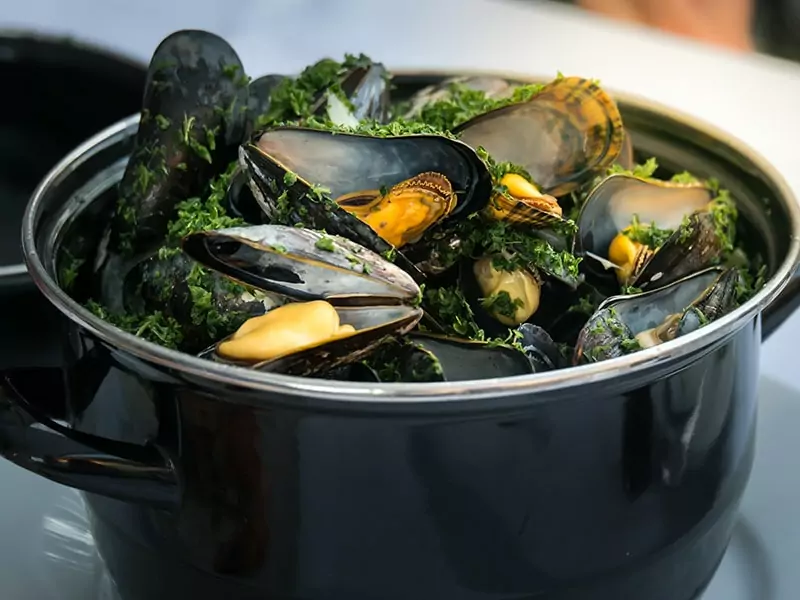 Amazing Belgian Appetizers To Start Your Meal
It would be a good idea to whet your appetite with these light yet delightful dishes. They are excellent at leading you to have a desire for more.
1. Vol-au-Vent – Belgian Chicken Cream Puff Pastry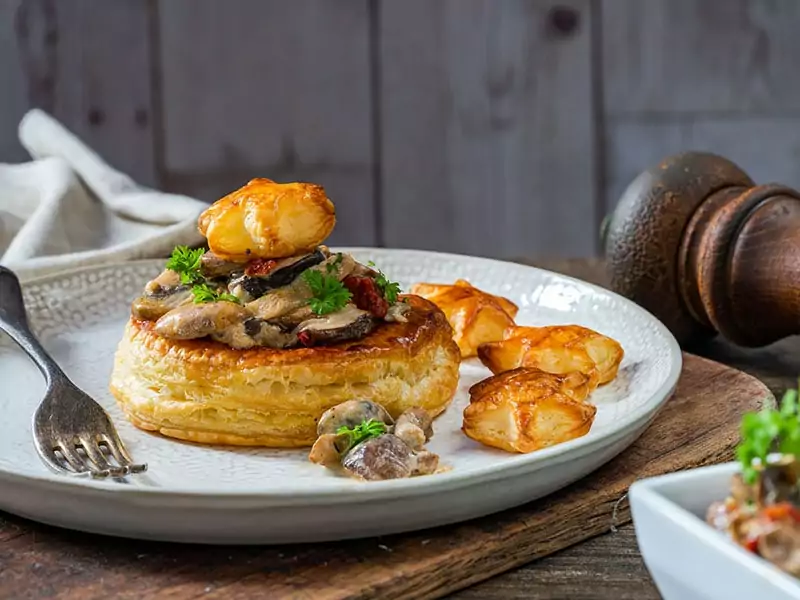 What Belgian food has the most poetic name? If there ever were such a contest, Vol-au-Vent or "windblown" would unquestionably claim the first prize. The dish is a type of puff pastry so light and airy that it's got the fancy name nobody dares to translate into English.
Just bite a fist-sized, adorable-looking Vol-au-Vent, and your taste buds will be soaked in a savory, creamy mixture of chicken and cream. Quickly balance the overwhelming sensation with some fries, mashed potatoes, or vegetables.
Vol-au-Vent is typically an attractive appetizer of Belgian and Luxembourg cuisine. But if you want a nice Belgian lunch recipe, just serve the dish in a large quantity with a lot of accompaniments. A hearty and fulfilling meal will be yours to relish.
Check this detailed tutorial about how to make Vol-Au-Vent.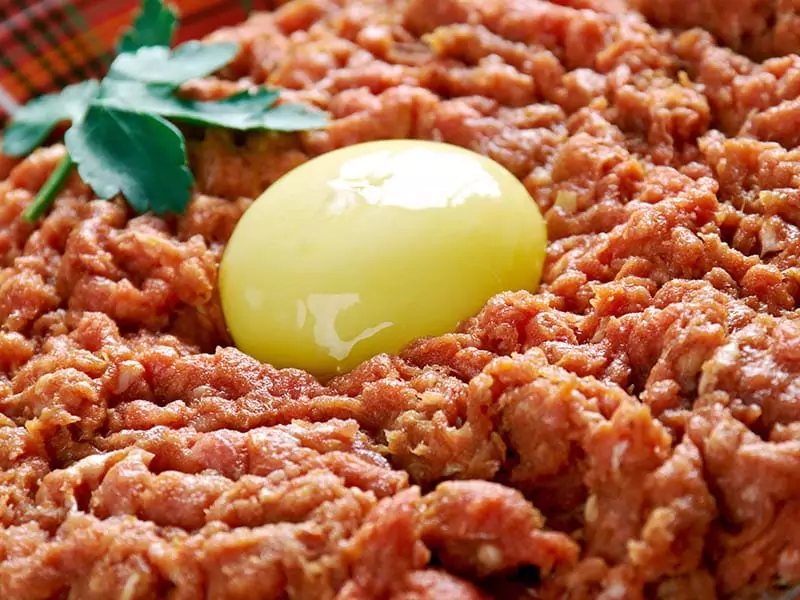 Despite being thousands of miles apart, America manages to leave its name on a lot of European dishes. One such example is Filet Américan, a steak tartare that has been around for nearly a century.
Minced raw beef and onions are the main ingredients of filet américan. But what distinguishes it from other types of steak tartare is its liberal amount of spices that gives it a more powerful and savory flavor.
You can eat this steak tartare with fries and sauces as an appetizer. Or you can combine it with baguettes and pickles to create the mouth-watering Belgian Martino sandwich.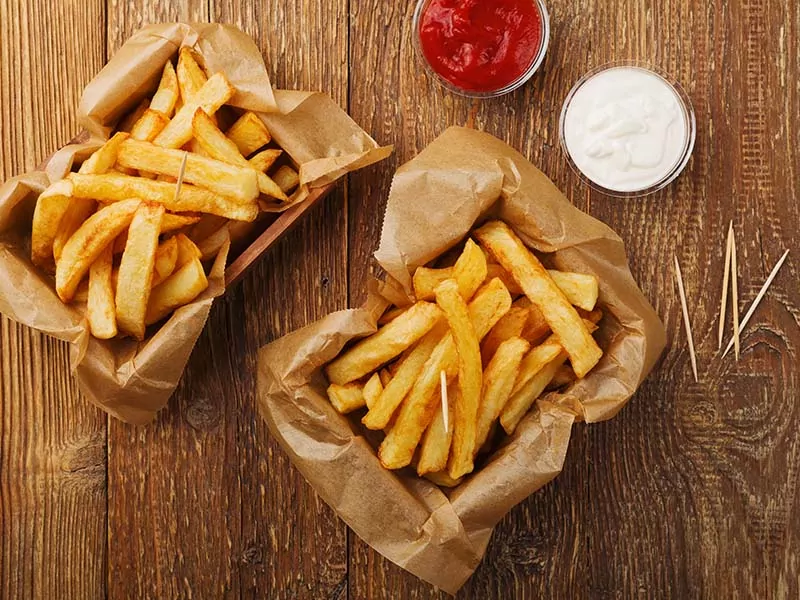 Quick question: what country invented French fries? Don't be so hasty with your answer because many Belgians claim that their forefathers were the first ones to come up with the snack. Two things are certain, though; first, nobody calls it "French fries" in Belgium.
And secondly, Belgian fries are the best in the world. The key to their supremacy lies in how they are doubled fried. The first frying cooks their inside to a tender consistency, while the second one, just before serving, gives them their much-celebrated crispness.
The Belgians are so fond of their fries that almost none of the great Belgian foods are complete without them. When eaten alone, the fries don't have to go with ketchup. You can dip them in garlicky-mayo sauce, samurai sauce, or Belgian sauce andalouse.
Discover the diverse world of Belgian fries in Brussels here.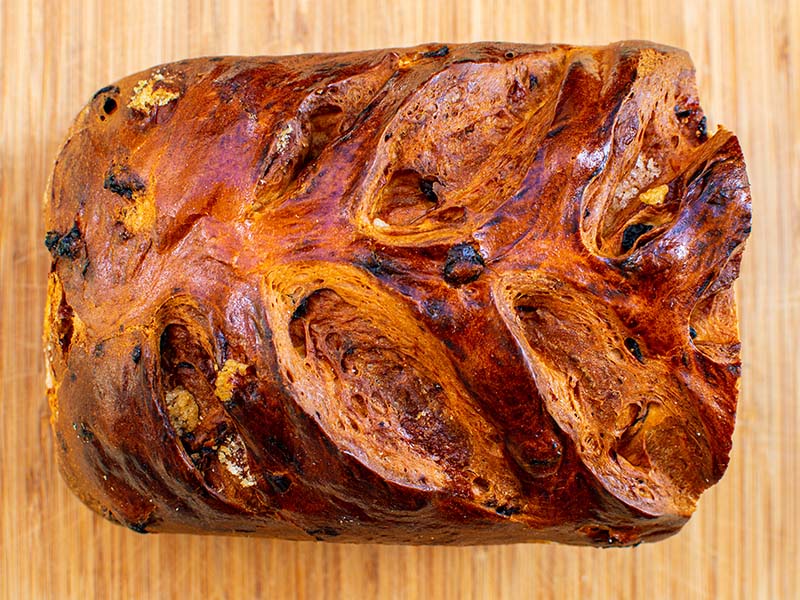 Belgian cuisine has been significantly influenced by France's gastronomic culture. But its people usually come up with interesting ways to infuse Belgian qualities into their borrowed dishes. For example, they turned French brioche into the highly Belgian Pain Cramique.
People improved this version with raisins and a higher content of milk and butter. The result is the richer and more tender Pain Cramique. The bread can be spread with butter and jam for a quick meal or served as an appetizer.
5. Bloedworst – Belgian Blood Sausage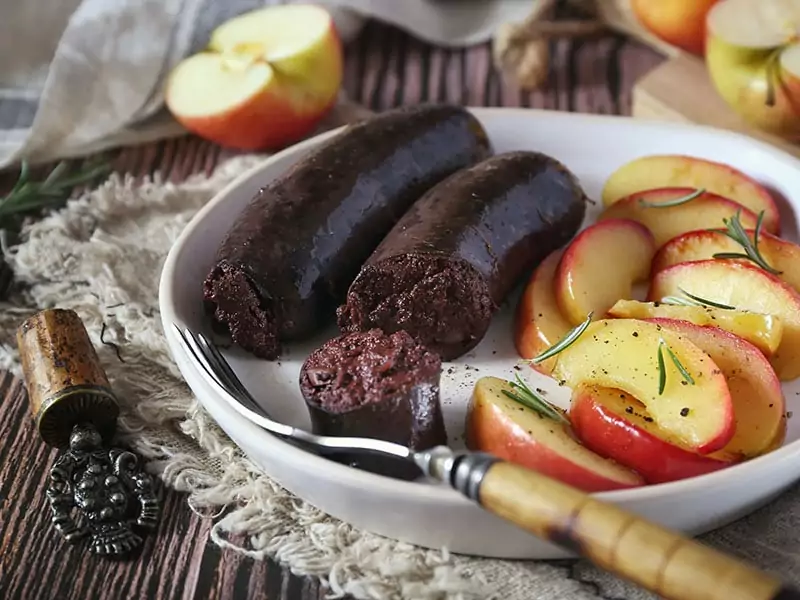 People often say you need to challenge yourself by stepping out of your comfort zone. If you're looking for a culinary challenge, come and try Bloedworst, or Boudin Noir, the Belgian version of blood sausage.
Blood (cow's or pig's) isn't the only thing that makes the sausage tick. There are other ingredients such as animal fat, pork or cow shoulder, herbs, and sometimes bread crumbs. The end product tastes as savory and meaty as any good sausage.
You can cook Bloedworst in a number of ways: grilling, sauteing, barbecuing, etc. Or even better, you can try eating it raw! Don't forget to always serve it with apple sauce and mashed potatoes.
Find out how to cook blood sausage and how people react to it here.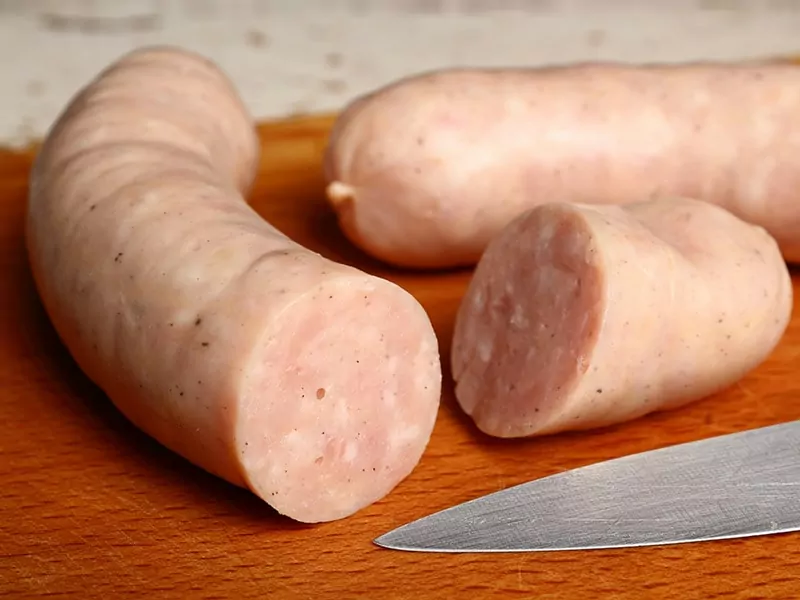 If blood sausage is too much for your taste, let's look at a milder version of Belgian sausage. How about some links of juicy, spicy Boudin Blanc De Liège, white sausage from Liege? They have a richer flavor than normal sausages and go well with mashed potatoes or bread.
This delicious type of sausage is made of minced veal, pork back or shoulder, onions, spices, and especially cream and milk. For the sausages to have their distinct milky color, people have to boil them for a short time. If you want to find real white sausage, go to the port city of Antwerp.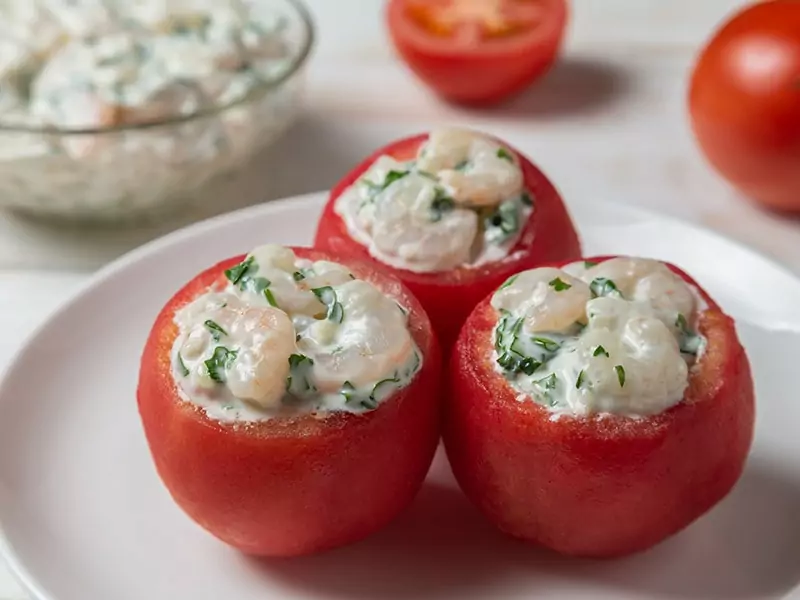 Here is another classic Belgian recipe with gray shrimps. The Belgian people seem to have a good imagination with the bountiful treasures from the North Sea. When you're fed up with greasy dishes, the gray shrimps will provide you with fresh relief.
This dish has a visually striking appearance. Ripe, red, raw potatoes have their insides removed and replaced with peeled shrimps. A mix of mayonnaise, tomato juice, lemon juice, and herbs will complete the picture.
White shrimps with touches of pink contrast beautifully with the red tomatoes and accompanying green salads, making the dish a refreshing sight. Plus the juice, tangy taste, Tomates aux Crevettes Grises are undoubtedly a great Belgian appetizer.
Discover how to stuff tomatoes with gray shrimps for your appetizer here.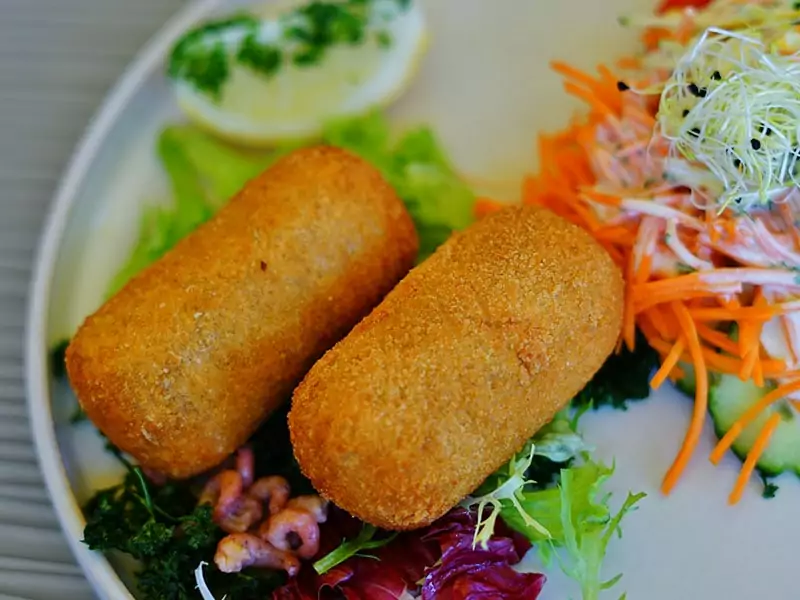 The North Sea supplies Belgium with many sublime delicacies, particularly the gray shrimps or crevettes grises. It is always a delight to chew on the sweet and tasty flesh of those shrimps.
Gray shrimp croquettes are a favorite snack in Belgium. It is more difficult to find a cafe or restaurant without the dish than you think. Those crisp, fatty dumplings, when coupled with the tangy shrimps, have an irresistible allure.
A Belgian chef will teach you all about making shrimp croquettes.
Mouth-Watering Belgian Dishes For The Main Course
You will find many of the best Belgian recipes in the dishes below. They are versatile and can go with big meals and small in-between meals. Some are excellent at keeping the cold Belgian winter at bay.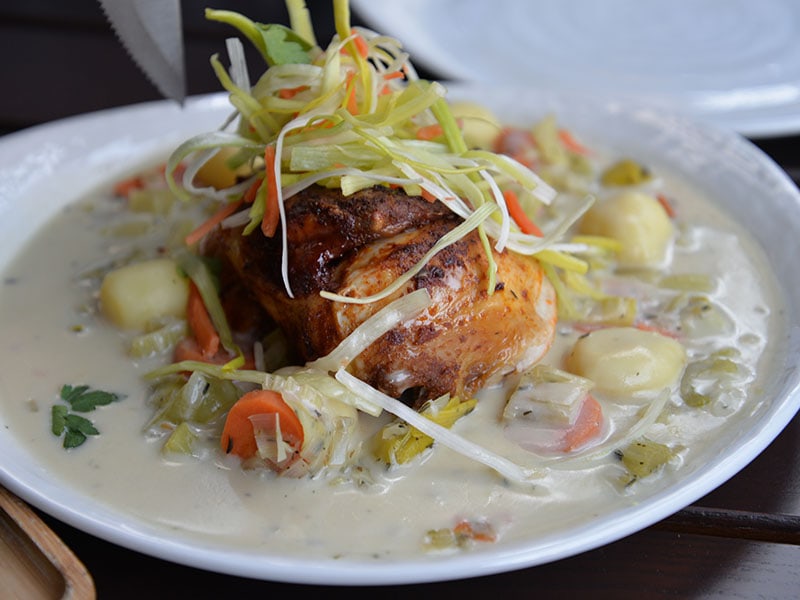 Waterzooi is a soup or stew made from a variety of meat and vegetables. Its name is derived from an old Flemish word, "zooien," which means "to boil". Another name is "Gentse Waterzooi" because the Flemish port city of Ghent gave birth to the dish in the 16th century.
For hundreds of years, Waterzooi has been a national comfort food for Belgians. It isn't picky about the main ingredients at all: fish, butter, pork, eggs, etc., are acceptable.
But chicken Waterzooi with leeks, carrots, egg yolks, cream, and cornstarch is by far the most popular variation. It is warm, spicy, and particularly suitable to enjoy in winter.
Discover how it is to taste waterzooi in Brussels.
10. Stoemp – Belgian Mashed Potatoes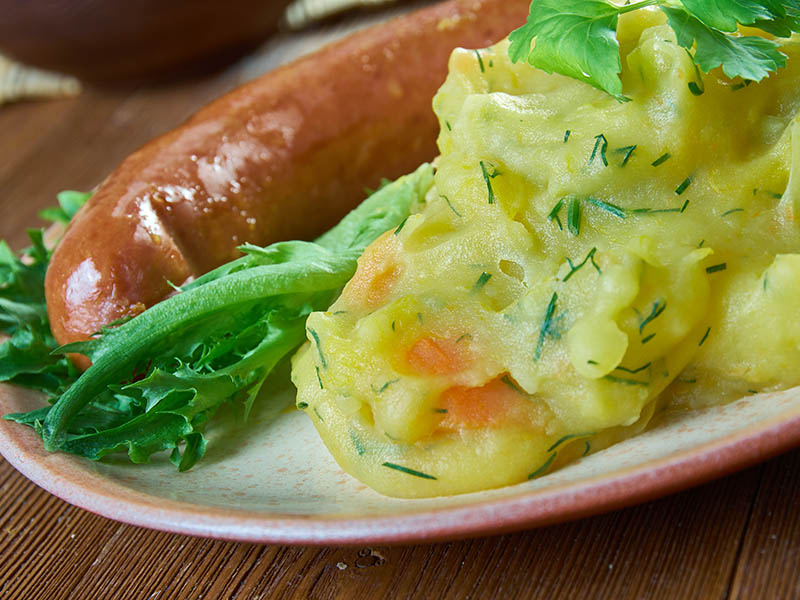 There are a few ways to make potatoes sexy, and Stoemp is one of them. It is a Belgian national dish that has a simple and rustic charm.
Stoemp is essentially a mixture of mashed potatoes with mashed-up vegetables and a generous amount of cream and milk. Its preparation looks like the Dutch Stamppot or the British dish bubble and squeak. But the Belgian food has a smooth, spherical shape and a much richer flavor.
This dish can accompany a lot of other foods such as bacon, fried eggs, sausage, or horse meat (that's right, you're not mistaken). But it isn't unusual to eat Stoemp alone.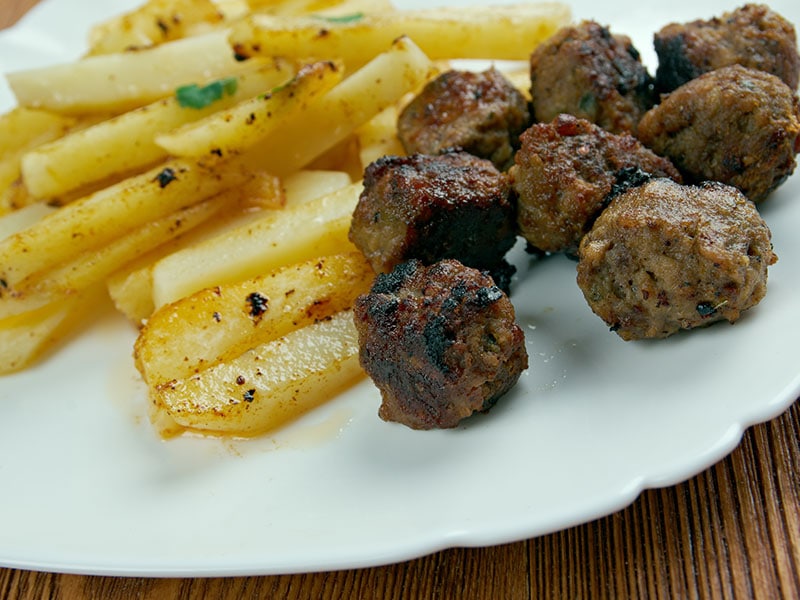 As the name indicates, this dish originated from the city of Liège in the 18th century. Over time, it became a symbol of Belgian cuisine. Nowadays, many restaurants have Boulets a la liegeoise on their menu, but you should head to Liège to enjoy the most flavorful meatballs.
The recipe is a perfect example of sweet meeting savory. Big, juicy meatballs made of pork and veal are cooked in sweet and sour sauce lapin or "rabbit sauce". Don't be alarmed: the sauce is simply named after Madame Géraldine Lapin, wife of an influential man in Liege.
The meatballs usually go with Belgian fries, mayonnaise, and/ or fresh vegetables. They used to be so expensive that only the wealthy could enjoy them. Now, the dish is an amazing main course for everyone.
Check out this elaborate walkthrough for making Liége meatballs.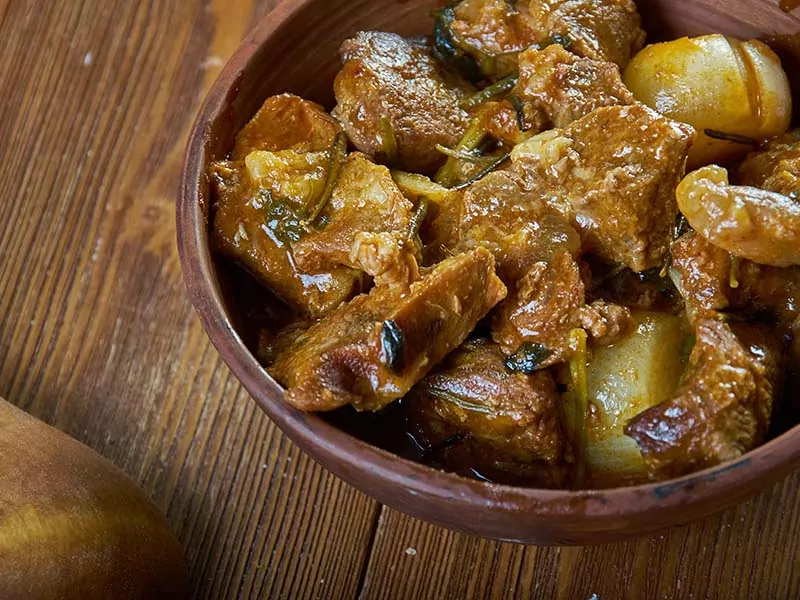 The full name of this dish is Carbonnade À La Flamande (in French) or Stoverij (in Flemish). The rich and hearty stew is a Belgian specialty you shouldn't miss. While most beef stews are cooked in wine, this one requires authentic Belgian beer.
There are more than600 types of Belgian beer, but you want the oud bruin (Old Brown or Flanders brown beer) or Flanders red ale for the stew. Beef seasoned with herbs is slowly cooked in beer until terrifically tender.
Other ingredients include onions, mustard, garlic, etc., but beer is the star. Carbonnade Flamande at Ghent may also have liver and kidney. Anyway, people always serve the stew with Belgian fries and boiled potatoes or Stoemp.
13. Chicons Au Gratin – Belgian Endive And Ham Gratin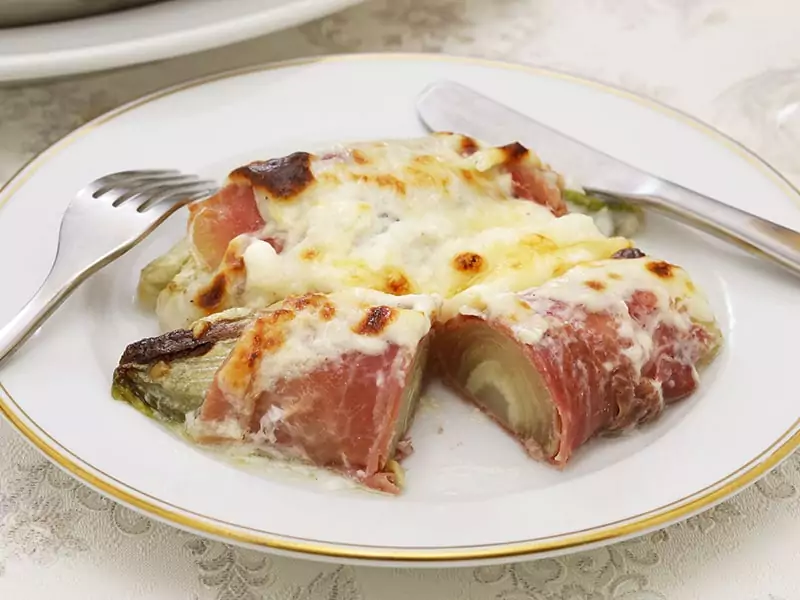 Belgian endive (or chicory) is a wonderful vegetable with a sweet, nutty flavor when cooked. It is the heart and soul of Chicon Au Gratin, a Belgian national dish cooked from the veggie with ham and dairy products.
A vital ingredient of this dish is gratin which is made from Mornay sauce and grated cheese. Cooks wrap each braised endive in a slice of sweet ham and top with gratin, hence the name.
Chicon Au Gratin is an interesting Belgian dinner recipe to restore your body after a long day. The richness of the dish makes a cold winter more bearable. Belgians love to eat it with mashed potatoes and Mornay sauce.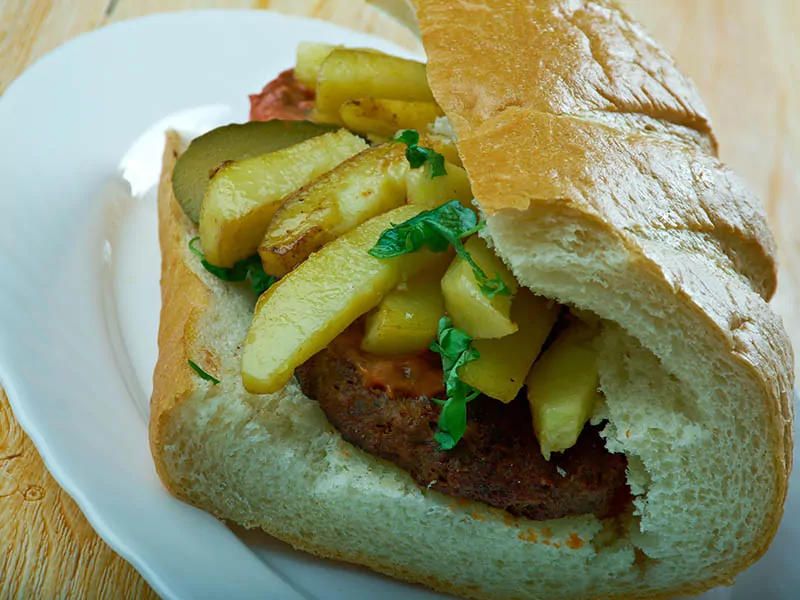 No other dishes have a more impressive name than this one. Mitraillette means "submarine gun" in French, possibly due to the shape or wartime origin of the sandwich. Some people call it "Américain" (American) because it looks like a hamburger (which actually came from German gastronomy).
The sandwich is made from a long baguette stuffed with Belgian fries, fried meat or meatballs, and sauces. Many people add fresh vegetables to the mix to make it healthier. Miltrailette is a great on-the-go food particularly popular with students.
Not only a popular snack, but Mitraillette has also come to symbolize the identity of Belgium. After the 2016 Brussels bombings, many Belgian netizens shared images of their beloved sandwich across social media as a sign of friendship and courage in the face of terror.
You will know what it feels like to try Mitraillette with genuine Belgian fries in Belgium.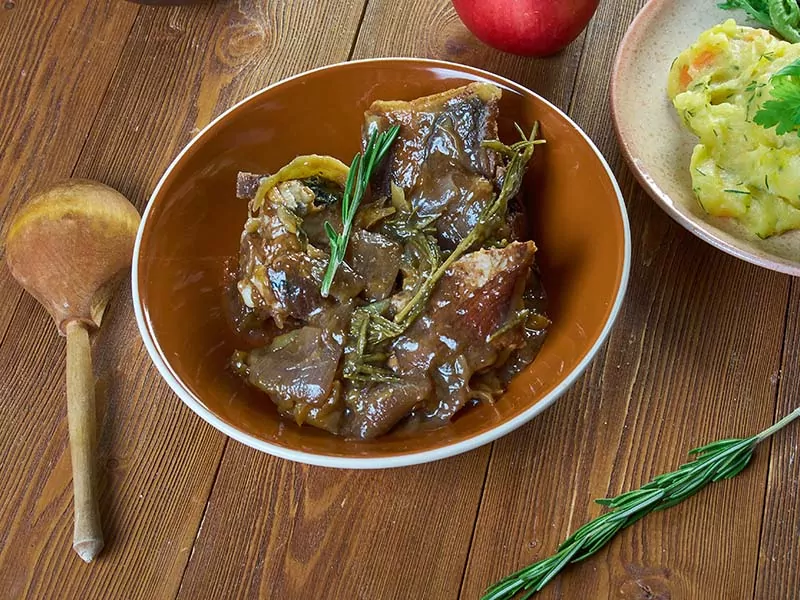 Gueuze is a special Belgian beer, fermented by wild yeast and bestowed with a distinct cidery taste. So when it is used to make Lapin à La Gueuze, "rabbit meat in gueuze", it imparts a uniquely fiery spirit into the dish.
Rabbit meat used to be a poor man's food, but it now gets a whole new status with this recipe. How can it be any different after being stewed in renowned gueuze with flavorful herbs and wholesome vegetables?
Lapin à la Gueuze should be served with mashed potatoes or crusted bread. Before you eat, don't forget that Belgian beer is recognized as on the list of UNESCO's intangible cultural heritage. You're not just eating food; you're enjoying a delicious Belgian heritage as well.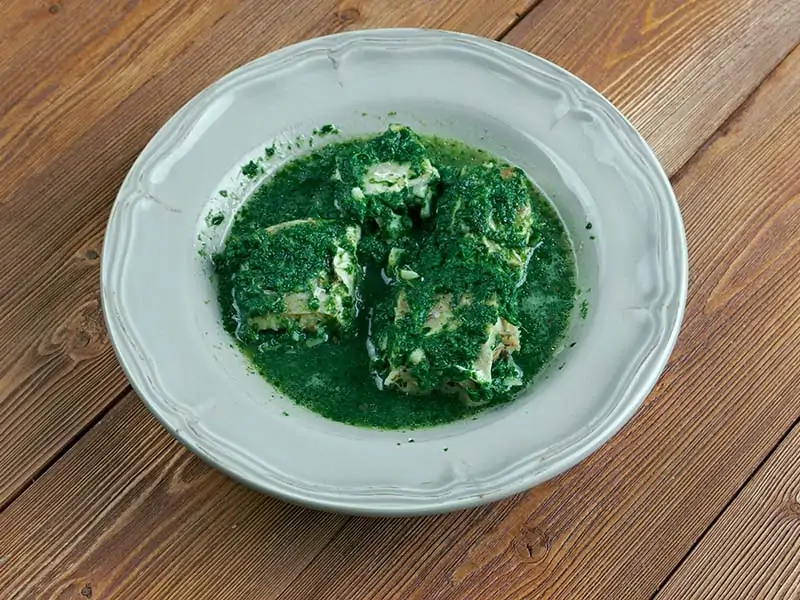 The name says it all. Freshwater eels are cooked in a sauce with a great number of green herbs: sage, oregano, basil, chervil, parsley, to name a few. The trick is to add the herbs at the last minute so that they can retain their herbal flavor and beautiful emerald color.
People liken eels to all sorts of meat: chicken, lobsters, snakes, etc., but you have to make your own conclusion. Paling In 't Groen used to be a humble Flemish dish. But as freshwater eels are becoming increasingly rarer, it is upgraded into a pricey delicacy.
17. Frikandel – Skinless Sausages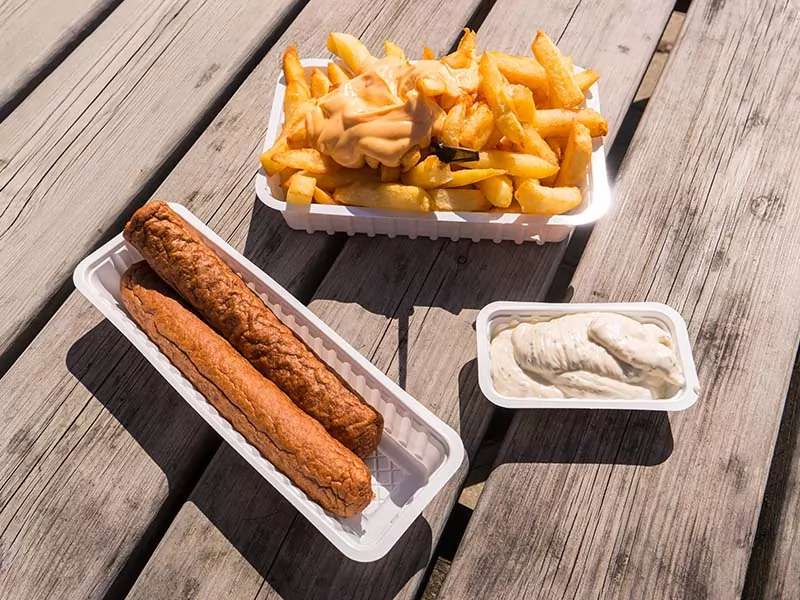 Like French/ Belgian fries, the origin of Frikandel is another topic of debate. Both the Dutch and Belgians claim to have invented it. The history of this dish dates back to the 17th century, but its modern recipes didn't emerge until the 1950s, making it harder to trace the origin.
Dutch or not Dutch, Frikandel is still certainly a Belgian pride. It is made from pork, chicken, and sometimes horse meat. People blended the meat with spices into skinless, phallic-shaped stuff.
It is then boiled and deep-fried, giving Frikandel its crisp exterior and distinct flavor. Like other Belgian foods, you should eat it with fries and mayonnaise.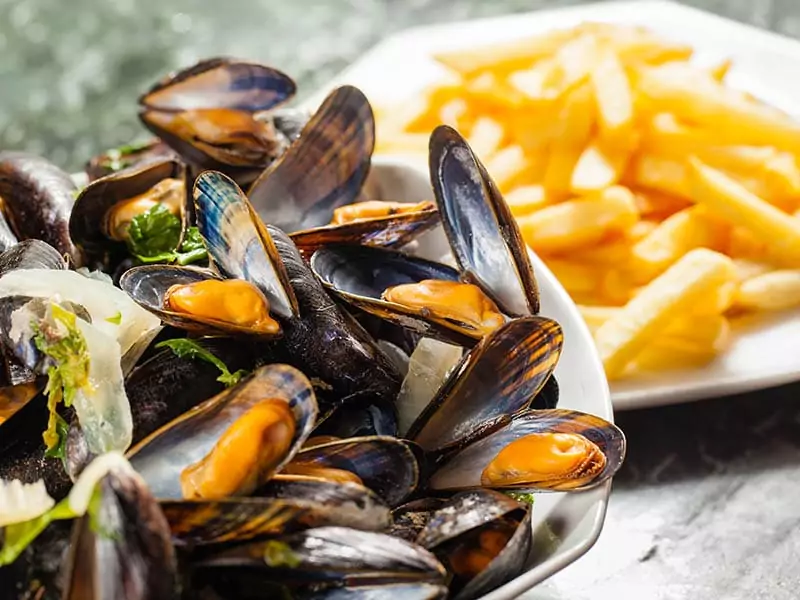 While their name is French, Moules Frites were a Flemish invention back in the 18th century. The dish is tremendously popular and can be bought at any cafe. By some estimation, each Belgian consumes 3 kilograms of Moules Frites on average every year.
Belgian mussels are more succulent than neighboring varieties. People cook them in various ways, then serve them with double-fried fries and dipping sauces.
There are many ways to prepare this dish, such as Moules Natures (steaming mussels with suitable vegetables). Other methods are Moules Mariniere (cooking with butter and white wine), Moules À la Creme (using cream and flour), and Moules À la Bière (using beer).
Discover how to prepare healthy, homemade mussels with fries from start to finish.
19. Konijn Met Pruimen – Rabbit With Prunes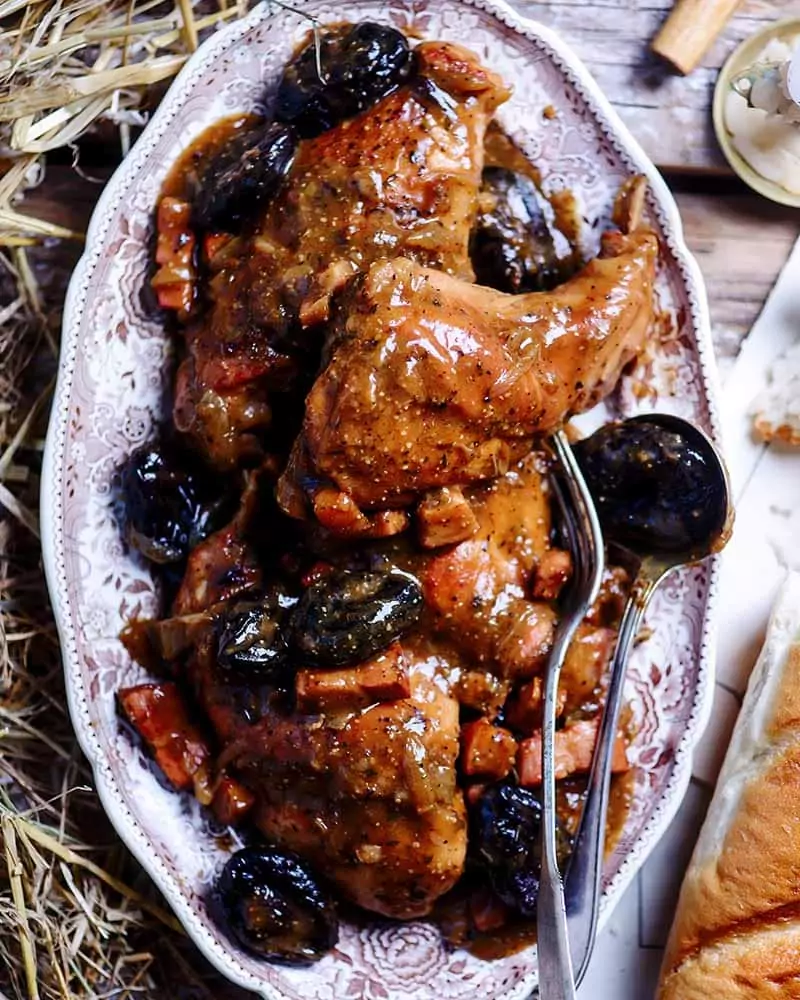 Rabbit in gueuze isn't the only Belgian food with rabbit meat that you can enjoy. The Flemish population proudly presents Konijn met Pruimen or "rabbit with prunes". It is a delicious stew dating back to the early 20th century.
As the name indicates, the stew mixes rabbit with a lot of prunes to achieve its desirable sweetness. The trick is to add herbs, white vinegar, and extra virgin olive oil to make the stew, well, extra special. Croquettes go well with Konijn Met Pruimen.
Check Out These Tasty Belgian Desserts And Drinks
Belgium is a heaven for people with a sweet tooth. The huge number of desserts that it offers will keep you euphoric for a lifetime.
20. Gaufre – Waffles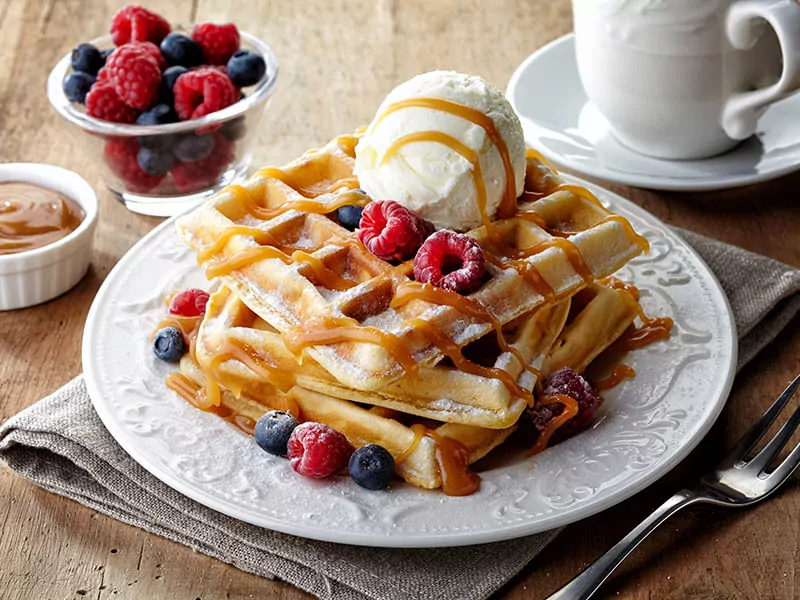 If there were a world's capital of waffles, it would certainly have to be located in Belgium. The bakery is ubiquitous in the country. It is a myth that Belgians mostly eat waffles for breakfast, though (they have bread with cheese and jams).
While waffles are one of the most popular Belgian desserts, you should remember that there are two varieties. Liège waffles are round and very sweet because they have crystalized sugar baked into them.
Meanwhile, the Brussel ones have a rectangular shape. They are sweet because of fruit, chocolate, or cream toppings rather than caramelized sugar.
Join in the journey to discover the best waffles in Brussels.
21. Belgian Chocolate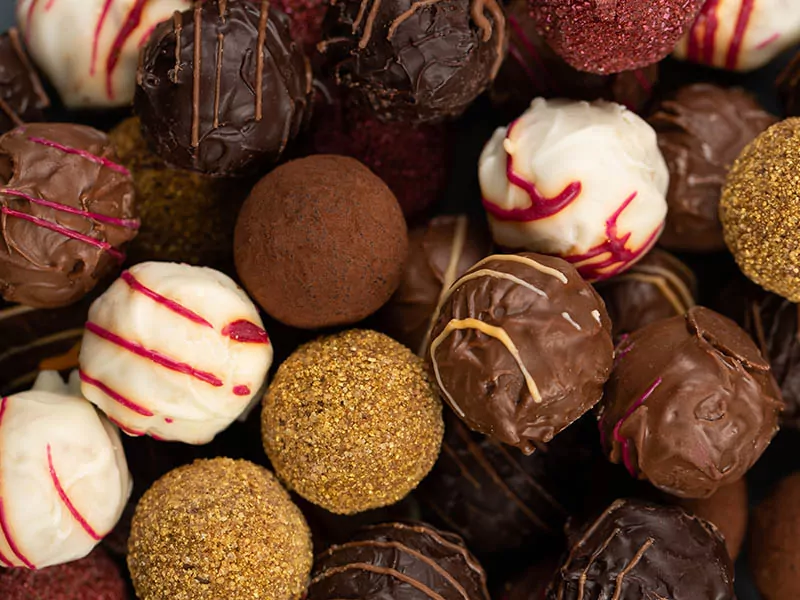 Except for waffles, no sweet foods can say Belgian more than chocolate. For a small country of roughly 12 million people, Belgium has up to 2000 varieties of chocolate.
The nation is passionately in love with chocolate. They add it to a large number of foods, drinks, and desserts. It isn't strange for you to receive a complimentary piece of chocolate after ordering a cup of coffee or tea.
What are the differences between Swiss chocolate and Belgian chocolate? The former is smoother and creamier, while the latter is much darker and more bitter because it contains more cacao. So if you crave something darker, go Belgian.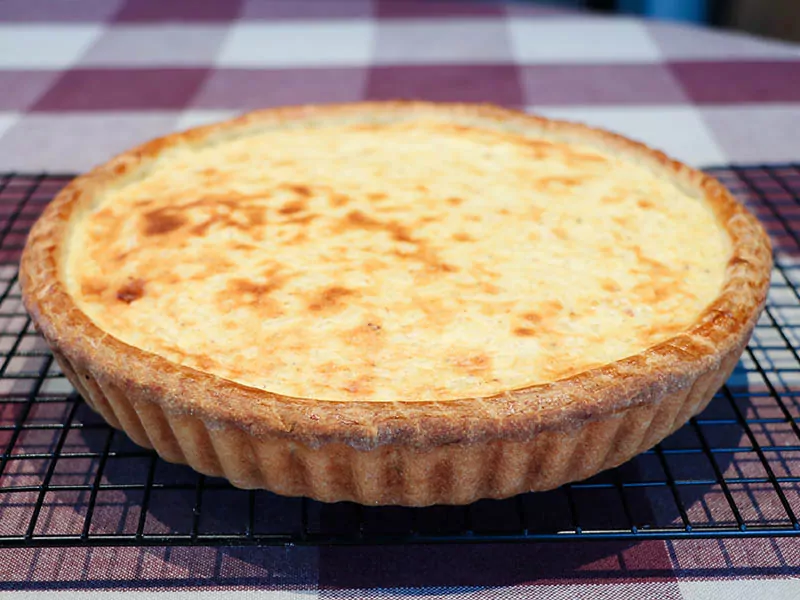 While Belgian cuisine doesn't strike you as a heavy user of rice, the grain is the main ingredient of one of Belgium's most celebrated desserts. Allow me to introduce to you Rijsttaart, or "tarte aux riz" in French, Belgian rice tarts.
Those delicious tarts have the exterior layer made of rice flour and the inside custard filled with milk, cream, and eggs. Another characteristic is that they come in many sizes. Big or small, Rijsttaart should be eaten cold.
Some people think that Rijsttaart originated from the town of Vervier near Liege in the 17th century. Foreign merchants brought rice to the town, and the locals soon found a way to turn it into delicious tarts.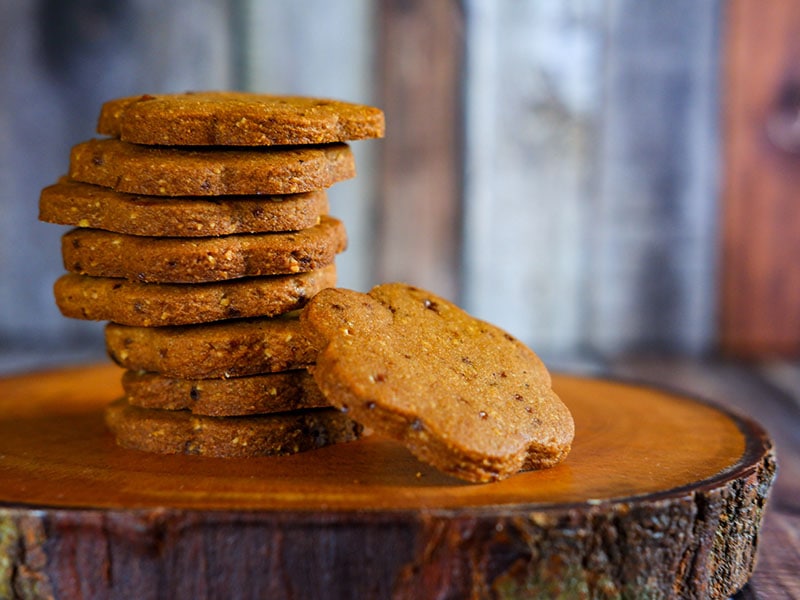 Once upon a time, people had to wait until St. Nicholas Day on December 5 and 6 to enjoy sweet, spicy Speculaas. Now, you can eat them any time of the year. They're among the most famous sweet treats in Holland, Belgium, and Rhineland.
Speculaas is a type of shortcrust biscuit that is infused with a large number of spices, such as cinnamon, cloves, ginger, nutmeg, and pepper. Because spices were pricey in the past, the cookie was reserved for the big holiday.
There are many theories about the name of the cookie. One theory says it is derived from a Dutch word for "spice". Another argues that it comes from the Latin words for "mirror" due to the shape of Speculaas or for "priest" to refer to St. Nicholas himself.
See how an American couple tries several Belgian sweets, including Speculaas.
24. Sirop De Liège – Liège Syrup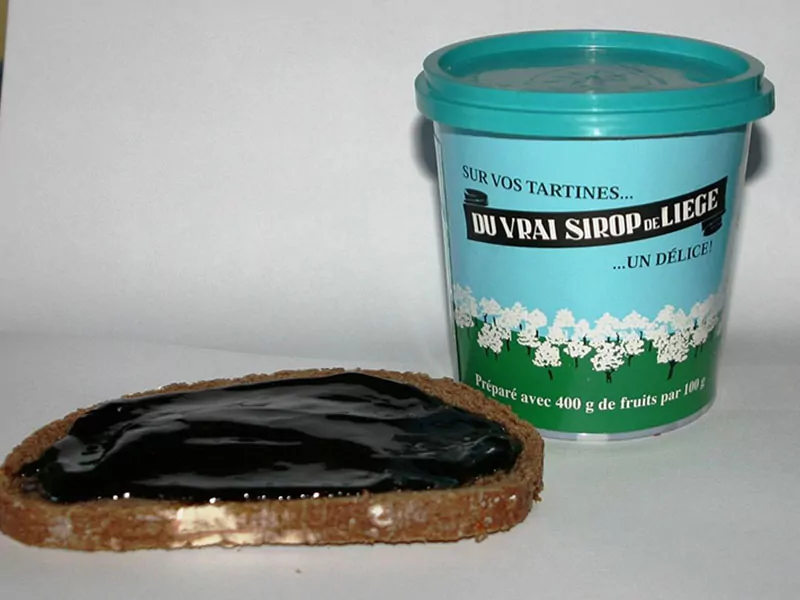 The region of Liège definitely leaves an indelible mark on Belgian foods. One of its greatest culinary contributions is Sirop de Liege, "Liège syrup", though this food is more like jam than syrup.
People produce the syrup by slowly cooking apple or pear cores, mushing the fruits, then cooking it again. They don't need to use any sugar for the process.
A few slices of bread topped with Sirop de Liège and cheese is one of the most popular Belgian breakfast recipes. Many Liège dishes have syrup as the main ingredient, such as Liège meatballs and waffles.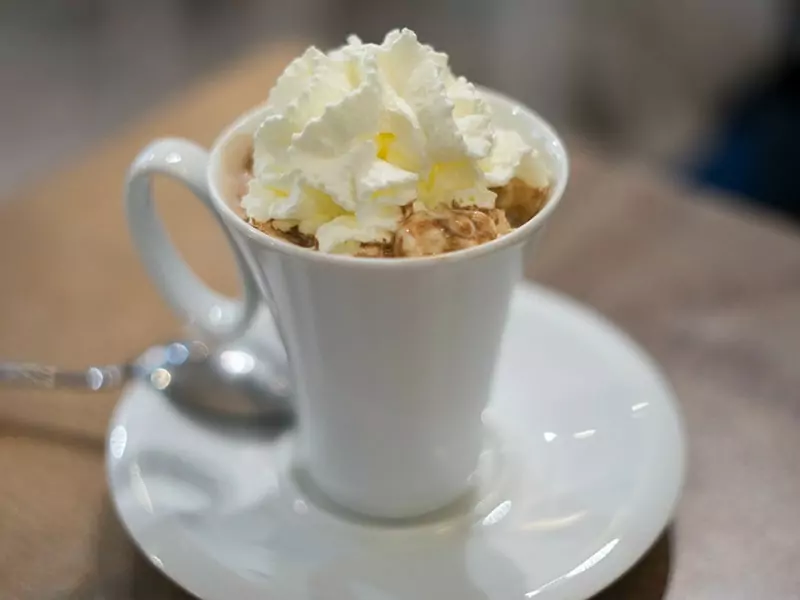 If you think of coffee as a drink, then Café Liégeois is a drink, too, although it is more like a dessert. It is made from sweetened coffee that is refrigerated, then mixed with ice cream and whipping cream just before serving.
The history of this drink/ dessert is quite epic. In 1914, the Belgian army held the German troops around Liege long enough for their French ally to reorganize. The grateful French later changed the name of the coffee into Café Liégeois as a thank-you.
26. Jenever – Juniper-Flavored Liquor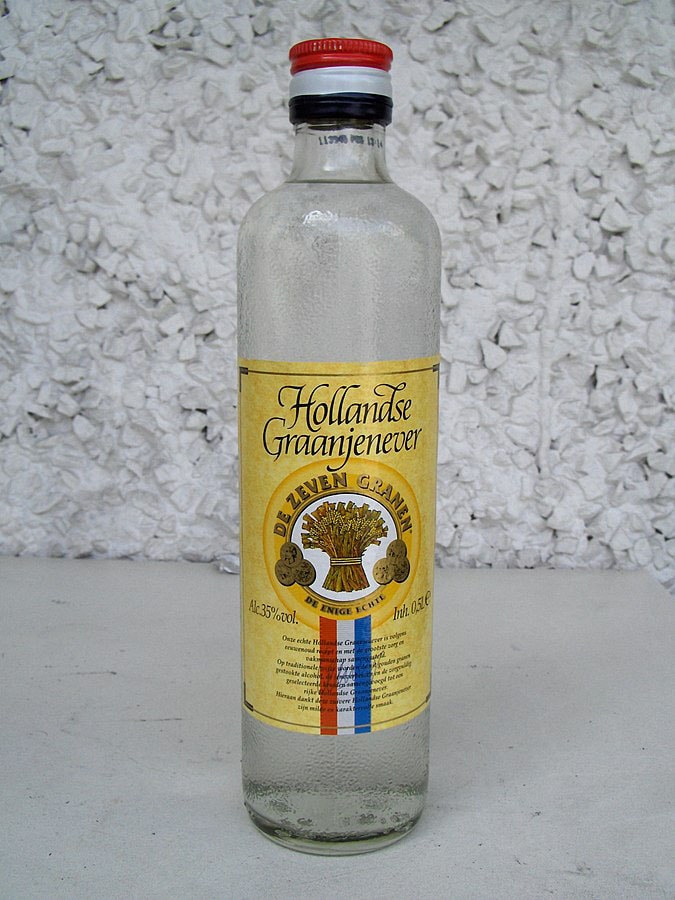 When talking about Belgian alcoholic beverages, many people automatically think of beer. While the popularity of beer in Belgium is obvious, you should know that there are other amazing drinks. One of them is Jenever, also known as Dutch gin.
Like a lot of culinary items, it is a shared traditional drink for Belgium and the Netherlands (unsurprisingly because they used to be one). Jenever is distilled from malt wine and flavored with juniper juice.
Different techniques of distilling give the sprites different tastes. You can choose vodka -like jonge jenever (young jenever) or more aromatic oude jenever (old jenever).
Succumb To The Scrumptiousness Of Belgian Foods
This is the end of your Belgian food tour. I hope you have acquired a lot of great recipes to bring wonder and freshness to your dinner table. While many Belgian foods are suitable for a cold winter, there is nothing to stop you from preparing them for other times of the year.
If somebody tells you that Belgian cuisine only has waffles and chocolate to show, prove them wrong by cooking the delicious dishes I've shown you! Tell me how that goes by leaving a comment. And feel free to share this post with your friends and loved ones. Bon appetit!