What to serve with grilled cheese is what all people who love grilled cheese sandwiches must know. Who doesn't like grilled cheese because of its sweetness and richness, right?
Just some easy additions to serve with grilled cheese, you may flip it right into a meal that will delight the whole family, now no longer only children's side dish.
There are many variations of classic sandwiches with grilled cheese. And with these healthier grilled cheese side dishes options, they will take your grilled cheese dishes to a higher level with the best flavor and texture.
Each recipe I bring to you today teaches you how to add and transform grilled cheese using different veggies, different cheeses, meats, or bread alternatives, etc. There is no limit to your creativity.
However, before you start learning about grilled cheese, let's talk about grilled cheese first. That will help complete your grilled cheese experience.
What Is Grilled Cheese?
Grilled cheese (also called grilled cheese sandwich) is made with cheese filling between two slices of bread. The cheese being used is usually flavorsome Cheddar cheese or other types like premium Mozzarella. But you can use your favorite cheese, as long as it can melt well.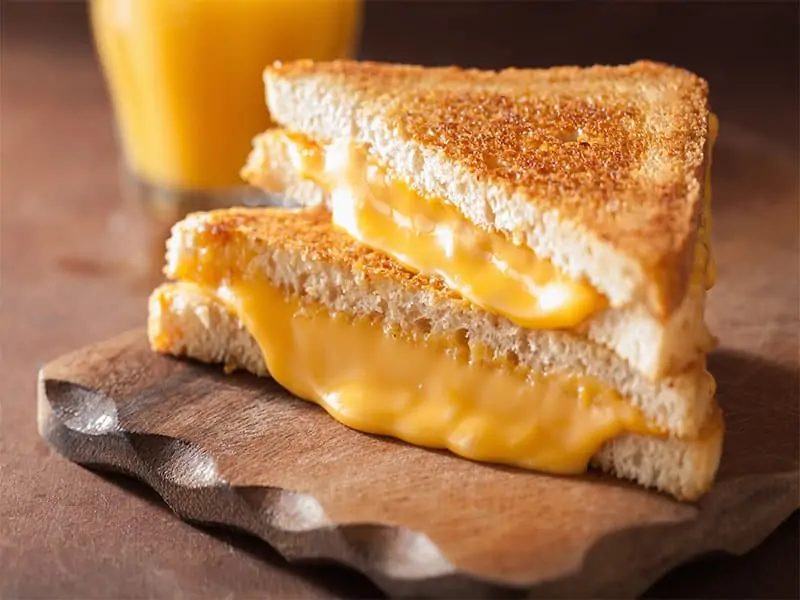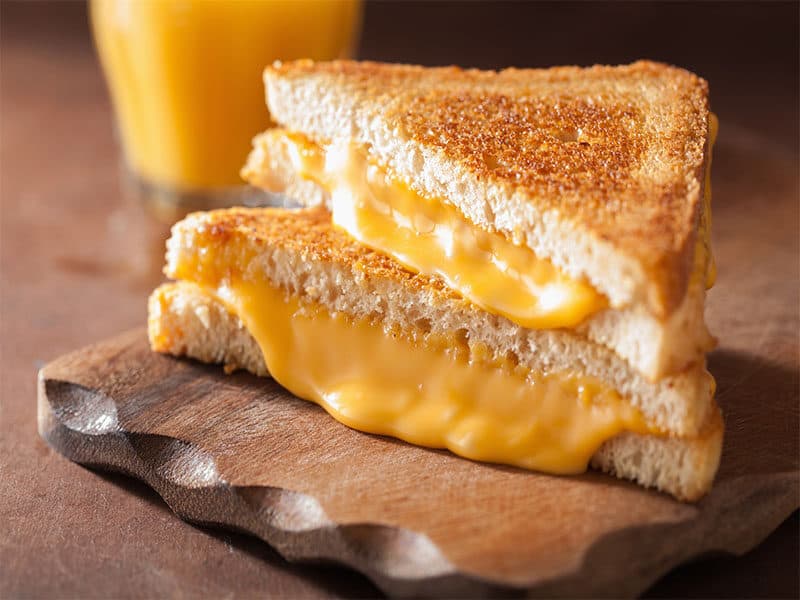 After that, the bread and the cheese are heated until the cheese melts, and the bread turns brown. Sometimes people add some butter to the bread outside to add more flavor to the whole grilled cheese sandwich.
Is Grilled Cheese Good For Your Health?
And although I want to tell you that grilled cheese is also a super healthy dinner option, grilled cheese sandwiches actually contain high calories, saturated fat, and in some cases, sodium, so you should not overeat them.
However, if you know clearly about what you eat and adjust it to be suitable for your body's needs, nothing will be wrong for you. The staple foods of grilled cheese are whole grain bread and cheese, which are necessary for your health in a medium amount.
Therefore, if you have strong cheese, you can use less cheese in the sandwich to reduce calories. Using whole wheat bread will increase the fiber content and make the grilled cheese sandwich have a nutty flavor.
How To Make Grilled Cheese
Grilled cheese is processed relatively simply as follows:
5 tbsp. of softened butter or mayo, 4 slices of bread, and 2 slices of shredded Cheddar or other American cheese. If I may make a suggestion, I'd say that white American cheese' features really elevate your grilled cheese.
On one side of each bread's slice, film over about a teaspoon of butter. Then, face the butter-coated bread down, and top each other side with a piece of cheddar cheese.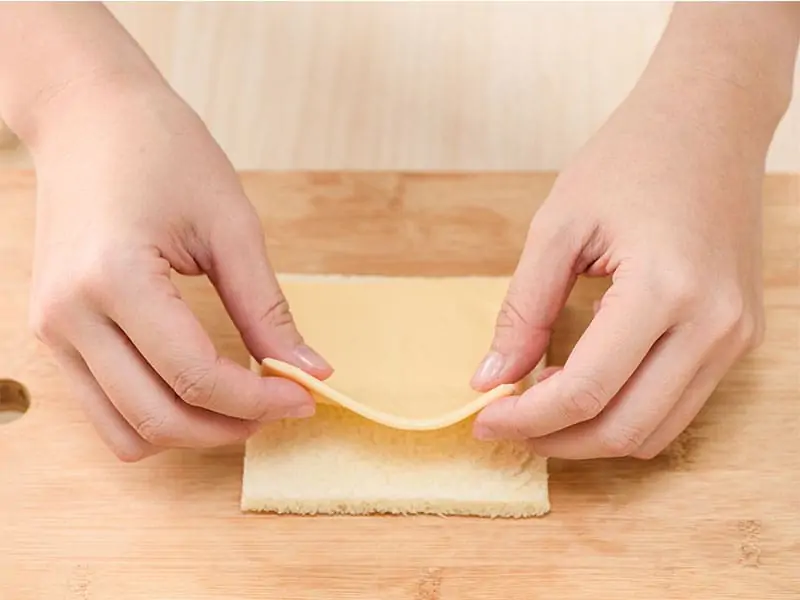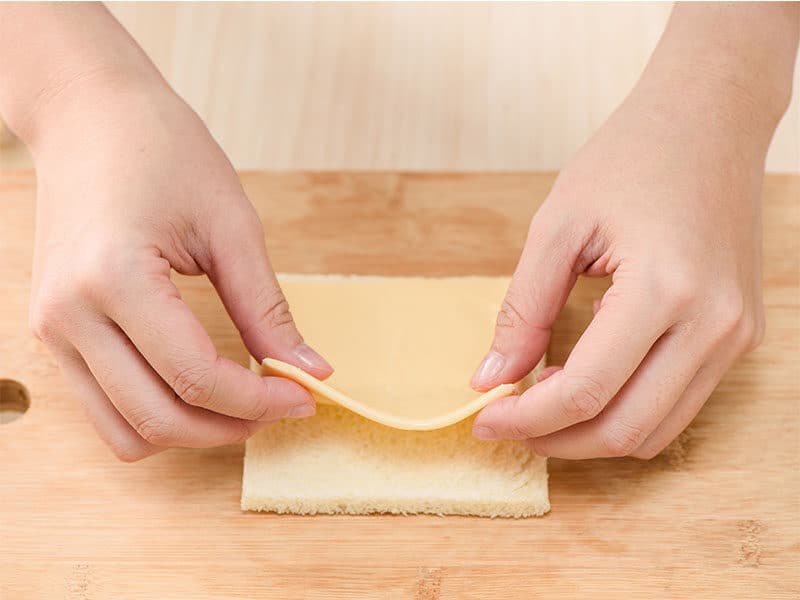 Then, put 1 tbsp. of butter (mayo) in the pan on medium heat until it melted. After that, put two slices onto the melted butter with face down and grill for about 2 minutes. Then, wait until the pieces of bread go brown and the cheese on them is melted.
Next, turn each piece of bread over and continue to grill the other face of them for some minutes until the cheese is melted and the bread's faces are brown, too. Finally, repeat this process for the second grilled cheese sandwich. You can empty the pan before doing this as needed.
What To Serve With Grilled Cheese
Every side dish I bring to you today teaches you how to add or transform grilled cheese into a great delicacy. Please refer below:
Salad
Sometimes, the soup is too hot for the weather outside. You may want something refreshing to complement your delicious dishes and a simple green salad that can satisfy all your needs.
Salad, indeed, is the best side dish made from vegetables that everyone can prepare, even the beginner. Moreover, in hot weather, it is best to use a cool salad instead of soup.
The grilled cheese is whole deliciously buttery, and you don't want to add something that may overwhelm your taste. Some fresh green roasted vegetables will create a moderate flavor, and you can mix the balsamic oil into the salad to blend the flavor.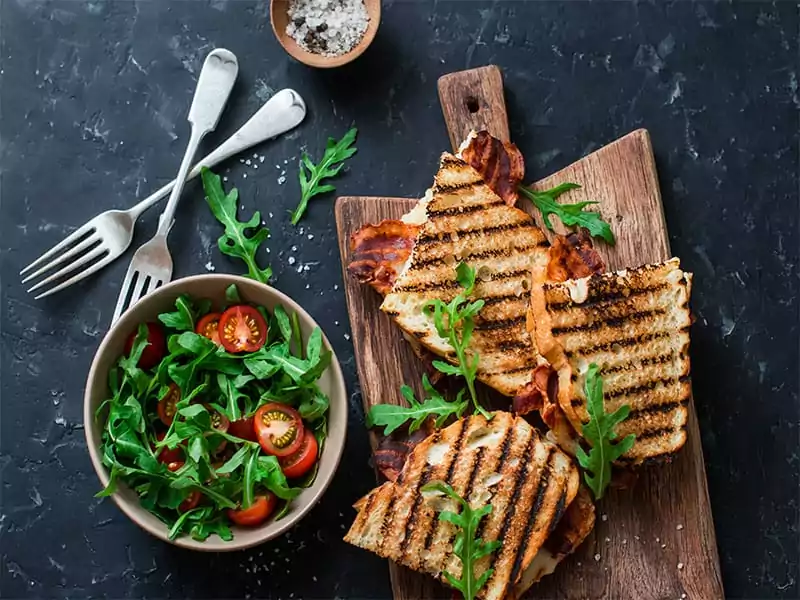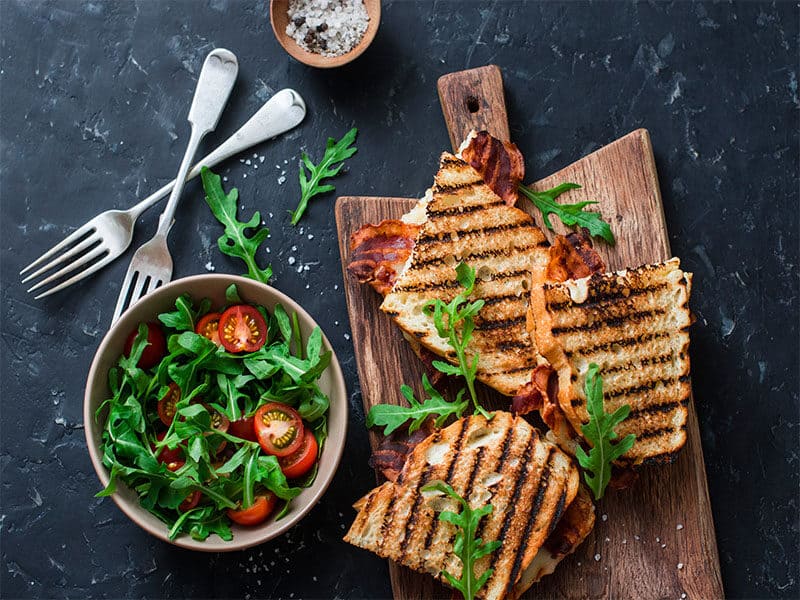 You can mix your favorite vegetables, fruits, nuts, and some protein to make a delicious salad. You just need to chop the vegetables to get a crispy crust, which goes well with the soft white bread in the grilled cheese sandwich.
Besides, slightly sweet cabbage and carrots can eliminate the greasy taste of cheese. My hobby of salads is that I can easily change them to be suitable for my favorite taste! And although you can definitely use the classic mayonnaise seasoning, I suggest you try adding vinegar to a lighter.
Tomato Soup
What do you normally serve with your regular sandwiches? How about a bowl of tasty and fresh tomato soup and immersing your sandwich in it?
Yes, the best pair is a sandwich and tomato soup. These two are perfect for each other. I think there is nothing more traditional than this delicious grilled cheese and tomato soup.
Tomato soup provides the ideal acidity, while tomato soup remains smooth. Everything about their taste is unbelievable, despite your ways of eating, dip, or spread! The couple gets along so well that it is difficult for this iconic dish to be passed.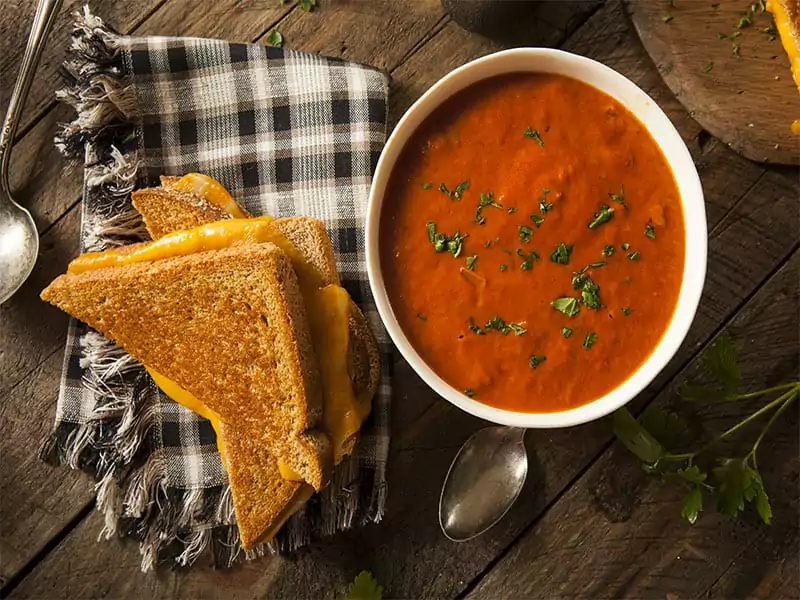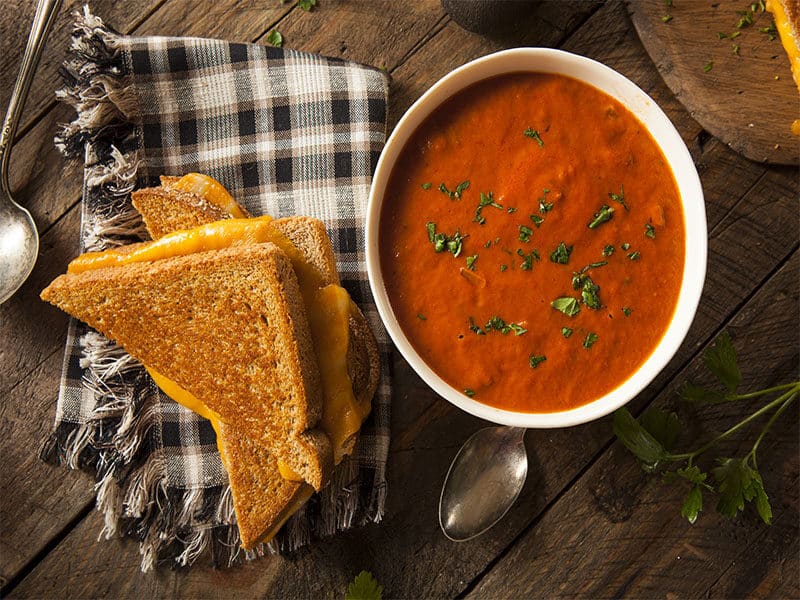 In case you are paying close attention to your sodium intake for some reason, but you still require the flavor, then this combination of tomato soup and grilled cheese is your best choice.
Besides, making traditional tomato soup with fresh tomatoes is easy, and the result is very delicious. Just mix tomatoes with cream, onions, and some chicken meat. This is very suitable for providing lunch for the whole family.
Black Bean & Corn Salad
You can add the ethnic flavor of this black bean and corn salad to this classic grilled cheese to spice up your meal. You may love this colorful and nutritious salad. It adds attraction to your dish.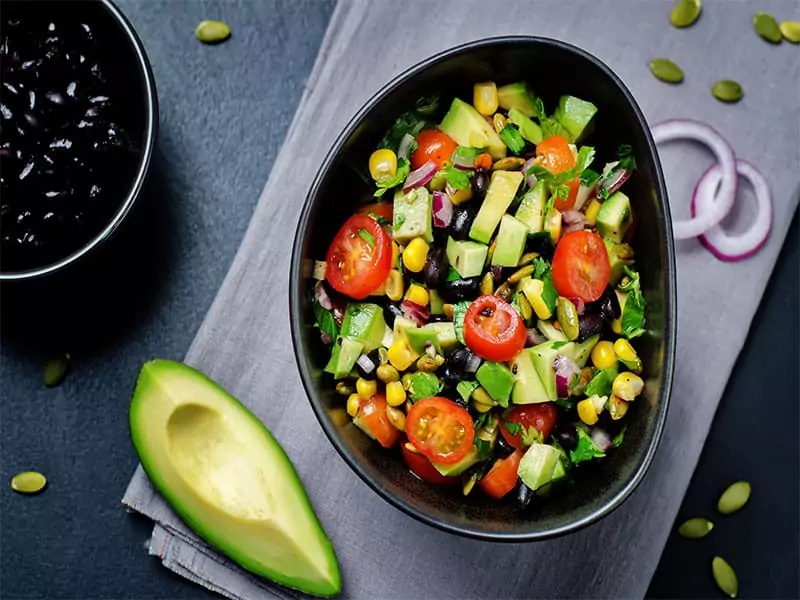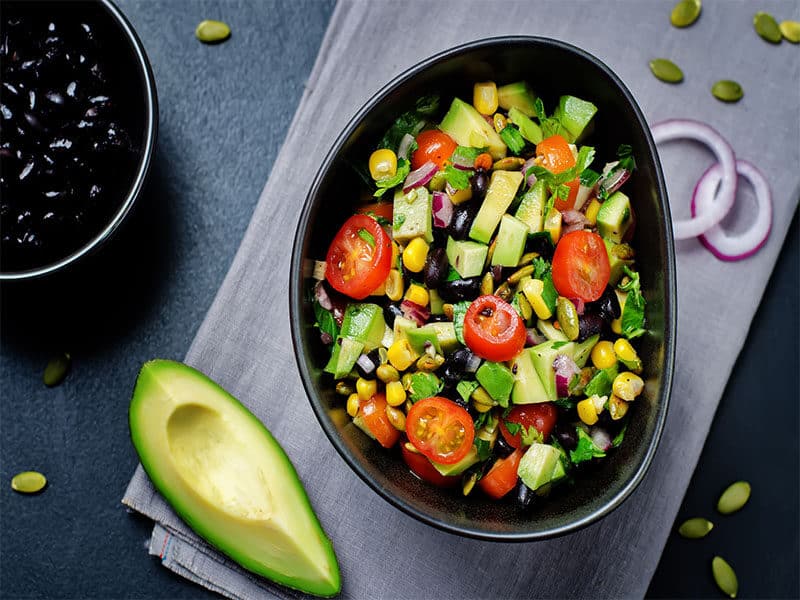 The sweetness of corn combines the spiciness of black beans, butter, red peppers, and onions with grilled cheese for a well-rounded and flavorful meal.
Pumpkin Soup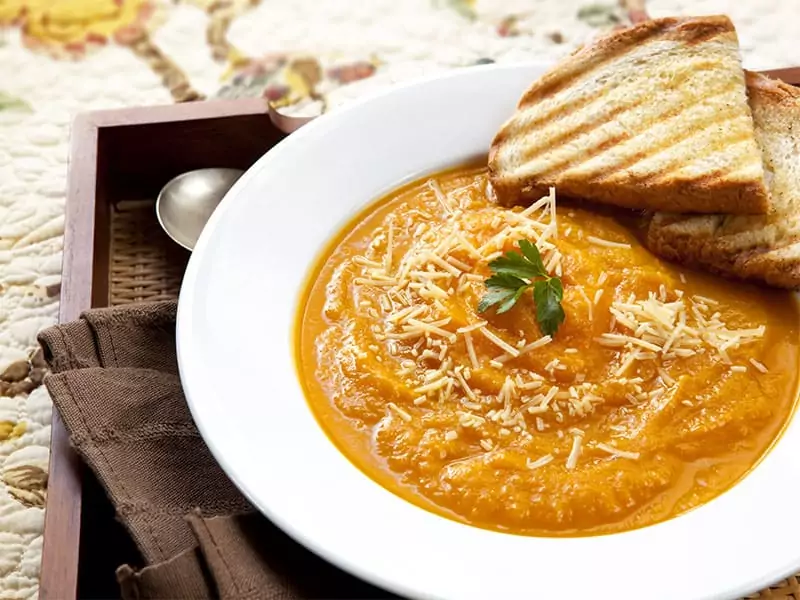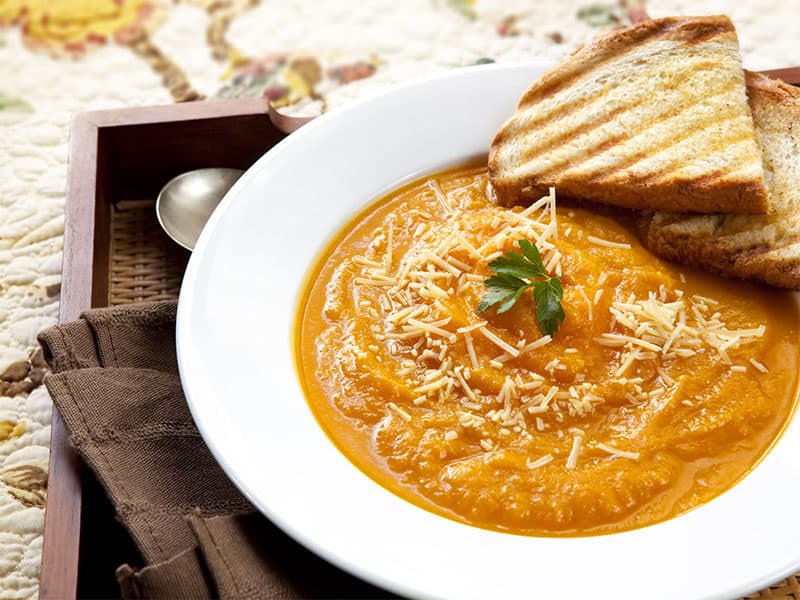 I've tried to eat my grilled cheese sandwich with pumpkin soup. This easy-to-make pumpkin soup recipe obviously makes us excited in the coming autumn and the cool days.
This recipe is also a perfect idea to use canned pumpkin and create delicious foods. You can make a big batch of pumpkin soup. After that, store it in the refrigerator during the colder season. You may not know; the soup will only be tastier as the components have time together.
Bologna Sauce
In case you are using crepes to make your grilled cheese sandwiches, nothing can be better than Bologna sauce as a side dish. This is an extraordinary combination because Bologna sauce is something like tomato soup with meat. It also adds a little Italian flavor.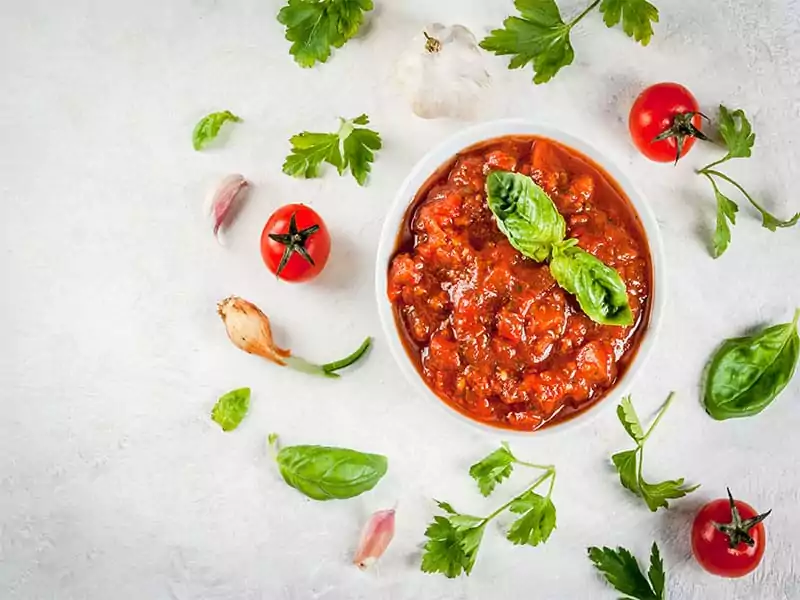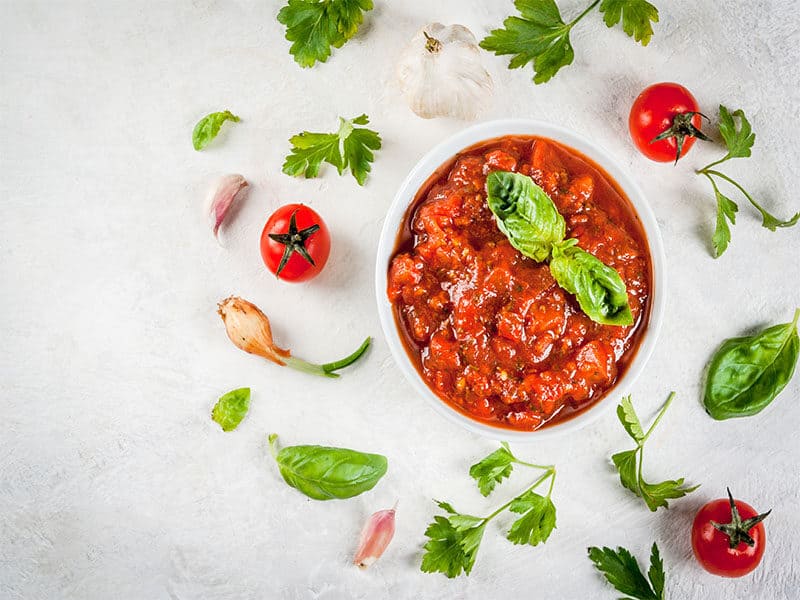 This combination will leave you feeling satisfied. These two combinations will satisfy you, and both together will make sense of cake. You can use garlic butter instead to enhance this combination.
Mixed Fruit
Imagine a combination of sweet fruit and salty grilled cheese! Balancing greasy dishes such as grilled cheese will be an excellent idea for a lighter and refreshing side dish. A mixture of your favorite fruits dipped in exquisite yogurt will create a great delicious contrast to your sandwiches.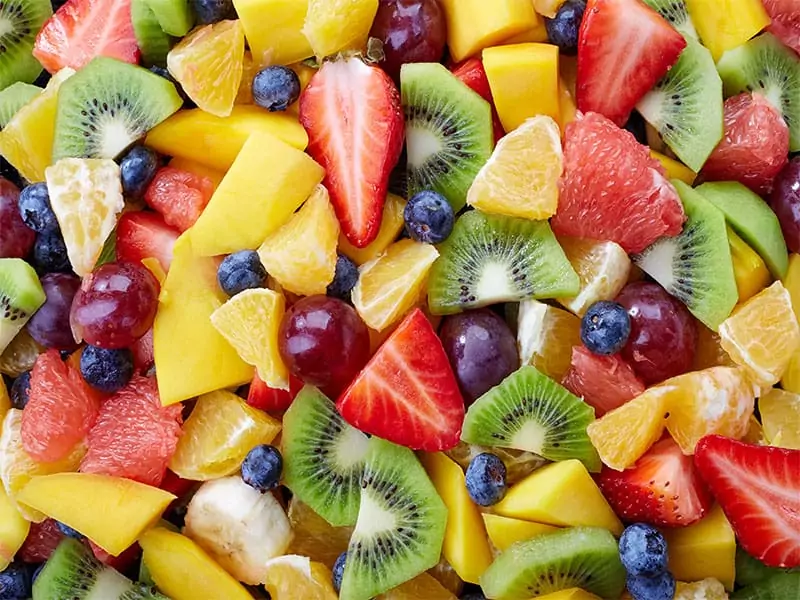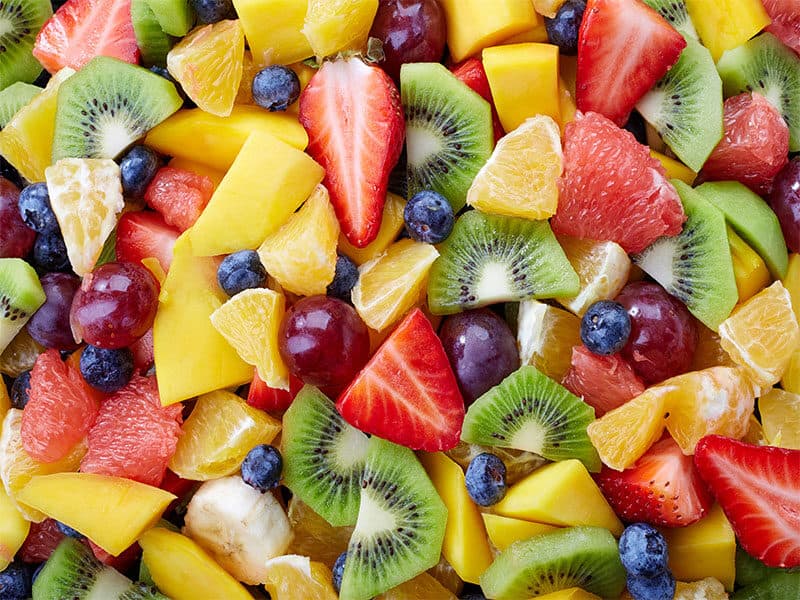 Fruit and grilled cheese take it to the next level. Any fruit such as mangoes, bananas, apples, peaches, pears, grapes, avocados, and dried apricots can be added to your grilled cheese. Try it at least once, and you will be surprised!
Pickles
It's the right time for a flavor change as I brought many sweets above. Something sour is also great to serve with your grilled cheese. When you put a grilled cheese sandwich on the plate, the added pickled vegetables make it more delicious and decrease the greasy feeling.
However, many people are confused about whether they should choose between pickles and gherkins for their sandwiches, the answer is both of them are totally fine. And if you can't decide between pickles and cucumbers, pick the former – it's better for this recipe.
Specifically, pickles have a strong sour taste, detracting from the grilled cheese's cloying sweetness. Pickles are also a bit spicy, which adds a sense of pleasure to your meal. The sweetness of cucumber complements this grilled cheese sandwich, which is very delicious.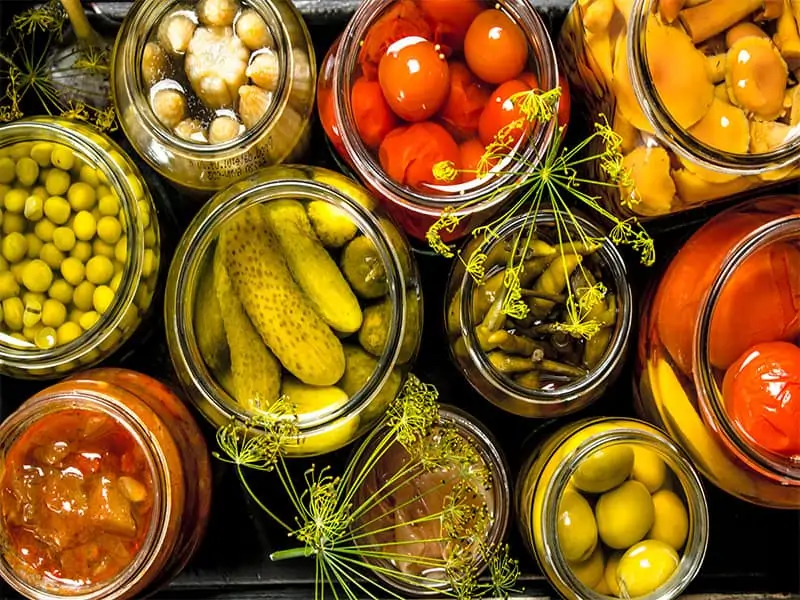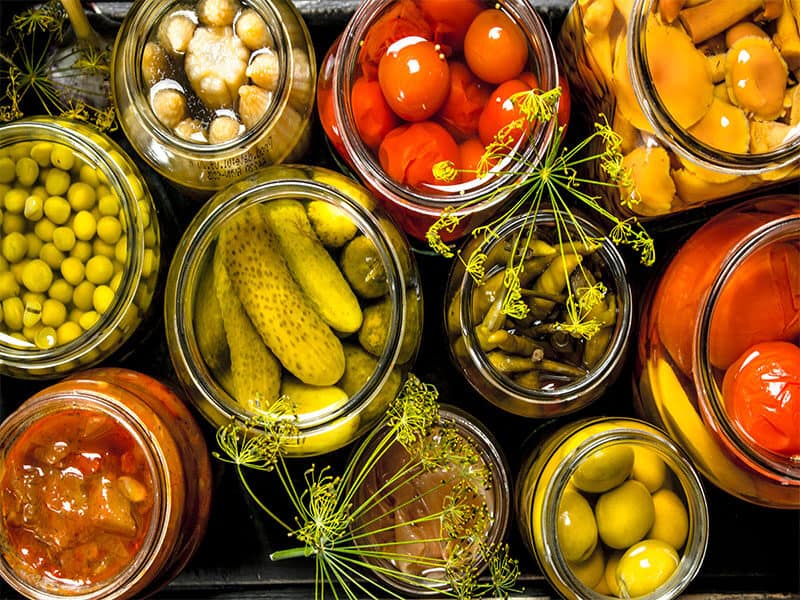 Besides, making pickles is just more interesting. For example, to make cucumber pickles, you can slice some cucumbers and onions into small pieces and mix them in a glass bowl. Soak the melon in a mixture of vinegar and water.
You can add a few dill leaves or some salt, pepper for more taste. Then, place your cucumber pickles in the cool compartment of the refrigerator for at least four hours. After that, you can enjoy your grilled cheese with this particular pickle!
Fries
Of course, the French fries are known for their exquisite taste. This is another nutty dish to match cheese on the grill. If you're worried about old-fashioned potato grease, try sweet potatoes.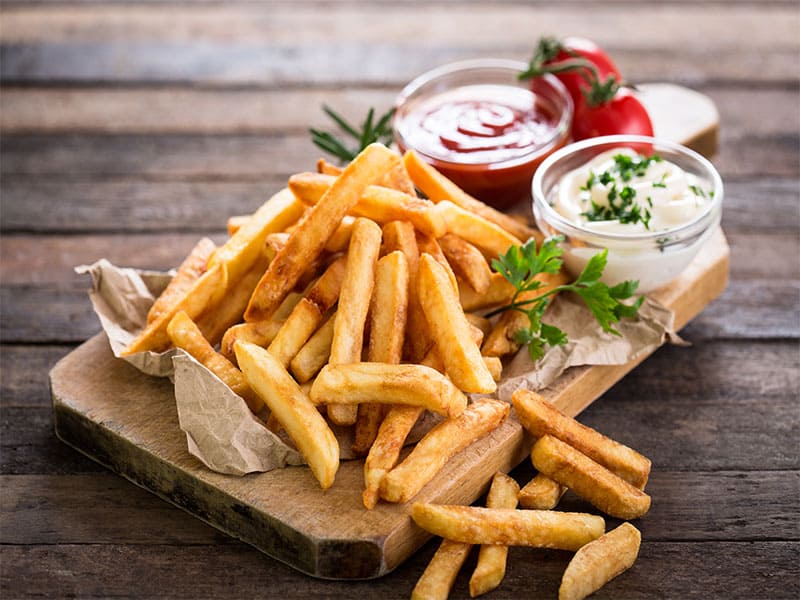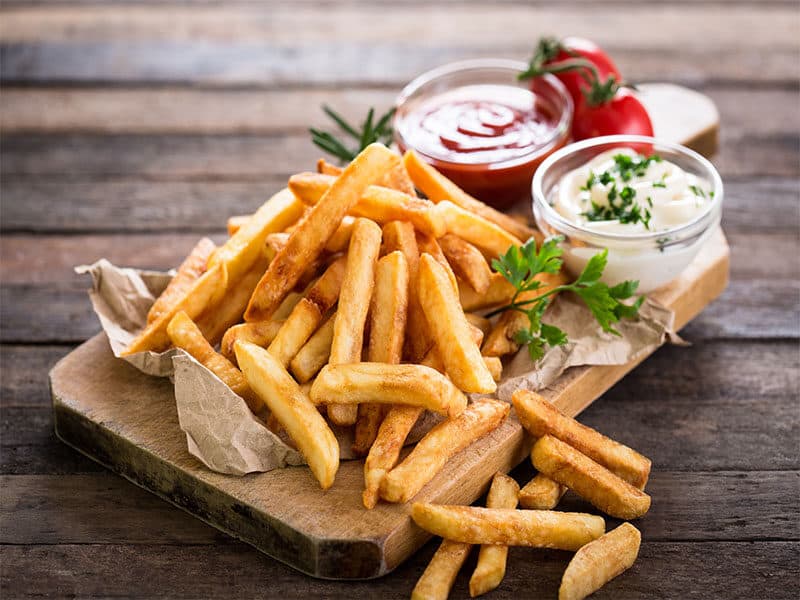 The reason is sweet potato fries are not only delicious, but their sweetness contrasts with the bread and brings a great taste. In addition, since they are not fried but baked, they are much healthier than traditional French fries.
Brussels Sprouts
Brussels pan-fried sprouts and truffle oil have a great taste with grilled cheese. Crispy Brussels sprout is very easy to make, so try it for yourself!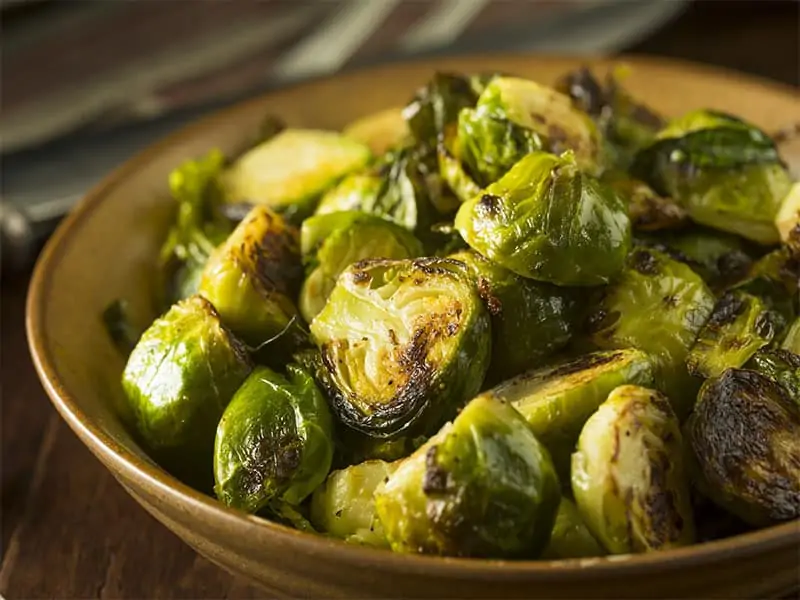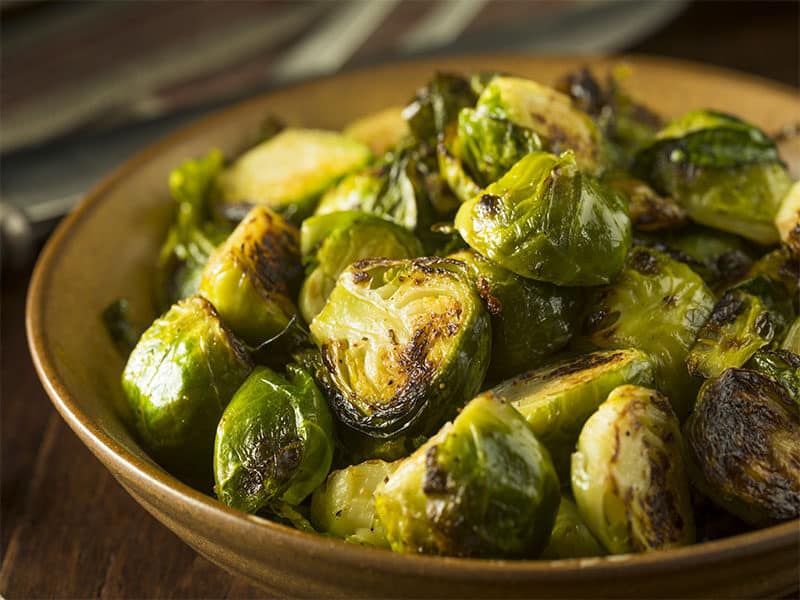 Also, the good truffle oil will add a rich flavor to your grilled cheese, and I promise that every bite of a cheese sandwich will make your day!
Tomato Ketchup, Chili Ketchup, and Mustard
After all, grilled cheese is a kind of sandwich. And a sandwich can always be dipped in some ketchup such as tomato, chili, and mustard.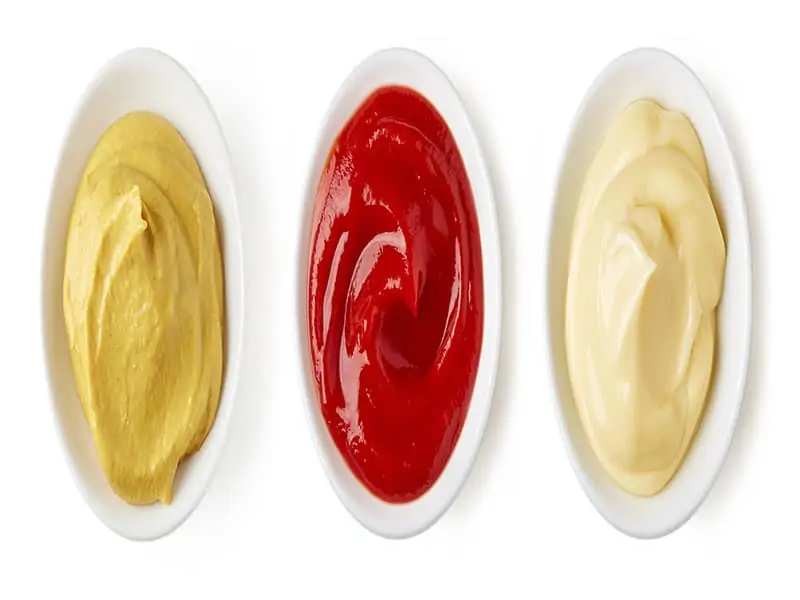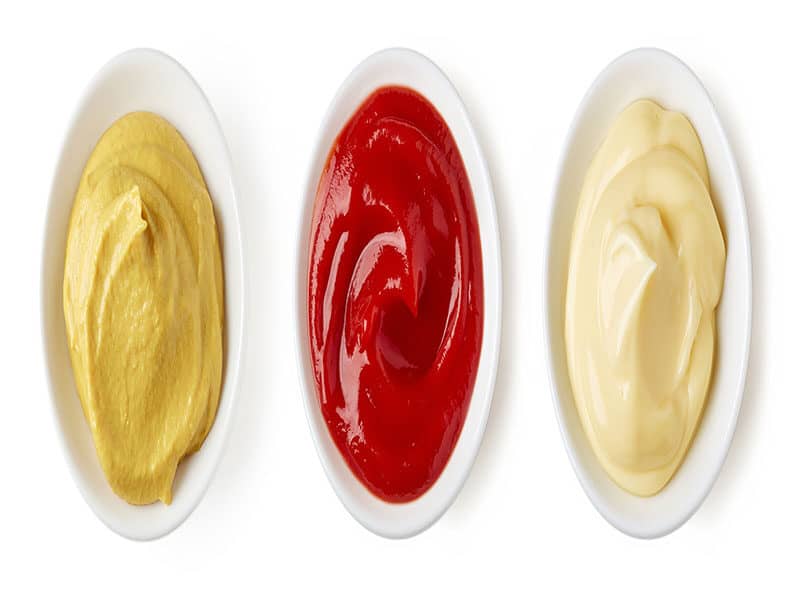 A bottle of chili, tomato ketchup, or mustard is just for added flavor and doesn't spoil anything. Or you can thicken chili yourself to get some ketchup if you don't want to buy stuff from the supermarket.
Bacon
If you want to enjoy some grilled cheese for breakfast, you can use it with bacon. You can use the butter to dip your grilled cheese sandwich into. Then, the bacon will add the feeling of crunchy, crispy, and salty to the sweet and greasy taste of butter and cheese. Nothing can be better!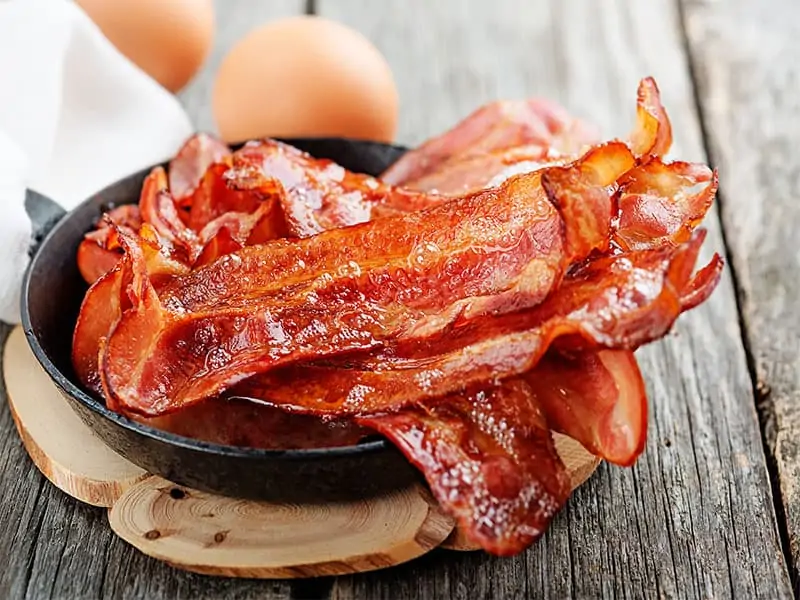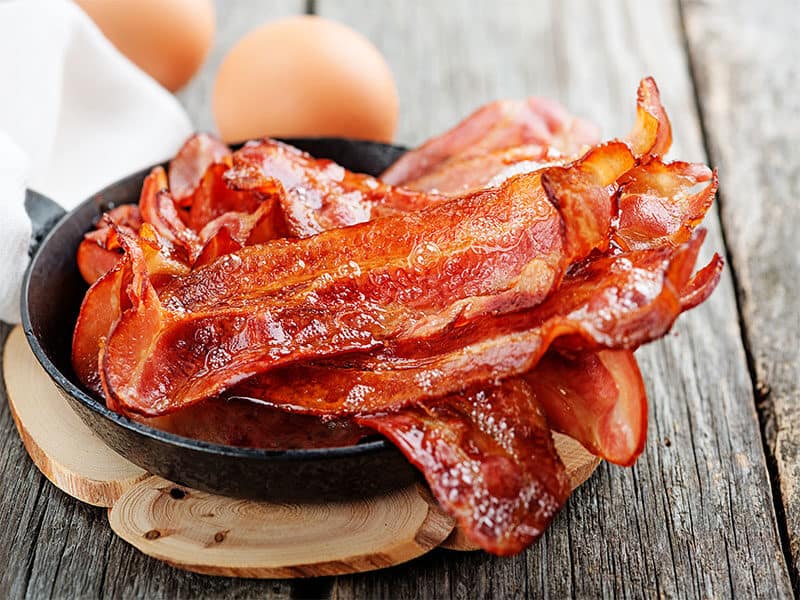 Pork and Beans
This is an excellent combination for winter and will definitely be loved. You just need a can of pork baked with beans that you usually have in your fridge. Then, you spend some time reheating it and after that, just consume it with your grilled cheese. You will have a warmer winter with this delicious meal.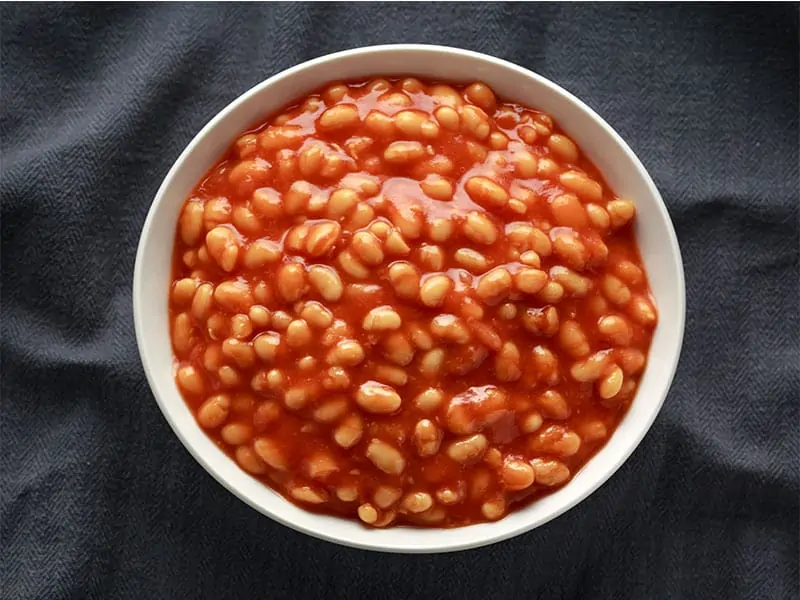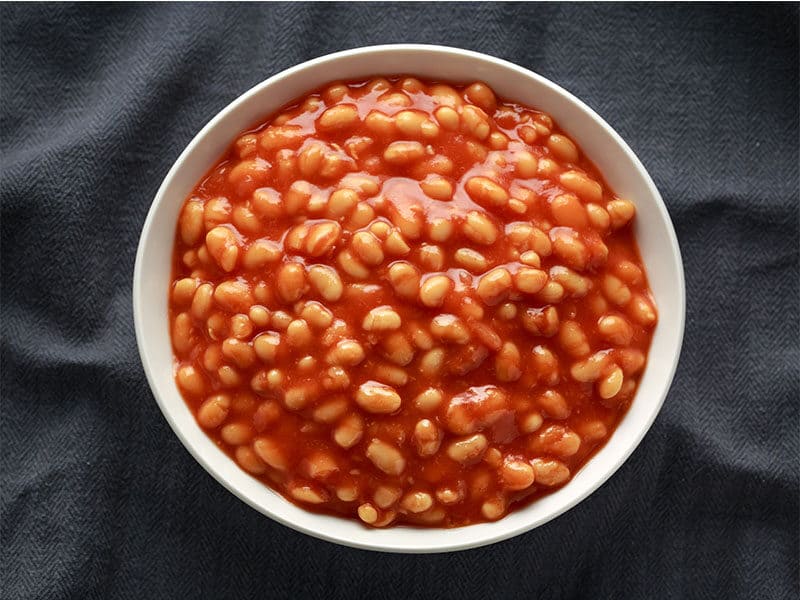 Carbonara
The last delicious side dish to eat with grilled cheese that I can think of is Carbonara. This combination is the best choice for true cheese lovers.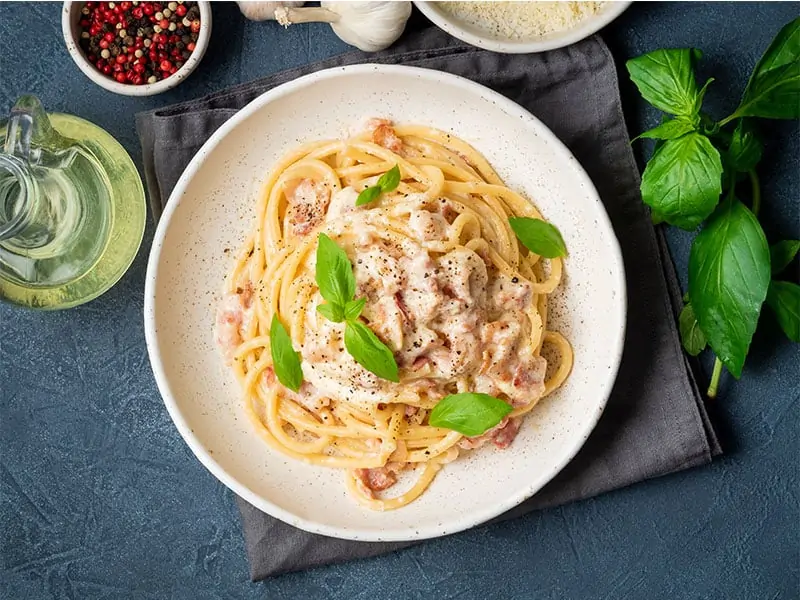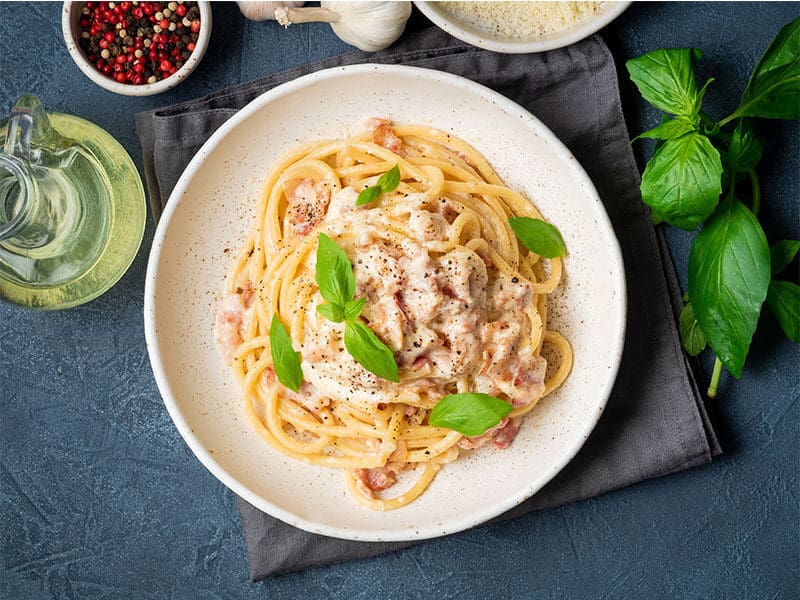 For this higher-level cheese combination, you need to choose the best cheese to make the grilled cheese sandwich so that it will make a dynamic with the Carbonara's cheese.
FAQs
Checking out some of the questions below will help you learn more about grilled cheese and how to combine grilled cheese with other dishes:
Wrapping It Up
Well, you see that with only a few simple side dishes to serve with grilled cheese, you can turn it into a meal that will delight the whole family.
I hope these healthier grilled cheese options will make your grilled cheese become more and more attractive with the flavor and texture of the combination dishes.
Hopefully, every recipe I bring to you today teaches you how to add or transform grilled cheese and add to your creativity. If this article is good, don't forget to share and comment!
Nutrition Facts
16 servings per container
---
Amount Per ServingCalories36
% Daily Value *
Total Fat 0.1g

0

%
Sodium 875mg

37

%
Potassium 29mg

1

%
Total Carbohydrate 7.3g

3

%

Dietary Fiber 1.9g

4

%
Sugars 3.3g

Protein 0.1g

0

%
---
* The % Daily Value tells you how much a nutrient in a serving of food contributes to a daily diet. 2,000 calories a day is used for general nutrition advice.