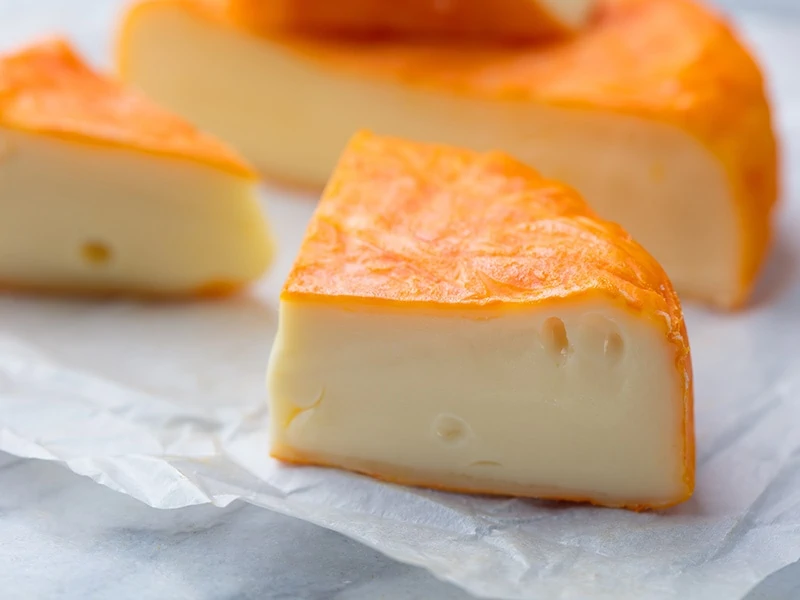 German cheeses are one of the first things that people think of when talking about the gastronomic cuisine in Germany. With the long tradition of cheese making, this product has become a precious heritage among the citizens.
Compared to other countries like France or Poland, the cheese varieties in Germany have lesser popularity on the international level. However, all of them are still delectable, iconic, and worth exploring.
Ranging from firm, strong, smelly cheeses to mild, sweet, yogurt-like cheeses, the checklist below can satisfy any cheese lover. Here are several types of cheese that you should know; read on!
Cheesy Delights That You Shouldn't Miss In Germany
No word can describe how important cheese is in Germany's diet. So if you're planning on making a German-inspired dinner for your family or guests, take a look at this helpful German cheese checklist below first!
Time: Ready in 21 days (at most).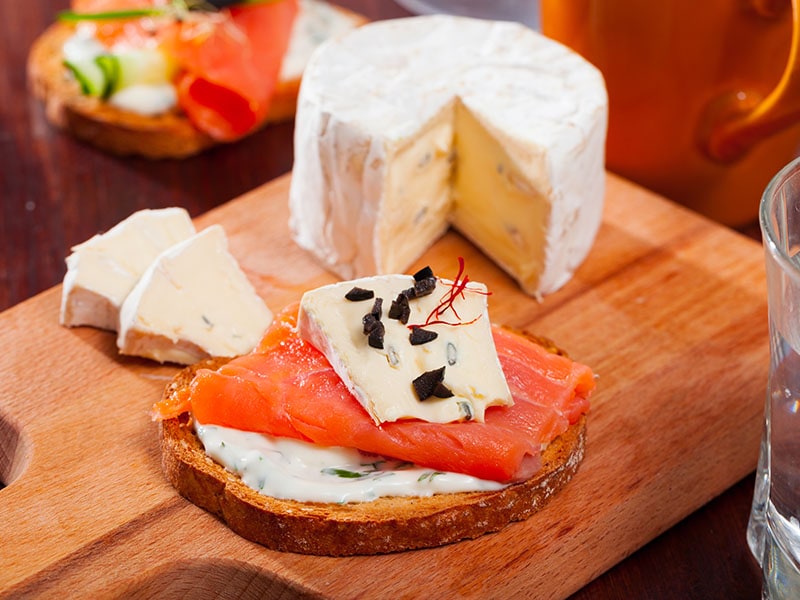 Invented by the Kasseri Champignon company in Bavaria, Cambozola is the result of the marriage between Camembert and Gorgonzola cheese.
This local delicacy is a rich, soft, creamy cheese with a bloomy white rind. The unique feature of Cambozola is its acidic blue streaks beneath the crust created from blue penicillium mold.
Besides being tasty, Cambozola also provides manifold health benefits like preventing obesity or lowering the risk of heart diseases. People often serve this well-loved blue cheese with fruit and nuts and serve it as an entrée.
2. Handkäse – German Hand Cheese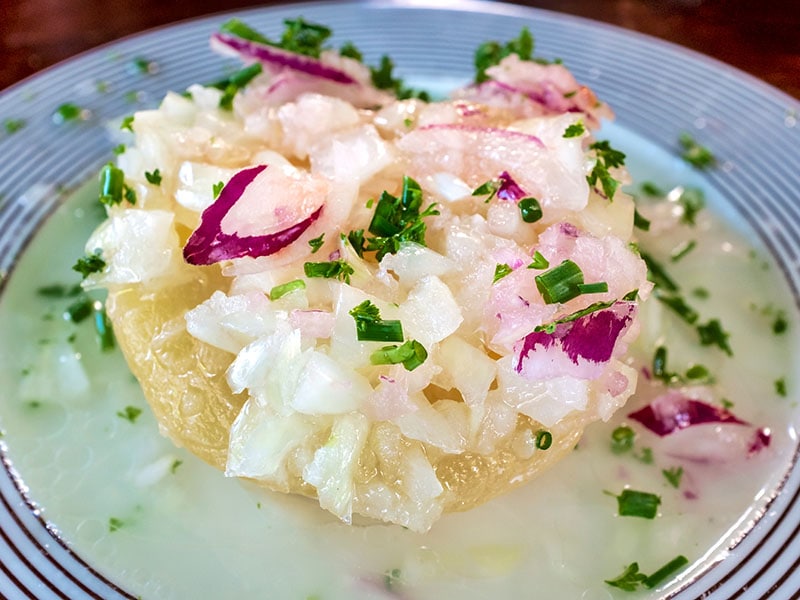 Handkäse, which literally translates to "hand cheese" in German, may be a puzzling dish to the majority of tourists that visit Germany. Traditionally, people have to use their own hands to form this cheese, which is the reason behind its somewhat confusing name.
To make this traditional cheese, locals will use acidified sour milk, form it into cubes, drain it, season it with salt and shape it into loaves by hand.
This soft yet firm yellow cheese has a strong smell that some people may dislike. However, once you're used to this aroma, you won't be able to resist it!
Locals often serve this cheese with Apfelwein (cider), sliced onions, and caraway. This dish is called Handkäse mit Musik, and it is one of the most well-known German appetizers out there. Pairing Handkäse with dry white wine is also an exciting choice.
Let's learn more about the iconic Handkäse and Handkäse mit Musik!
Time: Ready in 2-3 months.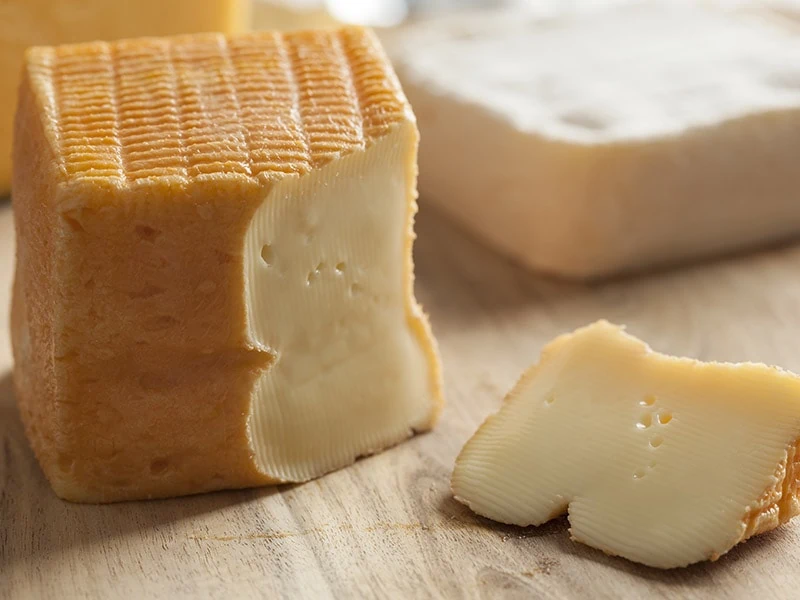 Here's another cheese with a reputation for a strong and intense aroma that you might enjoy: Limburger. Regarded as the most well-known cheese in Belgium, Limburger is a brick-shaped washed rind cheese with a mild and beefy flavor.
This stinky cheese consists of a good source of calcium and protein. Limburger tastes best between two slices of dark rye bread, with a slice of onion on top. This very German combo will instantly arouse all your taste buds.
You also don't have to worry about the gluten content in cheese with Limburger, as it's among the gluten-free cheese variants.
The ideal aging time for Limburger is from 2 to 3 months. If you age it too long, its flavor will become bitter, and its smell will also be too intense. And if you don't age it long enough, your Limburger will be hard, crumbly, and acidic.
4. Rauchkäse – German Smoked Cheese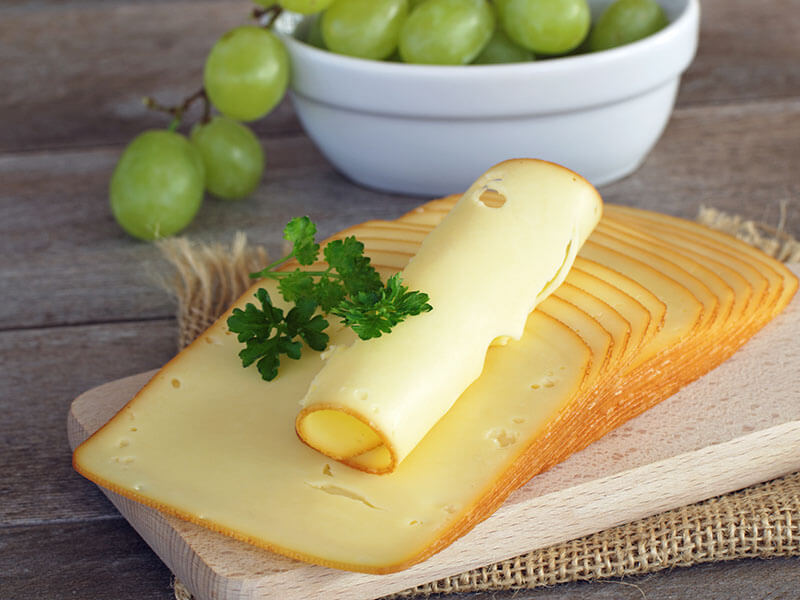 Although the Germans are not a big fan of smoked foods, they all have a special spot for Rauchkäse in their heart. Smoked with Bavarian birch and spruce, this smoky, salty, and semi-soft cheese is a must-try authentic Bavarian delicacy.
While there are various well-known Rauchkäse makers worldwide, Basils' "Original Rauchkäse" is the go-to option for many people. Since it's made from high-quality milk, Rauchkäse will taste great with anything, whether it's toasted bread, fruit, or on its own.
Time: Ready in 2-6 months.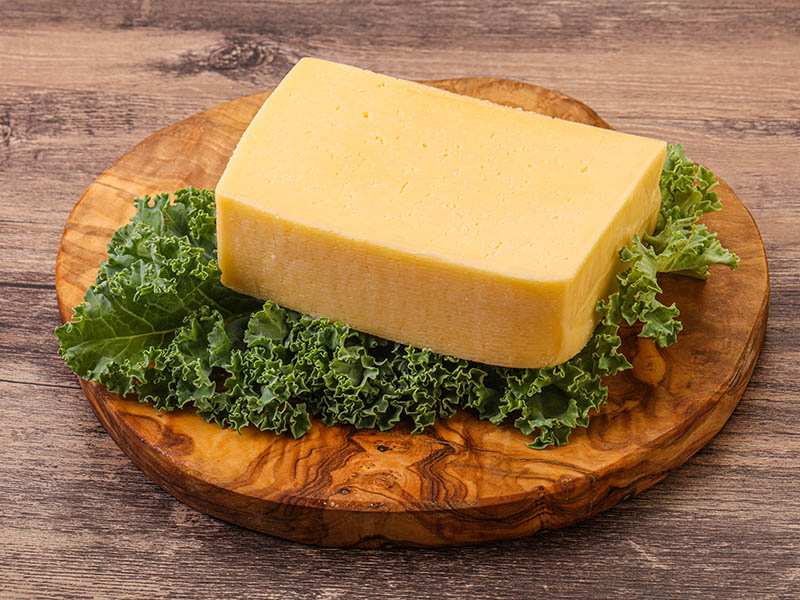 Back storytime! Long ago, the homesick Dutch immigrants in Germany attempted to replicate their beloved specialty, Gouda. However, they ended up making a new type of cheese. They later named it Tilsit after a town in East Prussia.
This semi-firm cheese is made with pasteurized and partially skimmed cow's milk. It used to come in the form of enormous wheels, but today people often make it in loaf form, which is easier to slice.
With a mildly spicy aroma and tangy taste, this full-flavored cheese will be an excellent pairing with sandwiches. Locals often add it to several German recipes such as salad and burger sauces. Overall, Tilsit cheese is truly a versatile delight.
Time: Ready in over 1 month.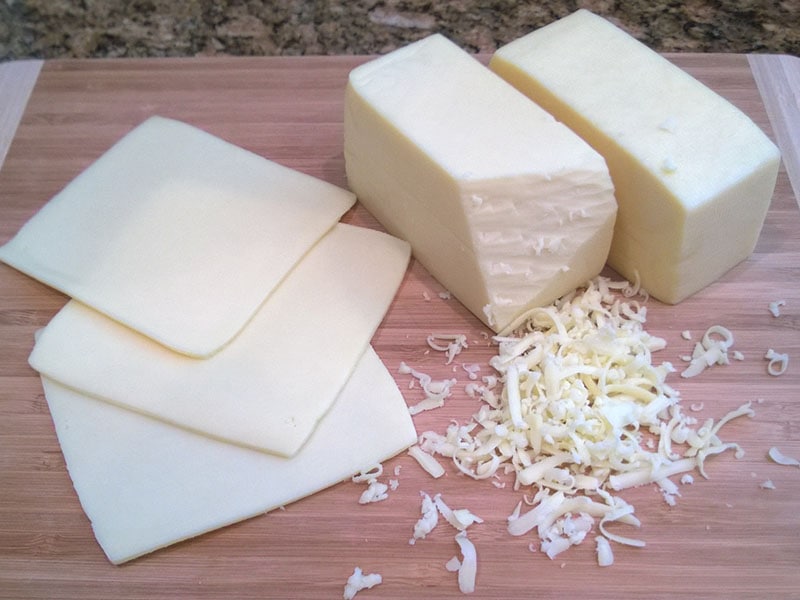 As the name suggests, Butterkäse has a creamy texture and buttery taste. Butterkäse is also called "ladies' cheese" due to its odorless and approachable flavor. It's gentle enough for kids to enjoy yet sophisticated enough to serve with good wines at adult gatherings.
Since Butterkäse melts so easily, it is the perfect choice for German-style grilled cheeses, burgers, omelets, and many other cheesy traditional German foods. This beloved light-colored cheese also tastes fantastic with a cup of light beer, especially a crisp Pilsner.
Follow the footsteps of this cheese specialist to get an authentic insight into Butterkäse.
7. Bavaria Blu – German Blue Cheese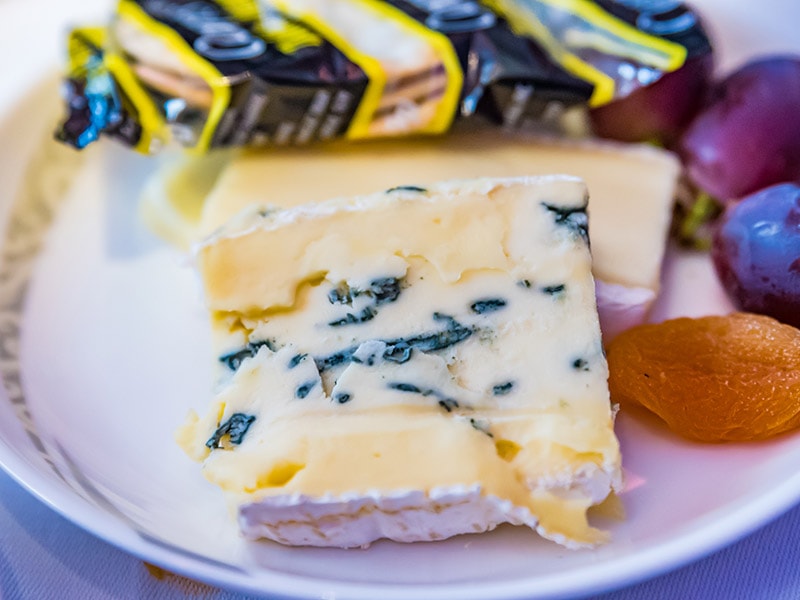 The Bergader cheese brand first introduced Bavaria Blu in 1972. This iconic blue mold cheese comes from the Bavarian Alps and contains the best quality pasteurized cow's milk. Bavaria Blu has a rich aroma, intense flavor, and soft, creamy texture; what more can you ask for?
To produce the milk for Bavaria Blu, the cows must graze on rich grass from lush fields brimming with fragrant herbs. The cheesemakers make Bavaria Blu by hand with no preservatives or additions. That's why people have fallen head over heels for this unique delicacy.
This German blue cheese is delicious on its own, but some will pair it with mango chutney, aromatic red or white wines. If you're not a fan of sharp and strong cheese, you should pick the Bergader's "Bavaria Blu Fitness" variant instead of the classic one.
Time: Ready in 1 day and 35 minutes.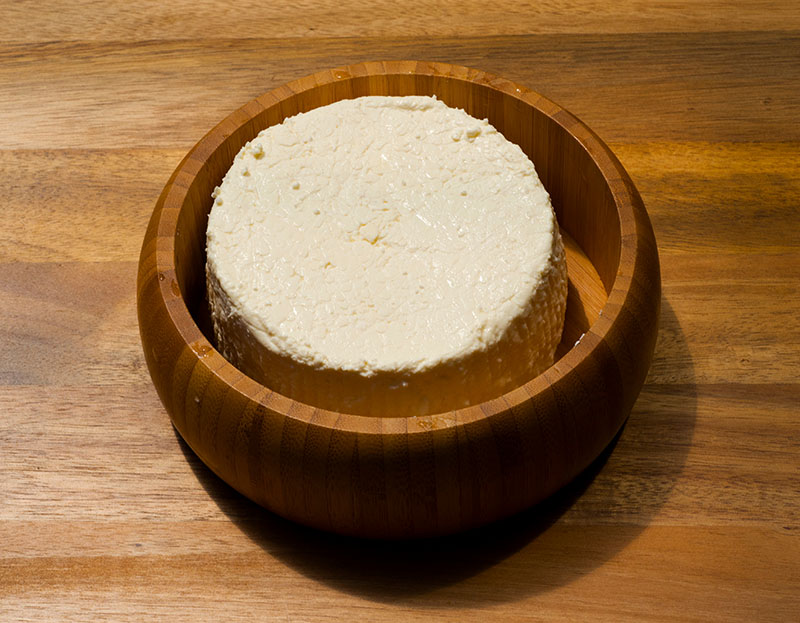 Since Quark is such an iconic, versatile player, it works well in many sweet and savory dishes in Germany. This cheese is the go-to dairy ingredient in many delicious German desserts, especially cheesecake.
Besides desserts, Quark makes its appearance in many traditional appetizers, salads, main dishes, and side dishes. People also love to serve it with fruit or muesli as a nice idea for their German breakfast or healthy midday snack.
Although Quark's popularity in Germany is immeasurable, you might have a hard time finding it anywhere else outside this country. The price will be hefty too. So if you cannot find Quark near where you live, I recommend making it yourself by following the recipe above.
9. Hüttenkäse – Cottage Cheese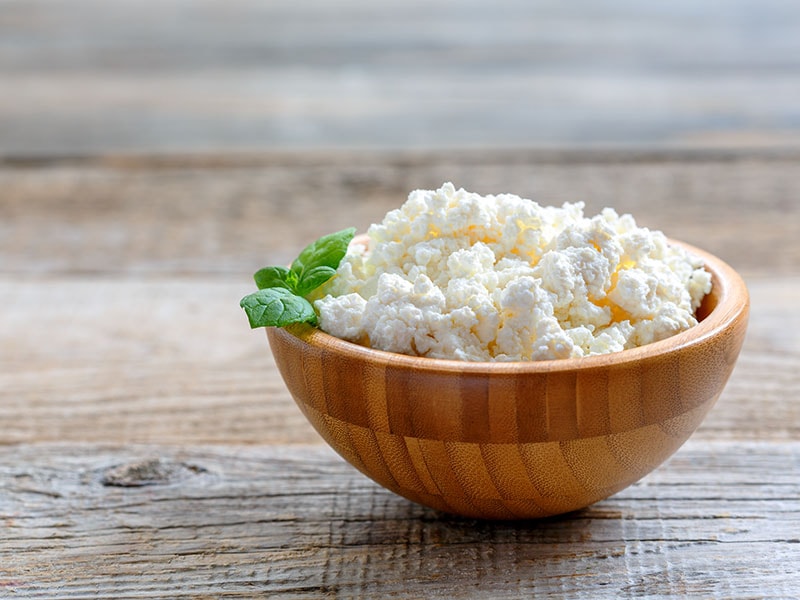 This precious gem is quite similar to Quark cheese, with a soft and moist texture and well-defined curd particles. You can eat it plain or serve it with fruit, toast, and other savory German side dishes.
Similar to many German cheese types listed above, Hüttenkäse is an excellent source of health benefits. For example, it is rich in vitamin B12, which plays a vital role in preventing anemia. Moreover, the rich protein in Hüttenkäse will help you strengthen your muscles.
10. Harzer Käse – Harzer Cheese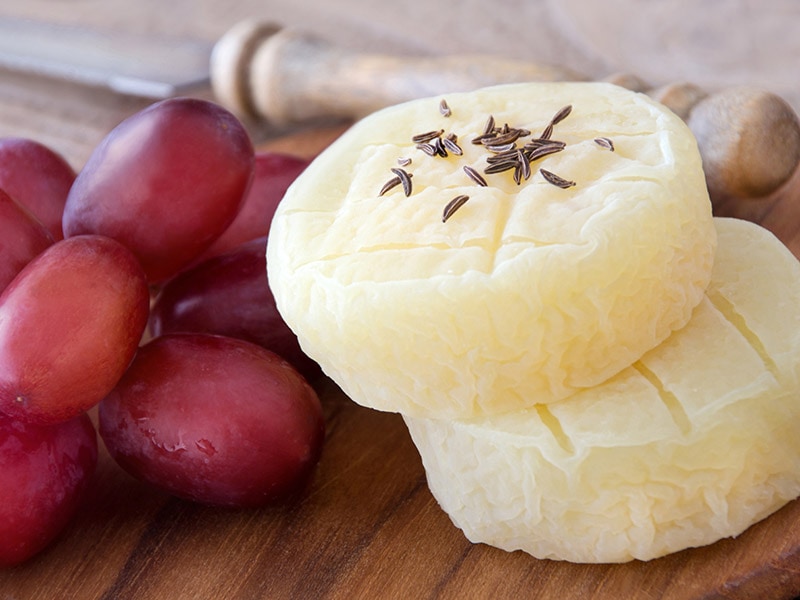 Like cottage cheese, Harzer cheese is fat-free, low in calories, and provides a high source of calcium and protein. Containing 30% protein, this cheese is very beneficial for athletes, sports fans, and people with special diets.
Although Harzer cheese is among the healthiest and most affordable cheeses when measured by weight, most people still can't handle it. Why? Because of its smell!
This German sour milk cheese has one of the world's most unpleasant odors. Some people even describe it as "being in a sun-baked locker room covered in old socks"! However, if you enjoy smelly cheeses, you should eat Harzer cheese often to benefit from its health properties.
Besides its un-newbie-friendly smell, its texture and flavor profile is quite unique. It will have a slightly sour taste and curdled texture when it is still young. As it matures, its texture will soften, and its flavor will become more pungent.
Cheesemakers often flavor Harzer cheese with caraway and shape it into long logs before selling it. This cheese is available in 2 types: one with yellow bacteria and one with red bacteria (the red one is spicier).
This German family will tell you everything about this famous Harz cheese.
11. Allgäuer Emmentaler – German Emmental Cheese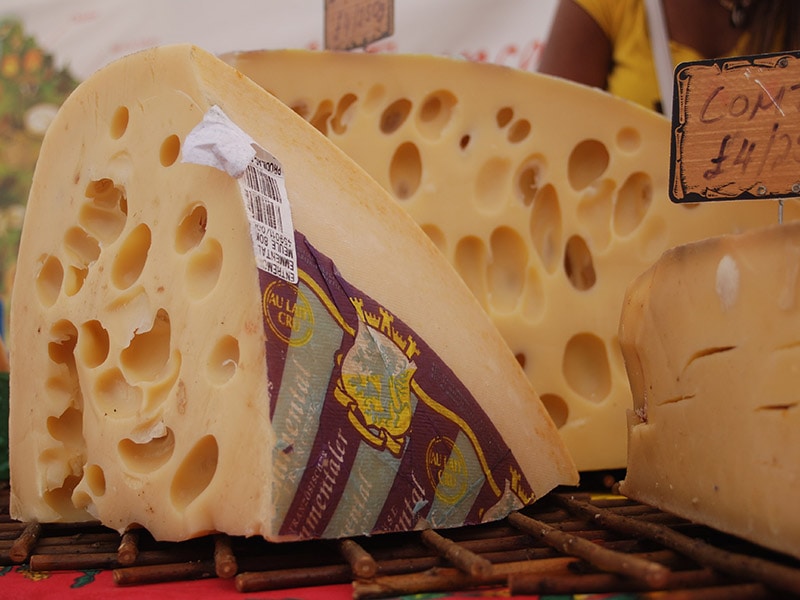 Perceived as the "King of the Mountain Cheeses", Emmental cheese has proven its popularity over several decades. Despite its Swiss Emmental Valley origin, this cheese is widely available in Germany and many other countries in central Europe.
Emmental cheese is prepared from raw cow's milk. Because of the magnificent flora of the Allgäu Alps, each cheese wheel acquires its own unique flavor. Younger Emmentaler is mild and nutty, but its taste and smell become more robust and refined when fully aged.
12. Weißlacker/ Weisslacker – Beer Cheese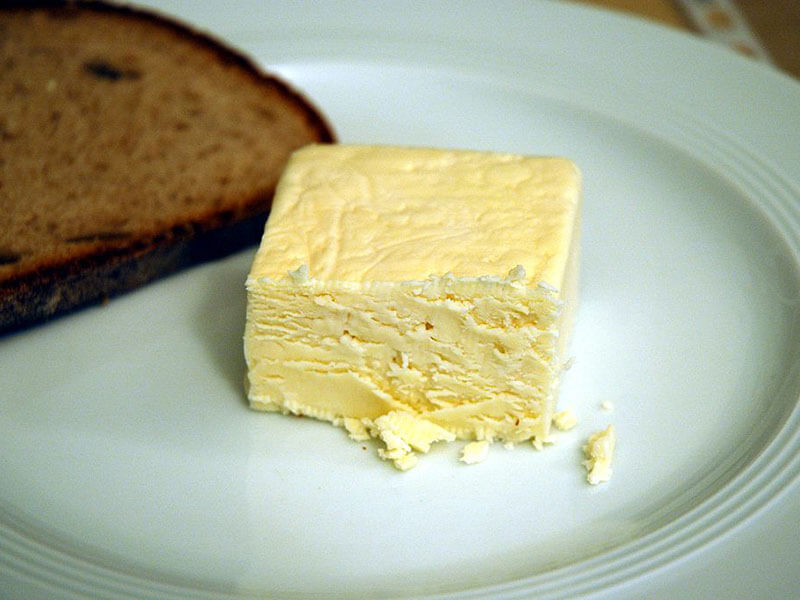 Pairing your snack with an alcoholic drink is normal, but have you ever tried dipping it directly into the beer? If not, you have to try Weißlacker, also known as German beer cheese.
Although it used to be the traditional recipe from the Allgäu region in Germany, this cheese has evolved into a national monument throughout the country. With a powerful smell but mild taste, Weißlacker is the perfect ingredient in many traditional German soup recipes.
Its flavor is too overpowering to serve with wine, so people prefer pairing it with beer or small slices of rye bread and onions.
13. Allgäuer Bergkäse Cheese – Mountain Cheese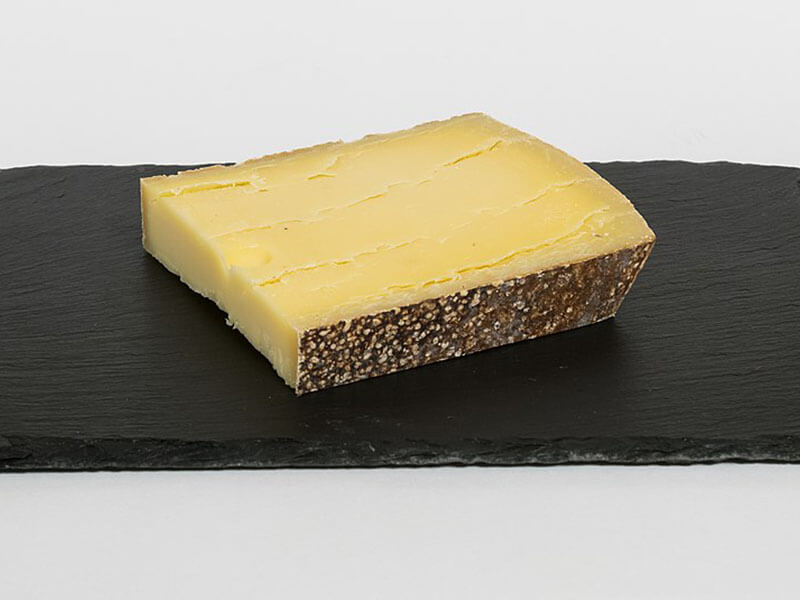 Known as the hidden gem of the Bavarian Alps, Allgäuer Bergkäse cheese clearly represents the region's mountain farming, alpine pasture cultivation, and local dairy milk processing. Locals sometimes call it "Emmental's brother".
Compared to Emmental cheese, the holes on Allgäuer Bergkäse cheese are smaller. Plus, cheesemakers ripen it at a cooler temperature and mature it for only 3-4 months.
This mountain cheese is categorized as soft or hard cheese, depending on its age. And the longer the ripening time, the more intense its piquant flavor will become. You can enjoy this product as an afternoon treat with fresh crispy bread, butter, and a glass of beer.
Mesmerize the guests with this mouthwatering Allgäuer Bergkäse cheese recipe!
14. Hirtenkäse – Herdsman's Cheese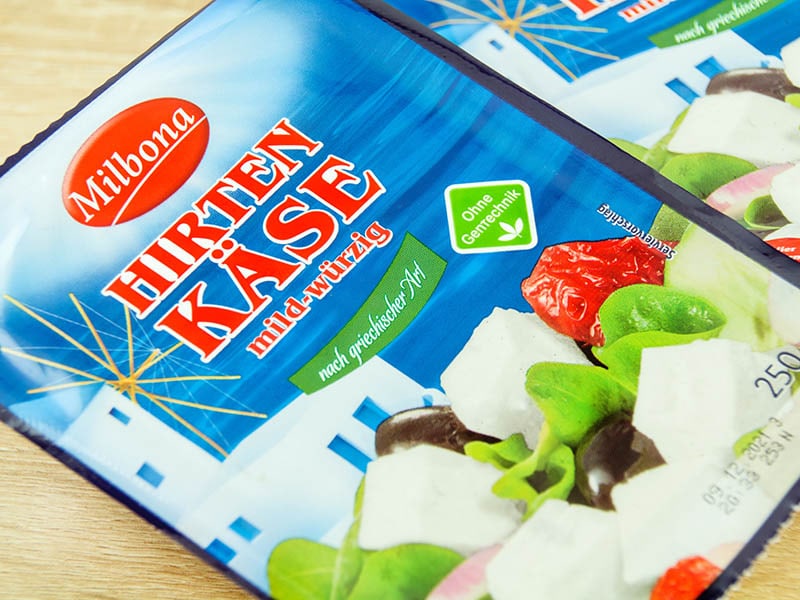 Hirtenkäse, or "herdsman's cheese", is an aged cow's milk cheese prepared for generations in the Allgäu area of Southern Germany. The root of its name is the Almabtrieb festival, an annual event in the alpine regions of Europe.
Hirtenkäse is like a mix between aged Gouda and Parmigiano-Reggiano with its waxy texture and milky, caramel-like flavor. As the scents of orange peel and butterscotch pervade this hard mountain cheese, you will never forget its taste at the tip of your tongue.
This delicious cheese goes great with whole-grain bread, fruits, and a glass of sweet, nutty wine.
15. Milbenkäse – Mite Cheese
Can't stand the pungent aroma of Harzer cheese? It's okay; you can easily substitute it with Milbenkäse due to their similar taste. But keep in mind that Milbenkäse has a distinct zesty aftertaste and bitter note while Harzer cheese doesn't.
This rare German cheese is produced in Würchwitz and made by leaving balls of Quark in a wooden box containing rye flour and cheese mites. After 3 months in the box, the mites' digestive juices will diffuse into the cheese and cause fermentation.
The fact that mites ripen this cheese might sound intimidating to foreigners; however, the locals don't have any problems with that. They even built a statue for this creature in the center of Würchwitz village.
16. Romadur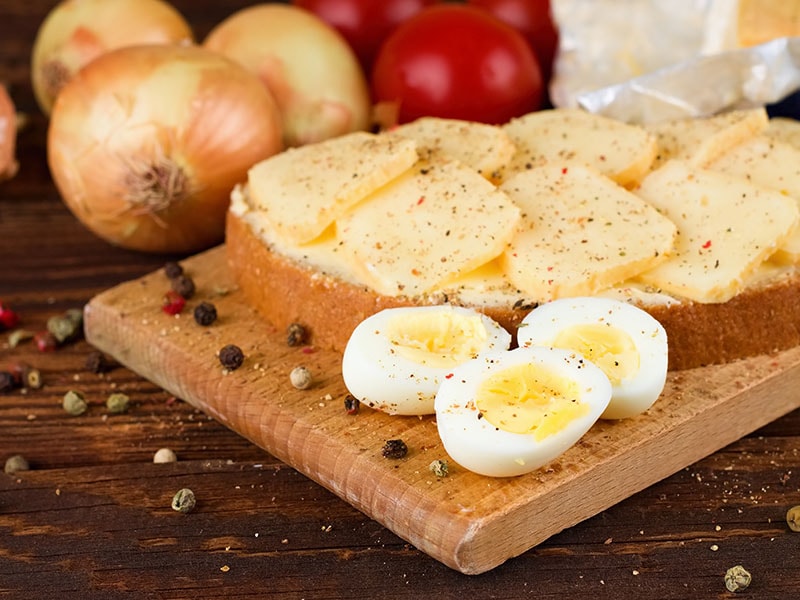 Romadur originated in Belgium and has now become a Bavarian specialty. These rectangular raw cow's milk cheese logs have a unique reddish-brown rind and a familiar funky taste and spicy aroma.
Romadur is like a cousin of Limburger; however, the smell and taste of this soft cheese are less intense. So if you don't know whether you can handle the intensity of Limburger, you can give Romadur a try.
This cheese has a delicate, creamy texture that makes it ideal for slicing or spreading on bread. It pairs nicely with crusty bread, a strong lager, or a glass of full-bodied red wine.
Becoming A German Cheese Expert Is That Easy!
As you can see, cheese has played an essential role in this country's culture. Despite coming in various shapes and tastes, many German cheeses have attained the "Great Cheese" quality.
If you don't have the chance to visit Germany, you can still find and buy German cheese online. But before you do so, remember to choose your favorite cheese types based on the article above and note down their names.
Also, be sure to pair these wonderful treats with some signature drinks and local side dishes to make your eating experience more memorable. Please leave a like and forward this article to your family or any cheese fans that you know. Thanks for reading, and stay safe!