You may wonder what is pot cheese since this popular cheese is not so easy-to-find in the stores these days. In fact, pot cheese was widely used in the old days when most people were working on the farm.
Every culture has its own pot cheese styles, and they can vary from cow, sheep or goat, and even buffalo. Come with me through this post to find out every exciting aspect of this special pot cheese.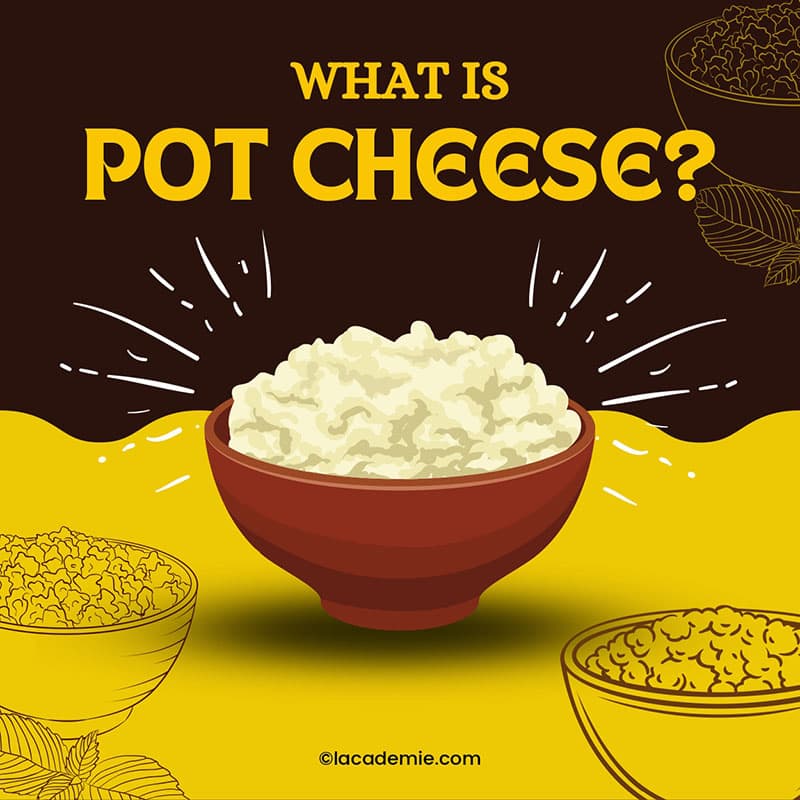 What Is Pot Cheese?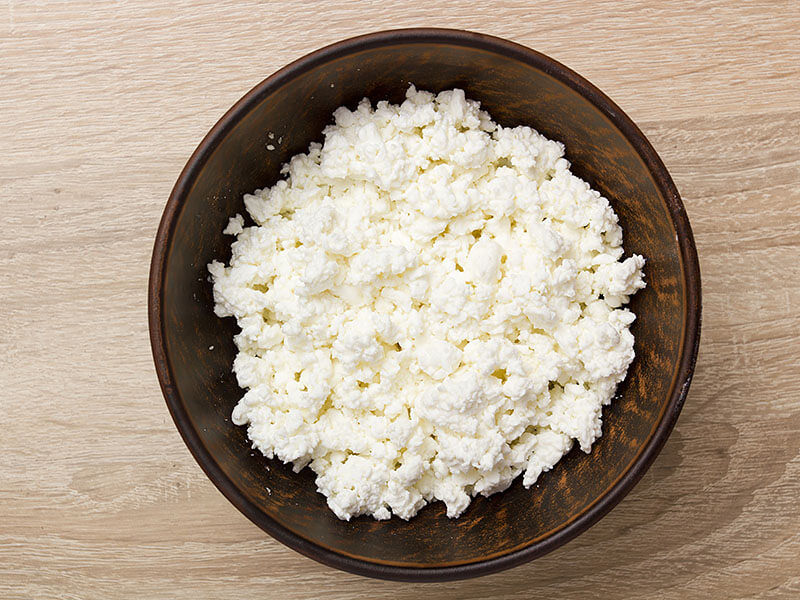 Pot cheese is categorized into cottage cheese. It is produced by the same method as cottage cheese, adding the strain process to get more whey out of the curd. Therefore, this cheese is a much larger curd with a dry, firm, and crumbly texture.
Because of the relatively similar manufacturing process, pot cheese also reflects many of the flavors of cottage cheese: a mild and creamy flavor. You can imagine pot cheese is somewhere in the middle between cottage cheese and farmer cheese.
This kind of cheese is exceptionally high in protein (1). Therefore, pot cheese doesn't have a long shelf life and will not last for more than a few days. The other reason is that this cheese is unaged, and a homemade fresh cheese with no preservatives.
Pot cheese is highly versatile and simple to make. However, you can hardly find this cheese in stores because it is usually made at home. In stores, pot cheese is generally sold as pot-style or dry-curd cottage cheese.
Pot Cheese Vs Farmer Cheese, Cottage Cheese & Ricotta Cheese: What Are The Differences?
Take a look first at the comparison table below for a comprehensive overview of the similarities and differences of pot cheese and other similar varieties:
| Criteria | Pot Cheese | Farmer cheese | Cottage Cheese | Ricotta Cheese |
| --- | --- | --- | --- | --- |
| Made of | Whole fresh milk | Animal milk | Animal milk | Animal milk whey |
| Size | Large curd | Small curd | Small curd | Small curd |
| Taste | Mild and creamy | Mild and sour | Mild, sour, creamy, and salty | Natural, slightly sweet, mild with a tang reminiscent |
| Texture | Dry, firm, and crumbly | Firm, dry, crumbly | Semi-firm, loose, moist, rich and soupy | Soft, spreadable, creamy and grainy |
| Producing Method | Acidifying milk and draining whey away | Pressing the whey from the curds | Acidifying milk to the small curds dissolving from the whey | Heating the whey leftover from other cheese-making procedures |
Farmer Cheese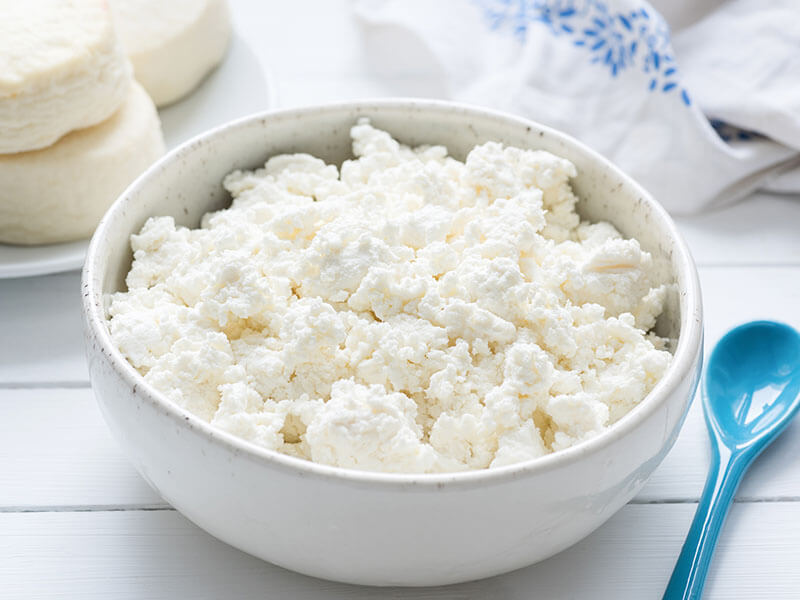 Made from cow, sheep, or goat milk, farmer cheese also has a similar production procedure to cottage cheese. It goes through pressing the whey from the curds, not just draining, making it quite crumbly.
The flavor of this tasty cheese variety is mild, sour, and can be added to herbs or seasonings. It has low moisture content to create firmer and drier textures than pot cheese.
This is the simplest way to make the real farmer cheese at home!
Cottage Cheese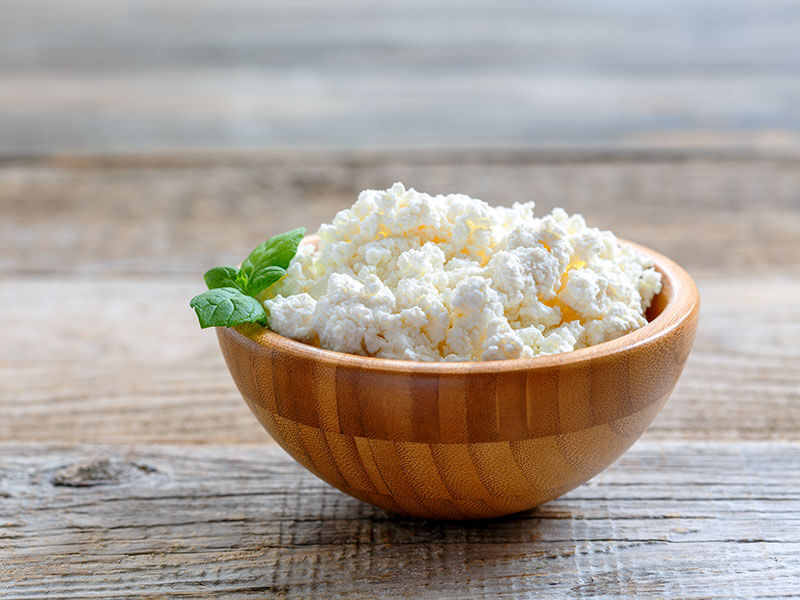 People make cottage cheese by pasteurizing and coagulating the milk. It is a simple, fresh cheese curd made with acidifying milk to separate the small curds from the whey.
This cheese has a salty, sour and creamier flavor and a semi-firm, loose, moist, and soupy texture due to the milk or cream added at the end of the manufacturing process. To get the texture of pot cheese, simply drain the whey to get the drier consistency.
Ricotta Cheese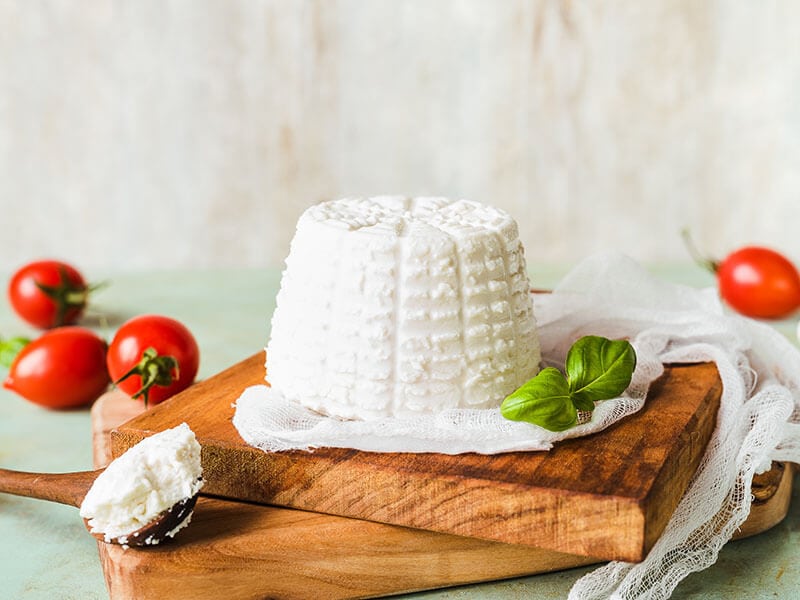 This kind of cheese is made from cow, goat, or sheep milk whey leftover from other cheese-making procedures. The whey is recooked with an acid to form the small curds which are protein. These curds are much smaller than pot cheese and cottage cheese.
Through processing, ricotta will have a natural taste with a sweeter part and a mild tang reminiscent. Moreover, its texture has a recognizable creamier, softer and smoothly grainier feature. Its spreadable feature can make a good substitute for pot cheese in many recipes.
Aside from pot cheese, ricotta cheese is also a great cottage cheese replacement in pasta, pizza, and many other Italian recipes. Due to their similar flavors, you can substitute one part cottage cheese with one part ricotta cheese.
How To Make Pot Cheese?
Pot cheese is hard to find, but quite easy to make at home. It is made by draining whey away from the milk. Following the below instructions to produce your real pot cheese right at your kitchen:
What You Need:
6 cups of whole milk
2 cups of full fat sour cream
½ tsp of salt
Instruction
Step 1: Cook milk and sour cream at medium-high heat. Stir usually to make sure the liquid does not stick to the pot bottom. When the milk starts to divide into curds. Add salt and whisk for more than 30 seconds.
Step 2: Once the curds are obtained, take the pot off the stove and cover the pot with a breathable soft fabric. Incubate it in about two hour or more.
Step 3: Divide the large curd into smaller parts by a knife. Put all the curds in a cheesecloth (or some viable alternatives for cheesecloth) and press out all the liquid. Then, drain until your desired cheese consistency is achieved. Wait longer for a drier texture and vice versa.
Learn how to make the best homemade pot cheese by this simple method!
The Best Way To Store Pot Cheese
As mentioned above, pot cheese is a type of cheese that cannot stay fresh for a long time. To keep it as long as possible, you need to prepare an airtight container and store it in it.
Keep your pot of cheese in the refrigerator, and be careful not to freeze it. It is best to use pot cheese within 4 to 5 days at most.
How To Tell If Pot Cheese Is Bad?
Because pot cheese is natural and has a short shelf life, it's even more important to watch out for the signs that you should start making a new batch of cheese and say goodbye to the old one. Here are some quick ways to do it:
Mold: If you see signs of mold or any discoloration on any part of the pot cheese or pot cheese container, discard it. Do not discard the mold and continue using it, as bacteria has already spread throughout the cheese.
Texture: When pot cheese begins to separate into two layers: a watery liquid on top and super chunky cheese underneath, that's a sign that your pot cheese is loose.
Smell: Smell your pot cheese to see if it has a bad odor. Once the cheese has lost the usual aroma and light fat, you should consider getting rid of it.
Taste: This is the easiest to spot. When your pot cheese takes on an unpleasant sour taste and no longer retains its original flavor, you should immediately discard it.
The Usages of Pot Cheese
Using pot cheese is similar to how you would use cottage cheese. Check out some delicious and popular ways to serve pot cheese below:
Served as an appetizer or snack
Used as the filling for sweet cheese pastries
Sprinkled on top of toast or omelet
Used as a compatible cheese variety for lasagna and pasta
Used as a creamy replacement for ricotta in cheesecakes
Served with cut-up vegetables or fresh fruit
Add a creamy texture to casseroles
Used to keep cookies and brownies moist
Blended into a dip for raw vegetables
Try Now Some Mouth-Watering Recipes With Pot Cheese!
Since pot cheese has a similar taste and texture with cottage cheese, you can use pot cheese in every recipe that calls for cottage cheese to create a new eating experience:
During the holidays, replace cottage cheese with pot cheese in your lasagna recipe for a unique twist. The pot cheese with its mild flavor does not overwhelm other ingredients in your lasagna, but it can create a cheesy taste with an enjoyable creamy and smooth texture.
Find your easiest way to make cheesy lasagna with only 7 ingredients! You can see this video to know more:
These pancakes have the signature crunchy edges. The rest is soft and warm with the cheesy filling melt in your mouth. The traditional flavor of the pancakes combine so well with the pot cheese taste.
Get a silky and creamy texture of your veggie dip by adding some pot cheese! The vegetables are really suitable to blend with some herbs. Everything pairs well with the slightly salty taste of pot cheese.
Do not feel so decadent when adding some pot cheese to your Alfredo pasta, since it is actually less calories than other kinds of Alfredo! Pot cheese only adds a richer taste with cheesy notes to your Alfredo and makes it even more fascinating.
Learn to make this rich and creamy cheese Alfredo pasta for an easy dinner!
Prepare your high-protein breakfast with some pot cheese including in the crunchy savory bowl. Cucumbers, tomatoes and bell pepper cannot be any better when combined with the creamy taste of pot cheese!
FAQs
Discover some useful information you may not know about pot cheese in the question and answer below:
Let's Start with Some Stunning Pot Cheese Recipes!
You won't find specific pot cheese recipes, but you can use pot cheese in place of cottage cheese in many familiar dishes. The tastes it brings are new and much more interesting once you try it!
Don't forget to tell me about your experience with pot cheese in the comments! Remember to like and share this post to let everyone know about this easy and delicious farm cheese!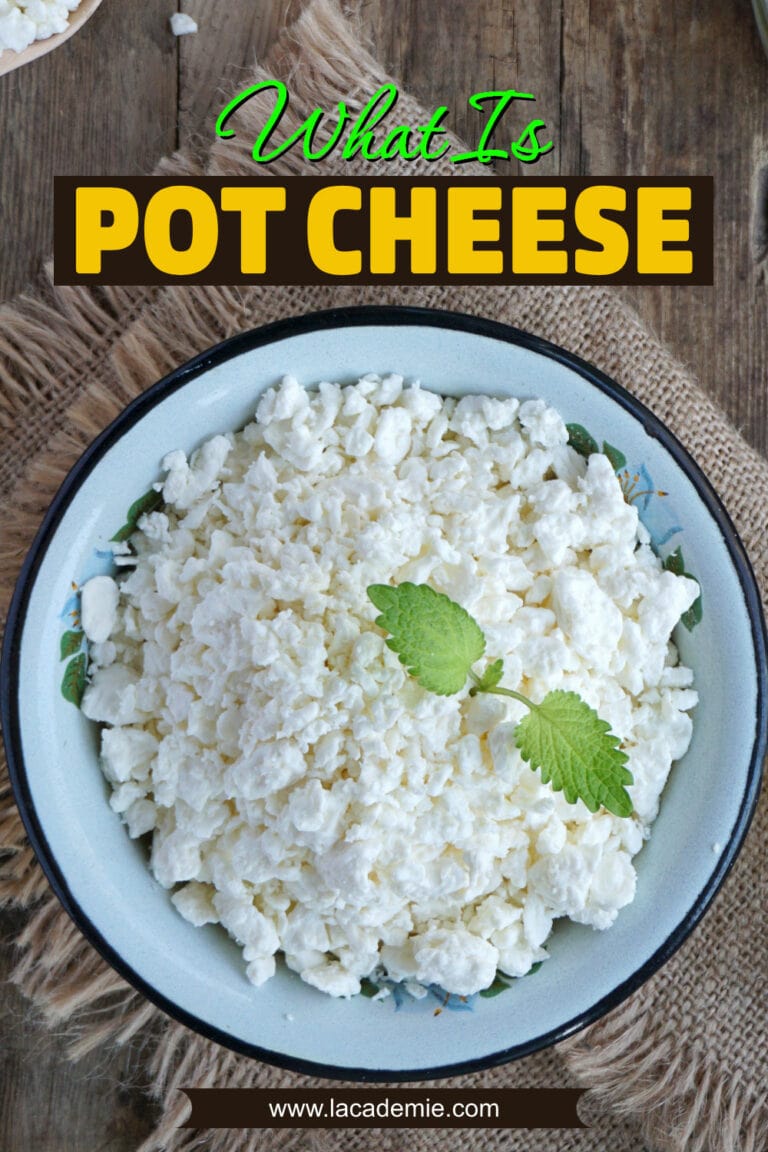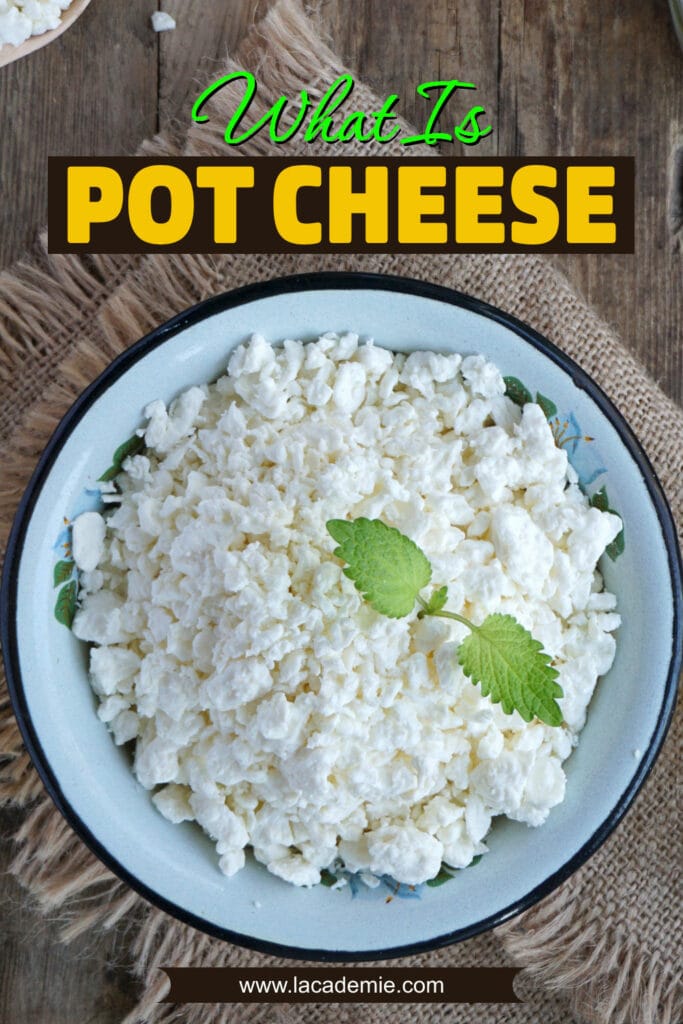 References
Anon, 2021. Pot cheese. Wikipedia.