Treat yourself to the unique flavors of Vietnamese avocado ice cream (Kem Bơ Dừa), an irresistible dessert hailing from Middle Vietnam. This delightful combination of creamy avocado smoothie and luscious coconut ice cream is the ultimate refreshment on sweltering hot days.
In just a couple of straightforward steps, you can recreate this mouthwatering Vietnamese dessert from scratch. Not only will it wow your guests, but it will also offer an escape from the summer heat. Don't miss out on this chance – let's get started!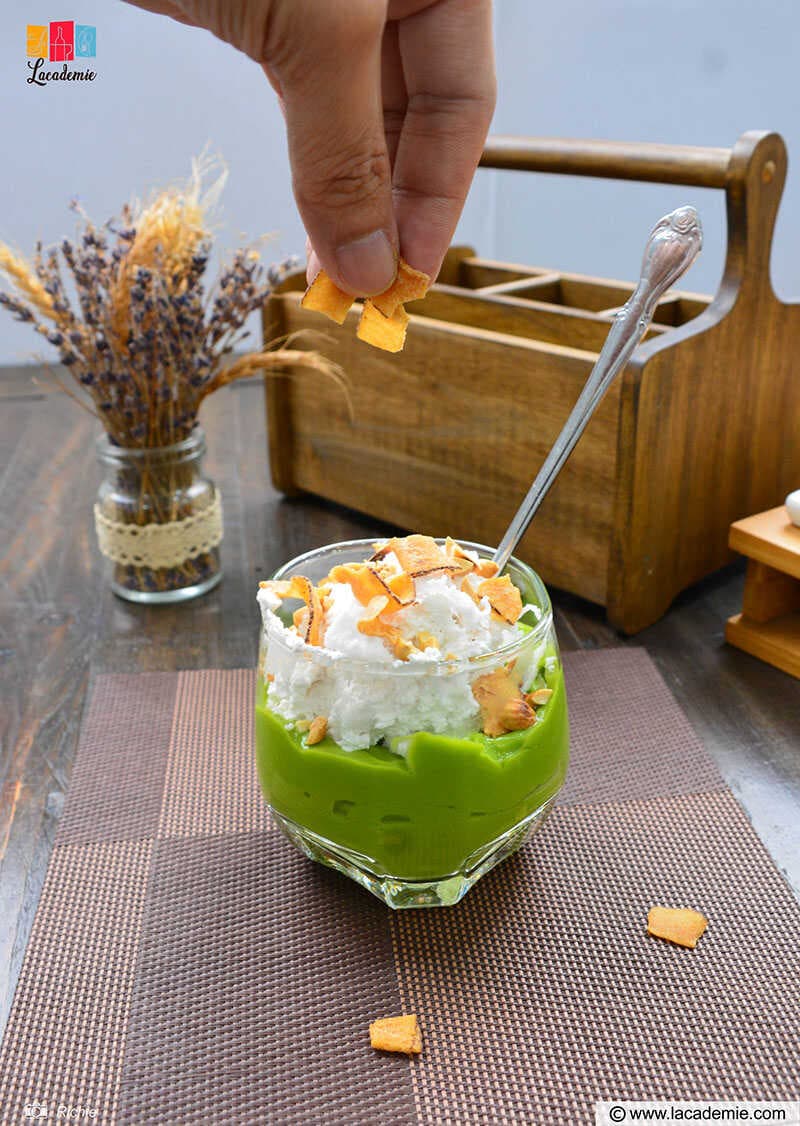 What Is Kem Bo Dua
During my travels through the scenic landscapes of Vietnam, I stumbled upon a delightful dessert called Kem Bo Dua in the coastal city of Da Nang. This unique blend of avocado and coconut ice cream was unlike anything I'd ever tasted.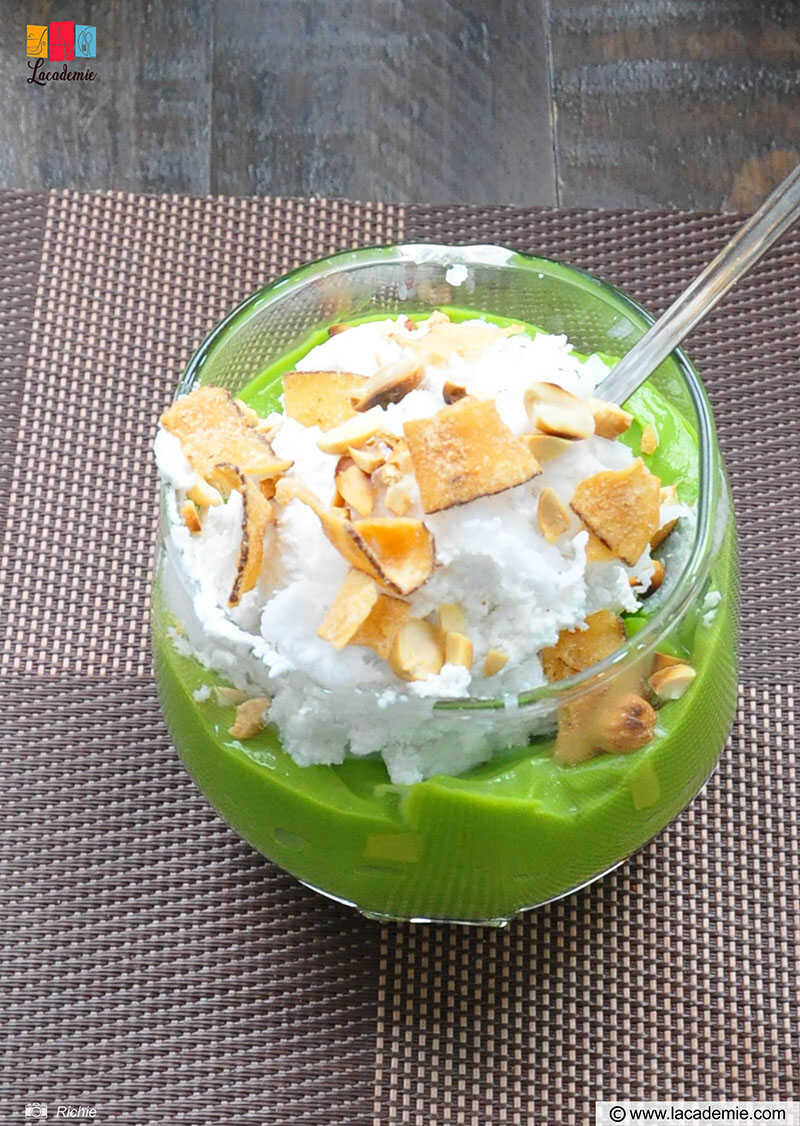 I was captivated by the way this seemingly simple street food, native to Da Nang, had won hearts across the country, making its way to the highlands of Da Lat and the bustling port city of Hai Phong.
My first spoonful of this treat was a revelation. The velvety smoothness of the avocado ice cream smoothie immediately caught my attention. It was rich and decadent, with the avocado's natural creaminess heightened by the freezing process.
This creamy delight was beautifully offset by the rich, almost buttery, coconut ice cream that it was paired with.
What I loved most about Kem Bo Dua was the balance it struck between its different elements. The subtle sweetness of the avocado and coconut didn't overwhelm my palate but rather created a harmonious blend of flavors that felt light and refreshing.
The experience was elevated further by the contrasting textures within the dessert. The satisfying crunch of roasted peanuts and the fragrant aroma of dried coconut flakes brought an unexpected but delightful twist to each mouthful.
Tools
Electric mixer: For whipping up the cream and giving it a smooth consistency.
Handheld blender: For blending the avocado with other ingredients to create a smoothie.
Additionally, you can use other helpful tools like an ice cream mold, spatula, knife, etc.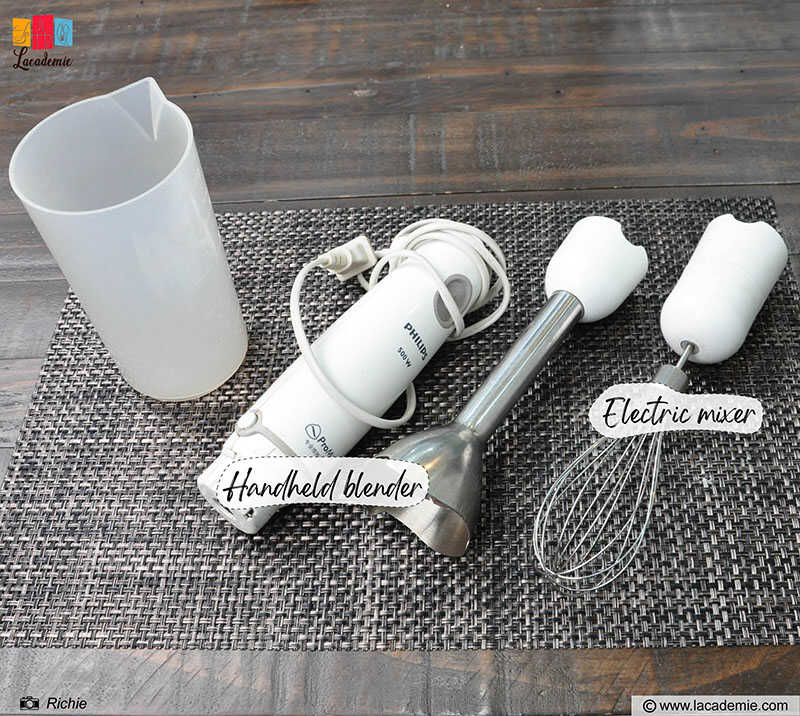 Ingredients
Avocados: It's best to use ripe avocados for this recipe. Select ones that yield slightly to gentle pressure when squeezed and have a darker skin color.
Whipping cream: The base for the homemade coconut ice cream.
Coconut milk: For making the coconut ice cream.
Low-sugar fresh milk: For preparing the smoothie. Since it's not the main sweetener, you should use low-sugar milk.
Sweetened condensed milk: This thick and dense milk adds to the texture and provides the dessert with sweetness.
Grated coconut: For adding to the ice cream. You can also enjoy it as a garnish.
Dried coconut flakes & roasted peanuts: The ideal garnish options for the dessert. The peanuts add an extra crunch and earthy flavor, while the coconut flakes complement the coconut ice cream well.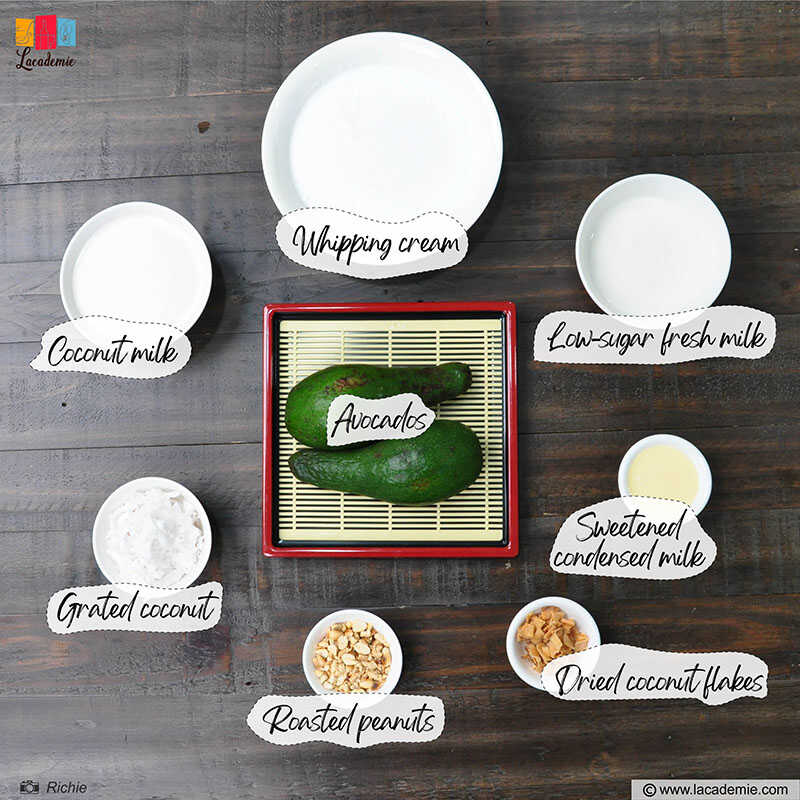 Directions
This homemade dessert recipe is incredibly easy to make. Follow these steps, and you'll have a delicious treat in no time.
Step 1: Make The Coconut Ice Cream
Pour whipping cream into a tray and use an electric mixer to whip until smooth and creamy. Then pour the mixture into a prepared plastic container.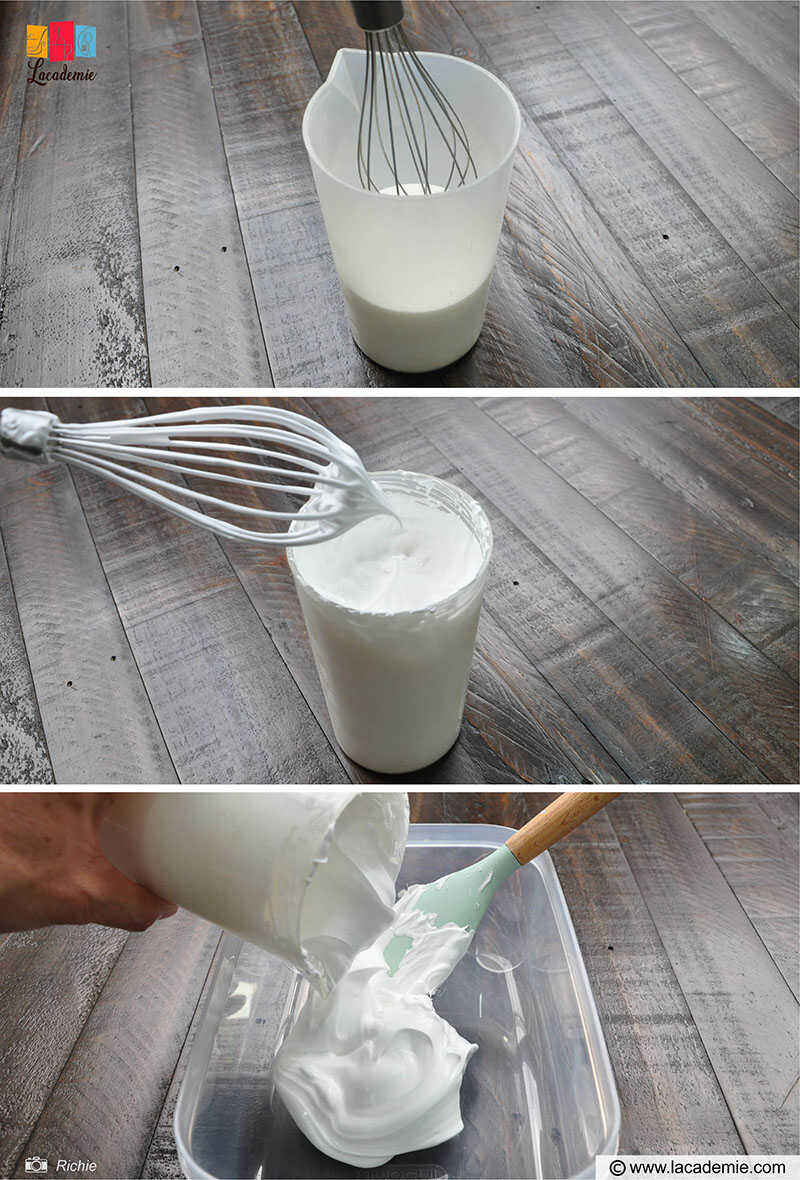 Add coconut milk, grated coconut, and half of the sweetened condensed milk. Mix well until the mixture is well combined.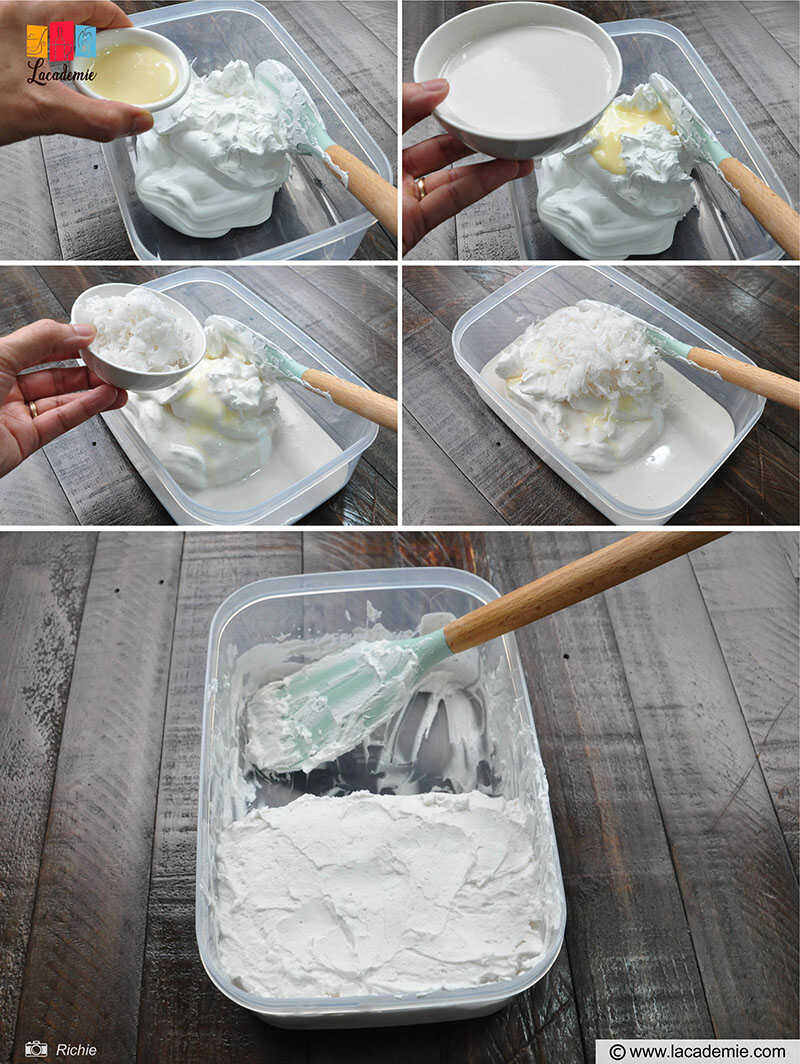 Cover the container tightly and place it in the freezer for 2-4 hours.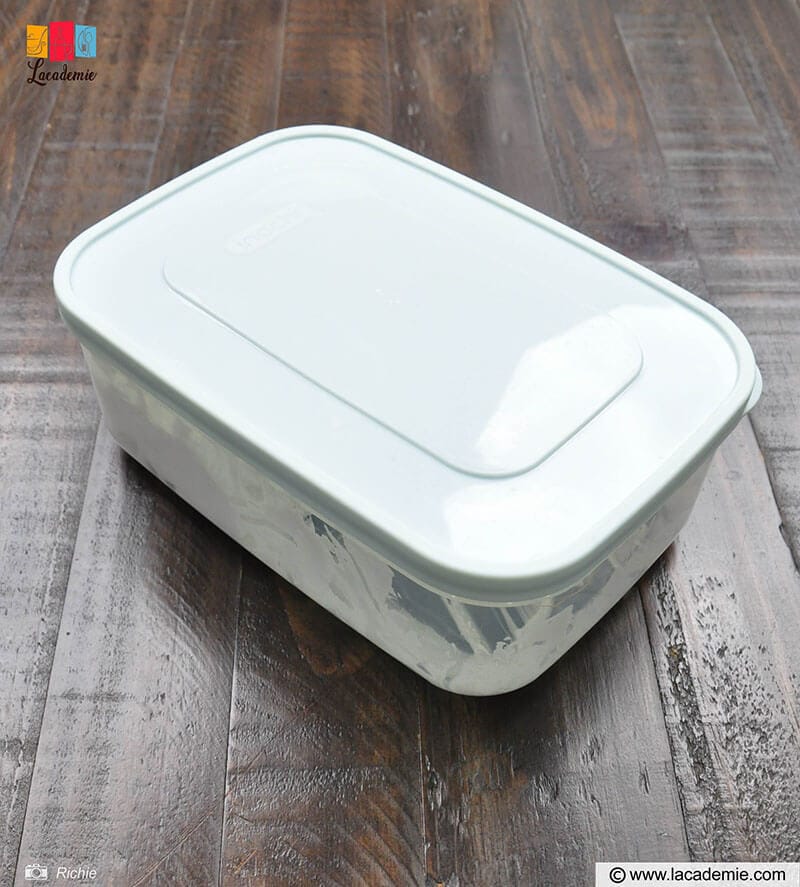 Step 2: Make The Avocado Smoothie Ice Cream
Once the coconut ice cream has frozen, proceed to make the avocado ice cream.
Use a knife to cut the avocados lengthwise, then gently chop into the pit and wiggle it to remove the seed.
Next, peel the avocados and cut them into pieces before placing them in a blender.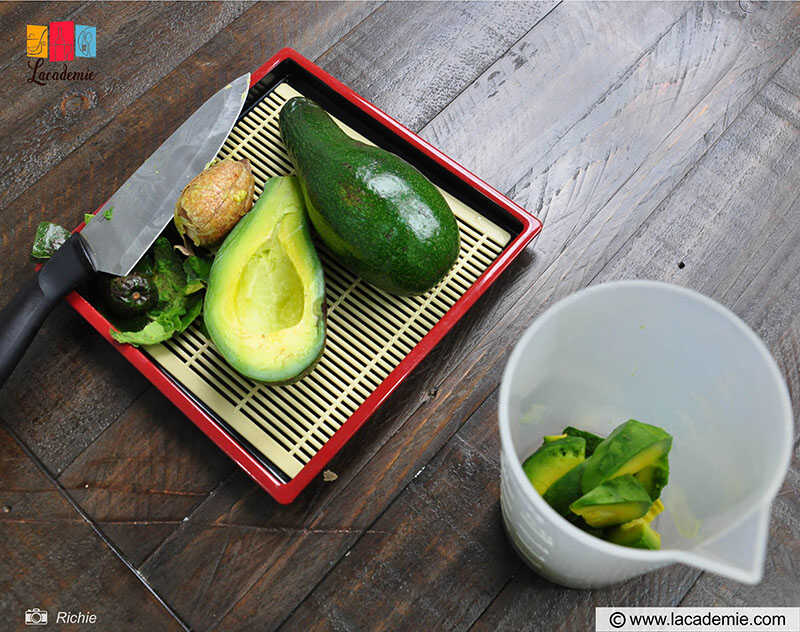 Add fresh milk and the remaining sweetened condensed milk to the blender with the avocados and blend until smooth.
As the avocados are soft, blend for just 30-40 seconds; blending too long may cause the avocado to lose its vibrant green color.
Once the avocados are blended, place the smoothie in the freezer for 30-45 minutes to achieve a soft and smooth consistency.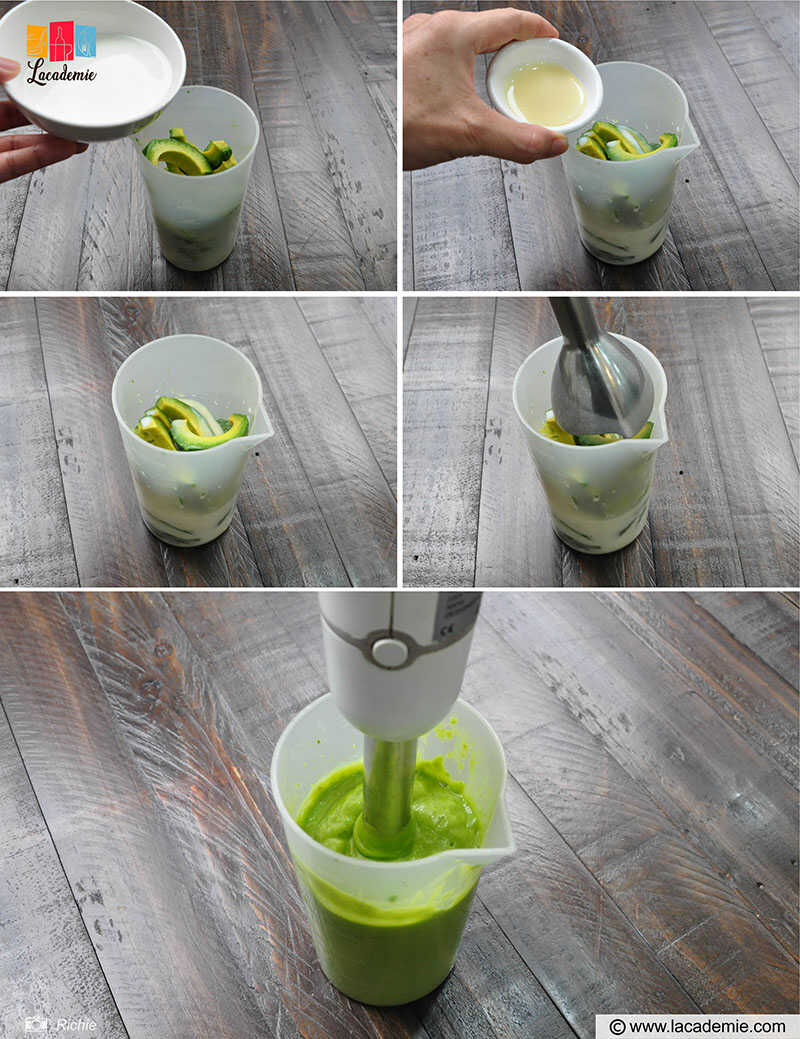 Step 3: Assemble And Enjoy
After preparing both the coconut and avocado ice cream, scoop the avocado smoothie ice cream into a glass and spread it evenly around the glass.
Then scoop the coconut ice cream on top and garnish with freshly grated coconut, peanuts, and dried coconut flakes. Enjoy!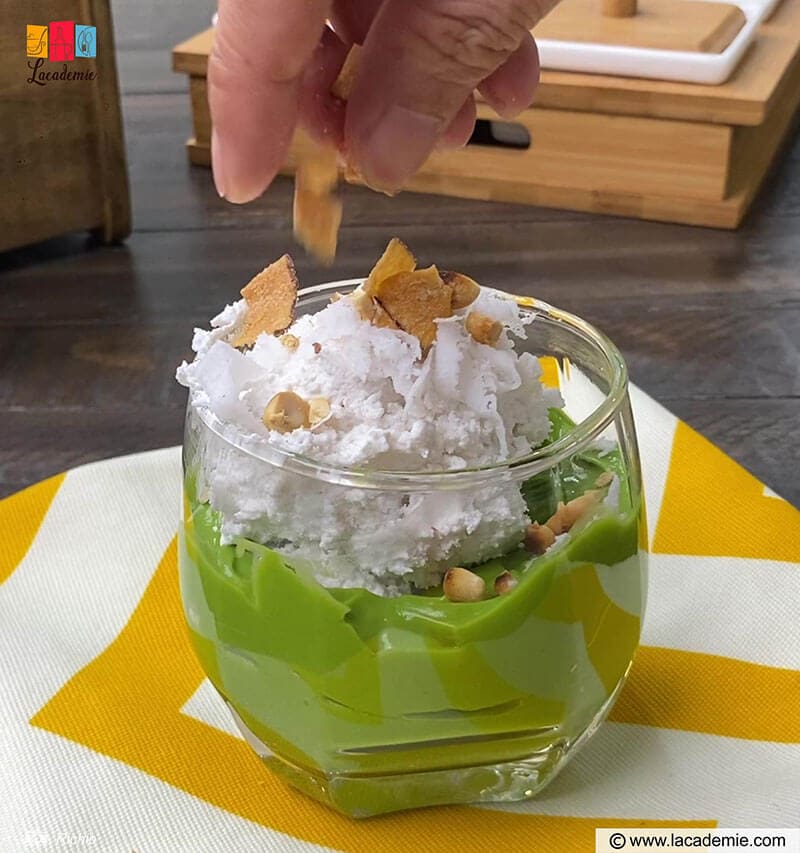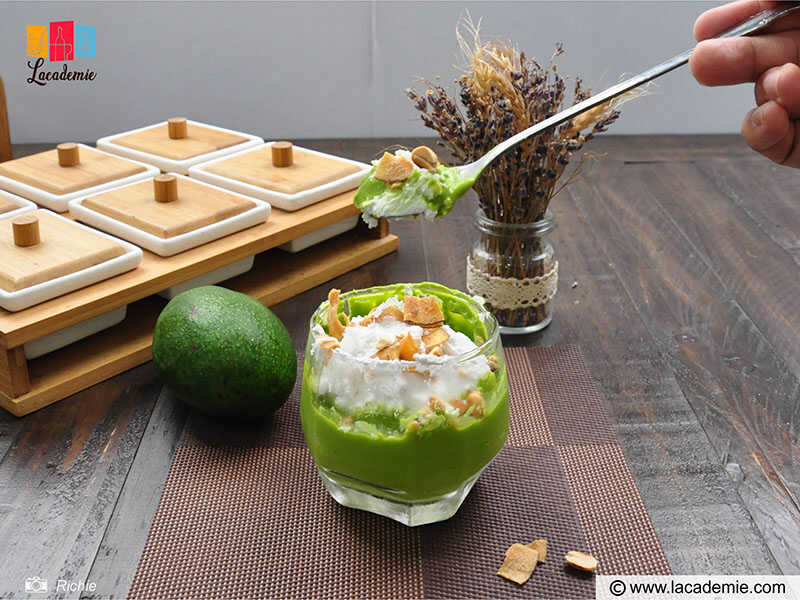 Tips And Variations
The quality of avocados used is crucial. Try to select ripe but firm avocados that are free from blemishes or overly soft spots. They should yield slightly to gentle pressure but still hold their shape.
For a quick and refreshing avocado smoothie ice cream without the need for freezing, simply add a few ice cubes to the blend.
You can replace avocado with other fruits like mango, strawberries, bananas, kiwi, or durian, which will also provide you with the deliciously refreshing flavors of these fruity ice cream variations.
If you don't want to make the coconut ice cream from scratch, feel free to use store-bought ice cream.
Adjust the sweetness level to your liking. The amount of condensed milk or sugar can be modified based on your preference.
How To Store Kem Bo Dua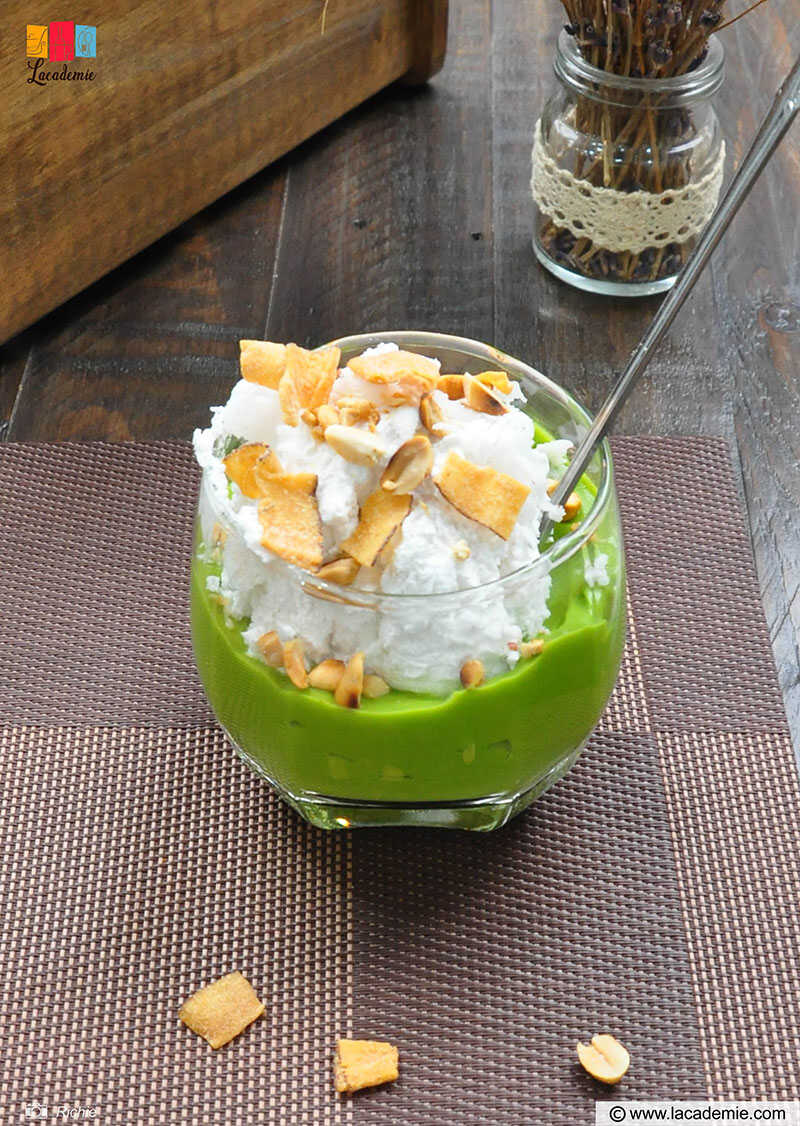 To properly store Kem Bo Dua, keep the avocado smoothie and coconut ice cream in separate food containers and place them in the freezer compartment of your refrigerator. The ice cream will remain at its best for up to a month.
Other Vietnamese Desserts For You Sweet Tooth
Once you've learned how to make perfect Kem Bo Dua, challenge yourself with more tasty Vietnamese dessert recipes. They all taste really good, so your effort will be well-rewarded!
Che Bap (Vietnamese Sweet Corn Pudding): This dessert features sweet corn kernels cooked in a creamy coconut milk sauce and topped with chewy tapioca pearls. It is a comforting treat that showcases the natural sweetness of corn in a unique way.
Banh Cam (Vietnamese Fried Sesame Balls): Crispy on the edges and chewy inside, these deep-fried sesame balls are made with a glutinous rice flour dough filled with sweet mung bean paste. The golden-brown exterior, coated with sesame seeds, gives way to a deliciously sweet and satisfying center.
Che Sam Bo Luong (Dessert Drink with Herbal Ingredients): A refreshing and invigorating dessert drink, Che Sam Bo Luong is packed with a variety of ingredients like dried longan, lotus seeds, seaweed, pearl barley, and jujube. Served chilled, this dessert is both sweet and nourishing, making it a delightful choice for warm weather.
Banh Trung Thu (Vietnamese Mooncakes): Traditionally enjoyed during the Mid-Autumn Festival, these exquisite pastries feature a tender, golden crust filled with a variety of sweet or savory fillings. Mooncakes are not only delicious but also symbolize family reunion and happiness.
FAQs
Bring This Exciting Dessert To Your Meal Today!
Kem Bo Dua is a top-notch dessert for people who love ice cream and want to try something new and exciting. The creamy avocado smoothie ice cream brings a breath of fresh air to a classic sweet treat. On top of that, the dish is also quite healthy, which is always a good thing.
What do you think about Kem Bo Dua after trying it? Please let me know your thoughts and feedback in the comment section. Also, if you're happy about today's recipe, don't forget to like and share the post with others as well. Thank you for reading!
Nutrition Facts
4 servings per container
---
Amount Per ServingCalories488
% Daily Value *
Total Fat 40.6g

62

%
Cholesterol 81mg

27

%
Sodium 98mg

5

%
Potassium 351mg

11

%
Total Carbohydrate 28.4g

10

%

Dietary Fiber 3.9g

12

%
Sugars 20.7g

Protein 7.4g

15

%
---
* The % Daily Value tells you how much a nutrient in a serving of food contributes to a daily diet. 2,000 calories a day is used for general nutrition advice.