Unearth a treasure trove of tantalizing Tibetan foods! This article is your gateway to a culinary adventure that will have your taste buds dancing with delight. You will be swept away by the irresistible flavors and vibrant traditions of Tibet's must-try dishes.
Let this mouthwatering list of exquisite Tibetan cuisine be the secret ingredient to elevating your journey to new heights. Don't let a fleeting lapse in focus leave you missing out on these scrumptious sensations. So, dive into this flavorful feast of a read!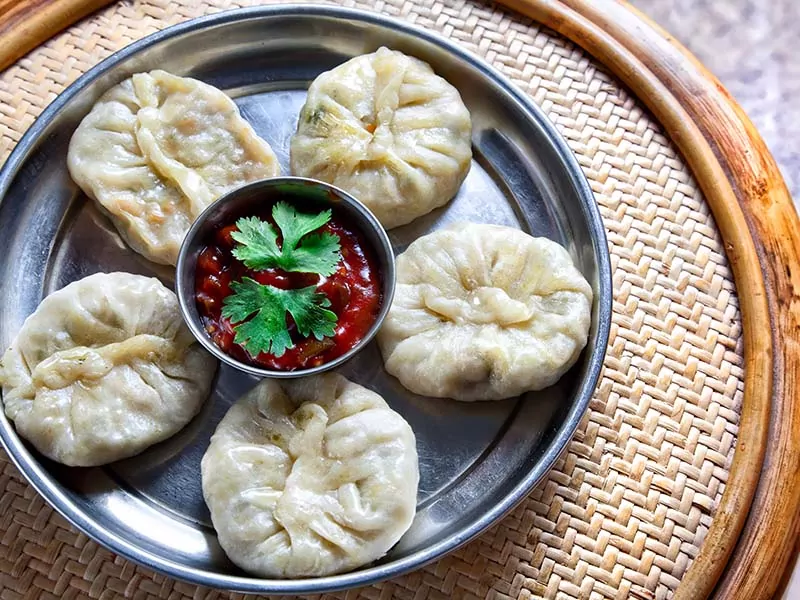 Overview of Tibetan Cuisine
Shaped by its geography, high altitude, and harsh climate, Tibetan food relies on local ingredients like barley, yak, and dairy. Its cuisine features hearty, warming dishes, offering sustenance and energy in the challenging environment. The region's religious and cultural practices also deeply influence its food traditions.
Influence Of Geography And Climate On Tibetan Foods
Tibet's location on the Tibetan Plateau, surrounded by the Himalayas, has significantly impacted its food culture. The high altitude and extreme climate have resulted in a limited variety of crops, with barley being the primary staple grain.
This has led to the development of many barley-based dishes, such as tsampa and various breads. The region's cold temperatures and scarcity of vegetables have also resulted in a preference for high-energy, protein-rich foods like yak meat and dairy products.
Cultural And Religious Significance
Tibetan cuisine is deeply intertwined with the region's cultural and religious practices, particularly Tibetan Buddhism. Food plays an essential role in religious rituals, community gatherings, and family celebrations.
For example, during Losar, the Tibetan New Year, families prepare special dishes like sweet rice (dresil) and deep-fried pastries (khapse) to mark the occasion. Likewise, the offering of food to deities and spiritual teachers is a common practice in Tibetan Buddhism.
Many traditional Tibetan dishes also carry symbolic meaning, further highlighting the close relationship between food and cultural identity.
Tibetan Savory Dishes
When visiting Tibet, be sure to try these delectable savory dishes, as they are bursting with rich flavors that will leave you feeling ecstatic. Indulge in the very essence of Tibetan cuisine and savor every bite.
1. Thukpa – Tibetan Noodle Soup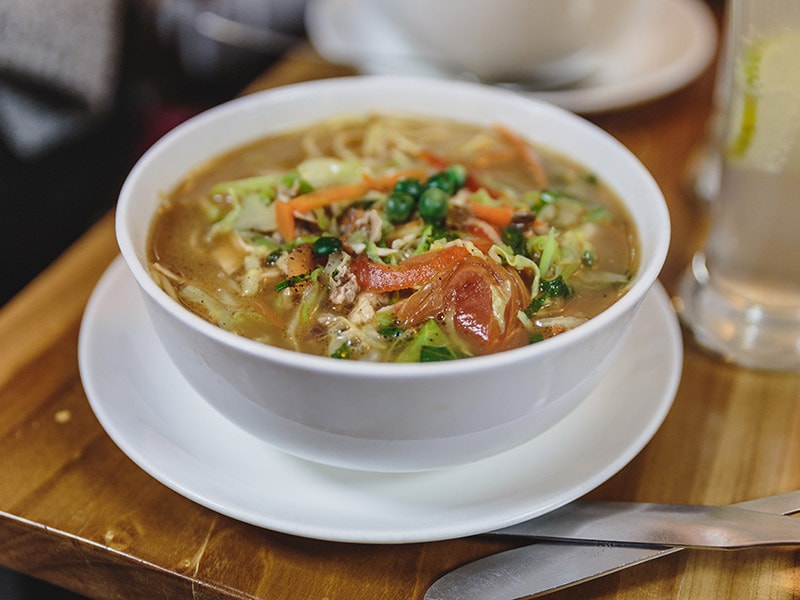 Thukpa is a traditional dinner dish in Tibet that will warm your soul. You can find it at Tibetan tea houses all over Lhasa, and its origins can be traced back to the Amdo region of Tibet.
This delicious noodle soup has become a staple in Tibetan cuisine, and for a good reason. The main ingredient is homemade bhatsa noodles (similar to Italian gnocchi), and they are used to make thukpa bhatuk, a common Tibetan soup. 
In this soup, meat is the star ingredient, with beef, mutton, or yak being the popular choices. However, a vegetarian version can also be made with vegetable bouillon.
Guthuk, a variation of thukpa bhatuk, is another popular Tibetan dish made with special ingredients. It also includes small bhatsa noodles and is traditionally eaten on Nyi-Shu-Gu, the eve of Losar (Tibetan New Year), to symbolize getting rid of the past year's negativities and inviting positives into the new year.
2. Dry Yak Meat – Tibetan Dry Beef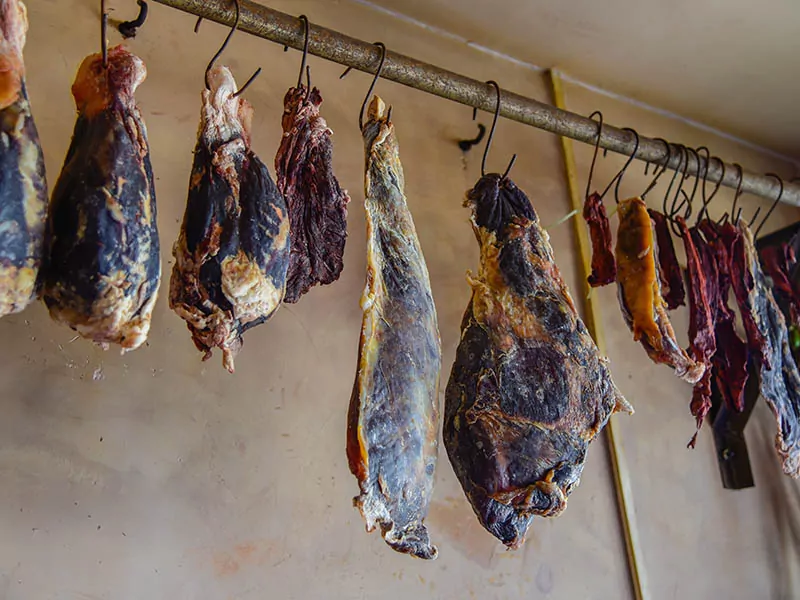 Boasting fewer calories and a protein punch that outshines beef, bison, elk, and even skinless chicken breast, yak meat is a powerhouse ingredient in Tibetan vitality.
The high-calorie content will positively affect combating the cold weather here, and the preparation is also simple. In winter, dried yak meat becomes a staple dish of Tibetans.
Crispy and flavorful dried yak meat is associated with the highlands and Buddhist region of Tibet, where being vegetarian is a tradition. Still, vegetables cannot be grown because of the cold weather.
Tibetans often combine dried yak meat in stewed curries or eat it directly. The high protein content of meat will benefit you.
3. Yak Meat – Tibetan Beef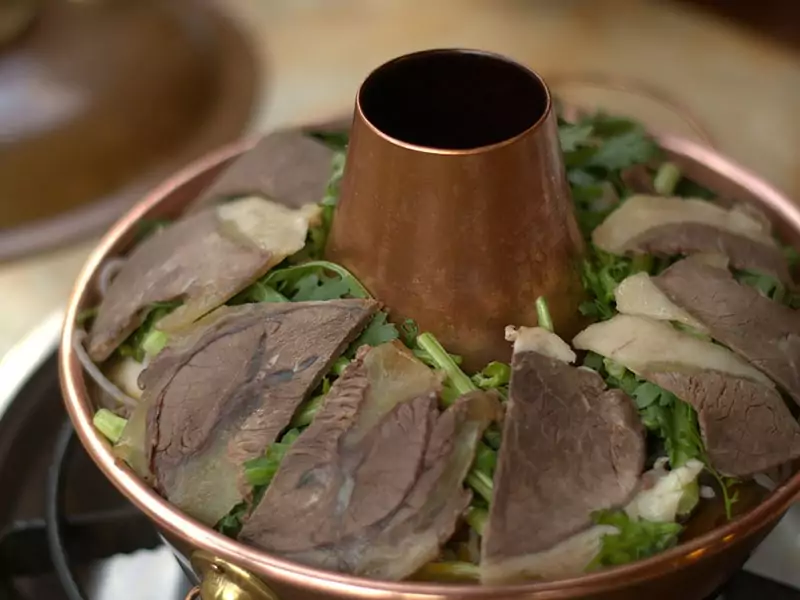 Yaks are a famous dish in Tibet. It was domesticated 2000 years ago. Gradually, it became a source of meat, wool, milk, cheese, and wool for the Tibetans. In addition, Yaks are a towing and riding vehicle for humans.
You can choose from different cooking methods for this food. The Tibetans often dry, boil, roast, stew, or cook curries. Especially, you can eat it raw. You will feel the juiciness and slight sweetness of the meat.
Besides consuming yak's meat, people in the Himalayan region also turn its milk into a unique type of cheese called Chhurpi. You'll come across two varieties of the Chhurpi: soft and hard.
Listen to all informative insights about delicious Tibetan Yak meat.
Feast your senses on the irresistible Tibetan curry, a lunchtime staple savored across the region. This tantalizing medley boasts a symphony of flavors, weaving together succulent yak, tender mutton, hearty barley, creamy yogurt, earthy potatoes, and an exotic blend of spices.
Whether stewed, braised, fried, or toasted, Tibetan curry offers a delightful twist on the traditional dish, infused with the essence of neighboring regions.
You can find many similarities between Tibetan, Nepalese and Indian curries. Tibetan Curries often appear with Cheser Mog rice. This combination usually appears at festivals around the country.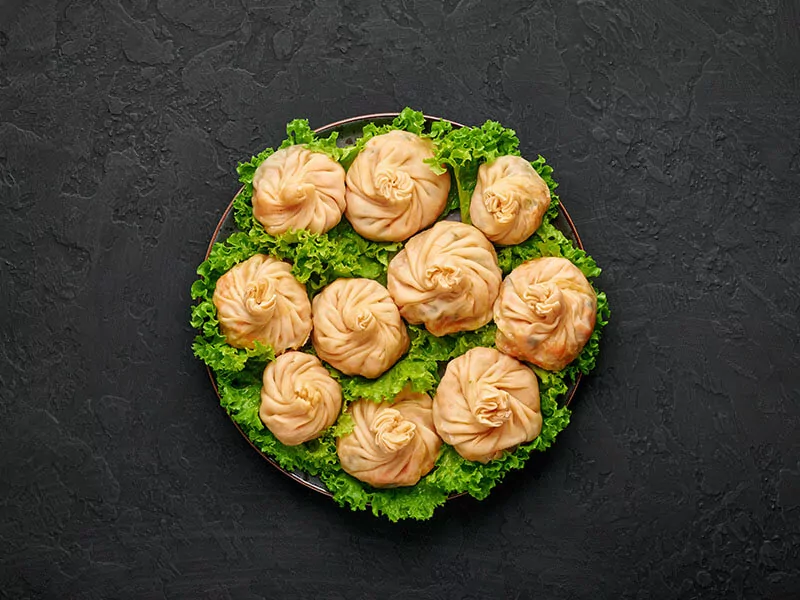 If you come to Tibet, I recommend you try the famous Momo. You can choose the fried, steamed, or boiled method, and enjoy Momo with meat or vegetable filling. A favored side for Tibetan momos is sepen, a traditional Tibetan hot sauce.
A notable distinction of momos is their wheat flour composition, which lends them a sturdy exterior that can be easily grasped without tearing. This characteristic transforms momos into perfect finger food, enjoyed by Tibetans who traditionally savor these delightful dumplings using their hands.
This wonderful dish first appeared in the Katmandu valley in the early 14th century. It was introduced and popularized in China, Tibet, and Japan when the princess of Nepal married a Tibetan King in the 15th century.
Want to try this dish? Dharamshala provides the perfect setting to relish the all-time favorite steamed and fried momos (dumplings).
It is time to discover all the information about how to make awesome Momo.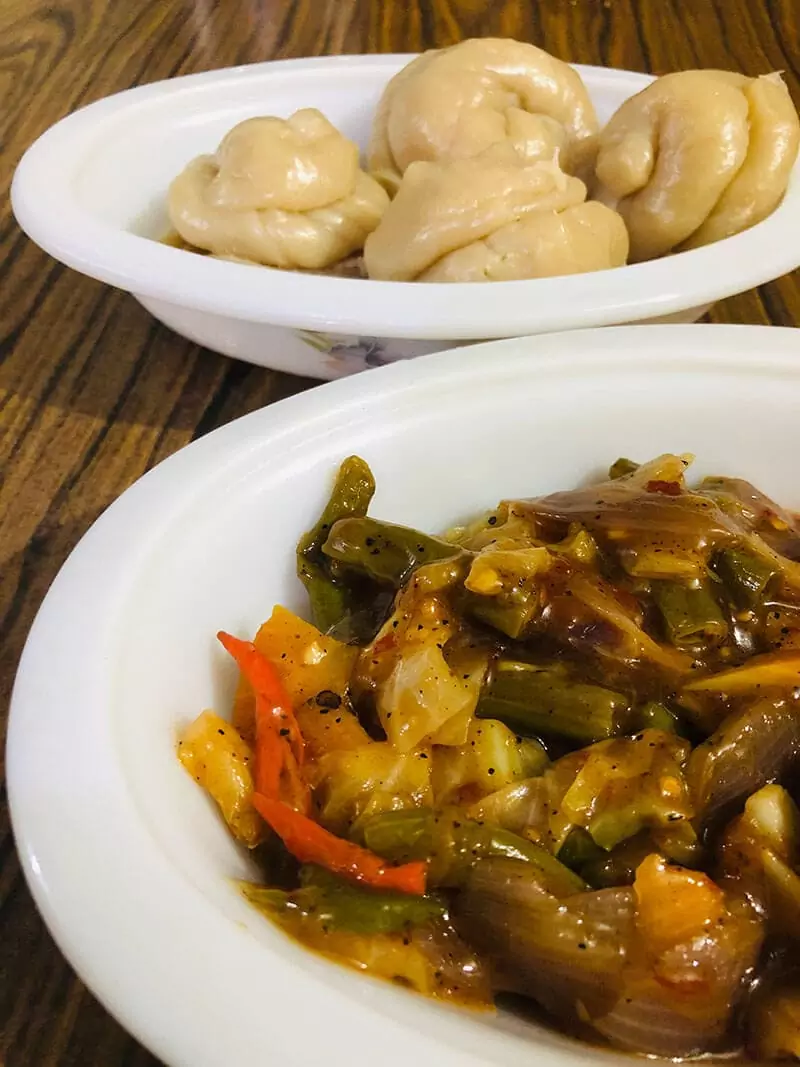 Feast your senses on Shapta, a delectably simple yet flavorful Tibetan treasure. Also known as Shaptra, this traditional stir-fried meat dish entices with its harmonious blend of chili and ginger notes.
Shapta's essence lies in its straightforward yet satisfying combination of ingredients. You can choose from an assortment of meats such as yak, beef, pork, or mutton and savor the dance of Sichuan peppercorns, hot peppers, ginger, garlic, cabbage, oil, onions, sesame oil, soy sauce, scallions, and salt in every bite.
Unlike Indo-Chinese creations, Shapta showcases minimal ingredients, letting the natural flavors shine through. Before arriving at your table, each serving of Shapta is adorned with a scallion garnish, adding a vibrant touch to this "fried meat" masterpiece.
With countless variations across Tibet, there's always a new Shapta experience waiting to be discovered. Elevate your Shapta experience by pairing it with Tingmo, the steamed bread that complements it flawlessly.
Or you can enjoy it alongside rice, rotis, or even bao. Whichever way you choose, Shapta promises a memorable culinary journey.
Tibetan Sweet Foods and Beverages
Following a flavorful feast of savory dishes, indulge in these divine desserts that promise to rejuvenate your taste buds. These luscious, sweet, and tangy confections instantly smite you.
7. Tibetan Yogurt
When talking about unique sweet treats from Tibet, you can't forget the traditional yogurt of this land. It looks similar to other yogurts you see at the stores, but you will not find any additive other than fermented yak milk in this dish.
Tibetan yogurt boasts a creamy, milky-white hue and a velvety consistency. With its tangy flavor profile, luxuriously rich and dense texture, and abundant milkiness, it's a sensory delight. Additionally, Tibetans will add grapes or different types of fruits for various flavors.
Rooted in millennia of Tibetan history and culture, this cherished yogurt dish features prominently in numerous religious festivities, including the Buddhist Shoton Festival.
If you find yourself in Tibet during August, when the Shoton Festival unfolds, be sure to try this delectable yogurt as part of your immersive experience.
8. Po Cha/Su Cha – Butter Tea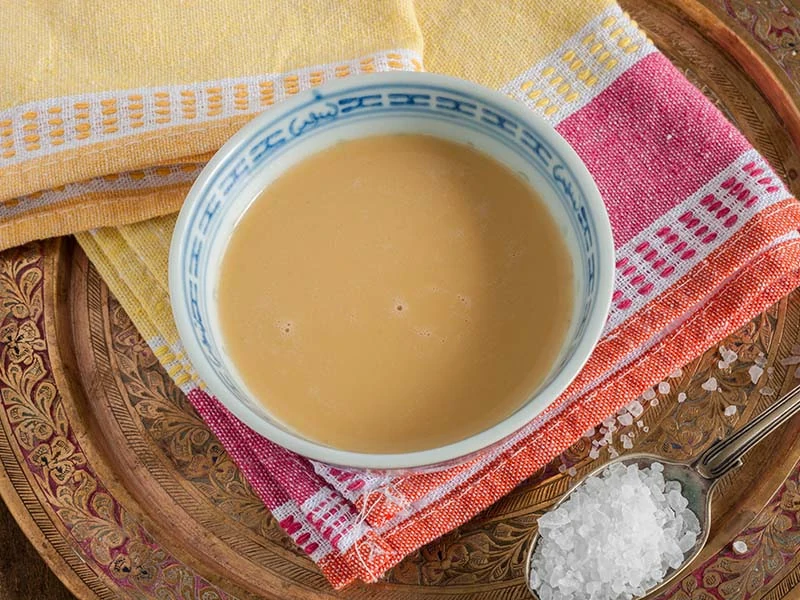 Butter tea is a dessert drink worthy of a try when visiting Tibet. The Tibetans boiled tea with salt and ghee. In some cases, cow's milk butter is used heavily. This tea will keep you warm, and it is perfect to go with Tsampa.
Tea appeared in Tibet in the 10th century, and this signature butter tea is a creation of people in the Himalayan region between Tibet and the Indian subcontinent.
Po cha comes with a wealth of advantages, particularly in elevated regions such as Tibet, where its comforting warmth and substantial caloric content help maintain energy levels.
Additionally, the butter in the beverage serves as a natural remedy against chapped lips—a much-appreciated perk amidst Tibet's windy and open steppes.
9. Tibetan Chang – Barley Wine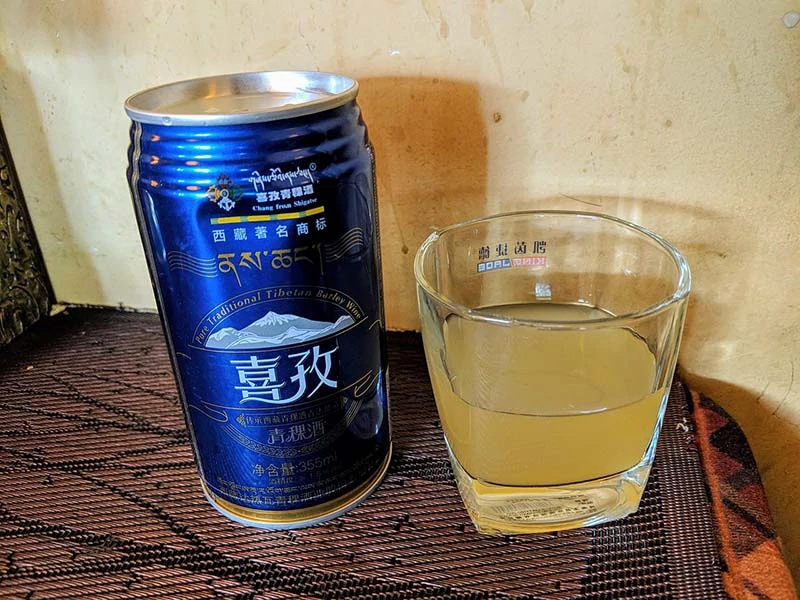 Chang, also known as Tibetan barley wine, is a top favorite drink in Tibet. You will not worry about getting drunk because of the low alcohol content in this drink. Its thick texture and distinctive white color will leave you spellbound.
Semi-fermented barley is the main ingredient of this drink. People in Tibet and the eastern Himalayas will use it during the summer months at room temperature.
It is also said to possess numerous therapeutic benefits, addressing ailments such as the common cold, fevers, allergic rhinitis, and even alcoholism.
As folklore has it, this enticing brew also enthralls the elusive Yeti, or Himalayan Snowmen, who are known to pilfer from remote mountain villages for a taste of this legendary elixir.
10. Dresil/Dresi – Sweet Rice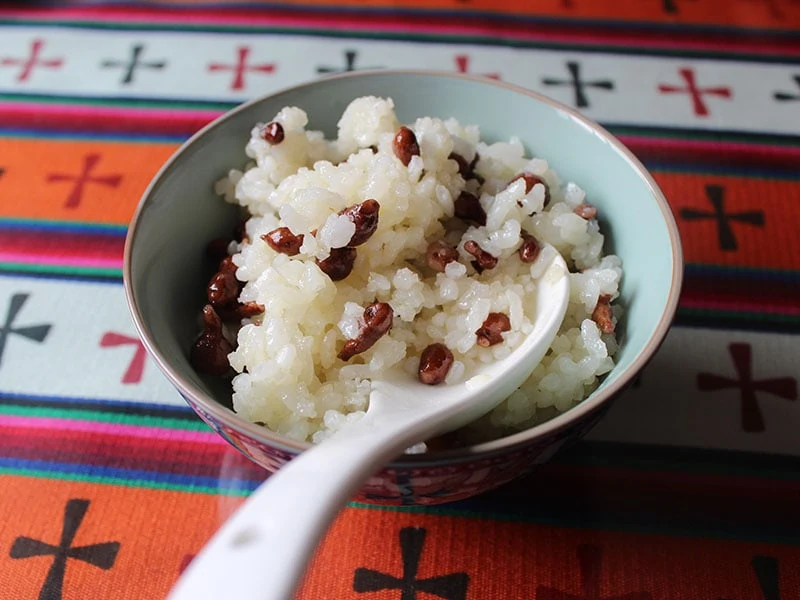 Dresil, or Tibetan sweet rice, is a signature dish that appears on special occasions such as New Year and religious holidays. It is a symbolic dish of Central Tibet. Its sweet taste will knock you out in no time.
Droma, a root native to Tibetan grassland, sugar, and butter are the main ingredients that make up this delicious food. Tibetans will add Dri (female yak butter) to increase the dish's creaminess.
You can find much in common between this food and sweet potatoes in Tibet. In contrast, it is not easy to find Dresil in other parts of the world because Droma only grows in high mountain areas.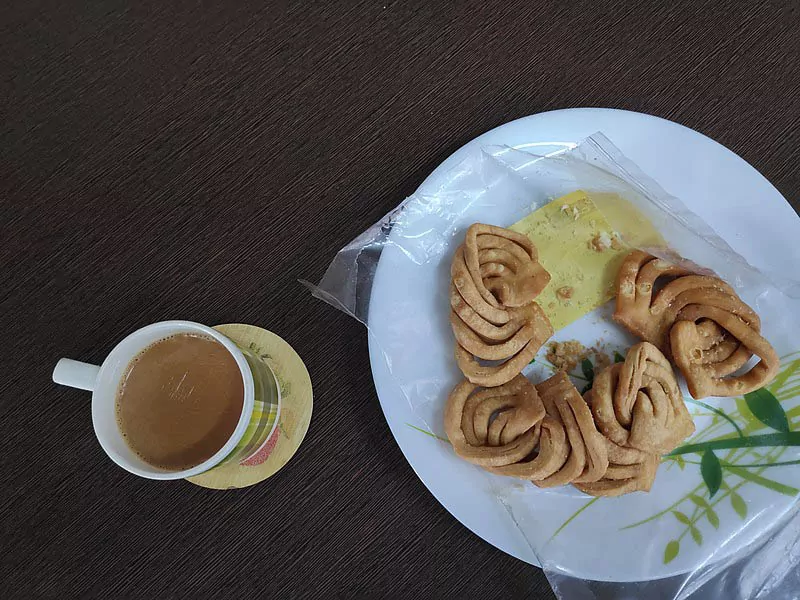 Another sweet that I would recommend to you in Tibetan cuisine is Khapsey. It is also known as Tibetan cookies or biscuits. Khapsey comes in a variety of shapes and textures.
You can choose Khapsey with a donkey ear shape to enjoy. Some versions of it have powdered sugar on top. These crispy and delicious cookies are preferred for special occasions like Losar (Tibetan New Year). In addition, you can also see it at weddings.
Affectionately referred to as "mouth-eat" by Tibetans, these cherished cookies embody the essence of their purpose. During festive occasions, cooks whip up vast amounts of khapse for offerings, gift-giving, and as a tasty distraction to munch on while preparing other holiday dishes in the kitchen.
Other Tibetan Food Dishes
If you are not satisfied with the foods I mentioned above, you can eat other famous Tibetan dishes in this section. Let's check them out right now!
12. Balep Korkun – Monastery Bread
Balep is a famous Tibetan delicacy in every breakfast that you should not miss. This wonderful dish made from baking powder originates from Tibet and is popular in the Central part of the country. This bread looks similar to Naan of India and Western Asian countries.
You can find many different variations of Balep across parts of Tibet. You can find versions of Amdo Balep (basic round bread), Numtrak Balep (deep-fried bread), Shamey Balep (fried vegetable pies), and Sha Balep (fried meat pies).
13. Tsampa – Roasted Barley Flour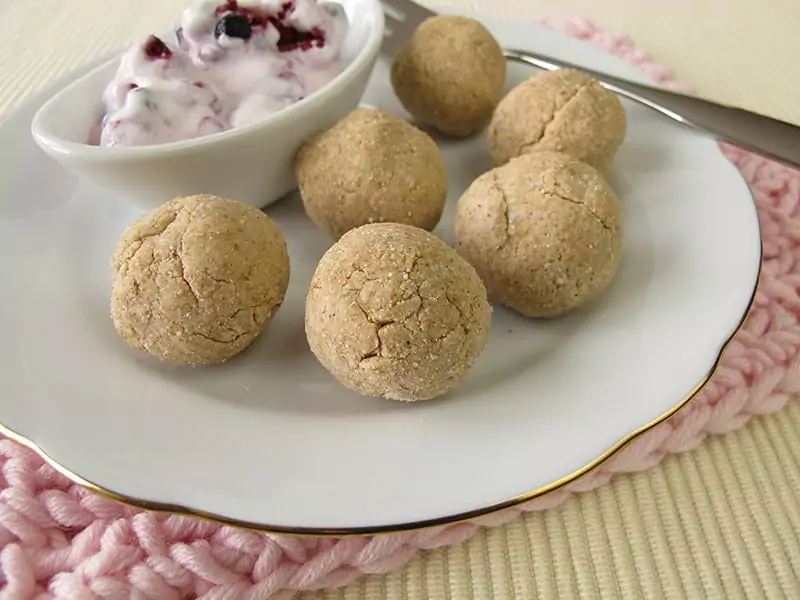 Tsampa is one of the common staple foods of Tibetan cuisine. Chefs will use roasted barley flour and butter tea to make this delicious food. And its sweet and nutty flavor of Tsampa will captivate you.
Thanks to the simple preparation, it is a favorite food of most Tibetans. It is famous in Turkestan and Mongolia's cuisine with the name "Zamba".
This dish appeared in Tibet a few centuries ago, and when China and Tibet merged in the 1950s, it became standard on the battlefields.
Tsampa is associated with the culture of Tibet. It is a staple food during the Losar or Tibetan New Year festival. Tibetans consider Tsampa a symbol of peace and prosperity.
Rich in fiber and vital minerals, tsampa boasts prebiotic properties that encourage the proliferation of beneficial gut bacteria. Additionally, its low glycemic index aids in stabilizing blood sugar levels, preventing abrupt fluctuations.
14. Tingmo (Steam Bread)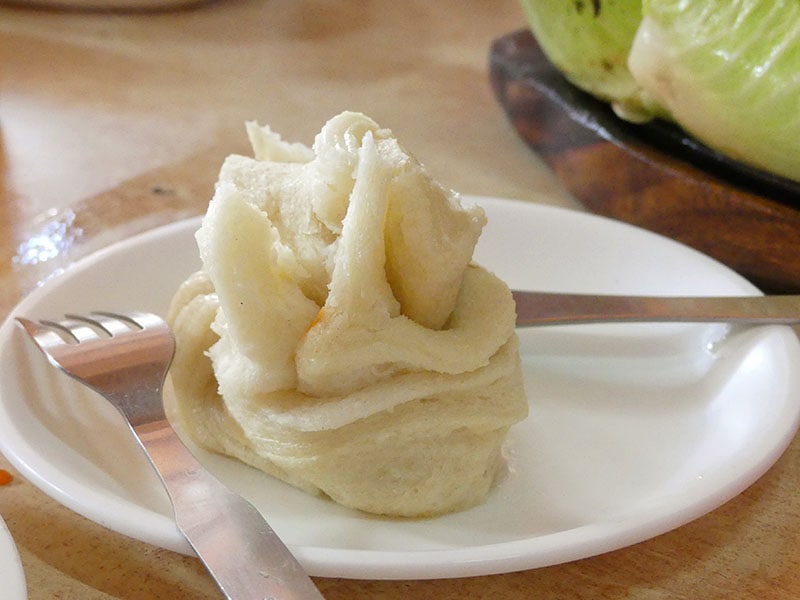 Tingmo is the cloud-like delight of Tibetan cuisine! This scrumptious steamed bread, often compared to Chinese flower rolls, boasts a soft and fluffy texture that melts in your mouth.
Unlike its cousin, the momo, Tingmo is a pure, unfilled pleasure – no beef or chicken distractions here! But don't let its simplicity deceive you.
This versatile bread is a perfect companion to an array of dishes, from vibrant vegetables and succulent meats to comforting dals and tantalizing Phing Sha – a medley of cellophane noodles, meat, and wood ear mushrooms.
The name "Tingmo" itself whispers a poetic origin, believed to be a fusion of "tinga," the Tibetan word for "cloud," and "momo," the Tibetan term for "dumpling." So go ahead and try the heavenly harmony of Tingmo!
Traditional Tibetan Food Customs And Etiquette
Venture into the realm of Tibetan food customs and etiquette to deepen your appreciation of this unique culinary culture. Discover the time-honored traditions and practices that enrich the dining experience in Tibet.
Eating Habits And Meal Times
In traditional Tibetan households, meals are typically consumed three times a day, with breakfast being the most important meal. Breakfast holds the most significance as the largest meal for Tibetans, who typically enjoy roasted barley flour porridge.
Balep and Sha Phaley, two varieties of bread filled with meat and vegetables, are common lunch options. Dinner predominantly features soup, with Thukpa being a popular selection that includes meat, vegetables, and an assortment of noodle shapes.
Table Manners And Etiquette
When dining at a Tibetan restaurant, immerse yourself in the unique cultural experience by adhering to local customs. Enjoy your meal quietly and mindfully, using your right hand or the provided bamboo chopsticks.
And you should wait for everyone to be served before digging in, and remember that fish is not consumed due to religious beliefs.
If you have the privilege of visiting a Tibetan family, show respect by allowing elders to lead and being cautious not to touch children's heads. As you enter their home, remember avoid stepping on the threshold and address individuals with "la" following their names.
A thoughtful gesture when visiting is to bring a small gift, such as butter tea and barley beer, presenting it with both hands raised.
As you sit with your Tibetan hosts, ensure your feet are facing away from the group and graciously accept drinks served by your host. Embrace the Tibetan hospitality, as they will continually offer food to showcase their generosity.
Once you are satisfied, gently decline additional servings by pressing your palms together and bowing as a sign of appreciation.
FAQs
Ready to dive deeper into the world of Tibetan cuisine? Explore my comprehensive FAQ section, where I address your burning questions and satiate your curiosity about these delightful dishes.
---
It Is Time To Go!
Have you ever been to Tibet and enjoyed the excellent food of this land? Pack your bags and set off to explore the distinct and delicious flavors of this enchanting land. Let this carefully curated list be your indispensable guide on a gastronomic journey like no other.
Share the joy of these exquisite delights with others by spreading the word, and if you feel I've missed any must-try dishes, feel free to contribute your discoveries in the comments. Bon appétit and happy travels!