During Thanksgiving or Christmas, poultry seasoning is the spirit of every roasted turkey. But have you ever tried any poultry seasoning substitutes?
If yes, I guess it would be a great gift for your family members when they can enjoy the poultry dishes in the flavor of their favorite spices and herbs.
In this article, I will offer you amazing poultry seasoning alternatives that allow you to maximize your creativity in cooking and make dishes meeting your own tastes.
What Can Be Used In Place Of Poultry Seasoning?
Here is the list of spices and herbs you can use as poultry seasoning alternatives:
1. Homemade Poultry Seasoning
2. Herbes De Provence
3. Italian Seasoning
4. Za'atar (Zaatar)
5. Sage
6. Thyme
7. Oregano
8. Rosemary
9. Marjoram
10. Garlic
11. Salt And Pepper
12. Turkey Rub
13. Citrus Blend
So, What Is Poultry Seasoning?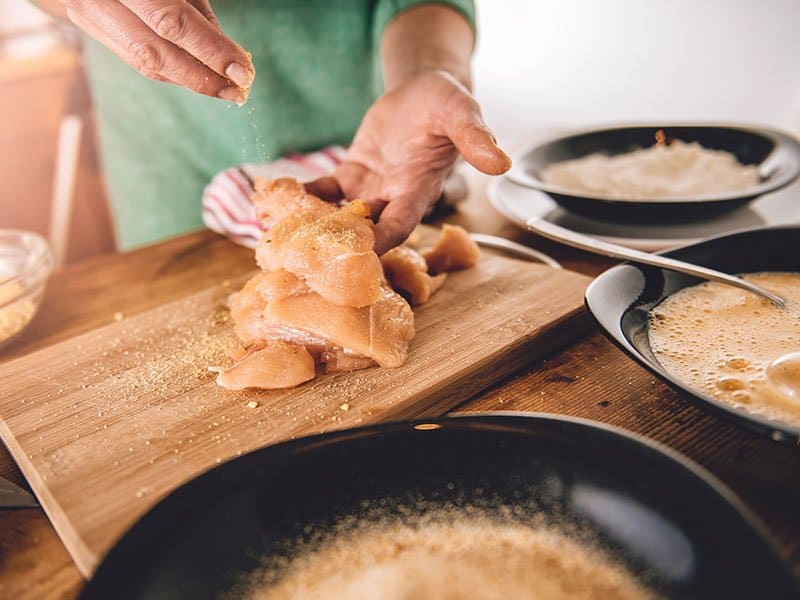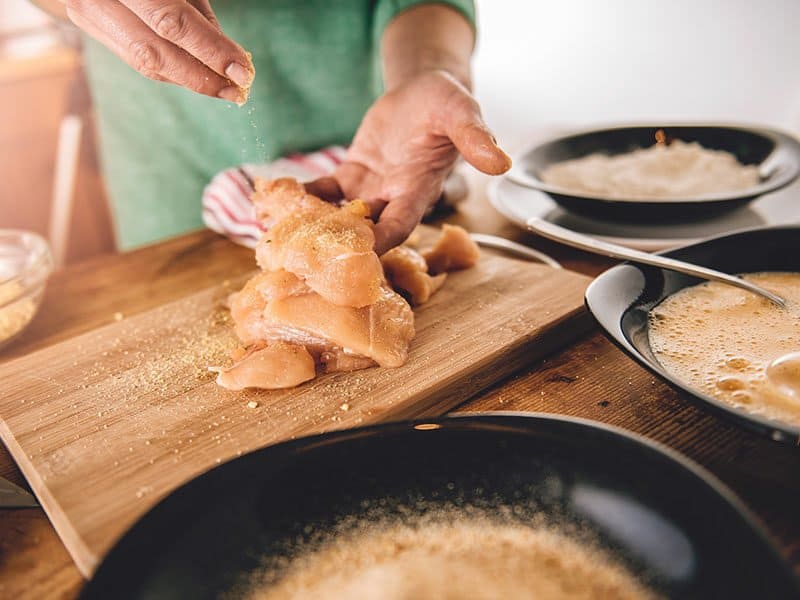 Poultry seasoning is an aromatic mixture of the most flavorsome herbs and spices. It is usually used for rubbing on chicken and turkey to make the white meat less bland in baking and roasting recipes.
When calling its name, people tend to assume that it is specialized in poultry dishes. It actually works well on seasoning soups, rice, salads, red meat, and vegetarian recipes such as tofu and vegetables.
The delicious seasoning is so versatile for being added to various dishes to spice them up. The flavor of poultry seasoning is not overpowering in your recipes' taste, but it just mixes well with other ingredients.
It is convenient for you to purchase commercial poultry seasoning made of dry ingredients from supermarkets. Each poultry seasoning brand has different seasoning recipes with some additional ingredients that will meet the variety of consumers' tastes.
However, some main ingredients, including sage, marjoram, and rosemary, are still kept the same for every single product to bring the distinctive flavor of poultry seasoning to your meals.
The Reasons Of Poultry Seasoning Replacement
Although buying prepared poultry seasoning jars from supermarkets is just a piece of cake, many consumers choose its alternatives for several reasons:
Availability: It is difficult for you to find poultry seasoning in stores in your neighborhood because it is not a daily essential product like sugar or salt.
Flavor: Sometimes, the flavors like floral aromas or licorice added to the commercial poultry seasoning products by manufacturers do not meet the consumers' tastes.
Allergy: Some ingredients in store-bought poultry seasoning may cause allergy for some individual consumers, although these situations are not so common (1) .
13 Amazing Poultry Seasoning Substitutes
If you run out of pre-mixed poultry seasoning when your dish calls for it, you can choose one of the following alternatives.
Homemade Poultry Seasoning
Homemade poultry seasoning is the best replacement of the prepared products with many housewives. There are no fixed recipes for homemade poultry seasoning.
However, like the typical content of commercial products, you should include the main ingredients of rosemary, thyme, marjoram, and especially sage in the homemade poultry seasoning to achieve its traditional flavor.
Moreover, you can add some other ingredients such as black pepper, garlic powder, nutmeg, and ginger to create your own recipes that depend on your preferences.
The most important thing is that the homemade poultry seasoning is expected to be spicy with a sharp aroma. Poultry seasoning is mostly prepared with dry spices and herbs for long-term preservation, but you can also replace them with fresh ones if you like.
But the fresh poultry seasoning just lasts within three days when stored well in the fridge.
Therefore, you should consider preparing small amounts of fresh poultry seasoning that are enough for your recipes. Otherwise, you may discard leftovers in the next few days.
Because the poultry seasoning contains rare spices and herbs that are difficult to be found in your spice cabinet, you need to spend time grabbing them from the store before you want to make your own seasoning.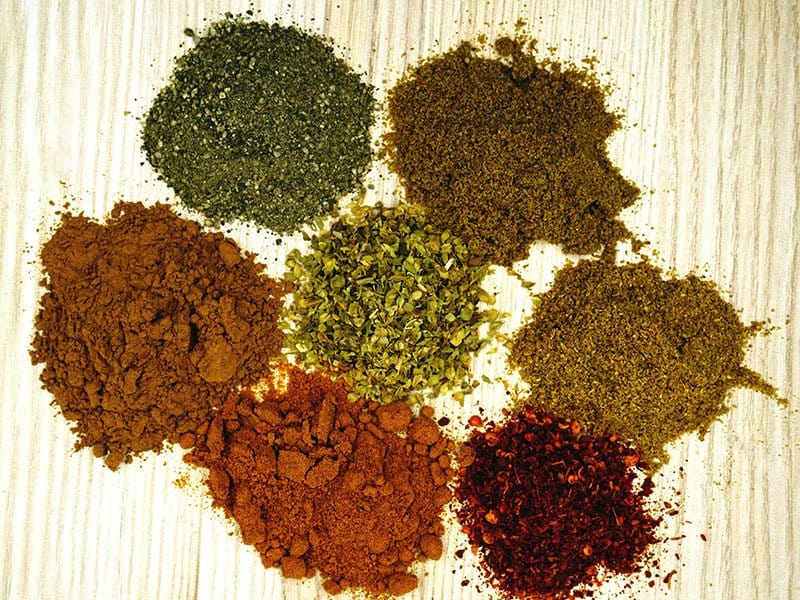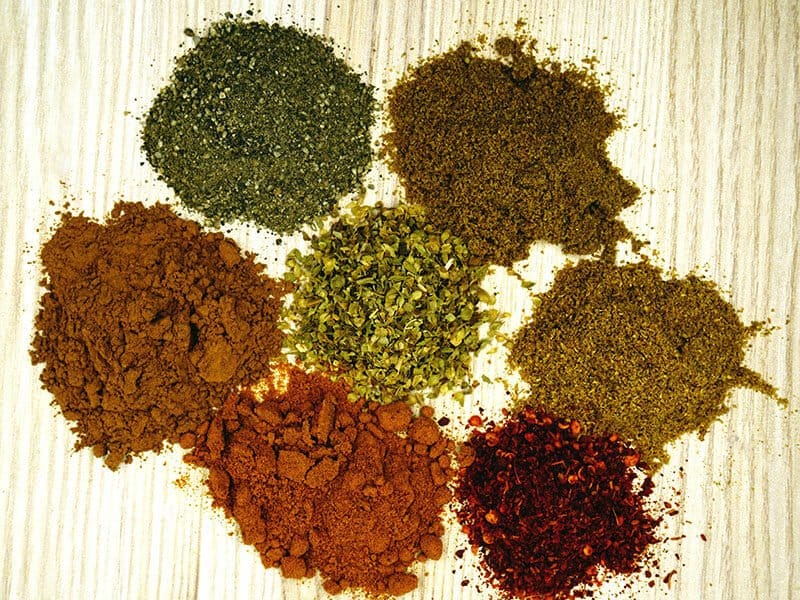 Now, let's have a closer look at how to make poultry seasoning at home by watching this video!
Herbes De Provence
The name "Herbs de Provence" comes from an area of France called Provence, where the herbs used for producing the goods are grown.
While the product content is quite different from that of poultry seasoning, it still comes with thyme, rosemary, and marjoram, which are the main ingredients of poultry seasoning.
If you notice in the list of ingredients, you will realize that this poultry seasoning alternative lacks sage, which is the key point in creating the lovely flavor of poultry seasoning.
Therefore, when using this alternative, you should add some sage to your dishes for a more well-rounded flavor. Alternatively, it's acceptable to use oregano as a replacement for sage in case you don't have this ingredient readily available in your kitchen.
However, herbes de Provence is made with the fragrance of lavender that is a well-known flower of the romantic country. Although this additional aroma will make your food more flavorful, it will not taste like original poultry seasoning as you desire.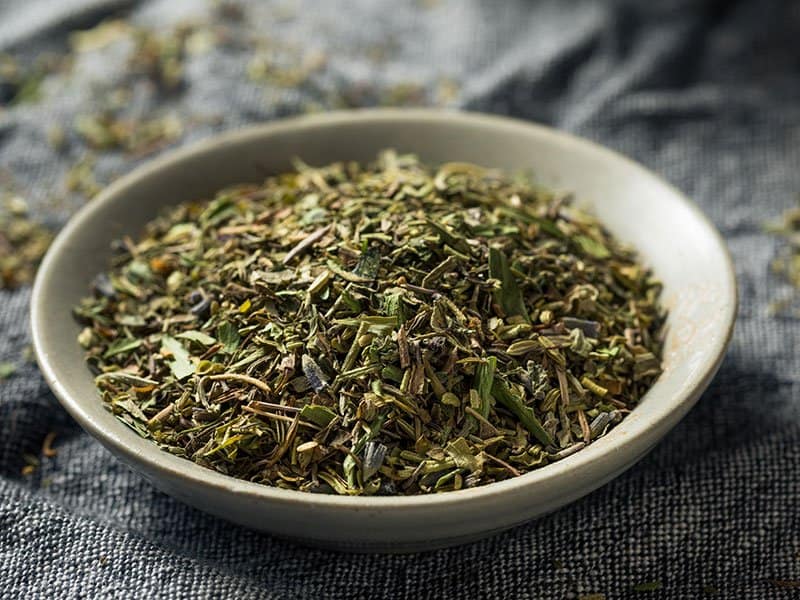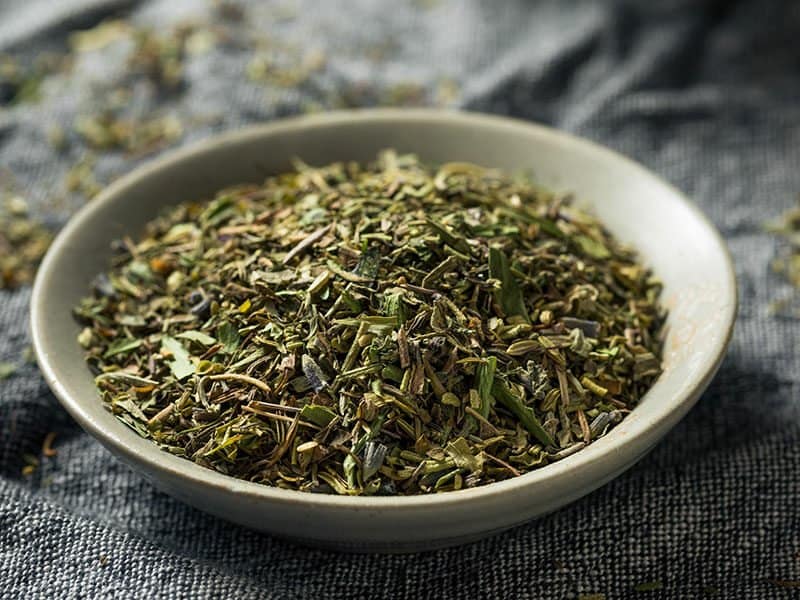 If you want to access the homemade herbes de Provence recipe, just watch this video!
Italian Seasoning
In spite of its name, this seasoning is made from America. Italian seasoning consists of European herbs and spices, so it is easy to understand why it has the flavor mostly the same as the American poultry seasoning.
But you will find it a little citrusy and earthy when tasting it. The seasoning production meets the consumption needs of immigrants in America who want to access herbs commonly used in dishes from the Mediterranean.
Italian seasoning is the aromatic mixture of thyme, rosemary, and marjoram, which are also found in the poultry seasoning ingredient list.
Like herbes de Provence, Italian seasoning does not contain sage, so adding some sage in your recipes will recall the traditional flavor of your dishes.
This substitution is great for meatloaf, pasta, chicken, turkey, and marinades, and you can apply a substitute ratio of 1:1. Once the dish is done, use a poultry shear with a sharp edge to cut the meat apart, and you'll be surprised by how deeply the seasoning penetrates the meat.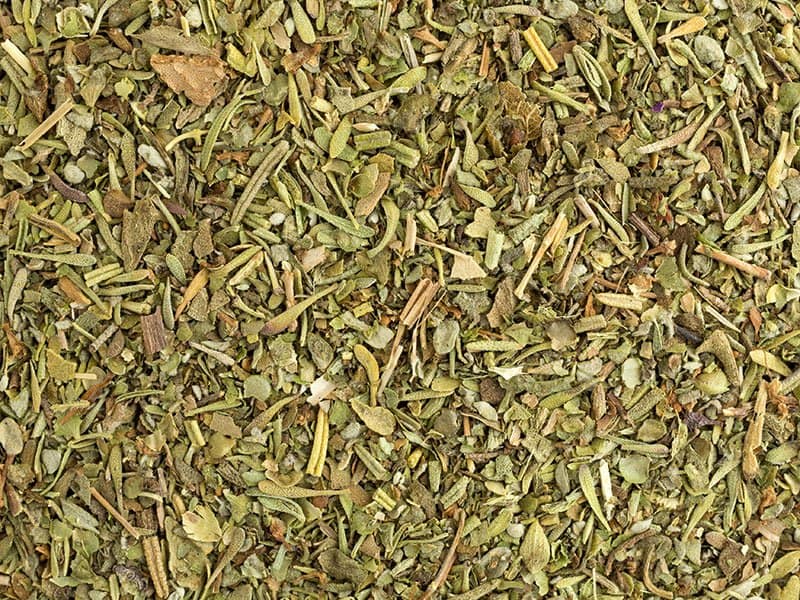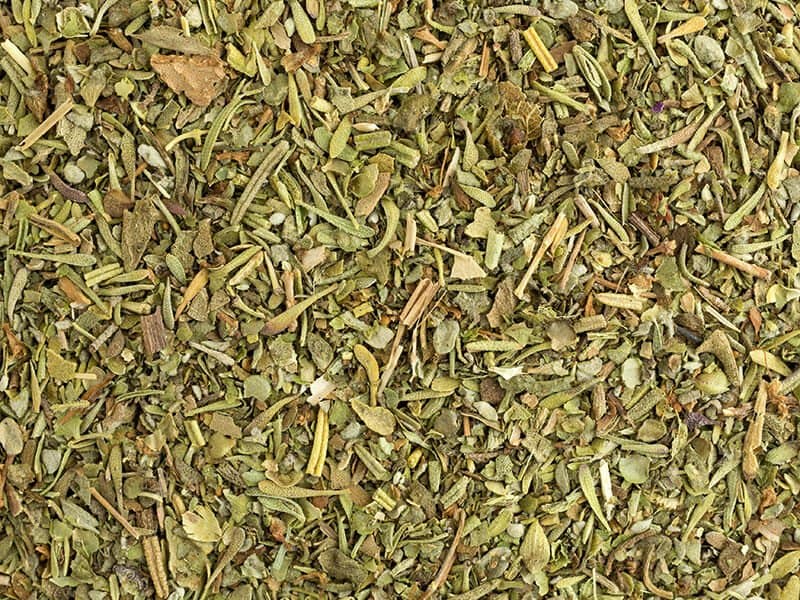 Do you want to create homemade Italian seasoning? Just watch this video for a visual direction.
Za'atar (Zaatar)
This is a popular ingredient in many dishes in Middle Eastern cuisine, as well as Mediterranean and Arab dishes. It has a quite similar flavor to poultry seasoning. Thyme and marjoram are two core ingredients in za'atar. Sumac is also found in this product as an extra spice.
To be more specific, sumac is a processed product from dried and ground fruits of the Sumac plant. A fruity and citrusy taste is what sumac can bring to your dishes. Hence, za'atar is an ideal option to replace poultry seasoning in savory recipes.
Because za'atar contains marjoram, thyme, and sumac, it can be an ideal substitute for marjoram, thyme, and sumac as well, especially when used in Middle Eastern dishes. Talk about a versatile and accommodating ingredient!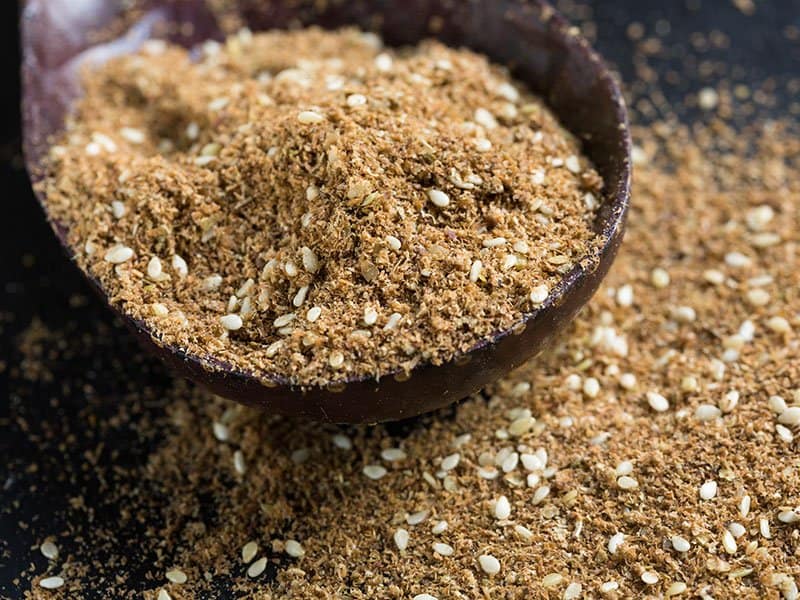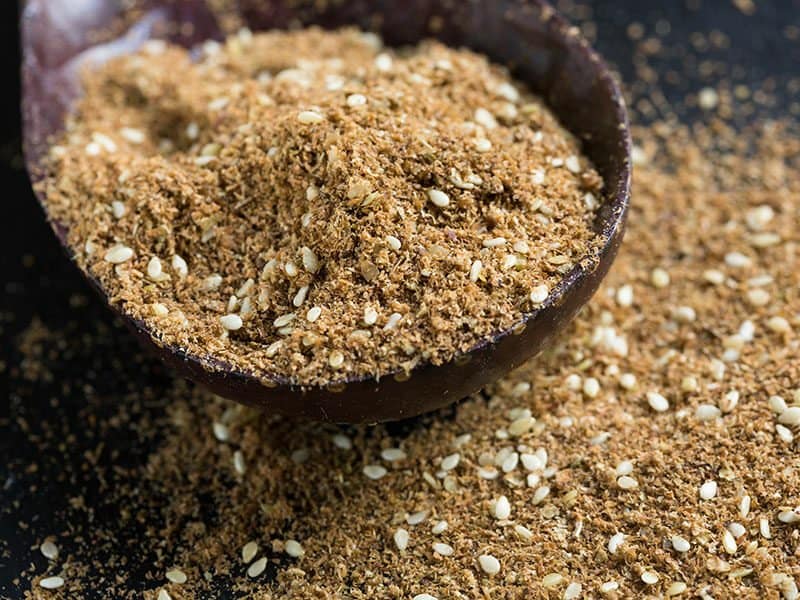 This video will show you the visual instruction for the homemade za'atar recipe.
Sage
Because sage is the key ingredient of poultry seasoning, using it in place of poultry seasoning is a smart choice for you. You can replace one teaspoon of poultry seasoning with ½ teaspoon of dry sage for fried turkey, chicken, and stuffing.
In addition, instead of using sage alone, you can make a mixture having a similar flavor with poultry seasoning by mixing rosemary, sage, and thyme together.
Moreover, you can combine sage and black peppercorns to create another poultry seasoning alternative. In comparison to poultry seasoning, sprinkling this mixture in your dish will give an extra spicy effect.
It can apply excellently with meat-based recipes such as chicken marinades, burgers, and casseroles. For the most tasteful food, I offer you a gold ratio for the replacement:
One teaspoon poultry seasoning= ¼ teaspoons black peppercorns +¾ teaspoons sage.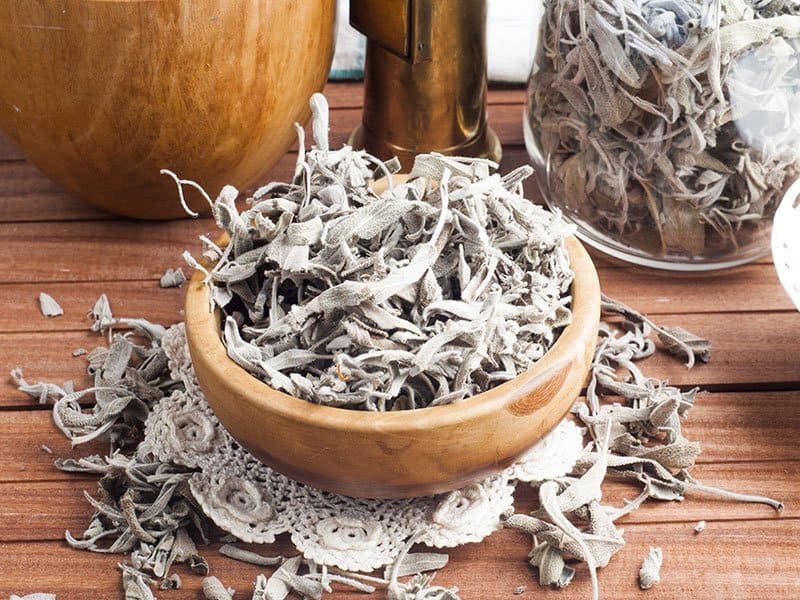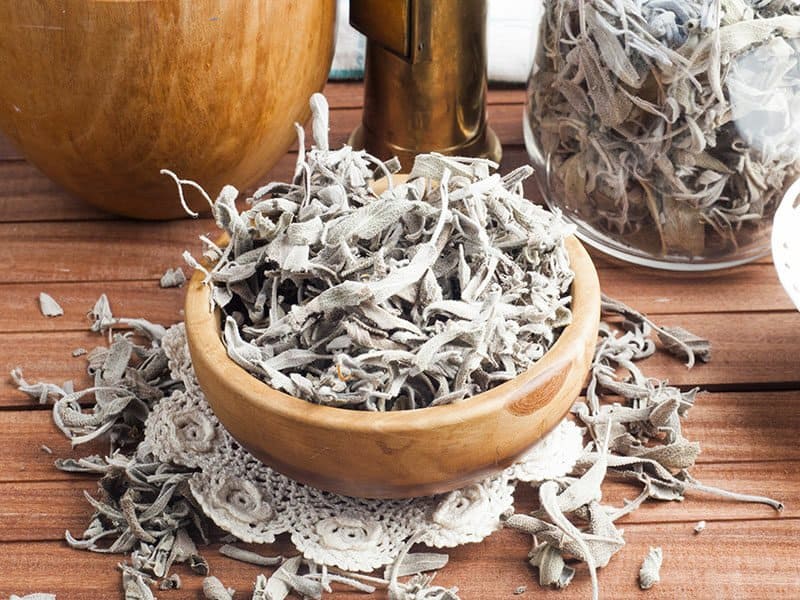 Thyme
Besides sage, thyme is also one of the primary ingredients of poultry seasoning. So, it is a good choice of poultry seasoning substitution in which one teaspoon of poultry seasoning will be substituted by ⅓ teaspoon of thyme.
Although it cannot make your food have a sharp flavor like poultry seasoning, it at least brings you a light mint aroma.
Because thyme's signature flavor and aroma are not overpowering, it is easy for you to combine it with other ingredients like nutmeg, garlic, and rosemary for different fragrant seasoning recipes. In addition, adding thyme to chicken or turkey fare will enhance your dishes' taste a lot.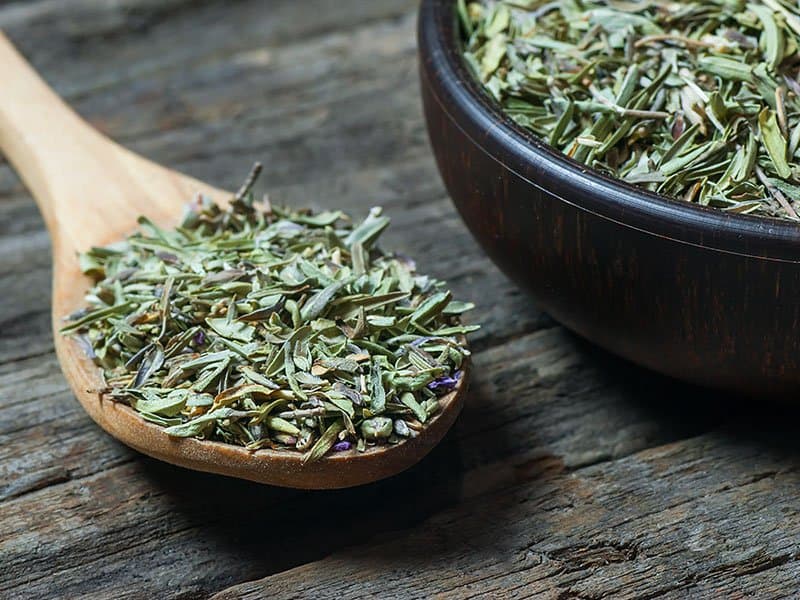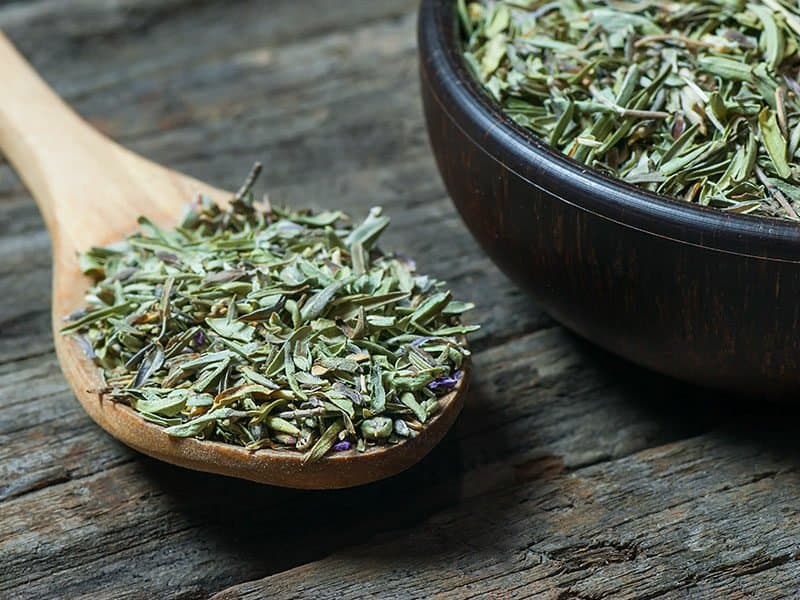 Oregano
Oregano is not a typical ingredient of poultry seasoning. However, it includes some spices and herbs such as marjoram, rosemary, black pepper, garlic, salt, and basil that are also found in poultry seasoning.
Therefore, it is a good idea to substitute poultry seasoning with oregano.
Oregano has a pungent, earthy, and a little minty aroma. You can substitute one teaspoon of poultry seasoning with ⅓ teaspoon of dry oregano.
Because the oregano flavor is quite overpowering in your dish, you should measure carefully the amounts of oregano you should put in your recipes.
In addition, you can combine oregano and some thyme to make a mixture taste more similar to poultry seasoning.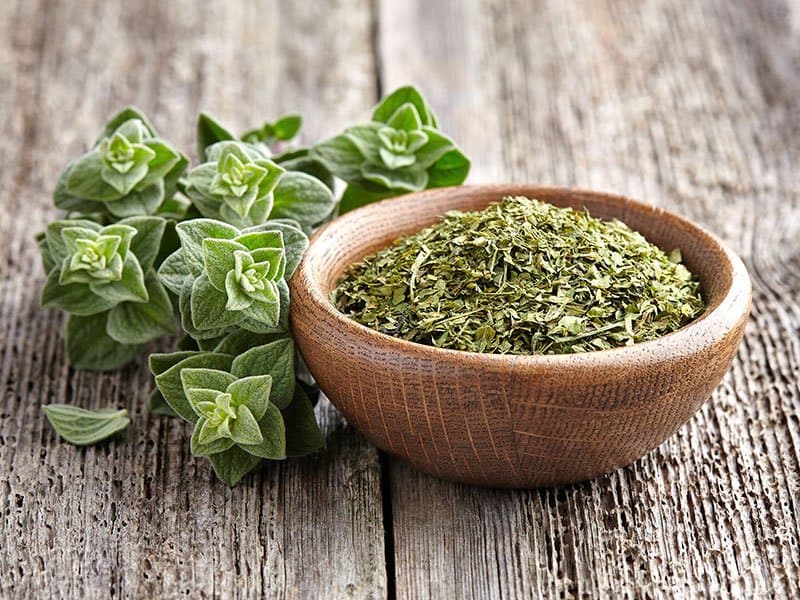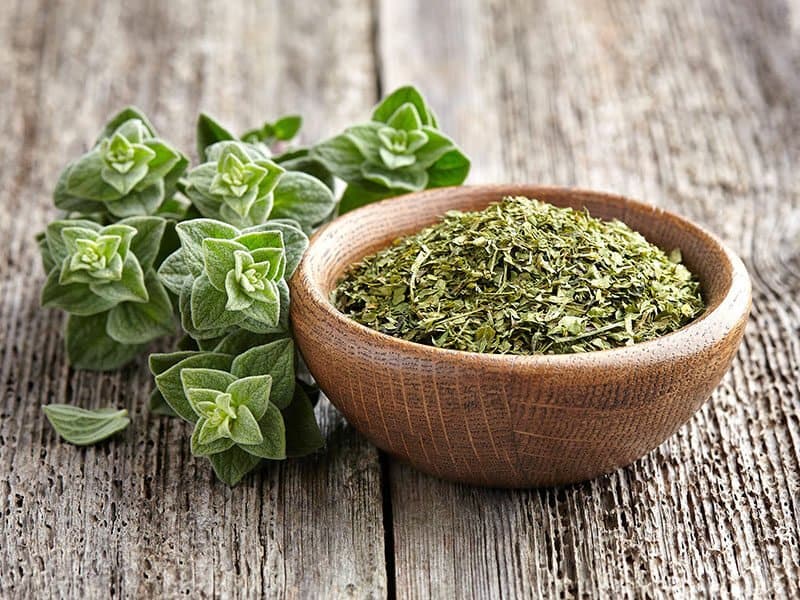 Rosemary
Rosemary is an essential part of making poultry seasoning. When used in place of poultry seasoning, rosemary can not bring the full flavor of poultry seasoning in your dish because it lacks other ingredients of the seasoning.
It comes with a strong aroma and pungent taste but will not be overpowering in your recipes. Just use ½ teaspoon of rosemary in place of 1 teaspoon of poultry seasoning.
You can mix rosemary, salt, and pepper to form an aromatic mixture to rub on the poultry, which will create a pleasant flavor in cooked poultry dishes.
If you want a stronger flavor close to poultry seasoning, you can combine rosemary with other herbs like thyme, sage, and oregano. This seasoning recipe will work greatly on fish, meatloaf, roasted chicken, potatoes, and marinades.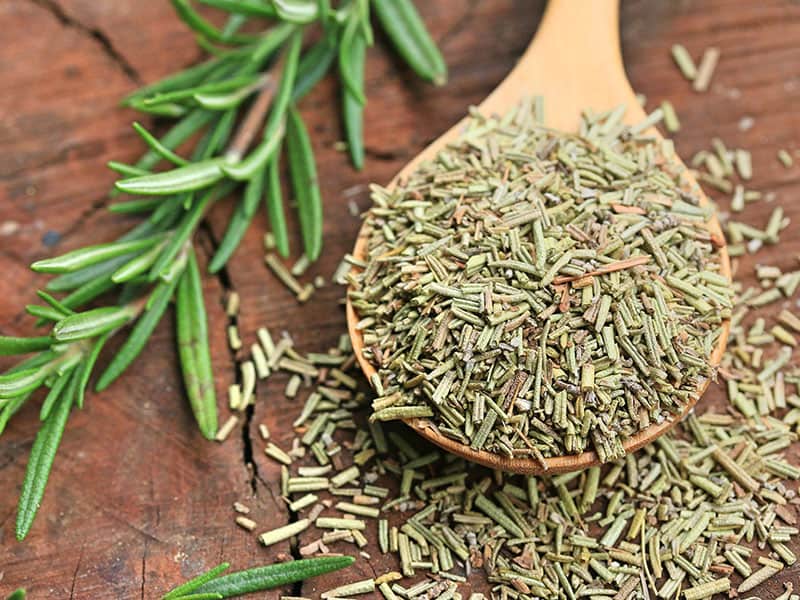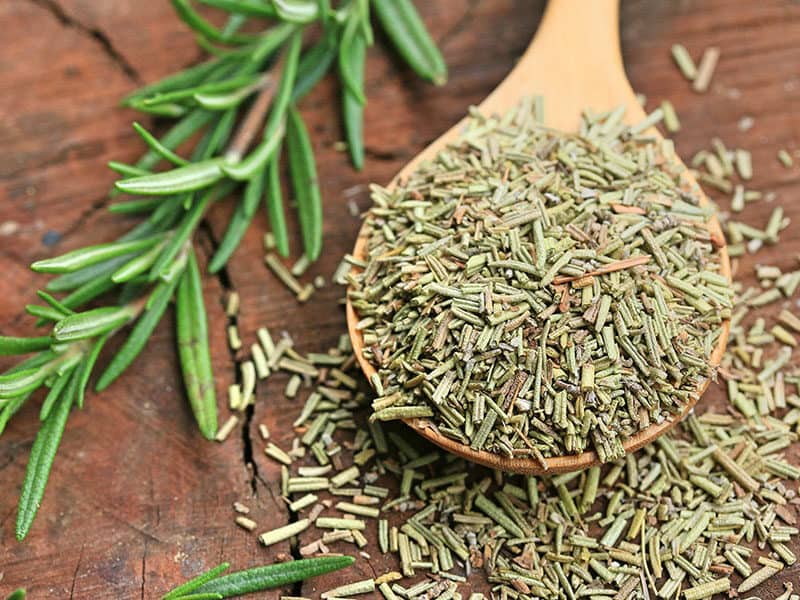 Marjoram
Although marjoram is usually included in poultry seasoning, it is not as popular as sage and thyme. But it does not mean that marjoram is not an important ingredient.
There are two types of marjoram, dry and fresh marjoram, that can be used to substitute for poultry seasoning in cooking chicken, turkey, stuffing, pizza, or stews. This kind of spice has a little floral, citrusy, and woodsy flavor.
When mixed with other ingredients in poultry dishes, it will help highlight the food's rounded taste rather than powering it.
If your recipes come with nutmeg, sage, and garlic, do not hesitate to put some extra marjoram because it will create a great match of flavor.
For every single teaspoon of poultry seasoning your dishes call for, you can substitute it with ⅓ teaspoon of marjoram. While fresh marjoram is put at the end of your cooking, the dry form is needed earlier in the cooking process.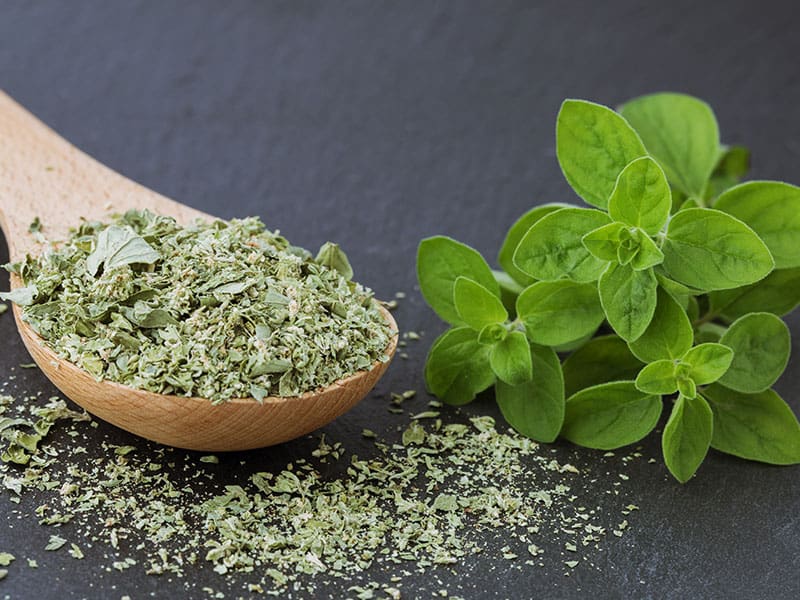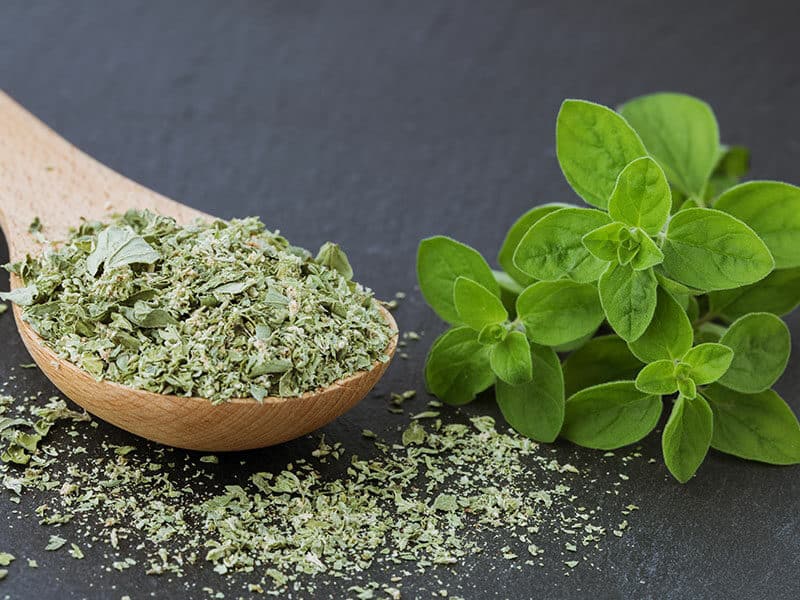 Garlic
While it is not a common ingredient of poultry seasoning, it is no doubt that garlic has its unique and sharp flavor. When used as a poultry seasoning alternative, garlic will not completely replicate the taste of seasoning.
However, that garlic reinforces the overall flavor of poultry is unavoidable. For a perfect combination, you can mix garlic with some rosemary or thyme that can be found in your kitchen pantry.
Or you can try a simpler mixture of salt, garlic, and pepper, which is extremely suitable for poultry-cooked dishes.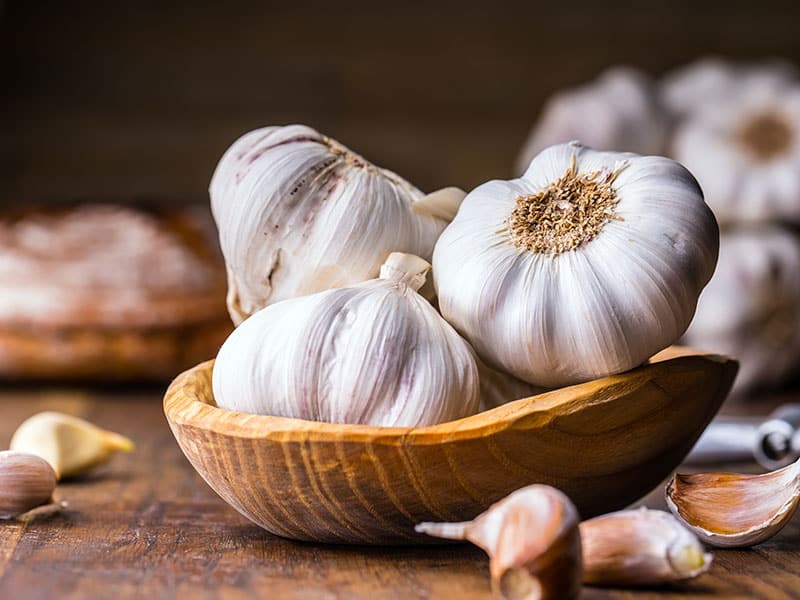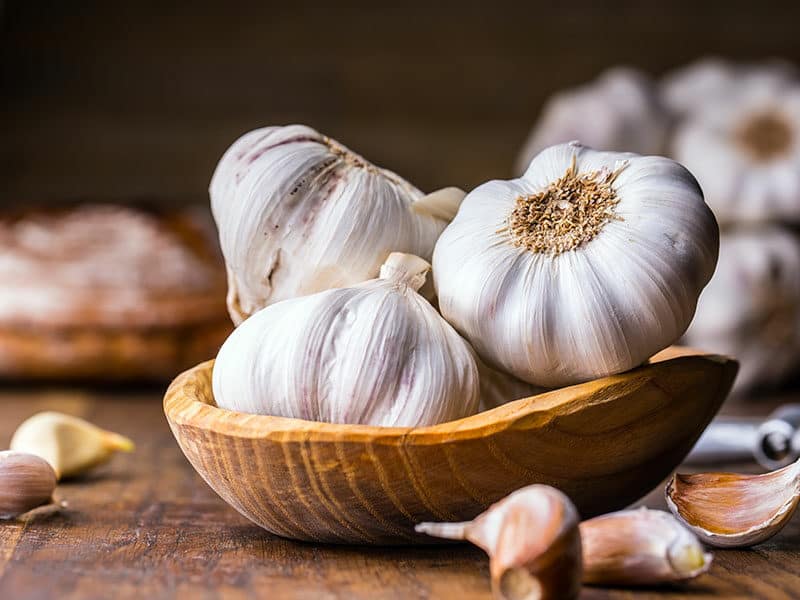 Salt And Pepper
If you do not have all the above poultry seasoning alternatives in your pantry, you still have a simpler choice.
Although it is impossible for the salt and pepper mixture to bring the fullest flavor to your dishes, like poultry seasoning, it still comes with a little salty and spicy flavor for your food.
The ultimate combination tip would be mixing sea salt with cracked black pepper and table salt with white or black pepper powder.
In addition, you should try to find other spices in your kitchen cabinets such as garlic, rosemary to create flavorful seasoning with salt and pepper.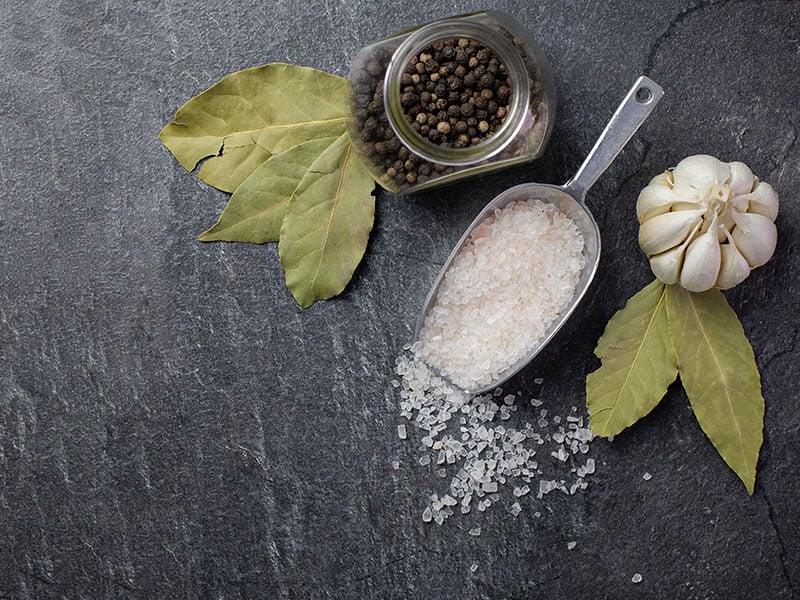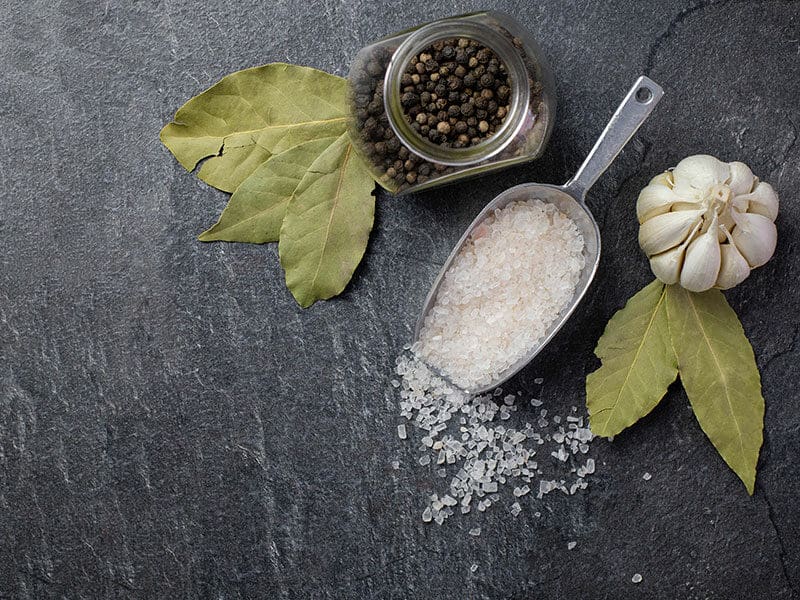 Turkey Rub
Turkey rub contains many ingredients, same as those of poultry seasoning, but this rub has some other spices and herbs such as ginger, coriander, and roasted red pepper.
All of the ingredients create the warm flavor of the Turkey rub, which makes this seasoning applicable greatly in cooking dense and dark meat such as goose or duck.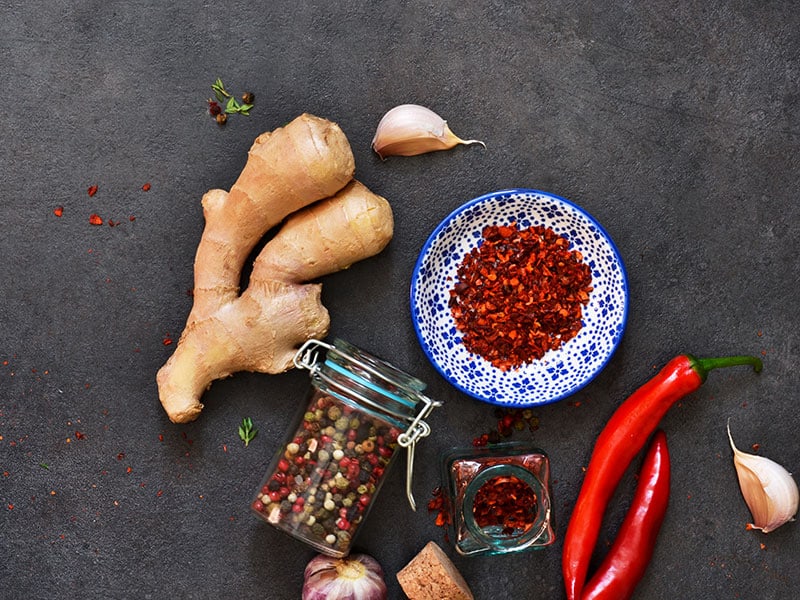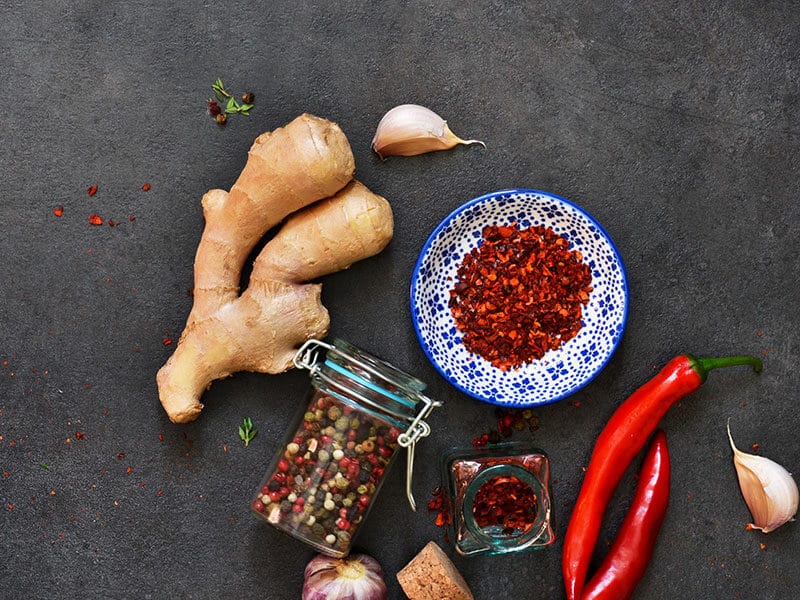 Citrus Blend
When you combine orange or lemon zest with other fragrant spices, it will be a perfect mixture used to rub on chicken, turkey, or bird skin for roasting and grilling.
The poultry rub recipe will be made of some rosemary, lemon or orange peel, sea salt, and black pepper. You can also add some garlic or parsley for the more savory seasoning.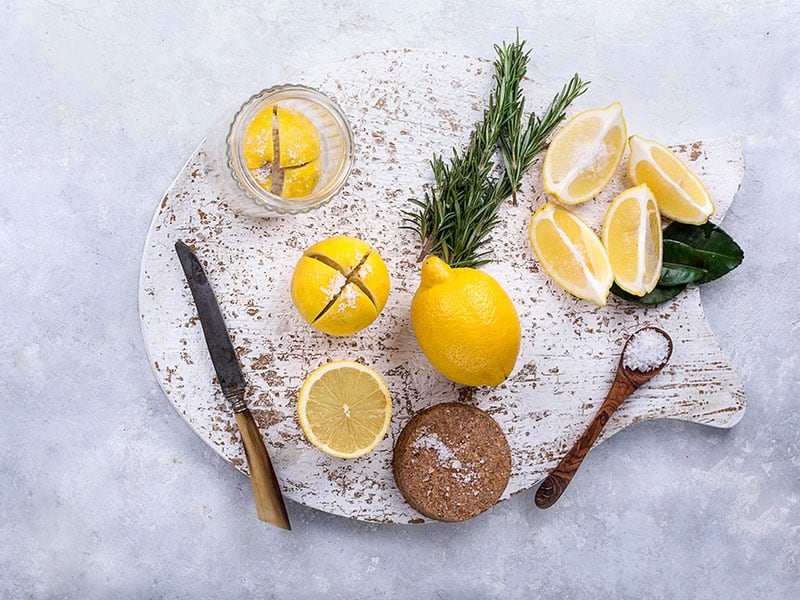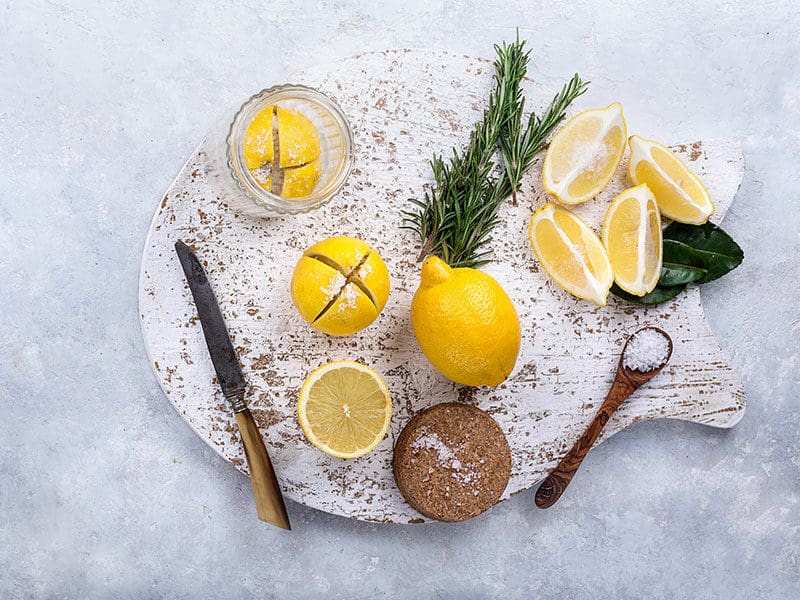 You can watch this video to reference a citrus blend recipe for roasting poultry.
FAQs
Be As Creative As Possible For Your Desired Recipes!
It is ok if you do not have or like to add poultry seasoning to your dishes. Just wander around your kitchen or a store to find the ingredients you think suitable for flavoring the food as you want.
Here, the most important thing is that you can realize which spices or herbs will fit greatly and enhance your dishes' flavor rather than lacking one or two seasoning ingredients.
I do hope that you will have wonderful cooking experiences with poultry seasoning alternatives. If you know any ingredients that can be used in place of poultry seasoning, let me and everyone know by commenting below this article.
When finding my post informative, give me a like or share as enormous encouragement you offer me.
Nutrition Facts
20 servings per container
---
Amount Per ServingCalories1
% Daily Value *
Total Fat 0.1g

0

%
Potassium 4mg

1

%
Total Carbohydrate 0.2g

0

%
---
* The % Daily Value tells you how much a nutrient in a serving of food contributes to a daily diet. 2,000 calories a day is used for general nutrition advice.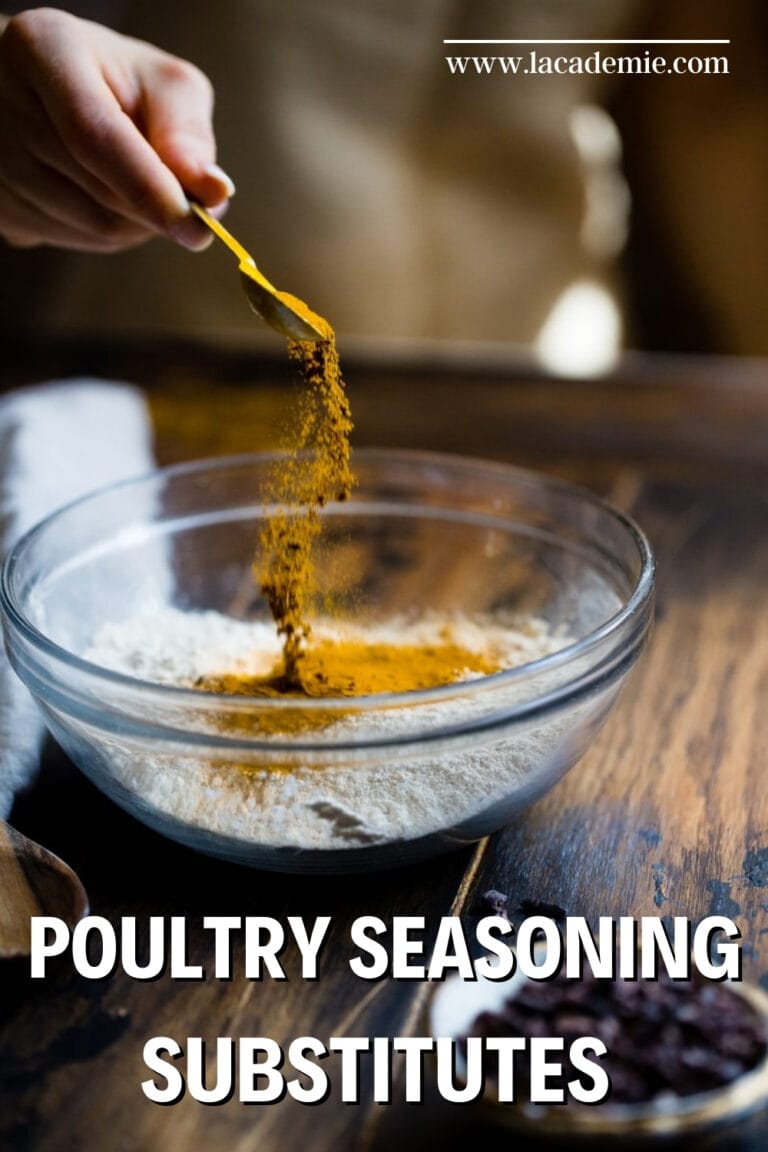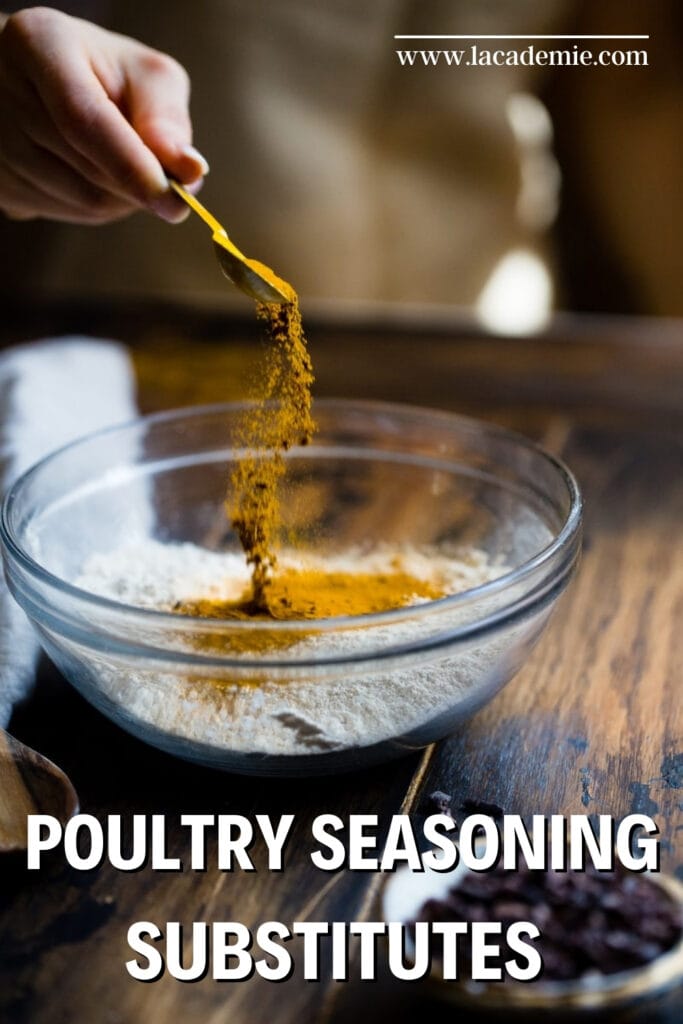 References
1. Allergenic Foods and their Allergens, with links to Informall. FARRP. (n.d.). https://farrp.unl.edu/informallspicesherbs.
2. Eminniha. (2019, September 13). Herbs and Spices Have an Expiration Date. Words on Wellness. https://blogs.extension.iastate.edu/wellness/2019/09/17/herbs-and-spices-have-an-expiration-date/.