Portuguese drinks are something that should be on everyone's must-try list. The food in this country is indeed delectable, but the taste of these fascinating dishes will be even better when paired with wonderful drinks.
There is a wide variety when it comes to Portuguese drinks. It is hard to resist the taste of the finest wines and beers, or try out the most interesting soft drinks, tea, and coffee. These drinks go well with the traditional Portuguese luscious menu as well!
Below are the most popular types of drinks you can find in Portugal, along with some recipes for you to try the drinks at home. Let's dive right into it!
Alcoholic Drinks To Pair With Your Portuguese Meat And Seafood Dishes
Portuguese alcoholic drinks are famous for their taste and their great compatibility with the food. These are the most common and best-tasting drinks to sip on when visiting Portugal.
Alcoholic
Ginjinha is a type of liquor made from sour cherries or Ginja berries. This drink first appeared in Santo Antonio church in Lisbon, Portugal when a monk left the Ginja berries in Aguardente (sugar cane liquor), water, cinnamon, and sugar.
This drink has been Portuguese people's favorite drink for its special taste for years. The liquor is fragrant as the scent of cinnamon has traveled through the whole drink. The fruity note from sour cherries makes it quite refreshing,
When going for a shot of Ginja in Portugal, you will often see people serve this drink with small pieces of fruit at the bottom of the shot glass. The color of this drink is something worth noticing. So remember to take a good look at the Ginja shot before drinking it.
Where to buy: You can find Ginja shots at almost any bar in Portugal. There is also an option of buying Ginja bottles in liquor stores and supermarkets.
This is how Portuguese people love their Ginjinha shots.
2. Port Wine
Alcoholic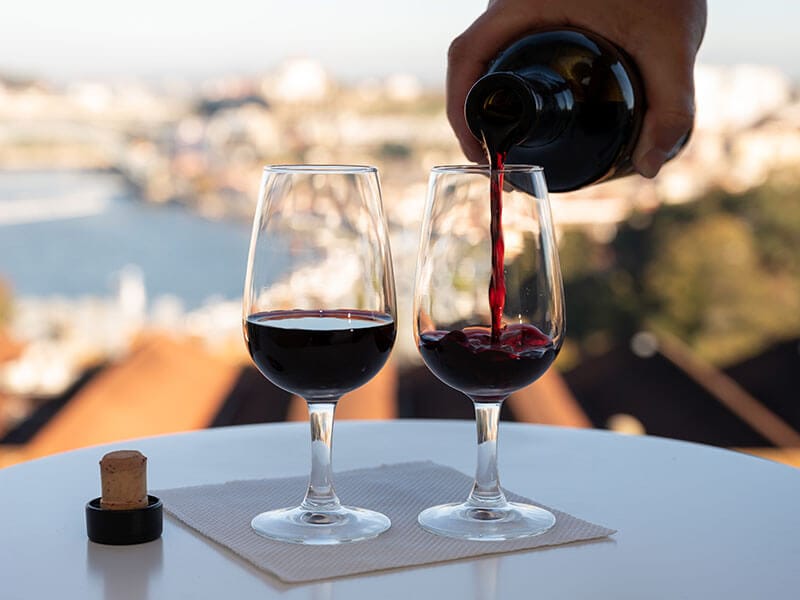 You might sometimes have heard of the term "port wine", right? For those who are unfamiliar, you may think it's a general name for a wine. However, port wine is a wine originally from the Porto region of northern Portugal.
Port wine is the type of wine that comes from Douro valley grapes. This region in Portugal is famous for producing top-notch port wine. After fermenting the grapes, people will fortify them by adding Aguardente, which also helps stop the fermenting process and to boost the alcohol content.
Port wine is sweeter compared to other types of unfortified wine, making it the perfect drink for your favorite Portuguese desserts and sweet-flavored dishes. Besides, this alcoholic drink is also richer and heavier in alcohol content than other types of unfortified wine.
The taste resembles notes of ripe, musky berries as well as nutty chocolate, which comes out best when you savor it on your palate for a while. There are many kinds of port wine you can get, which are dry, semi-dry, and white port wine.
Where to buy: You can find port wine at many restaurants and bars in Portugal.
Alcoholic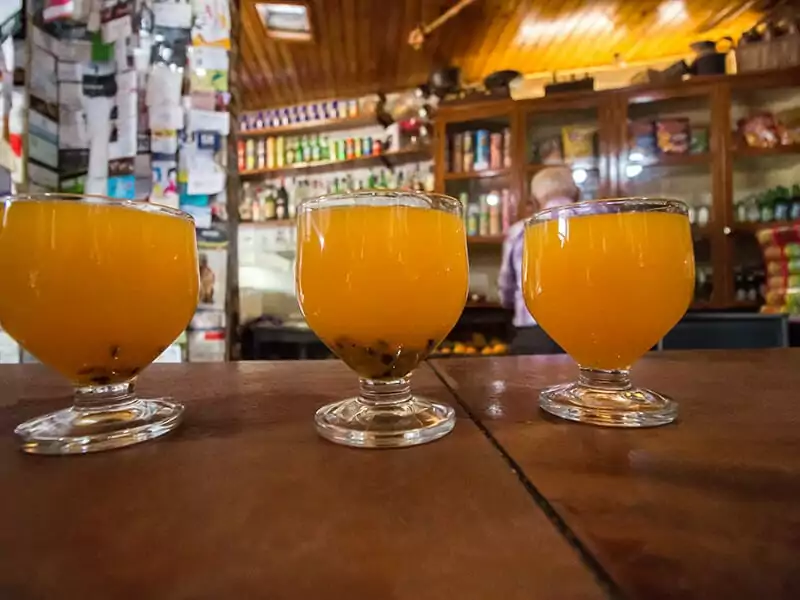 This beverage is a famous cocktail consisting of aguardiente (sugar cane liquor), honey, sugar, and lemon or orange juice. Almost every Portuguese enjoys drinking Poncha.
The word "Poncha" derives from the Indian drink called Panch. Panch here means "five" which stands for the five ingredients it initially included: alcohol, lemon, sugar, water, and tea. It's traditionally an alcoholic drink from Madeira, an autonomous region of Portugal.
This Portuguese punch is strong yet pleasantly sweet, thanks to the addition of honey and orange juice. Since this beverage is a kind of strong alcoholic mixed drink, you should enjoy it with lots of ice.
The Portuguese consider it a great flu fighter, and they usually drink it when having cold symptoms. Moreover, they also send this drink as a gift to tourists, which is a sign of hospitality. It's also common to see people use a tool called Caralhinho (little cock) to mix the drink.
Where to buy: Bars in Portugal have this drink, so you can easily order a glass and enjoy the weather in Portugal.
4. Madeira Wine
Alcoholic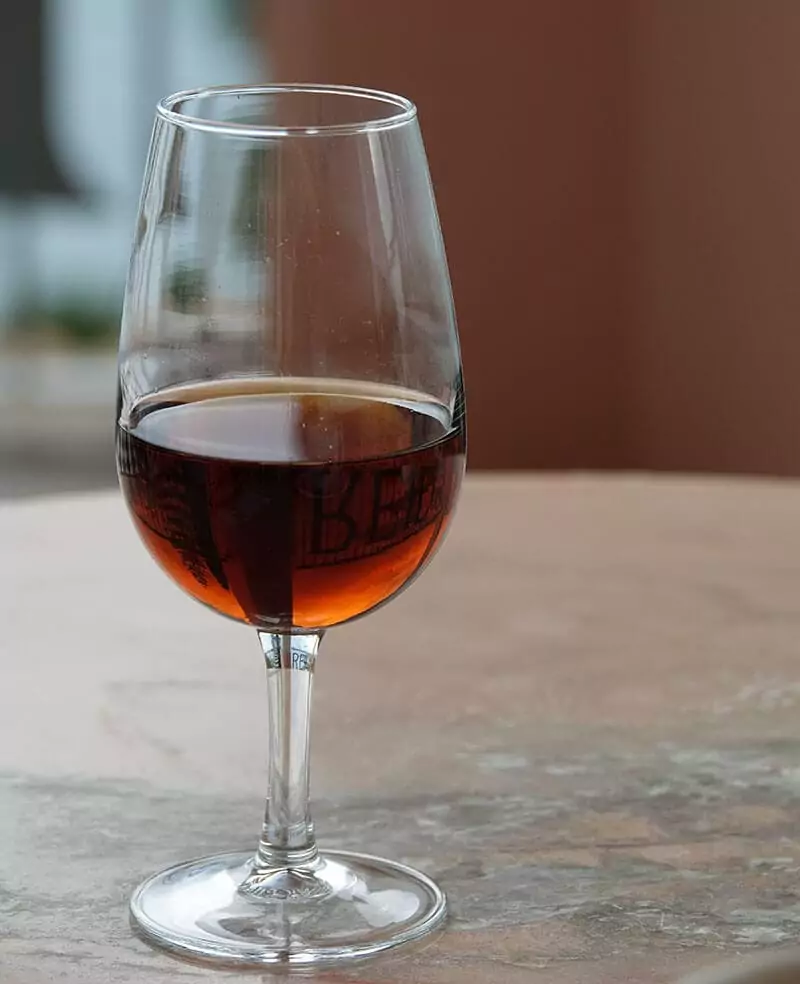 Apart from Port wine, Portugal also produces another type of wine called Madeira wine. By the name, you can already guess that the origin of this wine is in the Madeira Islands, an autonomous region of Portugal.
The practice of making wine on the Madeira Islands dates back to the 15th country, when this region used to be one of the crucial ports for trading ships. Initially, the taste of Madeira changed due to exposure to high heat and movement during transportation resulting in a unique taste.
Today people recreate this through heat and aging. Compared to Port wine, Madeira wine is a little different in taste and color. The wine has an orange and hazelnut taste note and a beautiful transparent shiny brown shade.
You can use Madeira for many purposes. For instance, a good bottle of dry Madeira can work well as an Apéritif (a drink before the meal). Or, if you prefer sweet Madeira, it happens to be a great drink to pair with desserts.
There are also types of Madeira wines that you can cook with. Those versions usually contain salt and pepper, solely for cooking. These cooking Madeira variations are also cheaper in price compared to the finer-grade drinkable types.
Where to buy: Like Port wine, you can also find Madeira wine at bars and restaurants. You can also travel to Madeira Islands for the authentic Madeira wine-tasting experience.
Let's learn some interesting facts about Madeira, your next favorite kind of wine.
5. Aguardente (Portuguese Liquor)
Alcoholic
Aguardente is a strong liquor derived from fruits or grains. It's common in Portugal and other countries like Spain, Brazil, and Guatemala. This liquor is quite strong as its alcohol volume is at around 29% to 60%.
Originating in the Iberian Peninsula in Portugal and Spain, the liquor has been around for ages. People have been drinking it on its own and putting in other alcohols for extra flavors and fortification.
People usually make Aguardente from an abundance of Portuguese fruits like oranges, grapes, bananas, or cane apples. They can also make Aguardente from millet, barley, or rice. However, what people consider authentic Aguardente is the one that comes from sugar canes.
This liquor with an anise-flavored taste can be quite strong for those not used to drinking. So you can look for drinks that include Aguardente to start smoothly, then you can slowly make your way to the liquor.
Where to buy: You can find bottles of Aguardente in Portuguese markets all across the country. You can also have shots of this liquor at the bars in Portugal.
6. Amarguinha (Almond Liqueur)
Alcoholic
Amarguinha is a Portuguese liquor that people make from almonds. This ingredient is what gives the liquor a nutty aftertaste. Amarguinha is a common ingredient people in Portugal use to make many cocktails and Aperitif, an alcoholic drink to serve before a meal.
This bitter almond liqueur came from Algarve, Portugal. Nowadays, the company producing Amarguinha is Destilatum and the one distributing it is Companhia Espirituosa. The drink also goes by Amêndoa Amarga.
This liqueur works as an excellent substitute for Port wine. With its roots from an ancient almond liqueur recipe, Amarguinha is a famous component people use to spice up their cocktails, hot chocolate, and coffee drinks.
This liquor consists of water, sugar, alcohol, and bitter almond seeds. Even though the ingredients do include bitter almond seeds, the drink does not taste like it. This is thanks to the macerating and distilling process, the liquor will taste smooth and sweet, with a hint of nuttiness.
Where to buy: You can find bottles of Amarguinha in liquor stores and supermarkets in Portugal.
7. Vinho Verde Wine (Portuguese Green Wine)
Alcoholic
Vinho Verde wine, pronounced "ving-yo vaird" is a type of wine from the region of Vinho Verde in northern Portugal. Although the phrase Vinho Verde translates into "green wine" or "young wine" in English, the typical colors of this wine usually are white, red, or rosádo (rosé).
The region of Vinho Verde has been a place for producing this type of wine for around 2000 years. The term green wine is something people use to describe the region as it's green and fertile all year round.
To make Vinho Verde wine, people in Portugal use a variety of grapes. White Vinho Verde wine usually requires a combination of Trajadura, Avesso, Alvarinho and other grapes. For red Vinho Verde, people will use Amaro, Espadeiro, and Vinhão, the most planted red grape type.
Each season in Portugal requires a different kind of wine, just like the food. You'll see Portuguese people everywhere sipping on their chilled glass of white Vinho Verde and savoring the crisp taste and fizzy sensation once the summer arrives.
Where to buy: You can look for types of Vinho Verde wine at bars. This type of drink goes especially well with seafood, so make sure to also try some at seafood restaurants in Portugal.
Alcoholic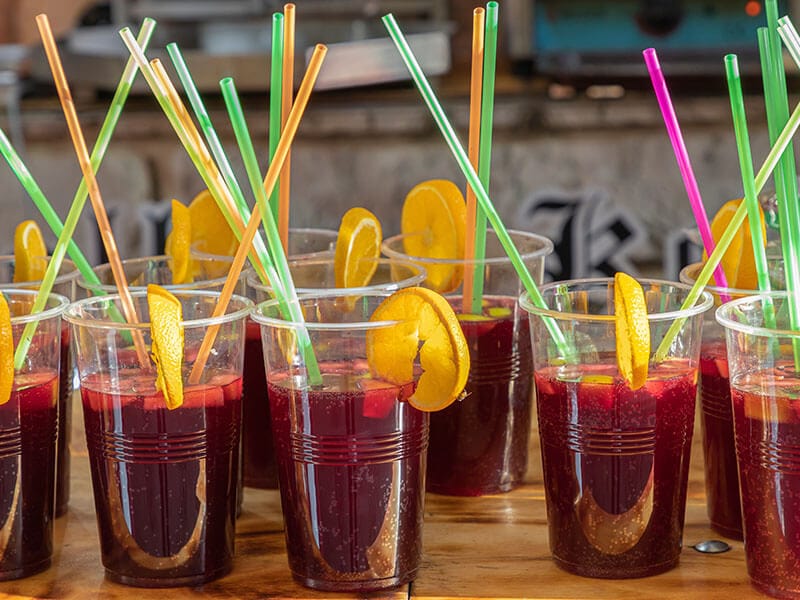 Sangria, a punch type of drink from wine and fruits, originates in Spain and Portugal. There is a law by the EU stating that only these two countries can name their drinks of this type Sangria. Similar drinks in other nations must go by other names that are not Sangria.
Sangria is a common cocktail recipe consisting of red wine, and chopped bits of different fruits like peaches, berries, and apples. Some recipes also include spirits and liquors.
The drink's exact origin remains undefined to this day. Though some sources believe that the drink appeared in the 18th century.
This cocktail usually tastes better with sour and tart fruits like apples or berries. When making Sangria, people use dry wine to keep the sweet taste at bay. Since the drink is fruity, it can be less tasty if people make it with too much sugar.
Where to buy it: Since it's one of the most famous drinks in Portugal, you can find it at almost any bar or restaurant.
Try this recipe for Sangria if you don't know how to recreate this drink.
9. Licor Beirão
Alcoholic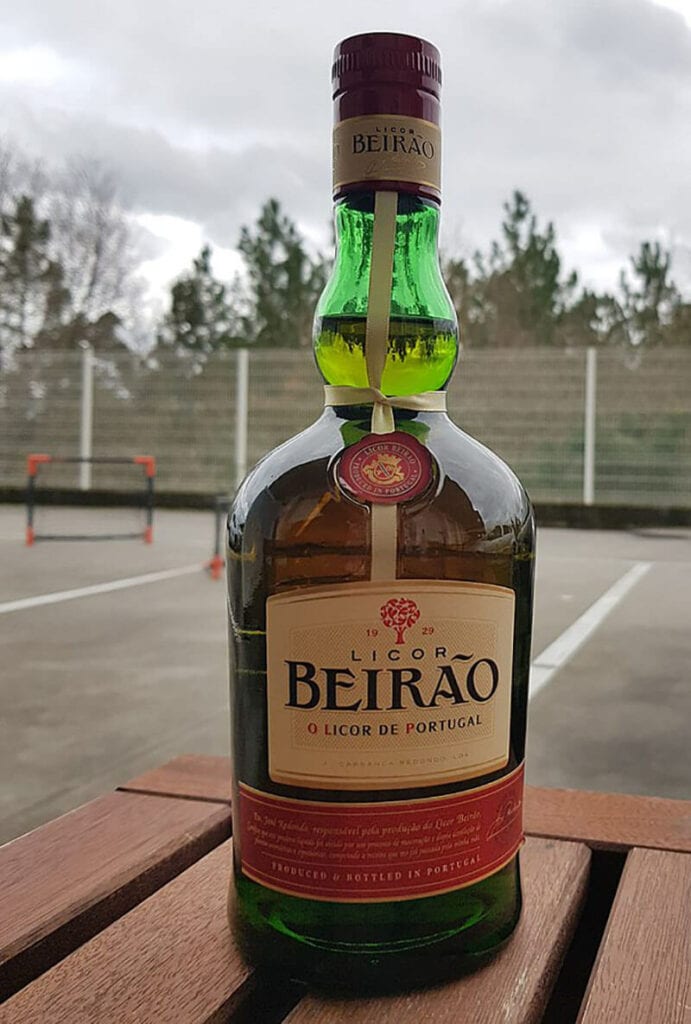 Licor Beirão, or Beirão for short, is a liquor originating in Beirã, Portugal. With its name Beirão meaning "from Beirão", the liquor is the most consumed spirit in Portugal.
When going to bars in Portugal, it is common to see bartenders here use Beirão in their cocktails, specifically Caiprão or Sangria. This addition is crucial in boosting the alcoholic drinks with a kick of sweetness, higher alcohol volume, and a unique flavor.
Beirão first appeared in the 19th century as a medicinal drink treating stomach aches. Later, the liqueur no longer qualified for medical use, but the son of the original producer kept making the drink. Beirão has slowly gained its reputation and ever since become nationally renowned.
Beirão is a liquor consisting of seeds and herbs like mint, cinnamon, cardamom, and lavender. The liquor has to go through two rounds of distilling before production. You will find this a famous drink in Portugal and other countries like Brazil, Sri Lanka, and India.
Where to buy: Supermarkets in Portugal sell this type of liquor, so it won't be a challenge to find a bottle of Beirão when you travel to Portugal.
10. Portuguese Beer
Alcoholic
There are indeed famous types of Portuguese that you can find all around the world. However, it would be a big miss not to visit this beautiful country and try the beers at the local taps and breweries with some tasty Portuguese street foods.
In terms of Portuguese beer, you should try both packaged and local craft beers. Some of the famous Portuguese brands include Super Bock and Sagres. If you prefer something sweet, citrusy, and fruity beer, aim for Super Bock. And Sagres is the perfect option for a rich taste.
In addition, there are many types of beer you can find at local Portuguese brewhouses like lager, stout, and pilsner. Portuguese pilsner and lager beer will fit someone who prefers a crisp finish in the drink, while stout beer is something smoother-tasting and darker in color.
Where to buy: You can try beer fresh from the tap at local bars and brew houses in Portugal. There are also beer bottles you can buy at supermarkets.
Alcoholic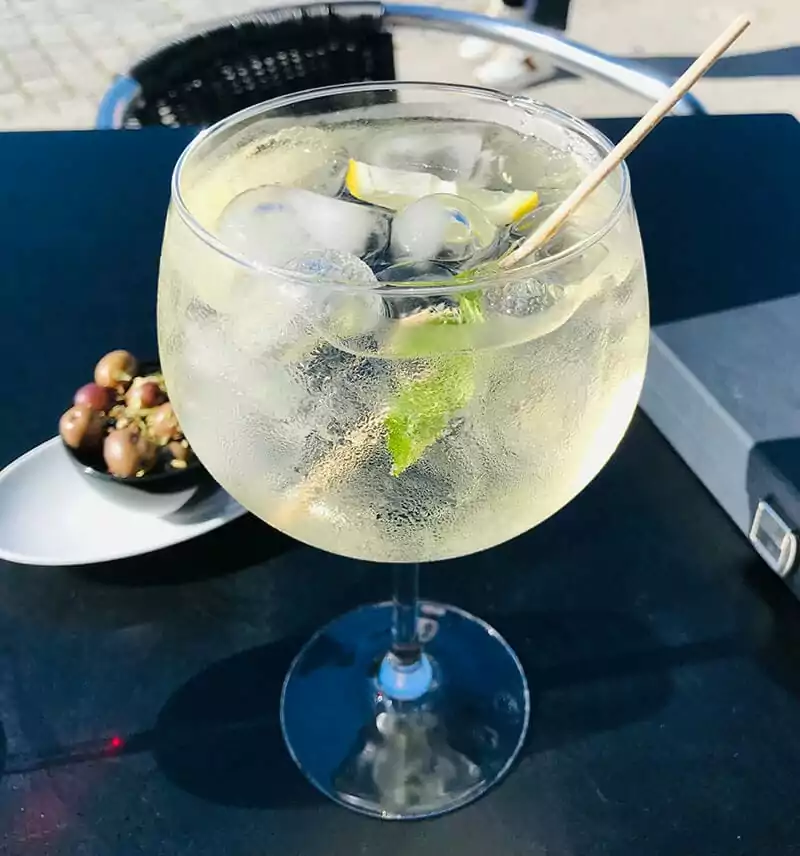 Porto Tonic or Porto Tonico is a local twist on the classic Gin and Tonic. The name may have already suggested that the drink uses Port wine instead of Gin. For this drink, people usually have options of using white or red Port wine, each with a slightly different taste note.
While white Port wine offers a flavor from citrus fruits like orange and lemon and a honey taste to the Porto Tonico, red Port wine will make the drink more distinct with its berry flavor. This drink is perfect for an afternoon or an evening when you're at the coast overlooking the beach.
Where to buy: You can easily find this Portuguese drink at bars or restaurants.
5 Fun Non-Alcoholic Beverages You Can Enjoy Anytime During The Day In Portugal
Besides alcoholic drinks, Portugal also has a wide selection of non-alcoholic beverages you can choose from to enjoy with various delicacies of Portuguese cuisine.
The sodas, tea, and coffee here will offer you a once-in-a-lifetime drinking experience with their interesting background and great taste.
Non-Alcoholic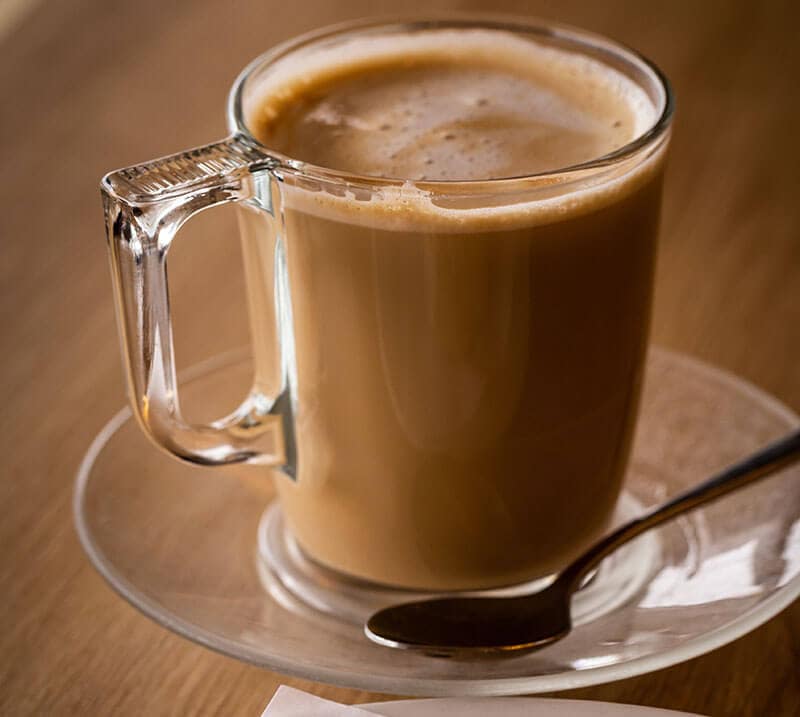 In Portugal, people prefer drinking coffee from a blend of Arabica and Robusta. This blend gives their daily cup of Joe a bold taste and a full mouthfeel. A mix of Robusta and Arabica also offers a hint of bitterness and tobacco, making the drink very enjoyable.
There is a recipe for coffee that's unique to the people of Portugal, and that is Galao. Galao is a coffee drink that's one part espresso and three parts milk. This drink is a preferred drink that people usually enjoy with Pastel De Nata, the infamous Portuguese egg tarts.
Where to buy: You can easily order a cup of Galão at the cafes in Portugal.
13. Capilè (Portuguese Cordial Drink)
Non-Alcoholic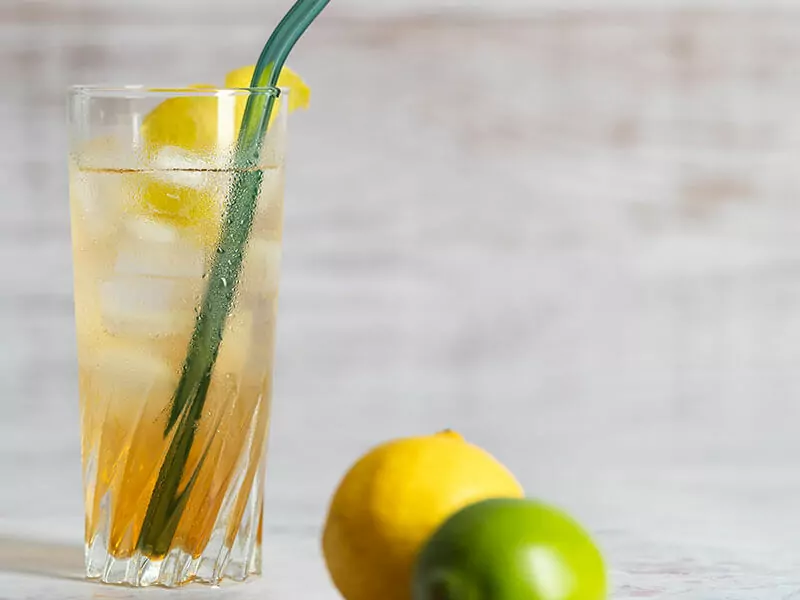 Capilè or Capillaire is a syrup that people make from adiantum (maidenhair fern). Maidenhair syrup is usually diluted with water before people serve it as a cordial drink in Portugal.
When making this drink, Portuguese people usually mix the syrup with some cold water and top it with some lemon zest. The lemon zest gives it a citrusy taste with a unique flavor.
Today, the modernized version of Capilè can use a different recipe that includes orange flowers, water, and sugar. Capilè is especially refreshing with a generous amount of ice. It's pleasantly sweet without overpowering you, making the summer heat less irritating.
Where to buy: It's the easiest to spot this drink in Lisbon, Portugal where vendors sell it in large pitchers.
Non-Alcoholic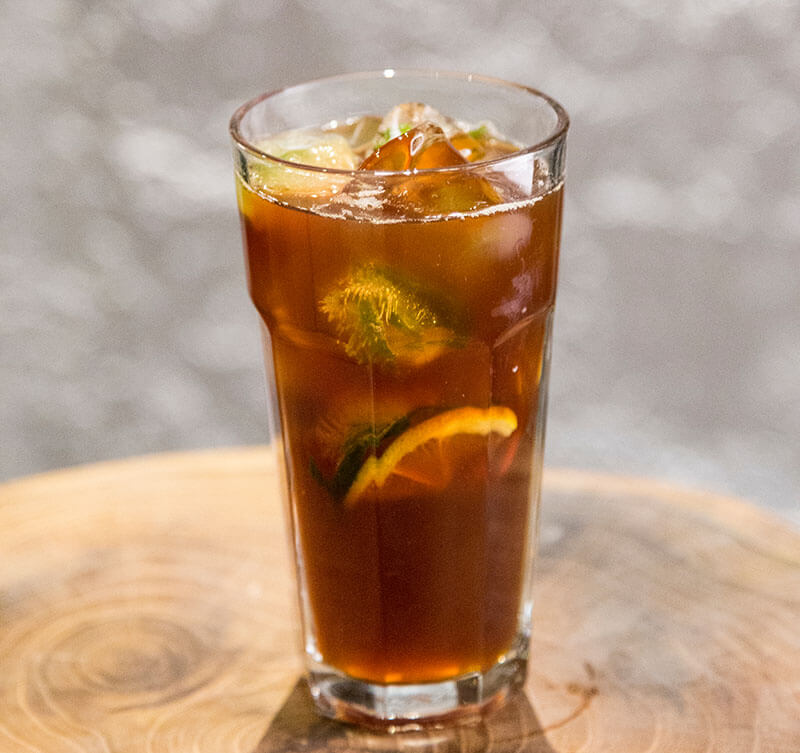 Mazagran is a drink you will often see during the months of summer when traveling to Portugal. It's a drink with a base of coffee with an addition of lemon and sugar. At first sight, this might be a peculiar drink considering its coffee with lemon. However, this drink works great.
The combination of coffee and lemon isn't an uncommon concept. It has been around in Portugal and other countries for a while. The bitterness and musky taste of coffee work excellently with the bold sourness of lemon juice, making it a perfect summer drink.
At cafes in Portugal, people usually serve glasses of Mazagran with some fresh mint leaves on top, reminding you of the tasty Mojito drinks.
Where to buy: Many cafes and restaurants in Portugal serve Mazagran, each place has its twist on the drink. You can find this at any time of day at those cafes, even in restaurants.
15. Portuguese Soft Drinks
Non-Alcoholic
Many sodas in Portugal will keep you hooked on their yummy taste. Even though these drinks aren't ideal if you're looking for authentic fruit flavors in a soda, they are still a favorite for many Portuguese.
There are brands you can look for when it comes to carbonated fruit sodas. For instance, you can look for Laranjada Melo Abreu if you crave a sugary orange soda. A sip of this cooling carbonated drink will lift your mood and take you back to your childhood.
Other brands I should mention are Kima Maracujá, Brisa Maracujá, and Sumol Ananás. These drinks come with the taste of passion fruits and pineapples. It's not every day you get to see these flavors in a soda, so make sure to grab one while you're still in Portugal.
Where to buy: They are widely available in supermarkets and stores in Portugal, so it's going to be a breeze looking for these while you're in the country.
16. Azorean Tea
Non-Alcoholic
Good news for tea lovers when traveling to Portugal! This type of tea is what Portugal is famous for. Azores Islands, an autonomous region in this country, is the infamous birthplace of this amazing tea.
Due to the acidic ground and soil here in the Azores Islands, the tea plants don't use pesticides, making them completely safe to consume. The drink is a fresh, light tea that's easy for everyone to enjoy.
Not only does it taste delightful, but Azorean green tea also possesses healthy nutrients that help with many issues. It can help improve your immune system. In addition, drinking Azorean tea regularly can help reduce the amount of cholesterol in your body.
Where to buy: You can find Azorean tea in shops and stores in Portugal. There are also packaged Azorean tea in supermarkets for you to bring home.
Making Some Portuguese Drinks At Home Has Never Been So Easy
Portuguese people have some of the most ambrosial drinks you can recreate. Below are some of the simplest yet tastiest recipes for a few Portuguese drinks you can make at home. The best part about these drinks is that most of the ingredients are available everywhere.
1. Making Porto Tonic
Let's put a twist on your classic Gin & Tonic by making this drink of Porto Tonic. It's a Portuguese version of Gin & Tonic that you'll grow to love from just the first sip. Imagine sipping on this cooling drink on a sunny day on the porch of the backyard. I would love that!
Ingredients: White Port wine, gin, orange slices, and rosemary.
Step 1: Add some Port wine to a glass. Follow with some tonic.
Step 2: Add some ice. Top the glass with an orange slice and some rosemary sprigs.
Step 3: Serve and enjoy!
Learn how to make tasty Porto Tonico at home with this easy instruction.
2. Making Portuguese Poncha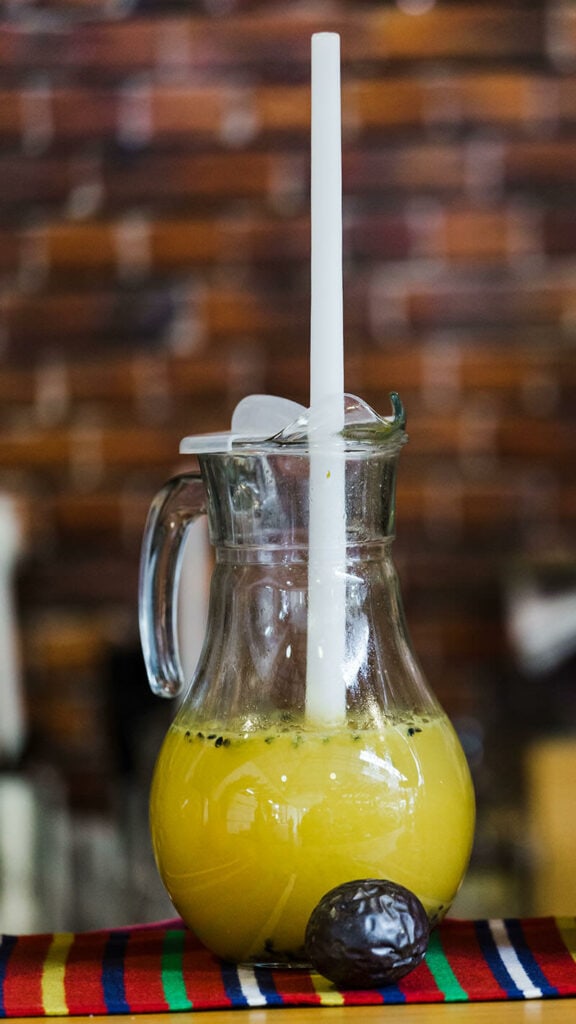 Poncha is a strong yet refreshing Portuguese cocktail that's easy to recreate at home. All you need is a quality bottle of Aguardente from Portugal, and you are good to go. This recipe will help you bring back some authentic taste of this delightful drink from Portugal.
Ingredients: Honey, Aguardente, lemon juice.
Step 1: Mix the honey and lemon juice. Stir well so that the honey fully dissolves.
Step 2: Pour some Aguardente into the mixer as you are stirring the lemon and honey together.
Step 3: Pour the cocktail into a glass and serve.
3. Making Mazagran
Let's put a twist on your daily cup of coffee with this recipe for Mazagran. This drink is ideal on a hot day when you need something refreshing to kill the heat. Make a small glass to enjoy on your own, or make a large pitcher for you and your family to enjoy together.
Ingredients: Espresso, water, lemon, sugar or honey, ice, and lemon slices to decorate.
Step 1: Fill a glass with some ice.
Step 2: Make a shot of Espresso and sweeten it with honey or sugar.
Step 3: Pour the coffee mix into the ice glass.
Step 4: Squeeze in some fresh lemon juice.
Step 5: Top the glass with a slice of lemon and enjoy.
This instruction for making Mazagran is everything you are going to need.
So Many Drinks In Portugal To Keep You Interested
Hopefully, this guide to some of the most famous drinks in Portuguese has helped you form a better picture. I think from now on, you will feel much more confident looking for your desired drink of choice when traveling to Portugal.
As far as this list goes, there is so much more awaiting you to explore. So if you happen to know more about Portuguese drinks, please don't hesitate to share your knowledge with the community in the comments below.
And in case your friends are feeling clueless and are looking for a reference when it comes to Portuguese drinks, give this post a share, and your friends will thank you.
I look forward to seeing you in the next post. Thank you, and enjoy your Portuguese drinks!