So, is ice cream gluten-free, and is this well-loved dessert type healthy to eat? It is a question that many ice cream lovers frequently ask. If you hesitate to consume ice cream because of the harmful chemicals, I will walk you through the components of this popular dessert.
But whether your ice cream contains gluten or not depends on its ingredients and flavor. The detailed information provided in this post will help you understand more about this delicious food.
What Is Gluten?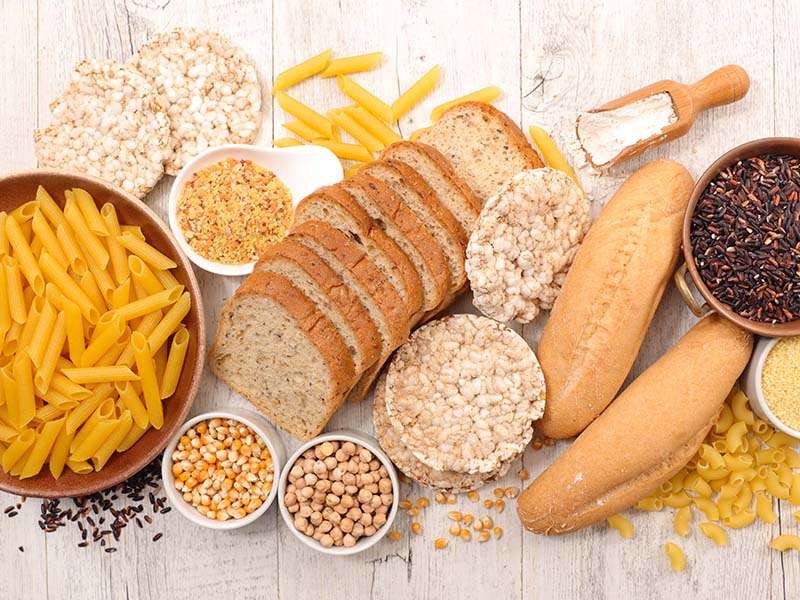 It may surprise you, but gluten is also a type of protein. This protein can be found in many plant-based grains such as wheat and barley. Therefore, foods made of these ingredients, such as bread, noodle, or pizza, contain gluten.
Many other vegans and protein-rich foods contain gluten, but it is most abundant in wheat. Although many people associate consuming gluten with high risks of heart disease, there is little research that can prove this link.
The media often exaggerate the harmful effects of gluten on your body.
When Should You Avoid Gluten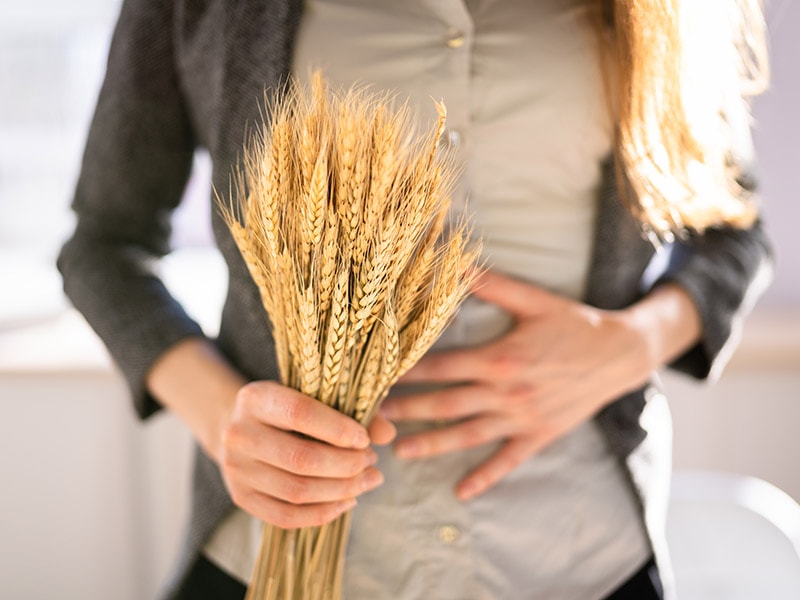 Whether gluten is harmful or not depends on your body's conditions and how it reacts to this protein. Some people are more sensitive to gluten, and the body cells will misinterpret it as a harmful chemical.
The cells will overreact and affect your body, resulting in diarrhea and stomachache. In severe cases, gluten-sensitive patients can get internal organ damage and weight loss.
However, the number of people suffering from this allergy is very small (less than 1% of the total population).
For this reason, if your body reacted negatively and adopted severe allergy symptoms when you consumed gluten-containing foods in the past, you should remove gluten from your diet completely.
Patients diagnosed with celiac diseases should not consume gluten either. It is believed that gluten can make the disease more severe in the long run.
An Overview Of Ice Cream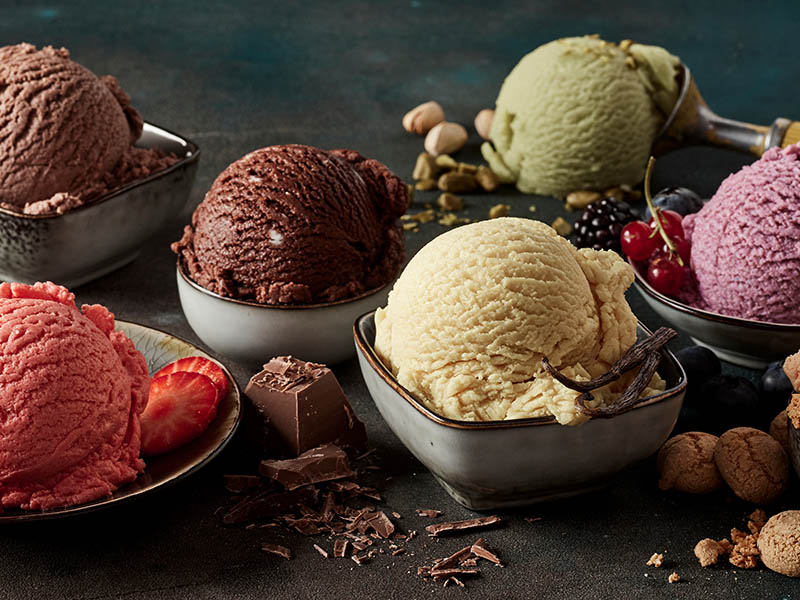 There are many variations of ice cream with different flavors and colors. The main ingredients indispensable in making ice cream are milk, sugar, and cream. This kind of frozen dessert wasn't so popular in the past because humans haven't invented methods to freeze the foods.
Ice cream is a worldwide food with a huge manufacturing industry and thousands of brands. It is sold in virtually every convenience store, supermarket, and food store. People usually store this dessert in cooling containers with plastic covers.
You can make ice cream in hundreds of ways by blending the ingredients in different ratios. For example, you can mix the cream with milk in the 6:10 ratio or increase the amount of cream used.
After the mixture is blended, it will be frozen in the refrigerator and become a delicious dessert called ice cream.
Is Ice Cream Gluten-Free?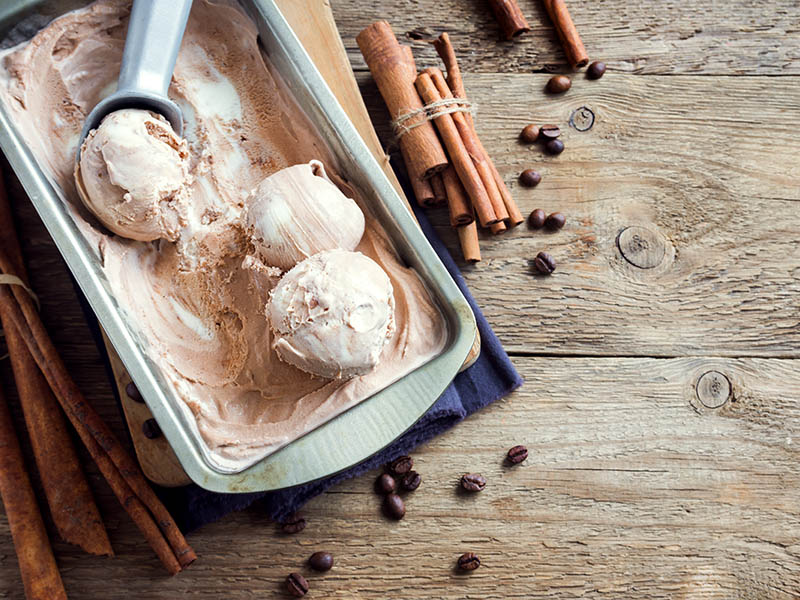 Let's discuss the ingredients in ice cream first. Some of you might question whether milk is free of gluten or not. Actually, it depends on what sorts of milk you use in making ice cream.
If the ice cream is made from regular milk, cream, and sugar, it does not contain gluten, but the manufacturer may add gluten-containing additives to increase the stickiness or flavors of their products and make the surface smoother.
Therefore some ice cream brands may have gluten, and others don't. People with gluten allergies and celiac diseases can feel free to eat homemade ice cream from eggs, sugar, and milk. These ingredients are all gluten-free.
However, some commercial ice cream products have gluten in their components. In the manufacturing process, sweeteners and stabilizers are often used to increase the quality of the ice cream. These side additives may contain Gluten.
Even if the ice cream doesn't contain Gluten, it may have been exposed to other gluten-containing food in the production process. This phenomenon is called food cross-contamination. For example, ice cream may be put next to cakes made from wheat flour (a gluten-containing ingredient) in the factories or restaurants. (1)
The Types Of Ice Cream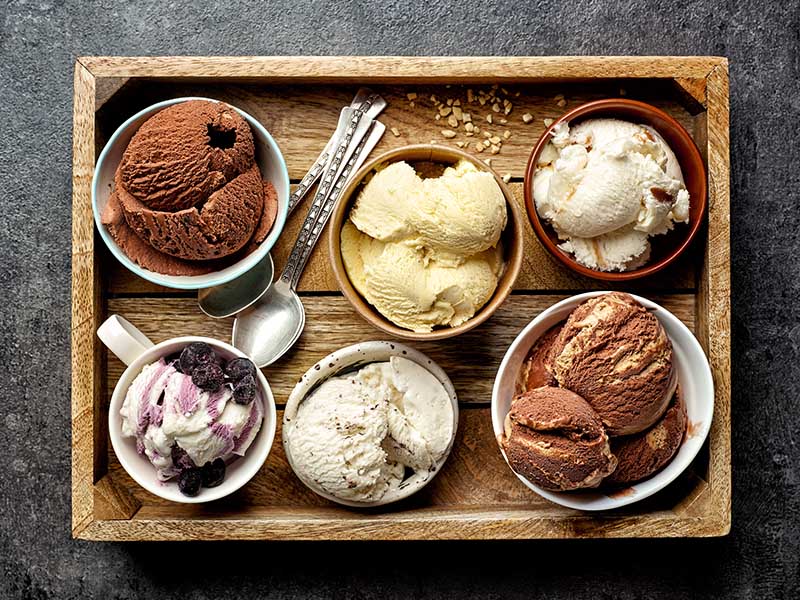 There are various types of ice cream made with different ingredients and blending proportions. Some popular examples are:
Regular ice cream: Contain regular dairy ingredients with more than one-tenth of milk.
Lite ice cream: Contain fewer calories than regular products.
Low-fat ice cream: Contain a very small proportion of fat (less than 3 grams).
Non-fat ice cream: Doesn't include fat or no more than 0.5 grams in the components.
Frozen ice cream: Include the red yolk in the ingredients and a high proportion of milk.
Water ice cream: Doesn't involve dairy products in its making.
Yogurt ice cream: Contain regular dairy products combined with additives and processed fat.
These types of ice cream are made from different ingredients blended in various ratios to create unique textures and flavors. But it doesn't mean that they don't involve gluten-containing components, so it is hard to determine if a type of ice cream is gluten-free.
Like regular ice cream, most other types, such as yogurt or lite ice cream, are gluten-free. But the manufacturers may add gluten-containing additives and flavors like "cookies" or "brownies" in the making process.
Therefore you should always check the ingredient listing before purchasing a certain type of ice cream.
How To Know If Your Ice Cream Contains Gluten?
If you purchase commercial ice cream products at the grocery stores or the supermarket, always check the printed ingredients label on the cover. All the components, including gluten-containing additives, will be listed on this label.
However, the manufacturer may not list gluten-containing components on the label for some reasons. A safer way is to buy ice cream products that are labeled gluten-free. The brands understand that consumers want to avoid gluten-containing additives, so they produce gluten-free products aimed at this market.
If you buy ice cream from a vendor seller or dessert store, remember to ask the sellers if they use any gluten-containing additives. Be aware of the products that taste like crispy chocolate candy or cookies because gluten-containing ingredients are needed to make these flavors.
Check this efficient tip to feel and identify gluten.
Some Gluten-Free Ice Cream Brands
The ice cream brands will make special gluten-free products for customers with allergies or celiac disease. Each product line has different flavors and components. Here is the list of the top best gluten-free ice cream brands.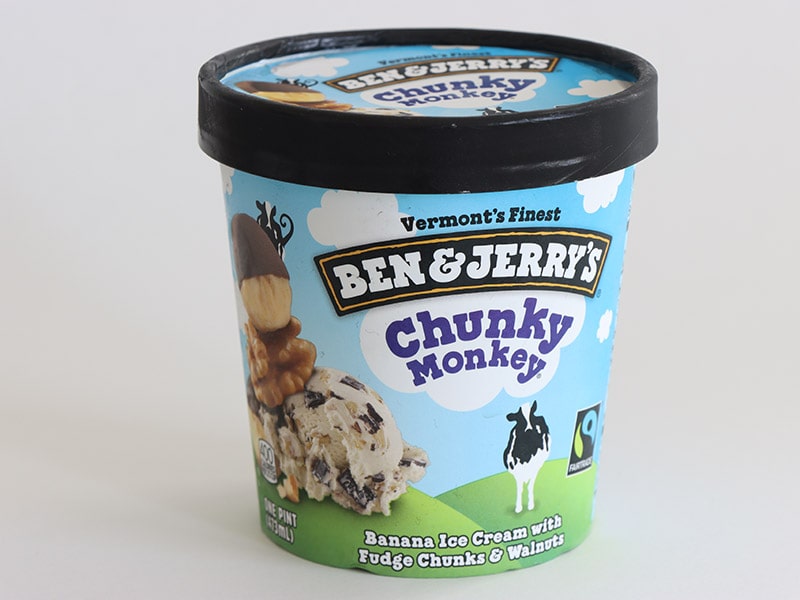 A popular ice cream brand with products distributed all across the world. The brand produces both regular and gluten-free labeled products for people who follow special diets or have allergy symptoms.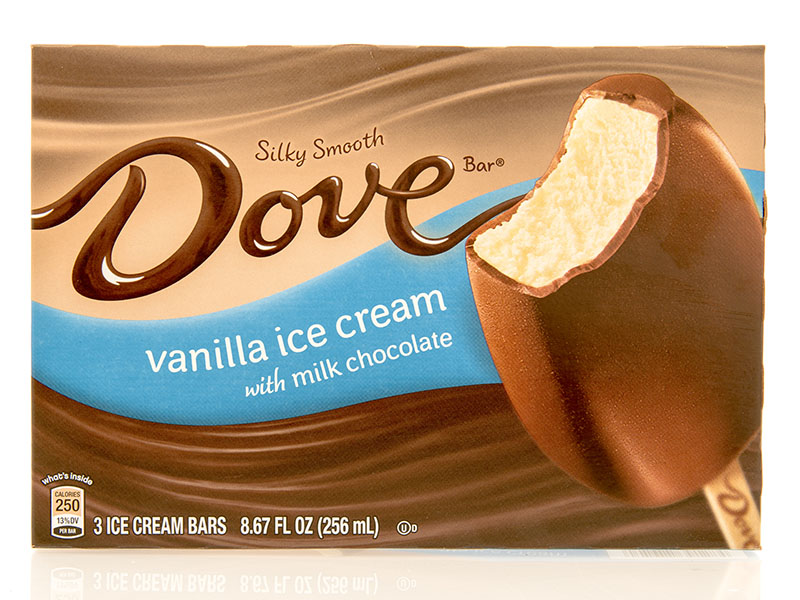 The majority of its products are gluten-free certified except for the vanilla flavor. This brand removes all the gluten-containing additives and components from the production process. They also feature other gluten-free products such as candy.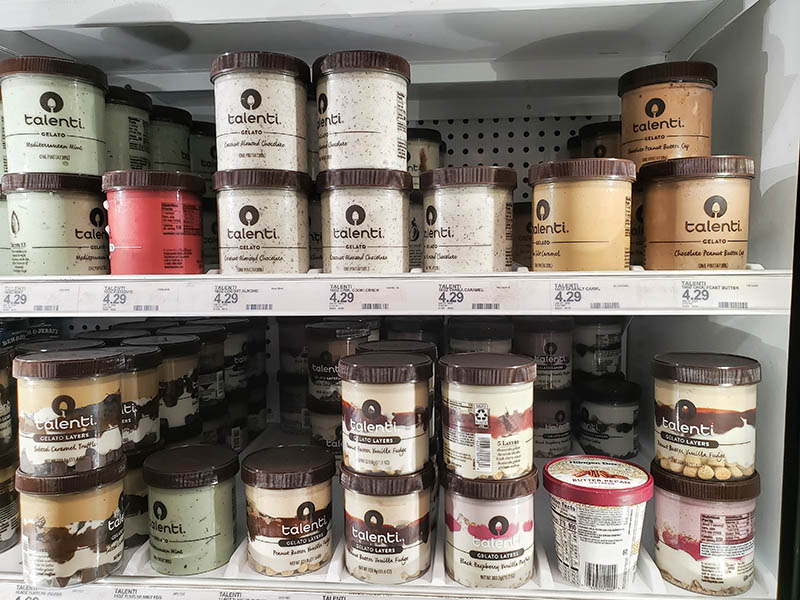 Their products are famous for their ice-creamy texture and taste. You can find your favorite ice cream flavors, such as vanilla, butter, and peppermint, that contain no gluten from this brand.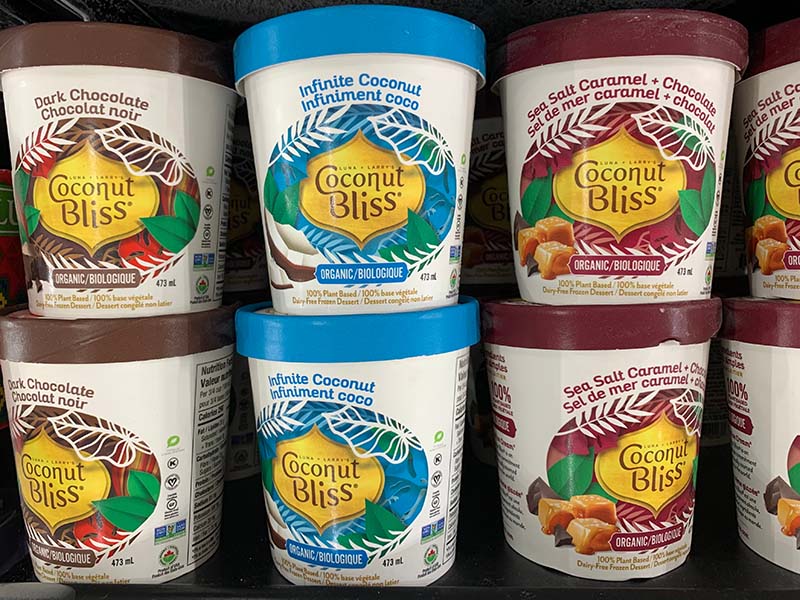 The recognizable coconut flavor ice cream is made completely from plant-based products with no gluten.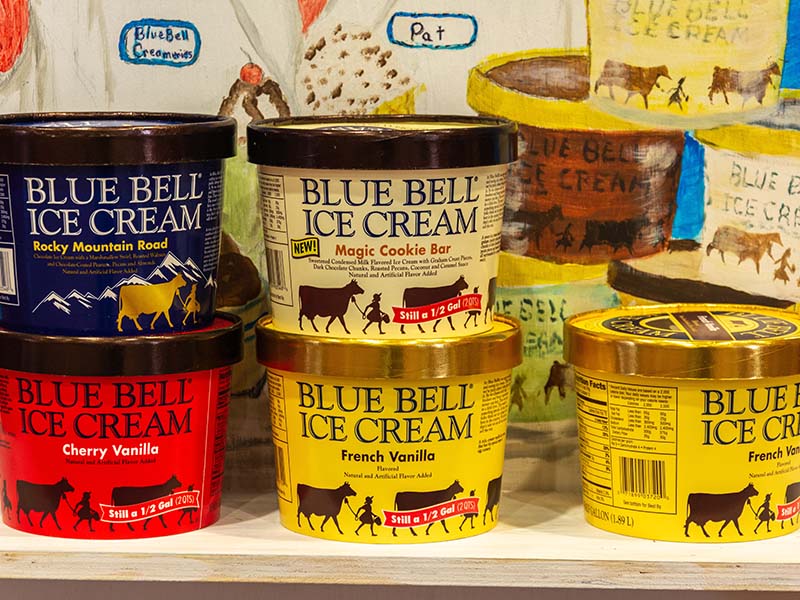 This brand features many delicious gluten-free ice cream flavors such as banana split, strawberries and homemade vanilla, and butter pecan. Customers who love the fruit flavors should not skip Blue Bell.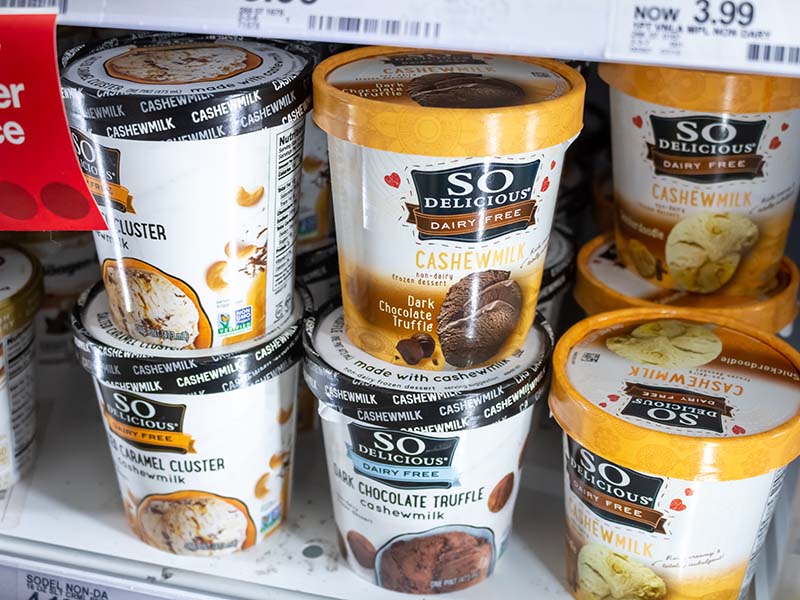 Its ice cream products have passed the gluten tests and are certified as one hundred percent gluten-free. You can enjoy the perfect cookies and ice cream flavors with peace of mind.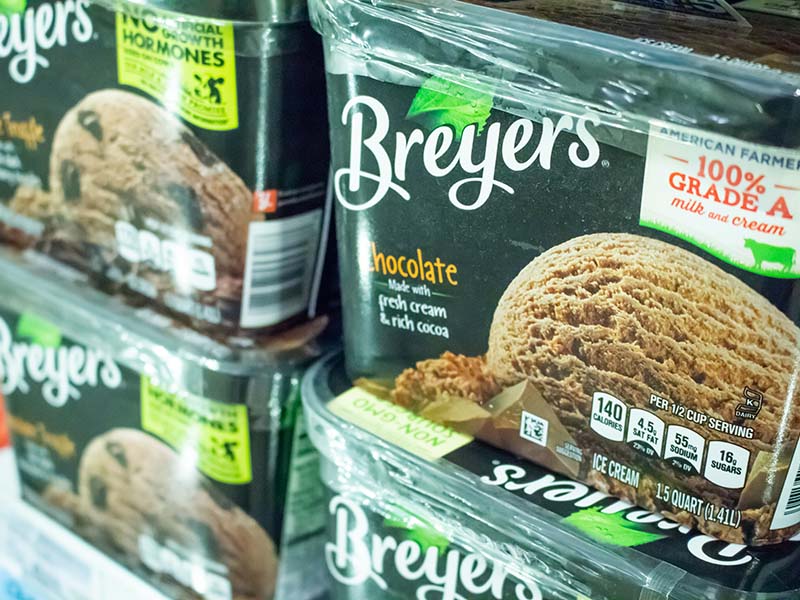 This brand is the ice cream heaven for people going on strict diets with gluten-free, lactose-free, and carb-conscious flavors. You have flexible options when ordering Breyer ice cream, such as no added sugar or reducing the total amount of calories.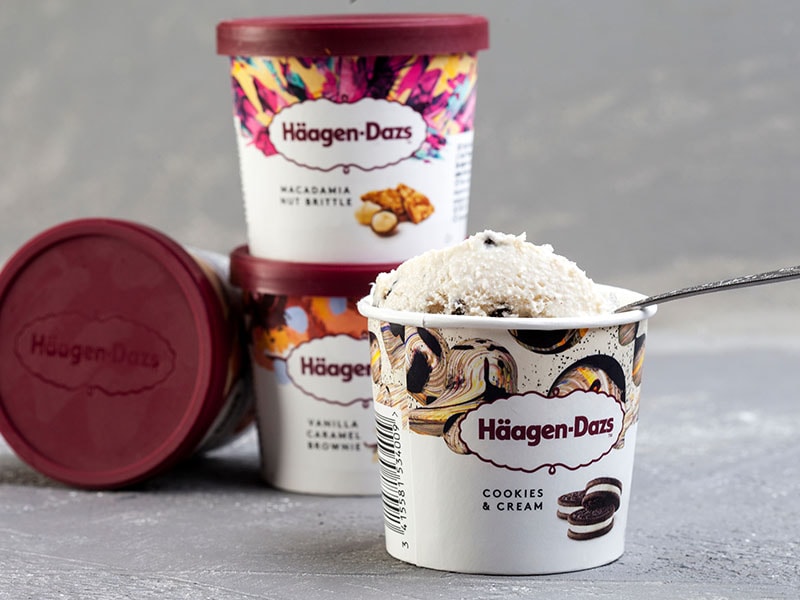 Haagen-Dazs features products with cool names such as Amaretto Black Cherry Almond Toffee or Bourbon Vanilla Bean Truffle ice cream. You can find multiple gluten-free ice cream bars and cakes with chocolate or butter flavors.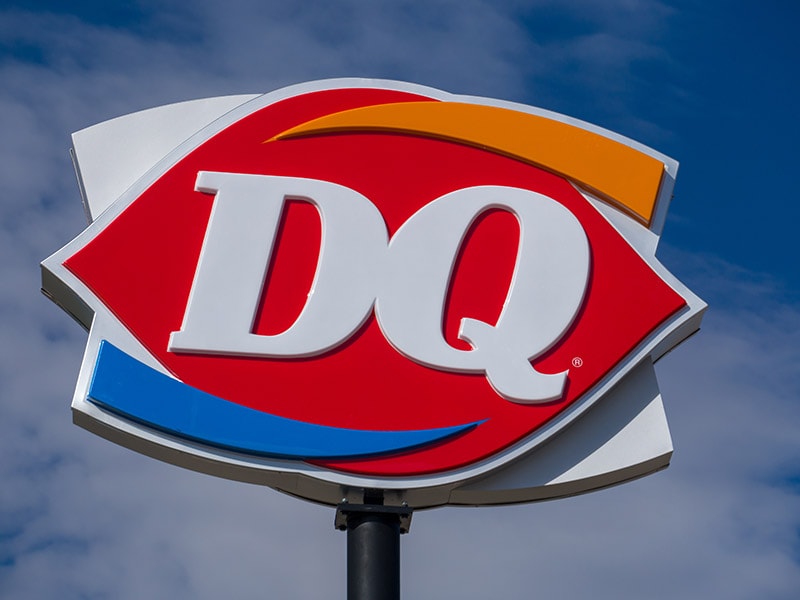 Besides ice cream and treats, the brand also offers various drinks and food. The ice cream comes in two options, serving on cones and plastic cups. Some common products that contain no gluten are vanilla, soft chocolate serves, and the Arctic Rush in all flavors. Furthermore, the toppings (chocolate, hot fudge, strawberry) are gluten-free.
Tips For Ordering Ice Cream At Stores And Restaurants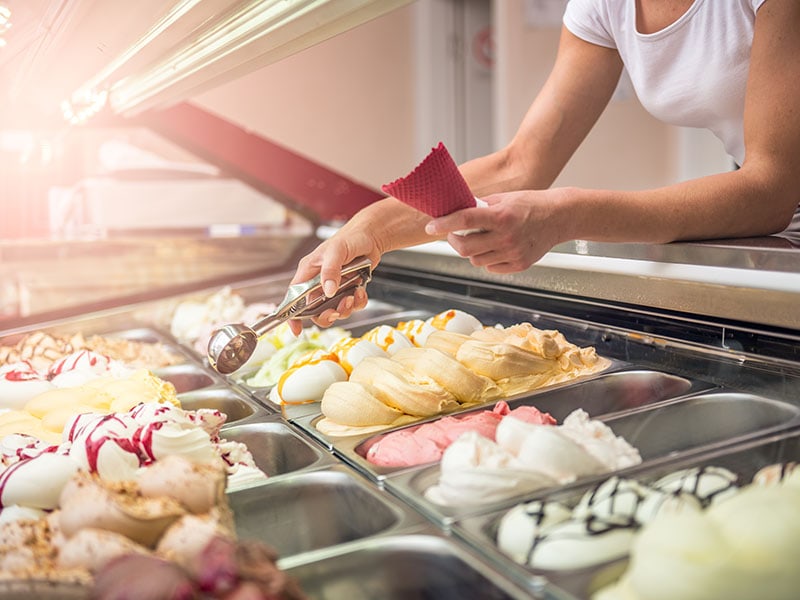 When ordering ice cream at the dessert stores, check carefully if the sellers use one spoon or tools to take different types of ice cream to avoid cross-contamination. If it is the case, gently explain that you are sensitive to gluten and ask the seller to use a separated ice cream scoop.
If you are sensitive to gluten, avoid eating ice cream cones as they are made of gluten-containing ingredients. Most ice cream stores have two options: cup and cone, so tell the seller to serve your dessert on a cup or plate.
Before ordering a specific ice cream flavor, you should check its ingredients by asking the seller or searching online via your smartphone. It ensures that your ice cream is gluten-free and safe to eat if you have Celiac disease or allergies.
Gluten-Free Ice Cream Recipes
If you are concerned about cross-contamination when purchasing ice cream from stores, it is best to make your frozen dessert. And if you have an ice cream maker, there are plenty of Cuisinart ice cream ideas to try out. 
But here are some gluten-free ice cream recipes that you can make with or without an ice cream machine.
A perfect combination between cookies and cream, giving you a sweet and delicious flavor. With cheap and easy-to-find ingredients, this recipe is suitable for Oreo cookies and ice cream fans.
The easiest way to create gluten-free cookies and cream ice cream.
The fans of chewy chocolate and cookies will love this gluten-free ice cream recipe. Its eye-catching appearance and familiar flavor will bring back your memory of the old days.
How to make the most delicious gluten-free ice cream sandwiches.
The eye-catching brown color and delicious crusts of the brownie ice cream sandwich cookies will satisfy your sweet tooth. This gluten-free ice cream recipe is suitable for vegans who love chocolate and its crusty texture.
Ingredients For Ice Cream
Apart from the three main ingredients, you can add extra colors or additives to create a different flavor. Big ice cream brands use additives and gluten-containing stabilizers to keep the ice cream mixture sticky and stay fresh longer.
The stabilizer helps glue the mixture and increase its softness to turn the ice cream into various shapes (cone, bar, or popsicle). Fruits, candy, and other sweetening substances are also used to create ice cream products with unique flavors.
Ice Cream Nutrition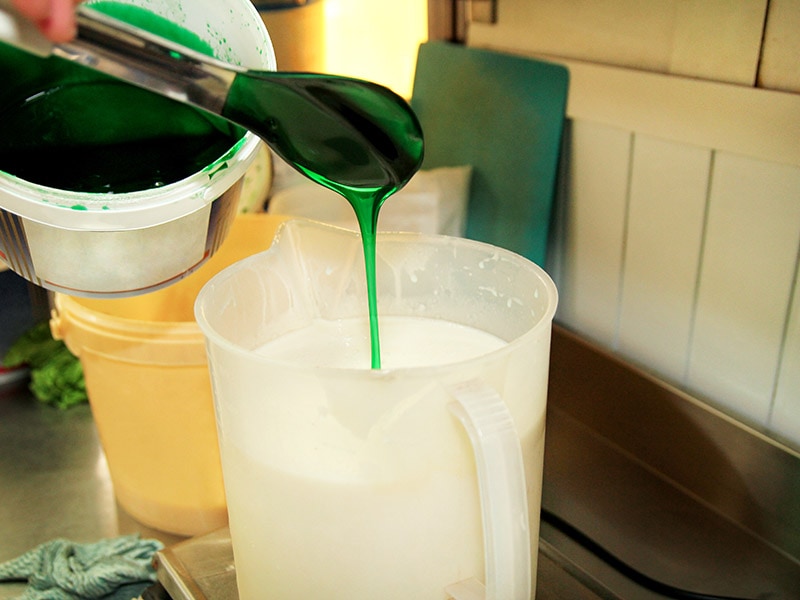 Ice cream is a rich source of calories, fat, and sugar. A small ice cream bar provides you with 140 calories and small proportions of fat, protein, and carb. The amount of protein is very little, which takes up only one or two percent of the total proportion.
You should notice that there is cholesterol in the ice cream nutrition. The creamier your cream tastes, the more fat it contains. This source of fat is mainly saturated, which can increase the risk of diabetes and coronary artery diseases.
Although the amount of calories in ice cream is high, you cannot use this dessert as an alternative for fruits and vegetables. It lacks the healthy vitamins which are vital to your body's health.
Many industrial ice cream products contain additives, sweetening agencies, and color dyes. In the long run, consuming these substances is detrimental to your health.
What Happens If You Eat Too Much Ice Cream?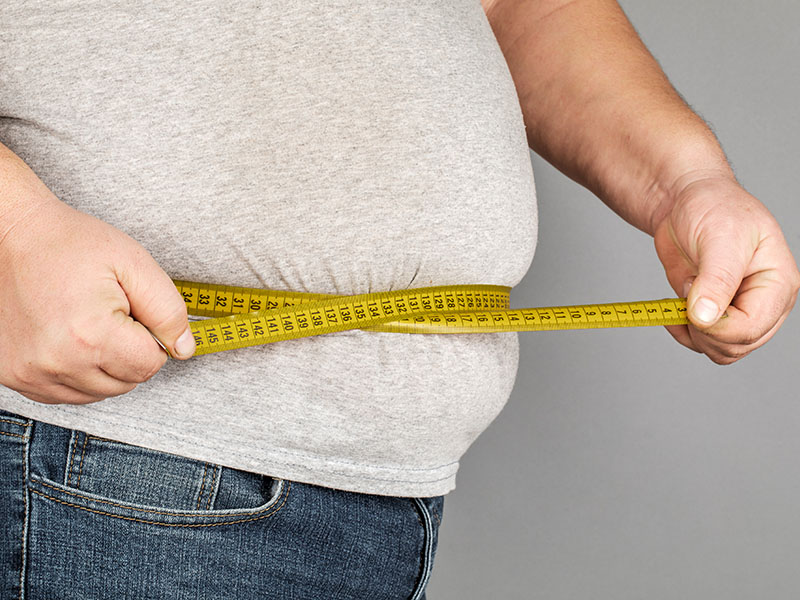 Ice cream is a delicious dessert that adds more flavor to our lives. It is a rich source of carbs and calories to help your body replenish energy. But is it healthy to consume ice cream regularly?
Dairy products like milk and cream contain a high percentage of saturated fat and cholesterol. These substances make your body more prone to heart diseases and diabetes. The ice cream manufacturers also add too much sugar and additional flavors that are addictive.
Just like sugary foods and smoking, it is tough to stop eating ice cream once you have been addicted. Too much sugar intake makes you gain weight faster and affects your brain functions.
For these reasons, overeating ice cream can negatively impact your health.
Eating too much ice cream will have severe effects on your body.
Should You Eat Gluten-Free Ice Cream Or Follow A Gluten-Free Diet?
Contrary to many people's beliefs, the health benefits of removing gluten from your diet are not backed up by much scientific research. It is not recommended for people with celiac diseases and gluten allergies to consume this protein.
The media often stresses and exaggerates the harmful impacts of gluten, making people think it is a bad chemical. When people believe that gluten is bad for their health, they will avoid products that have this protein.
Big food brands can take advantage of this trend and advertise their gluten-free products to attract more customers. As a result, they will gain more profits from selling these gluten-free foods.
However, people who have special Celiac diseases or gluten allergies should remove the ice cream and other gluten-containing food from their diet. When consuming gluten, your body will get inflammations and suffer from severe allergic symptoms. (2)
Aside from the detrimental impacts of gluten on Celiac diseases and its accompanying allergies, following a gluten-free diet can also:
Help you lose weight faster and enhance weight loss
Improve your mental and physical health
Reduce the risk of heart diseases and obesity
However, these positive effects have little scientific evidence. More research needs to be conducted in the future to give us a clearer view of gluten's effects on our health.
Although gluten-containing additives may cause allergies and worsening Celiac disease, it doesn't mean that gluten is bad for our body. Gluten-containing foods are also rich in calcium, iron, fiber, and folate. These nutritions are very necessary for the human body. (3)
In the case of gluten-free ice creams, these products usually have higher sugar and saturated fat to compensate for the lack of gluten-containing additives.
Gluten-free ice cream is not necessarily healthier than a regular one, so you should check the ingredient label for the other ingredients before buying.
If you don't have any allergies when eating gluten-containing food, it is best not to remove gluten from your diet.
FAQs
Do the ice cream products you are eating have gluten? What is the melting time of common ice cream? I will untangle all your queries in this section.
Choose And Eat Ice Cream Wisely
That is all the information you need to know about gluten-free ice cream. I hope that the answer provided in this post can satisfy you. Although this frozen dessert is very delicious, you should not consume it on a daily basis.
Opt for gluten-free ice cream products if your body is sensitive to this protein or suffering from Celiac disease.
Do you find this post helpful? Feel free to share with me your thoughts. Thank you for reading!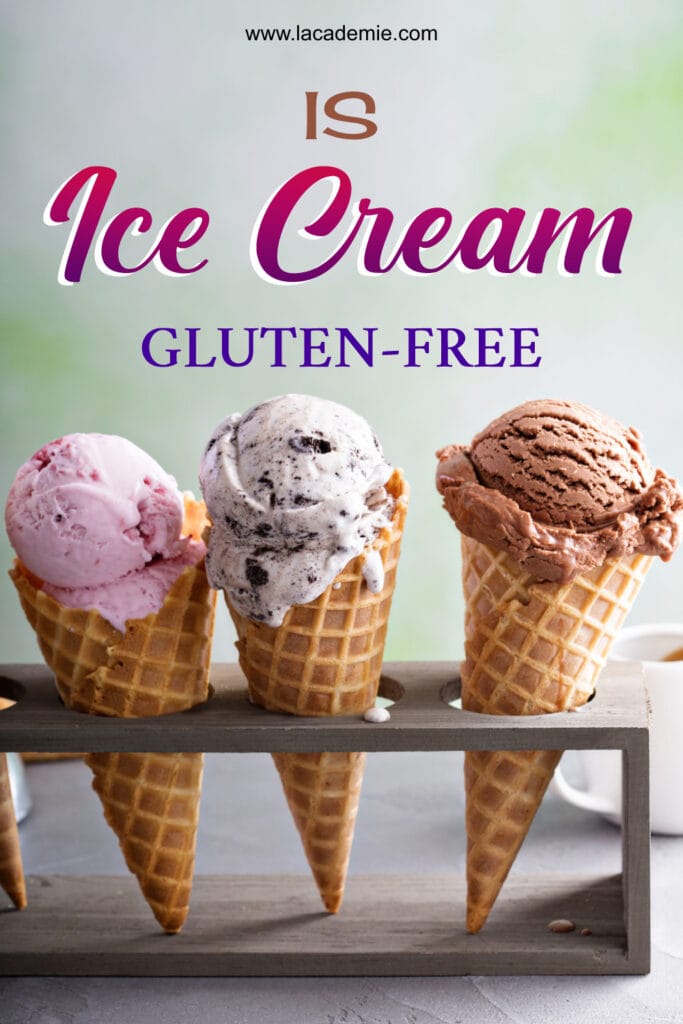 References
Pubmed.gov. 2002. A Study of Cross-contamination of Foodborne Pathogens in The Domestic Kitchen in The Republic of Ireland.
Pubmed.gov. 2018. Health Benefits and Adverse Effects of a Gluten-Free Diet in Non–Celiac Disease Patients.
Celiac.org. Sources of Gluten.