How to use a toaster oven? You want to cook food with a toaster oven but do not know how to make it right. For example, should you place aluminum foil in your toaster oven? So what will you have to do in this situation or in other cases?
The toaster oven is equipment gradually becoming common in every family's kitchen. You should learn about its function and steps to deal with your foods in case you want to cook them with your toaster oven. Now I will help you understand the problem clearly.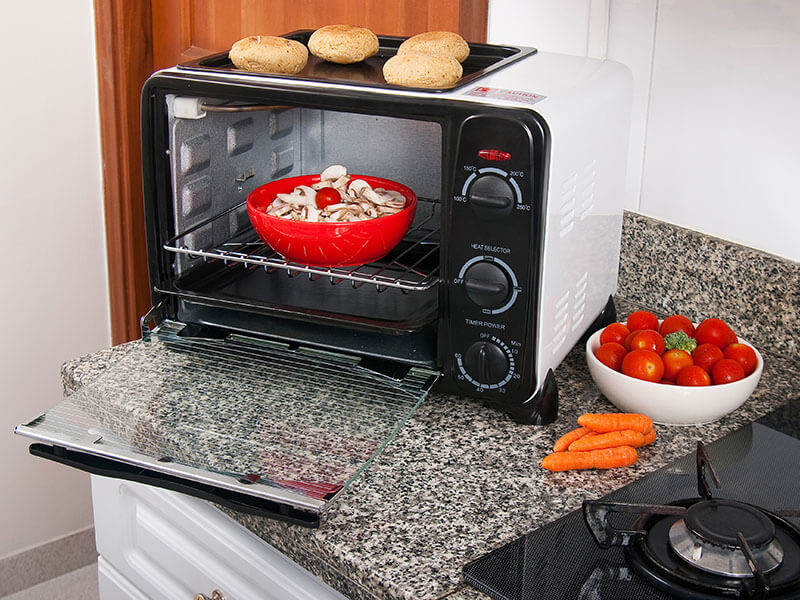 The Advantages Of Toaster Ovens In Modern Life
I want to talk about some advantages of a toaster oven to show you it is an essential kitchen device for every family.
Maintaining Kitchen Temperature
On summer days, kitchen devices can easily heat up your kitchen after cooking. But a toaster oven can keep the kitchen from getting too hot. So, some people compare toaster ovens with convection ovens as they both cook your food without emitting heat into the room.
Energy Saving
The first one is about energy matter. The larger the oven, the higher the heat and the longer it takes to cook food. As a result, using a large oven to cook only a small amount of food is both unnecessary and costly.
Switching to a toaster oven that has small or medium size can save you a lot of money on electricity each month. (1)
Efficient Size
A gas cooker can make your kitchen hotter. The toaster oven is not too big, so it won't radiate too much heat. Your kitchen is still cool after cooking.
If you want to use your toaster oven for cooking hot dogs or other small/medium-sized meals on busy days, I totally agree. A toaster oven can preheat faster than a big oven or a gas cooker. You can use your time to do something else and do not have to worry about your food.
Maybe you will agree with me that the size of a toaster oven is very convenient for your kitchen. It is small, so you can place it anywhere you like. Transporting the toaster oven is not difficult because it is light in weight, you can carry it just by hand.
Vary Of Functions
Once you buy a toaster oven, it will not let you down. The toaster oven includes a variety of functions, very flexible for every requirement you want for your food. A modern toaster oven can help you bake, broil, toast, sear, and even defrost. (2)
You can make a small meal with your toaster oven for 1 or 2 people. It does not take too much time. Just put your food in there and do something else instead of cleaning a whole kitchen.
Although the content between toaster ovens and microwave is quite tight, regarding heating leftovers, a toaster oven is always better. If you heat your leftovers with a microwave, sometimes it just makes your food container hot, but the food is still cool.
However, the toaster oven heats food evenly. Your dishes will be warm inside but still keep the crunchiness. Anything with cheese or melted chocolate is still tasty after heating up.
Some Of The Most Important Functions Of The Toaster Oven
You may be wondering what the main purposes of a toaster oven are. Let me show you right away. Basically, every toaster oven has 3 primary functions. They are broiling, baking, and toasting.
Those functions support your essential daily eating requirements. You can learn how to use them and make your meal easily.
Broiling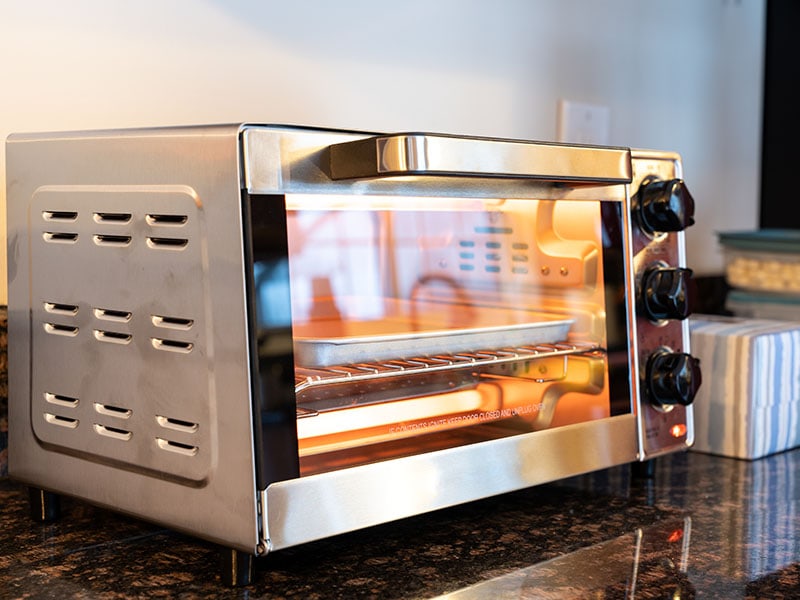 This is the most basic function that all toaster ovens must have. You can cook your food very fast with this setting.
You can cook the following foods using the toaster oven's broil mode: rib eye, steak, ground meat patties, salmon filets, catfish filets, or even some vegetables and fruits.
One thing to remember is that the broiling mode will heat the outside of the food faster than the interior, so foods with a thick texture will not be suitable for this mode. When the inside of your food is cooked evenly, the outer layer might already be burnt.
How It Works
Whenever you choose the broil setting, your toaster oven will release heat from its top elements to cook your food. It means your toaster oven just cooks your food from 1 side.
The doneness of food is determined by where it is placed in the oven. You should place the food at a higher position in a small or medium-sized toaster oven to help them absorb heat faster.
The cooking time will vary depending on the chosen types of food and the oven. Because different oven models have different capacities, sizes, and designs, cooking times will also differ. You better read the instructions carefully to know each dish's cooking time.
You can also pay attention to your food before it burns due to the countertop appliance. To avoid the risk of ruining the food because you are not familiar with this mode, I will provide you with some useful tips to help you handle it.
Tips
Like I said before, your toaster oven just uses heat from the top elements so remember to flip your food if you want to cook it on both sides. Trust me, you will never want to take out your food burnt on 1 side, and another's still raw.
You should use oven gloves when you take out your food because the pan or the tray is very hot. It can cause you to burn if you just use your hand.
Toaster ovens do not need you to preheat with a broil setting. Instead, you better use the rack on top to help your food approach the heat from the top elements faster.
You should not broil food to a certain temperature. I advise you to spend some time reading a cooking book, then deciding what temperature is suitable for the food you cook.
Baking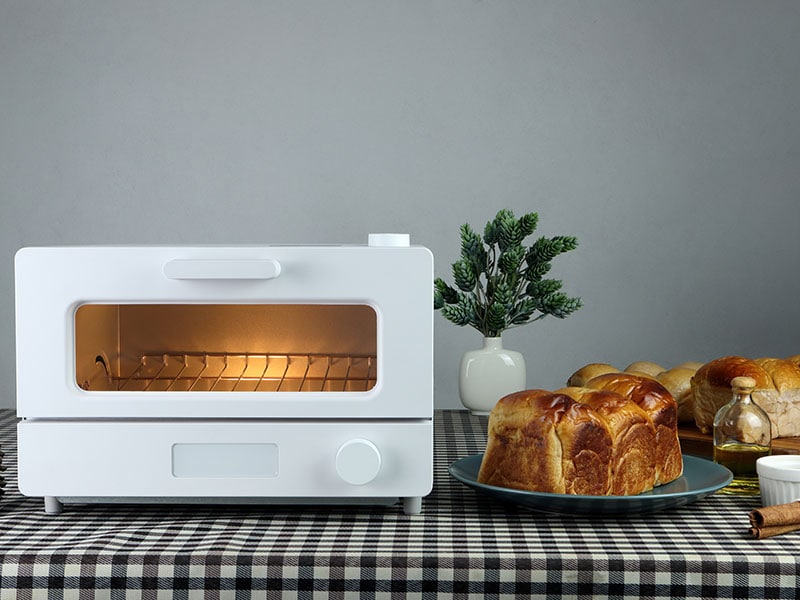 This setting has a completely different operating mechanism than the broil setting. I am not sure what your eating habits are, but I probably assure you will use the bake setting most once you get a toaster oven.
With a baking setting, you can make sweet things like bread, cookies, and muffins with amazing texture. Besides, chicken, lasagnas, and potatoes are also great if you bake them in the toaster oven.
How It Works
The bake option activates the bottom burner, which heats the oven from the bottom. It is typically not direct heat because everything you put in the oven is on a pan or baking tray. When the heat increases, the oven's air temperature also rises.
It could pulse or cycle the top and bottom elements to create different intensities. That is how the baking setting maintains an even temperature inside.
This setting is not different from the traditional cooking process because it uses the heat from the bottom element, like when you cook on a gas cooker or an induction hob. Sounds so simple, right? However, I will provide some basic tips to help you handle it.
Tips
Make sure to preheat your toaster oven whenever you want to make cookies, bread, or anything that comes with eggs and flour. This step aims to help your ingredients, such as yeast or leavening, react immediately with the heat.
During the cooking process, you should not open the door too often. Every time you open it, the temperature inside the toaster oven will decrease by about 25 to 50 degrees. You do not want your food still raw at some points, and you have to wait longer to enjoy the meal.
Normally, the temperature in your toaster oven may differ by around 10 degrees from the one you selected before. Whenever you bake something that needs a couple of hours, check the temperature every 20 minutes to ensure the average temperature you want.
Most toaster ovens have a hotter area than others. Maybe this trick will help you greatly if you know how to do it well. Use a piece of bread, then bake it. When you take it out, you will see an area with a darker brown color than the rest. That is the hot spot.
Use that tip to adjust your pan or tray of food in the toaster oven to help your meal cook more evenly.
Toasting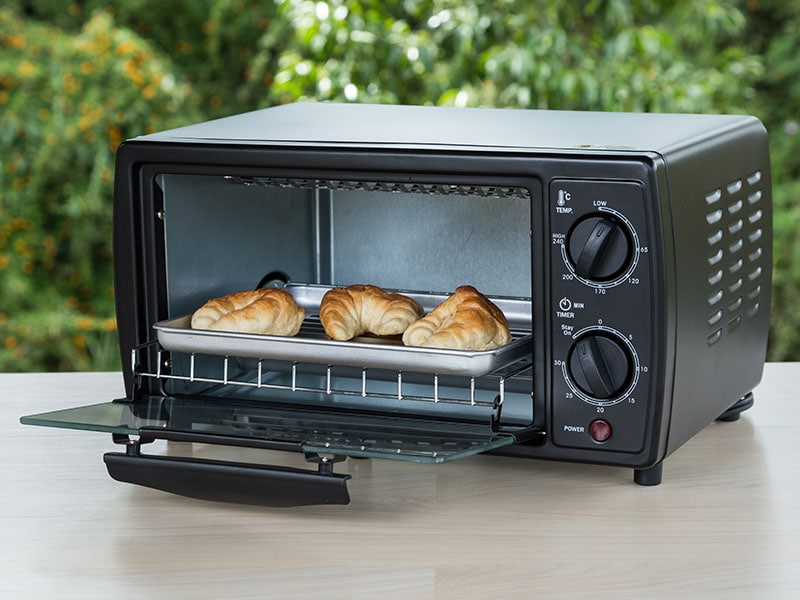 This is the last main setting I want to introduce to you. This setting is why many compare toaster ovens with regular toasters. Let me help you understand it deeper with some useful information.
How It Works
Toast setting uses heat from both elements of your toaster oven. About the heat, they release an equal temperature to help your white bread have this brown and crispy look.
This setting has 3 modes, including light, medium, and dark. Those modes will give you different results for your toasting food. The light setting has the shortest toast time, and the dark setting has the longest. The longer time you toast, the darker your food will get.
Tips
An ideal time for toasting a slice of bread is about 4 to 5 minutes, and the temperature is 450 degrees F. That is just my opinion, you can adjust the time and the heat to match your preferences and the condition of the bread.
You should not be overdependent on those modes. Take your time to reach your perfect bread's taste and texture during the cooking process by using a stopwatch.
Check your bread after about 2 minutes and 30 seconds, then wait until it gets the color and texture you like. Take your bread out and stop the stopwatch. You can toast your bread many times with an exact taste by using this way.
Let's see how many functions a toaster oven can have.
Toaster Oven's Additional Functions
It is a pity not knowing how to use these 2 additional toaster oven's functions. Trust me, they are very useful when you prepare your food.
Defrosting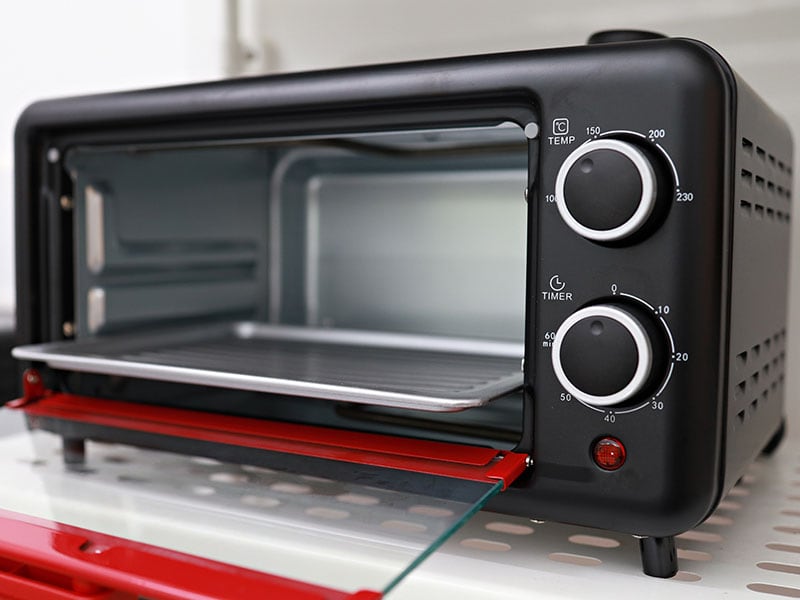 Defrosting is a setting that you might find very convenient when you use it. Various toaster oven models have an automatic defrost option with default time and temperature.
You do not need to soak your frozen food in water and wait for an hour. This will help you a lot when you want to cook something quickly.
You just need to place your frozen food into a pan or a cooking pot, then select "Defrost". The toaster oven will defrost your food in the safest way.
Roasting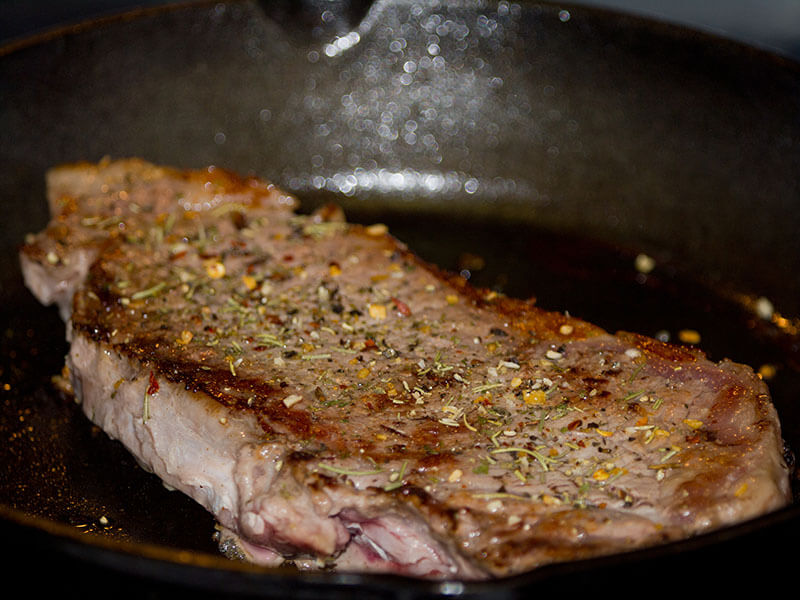 Roasting is another unique feature of a toaster oven. So when you need to prepare a large meal, you can use the toaster oven alongside the regular oven to maximize time savings.
Nowadays, toaster ovens have the roast setting for your choice, making everything much easier. In case you can not find the button for roasting, the baking mode still works just fine.
The biggest difference between them is in the temperature. You must remember that the roasting mode uses a higher heat. Therefore, it is suitable for foods with a firm texture like potatoes and chickens that are firm since they can handle the heat for a long time.
How To Use A Toaster Oven For Different Foods
Now I am going to answer your question. To assist you in learning the process, I will explain how to use a toaster oven with various foods step by step. Besides, you will also learn how to maintain and clean the oven to extend its life.
In general, with all kinds of food, cooking with a toaster oven will include the following basic steps: prepare your foods, put them in the toaster oven, adjust the heat and time, then take them out. However, you should know every detail to handle it better.
Bread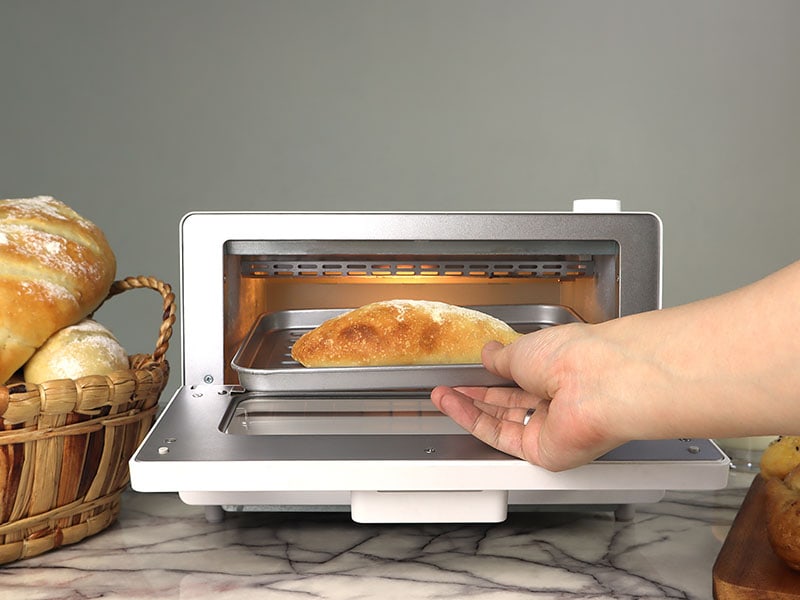 The most basic food for you to cook with your toaster oven. I will walk you through each step while providing temperature and timing information.
Step 1: Estimate The Bread's Size
Before baking bread in the toaster oven, estimate its size based on the available space inside the oven because the bread rises during baking. Typically, the size of a loaf of 500 grams is ideal.
This activity aims to ensure that the bread's surface does not get too close to the heating element after rising.
Step 2: Fill The Pan With The Bread Mixture
Combine active dry yeast, sugar, warm water, salt, bread flour, and canola oil, then mix them together. This is a basic recipe for bread if you do not know.
Then fill the mixture in two-thirds of the pan. If you fill the pan fully, when the bread rises, it will get closer to the top elements.
Step 3: Preheat
Before baking your bread, you should preheat the toaster oven. One useful tip is to heat it 50 degrees F hotter than you would with the regular oven. The ideal temperature is from 350 degrees F to 400 degrees F.
This initial heat is crucial for the baking process because it allows your bread to rise. If you don't have enough heat, your bread will rise less than usual. You should preheat the baking tray or the pan too. Let it preheat for about 10 minutes before putting the bread in.
Step 4: Baking
Now you can put the pan into your toaster oven and adjust the time to 25 minutes. Depending on the type of bread you want to make, the time may vary slightly. After that, remember to check your batter every 5 to 10 minutes.
To make sure that the bread can absorb the heat better when you put it in the toaster oven first, I advise you to use a stainless bowl and place it upside down over the bread. Let it stay there for about 10 to 15 minutes, then take it out.
Afterward, reduce the temperature and use the fan (if your toaster oven has a fan) to create a golden outlook. This can also help the crust dry properly.
You need to rotate the pan every 8 to 10 minutes because the heat distribution is not optimal. Do it as fast as possible to prevent the oven from losing much of its internal heat. The purpose is to help the bread cook more evenly and not burn.
One small tip for you is to adjust the temperature 5 to 10 degrees F higher for a minute before rotating the bread to maintain the stability of temperature.
Check your bread using a chopstick or a fork. If there is no dough stick on it, it means your bread is ready.
Now you need to take your bread out and let it cool completely before moving it from the pan. That's how to make bread with a toaster oven.
Meat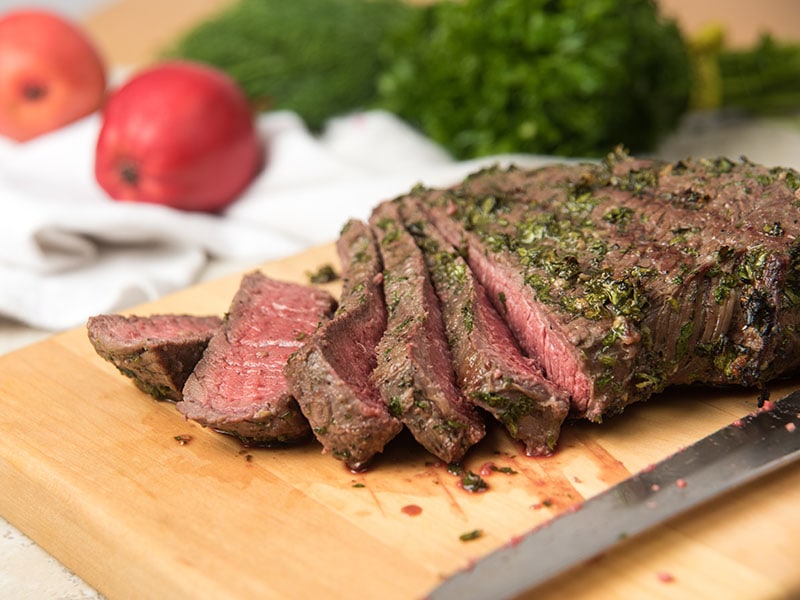 Cooking meat with the toaster oven is as simple as baking bread. This is your opportunity to prove that you can also prepare main dishes such as steak, lamb, or veal.
Step 1: Season Your Meat
You should start by choosing basic seasonings for your meat. For every kind of meat, season it with salt, pepper, rosemary, or thyme. Then cover your meat with olive oil. Those basic seasonings always work when combined together for meat lovers.
Step 2: Put The Meat Into The Toaster Oven
In case you want your meat to have a beautiful sear, try putting your iron pan into your toaster oven at 500 degrees F to heat that up. After about 10 minutes, remove the pan and put your meat in it immediately. Do it again with another side of the meat.
This step requires you to be careful. Do not put your meat too high or too low to prevent the meat from cooking unevenly. For example, you should put the pork lower to keep it from touching the top of your toaster oven.
To keep your toaster oven clean, you should place a tray underneath the meat so it can get all the trip.
Step 3: Adjust Temperature And Time
After putting the meat in the toaster oven, it is time to adjust the temperature and cooking time. This is a critical step because the temperature and cooking time will determine the quality of the meat.
For meat, you should choose the temperature of 425 degrees F and maintain it for the first 15 minutes. After 15 minutes, lower the temperature to 250 degrees F and cook for 20 to 30 minutes to get the doneness you want.
Step 4: Check The Meat's Condition
Of course, you will never have perfectly cooked meat if you forget this step. There is equipment that can help you do it: a meat thermometer. Take the meal out and use this tool to check the temperature of the meat.
The perfect temperature for your meat is 145 degrees F. If you do not have a meat thermometer, you can simply cut the meat out and check inside.
Step 5: Take The Meat Out And Let Them Rest
When the meat reaches the doneness you want, turn off the toaster oven and gently take the meat out. You should let the meat rest for about 5 to 10 minutes before eating.
Fish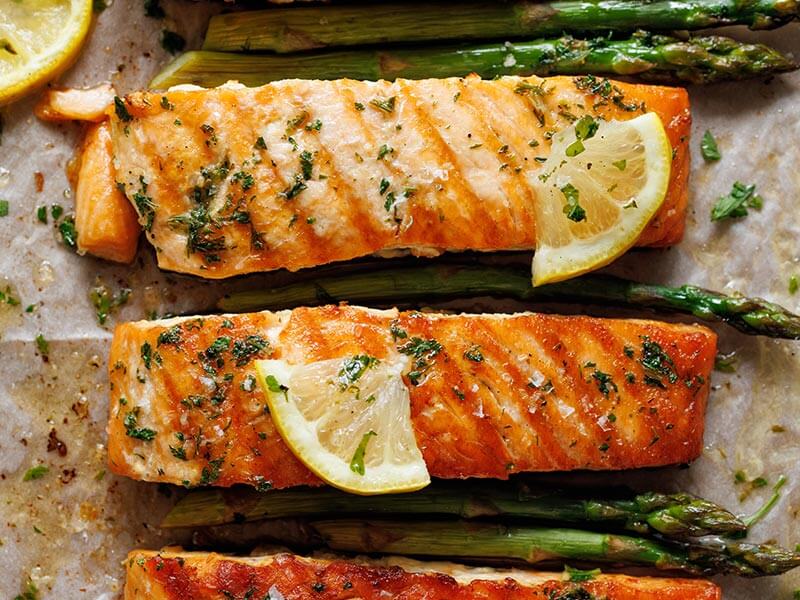 Most fishes have a soft texture and thin skin. This might be the most challenging food to handle with the toaster oven. But you do not have to worry, I am here to help you with it.
Step 1: Filet And Marinate Your Fish
If you want to bake a whole fish, it is still fine. But I recommend you filet your fish to help it absorb more seasonings. And you can handle it easier during baking. Remember to remove dorsal fins and caudal fins because they have a thin texture and burn easily.
Combine any seasoning you like in a bowl, put the filets in, and marinate for about 30 minutes.
Step 2: Preheat The Toaster Oven
Preheat your toaster oven to about 450 degrees F. Do not forget to line your baking tray with a layer of aluminum foil. In case you want to bake a whole fish, wrap it with 2 to 3 layers of aluminum foil.
Step 3: Put It In And Cook
After lining your baking tray with a layer of aluminum foil, gently place all the filets on it. The cooking time for fish is about 8 to 12 minutes. For breaded fish, you may need 20 to 30 minutes to cook it well.
Step 4: Check The Fish And Take It Out
It is very easy to check the fish's condition. Use a fork to separate the fish. If the filets are tender and you see no blood, they are ready to eat.
Tips To Maintain Your Toaster Oven For Longer Use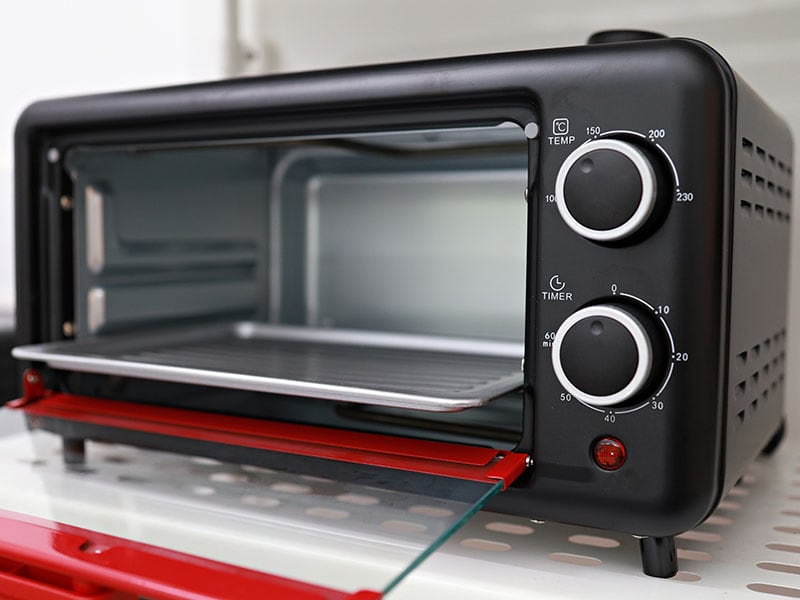 As I mentioned before, the purpose of a toaster oven is to bake, broil and toast the food. During your cooking process, remember that you just need to use a pan or cooking tray. Those kitchen tools are made of baking-safe materials.
Therefore, you should not put paper, plastic, ceramics, wood, or glass equipment in your toaster oven. Those materials easily catch fire or break if they reach high heat. This will cause internal damage to the toaster oven.
I suggest you should choose a light-colored pan for baking. A black pan is fine, but it may absorb heat too fast and burn your food from the bottom when you make cookies or roast vegetables.
You can also try to place the pan in the middle area of the toaster oven. This may help you make a yummy meal without moving the pan or racks too much.
Because the toaster oven can heat up the surrounding area, you should place your toaster oven far away from objects made from plastic and paper. Besides, food that easily melts, like ice cream, should not be near the toaster oven.
One more thing is to always clean your toaster oven and the area around it. Regular cleaning will help your toaster oven maintain maximum efficiency and provide high-quality results.
How To Clean Your Toaster Oven?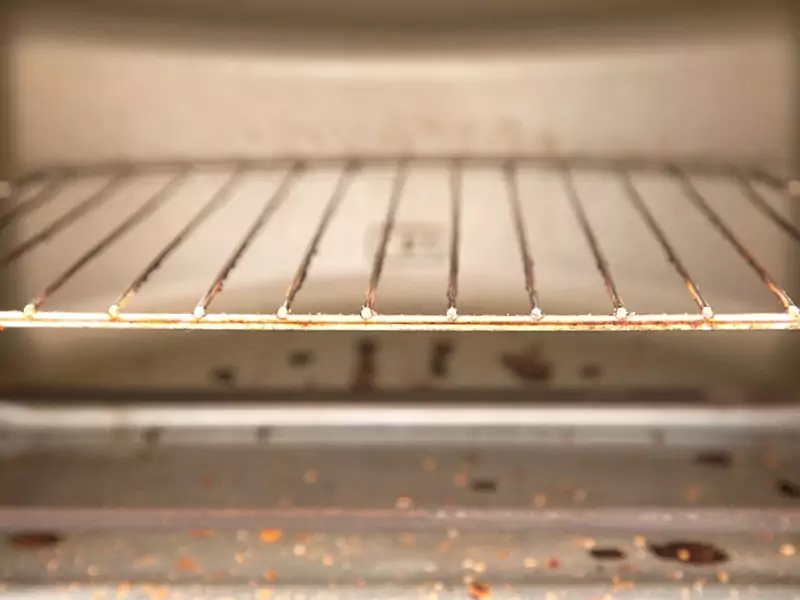 If you know the precise cleaning methods for your toaster oven, the process won't be difficult. Here is one of the easiest ways. Follow those steps to help your toaster oven always clean and shine.
Step 1: Unplug Your Toaster Oven And Let It Cool
After using your toaster oven, you need to unplug it immediately and let it cool down. Of course, you can not clean the toaster oven while it is still plugged in, can you?
Then, remove the toaster oven close to the sink or the trash can. Also, the countertop is a perfect height to place your oven for cleaning. Avoid soaking the entire oven in water or spraying the cleaning solution directly into the oven.
Step 2: Soak The Food Tray In Soap With Water
Move your toaster oven to a suitable place for cleaning. Fill the sink with warm water and dishwashing liquid. Take the trays and the racks out, then soak them. This will make food particles on the tray softer so that you can brush them out later.
You can scrub the oven using a tub or a plastic container in case your sink is too small.
Step 3: Clean The Oven's Inside
Grease stains are unavoidable when cooking, so you have to clean them inside the toaster oven too. You should use a dry rag to wipe down everything stuck in it. Do not use a harsh cleaning cloth because it can harm the non-stick interior of the toaster oven.
For the crumbs that are stuck in corners or seams, try using a small cleaning brush or a pastry brush to sweep them out.
Step 4: Scrape The Tray
After soaking the tray in water for a while, you can scrub it with a pot scrubber easily. Clean all the grime to ensure it is ready for the next cook. If the stains are still stuck to the baking trays, soak them overnight and continue scrubbing the following day.
Step 5: Put It In The Toaster Oven
Dry the tray and the toaster oven interior with a clean and dry rag, then carefully put the tray back in.
Step 6: Clean The Toaster Oven Outside
Lastly, damp the rag in warm water with dish soap solutions or an all-purpose cleaner to clean the outside of your toaster oven. After that, wipe it again with a dry rag.
Regularly clean the outside of the toaster oven to avoid dirt, insects, or crumbs. This will help your toaster oven always look fresh and tidy.
FAQs
I believe the following questions will occur in your mind when using the toaster oven. Do not worry, I will give you the most accurate answer to help you get familiar with your toaster oven as soon as possible.
Now You Know How To Use A Toaster Oven Clearly
After reading this article, I think you can totally handle your toaster oven. Every function, every step to use it, how to clean and maintain it for longer use, all useful information will help you a lot in your cooking journey.
If you see they are actual and trustworthy, let's share them with your friends and family. Please let me know if you have more questions by listing them in the comment section below. Thank you so much, and see you next time.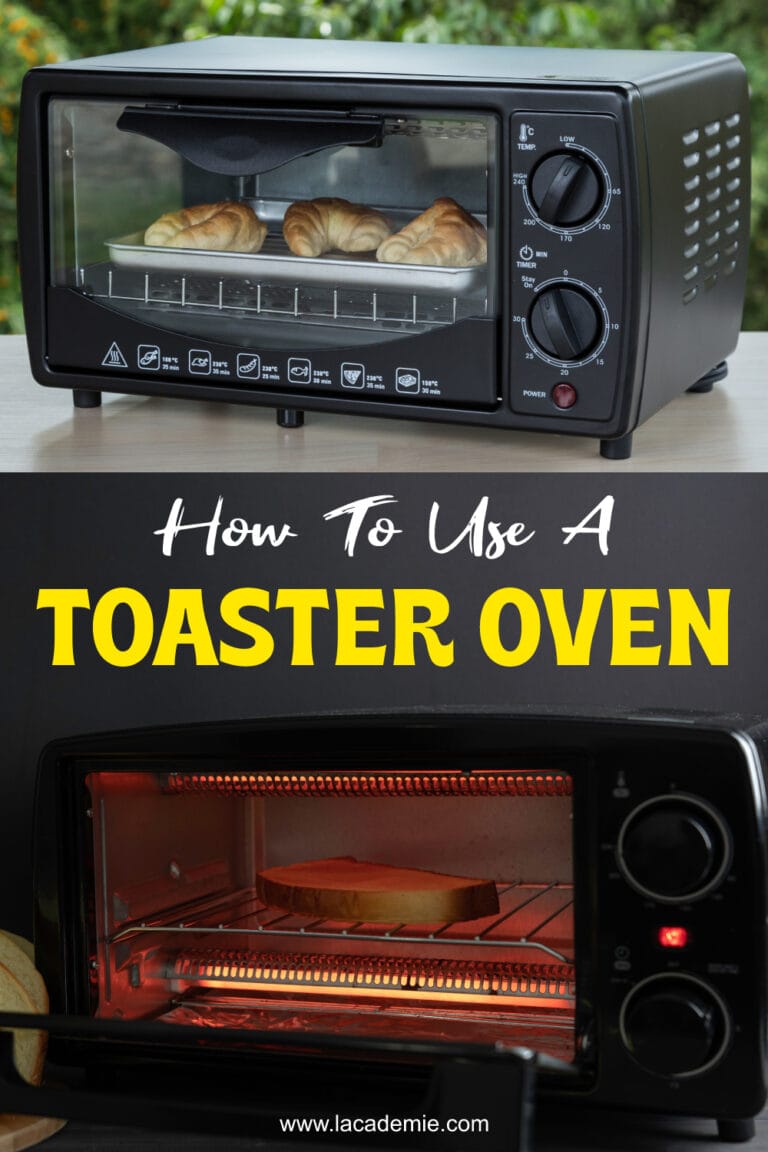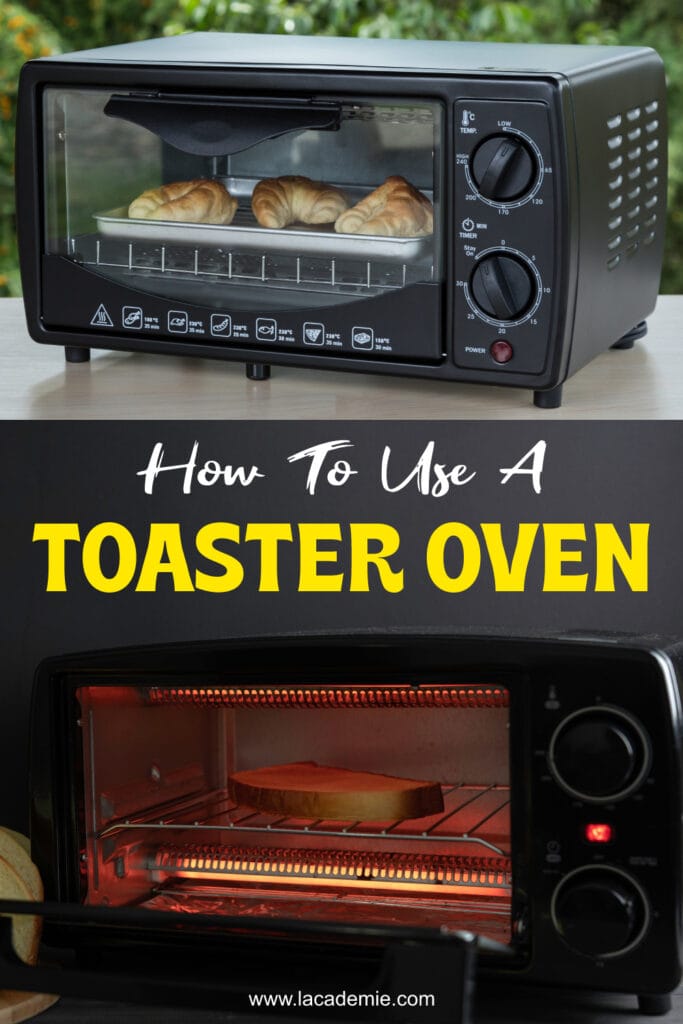 References
Energystar.gov. 2022.
Cooper, E., 2022. Toaster Oven: An Energy-Efficient Appliance for Any Kitchen | Food & Nutrition Magazine | January/February 2019.