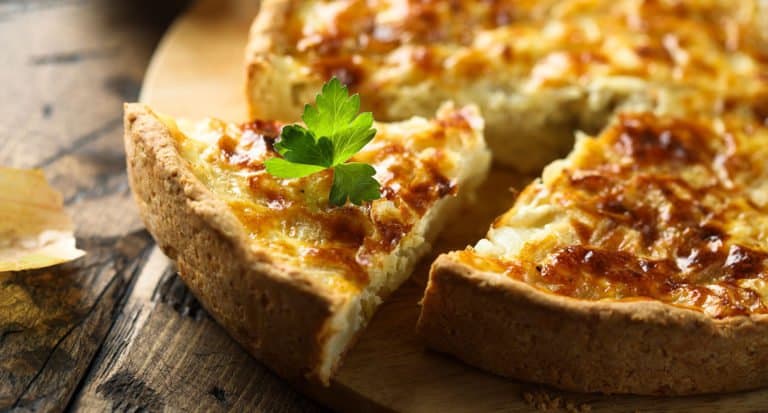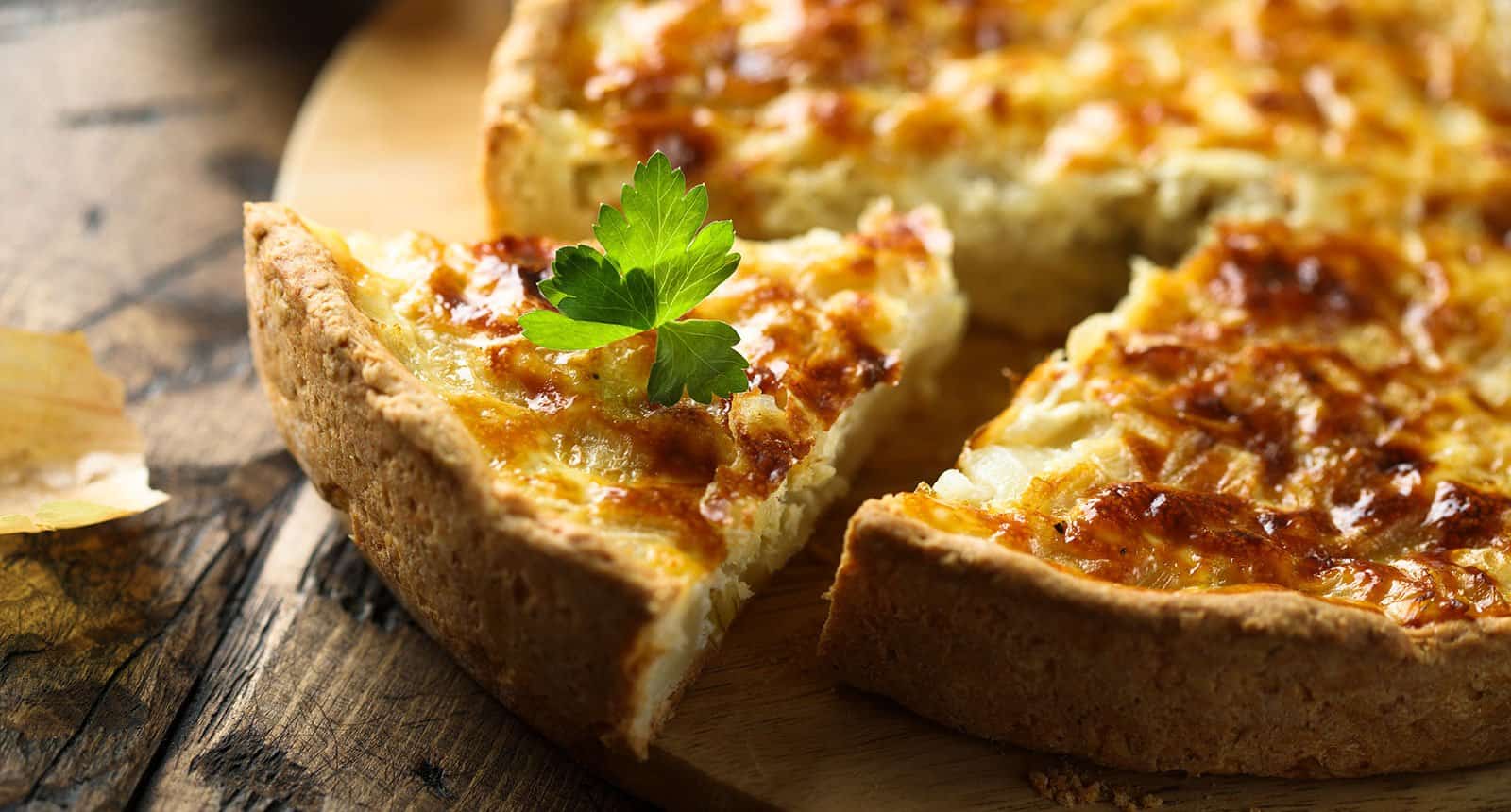 With popular ingredients and easy preparation, quiche is a popular dish for many families, especially at parties or on special occasions. If you have a few slices leftover after meals, knowing how to reheat quiche can help you achieve a quick and delicious breakfast for your kids.
You might not want to waste the quiche leftover from the previous party, but the cake is no longer moist and crispy. Have you tried some of the ways to restore its flavor and fluffy texture but still have not success?
In this article, I'll give you a complete guide to how to reheat quiche while retaining its quality and delicious taste. I believe you will find a method that fits your cooking habits and abilities, saving you a lot of time and money in making or buying a new quiche.
So, let's go!
What Is A Quiche?
Quiche is a famous French dish made of pastry filled with custard, fruits, cheese, meat, or veggies. This tart is a warm and rich meal, perfect for every family.
You can make it in numerous ways. For example, a simple recipe of quiche with ham, cheese, and potatoes is perfect for a quick dinner or breakfast.
It's perfect for parties, but it can be served at any time. You can eat it as breakfast, lunch, dinner, or even as a snack.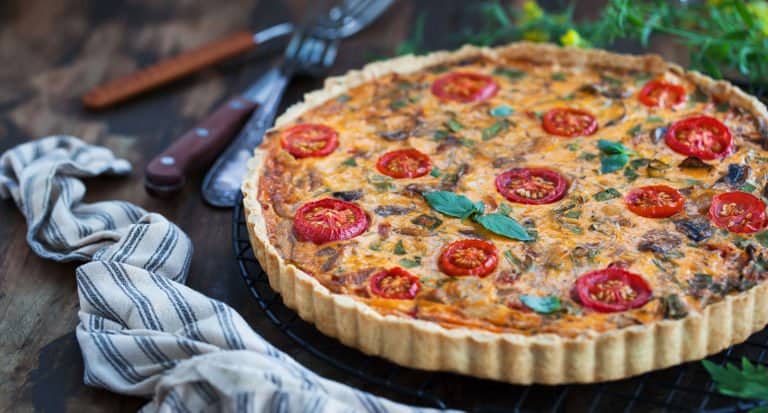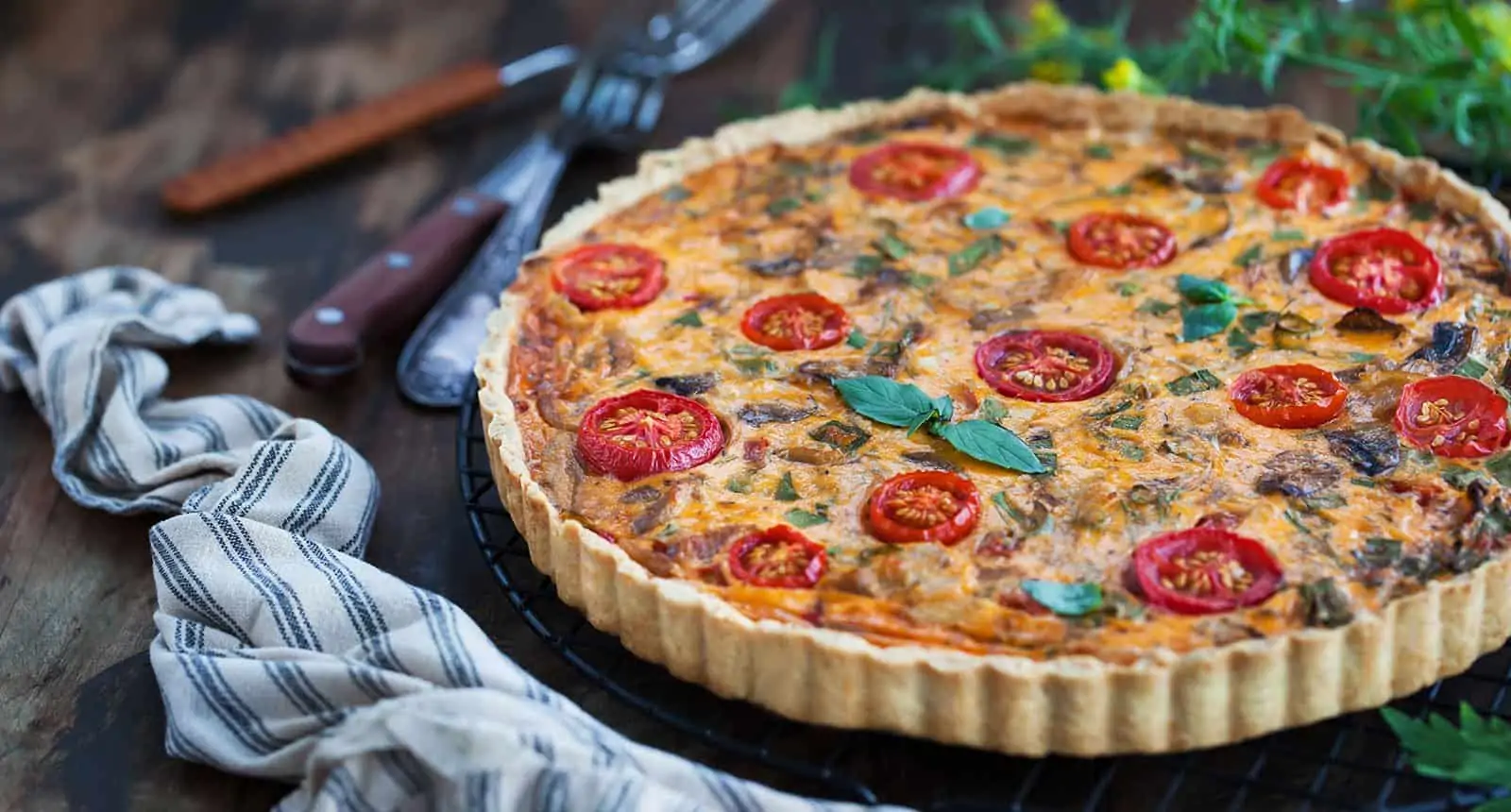 What Are The Ingredients Of Quiche?
Traditionally, quiche is made from bacon, eggs, some fatty and nutritious string cheeses, spinach, leeks, and mushrooms. All filling is surrounded by a crunchy crust made from pastry dough. In addition, you can substitute ingredients to create a quiche that suits your best.
Some other ingredients commonly used are chicken, ham, and delicious smoked salmon. If you are a vegetarian, you can replace meats with vegetables such as carrots, potatoes, and mushrooms to make sure you get enough nutrition in your meal.
If you're concerned that quiche's fatty ingredients won't be suitable for dieting, don't worry as there is a solution. Using low-fat milk instead of whole milk, reducing cheese, and increasing nutritious vegetables, you can still enjoy a delicious quiche without worrying about gaining weight.
If you have not yet figured out how to make quiche, you can easily find countless recipes for this dish from cookbooks, helpful cooking classes, and websites, as this is a popular cake. Try the recipes and find your favorites!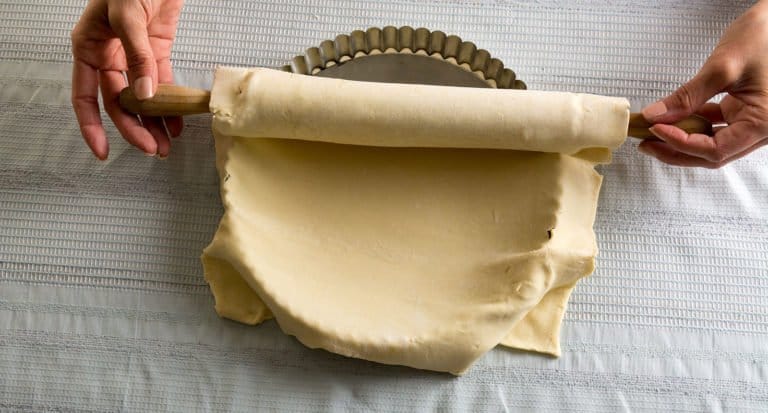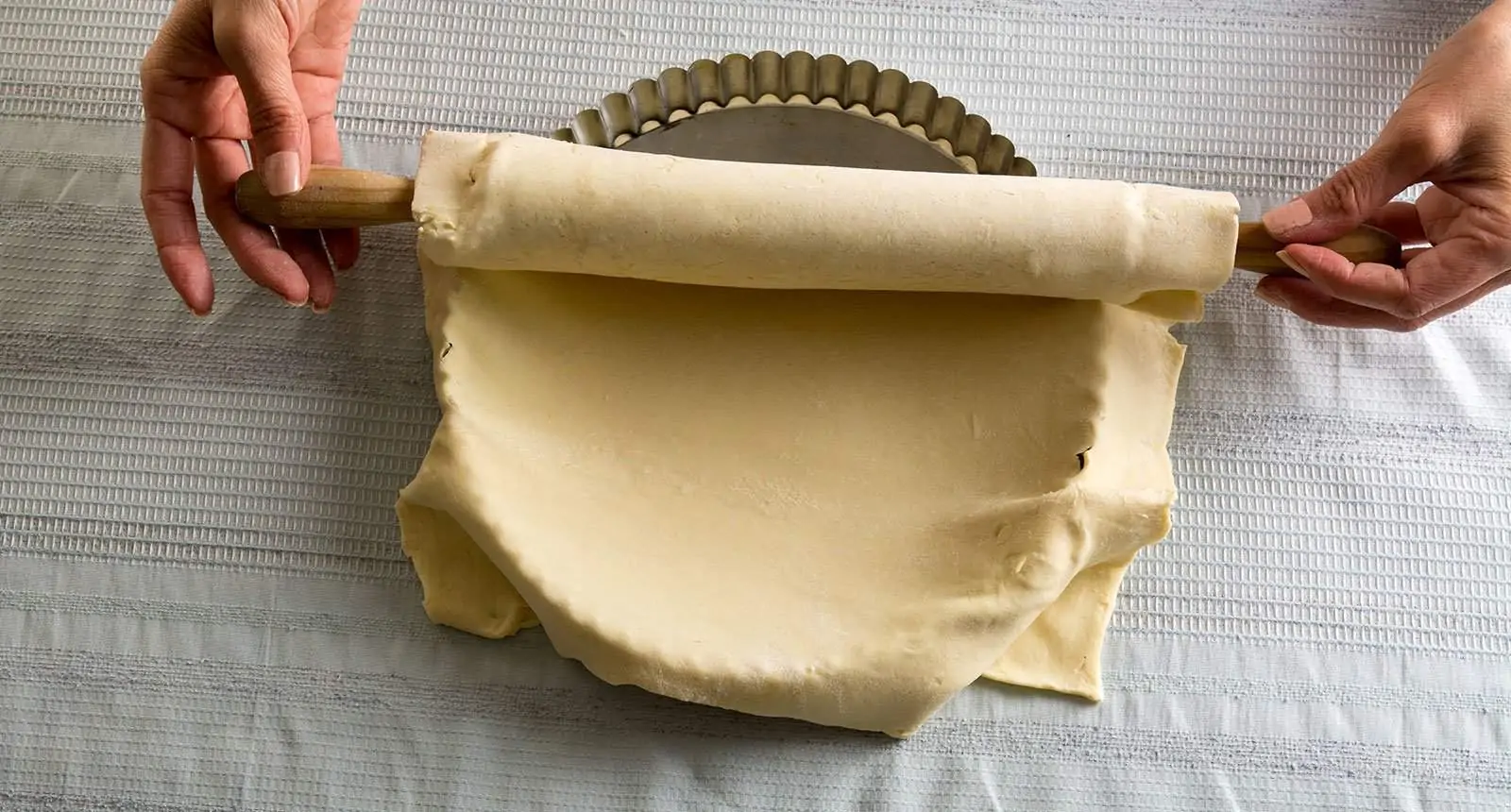 How Can I Serve Quiche?
With rich ingredients and large size, quiche is often used in parties or meals with many people. Since it contains many nutritious ingredients, quiche is high in calories, making it enough for a main dish.
While you can certainly enjoy quiche on its own, it's better that you serve something alongside quiche to balance its flavors and nutritional values. As quiche is a rather accommodating dish, you'll be able to pair it with several different side dishes.
In addition to being used for dinner, quiche is also preferred during brunch or lunch for its rich flavor. Since a quiche is often too large for one person to eat, it is usually divided into thin slices to serve. By eating in slices, you can also calculate and control the number of calories you eat in your meals.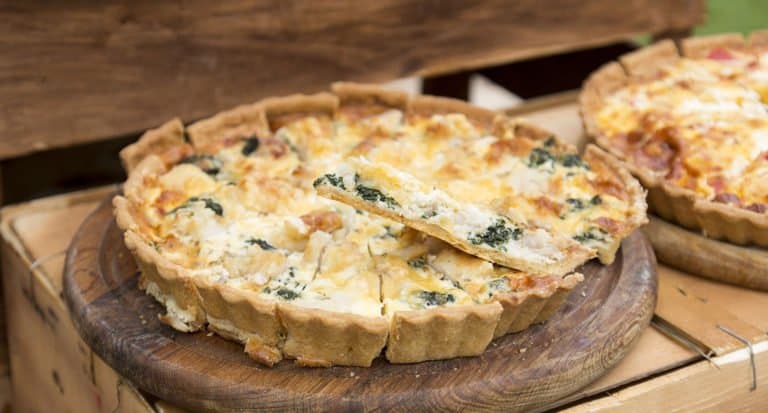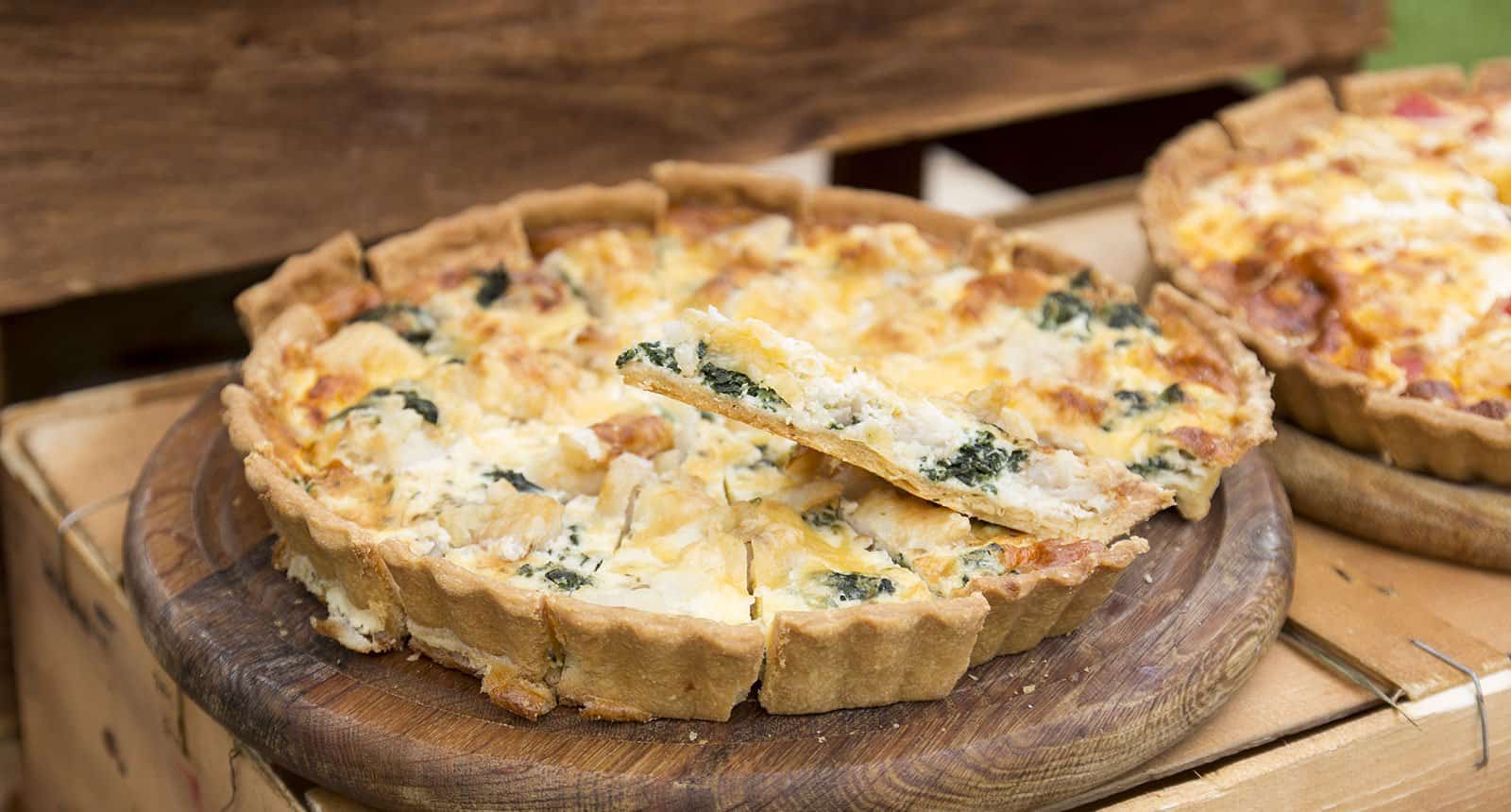 Is Quiche Good For Your Health?
I think you can get a glimpse of quiche's health benefits after learning about its nutrient-rich ingredients.
While quiche comes in many different formulations, they generally provide a great deal of nutrition. The ingredients of quiche carry a variety of substances for the body, from protein, vitamins, and calcium to other minerals that help improve resistance and support the body's functions.
With its plentiful amount of nutrients, it is not surprising that quiche is quite high in calories compared to other dishes, ranging from 300 to 450 calories in a slice of cake. This can be beneficial for those who need a lot of energy, but it is also a barrier for those on a diet to enjoy this delicious cake.
Therefore, to make the most of quiche's benefits for your health, you should understand your body's condition and needs to find the right quiche recipe.
Necessary Equipment For Reheating Quiche
There are several ways to reheat a quiche, each requiring its equipment. Understanding the characteristics of popular devices will help you choose how to reheat quiche that suits your conditions and know how to use them appropriately.
To get the perfect quiche without burning, you can invest in some handy and affordable kitchen timers to be signaled at the right time.
Oven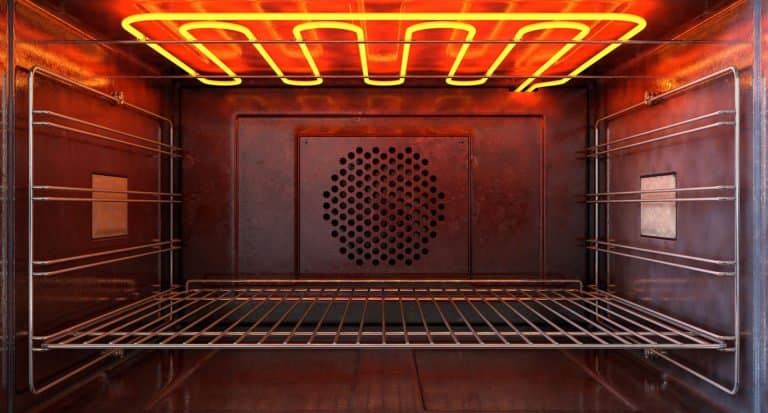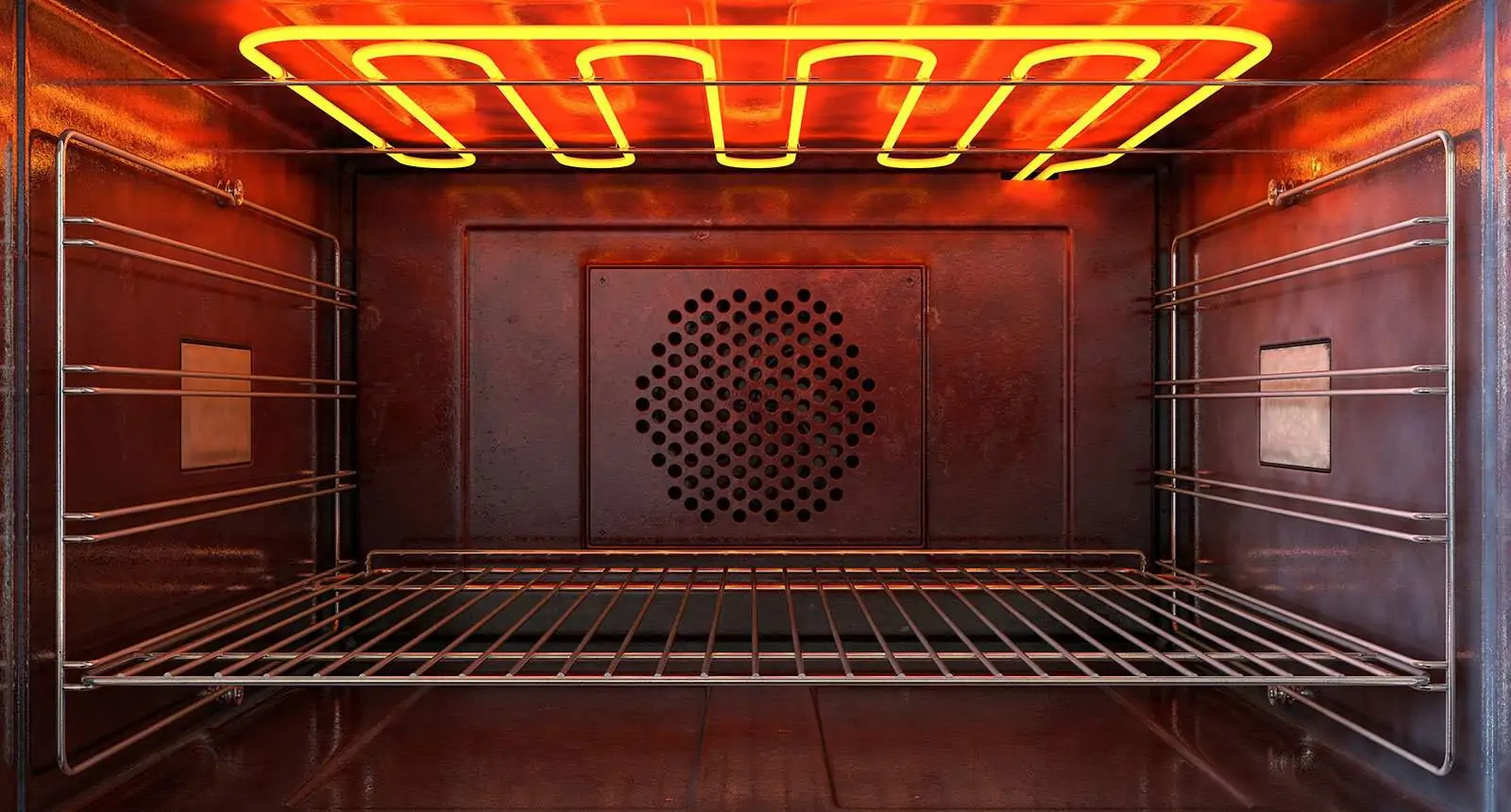 The oven is still the perfect way to warm up with baked dishes. It could take a little longer than a microwave, but your quiche tastes like it's baked fresh.
An oven is an appliance used to cook and reheat food at high temperatures. It has an empty chamber and heating bars to heat food at adjustable temperatures.
There are many different types of ovens available today depending on the intended use, but reheating the quiche does not require a special function so that you can use any oven.
To ensure the quiche's taste after reheating as well as keeping you safe, make sure the oven in your kitchen is working properly, and the temperature is kept within a safe range.
Microwave Oven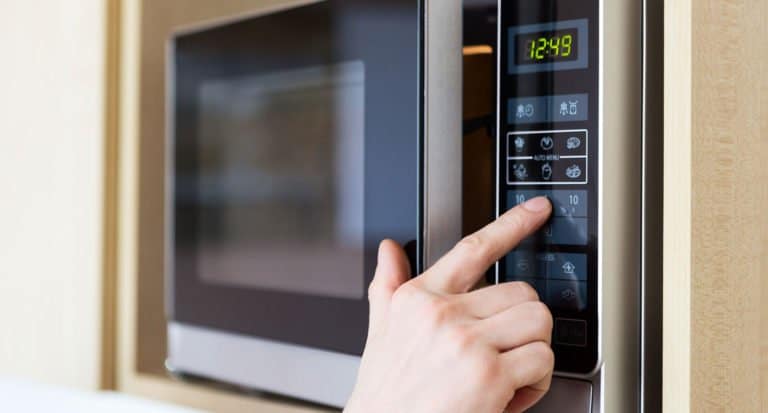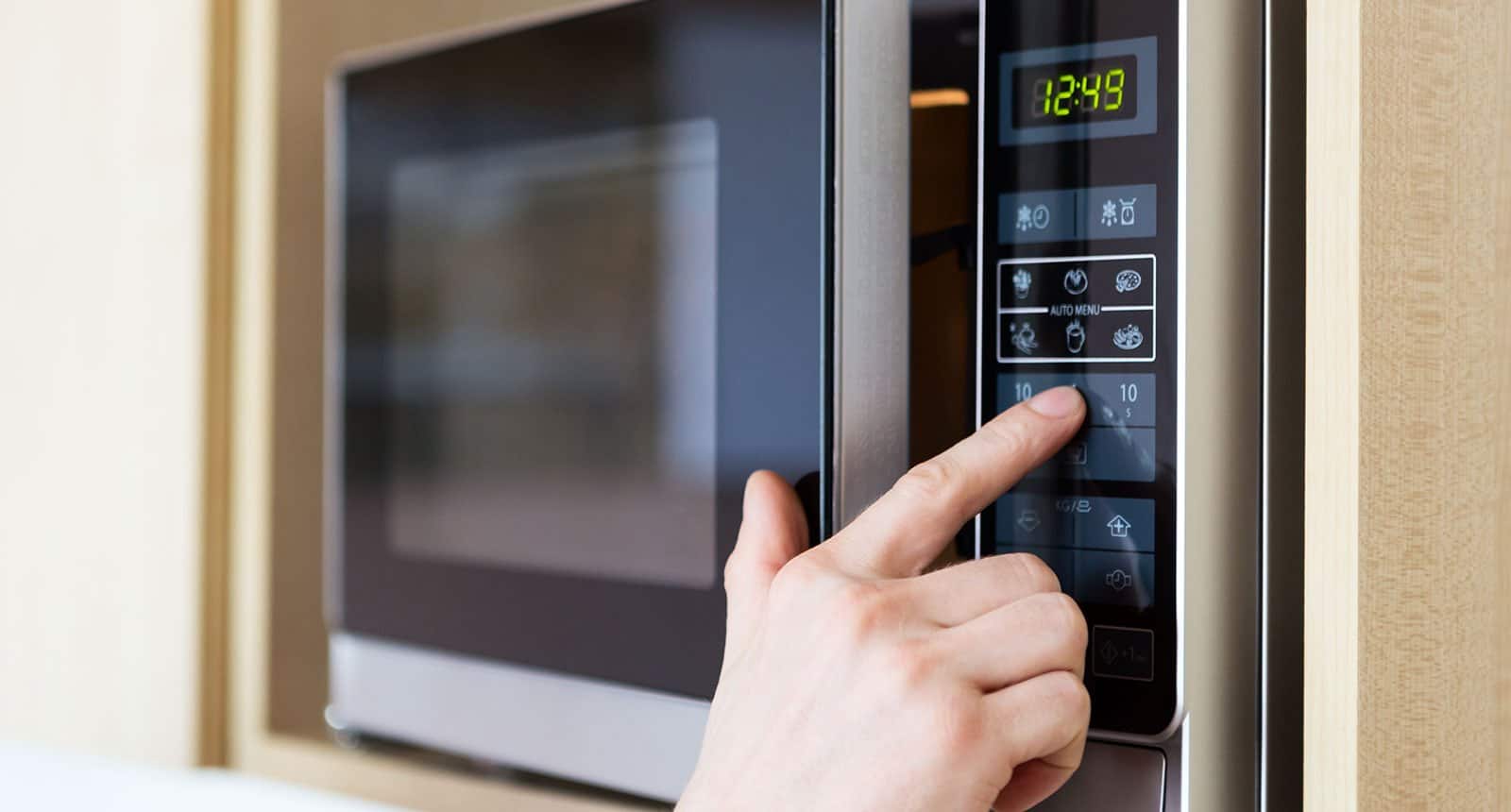 A microwave oven is also a common device in many family kitchens. You can also use it to reheat quiche. Compared with an oven, a microwave has a faster heating time, but you need to adhere to caution when using it to ensure your safety.
A microwave oven is an electric oven that heats and cooks food through exposure to microwave frequencies of electromagnetic radiation. Microwave ovens heat fast and reliably since as it heats the whole quiche simultaneously from the inside out.
Microwave ovens are a standard cooking appliance and are popular for reheating and cooking previously cooked meals. Today, the microwave oven is gradually becoming more popular for home use than the oven because of its compact size and fast processing times.
Aside from traditional microwaves, convectional microwave's main features are also worth your consideration, as they allow the microwave to function as a mini-sized oven. If the microwave at your home is a convectional model, please refer to the oven method.
Toaster Oven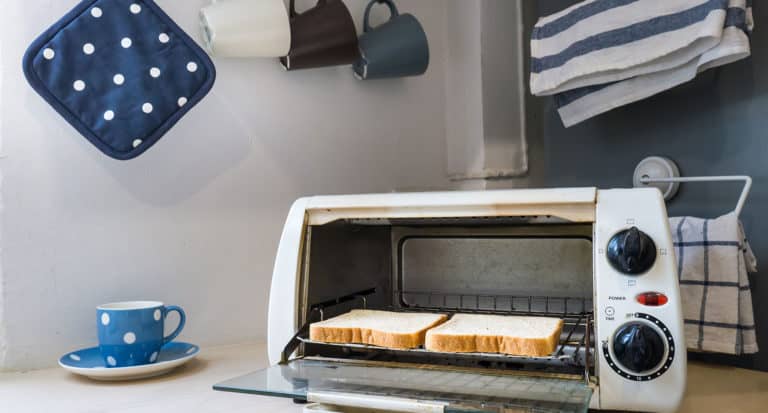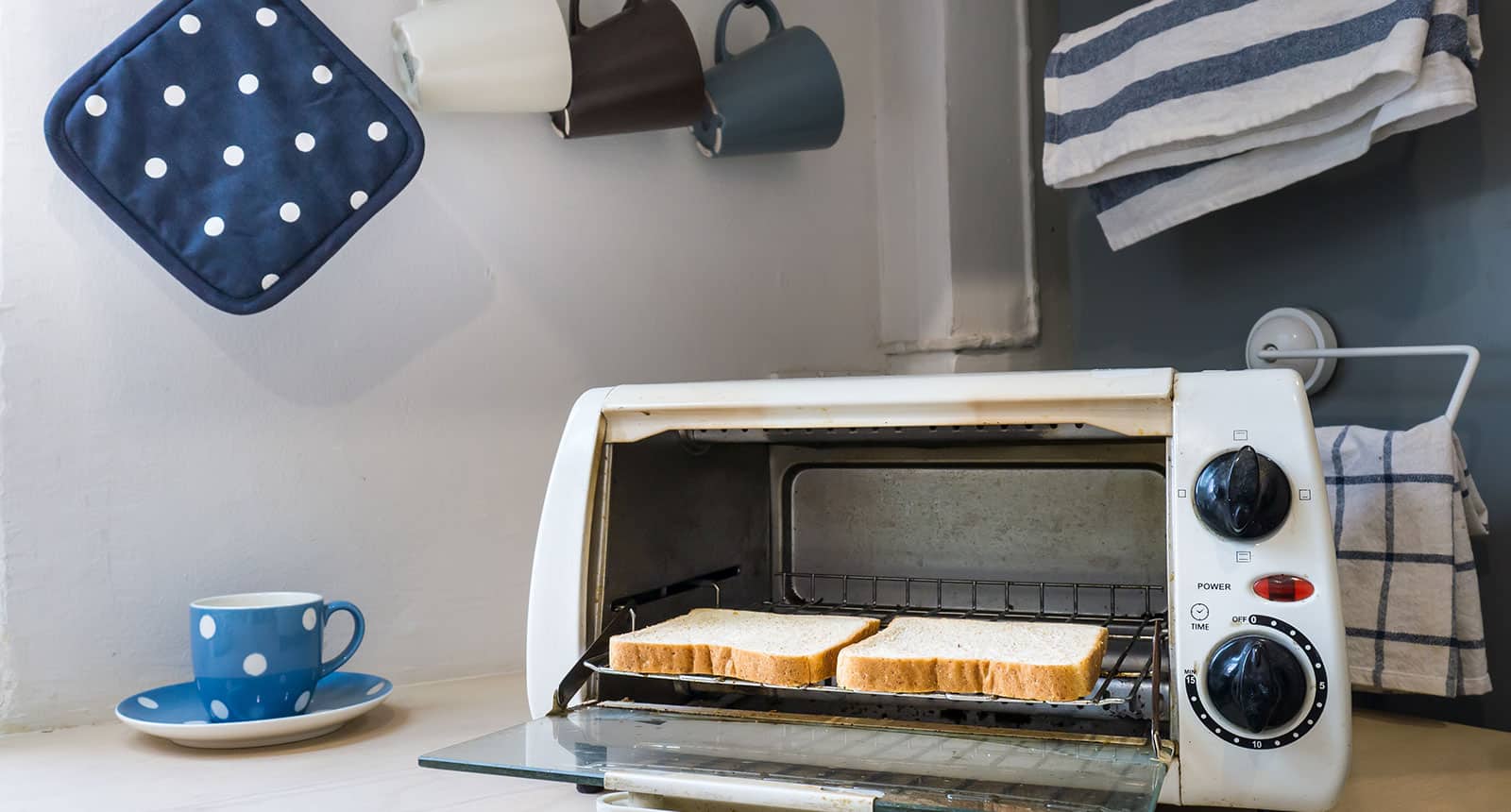 This type of oven has a very small capacity and is specially designed for grilling small foods such as bread and some meat and fish in small quantities because of its limited capacity. This mini oven is not suitable for baking a big cake because the heat can be distributed unevenly, causing scorching.
It operates like a conventional oven, so you need not worry about too many rules as to when using microwaves. A toaster oven is suitable for kitchens with small spaces and people with little demand. If you only want to bake a few slices, you can buy this to save money but still have the same efficiency as a conventional oven.
Baking Sheet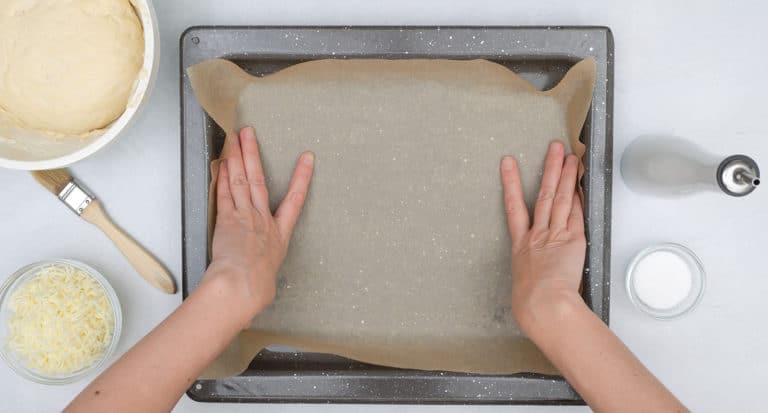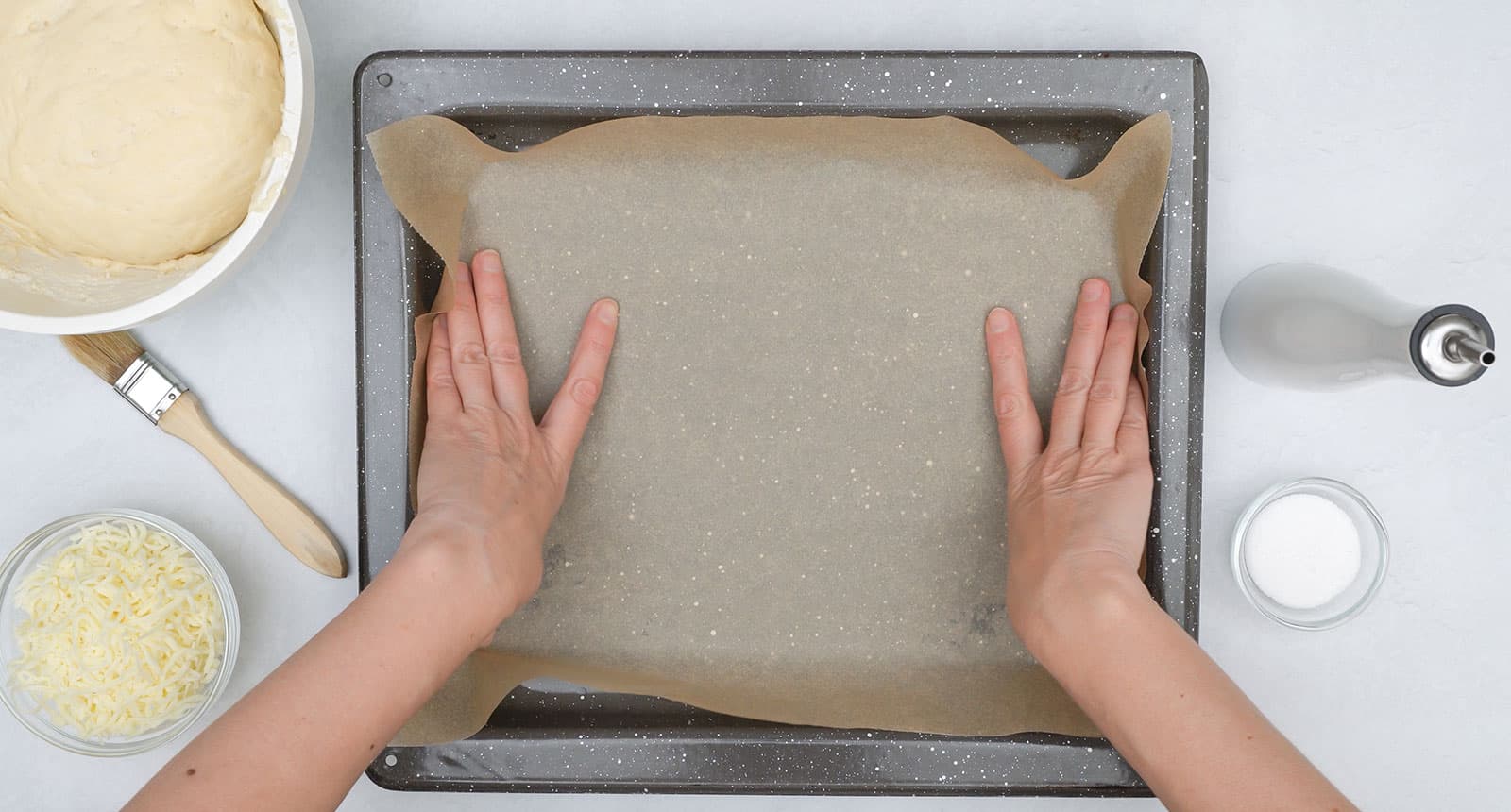 The baking sheet isn't the device to provide the heat to reheat the quiche, but I still list it on this list as it plays a pretty important role.
The baking sheet is a flat, round, oven-friendly metal pan. Like other bakery products, these panels can be made of a number of materials, but most aluminum or steel. A uniform cooking temperature involves mass, thermal conductive properties, and color of a pan.
For a baking sheet, there is no special criterion. Use this in your kitchen regularly. Until reheating, do not forget to rinse the pan properly.
How To Reheat Quiche
How are you going to do it to maintain the consistency and delicious feel when it comes to heating your cooled quiche back? Quiche reheating is not a very difficult task to do. It is really simple for everyone.
Continue reading to learn 3 ways you can do to reheat leftover quiche. You will be so glad that you have the know-how to reheat any quiche you want.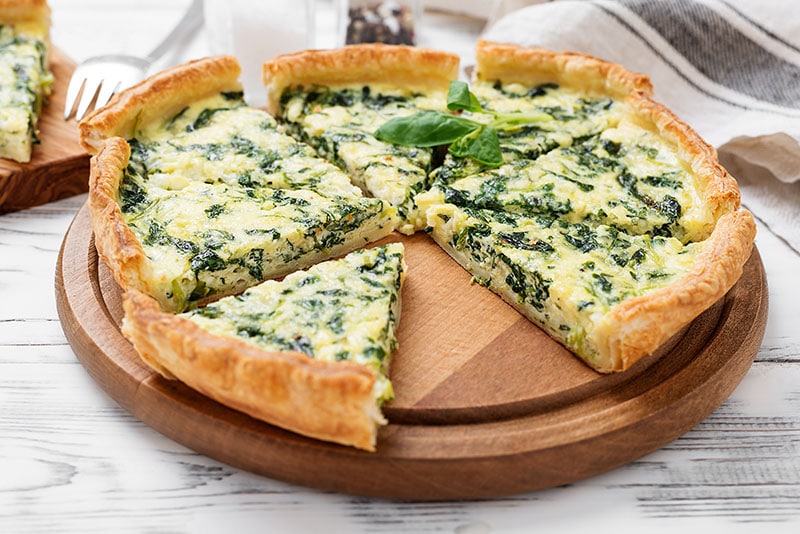 How To Reheat Quiche In Oven?
This is the most common method. It will take about 15 to 20 minutes, a bit longer than using the microwave but will ensure your quiche has a fresh taste like how it was cooked.
This method is suitable when you want to reheat a large quiche since the oven usually has a large amount of space. Follow these detailed instructions for a delicious quiche!
Step 1: Preheat Your Oven
Preheat the oven to 350°F. This is the generally recommended temperature for the quiche to be in its best condition after it has been reheated. However, if you want a different cake texture, you can try different heat levels and find the heat level that gives the desired results.
Preheating the oven to expose the food immediately to high heat is a requirement for delicious baked goods. In addition, preheating the oven is an important step to eliminate bacteria inside the oven and help the grill taste better, retain more nutrients.
Step 2: Leave The Quiche At Room Temperature
Take your quiche out and allow it at room temperature if your quiche is stored in the fridge. This should be done while the oven heats up to save time.
The reason for this action is that quiche at room temperature takes less time to heat than cakes taken directly from the refrigerator. In addition, this will help the cake texture after reheating to be perfect and will not affect the flavor of the cake.
Step 3: Evaluate The Quiche
Before you put the quiche into the oven, you should evaluate it for the proper adjustments. If the quiche is golden brown due to being thoroughly baked in the past, cover the crust with aluminum foil to prevent it from overheating.
You should also check the filling to make sure it's still covered by the crust to prevent the filling from spilling and leaking during the reheating process.
Step 4: Put Quiche In The Oven
Place quiche on the baking sheet and place in the oven. Bake quiche in the oven for 15 to 20 minutes, depending on the condition.
The recommended internal temperature for the quiche is 165 degrees F. If you have the budget, you can invest in a baking thermometer to make it easier to monitor the actual temperature of your quiche.
How To Reheat Quiche In Microwave?
This method is becoming more and more popular because microwave ovens are appearing more and more in the kitchens. This way of reheating is less time-consuming than using the oven, but the texture will not be as crispy as it originally was.
So for the quiche to have the best texture after it has been reheated in the microwave, a few tips need to be followed. My following instructions will provide you with detailed information on how to implement this method successfully.
Step 1: Leave The Quiche At Room Temperature
Refrigerated quiche should be kept at room temperature for about 15 to 20 minutes before the microwave to make the reheating process more convenient and efficient.
Similar to the reheating method with the oven, leaving the cake at room temperature will help heat spread evenly from the inside out, limiting uneven heat affecting the flavor of the cake.
Step 2: Place Quiche On A Microwave-Safe Plate
One of the things to keep in mind when using a microwave is that it requires a microwave-safe container.
You should carefully check the instructions of your microwave oven to make sure it is safe to use. Most conventional dishes and trays should not be used in the microwave as they can cause an explosion.
Quiche can dry out and lose moisture if not properly reheated in the microwave. When heated in a microwave, this dish is easily dehydrated by heat radiation. As a result, the quiche will dry out harder and lose its deliciousness.
Therefore, to best preserve the quiche flavor, you should use a container with a lid and do not overheat it at too high a temperature.
Step 3: Set Microwave Power
Set your microwave to 50 percent power. This reduces the chances of the eggs overcooking and losing their flourishing texture.
The reheating time should be about 2 to 3 minutes. If the quiche hasn't been heated up thoroughly after 3 minutes, you can continue to microwave it in 30-second intervals.
How To Reheat Quiche In Toaster Oven?
What if one or two bits of this Q-something food is just reheated? This is a perfect idea if you have a toaster oven. It's an extremely convenient option for the kitchen. Without heating the whole oven, you can get crispy edges on a few bits.
It's like a normal oven. You won't be concerned with the wetting of the crust like in the microwave. Moreover, it won't take too long to preheat, because it's so tiny. That is why toasting is best for individual or double servings.
Reheating the quiche with a toaster oven is very simple; just follow these steps:
Step 1: Heat The Toaster Oven
Preheat the toaster oven to a temperature of 375°F for 10-12 minutes and allow your quiche to rest at room temp. Preheating helps to achieve the correct temperature within the oven, ensuring that heating ends within the time limit needed.
Using a thermometer in the toaster oven when cold during the preheating process to determine if the appropriate temperature has reached.
Step 2: Slice Into Small Servings
Since the toaster oven is quite small, you will need to divide the quiche into servings so that they will fit into the oven. Also, since the cakes are cut into thin slices, it's a good idea to cover the crust with foil to prevent them from burning too quickly.
Step 3: Put The Slices In The Toaster Oven
Heat the quiche for 15 minutes, then check if it's ready for serving or not. Depending on your toaster oven you can cook the quiche for up to 45 minutes. As mentioned above, the recommended internal temperature for quiche is 165 degrees F.
How To Store Quiche Safely
I have provided you with a lot of information on how to reheat quiche, but do you wonder when your quiche qualifies to be reheated? Quiche's shelf life depends on the date of sale, the process of cooking, the components used, and how it is kept.
Some advantages of better storage include safer feeding, cost reduction, and environmental support by preventing waste. Here are a few ways to preserve quiche that you can use so that your quiche will retain its flavor and texture over days.
Refrigerate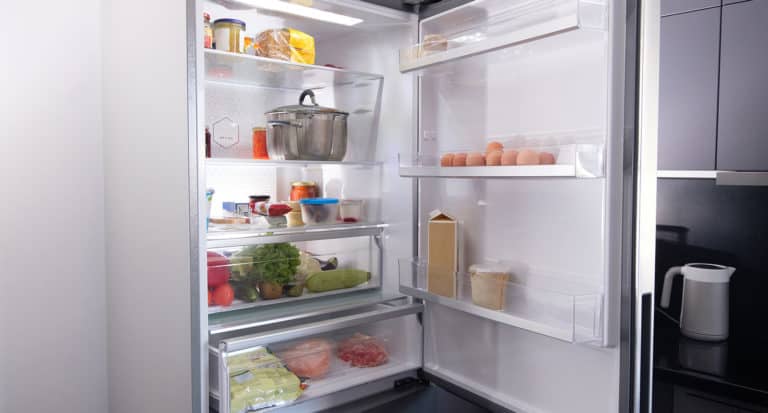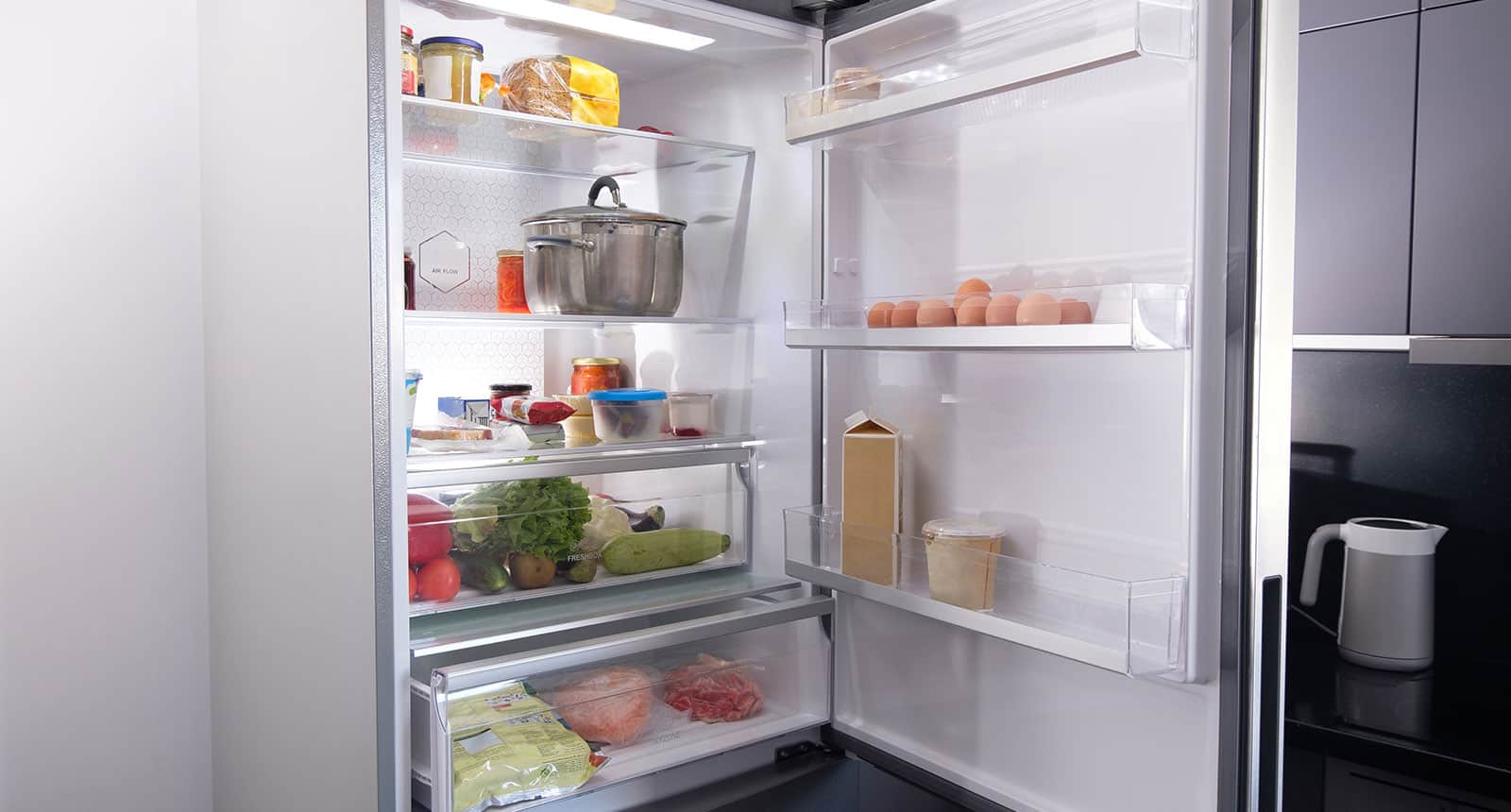 Wrap the quiche securely in plastic wrap and store it in the fridge. Set individual pieces in resealable plastic bags if the quiche is sliced.
Refrigerators can keep the quality of quiche for 3 to 4 days. Bacteria will be eliminated so that the quiche will not be spoiled or musty. However, you should not leave the quiche for more than 4 days as the quality of the cake will start to deteriorate.
Freeze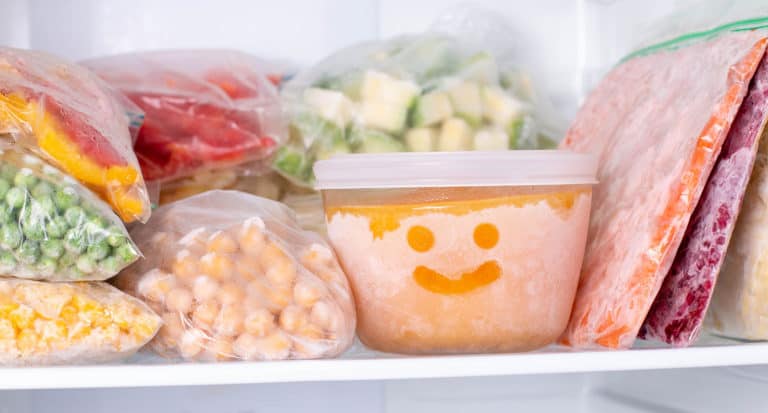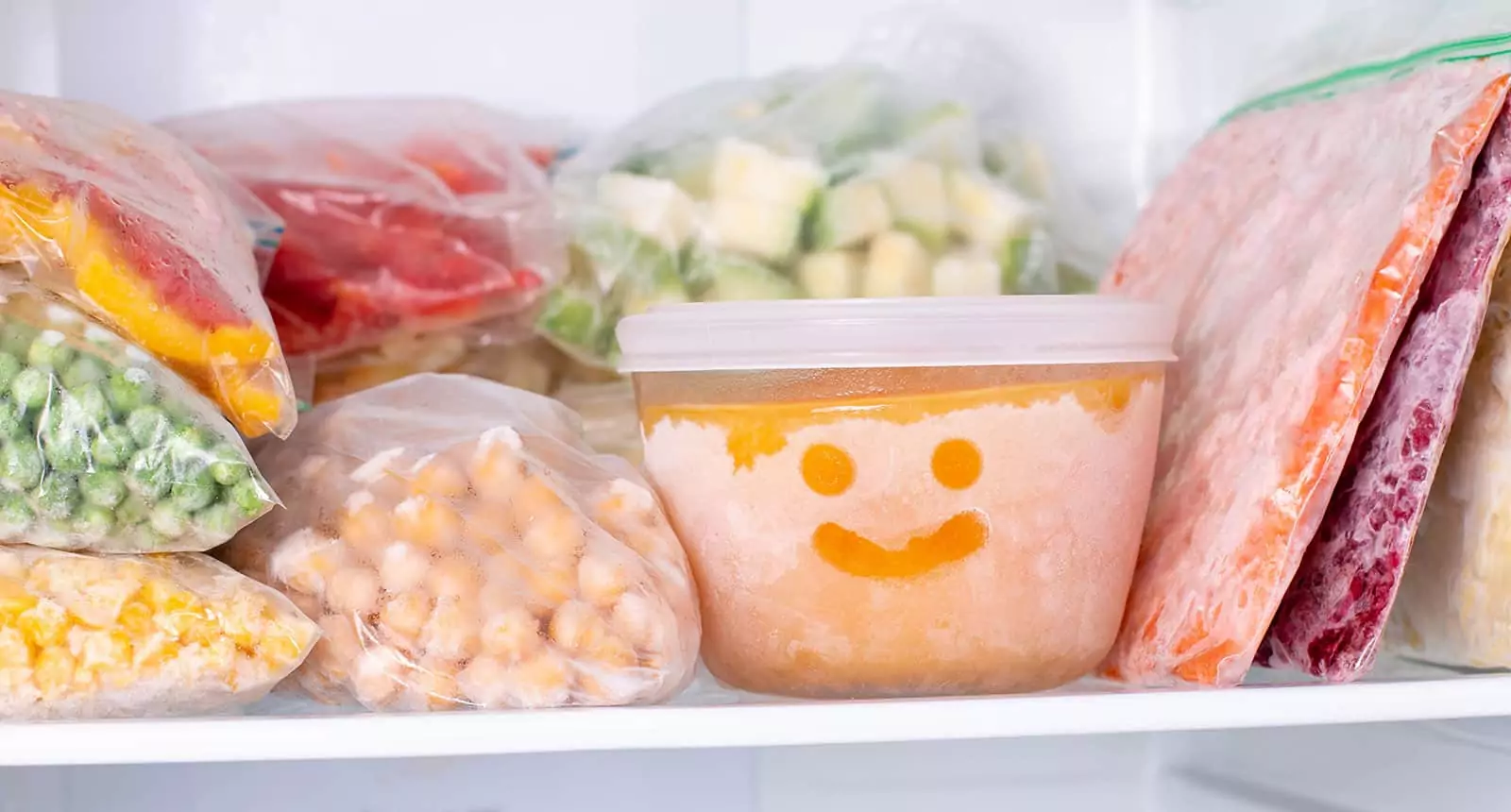 Normally, quiche can hold its flavor for about 3 to 4 days if stored in the refrigerator, however freezing it will allow you to keep this cake for 3 to 4 months. Before freezing, cool the quiche to room temperature. In the freezer, aluminum foil and individual freezer bag wrap can be used as you will for refrigeration.
Although this is quite a long time, I do not recommend leaving quiche in the freezer beyond this period. This can cause the kernel to spoil and smell strange, and the crust will no longer retain its original texture.
Frequently Asked Questions About Reheating Quiche
If the above information cannot deal with all your wonders, please check the following frequently asked questions. If you have other questions, don't hesitate to let me know, and I'll try to answer them for you.
Additional Advice
When you store the quiche and reheat it properly, you'll have delicious quiche for a new meal and save a lot of time and money.
You can level up your leftover quiche by adding some barbecue sauce and salad, you might make it into something different. If not, the quiche can be heated again in a lovely way.
Quiche can be stored in two ways if you wish to keep it longer than a day: cool in a refrigerator or frozen in the freezer.
I hope the information I provide in this article is useful to you. Your attention and support are a great motivation for me to learn and update more useful information and tips.
If you have any other questions about how to reheat quiche as well as other cooking issues, feel free to leave a comment!
Nutrition Facts
2 servings per container
---
Amount Per ServingCalories419
% Daily Value *
Total Fat 28g

44

%
Sodium 643mg

27

%
Total Carbohydrate 22g

8

%
Protein 19g

38

%
---
* The % Daily Value tells you how much a nutrient in a serving of food contributes to a daily diet. 2,000 calories a day is used for general nutrition advice.