Do you prefer to eat warm meatloaf? Do you need to know how to reheat it and how long you will spend?. If your answers are yes, follow me to find the answers.
Reading the article will provide you with all the simple but effective ways to reheat your meatloaf so that you can choose the most suitable way and follow detailed guidelines for making your meatloaf with ease and convenience.
How Many Ways To Reheat Meatloaf?
There are totally seven methods that help your meatloaf get hot again:
1. By a sous-vide method
2. By a frying pan
3. By a microwaves
4. By a toaster oven or oven
5. By an air fryer
6. By a steamer basket
7. By a griddle pan
Is Reheated Meatloaf Delicious?
Yes, the good news is that after being reheated, your meatloaf will still be tasty and appealing to eat. Thus, wrapping up leftover meatloaf or preparing it in advance for special occasions won't matter.
Besides reheating it, you can find many ideas to transform your leftover meatloaf into new dishes. The combination with other ingredients will increase the deliciousness of your leftovers.
Moreover, the reheating process will partly impact the texture and color of your meat and even burn the meat if you are not careful with it.
Reheating cold or leftover meat is really demanding, so what you need is to find the best ways to make your meat get hot again without overcooking or ruining its preceding texture and flavor.
How Many Times Can You Reheat Meatloaf?
The fact of the matter is that meatloaf shouldn't be reheated more than once because of safe health (1).
The quality of meat decreases each time you reheat it. Reheating meatloaf more than once can cause losing nutritional values, freshness, and flavor.
Thus, if you have a pretty huge meatloaf, slice into smaller meatloaf, and warm just enough meat that your family can consume, don't get them as leftovers for the next day.
You need to reheat the cold or frozen meatloaves until their internal temperature reaches 165 degrees F
For the rest of the meatloaf, put it back in the fridge and use it later.
7 Simple Methods To Make Meatloaf Get Hot
Meatloaf is undoubtedly one of the most delicious dishes for the day you cook it, but you also retain its flavors for the next few days. Here are the seven most highly recommended ways for you to reheat your leftover meatloaf. Let's scroll down to know what they are.
1. Is Warming Your Meatloaf By Sous Vide Great?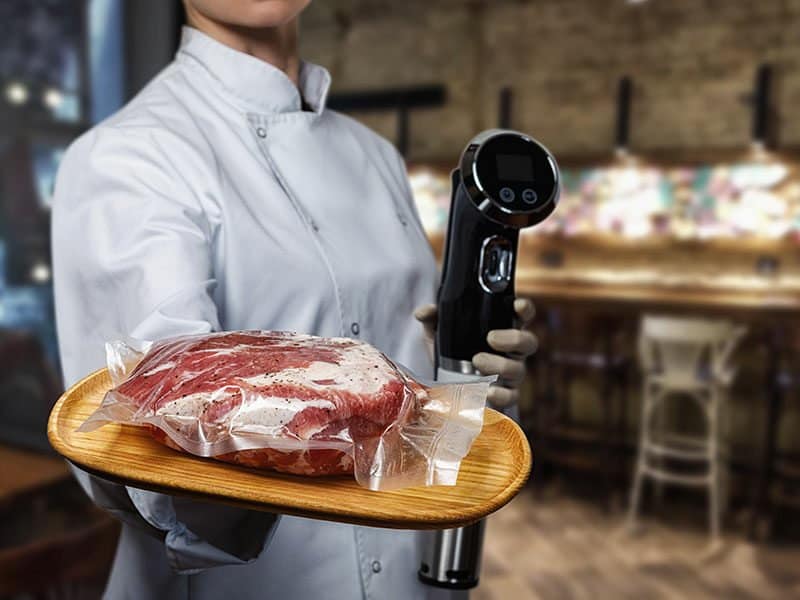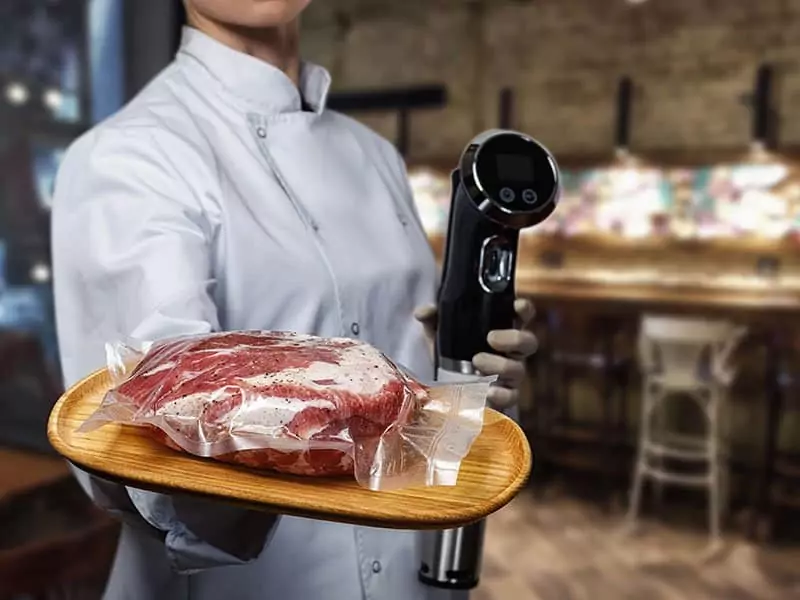 Yes, reheating with sous vide never means overcooking. Let's dive in to know what you will do with the sous vide reheating method.
Take the chilled meatloaves with their plastic covers into a hot water container.
Heat them to the original cooking temperature. You can use a thermometer to check the temperature of the meat.
Let them in the water until you are ready to enjoy, or sear them in a pan quickly to make them crispy crust.
Take them out of the pan and enjoy them with your well-prepared sauces.
Note:
With the sous vide method, there is no exact time for all meatloaf types; the time duration depends on the sizes, shapes, and thickness of the meat.
Moreover, you can also use this method for reheating prime rib. And you don't have to worry your meat will lose its moisture with this technique.
2. Can You Warm Meatloaf In A Microwave?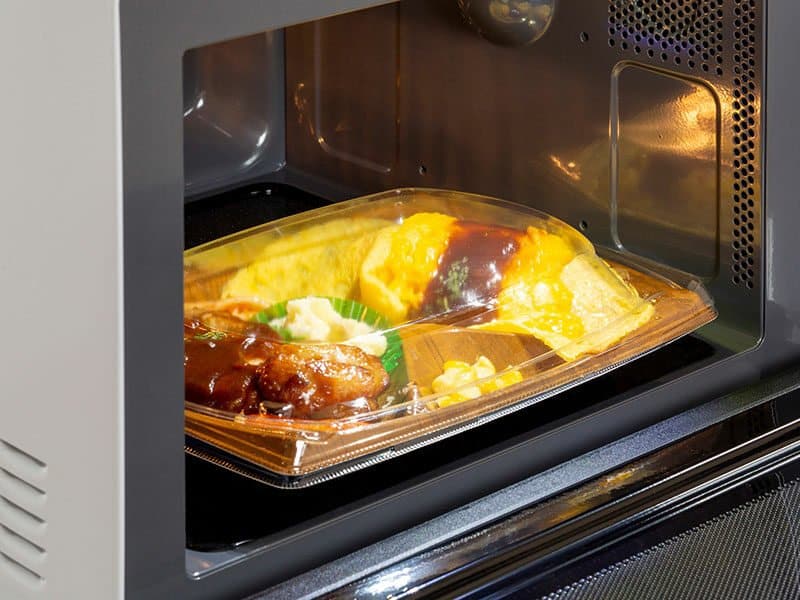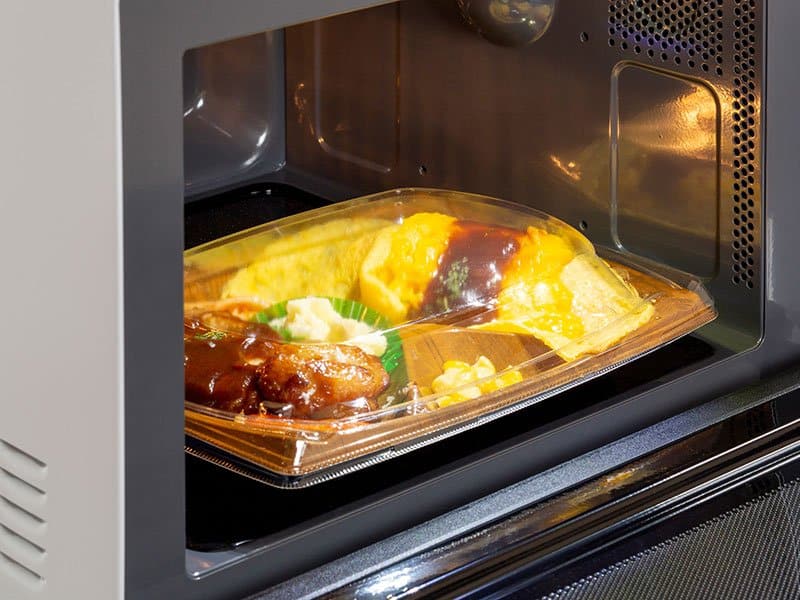 Most of you have a microwave in your kitchen as an essential appliance as it can help you do many things in a short time without taking time flipping or stirring. Thus, using your microwave to reheat meatloaf is possible and the most convenient thing.
Similarly, it is totally acceptable to utilize your convection microwave oven to reheat your food. So feel free to use it when you don't have a regular microwave.
These are what you do to make your meatloaves hot again after being left cold:
Put your meat slices in a single layer on a microwave-safe plate.
Cover the plate with a wet paper towel or a microwave lid.
Set up the machine to reheat the slices for a minute at a low temperature.
Carefully take the meat slices from the microwave, turn over the meatloaves, and put them back.
Reheat them for the next minute. If the meat's internal temperature is about 165 degrees Fahrenheit, get them out. If not, place it back in 30 seconds.
Notes:
Cubing your meat about 1" cubes would be convenient to reheat.
There is no specific time duration for reheating your meatloaf because every microwave differs from one another. The level of cold temperature also impacts how long you get them hot.
You shouldn't reheat a whole loaf in the microwave because it will make your meat dry on the exterior but cold in the interior.
3. Reheat Meatloaf In A Frying Pan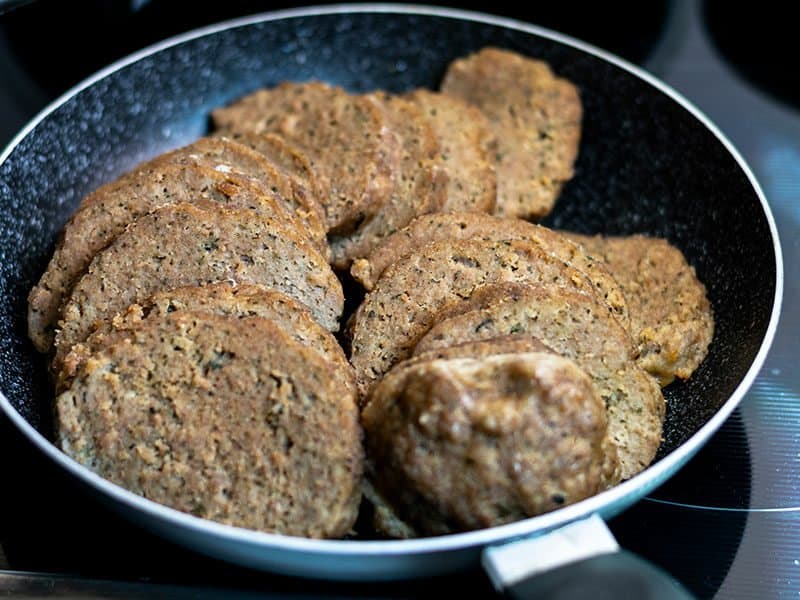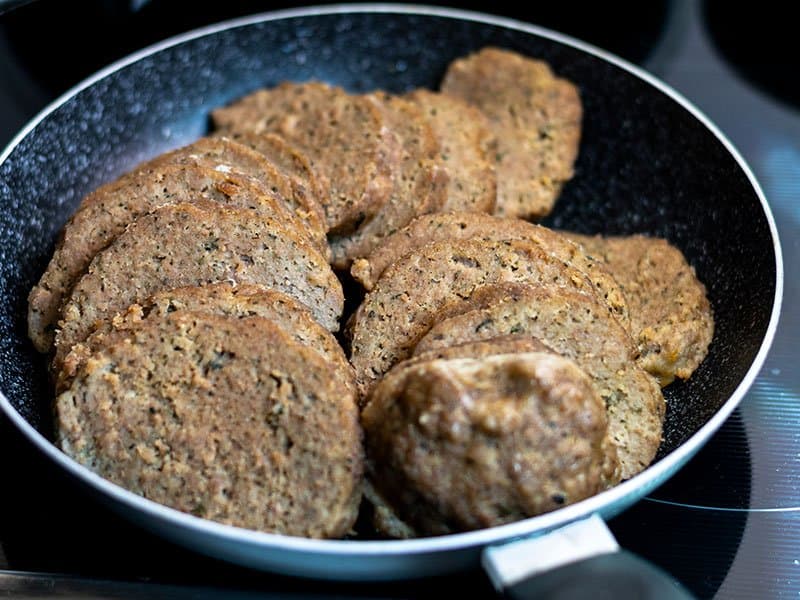 Using skillets can be the easiest way to heat your meat again. Follow these steps to enjoy your meal.
Preheat your pan with butter or bacon grease
Once the pan is warm, put your meatloaves in the skillet and cover the pan for about 3-4 minutes with a medium-low flame.
Flip them to make them get hot.
Wait for the meatloaves' internal temperature to reach 165 degrees Fahrenheit. You can use a thermometer to check.
Take them out of the pan immediately when it is thoroughly hot, as your meat will be soggy if you leave it in oil for a long time.
Notes:
Pour a few tablespoons of beef broth into the frying pan to give your meatloaves moisture. They will be delectable with juicy or moist status.
If you only have a skillet, you can use it though there are some minor distinctions between frying pans and skillets. And you should select non-stick cookware for a better reheating process.
Covering the pan will make your meat slices get hot quickly and evenly.
The temperature of your burner will depend on your desired consistency. I mean, if you want crisp edges, cook them with medium heat and flip them less.
In case you love tender form, cook them at medium-low heat, and flip them often.
Turn off the flames immediately when the exterior turns pink.
If you are curious about how to reheat meatloaf by a pan without ruining everything, check the video!
4. Why Don't You Reheat In Toaster Oven Or Oven?
You might find how toaster ovens differ from microwaves in functions, but they both work well in warming up your food.
Actually, an oven or toaster oven can be the best way to reheat your meatloaf because it is created to bake your meat. Thus, with the oven, you can ensure that the meatloaf will be reheated evenly.
Here's what you need to do:
Preheat the oven to 250 degrees Fahrenheit or 225 degrees if your oven gets hot fast.
Place your leftover meatloaf in a baking dish. Drop 1 or 2 tablespoons of water or broth to make it moist.
Cover the dish with aluminum foil and place it on the center rack.
Reheat for 25 to 30 minutes.
Check the internal temperature of the meat. If it reaches 165 degrees Fahrenheit, The meat is good to serve.
Notes:
Don't water too much meatloaf because it can be soggy.
5. Is It Possible To Reheat Meatloaf In An Air Fryer?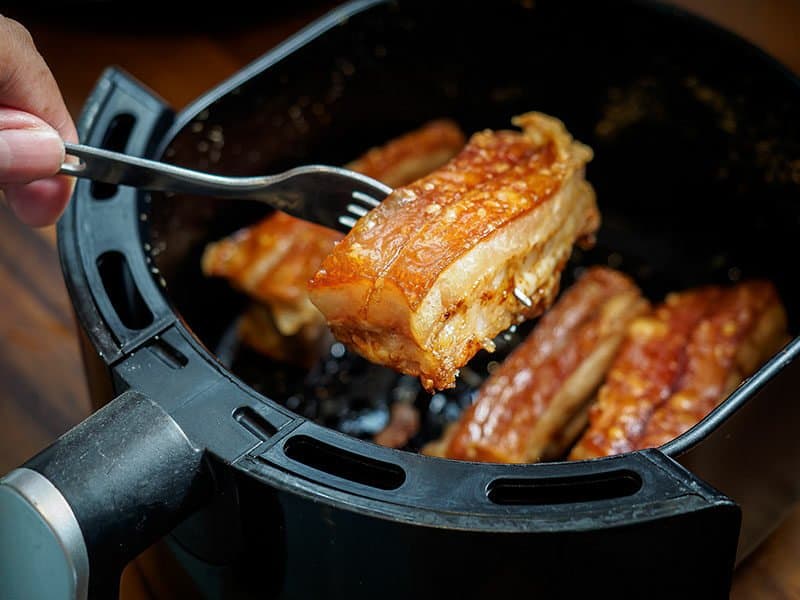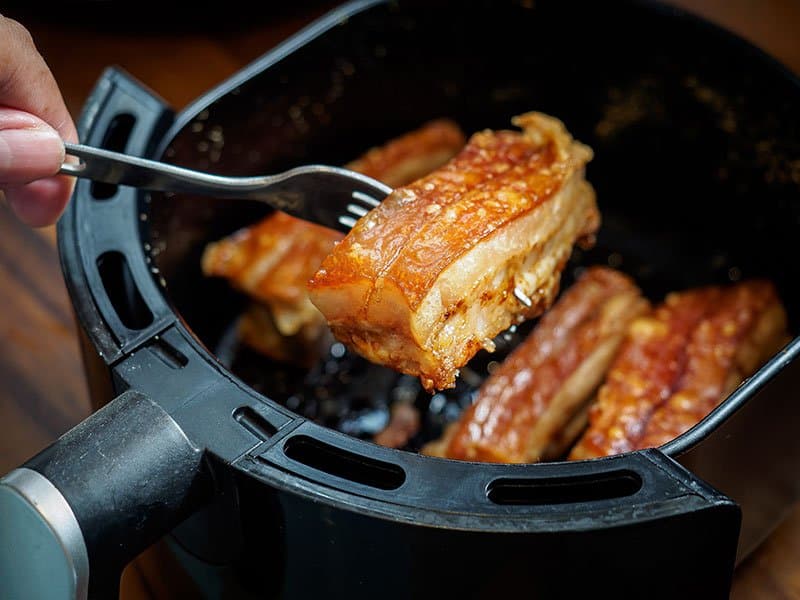 Another good option to reheat meatloaf for you is using an air fryer. Let's see what you can do with an available air fryer.
Just follow these four steps with the air fryer to make your meat hot again:
Lining the basket with air fryer parchment paper.
Spray both sides of meat slices with cooking oil.
Reheat meatloaves for 3 to 5 minutes at 350 degrees Fahrenheit
Check the internal temperature of the meat slices (165 degrees Fahrenheit) so that you can ensure they are safe to eat.
6. Let's Try Cooking Meatloaf Again By Using A Steamer Basket.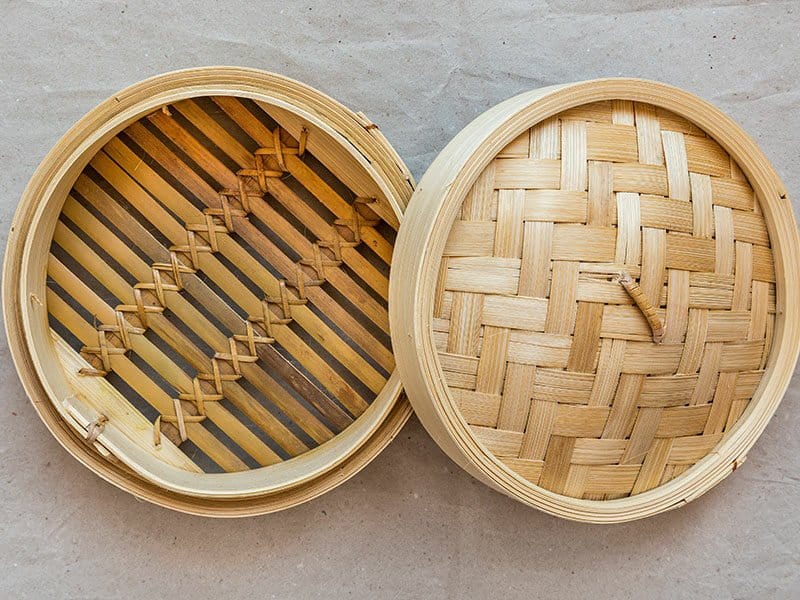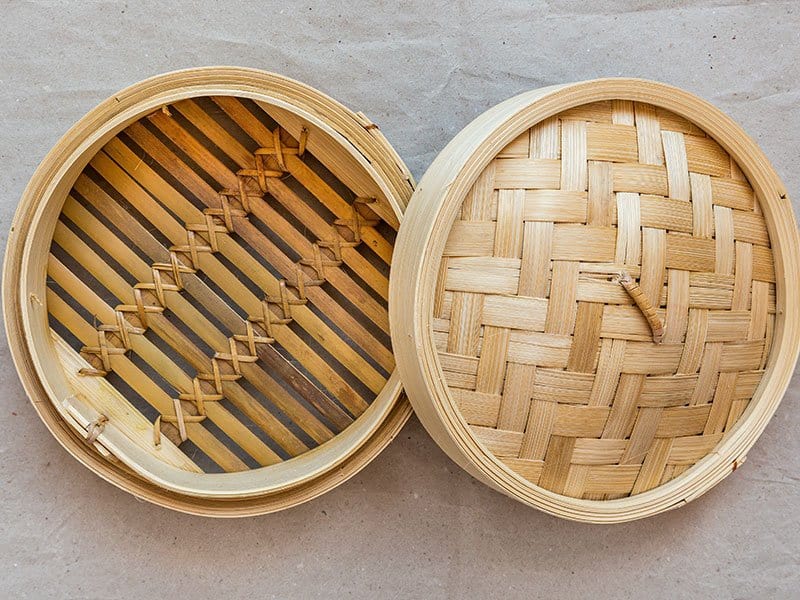 If you have mechanical problems with your oven or microwave, or you do want to keep your meat moist and juicy, use a steam basket to reheat your meatloaf.
Put a cup of water in a pot and bring it to a simmer over your stovetop.
Put the meatloaves into a steamer basket. A high-quality steamer made by bamboo can aid you to keep your food juicy and delicious as they are freshly made.
Put the basket over the simmering pot of water and cover it.
Let the meat slices reheat until the internal temperature is about 165 degrees F when your meat is ready to serve.
Notes:
It is difficult for you to temp your meatloaves with this method but ensure that you temp them a few times along the way.
7. Is It Possible To Warm Meatloaves By A Griddle Pan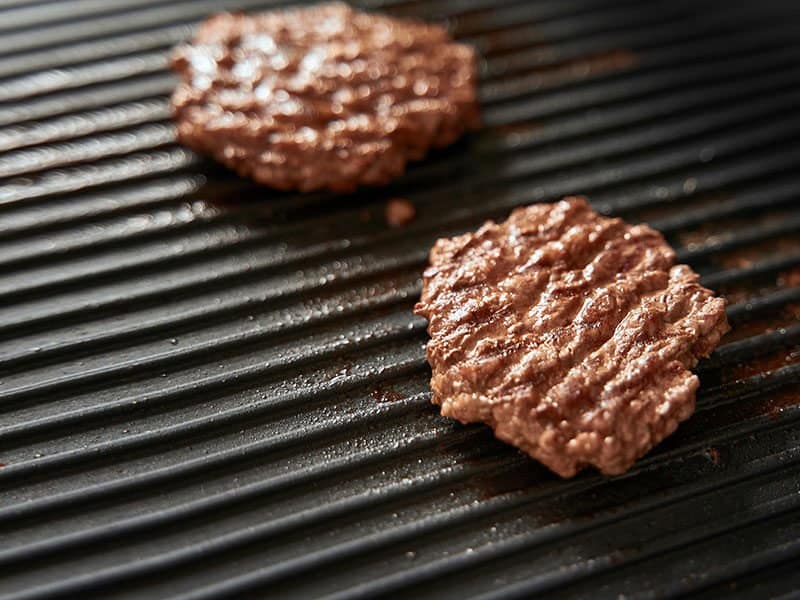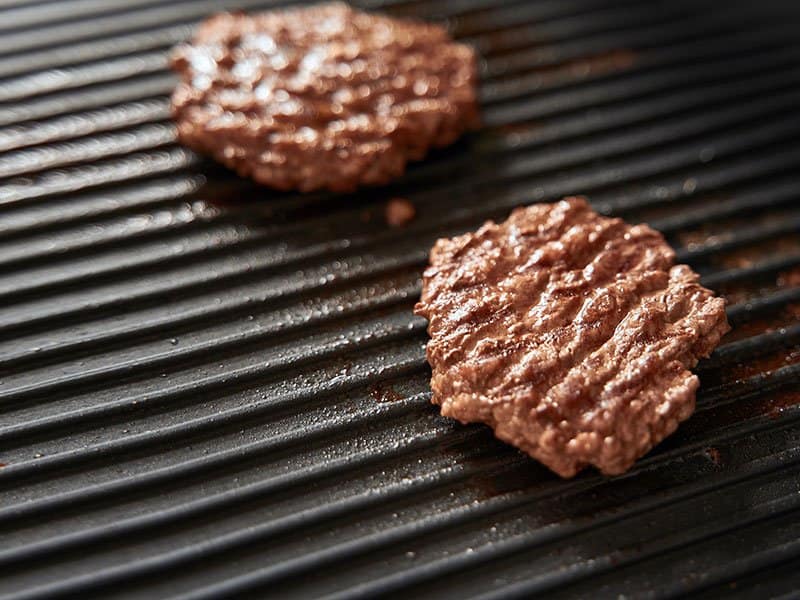 The answer is a big YES. Using a griddle pan is another option for you to reheat meatloaf. I
What you can do are:
Lay meat slices on a griddle pan. You can use some butter to make your meatloaves juicy.
Turn over these meat slices to get hot evenly and crispy crust.
Get them out when their internal temperature is above 165 degrees Fahrenheit.
Tips For Slices Of Juicy Meatloaf
Moisture goes hand-in-hand with your meatloaf. With too much moisture, your meat can be soggy, and no water can dry up your meatloaf. Be careful with the level of humidity.
Don't forget to cover the meatloaf in aluminum foil or a paper kitchen towel to help retain the meat's moisture .
If you've done everything, but your meatloaf is still dry, don't toss it away because it can be a good ingredient for a meat sauce.
Turn off the flames about 10 minutes sooner than usual but ensure it can reach 165 degrees F for killing bacteria.
Use a fork or chopstick to check moisture level regularly.
What Can You Do With Leftover Meatloaf?
Unlike expired drinks or foods, leftover meatloaf is still good for making fabulous foods. and here are some common foods that you can make from leftover meatloaf. Your family will be enjoyable with them. Believe me!
1. Leftover Meatloaf Spaghetti
Making spaghetti with leftover meatloaf may be the best idea as cooking this dish doesn't require much effort.
All you need is to break the meatloaf into smaller chunks, cook it slowly with tomato sauce, and use the sauce as a dressing.
2. Meatloaf Sandwich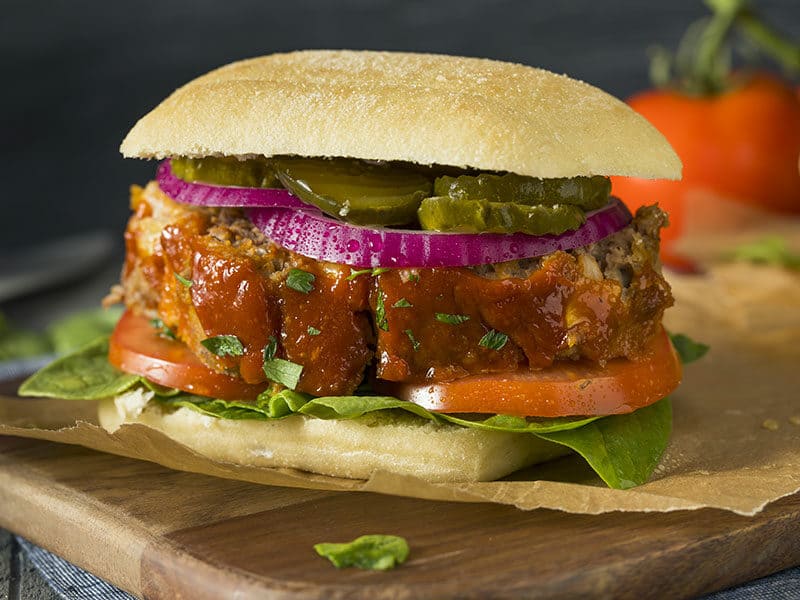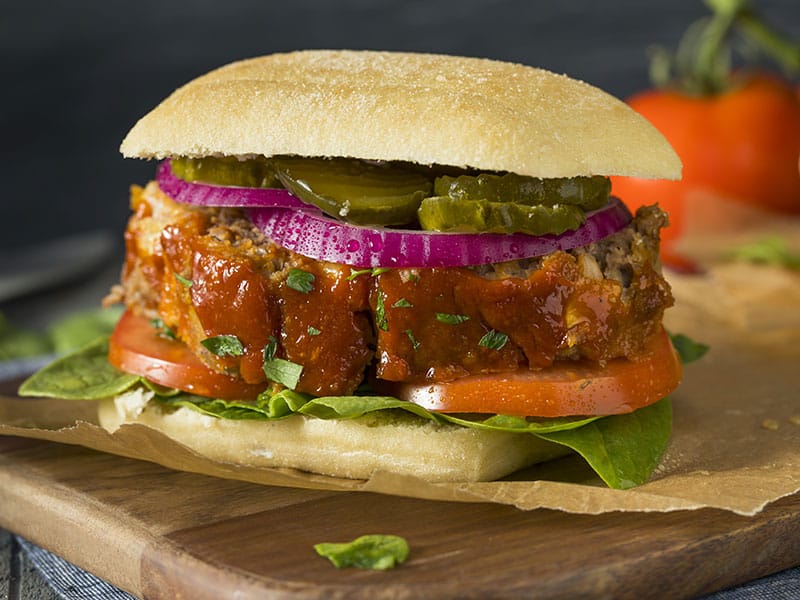 It is also easy to make a sandwich with your leftover meatloaf. Just put a thick slice of meatloaf between 2 slices of favorite bread and bam. You can add chili sauce if you want for better taste.
3. Meatloaf Shepherd's Pie
For this dish, Just give your meatloaf some mashed potato to make your meatloaf into a shepherd's pie!. This dish is great for when you need to feed a hungry crowd.
4. Meatloaf Quiche
It will be a harmonious combination if meatloaf's flavor goes well with cheese and eggs for making a quiche. The dish will be amazing!
5. Meatloaf Tacos
One more thing you can do with your leftover meatloaf is meatloaf tacos. Obviously, meatloaf tastes good with classic Mexican toppings, such as cheese, sour cream, or guacamole, so why not combine them together for a fabulous meal.
It will help you discover more cooking recipes with leftover meatloaf.
Tips and Tricks
Besides some notes for each reheating method, I also give you some additional advice so that you can please with your meat after being reheated.
Don't sear the meatloaf if you are not going to consume it.
It would be better if you defrost frozen leftover meatloaf before reheating it, but you also can warm it directly from a freezer but heat it at a lower temperature and for a longer time.
Reheat sauces to make your meal perfect.
Don't reheat leftover meatloaves in a slow cooker because your dishes may stay in the danger zone preceding, so if they are in 40 to 100 degrees F for a long time, bacteria will grow quickly.
When using the meat thermometer, you need to insert it horizontally, not vertically, for an accurate result.
FAQs
Let's see some frequently asked questions below to know more about the reheating process.
Expectation Vs. Reality
Obviously, reheated meatloaf would be as perfect as freshly cooked meat, but it is damn delicious. Reheating more or less ruins the meat taste. What you can control is choosing the most appropriate ways for you and flow the guidelines to limit the damage.
If you find the post useful, please spread it out to your acquaintances. Someday they will be helpful to them. Feel free to comment below what you think about the reading.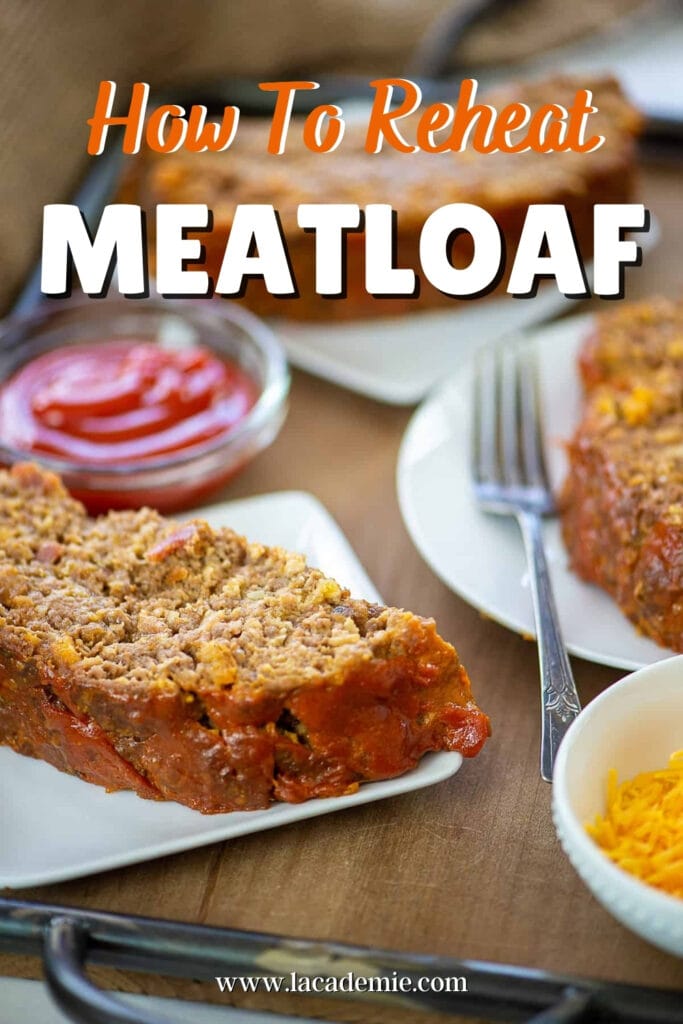 References
1. usda.gov. 2021. AskUSDA. [online] Available at: <https://ask.usda.gov/s/article/How-many-times-can-I-reheat-foods>