Is "how to preheat an air fryer?" a question that keeps popping into your mind after you just got one? If the answer is yes, then you are not the only one. Although an air fryer is an excellent addition to any modern kitchen, using it for the first time might be a bit tricky.
But worry not, you've come to the right place as this article will provide you with a detailed guide to preheating your air fryer. I'll also include plenty of useful tips that will make cooking with an air fryer a breeze.
Keep reading to get rid of your doubts about preheating an air fryer right now!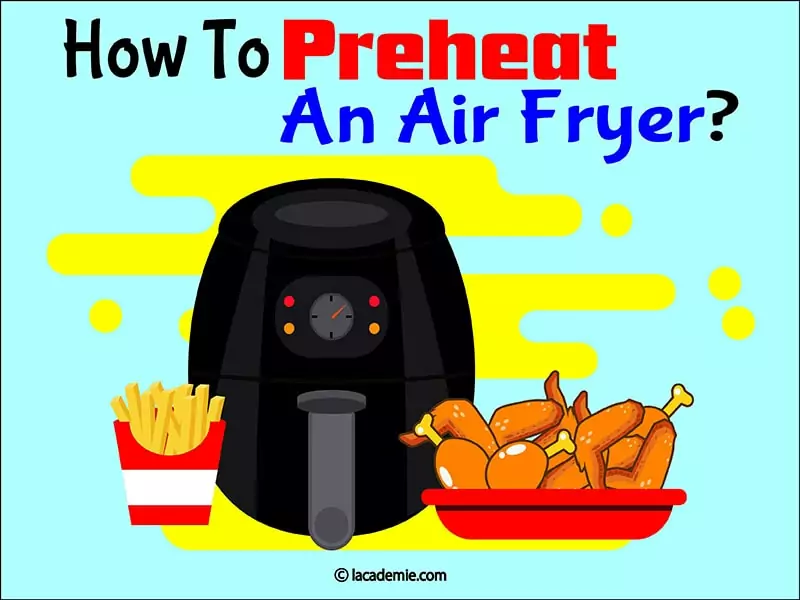 Air Fryer – Your Best Friend In The Kitchen
For many working people, cooking is somewhat of a burden. Understanding this issue, companies have invented innovative tools to give busy home cooks a hand with their kitchen issues. Air fryers are undoubtedly one of the most successful ideas among said inventions.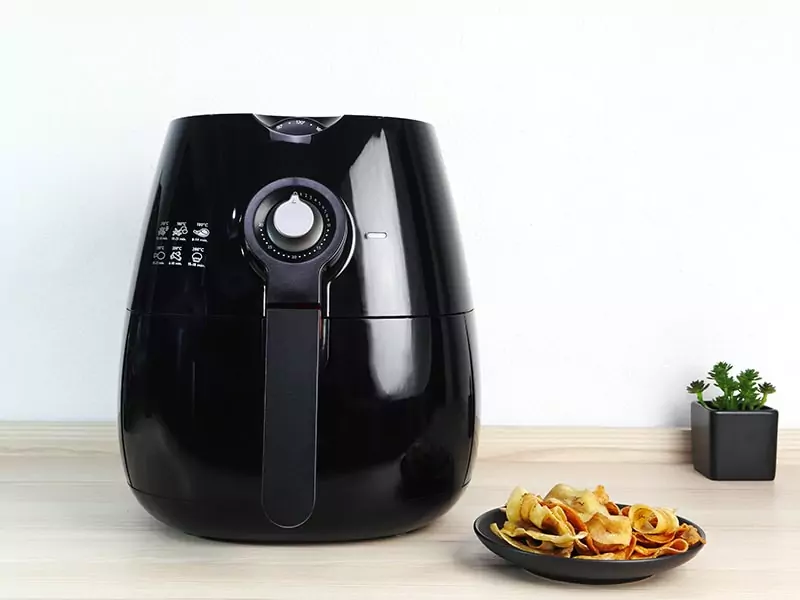 What Is An Air Fryer?
An air fryer is a frying machine that uses air. Obviously, the name tells you what it is. But the frying method of this fryer is what makes it unique. It will take more than just a few sentences to explain the science behind an air fryer fully, so here's a simplified version.
Each air fryer has a powerful fan and a heating mechanism equipped on the top of the machine. Hot and rapid air circulations created by the fan and heating mechanism flow around the foods to fry them. The result of this process is mouth-watering, crispy fried food. (1)
Although you can use some air fryers to dry fruits or vegetables, there are many aspects that set an air fryer and a dehydrator apart. For example, an air fryer uses high heat while a food dehydrator utilizes lower temperatures.
Moreover, some people might also wonder if an air fryer can steam food or not. For the most part, you shouldn't steam food in your air fryer. Instead, you should opt for a dedicated food steamer.
Popular Types Of Air Fryer
Each type of air fryer has special features of its own, and the variety gives customers plenty of choices. If you're unsure which one to buy, I recommend giving these 3 types a try.
Basket Air Fryer
This fryer is a remarkable air frying machine and is probably the most popular type. It cooks food in a removable basket, which is commonly made from non-stick materials. Besides, the basket has a lot of tiny holes to keep the food free of oil.
Paddle Air Fryer
This fryer allows users an interesting cooking function named "Set it and forget it". Normally, you should flip your foods during the frying time with normal air fryers. If you have a paddle-type air fryer, the flipping task is completed automatically!
The paddle located in the basket will do the stirring for you. You just need to set a time and get on with other tasks. In addition, the paddle is removable, so there is more space if you have a giant party to throw.
Oven Air Fryer
An oven air fryer is like an upgraded version of a microwave oven. You can bake, roast, grill, broil, fry, or even toast foods with one fryer.
Many first-rated air fryer toaster ovens will include pre-set cooking mode to help you cook things more smoothly. The design also lets you track your food by looking through the glass on the front surface.
Looking to buy a new air fryer? This guide will help you with that!
Four Reasons Why You Should Preheat Air Fryer
There are some significant benefits when you preheat your air fryer before using it. I'll give you the details below!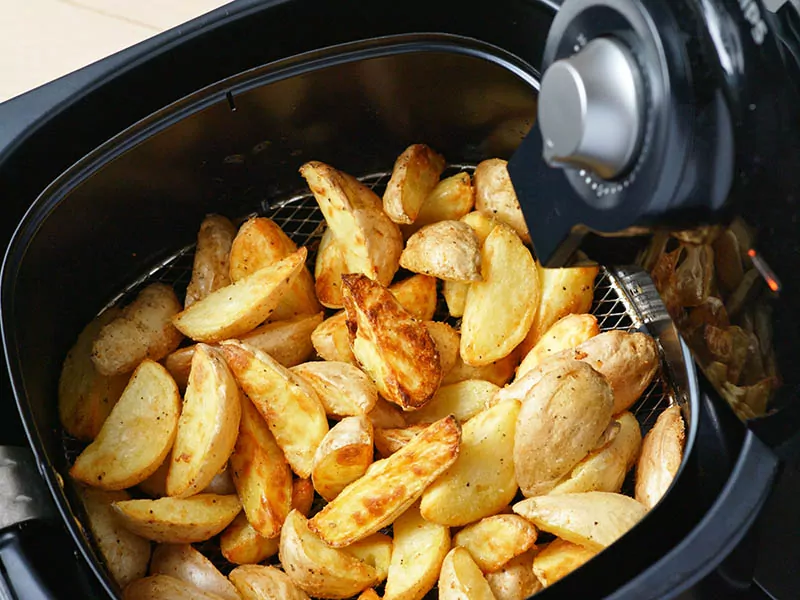 Some Recipes Require You To Do So
If the recipes call for preheating, you should follow them to have the best final products. Otherwise, the food might not be as good as you want, or even worse, totally ruined. Plus, it also ensures that your food is cooked evenly.
Cooking Takes Less Time
Before I knew about preheating, it always took quite a long time to cook food. However, since I preheat my air fryer before using it, the cooking time is reduced remarkably. That is what I love most about this process.
The Outside Of Your Food Will Be Crispier
A crunchy crust, and a juicy inside are two prominent signs of well-cooked fried foods. Preheating could help please your desire.
Cooking Multiple Batches Will Be More Effortless
If you are throwing a party and have to cook more food than usual, preheating is your savior by hastening the cooking process for the later batches.
How To Preheat Your Air Fryer In The Right Way
Preheating your air fryer might be very crucial in cooking. It reduces the cooking time and provides the best version of your dishes. To preheat your air fryer, you need to follow these directions.
Manually Preheating Your Air Fryer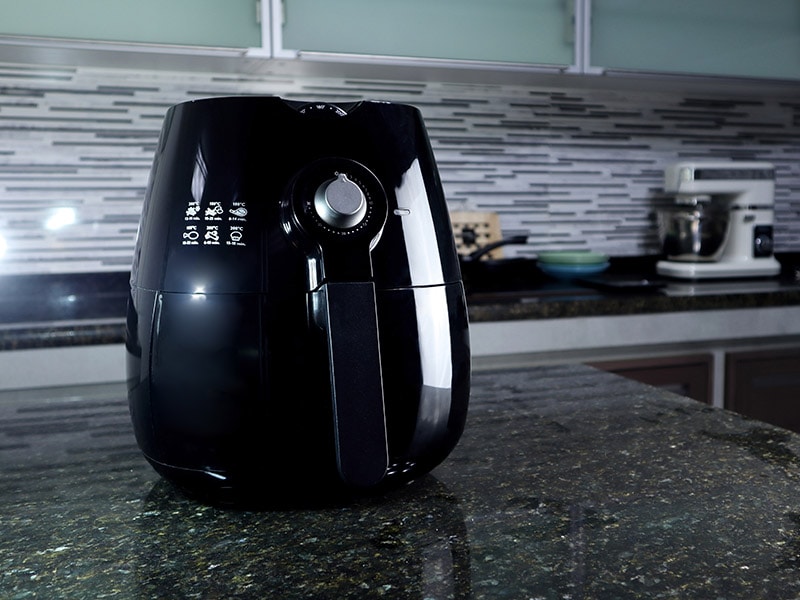 Here are three simple steps to preheat an air fryer with a manual attached when you buy the machine.
Step 1: Check The Manual
Refer to the manual first and open the page with the preheating instruction. Some new fryer models come with a super handy preheat setting button. If your air fryer doesn't have one, you can do it manually. Go to step two.
Step 2: Make Sure That Everything Is Cleaned
This might seem trivial, but you should always clean your air fryer after cooking. The residuals from your last meal might ruin the flavor of your next dish. Worse, bits of leftovers might burn and cause the air fryer to smoke.
The good news is that cleaning an air fryer is usually quite simple. There will be a section dedicated to this subject later on, so keep reading if you want to know more!
Step 3: Plug-In And Set The Temperature
After plugging in, set the temperature depending on the food you are going to cook or find the appropriate temperature in the recipes. There is no need to take out the basket if you're wondering.
Step 3: Clicking "On"
Turning on your empty air fryer and starting the process, the air fryer will do its job. Normally, it's about 2-3 minutes for small models. A high-quality air fryer with larger capacity will take a bit longer to heat up, usually about 5 minutes.
When the preheating process is done, you are ready to cook.
If your air fryer were equipped with a preheating function, things would be a lot easier for you. Thanks to the upgraded technology, all you need to do is press a button.
Step 1: Plug In Your Air Fryer
Plug in the air fryer and switch on the power. Remember to check the voltage because the incompatibility between your device and the power source could damage your device.
Step 2: Check The Basket
After step one, you need to make sure the basket in your fryer is empty and cleaned. That's why this process is called "preheating".
Step 3: Hit The Preheat Function Button
When all is done, hit the preheat button and wait until the task is completed. A little note for you, even if the recipe says there is no need to preheat, you can still set a few extra minutes if you want your food crispier.
An simple step-by-step instruction to preheating air fryers.
The Proper Way To Preheat A Ninja Foodi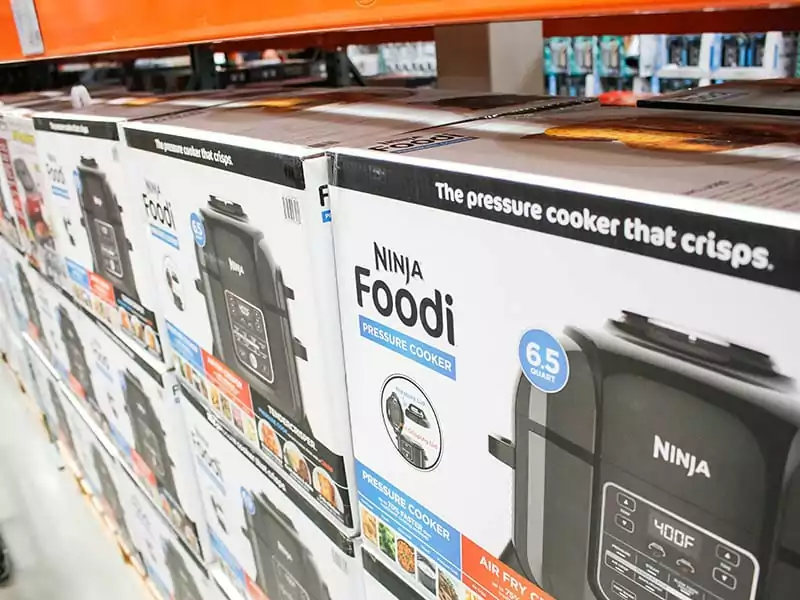 The Ninja Foodi is one of the most popular air fryers on the market, and preheating it is very easy too. You just need to plug the machine in, turn it on, hit the "air crisp" button, set the temperature, and let it run for about 5 minutes. All is done!
Notes About Preheating Your Air Fryer
Thoughtful people will seek enough information before doing something, and since you're one of those, I will not let you preheat your air fryer without any suggestions!
Best Time To Preheat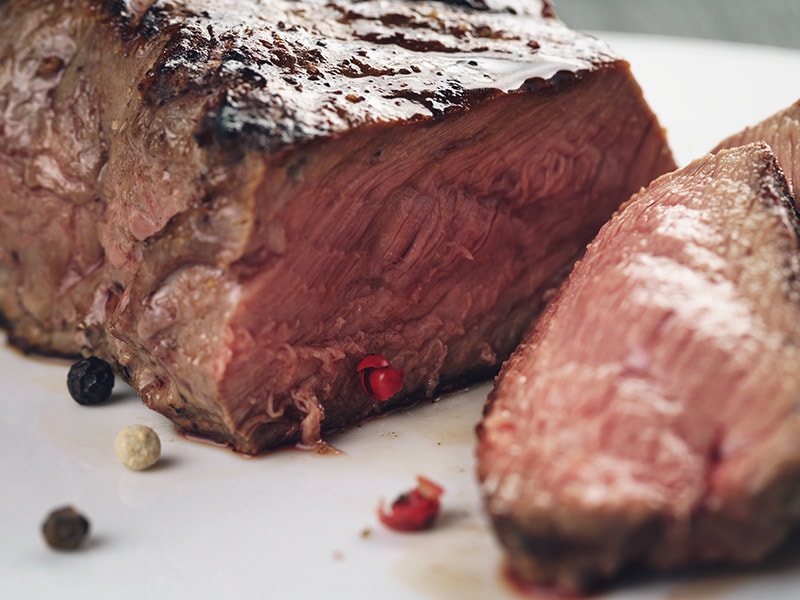 The best time to preheat an air fryer is when you cook leftovers, frozen foods, and small foods. This will fry your food quickly, and the result will be crispier.
It also is good to preheat if you are going to cook dishes that taste extra delicious with a crispy crust and slight sear. Some great examples are chicken, pork chop, and steak, especially if you want your steak not fully cooked.
Preheating will make your dishes crisp on the outside while remaining soft and juicy on the inside. For steaks, a few minutes of preheating will help you obtain a medium-rare or rare finish more easily.
Since frozen foods or leftovers are already cooked, they only need to be heated until the outside turns crispy.
Bad Time To Preheat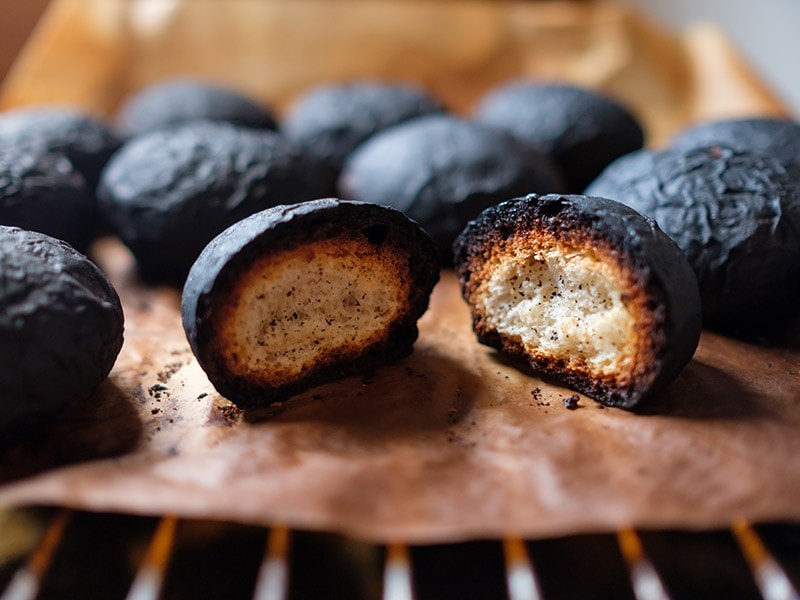 There are some cases in this part when you cook thick raw food like roasts, big chicken breasts, or anything that is giant and takes a long time to cook.
Preheating will push up the cooking time and in this case, it makes the outside cook too quickly while the inside part is still raw. Technically, thick raw foods need more time to cook, except for steak if you want your steak to be rare or medium-rare!
The same thing goes with frozen raw food. If your cooking time is too short, the hot air might just affect the outside without touching the interior. Then you have to cook your meat twice!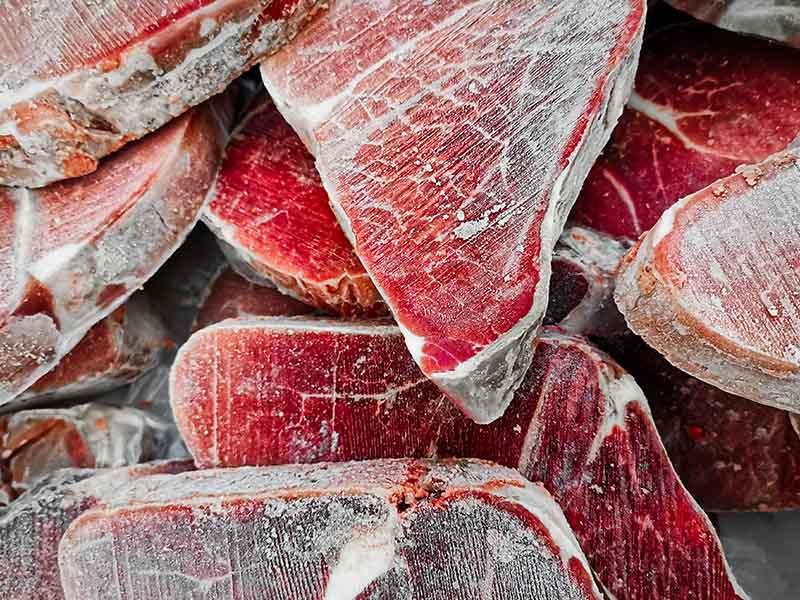 Delicate food is one of the foods you should not preheat if you don't want it to be crisp. In case you are cooking small foods or vegetables, preheating may cause them to burn before the inside is cooked. Plus, you might accidentally dry out your dish.
You ought to not preheat when cooking slices of bread, cakes, pastries, or anything related to them. For these foods, it's best to start with a cold air fryer and let them cook gradually.
Otherwise, the outside will turn crisp before the heat touches the inside. By the time the crust is hard, the interior might still be doughy and raw.
Finally, do not preheat your air fryer with parchment papers sitting inside. Without any food holding them still, the papers will fly around and might touch the heating component, which causes them to burn. Wait until after preheating to put your parchment paper inside.
Note for you, if you accidentally preheat while you intend to cook foods that don't need to preheat. What would you do? Sitting around and waiting for your machine to cool down?
All you need is to reduce cooking time. If you're making pastries, try cutting them into smaller pieces!
The Approximate Time To Preheat Your Air Fryer
The time required to preheat your air fryer depends mostly on the temperature and size of your air fryer. The board below shows you the details you need!
| | |
| --- | --- |
| Temperature | Time |
| 300 degrees or below | 2 or 3 minutes |
| 300 – 350 degrees | 3 to 4 minutes |
| 350 – 400 degrees | 5 to 6 minutes |
How To Tell If Your Air Fryer Is Preheated
It's quite easy to know! If your air fryer has a preheating function, it is commonly activated by the required time that needs to be preheated, not the actual temperature of the machine.
So when you set a time for preheating, the machine will tell you when it completes its task by a peep sound or a light indicator. That's when your air fryer is preheated.
If your air fryer doesn't have a preheat function, you can base it on the board above to do the preheat. It's easy, friend.
Tips For Using An Air Fryer Wisely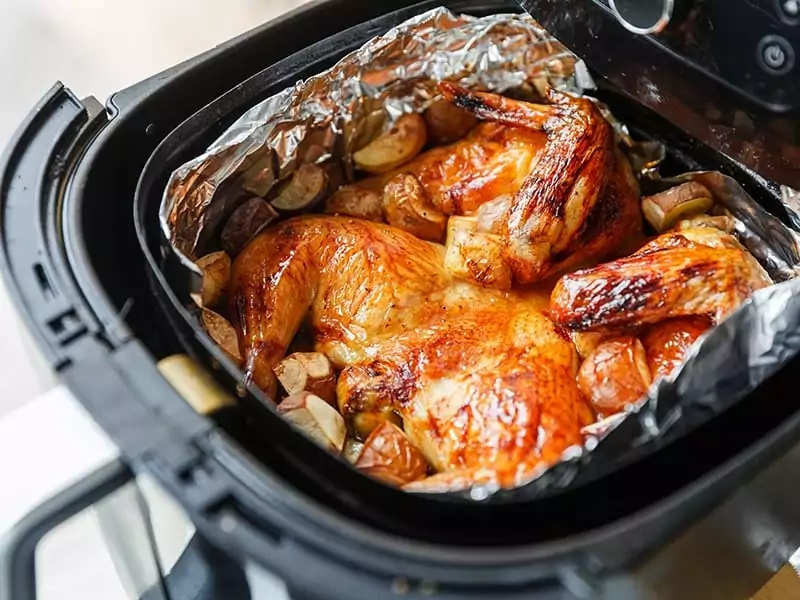 Since I really care about you and your air fryer, I got you some tips to apply. It will help you gain the best experience with air fryers!
Only using suitable items to put in a machine: Many people wonder about the safety of putting a plate in air fryers. Overall, there are some types of plates that can work with this cookware, while some are not (such as plastic plates)
Using a bit of oil on your food: I know the point of an air fryer is using it without oil, but in some cases, adding a flimsy oil cover will increase the crispiness of the result.
Lightly coat the basket with oil: most baskets in air fryers are non-stick, but with the same purpose of adding a little oil above, I suggest you do it.
Say no to cooking spray: the ingredients in this product can damage the coating on the basket.
Adding water to keep the food moist: sometimes, your food can be very dry after being cooked in air fryers. All you need to do is add some water, and the problem is solved.
Be careful of small pieces of food: tiny pieces can go through the holes in the basket and become stubborn stains if you do not clean them immediately.
Unplug the air fryer after cooking: it's an electrical machine, so you know why. Most people are just too lazy to unplug it, but doing so might be dangerous.
Don't put things on the air fryer: putting objects on the air fryer could affect the fan and heating systems, so don't do it!
Protect your air fryer by not using a metal utensil or steel wool: Use soft sponges to clean your air fryer because metal utensils or steel wool can rub off the basket.
Don't clean the air fryer immediately after using: let it cool down first and clean it for your safety and longevity of the air fryer.
Eliminate the white smoke by adding water: Adding some water to the basket can solve the white smoke problem.
Aluminum foil is your friend: covering the inside surface of the basket to prevent all the dropping grease.
Do not overcrowd your air fryer: putting too much food in the basket at once will cause the food to cook unevenly.
Don't forget to remove the leftover moisture as it will affect the next batches. The leftover moisture can make dried vegetables not dry enough.
Remember to shake or flip the foods: some air fryers don't have the automatically-flipping function, so remember to do so manually.
Clean your air fryer regularly: this is more serious than you think. Day by day, the grease from foods will become stickier, and it takes a lot of effort to clean. In addition, an unclean air fry will cause bad smells in your food.
Don't make these common air fryer mistakes!
4 Basic Steps To Clean Up Your Air Fryer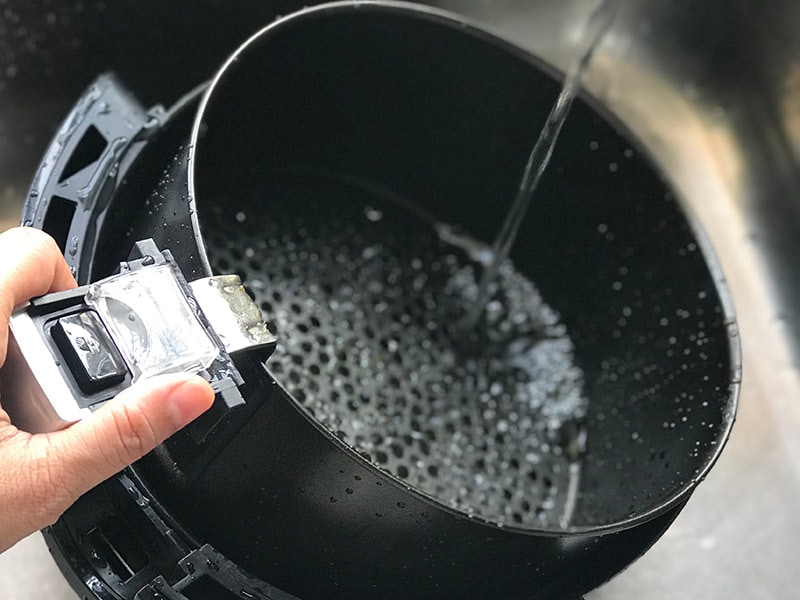 You should clean your air fryer after using it. The entire cleaning process is quite easy, just follow these steps, and your air fryer will be spotless!
Step 1: Unplug The Airfryer And Let It Cool
As mentioned above, always wait for the fryer to cool down before cleaning. Remember to unplug it, too.
Step 2: Clean The Removable Parts
Dissemble the removable parts like the basket, pan, and tray. You can wash them with warm water, dish soap, and a soft sponge. If your model is dishwasher-safe, feel free to put them in one.
Step 3: Clean The Main Part
Never try to clean the main unit using water. Instead, wipe the entire thing down with a damp cloth to remove any food pieces or grease.
Step 4: Clean The Heating Element
Use a dish brush or soft, damp cloth to clean the heating unit usually located at the top. You should check and clean this part after every cooking session to ensure that there are no food or oil residuals stuck on it.
Step 5: Wait For The Parts To Dry And Reassemble
Let every part air-dry (you can towel-dry them too) completely, then reassemble the machine.
Everything you need to know about cleaning an air fryer.
FAQs
The following questions are also very useful for an air fryer owner, you shouldn't skip them! The last question will surprise you.
Try Preheating Your Air Fryer Today!
The steps for preheating are totally easy. It is just an extra process before cooking to help you reduce the cooking time and get the best result for your dishes. But also remember, whether you should preheat or not depends on the recipe or the types of food you are cooking!
Let me know what you think about the post by commenting, and don't forget to like and share this article for more content like this in the future! Happy cooking!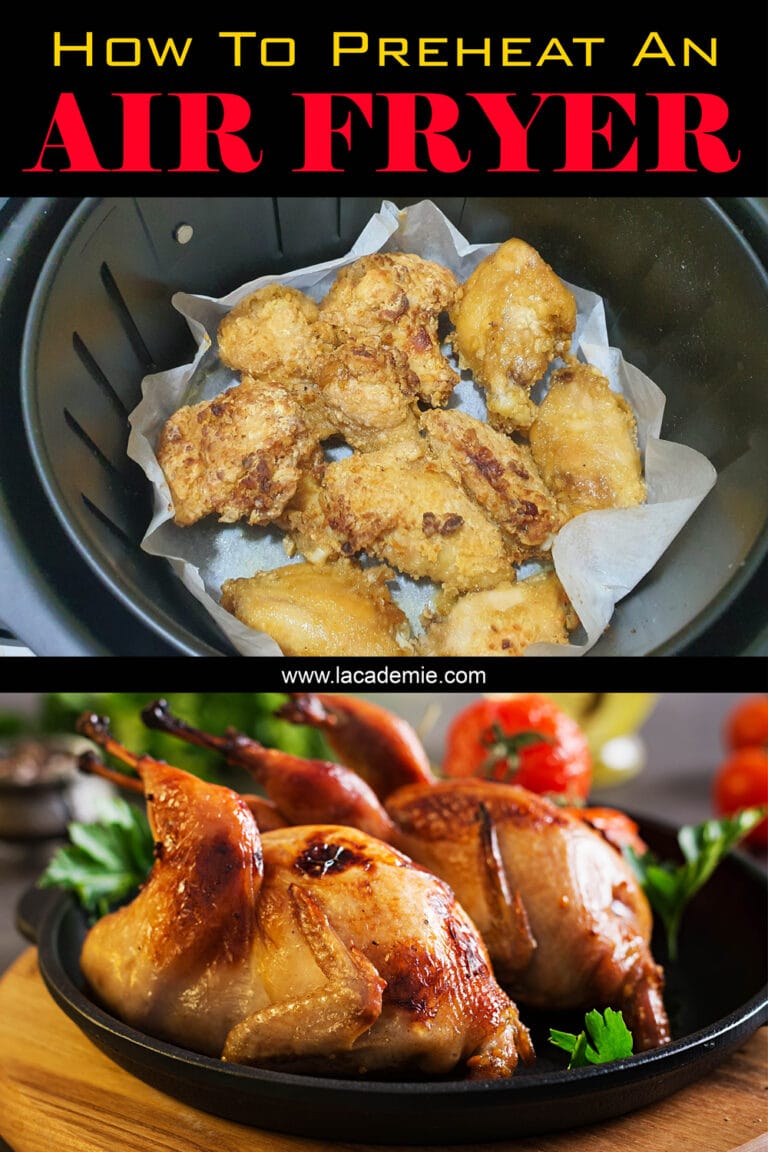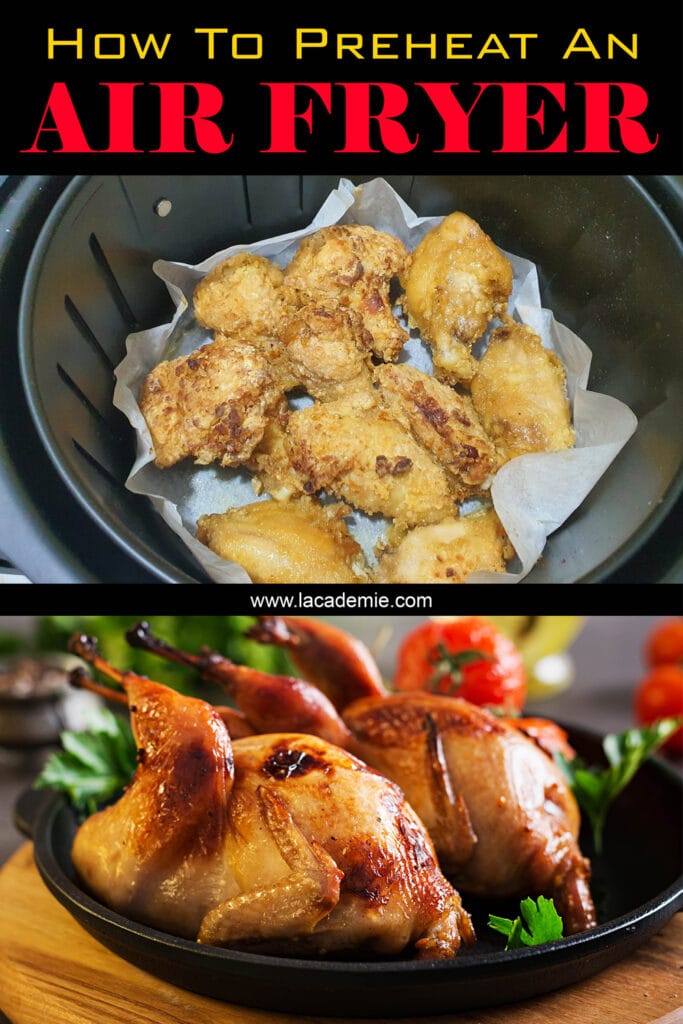 References
Contributors to Wikimedia projects, (2015). Air fryer – Wikipedia.
Frequently Asked Questions | PowerXL Air Fryer Pro.