The ability to know how long to deep fry fish can be life-changing. However, different cooking methods might require different cooking time. For instance, the time needed to fry fish in air fryers might differ from how long you'd need to fry fish on stove tops.
Needless to say, time is an important element in frying. For fish, you would want them to come out of the fryer golden and crispy on the outside, but still soft and flaky on the inside.
This is the secret of the local fish fry and restaurants. A perfect fry fish needs to have that crunch sound effect when you bite into it. However, the meat must separate without any effort and retain the moisture of freshly caught fish.
With that goal in mind, let's jump right into it and learn the basic knowledge regarding fish frying. You will learn how to deep fry fish properly and reach a level similar to that of famous restaurants.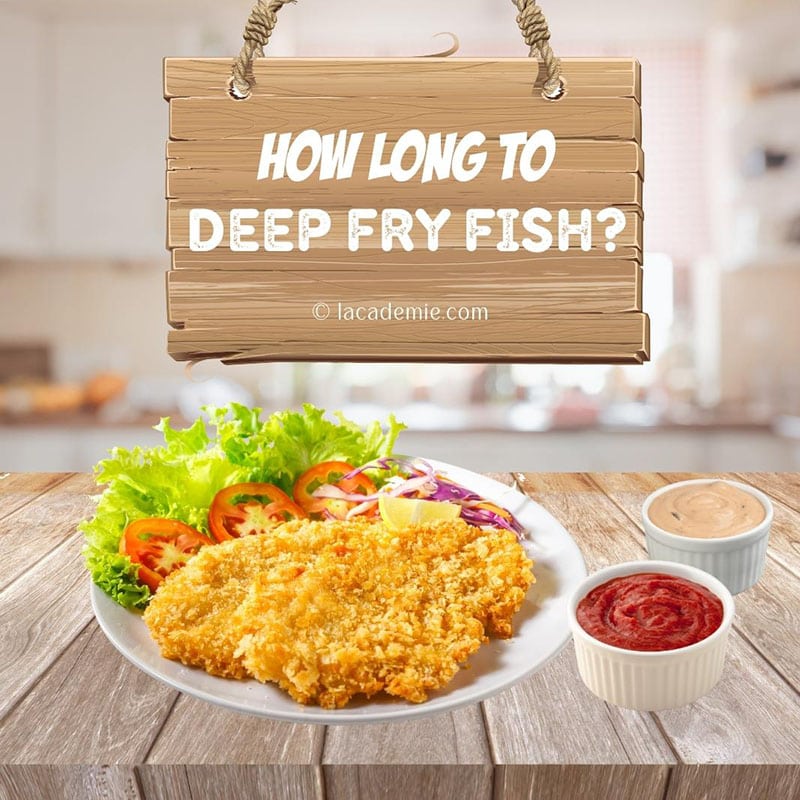 How Long Would It Take To Deep Fry Fish Perfectly?
Overall, you will need 5-8 minutes to deep fry fish. Timing is important in this process, so you need to lay out all of the necessary tools to be able to act as fast as possible. Once you're done with all the preparations, frying is all that's left.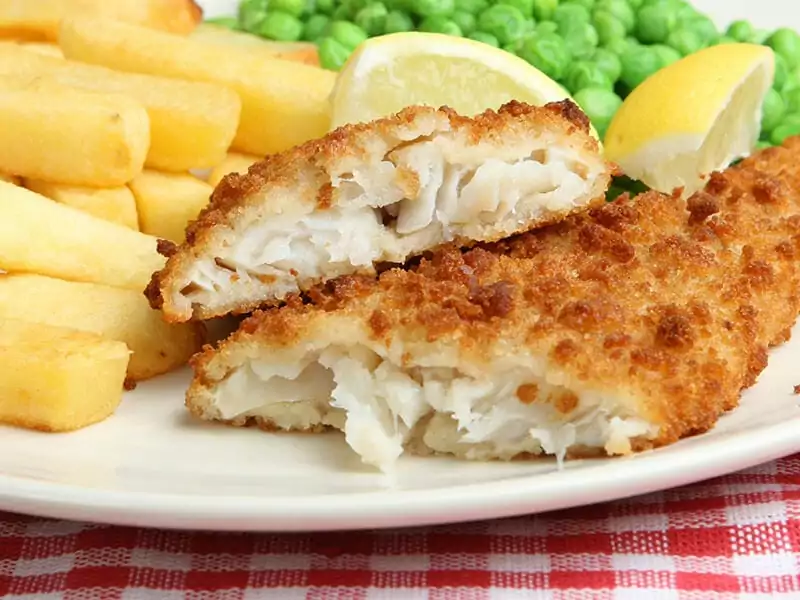 The Best Guide To Deep Fry Fish
Here are the proper steps to deep-frying fish that you need to know. Follow these steps carefully and your fried fish will come out of the kitchen as crispy and tender as they can be. With this, the side dishes you prepare for fried fish will absolutely have a chance to shine.
Step 1: Mix The Batter
The batter is what gives your fried fish the satisfying crunch. Most batter recipes call for 4 basic ingredients: flour, baking powder, water (or milk), and salt.
The important thing you need to pay attention to is the water-to-flour ratio in the recipe you use. You also need to gauge the batter volume according to the amount of fish you'll cook for one person. It'll be quite annoying to run out of batter in the middle of the cooking process.
Step 2: Preheat The Oil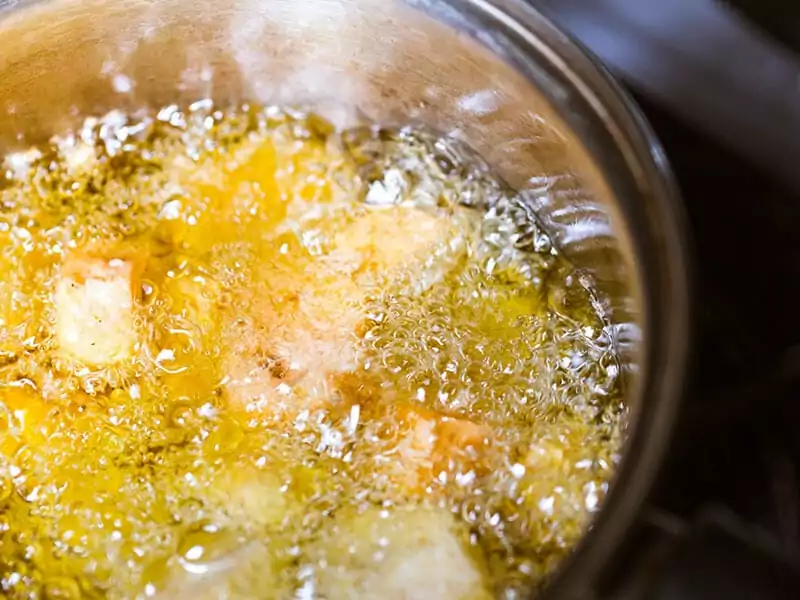 After you coat the fish with batter, it is finally time to deep fry them. You need to preheat the oil to the recommended frying temperature, which in this case is around 375-380 degrees F.
If you are using chopsticks or kitchen tongs with good gripping, make sure to dip them into the oil first to prevent the batter of the fish from sticking into the oil. This can save you a lot of trouble later on.
Step 3: Deep Fry The Fish
After you're done preheating, you can begin to drop the fish into the batter then into the oil. You should only fry them batch by batch, and make sure there is enough space between each piece in the fryer for them to cook evenly.
You should let the fish fry in the oil until the whole fish reaches at least 145 degrees F. Use a highly accurate wireless meat thermometer to ensure this. Only then is it cooked and safe to eat. Here are some signs you can look for to know when the fish is thoroughly cooked:
Wait for the batter to turn golden brown. When the outer skin of the fish looks hard and turns golden, it is time to pull it out of the oil and drain it with paper towels.
Fish floats to the surface when they're done cooking. You should take them out of the hot oil and let them rest on a cooling rack as soon as possible.
Cooked fish should be flaky. Take your fork and use it to separate some of the meat. If there is no resistance whatsoever, the fish is safe to eat. Serve the fish with suitable side dishes, and you're well on your way to a hearty and satisfying meal.
In case you can't eat the fish right away; worry not, there are quite a few simple steps you can take to reheat fried fish without altering its flavor or texture. Of course, it's better to eat the fish immediately after it's cooked, so it's still better to prepare the dish right before meal time.
Watch this video to know more:
What Makes Deep-Fried Fish Better
While timing is the most important element to care about when deep-frying fish, there are various other things you need to know to make your fried fish perfect.
Before you can fry the fish, there are some preparations you need to do. The list includes the types of fish, the equipment, and many other factors. They are all the things you should know before starting your deep fryer.
Best Types Of Fish To Deep Fry
Fish can indeed be cooked in many ways. However, not all of them are suitable for deep-frying. Some may have too strong of a flavor, while some are too fatty to be deep-fried.
The standards for choosing which fish to deep fry rely on 2 criteria:
Lean cuts of fish. Lean means there's little to no fat content inside the raw meat of the fish. Fatty fish tend to be denser than lean fish, which makes it hard to cook them properly.
Fish with neutral flavors. The more flavors a fish has, the more oil it has. This is especially true for fatty fish. Tuna and salmon contain too much flavor and are not suitable for deep-frying.
Follow these two criteria and you will know which fish is good to be battered. For color cues, look for fish with somewhat transparent flesh. They are great candidates for your deep fryer.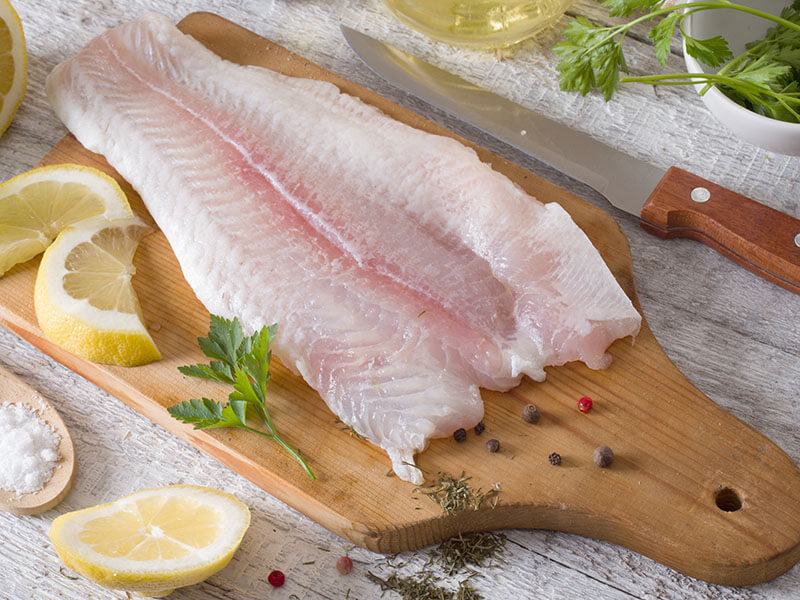 For your information, here are some of the most commonly used freshwater fish for deep-frying:
Likewise, here are the names of various saltwater fish that are good for deep-frying:
Alaskan Cod
Catfish
Tilapia
Halibut
Trout
Striped Bass
Perch
There may be some differences in flavors between saltwater catfish, trout, bass, and their freshwater counterparts. However, any of them can taste great when deep-fried properly.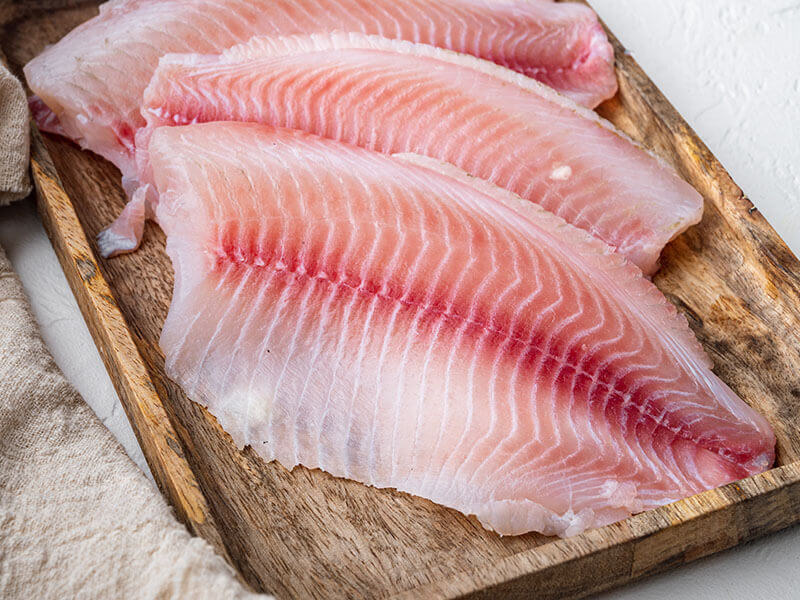 The Necessary Tools And Supplies To Fry Fish Properly
You need some proper tools and equipment to make good deep-fried fish. Consider purchasing all of the following items beforehand.
1. A Deep Fryer
This is definitely on top of the list. A deep fryer can store a lot of oil, which is what you need to drop your battered fish into. If you don't have a deep fryer, then a Dutch oven is a good alternative.
2. A Candy Thermometer
You need a thermometer to know how hot the oil is. Fish fry fast and you need to take note of the temperature to increase or decrease the flame accordingly. The oil needs to stay at the optimal temperature throughout the whole frying process.
You should get a candy thermometer to manage the temperature effectively.
3. A Strainer
This is what you use to remove the fish from the oil. Deep fryers often come with their own fry baskets, which can save a little bit of time in this regard. Tongs or chopsticks should work, but using them can be very slow, which may make the fish cook for longer than intended.
4. Paper Towels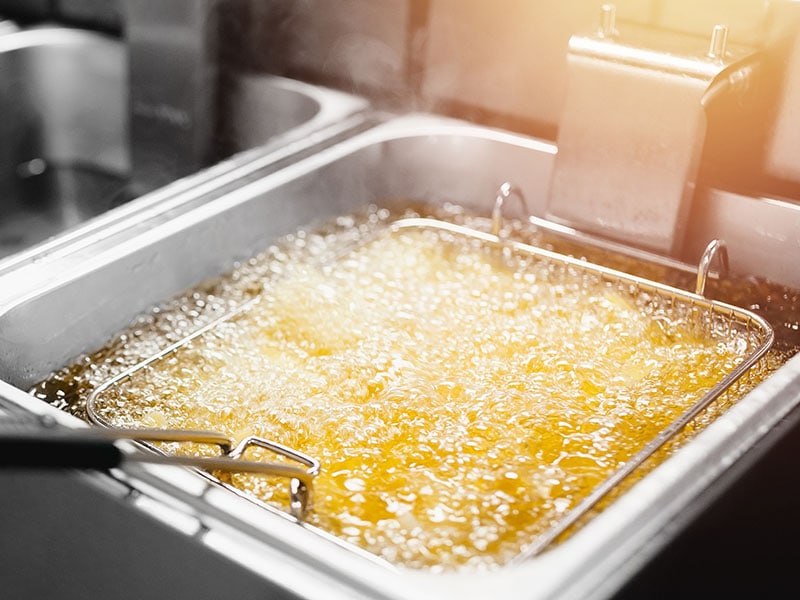 You don't want the oil to seep back into your fried fish. It would destroy the crunchy skin that you and everyone else love. Use dry paper towels to absorb the oil before the fish rest to crisp it up even more.
Don't Forget That The Batter Is Important Too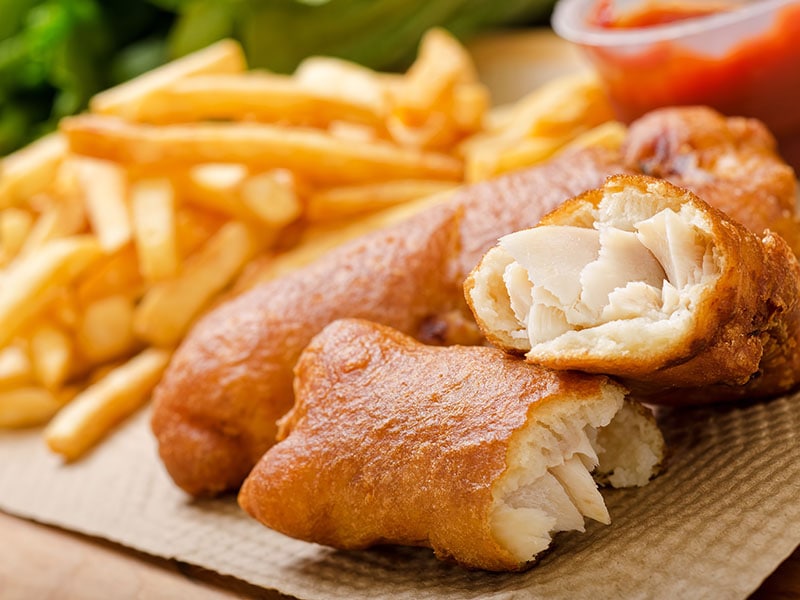 You need to add sufficient water to make the flour crispy when it turns golden, and not so much so that the batter sticks to the fish after frying.
The golden ratio in most recipes is 1 cup of water to 1 cup of flour. You can add 1-2 eggs into the batter to give it a better color and texture when fried.
This is a simple guide to making a good batter with the most basic ingredients.
The Right Oil For Deep Frying
It is crucial to deep fry the fish in oil that is both neutral in flavors and has a high smoke point. They don't break down at the fish's cooking temperature, so they can't alter the flavors of the fish.
You would need a type of oil that can prevent flavor transfer. If you are frying fish and fries, you would not want the flavors of the fish to be transferred into the fries.
Oils with low smoke points are not good options for deep-frying because they will break down at high temperatures. The fume and free radicals generated from this incident can be toxic when inhaled. (1)
Note: In this case, I do not recommend olive oil. Although olive oil is popular for its great health benefits, its smoke point is considered low so there still may be risks that the oil will break down when you deep fry it. Therefore, it's best to be cautious and choose an alternative.
Here is a great guide on how to choose the correct oil for deep-frying.
For your convenience, here are 4 types of oil most suitable for deep-frying fish:
1. Vegetable Oil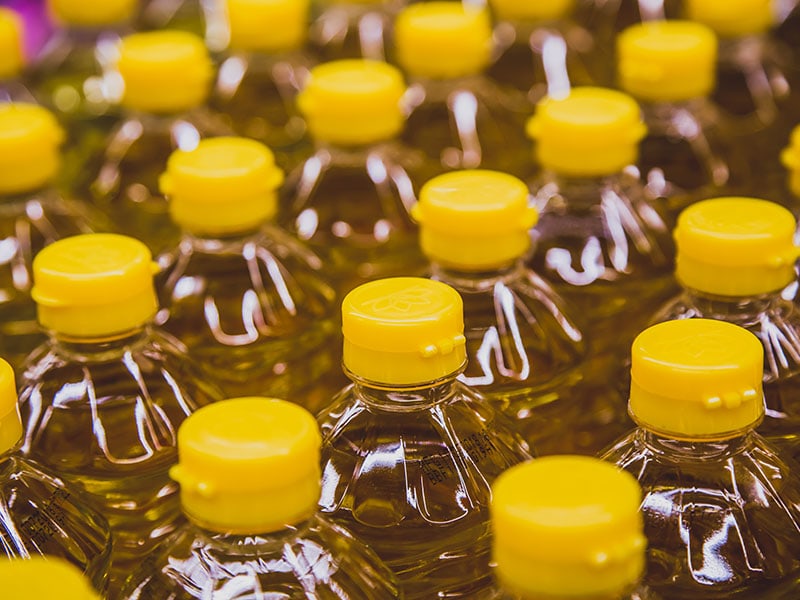 Vegetable oil is the most common and affordable oil. It is a good option to reduce costs when frying in large quantities. Do note that vegetable oil is high in polyunsaturated fat, which is unhealthy for your heart.
Fortunately, there are quite a lot of suitable candidates to substitute vegetable oils for deep frying fish. When opting for an alternative, be sure to check the replacement's smoke point. Remember, the higher, the better.
The smoke point of vegetable oil is pretty high: 450 degrees F. However, it doesn't prevent flavor transfer from happening.
2. Peanut Oil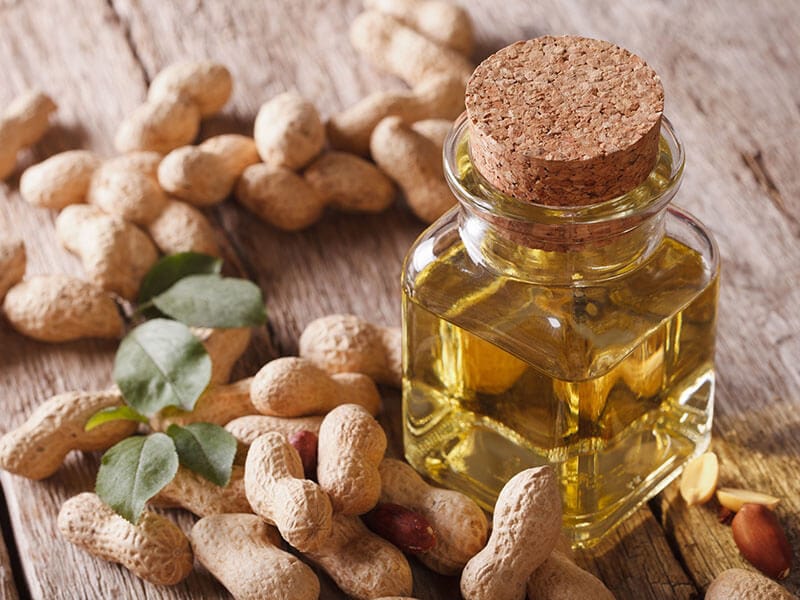 This is also an affordable and readily available oil that can be used to fry almost anything.
The smoke point of peanut oil is also 450 degrees F. Moreover, its ability to resist flavor transfer would do you a solid if you are planning to make multiple deep-fried dishes.
3. Canola Oil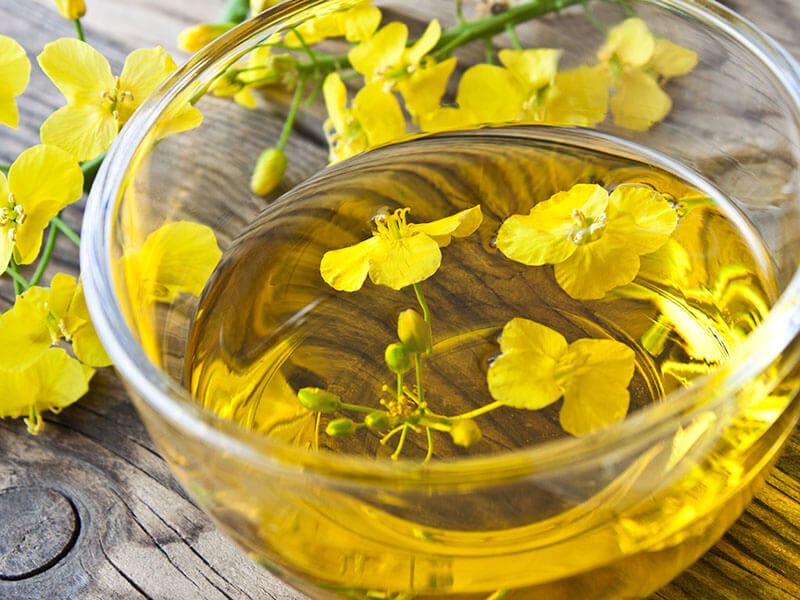 Canola oil contains healthy fatty acids, which are of many benefits for your heart anđ cardiovascular system.
The smoke point of canola oil is lower at 400 degrees F, which is still enough for it to not burn when the fish is frying. It doesn't transfer flavors so you don't have to worry about fishy fries.
4. Coconut Oil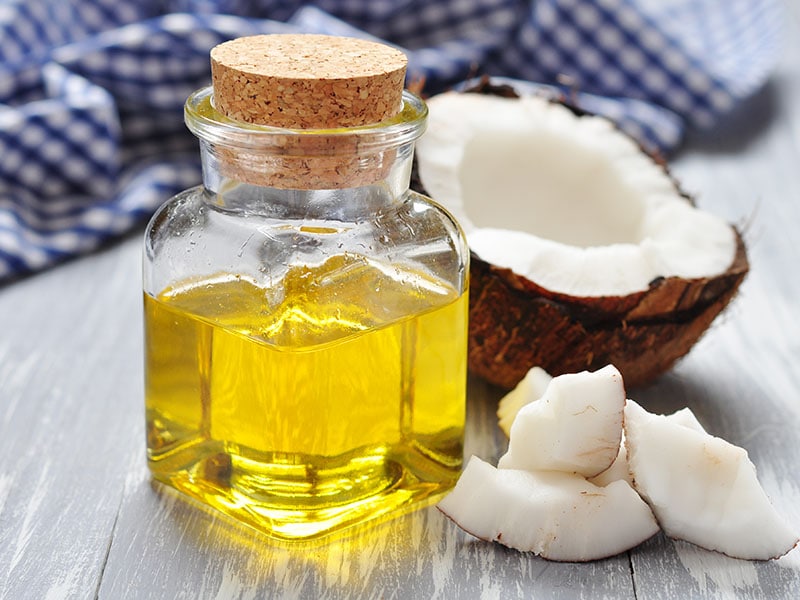 Although this is a rather expensive option, coconut oil is the most healthy oil you can use to fry fish. The antioxidants from coconut oil guard you against free radicals that cause cell damage in your body.(2)
The smoke point of coconut oil is 400 degrees F, which is the same as canola oil. It is flavorless so it can keep your fish from imparting their flavors.
Tips To Deep Fry Fish Like A Pro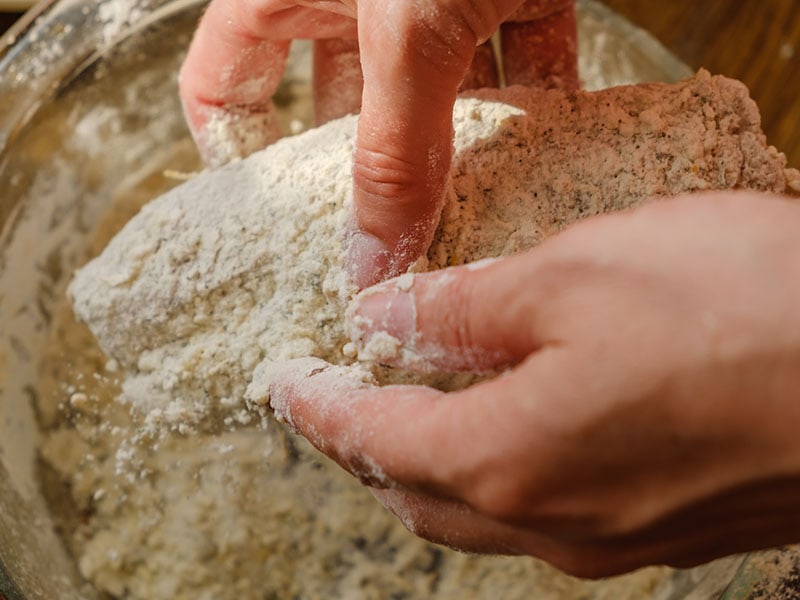 Cooking takes experience to become better, and it'll take time before you can expertly gauge fish's doneness. Here are some more tricks I learned along the way that you can make use of to improve your techniques of deep-frying fish.
Every time you finish frying one batch, the temperature drops. You need to adjust the flame to increase the heat before the next batch can be put in.
If the temperature gets too low, the fish will begin to absorb the oil. It will be greasy and soggy, and there's nothing you can do to save it.
Keep the children away from children. Splashing hot oil is dangerous. You do not want children near the kitchen at this time.
In the case where the oil becomes too hot, the outer layer can burn before the fish can cook thoroughly. If the oil smokes, wait for it to cool down before frying the next batch.
The basic batter you created for your fish can still be improved. Consider adding your favorite herbs and spices into the batter to give it more flavors.
Once the oil reaches the specified temperature, begin to drop the fish in, one small batch at a time. You should always fry in small batches. Too much stuff in the fryer will lower the temperature and make everything go south.
If you're using a pan, choose a large one that is wide and deep. The oil will bubble when you fry, so do not use a small pan or you will make a mess out of your kitchen.
After you finish cooking, let the oil cool down. Do not handle hot oil because there may be risks of scalding.
FAQs
Deep frying fish can be hard at first. I have compiled and answered some general questions regarding this topic so you can go ahead and check them out.
Crispy Deep-Fried Fish For Your Friday Party
Fried fish is a great main dish at gatherings and parties. Impress your family and friends by serving them a perfectly crispy and flaky dish of fried fish.
Now that you know how long to deep fry fish, I'm sure you will become the talk in your local community. If you manage to make use of any tips I mentioned, don't be afraid to share with me and everyone else how you perfect your deep-fried fish.
Nutrition Facts
2 servings per container
---
Amount Per ServingCalories440
% Daily Value *
Total Fat 1.9g

2

%
Cholesterol 5mg

2

%
Sodium 1202mg

51

%
Potassium 865mg

25

%
Total Carbohydrate 57.1g

19

%

Dietary Fiber 1.9g

4

%
Sugars 5.8g

Protein 44.8g

88

%
---
* The % Daily Value tells you how much a nutrient in a serving of food contributes to a daily diet. 2,000 calories a day is used for general nutrition advice.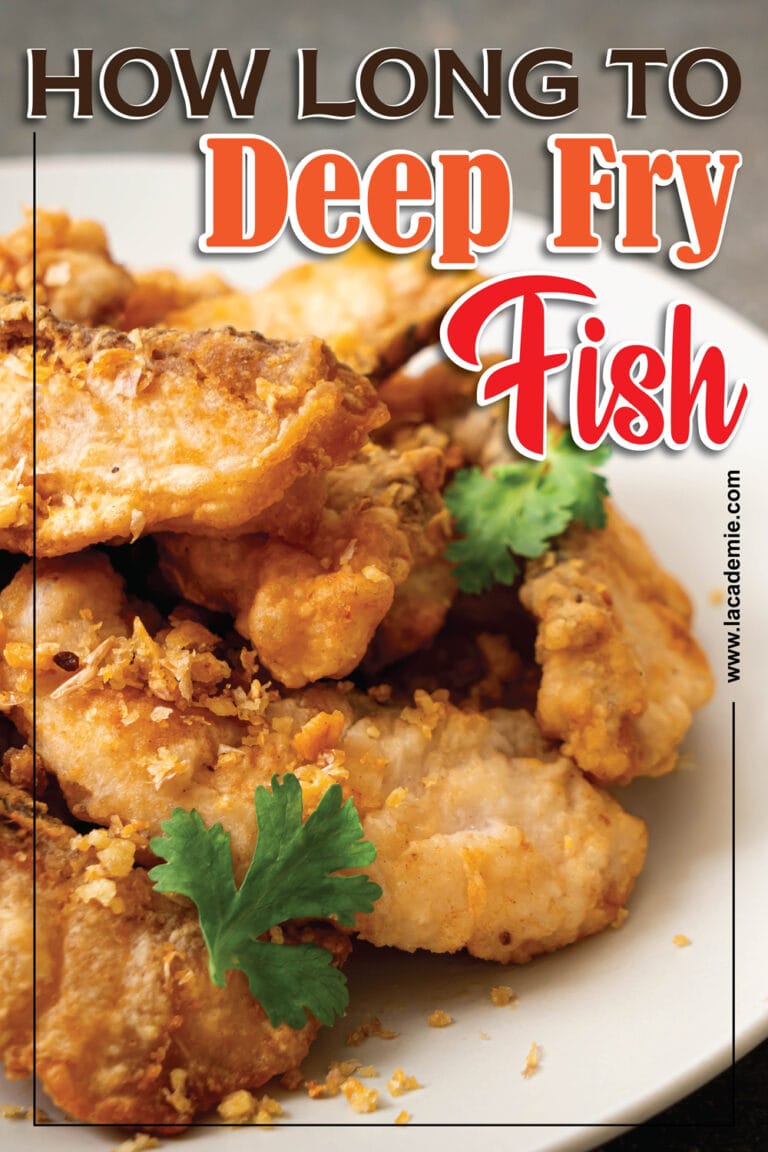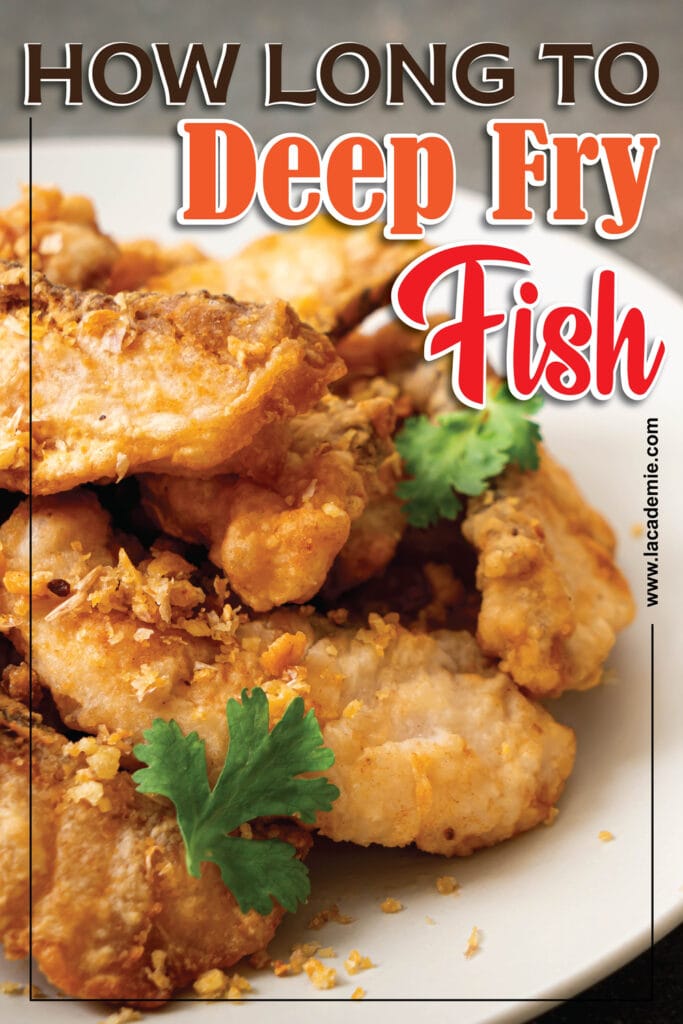 References
Healthline. 2021. Top 10 Evidence-Based Health Benefits of Coconut Oil.
The Times of India. 2021. Heating olive oil can release toxic fumes? | The Times of India.