Fontina is considered one of the best cheeses in the world with a greasy flavor, making it a great choice for many recipes because it melts well and is smoother than many other kinds of cheese. Moreover, it is high in nutrients and offers a variety of health benefits.
Read this article for more detailed information about Fontina cheese, such as its preservation or excellent alternatives of Fontina cheese. It is beneficial for you.
What Is Fontina Cheese?
Fontina cheese is also known by other names such as fontal, fontella, or fontinella, and it is a semisoft cow's cheese with a rich buttery flavor.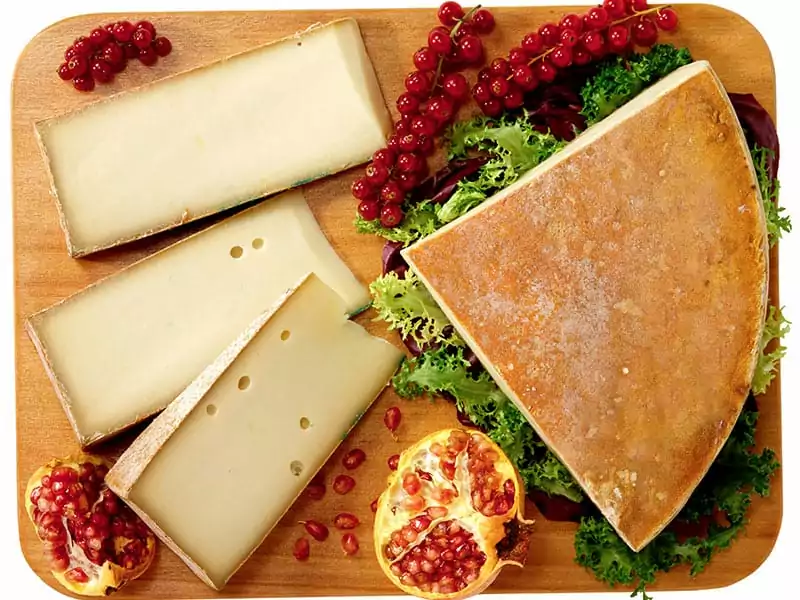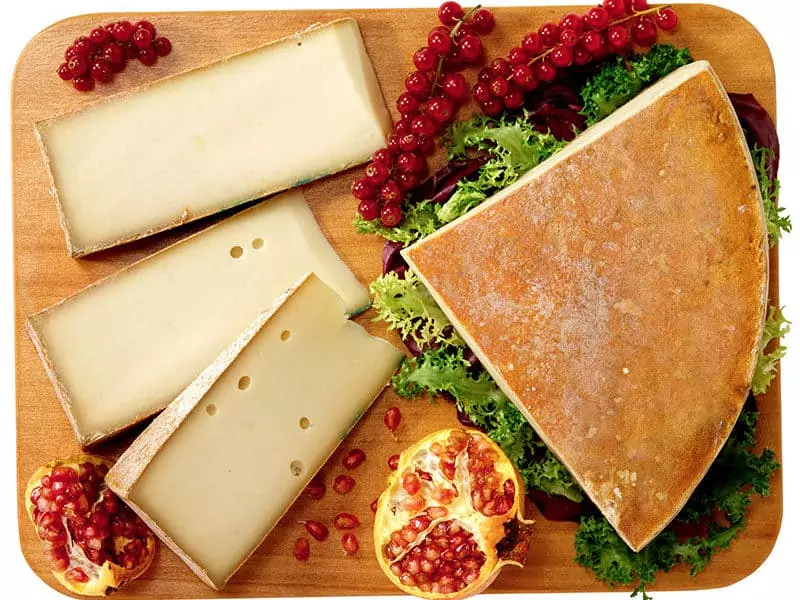 It originated in Italy, then produced in many different countries such as the United States and France. Italian products will be a bit more intense than other regions.
Depending on where it is made and how it is made, it can vary in intensity, from a gentle milky color to a soil or mushroom color with small holes in the body. Fontina is one of the best-melted cheeses, perfect for pizzas, sauces, burgers, and chips.
Kind of Fontina Cheese
As I said above, Fontina cheese is produced in many places outside of Italy, and each has a slightly different flavor and texture. But regardless of their varieties, you should buy an ideal slicer for cheeses to cut them. This tool will help your cheeses look more appetizing when serving.
The real Fontina cheese will have the label "Fontina Val d'Aosta DOP" and be identifiable by its red crust. Generally speaking, Fontina cheese can be divided into several categories as follows.
Italian Style
These cheeses are quite similar to the original ones, with a strong aroma, which may have a mushroom odor if it is produced with unpasteurized milk.
Italian-style Fontina has a lower moisture content than the others, so it melts not well as other types.
Danish Style
Danish Fontina products have a red wax coating, are made from pasteurized milk, and are brewed for shorter periods of time to create a lighter, less intense, and softer type of cheese than Italian-style cheese. And it melts very well.
American Style
It is usually produced by Danish methods and has the mildest taste of all Fontina. It uses pasteurized milk, pH adjusts with citric acid, preserves in wax, and has high humidity. It has a short shelf life and melts well.
How Is Fontina Cheese Made?
What makes Fontina different in taste and color is how it is made. Although many products are made from other regions, the original Fontina cheese from the Aosta Valley is the most popular cheese with a special PDO status production process.
Step 1: Milk from the high mountain grass-eating cows is heated in a large copper cauldron.
Step 2: After that, the cheese is passed through a cheesecloth and placed in the wheel mold.
Step 3: Leave these cheese molds for 3 months in the caves of the valley. During this time, the cheese is carefully roasted, salted, and handled by expert cheesemakers.
Step 4: Finished products will be shipped for consumption
Benefits of Fontina Cheese
Fontina cheese is rich in nutrients (1), so it has many incredible benefits: protecting heart health, supporting intestinal problems to enhance bone health, and improving cellular bonding.
Protect Heart: Vitamins B and K in Fontina cheese will help keep the heart-healthy.
Gut health: Fontina cheese is an excellent remedy to treat constipation, diarrhea, flatulence and promote gut health.
Enhance Bone Health: Fontina cheese contains high levels of calcium and phosphorus, which help reduce osteoporosis.(2)
Metabolic Support: Calcium and phosphorus also play an essential role in maintaining nerve and cellular function, regulating metabolism
What Can I Do With Fontina Cheese?
Fontina is a great cheese to add to many cooking recipes as it has a smooth texture, delighted aroma ranges from mild to rich, and melts well.
You can use it in many recipes, like in Swiss cuisines, and they are especially good in soups, baked goods, grate it as a topping for pizza, pasta or serve it with salads, sandwiches.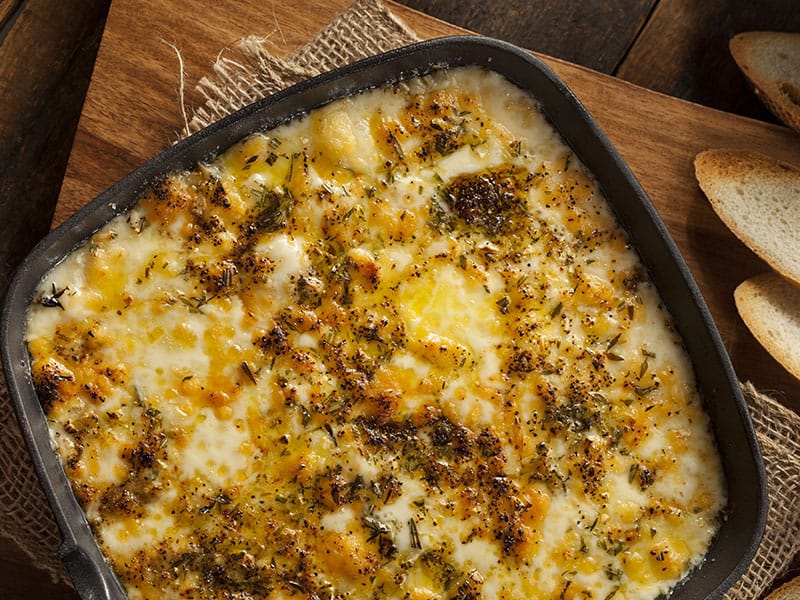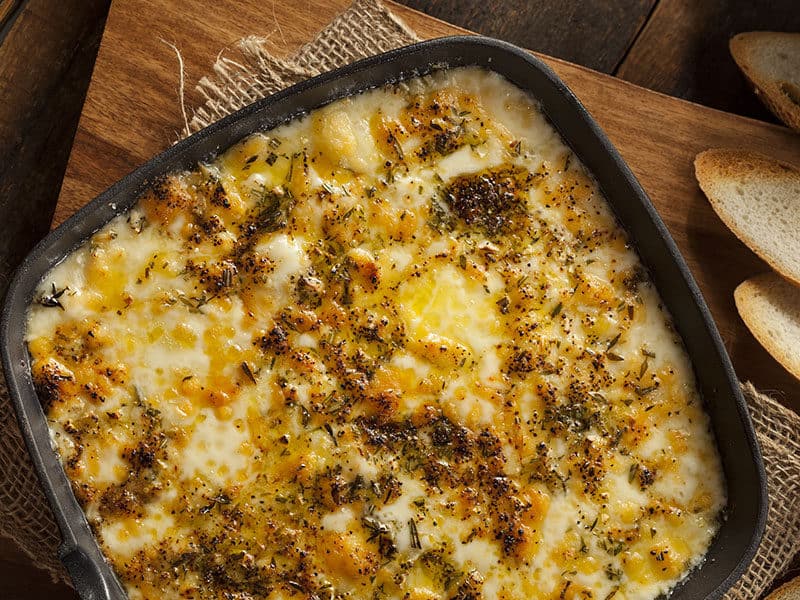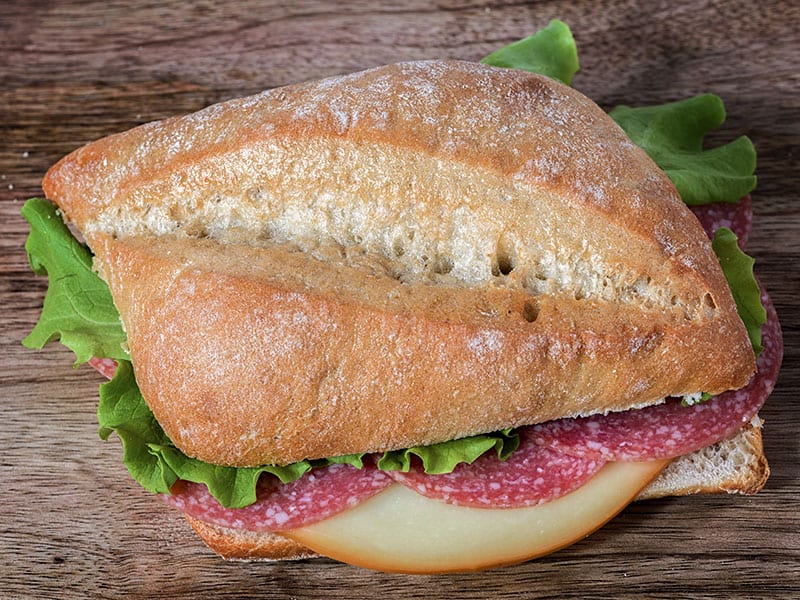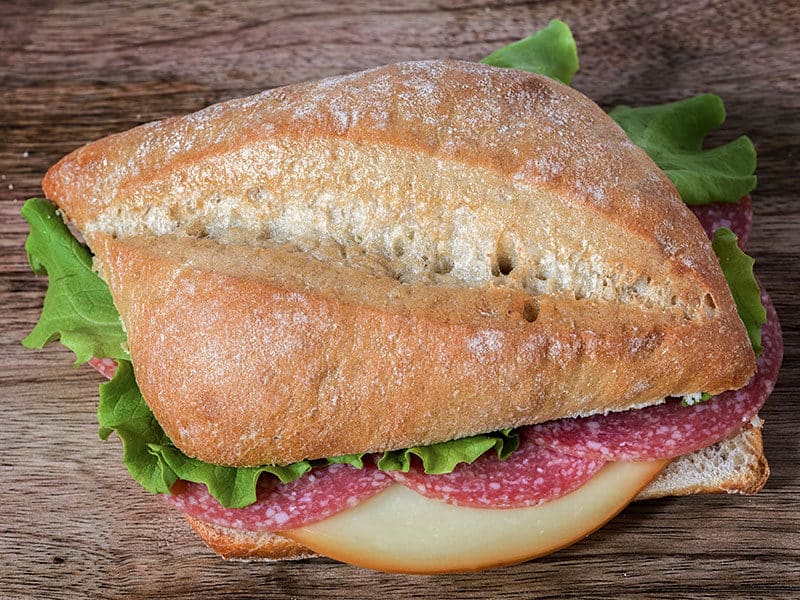 Fontina Cheese Substitutes
Suppose you cannot find fontina cheese in your local supermarket or do not want to use it because it is high in fat and high in calories, with 510 calories per cup. In that case, you can use substitute products with lower calorie intake and still keep the delicious taste of dishes.
Depending on your personal preferences and the dish's recipe, choose suitable cheeses such as Swiss-based cheese – Gruyere, Taleggio, Provolone, and Gouda, Emmental to substitute for Fontina.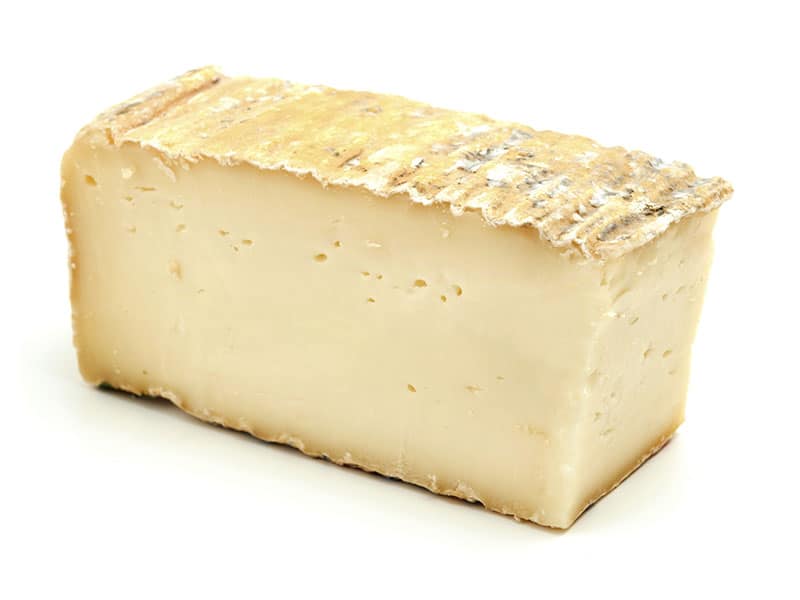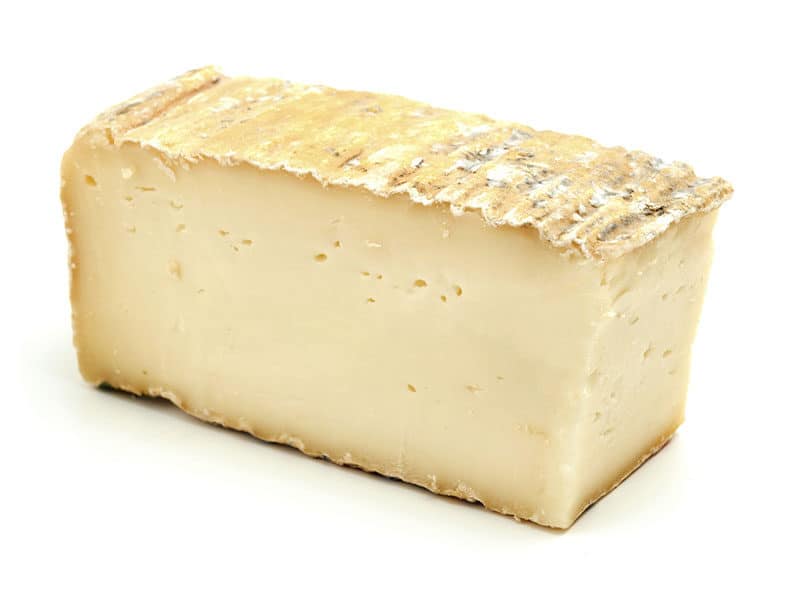 You can also replace Fontina cheese with nutritional yeast or tofu for bread, sauces, or pasta recipes.
How To Store Fontina Cheese
If you buy some of the Fontina cheese products at great prices during promotions or you want to keep the leftovers for your subsequent use, then storing your cheese at home is not a bad idea. It will be great if you know how to refrigerate Fontina cheese to maximize its properties properly.
The great way to store your cheese is to wrap it in cheese paper, wrap it in wax paper or its alternatives, then loosen it in plastic wrap. This method prevents the cheese from drying out. When properly stored, opened Fontina cheese can be kept for 10 days.
Alternatively, you can store it in a box and refrigerate it, do not put it into contact with other foods, and quickly spoil it.
Cheese is alive, breathable, so you should not keep it directly in plastic wrap as this could suffocate it. Furthermore, the smell from the food wrap can odor to the cheese.
You should not leave cheese for too long in the refrigerator as it can change the structure and even become spoiled.
FAQs
To use Fontina cheese effectively, please read more frequently asked questions and answers below.
Expectation Vs. Reality
Now you have learned more about Fontina cheese, know about its amazing health benefits, as well as the substitutes for Fontina when you don't have it available.
Furthermore, when properly stored, you can keep the cheese weekly in the refrigerator, save your budget, and avoid wasting food.
However, if you want to enjoy its flavor fully, you should still use fresh produce. When using alternative products, you need to pay attention to the role of Fontina in the formula for a successful replacement.
How often do you cook with Fontina cheese? What is your favorite food with Fontina cheese?
I will help you figure out any questions about this article, so please leave your comments!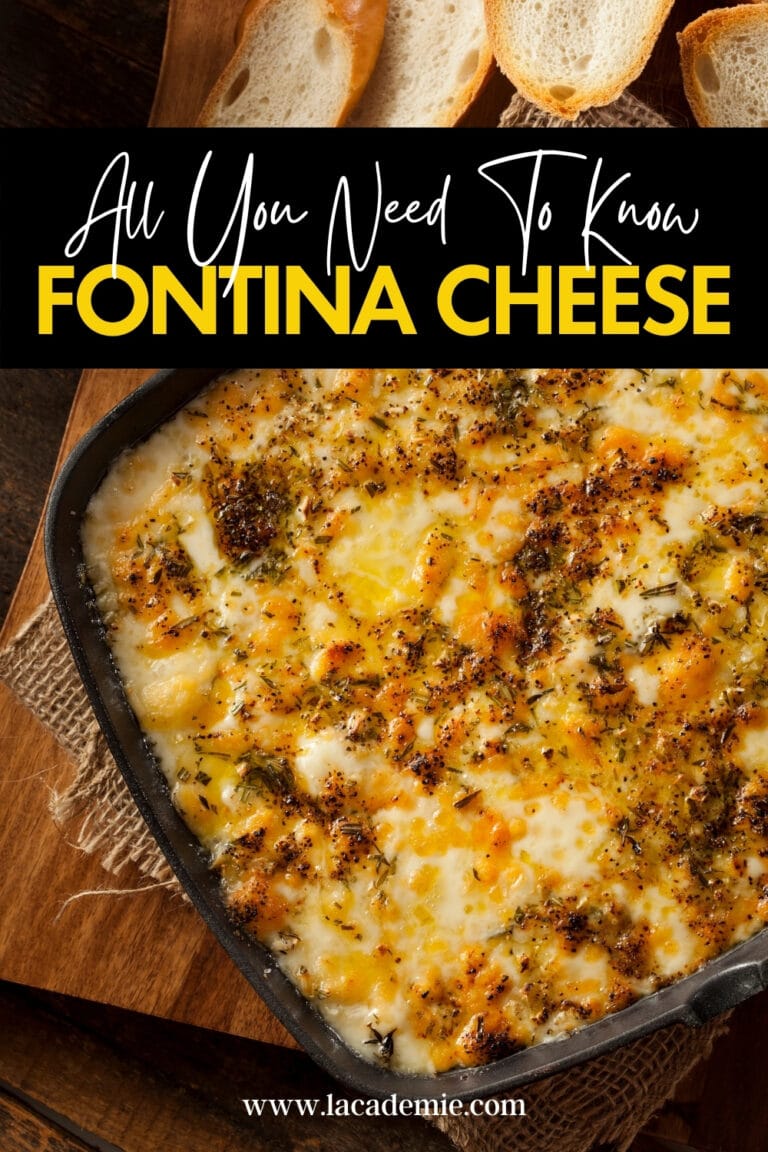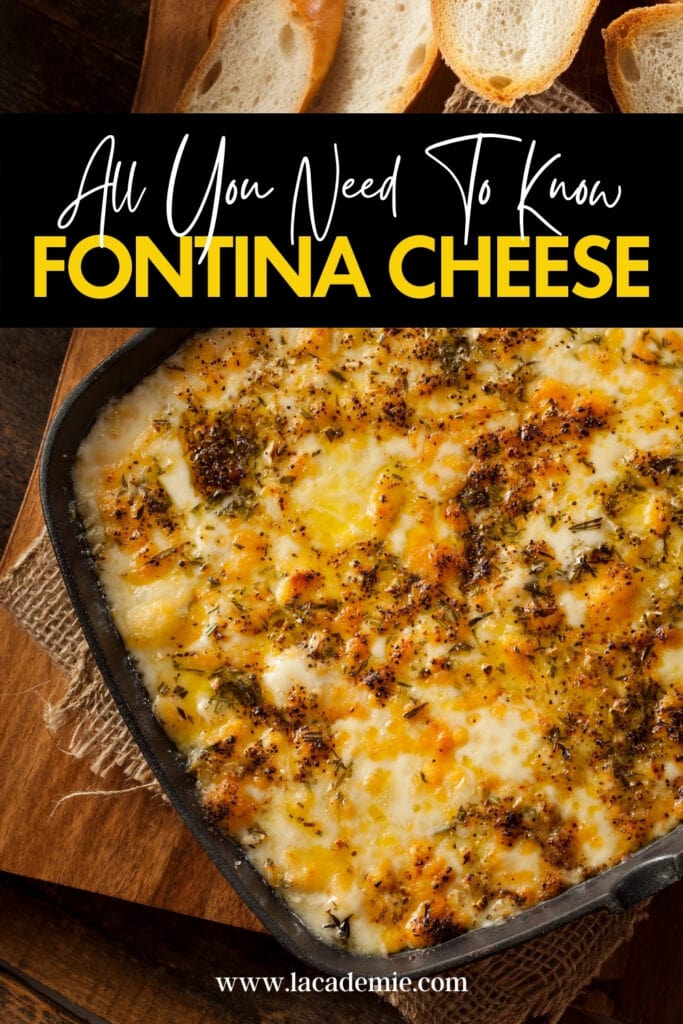 References
Eatthismuch.com. 2021. Fontina Cheese [Online]. Available at: https://www.eatthismuch.com/food/nutrition/fontina-cheese,20/.
Organicfacts.net. 2021. 14 Surprising Home Remedies For Osteoporosis [Online]. Available at: https://www.organicfacts.net/osteoporosis.html.