Double cheeseburger vs. McDouble, it's an ultimate face-off between the two most popular burgers at McDonald's. Made with 100% pure beef, topped with fresh pickles, onions, and creamy cheese, they have never failed to relieve your insatiable hunger.
They are good to be served alone or with other simple burger's accompaniments with vegetables, potatoes, salads, etc. These side dishes will provide more appetizing and healthier meals with burgers.
As per the illustrations on the menu, both burgers look exactly the same. The only thing you can see to set them apart is probably the price, but there's more than that. In this post, I will decipher the differences between these burgers and show you how to make them.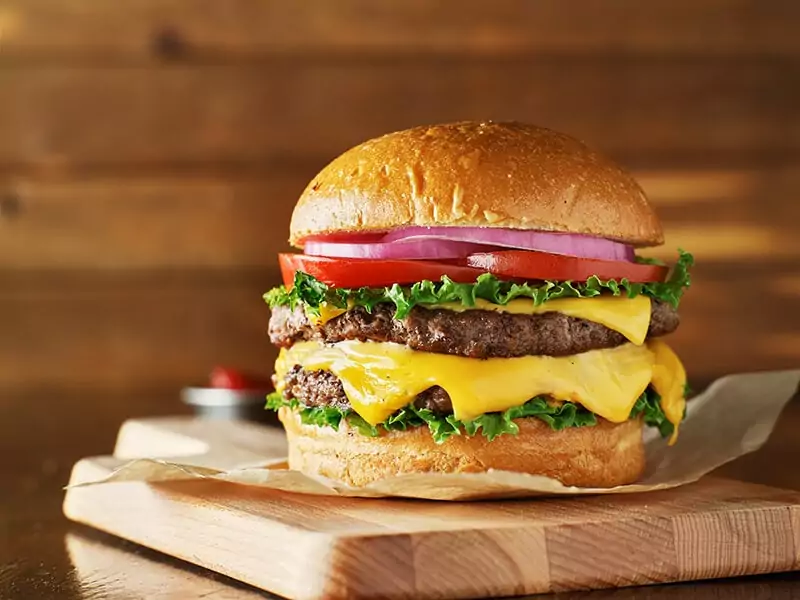 Double Cheeseburger VS McDouble, One Huge Difference
The double cheeseburger and McDouble have a few differences, but the major one lies in the number of cheese slices. As the name suggests, the former has two slices, whereas McDouble has only one. Besides that, they also vary based on the following factors:
Origin
Taste
Price
Nutrition content
First, let's read up on some facts about McDonald's, one of the dominant fast-food chains in America, and their scrumptious delicacies.
McDonald's is a California-based fast-food chain with over 35,000 restaurants worldwide. It is famous not only for crispy chicken nuggets and refreshing beverages but also for its wide selection of burgers.
Speaking of McDonald's burgers, you can't forget the double cheeseburger and McDouble, the two choices that sometimes make people scratch their heads over what to pick. Overall, they look pretty similar, with both having beef patties and melted cheese.
Double Cheeseburger
Double cheeseburger has changed the whole fast food industry, no cap. Surprisingly, it was believed to be a creation of Bob's Big Boy in 1937 instead of McDonald's. Nonetheless, this theory is still in dispute.
Whoever the father of the burger is, the world owns him one. The double cheeseburger is made with two flame-grilled beef patties, two slices of cheese (hence the name), along with pickle slices, onions, ketchup, and mustard.
And, did you know that people celebrate this fast food item every year on September 15th? It's crazy, but the double cheeseburger really deserves the hype!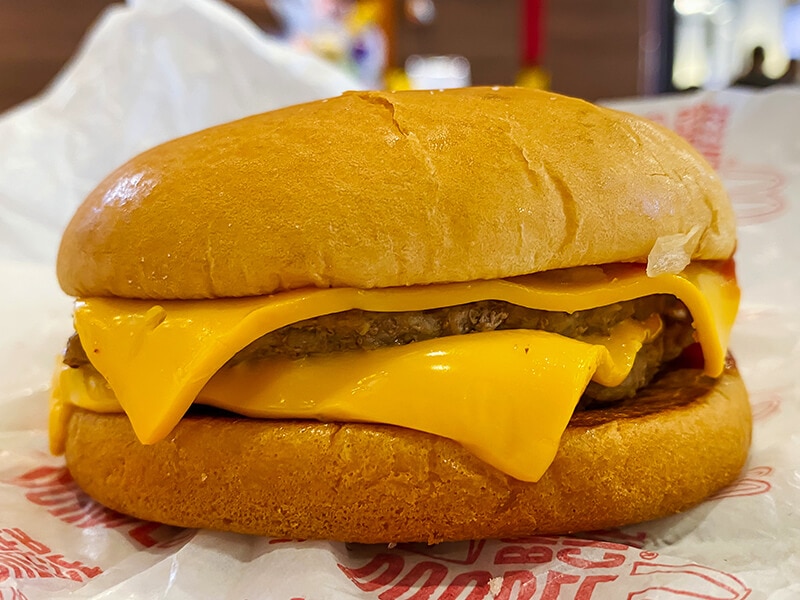 McDouble
As per the prefix "Mc," you can tell that this is a McDonald's original recipe. McDouble is a variation of the world-famous double cheeseburger and first sold in 1997. Unfortunately, it was discontinued after 11 years.
McDouble has its glory days, and there's no denying that. The burger is incredibly delicious, cheap, and even considered more nutritious than other items on the menu. It also consists of beef patties, cheese, pickles, onions, and condiments like its antecedent.
From my brief description, they sound like the same type of burger with different names. Yet, there are many differences between them, and rest assured that even McDonald's fans do not know them all.
Breaking Down The Differences Of Double Cheeseburger VS McDouble
Overall, there aren't too many differences between these burgers, so people sometimes mistake one for another. With the table provided below, you will no longer be bewildered as you stand in front of the menu. Check it out!
| Differences | Double Cheeseburger | McDouble |
| --- | --- | --- |
| Origin | Created by Bob's Big Boy in 1937; Now produced by many restaurants, including McDonald's | Created by McDonald's in 1997; Discontinued since 2008 but has now returned to some selected restaurants |
| Ingredients | Two slices of cheese; Lettuce is included | Only one slice of cheese; Lettuce is not included |
| Taste | Excellent taste; Juicy and greasy; Overall more delicious than McDouble | Dull taste; Somewhat dry because of the lack of cheese; Overall not as delicious as the double cheeseburger |
| Price range | $1.68 - $3.28 | $1 - $2.99 |
| Nutrition content | 450 calories | 400 calories |
Find out the dissimilarities between double cheeseburger and McDouble. Watch this video:
Origin
Although one of the best-sellers of McDonald's, the double cheeseburger is said to be a product of Bob's Big Boy, a lovely restaurant in Burbank founded by Bob Wian in 1937. No one knows when it popped up on McDonald's, though.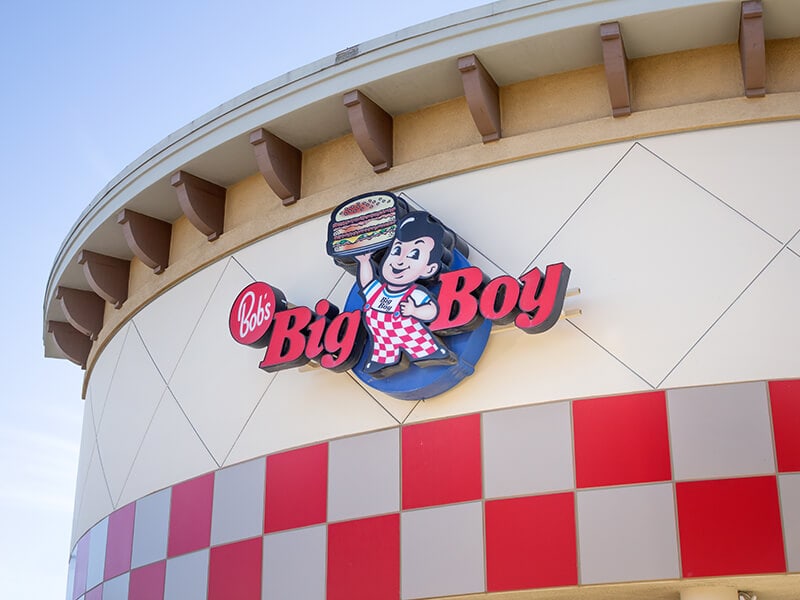 The double cheeseburger is now a staple in many fast-food restaurants in America. Besides McDonald's, Burger King or Wendy's also offers this delicious food item. They rival each other with better prices and more ingredients.
On the other hand, McDouble is an original creation of McDonald's. It was introduced to the public in 1997 and received immense love from people because it was one of the cheapest items they have ever sold.
Despite the rage, the item vanished from the restaurant's menu in 2008. Many people think that this is one of McDonald's worst decisions since McDouble is cheaper and more wholesome than its antecedent.
Well, the good news is, some selected restaurants are bringing back the McDouble!
Ingredients
The double cheeseburger and McDouble share the same ingredients. With this similarity, the ways to reheat these burgers are similar and easy. So if you can't finish your food at once, store them in the fridge and enjoy later. Easy-peasy.
Indeed, both burgers consist of juicy beef patties seasoned with salt and pepper, tangy pickles, chopped onions, cheese, mustard, and ketchup. Of course, you cannot forget the two burger buns.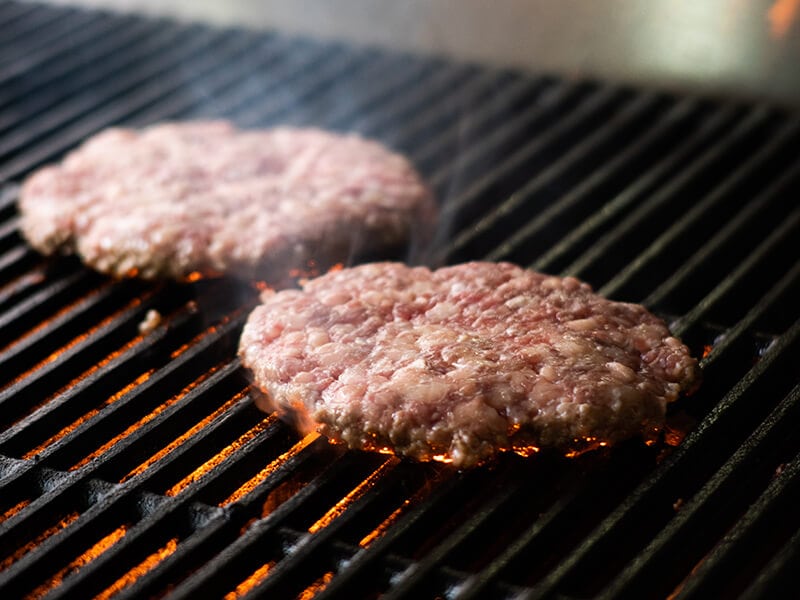 The only differences they have are the number of cheese slices and lettuce, which is found only in the double cheeseburger.
McDouble has only one slice of cheese between the two meat patties. On the flip side, the double cheeseburger has two slices alternated with two beef patties. This does not seem to be a huge difference until you take a bite of them. The contrast is pretty striking.
Taste
To most people, the double cheeseburger is a far more delicious option because it contains more cheese. That said, McDouble is widely enjoyed, and many customers find themselves in a dilemma over what to buy while they are at the counter.
The double cheeseburger tastes much better, thanks to the extra slice of cheese. It is richer and more flavorful, pairing extremely well with the juiciness of grilled beef patties. The taste is rounded with a refreshing contrast of pickles and onions, plus the condiments.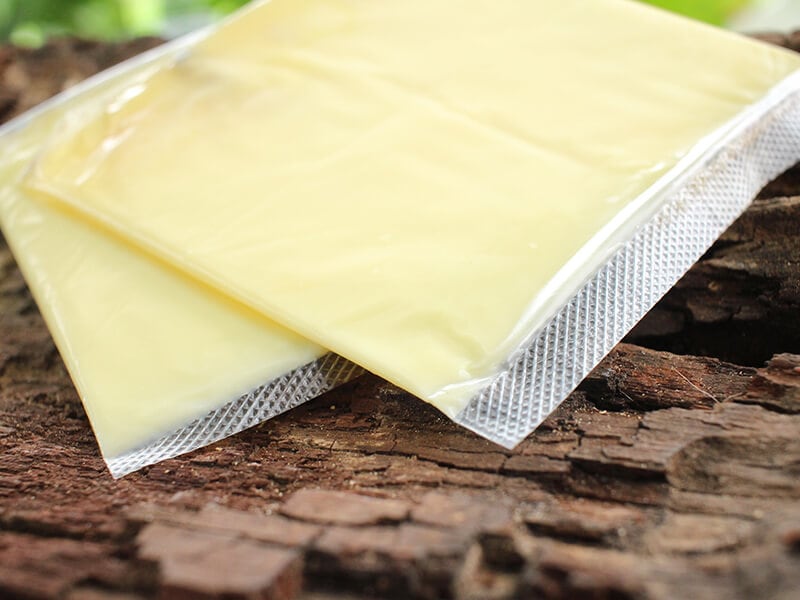 Sadly, McDouble is not that tasty despite having all the qualities of the double cheeseburger. Since it misses a slice of cheese, it turns out to be somewhat dry. The cheese does not just offer flavors but is also used to balance the dryness of the patties.
Thus, it's understandable why McDouble was removed from the menu.
Price
Have you ever asked what you can do with a dollar? Not much, right? Nonetheless, with one dollar, you can stop by any McDonald's and grab yourself a sausage burrito, a soft drink, or even a burger. (1) Yes, the one I'm talking about is the McDouble.
Over time, the price has risen a few cents but so far has never exceeded two bucks. In some countries, the price can go up a little higher, yet it's still affordable and less pricey than other towering burgers on the menu.
A McDouble will cost you from $1 to $2.99 in America.
The double cheeseburger will cost you more than a McDouble, sure enough, since it has an extra slice of cheese. It ranges from $1.68 to $3.28, depending on where you live and the price of ingredients at the time it's being sold.
Overall, it does not cost you a fortune for cheesy goodness. Yet, that does not mean you should always order a double cheeseburger when you are at McDonald's.
Nutrition Content
Burgers are fast food, so they are not healthy and should be consumed in moderation. If you overeat fast food, you are more prone to risks of having migraines, outbreaks of acne, or even depression. (2)
| Nutrients | Double Cheeseburger | McDouble |
| --- | --- | --- |
| Calories | 450 | 400 |
| Total fat | 24g | 20g |
| Total carbs | 34g | 33g |
| Protein | 25g | 22g |
| Sodium | 1120mg | 920mg |
| Fiber | 2g | 2g |
It's clear as day that McDouble is a healthier alternative. Its nutrient composition is far lower than that of the double cheeseburger, and it's surprising to see that it's all because of a slice of cheese!
The double cheeseburger has 450 calories, which takes up almost a quarter and a fifth of women's and men's recommended daily calorie intake, respectively. Meanwhile, a McDouble contains 50 calories less, which you can burn by a fifty-minute circuit training.
McDouble has 4 grams less fat than the double cheeseburger, but in truth, both burgers are relatively high in fat. If you consume a meal of 2,000 calories per day, you are well-advised to eat about 44 to 77 grams of fat.
Lastly, you may want to stop eating these burgers if you are struggling with problems related to blood pressure or heart health.(3) A serving of McDouble has 920 milligrams of sodium, but that's nothing compared to the amount in its counterpart (1120 milligrams).
Undeniably, they are hard to resist, but it's about time you learned how to live without them. The ingredients involved are not always of the highest quality, and sometimes, you will find them spiked with preservatives or additives to preserve the curb appeal.
Variations Of The Double Cheeseburger VS McDouble
At McDonald's, customers are always right. Have you ever craved a double cheeseburger but want only one beef patty? Alternatively, sometimes, you feel like having more cheese than beef. McDonald's has just what you need.
Quarter Pounder
Quarter pounder made its debut on McDonald's menu in 1973. The burger's name derives from the fact that the patty weighs approximately a quarter of a pound. It's finished with two burger buns, two slices of cheese, pickles, onions, and condiments.
A quarter pounder usually costs more than $3 and contains 520 calories.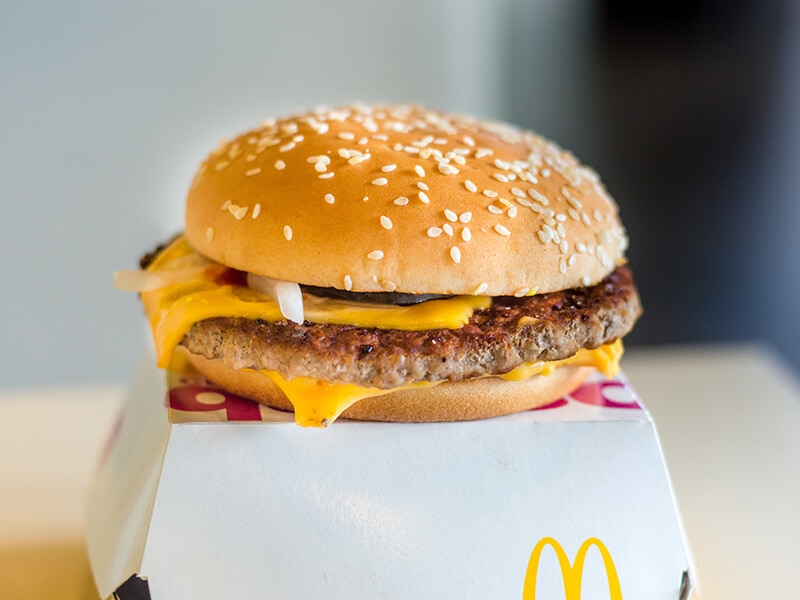 Daily Double
Daily Double is a relatively new item, which has just been launched in 2012. This burger is pretty similar to McDouble, but it swaps pickles, mustard, and ketchup for shredded lettuce, a juicy tomato slice, and mayo.
With such new flavors, it's astonishing to know that you have to pay $1 for a Daily Double. It contains 30 calories less than a Quarter Pounder.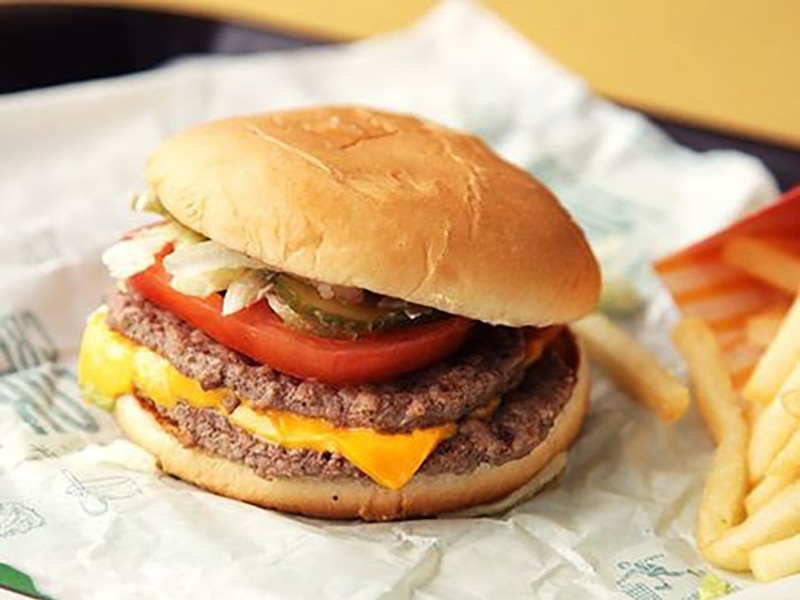 Copycat Recipe For Double Cheeseburger And McDouble
But what if you make them at home? Would that be healthier? Indeed, homemade foods are miles better than takeaway. You have full control over what and how much something goes in your food, so there's no need to worry.
But what if you make them at home? Would that be healthier? Indeed, homemade foods are miles better than takeaway. You have full control over what and how much something goes in your food, so there's no need to worry.
Plus, you should use a suitable tool to press burger for the uniform patties in size and shape. In general, a homemade double cheeseburger or McDouble is pretty simple. First, prepare the ingredients as follow:
1 sesame seed burger bun
1/4 pound of ground beef
1-2 slices of American cheese (you can pick between white and yellow American cheese according to your preferences)3 slices of dill pickle
1 tablespoon minced onion
1 tablespoon ketchup
1 tablespoon American or French mustard
And don't forget your apron! Or if you don't have too much time to buy these ingredients, go for convenient frozen burger patties. These solutions can save your time in preparing and cooking processes.
Step 1: Cut the burger bun in halves. Toast the underside of each half until it turns golden.
Step 2: Divide the ground beef into two equal portions. Roll and shape them into two disks that are about 1/4 inch thick. You can use a burger press if you have one.
Note: You can season the ground beef to taste, but most burgers served at McDonald's are made with just plain ground beef with a dash of salt.
Step 3: Cook the patties on a high-ranked stir fry pan or any pan that you find convenient for about 2 minutes on each side. Put one slice of cheese on either patty to make a McDouble. Alternatively, place two slices on both patties, then remove them from the pan.
Step 4: Now, you will assemble the burger. Start by arranging the pickle slices and the diced onions on the bottom bun, then the two beef patties, with the melty cheese facing upwards. Spread the condiments on the top bun and set them in place.
Step 5: Microwave the burger in the oven for 15 seconds so that it is warm. Enjoy with some salad, fries, or chicken nuggets for an authentic McDonald's dining experience!
Let's see this video to collect more understandings:
FAQs
Got more questions to ask? The following section is at your service. Don't skip it!
Cheeseburger, A Fast-Food Legacy
So, which one's the winner of the double cheeseburger vs. McDouble showdown? I'll let you decide on that. Admittedly, both of them are worthy of praise, and you can't thank McDonald's enough for giving you the inspiration to cook them up at home.
Should you want to share some unforgettable experiences with these lip-smacking burgers, go ahead and comment below. Indeed, any tips, tricks, or results of your homemade burger are also highly appreciated. Have a nice day, my friend!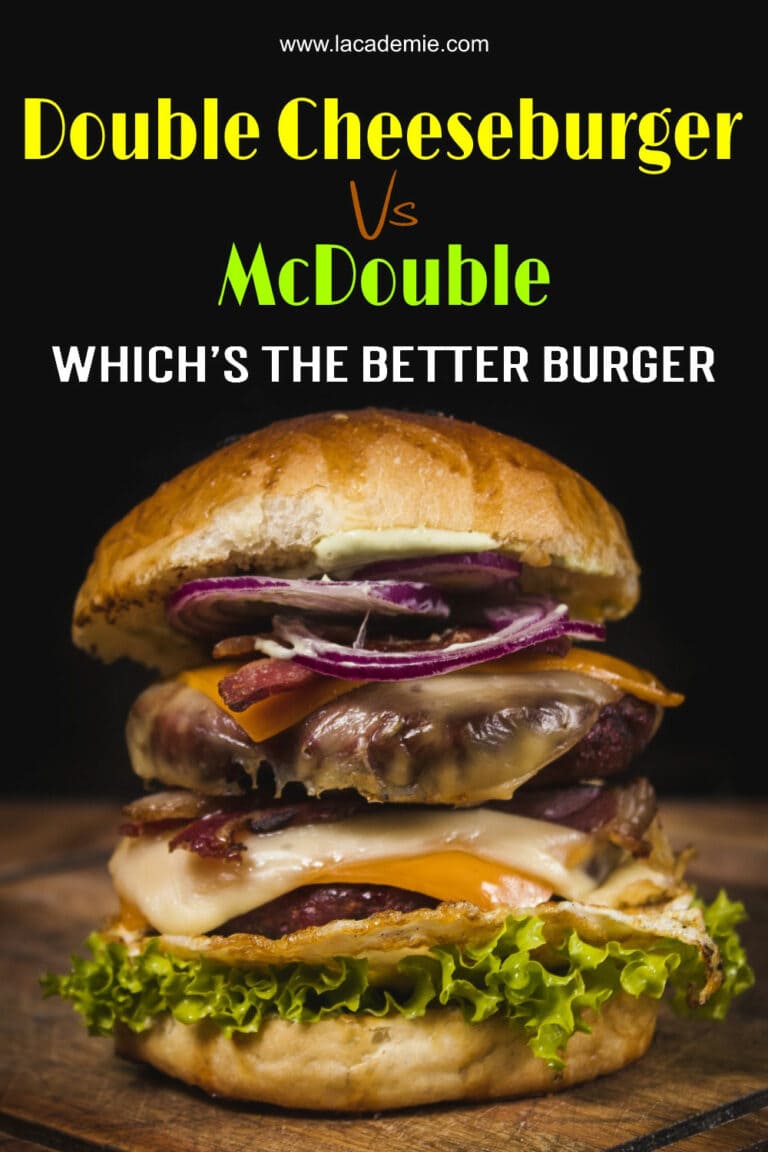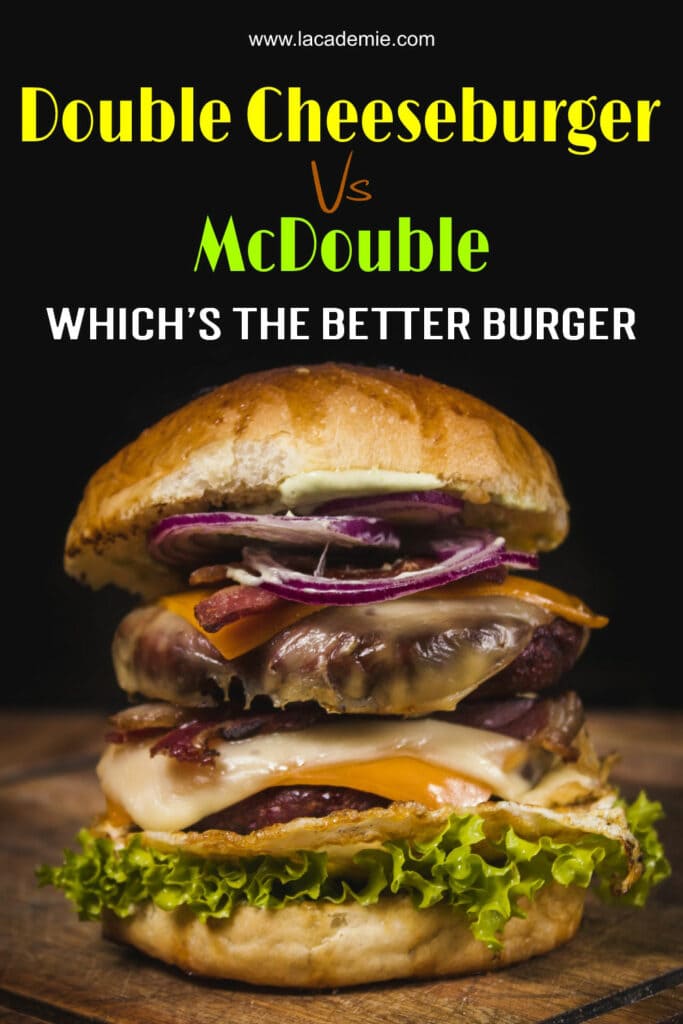 References
En.wikipedia.org. 2021. Value menu – Wikipedia.
Southbank Medical Centre. 2021. The Bad Effects Of Eating Junk Food | How To Change Your Diet.
Centers for Disease Control and Prevention. 2021. Sodium | cdc.gov.