The Dominican Republic drinks in the sections below are definitely a must-try if you have the chance to travel to this country on your next vacation.
Sure, the beaches and tourist attractions in the Dominican Republic are all worth exploring. However, learning about the cuisine of this lovely nation should be your priority.
Similar to Dominican Republic foods, the beverages here are all spectacular, whether it's alcoholic or non-alcoholic. So, if you're eager to learn more about them, give this article a read and prepare to be amazed!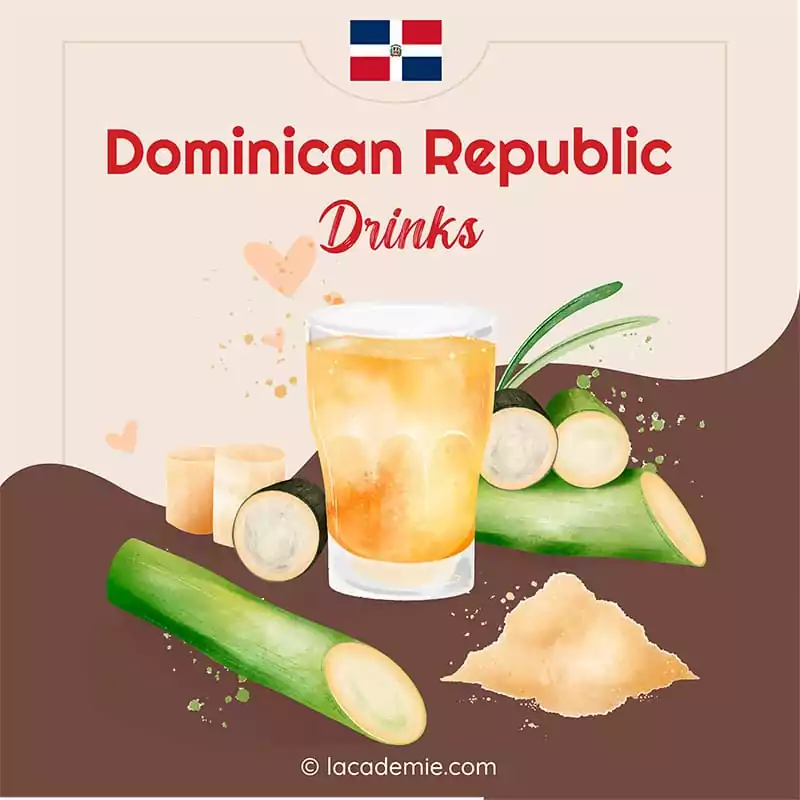 Dominican Republic Non-Alcoholic Drinks
Let's start this article with something kid-friendly! There are plenty of delicious and refreshing drinks in the Dominican Republic that can brighten your days. Here are some of the best options!
1. Morir Soñando – Milk and Orange Juice Drink
Morir Soñando, or "to die dreaming", is a famous Dominican beverage that has spread to the other Caribbean and Latin American nations. This iconic Dominican recipe usually contains orange juice, cane sugar, milk, and crushed ice.
The Dominican Republic recipe for Morir Soñando changes a lot depending on where you live and your family's history. And every family seems to have its own twist on the drink. Some recipes use evaporated milk instead of regular milk.
In Puerto Rico and other Caribbean regions, the locals might add vanilla extract, tangerines, lemon zest, or Puerto Rican-style coconut ice cream.
Where to find it: At many cafes or restaurants across the Dominican Republic, especially during breakfast time.
2. Chocolate De Mani – Dominican Peanut Milk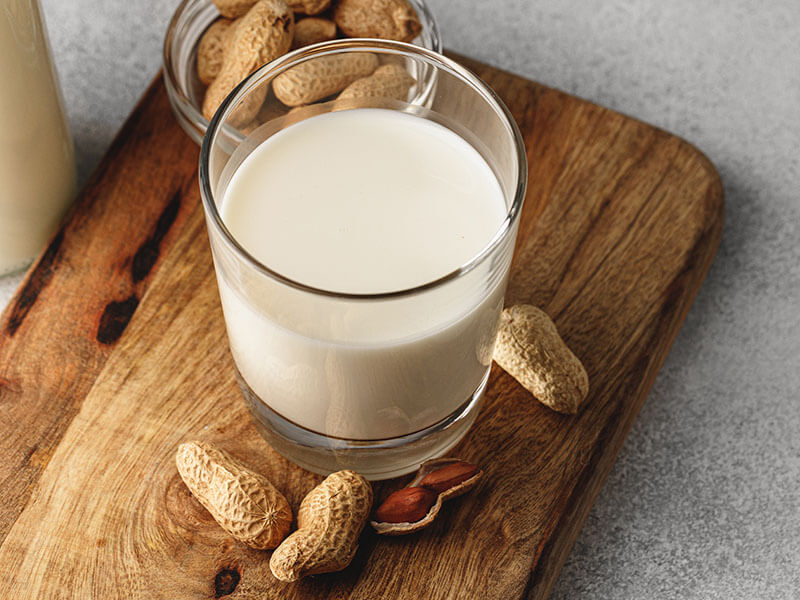 Chocolate De Mani, meaning "peanut cocoa", is a popular hot drink in the Dominican Republic. Despite having the word "chocolate" in its name, this drink doesn't contain any chocolate. Instead, the main ingredient here is roasted peanuts.
To make this tasty drink, you need to blend unsalted roasted peanuts with milk and sugar. Once the mixture becomes smooth, simmer it with spices like cinnamon, cloves, and nutmeg. And just like that, you will have yourself a comforting beverage in just under 10 minutes!
Chocolate De Mani is an excellent alternative to the worldwide famous hot chocolate. So if you're looking for a drink that can warm you up during the winter months, this is it!
Where to find it: At many cafes or restaurants in the Dominican Republic. You can also make it at home with ease.
3. Jugo De Avena – Oats And Milk Drink
Since the name of this drink literally translates to "oat juice" in English, I bet you can already tell what the main ingredient of Jugo De Avena is. This is a South American beverage made from overnight oats, milk, sugar, and spices.
People in the Dominican Republic also incorporate ginger, orange peels, and carrot juice into this drink. Similar to oatmeal, a popular European dish for breakfast, Jugo De Avena is also an excellent breakfast option if you're in a hurry.
Jugo De Avena is the ultimate drink for summertime. Plus, it is super healthy and kid-friendly, so be sure to incorporate this drink into your daily diet. The locals usually enjoy this drink in tall pitchers with ice.
Where to find it: At many cafes or restaurants across the Dominican Republic. You can make it at home for breakfast as well.
4. Agua De Coco – Coconut Water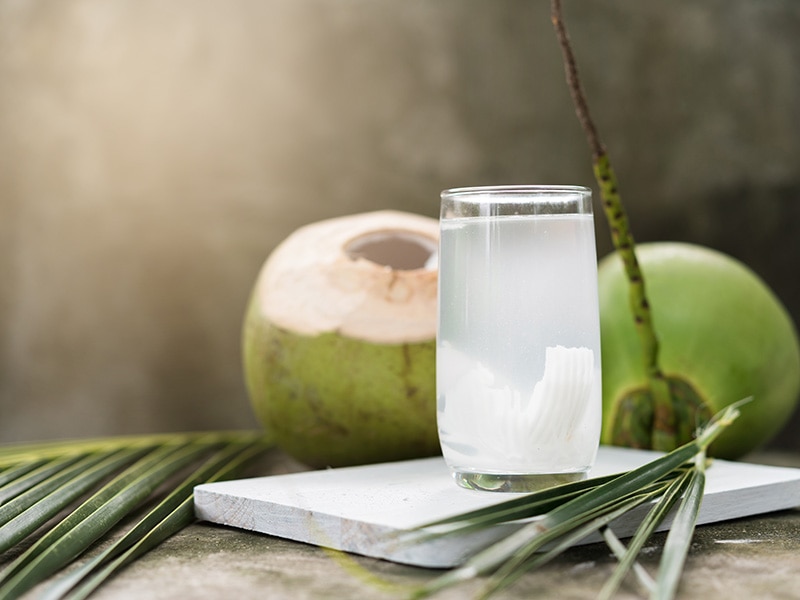 The Dominican Republic is famed for its never-ending tropical season. This is why the locals continually come up with refreshing drink ideas to make their sunny beach afternoons even more enjoyable, Agua De Coco is one of them.
Agua De Coco, or coconut water, is a must-try when visiting this country. Although it is available in many other nations worldwide, sipping fresh coconut water while admiring Dominican Republic beaches is truly a memorable experience.
You can find coconut water street sellers almost anywhere around the Dominican Republic, especially in the beach areas. Sometimes they will add liquor to take this simple drink to the next level.
Where to find it: At many cafes or street vendors near the beaches in the Dominican Republic.
5. Champola de Tamarindo – Tamarind Juice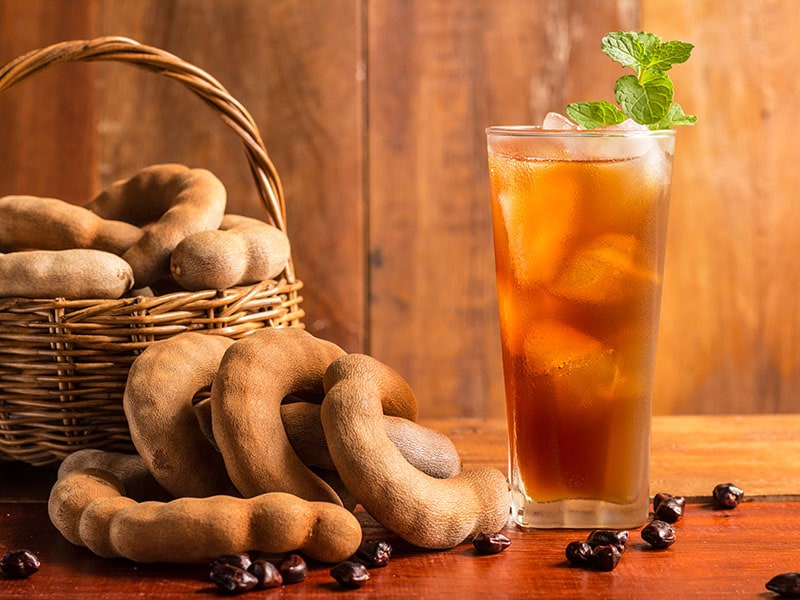 What can be more satisfying than a glass of fresh fruit juice? This healthy drink is available in many street-side stalls around the country for only $1 to $2USD.
Since fresh fruit is abundant in the Dominican Republic, there is a wide variety of fruit juice here. However, the most popular one is tamarind juice.
Tamarind juice has an incredibly sour taste that the Dominicans can't resist. Plus, this fruit is high in antioxidants and helps with sleep and digestion. Tamarind juice differs from regular sweet juices and smoothies, but its appeal is undeniable.
Where to find it: At many cafes or restaurants across the Dominican Republic. It is also available in many street vendors for about $1 to $2.
6. Guarapo De Caña – Sugarcane Juice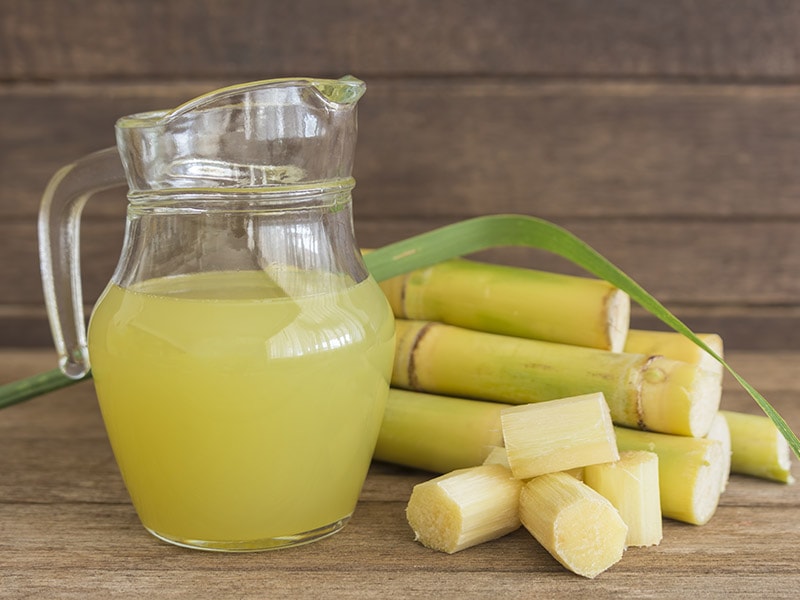 Refreshing, cheap, and nutritious, Guarapo De Caña is undoubtedly the go-to drink for many Dominican citizens. So remember to try out this sweet drink when wandering around Dominican crowded streets.
To make this delicious juice, people use a squeezer machine. This machine is powerful enough to extract the juice for the hard sugarcane sticks with ease.
Some have tried to recreate this drink using their regular blender. However, I don't recommend it since you might break your machine. So, do yourself a favor and buy it from the vendors; it's much cheaper and more convenient.
Where to find it: At many street vendors across the Dominican Republic.
7. Coffee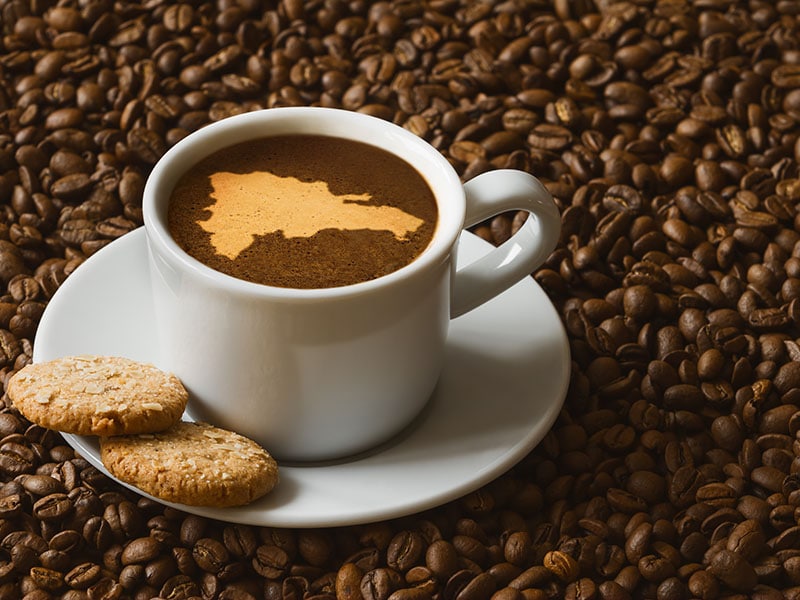 The wonderful thing about Dominican coffee culture is that there is no such thing as a wrong time to consume it. It doesn't matter whether it's breakfast, lunch, or dinner; you can always enjoy your meals with a delectable cup of coffee.
Every year, the Dominican Republic produces nearly 500,000 bags of high-quality Arabica beans. The majority of it is consumed domestically, and only 20% can be exported. Despite this, the Dominican Republic is still one of the most well-known coffee producers globally.
Where to find it: At any cafe or restaurant in this country.
8. Mabi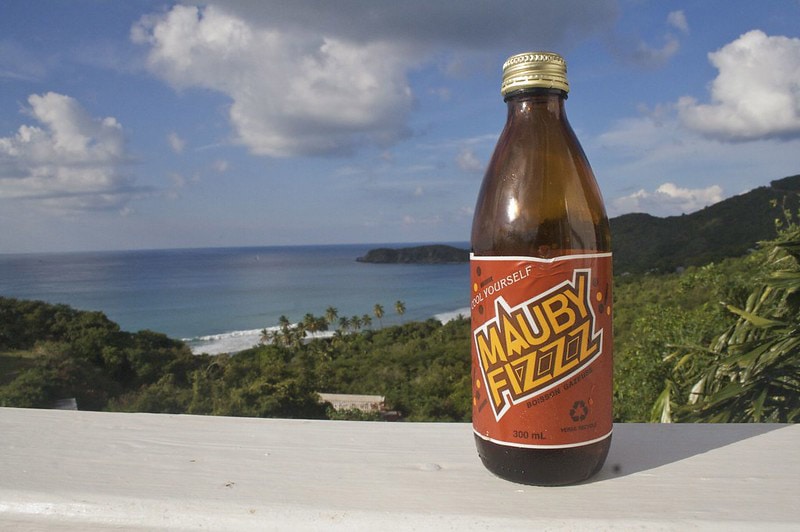 Here is a popular option for the beer lovers out there! Mabi is a sought-after Caribbean beer made with sugar, tree bark, and spices. The Dominican Republic is one of the main exporters of these bark and leaves in the Caribbean.
Mabi was once a fermented beverage prepared in tiny quantities, but it is now primarily a non-fermented soft drink sold commercially.
There are two types of Mabi. Seybano has a lighter hue and contains tree bark extract, spices, brown and white sugar, whereas Cacheo is darker in color and contains brown sugar, spices, bark, and fruit extract.
This refreshing drink has a sweet, root beer-like flavor at first, but then it transitions to a bitter, but not abrasive, aftertaste.
Where to find it: At many cafes, restaurants, bars, or pubs in the Dominican Republic.
9. Soft Drinks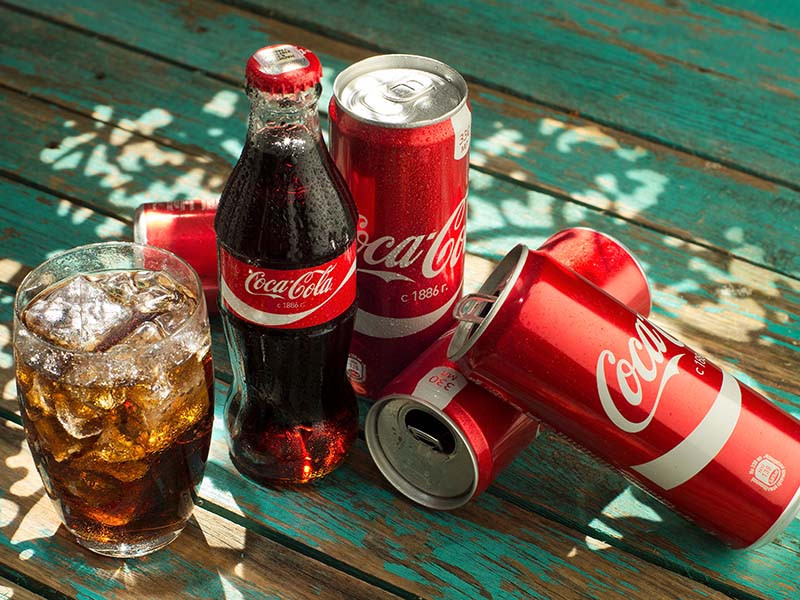 Soft drinks have long been popular, particularly in tropical nations such as the Dominican Republic. As a result, it's no surprise that national soft drink corporations have sprung up in this country.
For many years, the country's biggest rivalry was between Refrescos Nacionales (Coca-Cola's local representative) and Embotelladora Dominicana (Pepsi's local representative).
Coca-Cola is statistically the market leader in the Dominican Republic; this soft drink comes in various flavors, including Coca-Cola Original, Coca-Cola Light, Coca-Cola Zero, and so on.
Besides these multinational beverage corporations, Dominican Republic also offers many other soft drink brands. However, none of them can compete with Coca-Cola and Pepsi.
10. Batidas
Batidas (or batidos) is the Dominican Republic's take on the classic fruit milkshakes. This drink has an array of variations, based on the fruit of choice. Popular fruits include papaya, sapodilla, mango, passion fruit, etc. My advice is, you ought to try them all since it's hard to pick the best one.
The locals love to enjoy Batidas any time of the day. They can serve it as a refreshing, creamy breakfast or a quick afternoon snack or dinner. Some people also pair the delicious smoothie with sandwiches to make a light meal.
Remember to tell the sellers whether you want your Batidas with or without milk. The milky version is called "con leche" and often includes evaporated milk. If milk is not your cup of tea, opt for the "natural" version.
Where to find it: At almost any cafe or restaurant in this country. You can also buy it in supermarkets or convenience stores.
Dominican Republic Alcoholic Drinks
Now it's time for the boozy drinks! Besides the non-alcoholic beverages, this nation also offers plenty of irresistible alcoholic drinks. So if you consider yourself an alcohol enthusiast, don't miss out on the ones I listed in this section.
11. Mamajuana
Alcoholic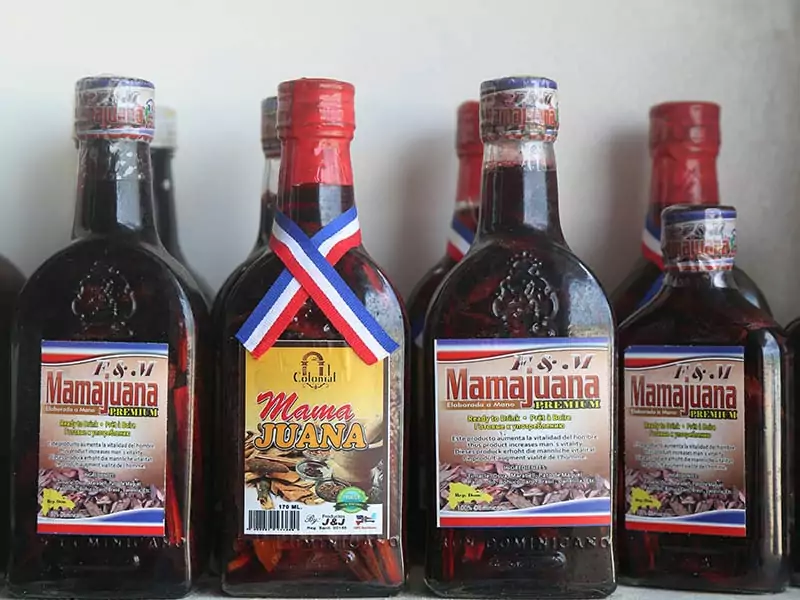 Mamajuana is considered the national beverage of the Dominican Republic for a reason. This well-known drink tastes terrific on its own, but it is also a primary ingredient in many cocktails.
This drink is a mixture of bark and herbs that have been soaked in black rum, honey, and red wine. The solid ingredients like barks and leaves may vary depending on the region.
Mamajuana comes in three different types: Filtered and ready-to-drink bottles, unfiltered and ready-to-drink bottles, and packages with dry ingredients. Locals usually drink Mamajuana neat or as a shot in the Dominican Republic.
Mamajuana was first popularized as a medical tea and aphrodisiac in the 1950s. According to the locals, it was most likely invented by the Taíno (the Caribbean's indigenous people). In the Post-Columbus era, this herbal tea was spiked with alcohol to make the current alcoholic drink.
Where to find it: At almost any cafe, restaurant, bar, and pub in the Dominican Republic.
12. Banana Mama
Alcoholic
Banana Mama is an important rum drink of Caribbean cuisine. Because the recipe for this tropical adult drink varies from region to region, no one really knows which version is the most common.
People usually make it out of two types of rum and several tropical fruits in the Dominican Republic. The base of white rum usually includes pineapple syrup, coconut cream, and grenadine to taste. This refreshing drink is best served cold in the middle of a hot summer day.
Where to find it: At many cafes, restaurants, bars, or pubs in the Dominican Republic.
13. Coco Loco – Coconut Cocktail
Alcoholic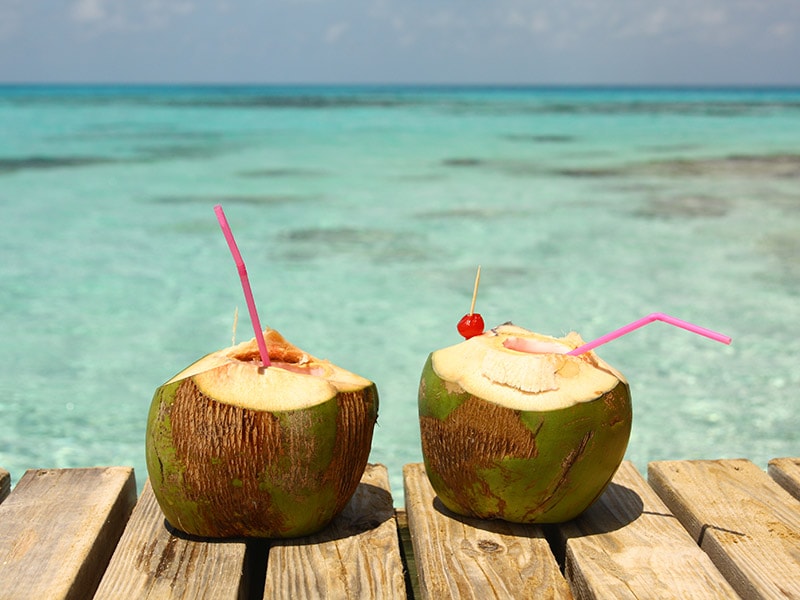 Here is another must-have drink to enjoy next to the beautiful beaches in the Dominican Republic: Coco Loco, or crazy coconut! This drink is not only well-loved in this country, but it is also a typical drink across the Caribbean. Each region adds its own unique twist to the recipe.
Coco Loco usually contains 2 main ingredients: coconut and rum. Some vendors use sugarcane-based liquor called Guaro, while others might add tequila or vodka.
This delicious cocktail can be served in a glass or straight from the coconut it is made in. Either way, it is the perfect beverage to enjoy while watching the sunset.
Where to find it: At every street-side vendor, cafe, restaurant, bar, and pub in the Dominican Republic. Prices range from $4 to $5.
Want to know how Dominican vendors make Coco Loco Cocktail? Check this out!
14. Presidente Beer
Alcoholic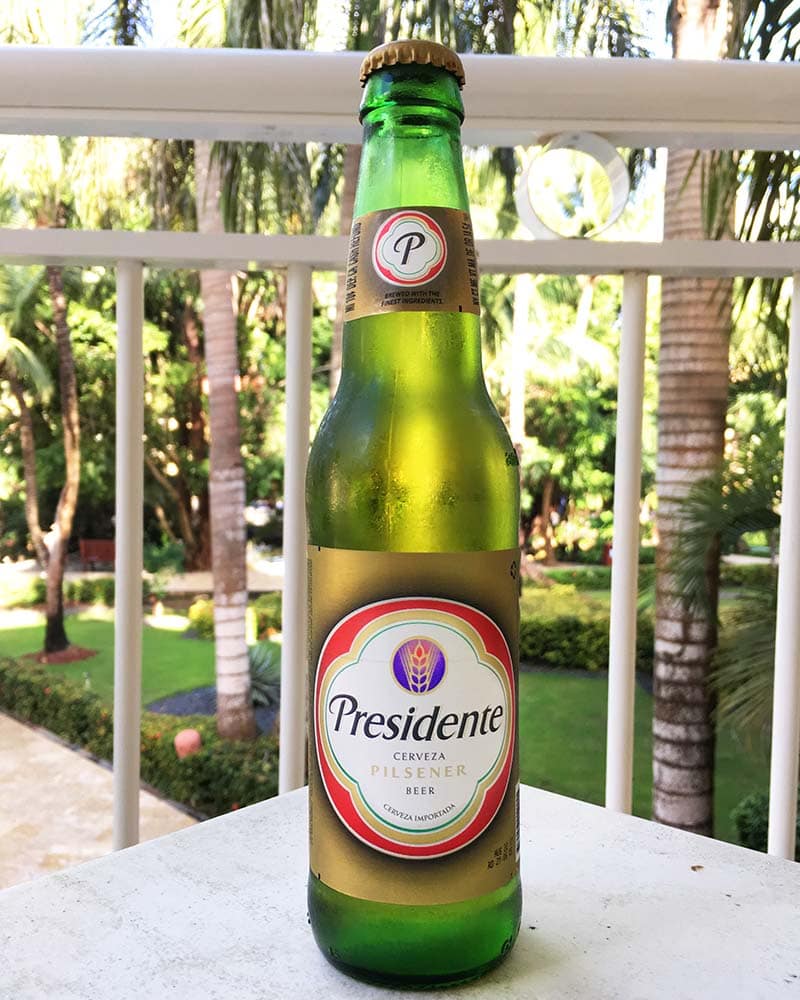 When it comes to local beer in the Dominican Republic, Presidente Beer is truly the star of the show. This is a Pilsner-style beer with a 5% alcohol content.
This refreshment is typically served in 1.1-liter containers that look like a large wooden or bamboo bottle and then poured into smaller cups. Imagine sipping on this lager when chilling at the beach with your friend; how amazing can that be!
Presidente Beer is popular among tourists because of its acidic honey lightness. In fact, many people who have returned from the Dominican Republic often say they miss the taste of Presidente Beer.
Where to find it: You can find them at the local supermarket or convenience store. Some restaurants, beachside stalls, bars, and pubs also offer it.
15. Coquito – Coconut Eggnog
Alcoholic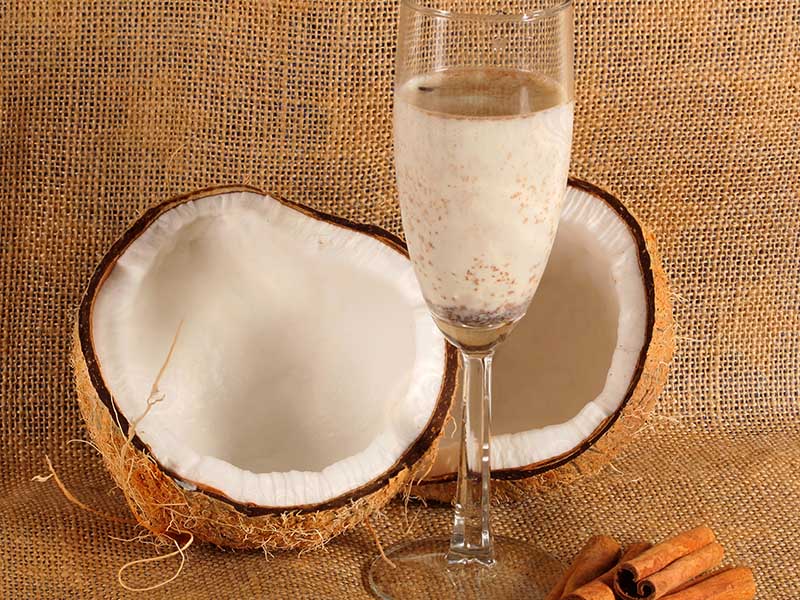 Coquito, which translates to "Little Coconut" in Spanish, is a famous traditional Christmas drink in the Dominican Republic. This drink was first discovered in Puerto Rico, but you can easily find it all around the Caribbean.
This delicious Puerto Rican drink is frequently referred to as Puerto Rican Eggnog due to its similarity to the spiced egg milk punch in Europe.
To make this delicious coconut-based alcoholic beverage, locals use coconut milk, coconut cream, condensed milk, and rum. Various spices like clove, nutmeg, and cinnamon are also crucial in this drink.
Where to find it: At many restaurants in the Dominican Republic. However, most locals make it at home.
16. Ron Centenario
Alcoholic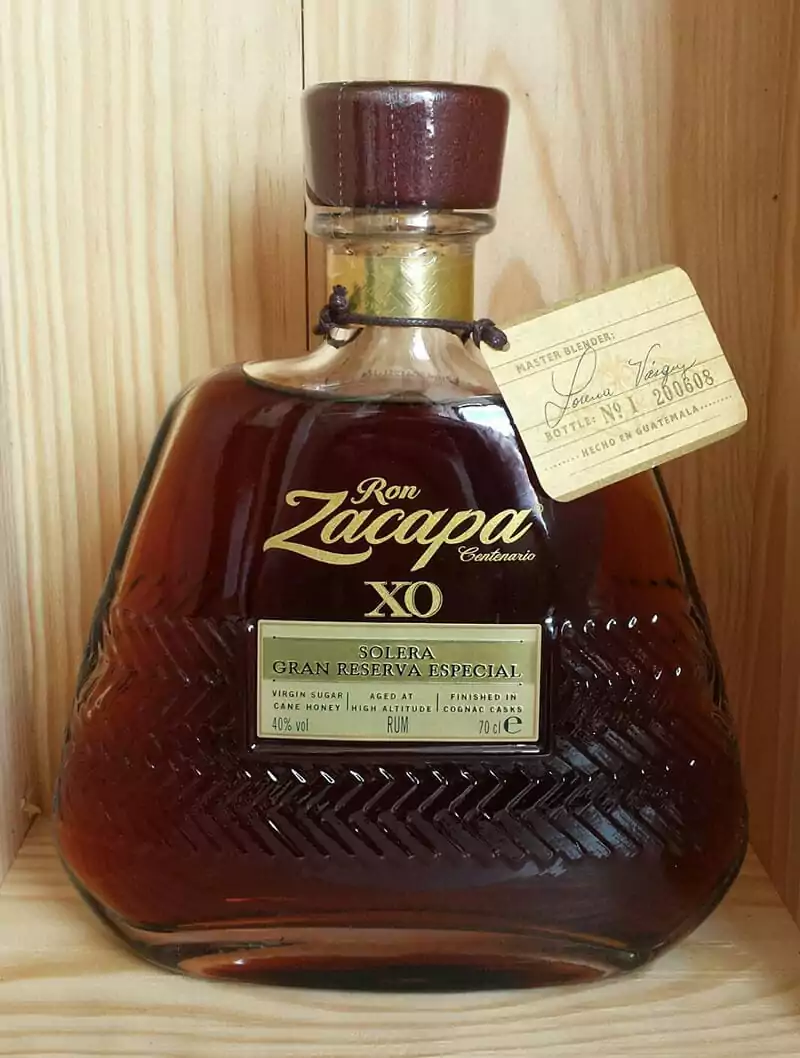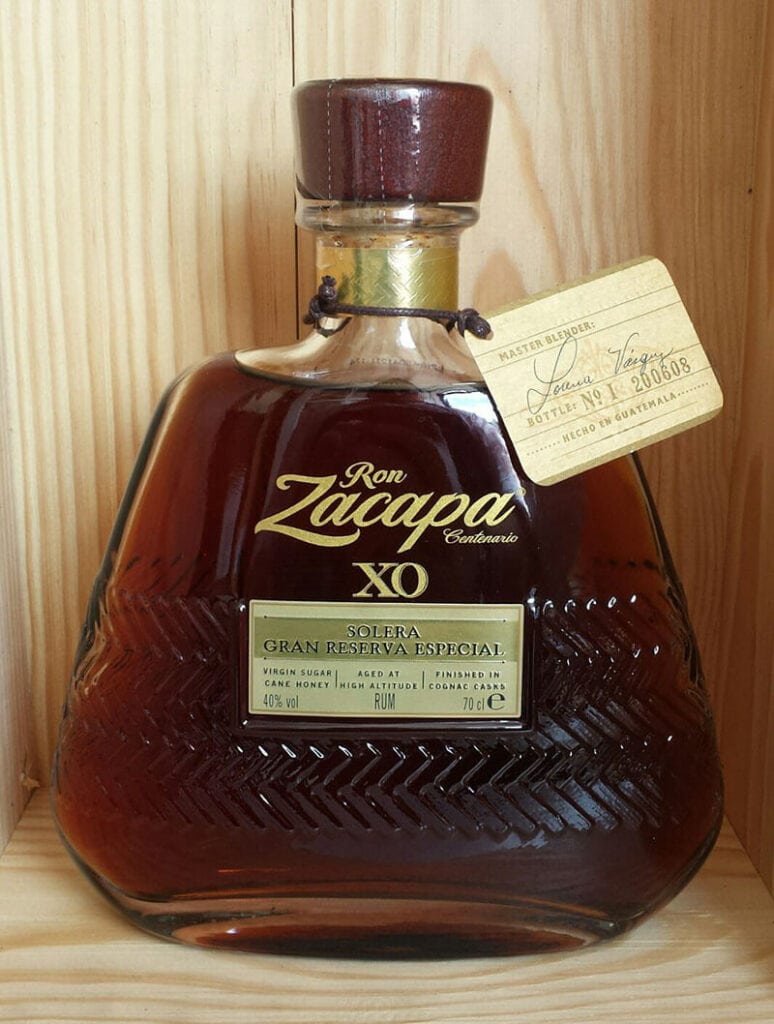 Ron Centenario is a well-known premium rum in both the Dominican Republic and other regions of the Caribbean.
Locals usually create this drink by turning Costa Rican sugar cane into molasses and aging it in American white oak barrels for many years.
This delicious alcoholic drink has an elegant flavor with a dominant scent of tobacco, wood, molasses, and tropical fruits. Some locals combine Ron Centenario with Coca-Cola to make a refreshing after-work beverage.
Where to find it: At any liquor store, restaurant, bar, and pub around this country. You can also buy it online.
How To Make Morir Soñando!
For those who don't have the opportunity to visit the Dominican Republic, the good news is you can recreate some of the local drinks at home with ease! Here is how you make Morir Soñando, the country's most famous non-alcoholic beverage. Enjoy!
Step 1: Prepare The Ingredients
For 4 servings of Morir Soñando, you will need 6 oranges, 360ml evaporated milk, 1 tbsp sugar, ½ tsp vanilla extract, and ice. You can also get another orange for decoration.
Step 2: Juice The Oranges
Now, grab the oranges and make about 360ml of fresh orange juice.
Step 3: Mix It Up
Put the evaporated milk, vanilla extract, and sugar along with ice and stir it well. Then add the juice and mix it again until it becomes slightly frothy.
Step 4: Serve It
Put the freshly made Morir Soñando into cups. You can cut the extra orange into wheels and garnish the cups if you like.
---
Are You Ready For Some Dominican Republic Delicacies?
From refreshing fruity juices to tasty cocktails, the Dominican Republic's gastronomic cuisine is unlike any other nation around the Caribbean.
Please share this with your friends and family to give the Dominican Republic and its cuisine culture the attention and appreciation it deserves.
Also, if you enjoy what you've read so far, please leave a like and tell me which drinks you like most in the comment section below.
Thank you so much for your support. Stay safe, and I'll see you all again soon. Bye for now!