"Why is caviar so expensive?", you probably ask yourself this question more than once. This stuff costs so much and yet so many people don't hesitate to pay for it. That is enough to arouse your curiosity, I'm sure.
Many reasons contribute to the sky-high price of caviar. I will mention all of them in this post. Don't go anywhere, keep on reading and you will get your answer!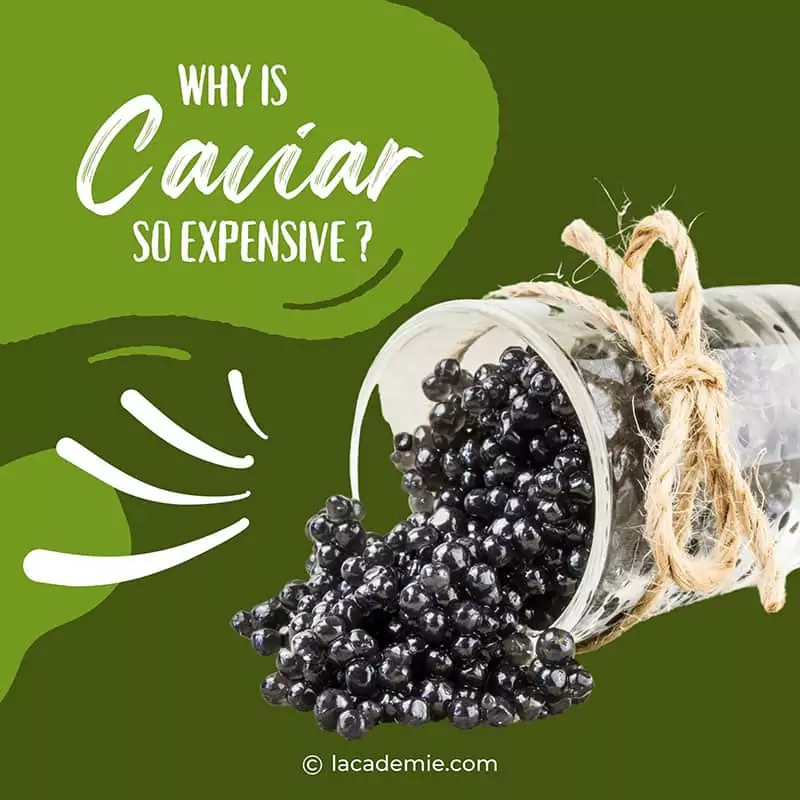 What You Should Know About Caviar
Before learning why caviar is so expensive, you should know some basic information about this stuff. You may also find the answer to if caviar is for vegans or vegetarians. It's also necessary to comprehend"roe" or "hard roe". It is a term for fully ripe and edible eggs of fish or shellfish.
That is exactly what caviar is. It is fish roes that are harvested, cured, and salted. Caviar has a strong, mostly salty taste and a short shelf life. It is usually served raw.
To Pasteurize Or Not To Pasteurize
One way to tackle the perishable nature of caviar is to pasteurize the stuff. Pasteurized caviar can last much longer but it loses much of the rich and delicate taste of the original caviar.
Pasteurization reduces the risk of contamination. If you're pregnant and crave caviar, pasteurized stuff is the safer choice. On the other hand, salting can remove most of the dangerous bacteria, so trading off taste for safety may not be necessary.
Caviar can come in food-grade metal tins/ cans or glass jars. Most foodies choose tinned caviar because it is certainly not pasteurized and consequently of excellent flavor.
Where Does Caviar Come From?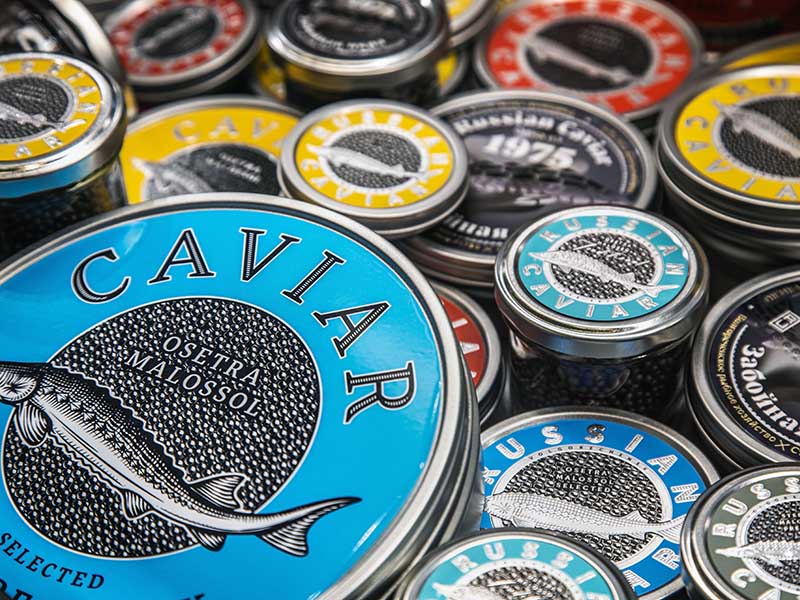 Caviar is fish roe but the reverse isn't true. Only eggs laid by the sturgeon fish can make caviar.
The sturgeon family consists of 27 species of fish. They live in rivers and sea basins in many parts of Europe, Asia, and North America. The best and most expensive caviar comes from sturgeon species that live in the Black and Caspian Seas.
Nowadays, however, Caspian sturgeons can come from anywhere around the world thanks to farming. In fisheries, people can breed various types of sturgeon and harvest their eggs to make caviar. Those farms can be found in many countries, with China as the biggest producer(1).
Farming has dramatically affected the price of caviar. Farm caviar costs less than the wild variety and helps save wild sturgeons. Keep on reading to find out how.
Why Is Caviar So Expensive? How It Trumps Fish Roe And Everything Else
Even with numerous farms increasing the pool of caviar, it is still more expensive than you think. One or two servings of caviar in a fine restaurant are sufficient to pay for the monthly food cost of an average American.
How does that happen? Here are the answer.
It's Not Just Caviar That You Pay, It's Also The Status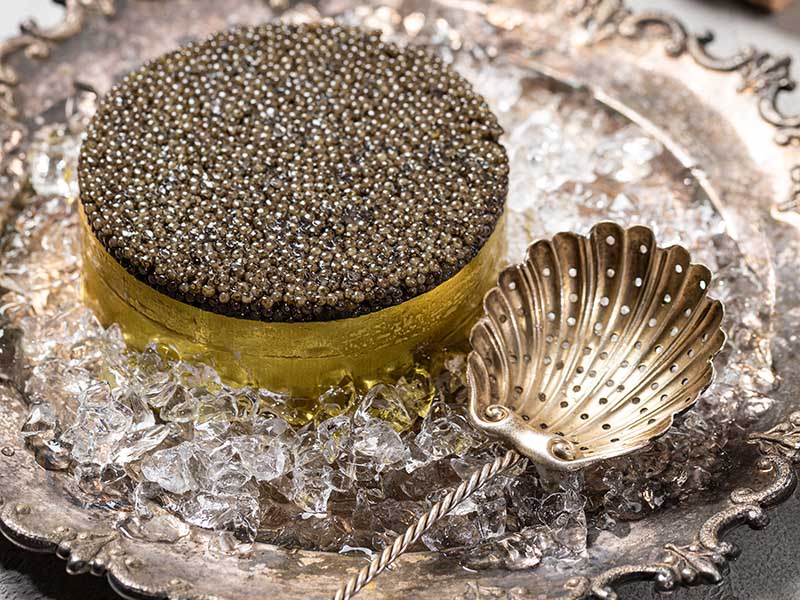 "Rags to riches" is an apt term to describe caviar's rise to grandeur. Although caviar was all the rage with ancient Greeks and Persians, by the 19th century it was far from being a luxury. Poor peasants ate it with bread in Europe while Americans treated the bountiful stocks of local sturgeons likewise.
But everything changed when the ruling family of the Russian Empire took a liking to it. Premier caviar was reserved for the royalty. Through the Russian monarchy and the influence of exciting Russian dishes, aristocrats and wealthy people from other realms learned to appreciate and acquire a craving for caviar.
That's how caviar came to be identified with luxury and prestige. Despite the turbulent times, that status survives to this day. Even when Russian tsars are no more and many fisheries flood the market with their products, caviar still means opulence.
So it's never just about caviar. When you eat a spoonful of caviar, you don't just consume some shiny, salty-tasting beads. You are paying for the luxury associated with it.
Real Caviar Is Rare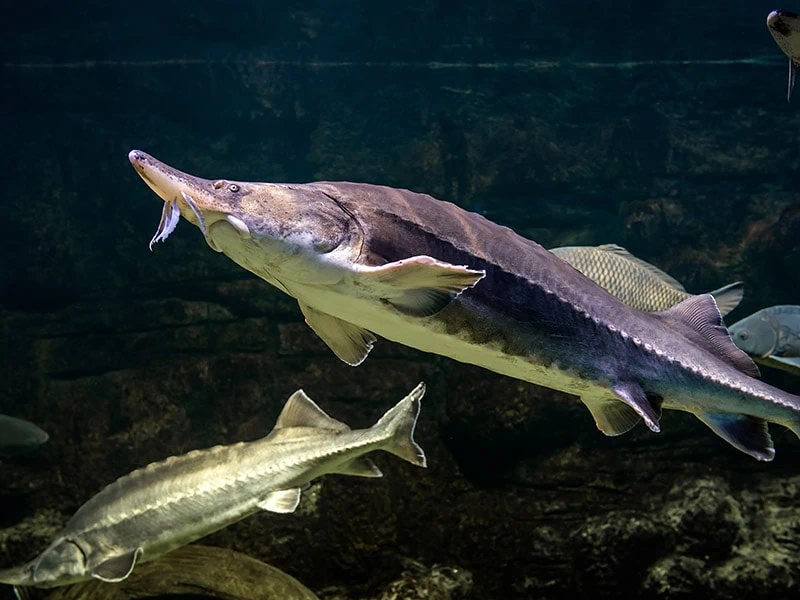 Once upon a time, sturgeons were so plentiful that people had no qualms about feeding the fatty fish eggs to their cattle. Eventually, humans learned about the true value of caviar so they hunted sturgeons extensively.
With the additional afflictions of pollution and habitat loss, sturgeon populations greatly declined. And so the price of caviar went up, encouraging even more overfishing. The vicious circle went on and on.
Now, two-thirds of the 27 sturgeon species are critically endangered or on the verge of extinction. The arrival of booming sturgeon farms has helped lower the prices somewhat. But even farm caviar isn't cheap enough for everybody due to causes I will reveal right away.
Supply and Demand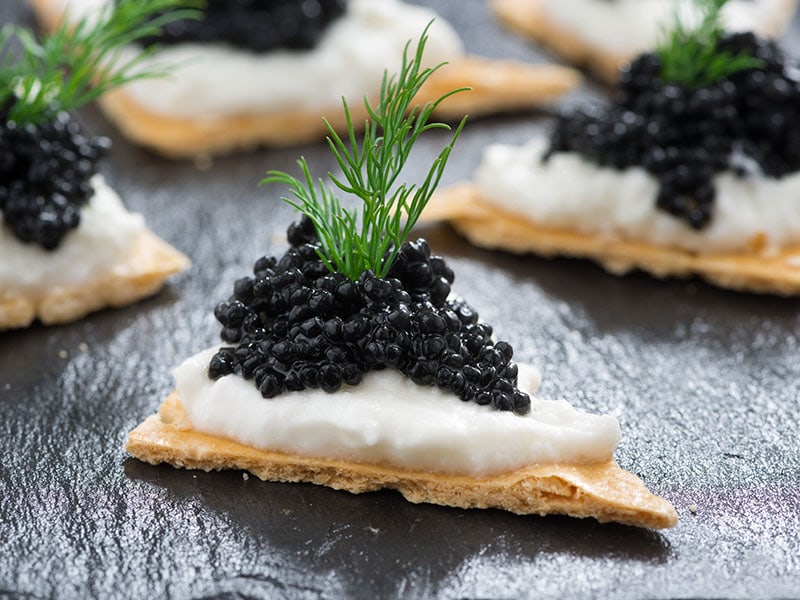 As more and more people can afford caviar all over the world, the demand for this luxury food skyrockets. Although aquafarms have greatly increased the caviar supply, they have yet to fully cope with it. So there is still room for the high price to hang on.
The law of market commands that when supply can't meet the demand, caviar is still an expensive foodstuff. The trend is set to remain so for some time.
Farming Caviar Is Time-Consuming
Another reason one of caviar's defining characteristics is its high price lies in the enormous amount of time and efforts for making them. Catching wild sturgeons and harvesting their eggs is a meticulous task, but it is even more strenuous to farm them.
A sturgeon lays millions of eggs at a time, but only a dozen of them can survive into adulthood. It takes anywhere between 8 to 20 years for a hatchling to grow into a sexually mature sturgeon. Taking care of the fish for such a long time undoubtedly pushes up the price of caviar.
To make the matter worse, most sturgeons have to be killed before you can extract their eggs. That means decades of investment only yield one harvest. Although there are no-kill harvesting methods that increase productivity, they are still experimental and not necessarily more profitable.
This offers a glimpse into the process of caviar production.
Harvesting Is An Elaborate Process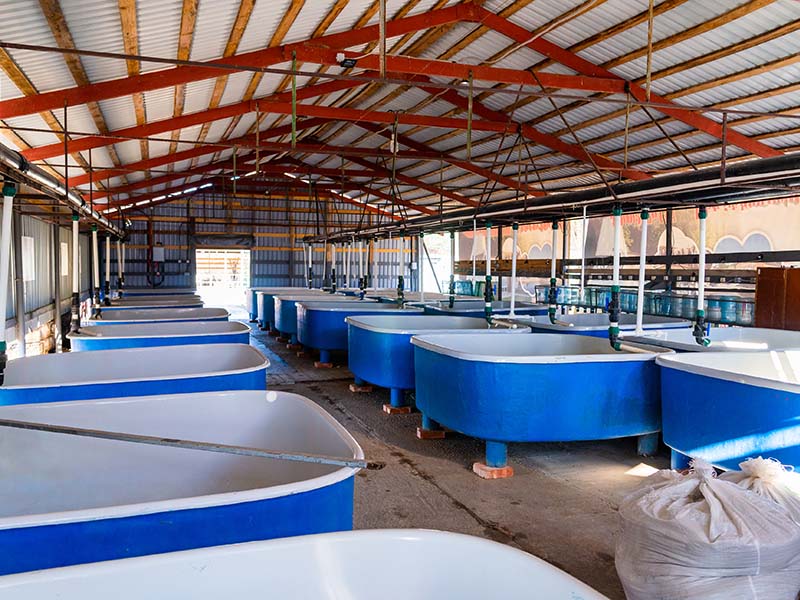 It is arduous to harvest and prepare sturgeon eggs, be it wild or farm-raised. The task requires so much precision and delicacy that no automation is involved yet. The roes have to be removed, screened, washed, and cured by hand.
That is the standard process for harvesting and salting caviar. The complexity leads to a rise in production costs, which consequently makes caviar more pricey.
Caviar Is A Special Food
Rarity and elaborate preparation aren't the only factors to blame for caviar's high price tag. Caviar has its own merits that justify its status. It is infused with a sublime texture and flavor rarely found in other fares.
Caviar is so fine that you should eat it with your tongue, not your teeth. Move your tongue around gently and the fish eggs will burst open, releasing a salty, buttery flavor reminding you of blue seas. Even after chewing, you will still experience a sweet, intense aftertaste.
Factors Significantly Affect Prices
Like other foodstuffs, caviar has a wide range of prices. Some factors affect both costs and quality. Others merely make caviar more expensive for no practical reasons.
I will tell you what to look for when analyzing caviar's prices so that you can buy caviar more economically.
Wild Caviar Costs More But Isn't Worth It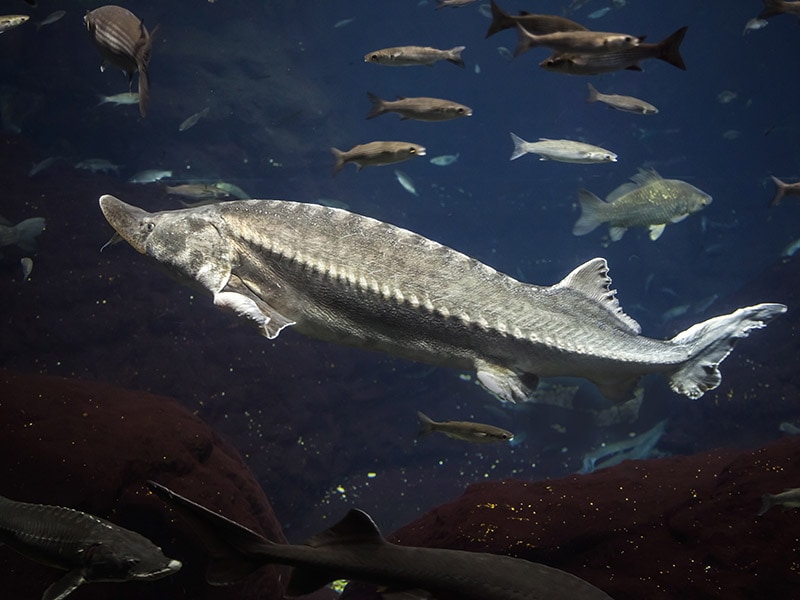 Organic stuff is undoubtedly is superior to farm-raised products. Caviar made from the roe of wild sturgeons has a better taste and a much higher price than farm caviar. With a controlled diet and captivity in fisheries, farm sturgeons suffer from a quality disadvantage.
However, by using wild caviar, you will contribute to endangering wild sturgeon populations. It is hard to find, anyway: many countries have regulations that discourage wild caviar trade. Moreover, a slight difference in taste isn't enough to warrant paying more out of your pocket.
Caviar from Chinese farms is usually the cheapest and most available. Its quality can be quite decent or even excellent.
Grading And Pasteurization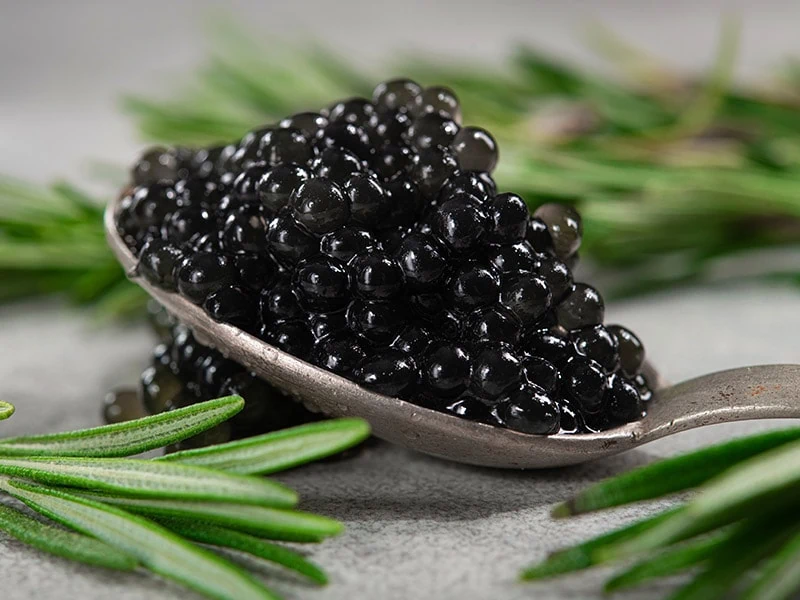 After being harvested, sturgeon roes will be graded to determine how much they will be worth. The intactness of the eggs matters a lot. Caviar samples with firm, uniform, and undamaged grains will go to grade 1. Those with broken and burst eggs end up in grade 2.
Grade 1 caviar is of higher quality and will fetch a better price. Grade 2 caviar is cheaper and gives you a decent taste. Most pasteurized caviar is made from grade 2 stuff because the sterilization process presses caviar into a jammy spread, harming the unique texture and flavor.
Types Of Caviar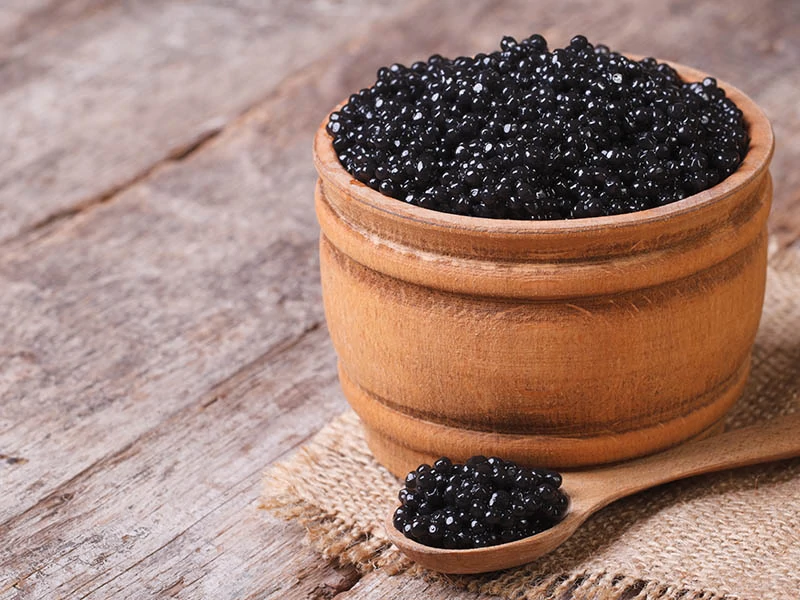 Generally, the most expensive caviar comes from sturgeon species living around the Black and Caspian Seas. Sharing the coastlines of those seas, Russia and Iran are leading producers of high-quality caviar.
Some of the most popular types of caviar are Beluga caviar, Osetra caviar, and Sevruga caviar. They are the most expensive caviar, boasting the most admired taste and flavor. The wild varieties are almost illegal to buy but you can purchase the farm versions.
Kaluga caviar doesn't come from the Caspian region but it is just as expensive. The reason is its similar taste to the beluga variety. There is also a gold variety of kaluga caviar which fetches an even higher price.
Outside the Black and Caspian Seas, there are species of caviar-grade sturgeon in Siberia, China, and North America. They produce caviar that is significantly lower than the four types mentioned above. But affordability doesn't stop them from becoming fantastic options for caviar lovers.
High on the list of non-Caspian varieties are Siberian caviar, Amur caviar, Adriatic caviar, white sturgeon caviar, and hackleback caviar. Check them out if you're looking for a reasonable alternative.
Your questions about the differences between various types of caviar will be answered in this video.
Countries Of Origin
As of now, about 80 nations export caviar to other countries. Where your caviar comes from influences how much it costs.
Predictably, China is the biggest exporter of cheap caviar. In fact, Chinese-produced caviar is the main reason behind the significant drop in the price of caviar. What is interesting is that the caviar is not bad and can be enjoyed with pleasure.
Russia and Iran are two significant exporters of fine caviar. But thanks to economic sanctions, it is next to impossible to buy caviar from them.
The United States produces a large amount of caviar at a wide range of prices. American-made high-end beluga and osetra caviar are quite costly. But native species-based products, such as hackleback caviar or white sturgeon caviar, are blissfully inexpensive.
Colors Of Caviar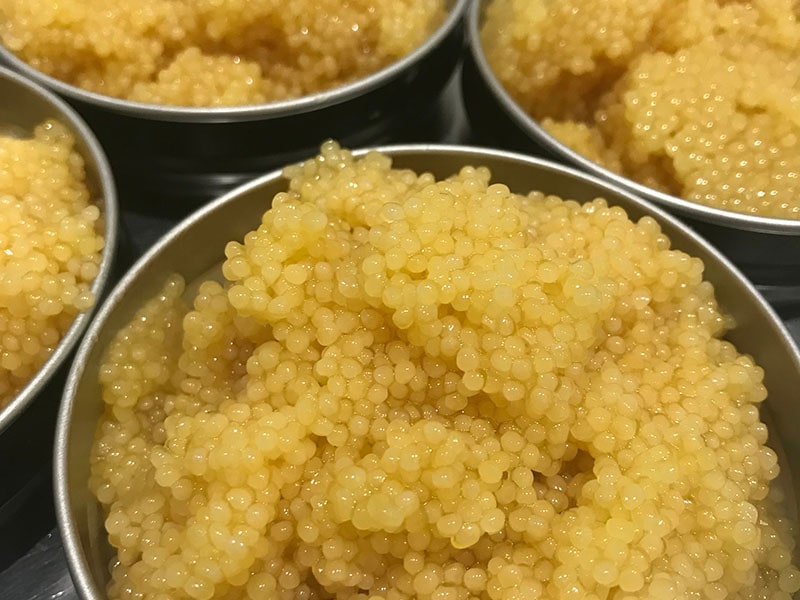 Be it high-end or not, all types of caviar share a number of colors ranging from black to gray and brownish-amber. But some batches may take on extraordinary shades, consequently charging more money.
The rarest and most expensive caviar is the white variety. It is made from the roes of hard-to-find albino beluga sturgeons. More common but still costly is gold caviar which is usually osetra or kaluga varieties with a more pronounced amber shade.
Caviar Vs Fish Roe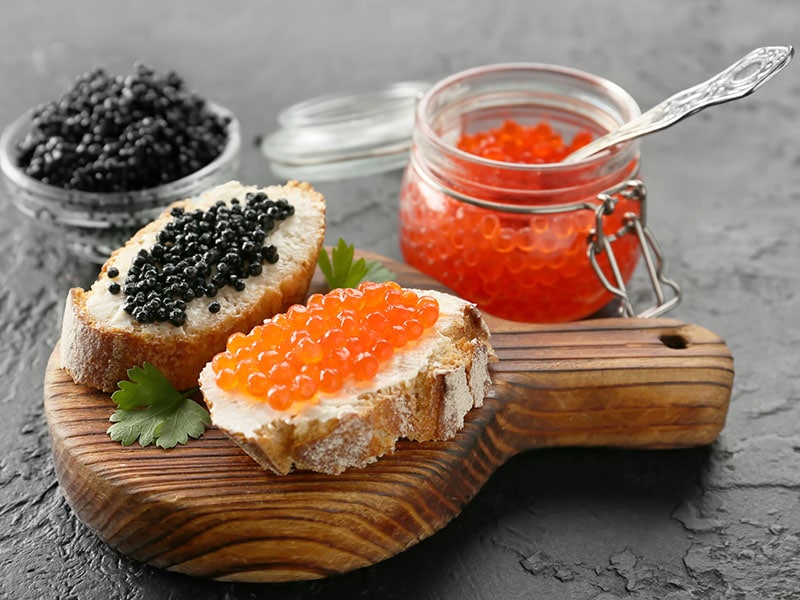 Contrary to what you read online, "caviar" doesn't refer to fish roe in general. It only means sturgeon eggs. There is no such thing as "salmon caviar", "capelin caviar", "paddlefish caviar" and the like.
Ordinary fish roes are always much less expensive than caviar. The main reason is their lack of association with the elite class like that of caviar. Additionally, most roe-producing fish grow faster and have eggs easier to process than sturgeons do.
How To Buy Caviar And Make A Bargain
Don't let the price of caviar intimidate you! With the right tips, which you will learn right away, you can buy the best caviar and make the most of your money.
Forgo The Supermarket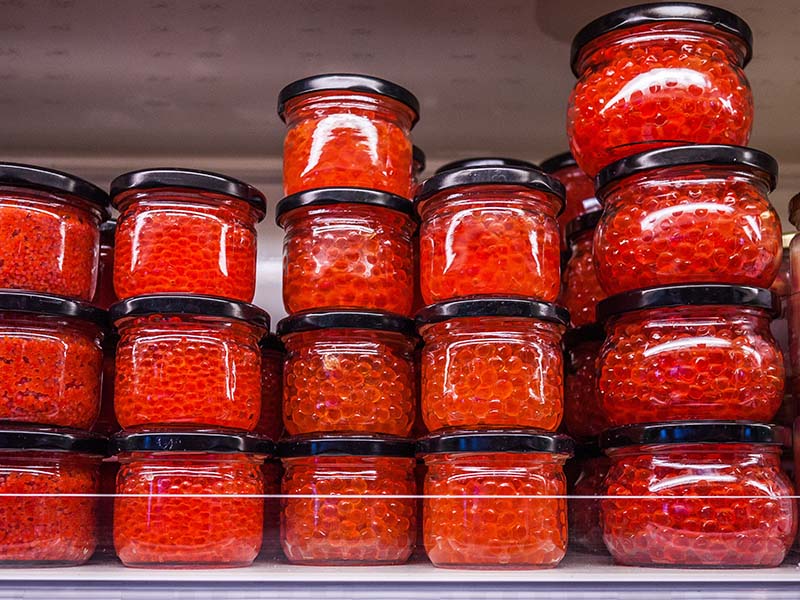 When it comes to buying good caviar, your local supermarket isn't the best choice. Caviar falls under the category of niche food so you're not likely to find great caviar products at universal supermarkets.
A gigantic, all-under-one-roof shopping center may increase your chance of finding fine caviar. But your best card is to go to a gourmet store that specializes in fine food.
Expensive Isn't Synonymous With Delicious
Higher-priced goods don't always trump cheaper ones. You can find a hidden treasure in a caviar tin at a reasonable price. Pay attention to lesser-known brands; don't let fancy, expensive products eclipse them.
Dare To Taste It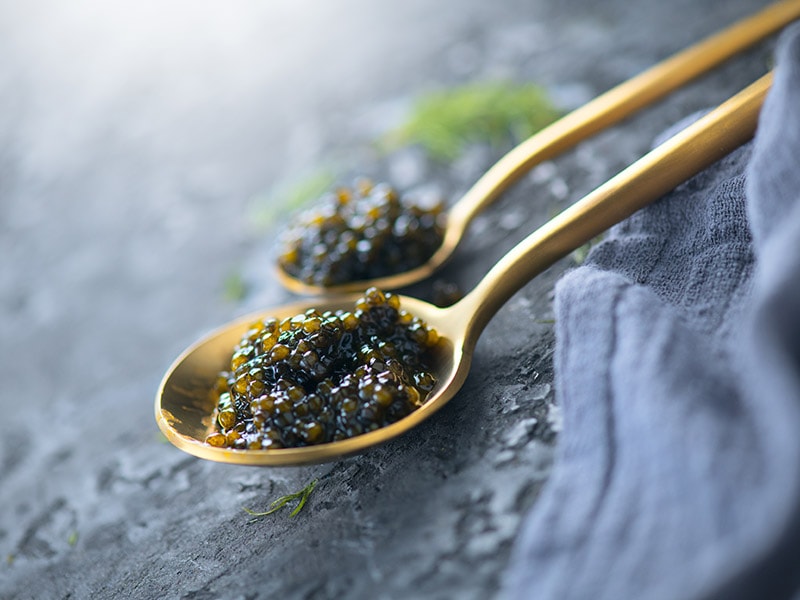 Overpriced stuff may have a bad flavor while some inexpensive caviar can taste excellent. But the opposite could be true as well, The only way to remove all doubts is to taste your product.
If the vendors or salespeople refuse to let you have a taste, consider heading to someplace else.
Online Order Is A Double-Edge Sword
Making your purchase from an online store certainly saves time and effort. But it prevents you from tasting your product. Make up for this by only buying from reputable shops or brands.
Check The Tins Carefully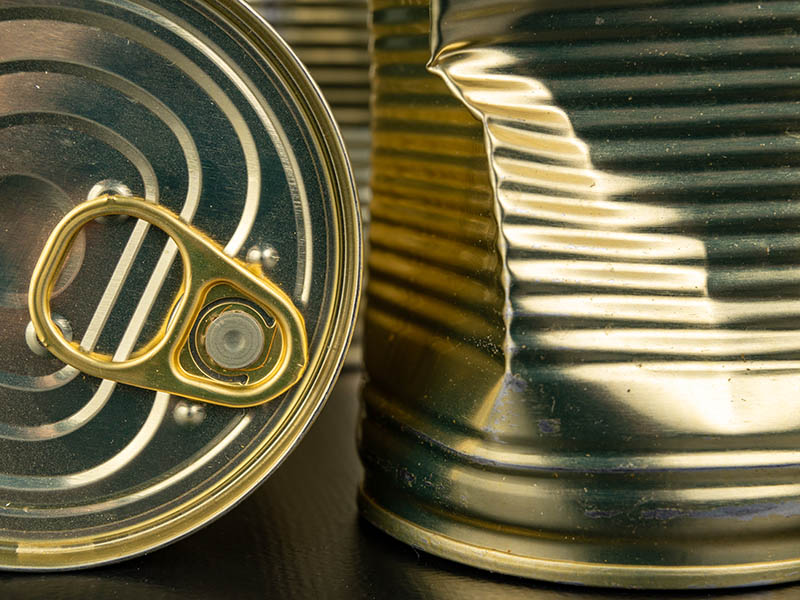 Look for the expiration date. Caviar usually has a shelf life of 4 to 6 weeks, pasteurized products can last for 1 year. Don't buy expired caviar as it has lost its flavor or even become harmful to your health.
Another important point is to buy only intact products. Caviar in deeply dented tins is definitely spoiled and must be discarded.
Don't Buy More Than What You Need
Caviar is a highly perishable food. Even if stored properly, an opened tin can only last 2 or 3 days at most before you have to discard it. Therefore, buying off more caviar than you can chew will certainly mean wasting your food.
Here is a guide on how to shop for caviar that's worth your money.
The Right Way To Store Caviar Like A Pro
With some delicious caviar tins in your hands, the next thing to do is to store them until the feast begins. It is quite easy, all you need is your refrigerator.
You Can Store Unopened Caviar In The Refrigerator For 4 Weeks
The containers of caviar are the best means of storing the precious eggs. You just need to stow your unopened caviar in the refrigerator at no higher than 5°C. The maximum you can keep it is 4 weeks
Opened Caviar Can Be Refrigerated For 3 Days, Tops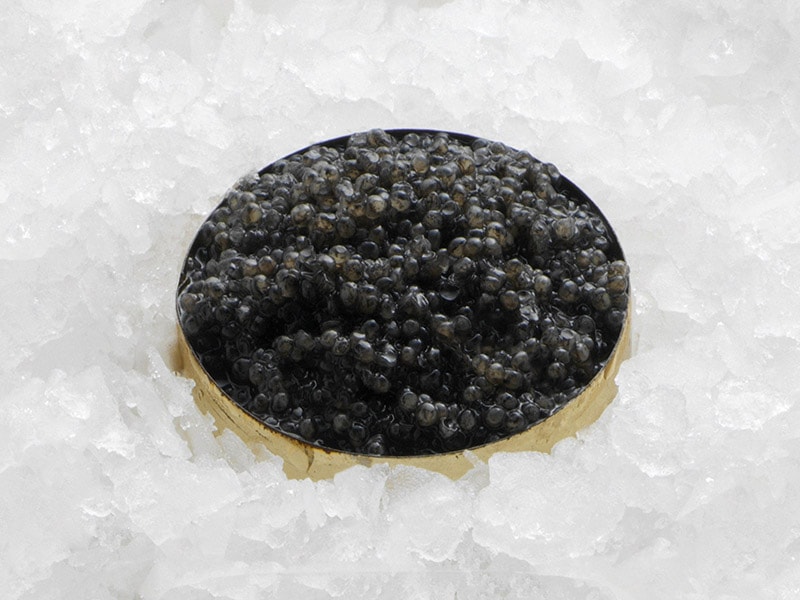 You need to wrap the leftovers in some plastic bags and put them in the coldest part of the refrigerator. The suitable storage temperatures range between 0°C and 5°C. 0°C is the lowest threshold, don't go down further.
Luxurious Caviar Has To Be Served In Its Own Way
You've arrived at the last leg of the caviar journey. It's time to enjoy it. Below are a few rules about how you should serve caviar. You should read this section carefully, as it will show you the best ways to enjoy this expensive delicacy.
Prepare Your Caviar At The Right Temperatures
Before serving, caviar needs to be chilled at 0°C to 5°C for a few hours. A stylish way to do this is to keep it on a non-metallic bowl set between crushed ice.
Eat Your Caviar With Glass Or Ceramic Spoon And Bowls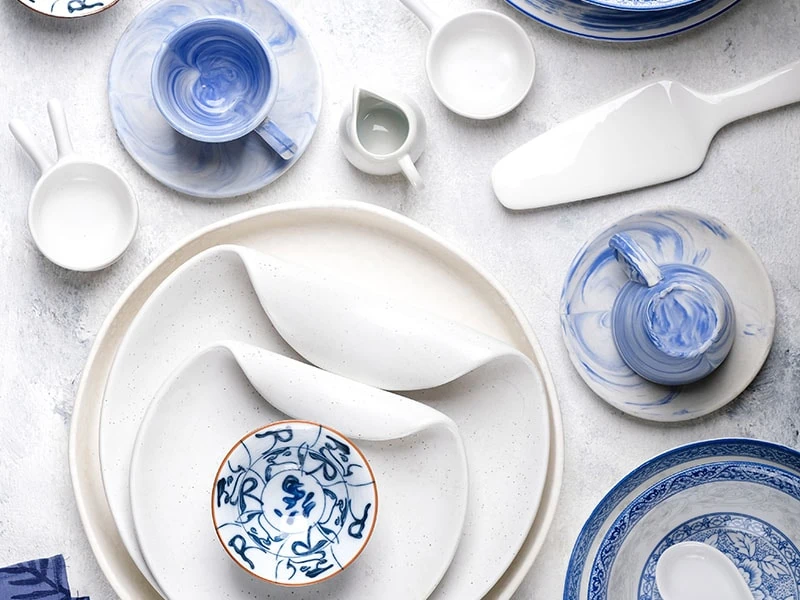 Your ordinary kitchen utensils are usually made of steel, aluminum, copper, etc. Therefore, they aren't suitable to use with caviar, or they will impart their metallic tint to the food. The delicate flavor of caviar might get affected by this, leading to a disappointing culinary experience.
Acceptable materials for caviar-serving spoons and bowls are glass and ceramic. You can choose other substances like bone, plastic, wood, or marble.
Caviar Should Be Eaten Alone First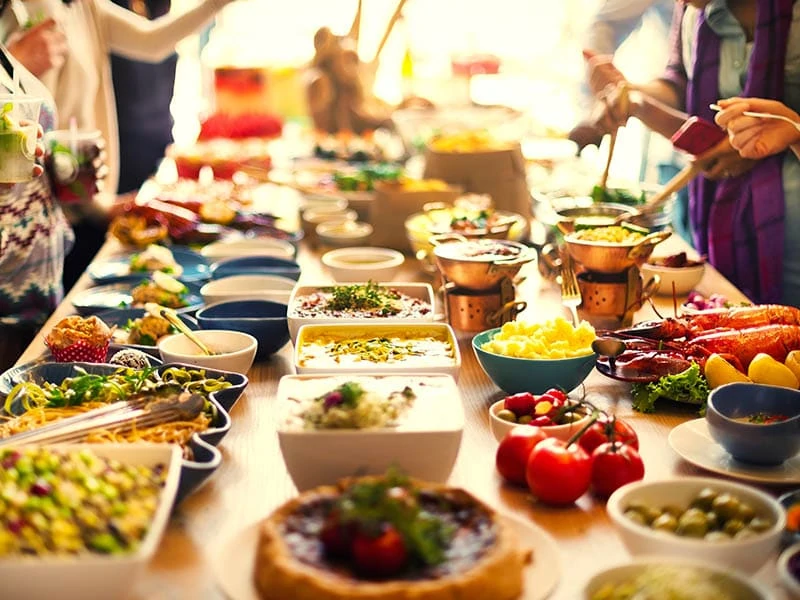 People usually consume caviar as a cold first-course dish. Let's start by scooping one or half a spoonful of caviar and eating bit by bit. There is no need to use your teeth, your tongue is enough to pop up the eggs and make them release all kinds of rich, savory sensations.
However, you can whip up exciting dishes from caviar by combining it with other ingredients or food as well. What food or ingredient goes well with caviar? Read on to find out.
Caviar Only Go Well With Certain Foods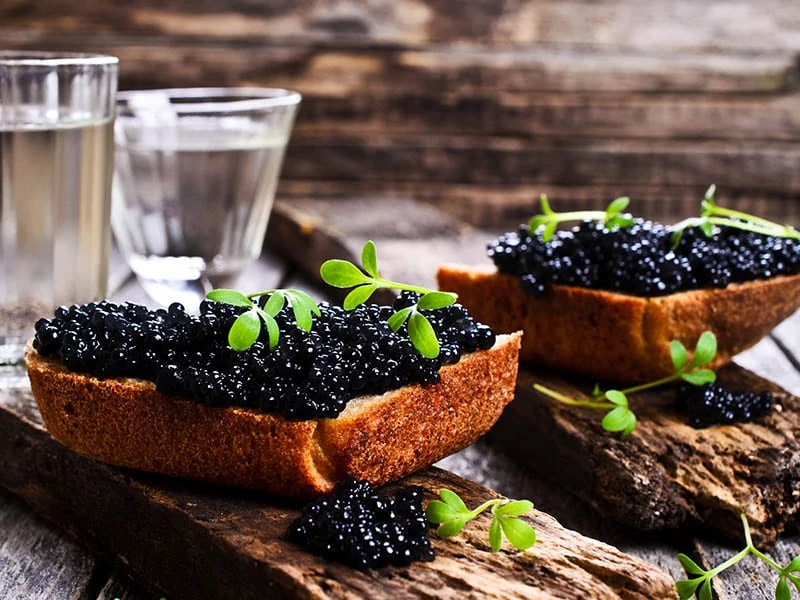 When you want to pair caviar with other foods and drinks, make your choice carefully. Not everything does justice to the exquisite taste of caviar. It can be accompanied by unsalted (possibly buttered) toasts, hard-boiled eggs, lemon wedges, or oysters.
In the Russian culinary world, the heartland of fine caviar, people usually enjoy it with bread, crackers or blinis, Russian pancakes, along with some vodka. Champagne will do as well.
Check out how to serve caviar with champagne.
Don't Overindulge Yourself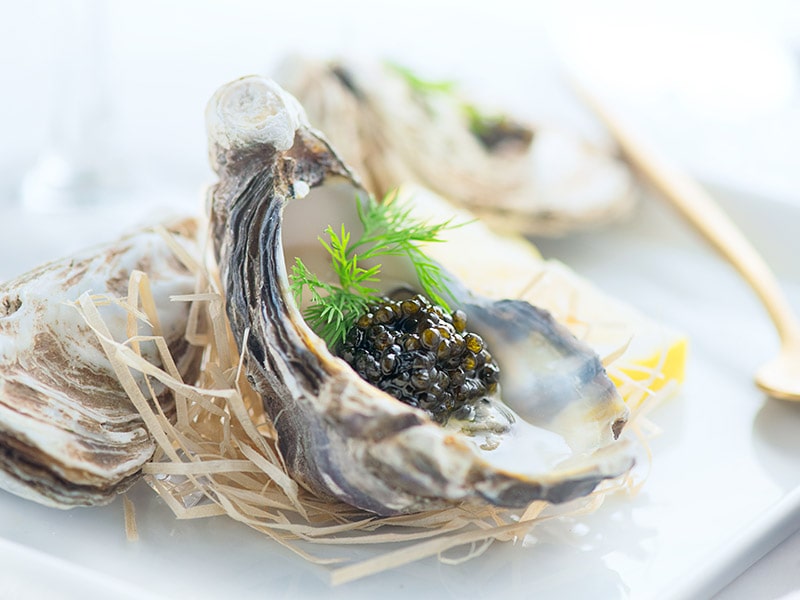 There is wisdom in moderation. The scrumptious, rich taste and crisp texture of caviar may tempt you to eat a lot of it. This is medically and financially unhealthy.
Q&A
Below are some questions concerning the price of caviar as well as some useful information. Let's take a look.
Caviar Is So Expensive And So Worth It
Hopefully, this post can provide you with the answer to why caviar is so expensive. Considering caviar's centuries of opulence and the extraordinary efforts invested in it, no wonder why it costs an arm and a leg.
But certainly you don't go this far to balk at the price. Just use what I've shown you to shop for great caviar without burning a hole into your wallet.
Is this post useful to you? If the answer is yes, please share it with other people and spread the answer to the great mystery. It would be great if you could take part in the comment section. Have a good day!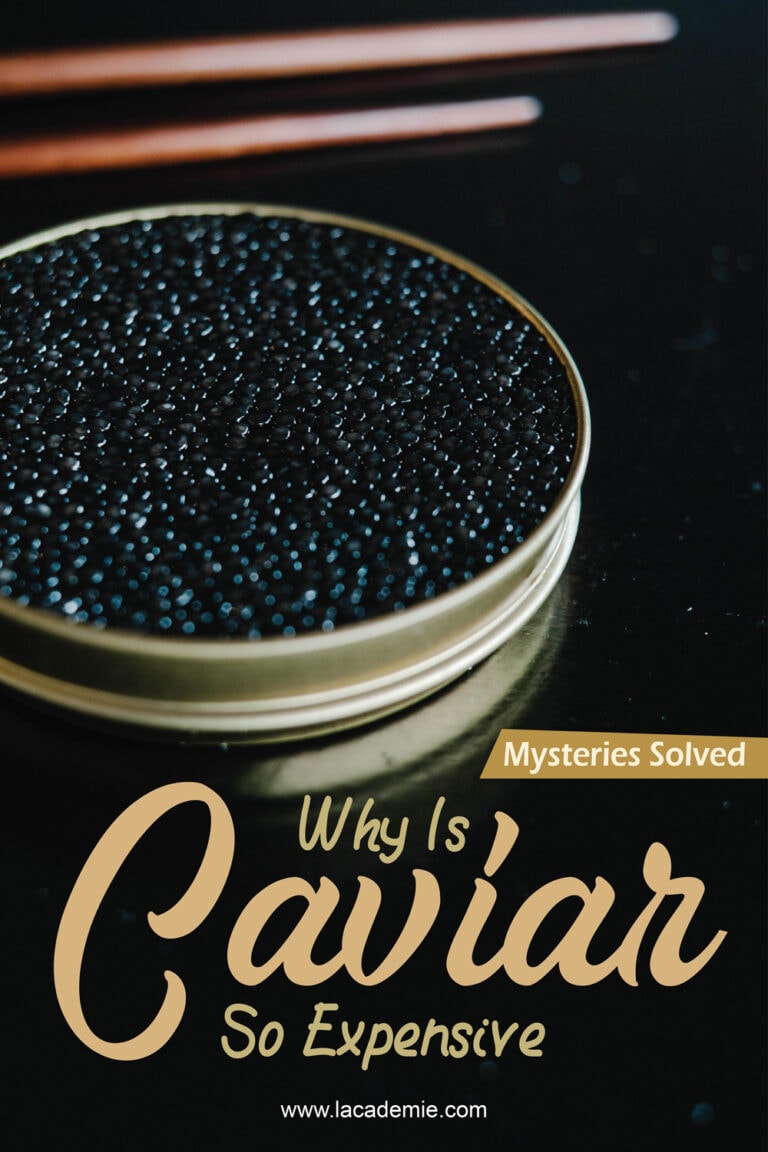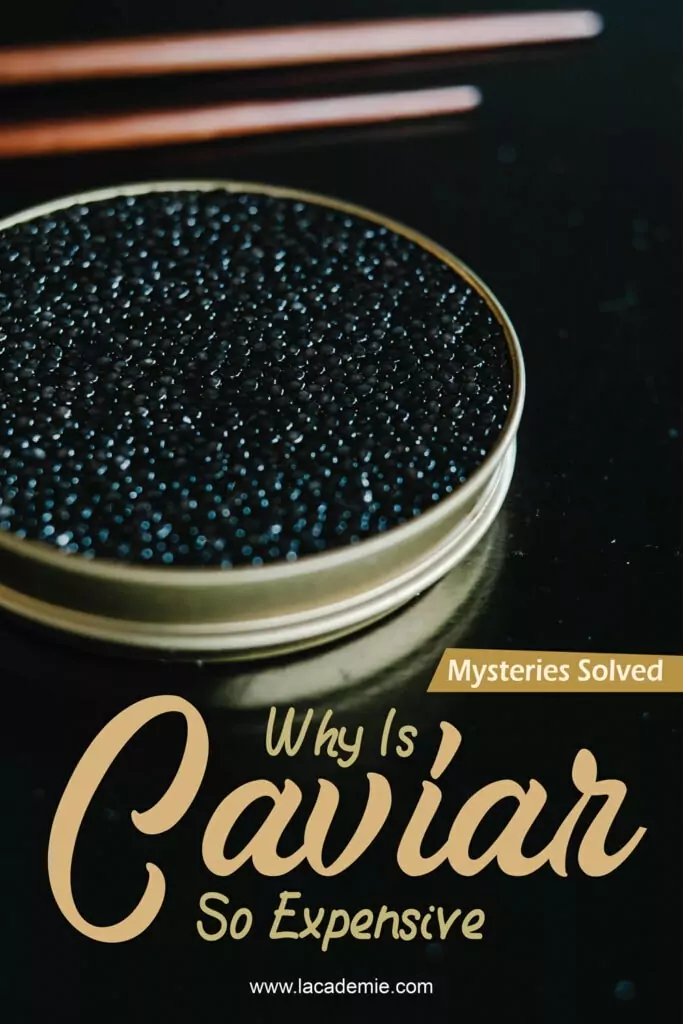 Reference
Taylor & Francis. 2021. Sturgeon, Caviar, and Caviar Substitutes: From Production, Gastronomy, Nutrition, and Quality Change to Trade and Commercial Mimicry.
Bloomberg.com. 2021. The World's Best Caviar Doesn't Come From Russia Anymore.