Why does pizza taste so good? I also wonder the same thing. Who wouldn't fall for a pizza with aromatic tomato sauce and gooey cheese on top? Its flavor is enough to awaken your taste buds.
You may think that it's a matter of personal preference. But little do you know; there are scientific explanations behind those pizzas that link closely to the function of some organs in human bodies.
So, stick around to find out what these explications are! You may have a different perception of this fascinating food.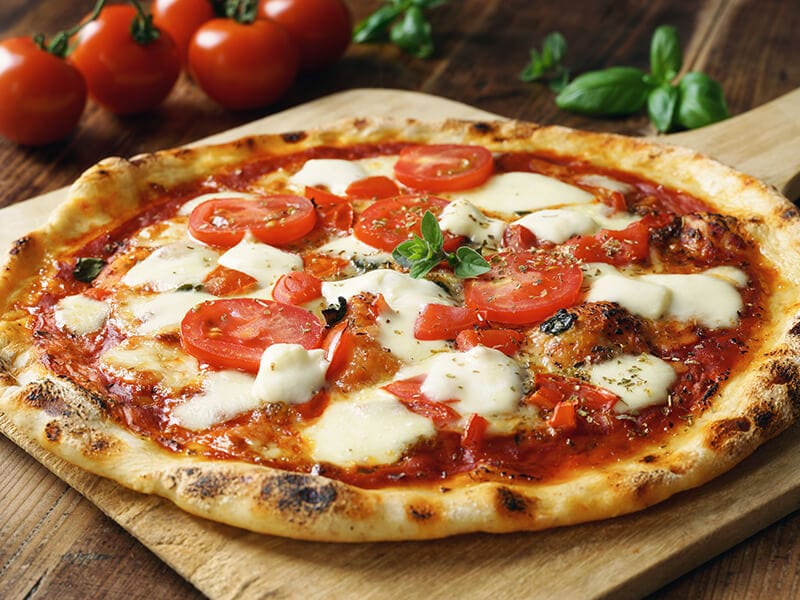 What Is Pizza?
To expose the secret of pizza's flavor, you must first understand its components thoroughly. So, let me introduce to you a brief description of pizza!
Pizza Ingredients
Pizza is a baked Italian dish consisting of a round, flat dough with sauce and various toppings. It may sound simple, but there are more than 680 types of pizza, and the number does not stop there.
While the toppings vary among different pizza types, the base of the pizzas remains the same. It contains essential ingredients such as flour, yeast, water, salt, and oil. The mixture undergoes a mixing and kneading process to form a dough.
The most important part of a pizza is the sauce. It unifies the ingredients' flavors of the pizza. A traditional pizza sauce will include a base of tomatoes, onion, garlic, oregano, and basil. You can use crushed tomato or tomato paste; either is perfect.
Pizza toppings are the most versatile among the three compositions. You can put anything on a pizza. People usually choose pepperoni, sausage, onions, mushrooms, and cheese to place on their pizza.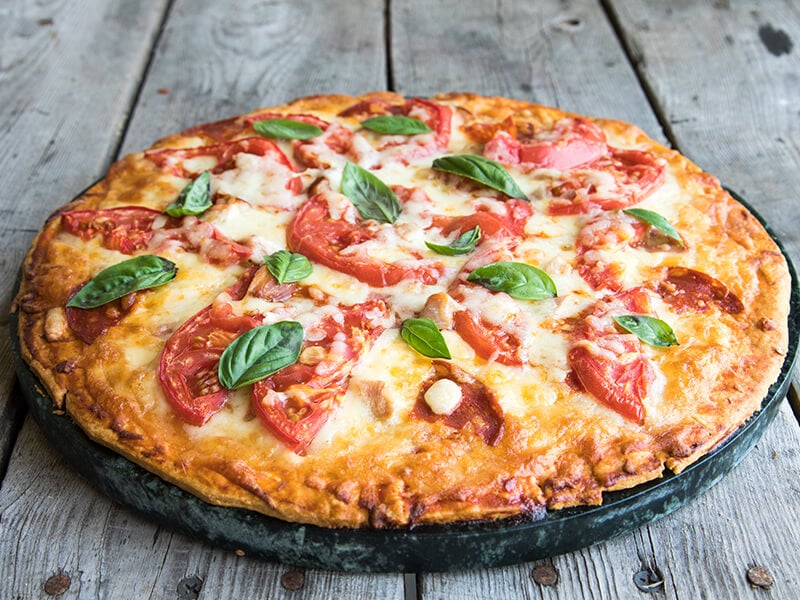 How Pizza Came To America
Ironically, pizza used to be food for the poor. Back in the 18th century, the original version of pizza was a common commodity among lazzaroni – the poorest of the lower class in Naples, Italy.
They wanted a type of food that was cheap and quick to eat, and pizza met their needs. In today's world, the classic Italian treat has become one of the most consumed foods, especially in America.
In the late 19th century, when Italian immigrants moved to America, they brought traditional food. At first, the majority of pizza consumers were Italians. But with time, Americans started to grow interested in this food.
Shortly after, pizzerias were everywhere in the country. Americans also borrow some terms from the Italians regarding pizza. People call a small pizza a pizzetta and a person who made pizza a pizzaiolo(1).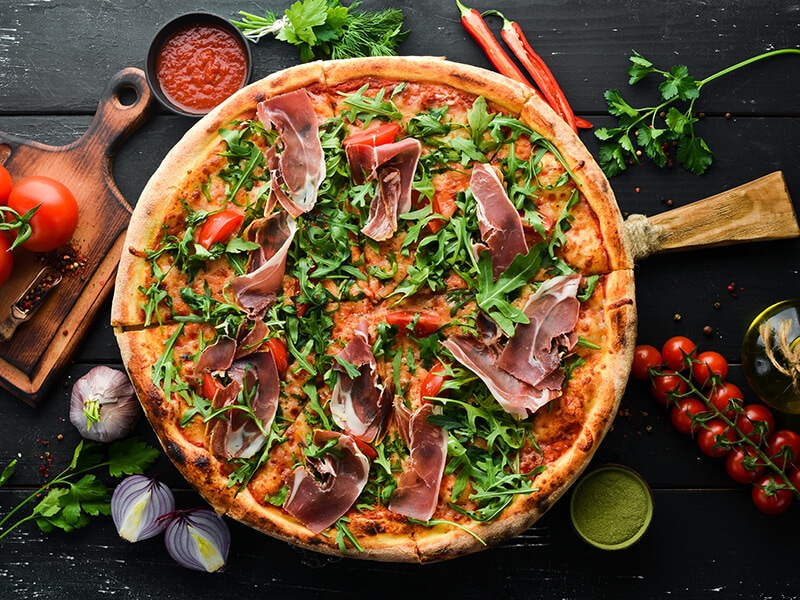 How Your Mouth Senses The Flavor Of Pizza
Taste buds are tiny sensory organs that reside on your tongue as little bumps. On average, the human tongue will have 2000-8000 taste buds to experience different tastes. Each of them comprises about 50 taste receptor cells, and they revive every 10 days.
Depending on the type of receptor cells, there are different combinations of chemicals to trigger them. Some of these cells also possess ion channels. When eating, the chemicals in foods activate these channels.
The cells then send messages to the brain, and your brain will process the flavor that you have tasted. Commonly, there are five basic flavor groups: sweet, sour, bitter, salty, and umami.
For example, if you eat sugar, your taste buds will sense sweetness. Sodium chloride makes you feel salty, while hydrochloric acid gives a sour taste. Bitterness happens when you consume food with quinine, and glutamate triggers the umami perception.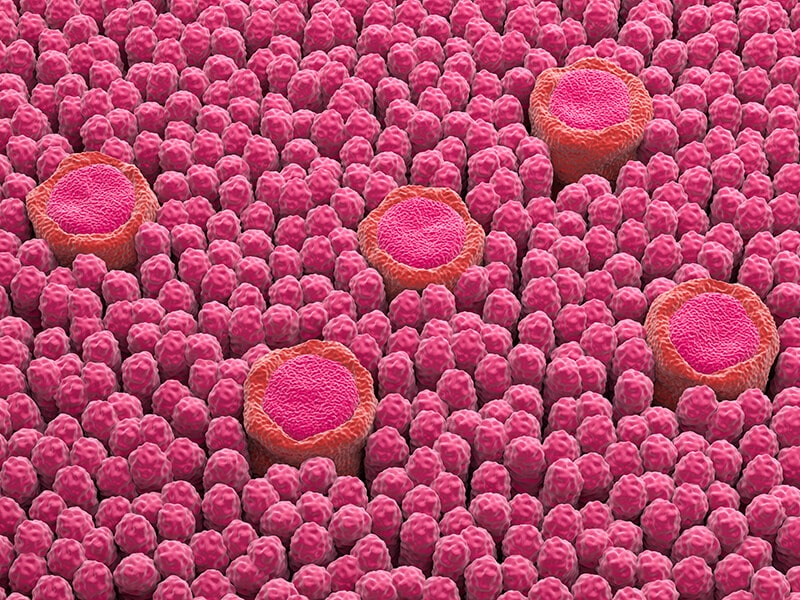 Reasons For The Tastiness Of Pizza
The deliciousness of pizza is undeniable. But the reason behind this is still a secret to most people. But not to you since you are in the right place! And I have to tell you in advance; it's not all about flavor. The table below will give you a better overview.
| | |
| --- | --- |
| Category | Explanations |
| Appearance | A striking look, fluffy crust (fermented), brown, and crispy toppings (caramelization and Maillard reaction) |
| Scent | Cheesy, doughy, and herby smell |
| Flavor | Salty, sweet, umami, bitter, and sour |
| Glutamate Content | Generate a craving, make food tastier |
| Ingredient Harmony | Combination of tomato and cheese (food pairing theory) |
| Varieties | Diverse, various flavors to try |
| Convenience | Inexpensive, easy, and quick to prepare |
Pizza Looks Delicious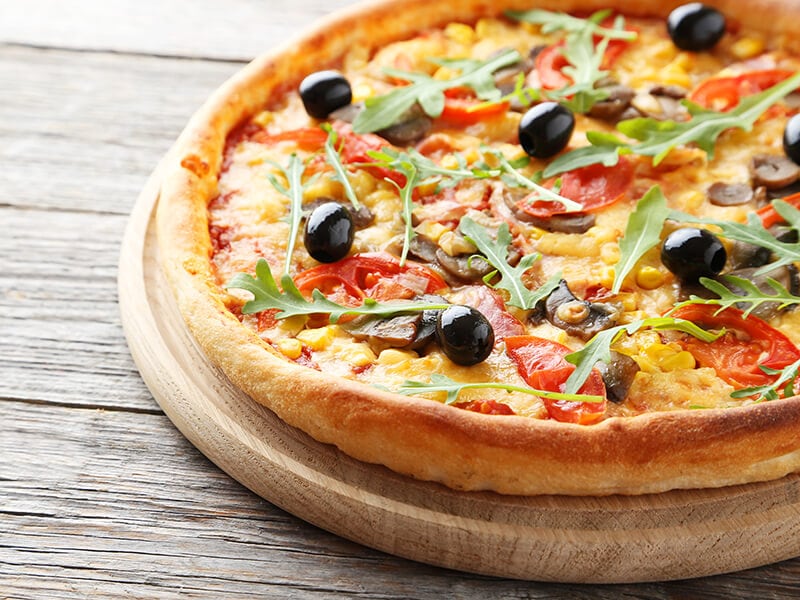 You probably would wonder why appearance has something to do here, but for any dish, the first impression is, of course, the visual appearance.
A dish that looks delicious will create appeal and enjoyment for consumers before it enters their mouths. In terms of this, pizza never lets you down. Perhaps it's because of the lovely toppings on top of your pizzas and the crispy-looking crusts underneath.
When cooked, some foods start to turn brown and crispy. This results from 2 chemical reactions. The first is caramelization and the second is the Maillard reaction.
Caramelization occurs when sugar is heated to 338°F (170°C). It starts to break down, melts, and eventually becomes brown.
This interesting process happens in onions and tomatoes, creating a rich and sweet flavor for your pizza. In addition, the caramelization of the dough also creates a brown and crispy crust.
On the other hand, cheese and meat rely on another chemical reaction called the Maillard reaction. It occurs when high-protein food is heated at high temperatures. Then the amino acids inside the protein come in contact with sugars.
This results in a change of color, flavor, and texture. Eventually, the cheese will get a brown hue and bubble while the meat, like pepperoni, becomes crispy and curled at the edges.
Ever wondered why the pizza crust has an aroma and soft texture? It's the effect of fermentation. During this process, yeast and sugar ferment, captivating the moisture and carbon dioxide inside the dough, making it light and fluffy when heated.
Some pizzerias will age the dough for several days for cold fermentation. With this technique, they can fortify the texture and elevate the flavor of the dough.
Discover how the Maillard effect takes place in your food.
Pizza Smells Amazing
The smell of pizza is also an important factor contributing to its attractiveness. It is a mixture of the fragrance of cheese, tomato sauce, fresh herbs, and other toppings.
About 80-90% of flavors come from the sense of smell (2). Therefore, when you cannot smell the food, its taste is much less appetizing.
Chewing pizza releases the aromas of its ingredients. Since the nose shares the same airway as the mouth, these scents travel from the back of your mouth to the nose, creating a blend of various flavors.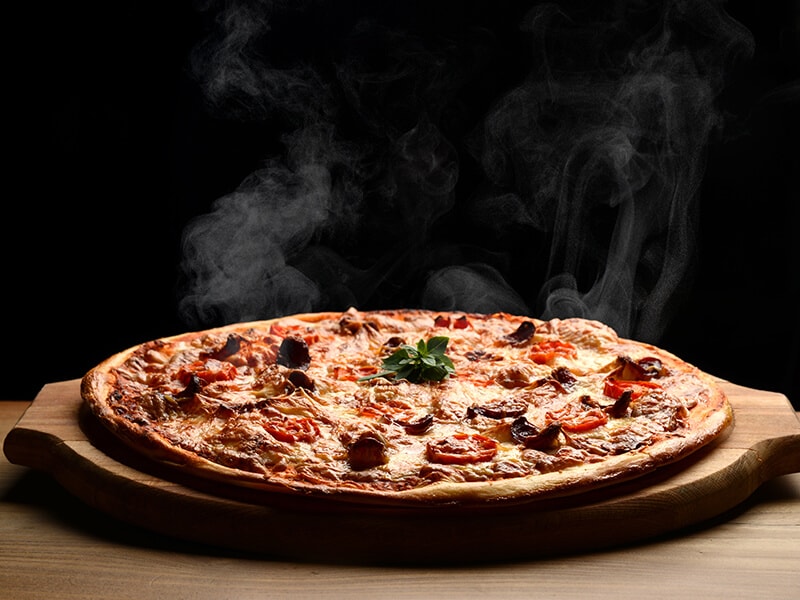 Pizza Is Flavorful
At the end of the day, a pizza's flavors matter the most. People are often drawn to foods possessing complex flavors, especially fatty, rich, and sweet ones. A combination of these will create a complete flavor bomb, and pizza has them all.
Sweet
Sweetness plays an important role in bringing out the flavor of other ingredients. It can inhibit the spiciness of some toppings as well. Pizza is sweet due to the added sugar in the crust and the sauce.
Pizza baked at low temperatures will need some sugar to assist in the brown color development. Pizza sauce usually consists of tomato sauce, puree, or paste. Manufacturers may add acidity to the sauce to amplify its sweetness.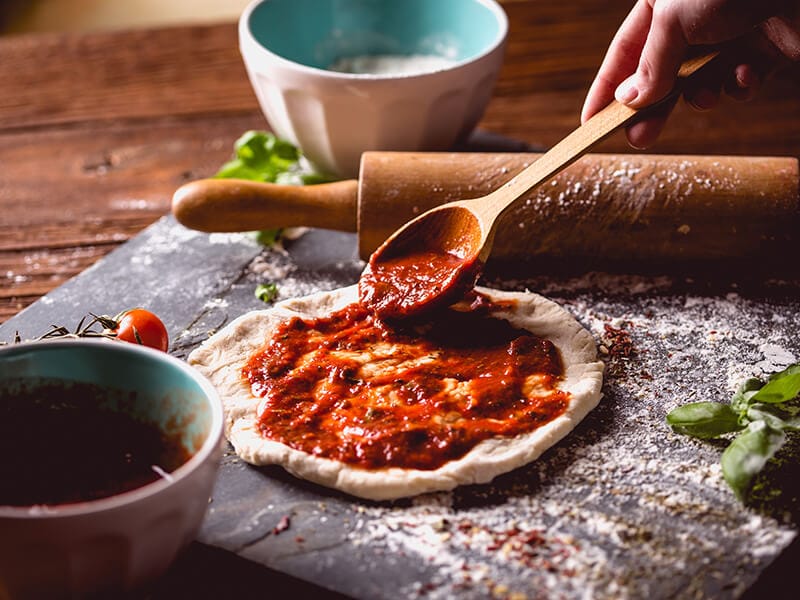 Salty
The salty taste mostly comes from the toppings of your pizza, such as cured meats, olives, anchovies, and cheeses. Other than that, using oregano can also enhance the flavor of tomato sauce and bread. It will add a salty taste to your pizza.
Umami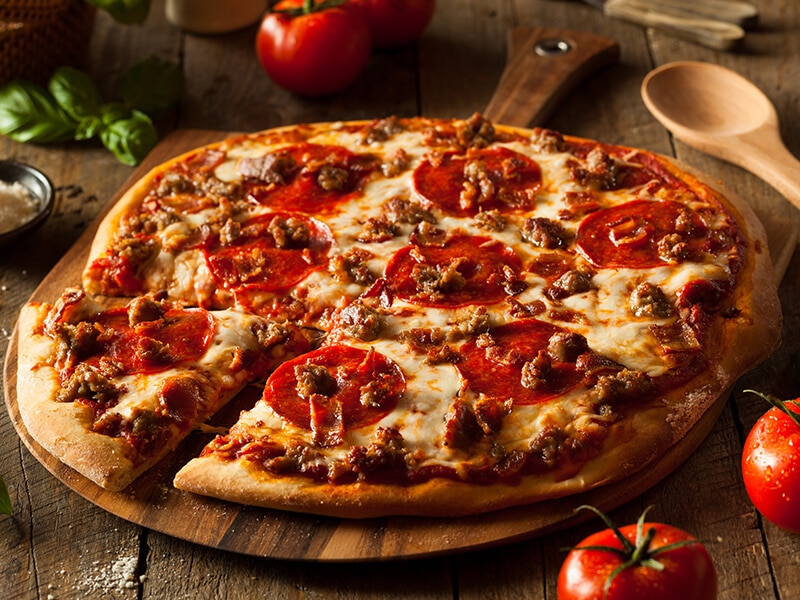 Umami in Japanese means the essence of deliciousness. It is the newest taste of the human palate and is why you crave some foods. The Umami taste is rich and savory. Most cheeses, mushrooms, cured meat, and tomato sauce are sources of this category.
However, cheese like mozzarella does not offer much umami flavor. Aged cheeses, especially Parmesan, give off more sense of this taste due to their lengthy aging process. You can also find umami characteristics in the pizza crust.
Is "umami" still a vague term to you? Check out the explanations for a better idea!
Sour
Sometimes, people add vinegar, yogurt, or sour cream to pizza dough to make it sour and help the yeast with fermentation. A sour taste can neutralize bitterness and counterbalance sweetness or heat. You can find it in citrus fruits and pickled vegetables.
Bitter
You may refer to bitterness as an indicator of spoiled or toxic foods. But there is a "good" bitterness that can cut the richness and sweetness. This flavor usually appears in vegetables like kale, escarole, parsley, and Brussels sprouts.
Pizza Contains Glutamate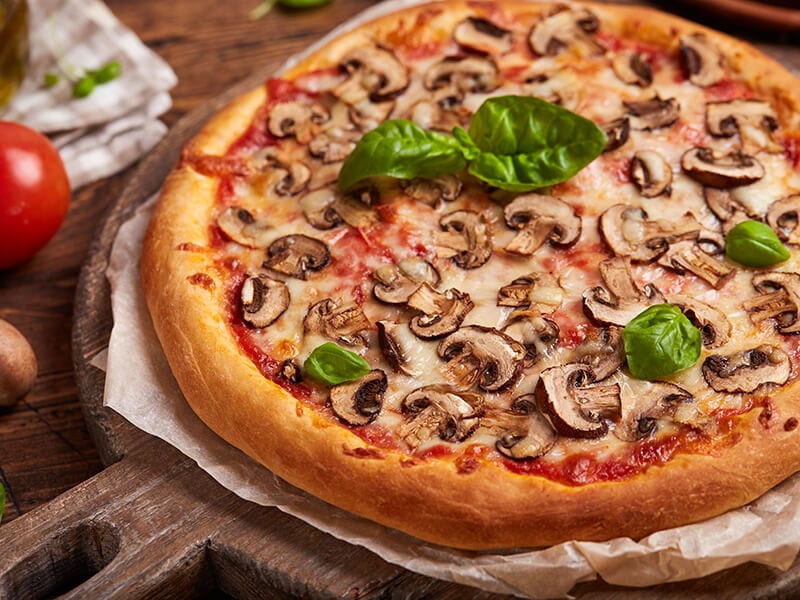 Glutamate is an amino acid produced in the human body or foods. It is a compound that makes food taste satisfying. Monosodium glutamate, or MSG, is a sodium salt of glutamic acid. The high content of glutamate helps your food become more flavorful.
This substance enhances the flavor of many foods, especially the flavor of savory sauces, soups, and salad dressings. Glutamate can be found in many pizza ingredients, such as cheese, tomatoes, mushrooms, etc.
A slice of pizza may contain 3 tablespoons of tomato sauce, equaling 140 milligrams of glutamate. Cheeses like Parmesan or Roquefort have the highest glutamate content, with 1680 and 1280 milligrams per 100 grams, respectively.
When glutamate comes in contact with your taste buds, a craving for more appears immediately. For this reason, you can hardly stop once eating a slice of pizza.
The Harmony Of Ingredients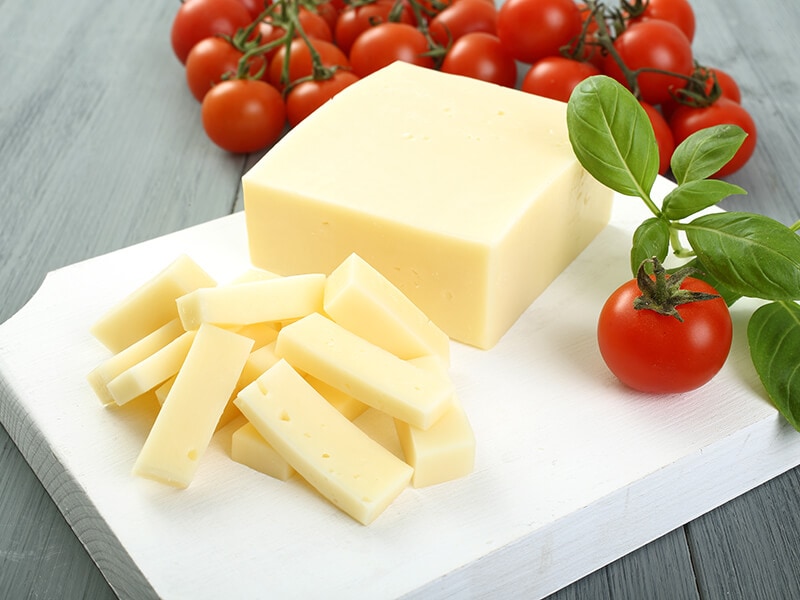 Do you feel that pairing the food with similar flavors makes them tastier? There even is a theory called food pairing theory, which means the more chemical elements the foods have in common, the better they pair with each other.
Based on this theory, scientists create a flavor map containing food with overlapping components. For that, tomatoes and cheeses are one of the best pairings.
Mozzarella, Parmesan, and tomatoes all have 4-methylpentanoic acid. Combining them in your pizza makes them taste much better than eating them alone. Salute to the Italians, as they have been making this combo since the very first days of modern pizza!
Varieties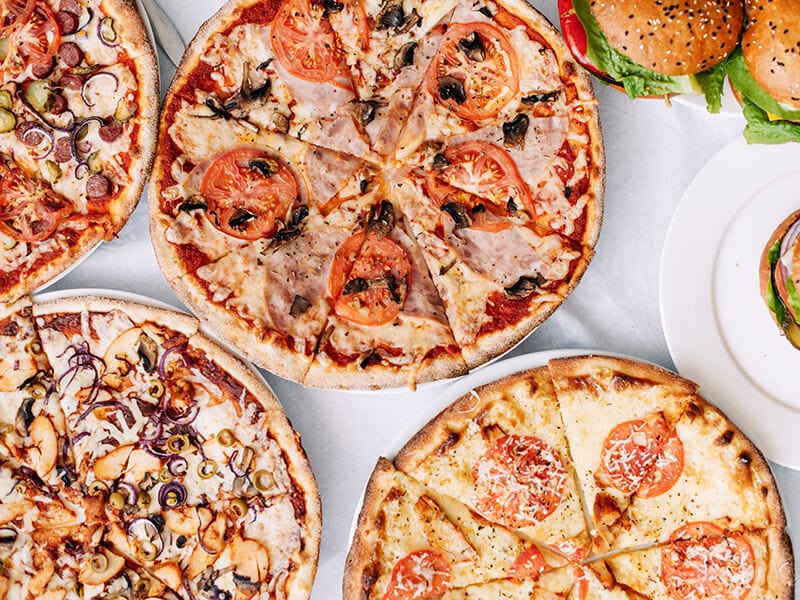 The diversity of pizza allows you to choose whichever type best suits your personal taste. When someone tells you they can eat pizza almost every single day, they aren't lying, as there are so many pizza customizations to pick from.
The flavors of pizzas are wide and varied, but some particularly gain the love of the majority. For example, the most beloved pizza flavor in America is pepperoni. The globally famous one is Margherita, and the classic one that everyone loves is cheese pizza.
Pizza Is Convenient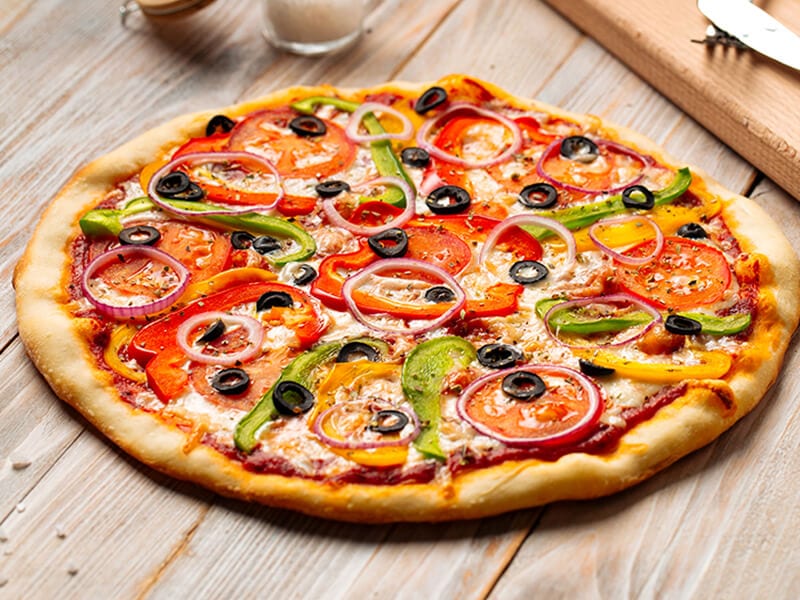 Tell me if you feel related! Pizza tastes good because it is budget-friendly and takes little time to prepare. A pizza can have the same quality as a restaurant meal, but its price is much more affordable.
Since they are straightforward, you don't have to be a chef to make pizzas. Better yet, making a pizza will not take you more than 30 minutes. It's even faster when you prepare the dough in advance.
Pizza is definitely food for people with busy schedules. You can work on your laptop or watch TV while munching on a pizza slice.
Preparing pizza is faster than ever if you know this simple recipe!
Leftover Pizza Tastes Better Than You Think!
It's true! Pizza tastes delicious whether it is hot or cold. Contrary to what you may think, some types of pizzas are tastier when refrigerated.
What Makes Cold Pizza Tastes Bolder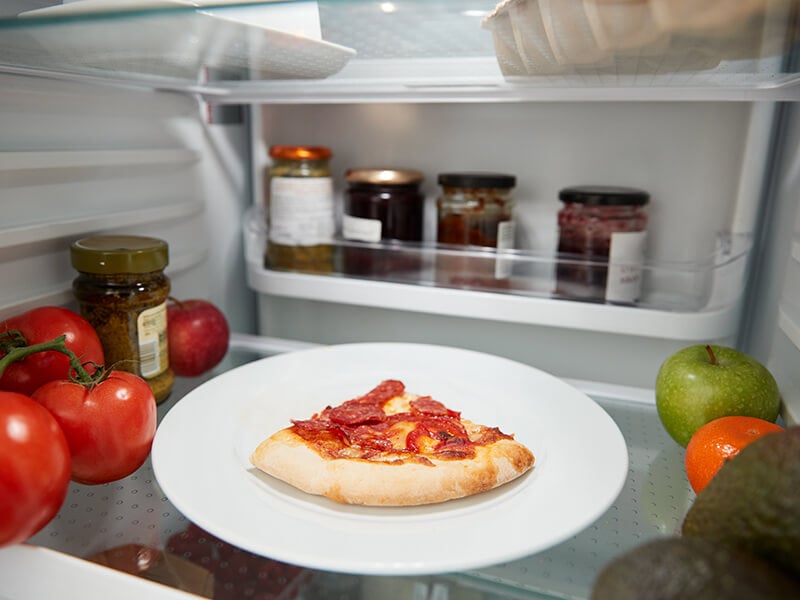 Pizza can keep its structure very well. The tomato sauce layer can protect the baked dough from the cheese's fat from getting soggy.
Vegetables like garlic, onion, herbs, and cheese can infuse and release their flavor after an amount of time. If you place the pizza in the fridge, they have time to merge and mellow.
When the temperature is between 59 to 95°F (15-35°C), the sweet and bitter receptors in the taste buds open wide to send strong signals to the brain. At lower temperatures, these receptors barely open, so the pizza tastes less sweet and bitter.
Sour receptors respond to warmth, which means your pizza will be sourer if it's warm. Meanwhile, heat-sensitive channels in salty receptor cells are cold-activated, making your pizza saltier, and it's very pleasant to enjoy.
Some Pizzas You Should Avoid Refrigerating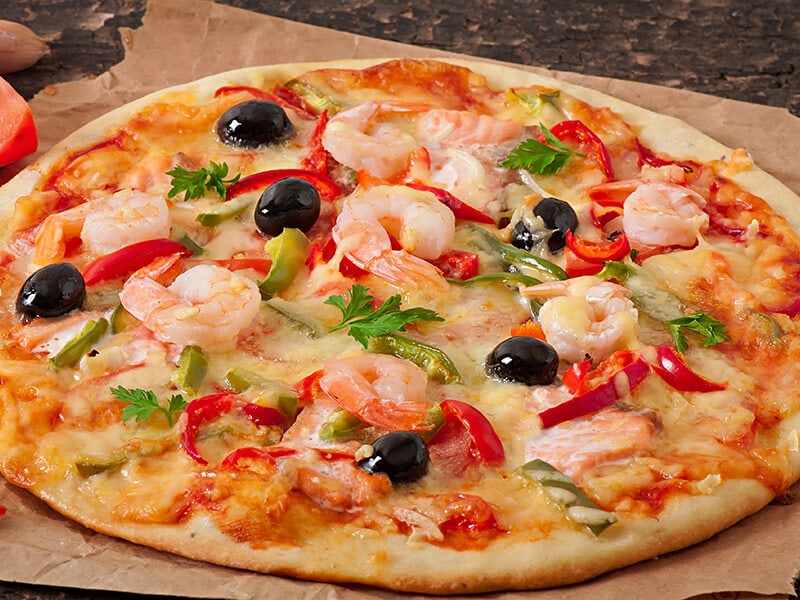 However, you should only refrigerate deep-dish pizza crust since it is strong enough to keep the ingredient intact. Thin-crust pizzas are prone to crumble.
You should also consider the toppings on your pizza. Pizza with seafood should be served when hot. Cheeses like mozzarella can get gooey with time and give you a stomachache. It's better to choose goat or mascarpone cheese for leftover pizza.
How To Refrigerate And Reheat Leftover Pizza
Leftover pizza can stay safe in the fridge for 4 days if you refrigerate it within 2 hours after cooking. The basic rule is to keep the pizza in an airtight container. You can stack the slices in a resealable bag or wrap them tightly in plastic.
To reheat refrigerated pizza, you should preheat the oven to 400°F (200°C). Next, transfer your pizza onto a baking sheet lined with parchment paper or aluminum foil and put it in the oven. Cook the pizza for 10-15 minutes until it's hot. Feel free to use a toaster oven instead.
The fastest way to reheat pizza is to use an air fryer. You only have to place the leftover pizza in the air fryer basket and set the temperature to 360°F (183°C). After 3-6 minutes, your pizza is ready to be served!
These quick instructions will show your 2 great ways to reheat leftover pizza.
FAQs
I bet all this information is not enough to satisfy your curiosity. So why don't you try reading these most frequently asked questions for more?
Not Just Food, Pizza Is A Symbol Of Gathering!
Pizza is always on the top list of the most famous food worldwide. And there is a reason for its popularity. Pizza tastes unbelievably good! Aside from the pizza flavor, some people say the lure of pizza also lies in the occasion.
When mentioning pizza, you would think of a fun party with your friends or a small gathering with family to watch some football. It is a food that ties people together. With pizza, you don't have to be formal!
Have you ever had a feeling of craving more pizza? Now you probably understand why. If you think this post is helpful, leave a comment below. Also, do you know someone who is a pizza fan? Share the post with them right now!
References
En.wikipedia.org (2022)
Exploratorium.edu (2021)