Sure, you have heard of popcorn, but what is Flavacol for popcorn? This post has the answer for you.
Popcorn is a movie theater staple, but its popularity also has risen beyond the cinema and become everyone's favorite snack. Many try to make movie theater popcorn at home, but they might find that homemade popcorn doesn't taste as good as those in theaters.
The not-so-secret secret lies in an ingredient called Flavacol. While homemade popcorn uses regular ingredients such as salt, sugar, and butter, movie theater popcorn also uses Flavacol to boost the tastiness to the next level.
Curious yet? In this post, I will explain exactly what it is, how to use it, and why it is so great.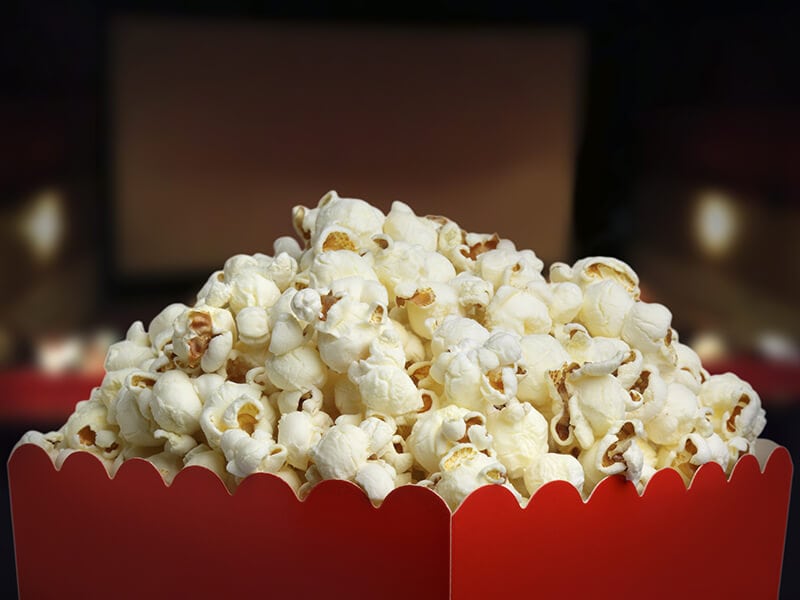 Have You Ever Heard Of Flavacol?
Flavacol is a type of seasoning used in making popcorn. It is very finely ground and adds a salty and buttery flavor to popcorn.
It is the not-so-secret secret ingredient in theater popcorn, which makes theater popcorn "tastes so much better than homemade popcorn", according to many people.
Flavacol is a product of Gold Medal Co. from Cincinnati, Ohio. It is mostly bought by movie theaters and is often sold in bulk for mass production. However, its popularity has recently been on the rise, and more and more people are looking to buy it.
Flavacol: A Crash Course
If you are still uncertain, it's alright because I will crack the deeper mysteries of Flavacol in the next part. You will learn about the ingredients included in Flavacol and why it has such appeal to popcorn lovers.
Why Does Flavacol Taste And Smell So Good?
You may ask, what makes Flavacol so much better than other seasonings? It's just a type of salt. It can't be that good, right?
Many popcorn lovers have called Flavacol "addictive", "the trade secret of theaters", and "the world's most popular seasoning salt". Flavacol is just a seasoning but a spectacular one.
Basically, Flavacol is a type of salt, only really fine-grained. It is made from salt, artificial butter flavoring, and yellow dye types #5 and #6.
Flavacol is both like ordinary salt and isn't. It is made from the same type of salt on your kitchen counter, but by a special technique to make extremely fine salt flakes instead of bigger salt crystals that you are more familiar with.
This technique is called the Alberger process, which removes the bitter taste of minerals. This process creates pyramid-shaped salt crystals instead of cube-shaped ones, which enables the crystals to stick better to popcorn.
The actual ingredients for "artificial butter flavoring" was never disclosed. Still, people know that the combination of fine-grained salt and butter did the magic and gave Flavacol its flavor.
Appearance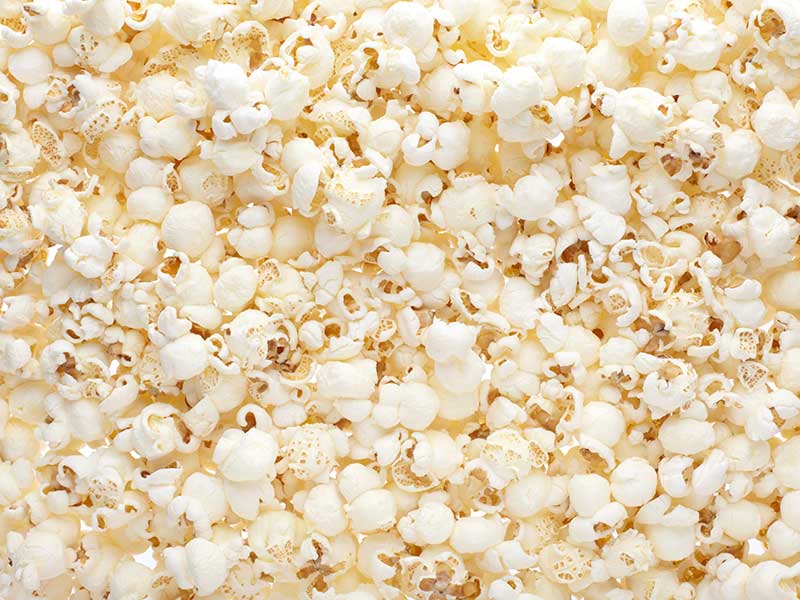 Flavacol usually has an orange-yellowish hue with really finely ground grains. So if you touch Flavacol, you can find its texture smooth and fine.
Flavacol gives the popcorn a savory, buttery taste and aroma. It also makes the yellow color of popcorn kernels "pop" (pun intended) and creates an even more appetizing look to the snack.
How To Use Flavacol
Is your mouth watering after all this colorful food description? Do you feel like you can't wait to use Flavacol in your popcorn, but don't know how yet? You don't have to look elsewhere, as there are instructions to do it right below.
Amount Per Popcorn Serving
Determining how much Flavacol to use for your popcorn might take some careful measuring. As Flavacol has quite a strong taste, you don't want to overuse it and ruin a whole batch of popcorn.
Here's a table to help you determine how much you should use. The amount of recommended Flavacol depends on how much popcorn you are trying to make.
Remember, the numbers are just suggestions and you can add more or less if you prefer, but even half a teaspoon of additional Flavacol could make your popcorn way too salty.
| | |
| --- | --- |
| Popcorn Kernels | Flavacol |
| 4 ounces | ½ teaspoon |
| 6 – 8 ounces | 1 teaspoon |
| 12 – 14 ounces | 2 teaspoons |
| 16 ounces | 2 ½ teaspoons |
| 20 ounces | 1 tablespoon |
| 32 – 36 ounces | 2 tablespoons |
| 48 – 52 ounces | 3 tablespoons |
| 60 ounces | 3 ½ tablespoons |
However, Flavacol does not contain iodine, so you should not use Flavacol to replace your daily intake of regular salt.
How To Make Flavacol Popcorn At Home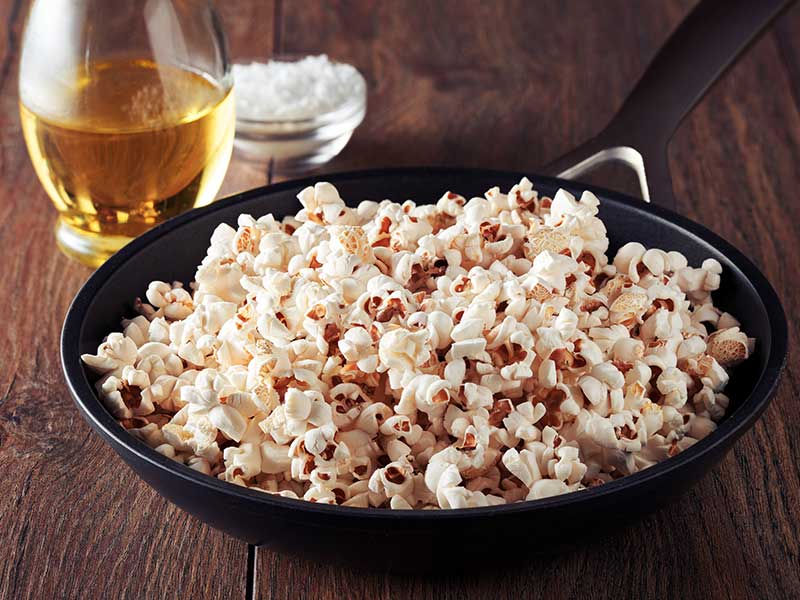 At this point, popcorn lovers are probably asking: But how exactly can I use it? Well, your waiting is over, as, in this part, I'm giving you a step-by-step guideline on how to re-create the exact flavor of theater popcorn or even better.
The trick to making Flavacol popcorn is to combine it with oil – whether it is olive oil, coconut, or vegetable oil. When you oil-pop popcorn with Flavacol, the salt won't burn, and it helps the salt stick better to corn kernels, making the flavors pop.
There are two ways to make Flavacol popcorn, one with the popcorn machine and another with the stove. Don't worry. If you don't own a popcorn machine and are not planning to buy one, your normal kitchen stove will work just as well.
On The Stove
This method requires normal kitchen appliances that everybody has, like a pan and cooking oil. To make popcorn with a stove, first, you need to prepare these ingredients:
½ cup popcorn kernels.
2 tablespoons coconut oil. If you don't have coconut oil, you can replace it with olive oil, avocado oil, or sunflower oil.
½ teaspoon Flavacol.
Popcorn butter and salt (optional).
When the ingredients are ready, follow these simple steps:
Step 1: Turn on the stove to medium-high heat. Place a medium-to-large pan on heat (remember to use one with a lid).
Step 2: Put oil into the pan. Add a few kernels in to monitor the heat.
Step 3: When the kernels start popping, add the rest of the kernels. Sprinkle Flavacol and shut the lid.
Step 4: Constantly shake the pan so that the kernels are seasoned evenly and avoid burning.
Step 5: Once the popping sounds slow down to once every few seconds, remove the pan from heat.
Step 6: Add more seasonings like butter or salt if you feel like it. Stir to season evenly.
Step 7: And serve!
Here's how you make the best popcorn ever.
With A Popcorn Machine
To make Flavacol with a popcorn machine, here are the ingredients you need to prepare:
1 cup popcorn kernels.
4 tablespoons of coconut oil (if you don't have coconut oil, you can replace it with other types of oil).
2 teaspoons Flavacol.
Popcorn butter and salt (optional).
If you have a popcorn machine, things would even be easier! Just follow these simple instructions to a tee, and you will end up with a perfect batch of popcorn.
Step 1: Pour oil into the kettle inside the popcorn machine.
Step 2: Follow the instructions carefully for heating time and temperature. The time to heat can vary depending on the type of machine.
Step 3: Add kernels in a measuring cup and sprinkle Flavacol on top.
Step 4: Once the popping sounds slow down to once every few seconds, take the popcorn out of the kettle.
Step 5: Add more seasonings like butter or salt if you feel like it. Stir to season evenly.
Step 6: And serve!
Here's how you use Flavacol in a popcorn machine to create magic.
Microwave Method
Did you just buy a bag of microwave popcorn and don't know what to do with it? Here are some easy instructions to incorporate Flavacol into microwave popcorn and make it even tastier.
Step 1: Place the bag of popcorn into the microwave.
Step 2: Pop the popcorn. Remember to follow the instructions on the bag carefully.
Step 3: Take out the bag and sprinkle Flavacol on top of the popcorn.
Step 4: Shake the bag constantly for 30 seconds for even seasoning.
Step 5: Serve!
Nutritional Facts & Health Effects
Is Flavacol healthy? The short answer is: Yes and no. The longer answer is complicated. Flavacol has its nutritional advantage, but it also poses certain health risks. Like everything else, there are two sides to the story.
But I am nothing but responsible, so I will try my best to cover all the information for you. First, let's look at the nutritional values of Flavacol.
Nutritional Values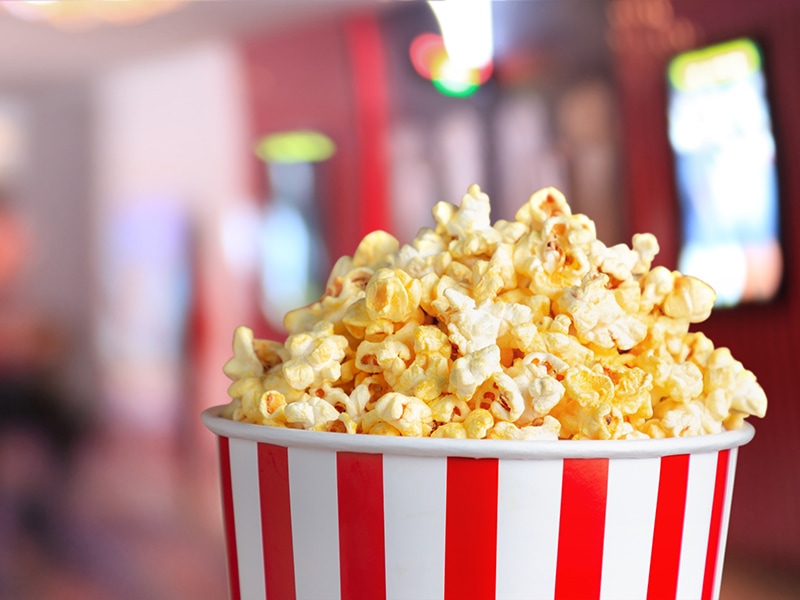 If you are on a diet, here's the good news: Flavacol doesn't contain calories. On the other hand, it contains a monstrously high amount of sodium.
A quick look at the product's nutritional index would show that it contains zero calories, zero fat, zero carbs, and no vitamins or minerals whatsoever.
However, the sodium content in Flavacol is quite high: One teaspoon of Flavacol contains 2780 mg of sodium, which equals 116% of your recommended daily intake (RDI). (1)
If you don't know what recommended dietary intake means, it indicates the recommended daily consumption amount of each nutrient to meet your body's dietary requirements. (2).
As you can see, with about one teaspoon of Flavacol, you have already exceeded the recommended daily sodium intake.
The ideal amount of Flavacol to consume per day is about half a teaspoon, which equals about half the recommended daily sodium intake.
Is Flavacol Healthy?
As I have said in the previous part, Flavacol contains a sky-high sodium level. So if you have to ration your sodium level, especially due to medical problems like high blood pressure and heart disease, you should proceed with caution.
The high sodium content also leads to problems like water retention or bloating if you consume a large amount.
If you are allergic to sulfates, steer clear of Flavacol. Otherwise, you may experience symptoms such as skin irritation, diarrhea, and vomiting.
People who are protective of their teeth, be mindful that yellow food coloring can cause staining in teeth, so brush your teeth extra carefully after eating Flavacol popcorn.
Some might worry that Flavacol contains diacetyl – a chemical when burnt in large amounts, creates diacetyl fumes and causes lung cancer. However, you might breathe a sigh of relief now, as Flavacol itself does not have any added or manufactured diacetyl.
This doesn't mean Flavacol popcorn bought at cinemas is also diacetyl-free, as cinemas can use additional artificial butter flavoring in their popcorn, which usually contains a small amount of diacetyl.
However, keep in mind that diacetyl naturally occurs in many foods in small amounts, and only when burnt in a large amount does it become a problem. (3)
Excellent Flavacol Alternatives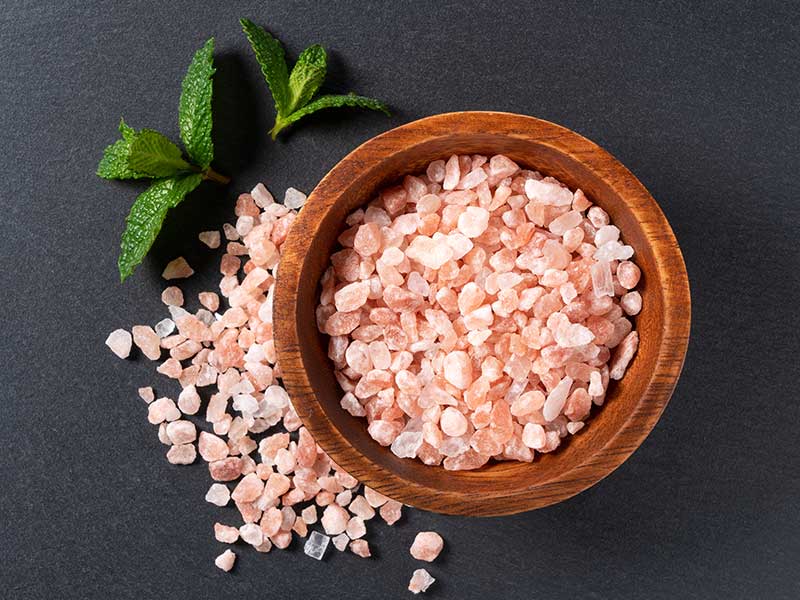 There are some alternative products to Flavacol if you run out of it or are just wary of the health risk.
However, choose the replacements carefully and consider the purpose of your dish: Do you want the orange-yellowish hue to make the dish more visually appealing, or do you want more nutrition and health benefits?
Below are some of the alternatives to Flavacol, along with their characteristics. I hope this will help you pick the right alternative for your popcorn.
| Substitutes | Flavor | Color & texture | Health benefits |
| --- | --- | --- | --- |
| Himalayan pink salt | Subtle, mild saltiness | Pink crystals | Contain minerals & sodium |
| Celtic sea salt | Strong & briny flavor | White crystals with grey hue | Rich in trace minerals like magnesium & potassium |
| Nutritional yeast | Savory, cheesy | Rich yellow color, buttery texture | Rich in vitamins B1, B2, B6, potassium, zinc |
| Red palm oil | Carroty, buttery flavor | Smooth and buttery texture, red color | Rich in antioxidants, vitamins A and E |
| Extra virgin coconut oil | Mild aromatic flavor | Transparent liquid | Vegetarian, dairy-free, antioxidant & anti-inflammatory properties |
Where To Buy
Despite all the buzz around it, Flavacol is actually pretty easy to get. You can find it at your local grocery stores if you are feeling like making a quick trip.
If you can't find it at grocery stores or simply just don't feel like going out, you can order Flavacol from online shopping sites like Amazon or Walmart.
FAQs
Although Flavacol is quite simple, some might still have questions about how to use it. Food is complicated, after all. In this part, I am going to answer some of the most frequently asked questions related to Flavacol.
And That's About It!
That's pretty much everything you need to know about Flavacol. The key takeaways are that it is a fine, buttery salt that makes popcorn taste about a hundred times better than when seasoned with other things.
Have you gotten everything you need to know? I hope you did. If you have any extra tips to offer, don't hesitate to share them with fellow popcorn lovers in the comment section below. And remember to share this post with people who might enjoy it.
Paragraph
Nutrition information on Flavacol Butter-flavored seasoned salt | livestrong (no date) LIVESTRONG.COM. Leaf Group.
Reference daily intake (2022) Wikipedia. Wikimedia Foundation.
National Coffee Association (no date) NCA.