Although Malta is a country of islands, Maltese foods have no ingredient limit. You can find numerous dishes made of milk, meats, and seafood. Therefore, you will have many options for food when visiting this country.
Thanks to this country's geographical location, Maltese people can access various kinds of ingredients. Once tasting the food in Malta, you will be surprised to find that each has its unique flavor, incredibly delicious, and strangely appealing.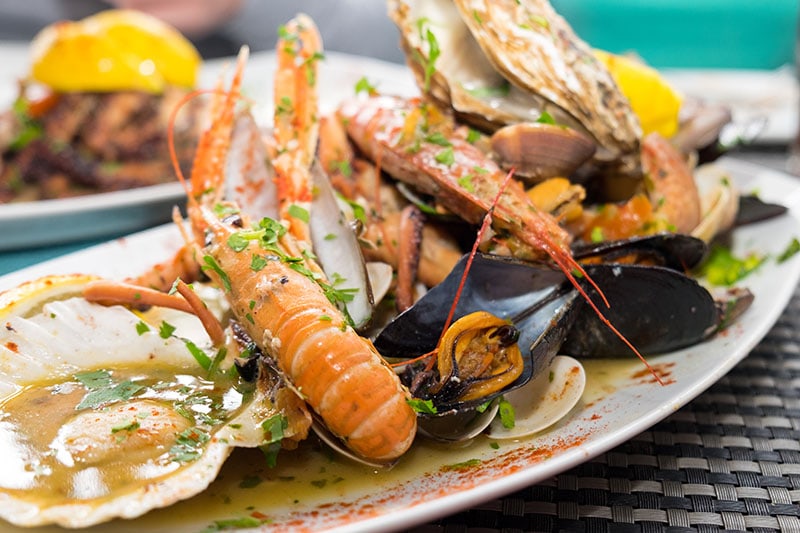 Palatable Maltese Meaty Foods You Should Know
Since I have mentioned meaty Maltese delicacies, you might wonder what this country's favorite dishes are. Here are my suggestions for you.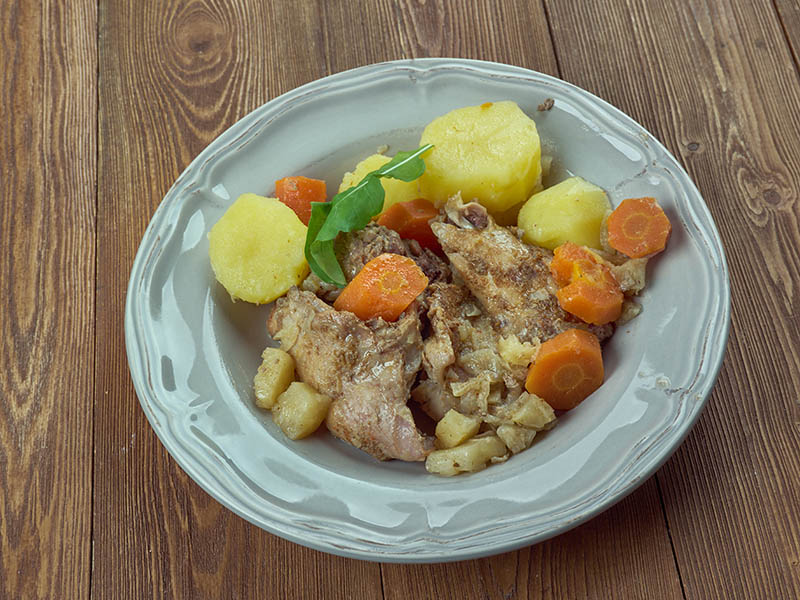 Rabbit stew or Stuffat Tal-Fenek is genuinely Malta's mainstay and national treat. People in this country will suggest this dish if you ask them about what meaty food to eat first, and you should take the chance immediately.
Phoenicians were the ones to bring rabbits to Maltese, but the habit of cooking it just robustly spread from the Roman period. It was because they believed that eating rabbits helped women to become more beautiful.
From 1530 to 1798, hunting rabbits was forbidden under the Knights of Saint John era. It was not until the rabbits started to overgrow and destroy farmers' crops that the food came back to Maltese dining tables.
Combining the rabbit meat with several pungent Maltese spices, herbs, root veggies, and wine, you will receive an undeniable scrumptious result.
Overall, to enjoy the best Stuffat Tal-Fenek, you should visit a local household, and they will surely amaze you with their food.
Easy-peasy Stuffat Tal-Fenek-cooking instruction you should know now!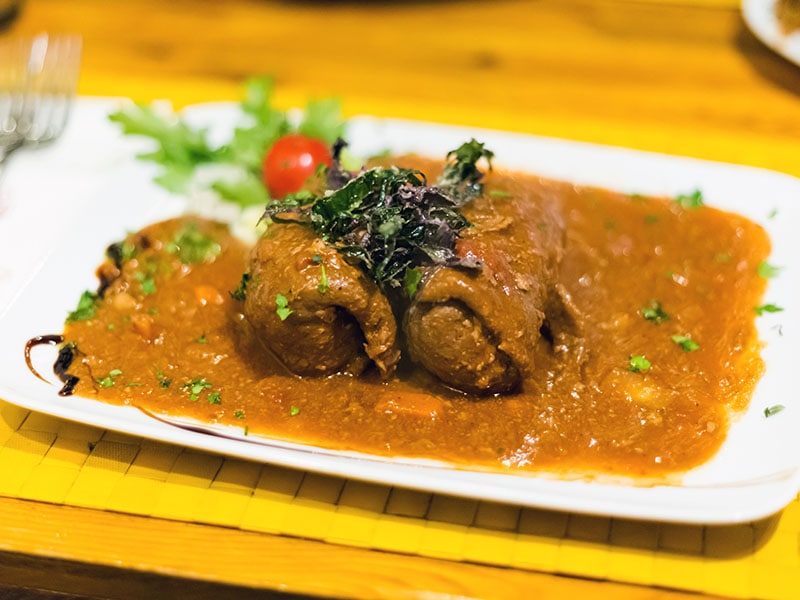 "Braġioli" is translated into "beef olives", also the dish's name in English. Yet, there are no olives involved in making the dish. Braġioli is a beef roll stuffed with various ingredients and slow-cooked in red wine (like some other Maltese treat).
About the stuffings' components, bacon, hard-boiled eggs, bread crumbs, and mixed herbs are what you can expect. In the stew pot, some veggies like onion or carrots will also be added to enhance Braġioli's flavors.
Braġioli is an authentic Maltese recipe, and you can have it in almost all restaurants across Malta. Maltese people will love eating this food with several slices of bread, starchy potatoes, or peas.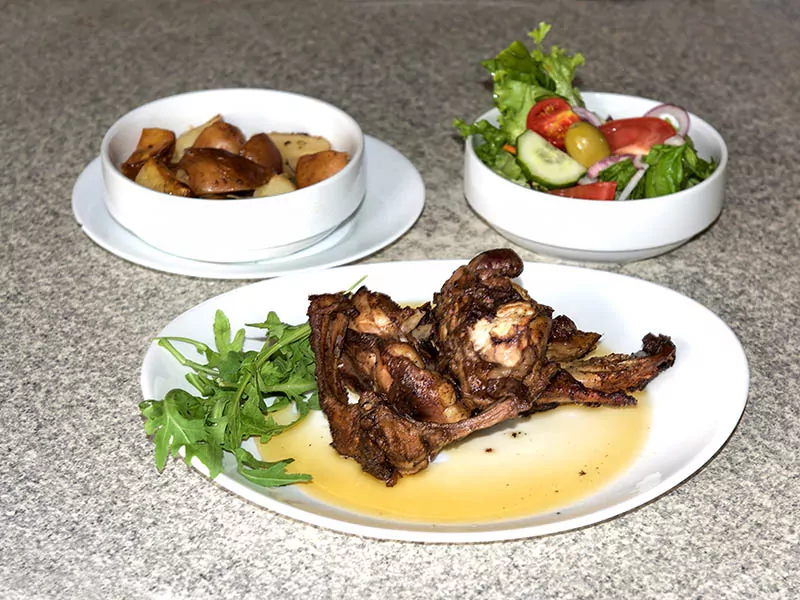 Besides the stew rabbit dish, you have another option: this Fenek Moqli. Since the dish usually pairs with crusty bread, fries, and baked potatoes (that increase this fried rabbit's calories), you should have it for your cheat day (or any days you like in a week).
The cooks will meticulously marinate the rabbit meat with white wine, sunflower oil, and herbs to reduce the unpleasant odor before frying it in sizzling hot oil.
If you are in the mood for something else but not the rabbit stew, then this Fenek Moqli will be the best option.
Learn more about Fenek Moqli through this making method.
Need a fascinating dish for lunch in Malta? You should opt for this Laħam Fuq Il-Fwar. One fascinating thing about this treat is that it traditionally includes minute steak, which is also the secret behind this delicious meaty stew dish.
Making this dish is also quite simple: Wrap all ingredients, such as meat, vegetables, herbs, onions, garlic, and bread crumbs, in foil and steam them for 1 hour directly on the steam of boiling water.
Thanks to the exotic processing method, the delicious broth of all components is still retained and ready to be relished.
Instead of the more popular beef variation, you can still choose the pork version of Laħam Fuq Il-Fwar. Imagine the cooks stew the meat for a long time until it falls off the bone and quickly melts on your tip tongue. How flavorsome!
Horse meat is a favorite treat for Maltese people, and this food, Laħam Taz-Ziemel, has gained a proper position in their culinary cuisine.
One of the most enjoyable ways to process the horse meat is to stew them in red wine along with fragrant or robust spices/condiments such as lemon/lime zest, herbs, and Merqtux ( knotted marjoram). The dish will absolutely offer you a rustic taste that you cannot forget!
To balance the flavors of this delicacy, you will have some options for a starchy base, such as bread and potatoes. My recommendation is to try them both at once.
Let's take a look at how to make an authentic pot of Lạham-Taz-Ziemel!
A meaty category should not exclude a section for sausages. My recommendation for you today is a kind of sausage made of pork, various robust condiments (peppercorns, crushed coriander seeds), and aromatic spices.
The word " Zalzett " refers to a Maltese idiom that generally talks about the endless of time, "Iż-żmien itwal miz-zalzett" ( means "Age is longer than sausage"). The dish was given that name because of its simple shape.
The way Malta people make their Zalzett Tal-Malti shows a trace of British culinary art. It is pretty obvious since this country was a British colony for years.
Furthermore, unlike the other sausages that are mainly processed directly on the grill (or eaten when cooked), Maltese people love eating Zalzett Tal-Malti raw.
Don't Miss These Scrumptious Maltese Seafood Dishes
Since the sea abounds in Malta, seafood is essential for Maltese people's daily life. You won't regret trying the below suggestions.
Fish pie was a strange concept to me before I tried this scrumptious Torta Tal-Lampuki. This dish is a traditional dish from Malta served in every Malta household.
All the tastes from vegetables, tomatoes, and succulent fish flesh will linger on your tongue for days from the first bite. Not every fish can be used; it would be best if your lampuki pie contains lampuki fish (which is also why it has the name lampuki pie).
Mahi-mahi/dorado fish (lampuki) has the highest yield in Malta during August and December. As a result, you can have the best lampuki pie in this period of the year since the fish flesh will be fresher and meatier. Each mouthful of the treat is surely enticing.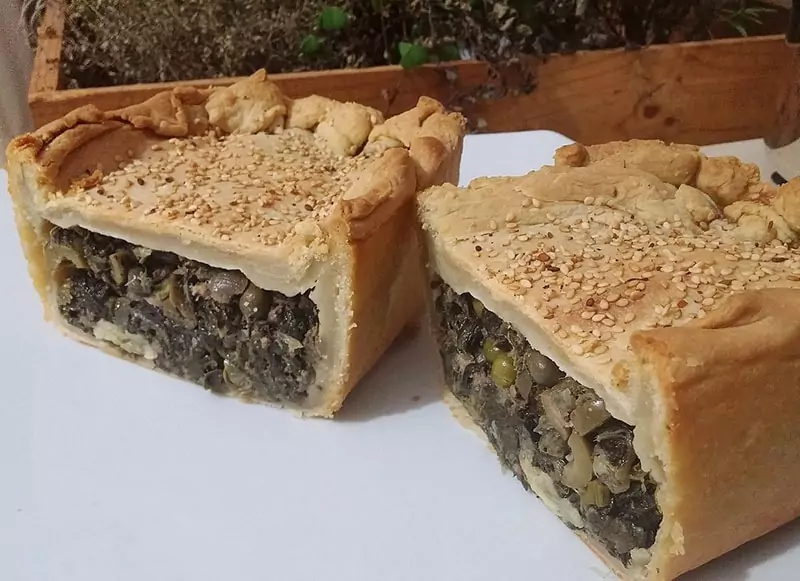 Besides the option of lampuki, you can also enjoy this tuna-filling pie. The combination of tuna and spinach is quite popular in Maltese gastronomy, and I guarantee you won't regret giving it a try.
With the addition of spinach, a kind of leafy veggie, and leaner protein from tuna, your Torta Tal-Ispinaci U T-Tonn is probably a bit more healthy than some other kinds of pie. You can even have it as a full course since there will be everything you need for a meal.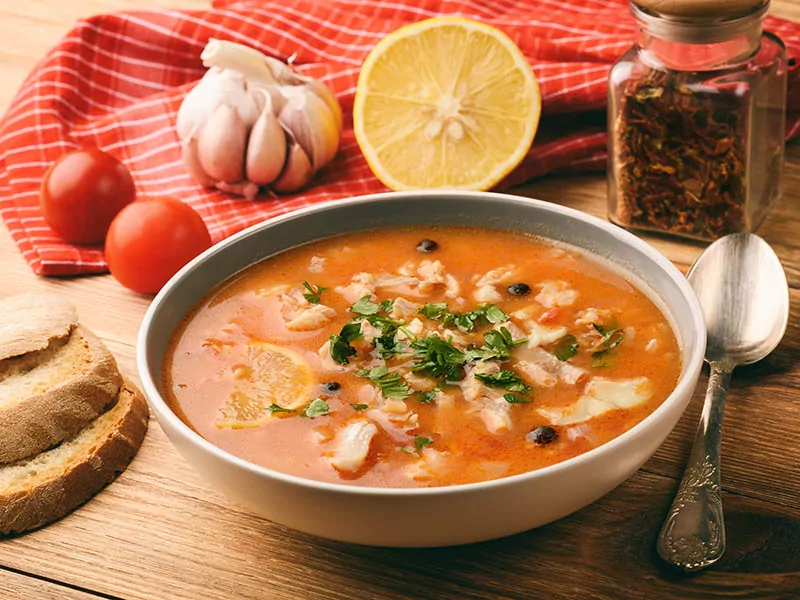 Now, on to the fish stew! Maltese Alijotta is a traditional delicacy prepared during Lent or on other occasions like family reunions. When you first taste the food, the first thing that "strikes" you is how exquisite the stew's broth is.
This Alijotta's distinctive deep broth comprises fish bones, fresh herbs/veggies, garlic, and the zest of citrus fruits. With this unique combination, the soup becomes the dish's star, appealing to everyone's taste buds.
There are no restrictions on the types of fish used in this stew, but I love the Alijotta with rockfish. Believe me when I say that the juice from this fish is out of this world!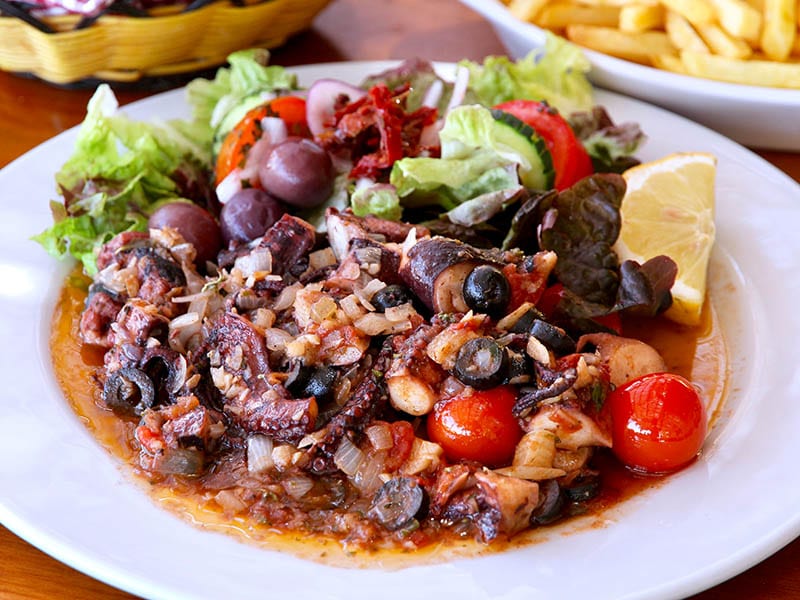 Want something different? Stuffat Tal-Qarnita with cut octopus is an option. The cook will quickly blanch the octopus in boiling water for a few minutes to minimize the unpleasant odors from the fresh seafood.
Maltese people will use garlic, cloves, special tomato paste (Kunserva), fresh diced tomatoes, orange/lemon zest, and parsley to accent the whole protein part. Thanks to various fragrant components, this treat is loved by many Maltese people.
Ideally, Stuffat Tal-Qarnita should be accompanied with crispy Hobza (Maltese bread) or cooked spaghetti (this combination is called Spaghetti Biz-Zalza Tal-Qarnit). Both are flavorful and worth a try.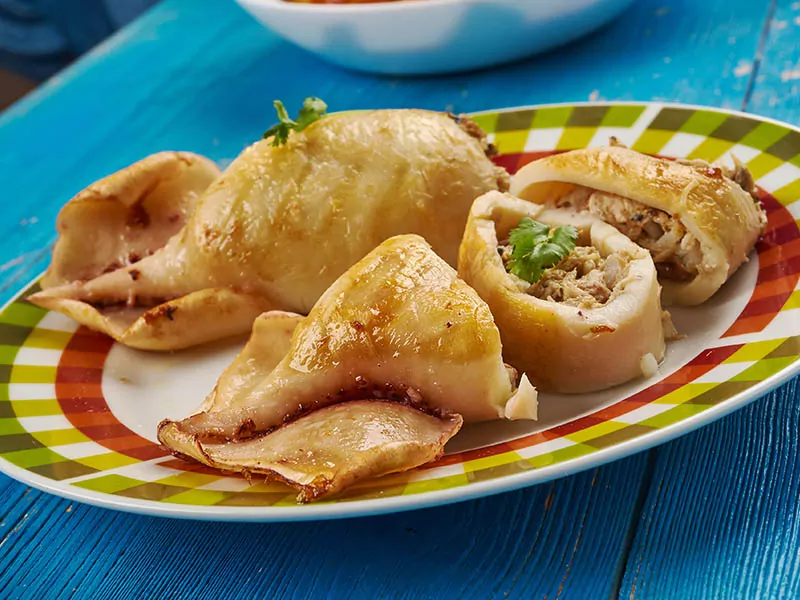 Not a fan of octopuses? What about stuffed calamari? Although there is no official recipe for this Klamari Mimlijia, and each restaurant might provide different variations of the treat, all of them are worth a bite.
The stuffing mixture for this traditional Maltese recipe includes numerous things (ricotta, chopped tentacles, breadcrumbs, and onions). After skillfully stuffing the squids, Maltese chefs will move to the next cooking steps of frying or baking.
The stuffed squid best matches with fresh lime juice and tomato sauce when serving. The mild sourness will efficiently add a refreshing effect to the whole treat.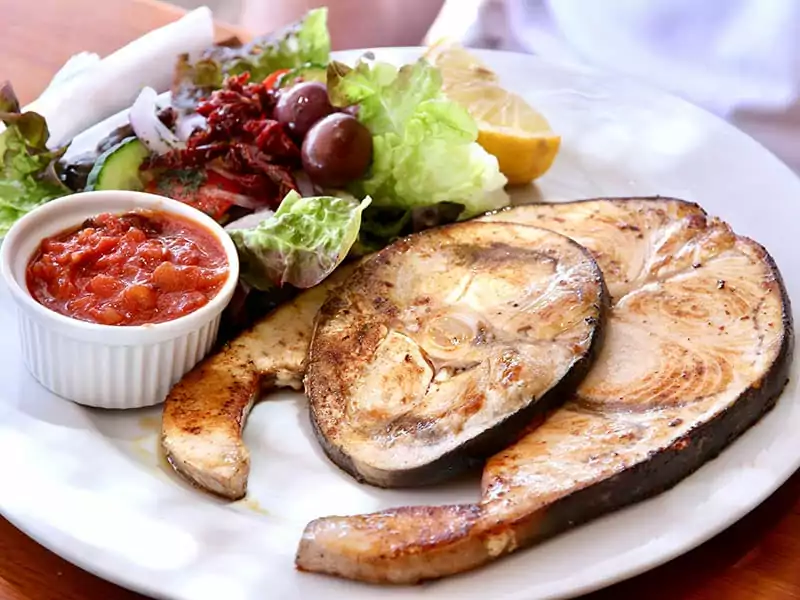 I will end the category with a grand finale. Once visiting any Mediterranean country, not only Malta, you should never miss the chance to experience swordfish. It is because you won't have the opportunity to have this palatable fish year-round.
Maltese anglers will catch the best quality swordfish for Pixxispad Mimli between July and mid-September. One fascinating fact about the cut of swordfish is its flesh will offer a meaty-like texture and hold incredible juiciness after cooking.
There is no need for any fussy steps or ingredients; just the natural taste of swordfish will be enough for a phenomenal gastronomic experience
Bread Or Bread-Made Treats You Should Look For In Malta
Bread is an everyday food in Malta, and you should not leave this country without trying their starchy dishes once.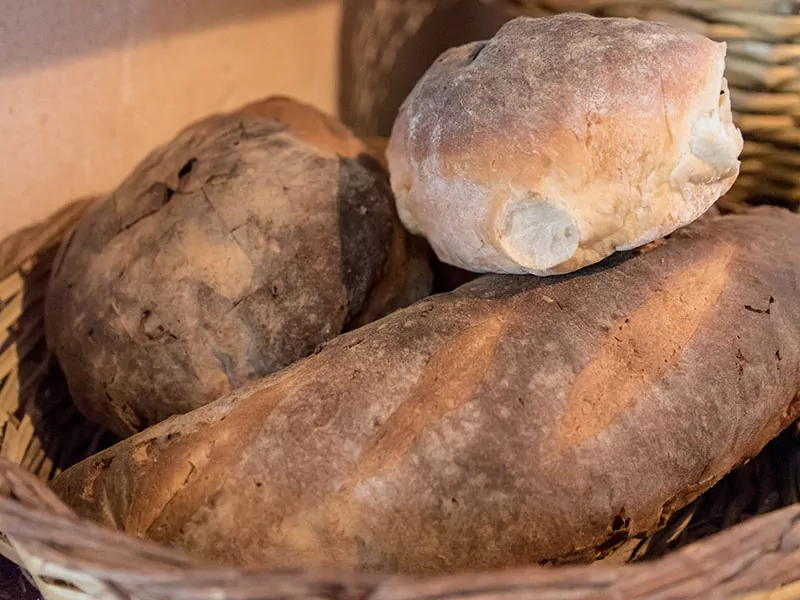 If you came to Malta and didn't try Hobza – their signature sourdough bread, you have missed a great chance to try a delicacy. Once you have the first bite of this irresistible type of bread, you will crave the next one immediately.
The bread's exterior is hard and crusty, while the delightful white interior is soft and spongy. For a fillingMaltese-style breakfast, I highly recommend eating this Hobza with the upcoming Bigilla bean dipping/spread.
A fast introduction that can briefly tell you some general info about Hobza.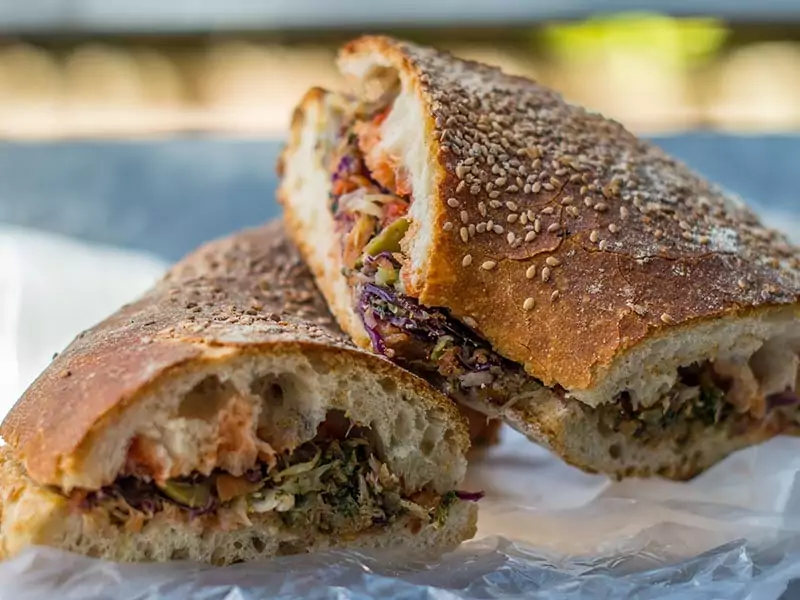 Once you come to any lunchroom around Malta, you might see the suggestion of Ftira on their menu. You can see a kind of stuffed sandwich with a distinctive shape. It is because the original shape of Ftira looks precisely like a dough-made disc.
The fillings for a normal Ftira are often the same as Ħobż biż-Żejt; however, it is possible to replace other ingredients such as Ġbejna (Maltese cheese), fried eggs, or bacon. Ftira is a common ingredient in breakfast sandwiches, similar to being a part of a lunch meal.
The treat originated from Malta in the 16th century and has been long-favored by the people on these islands ever since. Ftira even finds its position in the UNESCO Intangible Cultural Heritage list, declaring how much Maltese people love this bread.
In Malta, there is another way to apply Ftira in everyday dishes: As a base for a Maltese-style pizza. Yet, you won't see any mozzarella cheese. Instead, Maltese people will top it with their own cheese, Ġbejna.
To distinguish Gozo's pizza from the other pizza variants, take notice of the round potato slices on top of your dish. Potatoes are an irreplaceable component in Ftira Ghawdxija besides proteins like tuna, anchovies, or vegetables such as olives, tomatoes, and capers.
If you are not a fan of fish, you can swap tuna/anchovies for sausages, and your Ftira Ghawdxija is still palatable.
The best taste test of Gozo pizza you shouldn't miss out on!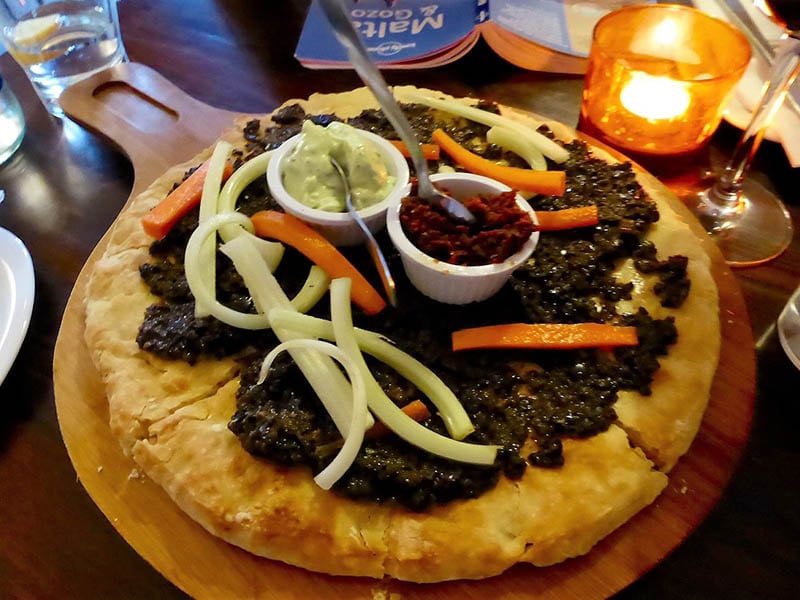 Ħobż biż-Żejt, which means "bread with oil", is a traditional, versatile bread dish with a crispy, mildly hard exterior. Maltese people will serve it for any meal since it is pretty easy to match with other things. Yet, the best meal to include Ħobż Biż-Żejt is lunch.
The reason for its name, "bread with oil", lies in the fact that people in Malta love eating the bread dish with olive oil and tomato paste the most. It might be simple, yet simplicity sometimes is a great allurement.
Now, suppose you prefer something more "complicated". In that case, you can opt for the other toppings of tuna, capers, ġbejniet (Maltese cheese), sundried tomatoes, olives, fresh herbs, and spices (pepper, basil, mint, or onions). The right to make a choice is in your hand.
Although it is a Maltese sweet treat, it still belongs to this category since bread is its main component. Bread is a precious food (that is both filling and affordable) in Malta, and people in this country will never throw the stale bread away.
Because of that, in the 18th century, Maltese people thought of a creative way to reuse the old bread. After a time, they created a sweet treat called Pudina Tal-Ħobż or bread pudding based on that idea.
Even though the ways to make this Maltese bread pudding vary from family to family, the general steps are to soak the old bread in liquid, add condiments to taste, and some citrusy fruits' zest for a better fragrance.
You won't regret following this Pudina Tal-Ħobż cooking guide.
Favorable Desserts And Snacks You Need To Try In Malta
Maltese desserts and snacks are so flavorsome that you will regret not trying them. To assist your first experience with these types of food, you should not ignore the dishes below.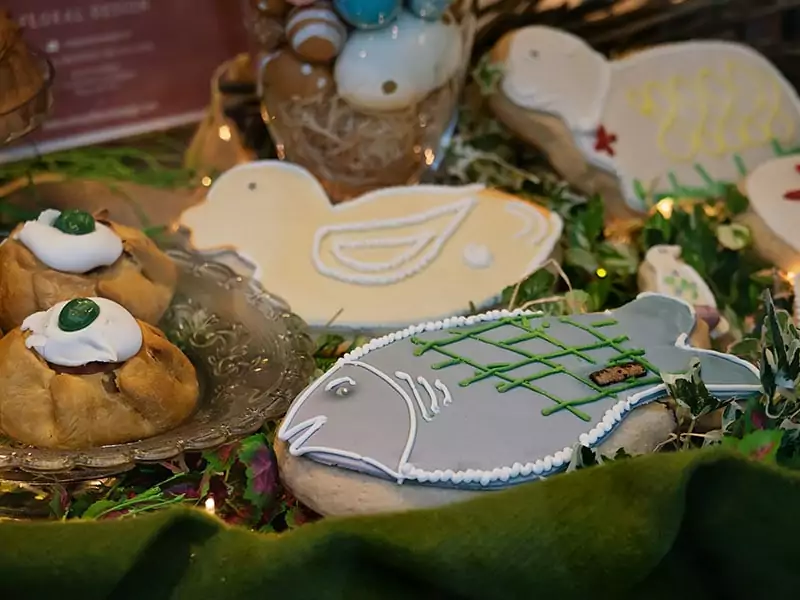 These Maltese animal-shaped cookies are not a dish that you can easily see every day as they are an example of a festive treat in this country. In detail, Figolli can be found easier on Easter, and it has various funny shapes and decorations to attract kids.
In the past, the shapes of Figolli were limited to lamb and rabbit. Meanwhile, you can now find various other shapes of fish or duck (as illustrated).
The ingredients to create Figolli are not complicated; the only things that differentiate it from other types of biscuits are the melted chocolate filling and the sugary icing on top.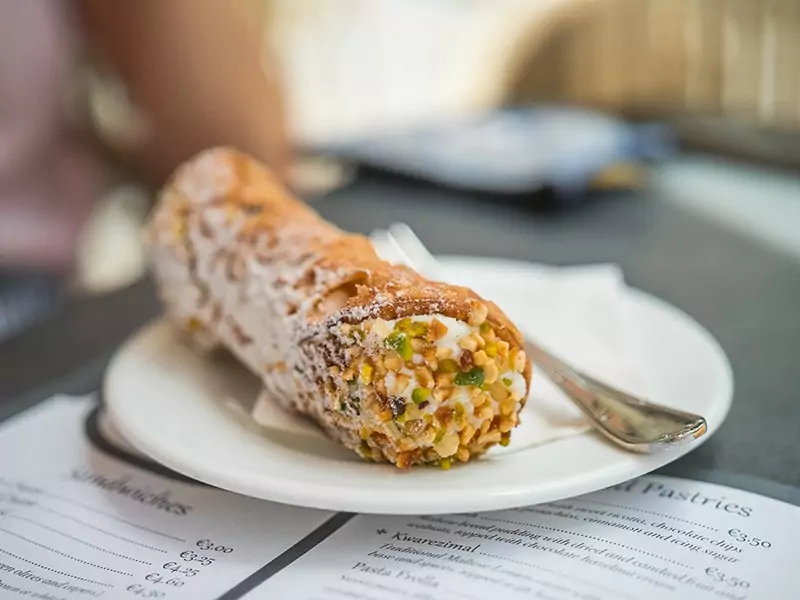 The original Italian Cannoli genuinely inspire Maltese Kannoli, and they have a similar appearance. About the origin of this delicacy, it was a recipe created in Sicily, Malta's closest neighbor, in 827–1091 AD (and in Caltanissetta, to be more specific).
Each fried pastry tube will be about 9 to 20 centimeters long and generally filled with sweet and creamy ricotta. The Kannoli will offer you a fascinating tasting experience from crunchy to soothing and creamy when having the bite.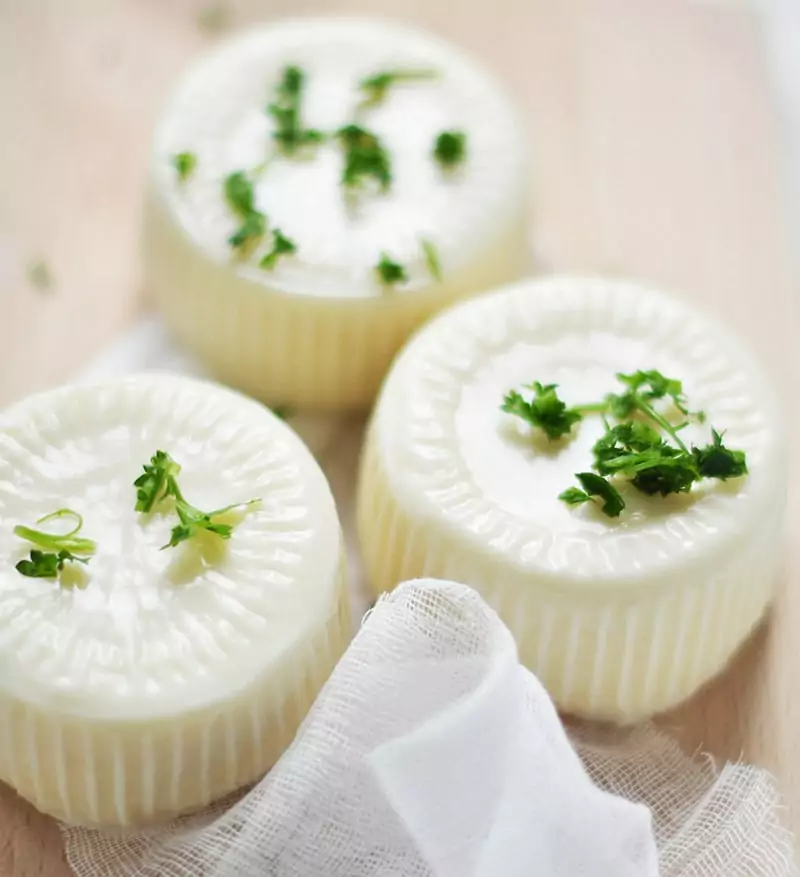 In the Maltese language, "Ġbejna" means "cheeselet" or "little cheese". Maltese cheese is renowned in the whole Mediterranean area. Ġbejna has long been among various Maltese beloved dishes for its unique tangy, milky, and creamy flavors.
Because the cattle are farmed locally, Maltese people mainly make Ġbejna from sheep milk (sometimes goat/cow milk).
The fresher/younger type of Maltese cheese (named Friski) is the most popular amongst visitors, but there are two others: peppered (Tal-Bar) and sundried Ġbejna (Moxxi). One fact about it is the local Maltese people prefer the peppered over the younger ones.
It is time to dig deeper and know how Ġbejna is made!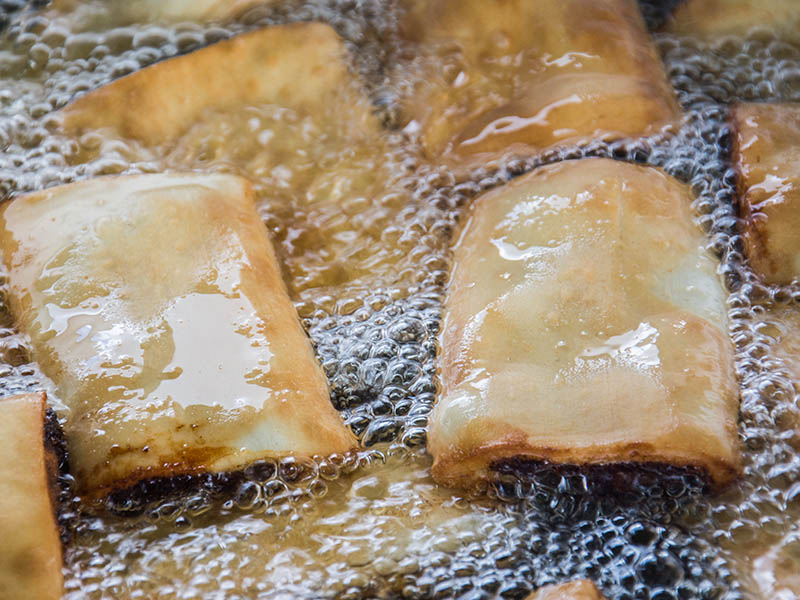 Imqaret is an Arabian-originated delicacy that came to Malta many centuries ago, from the 9th to the 11th centuries. That is also why you can find its "cousins" in Tuscan and North Africa.
If you love both fatty and sweet dish, this Imqaret is perfect for you. It is a deep-fried pastry that you should eat when it is still hot. When serving, the sellers will infuse your treat with some lovely citrusy scents and an anise-reminiscent smell from a special liqueur.
Nowadays, there is no challenge for you to have a piece of Imqaret at mini kiosks, street vendors, or on any occasion around Malta.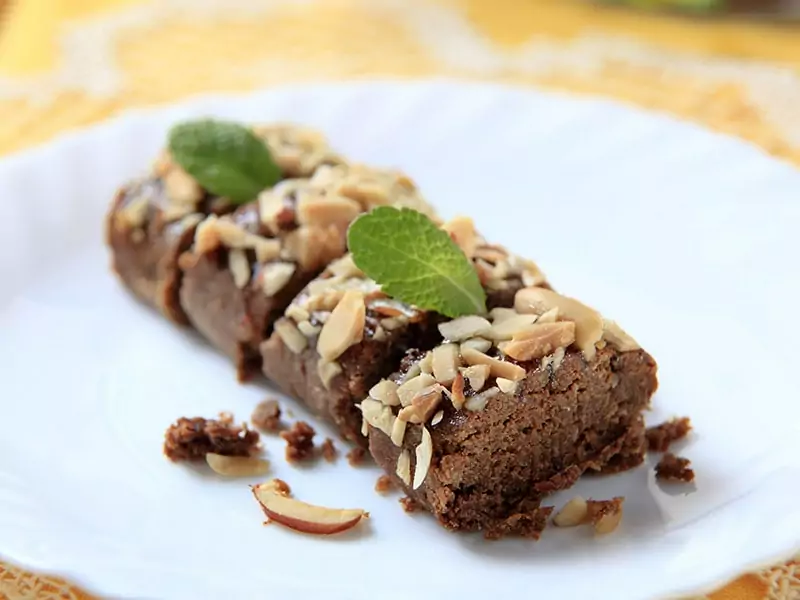 If you have lactose intolerance or are a vegan and still want to have cookies included in your diet, you should try this Maltese Kwareżimal. The food consists of 100% no dairy or animal products. The ingredients of Kwareżimal are all from fruits and nuts.
In Lent, a religious occasion, Kwareżimal (also called Maltese Lenten cookies) is usually prepared as a vegetarian dessert. The name of the cookies, Kwareżimal, was also derived from the "quaresima/quarezima" (means Lent period).
The cookies were introduced to this country thanks to the Knights of Malta. Nowadays, Kwareżimal is a sacred dessert that is worth trying once in Malta.
Looking at this instruction might make you crave a piece of Kwareżimal.
These biscuits/cookies not only offer hints of almond, but they are also genuinely made of ground almond/almond powder (and even sweetened by almond paste).
Crispy on the exterior with a mildly chewy texture interior is what you can expect from your first bite of Biskuttini Tal-Lewż.
The treat is both delicious and relatively easy to make; therefore, you can see it frequently on a daily basis (at a coffee shop) or some special occasions (such as christening parties).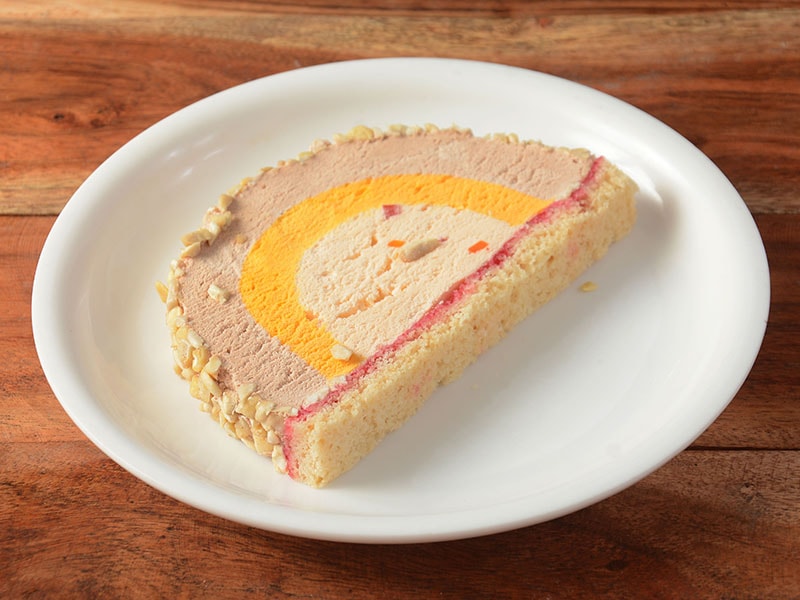 Cassata is a Sicily-originated sponge cake in Palermo in the 10th century and was first mentioned in Corleone in 1178. Its name takes after the Arabic word "qas'ah", which refers to the bowl regularly used to shape the cake.
The colorful treat arrived in Malta years ago, and Maltese people still keep the original Sicily version's original recipe. The most prominent ingredients of the cake are marzipan (almond meal), almond paste, liqueur, and sweetened ricotta.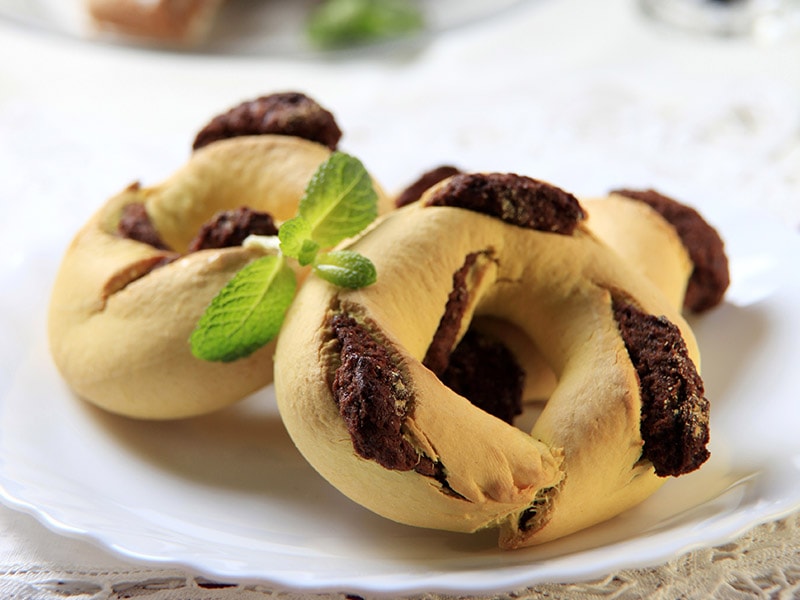 Qaghaq Tal-Ghasel is a beloved sweet treat in Malta. It is a traditional delicacy of Malta, but the first painting of Honey Ring was painted in Sicily (by Pasquale Leonetti in 1762).
These sweet rings are filled with aroma from star anise, cloves, and the lovely sweetness from treacle (uncrystallized syrup) and blackstrap molasses. When eating this Christmas specialty, the best part is breaking the rings in half and seeing the filling gently oozing out.
In recent days, instead of being prepared for only Christmas, you can easily find Qaghaq Tal-Ghasel as a daily sweet treat. Therefore, there will be no more "obstacle" between you and this toothsome delicacy.
Sneak peek: You can know the secret of Qaghaq Tal-Ghasel right here!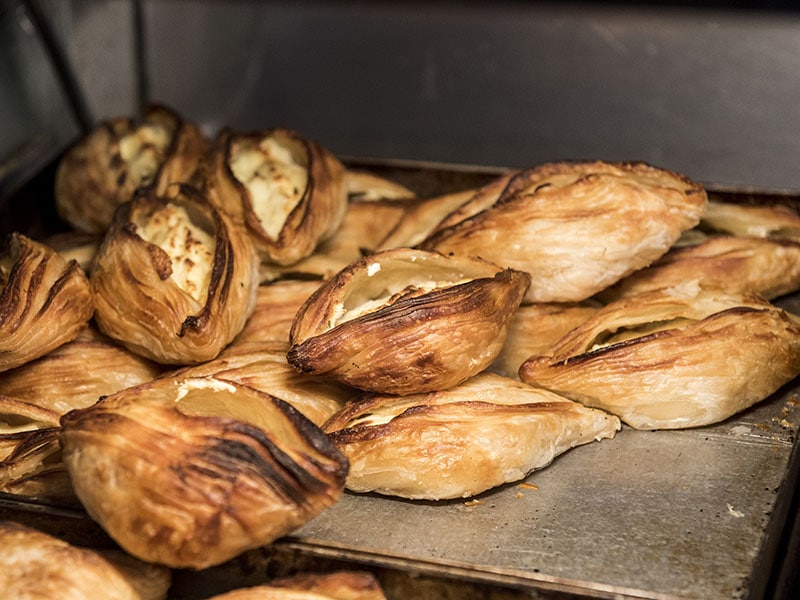 Pastizzi is such a popular street food in Malta that visitors can find it easily in any corner of the country. It first appeared in Rabat (Malta) about a century ago before it became a signature dish of this beautiful country.
A piece of Pastizzi might remind you of a croissant (in a diamond shape) with a delicious secret embraced inside. Basically, Pastizzi is a type of baked bread stuffed with ricotta cheese or mushy/mashed peas.
You can still find some other variations of this treat which offer apple, spinach, corned beef, or even anchovy. All of them are affordable, so you should give them all a go.
Pastizzi is pretty healthy because it does not have many ingredients from sugar or fat. Then, the food remains healthy as long as you do not overeat it.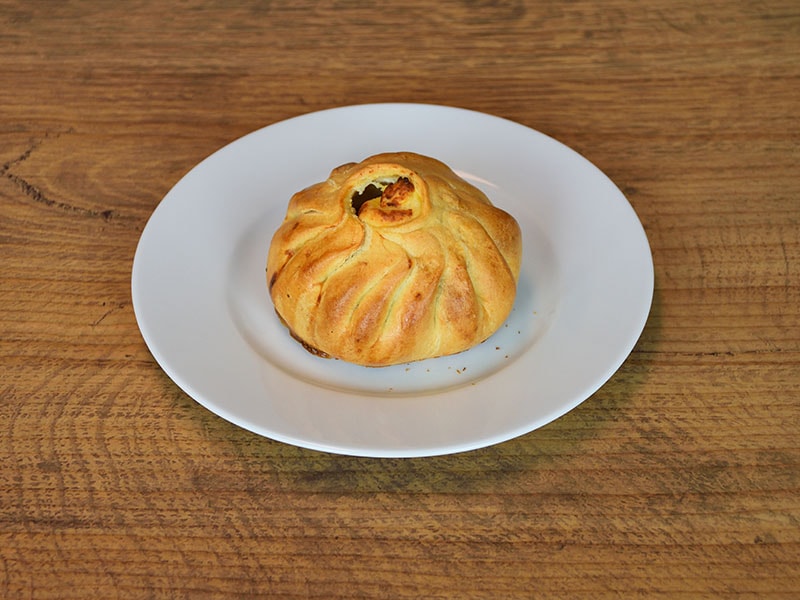 This Qassatat is relatively similar to the previous Pastizzi with a slight difference in appearance. Maltese Qassatat or Qassatat Tal-Irkotta also started from the age of the Knights of St. John, more specifically, in the 16th century.
The dumpling-shaped and shortcrust pastry (a bit thicker than Pastizzi's case) is loaded with fillings.
Since Qassatat is small and handy enough, Maltese people love having it as street food and a light treat during the sacred Lent.
Other Enjoyable Maltese Delicacies
Those above dishes are not all you can have from me. There are various other palatable foods, and here are some more of them.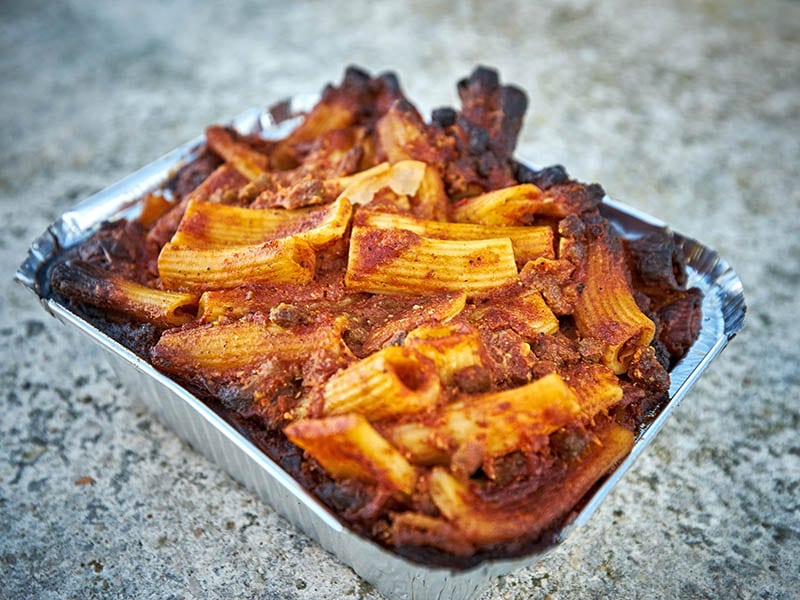 Have you ever heard of macaroni as a pie filling? No? Well, there's a first time for everything. Timpana's Italian origin might go hand in hand with the appearance of macaroni.
Proteins (diced chicken liver, bacon, minced pork/beef), herbs, spices (onion, garlic), condiments, meat sauce, and cheese will be layered over a layer of shortcrust (along with some cooked macaroni). Then, people bake Timpana until it reaches a dark amber color.
A portion of Timpana will be hearty enough for a satisfying Maltese dinner, so if you are wondering what to eat, why not consider a plate of Maltese pasta pie? It will be a heart-warming selection, and you will thank me later.
Do you wonder how it feels like to have Timpana on the street?
29. Bajtar Tax-Xewk (Opuntia/Prickly Pears)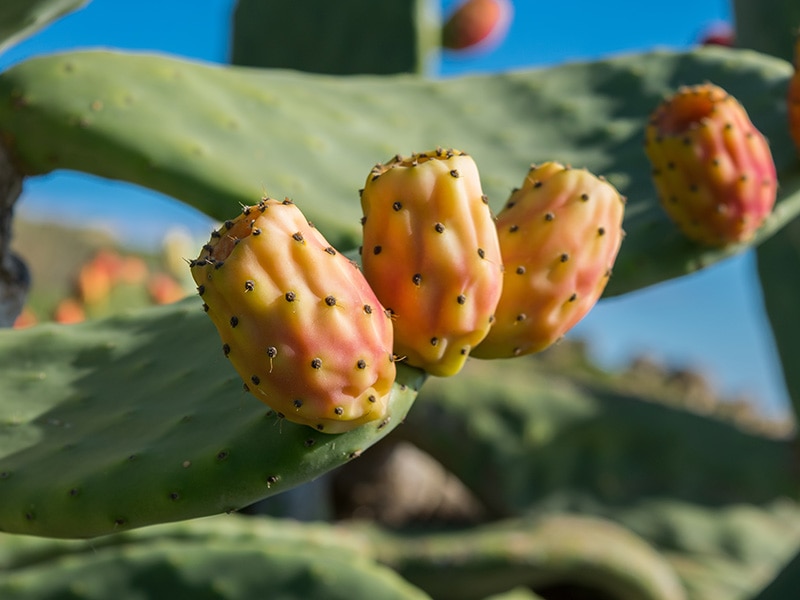 Don't worry; the tiny thorns won't sting you if you know how to eat them correctly. These cacti fruits are called Bajtar Tax-Xewk in Malta, and they are known as the earliest cultivated cactus.
Maltese people divide the fruits into several variations, each one has a different name, and the three most famous are red (l-aħmar/l-ingliż), yellow (isfar/Malti), and white (abjad/Franċiż). Almost all of them taste like ripened strawberries.
Prickly pears are used a lot in Malta since they help with insect stings, inflammations, stomach aches, bone pain. Their extract is so palatable that it can be used in sweets, jams, or even liqueurs.
When coming to this beautiful country, you should experience their exotic prickly pears liqueur once.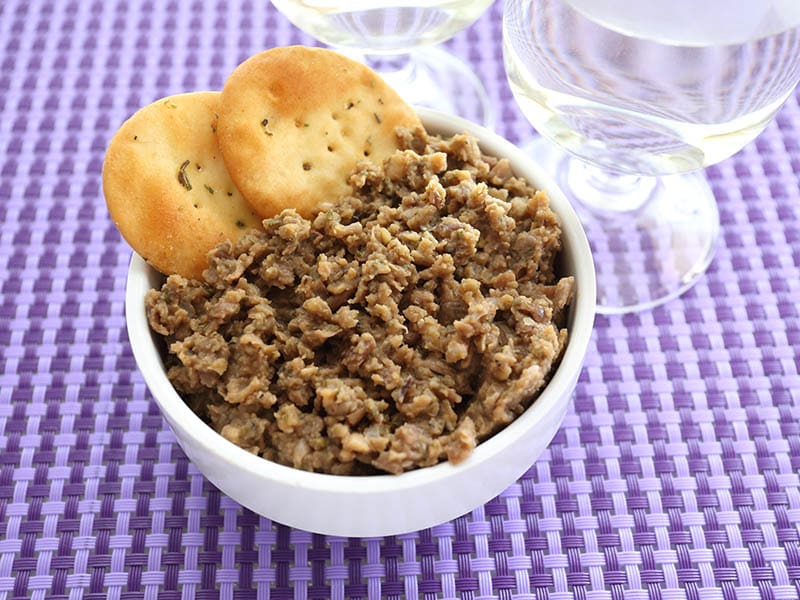 Bigilla is a traditional Maltese bean dipping (or spread for bread/crackers) frequently served as an "hors d'oeuvre" (appetizer) or as a snack. Although it is only made of mashed beans, the food's tastes will surely please your taste buds.
Ful Ta' Ġirba (or dried tic beans/Djerba beans) is typically the main component for Bigilla. Some garlic, olive oil, and fresh herbs (mint/basil/parsley) are also used to add layers of aroma to the spread.
No matter where Bigilla came from (there is no official information about this food's origin), it has been loved by Maltese people for a long time.
Soppa Tal-Armla is a traditional Maltese food created in this country years ago. It has its name "widow's soup" because the ingredients to make the food are basic and affordable to the widows (who used to be poor).
Nowadays, when life has become better, the recipe and components that Soppa Tal-Armla calls for remain the same. Consisting only Ġbejna (Maltese cheese)/ricotta, root veggies (potatoes, carrots), and legumes (broad beans), the dish might be simple, yet it is enjoyable.
Nothing can compare to the feeling a bowl of widow's soup offers you on cold, humid winter days. That is also why Maltese people prefer enjoying Soppa Tal-Armla when the weather is getting colder.
You might not want to miss this instruction to make this Maltese widow's soup.
Minestra is another kind of vegetarian-friendly soup on the list, but it is not a recipe from Malta. One notable thing about the Maltese Minestra is it has a name derived from the Sicilian Minestra, but the ingredients of this Maltese soup resemble the Italian Minestrone.
While the original Minestra (the word means "soup" in Sicilian) requires meat ingredients, the Maltese one needs only vegetable components such as marrows, carrots, and pumpkin. Sometimes, Maltese people add some pasta and beans to make it heartier.
Minestra is also a soup that people in Malta will crave when the winter comes, and the ways of serving it are quite the same as Soppa Tal-Armla (hot or cold, with some slices of toasted Maltese bread).
Kapunata is a vegetarian dish renowned as the Maltese version of Ratatouille (a specialty in Provence, France). The food is believed to have first appeared in Malta long ago and is increasingly a staple in the Maltese generations' hearts.
You can also find another variation in its neighbor, Sicily's Caponata. Maltese Kapunata has various veggies (tomatoes, eggplants, onions, olives, and capers). Vinegar will be added to the thick soup-base dish to upgrade the dish's flavor profile.
While you can have two ways to serve your Kapunata (hot or cold), some crispy slices of Maltese bread are always a must. Maltese people sometimes enjoy their treat with a plate of palatable tuna steak.
Maltese Imqarrun-Il-Forn has its origin in Sicily, Italy, and is widely loved in Malta. Every household will have its own recipes for this unique baked pasta dish, so the variations of Imqarrun Il-Forn are plenty.
It might remind you of the previous Timpana; believe me, it is lighter and more basic. A standard portion of Imqarrun Il-Forn includes only macaroni, meat sauce (Ragù), cheese, boiled eggs, and without a shortcrust layer like Timpana.
This will be a lovely way to know how to make a perfect Imqarrun Il-Forn.
35. Platt Malti (Maltese Platter)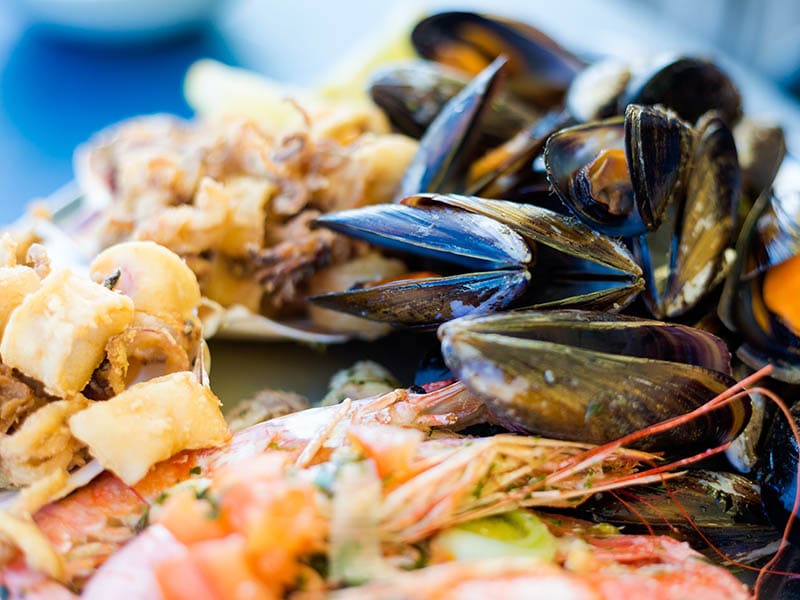 Just as its name, you can expect everything to go on the same plate or platter. On each Platt Malti, you will have bunches of food options to try a pinch of each Maltese delicacy.
The above illustration is an example of the seafood platter, yet, several others can be Ġbejna, Kapunata, Bigilla, sundried tomatoes, or some Zalzett Tal-Malti. Although you have many other choices, these are the most recommended ones.
Two notes for you when enjoying this delicacy are sharing it with your loved ones and serving it with a glass of good wine. Nothing can go wrong when pairing Mediterranean food with some wine.
Are You Ready For A Malta Trip?
How about coming to Malta on your next vacation and trying the dishes I recommend today? If my suggestions please you, please share this article with your loved ones or friends to help them either.
Are there any other foods that you think should be included here? Feel free to comment on the dish's name below to share it with me. Sharing is caring!