You wonder whether tofu is gluten-free because you have celiac disease or follow a gluten-free diet. If you do, this article is for you because it will give you a better understanding of gluten, tofu, and more.
And even if you neither have Celiac disease nor follow any special diet, I still encourage you to read this post to gain more useful knowledge about gluten and tofu. That said, let's find out what we have here!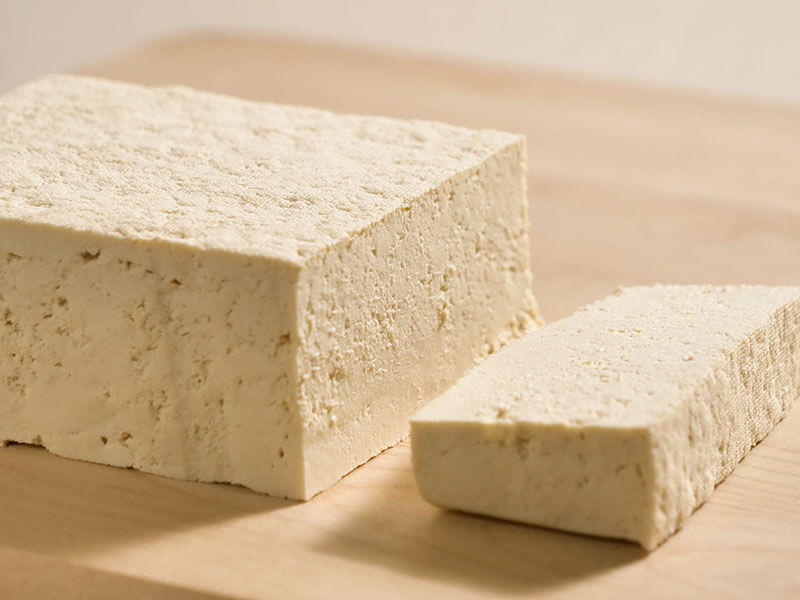 What Is Gluten?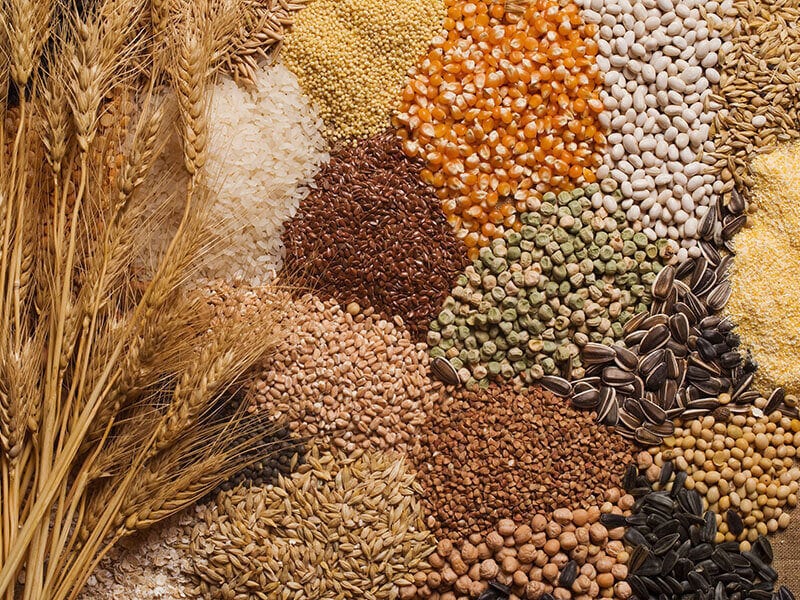 If you have no idea about gluten, let me give you an overview of this protein.
Gluten is a group of proteins that can be easily found in such grains as wheat, rye, and barley. There are 2 main proteins in gluten: glutenin and gliadin.
Gluten is used to make the elastic consistency of the dough and make the food chewy.
The Benefits And Drawbacks Of Gluten
Maybe you think it is better not to have gluten in your food because it is so bad for your health. But if you are fine with the side effects, you will find gluten is not an unhealthy protein.
Gluten Brings Benefits To Our Health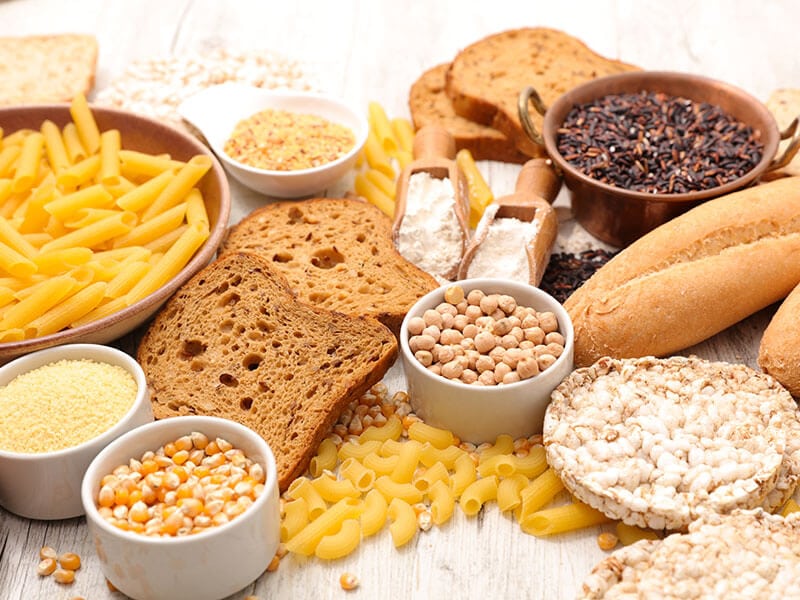 Gluten is not always an enemy, and it brings certain advantages to your body.
Gluten can lower heart disease and stroke risk. Furthermore, if you are suffering from diabetes, gluten can help to lower its development. Gluten is food for good bacteria in your gut when it acts as a prebiotic. It helps your digestive system improve and enhance absorption. (1)
Drawbacks Of Gluten
Many people can't deal with gluten or are not allowed to have gluten in their diet because it negatively influences their health. There are 3 main cases are not allowed to use gluten food:
Non-Celiac Gluten Sensitivity
You must be sure about your gluten sensitivity status before having gluten-containing foods. Otherwise, you will be in big trouble. There will be mild signs such as diarrhea, constipation, flatulence, and stomach pain.
Celiac Disease
If you have Celiac disease, the symptoms are even more severe. After consuming food with gluten, it will disorder your autoimmune and cause unintentional weight loss, malnutrition, and intestinal damage.
Furthermore, not only your immune system is influenced, but also the gut wall. Consuming gluten foods with celiac disease can cause many different symptoms: anemia, digestive discomfort, or tiredness.
Wheat Allergy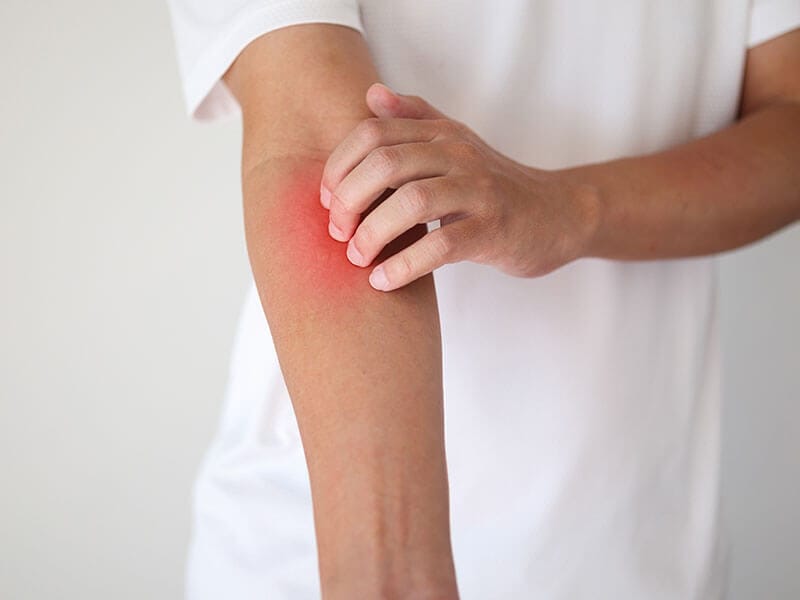 You may not experience severe symptoms like celiac, but it can cause some mild ones relating to the digestive system or itch. This allergy is most common in children, but it is also something that they will outgrow as they reach older.
Watch this video to know more:
List Of Foods Contain Gluten
Luckily, you can easily avoid gluten because I will give you some common foods that can contain gluten.
Here is the list of foods that contain gluten that you should be aware of: bread, malt, Brewer's Yeast, triticale, croissants, cookies, pasta, noodles, pancakes, french toast, pizza, ramen, udon, and so on. (2)
What Is Tofu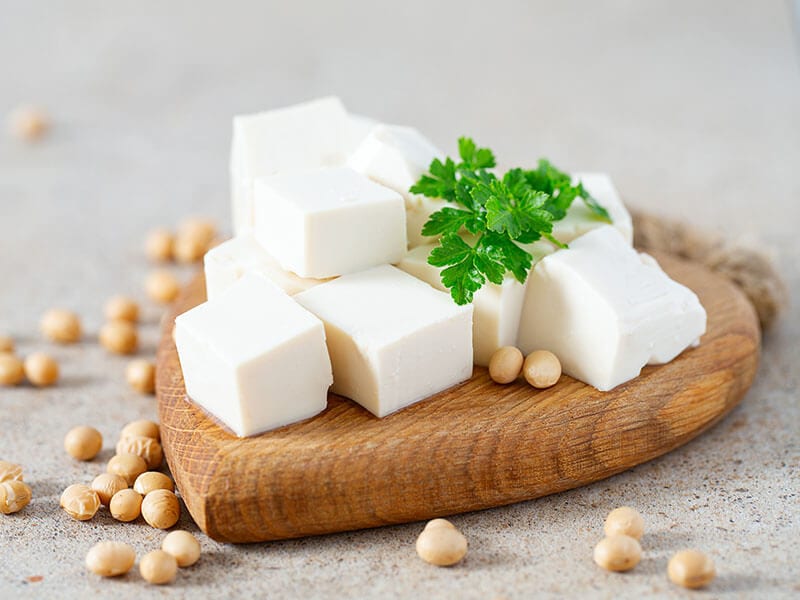 Tofu is a high protein plant-based item that can replace meat or animal proteins in your meal. It's a healthy item for your diet. The taste of tofu is very mild, so you can use it in many recipes.
Tofu is a white curd made from three main ingredients: soybeans, water, and coagulants. The coagulant works as a gel, curdling soybeans and water until the mixture of tofu forms. All these items are gluten-free and are safe choices for the ingredients in tofu.
The shelf life of tofu will differ depending on the tofu type and storage method. In general, you should enjoy tofu as soon as possible after buying it for the best quality.
NOTE: You can use nigari (the liquid that remains after the table salt is removed from seawater in the salt extraction process) as a coagulant to curd the tofu. You can also use lemon juice or vinegar as an alternative.
How do they make nigari, and what is it used for? You can see this video to know more:
How Tofu Is Made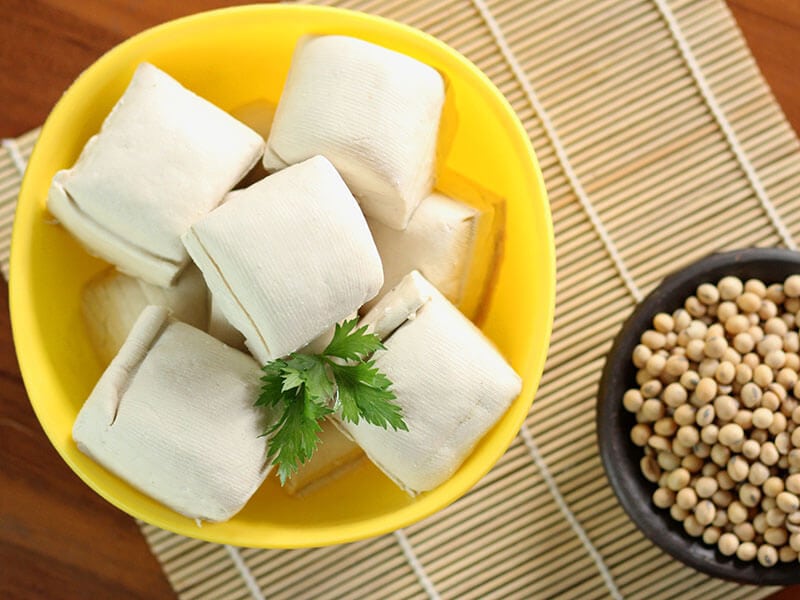 Dried soybeans are soaked and then crushed. After that, the slurry of soybeans is boiled with water and strained to become soy milk. Then the coagulant is added to the mixture and simmered until the tofu is formed separately from the whey.
The tofu will be pressed for the moisture to drain out. It takes 15 to 20 minutes. The longer the tofu is pressed, the firmer tofu will become.
The instructions in the following video will help you learn how to make tofu at home.
Types Of Tofu
Tofu has a variety of textures but the same taste. It depends on the amount of liquid that you remove from the tofu. Let's discover the different types of tofu:
Silken Tofu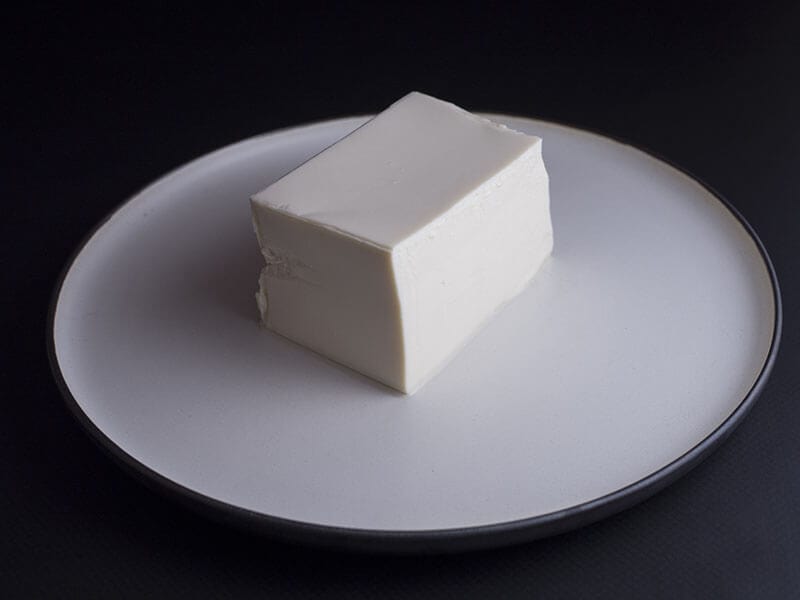 The moisture in silken tofu is left undrained or unpressed, so all the whey is retained inside. Therefore, silken tofu is very silky and smooth with a creamy texture. Hence, it also requires to be handled gently to prevent it from falling apart.
There are many ways you can use silken tofu: blended, sauce, pudding, or desserts.
Chickpeas can replace soybeans easily to make tofu with these instructions.
Soft Tofu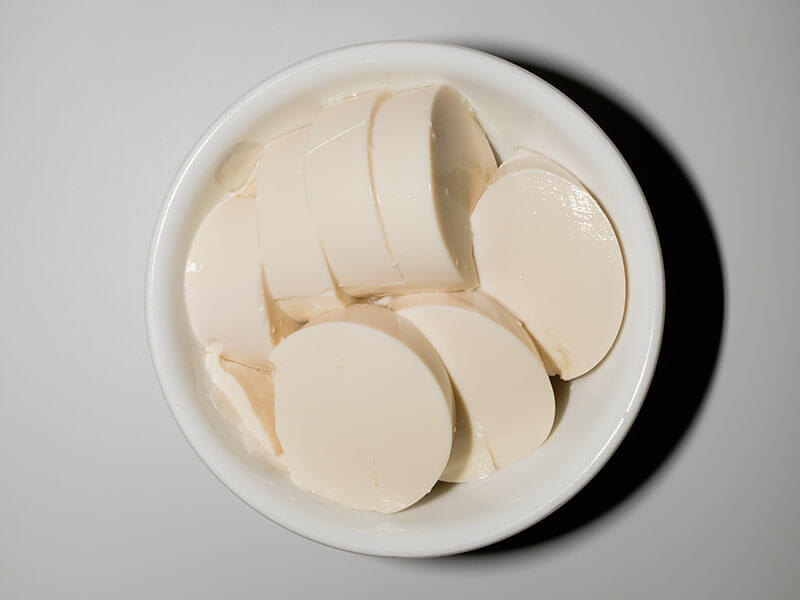 The moisture of soft tofu is removed, but a little less than the silken. This tofu has a texture with a delicate appearance but still needs mild handling.
There are plenty of great Chinese tofu dishes that you can make with soft tofu. Just like silken tofu, with a soft texture, it is also ideal for making pudding, sauces, or desserts.
Learn how to make an easy saucy tofu dish with soft tofu and ground pork.
Firm Tofu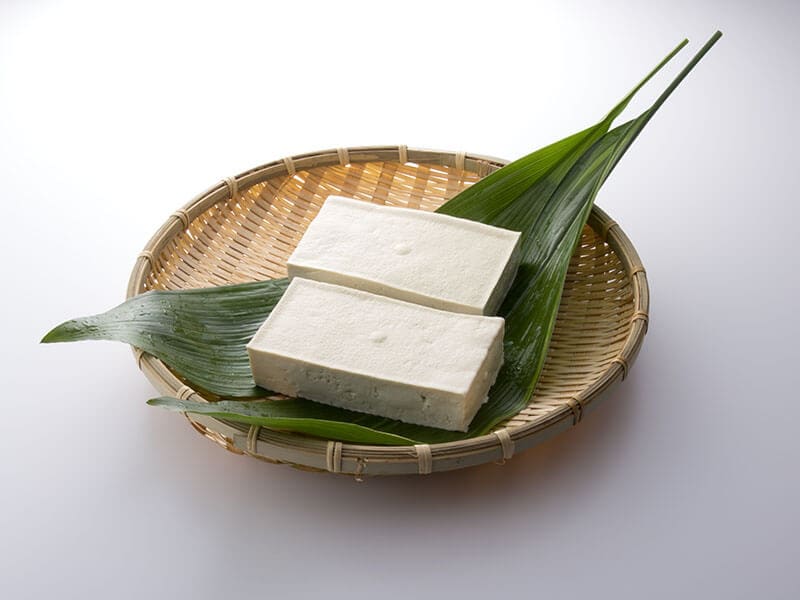 Firm tofu has less water and is more solid than the two types above. This type of tofu is tight but not firm enough and can still fall apart. Therefore, it is not possible to cut it into blocks or cubes.
Firm tofu is an excellent substitute for Ricotta cheese. Plus, you can serve this type of tofu in many ways, like baked, deep-fried, and stir-fried.
If you are curious about how to make firm tofu at home, you should refer to this guide.
Extra Firm Tofu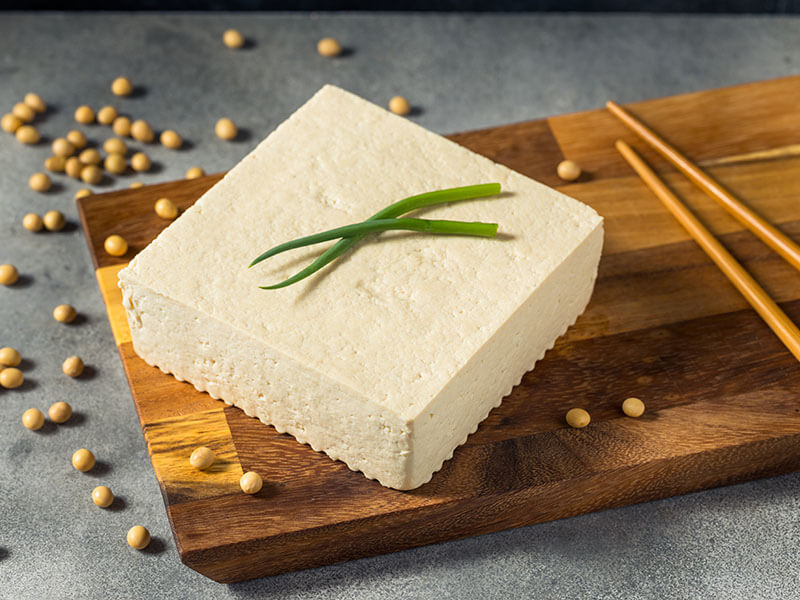 This tofu has the tightest texture of any block. It can hold well when you cut it into small cubes, squares, or slices. You can use it as an alternative to mushrooms.
It is ideal for making crispy dishes: deep-fried, pan-fried, stir-fried, or we can also use it for baking, and boiled dishes.
Is All Tofu Gluten-Free?
Not all tofu is gluten-free. Let's discover which contains gluten and which does not.
Plain Tofu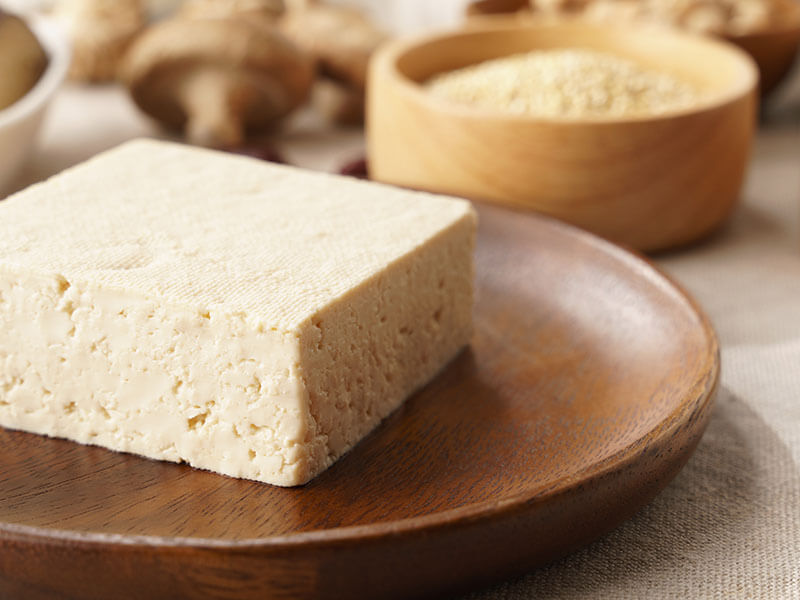 If you are looking for gluten-free tofu, plain tofu or traditional tofu will be perfect.
Plain tofu is made from 3 main ingredients: soybeans, water, and coagulant. The soy milk used in making tofu is non-gluten, and so is the coagulant such as nigari, lemon juice, or vinegar. Therefore, this is the best choice for your gluten-free diet.
Flavored Tofu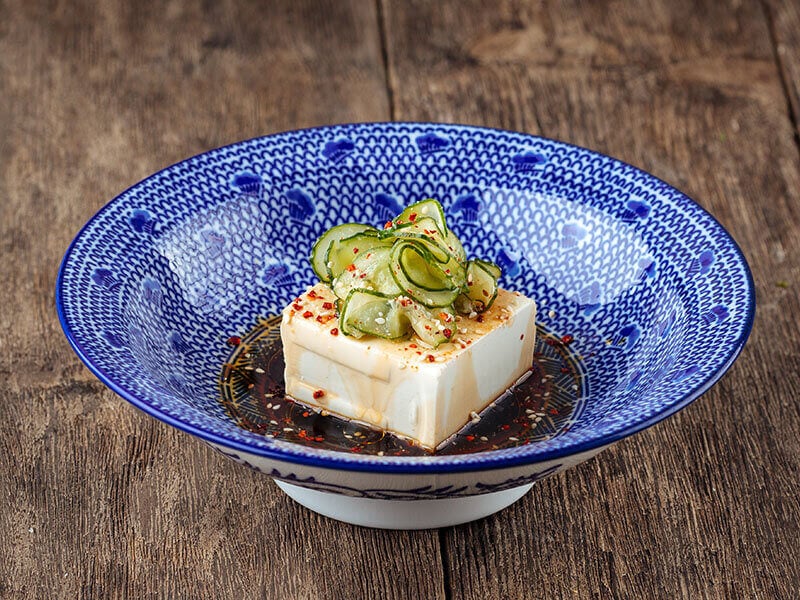 Unlike plain tofu, flavored tofu is what you want to be aware of. The seasonings, ingredients, or sauces containing gluten are usually added to the tofu.
Soy sauce is a perfect sauce to use with tofu, but it is not gluten-free because it has wheat as an ingredient, as does the Teriyaki sauce. You should note Fish sauce, sesame, and chipotle sauce as gluten items.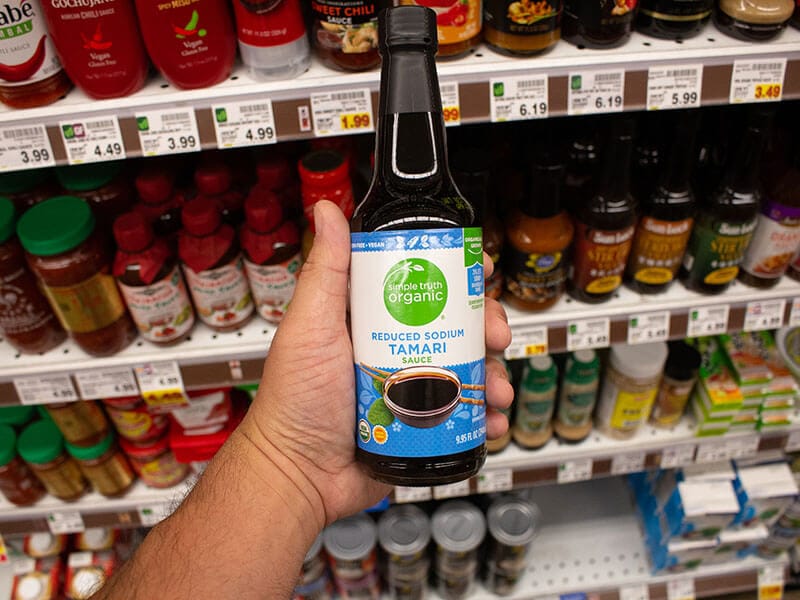 NOTE: Tamari is a safe choice if you are looking for a flavor for your tofu. It is known as a soy sauce with no gluten, and it will be a perfect alternative.
Let's make a gluten-free tamari soy sauce yourself.
Be Aware Of Cross-Contamination And Cross Contact
When you cook, it is important to avoid cross-contamination. Trust me, you don't want to face this problem.
Tofu can be cross-contaminated when you process it with other foods or ingredients that contain harmful bacteria. It can cause foodborne illnesses such as diarrhea, nausea, or headache…
Type of cross-contamination:
Food-to-food
People-to-food
Equipment-to-food
Cross-contact is also one of the reasons that tofu contains gluten.
Cross-contact can happen sometimes. When the soybeans used for making tofu are grown alongside foods that contain gluten, such as wheat, barley, or rye, they are easily cross-contacted.
Moreover, tofu can be cross-contaminated when manufactured with gluten-containing foods in the same facilities.
It's time to learn food safety: how to avoid cross-contamination.
How To Make Sure Your Tofu Is Gluten-Free
If you are following a gluten-free diet or having a problem with gluten intolerance, it is compulsory to find a gluten-free tofu brand. Let me suggest some ways for you to find one.
Look For The "Gluten-Free" Label On The Products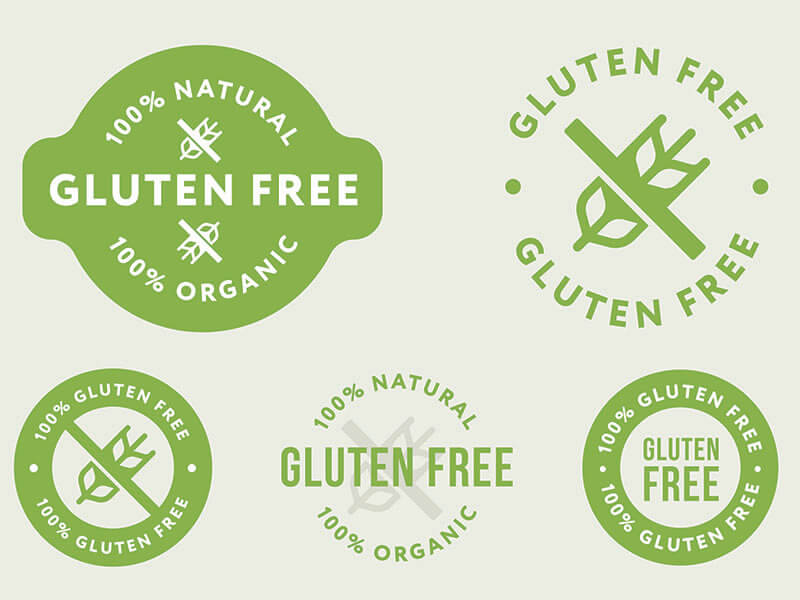 The manufacturers usually label their products "gluten-free." All you need to do is look for the label on the tofu. Do not hesitate to ask the seller if you don't know whether it is gluten-free or not.
Order Gluten-Free Tofu For Your Meals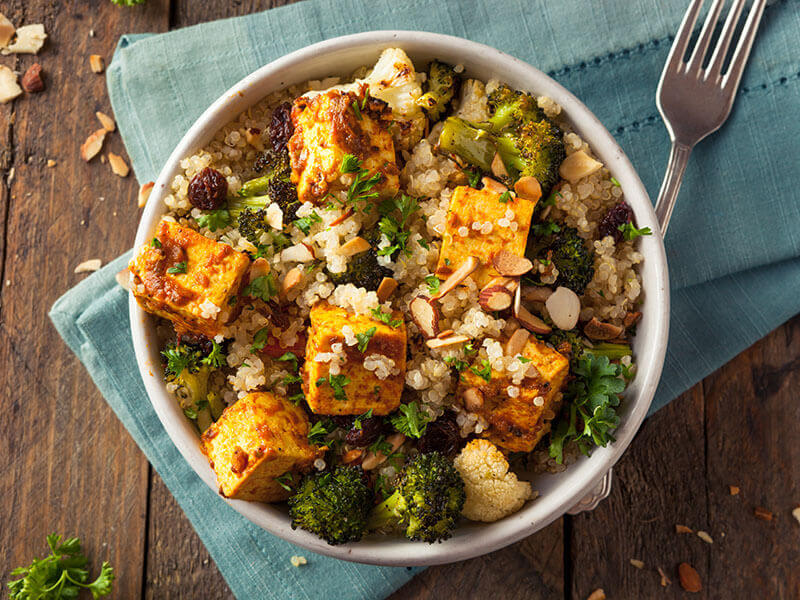 When you are at a restaurant, a convenience store, or somewhere else, make sure that you order gluten-free tofu, and ask them not to add ingredients that contain gluten to your tofu.
Understand What You Have For Your Meals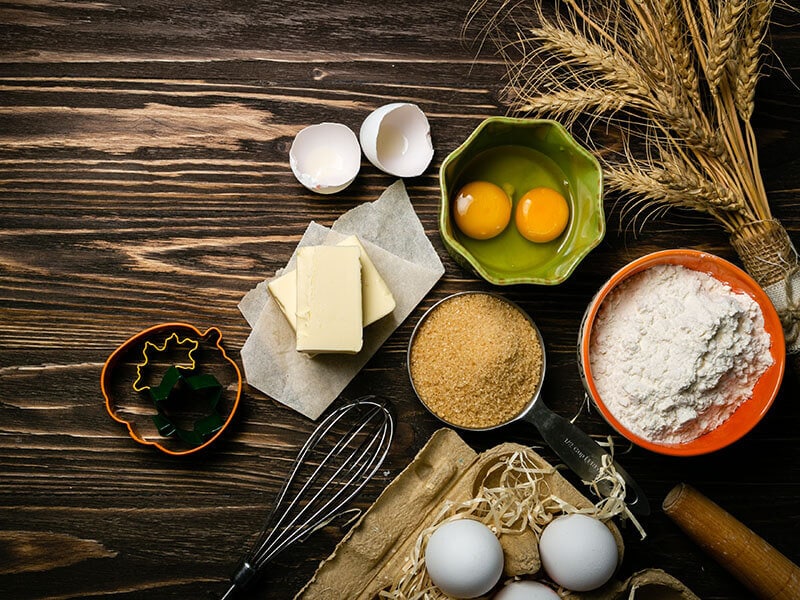 If you feel like cooking a meal with tofu, you are about to have yourself a recipe. Make sure that you understand clearly all the ingredients.
You should prepare the gluten-free ingredients before cooking them with tofu. I can recommend basic ingredients such as ginger, garlic, and lime. There are still many other gluten-free ingredients for you to search for, so be sure about them.
NOTE: Let's start with basic recipes first.
Gluten-Free Tofu Brands
There are many different brands of tofu on the market. Therefore, it is important to choose a brand that supplies safe tofu for your diet, especially for those who follow a gluten-free diet.
Here are some reliable gluten-free tofu brands that you can try:
Azumaya Tofu
Nasoya Tofu
Morinaga Silken Tofu
House Foods Tofu
Mori-Nu Firm Tofu
Simple Truth Organic Extra Firm Tofu
House Foods
There are some Gluten-free tofu brands but not labeled that you can look for:
365 Tofu
Trader Joe's Tofu
Wildwood Tofu
O Organics Tofu
Sunrise Tofu
Gluten-Free Tofu Recipes
There are many ways you can enjoy your meals with gluten-free tofu. Here are some recipes for you to cook your tofu without minding the gluten:
Thai Red Curry with Tofu:
14 oz (394g) firm Tofu
½ cup (114g) Thai red curry paste
2 cups (350g) broccoli
1 small red bell pepper or ½ of a large one
1 cup (236ml) unsweetened coconut milk
1 tbsp gluten-free soy sauce
2 tbsp oil
Chipotle (optional)
Thai basil leaves
Salt and kaffir lime leaves (optional)
Step 1: Dice Tofu
Dice the tofu into large chunks or cubes.
Step 2: Chop Pepper
Chop the bell pepper.
Step 3: Heat The Oil
Heat the oil in a pan, then add the curry paste. After that, add the tofu.
Step 4: Add Soy Sauce And Coconut Milk
Add the soy sauce and half of the coconut milk.
Step 5: Add Veggies And More
Add the vegetable, Thai basil, remaining coconut milk, and salt to taste.
Step 6: Cover And Simmer
Cover and simmer on low for 5 minutes. Then remove from heat and enjoy your meal.
NOTE: You can add chipotle for more spice. I recommend you to have this dish with rice.
Creamy Coconut Tofu Curry
350g Extra firm tofu
4 tbsp of cooking oil
2 medium onion
4 pods of garlic
½ inch of ginger
3 medium tomatoes or ½ cup of canned tomato puree
½ tsp of turmeric powder
1 tsp coriander powder
1 tsp of paprika powder
1 tsp of cayenne powder or Indian red chili powder
1 cup of coconut milk
½ cup of peas
¼ cup of cilantro leave
Step 1: Blend The Garlic, Ginger, And Onion
Put all the prepared garlic, ginger, and onion in a blender and blend them until mixed.
Step 2: Blend The Tomato
Put the tomato into the blender and blend into the mixture.
Step 3: Heat The Oil
Heat a nonstick pan, then add 4 tbsp of oil.
Step 4: Add The Tofu
Cut tofu into cubes, then add them to the pan. Add ¼ tbsp of salt and fry each side of tofu for 2-3 mins on high heat. Until it turns brown, turn it to the other side and do the same. After it is nicely browned, remove it from the high heat pan
Step 5: Fry Onion, Ginger, And Garlic
Put the mix of onion, ginger, and garlic into the same pan and cook for 10 minutes on medium-high heat until it starts to caramelize.
Step 6: Add Tomato And Seasons.
After the mix of onion, garlic, and ginger is nicely cooked, add the blended tomato (you can replace the fresh tomato with a jarred tomato). Next, add 1 tsp of salt, ½ tsp of turmeric powder, 1 tsp of coriander powder, 1 tsp of cumin powder, 1 tsp of paprika, and finally, 1 tsp of Indian chili powder. Mix them and cook for 8-10 minutes.
Step 7: Add The Tofu
Add Tofu cubes into the cooked mixture above and mix them well.
Step 8: Add Coconut milk
Add the coconut milk into the pan and mix them well again. Cover it in 5-7 mins.
Step 9: Add The Peas And Cilantro Leaves
Add the peas and cilantro leaves to the pan and mix them.
If you are looking for more gluten-free tofu recipes, I got your back. Here are the best recipes with gluten-free tofu ever. Now it is your turn to cook your tofu.
FAQs
Gluten-free tofu is now becoming a trend, especially for those who want to build a healthy diet. However, I bet you are still confused about this topic. Hence, the following section is to help you get a clearer view of this topic with some exciting questions. Let's go.
A Better Meal With Tofu
Have you finally figured out whether tofu is gluten-free? I hope that you have. Therefore, putting tofu on your menu is a must. If you have never tried tofu before and don't know where to start, I highly recommend using fried tofu with chili sauce.
So did you feel this post was helpful? Please let me know, and share with us if you have better tofu recipes. Don't hesitate to share this post with your family and friends to help them learn more about gluten and tofu. Thank you, and I hope you have a good tofu meal together.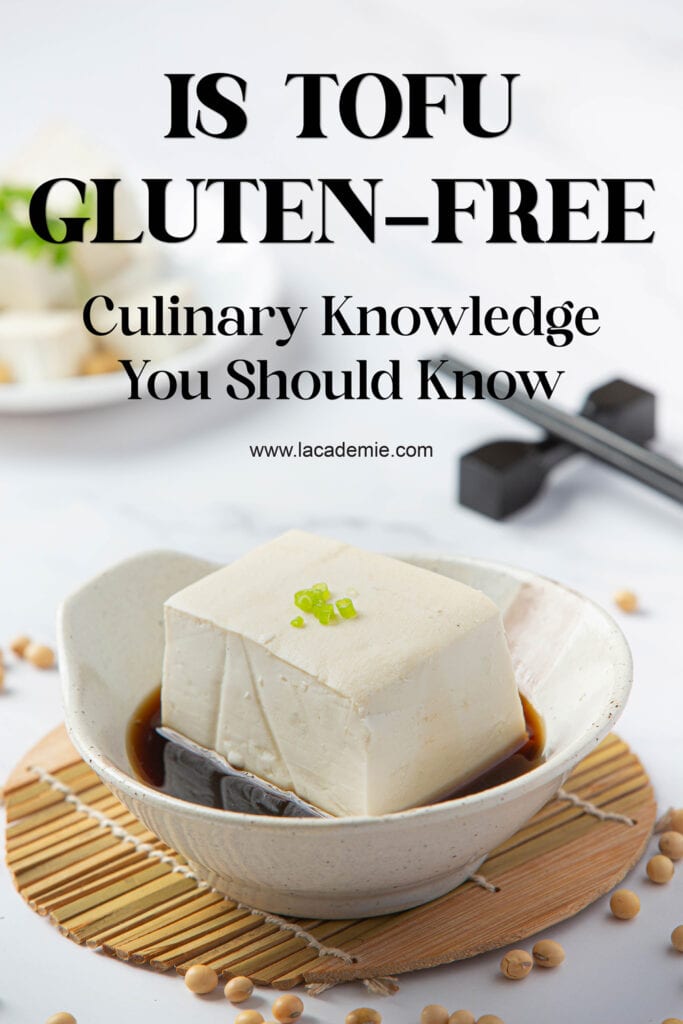 References
"Gluten | The Nutrition Source." Harvard T.H. Chan School of Public Health
"Sources of Gluten." Celiac Disease Foundation.
Anderson, Jane. "How Much Gluten Can Make Me Sick?" Verywell Health, 15 October 2020.
Robinson, Jennifer. "Celiac Disease: Do I Have It? Common Exams and Tests." WebMD, 19 November 2020.
"Can Celiac Disease Lead to an Early Death?" Verywell Health, 11 October 2020.