But before I respond to "is ramen vegan?", please let me get you an insight into the fascinating origin of ramen, which ingredients are composed of the delicious ramen, how many types there are, and some marginal information.
And if you have any other concerns, such as: Can vegans eat ramen? How many brands of ramen? Which one is best? or more, I am delighted to resolve them all for you. So, let's get started!
Answer For The Question "Is Ramen Vegan?"
To provide you with the best possible resolution, I will outline the origins of ramen, the ingredients used to produce it, and then the conclusion for the matter.
The Origin Of Ramen
Simply described, ramen is a well-known noodle variety in Japan. Outside of its native country, this cuisine has exploded in popularity.
Though it is a typical Japanese noodle dish, its origins are assumed to be in China. The precise day it becomes domestic is yet unknown.
A record from the Yokohama Ramen Museum states that the year ramen set foot in Japan was in 1859.
Which Ingredients Is Ramen Made Of?
Ramen seems to be an intricate dish, but it is not. Now, you can easily buy some noodles specialized for making ramen at any supermarket. I will spill the beans on ramen ingredients to you.
The former version of ramen includes three components: the Chinese wheat noodles, the broth, and the Chinese roast pork.
Over time, this dish has been modernized with a tastier broth and a variety of toppings such as medium-boiled egg, chashu, dried seaweed, bok choy, fish cakes, corn, nori, menma, scallions, and so on.
The first key ingredient is ramen noodles, which are traditionally made from water, wheat flour, and a pinch of salt.
This mixture is formed into a large dough, which is then sliced into threads and steamed. As ramen is not a gluten-free food (1), you may adjust to fit with your diet by preparing it on your own at home.
Nowadays, processed ramen noodles made in mega factories contain preserved food coloring to make them more appealing and long-lasting. If you wonder if raw ramen is edible, then the answer is yes for instant ramen.
Take a tour into the newest Sun's Ramen Noodles factory in Teretoro and discover how the ramen is made.
So, Is Ramen Vegan?
The answer is Yes and No. Be patient, and I will clear this up for you. Though most ramen noodles are 100% made from plant ingredients with natural seasoning, the broth and toppings are not vegan.
Cooks usually use pork, beef, or seafood as the base to make the broth. What that means is the broth contains at least one animal-based element. Furthermore, the traditional toppings often have boiled eggs, fried pork, or fish.
Therefore, if you want to have a bowl of vegan ramen, you need to buy the right vegan ramen noodle and prepare your vegetable-based broth and toppings. One crucial thing to bear in mind is that not all ramen noodles are vegan!
Frequently, specialty manufacturers will create ramen noodles with eggs to meet the demand of many buyers and add springiness plus the straw color. Hence, please remember to check the package label before you purchase.
Luckily I am here with you. I know some vegan ramen noodle brands on Amazon, and best of all, they have good quality at an affordable price. Pick the right one will help you enjoy a delicious, gluten-free, healthy meal and spur your excitement about vegan food.
If you want to make ramen noodles at home, do not miss out on the video below!
Combine powder, salt, water, and a bit of dexterity. And Whoala! You have got your homemade ramen noodles.
How Many Kinds of Ramen Are There?
As I mentioned before, the early form of ramen is made from three basic elements, and modern ingredients and cooking methods have paved the way for numerous ramen variations. Yet, there are 4 ramen representatives you need to know.
1. Tonkotsu Ramen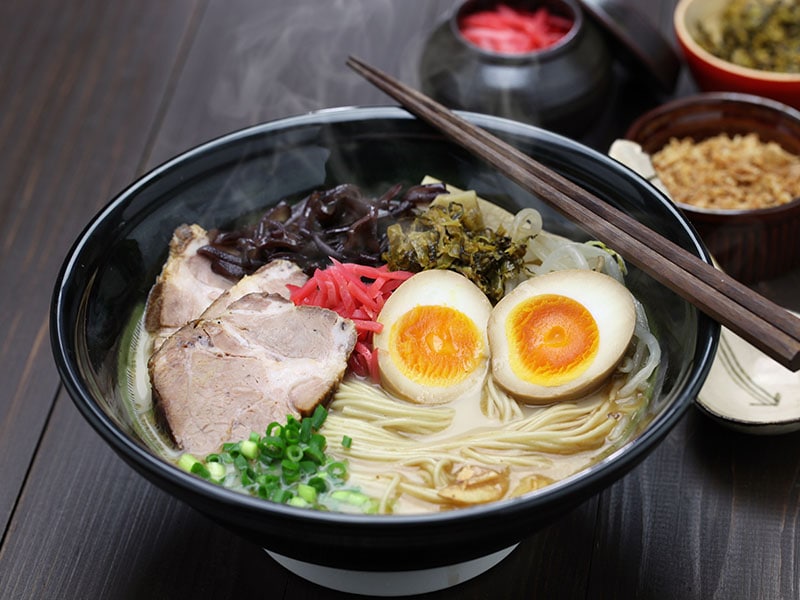 A delicacy resulting from the thick, special fatty pork broth blended with fresh noodles and medium-boiled eggs, deep-fried tender pork belly that melts instantly when put in the mouth served as toppings.
Scallions, corn, and bamboo shoots come as decorations to add more vibrancy and colors to the dish, yet, they contribute the crunchiness texture to the taste. Tonkotsu ramen earns the top title in the league of ramen.
2. Shoyu Ramen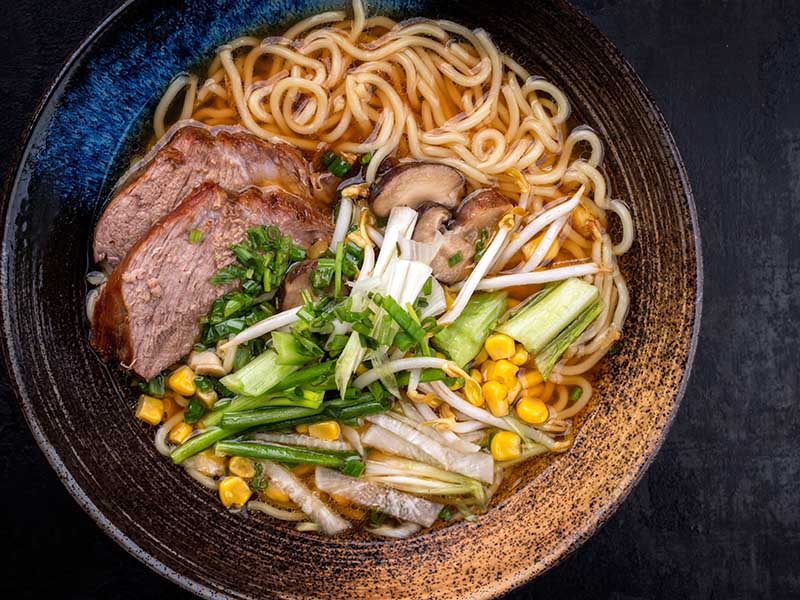 The broth is the soul of the ramen, and this Shoyu ramen has its different one. It often goes with meat or seafood and is mixed with kombu stock – a dried salted kelp and soy sauce which provide the dark and salty taste.
The toppings of this ramen are also diverse and intricate. It consists of sake, carrot, garlic, ginger, scallions, and narutomaki – a type of cured fish surimi (white fish paste) produced in Japan.
3. Miso Ramen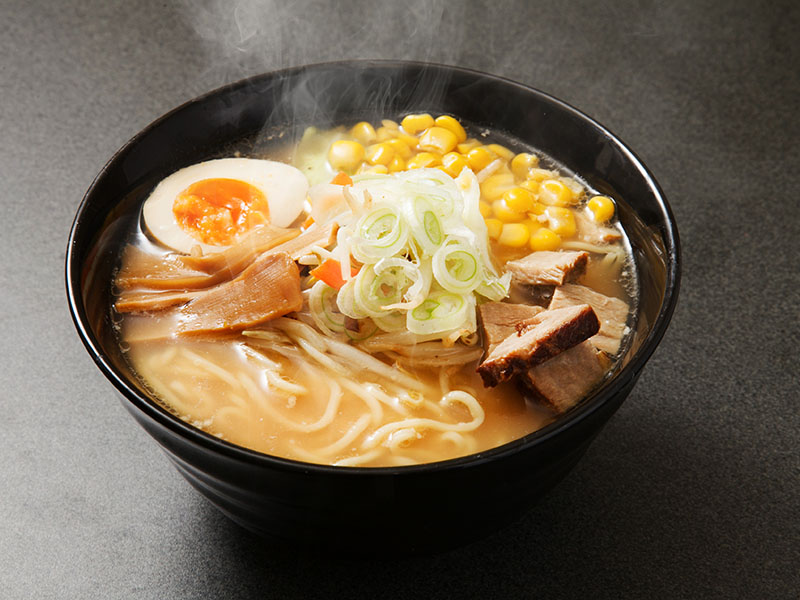 This ramen has radiant colors from the greenish bean sprouts, canary yellow of corn, and dark green of nori – a thin seaweed sheet. The dish source comes from an unusual order from a Japanese customer who wanted the chef to put noodles in his Miso soup in 1955.
Five years later, people still adore it, and it continues to hold a strong position in the hearts of its fans. This type of ramen is typical on the menu of many Japanese street ramen shops.
4. Shio Ramen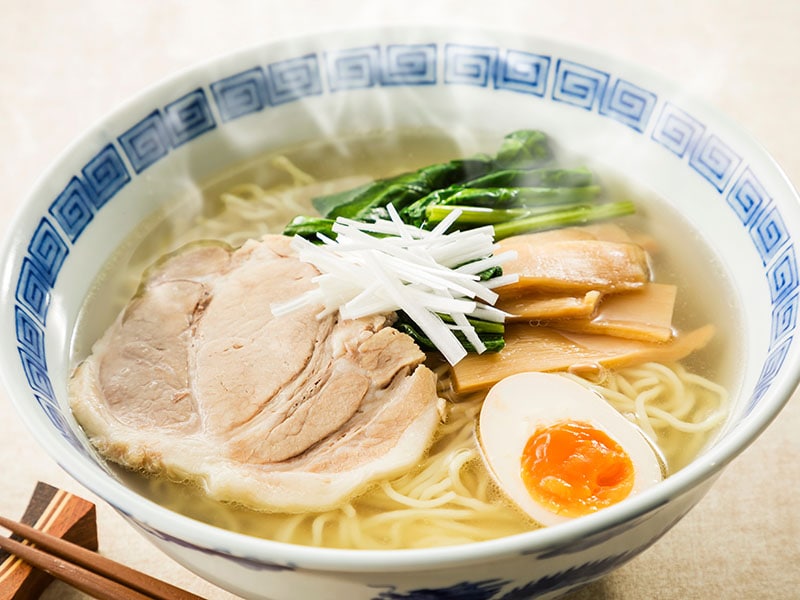 As salt is the crucial seasoning of the broth, its taste has a light clear feeling like the ocean. Unlike other ramen noodles, Shio noodles are straight and thin.
And with its broth flavor stems from salt, shio ramen is one of the four major seasoning categories.
5. Some Variant And Related Ramen
Because many dishes have their origin in China, the influence of Chinese noodle cuisine has contributed to the diverse noodle variants. For instance: soba or udon are two famous noodles that go shoulder to shoulder with ramen. And here are other related "men" noodles:
Tan-men: this noodle soup is light with salty soup and comes with a combination of vegetables and seafood or pork meat.
Tsukemen: It is also known as dipping noodles. The unique trait is that you will eat the noodle in a separate bowl, and the broth is served hot or chilled.
Wantan-men: it has long plain straight noodles and wonton – a type of Chinese meat dumpling with scallions and mild salty soup.
Choosing The Right Vegan Ramen Noodles
In the market, there are a lot of ramen brands, but not many of them are suitable for vegans, so I suggest for you some vegan ramen noodles, which are available on Amazon.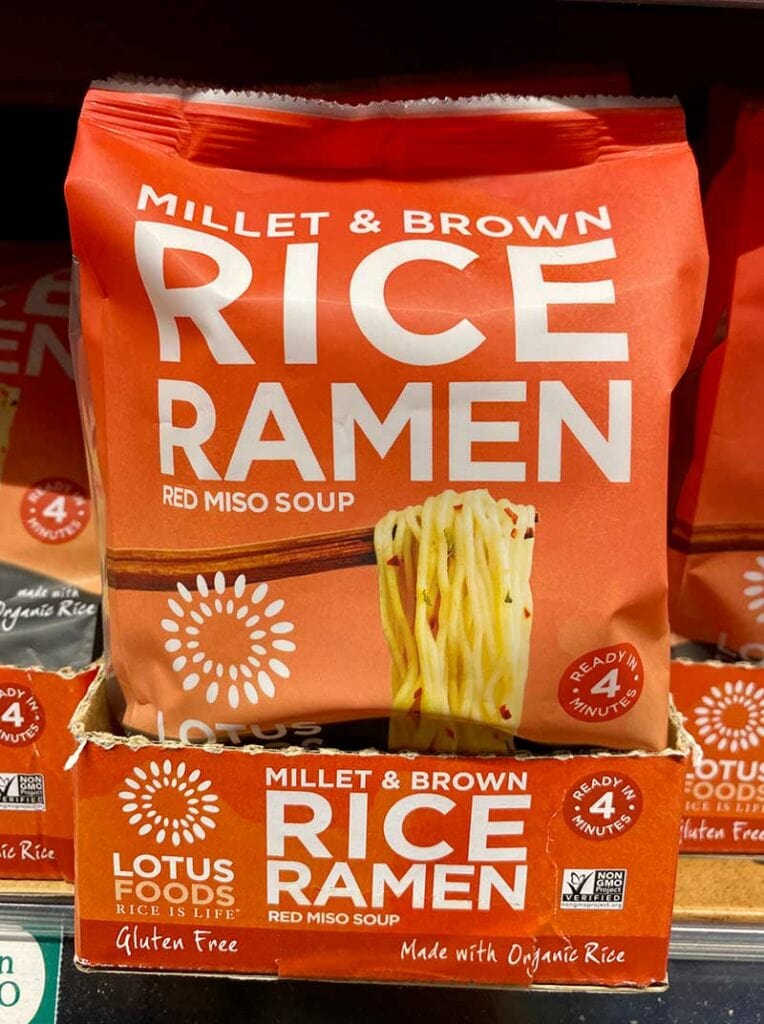 This ramen noodle is made from specialty rice instead of wheat. Besides being gluten-free, millet and brown rice are nutritious grains that benefit your health.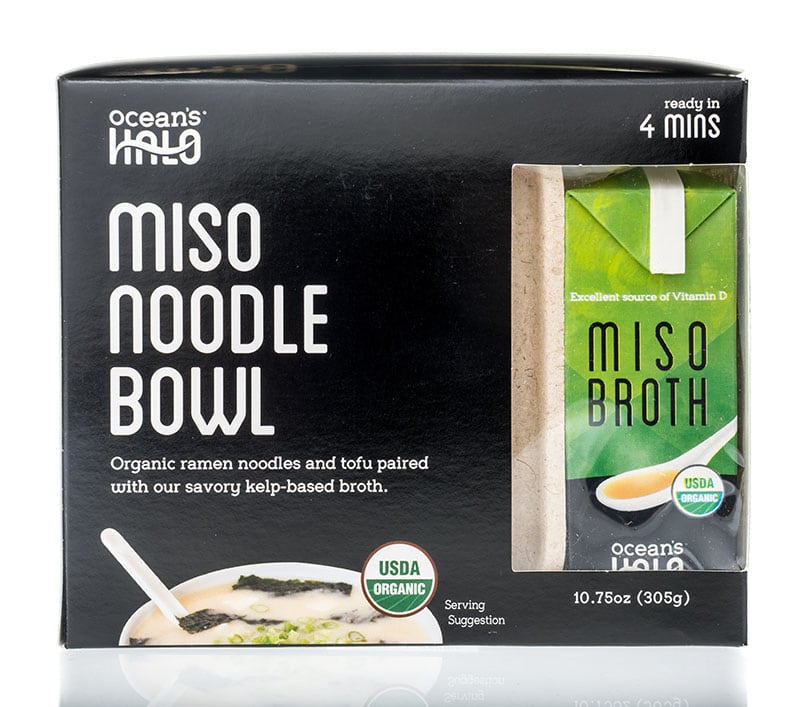 This ramen noodle is not like your typical quick noodles. You will have a quality experience at home with this dry ramen noodle. To make a savory bowl of ramen, add the miso soup.
If you want something quick and easy, this vegan ramen cup is the way to go. It's prepared with organic ramen noodles and classic tastes, so it'll satisfy your cravings while being vegan-friendly.
Be amazed by the delicious restaurant-style soup bowls prepared in just minutes. This instant ramen is considered to be value for money and has a decent flavor, though it is a bit bland, as claimed by reviewers.
Many reviewers have said that this is their favorite vegan noodle because of its flavorful and odd but worthwhile texture. Check this out if you want a quick vegan cup of noodles.
Buyers choose this type of ramen noodle because it has no preservatives, is dairy-free, non-GMO, and is especially suitable for vegetarians. Because of the great demand, the supply is currently unavailable.
These are my recommendations about vegan ramen. However, if you already know what your favorite brand is, feel free to use it. As long as the ramen noodle is labeled for vegetarians, you could set your mind at rest.
Some Notes When Buying Ramen
Because not all ramen brands on the market are appropriate for vegans, you might want to read these notes to guarantee you have made the right decision.
When choosing your food, make sure you have read the product information carefully to determine whether it contains any animal substance.
If fresh ramen noodles are unavailable, you may use instant ramen noodles. Though it would be less appealing than the particular ramen noodle made for home cooks, you still could create a yummy dish by preparing your vegetable-based broth and toppings.
Homemade Vegan Ramen
It would be an excellent choice if you want to cook for yourself. Not only will the quality of the vegan ramen be guaranteed, but you will also have a good time making the dish.
Interesting Origin Of Vegan Ramen
TowZen, a ramen restaurant in Kyoto, is credited with popularizing vegan ramen. And Minoru Yonezawa is the owner and inventor of the first vegan ramen in the world.
When he was working at his parent's Kyoto-style store, he wanted to make a cuisine that would be tasty and good for the environment. He experienced many ingredients to refine his tastes. He eventually created the first vegan ramen by blending soy milk with ramen as a broth.
You will swiftly produce a fantastic bowl of vegan ramen with delicious broth and crisp veggie toppings by choosing mushrooms as the main ingredient. Furthermore, you can customize the flavor however you like, and the total time making this dish is about 1 hour 15 minutes.
Even More Recipes For You
If you want to become a master in cooking vegan ramen, don't be afraid to experiment with different combinations and vegetable ingredients. There are more vegan ramen recipes for you to try, have a look!
Discover four different recipes to cook as instructed by Yeung Man Cooking.
Several Bonus Tips For You
For sanitary purposes, rinse all the vegetables beforehand to ensure there would be no harmful chemicals and small insects.
Vegan ramen spirit! The toppings below are entirely made from plants and they come from Japan, so you would have the feel of real Japanese ramen in it.
Here are a few Japanese vegan toppings that you might be interested in:
Menma: preserved bamboo shoots steeped in salt
Moyashi: raw or cooked bean sprouts
Kombu: dried giant sea kelp
Corn: sweet and crunchy yellow beads bring another color to your dish
Plant-based Butter: a creamy and fatty slice of butter will add a lot of depth to the broth
If You Don't Want Ramen Anymore, Here Are Some Alternatives!
If you find it is too troublesome to pick the right vegan ramen noodle or cooking on your own, here are some other dishes for you to try:
Soy Tofu Noodle
Japchae: Korean Sweet Potato Noodles With Tofu
Grilled Pineapple and Vegetables Rice Noodle Bowl
Bami: Javanese Sweet Soy Noodles
Soybean Noodles
Rainbow Pad Thai
FAQs
There are plenty of ramen brands on the Amazon website, but only a few are vegan. So please investigate carefully before you finalize your decision.
Is Ramen Vegan? Yes For The Ramen Noodles, No For The Rest!
In this post, I have given you the answer about whether ramen is vegan or not and also acknowledge some more interesting information about the origin, type of ramen, and a few tips to cook your vegan ramen at home.
Traditional ramen is not ideal for vegans because it is a meal served with animal-based broth and meat-related toppings. However, because people usually make ramen noodles from plant sources, you can adapt recipes to make your own non-meat ramen.
Through reading this article, you also know that there is a person who created the first vegan ramen and turned it into a trend worldwide. So it is possible to have vegan ramen, and you could easily make it at home with some simple ingredients.
And don't forget to share this post with your family and friends if you find the answer to "is ramen vegan?" question helpful. Finally, I hope you are satisfied and wish you a happy day!
References
beyondceliac.org. 2022. Is Ramen Gluten-Free.
foodrevolution.org. 2014. Is Ramen Healthy? The Truth About Ramen Noodles.