Indian cocktails are a pleasure to explore and fun to accomplish because they require particular skills. Learning some new things has never been a tedious activity to kill your time. And this time, try spending your time making these tasty drinks.
Extremely versatile and pretty simple to make, you can assemble some at home in a snap. My recommended cocktail recipes from India for you below are all toothsome, then scroll down and pick what you want to try first.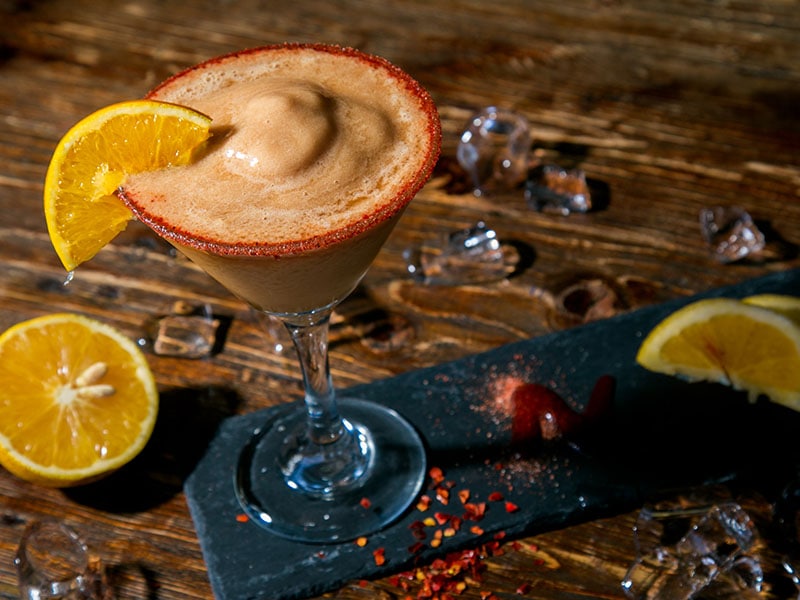 What Are Cocktails, And Can Indians Consume These Drinks?
Cocktails are alcoholic beverages originating in America in 1803. This theory is still under controversy; however, people believe that cocktails first appeared in the 19th century. About the drink, it consists of spirits with additional ingredients.
The bases (spirits/alcohols) used for a glass of cocktails are varied from Whisky, Vodka, Rum, Gin, Tequila, etc. There are many other choices, so you can opt for the one you love most.
Flavorings (such as liqueurs, fruits, fruit juices, milk/creams, and so on) and other additions are among them. The bartenders will skillfully combine them to make a delicious and visually appealing drink.
Since the idea to make these delightful drinks is pretty simple, people are free to add their own twists to make the cocktail recipes stand for their legacy or culinary cultures.
Indian people also created various cocktail recipes that are now prevalent globally, and you'll know them later.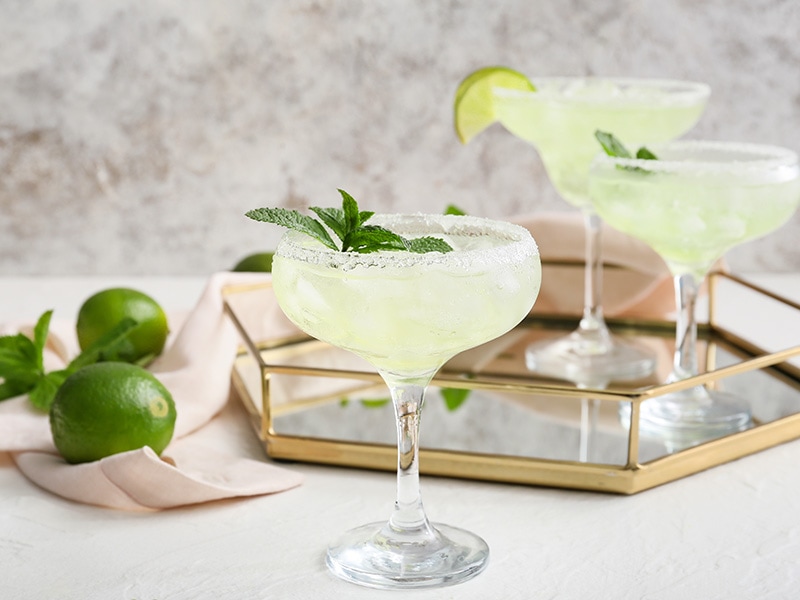 Are Cocktails Available For All Indian People?
There is a common misunderstanding that Indian people should not include alcoholic drinks or products in their daily diets. Traditionally, the ones who are not allowed to consume alcohol-based drinks are women and underage boys.
According to modern globalization, nowadays, Indian women can enjoy alcoholic drinks, and there are various kinds of lighter alcoholic beverages invented just for women. Their flavors are all refreshing and promising, so you should consider trying them all to know more.
12 Indian Light Drinks/Cocktails You Should Try Once
As one of the first civilizations to discover the science of distillation, Indian people are pretty good at using alcoholic drinks in their daily lives, and cocktails are not an exception.
Based on the brief information mentioned, you can expect that there are plenty of luscious cocktails below. Trust me; you won't want to miss out on them.
Total time: Around 10 minutes.
Let's start with a fruit juice mixed cocktail, Watermelon Mojitos. Mojitos initially have their origins in Cuban, with the main ingredient of white Rum. This signature Cuban drink typically offers a lovely toasted sugar sweetness, and the white Rum is a bit drier.
When mixing this underlying flavor profile with mellowy watermelon juice, these two components can harmonize each other quite well. You can change the wine into sparkling water if you prefer a mocktail (without alcoholic products like Rum).
This Watermelon Mojito can be made ahead of time and stored in the fridge for later use. However, you should consume it within 48 hours. It's normal if you see the components of this drink separate after resting in the fridge; just stir a bit, and it'll come back to normal.
Is this Watermelon Mojitos tutorial the best one you can find? Check it out now!
Total time: Around 10 minutes.
Gin and Vodka are two options for liquor used in this refreshing cucumber cooler. If you love a citrus note to match the neutral taste of cucumber, go for Gin. On the other hand, Vodka tastes more briny and spicy.
Next, tonic water or lime-flavored soda is optional; you can decide to choose one of these to supplement your alcohol base. But you should consider it carefully as tonic water is a bit more bitter than regular soda (a kind of carbonated water offering almost no taste).
In case you want your homemade Indian drink to be a bit sweeter, feel free to add in some sugar. It won't negatively affect your cocktail's flavor but actually add depth to the recipe and make it suit your appetite better.
Total time: About 5 minutes.
The term "Jaljeera" refers to a palatable Indian recipe for a summertime staple. The kind of drink, Jaljeera, generally has tamarind, amchur (dried mango powder), and other components.
You can choose either white Rum or Vodka for this popular cocktail from Asia. Since the base of Jaljeera is relatively tangy, sweet, and spicy already, the mild and neutral blend of Vodka or the robust sharpness of white Rum both perform perfectly.
Besides the satisfying feeling when drinking, Jaljeera also offers you various health benefits. For example, herbs/spices can support nausea symptoms well. Don't ignore mint leaves for garnish; the beautiful light green hue lightens up your Jaljeera Mojitos glass well.
Total time: 5 to 10 minutes.
This cocktail recipe has nothing to do with the Red Snapper (a common fish used in various Indian delicacies) it is the drink's color that makes it called the Red Snapper cocktail. Besides the Gin as the body, tomato juice offers your drink a beloved reddish hue.
Other ingredients for your glass of warming yet enjoyable flavors are Worcestershire sauce, lemon juice, and some additional condiments. For the featured spicy kick of this Red Snapper Cocktail, you can choose from Tabasco sauce to a segment of red chili. How interesting!
Don't hesitate anymore; make some Red Snapper right away!
Total time: About 5 minutes.
Shake, shake, shake! This appealing purple cocktail includes Gin and the unique appearance of Jamuns or Java plum, a native fruit from India and the Indian subcontinent.
This kind of plum has a gorgeous deep blue/purple hue and subtle sweetness and tartness in taste. The signature astringency from Jamun is the main highlight of the fruit, helping it match better with the light citrus note, piney, and herbaceous flavor profile of Gin.
Want to find some summer dinner delight recommendations? This eye-catching drink is a promising nominee. I mean, why not? It tastes absolutely refreshing and is incredibly effortless to make.
Total time: About 6 to 10 minutes.
Lassi or yogurt-based drink is already a fun Indian dessert/drink on its own, but now you will make it even more exciting with some liquor.
Local people don't traditionally add any liquor to their Lassi, but the undertones of Rum elevate the rich buttermilk flavors effectively. Otherwise, this Boozy Mango Lassi also delivers a tempting tropical taste from mango above all other things' tartness/milky layers.
One notable feature of this delicious cocktail recipe is that you can serve it thin or thick with additional water or buttermilk. Remember, choose the ripe mangoes for the best quality of this drink.
Total time: About 25 minutes.
Tamarind Martini is a throwback drink that will never lose its allurement and is also a brilliant way to assemble a Vodka-based cocktail. It has a vibrant orange or light brown hue, which somehow predicts a spice/heat kick existing in this drink's flavor profile.
With high-quality Vodka, tamarind (unsweetened pulp or concentrated), and some water, mix them well together, and you'll have your Tamarind Martini in nothing flat.
Don't forget to shake this Martini mixture with crushed ice in a shaker before serving it with a wedge of lime (optional, to decorate).
Total time: About 5 minutes.
What's the secret to the Tamarind Margaritas? Nothing more than that perfect mix of tangy tamarind paste/concentrate and Tequila. The range of flavors of Tequila is pretty varied. Typically, people often say it offers vanilla, sweet, fruity yet earthy notes, etc.
The aged Tequila tastes much milder than the "fresher" ones. So, if you cannot withstand the robust alcoholic scent, you should opt for the older Tequila.
Although the matching flavors of sweetness and tartness are pleasing already, you shouldn't ignore a pinch of salt for a gorgeous depth.
Don't forget the salt rim (mixed with sugar), a signature feature of Margaritas. You can opt for the Masala spiced salt rim to make it more unique, and the lime juice is the thing that can help you to make the salt mix stick to the glass rim. Try it and taste it; it'll be mind-blowing.
This is the best, no-fail Tamarind Margaritas instruction you are looking for.
Total time: About 5 minutes.
East Indian-style Gimlet is an easy pouring and slow sipping drink that's the ideal way to end a night, in a bar or right at your home. The first ones who created this Gimlet recipe were Jaisalmer's mixologists.
That is a famous liquor company in India, and its Gin is also the best match for this drink. But, it doesn't mean you cannot go for the second or third options, and you can use any kind of high-quality Gin you have on hand.
Other components are of choice so that you can choose based on your preferences.
Total time: Around 10 minutes.
Chai White Russian is a breeze to accomplish in your kitchen. This recommendation is one of my favorites on this list since its appearance is indeed festive. The original Russian drink consists of cream and coffee liqueur, which is now changed to make it more "Indian".
More importantly, cooking or making food/drink is all about being creative; therefore, you can add some adjustments to the components to make it more "you". For example, you can choose to use Chai liquor or Vodka with Chai syrup; it is totally your choice.
It will still be great as long as this cocktail provides a favorable Chai-scent harmonized with a mild Vodka note with a layer of heavy cream on top. You can serve this drink as a side for Indian-infused dinner or as a delightful drink for brunch. I guarantee it'll be nice.
Total time: Around 7 to 10 minutes.
This Mumbai Mule is an exotic take on the famous Vodka mixed lime/ginger beer, Moscow Mule. In this cocktail, you can receive a strong breeze of Indian features from all the hard-to-expect spices used in its ingredients list, such as cumin/coriander seeds or saffrons.
Those mentioned condiments offer distinguished warm and aromatic undertones for the drink. Your first sip into this cocktail might remind you of a bite into some kinds of Indian curries since there is a depth from toasted spices like cardamom and ginger.
It is an exaggeration, and you should testify to it yourself. Furthermore, don't feel disappointed if your first-ever Mumbai Mule delivers a light brown color instead of the suggested light yellow hue. It's a good experience, and you can do better next time.
Are you ready to make some Mumbai Mule in 3 minutes?
Total time: Approximately 10 minutes.
No one can resist the fact that Hot Toddy is exceptionally prevalent in not only India but also in various other countries. There are a lot of controversies around the existence of this drink that Indian, British and Irish people claim this spice mixed wine to be theirs.
However, it is not a huge problem for those who just care about its goodness in taste. The idea to make this drink is to put a kind of liquor (Whiskey) at the base of tadi (a fermented beverage from toddy palm's sap).
After that, you will put them together with some additional lemon juice and honey. This exotic cocktail is not only luscious and satisfying to taste, but it also is an Indian traditional remedy to reduce cold/sore throat. So, how about trying this to cure your common cold once?
Which One Do You Prefer? Grab A Glass Of Cocktail Now!
Martinis, Gimlets, or Mojitos, have you decided what to whip up for your upcoming party yet? If not, you can try Watermelon Mojitos or Tamarind Margaritas since they are easy to start. I hope you will be happy while enjoying all of my suggested Indian-style cocktails today.
Feel free to share this humble article with your loved ones or friends to begin making plans for your next gathering right away. It will be a huge motivation for me to know your opinions about my recommendations.
Nutrition Facts
1 servings per container
---
Amount Per ServingCalories109
% Daily Value *
Total Fat 0.1g

0

%
Sodium 24mg

1

%
Potassium 71mg

3

%
Total Carbohydrate 2.8g

1

%

Dietary Fiber 0.8g

0

%
Sugars 0.8g

Protein 0.4g

0

%
---
* The % Daily Value tells you how much a nutrient in a serving of food contributes to a daily diet. 2,000 calories a day is used for general nutrition advice.