How to tell when buttermilk is not safe to consume, especially when you are making bakery products? I bet you don't want to turn your breakfast cake into a real mess, nor do you want to fill your stomach with a quirky and awful taste that comes from bad buttermilk.
In this article, I'm sure you'll get to know how to tell when buttermilk is ready to use, along with the latest guidelines for storing it. That said, let's jump right into the title!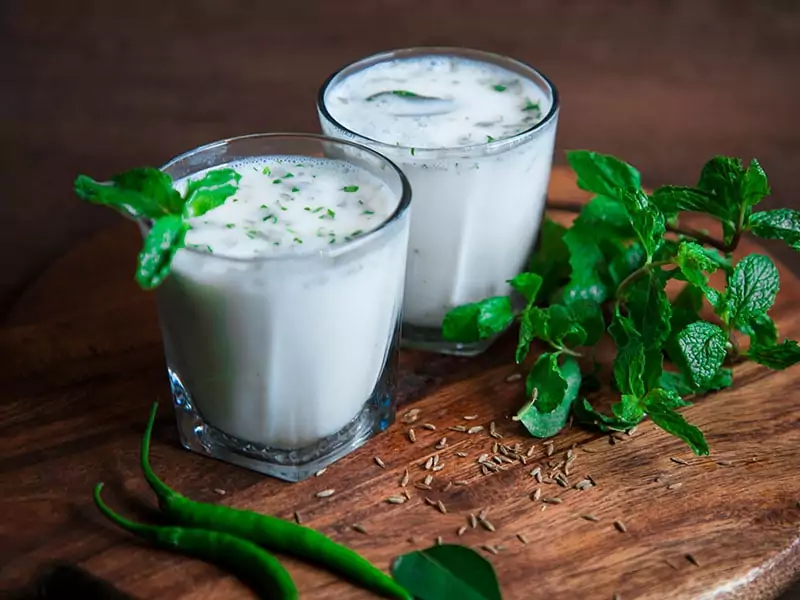 What Is Buttermilk?
To put it in a simple way, buttermilk is a product of fermented milk. It's called buttermilk, but in fact, there is no butter in the so-called buttermilk. It is thicker than regular milk and is often a low-fat milk product.
Before you learn some really valuable tips on how to treat your buttermilk, let's take a quick glance at some varieties of this kind of milk.
Two Types Of Buttermilk
There are 2 types of buttermilk: traditional buttermilk and cultured (commercialized) buttermilk. Their production procedure is different from each other, and they can't be used interchangeably.
Traditional Buttermilk
Traditional buttermilk is a byproduct coming from the process of churning butter and has a low-fat rate since most of the fat content goes into making the butter.
Cultured Buttermilk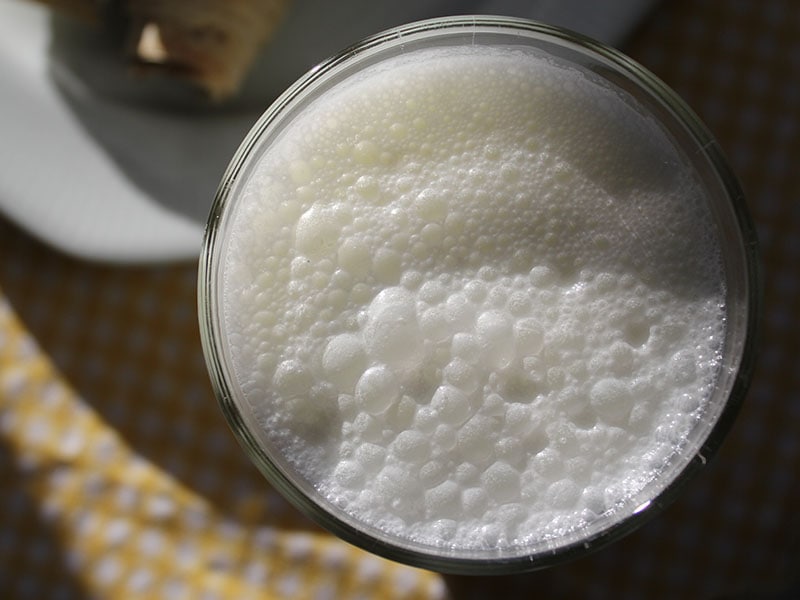 Cultured buttermilk is made by adding a bacteria culture to milk which can be whole fat or low fat. You consume this kind of buttermilk more often than traditional buttermilk. It is also more widely commercialized than traditional buttermilk.
A Cup Of Buttermilk Can Do Wonders For Your Personal Taste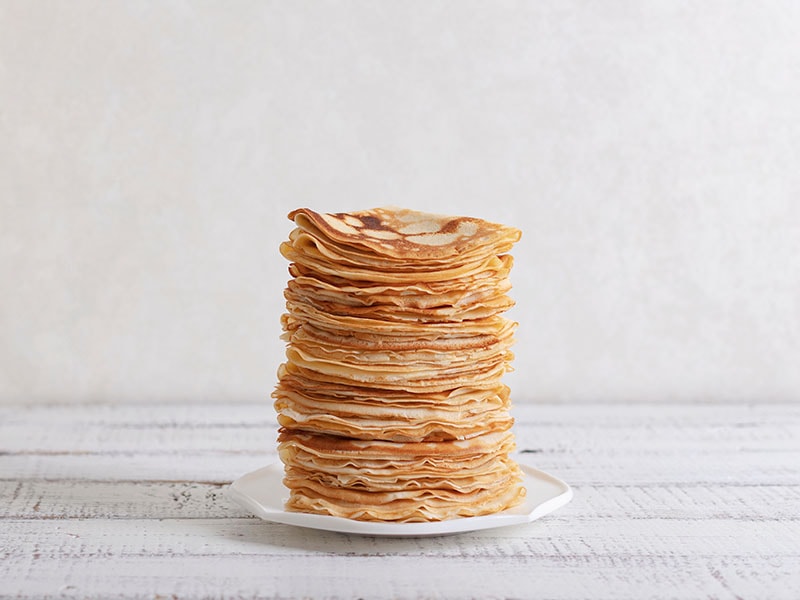 Buttermilk has a bunch of applications that you can apply. You can make buttermilk into cheese or add it to your pancakes; use it to marinate meats such as chicken, fish, or red meat to boost smoother consistency.
Or, just like what I do every day for breakfast, you can consume it as an iced beverage every morning or add it to your coffee to have a tangier and creamier taste.
Does Buttermilk Taste Milky And Buttery?
For so many people (maybe you're one of them), at first thought, they think buttermilk is a great combination between sweetness and a buttery taste, just exactly like what the name "buttermilk" has suggested.
However, when you give it a good sniff, buttermilk turns out to have a pleasantly creamy and buttery taste. To be exact, it has a distinctly tangy flavor, a really tangy flavor that can give you goosebumps. Furthermore, buttermilk does have a stronger smell, and its texture is thicker than regular milk.
Why Do You Need To Know If Your Buttermilk Goes Eww?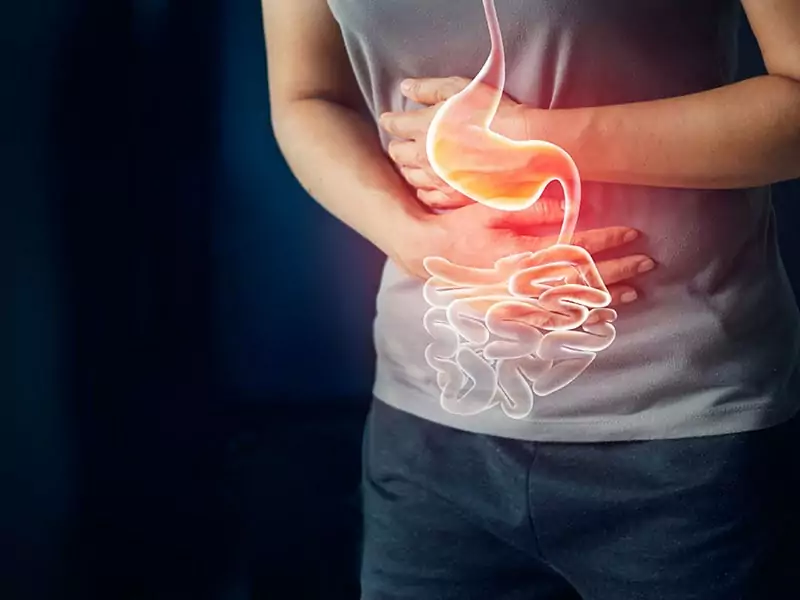 For some people, buttermilk has a natural smell that, when they take their very first sniff, they vomit. Share your experience if you're one of them.
Buttermilk has a stronger smell and thicker texture than regular milk, so it's a little tricky to know if your buttermilk is ready to use.
Eating bad buttermilk can cause you different allergic symptoms, which can be (1) :
Stomach pain
Watery eyes
Nausea
Diarrhea
Vomiting
Hives
These symptoms usually develop within a few hours after you consume the food and subside a few hours after.
However, in the worst case, these symptoms can develop into a foodborne illness that can last for a week or more. If this happens, consult a doctor instantly. So, watch yourself!
What Causes Your Buttermilk To Go Bad
Feeling exasperated when buttermilk goes to your waste bin way too fast? Here's why.
Buttermilk contains lactic bacteria that produce lactic acid and diacetyl, which make up the signature tangy taste of buttermilk.
As time goes by, buttermilk continues its fermentation and increasingly becomes more acidic. The amount of the growing acid sabotages the diacetyl which is the dominant flavor that makes up the buttery flavor.
A 21-day-old buttermilk will lose most of its buttery taste and only retain a sour flavor. That's why you are recommended to toss it away if your buttermilk has been in your kitchen for 3 weeks.
Some "Red Flags" To Know When Not To Use Buttermilk
In general, there are simple signs that you should be aware of if you're wondering whether your buttermilk is okay to stay in your or someone else's stomach. When you see these signs, you know it's time to say bye to your buttermilk for good.
Unpleasantly Strong Odor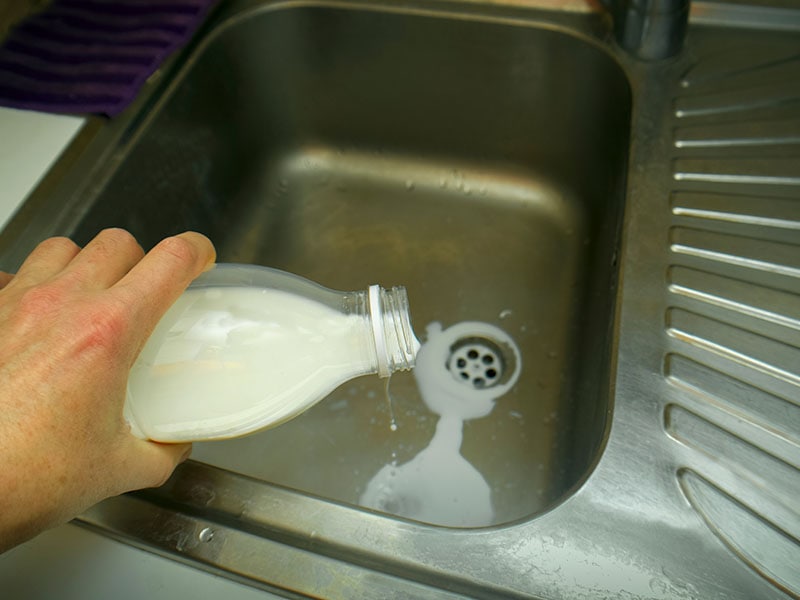 Buttermilk contains all the components that dissolve in water in milk, such as milk protein, lactose, and minerals (2). Unsafe buttermilk has an uncomfortably sour odor caused by acidity from fermented milk, which makes your buttermilk smell off.
Terribly Sour Taste
You know it's okay for buttermilk to have a stronger smell (or a ugly smell, as people put it) than regular milk
Nevertheless, if your buttermilk has a terribly pungent smell – a smell that your intuition even tells you to pour it away, that's a red flag.
Chunky And Lumpy Texture
When buttermilk is lumpy, and it's difficult to pour, that's exactly when buttermilk is not okay at all to use.
However, please also remember that buttermilk can have lumps and clumps when it is newly opened. In this case, you only need to gently shake the bottle so that these clumps can distribute more evenly.
Discoloration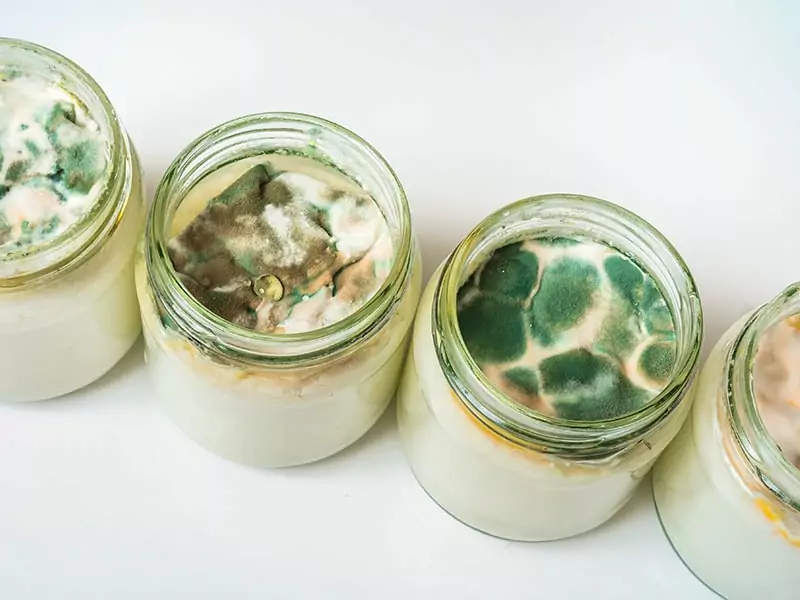 Both traditional and cultured buttermilk has an off-white color. It can be more of a light, bright pastel yellow. But when it changes into a darker yellow, golden color, brown, or adds some green, you know it's a call from the dead if you let that strongly discolored buttermilk slide in your mouth.
So, now you know what to do when you see a strange color around your buttermilk, right?
Observable Mold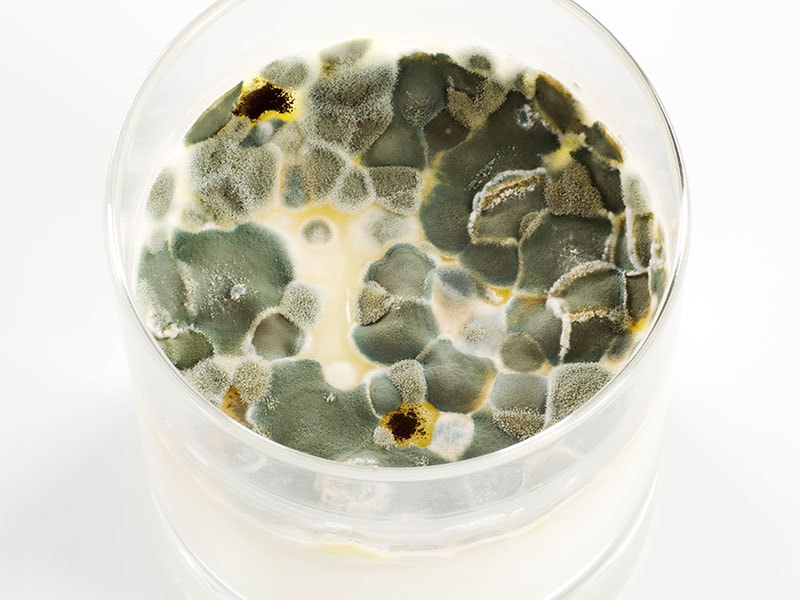 Do you know what makes up the worst situation for your metabolic system? That is to have mold inside your mouth from using expired buttermilk.
This annoying fungus that grows on the surface of buttermilk can deteriorate your health by causing allergic symptoms such as stomach pains or watery eyes. I bet you don't want to risk a good night for having foodborne illness, do you?
Expiry Date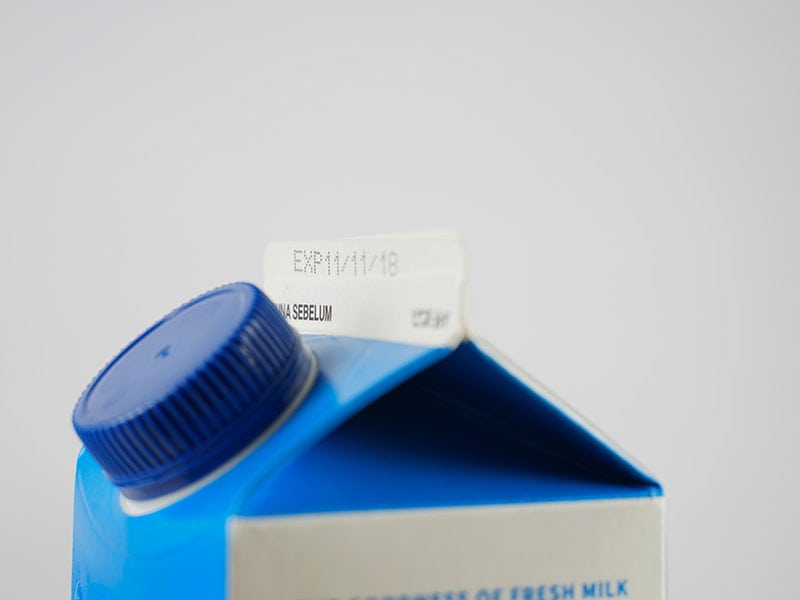 A more certain way for you to check whether your buttermilk is still good-to-go is to look at its expiry date, in case you're not sure even when you have smelled it, tasted it, or looked at its texture.
You can use the product if you don't see any suspicious signs mentioned above. But when it has been 7 days past the expiry date, you should discard the product to prevent any chance of getting illness.
You can also do a little trick to do a quick check if your buttermilk is perfect to use. Before you use it, gently shake the bottle and pour it into a cup to see if its texture is in a good state to consume.
Shelf Life Of Buttermilk
The shelf life of buttermilk differs according to how they are stored and how long they have been exposed to the environment. Consuming butter, as shown in this time frame, can help you have the most flavorful taste of the product.
| State | Opened Buttermilk | Unopened Buttermilk | Opened Low-fat Buttermilk | Unopened Low-fat Buttermilk |
| --- | --- | --- | --- | --- |
| Refrigerated | 7-10 days | 7-14 days | 7-10 days | 7-14 days |
| Freeze | Up to 3 months | 3 months | Up to 3 months | 3 months |
| Room Temperature | Less than 2 hours | Less than 2 hours | Less than 2 hours | Less than 2 hours |
How To Keep Buttermilk Fresh Just As Newly-Bought
It's super important to preserve your buttermilk in good condition if you want your meals to go perfect. Buckle up, and I'll walk you through achieving the best tips to store buttermilk.
Before Use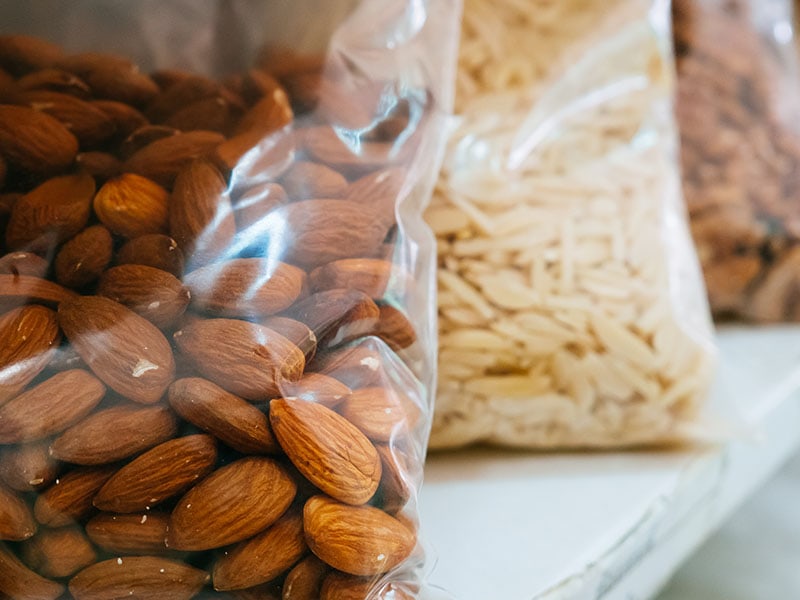 If you want to keep unopened buttermilk, you should store it at refrigerator temperature, and you'll have 3 months more to save it for your future use.
Frozen buttermilk then may have a separated texture, but it's still usable for baking and cooking, so don't worry when you see its texture is a little grainy.
You are also recommended to store buttermilk by freezing and putting it into plastic freezer bags. This kind of container can extend when buttermilk is frozen, and it can save more space for your refrigerator as well.
After Use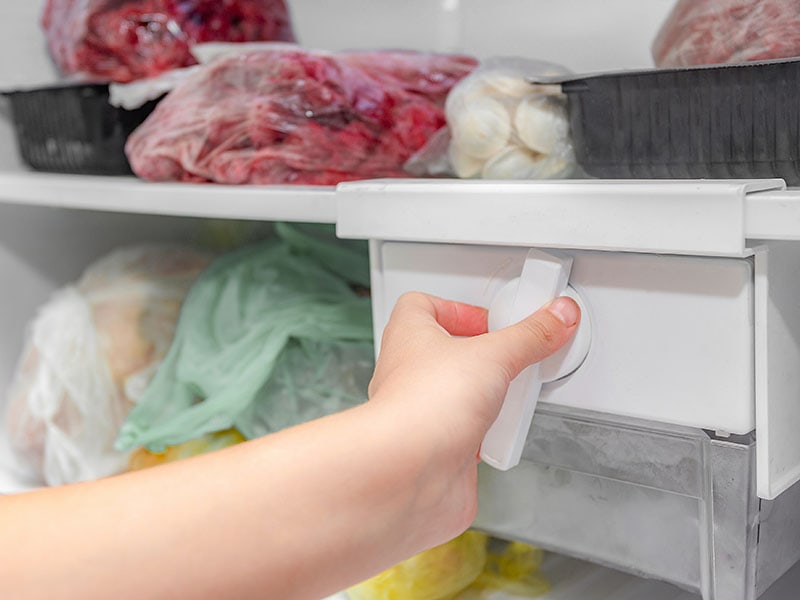 For opened buttermilk, it only lasts for 2 weeks when buttermilk is perfect for consuming. It's best to keep your leftover buttermilk in plastic freezer bags for your next use.
Besides, remember to write the date when you start storing it. I would also recommend you to write its components just in case something happens to your buttermilk, and you don't know if it is suitable to use or toss it.
Friendly Reminder
You bakers are supposed to always keep your buttermilk refrigerated and avoid leaving it at room temperature. You can only use buttermilk that is left at room temperature for no more than 2 hours. You should throw it away if your buttermilk is not refrigerated for over 2 hours.
This tutorial video will show you how to store buttermilk and helps extend its shelf life
What Can Substitute When Your Buttermilk Is Inedible
There are quite many interesting ways that you can use to replace buttermilk when it is not ready to use or simply because you run out of it. Here are some tips that won't cost you a penny you can consult.
I'd like to recommend you 2 types of substitutes:
Dairy-Based Substitutes
There is one general recipe for every method: Add acid liquid to dairy-based products. Let's delve into these awesome ways!
Recipe 1: Milk And Acids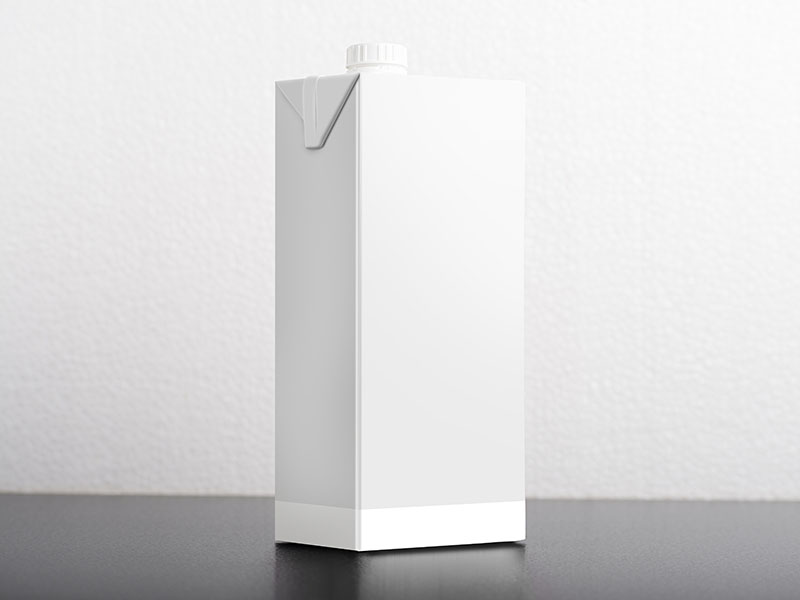 This is the simplest way to substitute buttermilk. You use milk of any kind that you can find (low-fat or whole fat, skimmed milk, organic milk) with edible acids like lemon juice or vinegar.
Ingredients:
Milk (240ml)
Lemon juice or vinegar (15ml)
How to make: Add 240 ml of milk you've prepared with 15 ml of lemon juice (or vinegar) into a cup. Stir the mixture for 1 minute, then heat it for 30 – 45 seconds and let it sit for 5 minutes. Then the mixture is ready to use.
Recipe 2: Plain Yogurt And Water Or Milk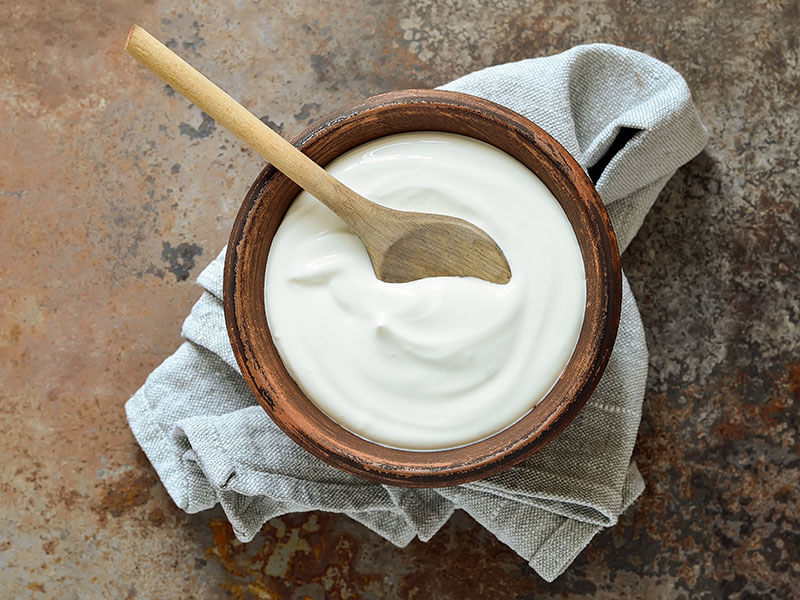 Running out of lemon juice or vinegar? This recipe is certainly made for you! Plain yogurt is high in important vitamins like vitamin B12, vitamin D, calcium, magnesium, phosphorus, and protein (12 grams/227 grams of plain yogurt) (3).
Ingredients:
Plain yogurt (160gr)
Water or milk of any kind (60ml)
How to make: Combine 160gr of plain yogurt into a cup with 60ml of water or milk of any kind and whisk until the mixture becomes smooth. Plain yogurt is already a great replacement for buttermilk, but it tastes better if you make plain yogurt "thinner" by adding water or milk.
Recipe 3: Plain Kefir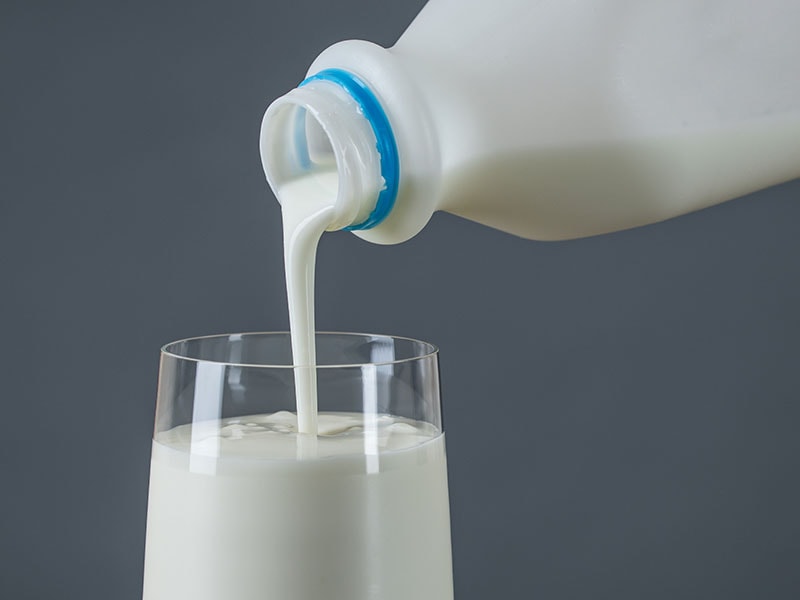 If you haven't heard of kefir back then, you should really purchase one in your kitchen right now.
Kefir is a fermented milk beverage that tastes almost like buttermilk. For 250 ml of buttermilk, you only need 250 ml of kefir. I would recommend any brand you can find in local stores.
Before you use it, put it in a microwave to make sure it'll work best for your metabolic system, as kefir contains a wider range of bacteria compared to buttermilk. But that shall be fine once you heat it before you use it.
Recipe 4: Dairy-Free Milk And Acid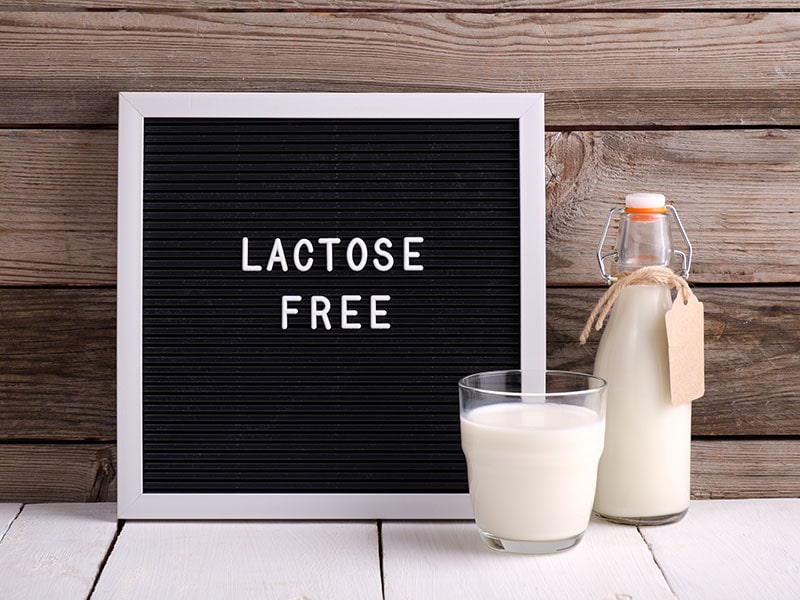 For people who are low in lactose tolerance, this recipe is definitely for you! Lactose-free milk still comes from real cow's milk. Dairy-free milk has a good source of milk protein, calcium, phosphorus, vitamin B12, vitamin D, and riboflavin (4) .
Ingredients:
Dairy-free milk (240ml) of any type you find
Lemon juice or vinegar (15ml)
How to make: Combine 240ml of prepared dairy-free milk with 15 ml of acid into a measuring cup. Stir for 1 minute.
Recipe 5: Powdered Buttermilk With Water
Use powdered buttermilk if you're fed up with how fast buttermilk goes ill before you can use a full box of it. It has an acceptable long shelf life at room temperature compared with buttermilk. Therefore, it will never be a waste as you only use just how much you need it.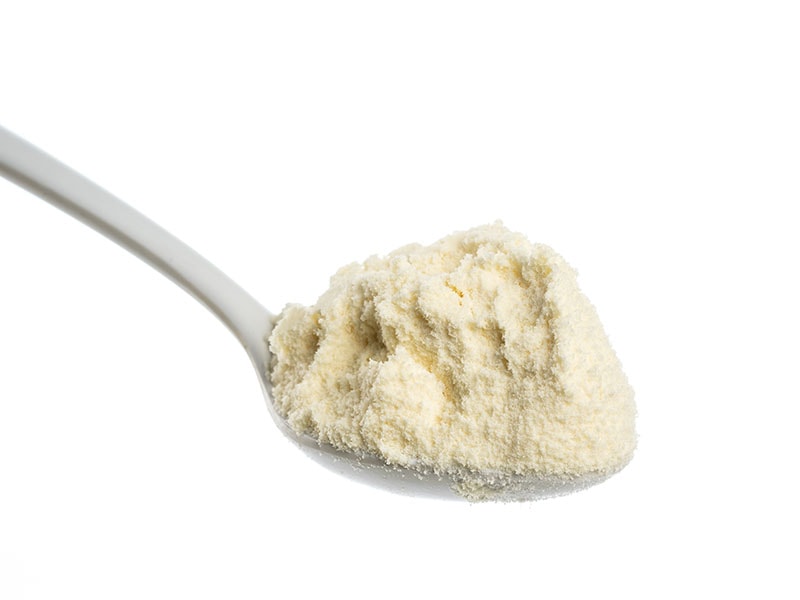 Ingredients:
2 tsp of powdered buttermilk
100 ml of water
How to make: Add powdered buttermilk and water into a measuring cup. Give the mixture a stir before use.
Quick Hacks For Buttermilk Substitutes
Consult this table to try the quickest way to produce your own buttermilk. There are a lot of ways you can substitute buttermilk with materials that are available right at your kitchen.
| | |
| --- | --- |
| 1 cup of buttermilk | 1 cup of yogurt |
| 1 cup of buttermilk | 1 cup of milk + 1 tsp of acid (lemon juice or vinegar) |
| 1 cup of buttermilk | 1 cup of milk + ¾ tsp cream of tartar |
| 1 cup of buttermilk | 1 cup of water + 4 tsp of powdered buttermilk |
| 1 cup of buttermilk | ¼ cup of milk + ¾ cup of yogurt |
| 1 cup of buttermilk | ¼ cup of milk + ¾ cup of sour cream |
Dairy-Free Substitutes
You can also go vegan by using plant-based and soy products to replace buttermilk. These products are proven to have significant benefits to your health.
Recipe 1: Soy Milk With Acid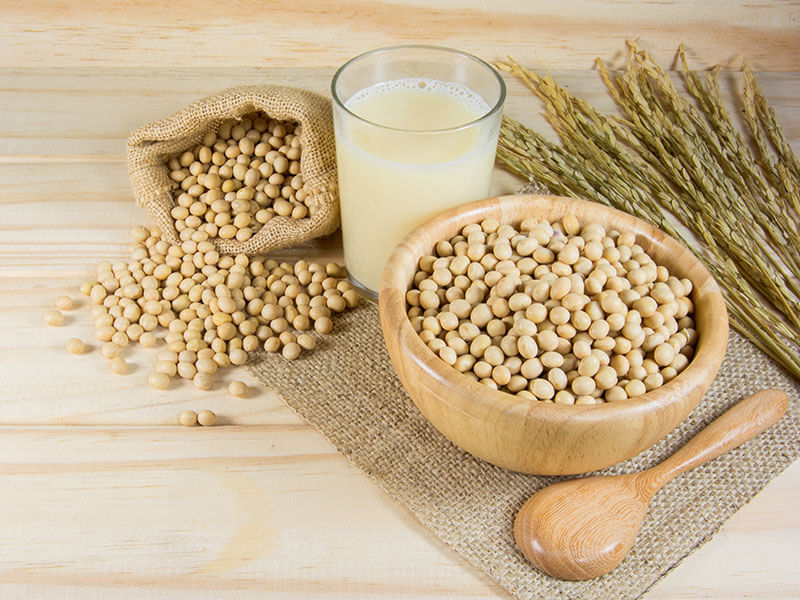 Soy milk is rich in Omega-3 fatty acids which can lower the risk of various types of cancer such as breast cancer, lung cancer, and wonderfully support your physical health (5). Additionally, this recipe also uses cream of tartar. Do you know that buttermilk is an alternative for cream of tartar and vice versa?
Ingredients:
Unsweetened soy milk (240ml)
Lemon juice or vinegar (15ml) or cream of tartar (5gr)
How to make: Add 15 ml of lemon juice/vinegar or 5 gr of cream of tartar to the measuring cup, then pour 240 ml of soy milk into the cup. Let it sit for 10 minutes and don't forget to give the mixture a stir before use.
Recipe 2: Sour Cream And Water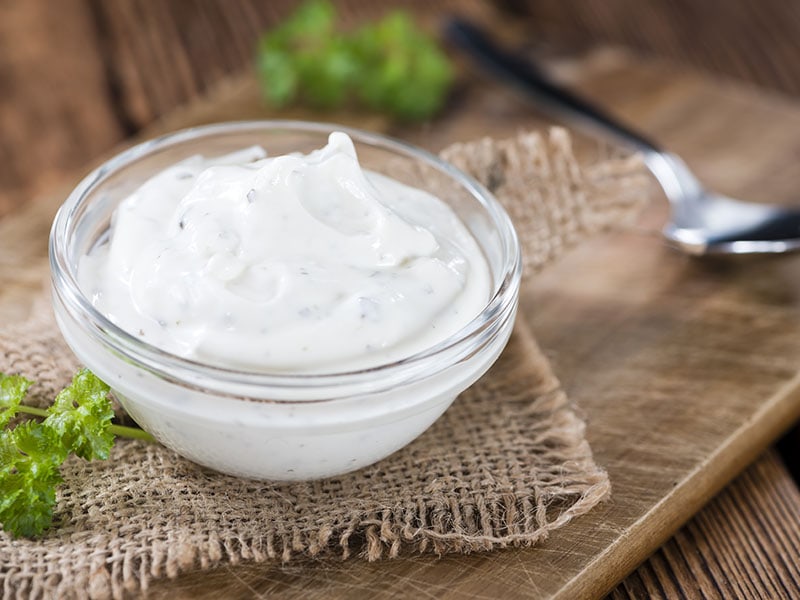 Sour cream has a high level of vitamin B12. Replacing buttermilk with sour cream and water can contribute significantly to your health.
Ingredients:
Water (120ml)
Sour cream (120gr)
How to make: Combine 120ml of plain water and 120gr of sour cream in a bowl. You can adjust the proportion according to your desire. Finally, stir the mixture for 1 minute, then it's perfect to serve.
Recipe 3: Silken Tofu, Water, And Acid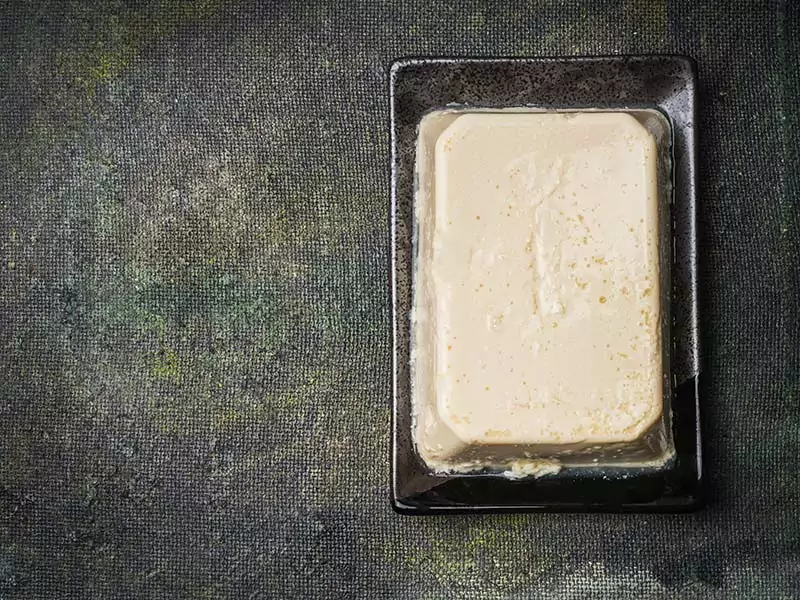 Tofu contains a great number of isoflavones and phytoestrogens (6), which help to protect you against breast and prostate cancer, and cardiovascular diseases, and support your kidney function as well.
Ingredients:
Silken tofu (62gr)
Lemon juice or vinegar (15ml)
Water (160ml)
How to make: Add 62gr of silken tofu with prepared acid and water into a bowl. Use a blender to mix the combination together, and it's ready for you to use.
Recipe 4: Unsweetened Plant-based Milk And Acid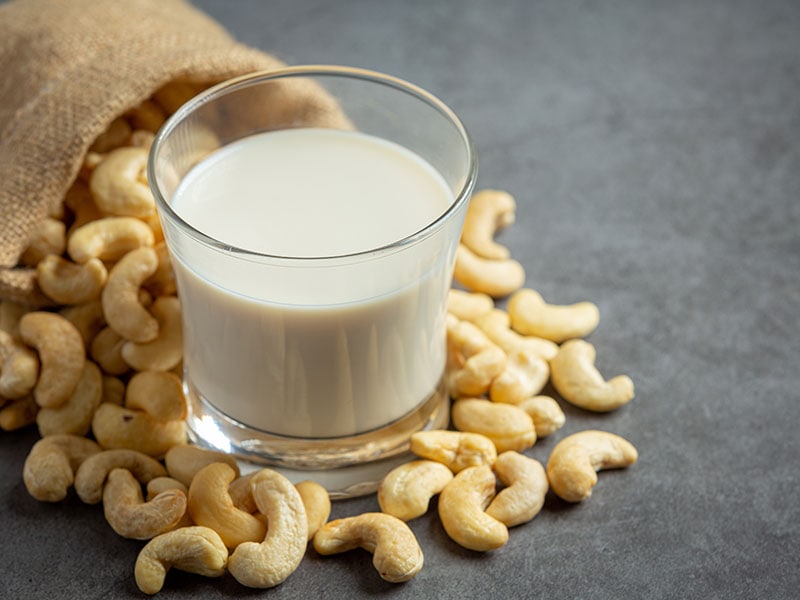 Plant-based milk is an optimum choice for every vegetarian. You can consult almond, coconut, or cashew milk you desire. It will work best if they are unsweetened.
Ingredients:
Unsweetened plant-based milk (240ml)
Lemon juice or vinegar (15ml)
How to make: Add 15 ml of prepared acid into a measuring cup, then pour 240 ml of any unsweetened plant-based milk that you desire and stir the mixture for 1-2 minutes. Then it's good to use.
How To Store These Good-To-Go Homemade Products
To best keep these products fresh, use plastic freezer bags. Don't forget to write down the date and the ingredients from which you make them. And once more, you can store these products for only 2 weeks and it should always be kept refrigerated.
Guess What? There Are Recipes For Expired Buttermilk!
I know buttermilk naturally has an uncomfortable smell to some people but believe me, buttermilk can upgrade your culinary skills once you know how to work your meals with buttermilk.
A Friendly Note To Better Use Expired Buttermilk
Okay, let's stop there for a while. Before you put it into use, let's do a little fact-check. If your expired milk has one of these signs:
There are green arrays on your buttermilk.
There are big clumps; you even shake the bottle, but these biggies won't just distribute evenly.
It has a strange smell; it's just not that tangy smell we usually see in good buttermilk.
Then, you should throw it out instead of using it. Buttermilk with these "dangerous" signs can cause really annoying stomach pain once it slides in your mouth and stays inside your stomach.
Wonderful Tips Work For Delicious Meals
Now, it's time for some succulent tips with buttermilk. Let's grab some quick recipes for your toothsome dinners! I'm sure these recipes that I'm about to tell you only need materials that are available right in your kitchen.
Marinating Meat With Expired Buttermilk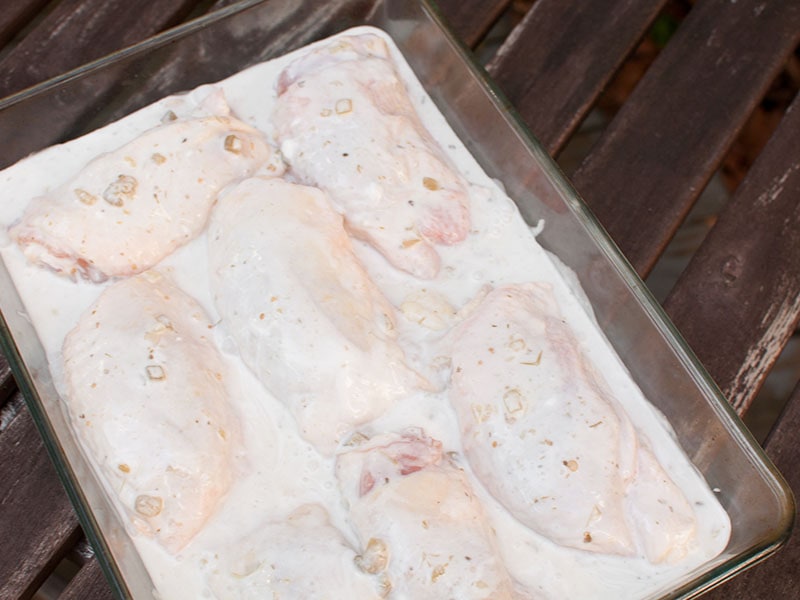 Sounds weird? You should start marinating your meat with buttermilk right from today because it will make your meat more tender and flaky once you give it a bite as well!
Preparation
1 bowl/ plastic sealing bag
4 cups of buttermilk
2 lb of meat (fish, chicken, or red meat)
1 tsp of garlic powder
1 tsp of onion powder
½ tsp of ground black pepper
½ tsp of salt
Instruction
Combine all the ingredients into the bowl or plastic sealing bag. Meat should be coated with spices and buttermilk.
After marinating, use a towel to pat it dry, and do not rinse off the meat. Then it's great to have a grilled steak dinner or fried chicken with family and mates. That's gonna be awesome!
Marinating Time
You should be highly aware of buttermilk marinating time. Each type of meat has a different amount of time to be marinated. Use this frame to better marinate your meats.
| | |
| --- | --- |
| Fish | Less than 10 minutes |
| Cut up chicken | 4-12 hours |
| Whole chicken | 6-12 hours |
| Red meat | 8-12 hours |
If you want to lessen the gaminess and have a more tender taste, reduce the marinating time by ⅓ .
Refer to this video to know how to use buttermilk as a meat tenderizer.
Smashed Potato With Expired Buttermilk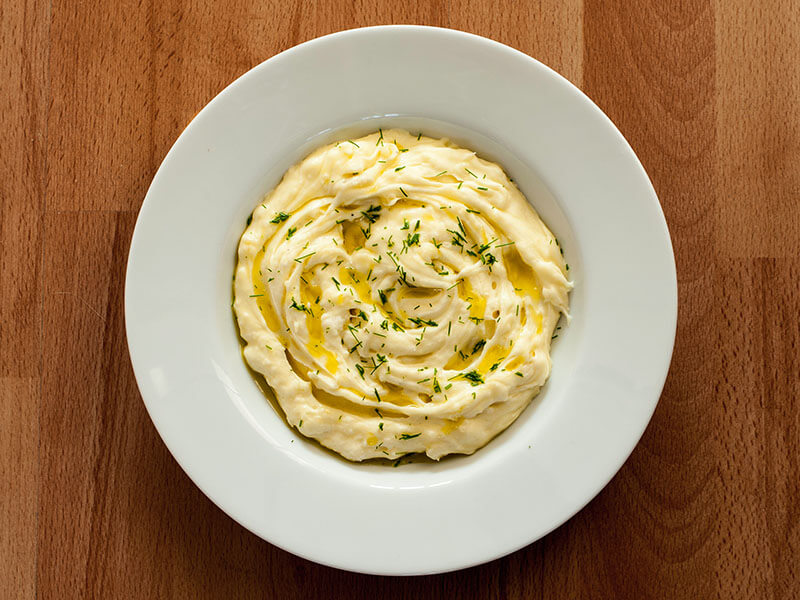 Why not give this recipe a shot? This will add a little tangier and creamier taste to your lovely, fresh smashed potatoes. You can also recreate your own recipes based on these ingredients once you know how to do it! Try it right today!
Preparation
2 lb of potatoes
½ cup of buttermilk
1 tsp of butter (to make it creamier, you can add more butter)
½ cut chives
1 pinch of salt (optional)
Instruction
Place the peeled potatoes into a large bowl of salted water, boil it
Reduce the heat to medium-low until it becomes tender for 15-20 minutes
Drain water from the bowl
Coarsely mash potatoes
Heat buttermilk and butter together at medium-low heat until it melts and the mixture is smooth (around 2 minutes)
Stir the buttermilk mixture with chives and mashed potatoes until smooth
Add salt if you desire
Making mashed potatoes with buttermilk without breaking a sweat
FAQs
You have some really serious problems about buttermilk but have got nowhere to ask? That's okay because I'm here to back you up, bakers!
Relish Your Savory Buttermilk
No need to worry about how to tell if your buttermilk is bad because now you've got some of my very useful tips to check if your buttermilk is in a good state to consume.
If you are using buttermilk for cooking but don't know how to deal with it, why not give my suggestions about how to store them or some toothsome recipes that I've recommended a try?
Got a tip to share with me? Feel free to send your ideas via my comment section if there is anything about my article that bothers you. Your constructive comments will be a huge motivation for my next posts!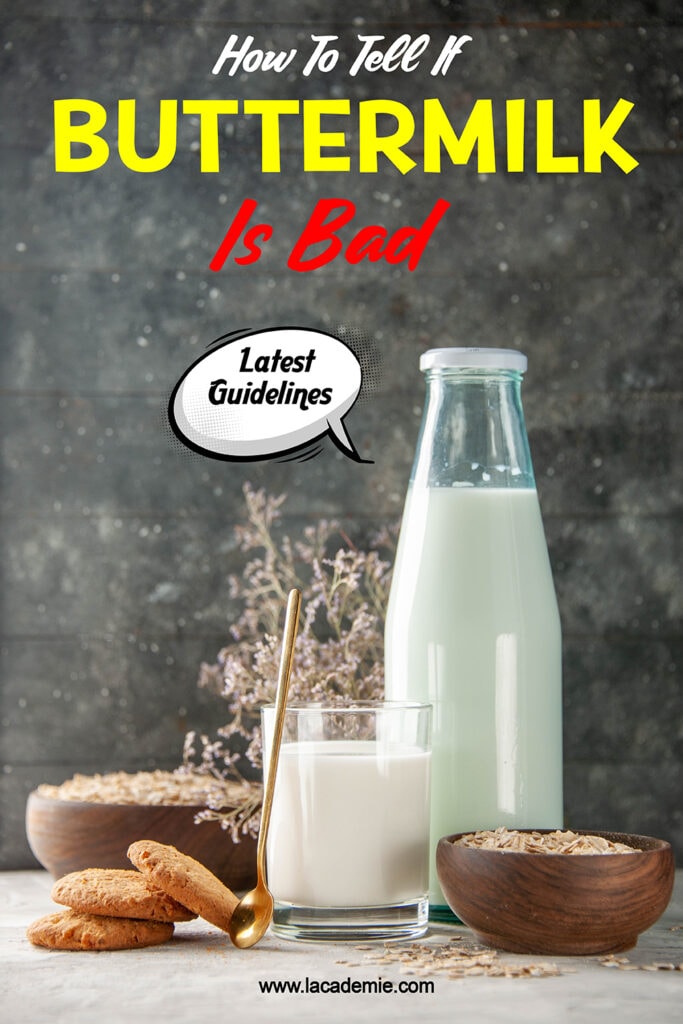 References
ACAAI Public Website. 2022. Milk Allergy | Causes, Symptoms & Treatment.
Nutritionvalue.org. 2022. Buttermilk, whole nutrition facts, and analysis..
Nutritionvalue.org. 2022. Yogurt, low fat, plain nutrition facts, and analysis..
Nutritionvalue.org. 2022. Milk, whole, lactose free nutrition facts and analysis..
Physicians Committee for Responsible Medicine. 2022. Soy and Health.
Nutritionvalue.org. 2022. MORI-NU, firm, silken, Tofu nutrition facts and analysis..