If you accidentally bought unripe kiwis, do not worry because I will show you how to ripen kiwi at home in this post. Unlike other fruits, kiwis have a fuzzy, light brown skin color that does not vary during the ripening process, making it difficult to determine if they are ripe or not.
Indeed, you cannot tell when kiwis are ripe or unripe by looking at them, yet it can be determined by touch and taste. However, with some quick and simple tricks that are presented in this article, you can quickly ripen them at their finest.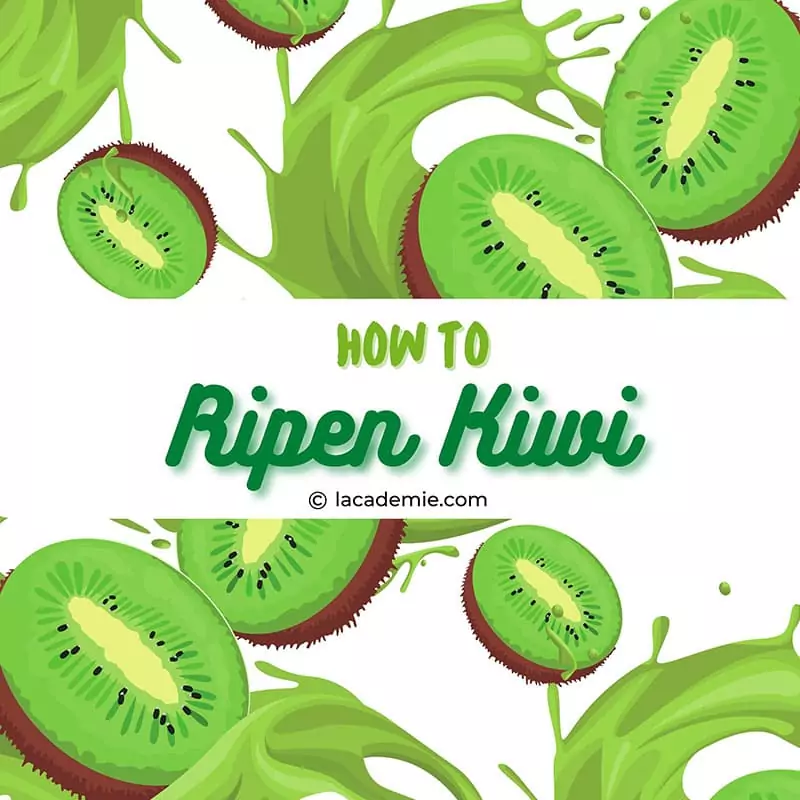 How To Ripen Kiwi Briefly?
To make sure that you can ripen kiwi without any difficulties, here are a summary of 5 methods that help you ripen them at home with common kitchen materials.
Put kiwis at room temperature: Use room temperature to ripen kiwi (i.g in the kitchen) and leave them there for 3 to 5 days.
Put kiwis in warm places: Put kiwis somewhere at home that have higher temperatures than room temperature but avoid placing them under direct sunlight.
Manipulate ethylene gas by using other fruits: Put kiwis alongside bananas, apples, or pears.
Cover kiwis in a rice container: Use rice to cover them in a rice container to increase ethylene gas emissions.
Heat kiwis by microwave: Use a microwave to heat kiwis for a few seconds.
What Is Fruit Ripening?
Before introducing detailed and expert tips to ripen kiwis at home, let's take a brief look at fruit ripening meaning in general.
Ripening is a process that results in the releasing gas named Ethylene from fruit and causes the rotten fruit (1). Or ripening simply refers to the process causing internal and external changes to make them more appealing and edible.
The external characteristics can change from hard to soft, and the internal characteristics can change from sour or bland to sweet. Besides, the color of fruits might change as it is ripe.
The softness of ripening fruit can be assessed by the state of the fruit's cell walls which mostly contain polysaccharides and enclose plant cells to create fruit's structure and stiffness (1). According to Osorio and Fernie, fruits get softer as cell walls break down(2).
Also, the starch inside fruits breaks down throughout the ripening process, converting it into various kinds of sugar such as sucrose, glucose, and fructose, which enhance the sweetness of the fruit (1). The sweeter they taste, the riper they are.
Climacteric And Non-climacteric Fruit Ripening
Based on the ripening mechanism, fruits can be classified into two types as Climacteric fruits and Non-climacteric fruits (1).
Climacteric fruits (such as apple, tomato, banana, kiwi, etc.) can fully develop their maturity even if they are already picked from the plants, as these fruits still emit ethylene gas after they are harvested, making them continue the ripening process.
Contrarily, non-climacteric fruits (such as berries, pineapple, watermelon, orange, etc.) can only ripen while they are still on the plant and will decay slowly after harvest as they only produce very little ethylene gas.
By understanding which fruits are climacteric or non-climacteric, you can determine kiwi is climacteric fruit, and they can be ripened even if they are harvested.
How To Ripen Kiwi? 5 Helpful Tricks That You Should Know
However, unlike other fruits, the color of their skin will not change during ripening. In order to make sure that your kiwis have good quality to make the best dishes with kiwis, there are few steps to implement before ripening them.
1. Choose Kiwi Properly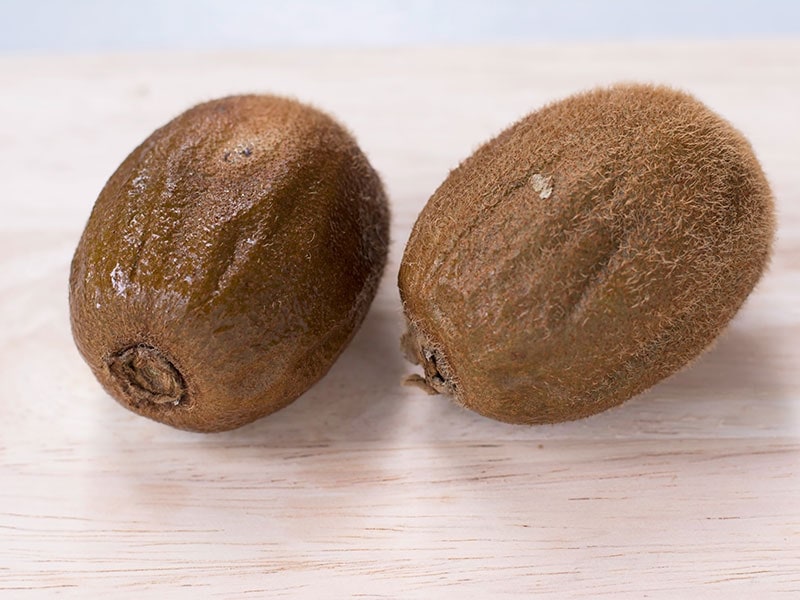 First of all, you have to make sure that your store-bought kiwis or hand-picked from the vine are not too soft as it means your kiwis are overripe and get rotten easily. How to choose high-quality kiwis will be explained in the next part.
2. Check The Seeds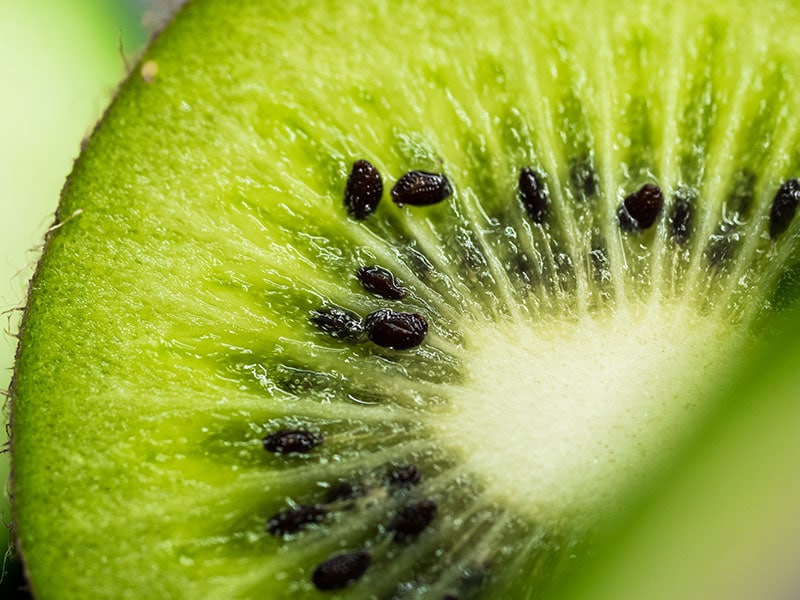 If you bought fairly soft kiwis with bright green flesh and black seeds inside, your kiwis are ready to serve. But in case you accidentally cut them and find out that their seeds are still green or yellow, it means your kiwis are still unripe.
So now, let's discover 5 quick and easy tricks that everyone can follow to ripen kiwis at their finest by using some easy-to-find home appliances.
3. 5 Top Tricks To Ripen Kiwi
With simple kitchen materials such as bowls, bags, a rice storage container or a microwave, below are 5 professional tricks yet everyone can easily apply at home.
Method 1: Put Kiwis At Room Temperature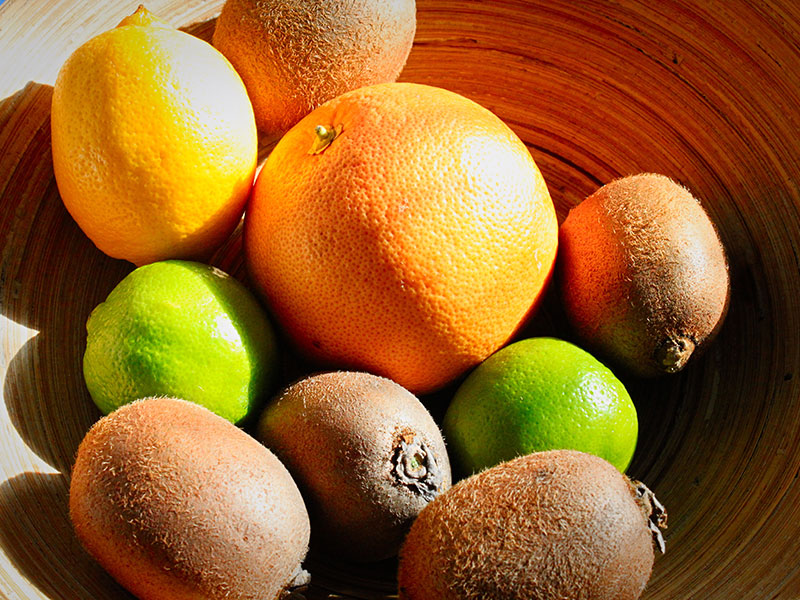 This way can be seen as the most popular method for ripening any type of climacteric fruit, not just kiwi. Kiwis can be stored at room temperature for several days until it is fully ripe.
Keep kiwis on your kitchen counter or somewhere else in your house where you can see them frequently; otherwise, you might forget you put them there. Also, you can place kiwis in a bowl and leave them there for 3 to 5 days.
Method 2: Put Kiwis In Warm Places
If you want to speed up the process a little bit as you think putting them at room temperature cannot make your kiwis ripen as fast as expected, then you can place them in warmer places of your house, for example, somewhere near the window.
But keep in mind, do not leave them in direct sunlight as it might turn your unripe kiwis into rotten ones quickly.
Method 3: Manipulate Ethylene Gas By Using Other Fruits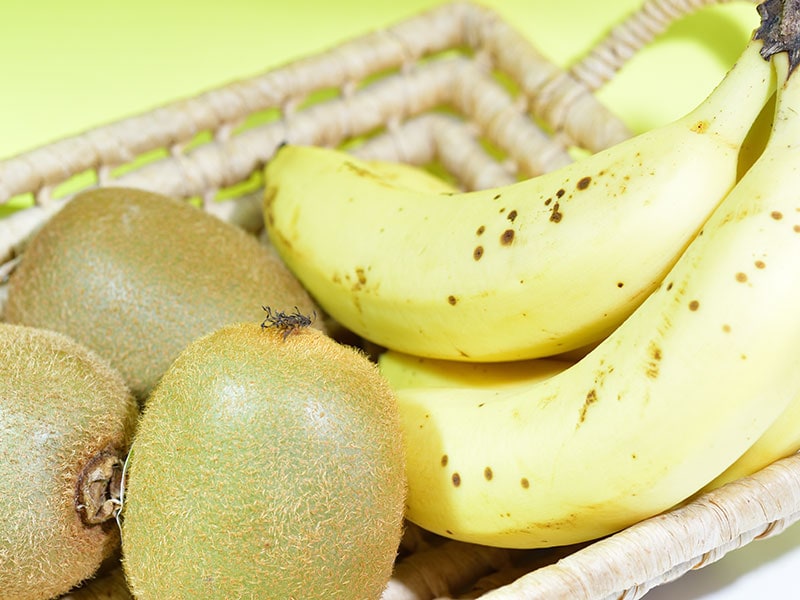 As there are some typical fruits that emit a high amount of ethylene gas, such as bananas, pears, or apples, you can put your kiwis into a bag with a couple of bananas or apples or pears. The emission of ethylene gas helps your kiwis hasten their ripening time.
So, all you need to prepare are bags and fruits that you want to be ripe. For environmental protection, I highly recommend you use bags that are made from paper or any friendly environmental materials instead of using plastic bags.
Besides, plastic bags cannot ensure a sufficient level of ventilation to boost the producing ethylene gas in mentioned fruits.
Check out this video to know more:
Method 4: Cover Kiwis In The Rice Container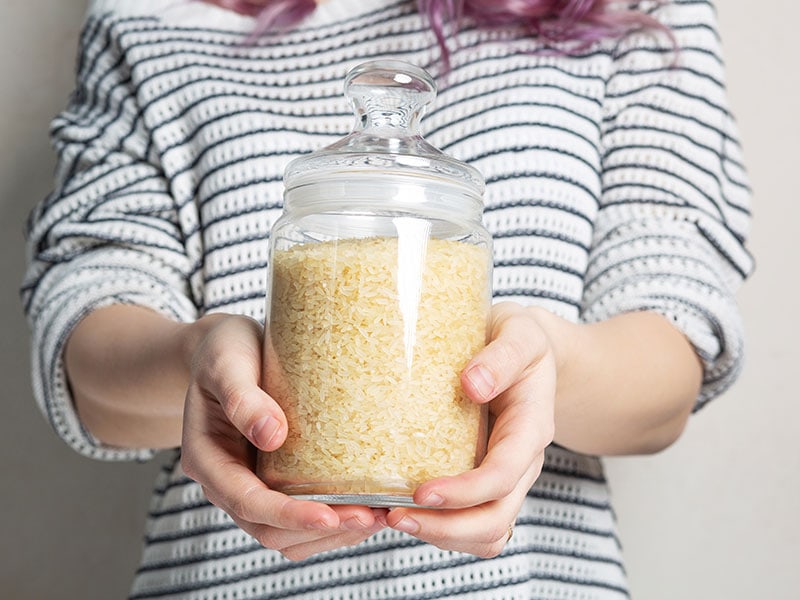 If you do not have paper or friendly-environment material bags, try rice. It sounds kinda weird, doesn't it?
In fact, covering fruits in rice containers is a common technique that many Asian housewives implement to ripen fruits, not only kiwis. This trick is similar to using bags to ripen kiwis with other fruits, as it works with the same ethylene procedure.
All you have to do is to bury hard kiwis in uncooked rice, making sure that your kiwis are fully covered by rice in order to trap ethylene gas sufficiently, and leave it there for a few days to speed up your kiwis ripen even more.
Do not worry that the ripening process can ruin your rice. It is still safe to eat after ripening your kiwis there.
Method 5: Heat Kiwis By Microwave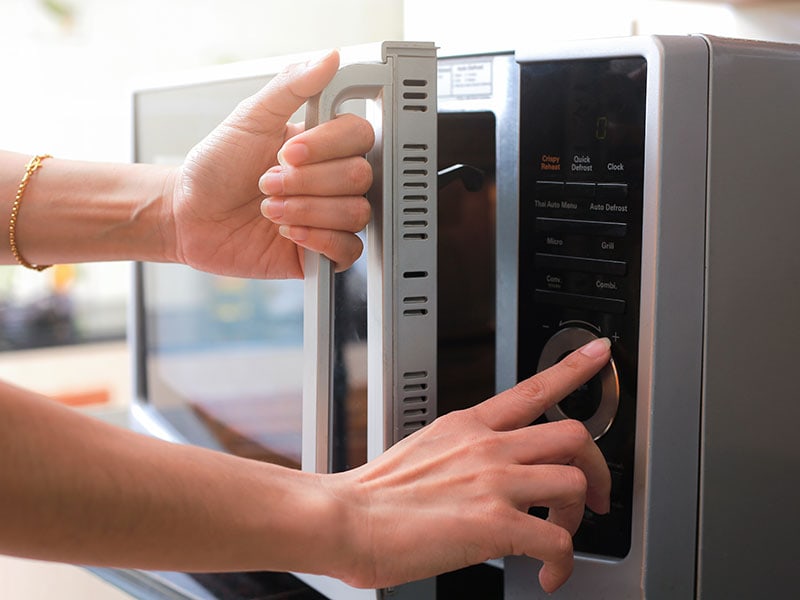 Another option, not so popular yet still can be used to ripen kiwi effectively, is using heat from the microwave to hasten the ripening process. It is the perfect option for those who cannot wait any longer to enjoy fleshy and sweet kiwis.
Setting your microwave at a medium power level so that it will not be too hot for unripe kiwis, then put them into the microwave, and heat them for 10 to 15 seconds.
After taking them out of the microwave, you still have to put them in a paper bag with other fruits, especially bananas as explained above, to speed up the process yet in a shorter time.
How To Choose The Perfect Kiwis?
Whether it's ready-to-eat kiwis or hard and unripe kiwis, there are some techniques as shown below to ensure that you are selecting good kiwis which still retain all of their nutrients even after you ripen them at home.
Technique 1: Choose Ripe Kiwis
In general, there are 3 ways to select good quality kiwis through sight, touch and taste. To ensure you are choosing it properly, use your three senses together.
By sight – Examine the kiwi skin: Examine the kiwi skin's overall color and texture. Make sure it is a light brown color and fuzzy. Also, you should look for bruises, stains, or mold to ensure it is not overripe. Kiwis that are wrinkled should also be avoided.
By touch – Examine the hardness or softness: Hold a kiwi and lightly squeeze it. Apply pressure with your thumb while keeping it between your thumb and other fingers. If it is hard or firm, your kiwi is not quite ready to eat, and vice versa.
By scent – Examine the readiness: Take a sniff on your kiwi skin. If you detect a light citrusy smell, then you can enjoy your kiwi straight away. However, if it has a bad smell or acidic or fermentable smell, you should throw away your kiwis because they are overripe.
Technique 2: Choose Unripe Kiwis
Some people prefer to purchase firm kiwis and ripen them at home. So here are a few tips for selecting unripe kiwis that will remain edible after the ripening process.
By sight: The skin color of an unripe kiwi is a mix of green and light brown, and it is not as hairy as ripe kiwis. Look for bruising or black marks as well.
By touch: Similar to the above technique, put a light squeeze on it, but you feel no pressure, your kiwi is unripe.
By scent: Immature kiwis have no smell at all.
So if you intentionally or accidentally buy unripe kiwis from the store, just scroll up and implement mentioned tips to ripen them at your home without any concern.
How To Keep Kiwis Fresh For A Long Time?
So what is the best way to store kiwis so that they can stay fresh for weeks after you have chosen the best ones for yourself? It depends on their readiness and when you want to eat them.
If your kiwis are already ripe but you don't want to eat them right away, place them in the fridge to prevent further ripening. Besides, you should avoid storing your kiwis in the fridge alongside other heavy fruits to avoid crushing them.
If your kiwis are nearly ripe or unripe, however, you can leave them at room temperature to continue to ripen or store them in warmer places as described above.
Check out this video to know more:
Fun Facts About Kiwi You (Maybe) Missed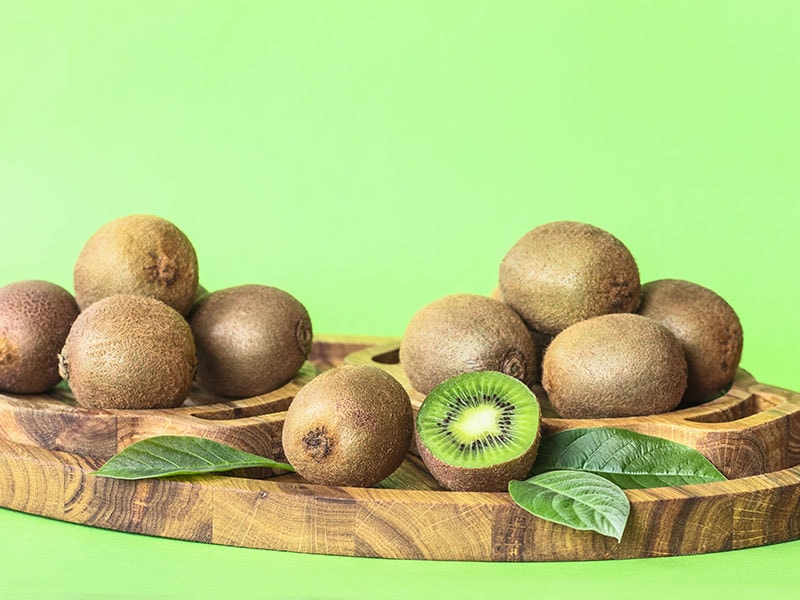 Here is some brief information about kiwis' origin, characteristics, and variation that you will find interesting.
Origin
Most people (including me) used to think that kiwi originated in New Zealand; however, it actually originated in China. Therefore, it is also called Chinese gooseberry. In the early twentieth century, kiwi cultivation moved from China to New Zealand (3).
New Zealand also named it after their national bird, kiwi, as the fruit's skin is the same color as the bird's, which is called Kiwifruit. That's the name origin of this delicious food that begins with the letter "K". Fascinating, isn't it?
Characteristics
The skin of the kiwifruit is fuzzy, thin, and has a light brown color, with green or golden flesh and small and back seeds that are edible as well.
Kiwi is a fruit with a tell-tale non-round shape. In fact, iti is oval in shape, with a common length of approximately from 5 to 8 cm and a diameter of 4.5 to 5.5 cm. The flesh of a fully ripe kiwi is soft and sweet (3).
Variation
There are around 60 species, but the Fuzzy kiwi (Actinidia Deliciosa) is the most widely consumed.
Hayward is the most popular type of kiwi that is available in supermarkets and stores. It has an egg-shaped shape and weighs up to 100 grams (3). Besides, it cannot grow in cold weather, so it is only suitable to cultivate in warm climates.
Advantages and Disadvantages of Eating Kiwi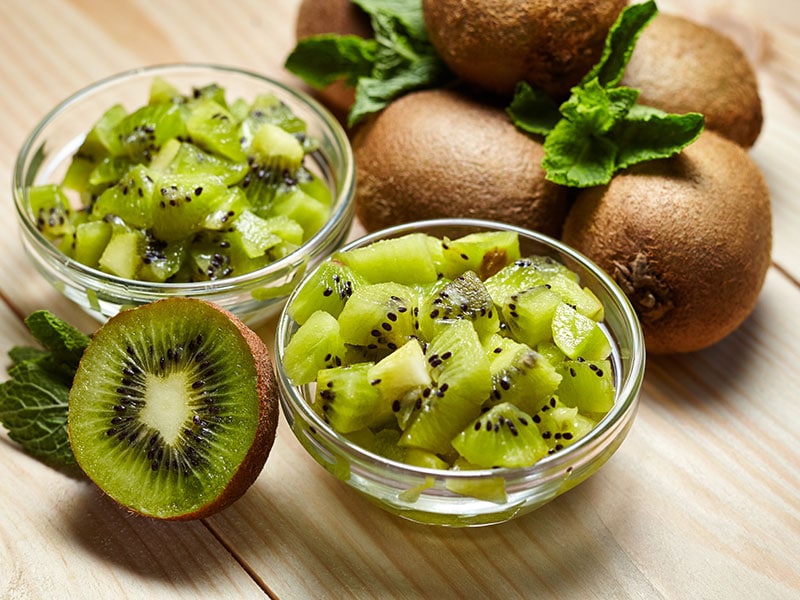 In general, the benefits of eating kiwi outweigh its drawbacks. The following information will help your knowledge broaden about the advantages and disadvantages of consuming kiwi (4).
What Are The Advantages?
A green flesh kiwi contains various nutrients like vitamin C, vitamin E, vitamin K, fiber, folate, and potassium which are beneficial for your health as it helps you:
Improve Your Immune System: Vitamin C, which is found in kiwis, can help you stay healthy by boosting your immune function and preventing diseases.
Kiwi is also high in prebiotics, which helps to promote the development of beneficial bacteria in your intestines.
Lose Weight: Although kiwi is high in nutrients, it is low in calories. Therefore, you can eat them without worrying about gaining weight.
Kiwi's dietary fiber can also help you lose weight and enhance your health by improving your digestion system and absorption of bad cholesterol.
Control Your Blood Pressure: According to a 2014 study, eating three kiwis each day can help lower blood pressure. As a result, it can assist you in reducing the risk of blood illnesses.
Improve Other Organs And Bones: Vitamins and minerals included in kiwis, such as calcium, zinc, iron, magnesium, and manganese, improved the performance of bones and organs such as the liver, heart, and kidneys.
Therefore, kiwi can be seen as good medicine to prevent any potential health diseases for you and your family. Consider incorporating it into your daily meal, such as turning the fruit into irresistible cold appetizers to begin your meal, or combining kiwis with nutritious overnight oats.
What Are The Disadvantages?
Overall, kiwi is safe for most people. However, there are some side effects that you should consider when eating kiwi.
Allergies: Consumption of a large quantity of kiwi sometimes results in a variety of allergies. Some people report that their mouths, lips, or tongues have reactions after they eat kiwi because it causes itching inside their mouth or worse, swelling.
Causing rashes on human skin is also a common side effect when people consume too much kiwi.
Nausea or Diarrhea: Another negative effect of eating kiwi is that it causes vomiting, nausea, and diarrhea in some people.
Precaution:
For pregnancy and breastfeeding: There is no evidence that kiwi is harmful to these people. However, it would be better to get consultants from the doctor prior to consuming kiwi and avoid overeating them.
Surgical patient: Kiwi may slow blood clotting, so if you have an incoming surgery, do not eat kiwi at least two weeks before your surgery.
FAQs
Here are some frequently asked questions and answers to assist you in knowing more about how to buy and enjoy kiwi at its best.
What Method Do You Prefer?
It depends on what home appliances are available in your house. For example, rice containers are popular with Asian people; therefore, most of them would choose them to speed up the ripening process of kiwis.
However, in some Western countries, people might find storing kiwis with bananas or apples in paper bags would be more convenient for them to ripen fruit.
Overall, kiwi is a good choice for healthy fruit, considering all of its benefits to your body and your health. If you like the information on how to choose, store kiwis, and 5 ways to ripen them in this post, click Follow this page for more useful articles.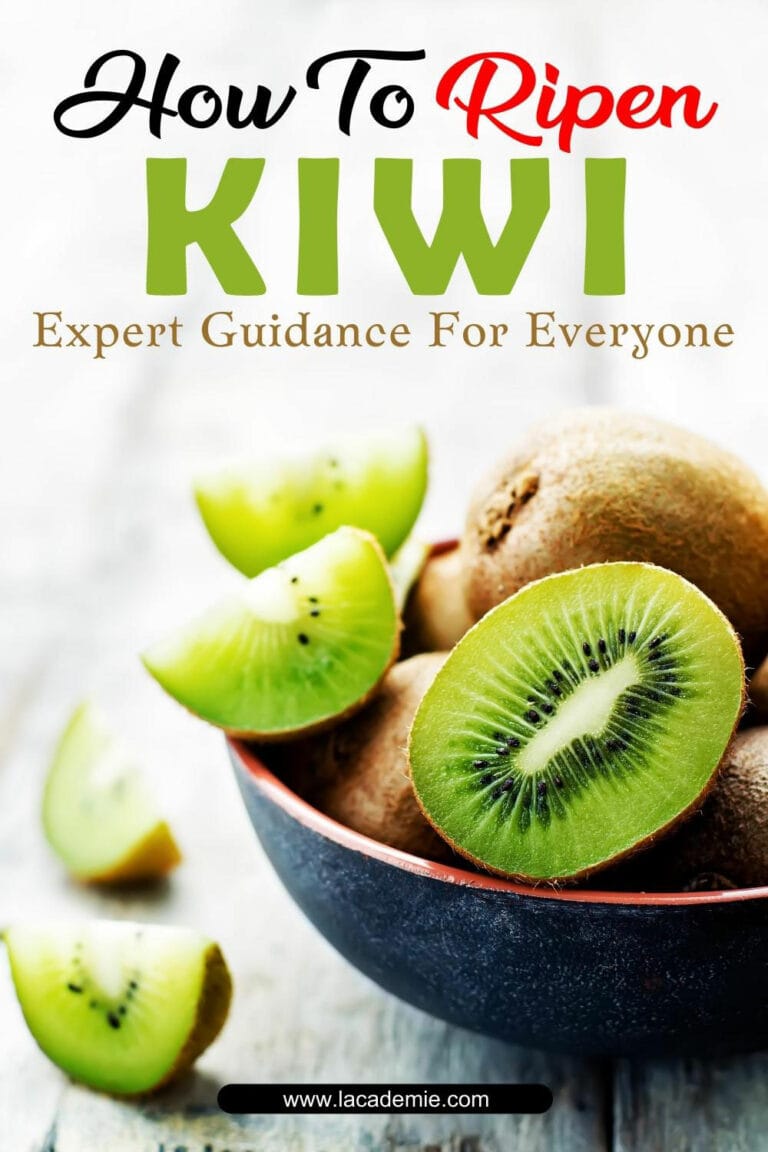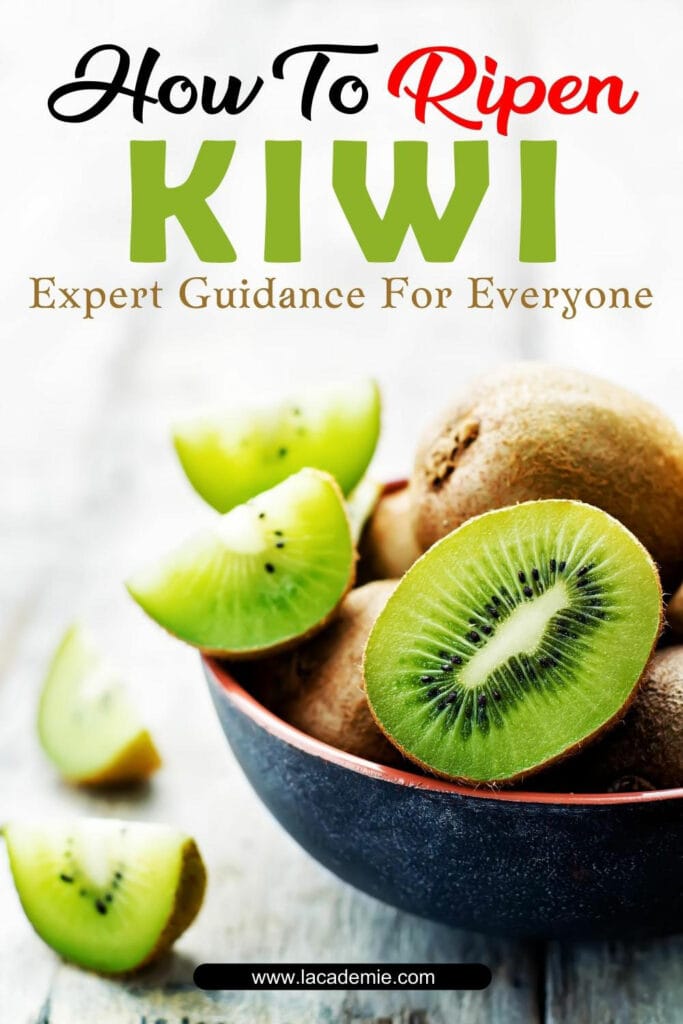 References
En.wikipedia.org. 2021. Ripening – wikipedia.
Osorio, S., Fernie, A., 2013. 'Biochemistry of Fruit Ripening', in The Molecular Biology and Biochemistry of Fruit Ripening, eds Grahman, S., Mervin, P., James, G., and Gregory. T, Boston: Blackwell Publishing Ltd.
En.wikipedia.org. 2021. Kiwifruit – wikipedia.
Natalie, R 2017. 4 Advantages and Disadvantages of Kiwi Fruit – connectusfund.org.