Are you trying to figure out to how to cook lentils in a rice cooker? Do cooking lentils on a stove may make you feel frustrated as you have to pay close attention to the heat and water level? If so, this article is for you.
A rice cooker is a hand-free appliance designed not for cooking rice only, but also for soup, stew, and other foods such as beans, grains, porridge, and so do lentils.
Cooking lentil, a powerhouse of protein and fiber, with a rice cooker is incredibly easy and yield delicious result. Let's learn how to do so today!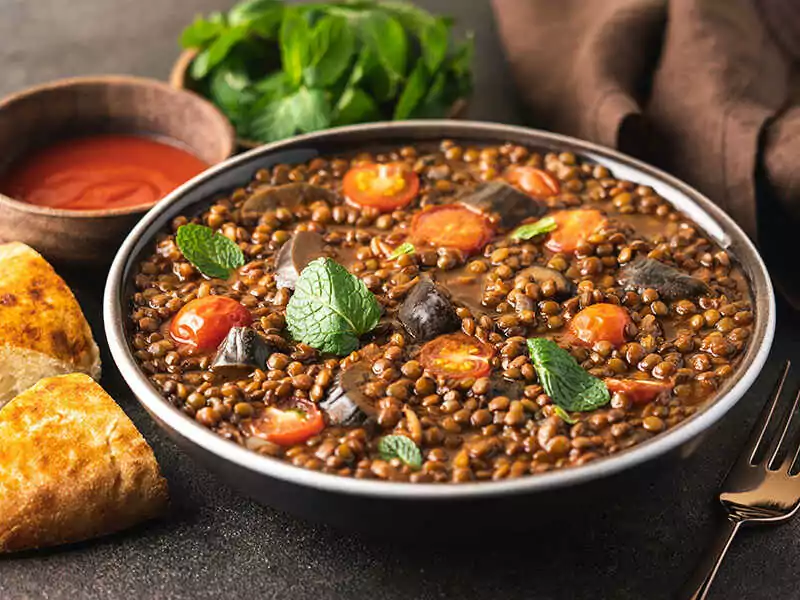 How Do I Cook Lentils?
Instead of worrying about overheating or overboil on the stove, you can make your lentils with a rice cooker with these few steps:
Step 1: Rinse the lentils
You put those lentils in a strainer and rinse under water to remove any dust or debris.
Step 2: Put the lentils into the inner pot
Transfer those lentils from the strainer to the inner pot.
Step 3: Add water
You use the ratio of 2 cups of water for 1 cup of lentils.
Step 4: Turn on the cooker
As usual, the manufacturers of rice cookers have specified the cooking time, and you can prepare other foods during this hand-free time.
Step 5: Cooked
After a time, the cooker will turn to the "warm" mode, which means your lentils are ready to use.
So, before going to detail about cooking lentils in a rice cooker, let's take a look at those superstar lentils.
What Are Lentils?
Lentils are a kind of legume that is relative to beans, peas, nuts. Some archaeological evidence shows that lentils are one the oldest grain consumed by a human from 8500-7500 BC. Lentils are a rich source of protein and fiber.
When combining lentils with other whole grains, the protein content in lentils is equal to meat.
In Europe, lentils are often combined with some form of pork. While in most Asian countries, lentils are frequently combined with rice because those two have similar cooking times.
Besides the wealth in protein and fiber, a ½ cup of cooked lentils have some other nutritions as:
| | |
| --- | --- |
| Nutritions | Value |
| Dietary fiber | 9g |
| Fat | 0,5g |
| Calcium | 25 mg |
| Iron | 2 mg |
| Potassium | 273 mg |
| Folate | 39 mcg |
| Protein | 12 g |
Lentils are used as edible legumes, but their seeds are a starch source for textile and printing.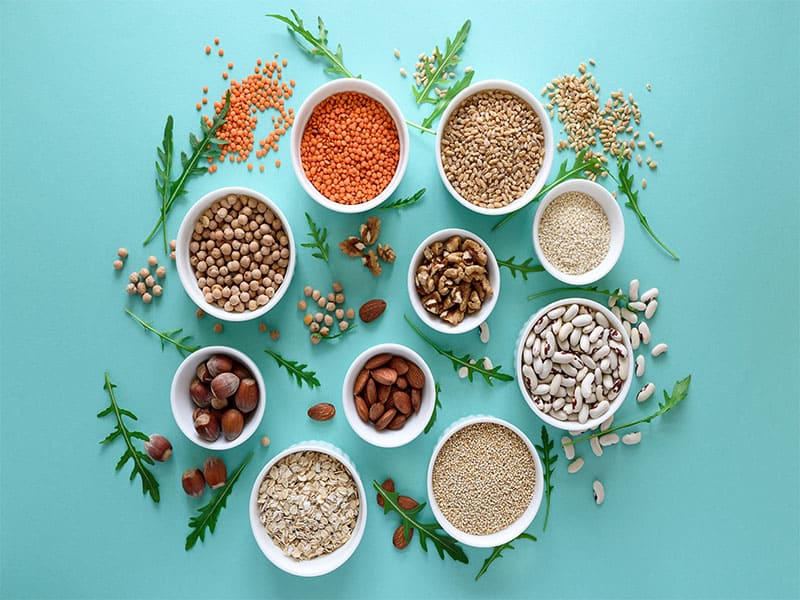 How Many Types Of Lentils?
There are various kinds of lentils with different colors and textures. Below are some of the most common types.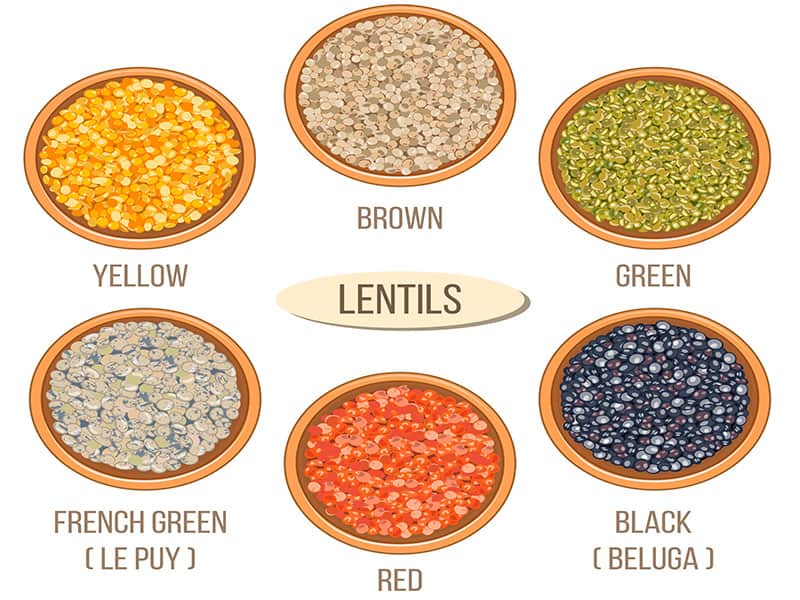 Green Lentils
Or the other name is French lentils. This kind of lentils has a peppery taste, which makes them the best choice for salad. Green lentils content a lot of iron, antioxidants, and magnesium.
Another kind of green lentils is Le Puy. These green-grey lentils are harvested in the Le Puy region in France and are known for their best taste and texture. Le Puy lentils have the highest price among those lentils.
Brown Lentils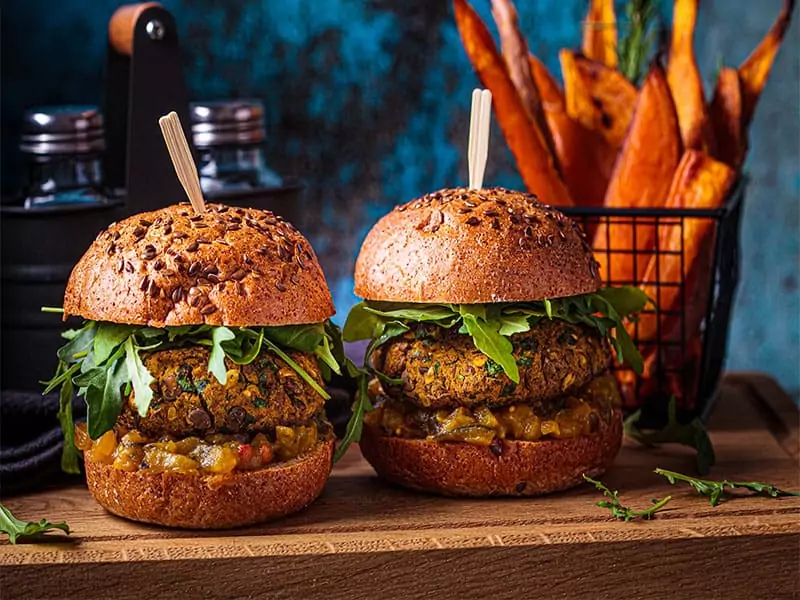 With green lentils, there are two common uses of whole lentils. Brown lentils are multi-purpose lentils, while they can be used in salad, veggies burgers, or even in soup. The taste of brown lentils is quite mild and earthy.
Red Lentils
There are two types of red lentils: whole red lentils and split red lentils (or yellow lentils). While whole red lentils have a red color, split lentils are near to orange. The second type of lentils with the husk removed makes them disintegrate quicker than the whole one.
For that reason, split lentils are easy to lose their shape and used as a thickener for soup or used to puree. Split red lentils have a milder and sweeter taste than green lentils, and they will turn golden when ripe.
In many Asia countries and the Indian subcontinent, red lentils are preferred to make the Dal.
Beluga Lentils
The other name for them is black lentils. The name Beluga is derived from beluga caviar for the perfect lenticular shape, flatted, shiny, and dark of those lentils.
This type of lentils is a surprising match for other protein and vegetable dishes. Black lentils are the wealthiest nutrition lentils with a taste similar to black peas.
Lentils Are Used In Health-Conscious Diets
The high portion of dietary fiber in lentils will help you prevent blood sugar disorder and lower cholesterol. The high content of protein and fiber with low fat makes this small pulse a giant in losing weight.
½ cup of cooked lentils will provide you 32% of daily needed fiber, and their protein content is enough to fuel you for the whole day.
Due to the amount of nutritions content, lentils are a rich source to provide protein and other minerals such as iron, potassium, magnesium for vegetarians. Lentils are also a source of acid folic, which is an essential nutrient for pregnancy.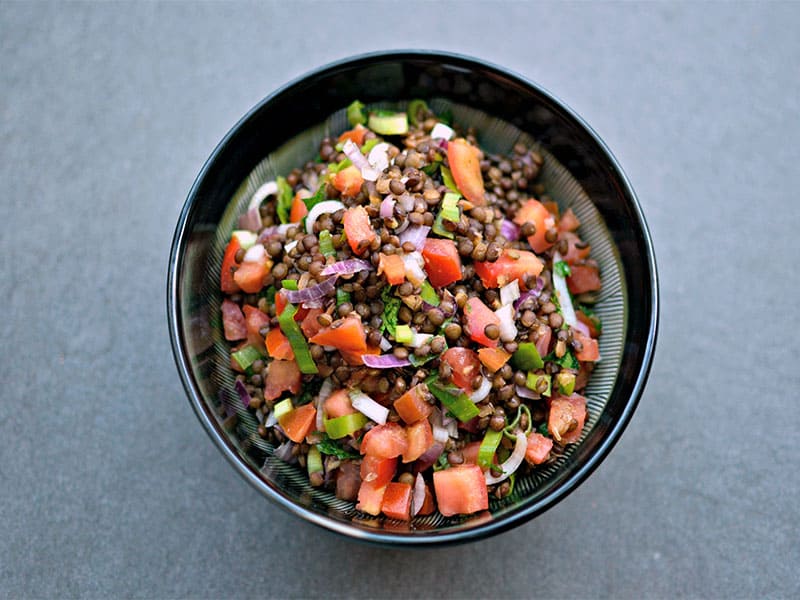 Are They … Harmful?
When compared to other pulse legumes, lentils do contain a low level of the non-nutritional factor. However, these non-nutritional factors will get lost during the culinary process (soaking and cooking)
The tannin, which causes the bitter taste, stays in the seed coat of lentils and removed when dehusking.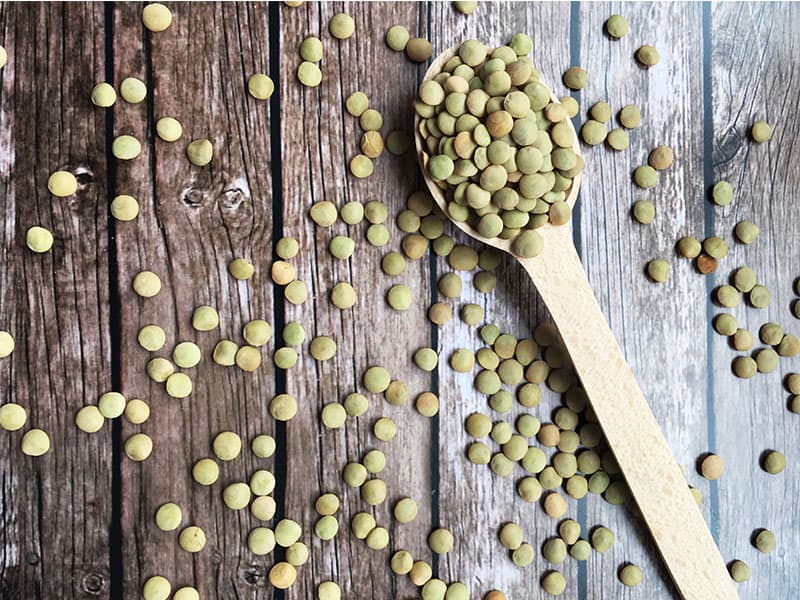 How To Cook Lentils In A Rice Cooker?
Rice cooker used to cook rice? It is a myth idea when your countertop rice cooker can go well with a number of things beyond rice, such as beans, chickpeas, soups, bakes, and the superstar protein source, lentils.
In fact, there are so many applications to rice cookers that many people tend to compare rice cookers with instant pots. Of course, these two are not the same, but the versatility these two kitchen appliances can offer is certainly impressive.
Cooking lentils is not as complex as you think when there are just a few steps to make a delicious and nutritious lentil bowl.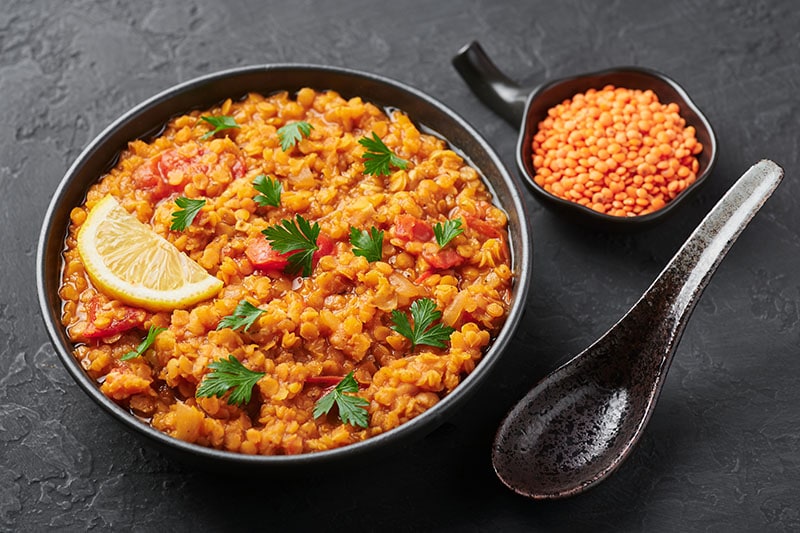 Before Cooking:
Just like how different rice requires different water ratio in rice cookers, different lentils may need a discrepancy of water potion and cooking time. Here is the standard recipe to cook lentils in rice cookers. You can adjust the portion of water according to how firm you want lentils to be.
1 cup of lentils
2 cups of water
A strainer
A spoon
A rice cooker
Salt (this is optional)
For most types of lentils, you don't need to soak them before cooking. My advice here is worth spreading lentils on the top of the table to check for small stones or unwanted debris before you wash them under cold water.
Direction:
As easy as pie, with those simple steps, you will have your own tasty nutritious lentils:
Step 1: Rinse Lentils
Lentils are different from other legumes that they do not require to soak before cooking. However, you need to rinse them with cold water to eliminate all the dust and unwanted debris.
Step 2: Transfer to the Inner Pot
After washing lentils, you should drain them for a few minutes to get rid of the excess water. At that time, you can prepare the inner pot by spraying it with a layer of oil before putting all the lentils in.
Oil will bring a glowy lentil after cooking, and olive oil is recommended to use.
Step 3: Close The Lid, Plugins, And Start Cooking
After those steps, you close the cover of the rice cooker and plugin. Remember that you should dry your hand before plugging it to prevent any unwanted accidents.
Then turn on the rice cooker. Most of the rice cookers have specified the time and it is about 20 to 30 minutes.
Step 4: Stir The Lentils
When the cooking time passes a half, you open the lid and stir them with the spoon. Check for the firm of lentils whether they are soft enough. You can season the lentils with salt at this time
Step 5: Finish Cooking
When the cooking time totally passes, stir the lentils again and serve them with your foods.
Please watch this video for more visualize directions:
Cooking Tips:
Even that the process is easy but here, I have some tips for you to utilize your cooking time:
Lentils will double or triple in size: It is different from rice that the lentils will bloom 2 to 3 times rather than rice. When you think a cup of lentils is too small, their cooked form may give you a big surprise.
So, considering the capacity of your rice cooker and the number of lentils after blooming are what you might think for the lentils you want to cook.
Eyeball measurement: Besides the standard potion of lentils and water, there is another way to check for the appropriate water level in the cooker oven. One inch of water above the top surface of lentils is suitable.
Stir through the cooking time: When the time passes a half, you should stir the lentils to check for their stiffness and cook evenly.
Seasoning after cooking: Don't add salt or any acidic ingredients into lentils before you start to cook them. It is because salt will tough the lentils, and your cooking time will not be enough.
Lasting the simmer time: Except for the spit red and the black Beluga, those other lentils need more than 5 to 10 minutes for cooking. For this, you could let your cooker in the "warm" mode for a bit longer than the spit red and the black Beluga when cooking those other types of lentils.
About cooking time: Regularly, the manufacturers of the rice cooker have specified the time for cooking. The average time is about 20 to 30 minutes due to the brand of your rice cooker.
You should check for the cup measurement of your rice cooker as well as the adjustment time in case your lentils are less or exceed the standard measure to cook.
Recipes For Lentils Cooked By The Rice Cooker
Do you feel eager to try to cook lentils in those convenient households? Before you try that, check out my recipes below. You may find the lentils recipe of your palate.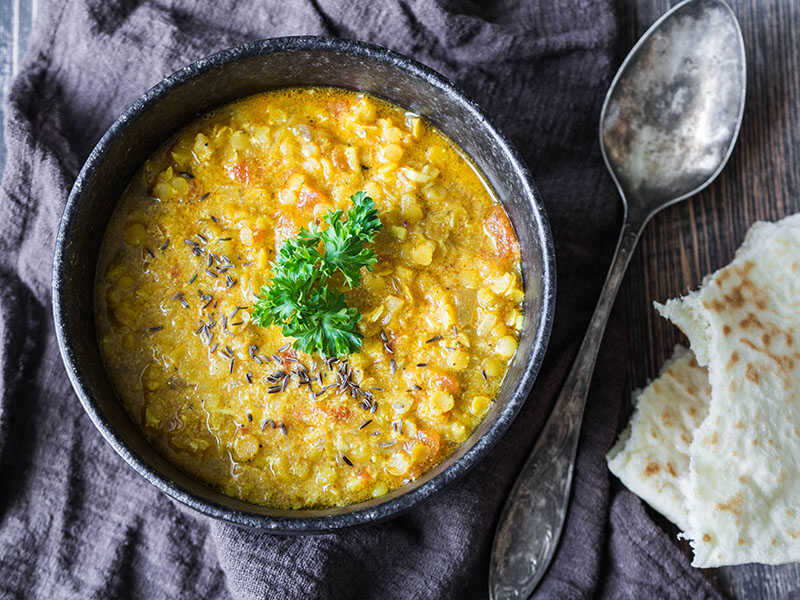 Jewish Recipe
This recipe is used from the story of Queen Esther who lived on the diet of seeds, pulses, and nuts when she was not allowed to eat non-kosher food. Even though she was living in the King's place in Persia.
Ingredients:
2 tbsp olive oil
1 leek
2 sweet potatoes
3 carrots
250g Le Puy lentils
750ml hot vegetable stock
3 oranges
2,5cm fresh ginger
200g spinach leaves
2 tbsp of toasted almond
Dried coriander
Salt and freshly ground black pepper
Direction:
Are you get ready? Here is the direction to cook lentils in the Jewish recipe:
Prepare for the ingredients: You trim and dice the leek; peel and dice the sweet potatoes and carrots; peel and grate the fresh ginger; peel and cut oranges into segments. Rinse the lentils under cold water to get rid of any dust or debris.
Sautee the ingredients in the rice cooker: Turn on the rice cooker and heat the olive oil. Then add leek, sweet potatoes, carrots, ginger together for 10 minutes.
Add lentils: Stir the lentils with the mixture and add hot vegetable stock.
Close the lid: Cover them with the rice cooker lid and let it cook for 40 minutes
Toast the almond: While you are waiting for them to cook, you toast the almond in a separated pan with no oil.
Add spinach: After 40 minutes, stir the spinach leaves with the mixture of lentils and remove them from the rice cooker with cloves.
Season and use: Taste with salt and black pepper. Serve the food with dried coriander and toasted almond.
Lentils Dal Rice Recipe
Needless to say, dal is a staple companion food from the Indian subcontinent in which lentils are the main ingredients. This recipe is a combination of dal, lentils, and rice in one pot.
Ingredients:
½ cup of brown lentils
¾ cup of basmati rice
2 russet potatoes
1 medium carrot
2 cloves garlic
1 large yellow onion
2 tbsp minced ginger root
2 tbsp coconut oil
Herbs:
1 tsp cumin powder
1 tsp turmeric
1 tsp paprika
2 tsp coriander
⅛ tsp cinnamon
Seasons:
2 tsp kosher salt
3 tbsp brown sugar
Garnish:
Chopped fresh cilantro
Lime wedges for squeezing
Directions:
A luscious dish of Lentils Dal Rice with pronounced flavors from cumin, turmeric, and paprika is made by these few steps below:
Prepare for the ingredients: You chop the carrot and russet potatoes into dice; rinse and drain the bastima rice and brown lentils. Then put all the herbs into a bowl to mix them.
Heat the rice cooker and saute the herbs and ingredients: Turn on the rice cooker, saute the onion and ginger in coconut oil with a large and non-stick saute pan until the onion is semi-translucent. After that, add the garlic and herbs into the pot.
Stir with the other ingredients: Add the carrot, potatoes with a tablespoon of water; stir frequently. Until there is a glaze-like spice coating on the vegetables, add lentils, rice, and 3 cups of water.
Close the lid and wait for cooking: Close the rice cooker lid properly and let it cook for about 20-25 minutes, or until there is no excess liquid remaining. After the time has passed, stir the mixture again and add the seasons.
Serve with cilantro and a wedge of lime.
FAQs
I'm sure that you got a lot more unanswered questions. So this part is for you:
Oh Wait! Did You Feel Satisfied With My Sharing?
Cooking lentils in a rice cooker is an effortless experience for you to try with your kitchen household and enjoy the superpower of nutrition by eating lentils.
I hope that my writing above will give you helpful information about lentils and how to use lentils.
Please share with me any thoughts you have via the comment sections.
Nutrition Facts
4 servings per container
---
Amount Per ServingCalories169
% Daily Value *
Total Fat 0.5g

0

%
Cholesterol 0mg

0

%
Sodium 588mg

25

%
Potassium 460mg

14

%
Total Carbohydrate 28.8g

10

%

Dietary Fiber 14.6g

57

%
Sugars 1g

Protein 12.4g

24

%
---
* The % Daily Value tells you how much a nutrient in a serving of food contributes to a daily diet. 2,000 calories a day is used for general nutrition advice.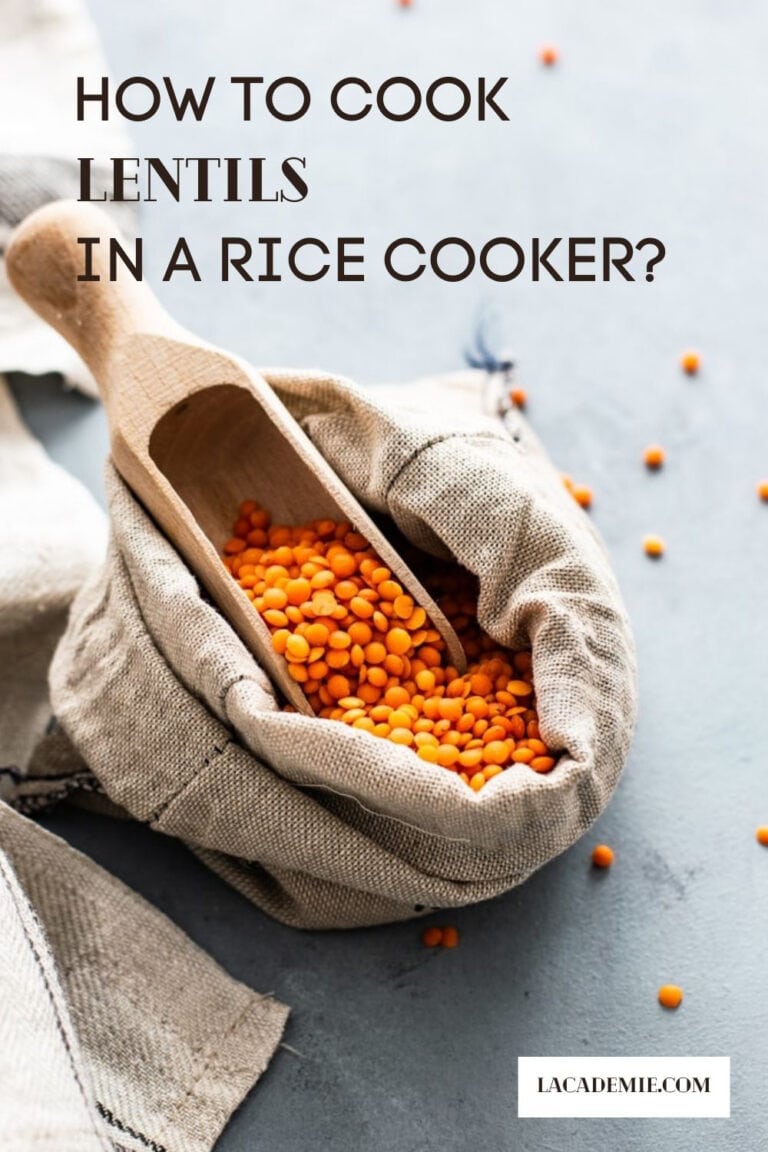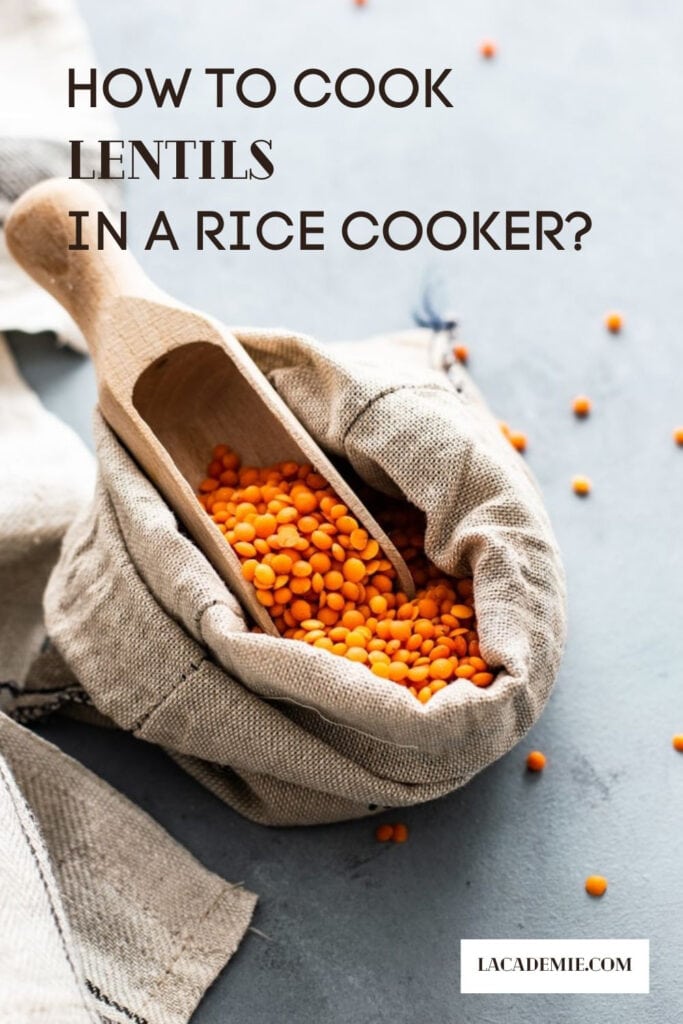 Reference
Stevenson, P.C. (2007). Lentil: An Ancient Crop For Modern Time. Edited by Yadav, S.S. and McNeil, D.
Lentils.org (2021), www.lentils.org.
Lentils (2021) The Nutrition Source of Lentils. https://www.hsph.harvard.edu/nutritionsource/food-features/lentils/.
Ganesan. K, and Xu, B. (2017) Polyphenol-rich lentils and their health promoting effects. International journal of molecular sciences.