How to boil hot dogs is a question with a seemingly simple answer. Just boil some water and drop the hot dogs in; easy peasy lemon squeezy, right? Well, actually, it's not that straightforward.
Overboiled hot dogs will change texture, lose taste, and sometimes even burst open if you leave them in the water for a little too long. Because bad hot dogs are loved by no one, today I'll present you with 4 quick, foolproof ways to boil flawless, delicious hot dogs.
Hot Dogs – A Tasty Treat For Every Occasion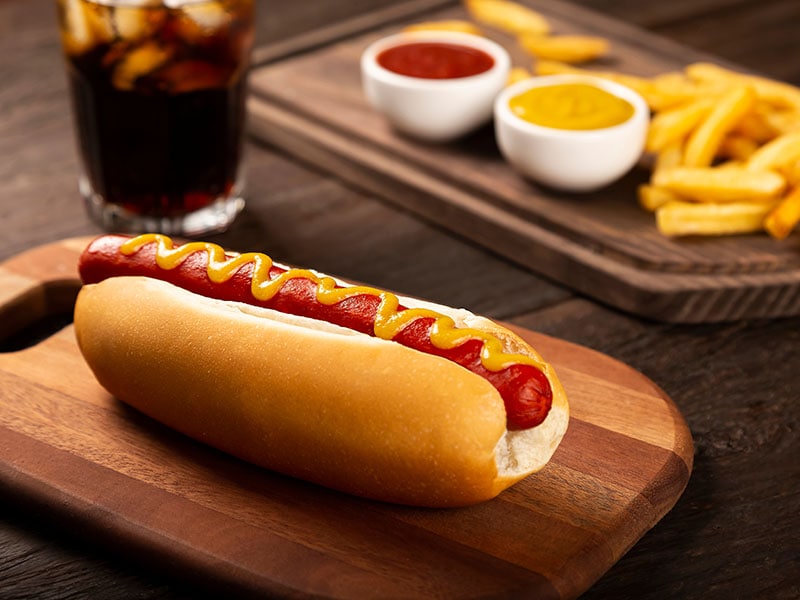 Who doesn't love hot dogs? They're the cheap, delicious crowd-favorite treats that can be enjoyed by anyone, anywhere, and on any occasion. Every bite will leave you with an inexplicable satisfying sensation that is near impossible to find in any other food.
There are many varieties of hot dogs, each with its own unique taste and smell, and as a so-called "hot dogs fanatic", I found myself falling in love with every single one of them.
In fact, there was once a time when I would test to see if hot dogs can be frozen and if they can, should hot dogs be refrozen. Why? Because I love hot dogs so much I keep buying them. And the best way I can think of to preserve these tasty sausages is the freezer.
This is partly because they remind me of the lovely time I had at family barbecues or birthday parties. The other half is, of course, because of their incredible taste!
If you haven't eaten a single hot dog in your life (where have you been all this time!), it's never a bad time to try one. If you're already a fan of hot dogs, I don't think any further persuasion is necessary!
Why Boiled Hot Dogs Works
Some people might argue grilled hot dogs are superior to boiled ones while others would say smoked ones are better, especially with the waiting time for smoked hot dogs to cook is not that long. However, I think boiled hot dogs are awesome too. Here are the reasons why:
Although grilled hot dogs are inarguably delicious, boiled hot dogs will make a better choice for a busy day as they will be ready to eat in just minutes!
They are really easy to make with no past cooking experience required!
You can make them with just a microwave! Better yet, the maximum time length to microwave hot dogs is unbelievably short, allowing you to have a quick meal with little effort spent.
You can choose any type of hot dog that you like. Every single one will turn out delicious!
4 Foolproof Ways To Boil Mouth-Watering Hot Dogs
There are plenty of ways to make boiled hot dogs. Different hot dogs boiling methods require different timespan. Some can take more time than the other, but the most important thing is, your hot dogs are going to be mouth-wateringly delicious.
Boiling hot dogs on the stovetop
This is the most traditional way to boil hot dogs and will take you about 10 minutes.
Boiling hot dogs in the microwave
The microwave is the fastest way to make tasty boiled hot dogs with just 2-3 minutes of cooking time.
Boiling hot dots with beer
If you're serving hot dogs to a group of adults, using beer to boil hot dogs will not only take the flavor to another level but also keep them moist.
Boiling hot dogs in an instant pot
An instant pot is a good tool to cook a large number of hot dogs. It'll take you about 16 minutes to boil 20-30 hot dogs with an instant pot. A perfect time for you to go through the procedure of steaming hot dog buns. This is the ultimate method for those who like hot, steaming meals.
All The Ingredients You'll Need
To cut down on the boiling time hot dogs freshly out of the freezer, you can consider a few tricks to defrost frozen hot dogs. However, in some instances, you can skip this step, it'll just cost you more cooking time.
If you plan to boil hot dogs on a stove, in the microwave, or with beer:
4 cups or 1 quart of water
1 ⅓ can 12-ounce size beer (if you're making beer-boiled hot dogs): the hot dogs will be infused with the beer's flavor, so remember to choose your favorite type!
8 hot dogs (any kind of hot dog goes!) I'd recommend trying these flavorful All Beef Hot Dogs from Berks.
If you want to use an instant pot:
1 cup of water (for the 6-quart pot) or 1.5 cups of water (for the 8-quart pot).
20-30 hot dogs of any type.
For serving:
8 hot dog buns (or up to the number of hot dogs you have)
Toppings: chili, mustard, ketchup, cheese, onions, slaws, sauteed mushrooms, relish or pickles
How To Boil Hot Dogs Like A Pro
When you've got all the ingredients, there's nothing left to do but cook up some delicious boiled hot dogs. There'll be 4 methods so don't give up if the first or second one doesn't suit you. I'll even show you how to prepare hot dogs in toaster ovens some day soon, so stay tuned.
Boil Hot Dogs On A Stove
For a more "traditional" method, you can boil your hot dogs on a stove. You should pick a pot that's big enough to fit all the hot dogs without overflowing the boiling water. Regardless of whether distilled water can spoil, distilled water is usually preferred for boiling hot dogs.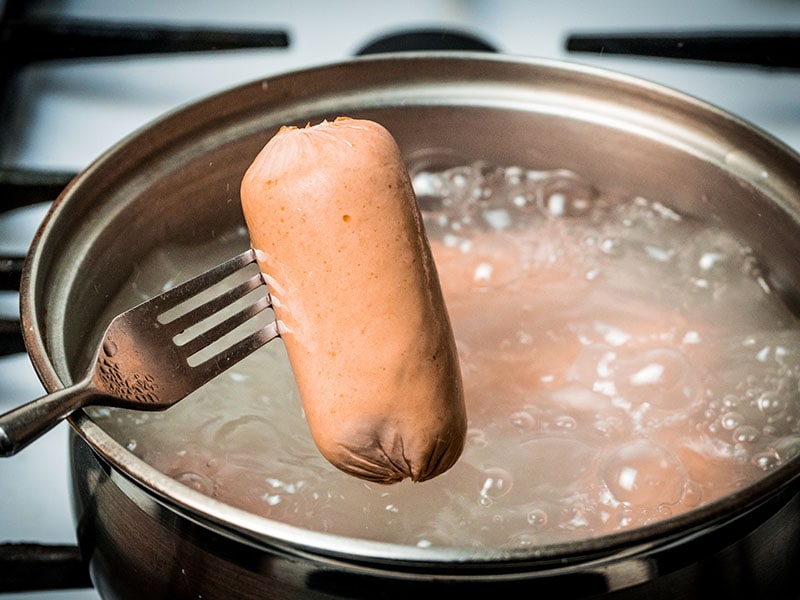 Follow these steps for yummy boiled hot dogs.
Pour 4 cups (1 quart) of water into a large pot of medium-sized saucepan. With this amount of water, you'll be able to boil about 8 hot dogs.
Turn the burner to high and bring the water to a rolling boil.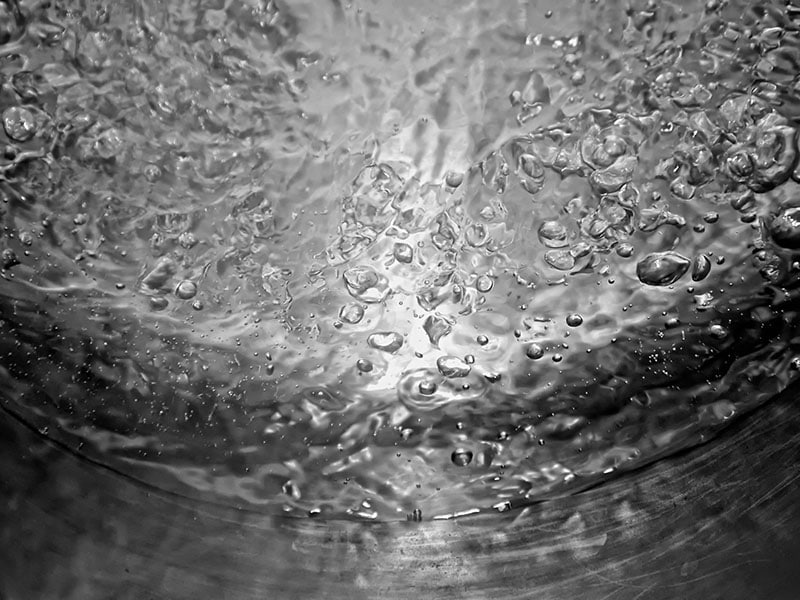 Add the hot dogs one by one into the pot/pan by using a tong. To prevent hot water from splashing everywhere, do not rush this part.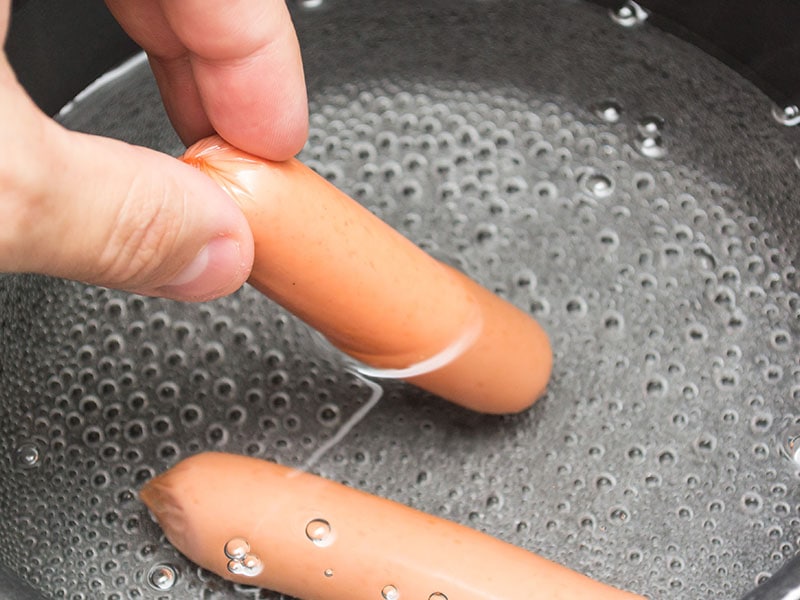 When the water has come to a full boil, continue to simmer for about 4-5 minutes.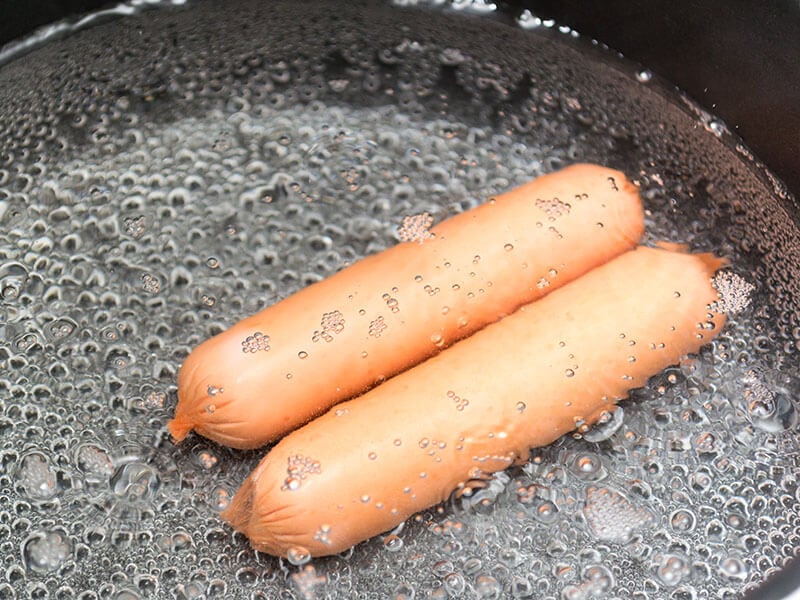 For a large number of hot dogs, add an extra 1-2 minutes.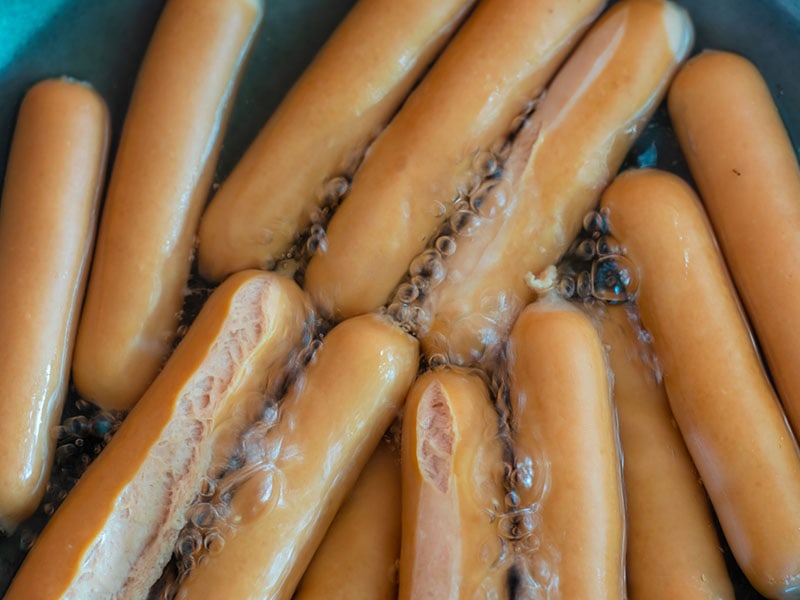 Cut the heat and use a tong or a fork to take the hot dogs out one by one.
Place each of them in the strainer to strain out any excess water.
Line some paper towels on a plate, then transfer the hot dogs to the plate and let them dry.
Enjoy the hot dogs with your favorite sauces and some toasted buns.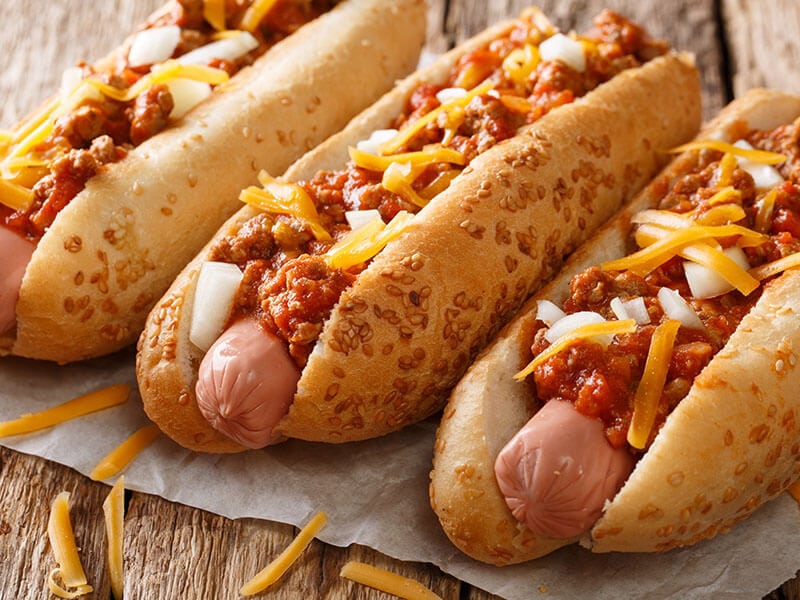 Watch this video to know more:
Boil Hot Dogs In A Microwave
The microwave is a quick and effective tool to boil hot dogs. Just 3 minutes in a microwave, and your hot dogs are ready to be served!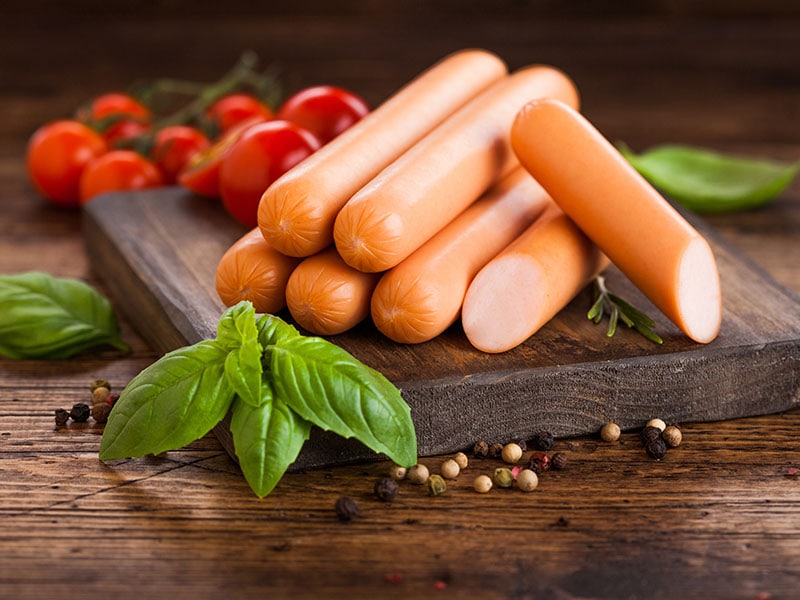 Use a knife to slice along about ⅔ of the hot dog's length. Doing this will prevent them from bursting in the microwave.
Pick a glass or plastic microwave-safe bowl/plate that's big enough for all your hot dogs.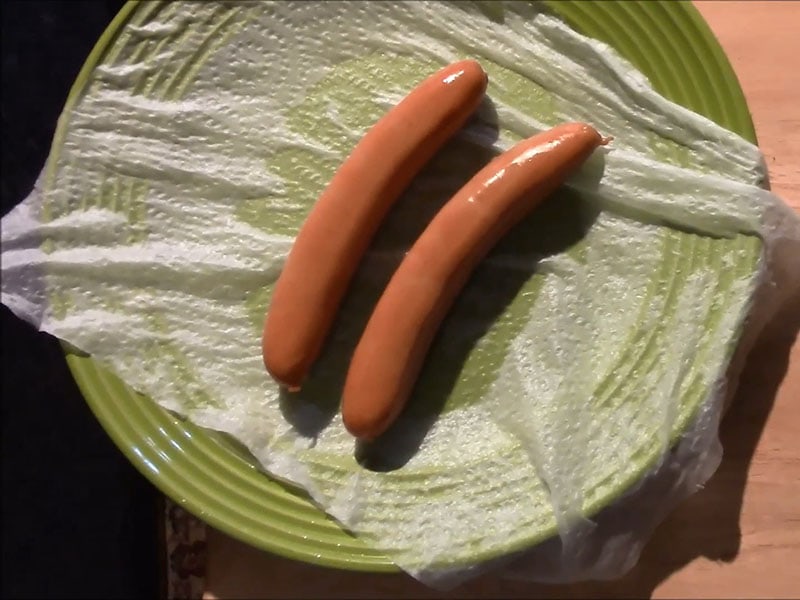 Put the hot dogs in the bowl and fill it with water. Remember to leave about an inch of headroom on top.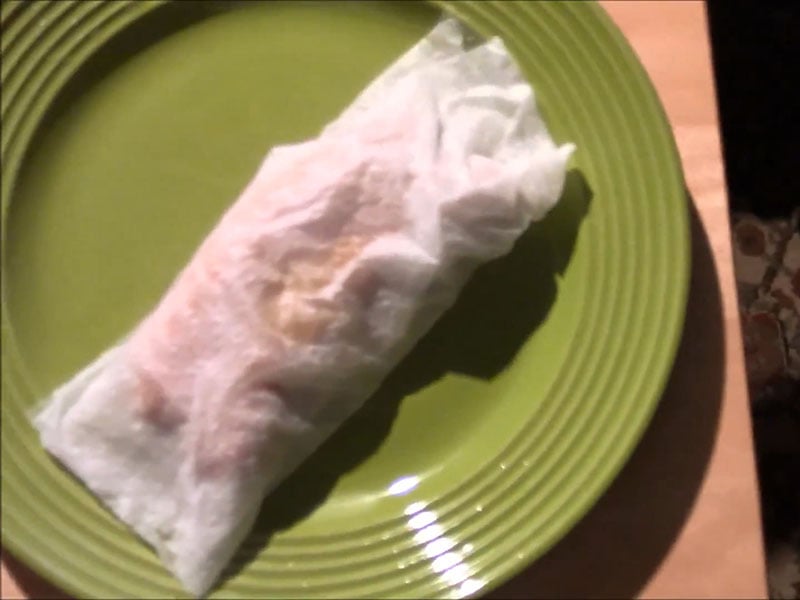 Cook the hot dogs in the microwave for 2-3 minutes, depending on your microwave type.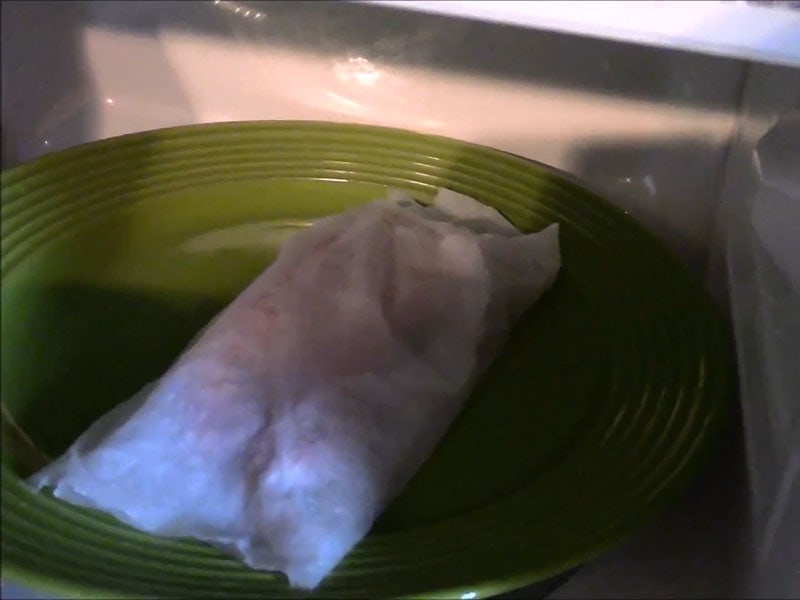 If you're running short on water, remember to add more. Otherwise, your hot dogs might turn out overly dry.
Slowly remove the bowl from the microwave.
Use a tong or a fork to take the hot dogs out of the bowl and transfer them to a plate. Remember to place some paper towels on the plate to absorb the excess liquid.
Let the hot dogs dry.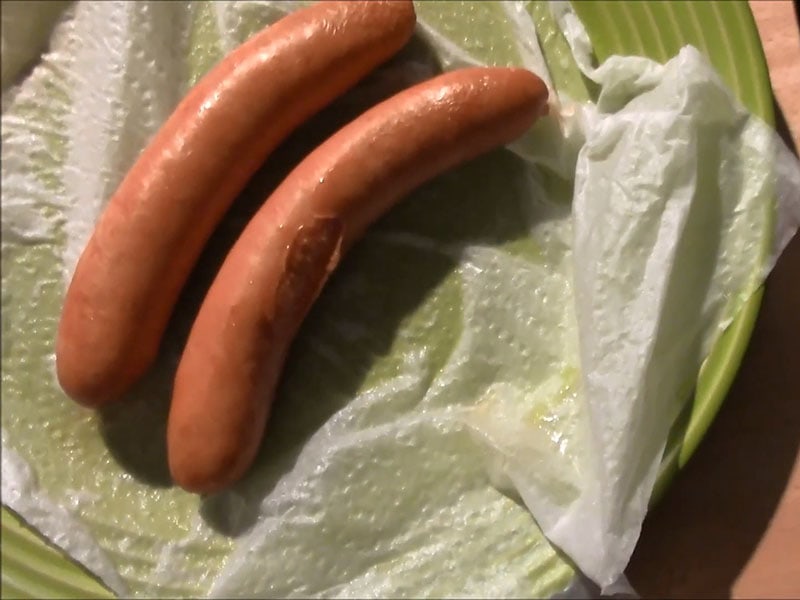 Time to serve! Don't forget to pair the hot dogs with toasted buns and the condiment of your choice!
Images Source (Step 2,3,4,8): Youtube.com
If you don't have a microwave-safe bowl, you can use a plate and some paper towels to boil hot dogs!
Boil Hot Dogs In Beer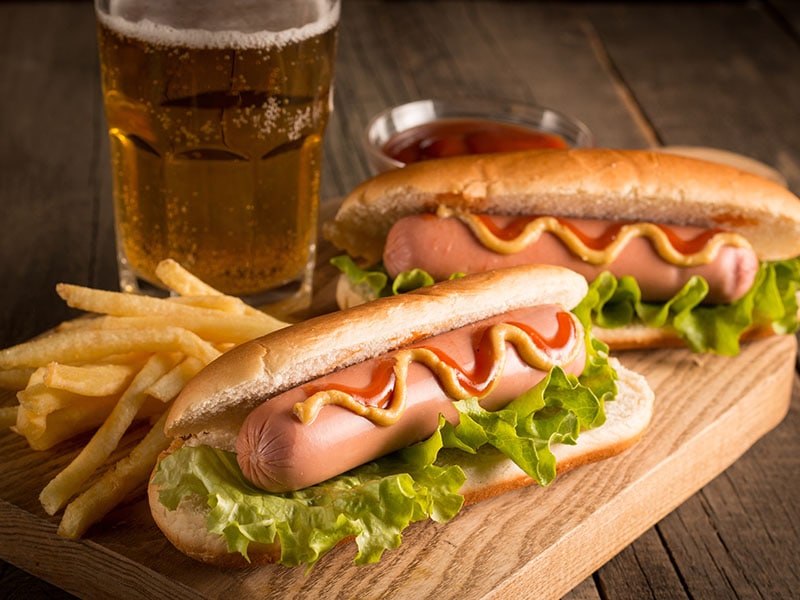 If you want a little of that yeasty aroma and flavor in your hot dogs, this is a great way to do so. Additionally, the beer will help with keeping the moisture inside your sausages. Anyone who loves turning leftover hot dogs into new dishes will certainly find this the best cooking option.
Pour the beer into a deep skillet and bring to a boil with high heat.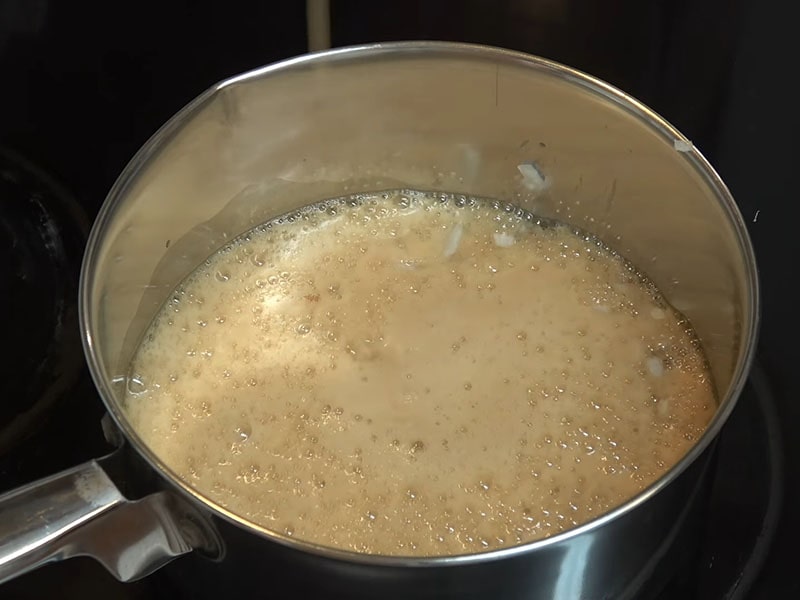 Lightly poke the hot dogs with a fork to keep them from splitting open while boiling.
Use a tong to put one hot dog in at a time to prevent hot beer from splashing.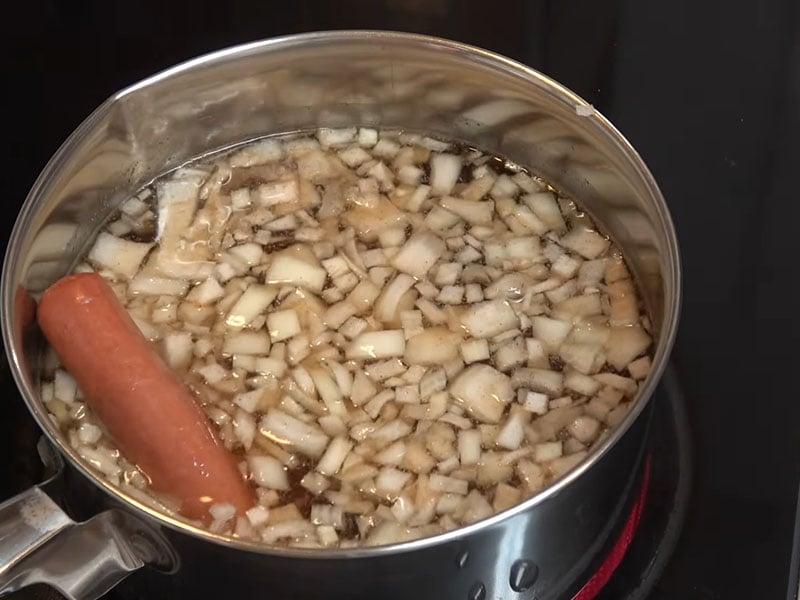 Cook the hot dogs with boiling beer for 5 minutes to make sure that they are heated thoroughly.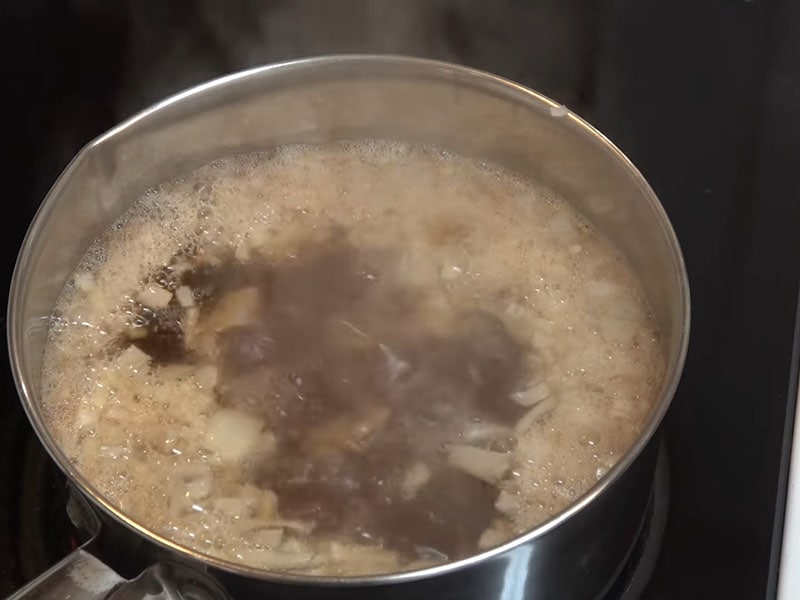 Use a tong or a fork to take the hot dogs out of the bowl and let them dry on a plate with paper towels at the bottom.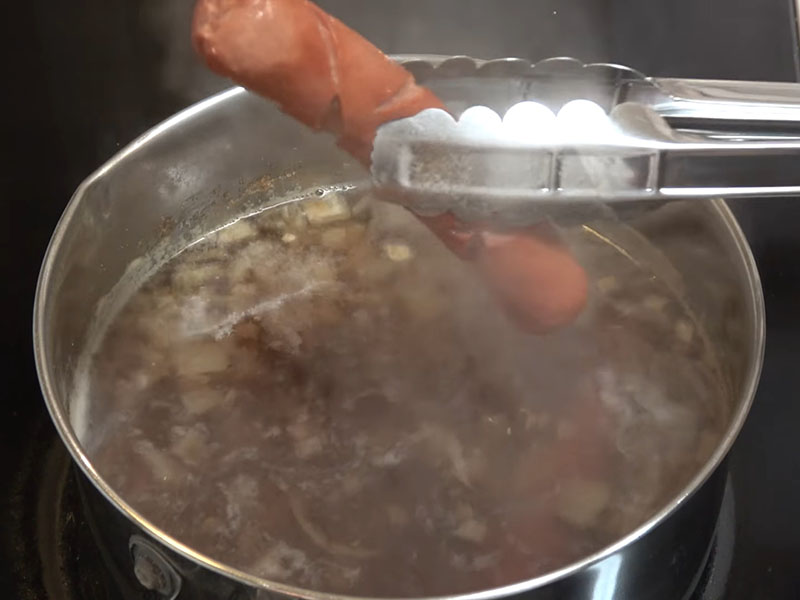 Enjoy your beer-flavored hot dogs with toasted buns and your favorite toppings!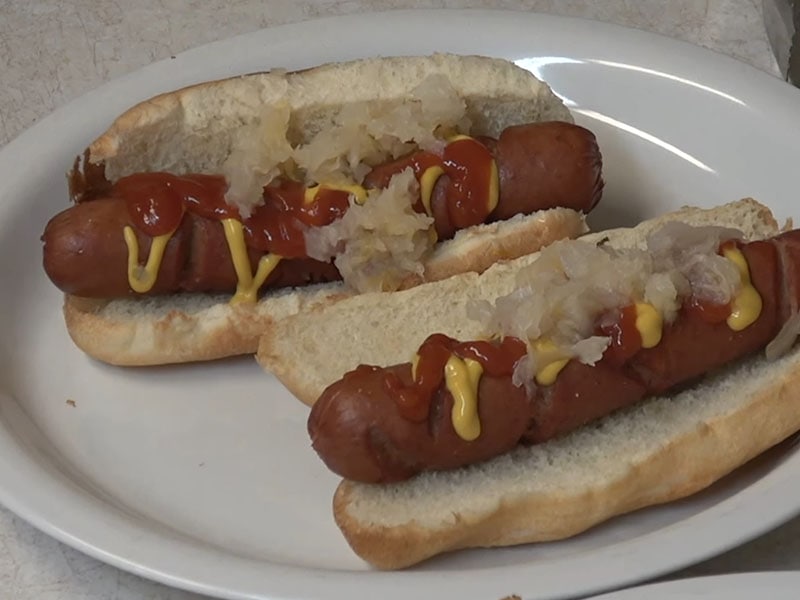 Images Source (Step 1,3,4,5,6): Youtube.com
Boiling your hot dogs with beer is a foolproof way to elevate their flavor. Watch this video:
Boil Hot Dogs In An Instant Pot
This is the go-to method when you need to cook a large number of hot dogs in a short amount of time. After checking to see if hot dogs spoil, you can cook these in bulk to save precious time. Got a party coming up? Time for some instant pot actions.
Fill your instant pot with 1 cup of water (for the 6-quart pot) or 1.5 cup (for the 8-quart type)
Put the hot dogs into the pot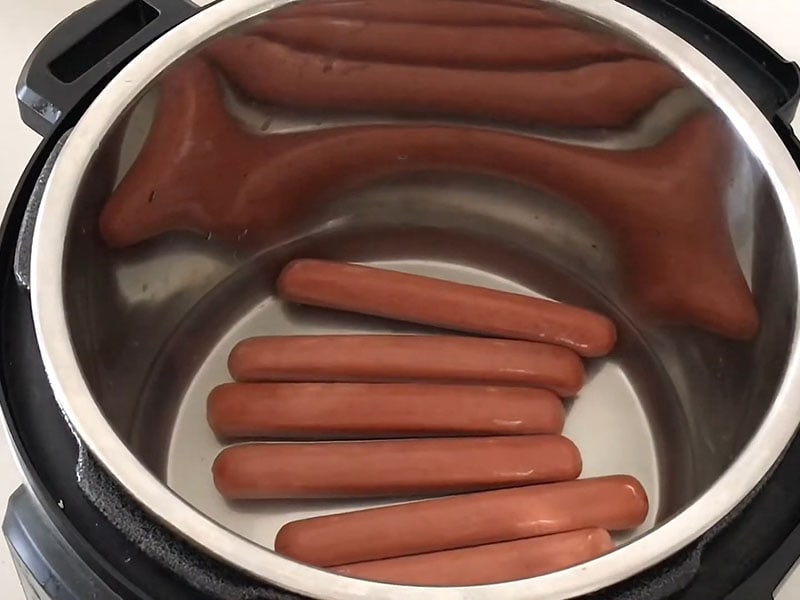 Close the lid securely and don't forget to seal the vent.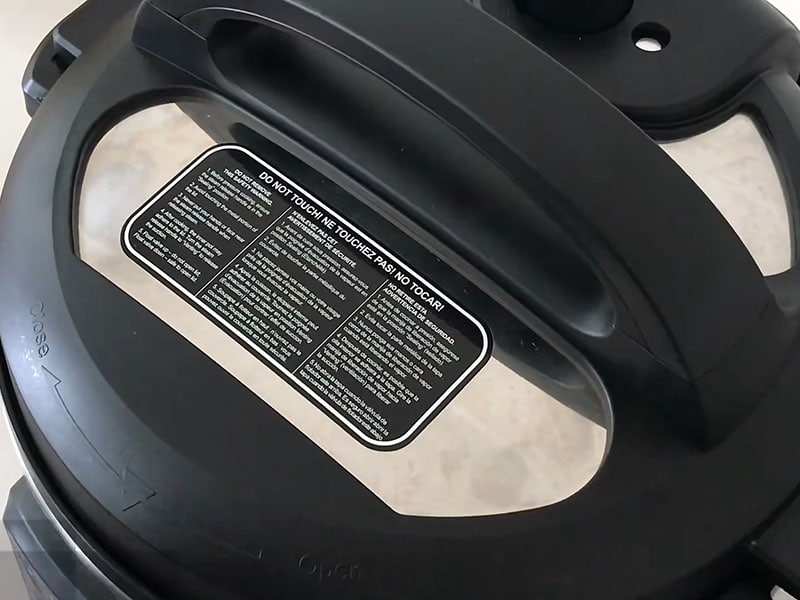 Use low pressure to cook your hot dogs for 1 minute. The instant pot will be able to come to the right pressure in about 15 minutes.
Turn the valve to quickly release the pressure.
Your hot dogs are now ready to serve!
Images Source (Step 2,3): Youtube.com
An instant pot is a great tool to cook up some hot dogs for a crowd. Watch this video:
Do These Things To Enjoy Your Hot Dogs To The Fullest
While hot dogs and toasted buns are enough to make a delicious, fulfilling dish, you can "level up" your treats even further by doing these things.
Pair Hot Dogs With Tasty Toppings: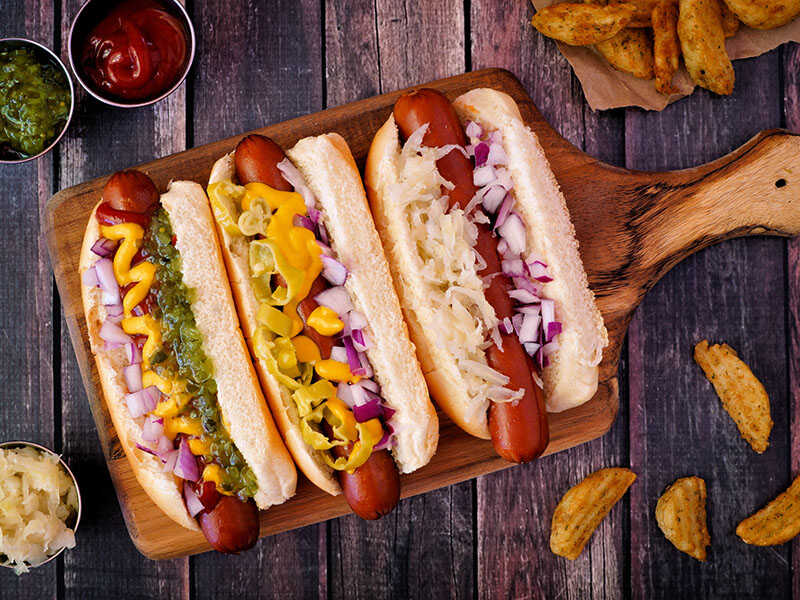 An extra layer of topping is the easiest way to elevate your hot dogs. Some of the must-try toppings are:
Hotdogs with mustard is a classic pairing. The sour and pungent flavor of mustard blends beautifully with hot dogs' meatiness to create a whole new level of gastronomy.
If you're craving a spicy kick, chili is a perfect choice. For more creaminess, add some sprinkled cheese on top of the stew.
Apart from mustard, ketchup is another stapler condiment to go with hot dogs. Hate it or love it, you won't be able to deny that ketchup and hot dogs are made for each other.
Sour, strong-flavored fermented cabbage combined with salty hot dogs, what else can one ask for? Do keep in mind that Sauerkraut can be overwhelming, so you probably won't be able to pair it with anything else.
Onions can add some much-welcome crunchiness and sweetness to your hot dogs. You can either fully embrace the onion's crunchy texture by eating it raw or grill it slightly to make it softer and sweeter.
The greatest thing about relish is that it can be made in various ways, thus giving it a diverse flavor. You might enjoy some sweet and sour relishes on one day but will come across some spicy, crunchy ones on another!
Delicious buns can turn a good enough hot dog into an excellent one, so don't forget to give them some love.
When shopping for buns, you should always look for fresh buns and avoid old, stale ones. Fresh buns will feel soft to touch, while old buns are typically hard when pressed down.
Additionally, you can also make your own buns at home.
Before serving, you can spread the inside of the buns with some butter or mayonnaise, then broil them for 1-2 minutes. To enhance the flavor even more, add a little garlic powder on top of the spreading.
Best Hot Dogs Storing Methods For Longevity
Unfortunately, boiled hot dogs don't last for very long at room temperature. Typically, your yummy sausages will only stay good for about 2 hours in the pantry (1 hour if kept at above 90° F).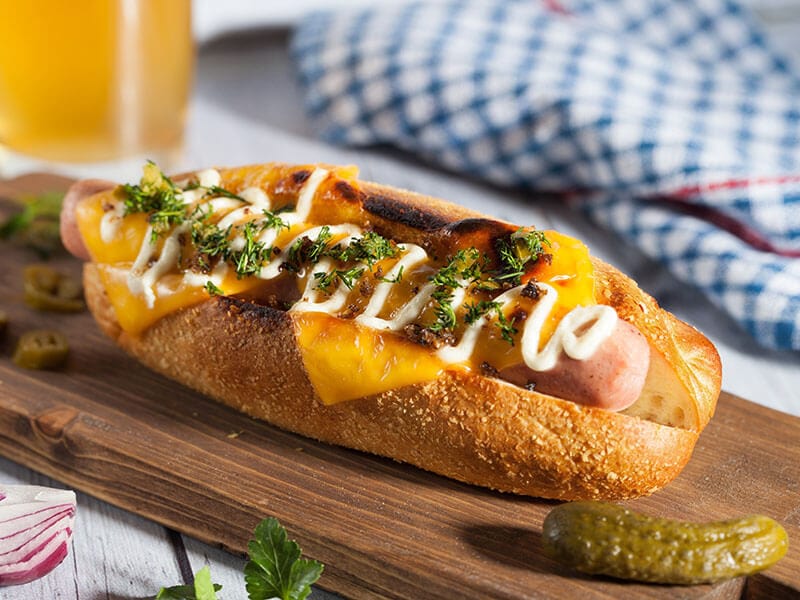 To keep them good for a long time, I suggest using either a refrigerator or a freezer.
If properly refrigerated, cooked hot dogs will retain their deliciousness for 3-4 days. Simply put your hot dogs in an airtight container or wrap them securely in plastic wrap/aluminum foil before refrigerating.
A freezer will be able to keep your hot dogs edible for an indefinite amount of time (provided that the hot dogs are always stored at 0°F). However, you should eat your frozen hot dogs in about 1-2 months for the best quality.
If you want to freeze the hot dogs, remember to place them in an air-sealed container, freezer bag or wrap them securely in plastic wrap/aluminum foil.
| | |
| --- | --- |
| Storage method | Shelf life |
| The pantry | 2 hours at best or 1 hour if the temperature is above 90° F |
| The fridge | 3-4 days |
| The freezer | 1-2 months (best quality) or indefinite (edible) |
Useful Hot Dogs Boiling Tips
Even though you must have already gotten the hang out of boiling these tasty sausages at this point, it's never hurt to learn some more valuable tips!
Tips For Boiling Hot Dogs
Add some extra cooking time when boiling large hot dogs. The difference in size makes cooking an oversized hot dog more time-consuming than a medium-sized one. Generally, it will take about 8 minutes to heat a Jumbo-sized hot dog fully.
If your hot dogs are refrigerated before cooking, boil them for 5 minutes. Frozen hot dogs will need an extra 5 minutes (10 minutes in total) to be cooked evenly.
Store-bought hot dogs are often pre-cooked and should be safe to eat after opening. That said, they aren't really enjoyable to eat that way so I'd recommend always "cooking" them first.
To make sure that the hot dogs are cooked to your liking, take one hot dog for taste-testing first. If you like how that hot dog tastes, then you can take the other hot dogs out of the pot. I know it's tempting but don't rush the cooking process.
If you want to know the ideal time to stop boiling your hot dogs, take a look at their texture. When fully heated, hot dogs' skin will begin to wrinkle, and the color will turn darker.
With frozen hot dogs, there will sometimes be a bit of a "freezer taste" even if you've cooked them thoroughly. When this happens, you can make up for this taste by adding a bit more condiments or toppings than usual.
Unfortunately, not all microwaves have a turntable to help cook things more evenly. If your microwave doesn't come with one, you can pause the microwave to turn the hot dogs manually every 30 seconds.
Technically, you don't have to thaw frozen hot dogs before boiling them. That said, if you want the hot dogs to taste their best, you can pop them in the microwave for 5 minutes for defrosting.
Tips For Enhancing The Flavor
Don't limit yourself to just beer! In addition to boiling in beer, you can try some other ways to elevate your hot dogs' taste:
Use chicken, beef, or vegetable broth instead of beer.
Season the boiling water with 1 tsp of salt, ½ teaspoon of garlic powder, ½ teaspoon of Italian spice mix, and ½ teaspoon of cayenne pepper.
Add ½ butter stick, 1 tablespoon of hot sauce, 1 teaspoon of onion powder, and 1 teaspoon of garlic powder into the beer when boiling for more flavor.
Additional spices and herbs are also a great way to boost the taste. You can try throwing in some garlic, fresh parsley, onion, whole star anise (one or two should suffice), or cumin seeds.
All hot dogs will taste better when boiled with beer. However, all-beef hot dogs fit this recipe the best.
To make the hot dogs crispier, you can quickly saute them after boiling.
FAQs
This section is dedicated to the most frequently asked questions regarding hot dogs. You might be able to find some useful information so remember to give it a read.
Nutrition Facts
8 servings per container
---
Amount Per ServingCalories142
% Daily Value *
Total Fat 12.7g

20

%
Cholesterol 23mg

8

%
Sodium 494mg

21

%
Potassium 68mg

2

%
Total Carbohydrate 1.8g

1

%
Protein 4.8g

10

%
---
Calcium

10

%
Iron

1

%
Vitamin D

15

%
* The % Daily Value tells you how much a nutrient in a serving of food contributes to a daily diet. 2,000 calories a day is used for general nutrition advice.
You Have To Try These Yummy Dishes With Hot Dogs!
Much as I love these sausages, I have to admit that hot dogs alone (even with added toppings) are a little too simplistic for a dinner meal. If you feel the same, I'd recommend pairing them with some of these yummy side dishes.
The creaminess of potato salad works really well with the meatiness of hot dogs. All in all, it's a great summer side dish and has long been a crowd-favorite.
Mac and cheese by itself is an excellent dish that you could enjoy whenever you like. Pair it with boiled hot dogs, and you have just created the ultimate comfort treat.
Hot dogs generally lack crispiness, and that happens to be one of French fries' strongest suits. Imagine the classic fries and fish dish, but this time, you're replacing the fish with your tasty sausages!
Baked beans and hot dogs have the same essential quality: they are loved by almost everyone. If you're wondering about what to cook, try these two together. I'm sure that even the pickiest eater in your family will be satisfied.
Everyone knows that zucchini are healthy, but most people are put off by their rather "boring" taste. Well, this recipe will change your mind. Crispy, fresh, and healthy, this dish is a great alternative to French fries if you're looking to lose weight.
Nothing Can Beat A Good Old Hot Dog
Although hot dogs have been around for a long time, I can't even begin to imagine the day that people would stop loving them. If you feel the same as I do, don't hesitate to give this article a like!
Also, don't keep these methods to yourself; share them around so that more people can enjoy hot dogs at their own homes!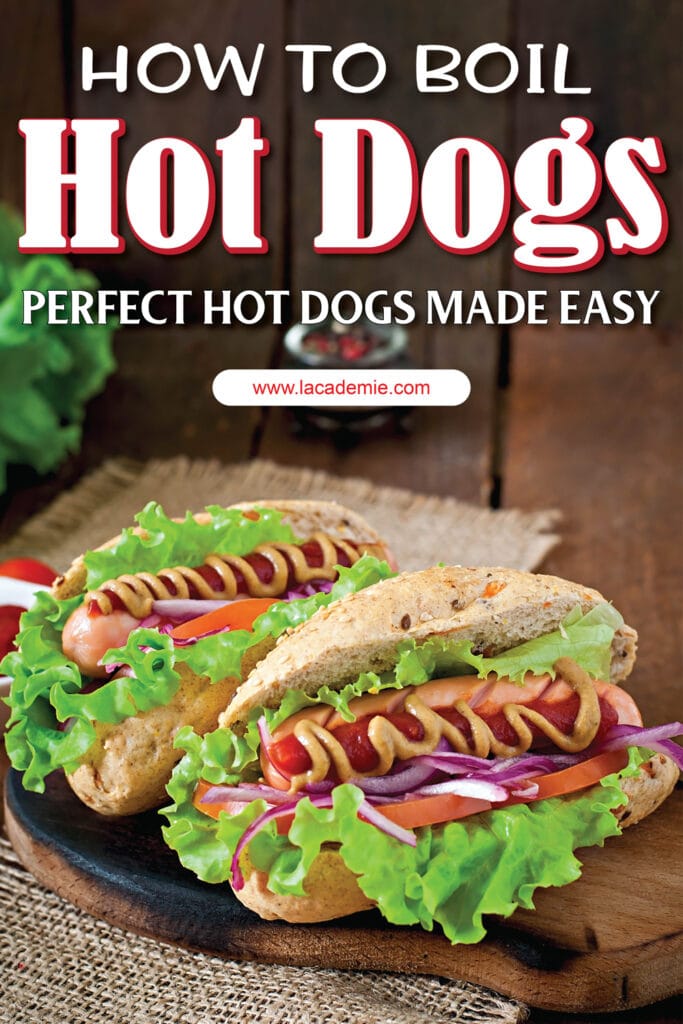 References
WHO report says eating processed meat is carcinogenic: Understanding the findings.