If you ever find yourself stuck in listing fruits that start with Z, this post will give you their names with one click. Some of them would make you smile, and some can be challenging! While reading, try to remember as many names as possible!
Maybe you will also feel curious about their origins, nutrients, and taste. No matter! This post will absolutely provide you with the most useful and fascinating information. I bet this list below would open up your world! So now, let's go!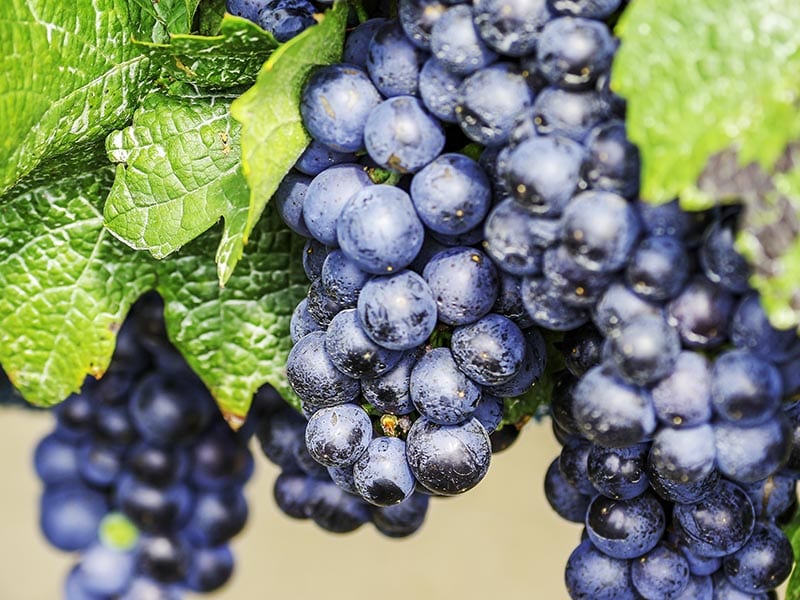 Fruits With Z- Start That You May Know
There will be some fruits starting with Z that you know about, but you have no idea about their names. Some of them you can see every day, while some can be found in wine. Let's check how many fruits you can recognize!
1. Zucchini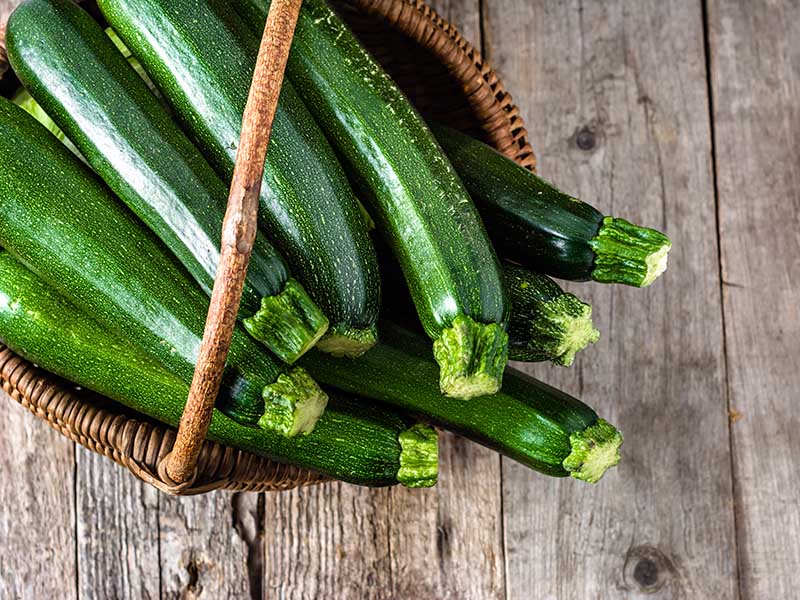 Are you confused about this name? It's not a mistake! Although you often see it served as a vegetable, it's botanically a variety of fruit.
Zucchini has its origin in Central America and Mexico, but its name comes from Italy. Zucchini is grown throughout the US, and you can see it every time you go to the supermarket.
You can find zucchini cultivars ranging in colors from green to golden yellow, white-yellow, and even bright yellow. Its shape also varies from long, thin, to egg-shaped form. Besides, the peel of zucchini has a grassy and earthy taste, while the inner part is watery, slightly sweet, and mild.
Zucchini is a healthy fruit that contains plenty of vitamins, minerals, and other good nutrients such as protein, fiber, and magnesium. In this way, zucchini contributes to a healthy digestion system and blood sugar levels reduction.
2. Zebra Melon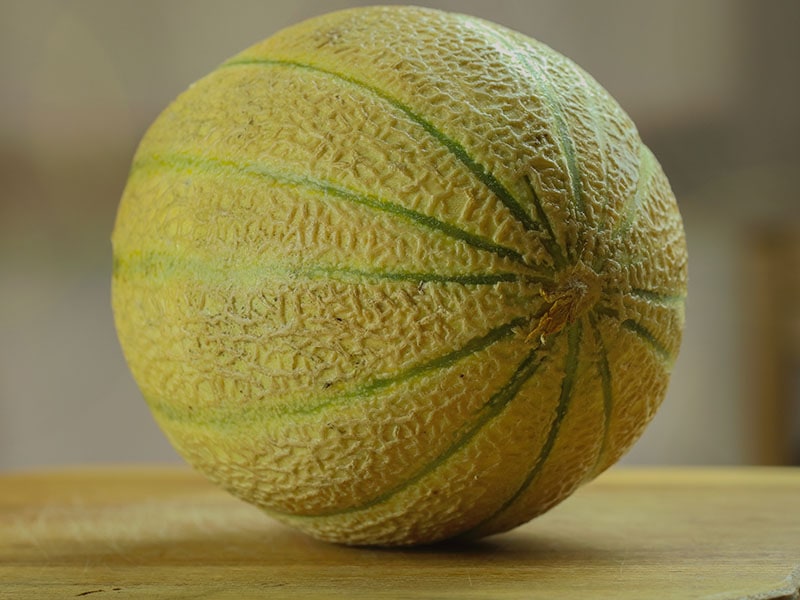 Can you guess this fruit? It is widely known by the name French Cantaloupe. Zebra melon varies in size from small to medium, and its shape can be round or oval. It has a firm, waxy peel with a rough, gray-green, and netted texture. Its flesh is orange, juicy, aromatic, and has a sweet flavor. There are cavities filled with oval seeds in the center of their flesh.
Zebra melon is a good source of protein, minerals, and vitamins, especially vitamin C and A. It is a watery fruit, so it helps to prevent dehydration. Its nutrients help boost immunity and prevent vision loss.
It would be great if you enjoyed this water-rich fruit on summer days. Its floral aroma and fresh juicy sweetness will wake up your brain!
3. Zill Mango
Zill mango is a tropical mango first grown in Lake Worth, Florida, by Carl King. It was propagated between Haden mango and Bombay mango by Lawrence Zill in 1940. Later on, the fruit was named after his family name in 1945.
However, due to poor storage characteristics, Zill mango is no longer widely grown in Florida but is commercially grown in Africa. If you want to try or grow it, it's likely sold as a dooryard tree in Florida.
Zill mango has a green-yellow color with a purple or red blush. Its flesh is yellow, mild, and sweet. It also has a strong aroma that is nearly the same as pineapple. Zill mango is rich in vitamin C, vitamin A, and antioxidants that are good for your immunity.
Let's visit a Zill mango garden and see how it looks.
4. Zestar Apple
Zestar Apple is a tasty apple cultivar developed in 1999 at the University of Minnesota, so it's often called Minnewashta. Due to its early ripening season, Zestar Apple is considered a trademark to begin the apple season in Minnesota.
This fruit has a sweet and tart taste like brown sugar. You can eat raw, mix in salads or bake pies. They also contain a lot of vitamin C, vitamin A and dietary fiber that helps reduce the risk of heart diseases and type 2 diabetes.
Zestar apples can store in the refrigerator for a long time without losing their taste, so you do not have to worry about your fruits going bad.
5. Zinfandel Grapes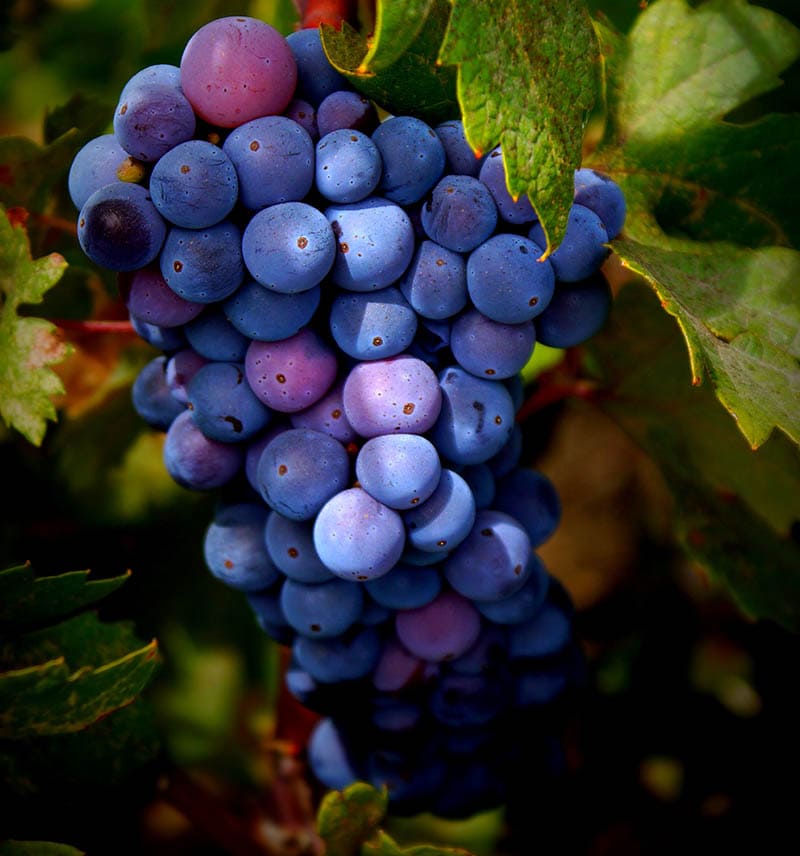 These black-blue grapes are famous fruit in the US. They are also grown in Italy, Australia, South Africa, and Mexico. This exquisite grape variety is mainly cultivated to produce wine, and maybe you've tried Zinfandel wine before.
Zinfandel grapes have an intense and sweet juicy flavor. They are rich in vitamin A and vitamin C. It also contains vitamin K, which is necessary for healthy bone tissue.
Moreover, Zinfandel grapes can change the flavor of Zinfandel wine depending on the climate. Grapes that grow in warmer areas produce the flavor of anise and blackberry, while grapes grown at cooler temperatures have a fruity flavor.
Let's see how Zinfandel grapes change the flavor of Zinfandel wine.
Exotic Fruits With Z You Never Knew Existed
This section of the post will introduce you to some names that you might not know. They have one thing in common: difficult pronunciation. Try pronouncing one after another, won't you?
6. Zabergau Reinette Apple
Zabergau Reinette Apple is an heirloom apple first grown in Germany. It is famous for greenish-yellow blended with russet color in the skin and rich flavor. This fruit becomes remarkably sweeter when stored prolongedly.
This type of apple contains dietary fiber that aids digestion to work effectively. Vitamin C, along with antioxidants, helps strengthen the immune system and lessen the chance of getting cancer or diabetes.
Zabergau Reinette Apple is also widely used for cooking. It is a great ingredient to enhance the flavor and texture of your dessert, pies, and sauces.
7. Zwetschge Fruit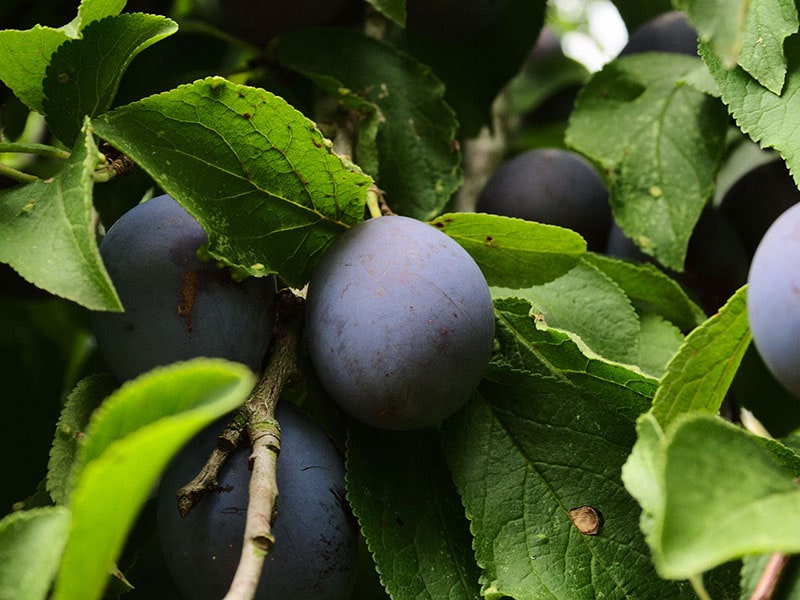 This fruit is also known as the Italian Prune plum because it was first grown in coastal Mediterranean regions of Italy. However, its variety in German is more popular than the origin, so that's why it is called Zwetschge.
Zwetschge has smooth and taut skin with its color varies from a dark red to purple and an almost black hue. The flesh is golden yellow or green-yellow. It has a sweet flavor and dense texture.
Plums provide Vitamin C to boost the immune system, calcium to protect bones, and other vitamins to maintain a healthy body.
8. Zweigelt Grape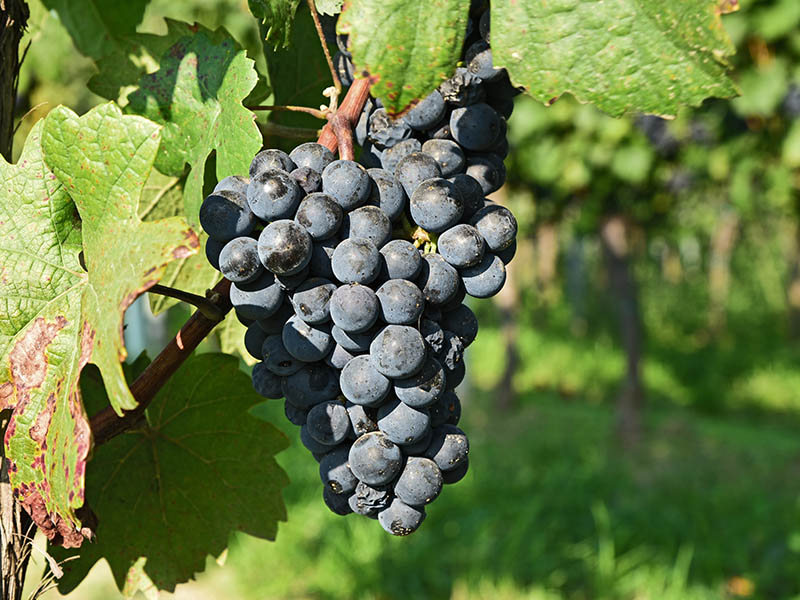 This type of grape is widely grown in all the regions of Austria. It was originally named Rotburger by Dr. Friedrich Fritz Zweigelt, and in the 1970s, it was renamed Zweigelt.
This Austrian delicacy has the fragrance of wild sour cherries and forest floors. They are soft and sweet, so be careful when you hand them. It can make you a fresh red juice for summer days.
On the other hand, Zweigelt wine has various tastes that attract every wine lover. Medium purple wine tastes of dusty cassis and dark cherry. Medium-dark purple can give you the smell of tangy cassis and floral notes.
Zweigelt is a variety of grape that is grown to produce wine.
More Z-Something Fruits With Interesting Names
These fruits below will make your day with their unique and catchy names. You might immediately wonder what they look like and how they taste when you hear them. Check them out now!
9. Zarzamora
Zarzamora is the Spanish word for Blackberry. When you hear that word, do you want to try it? Absolutely yes! They can be found all across the world, including in the US.
Zarzamora has various uses. You can make healthy and juicy smoothies, fruit salads, or green salads. They are also a great fruit to make pies, jellies, and jams. I bet you can't wait to make them all!
Plus, blackberries are rich in fiber, manganese, vitamin C, and vitamin K. They are also good for weight loss and diabetes control.
10. Zalzalak Fruit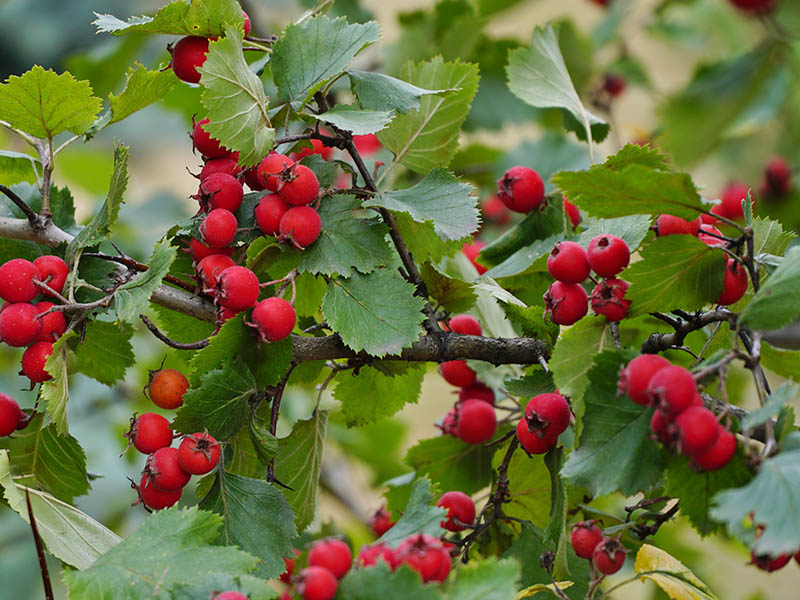 A unique name, isn't it? This fruit is usually grown in northwestern parts of Iran, and Zalzalak is its Iran name. It can also be found in North America, North Africa, and Asia under the name Crataegus.
It has the size of a berry and a light pink color with hints of red. It's a little sweet and sour. This fruit is famous for making jams and jellies and producing wine.
Zalzalak is rich in vitamins and antioxidants that prevent heart diseases. It also contains high potassium to lower blood pressure as well as stress level.
11. Zig Zag Vine Fruit
Do you imagine a zig-zag shape when hearing this weird name? This fruit can be found in the tropical rainforests of Malesia, New Guinea, Queensland, and New South Wales.
Zig Zag vine fruit has the size of a peanut. Its skin is red or orange-red. Underneath the surface, its flesh has a tangy and sour orange-sherbet flavor. People often use Zig Zag vine fruit to make sauces and liqueurs.
12. Ziziphus Mauritiana Fruit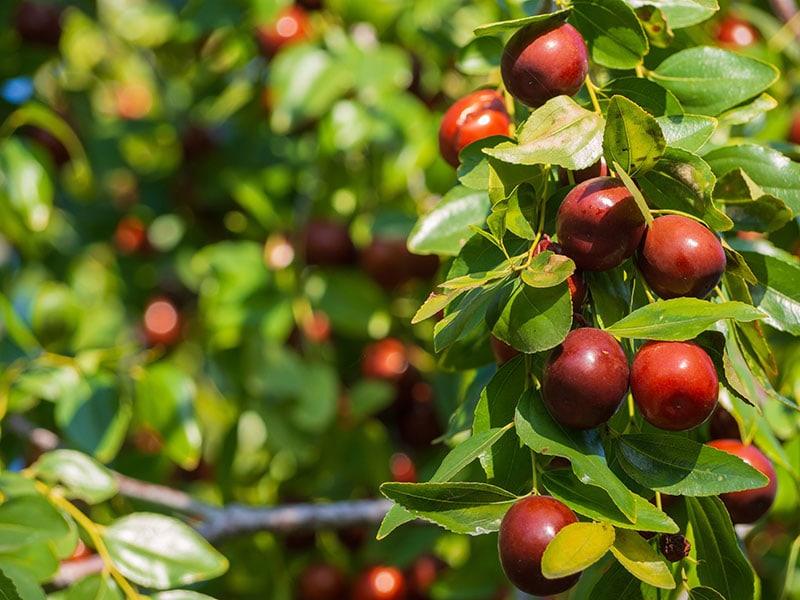 Don't you think this fruit has a lovely name? You can also call it Jujube. It is grown in the tropical region but has become popular worldwide.
The shape of Ziziphus Mauritiana varies from round to obovate and oval. Its skin color changes with maturity. Starting from green when it fruits to a yellow hue when ripening, and, finally, turns red when mature. Under the surface, its flesh is crispy, sweet, and juicy.
Ziziphus Mauritiana fruits contain plenty of nutrients that can help treat sleep deprivation as well as improve brain function, immunity system, and digestion. You can eat them raw or dried to use in candies or desserts.
13. Zhe Fruit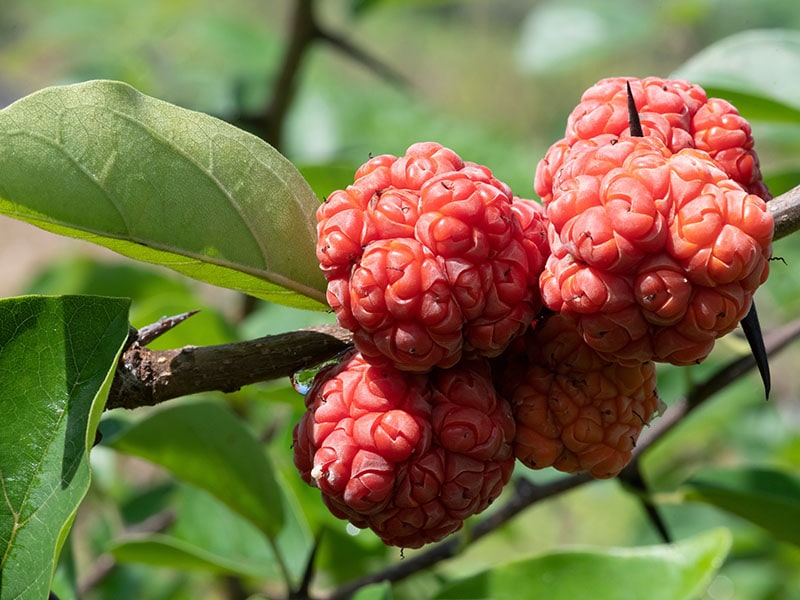 This tiny round fruit is grown in late spring or early summer in East Asia. It is also called Che fruit or Mandarin melon berry or Cudrania tricuspidata.
Zhe fruit has tough, red to dark-red skin. Its texture is soft, dense, and chewy. You can taste the subtle and sweet flavor of melon and mulberry. Also, you can eat, make a glass of juicy smoothies, add in your salads, and so on.
Zhe fruits provide vitamin C, an antioxidant and anti-inflammation used for health maintenance and disease management. In China, Zhe fruit is used for eyesight improvement and blood pressure reduction.
Let's see what this unique Zhe fruit looks like in real life.
Z-Fruits End Game!
So, do you have the answer to the very first questions in this post? How many Z-fruits do you know? And now, can you name any fruits with Z without turning back the post? I hope this post gave you a fun time when reading.
If you find any Z-start fruits, don't forget to share them via comment and tell me which one you want to try best. Thanks a lot!
Fruits by The Alphabet
Fruits That Start with Z (You are here)