If you ever find yourself in need of fruits that start with Z, this post will give you their names with one click. Some of them are familiar names, but I bet others are exquisite delicacies that you've heard of for the first time.
From their alternative names to flavors and colors, this post will cover them all. And since perhaps you will feel curious about their origins, nutrients, and taste, I also include such information in the article. Read on, and you will have everything you need for this Z-fruit journey!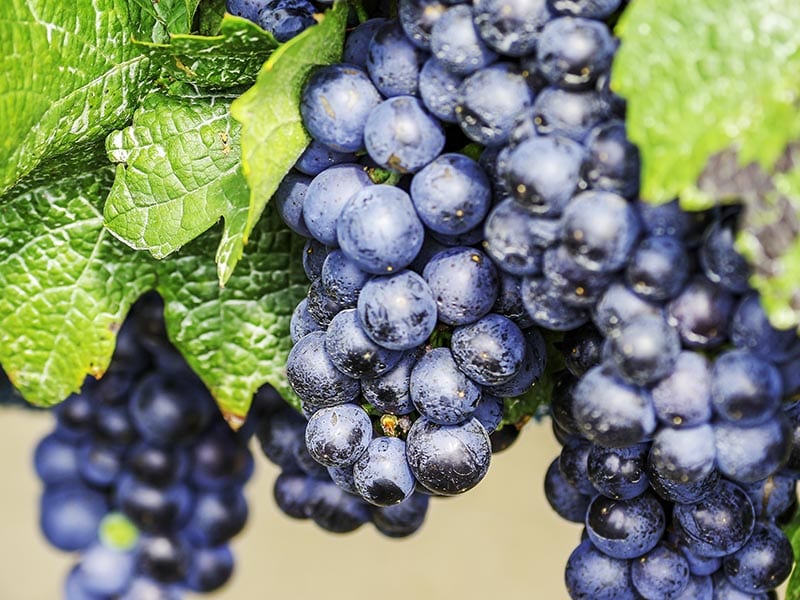 A Quick Glance At Z-named Fruits
In this section, you'll discover some interesting facts about fruits starting with Z.
Nutritional Benefits
Many 'Z' fruits are rich in vitamins, minerals, and other essential nutrients that contribute to a healthy digestive system and blood sugar level reduction.
Culinary Uses
Fruits in this category can be eaten on their own or used in various recipes, offering a fun way to try new ingredients and explore different flavors.
Geographical Origins
Some 'Z' fruits are native to specific regions, such as Australia, New Guinea, or tropical areas.
Zestful Z-Fruits: Exploring The Fruits With Fascinating Z-Starters
Welcome to the exciting world of fruits that start with the letter 'Z'! Though it may be the last letter of the alphabet, it is certainly not the least when it comes to these delicious and unique fruits.
Zucchini
Zebra Melon
Zill Mango
Zestar Apple
Zinfandel Grapes
Zabergau Reinette Apple
Zwetschge
Zweigelt Grape
Zalzalak Fruit
Zig Zag Vine Fruit
Ziziphus Mauritiana Fruit
Zhe Fruit
Zawngtah
Zante Currants
Zapote
Zarzamora
Fruits With Z- Start That You May Know
You can see some of the Z-starting fruits every day, while some are much rarer. Let's check how many fruits you can recognize!
1. Zucchini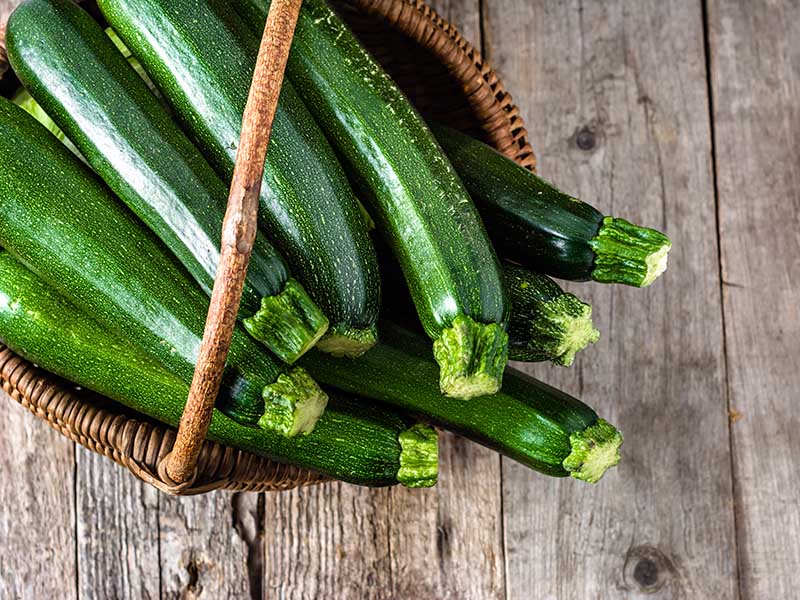 Although you often see zucchini served as a vegetable, it's botanically a variety of fruit. It is a delightful summer squash that thrives in temperate climates and is known for being a highly productive crop.
Zucchini has its origin in Central America and Mexico, but its name comes from Italy, where this versatile veggie gained popularity in the Western world in the 19th century. Zucchini is grown throughout the US, and you can see it every time you go to the supermarket.
You can find zucchini cultivars ranging in colors from green to golden yellow, white-yellow, and even bright yellow. Its shape also varies from long, thin, to egg-shaped form.
The rind of zucchini has a grassy and earthy taste, while the inner part is watery, slightly sweet, and mild. The soft rind is best eaten while the fruit is still tender.
Called "courgette" in British English and "baby marrow" in the South African language, zucchini is a culinary favorite in America, Canada, Australia, and New Zealand. You can steam, grill, roast, or use it in special dishes.
A few examples are ratatouille from France, vegetarian lasagna and baked zucchini from Italy, and quesadillas from Mexico. Not only is it low in calories and nutrient-dense, but the beautiful zucchini flowers are edible, too!
2. Zebra Melon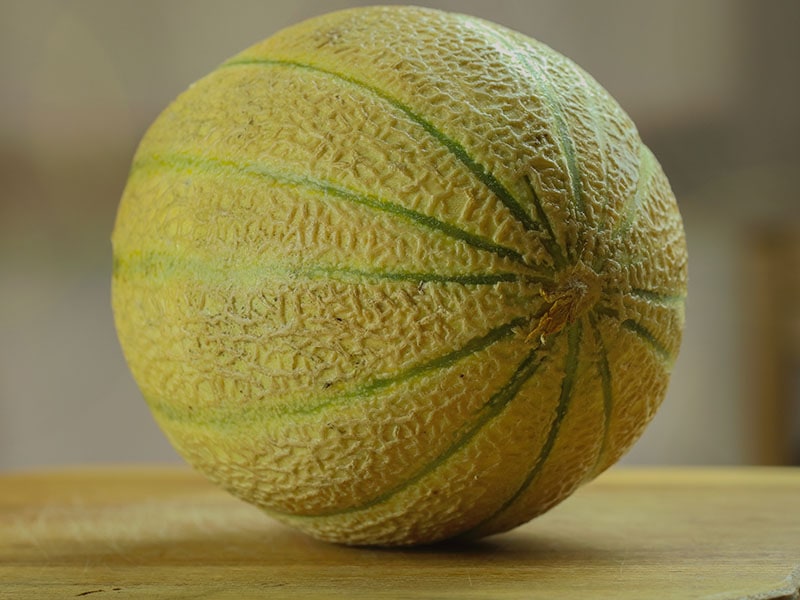 Widely known by the name French cantaloupe. zebra melons vary in size from small to medium, and their shape can be round or oval. Their scientific name is Cucumis melo cantalupensis, and they are a member of the tomato family.
The melon variety has a firm, waxy peel with a rough, gray-green, and netted texture. Its flesh is juicy, aromatic, and has a sweet flavor. It is grown in Europe, Northern Africa, and Southeast Asia, making it quite the international traveler!
Packed with vitamins C and A, zebra melons also boost your immunity and help protect your eyesight. And with its high water content, this delightful melon keeps you hydrated on those hot summer days. Its floral aroma and fresh juicy sweetness will wake up your brain!
3. Zill Mango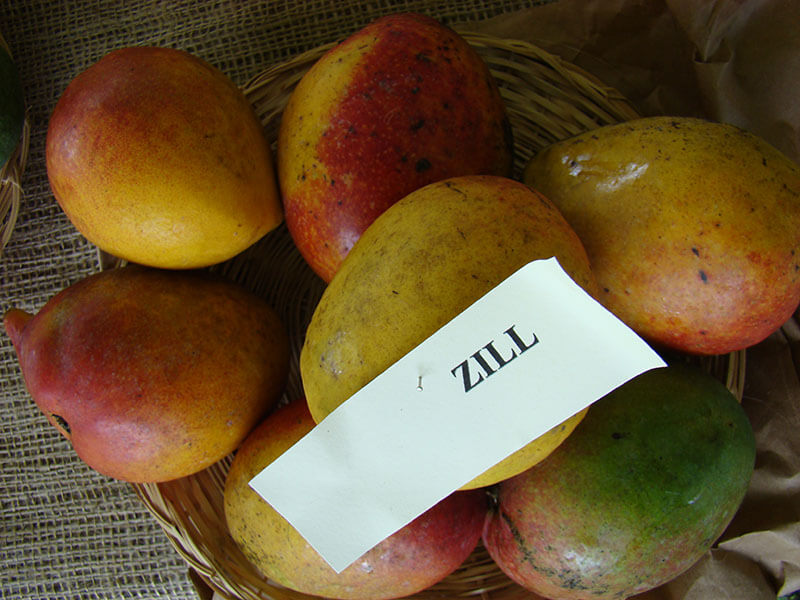 The Zill mango variety is a tropical mango first grown in Lake Worth, Florida. It was propagated between Haden mango and Bombay mango by Lawrence Zill in 1940, hence the name (1). A juicy texture with minimal fiber is its best-known characteristic.
Zill mangoes have a green-yellow color with a purple or red blush, which encases sweet and aromatic flesh and single seed. They also have a strong aroma resembling pineapples. The fruit is rich in vitamin C, vitamin A, and antioxidants that are good for your immunity.
This mango species often ripens at once, typically between June and early July. Unfortunately, they aren't great for long-term storage. While Zill mangoes have fallen out of favor as a fruit crop in America, they continue to be sold as shade trees, while commercial cultivation is still active in Africa.
Let's visit a Zill mango garden and see how it looks.
4. Zestar Apple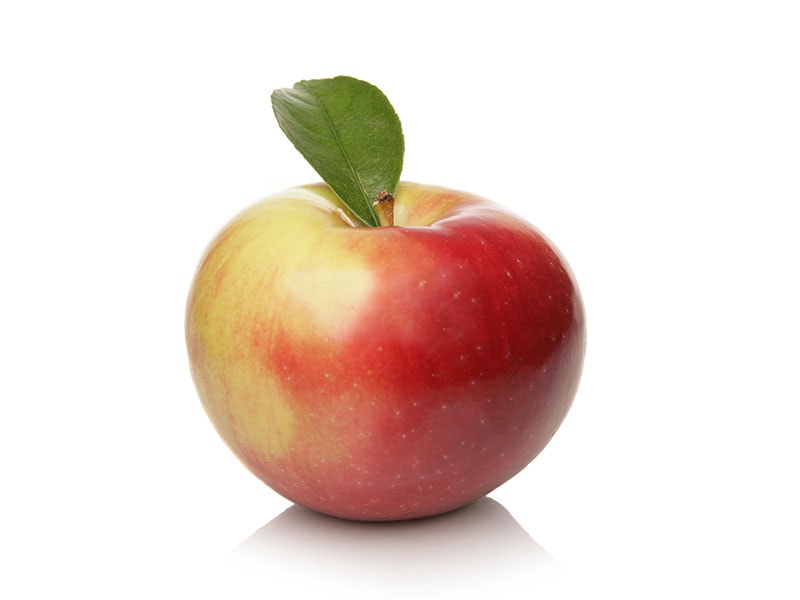 Zestar apple is a tasty apple cultivar developed in 1999 at the University of Minnesota, so it's often called Minnewashta. They are trademarked as Zestar! Due to its early ripening season, this apple variety usually marks the beginning of the apple season in Minnesota.
Growers in the northern states of the United States love Zestar apples because they have a talent for surviving cold winters. Unlike normal early-ripening apples, these ruby-hued gems store well in the fridge or at room temperature.
Sink your teeth into their crispy crunch and savor the sweet-tart flavor and juicy texture. They contain a lot of vitamin C, vitamin A, and dietary fiber that helps reduce the risk of heart disease and type 2 diabetes. You can enjoy them raw, bake them, or transform them into tasty pastries.
5. Zinfandel Grapes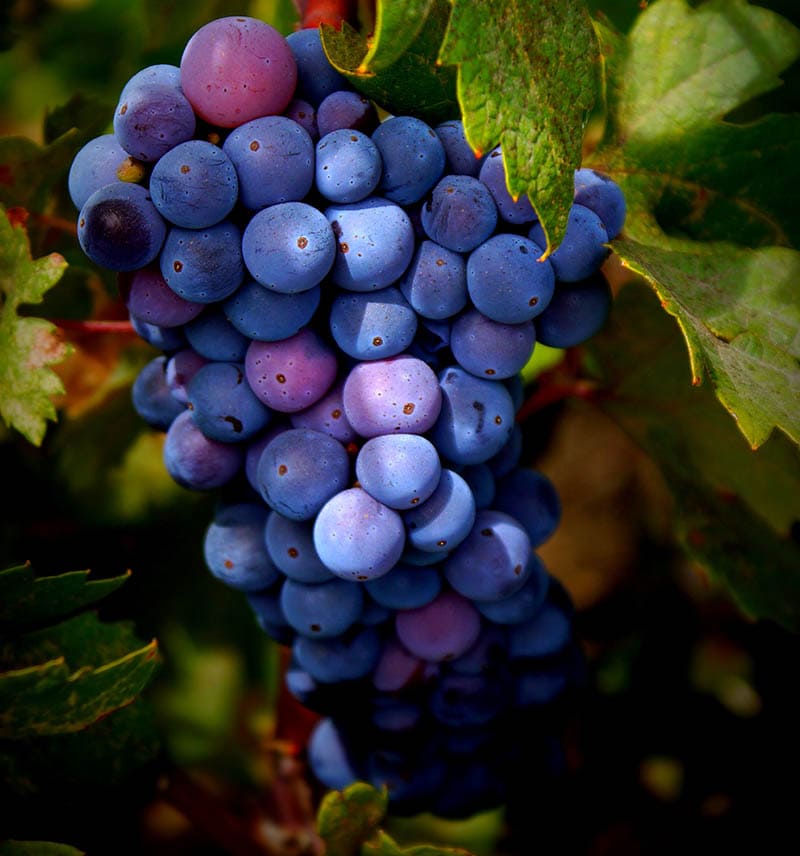 With roots in Croatia, Zinfandel grapes journeyed through Italy before landing in America during the mid-19th century. Now, they flourish in many countries like Australia, South Africa, and Mexico.
These dark-skinned grapes range from black to midnight blue and are primarily used to make high-alcohol wine. There's even a pink-colored white Zinfandel variety.
These high-sugar content grapes are a beloved variety in California vineyards. They ripen early, hence their Italian name Primitivo, which means"early ripener" or "first to ripen."
Despite sometimes suffering from uneven ripening, their unrivaled sweetness and hints of berries and spices make them a flavorful fruit packed with antioxidants and flavonoids. They are rich in vitamin A and vitamin C. It also contains vitamin K, which is necessary for healthy bone tissue.
Zinfandel grapes and their resulting wines can have different flavors, depending on the climate. Grapes that grow in warmer areas produce the flavor of anise and blackberry, while grapes grown at cooler temperatures have a fruity flavor.
Let's see how Zinfandel grapes change the flavor of Zinfandel wine.
6. Zabergau Reinette Apple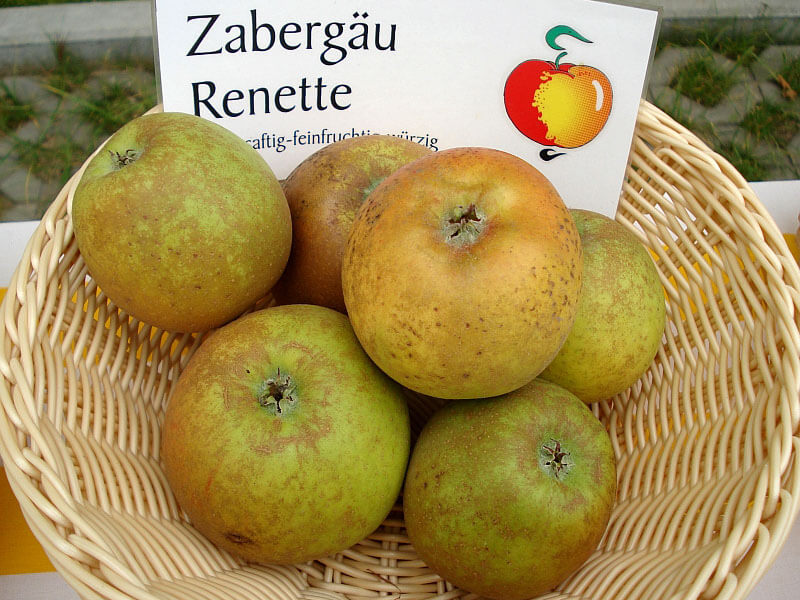 Zabergau Reinette apples are an heirloom apple from Germany. Their skin is a blend of greenish-yellow and russet color. They range from medium to large in size and are perfect for growing in temperate climates.
With a round, sandy-textured skin, these apples boast dense, fine-grained flesh that offers a delightful eating experience. Freshly harvested apples are sweet and aromatic, with a large amount of tang. But they will become remarkably sweeter when stored for a long time.
This type of apple contains a lot of dietary fiber that aids digestion to work effectively. Vitamin C, along with antioxidants, helps strengthen the immune system and lessen the chance of getting cancer or diabetes.
Although they were extremely popular in the 20th century, Zabergau Reinette apples aren't as widespread now. But don't worry: you can still find them in private orchards and with specialty growers across Europe and Northern America.
This type of apple is a great ingredient to enhance the flavor and texture of your dessert, pies, and sauces.
7. Zwetschge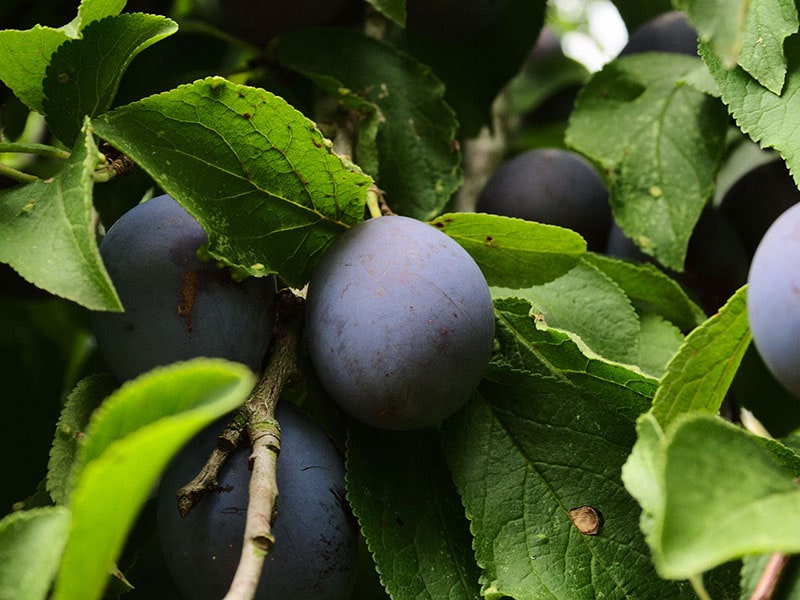 Zwetschge is the German name for prune plums, which are also known as "sugar plum" or "German prune" in English-speaking countries. This fruit has smooth and taut skin, with colors varying from dark red to purple and an almost black hue.
Its flesh is golden yellow or green-yellow, sweet in flavor, and dense in texture. As a freestone drupe, Zwetschgen bruises easily, so be gentle with them. In terms of distribution, this oval-shaped, smaller plum variety is popular in Mediterranean countries, Austria, and Hungary.
Ripening from late summer to early fall, prune plums are ideal for making prunes, jams, and baked goods, particularly in European cuisine. They provide vitamin C to boost the immune system, calcium to protect bones, and other vitamins to maintain a healthy body.
8. Zweigelt Grape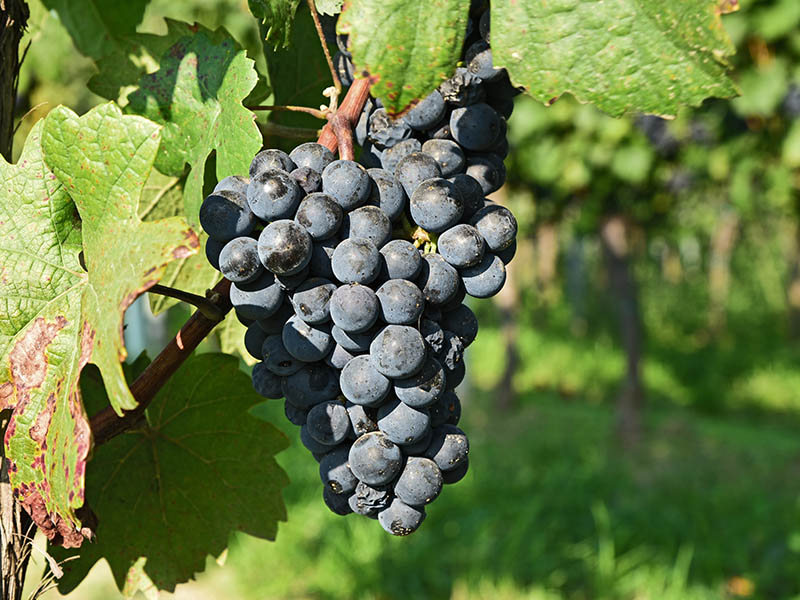 This type of grape is widely grown in all the regions of Austria. It was created by Dr. Friedrich Fritz Zweigelt, who originally named it Rotburger. Its current name occurred in the 1970s.
Zweigelt grapes are a lovely purplish-reddish fruit with a high tannin content. Outside Austria, they are also available in various countries, including those in Central and Eastern Europe, New Zealand, and Canada.
These grapes come from the St. Laurent and Blaufränkisch varieties, and they're ideal for making full-bodied wines. Their rich flavors boast Pinot-like undertones of raspberries and spiced cherries, resulting in a wine with pleasant acidity.
Zweigelt wines are versatile and excellent at pairing with various dishes, especially those on the heavier side.
Zweigelt is a variety of grape that is grown to produce wine.
9. Zalzalak Fruit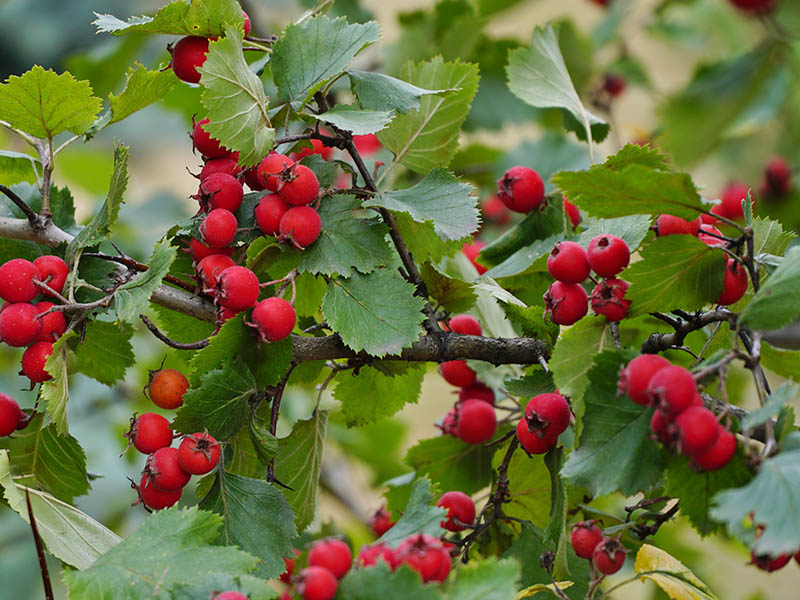 Zalzalak fruit is a must-try delight in Iran, especially in the northwestern region, though you can find it in North America, North Africa, and Asia too. It is part of the Crataegus genus and goes by names like hawthorns, hawberries, or quickthorns.
With an appearance similar to a crab apple, it has the size of a berry and a light pink color with hints of red. It's a little sweet and sour – think apples and berries with an extra tart kick. You can enjoy Zalzalak raw, and it's most abundant during the fall season.
In addition, this fruit is also an ideal ingredient for making jams, jellies, and wines. Zalzalak is rich in vitamins and antioxidants that prevent heart diseases. It also contains high potassium to lower blood pressure as well as stress level.
10. Zig Zag Vine Fruit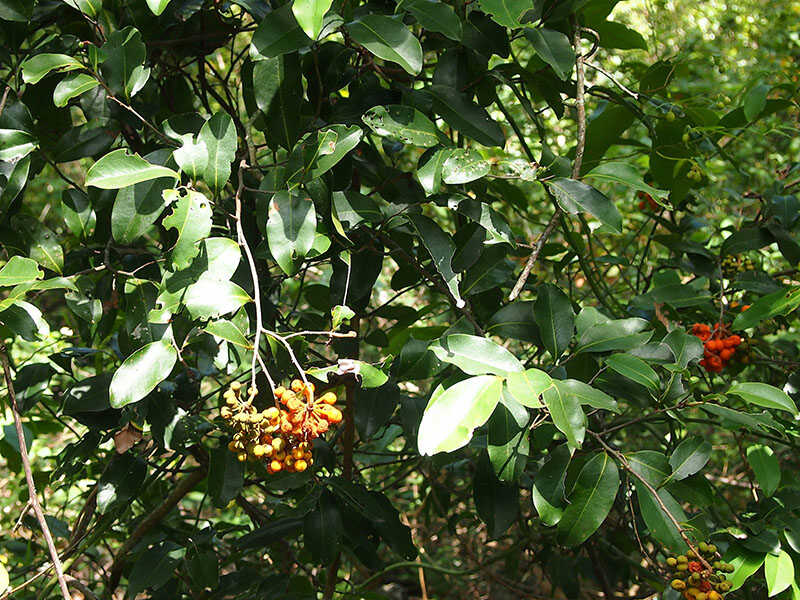 What comes to your mind at the mention of this wild fruit? Sometimes referred to as knot vines, its unique name is derived from the zig-zag growth habit in young plants. You can find this interesting fruit in Maritime Southeast Asia, New Guinea, and parts of Australia.
Scientifically known as Uvaria leichhardti, Zig Zag vine is an evergreen shrub with large stems that produce oblong-shaped fruits. Thriving under the rainforest canopy, it can also tolerate dry conditions.
Zig Zag vine fruit has the size of a peanut. Its skin is red or orange-red, and the flesh underneath has a tangy flavor like an orange sherbet. People often use Zig Zag vine fruit to make sauces and liqueurs. Just a heads-up, though: beware of white maggots in the fruits!
11. Ziziphus Mauritiana Fruit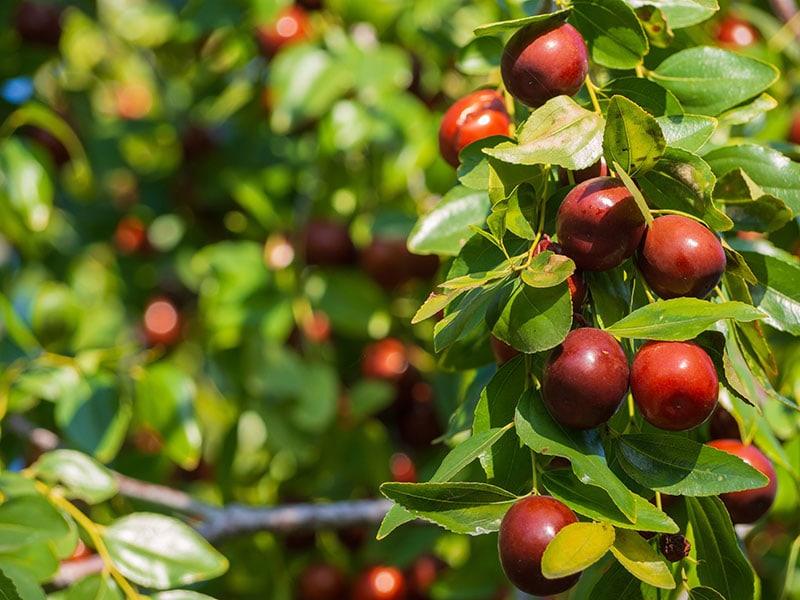 Ziziphus mauritiana is the scientific name of a delicious fruit known as Chinese date, Indian plum, or Ziziphus jujube. These small fruits hail originally from South Asia and have wrinkly, thin skin and a chewy, sweet, white flesh, with a pleasant aroma to boot.
The skin color changes with maturity, from green to yellow and finally red. Not only is Ziziphus mauritiana tasty, but it also boasts numerous health benefits. The fruit season is mostly from January to March, when you'll find them growing on large shrubs and trees.
Ziziphus Mauritiana fruits contain plenty of nutrients that can help treat sleep deprivation as well as improve brain function, immunity system, and digestion. You can eat them raw or dried to use in candies or desserts.
12. Zhe Fruit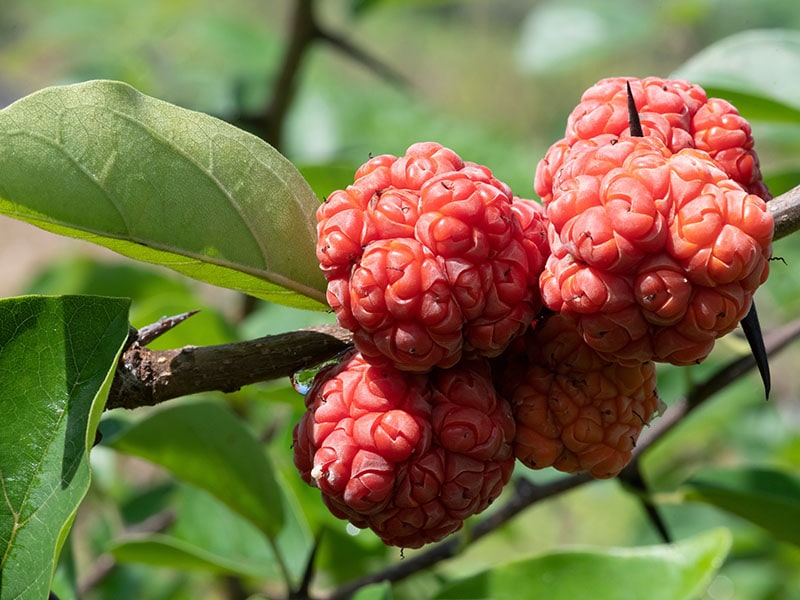 This tiny round fruit is grown in late spring or early summer in East Asia. With the scientific name of Cudrania tricuspidata, it is also called Che fruit, Chinese mulberry, and Mandarin melon berry.
With a wrinkled raspberry-like appearance, these fruits are best enjoyed raw. One bite, and you'll notice flavors reminiscent of cantaloupe or watermelon in the chewy flesh. The trees on which they grow can reach heights of up to six meters, making it an impressive sight.
Zhe fruits provide enough vitamins to keep the doctor away. In China, they are used for eyesight improvement and blood pressure reduction. You can eat raw fruit, make a glass of smoothies, add in your salads, and so on to enjoy those benefits.
Let's see what this unique Zhe fruit looks like in real life.
13. Zawngtah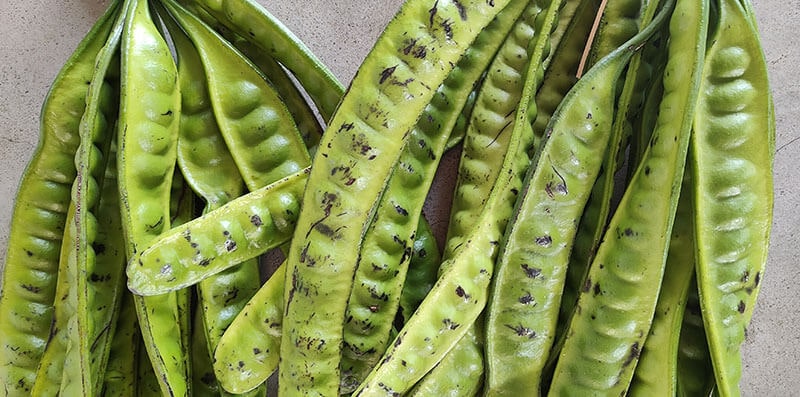 Zawngtah is an Indian fruit with various names, such as bitter beans or stink beans. These beans have a flat, long shape, resembling almonds in size and flavor. But you won't mistake them for real almonds because they also possess a distinct mushroom-like aroma.
This versatile legume-like fruit can be paired with proteins like shrimp, along with garlic, peppers, and other spices. Zawngtah is commonly used in savory dishes, including stir-fries and Asian delicacies.
The antioxidant-packed seeds can be eaten alone or with the entire pod. Their most noticeable effects include stress reduction and energy boost.
14. Zante Currants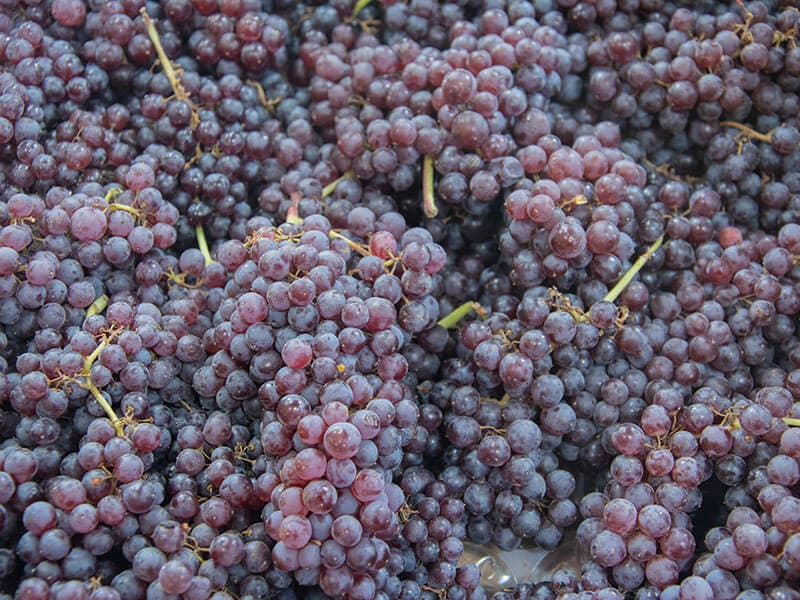 Don't confuse Zante currants with regular currants: while the latter refers to certain types of fresh berries, the former is actually an ancient raisin variety dating back to Roman times!
These tiny, seedless grapes with thin skin come from the Black Corinth grape variety, which gives them alternative names such as Corinth or Corinthian raisins. Their name was inspired by the Ionian island of Zakynthos (Zante), which used to be their main producer.
Now grown in Greece, Australia, South Africa, and parts of America, these reddish-black, sweet fruits require lots of care. In the dried form, they're perfect for various baked goods, especially those from British cuisine like Christmas puddings, fruitcakes, saffron buns, and mince pies.
Zante currants can be used interchangeably with normal raisins or currants, meaning that you can add them to ice cream and yogurt as well. Just remember that raisins are not safe for dogs!
15. Zapote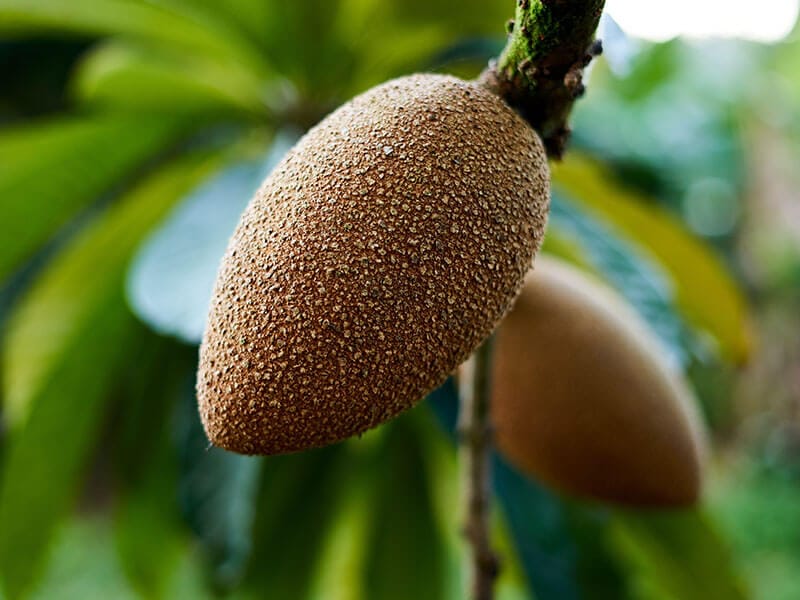 Zapote is a different spelling of sapote, a juicy fruit also known as red mamey, mamey sapote, or marmalade tree. It originates from Central America and Southern Mexico (2). As a result, its name is of Aztec roots, coming from the word "tzapotl," meaning a soft, sweet fruit.
With the scientific name Pouteria sapota, sapote is now widely cultivated in the southeastern United States. Don't confuse it with sapodilla (Manilkara zapota), which can also be called sapote.
Sapote has a round shape with deep-brown peel and reddish-orange flesh, offering a unique flavor blend of sweet potatoes, pumpkin pies, and caramel. You can make it into jams, ice creams, and smoothies, among other tasty treats.
16. Zarzamora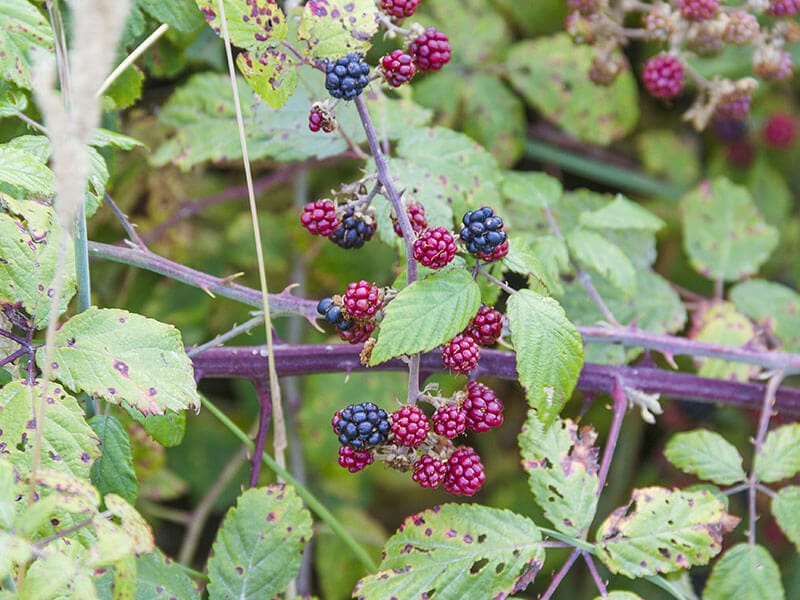 Zarzamora is the Spanish name for blackberries, a shrub tree belonging to the Rosaceae family. And found across Europe and North America. Spain and Spanish-speaking Mexico are among the world's biggest exporters of blackberries, which may explain the popularity of their Spanish name.
Their dark color comes from a high concentration of anthocyanins, which are plant compounds with numerous health benefits. The juicy, sweet fruits have an earthy taste but can be sour when unripe. They're perfect for pastries, jams, and sauces.
While some blackberries are thornless, others have big thorns and can obstruct local foliage. Although considered an invasive plant in some regions of Canada and America, many view the fruit as a superfood, thanks to its low-carb content and rich supply of vitamins, fiber, and antioxidants.
FAQs
You must have tons of questions about the unique Z-named fruits above! In this section, you'll find all the answers you're looking for to unveil the secrets of these exotic fruits.
Z-Fruits End Game!
How many Z-fruits do you know now? Can you name any fruits starting with Z without reading this article again? Feel free to save this article to your device or hold a quiz on the subject with your friends to help you cement this knowledge!
From the sweetness of Zant currants to the crunch of zucchini, these Z-named fruits will never fail to surprise your taste buds. Now that you've discovered them, why not share your thoughts on them or name your favorite Z fruit? And please share this post with your friends!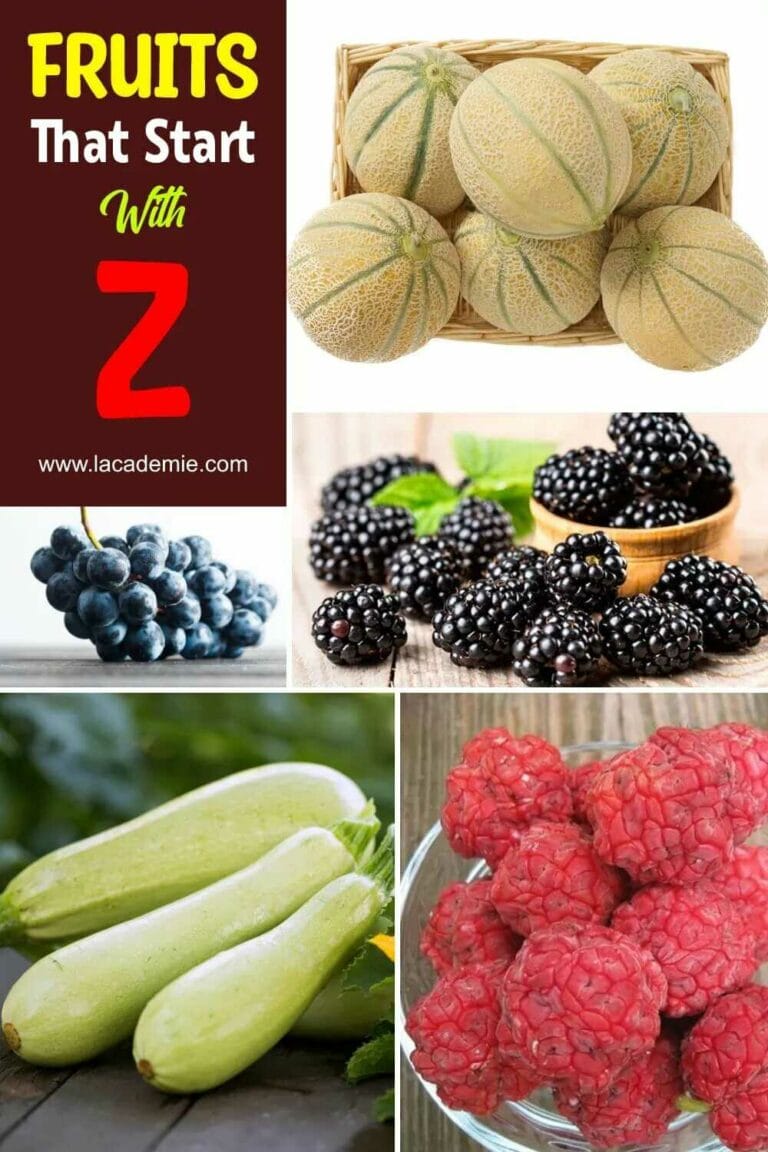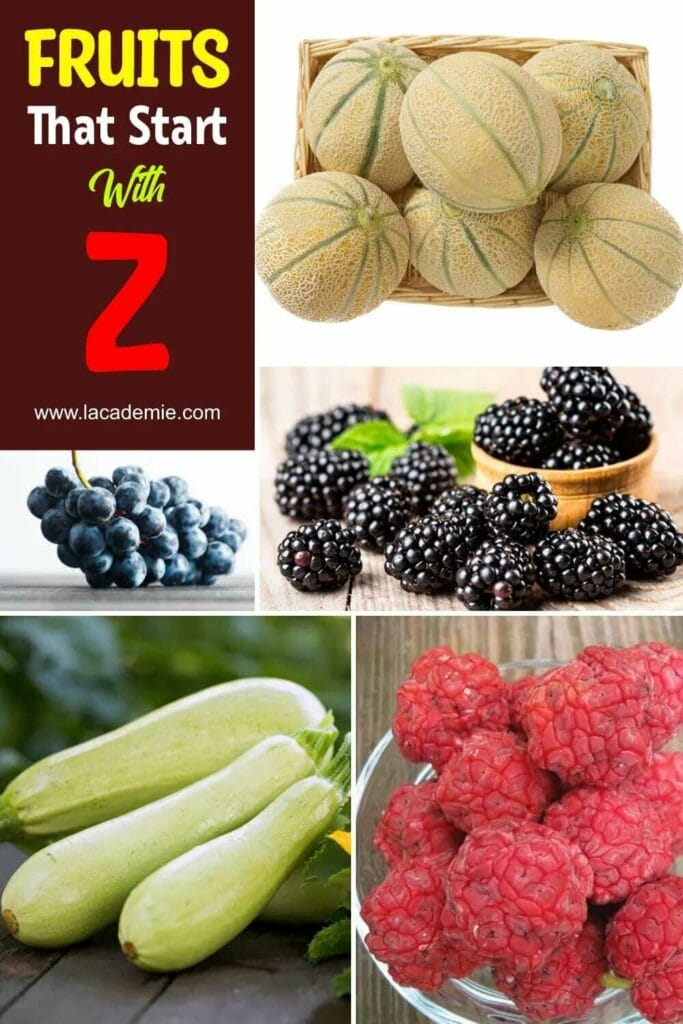 References:
Zill (mango) (2023) Wikipedia. Wikimedia Foundation. Available at: https://en.wikipedia.org/wiki/Zill_(mango)
2. Sapote (no date) Encyclopædia Britannica. Encyclopædia Britannica, inc. Available at: https://www.britannica.com/plant/sapote