"What is a utility knife used for" is a question that many people ask. As its name suggests, this is a helpful kitchen tool designed to be used for various purposes. And for your safety, it is a must to get a first-rate knife block that is firm and durable to keep them in place.
However, many of us still wonder how to handle utility knives best, as they do not seem to belong to any of the "family" knives. The utility knife is confusing because it doesn't actually perform a specific role, so it sometimes looks redundant.
Since for kitchen jobs that require detail and sophistication, we will often choose paring knives. In addition, for most other general kitchen jobs, chef's knives with universal blades size and length can be accommodated. So what do we need utility knives in the end for?
Don't worry; I will help you with any questions. This article will explain the definition, origin, and purpose of the utility knife and why you should have one in your kitchen. Let's explore with me!
What Is A Utility Knife?
Simply put, the utility knife is designed to perform all the tasks that require cutting in the kitchen when you feel other knives are not suitable. This tool seems to be in the middle of the difference between a paring knife and the very popular chef's knife.
Kitchen utility knives typically have blades 4 "to 7" in length, which are very sharp and perfect for a wide variety of kitchen cutting requirements. You can see the common utility knife with straight edges, but sometimes the blades come with serrated blades.
Speaking about shape, a utility knife has all parts of other knives with distinctive usages. It looks like a chef's knife, but as you can see, it is smaller, and the blade is thinner. Its blade usually tapers toward the spine, which is intended to make it easier for you to perform more complex tasks.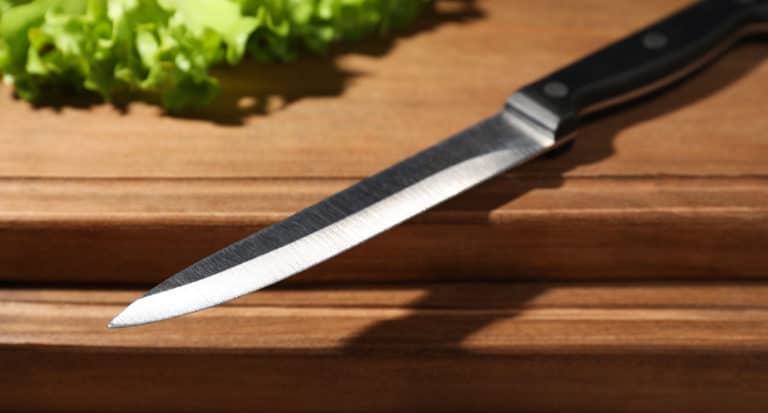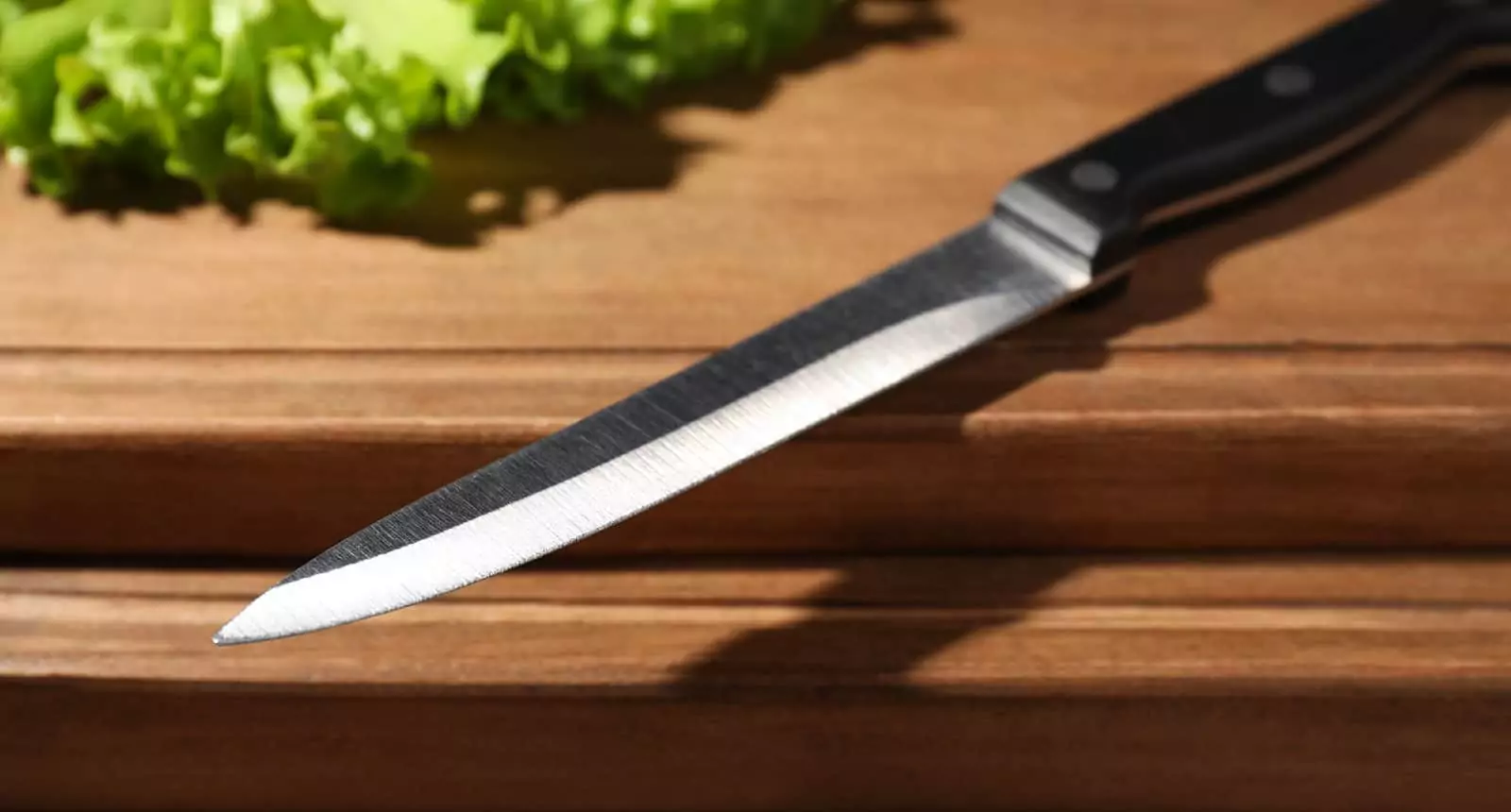 Should You Own A Utility Knife?
Do you really need a utility knife in the kitchen when you already have many kinds of the knife in your knife block? The answer to this question completely depends on your needs. There are several reasons you should own a utility knife:
The "Middle" Of Other Knives
If you already have all the other kitchen knives and each does its job well, then you probably don't need one more. However, if you still feel dissatisfied with your knives, try a utility knife.
While it looks and bears more of the properties of a chef's knife, it is a useful tool when working with foods of medium size, neither too small nor too large. Utility knives are ideal for cutting smaller foods, like vegetables.
There are situations in the kitchen where you may find that the chef's knives are too bulky to use, and other knives, like using a paring knife, might not be too ideal because it is quite small and weak. So when you are faced with this situation, a utility knife will be a great alternative.
Minimalism
Living in the city often means limited kitchen space. A kitchen utility knife is a great tool for people who live a minimal lifestyle or don't overdo it.
It will help you reduce the number of knives you keep in the kitchen as it is so versatile. Compared with bulky chef's knives, utility knives will save you space. This knife can perform many roles.
Although compact, utility knives are often made very sharp with extremely thin steel blades. This helps to improve its sharpness with sharper edges. This feature makes the utility knife perfect for slicing both hard vegetables and meat.
These sharp edges make it easy to penetrate both meat and vegetables. Meanwhile, the thickness of the blade is very narrow, so it will help reduce the drag and the weight that your hand must bear, thereby increasing the accuracy when you cut food.
Versatile
With just a utility knife, you can comfortably chop meat and vegetables into your full meal. Furthermore, this blade is also narrow and short enough to do a good job of peeling fruit.
Indeed, the utility knife is a tool that any seasoned chef needs. It needs to be between both size and weight, so it excels at the difficult work of the kitchen from sophisticated to heavy. It also allows for more precise cutting jobs.
Mobility
With the same capabilities as chef's knives but with a very compact size, utility knives are ideal for people who constantly move knives.
For example, in the case of serving in a restaurant, or outdoor dining services that are not suitable using a full-sized chef's knife, or simply a family having a picnic. Therefore, in these situations, utility knives are an ideal portable alternative to bulky chef's knives.
What Is A Utility Knife Used for?
There are no rules or "instructions" on how and for what you should use the utility knife. The role of the utility knife will be different, depending on the habits and usage of each person.
Actually, there are tons of jobs you can do with a knife like this. Here are eight kitchen tasks for vegetables, fruits, meat, and other foods you can use the utility knife to do it smoothly:
Use For Vegetables And Fruits
Cut Vegetables To A Moderate Size
If your paring knife blade is too small for the vegetable size, it won't be easy to use it effectively. Some medium-sized vegetables are chili, potato, apple, pear, etc.
So, if you need to cut any vegetable that is equal to or larger than your paring knife blade, you might consider using a utility knife as nothing is as suitable as it in this case.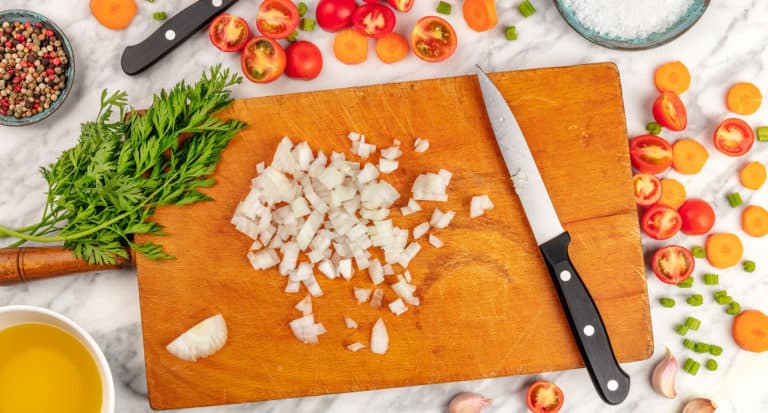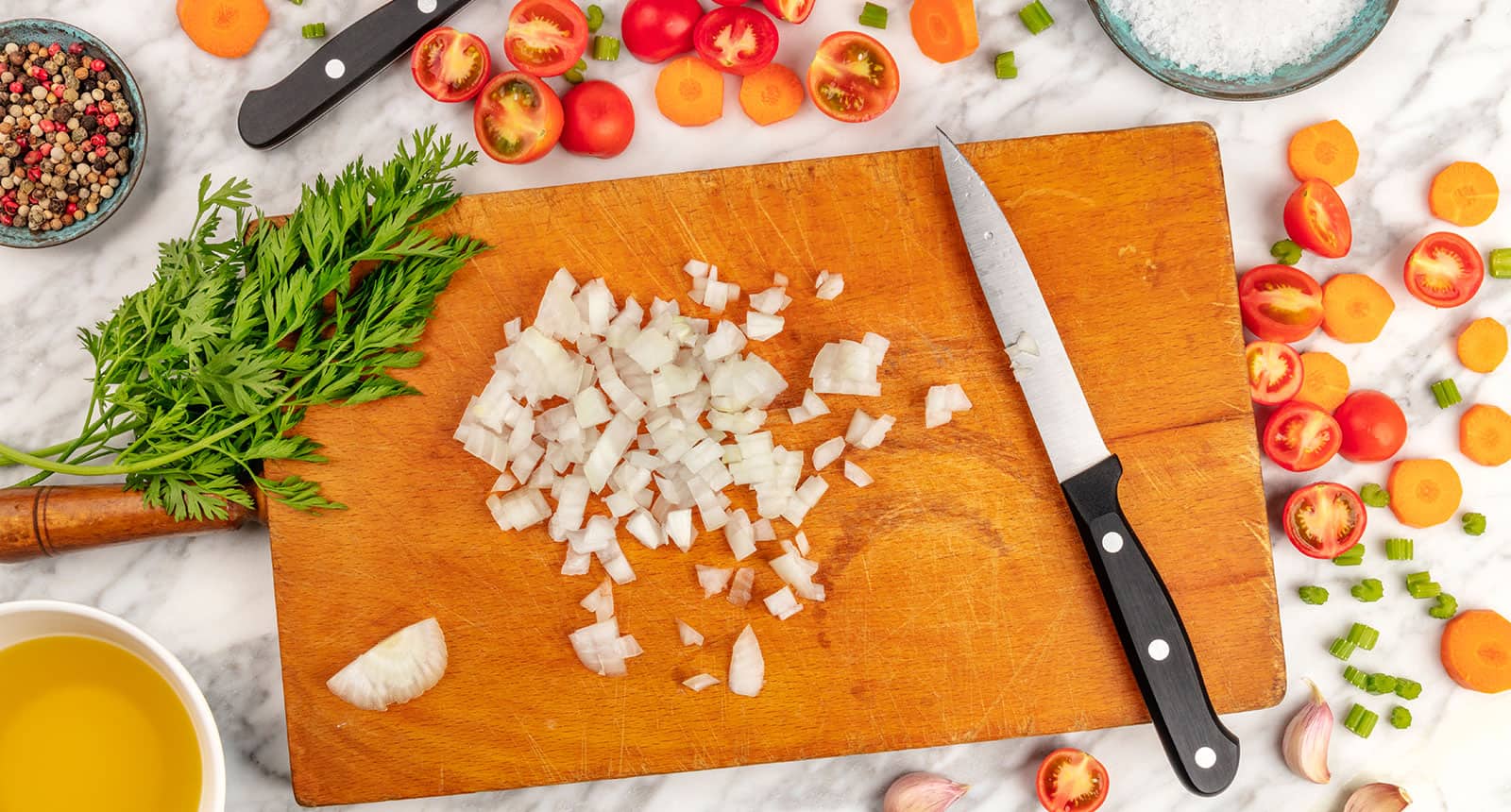 Slice The Fruits And Vegetables
Several dishes need to be sliced ​​to eat, like zucchini, cucumber, and other squash. And of course, the chef's knife is too big, and the paring knife is too small to slice these vegetables. Yes, the only utility knife is the most sensible thing for this situation.
Cut The Roasted, Thin, And Long Vegetables
Although this is a job that other knives can perform, the utility knife can do it wonderfully. Celery and scallions will be beautifully cut under the blade of a utility knife without damaging them.
And then, you can proceed with many healthy dishes with roasted vegetables. With a utility knife, everything seems to be easier.
Peel And Cut The Citrus
You will need to cut them before wringing for citrus drinks or juices such as oranges, grapefruit, lemon, lime, etc. Especially with citrus fruits generally large like grapefruit, it will be too large for a paring knife. A utility knife is too perfect for this.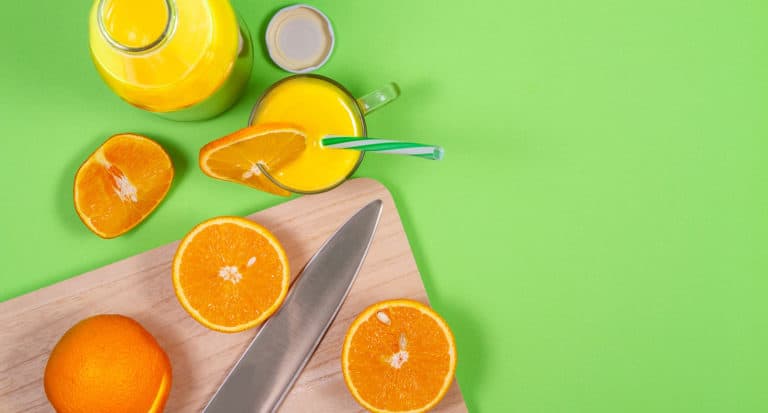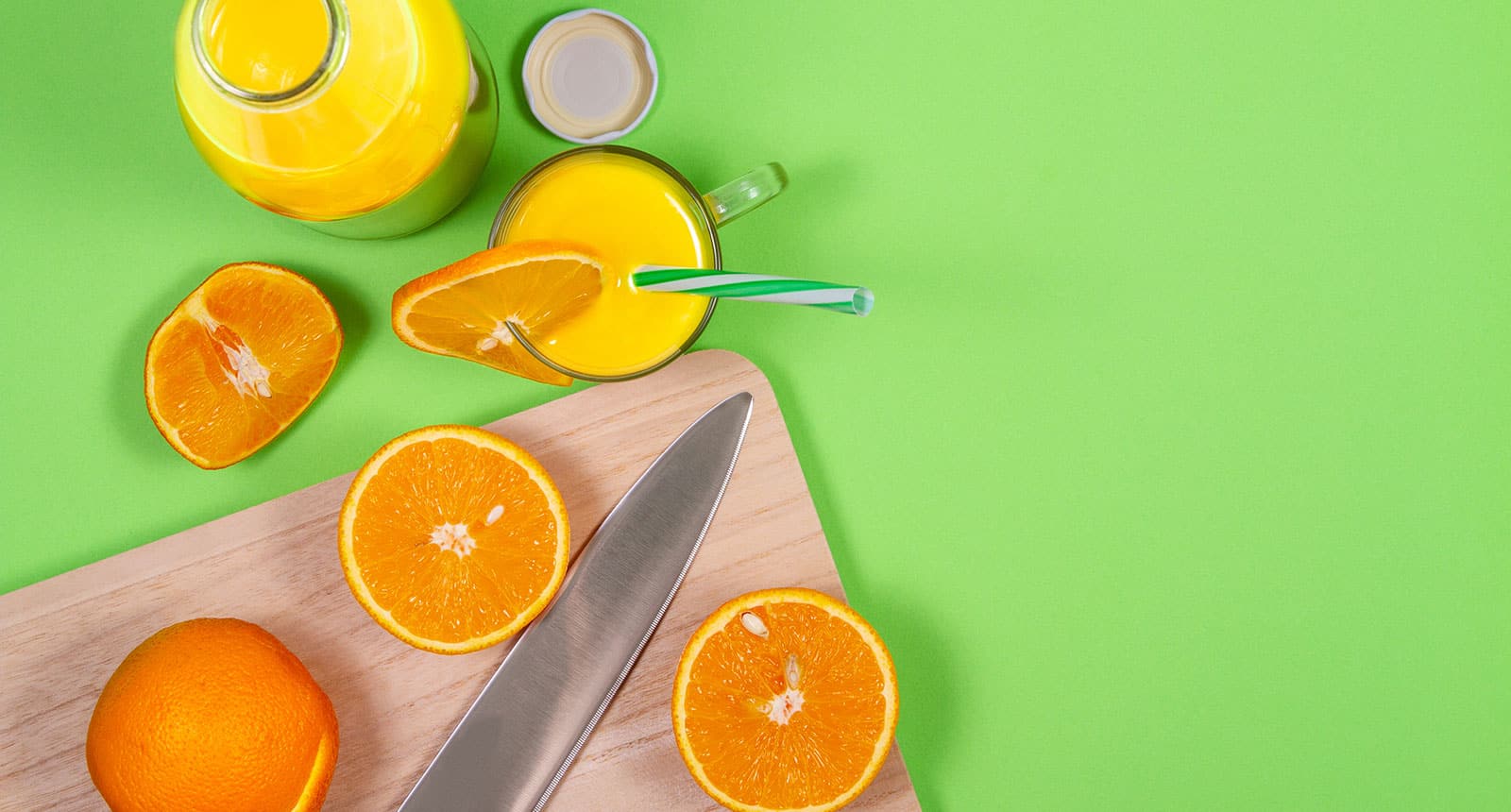 Use For Meat And Other Foods
Cut The Meats
With meats like chicken, fish, summer sausage, and salami, a utility knife is a great tool for cutting them into smaller pieces.
This is because the utility knife's blade is very sharp with thin edges and perfect length, and it does the job of cutting through meat easily.
Cut The Steak
Do you think the whole set of steak knives is too much for you? A utility knife is a perfect replacement if you don't want to buy a whole set of steak knives or are short on knives.
In fact, the utility knife is about the size of a steak knife, and you will rarely find a difference when using it. Try minimizing your kitchen space by replacing the steak knife set with a single utility knife.
Cut Sandwich Or Hotdog
You can easily cut a Sandwich or Hotdog with a utility knife. When you use a utility knife to cut all the vegetables, meat, and sausages, it comes in handy, then keep cutting your sandwiches in half to enjoy with the same knife. You do not need to prepare too much, and you do not need to wash too many tools.
Slide All Kinds Of Cheeses
If you don't have a dedicated qualified cheese cutter, you can completely replace it with a utility knife. It's sharp enough to cope with some cheese such as Mozzarella cheese and an even harder one and thin enough not to spoil your soft cheese slices.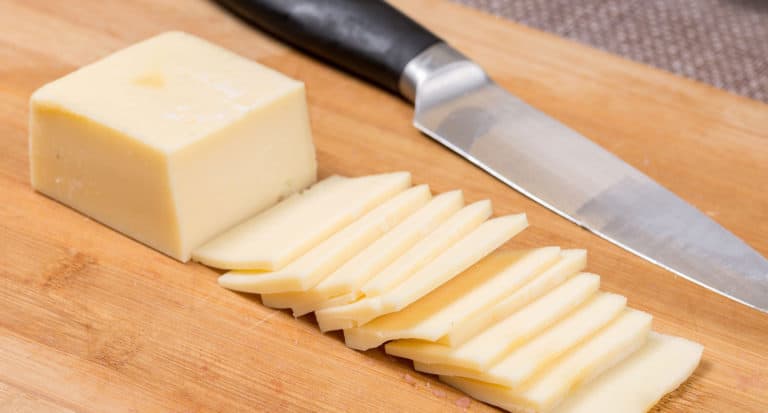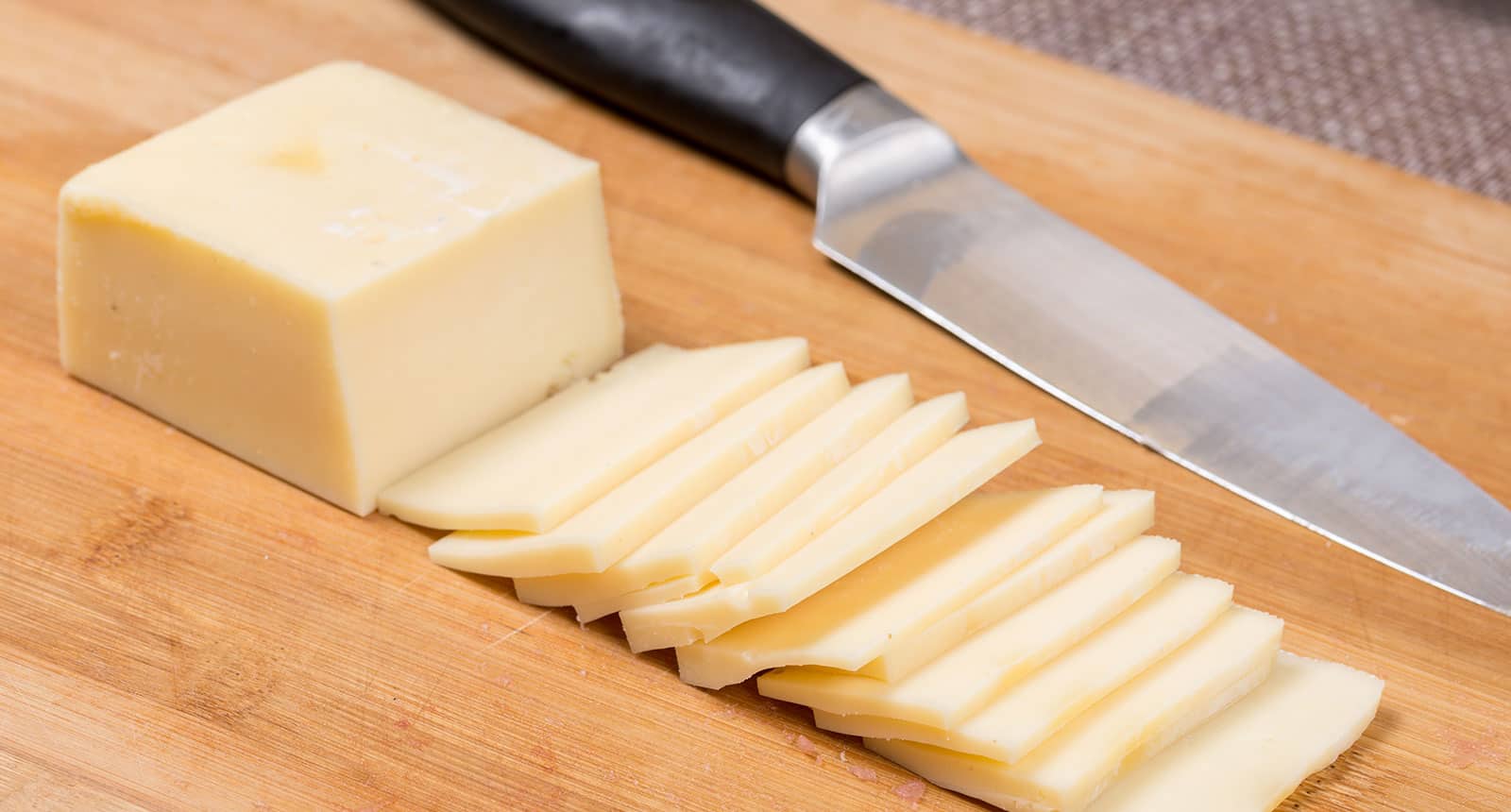 Things You Should Keep In Mind When Buying A Utility Knife
If you feel that a utility knife is what you need, don't panic after reading the above benefits. Take note of the following before buying it:
Length: When purchasing a utility knife, you must ensure that it features a combination of both paring knives and chef's knives. Therefore, the appropriate length of the knife you need to choose would be 5 to 7 inches. You cannot choose a knife that is too long or too short.
Material: You should choose utility knives with blades made of high-quality stainless steel. If you choose a good material, you will use the knife many times, and its longevity and usefulness will be enhanced.
Weight: A utility knife has more flexibility than a chef's knife, so it cannot be too heavy. Try picking up the knives before buying them and seeing which weight is most comfortable for your arm.
Handle: It is recommended to choose a utility knife with a smooth, smooth, and firm handle. The handle should not have too many protrusions. When you hold it, it shouldn't feel too loose or too tight. The largest circumference of about 3 inches seems to be sufficient.
Expectation And Reality
Some might argue that utility is a product of modern industrial redundancy and sometimes overkill for the needs of a normal household. At the same time, there are so many other efficient knives available.
However, it wouldn't be a mistake to have a utility knife with all the obvious advantages it brings to your life. If you want a more minimalistic and space-saving life, this is a great choice!
I hope you have answered the question of what utility knife is used for. If this article brings useful information to you, remember to comment to express your opinion and share it with everyone about it!