It's time to know what is a paring knife used for when you need a more subtle touch, not the substantial cuts that come from your chef knife. The small sharpener ensures flexibility and is ideal for complex cooking tasks.
For professional chefs, this paring knife is a highly versatile and priceless kitchen tool. The small and sharp blade is perfect for sharpening, cutting, and other precise preparations.
However, because many people confuse paring knives with other types of small chef's knives, it is crucial to distinguish here to determine how to use them and find out your suitable knives.
Therefore, I will explain what a paring knife is used for, how to use it in the right way, and help you choose the right blade for your job in this article. Do not hesitate to jump in with me!
What Is A Paring Knife? 
If the chef knife is too large, a paring knife must be used. It is usually 2.5 to 4 inches in size and has a sharp, short, and intense blade. It also has all the standard parts as other knives do.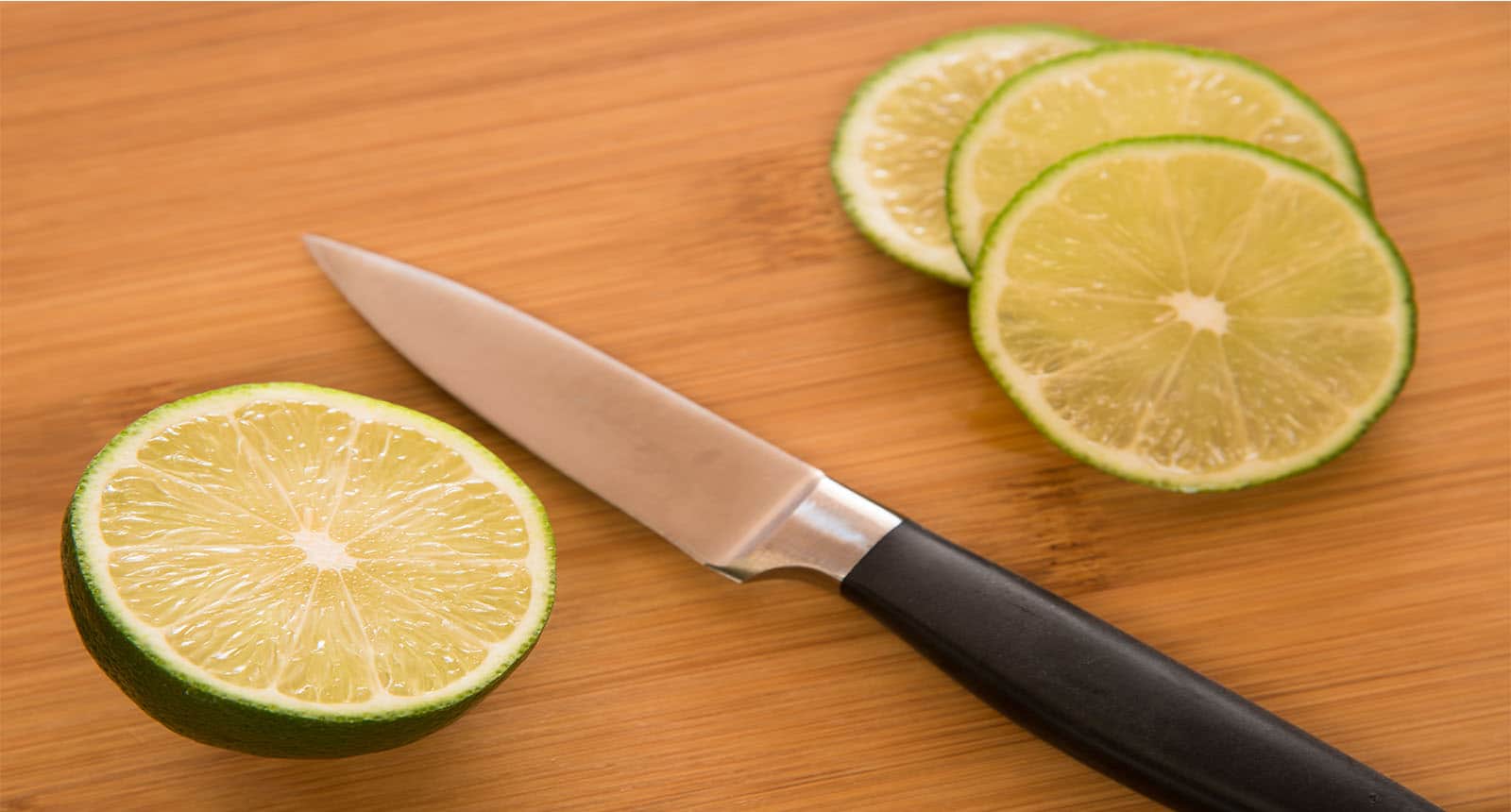 Due to their compact design, paring knives are very suitable for cutting in hard-to-reach places or jobs that require high precision. Since the paring knives are relatively small, you don't always need a cutting board to use them.
The size of the handle usually matches your hand so that you can precisely control the movement of the blade when cutting, scoring, and peeling. The edge is sharp; however, you will manipulate it without difficulty if you can control it.
Common Types Of Paring Knives
Paring knives may be categorized in numerous ways, typically based on the form of their blades and tips. Some of the common types of paring knives are:
This is a classic paring knife with a short, slightly curved blade. This allows the chef to reduce stress and let the knife do all the work. It also gives you maximum control over the tip of the knife and cuts neatly on a cutting board or by hand.
In case you are not sure which paring knife you should choose, this type is the best choice given its versatility. This knife is best for peeling, slicing, and chopping fruits and vegetables. On the other side, the blade is small and can be used for shredding or for heavier work.
The bird's beak cutting blade type is small, curved inward, and can perform delicate operations such as grain separation and precise cutting.
This type of paring knife has a sickle-shaped concave blade. It also has a very sharp ending. It is most suitable for peeling and cutting fruits and vegetables, as well as delicate trimming and cutting.
Besides, the circular blade ensures an exquisite cutting style. However, you will find it a bit difficult to sharpen this type of knife.
Serrated Blade Paring Knife
If you are cutting a variety of soft foods (such as cakes), a serrated blade may be right for you. It also applies to fruits, from soft fruits like berries to hard fruits like tomatoes or mangoes.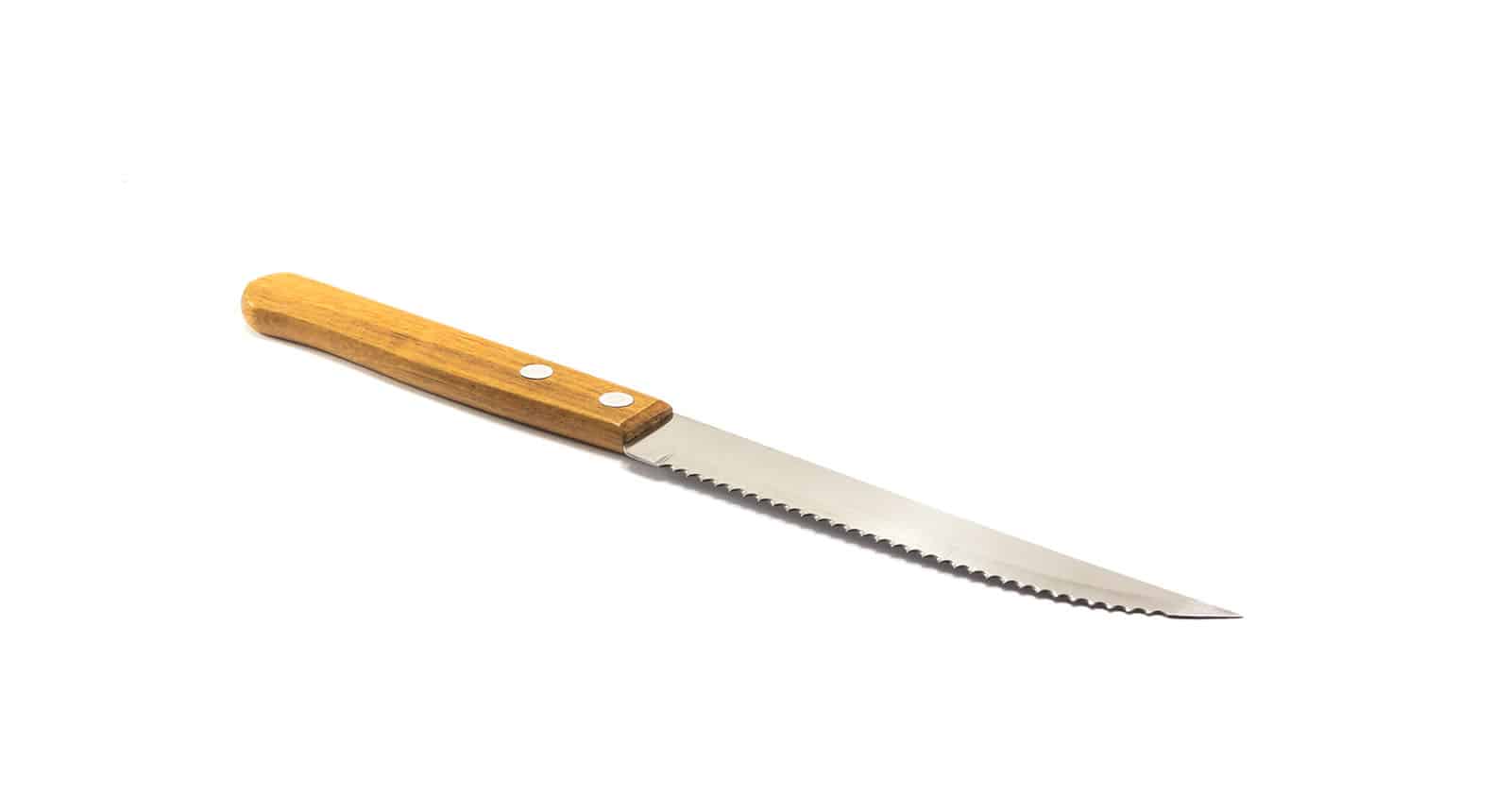 Sheepsfoot paring knife has a flat, straight blade, and round tip means that the end of the blade is in contact with the cutting board when cutting.
It is best to cut vegetables and fruits into thin strips or cut soft and hard cheeses into thin slices. It will be sharper in the long run. However, the round head does not have the sharpness of other types. 
What Is A Paring Knife Used For?
The use of a paring knife is practically unlimited. You can make any meal you want with a paring knife. Once you get used to this kind of knife, you will have more and more kitchen tasks to do with it. These are some of the most common benefits of the paring knives:
A paring knife is an ideal tool for peeling apples or potatoes into strips. Because this is the easiest way to hold the food in your hand, instead of putting it on the cutting board, you need to adjust the knife's handle slightly.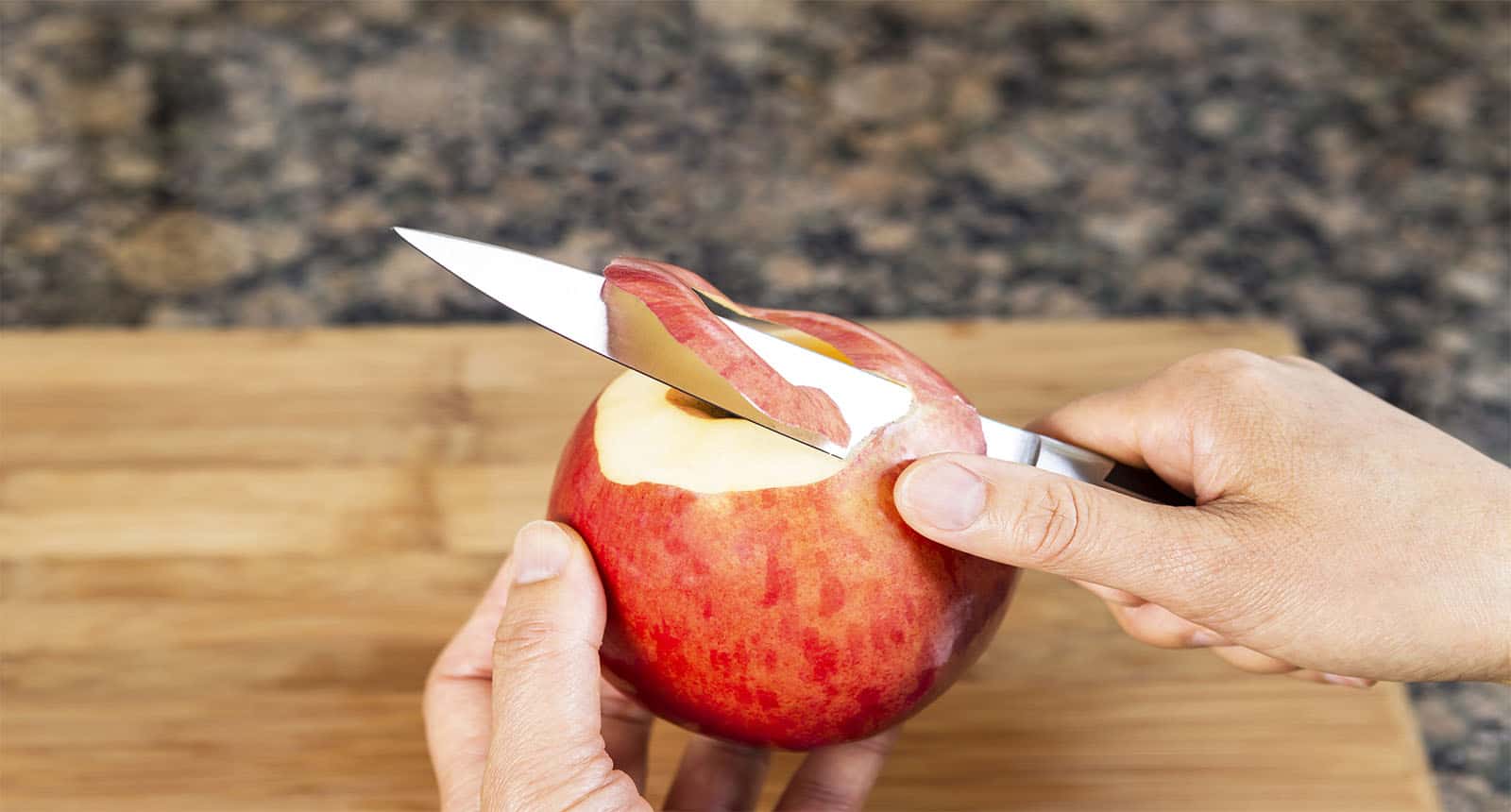 To grip the knife for peeling or detailed crafting, wrap your fingers around the handle. The blade should point along with your thumb. Therefore, your thumb can always guide food.
Therefore, make sure you have a comfortable and controllable grip and do not press down on the blade. When peeling, a sharp knife is essential so that you can clean the peel without removing a lot of pulp.
Use this technique to process thin-skinned fruits and vegetables that are easy to handle. For larger foods or thick-skinned fruits (such as citrus fruits), place the food on a cutting board and slice it down to peel off the skin.
Although a chef's knife is an ideal tool for slicing and mincing onions or peppers, it becomes bulkier when thinly sliced or minced some vegetables such as ginger, onions, garlic, herbs, etc.
To accomplish these tasks, using the paring knife is a good idea. You can also use it to slice some hard food such as French fries or hard cheese if you do not have any specialized cutter for French fries.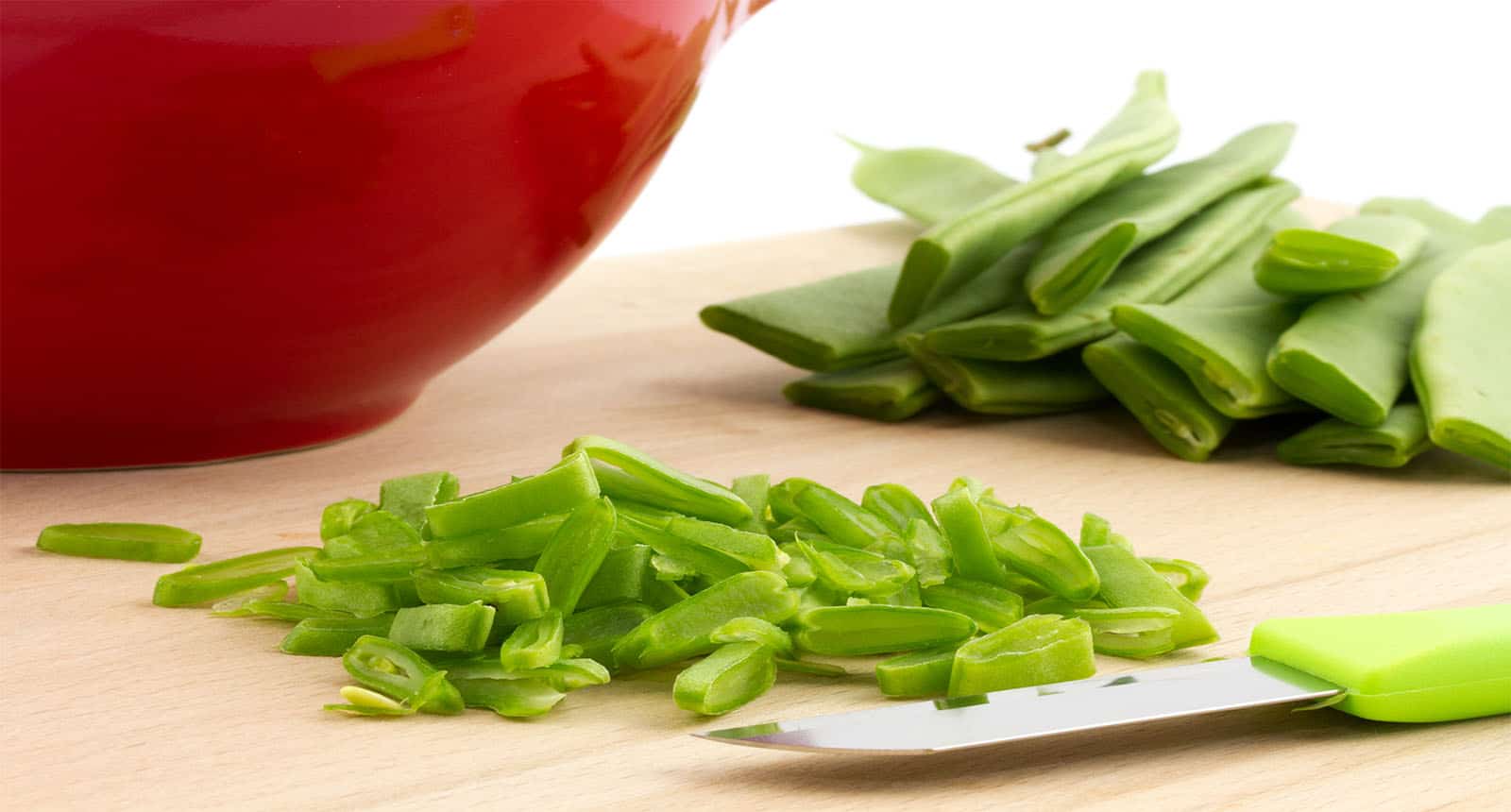 To do this, you can place the food on the cutting board. Then, hold the knife around the handle with your fingers. After that, press your thumb against the handle or the back of the blade close to the handle. When cuting or slicing, always keep your fingers moving.
Indeed, if you have ever eaten canned mandarin with no chewy texture and bitter flesh, it is the final result of careful segmenting. This is the process of removing the peel and pulp from the citrus fruit and then removing each part from the surrounding peel.
If you want to use clean and vibrant citrus fruits for salads or side dishes, use a knife to practice dividing. To do this, cut off the stems and flower heads of citrus fruits to make their surface level.
Place the fruit on the cutting board. Cut into long strips and remove the bark and stems. Then, hold the orange in your hand and start to separate the part that holds the segments together. Leaving the sclera and fibrosis, continue with the citrus fruits until every bite is cleared.
This technique is vital to several of our recipes if you do not have an apple corer to do the task. To use a paring knife to scramble the pulp of the apple, you need to insert the tip of the knife into the peel on the highest of the apple next to the pulp. Then, penetrate the fruit at a small angle.
Use the light saw the bridge to pass the pith-centered saw blade through the apple until you cut off the top cone. When finished, a circle can appear. At this point, you only need to remove the core. You can do this technique to coring any fruit or vegetable.
There are plenty of small kitchen chores that require careful movements, such as shredded peppers, peeled strawberries, or boiled shrimps—a paring knife is perfect for all of these. You can also use the same technique to separate tomatoes without watering.
If you are passionate about strawberries or other fruits on the stems and want to eat them directly, you will get more benefits from the fruits if you pack them correctly. You can do the same with any stalked fruit.
Cut the strawberry leaves with one slice, or you can keep their shape intact, using the same handle as the peeling technique. Insert the tip of your knife into the edge of the strawberry stem and circle it around. Then just turn it on and enjoy your food.
Shrimp deveining will become an easy task with a paring knife. The pointed tip of the knife is handy when raising shrimp. This can be done with all the shrimp, whatever shelled or unshelled.
All you need to do is grab each shrimp and find a dark line that extends the length of its back, that is the stomach. Cut a little with your paring knife, and then use the blade's tip to lift it straight up gently.
Scoring involves cutting the surface of the food like bread, or it can be applied when seasoning the meat. For baked goods, mark the top of the bread so that it expands when you stand up to bake. Just cut a few small loaves of bread into small pieces and make them puff up.
For sweet or salty double-crust baked goods, wipe the top crust so that the steam flows out of the dough and does not drip from the edges. In this case, you can use the accuracy of the knife to show your creativity and cooking skills. Simple lines or cake decorations can satisfy all tastes!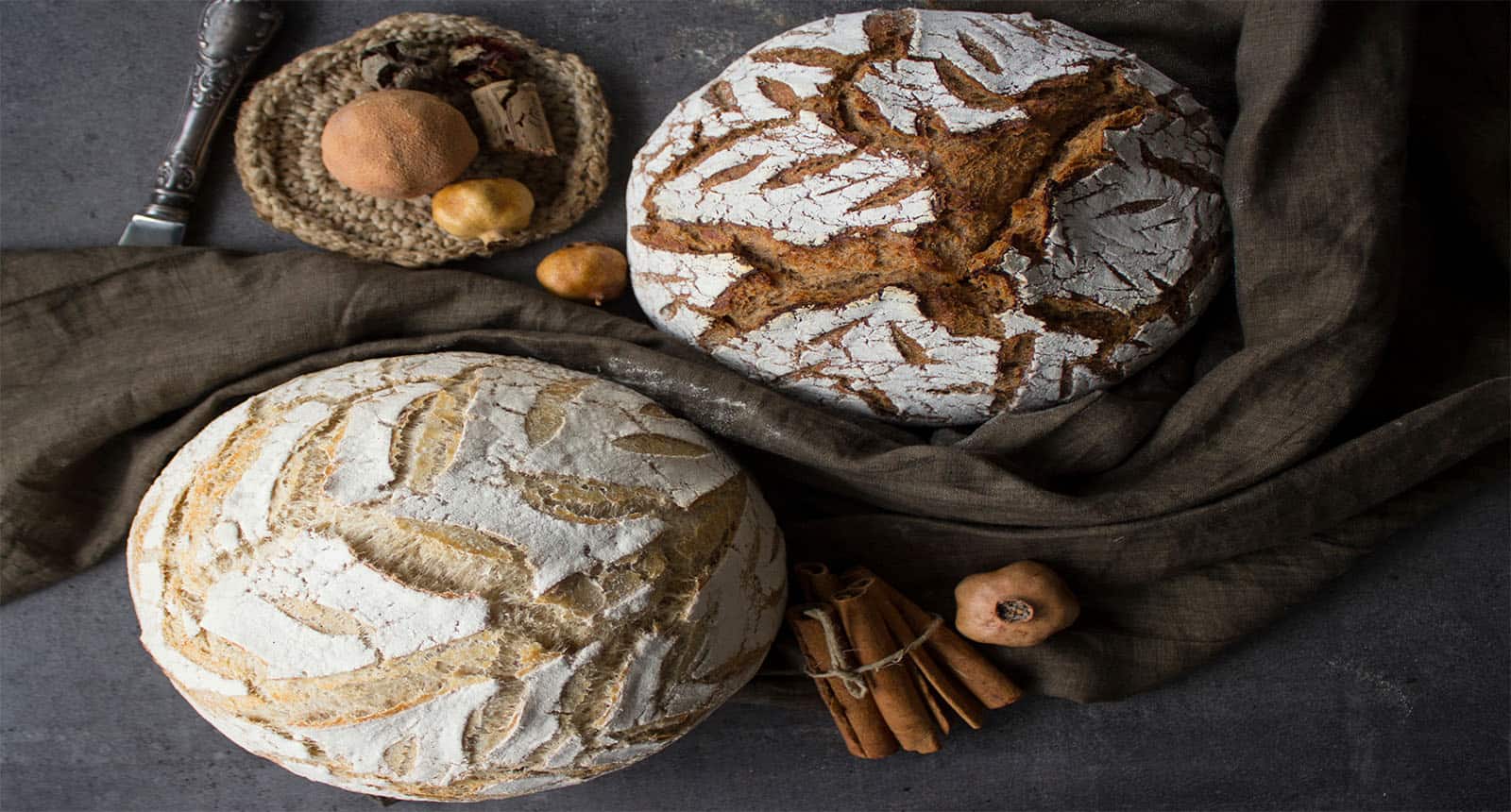 For meat, you can cut off the thick fat with a paring knife. Some fat during the cooking process will make the meat greasy and improve the taste of any herbs or spices added. Some pieces of meat require some fat when cooking.
When grilling, this fat gives off a delicious taste and can penetrate the meat within a few hours. Instead, you just want to rub the meat. To do this, use a knife to draw a line on the fat part. This method depends on the type of meat you are cooking.
You can take advantage of your paring knife for releasing some cakes such as cheese cake. After baking, let the cheesecake cool for 5 minutes, then slide the paring knife between the cheesecake and the springform pan.
Let the cheesecakes cool until they are hot enough, cover them with plastic wrap, and then refrigerate them to harden. When the cake is opened, the wall of the spring-shaped bakeware easily pops out.
Most hot dogs are wrapped in a thin skin with all the ingredients sandwiched in it. However, they can cause problems when cooking, mainly if you divide the hot dog into smaller pieces.
Use a paring knife to gently draw a vertical line along one side of the sausage-not long enough to cut deep, but long enough to cut through the skin. When finished, clean it up again and discard it.
How To Use A Paring Knife  
There are two positions that you can use a paring knife:
Use It With A Cutting Board: 
Use blades with longer blades, which look like chef's knives with a cutting board. It's heavier and more durable, so it's best to use it with a cutting board.
Use It Without Cutting Board:
Suitable for shorter knives and blades, as an instance while slicing fruit, as they offer greater control. Some knives have plastic handles and a stamped blade, making them lighter and more straightforward to apply withinside the air.
How To Hold A Paring Knife
There are many ways to hold your paring knife. First, you can keep the knife by the handle and guide the blade by placing your thumb or index finger on the spine. Point the blade at your wrist, not your palm. This is the case with the large chef's knife.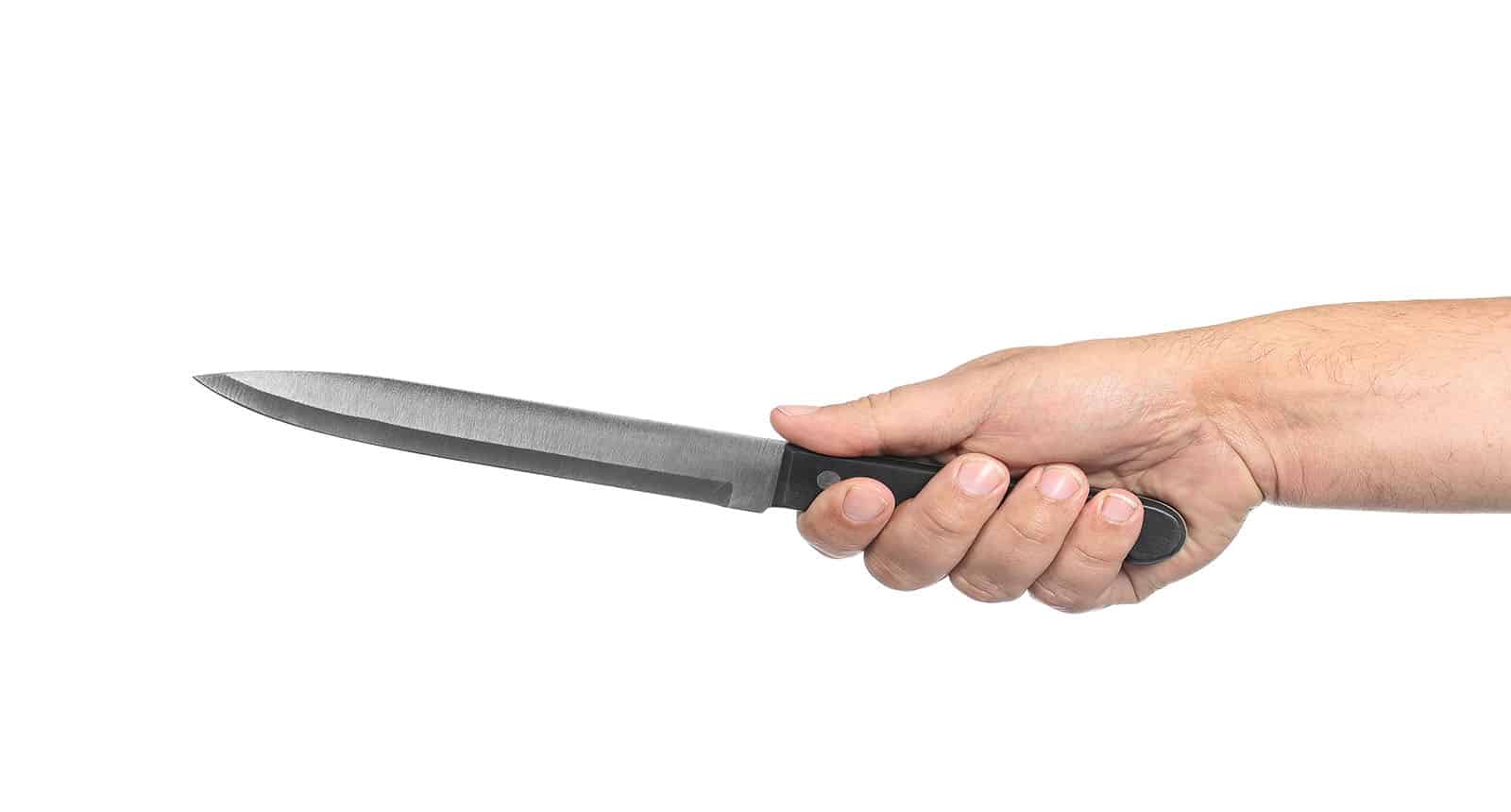 A high-quality paring knife has an ergonomically designed handle, so it is ideally positioned to allow your thumb to hold it comfortably and firmly.
It would be best if you had complete control of the blade, whether you trim or cut. The handle should be comfortable, and the knife should be balanced and firm.
Go forward at your own pace. Whether it is manual cutting or cutting on a cutting board, the best blade will not slip. In order to maximize the safety of the kitchen and the success of cooking, please remember to keep the knife sharp.
How To Choose The Right Paring Knife
When choosing to buy a paring knife, should pay attention to the following to get good durable utensils, in accordance with the needs of use:
The first factor you need to consider when choosing to buy a paring knife is the material of the blade. Currently, on the market, popular types of blade materials are stainless steel, carbon steel, etc.
It would help if you preferably chose to buy stainless steel blades to limit rust during use. Forged steel blades are usually made in a monocoque with a handle.
Therefore, when choosing, you should be more careful about the stainless steel blade model. In particular, knives with blades with anti-fading, rust-resistant enamel coating will help increase the durability and optimal anti-rust for knives.
A good handle is essential, as you need complete control of the blade. Most paring knives are designed to fit the hand and offer balance and comfort to hold.
The handle is balanced in length for the blade, covered with plastic, silicone, or insulated polypropylene. There are many designs on the surface of the handle to increase friction, and you will hold the knife firmly, anti-slip and guaranteed safe.
If the thinning blade has a higher sharpness, the cutting process will be faster, save effort, and reduce the burden on the wrist. The best blades won't slip, no matter if you are cutting on hand or on a cutting board.
Screws connecting the blade to the handle should be securely installed. If holding the knife, if you see the screw that wants to come off and is loose, you should not choose.
How To Take Care Of Your Paring Knife
If you care about maintaining your paring knife, it will stay with you for longer. Keep the paring knives clean and in good condition so that you are ready for the next job at any time. Here are a few things for you to keep in mind:
Paring knives are not dishwasher safe. For these fragile blades, the dishwasher is a very harsh environment. If the knife is inserted into the machine, the blade may be damaged, from dirt, scratches to rust, discoloration to blunt edges, and risk of damage.
Therefore, keep the paring knife heads clean and in their best condition. Wash them by hand with warm soapy water, and make sure to wipe them dry before returning to the knife holder. This is a crucial point to remember to keep your knives with you longer.
It may be dangerous if any small sharp objects (such as paring knives) are randomly thrown into the kitchen drawer. Storing the knife in a separate knife holder is an integral part of maintaining the knife.
Otherwise, store the blade face down at any position. Place it on the mat or magnetic cloth or the lid in the drawer. This will not only protect your hands but also prevent sharp edges from becoming dull.
If you want to sharpen your paring knife, the best way is to trust an expert. Using a household sharpening sounds simple, but it can be abrasive or destructive to the edge of the blade.
Therefore, regular sharpening is essential. In addition, sharpening reduces the ability to cut by hand because you don't need to spend a lot of effort, and it is more difficult to push the knife or lose control.
Wrapping It Up
The small paring knife makes your tasks more flexible, ideal for tricky kitchen tasks, and a very bendy and precious kitchen device utilized by chefs. It would help if you concentrated on completing some minor details, such as operating the paring knife and understanding its purpose.
I think you already know how to use paring knives, and they will help you choose the suitable blades for your job. You can then determine precisely what you need and what knives to buy for the house with my tutorial.
This will help you demonstrate your skills and be fully prepared to conquer the highest position of the kitchen goal. I wish you success! And don't forget to leave a comment to show your opinion.