It is time to explore exciting information about Rwandan foods. Rwanda is a country in Africa, and I have received many questions about this nation's famous foods recently. Therefore, I am publishing this article to answer all your comments.
You'll find various delicious Rwandan delicacies in this post. Moreover, I will provide related knowledge about them to have specific views about these dishes. Keep reading as many exciting things are waiting for you to discover.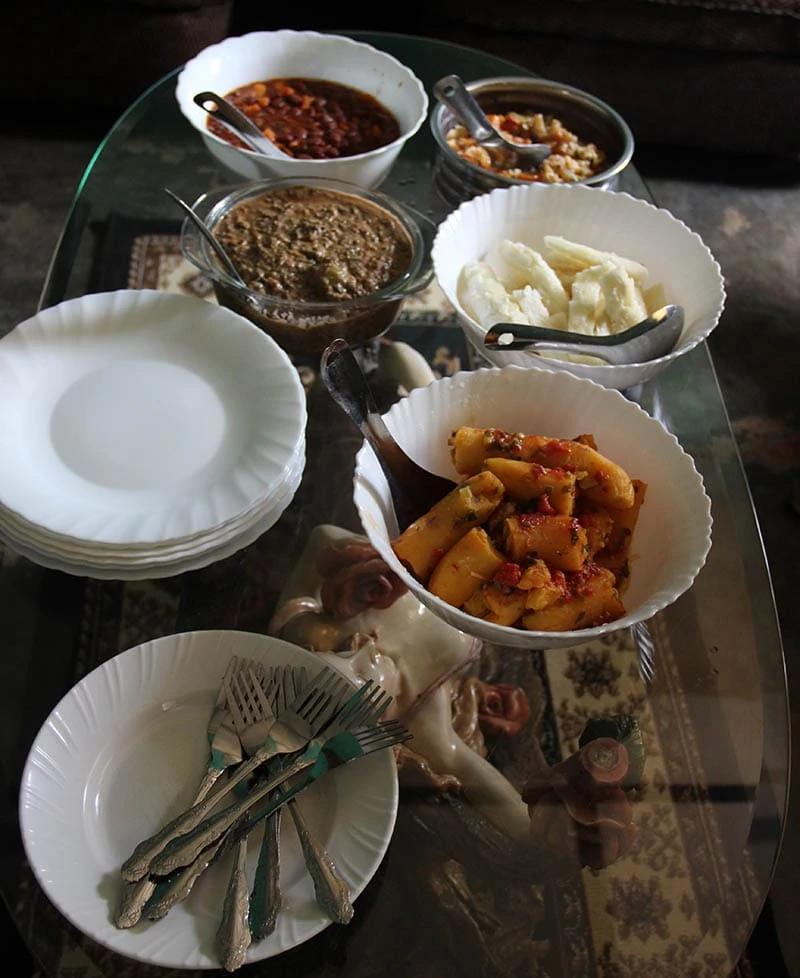 6 Incredible Rwandan Foods Made From Meat And Seafood
Many Rwandan dishes are made from meat and seafood. It is time for you to explore these foods in this part. Do not ignore any essential information!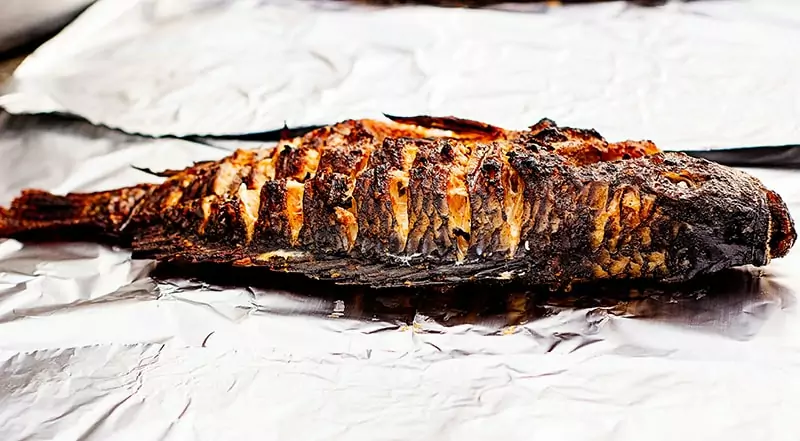 Grilled Tilapia is an indispensable dish in Rwandan dinners. Tilapia is a reasonably famous fish in Rwanda and many African countries, and it is also known as " The Big Fish". It lives a lot at the lakes in Rwanda.
A Tilapia will suffice for about 2 to 3 people, and you will choose its size when coming to Rwandan restaurants. You will fall in love with the distinctive smoky taste of fish, onion, garlic, carrot, and spices. Rwandans often use their fingers to eat fish.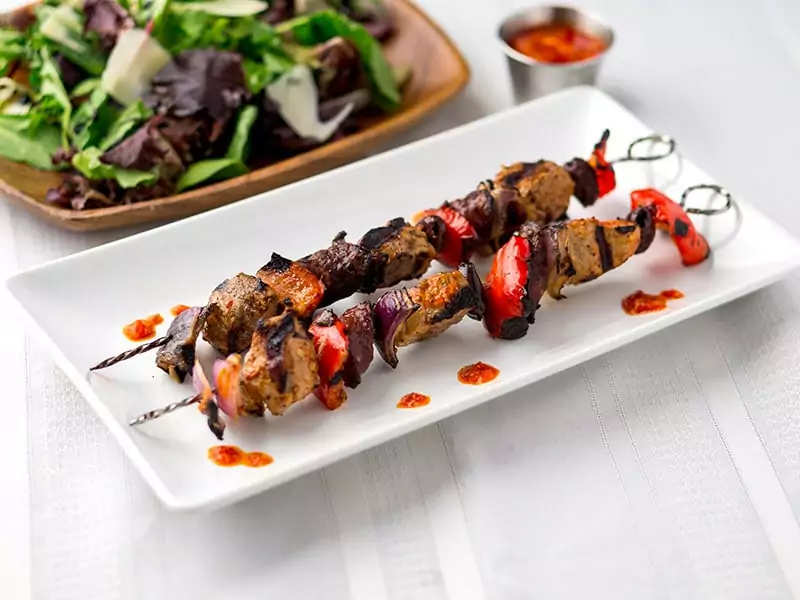 Brochette is one of the national dishes of Rwandan cuisine. It is a common choice of people in the Francophone region. You may also find it in the cuisine of Gabon and other African countries.
French colonialists brought these excellent grilled skewers to Rwanda, but people have created their versions.
You will easily catch skewers with meat, fish, onions, and vegetables marinated with spices and grilled over charcoal on streets and restaurants in Rwanda. When you order Brochette, you will be served with Pili Pili sauce and fried potatoes.
Beef and goat are the two most commonly used types of meat in this food. Their natural fats will make Brochette softer and juicier. Moreover, fish and goat offal appear in this fantastic food.
It is time to learn how to make incredible Brochettes to enjoy.
3. Sambaza – Deep-Fried Fish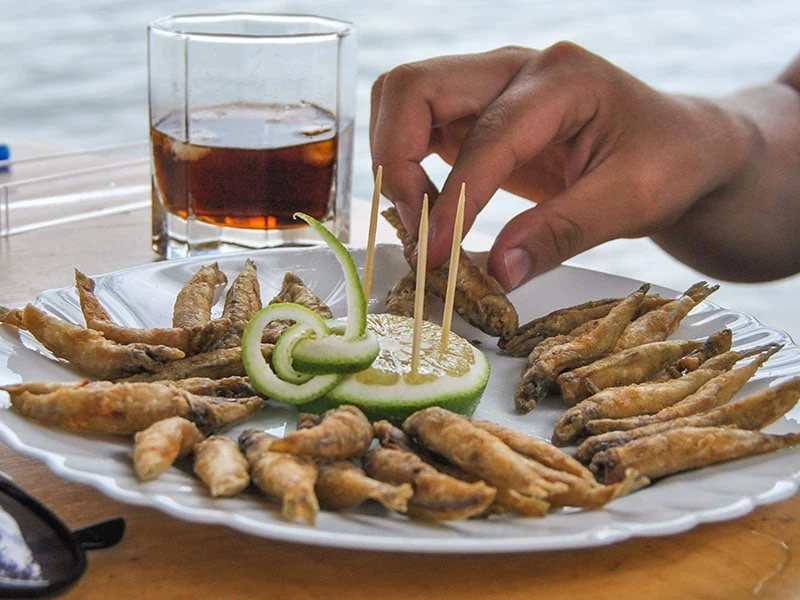 If you want to enjoy a dish with tiny fish, Sambaza is an excellent suggestion for you. It is a popular freshwater fish in the lakes in Rwanda. To catch Sambaza, fishers will apply traditional methods.
You will love the crispness of these silver-colored fish. In particular, when eating with mayonnaise or Pili Pili sauces, it will bring an excellent taste.
The restaurants often enter their name on the list of appetizers on the menu. The Rwandans also make it as a curry to eat with rice.
Plantain is a raw material that appears in many attractive recipes of Rwandan cuisine. Igisafuriya is delicious food with plantain's contributions. This stew is an excellent combination of chicken and plantains.
The word "Igisafuria" in Kinyarwanda means "Pot". This name comes from cooking all ingredients in a single pot. When you enjoy it, you will also feel the flavor of tomato, onion, and vegetables that blend together.
5. Akabenz – Barbecued Pork
Referring to Rwandan cuisine, you cannot miss the name Akabenz. It is barbecued pork that is covered with lime. There is still specific information about the origin of this food. In particular, pork is a non-common element in Rwanda.
There are many rumors that its name is derived from Mercedes Benz, but their relationship is still a mystery. When you arrive at the Remara neighborhood, you will easily catch it on the bars' menus, and it is suitable to combine with a cold beer.
Agatogo is a great result created from plantain, meat, and various spices. You can easily find plantain across Africa. Goat and chicken are the two types of meat used much when processing this food.
To make this food get a thick texture, the chefs will add some water into the pot during the stew process. Rwandans often eat this food with rice or fried bread. Sometimes, you will encounter the Agatogo version made from fish.
6 Outstanding Plant-Based Dishes Of Rwandan Cuisine
If you are a vegetarian, this section will be valuable to you. In this part, I will show you a list of delicious plant-based Rwandan foods, so let's take a trip to this country to enjoy them right now.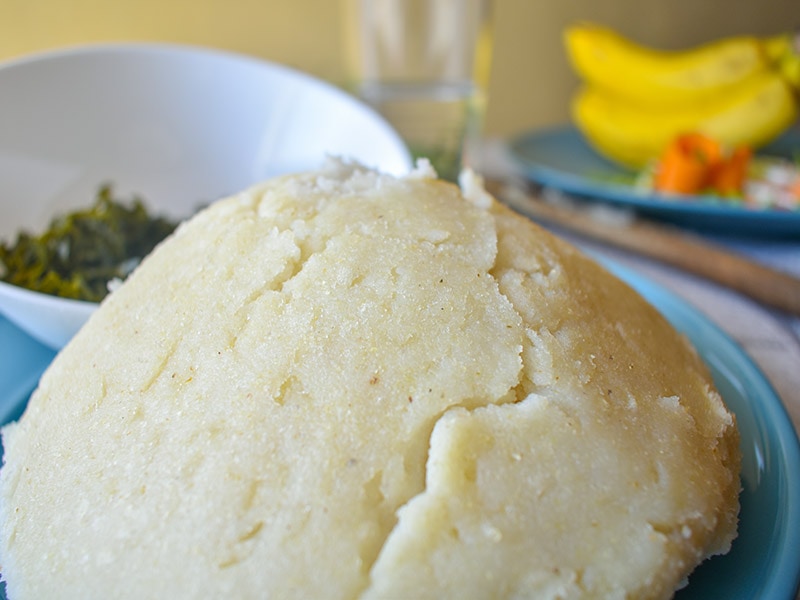 Ugali is a fantastic way to start your morning in Rwanda. This attractive porridge is created by boiling corn (maize) and cassava powder with water or milk to make a soft and smooth texture.
Rwandan people often eat it with curry or sauce to enhance its flavor. Occasionally, the chef will use millet or sorghum flour to replace maize. This recipe appeared on UNESCO's Intangible Cultural Heritage of Humanity list in 2017.
Americans brought maize to Africa in the 16th and 17th centuries. Before maize arrived in Africa, people in Sub-Saharan Africa only used sorghum and millet to process this porridge, and they were the staple foods here.
Today, Ugali is not only a well-loved dish in Rwanda but is also a must-have on the dining tables of Kenyans, Nigerians, Ghanaians, and more.
This food is usually served with balls. To enjoy it, you will use your fingers to tear them into small parts and eat with other ingredients on the plate.
Follow these directions to cook Ugali at home.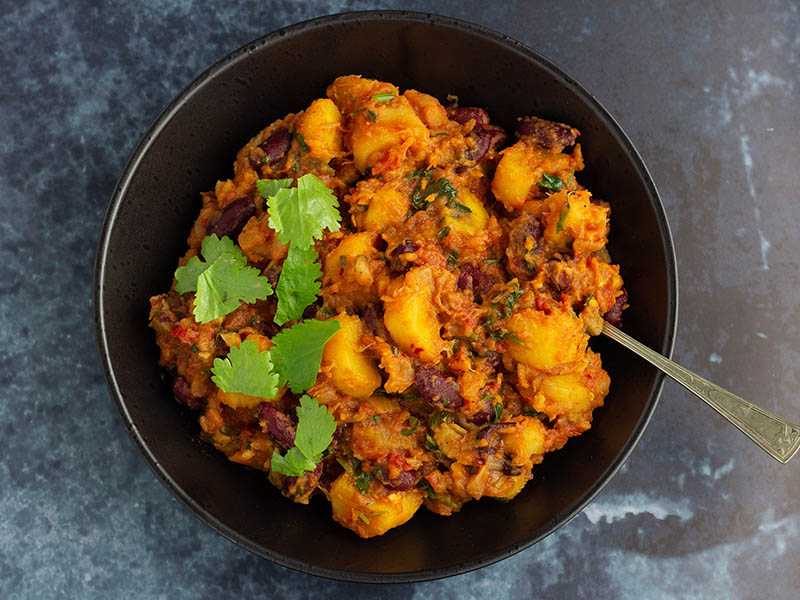 Matoke is an iconic African recipe you should not ignore because its unique taste will fascinate you. This incredible food is made up of plantain. The natural sweetness and fragrance of Matoke will make you irresistible.
Since plantain is a prevalent plant in many East African countries, it's no surprise that Matoke is also a popular dish in Tanzania, Uganda, Kenya, and more.
Southeast Asians have introduced plantains to Africa during 1th to 6th century AD through trade activities. You can easily find plantain in Eastern Africa and African Great Lake. This food contains many potassiums that benefit blood pressure.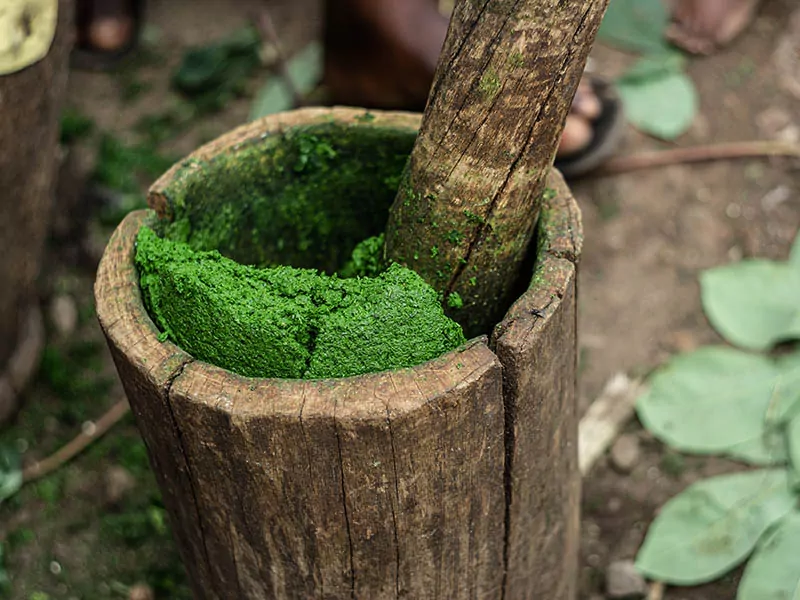 If you go to Rwanda, I recommend enjoying the traditional Isombe of this country's cuisine. This is also a popular dish in the Democratic Republic of Congo. It is a product of cassava leaves with distinctive flavors. People usually eat it with rice or porridge in meals.
Besides the typical taste and soft texture of cassava leaves, you will feel the taste of beef stock and other vegetables like spinach, tomato, eggplant, and bell pepper. A bit of peanut butter will leave a deep impression on you.
Get the ways to make Isombe and give it a shot right now.
You'll regret not having Ibiharage in your list of unique lunch meals in Rwanda. It appears regularly on the dining table of households in Rwanda. White beans are the main elements of this fantastic recipe.
These beans are a staple food of Rwandan cuisine when planted in large quantities and sold in local markets. You will love their tender texture with the additional onion flavor. Rwandans often eat it with Ugali, Isombe, and sweet potatoes.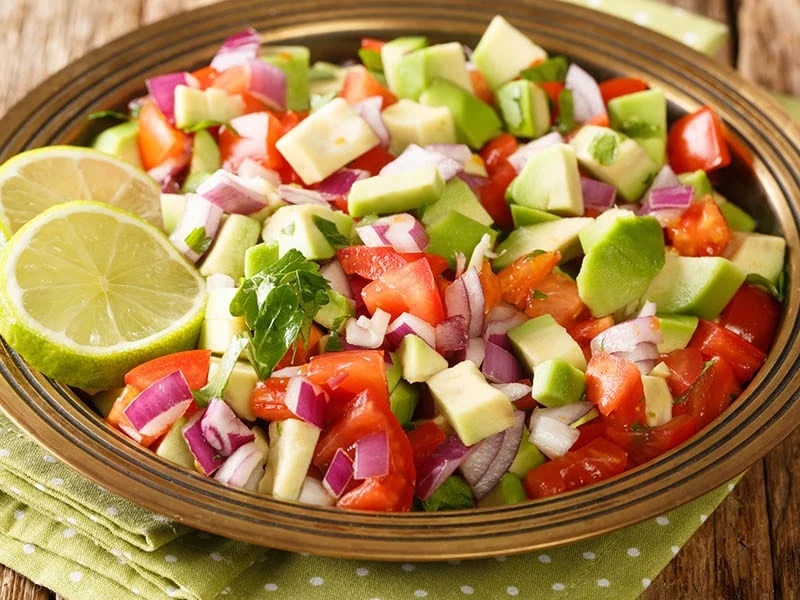 Kachumbari is a fresh salad that is created from tomato and onion. It is pretty standard in the countries of the African Great Lakes region. You can find many various variations of Kachumbari in the cuisine of Kenya, Uganda, Tanzania, and South African nations.
Its "Kachumbari" name is derived from the word "cachumber" in Indians. It is a favorite side dish in Rwanda. Its other variants also have the appearance of Avocado, cucumber, cilantro, lemon juice, or vodka.
12. Mizuzu – Fried Sweet Plantain
Mizuzu is a snack selected by many tourists when coming to Rwanda. The main component of this appealing dish is the ripest plantain. This is a brother of bananas, but there is a lighter sweetness than bananas.
You will immerse yourself in deep-fried plantain slices' gentle sweetness and crispness. In particular, its eye-catching golden-brown shade will captivate you immediately. You can find this recipe at vendors or stalls on the streets.
When serving this food, the chefs will place a big scoop of vanilla ice cream in the middle of the disc. Their sweetness will satisfy you immediately, but this is a semi-healthy way.
13. Umutsima – Cassava And Corn Cake
If you are looking for a gluten-free dessert, Umutsima or cassava and corn cake is an ideal choice you must try. This delicacy usually appears at weddings, events, and special occasions. You can find it in the form of sweet or plain taste.
The combination of cassava and corn flour creates an incredible dessert for Rwandans. When eating it, you can think of porridge because its texture is pretty similar. Moreover, it is a suitable choice for your health.
Diversify Your Choices With Other Rwandan Foods
Besides the above suggestions, you can refer to these other choices in this section to add to your travel book. Let's save all of them immediately.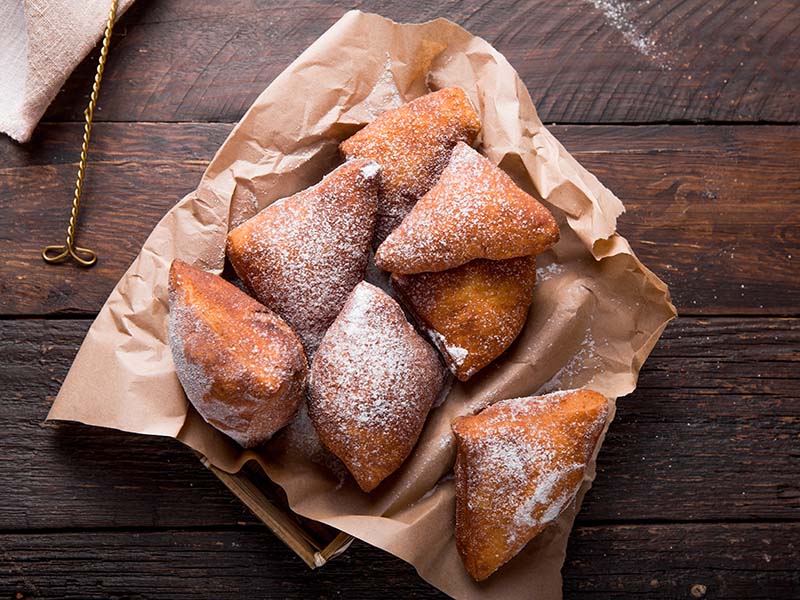 If you are searching for a lovely sweet treat in Rwanda, Mandazi is suitable for refreshing your taste buds. This attractive food comes from Swahili Coast and is popular in many West African countries.
It is pretty similar to doughnuts but has a stronger sweetness with added ingredients. Compared to American-style doughnuts, it has a light sweet taste. The chef will combine eggs, sugar, milk, and baking powder to make this dessert dough.
After frying, you will get crispy Mandazi with round or rectangular shapes. Its flavor becomes sweeter when covered with honey, sugar, and peanut butter. It is great to eat it with a cup of tea or coffee. Its plain version is a good option for breakfast.
It is time to go to the kitchen to make delicious Mandazi.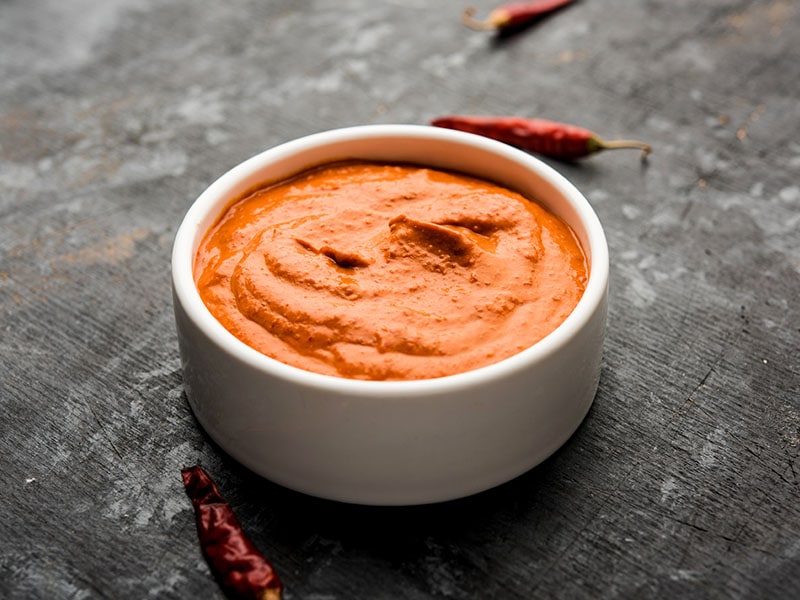 Pili Pili or Piri Piri is a famous spicy sauce in this African country. This excellent sauce recipe is made of chilies, onions, and tomatoes. After going through the slow cook process, Rwandans will obtain a mixture with a semi-solid texture.
African bird's eye chili is a kind of chili that natives in East Africa are also famous for in many countries on this continent. The chefs often use this sauce to marinate meat and fish or dip for Sambaza and Brochettes.
16. Urwagwa – Banana Beer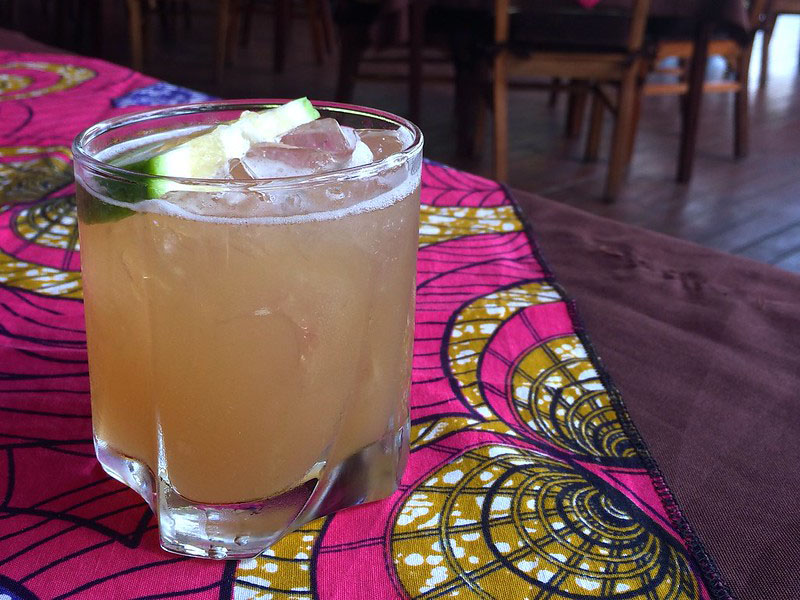 Urwagwa is an alcoholic beverage made from mashed banana fermentation. In addition, Rwandans also add sorghum and millet. It has many different names in various countries in Africa. Bananas used to make it are often derived from the East African Highlands.
To accelerate bananas for making beer, the Rwandans will dig a hole on the ground, put banana leaves on the upper, and then lay fresh banana leaves above. Unripe bananas will be up and covered with a green banana leaf layer.
After about 6 days, the bananas will be ripe. After being mashed and fermented in a day, you can enjoy the delicious beer glasses. Rwandans often roast wild grains before fermenting to add flavor. It acts as a way to refresh or use for traditional ceremonies.
It is time to discover everything about the traditional Urwagwa of Rwanda.
Blow Your Mind With Rwandan Custom And Dining Etiquette
Rwandans often make foods from beans, corn, sweet potatoes, plantains, peas, cassava, and fruits. Potatoes have been pretty common here since German colonists brought them. Rwandans have a separate diet for each meal.
They often eat sweet potatoes and porridge for breakfast, boiled beans, cassava, potatoes, and bananas at lunch, and the heaviest dishes are for dinner. In particular, snacks from fruits are indispensable in the middle of meals.
Rwanda is famous as "the land of a thousand hills". The country with many mountains is adjacent to Burundi, Tanzania, Uganda, and Congo. It is impossible to find spicy and hot tastes in Rwandan foods.
Beer is men's favorite drink, while women would like to drink tea rather than alcoholic drinks. When visitors arrive home, the host will try drinks and food before inviting guests to prove them safe.
Especially when you arrive in Rwanda, you should not ask about ethnicity because this nation has undergone serious damage to ethnicity, and the government is trying to heal them to avoid conflicts.
People in rural areas will eat less meat because they consider cattle meat a status symbol. Meanwhile, meat and fish are popular foods of people in urban areas.
Take A Trip To Rwanda!
Have you been to Rwanda? What dishes do you like best on this list? If you are an enthusiast of discovering cuisines in the world, I hope the information in this article will be valuable to you.
The flavor of these foods will make it hard for you to resist. If your relatives want to travel to Rwanda, do not forget to introduce this post. Please leave questions in the comment section, and I will answer them all. Thanks a lot!