Many people have been looking for ways to thicken salsa since they've had problems with homemade sauces, or in this case, salsa. Salsa is a wonder, but with how easy it is to become watery and inconsistent, not a lot of people can muster the same energy to make a fresh batch of salsa for their family and themselves.
Making salsa can be a lot harder than people first think. There are so many ways that salsa sauce could go wrong, even though you've followed the recommended recipe precisely, which can cause havoc for your dinner. Let me walk you through your way of creating what you want for your salsa.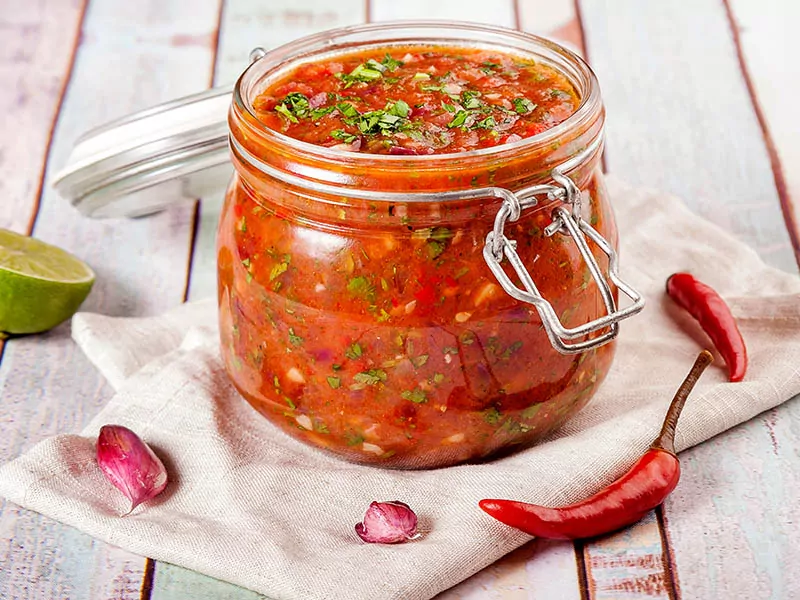 Thickening Your Salsa Sauce Can Be A Lot Easier Than You Think
Nothing can make you happier than making your favorite sauce that can go right with your favorite food for a wonderful night. Don't let the watery, inconsistent salsa ruin your mood. Let's take a first look at how you can get your salsa thickened to the consistency you want.
Choose your ingredients carefully, especially your tomatoes.
Try a new method of making salsa.
Simmer your salsa in a saucepan.
Use thickening agents, e.g., cornstarch, arrowroot, and flax seeds.
Add more ingredients, such as avocado, mango, and cucumber.
Sounds simple enough, doesn't it? Before getting into the rabbit hole of making the best of your salsa, how about learning more about salsa so you can use this knowledge for later?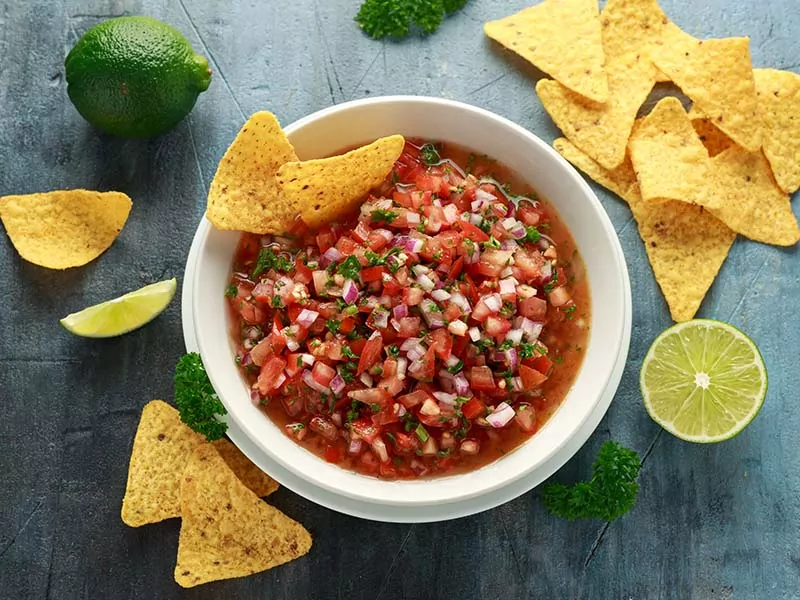 What Is Salsa?
The first thing you need to understand is: what is salsa? Though salsa originally meant "any kind of sauce" in Spanish. In English, the word refers to the Mexican sauce combination of tomatoes, onions, and chilies. People started to become creative with the sauce, and today's salsa can have a lot of variations with mango, papaya, or corn.
Salsa can be used in many ways, from a condiment to your favorite tacos and many other signature Mexican dishes and American – Mexican food, to a dip for tortilla chips. The sauce is a perfect extra for a balanced diet, which consists of just healthy veggies, low calories, and little to no fat.
There are many types of salsa, and based on how the ingredients are, cooked or fresh, you can have either Salsa Fresca, Salsa Verde, Salsa Roja, or many more.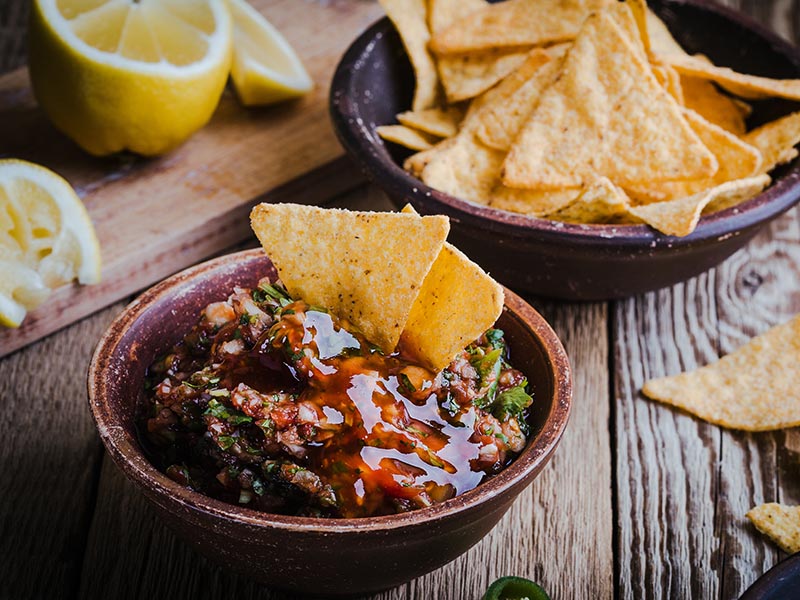 What Is The Right Consistency For Salsa?
The simplest answer to this question is what kind of salsa you're making. It can either be semifluid, like salsa dip, or a bit chunky, like Salsa Fresca.
The Thickness Of Different Salsas Will Vary
Salsa has evolved and been renovated to its diverse flavor and texture throughout time. However, I will discuss the difference in salsa based on the thickness, or consistency, of these most popular types of salsa:
1. Salsa Fresca (Pico de gallo)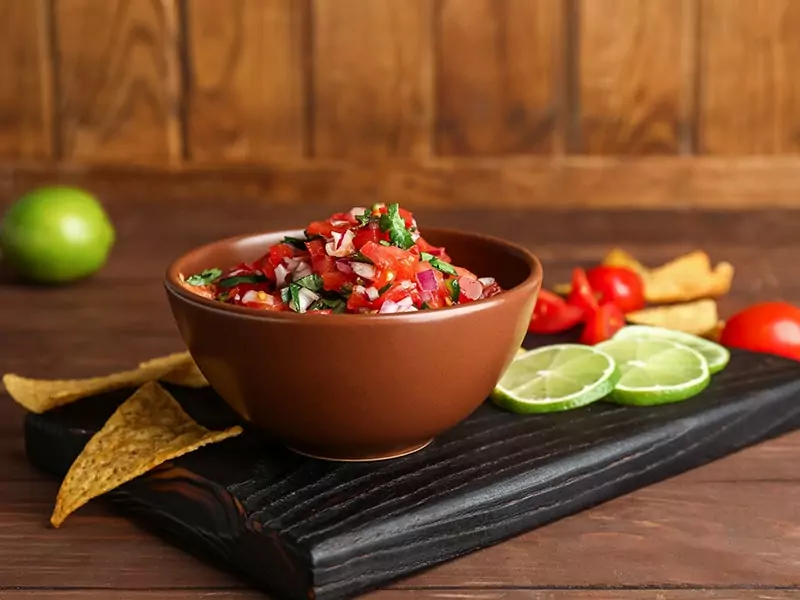 As you can see, Salsa Fresca is made of bigger chunks of vegetables, such as tomatoes, onions, and a little bit of everything else. Salsa Fresca, also known as Pico de gallo is one of the most popular vegetarian-friendly dishes in Mexico.
Because of its freshness and dryness, this type of salsa shouldn't be liquidy at all. A little bit of lime juice is excellent. But too much? Well, not as good.
2. Salsa Roja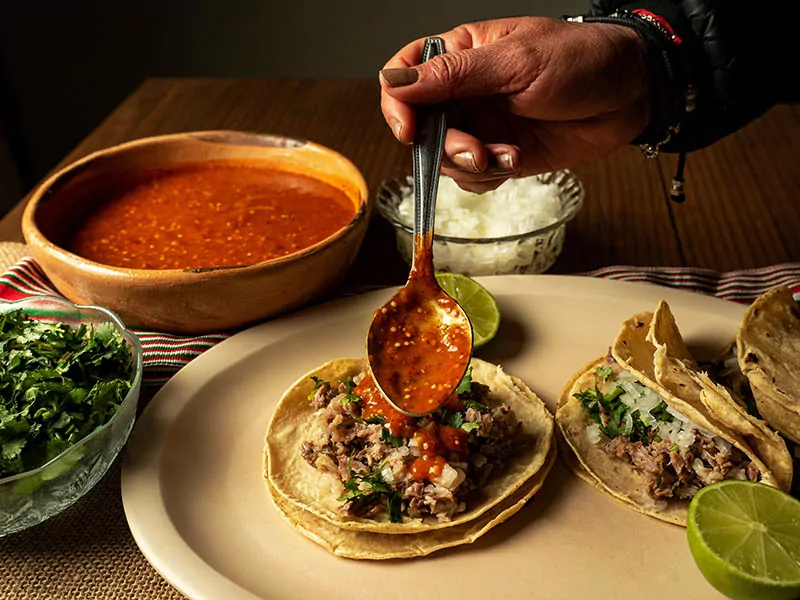 Salsa Roja is a different story. One good news for you is that this Mexican staple can be made in the instant pot.
At first, you can see how liquid it is. However, you can say that it can be a mix between Salsa Fresca and dipping sauce – chunks of ingredients mixed with a somewhat thinner version of canned salsa.
3. Salsa Verde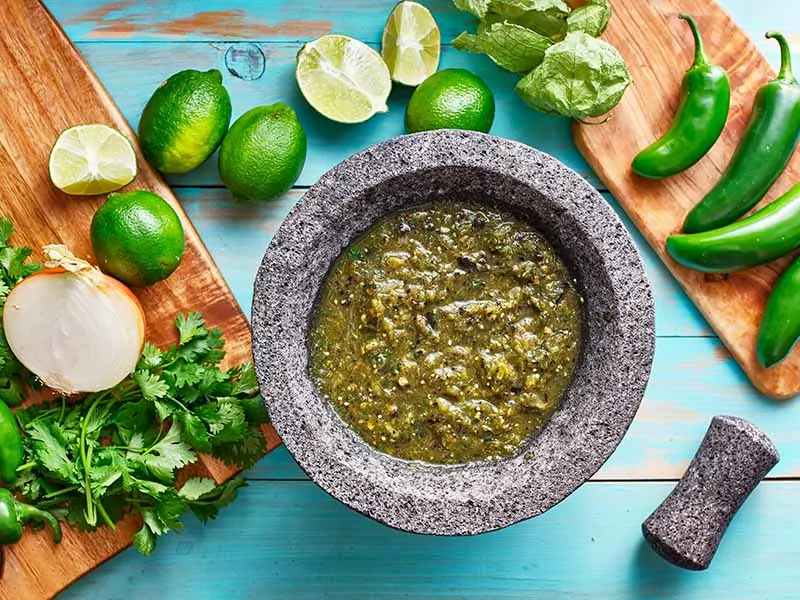 Salsa verde, also known as "green sauce", is the most watery of these three. This dip is such a great Mexican starter that you should not miss. It's mainly made of diced tomatillo. And with how thin it is, the sauce is usually put into your tacos.
4. Commercial-Canned Salsa Dip
Thick and chunky is how a canned salsa dip should be. There any many worth-trying store-bought salsa available. Their ingredients have been blended with the brand's recipe, and the mixture is ideal for dipping.
What Makes Salsa So Watery?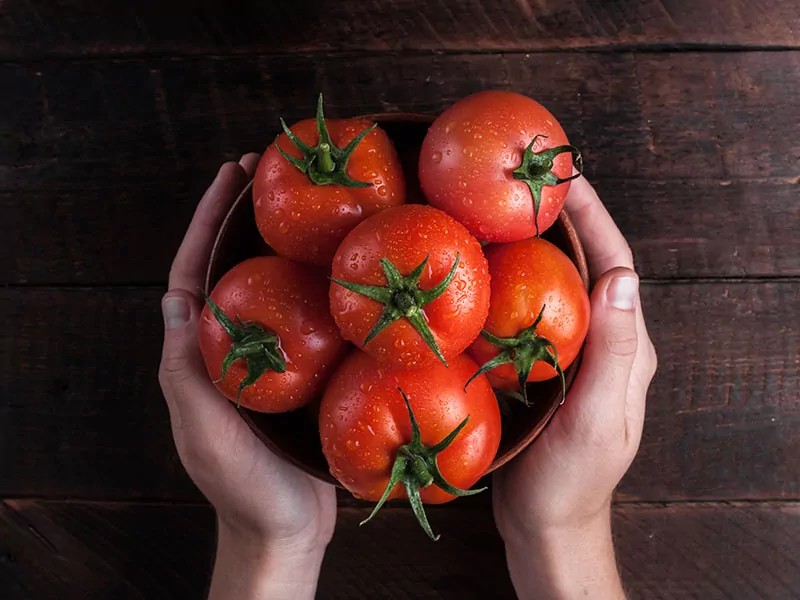 Tomatoes, onions, garlic, and hot peppers are common ingredients in basic salsa. Among the ingredients, the juiciest vegetable is tomato. So, you can understand how your salsa can be watery sometimes.
Moreover, with salsa, you don't always eat it all at once. After leaving your salsa to sit for a while, it will begin to break down because of the tomatoes, which is completely inevitable.
One more reason for your salsa to become watery is overprocessing. Using your blender to make sauces is great because of how quick and easy it is, but not with salsa. Salsa needs patience, and if you're not careful, you can overprocess it and make it runny.
How To Prevent Watery Salsa?
Tomatoes have a high percentage of water in their body, about 95% (1). To ensure that your salsa won't be watery, you need to control the level of moisture in the tomatoes. You can try these methods to prevent your salsa from turning into soup.
1. Scoop Out The Seeds
Instead of chopping and putting a whole tomato in your salsa, try to scoop out and discard the wet mass of seeds first. It can seem like a lot of hard work at first, but I assure you, it's worth it.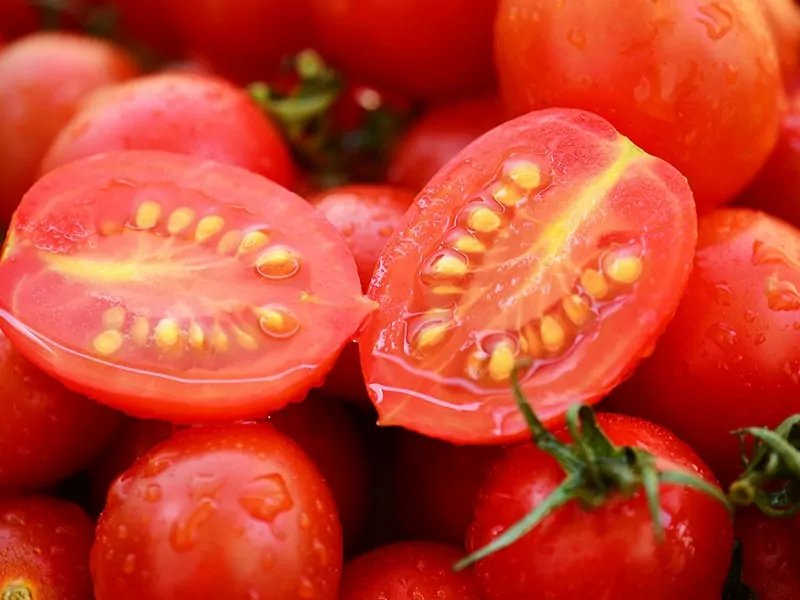 You can also gradually scoop a spoonful of tomatoes, from the skin to the flesh, until you get the consistency you want for your salsa.
2. Strain The Tomatoes
After dicing the tomatoes into pieces, put them in a colander or a strainer. You'll be amazed at how much liquid can be drained from them. Then, you can put your tomatoes into your salsa.
How about the leftover liquid? Don't throw it away! You can use it as a refreshing drink on a hot summer day.
How To Thicken Salsa – Easy Ways To Make Your Salsa Perfect
Your favorite Mexican recipes need the "best" to soothe your stomach. And by "best", I mean the thick, chunky, and saucy salsa that elevates your food to a higher level. But what should you do with watery, runny salsa? No worries, I'm here to help you make your perfect salsa!
Let's get into some of the methods for saving your salsa!
Change Up Your Ingredients
Have you ever tried to choose another type of ingredient? Tomatoes, for example. Try using Roma tomatoes instead. With their firm and slender nature, they are usually used in the production of tomato paste and other Italian dishes. They're a lot firmer with more flesh and less juice, so they can give you a thicker consistency for your base.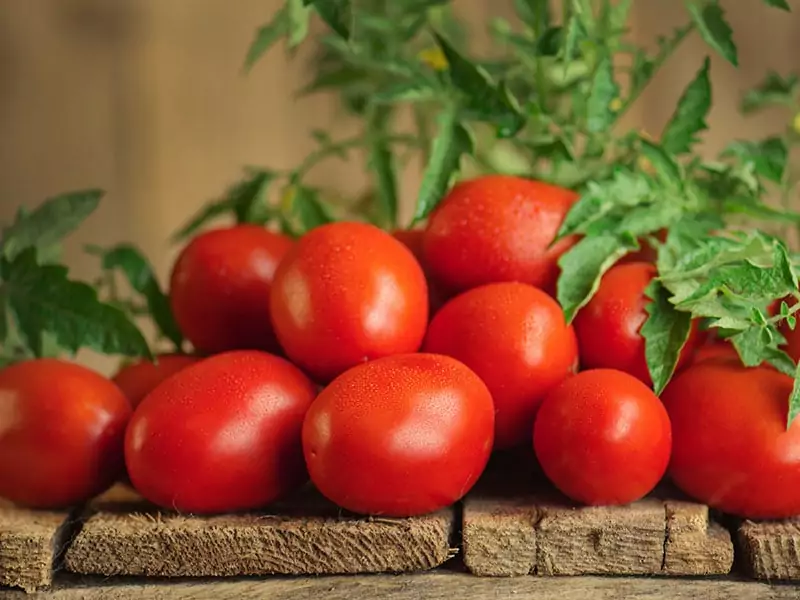 If you cannot find any Roma tomatoes in your area, you can always look for a substitute, such as San Marzano, Ropreco, Amish Paste, etc.
Remember to always go for young, firm, and fresh tomatoes. But not those unripe, greeny tomatoes. The firmer and fresher the tomatoes are, the tastier the salsa will be, and the thicker it can be since young tomatoes produce less juice than ripened ones.
Aside from tomatoes, you can always try to alter what you put into your salsa a little bit. Take bell peppers and onions, for example. With its crunchy nature, people usually think that it may not have any part in producing watery salsa.
Nope!
These vegetables still have moisture in them, and the more you leave your salsa to sit, the more water it will produce. To avoid this, you can roast them in the oven to give them not only a unique texture, sweeten them up a bit and reduce their liquid content.
You can also apply the same techniques to your tomatoes. Roasting your tomatoes can activate pectin (2) – a naturally-thickening chemical, which, in turn, can greatly help thicken up your salsa.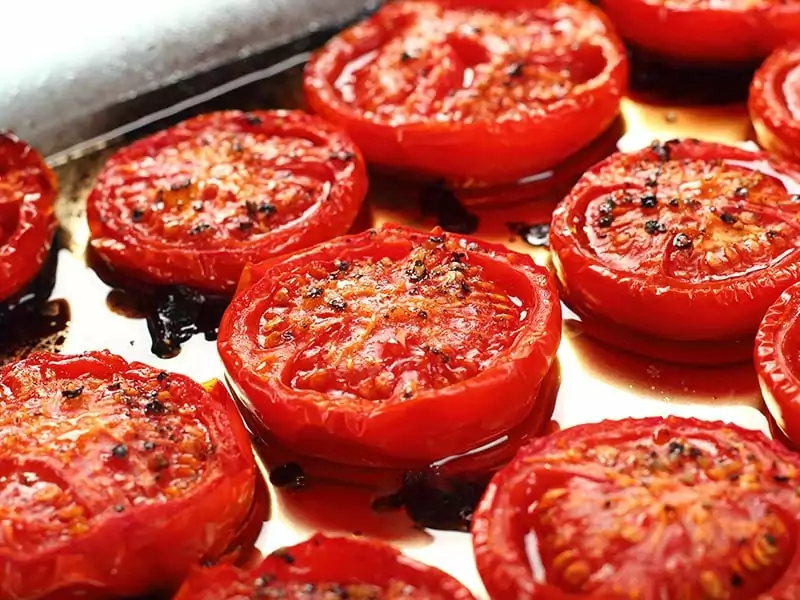 Try out this recipe and tips on how to make a thick salsa like it's meant to be.
Try A New Way To Make Your Salsa
There are so many ways that your favorite condiment can go wrong, and overprocessing is one of them.
Many different sauces have been made in a blender, and you may have asked yourself: "Can I make my salsa quicker this way?", and that's when everything takes a wrong turn.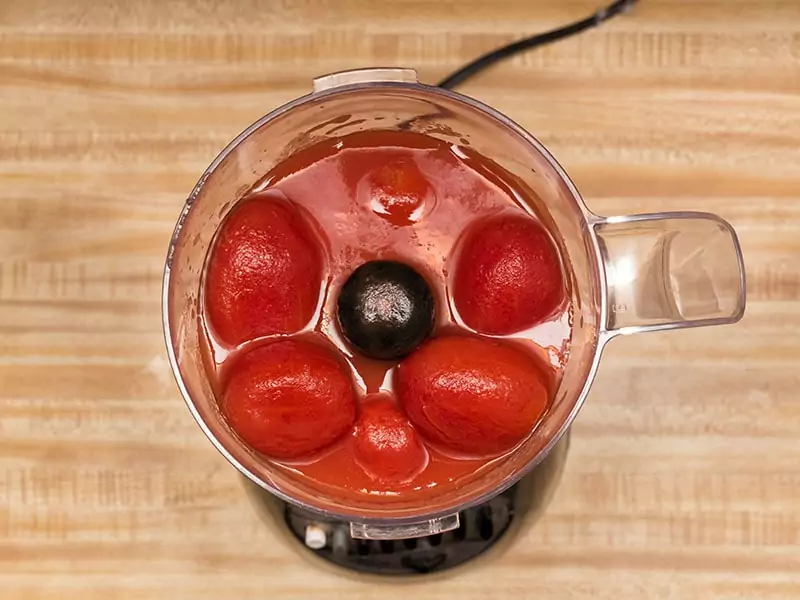 You can blend your salsa in a blender. But I won't guarantee that it won't become overprocessed and turn watery and runny.
To make this work, you need to be patient. And by that, I mean that you need to chop your ingredients by hand (tomatoes, onions, or cilantro). After that, you can put them on a paper towel to absorb some of the excess water.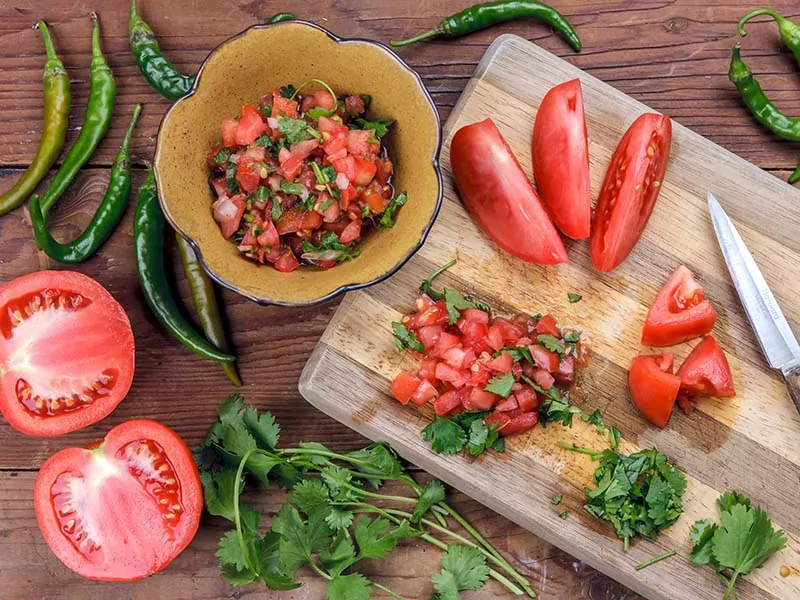 The process is to reduce the amount of water in the vegetables so that you can thicken your fresh salsa. You might be surprised at how a little hard work can elevate your salsa and make it into your favorite restaurant-like salsa.
Simmer Your Salsa In A Saucepan
With cooked salsa, the best way for you to thicken your salsa is to cook it. Continually cooking it on low heat will eventually help it reduce the water in the salsa, making it smooth and thick.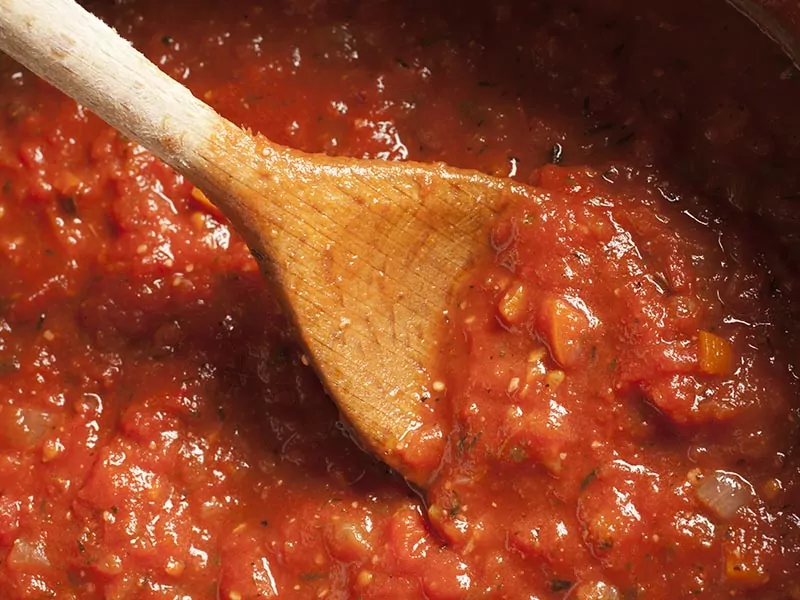 You can try to cook it in a saucepan, or any pot with a wide surface, without a lid on, so that the moisture can escape and not add more water to your sauce. Cook it down to the consistency you want, then remember to stir it continually to keep it from scratching the bottom of the pan.
If you've done it, and the result is still not what you're looking for, you may try putting tomatillo husks in your pan. It will help reduce the thickness greatly, but it will also add more acidity to your sauce. After removing the husks, balance your salsa with sugar.
Thickening Agents Can Save Your Watery Salsa
If you don't have enough time on your plate and want to fix your salsa asap, I'd recommend using thickening agents as your salsa's saviors. They can quickly give you the nice, thick salsa you want for your meal.
Cornstarch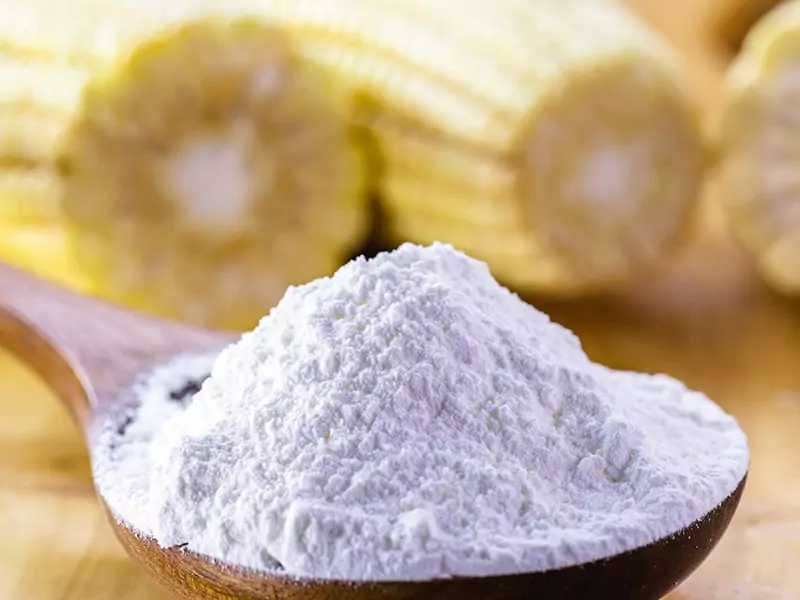 Adding cornstarch to thicken your salsa can be one of the solutions, but it can affect your health if added in an improper amount (1). However, this is an easy-to-find thickening agent and the easiest to use. You can use cornstarch, but with the proper amount only.
Add cornstarch to a bowl with equal water, and mix them well into a sticky paste. Then, you can add a tablespoon of the mix to every cup of salsa. Remember to put them in wisely, and stir them regularly on medium heat so as not to overdo it.
Cornstarch is not good for your health, especially if you want to store your salsa. Avoid using cornstarch at all costs. The health risks are high, and you wouldn't want that, would you?
Arrowroot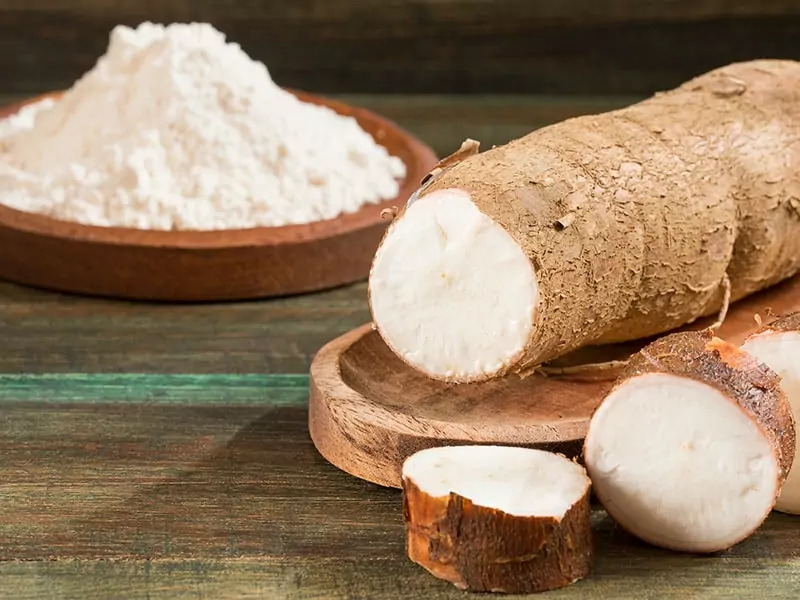 Arrowroot has been a staple in gluten-free cuisine, especially if you need to freeze your sauce. For usage, you can follow the same method as with cornstarch.
Flaxseeds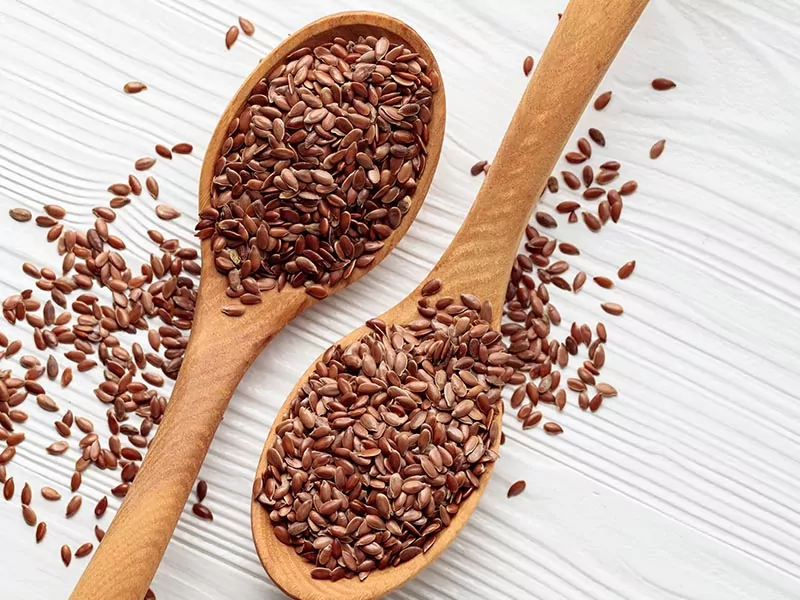 One healthy way to thicken up your salsa is to use ground flaxseeds. When combined with water, flax can be turned into a gel-like consistency, which can be a great substitute for cornstarch. However, it may not be as smooth as other substitutes so you can consider this option later.
Tomato Paste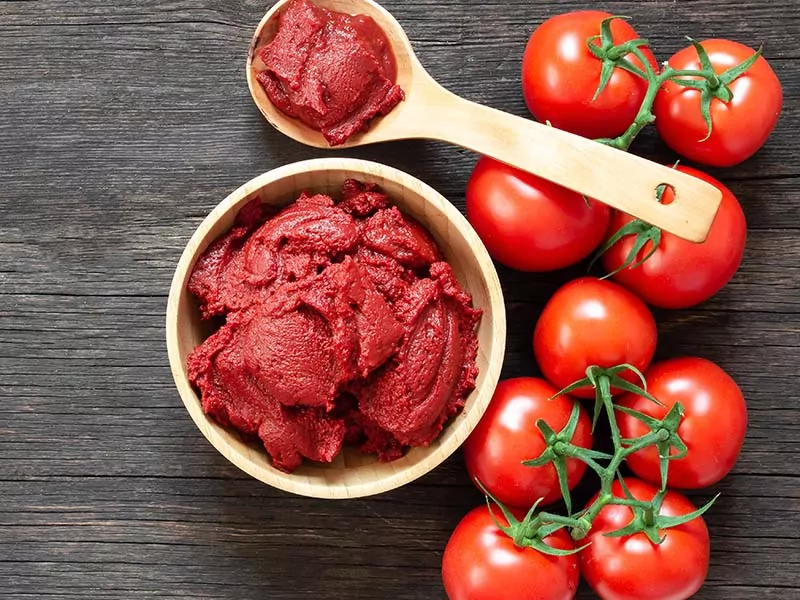 This can be a little obvious, but tomato paste is one of the quickest ways you can add to make your salsa thicker. But be careful! Regularly tasting your salsa is important since the tomato paste already has all the flavors. You might make your salsa saltier without realizing it.
Add More Ingredients To Your Salsa? Why Not?
If you want your salsa to be thicker and chunkier, try putting different ingredients into your salsa. The only downside to this method is that it can change the taste of your salsa. But, if you want to be creative and adventurous with your food, this is for you!
Avocado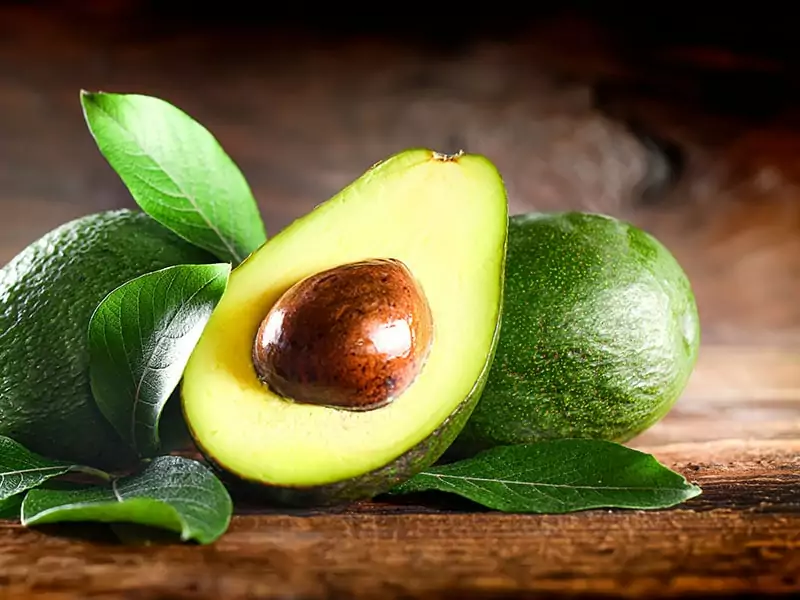 A well-mashed and ripe avocado mixture can be a perfect alternative to any thickening agents. With its buttery and smooth texture, avocado can thicken your salsa and complement your dishes.
Mango Or Pineapple
Mango and pineapple are two types of fruits that can bring a tropical feel to any dish. They add a sweeter taste to your salsa, making it a bit harder to chew for anyone who doesn't like sugary sauce.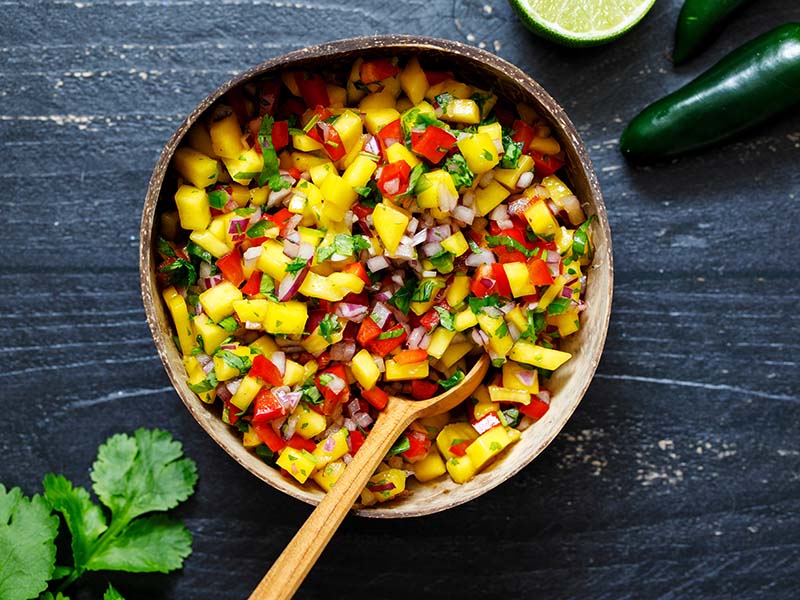 Cucumber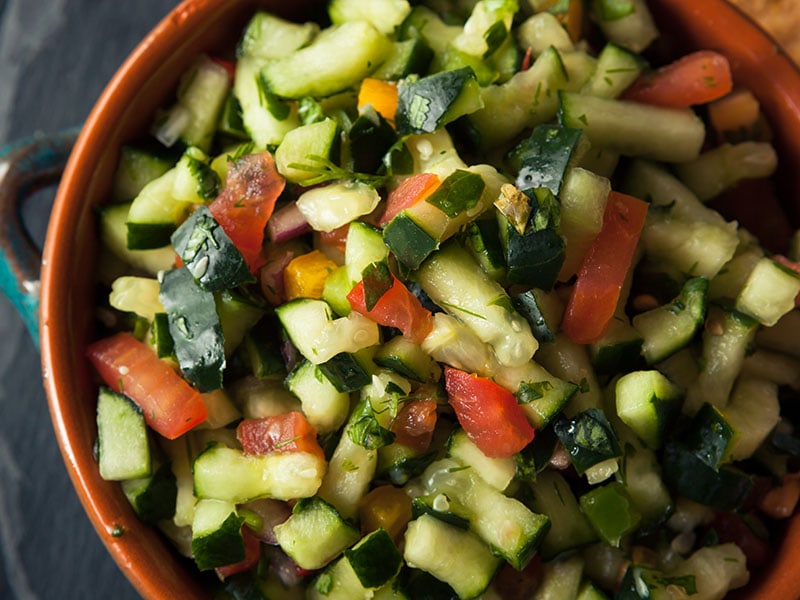 Cucumber, with its crunchy and chunky feel, can add a nice, cool taste to your salsa. It can freshen up your salsa, but also make it inappropriate for those who love fiery, spicy food.
How To Store Thickened Salsa?
After going through your way of finding the best thickening salsa method for yourself, you may want to wonder whether you can freeze salsa or not.
Feel free to preserve it for later use, and you will be surprised by how delicious it is. Use these tips to store your favorite salsa!
Tips For Freezing Thickened Salsa
Thicked salsa can be frozen, no matter what your method of thickening is. You can simply pour it into a Tupperware, or a bowl with plastic wrap.
However, as I've said above, be careful with thickened salsa made with thickening agents, like cornstarch. You need to time the duration that your salsa has been frozen in the fridge for the best quality of the sauce.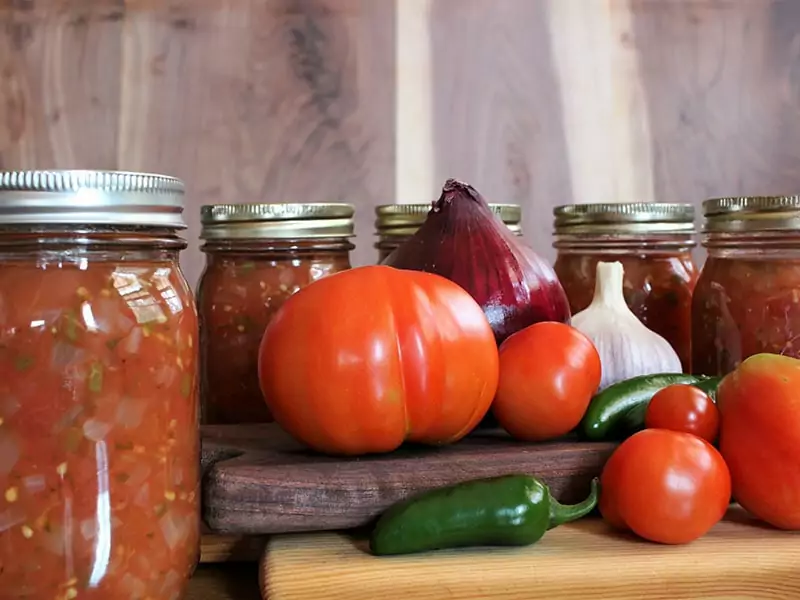 Tips For Canning Thickened Salsa
As wonderful and delicious as homemade salsa can be, canning it can take a lot of effort, to be honest, expert knowledge. If done wrong, it can severely affect your health when eating.
For canning, you need to use a USDA-tested recipe for your homemade salsa, and with different recipes, there will be different methods for canning and preserving your salsa. You must follow a USDA-tested recipe completely so that it can reduce the potential for food poisoning. You can follow a USDA-tested salsa recipe on a government or university website. (3)
Here is a guide on how to preserve your favorite salsa.
Try These Homemade Salsa Recipes Out!
Whether this is your first time making salsa or you're an experienced salsa-maker, it's always nice to check out some of these recommended salsa recipes for a fun and wonderful experience. Who knows, you may find your staple salsa recipe here!
For someone who loves the original taste of tomato salsa, you should go for the traditional recipe. Always. The red salsa recipe can bring you the best cultural experience since it's been passed down from generation to generation.
A traditional recipe to the authentic salsa culture
If you want to try making salsa for the first time ever, you should go for an easy-and-quick recipe. It's foolproof, easy to make, and quick if you don't have enough time on your plate. The result is a beautiful, colorful, and delicious pan of salsa verde.
Are you a salsa lover? Then, you must have heard of Chuy's Tex-Mex restaurant business across the US and their famous salsa fresca. Try out this copycat, homemade salsa recipe for an explosive salsa fresca-tasting experience.
FAQs
I know that thick salsa is everyone's goal, and to achieve the consistency you want for your salsa, it can take a few trial-and-error to make it work for you. Here is some extra information for you while you're finding a way to thicken salsa.
Thicken Your Homemade Salsa – You Can!
You should try our methods for better results if you're tired of the same watery salsa when making your supposedly tasty and healthy salsa.
Whether it's changing the main ingredients to using Roma tomatoes, trying different cooking methods to using thickening agents for a quick result, I hope you have fun making your favorite salsa. Cooking should be fun, not stressful, and so should you!
If you find these tips useful, and you've made deliciously thick salsa with any of these tips, don't forget to share them with your friends and family!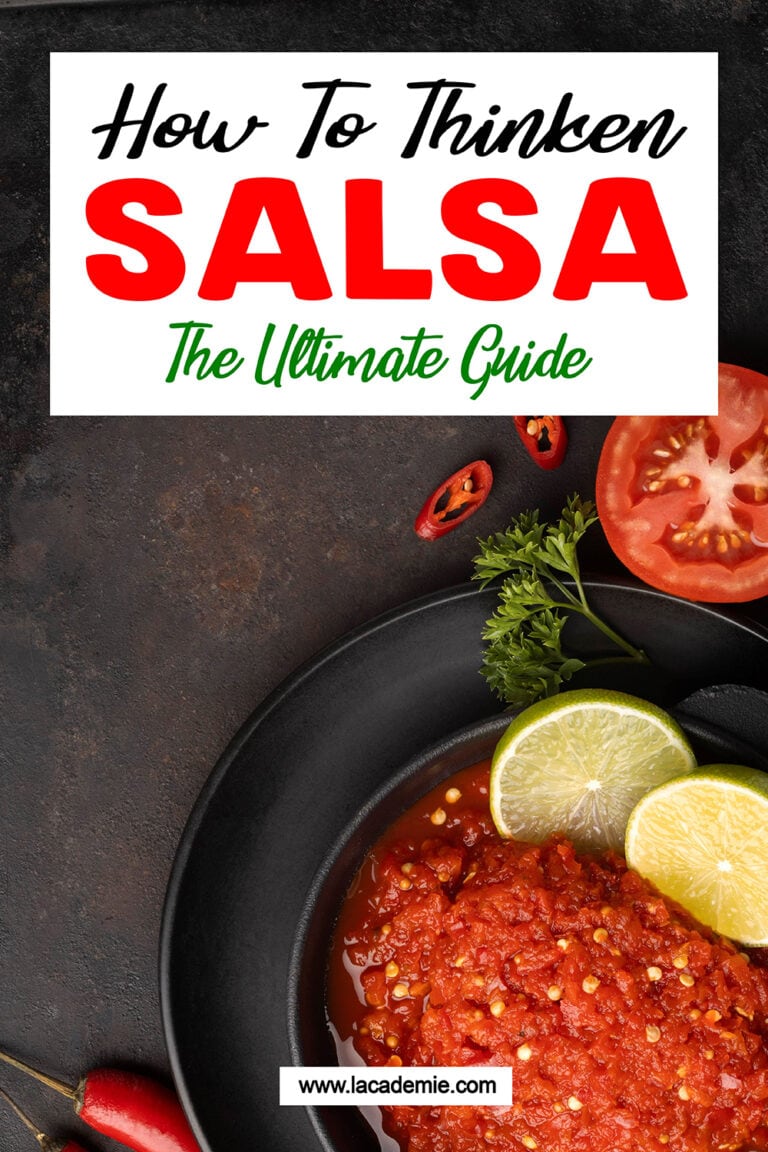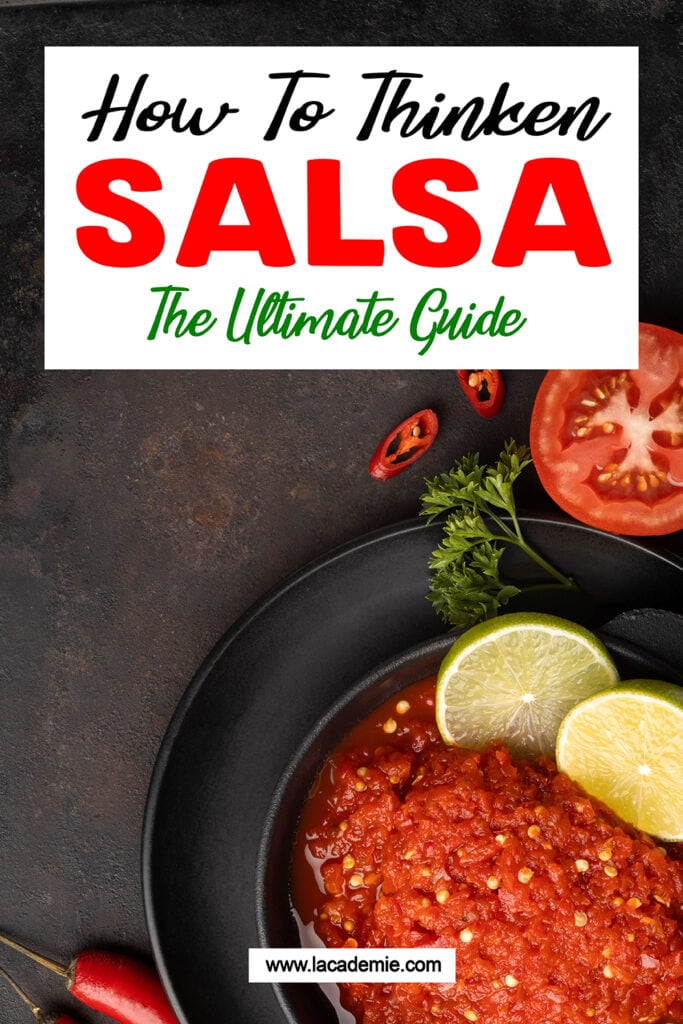 References
Healthline. 2022. Is Cornstarch Bad for You? Nutrition and Health Effects.
Anthon GE, Barrett DM. Characterization of the temperature activation of pectin methylesterase in green beans and tomatoes. J Agric Food Chem. 2006 Jan 11;54(1):204-11. doi: 10.1021/jf051877q. PMID: 16390200.
Penn State Extension. 2022. Prepare and Preserve Homemade Salsa.