Meatball lovers, let's add Albondigas soup to your favorite food list! It's time to fill your kitchen with the tempting aroma of Mexican cooking. Indulging your belly with the potent, hunger-provoking flavors of this dish has never been easier.
And what if you're not a fan of meatball soup? Prepare this recipe anyway, and you will find yourself converting into an enthusiast at first bite! After all, having a hot, easy-to-cook soup to keep you warm after a long day is a bliss that few can say no to. How about you?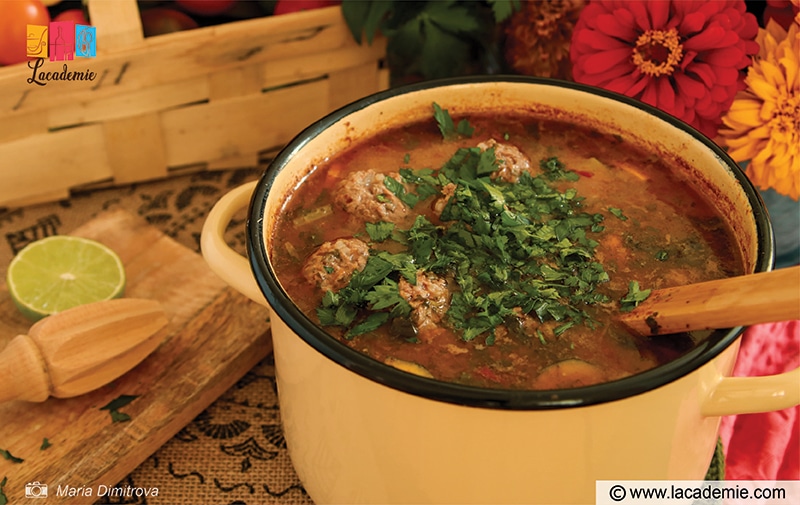 What Should You Know About Albondigas Soup?
Albondigas soup is a traditional Mexican soup, with "albondigas" simply meaning "meatballs". Of course, the star of this recipe is meatballs made from ground beef, rice, and lots of vegetables and cooked in a light yet spicy broth.
The meatballs are perfectly seasoned with herbs and spices. This balanced combination makes them so tender, flavorful, and juicy, creating a perfect choice for lunch or dinner.
I will let you in on a secret: what makes the Albondigas soup taste distinctive is the chopped mint in the meatballs. This is a vital ingredient that should not be missed! But there are also other notes and tips to know about, all of which you will find in this guide for homemade Albondigas soup.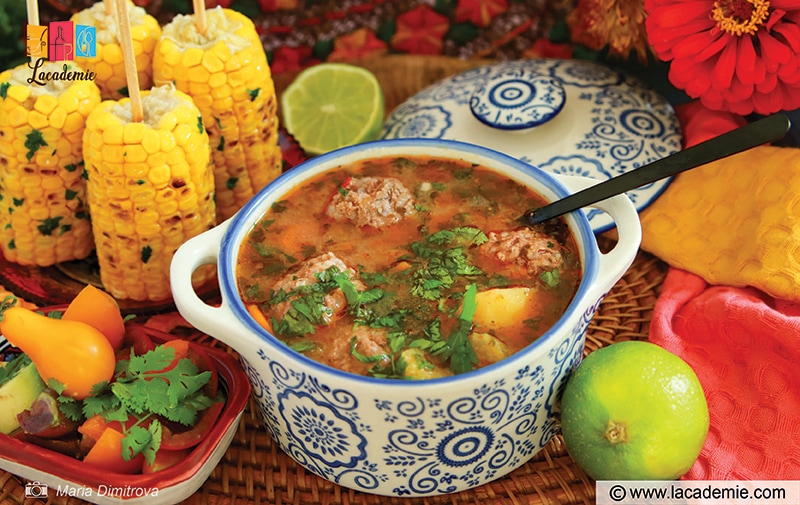 Tools
Before diving into how to make this flavorful soup recipe, let's check the necessary kitchen gadget first. What you should prepare to make this Albondigas Soup recipe are as follows:
A cooking pot: it must have a capacity of at least 3 liters to prepare this soup.
Deep plate: to mix the ingredients for the meatballs, but you can use a bowl instead of a deep dish.
Wooden cutting board: to chop the vegetables.
A large wooden spoon: to stir the ingredients in the cooking pot while preparing this homemade Albondigas soup.
Garlic press: this is an optional tool to make your task easier. If you don't have one, make sure to chop the garlic very finely or crush it in a mortar.
Meatball sizer: this is another optional tool that you can replace with your own hands. Still, using it can ensure well-shaped meatballs.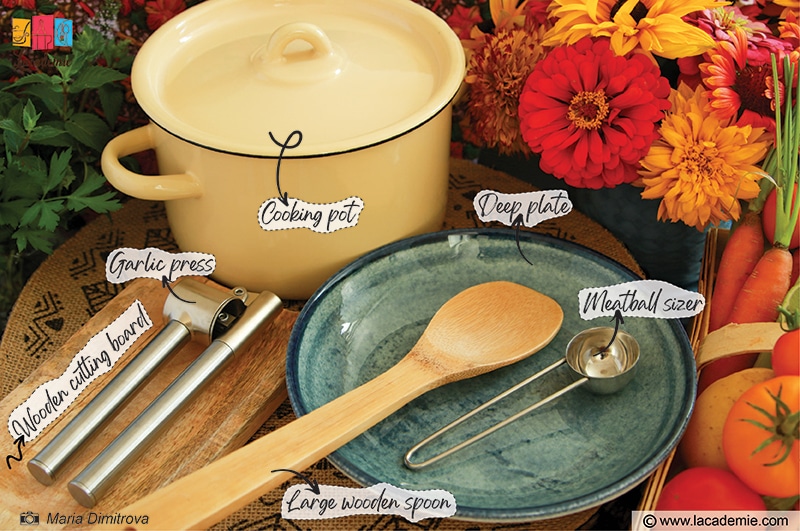 Ingredients
When you have assembled the tools, it's time to choose the best ingredients. This section is split into two parts:
To Make The Meatballs:
Ground beef: use ground meat that's at least 20% fat to ensure that your meatballs stay moist and juicy. If using higher-fat ground beef, you may need to skim the fat from the soup.
Rice: long-grain, uncooked white rice is the best option.
Garlic and onion: go for fresh garlic cloves and fresh yellow onion.
Egg: the bigger, the better. This ingredient serves as a binding ingredient, keeping the meatballs together.
Fresh spearmint: it is an important ingredient in this soup that makes meatballs delicious;
Herbs and spices: you can use whatever is available in the pantry. But my preferred blend includes fresh parsley, fresh cilantro, ground cumin, chili, dried oregano, salt, and pepper. All these herbs and spices make the soup so flavorful and satisfying.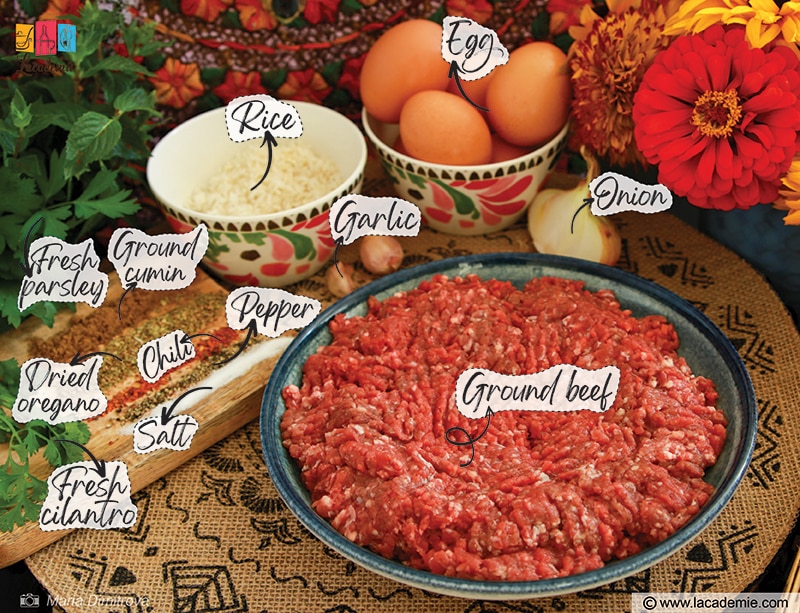 To Make The Soup:
Broth – You can use chicken, beef, or vegetable broth. I use beef broth for this recipe.
Oil: I use olive oil, but you can use any type as long as it has a mild flavor.
Vegetable: Feel free to include your favorite vegetables. In this recipe, I use potatoes, carrots, celery, and zucchini, but you can also add peas and green beans.
Tomato puree: Grind 2-3 medium tomatoes in a blender or in a chopper.
Garlic and onion: Add fresh garlic cloves and fresh yellow onion to the soup for a stronger flavor.
Herbs and spices – To make the soup flavorful, add a pinch of ground cumin, dried oregano, paprika, fresh cilantro, hot pepper, salt, and pepper.
Corn flour: Roll each meatball in this substance before dropping it into the soup. This will thicken the broth slightly and prevent the meatballs from falling apart in the soup while boiling.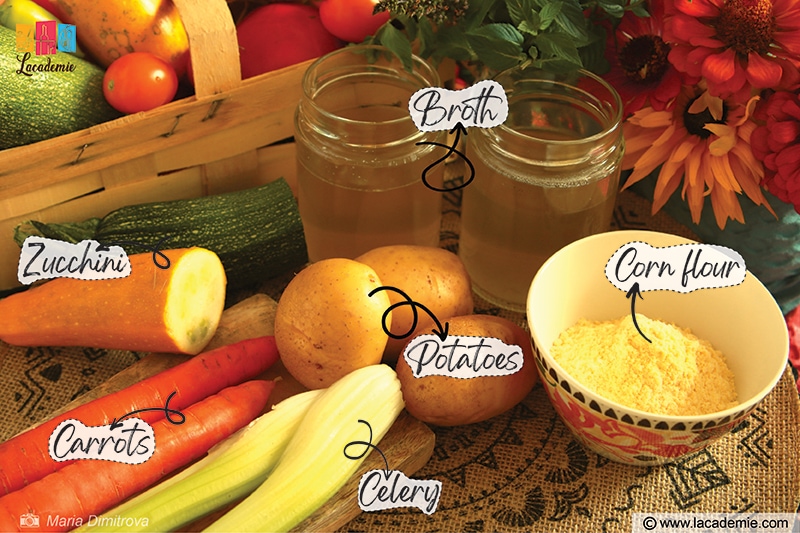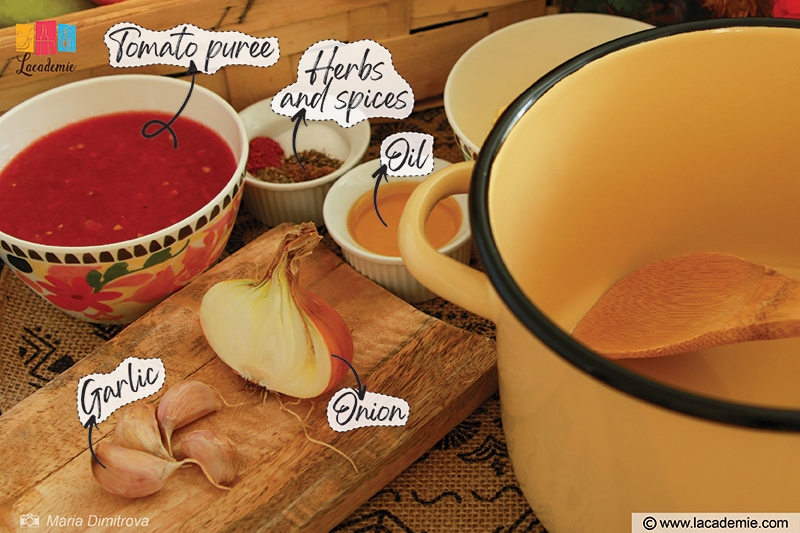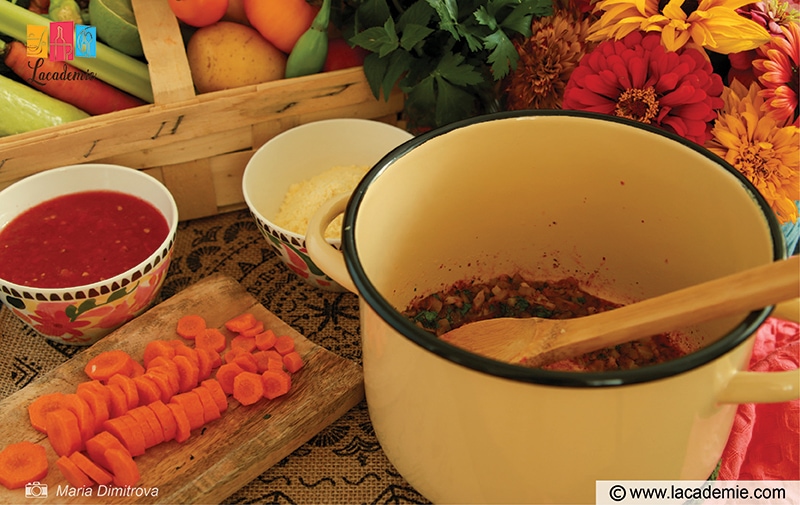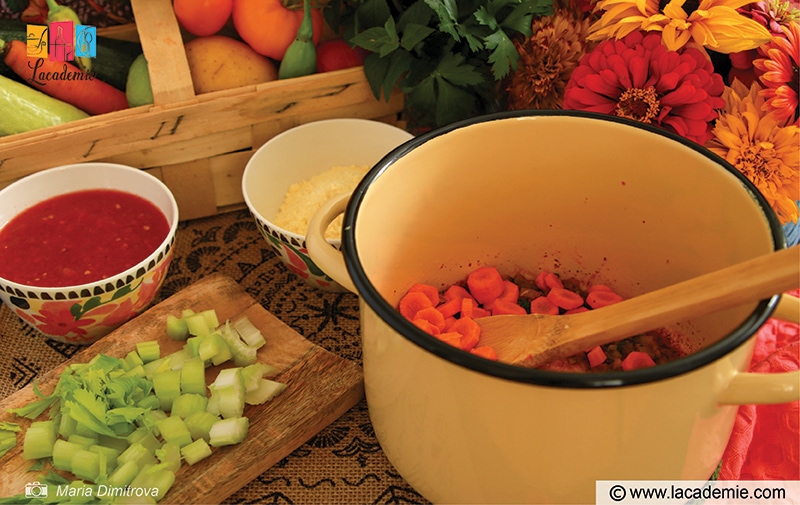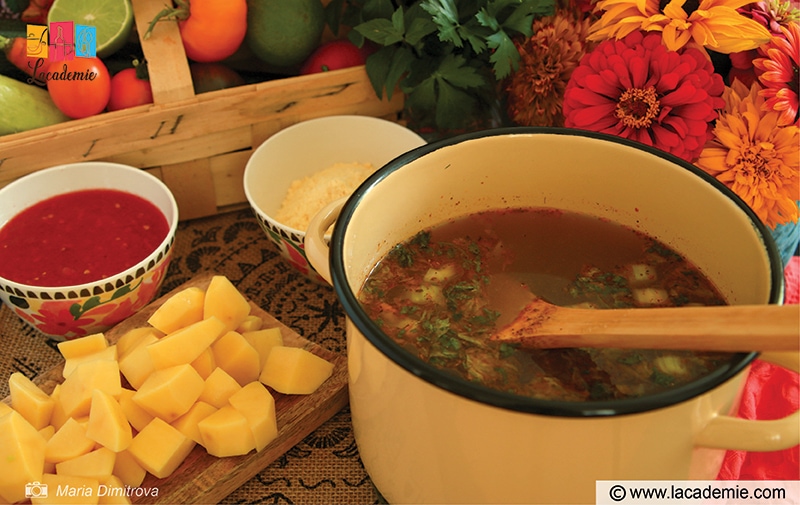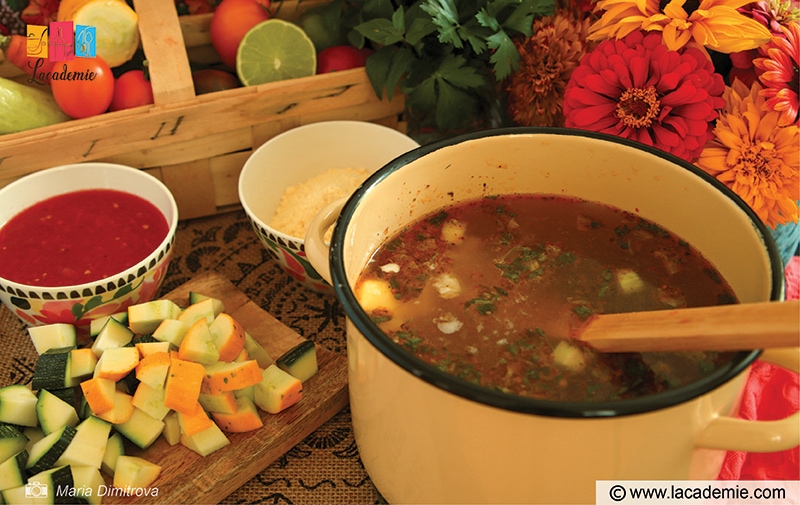 How To Make Albondigas Soup
Let's put on your apron and bring out the most flavor-packed Albondigas soup! All you have to do is follow those easy steps, and don't be afraid to get your hands dirty.
Step 1: Prepare The Meatballs
First, you need to soak the white rice that you will use for the meatballs in water for about 20 minutes. Rinse your rice and drain the water. Set aside.
Make the meatballs by combining the ground beef with rice, eggs, chopped yellow onion, chopped mint, chopped parsley, chopped cilantro, minced garlic, cumin powder, and dried oregano.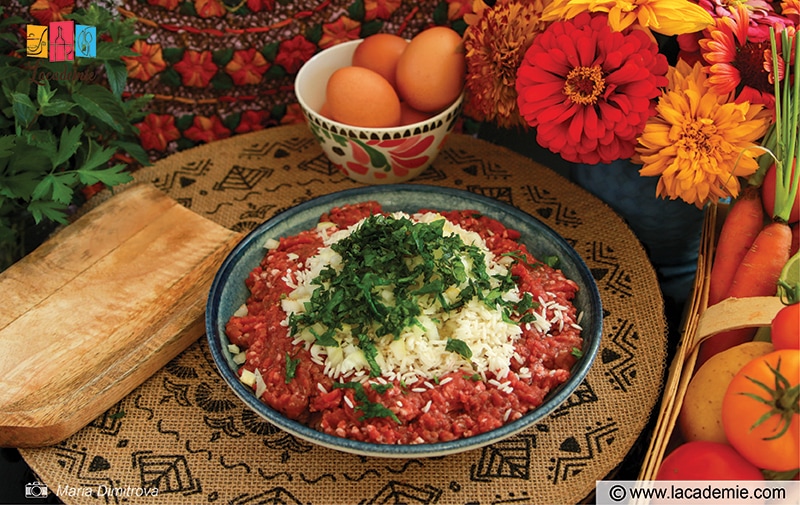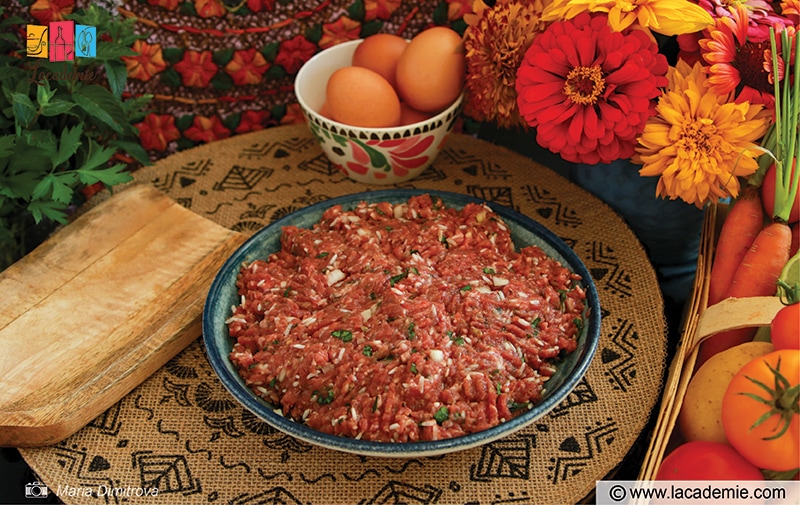 Shape the meatballs with a meatball sizer or your hands. In the latter case, rolling meatballs is much easier if you wet your hands first. Set the meatballs aside until they are ready to add to the soup. You can also keep them in the fridge.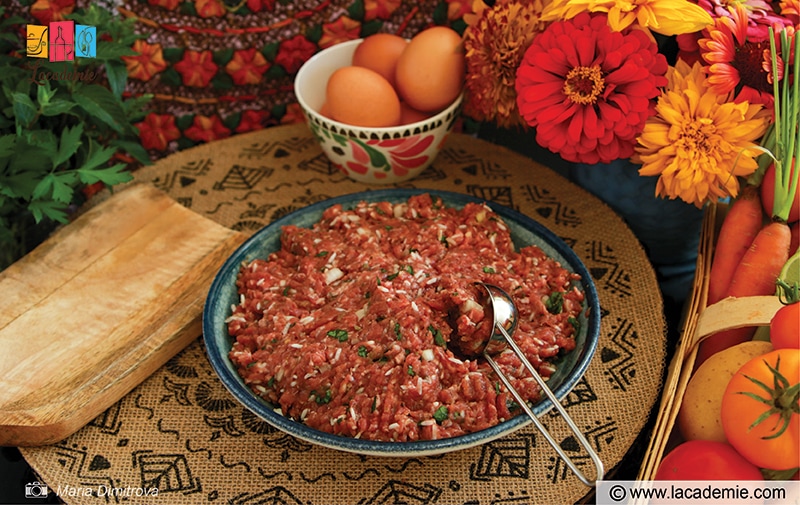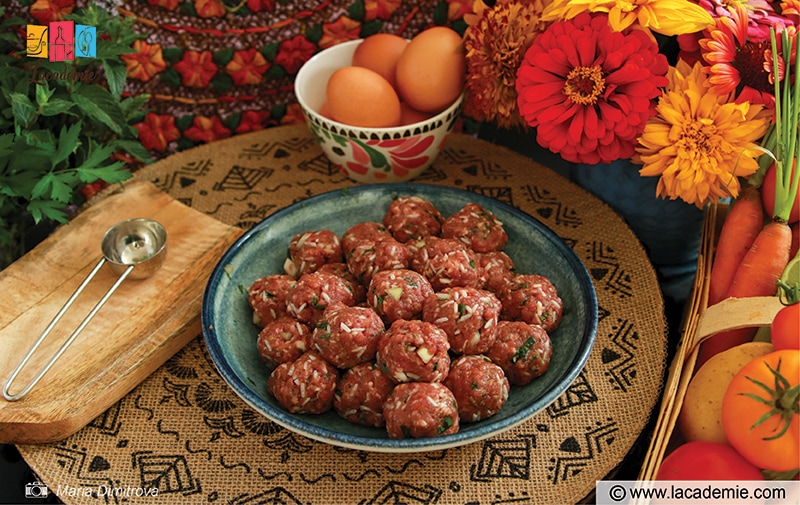 Step 2: Prepare The Soup Base
Sauté the onion and garlic in oil for about 4 minutes until the mixture releases an aromatic smell. Then add the spices (cumin powder, dried oregano, paprika, salt, and pepper) and stir.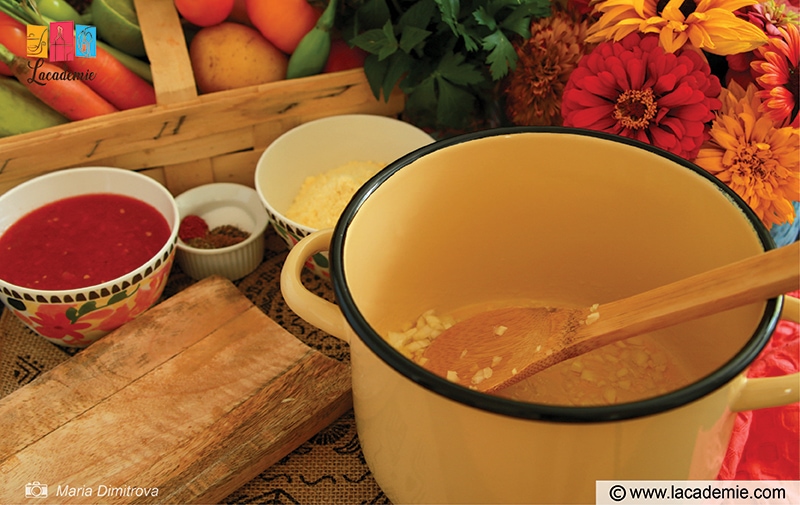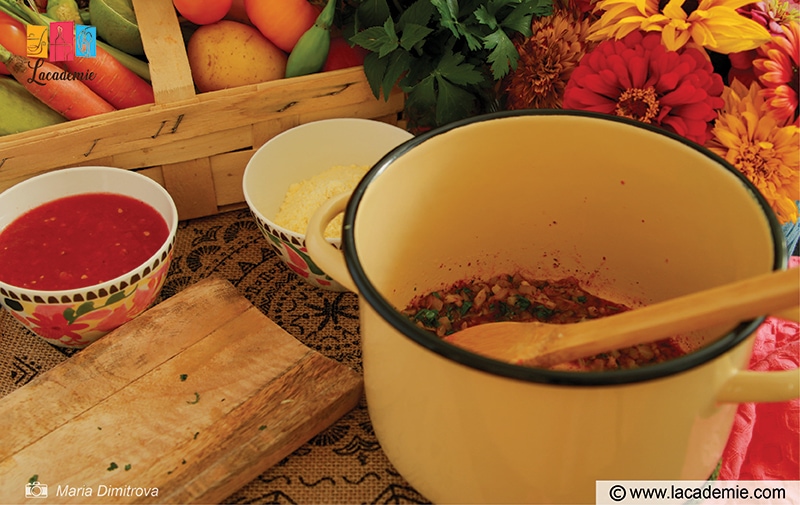 Add the veggies: chopped hot pepper, fresh cilantro, sliced carrots, and celery. Stir for about 1-2 minutes to concentrate their flavors. Next, add beef broth, water, potatoes, zucchini, and ground tomatoes.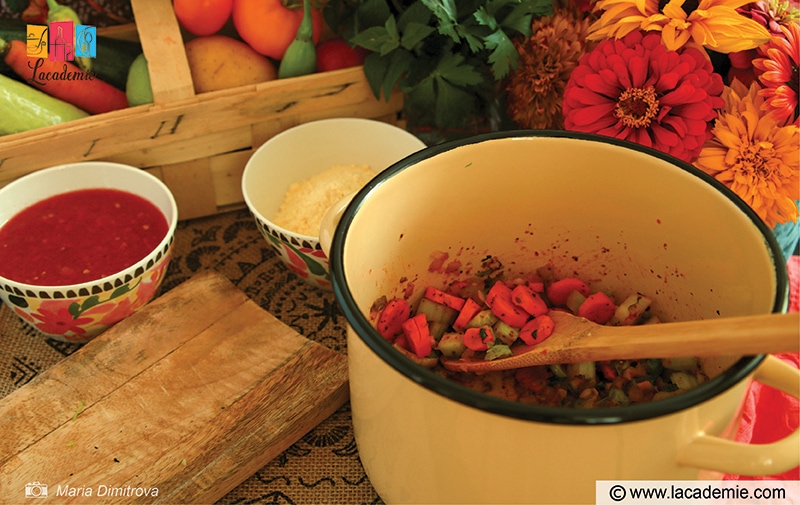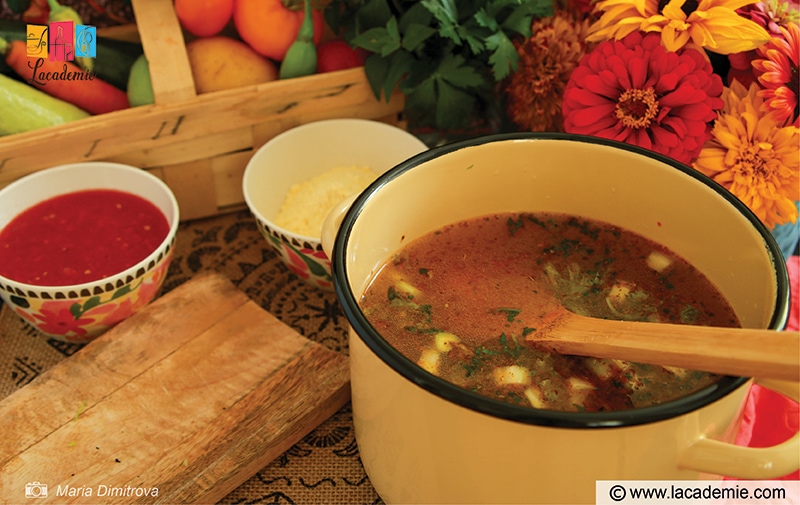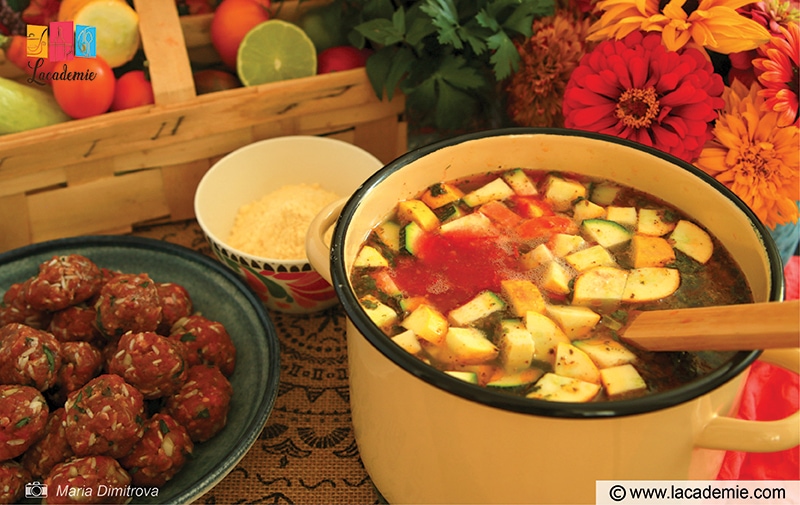 Step 3: Add The Meatballs To The Soup And Cook
Roll each meatball in corn flour and gently drop it into the soup. Bring the soup to a boil, then reduce the heat, cover and simmer for 25-30 minutes or until the meatballs are fully cooked and the vegetables are tender.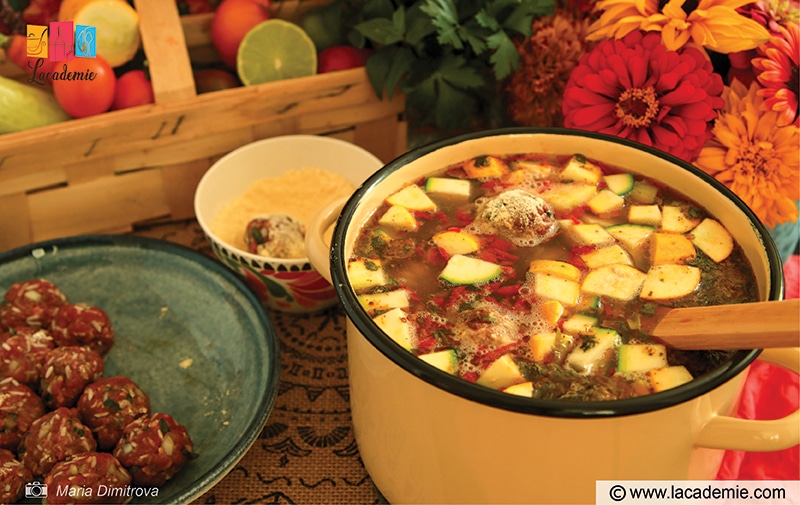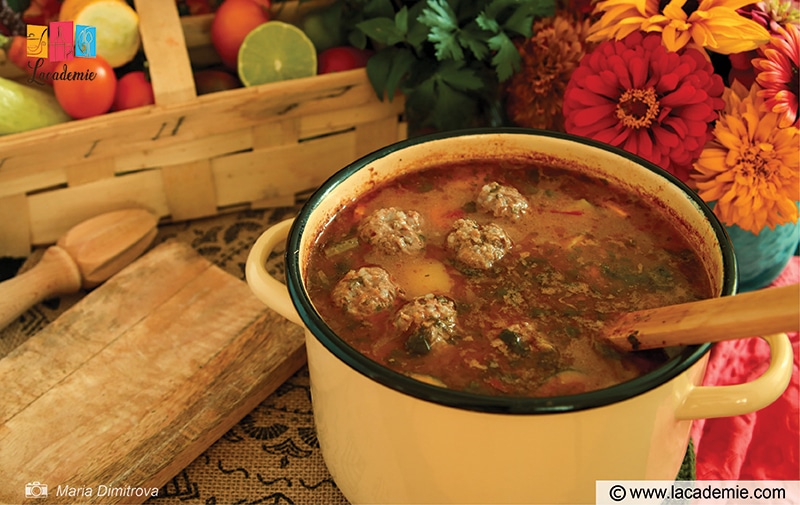 Step 4: Add Seasoning And Serve
Stir in the lime juice, chopped fresh cilantro, and parsley. Season to taste with salt and ground black pepper. Serve.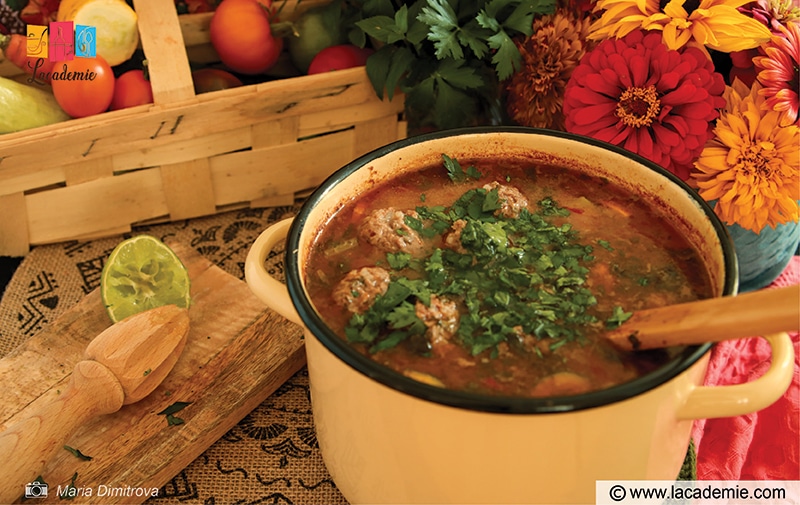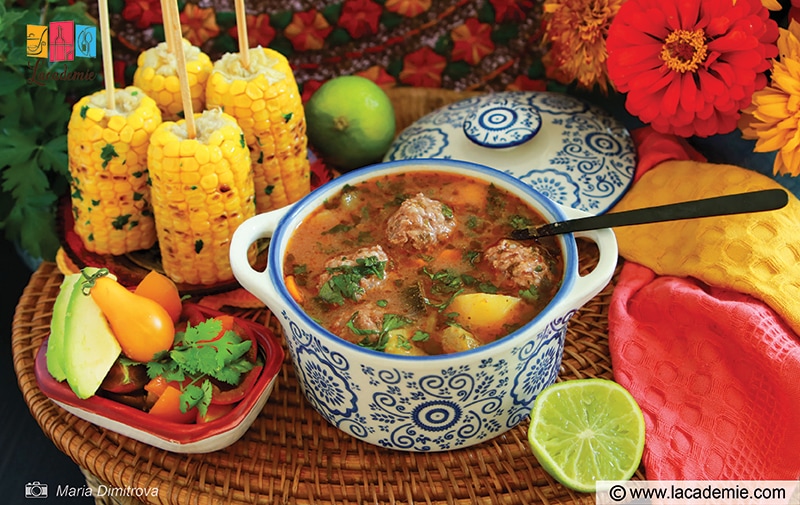 Tips And Serving Suggestions For Albondigas Soup
Stop right there! Before making your own Albondigas soup, let's have a quick glance at these easy tips to create the most mouth-watering soup.
Don't use store-bought meatballs: They usually consist of assorted frozen meat, additives, and no spices. As a result, their flavors can be rather bland, though this option can help save time when you are really busy.
Use other types of meat: While this recipe calls for beef, you can freely go for pork or poultry. Leaner meat like turkey and chicken may provide an interesting mouth feel.
Be creative and generous with the spices: This is a Mexican specialty, so feel free to make it as spicy and fragrant as you want. Adding some jalapeños peppers to the soup is a terrific idea, as long as you can stand the heat.
Prepare the dish with a slow cooker: This recipe is slow cooker-friendly. You can toss all the ingredients into the pot and set it on low heat for 4 – 6 hours.
What Can I Serve With Albondigas Soup?
If you think of other Mexican foods as the answer, you're not alone. While that is an obvious choice, there are many other options worth trying.
Mashed potatoes
Corn on the cob
Roasted/ steamed vegetables
Peach cobbler
Coleslaw
How To Store Albondigas Soup Properly
Have you cooked more Albondigas soup than you can eat? Don't worry! Just keep it in an airtight container, which you should leave in the fridge. This way, the soup can stay as good as new for 4 days at most. Follow the same method if you want to make it ahead.
When you want to store the soup for a much longer time, say, six months, simply use a freezer bag to contain it and put it in the freezer. Remember to thaw the soup in the fridge before reheating and enjoying it.
Warm Your Soul With A Bowl Of Albondigas Soup
Mexico may be far away, but the best of its cuisine is always within your reach. With this recipe, I hope you can enjoy the deliciousness of Mexican foods evident in the juicy meatballs that break apart in your mouth, the tender vegetables, and the savory, appetite-whetting soup.
Did you have a fun time forming the balls? How did your soup go? Did everybody love it? Share your experience or your favorite tip in the comment section. Also, don't forget to like and share this post. Thank you very much!
Nutrition Facts
6 servings per container
---
Amount Per ServingCalories363
% Daily Value *
Total Fat 12.7g

20

%
Cholesterol 100mg

34

%
Sodium 754mg

32

%
Potassium 1208mg

35

%
Total Carbohydrate 32.3g

11

%

Dietary Fiber 6.1g

25

%
Sugars 5.8g

Protein 30.2g

61

%
---
Calcium

85

%
Iron

6

%
Vitamin D

3

%
* The % Daily Value tells you how much a nutrient in a serving of food contributes to a daily diet. 2,000 calories a day is used for general nutrition advice.